Armie Hammer Quotes
Top 18 wise famous quotes and sayings by Armie Hammer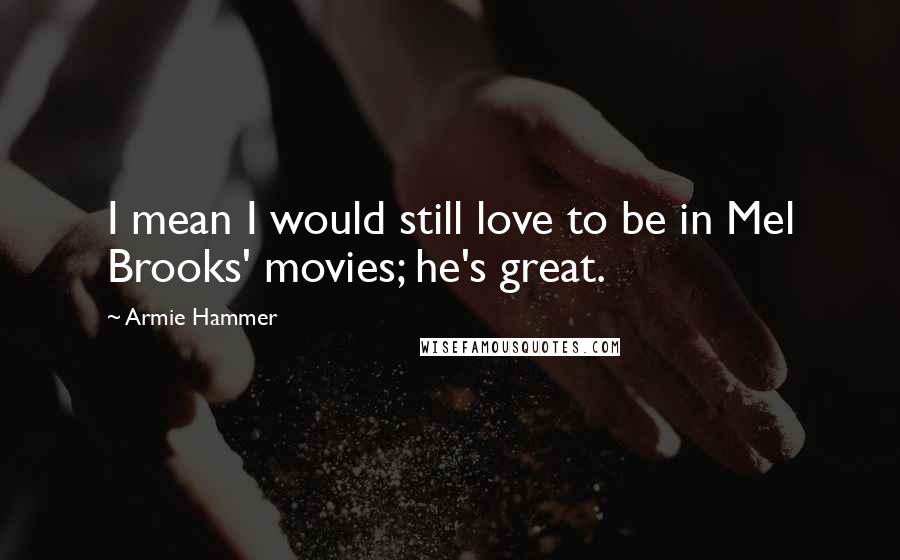 I mean I would still love to be in Mel Brooks' movies; he's great.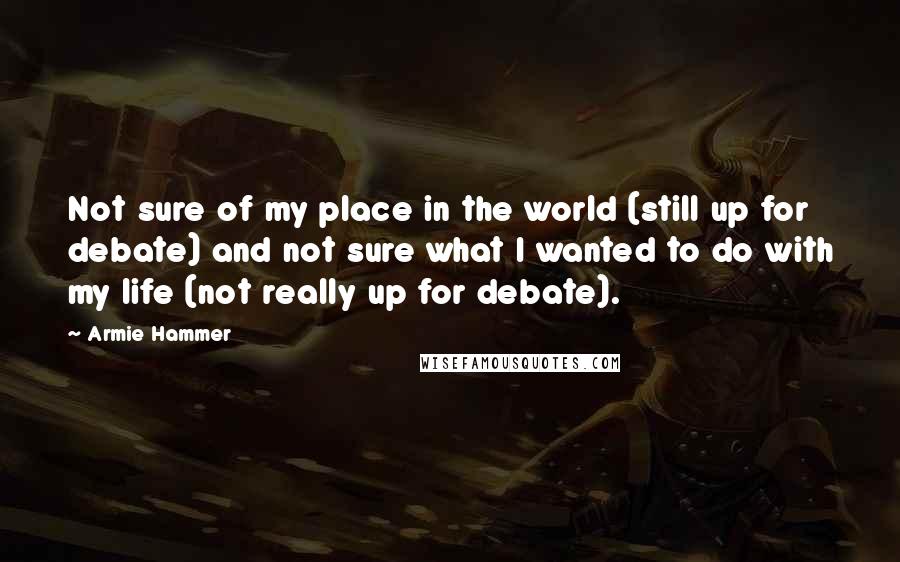 Not sure of my place in the world (still up for debate) and not sure what I wanted to do with my life (not really up for debate).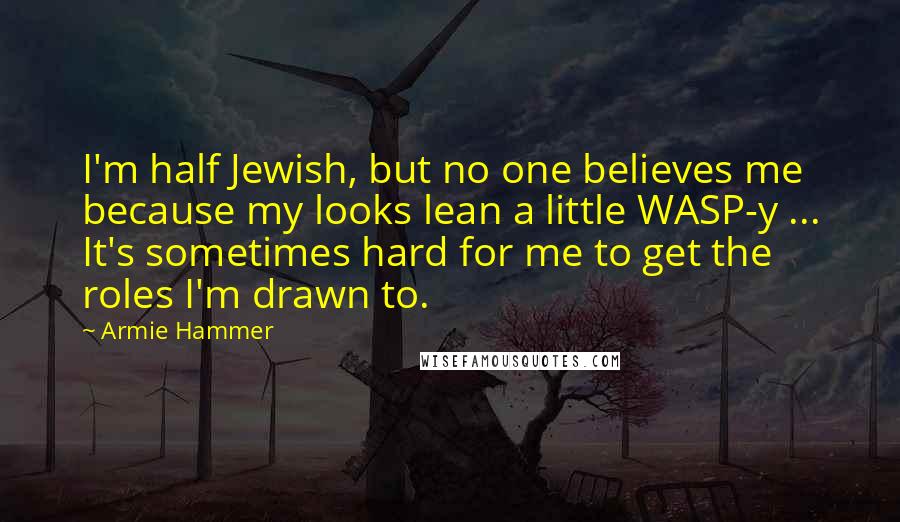 I'm half Jewish, but no one believes me because my looks lean a little WASP-y ... It's sometimes hard for me to get the roles I'm drawn to.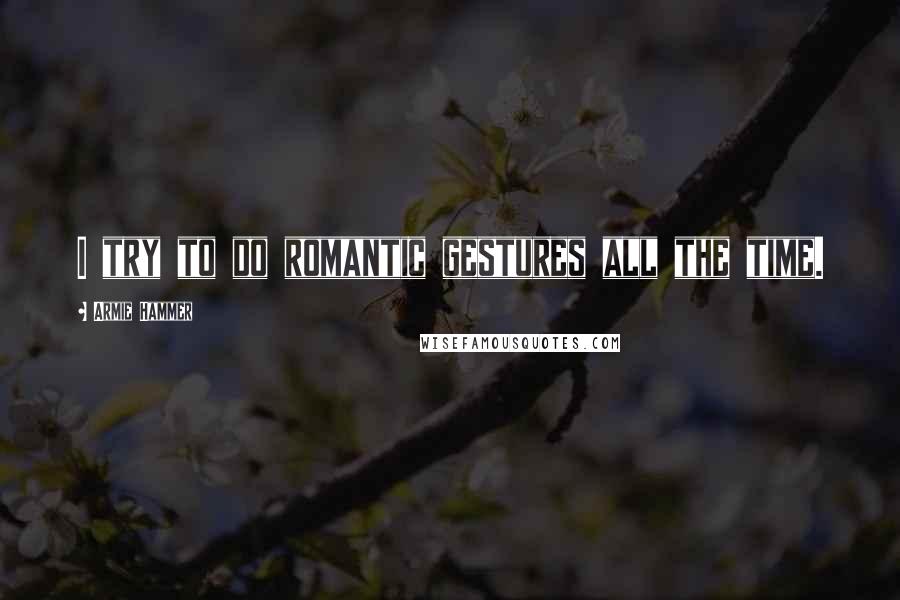 I try to do romantic gestures all the time.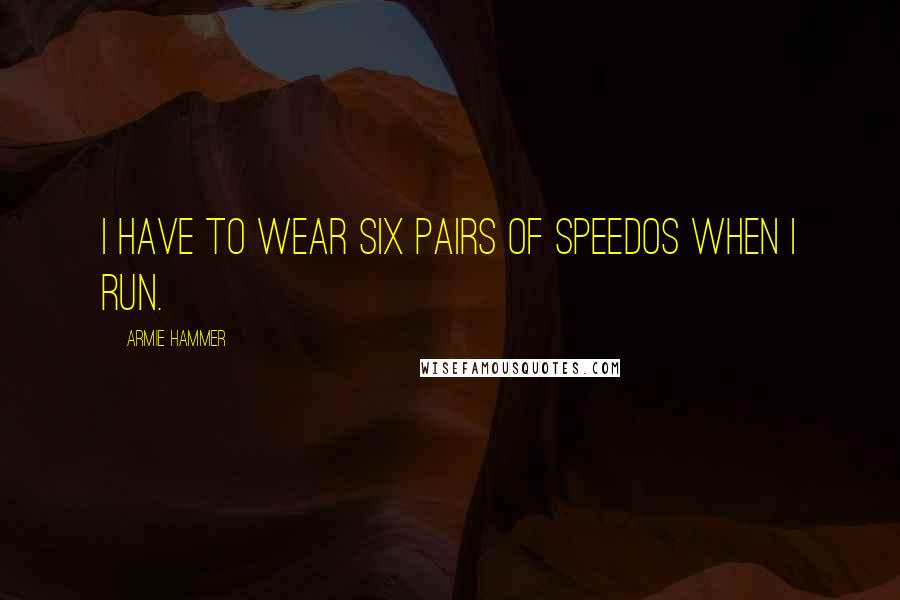 I have to wear six pairs of speedos when I run.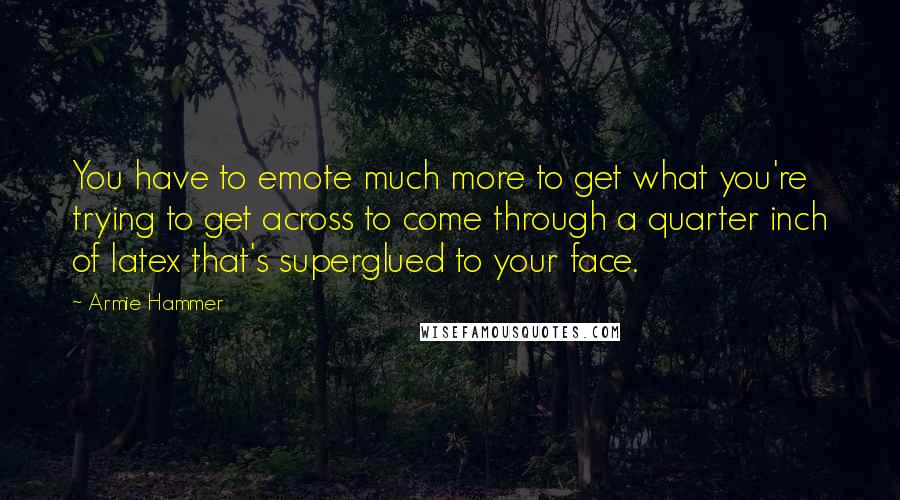 You have to emote much more to get what you're trying to get across to come through a quarter inch of latex that's superglued to your face.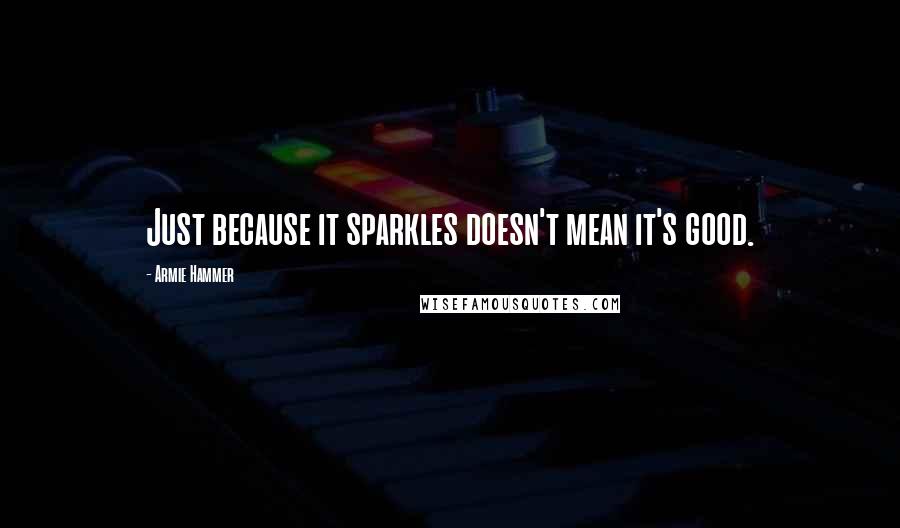 Just because it sparkles doesn't mean it's good.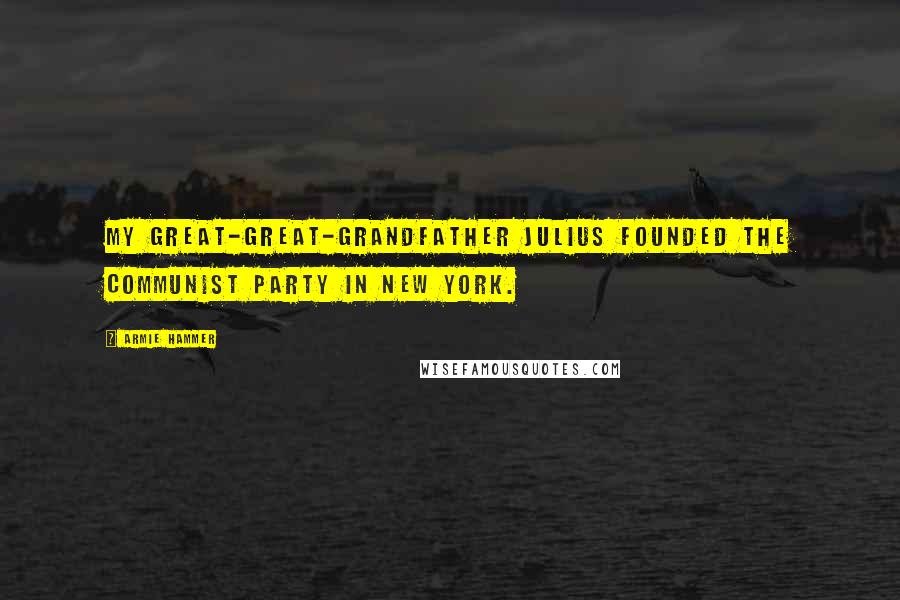 My great-great-grandfather Julius founded the Communist Party in New York.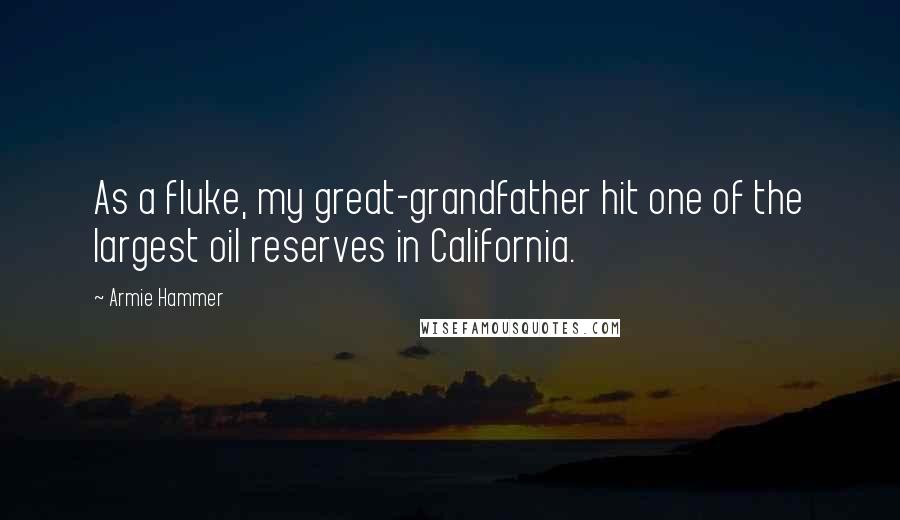 As a fluke, my great-grandfather hit one of the largest oil reserves in California.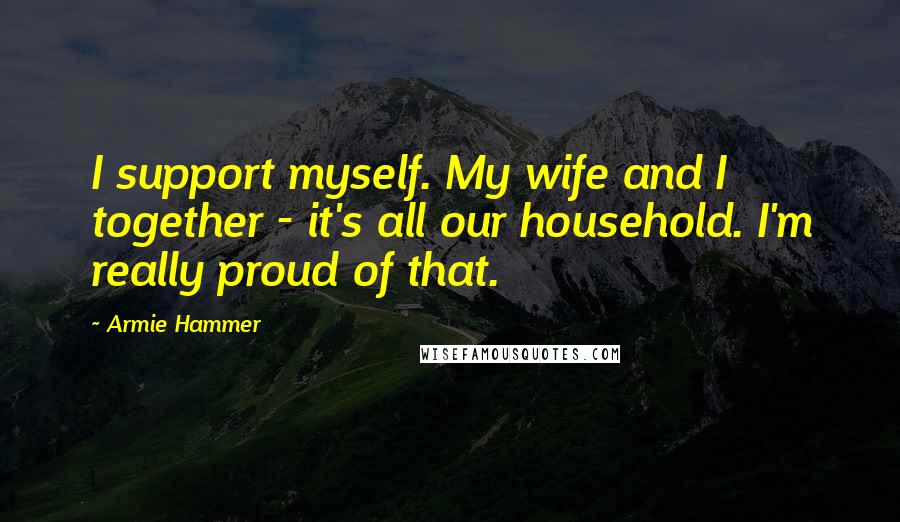 I support myself. My wife and I together - it's all our household. I'm really proud of that.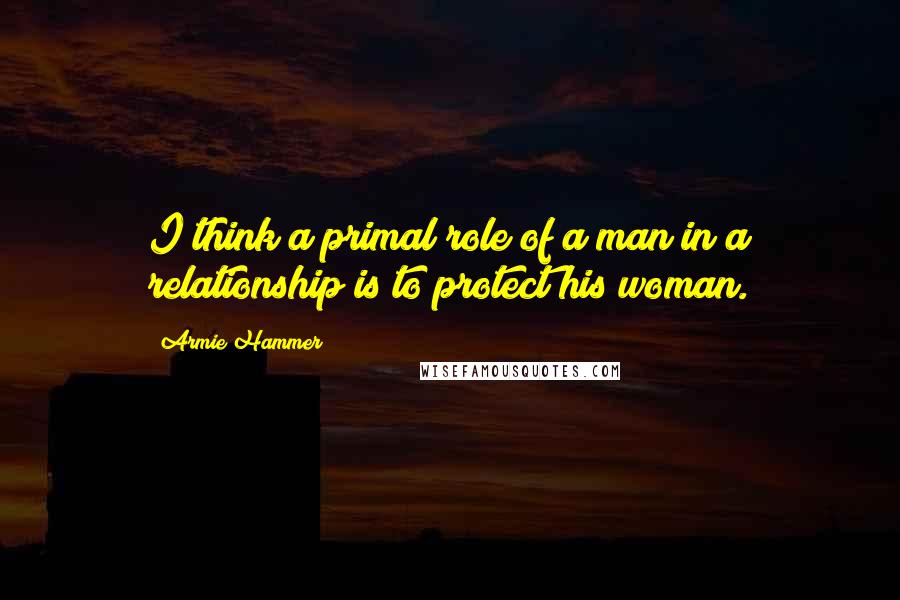 I think a primal role of a man in a relationship is to protect his woman.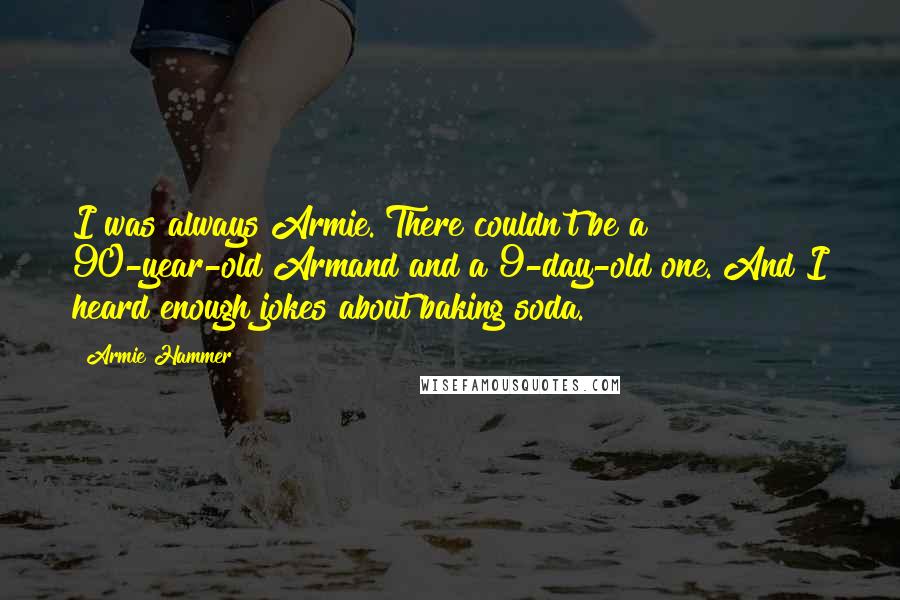 I was always Armie. There couldn't be a 90-year-old Armand and a 9-day-old one. And I heard enough jokes about baking soda.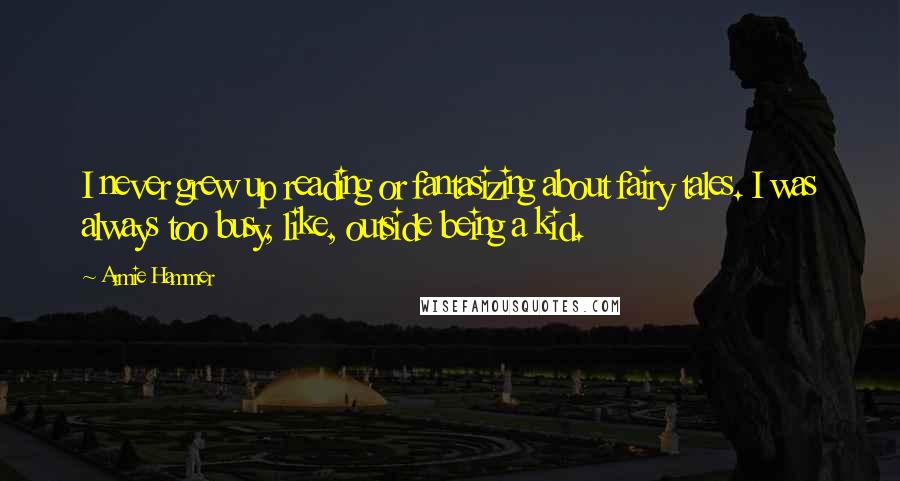 I never grew up reading or fantasizing about fairy tales. I was always too busy, like, outside being a kid.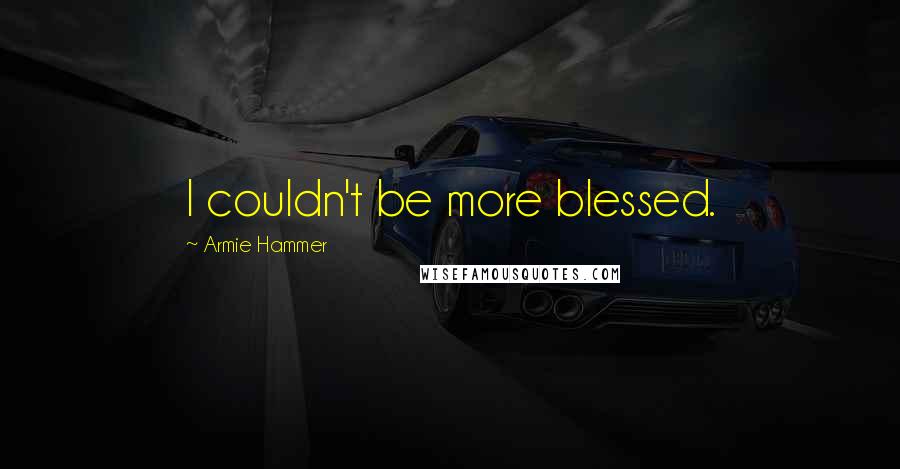 I couldn't be more blessed.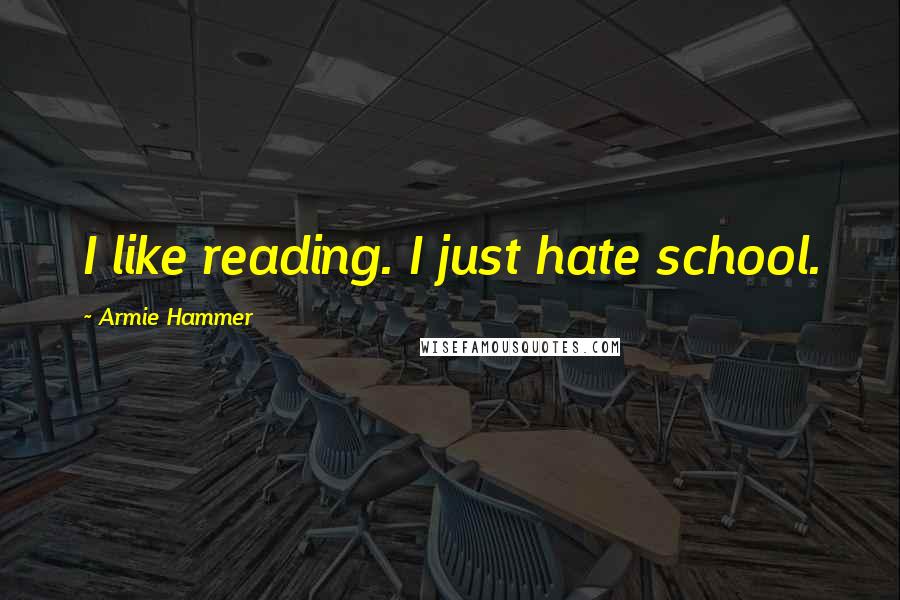 I like reading. I just hate school.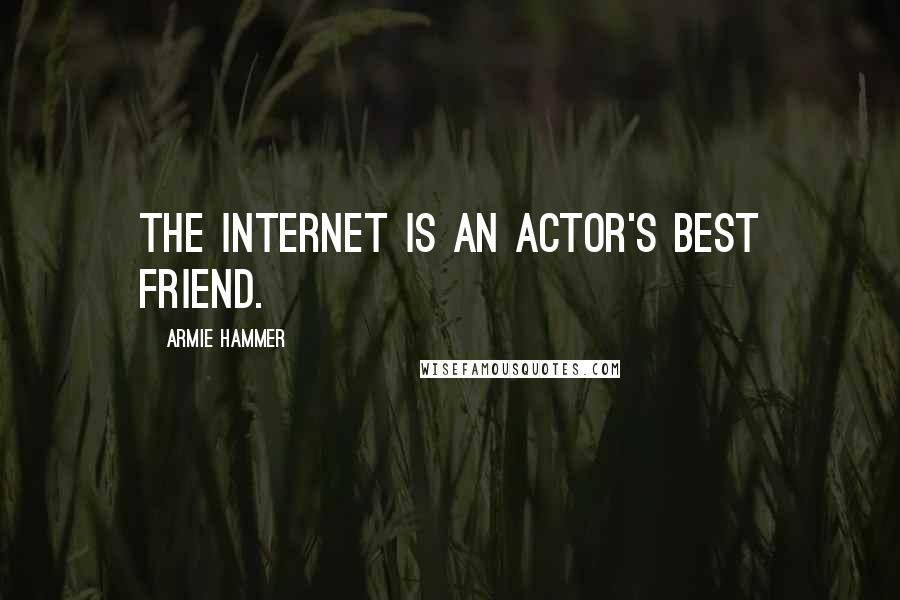 The Internet is an actor's best friend.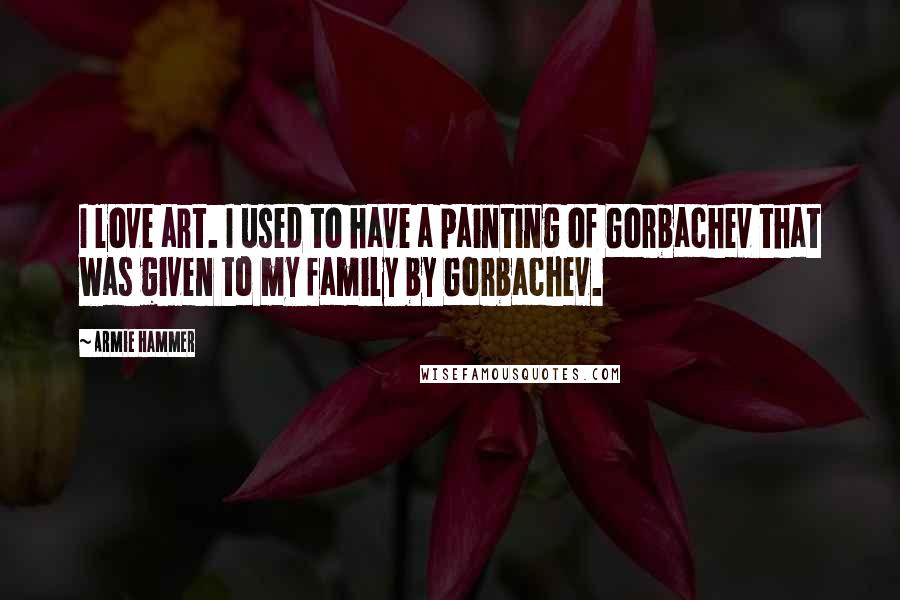 I love art. I used to have a painting of Gorbachev that was given to my family by Gorbachev.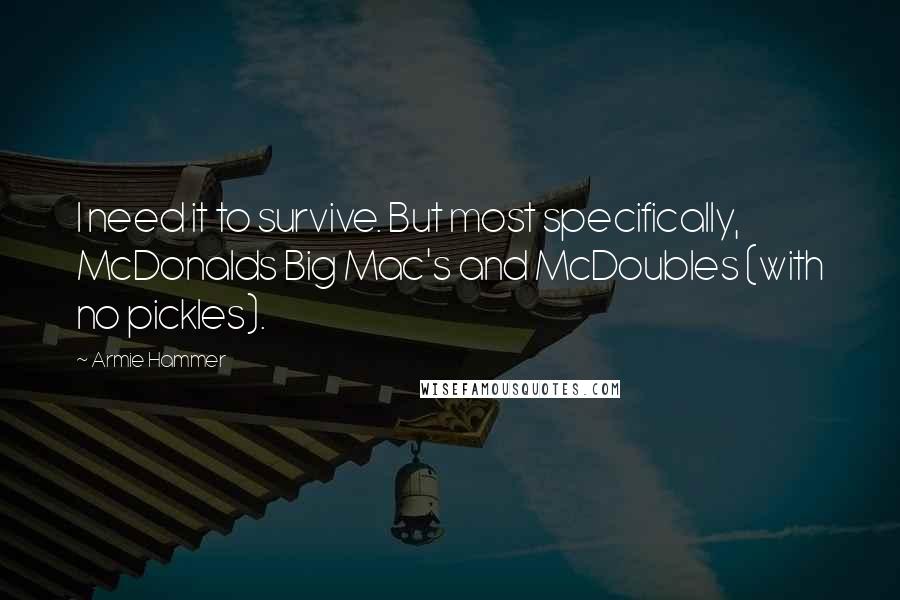 I need it to survive. But most specifically, McDonalds Big Mac's and McDoubles (with no pickles).