Rand Olson Quotes
Top 8 wise famous quotes and sayings by Rand Olson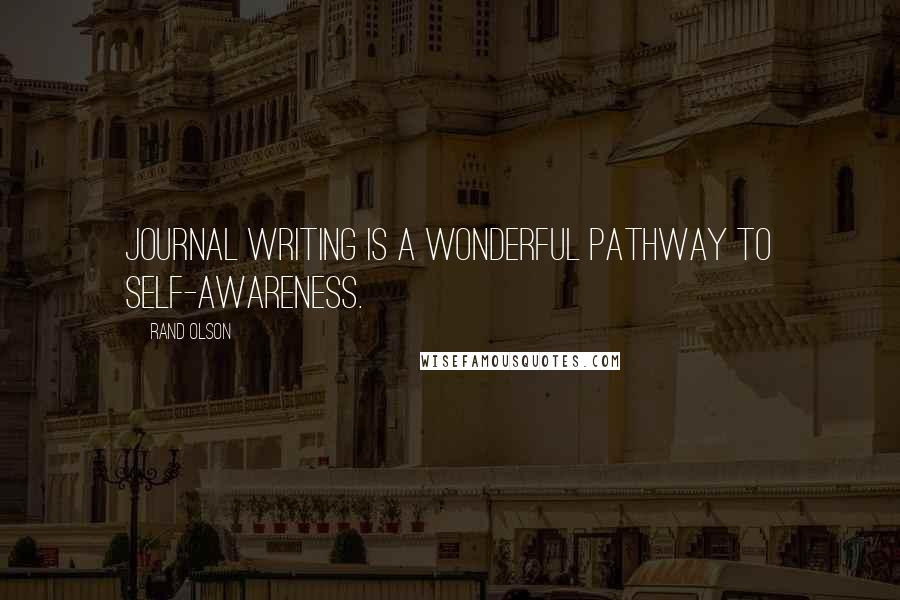 Journal writing is a wonderful pathway to self-awareness.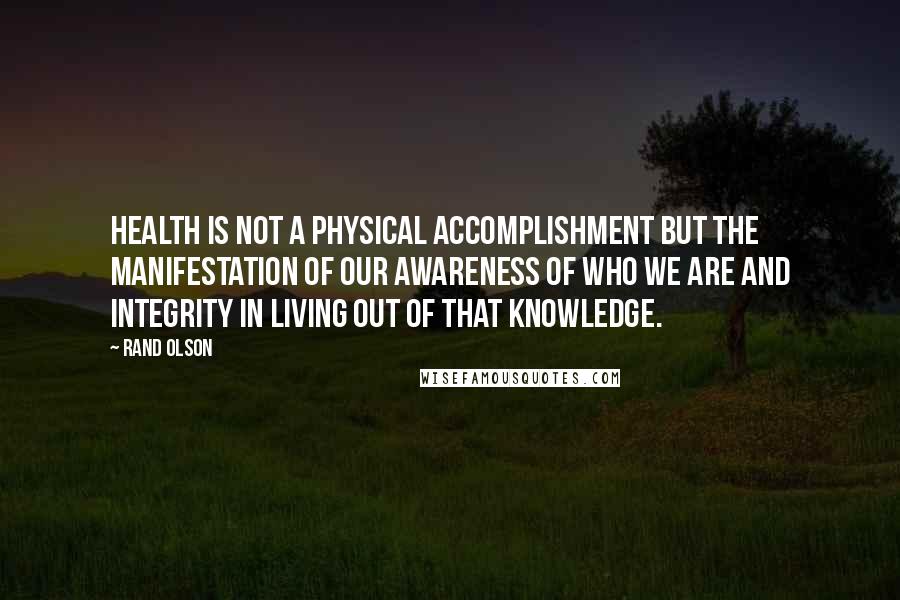 Health is not a physical accomplishment but the manifestation of our awareness of who we are and integrity in living out of that knowledge.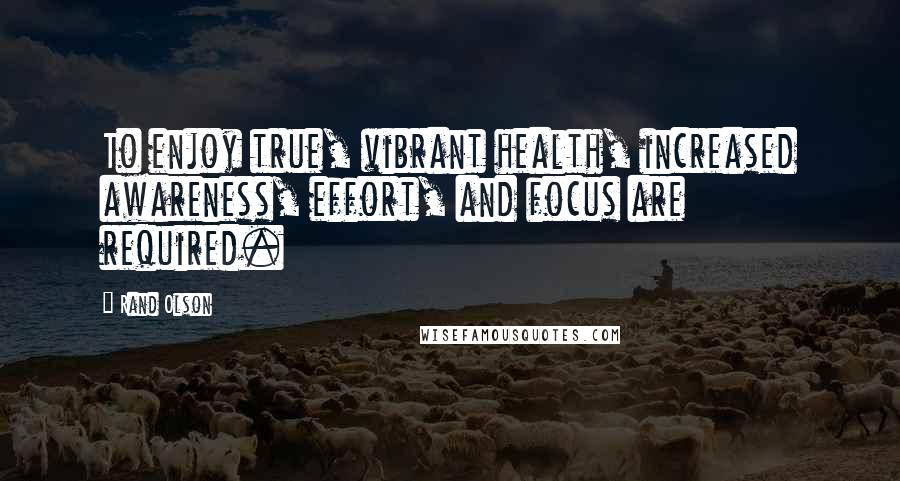 To enjoy true, vibrant health, increased awareness, effort, and focus are required.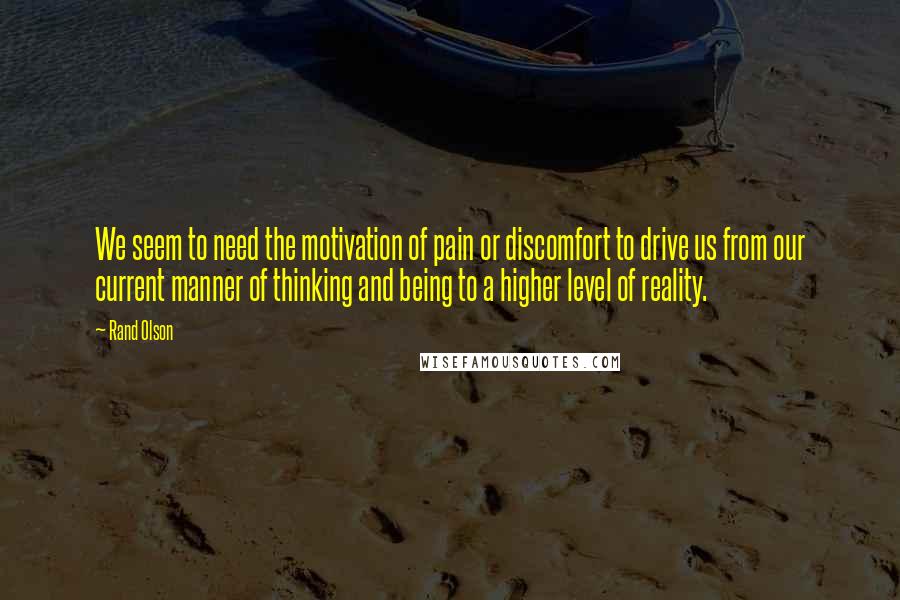 We seem to need the motivation of pain or discomfort to drive us from our current manner of thinking and being to a higher level of reality.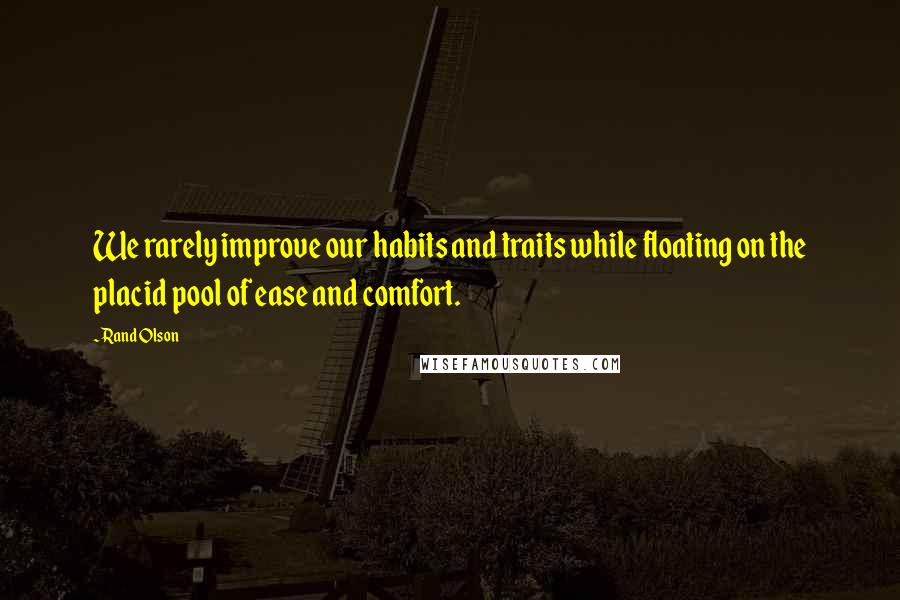 We rarely improve our habits and traits while floating on the placid pool of ease and comfort.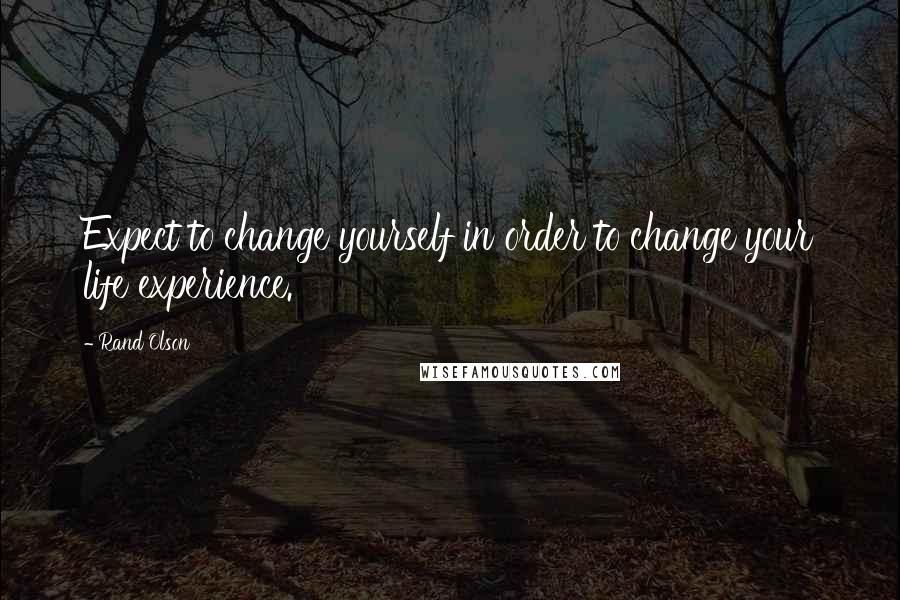 Expect to change yourself in order to change your life experience.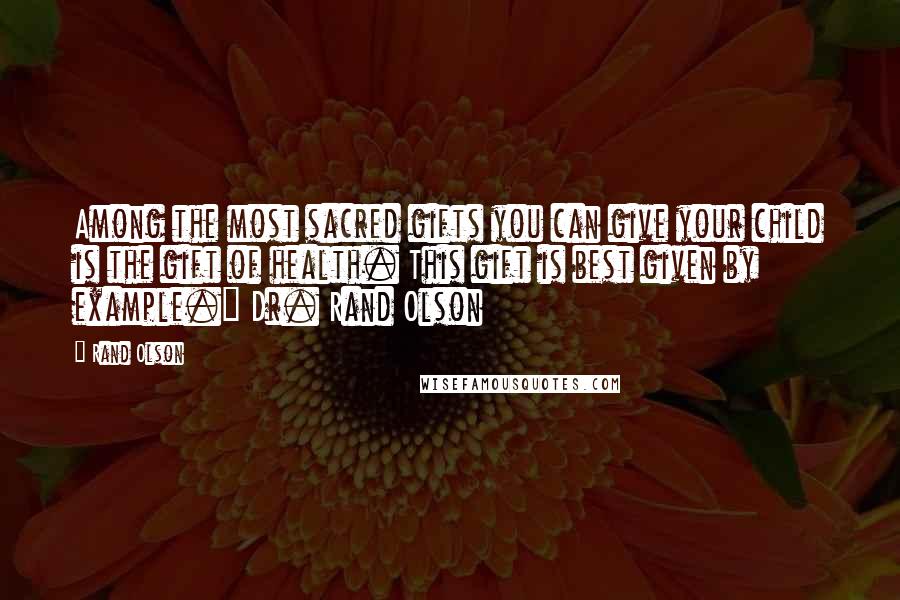 Among the most sacred gifts you can give your child is the gift of health. This gift is best given by example." Dr. Rand Olson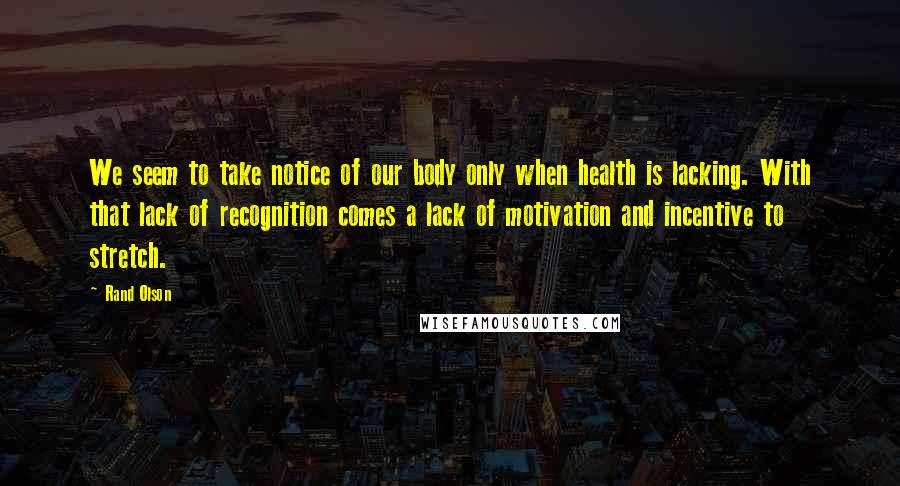 We seem to take notice of our body only when health is lacking. With that lack of recognition comes a lack of motivation and incentive to stretch.