Thomas Sherlock Quotes
Top 4 wise famous quotes and sayings by Thomas Sherlock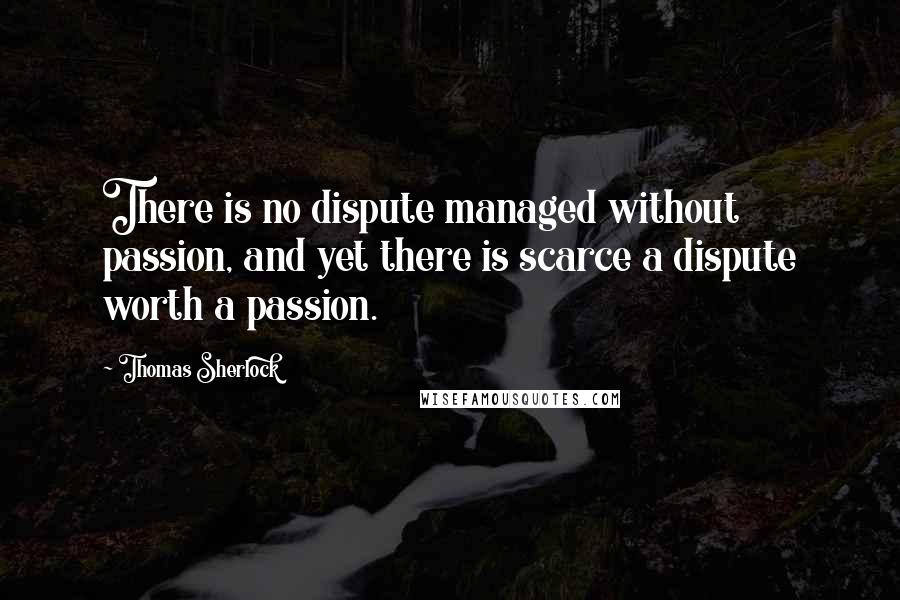 There is no dispute managed without passion, and yet there is scarce a dispute worth a passion.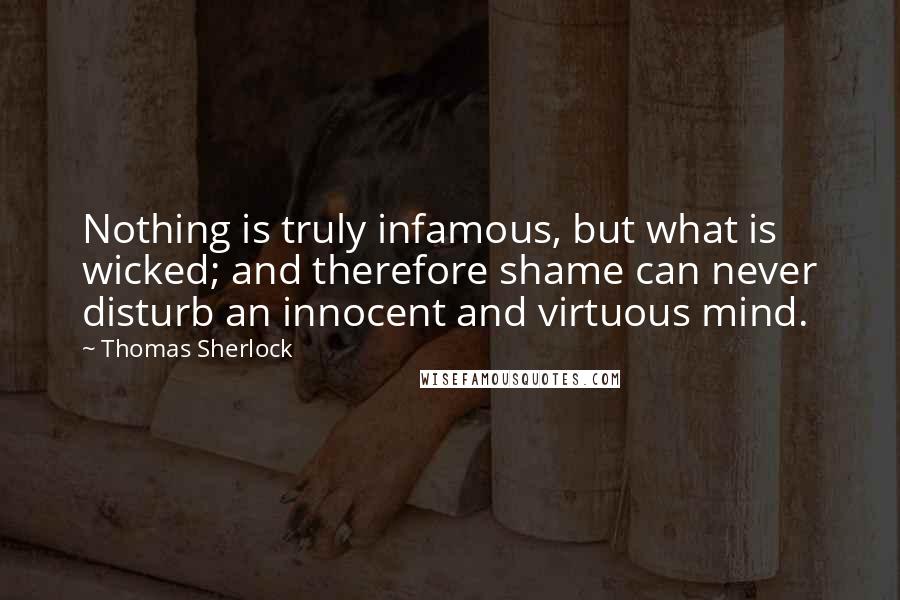 Nothing is truly infamous, but what is wicked; and therefore shame can never disturb an innocent and virtuous mind.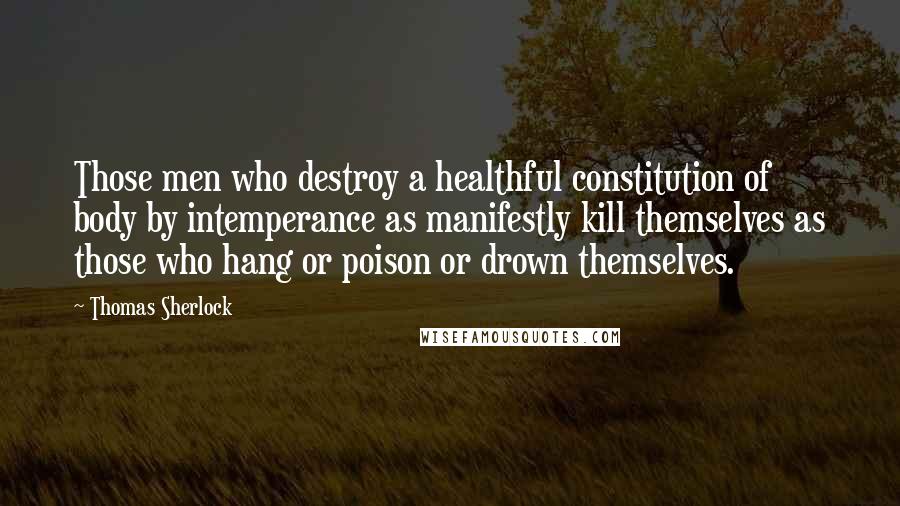 Those men who destroy a healthful constitution of body by intemperance as manifestly kill themselves as those who hang or poison or drown themselves.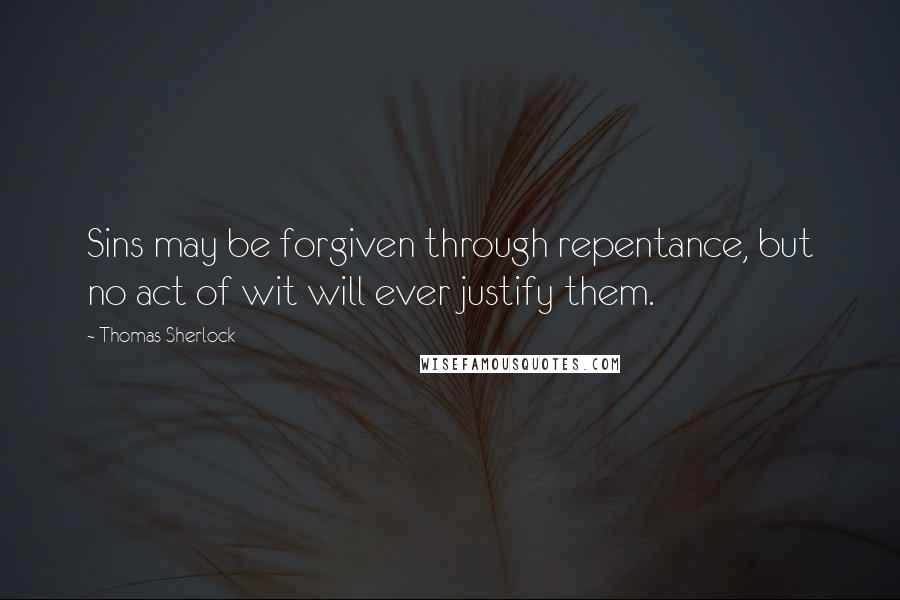 Sins may be forgiven through repentance, but no act of wit will ever justify them.