My Worst Mistake Quotes
Collection of top 32 famous quotes about My Worst Mistake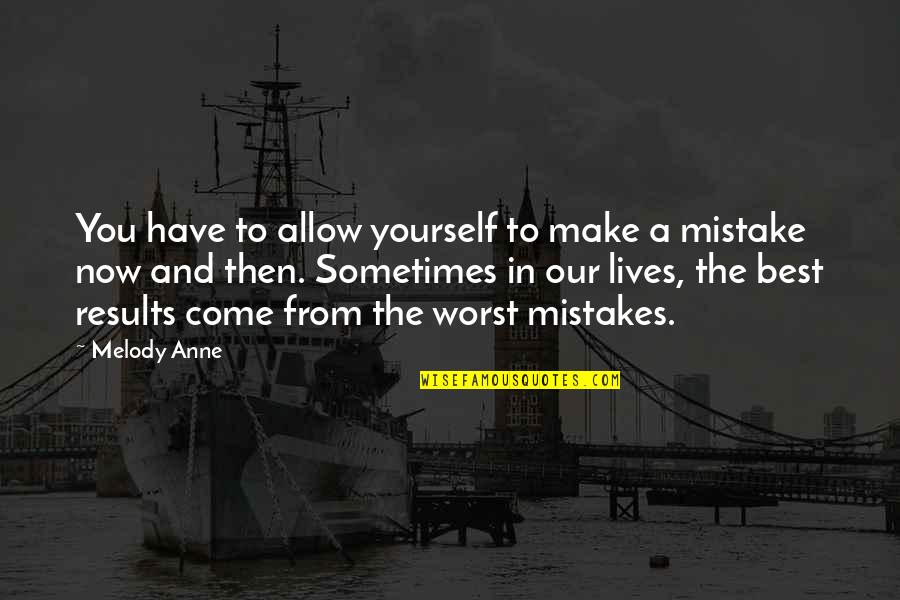 You have to allow yourself to make a mistake now and then. Sometimes in our lives, the best results come from the worst mistakes.
—
Melody Anne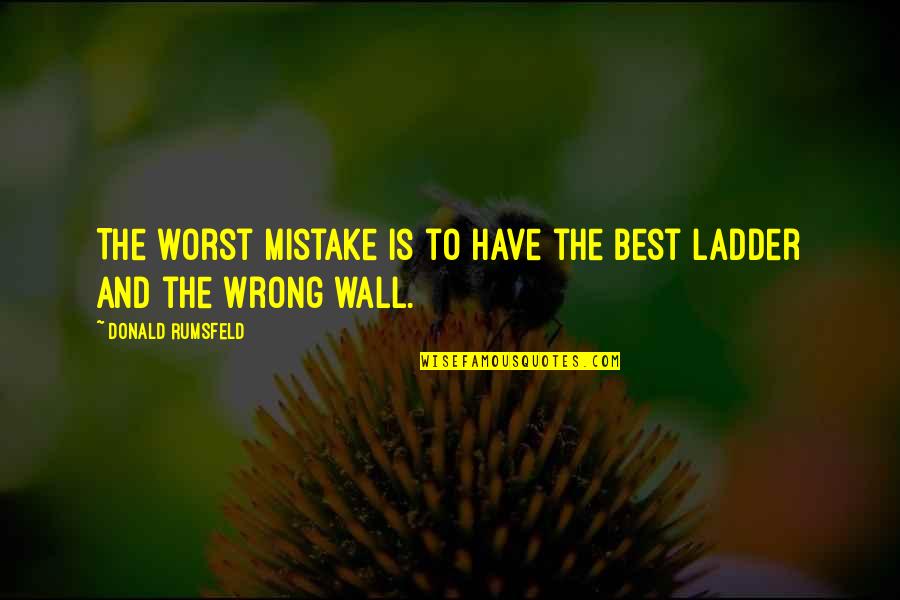 The worst mistake is to have the best ladder and the wrong wall.
—
Donald Rumsfeld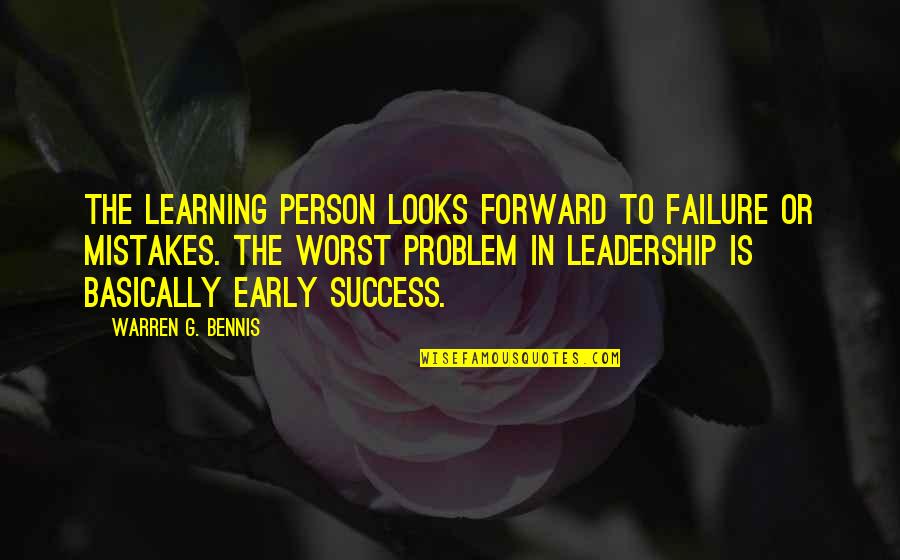 The learning person looks forward to failure or mistakes. The worst problem in leadership is basically early success.
—
Warren G. Bennis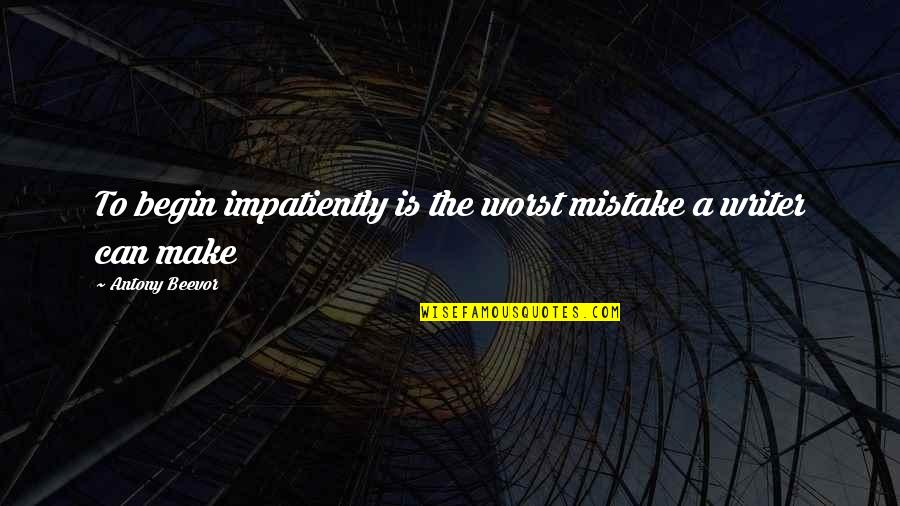 To begin impatiently is the worst mistake a writer can make
—
Antony Beevor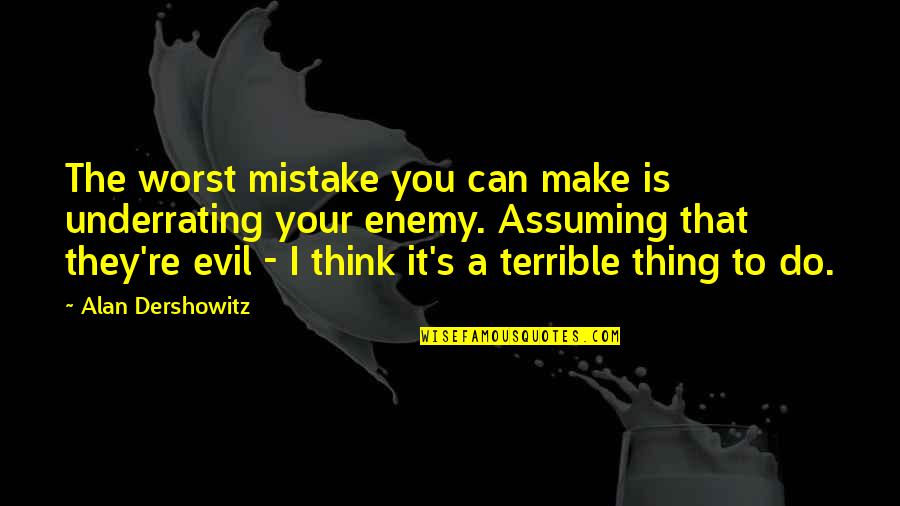 The worst mistake you can make is underrating your enemy. Assuming that they're evil - I think it's a terrible thing to do. —
Alan Dershowitz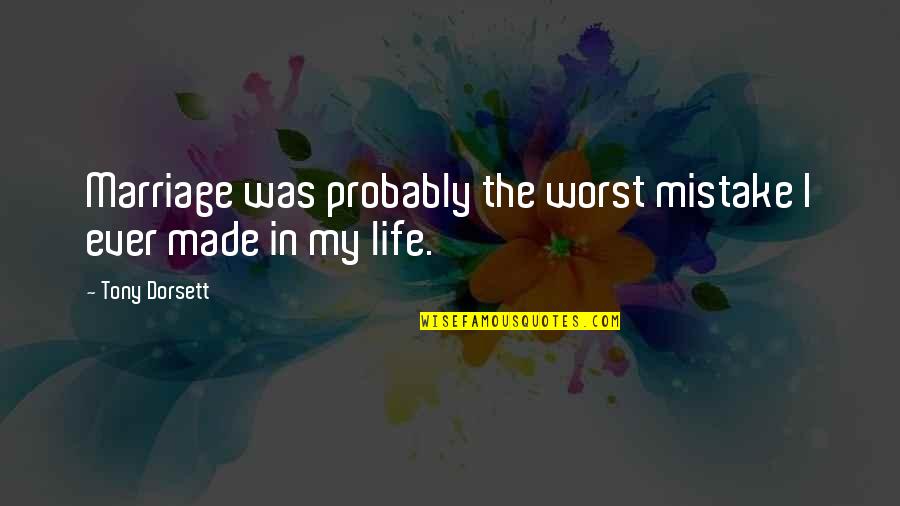 Marriage was probably the worst mistake I ever made in my life. —
Tony Dorsett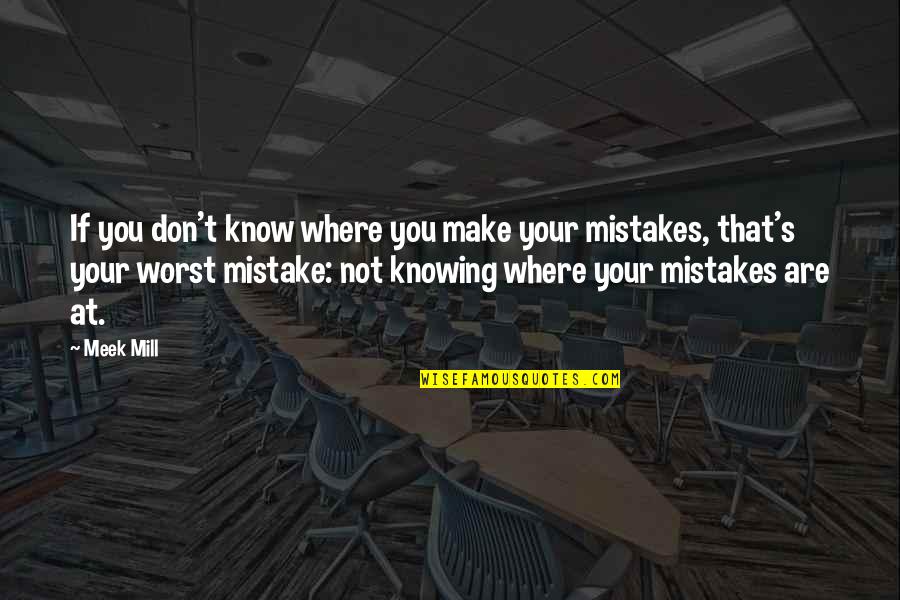 If you don't know where you make your mistakes, that's your worst mistake: not knowing where your mistakes are at. —
Meek Mill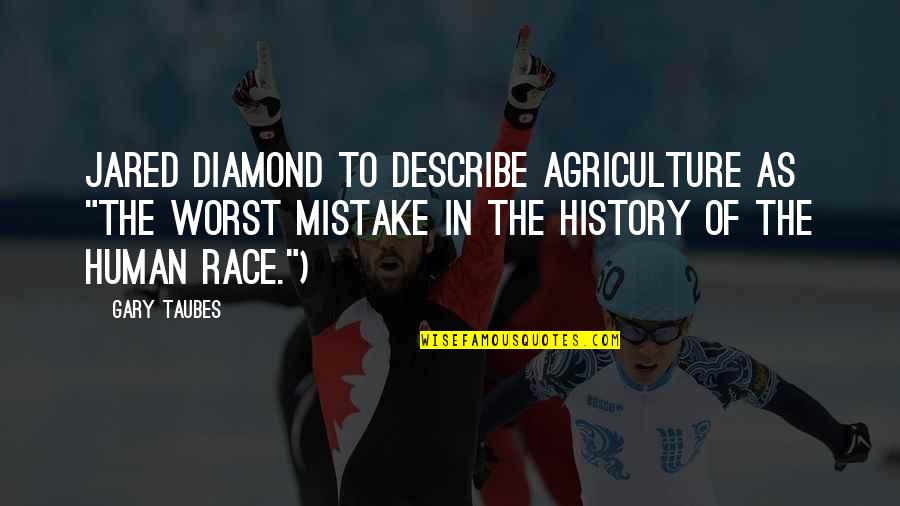 Jared Diamond to describe agriculture as "the worst mistake in the history of the human race.") —
Gary Taubes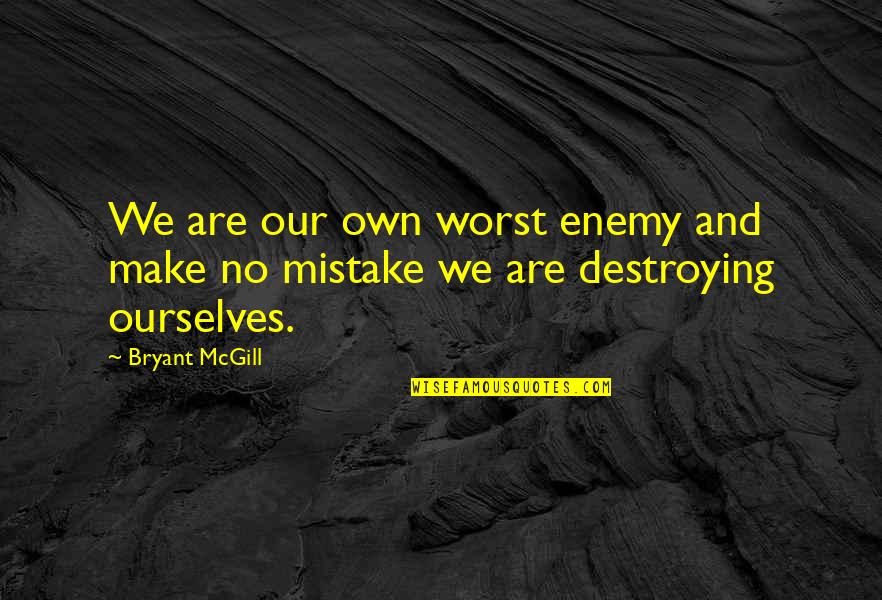 We are our own worst enemy and make no mistake we are destroying ourselves. —
Bryant McGill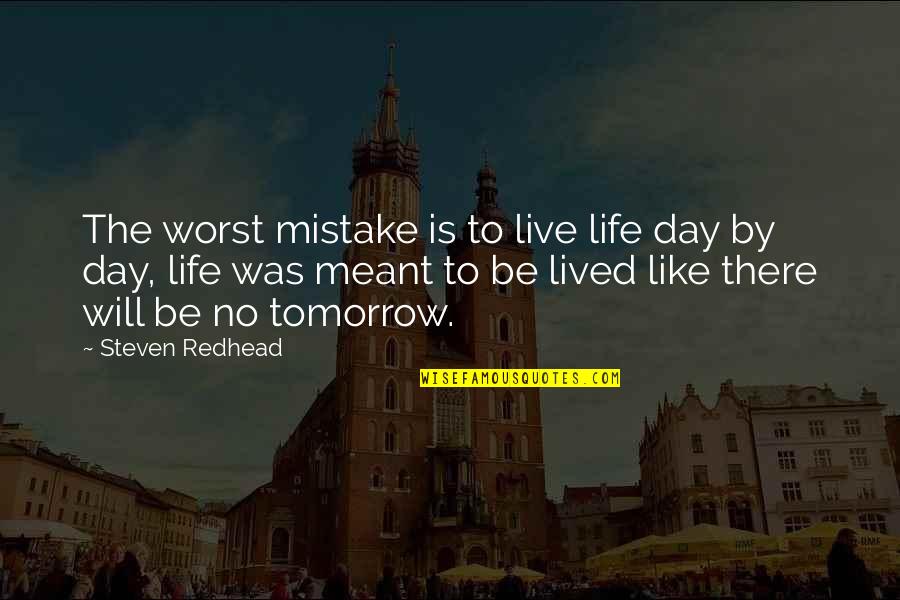 The worst mistake is to live life day by day, life was meant to be lived like there will be no tomorrow. —
Steven Redhead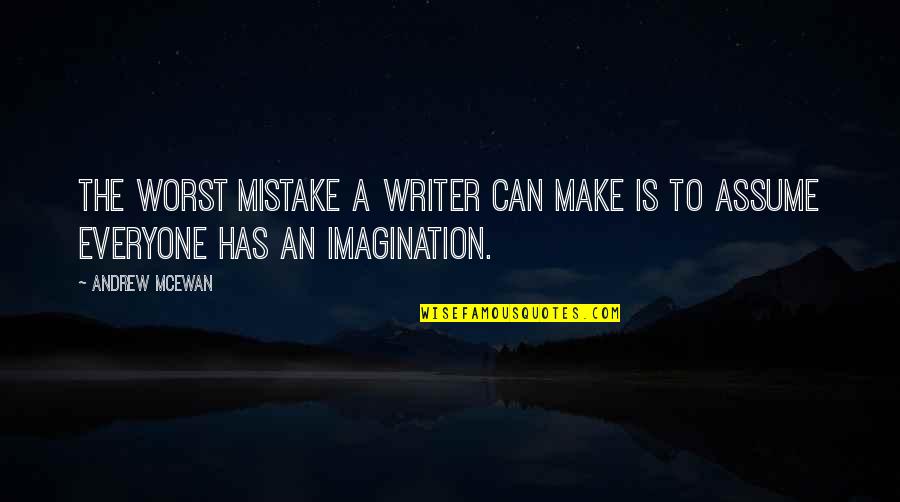 The worst mistake a writer can make is to assume everyone has an imagination. —
Andrew McEwan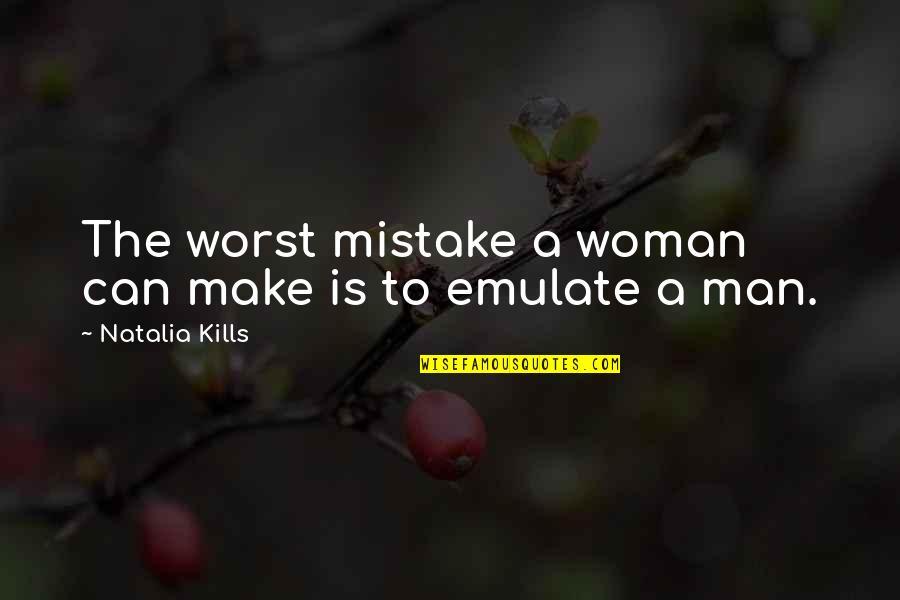 The worst mistake a woman can make is to emulate a man. —
Natalia Kills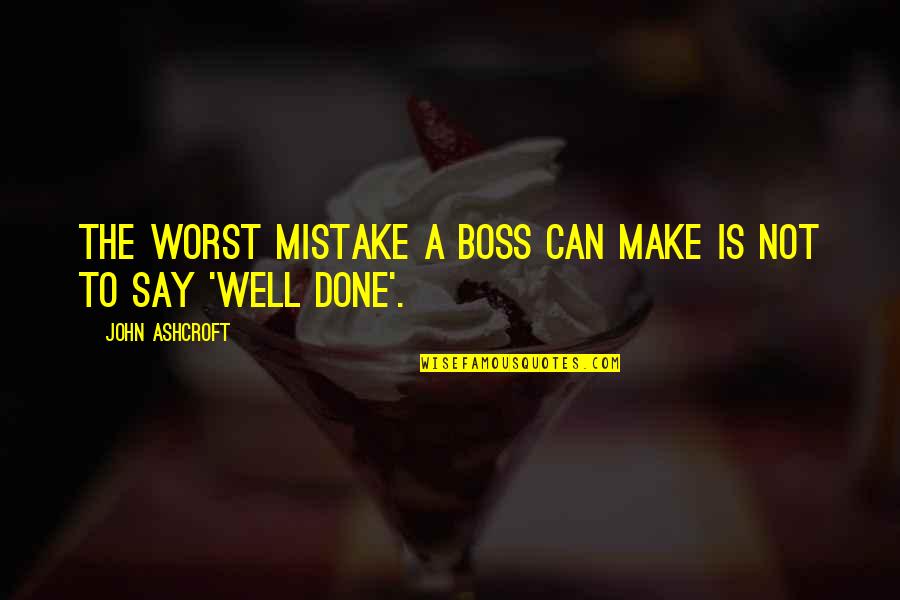 The worst mistake a boss can make is not to say 'well done'. —
John Ashcroft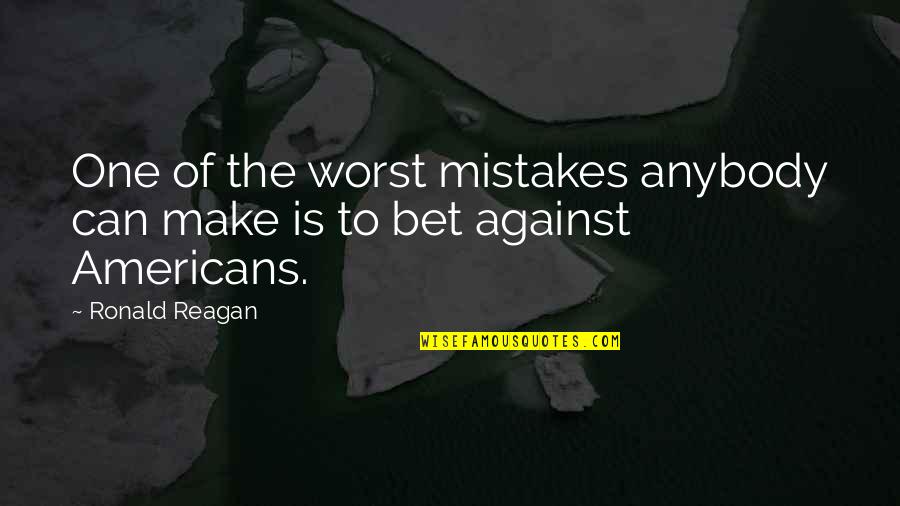 One of the worst mistakes anybody can make is to bet against Americans. —
Ronald Reagan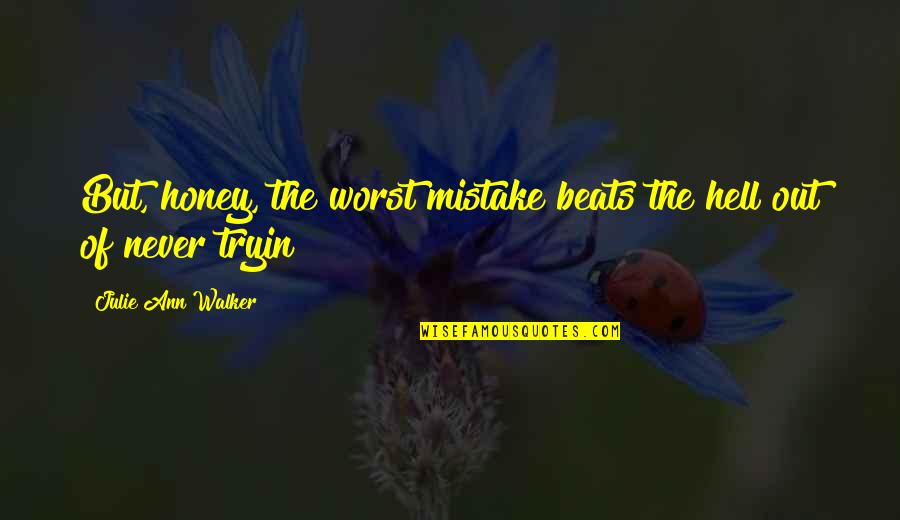 But, honey, the worst mistake beats the hell out of never tryin —
Julie Ann Walker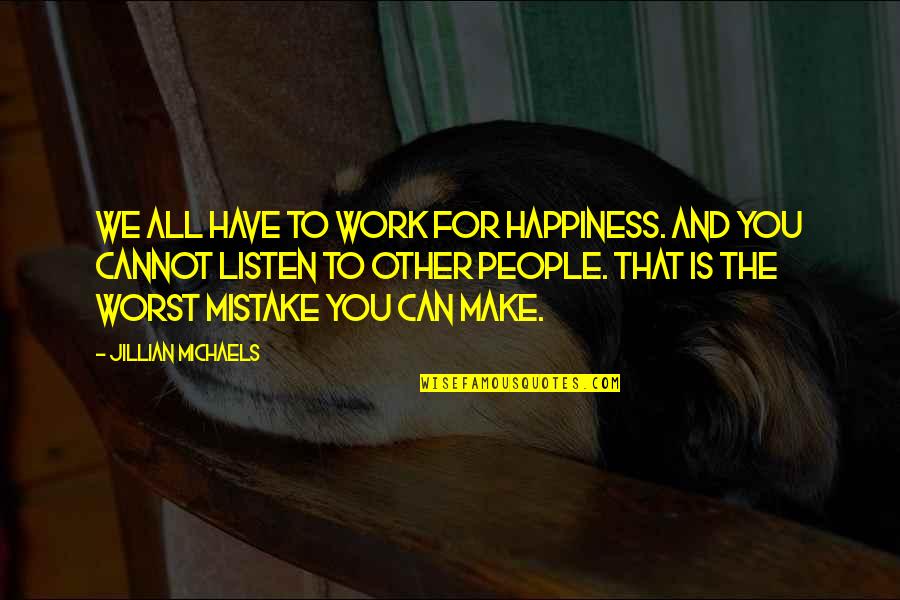 We all have to work for happiness. And you cannot listen to other people. That is the worst mistake you can make. —
Jillian Michaels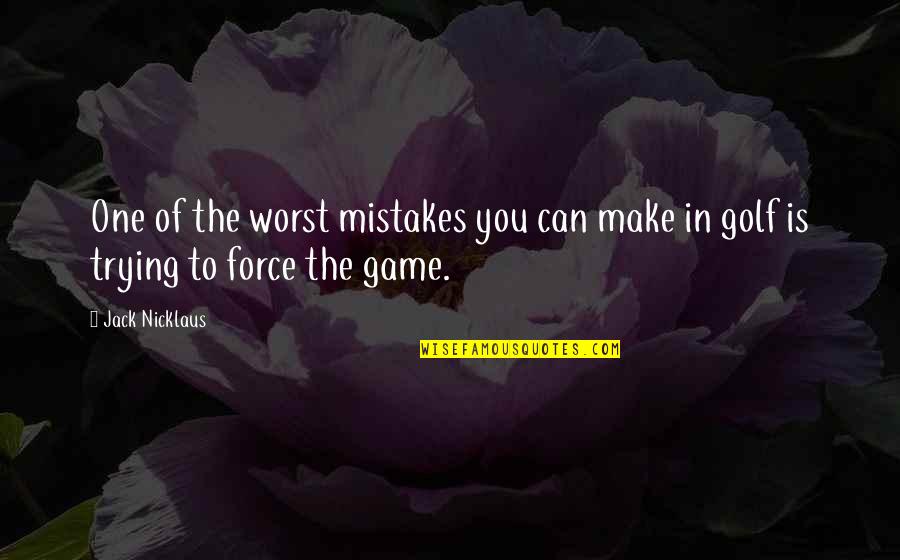 One of the worst mistakes you can make in golf is trying to force the game. —
Jack Nicklaus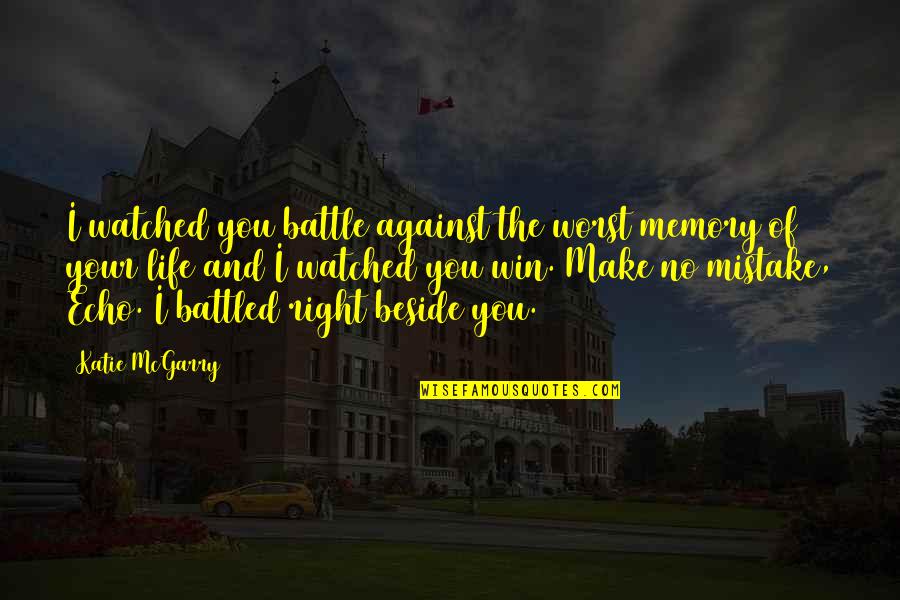 I watched you battle against the worst memory of your life and I watched you win. Make no mistake, Echo. I battled right beside you. —
Katie McGarry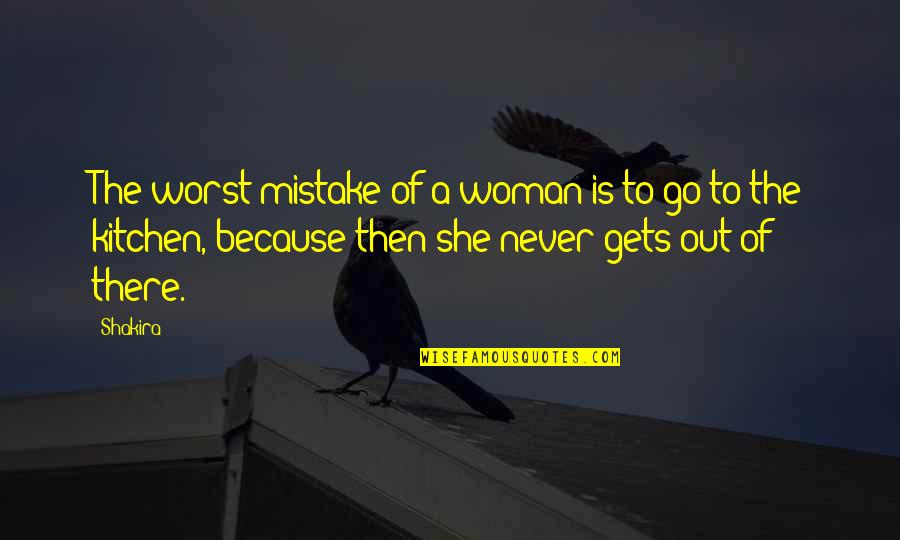 The worst mistake of a woman is to go to the kitchen, because then she never gets out of there. —
Shakira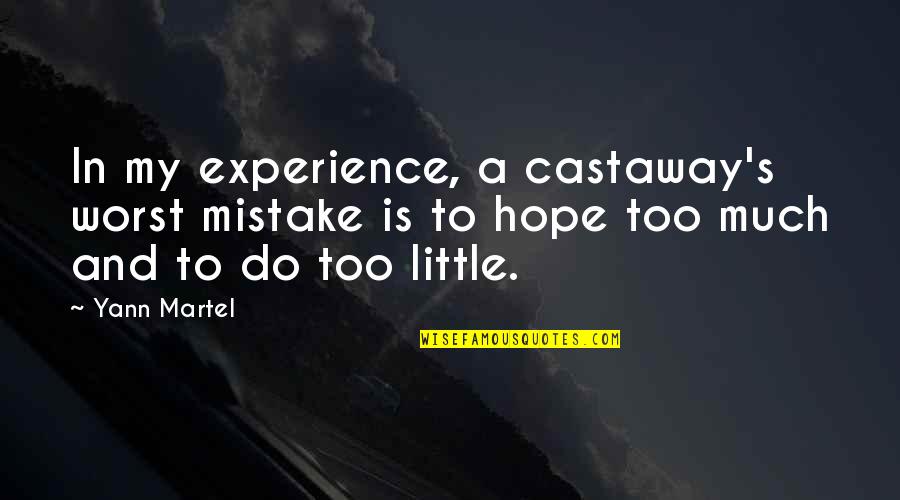 In my experience, a castaway's worst mistake is to hope too much and to do too little. —
Yann Martel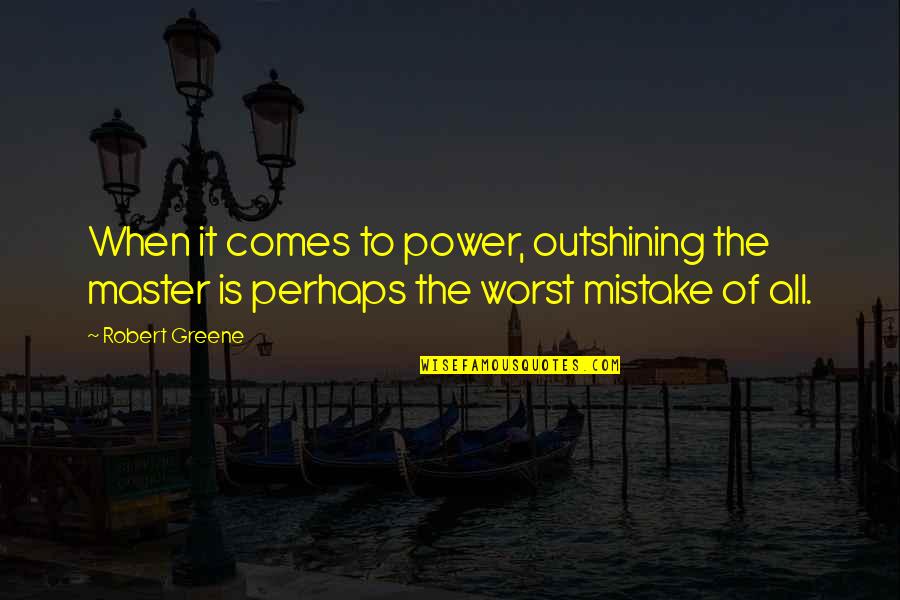 When it comes to power, outshining the master is perhaps the worst mistake of all. —
Robert Greene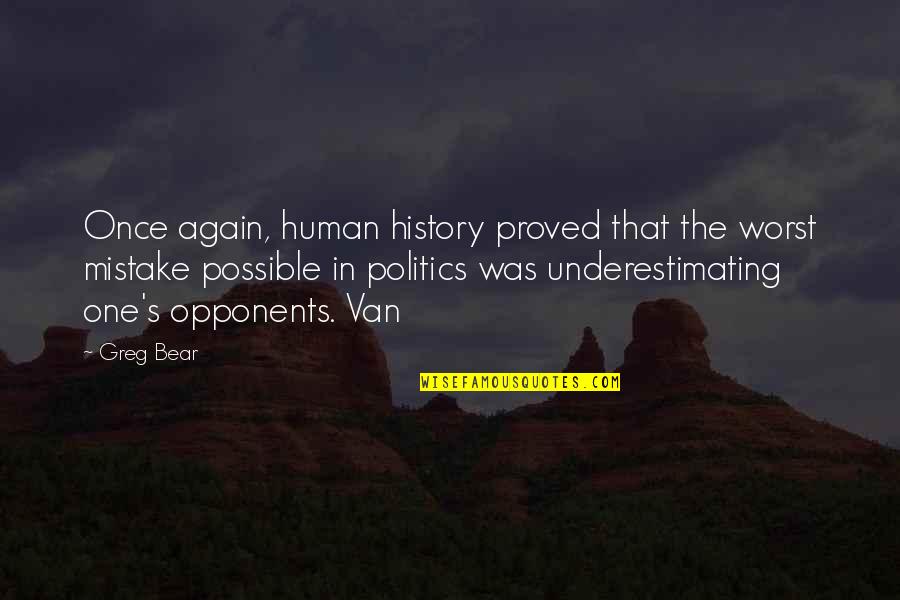 Once again, human history proved that the worst mistake possible in politics was underestimating one's opponents. Van —
Greg Bear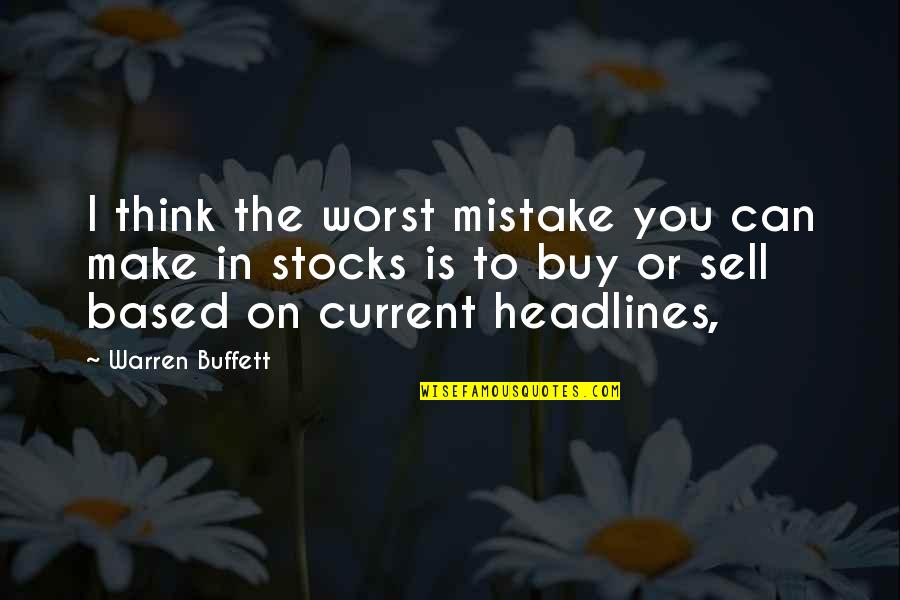 I think the worst mistake you can make in stocks is to buy or sell based on current headlines, —
Warren Buffett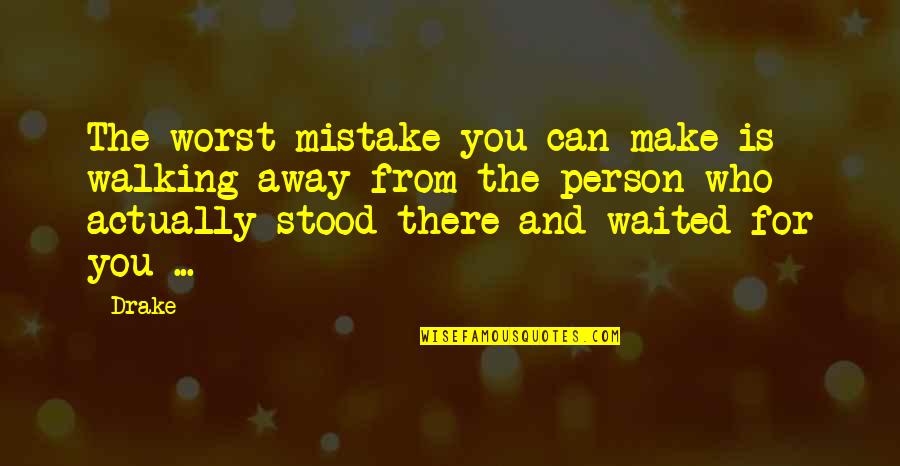 The worst mistake you can make is walking away from the person who actually stood there and waited for you ... —
Drake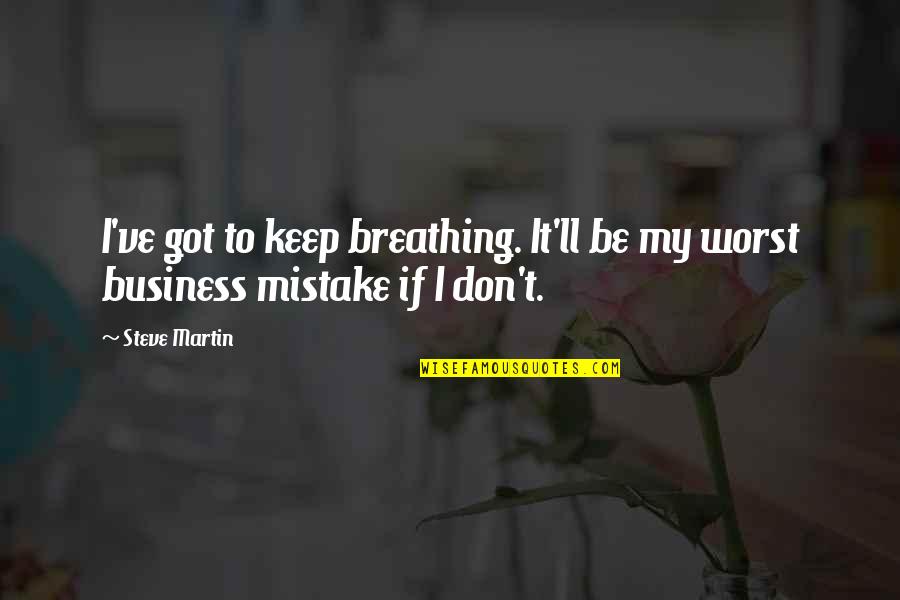 I've got to keep breathing. It'll be my worst business mistake if I don't. —
Steve Martin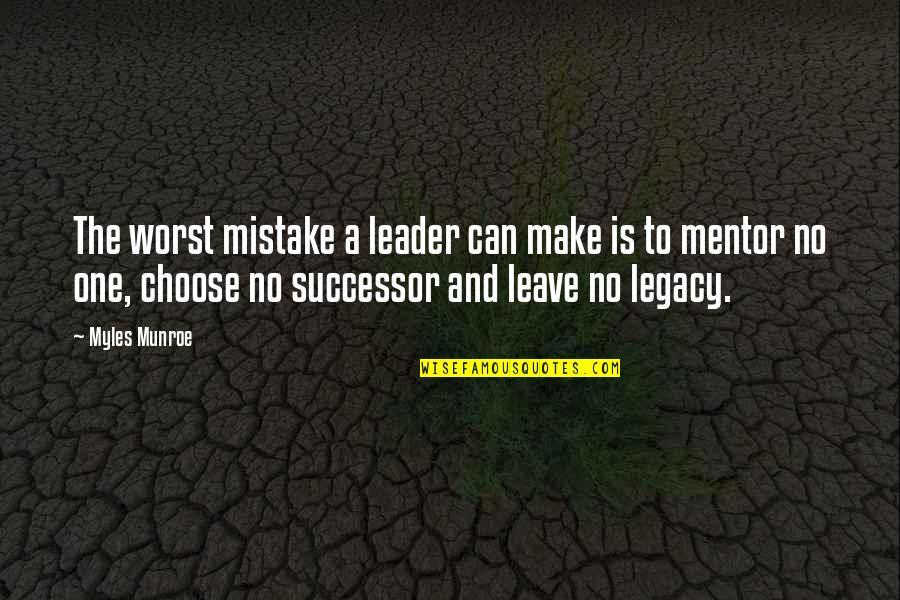 The worst mistake a leader can make is to mentor no one, choose no successor and leave no legacy. —
Myles Munroe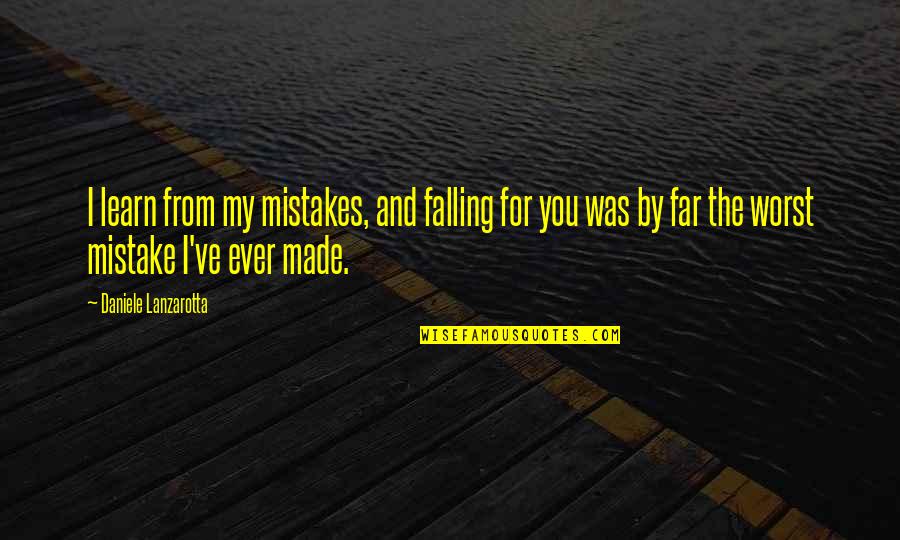 I learn from my mistakes, and falling for you was by far the worst mistake I've ever made. —
Daniele Lanzarotta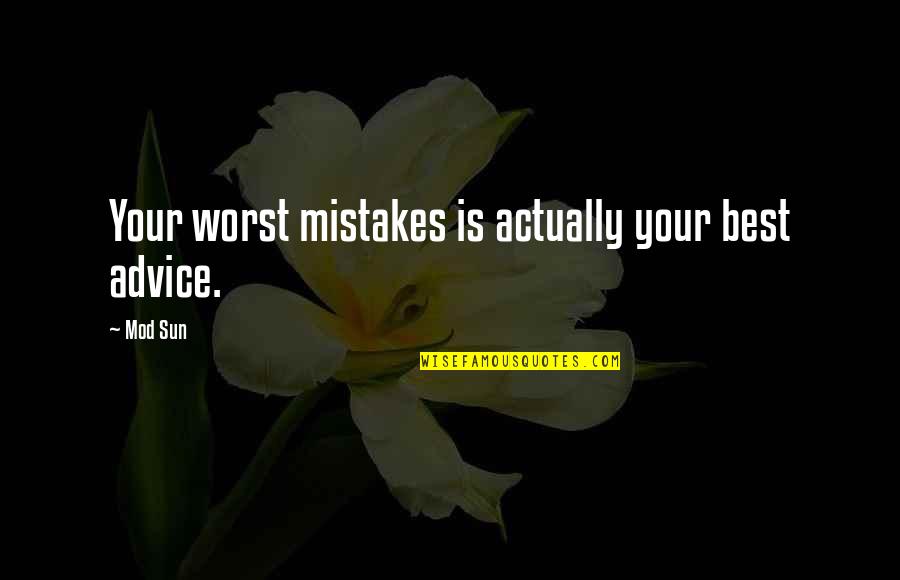 Your worst mistakes is actually your best advice. —
Mod Sun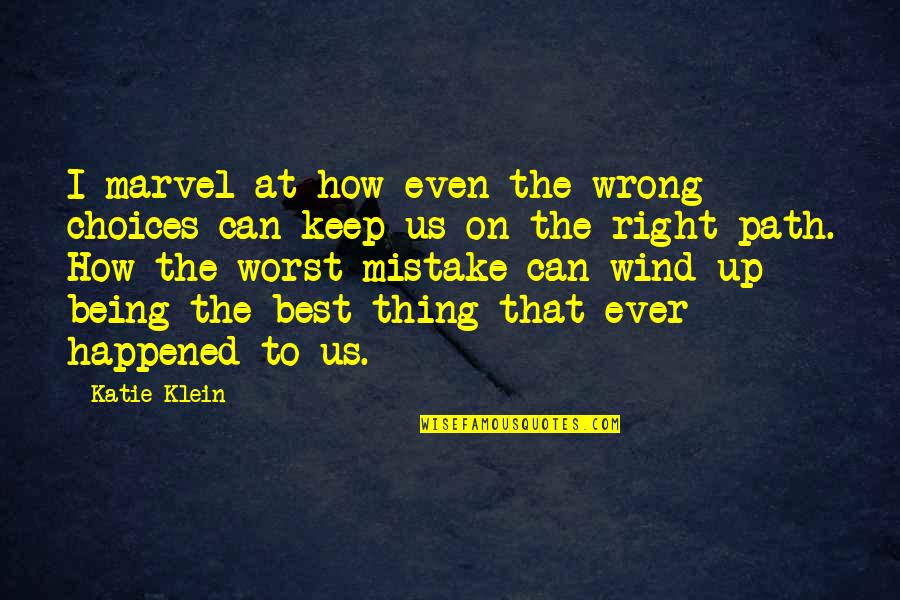 I marvel at how even the wrong choices can keep us on the right path. How the worst mistake can wind up being the best thing that ever happened to us. —
Katie Klein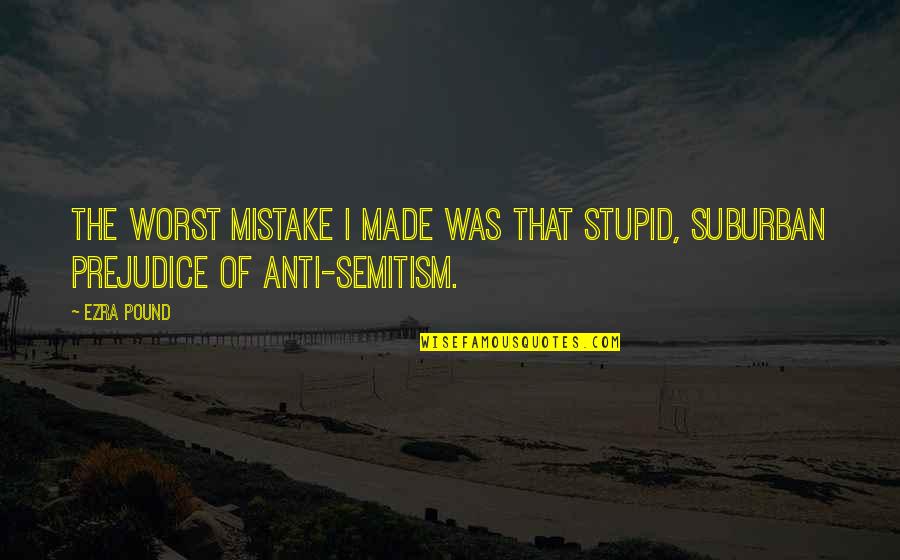 The worst mistake I made was that stupid, suburban prejudice of anti-Semitism. —
Ezra Pound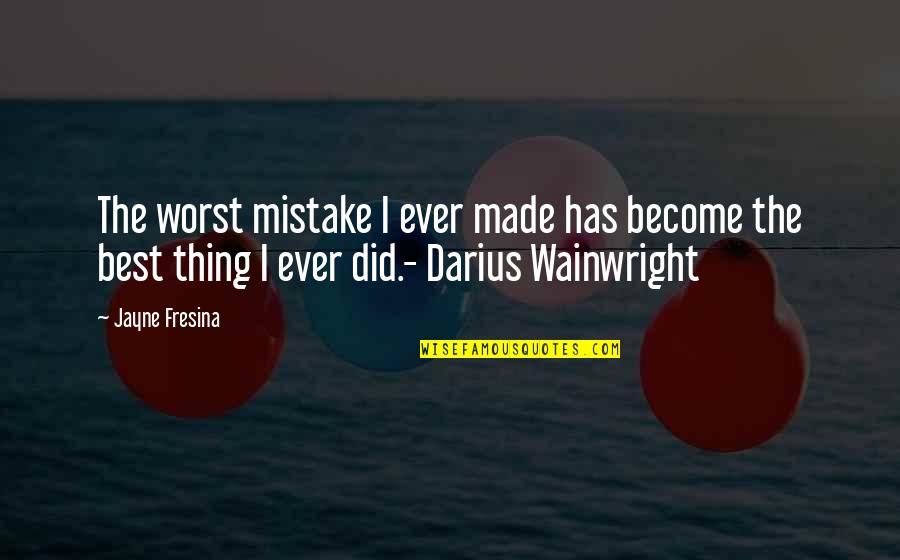 The worst mistake I ever made has become the best thing I ever did.
- Darius Wainwright —
Jayne Fresina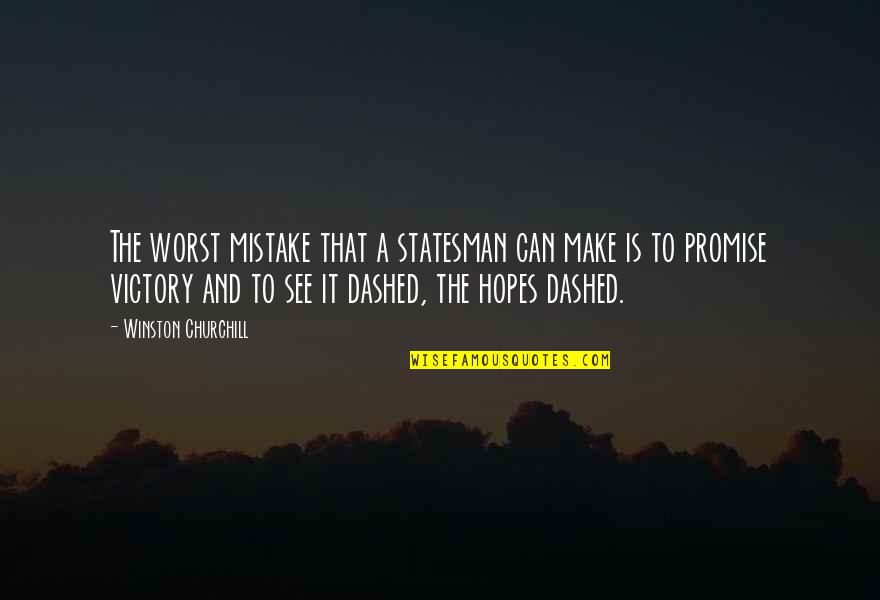 The worst mistake that a statesman can make is to promise victory and to see it dashed, the hopes dashed. —
Winston Churchill