A.F.E. Smith Quotes
Top 3 wise famous quotes and sayings by A.F.E. Smith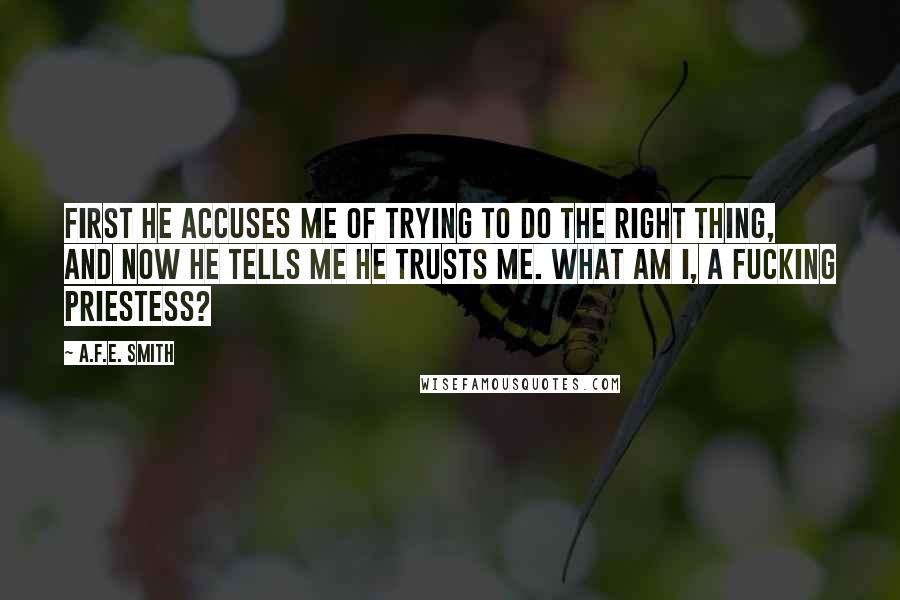 First he accuses me of trying to do the right thing, and now he tells me he trusts me. What am I, a fucking priestess?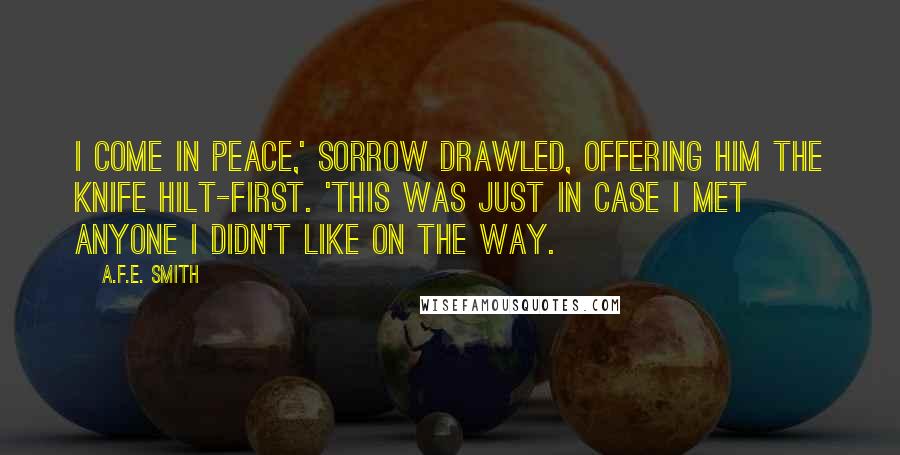 I come in peace,' Sorrow drawled, offering him the knife hilt-first. 'This was just in case I met anyone I didn't like on the way.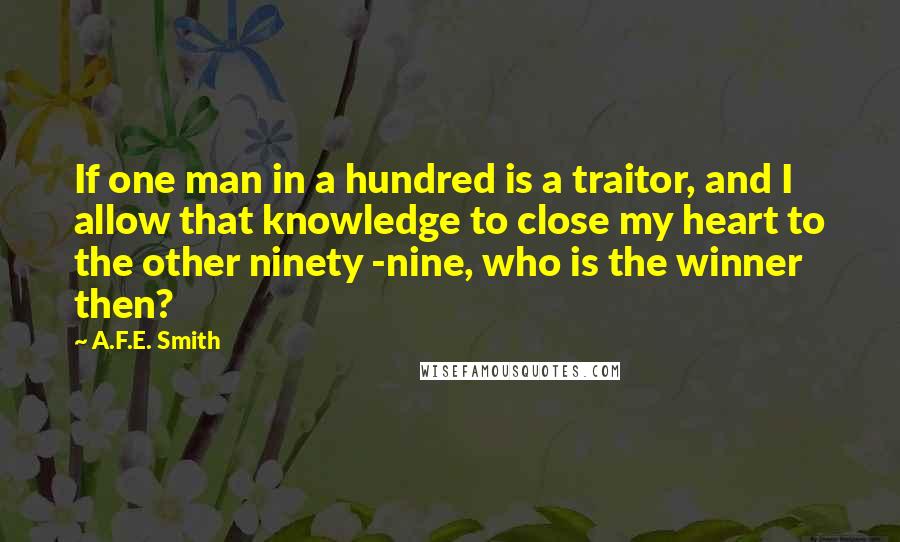 If one man in a hundred is a traitor, and I allow that knowledge to close my heart to the other ninety -nine, who is the winner then?