Love Rather Than Hate Quotes
Collection of top 16 famous quotes about Love Rather Than Hate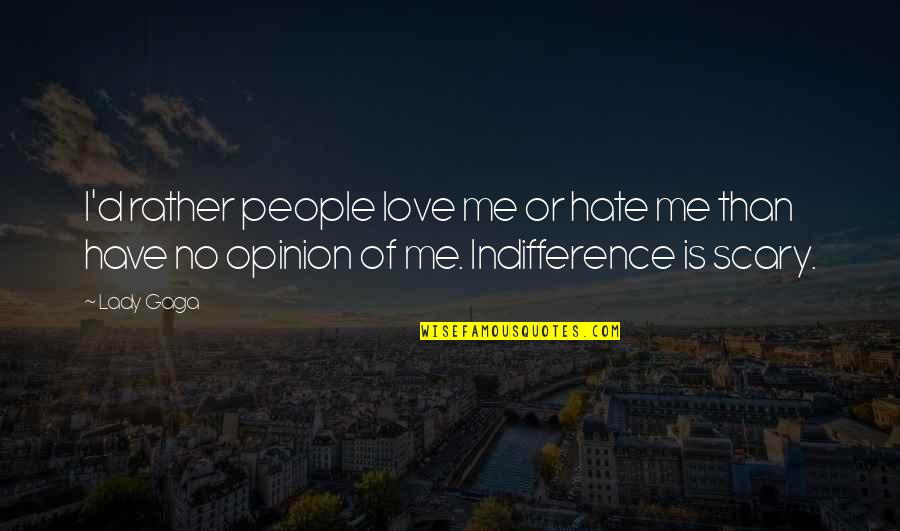 I'd rather people love me or hate me than have no opinion of me. Indifference is scary.
—
Lady Gaga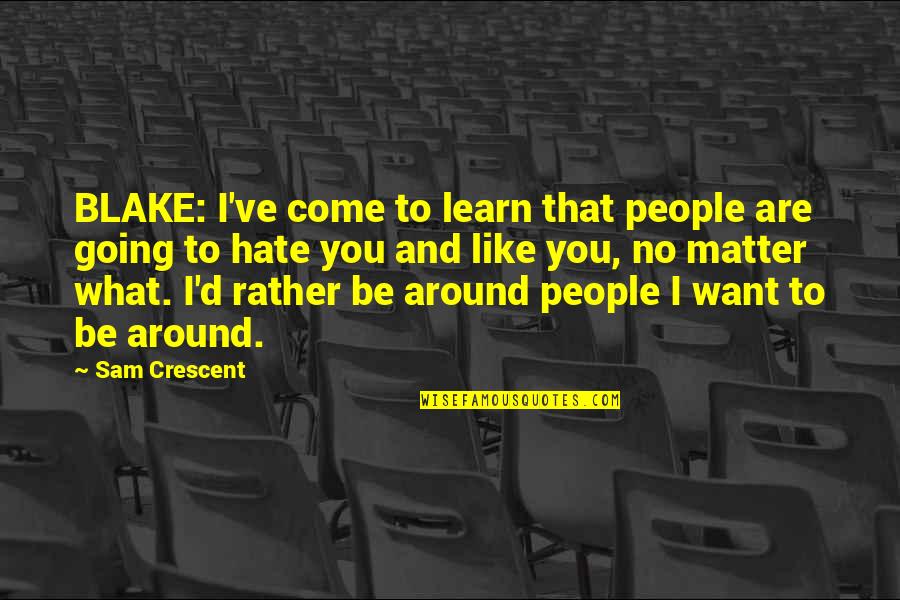 BLAKE: I've come to learn that people are going to hate you and like you, no matter what. I'd rather be around people I want to be around.
—
Sam Crescent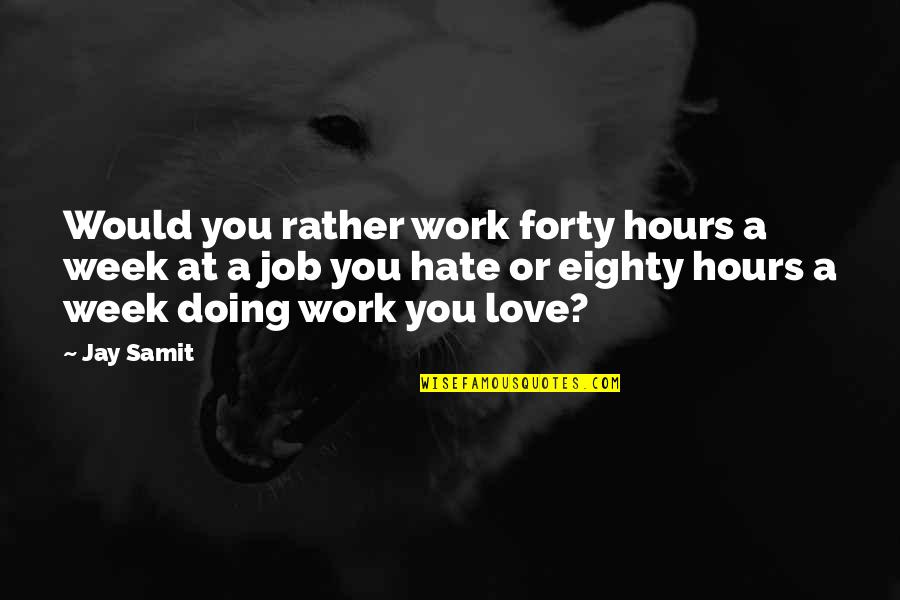 Would you rather work forty hours a week at a job you hate or eighty hours a week doing work you love?
—
Jay Samit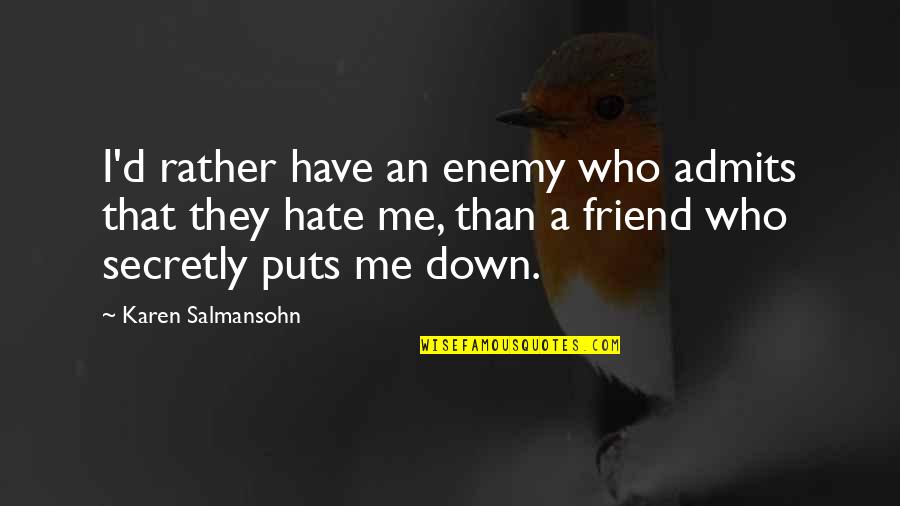 I'd rather have an enemy who admits that they hate me, than a friend who secretly puts me down.
—
Karen Salmansohn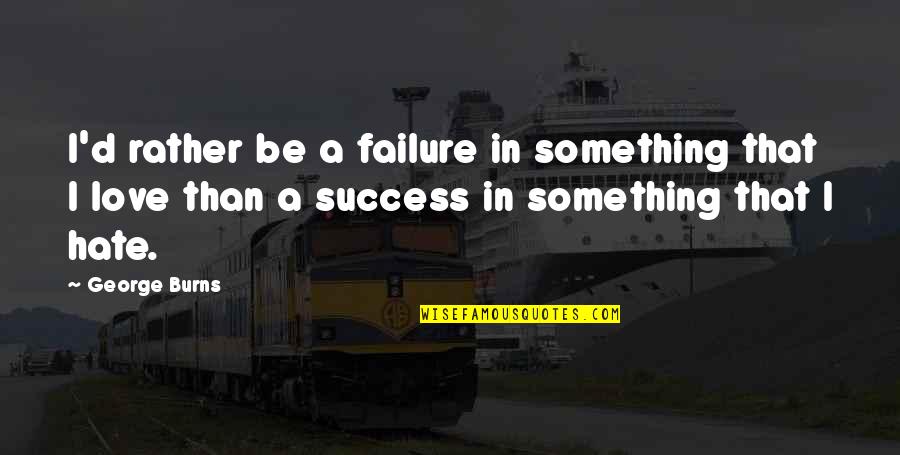 I'd rather be a failure in something that I love than a success in something that I hate.
—
George Burns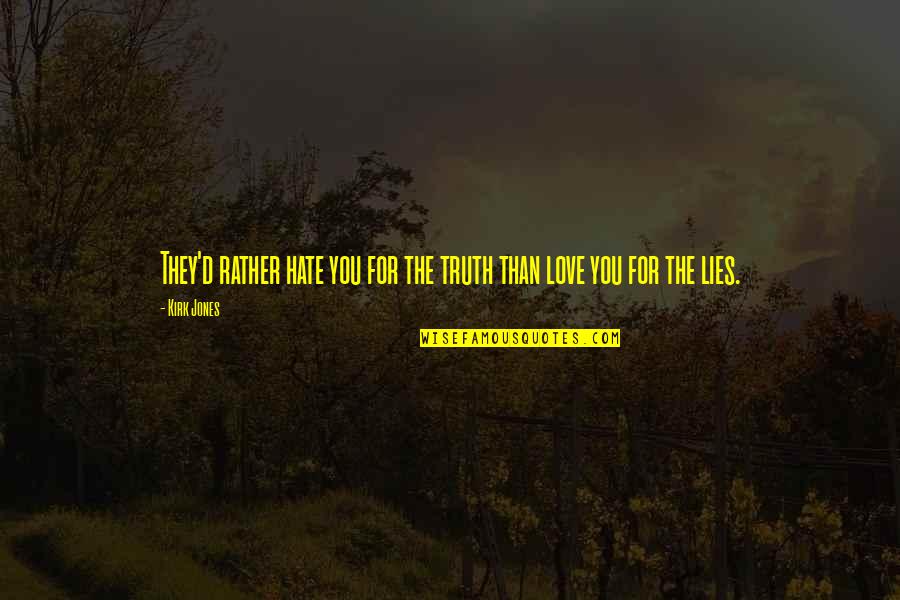 They'd rather hate you for the truth than love you for the lies. —
Kirk Jones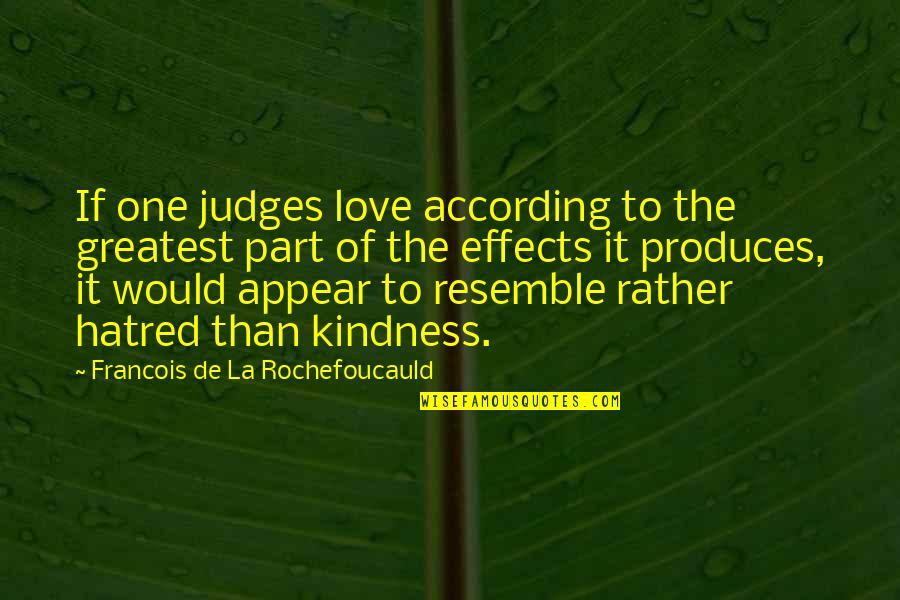 If one judges love according to the greatest part of the effects it produces, it would appear to resemble rather hatred than kindness. —
Francois De La Rochefoucauld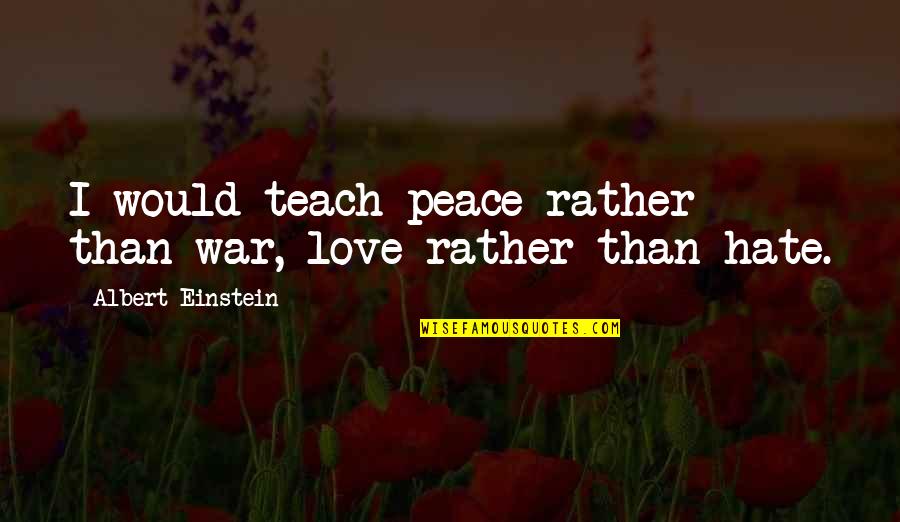 I would teach peace rather than war,
love rather than hate
. —
Albert Einstein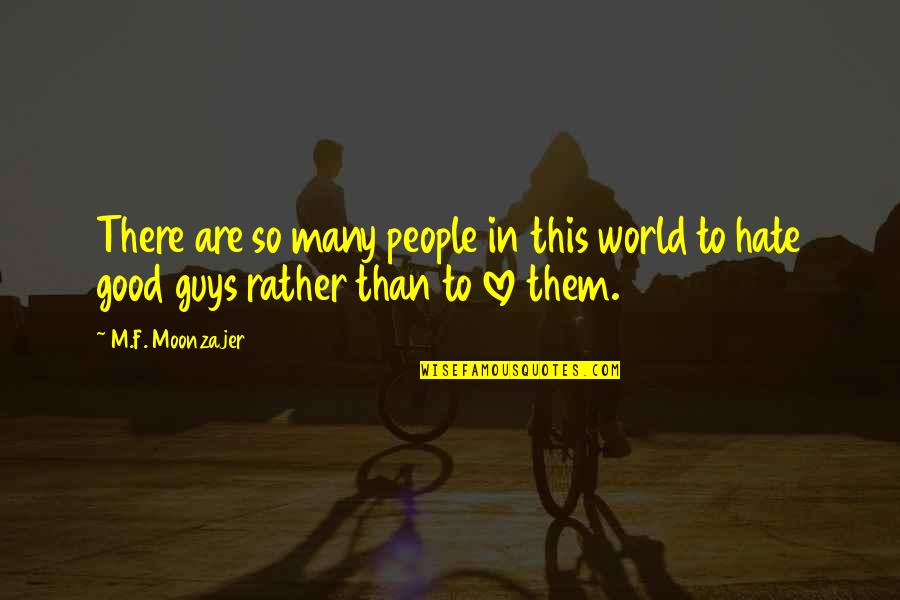 There are so many people in this world to hate good guys rather than to love them. —
M.F. Moonzajer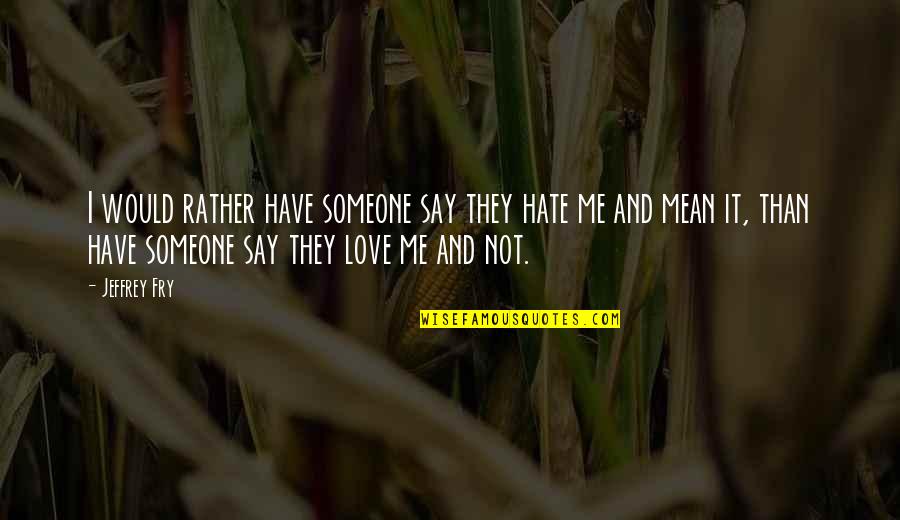 I would rather have someone say they hate me and mean it, than have someone say they love me and not. —
Jeffrey Fry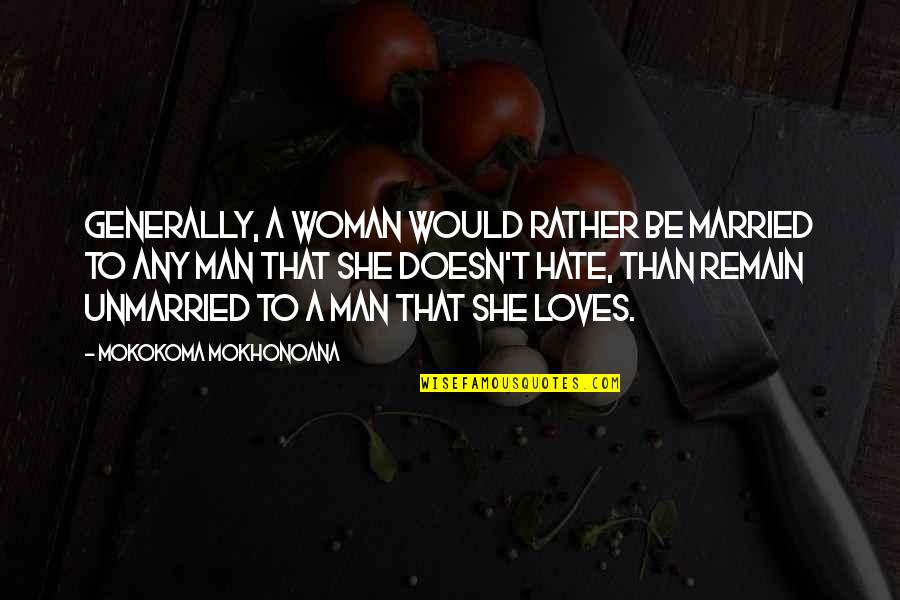 Generally, a woman would rather be married to any man that she doesn't hate, than remain unmarried to a man that she loves. —
Mokokoma Mokhonoana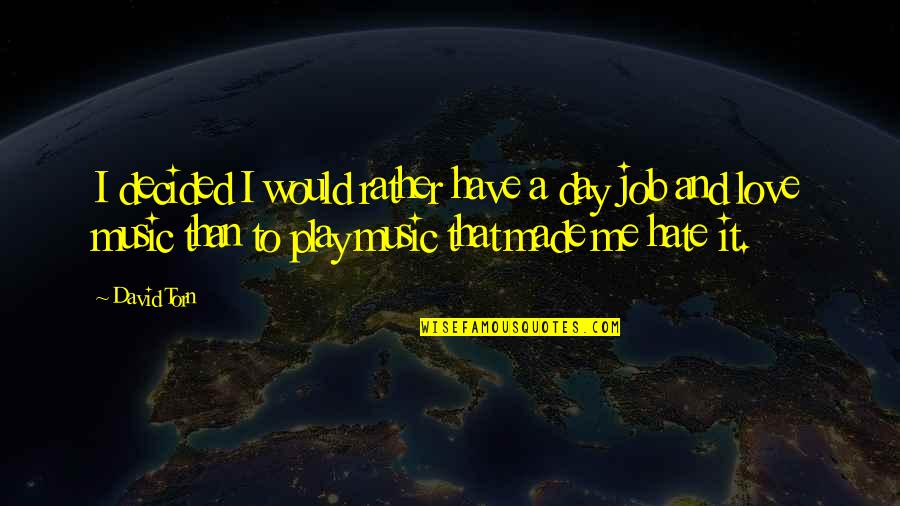 I decided I would rather have a day job and love music than to play music that made me hate it. —
David Torn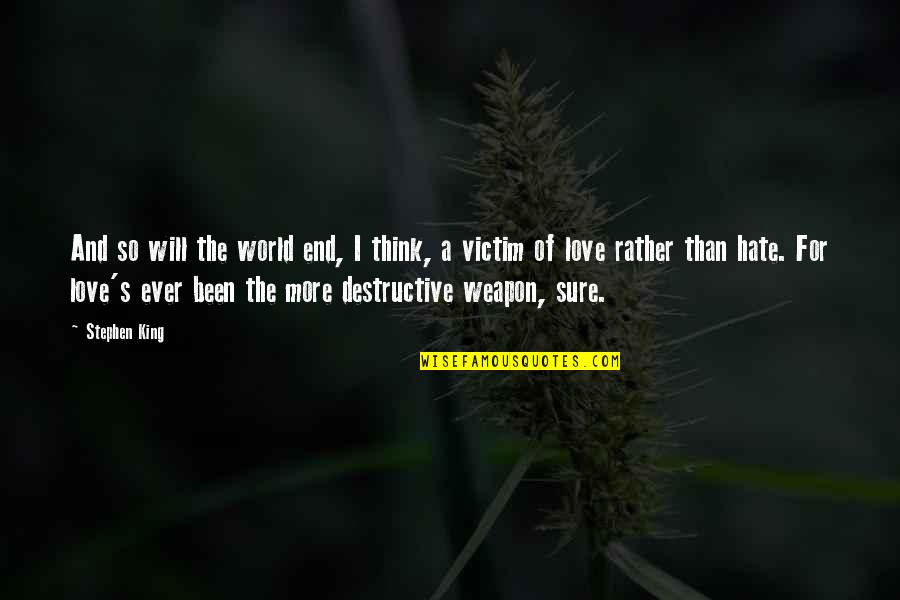 And so will the world end, I think, a victim of
love rather than hate
. For love's ever been the more destructive weapon, sure. —
Stephen King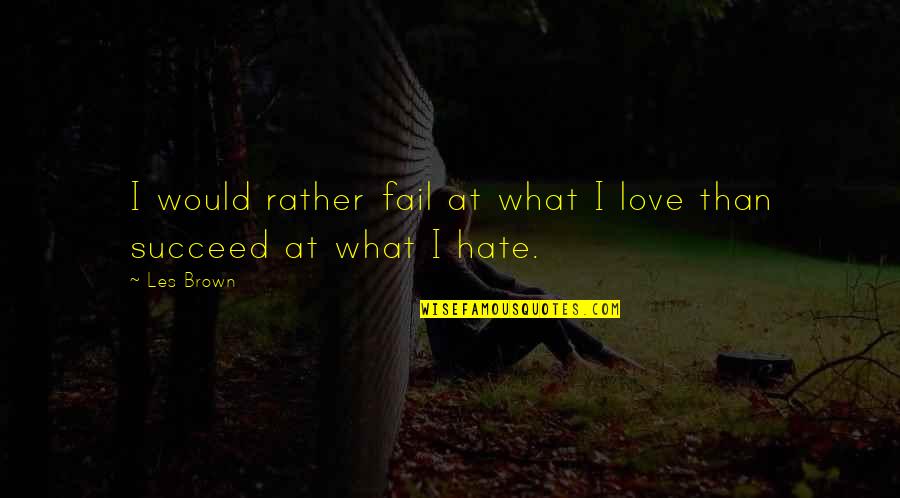 I would rather fail at what I love than succeed at what I hate. —
Les Brown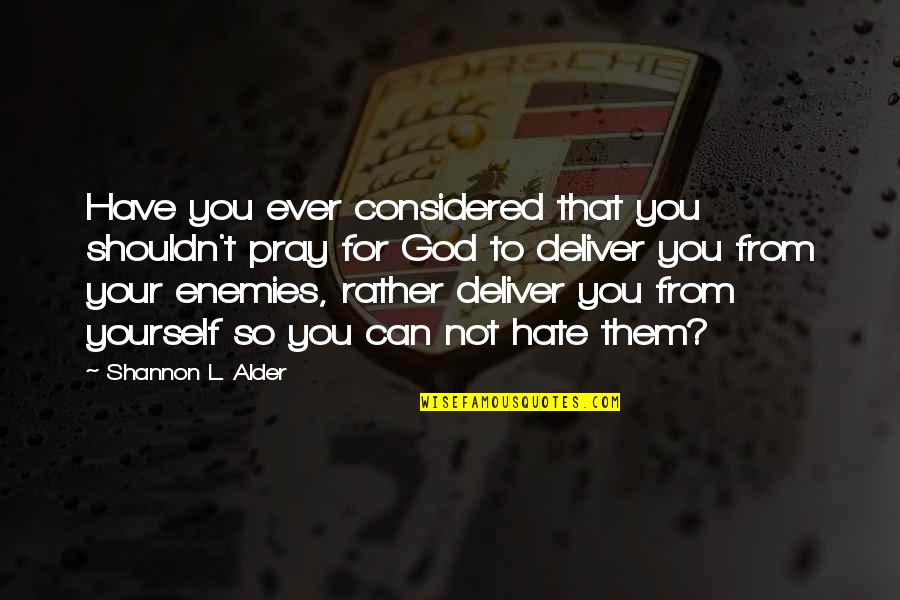 Have you ever considered that you shouldn't pray for God to deliver you from your enemies, rather deliver you from yourself so you can not hate them? —
Shannon L. Alder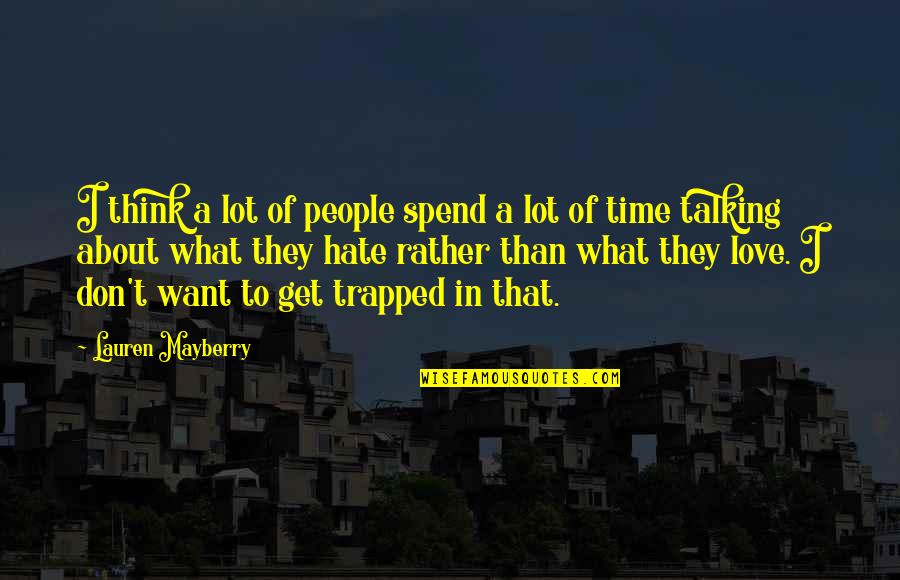 I think a lot of people spend a lot of time talking about what they hate rather than what they love. I don't want to get trapped in that. —
Lauren Mayberry