Ignore My Love Quotes
Collection of top 38 famous quotes about Ignore My Love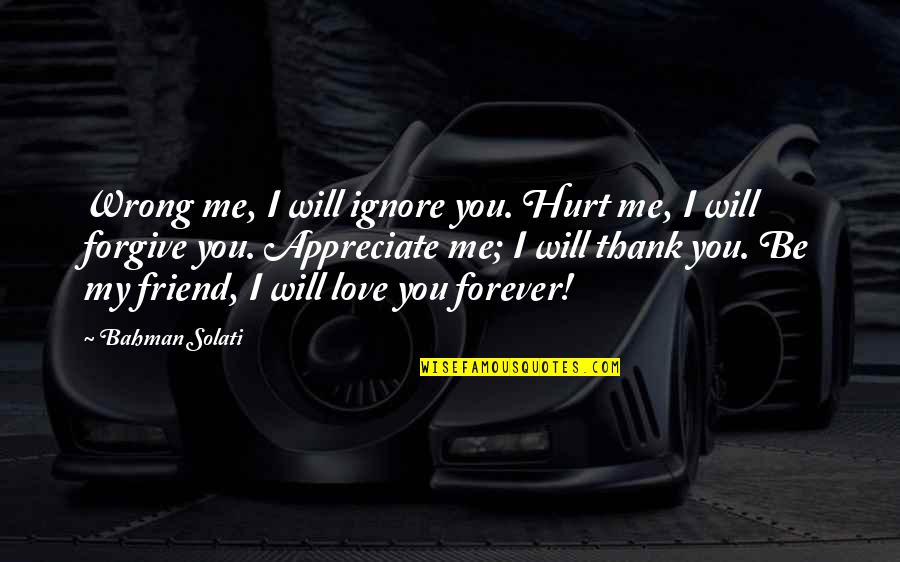 Wrong me, I will ignore you. Hurt me, I will forgive you. Appreciate me; I will thank you. Be my friend, I will love you forever!
—
Bahman Solati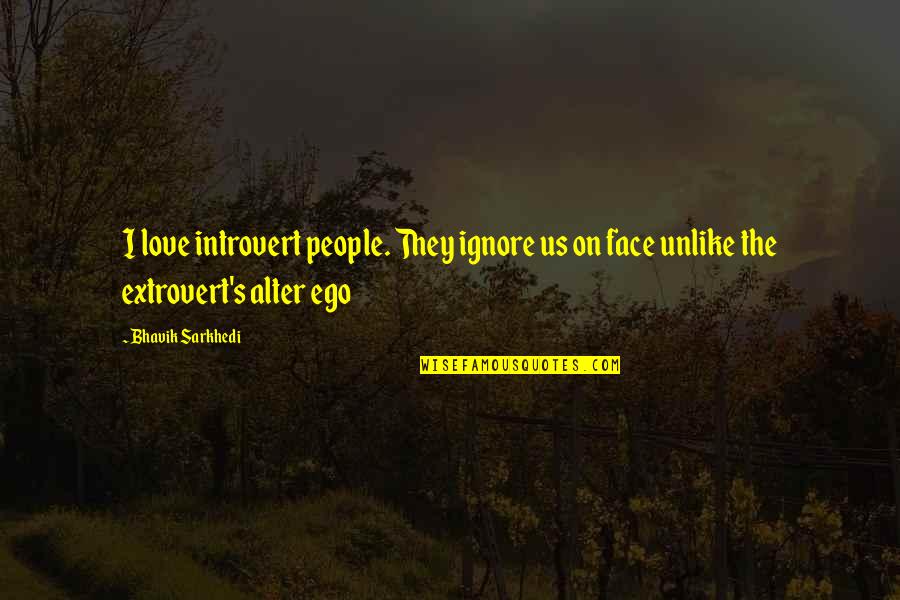 I love introvert people. They ignore us on face unlike the extrovert's alter ego
—
Bhavik Sarkhedi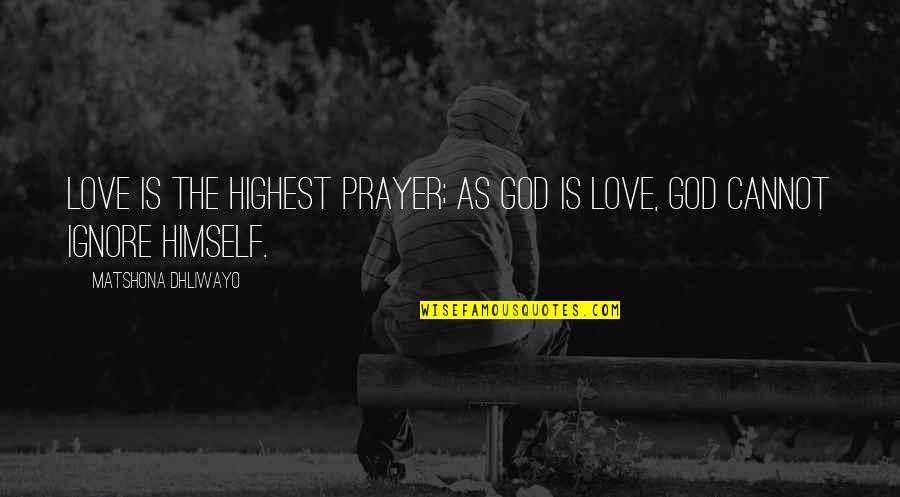 Love is the highest prayer; as God is love, God cannot ignore Himself.
—
Matshona Dhliwayo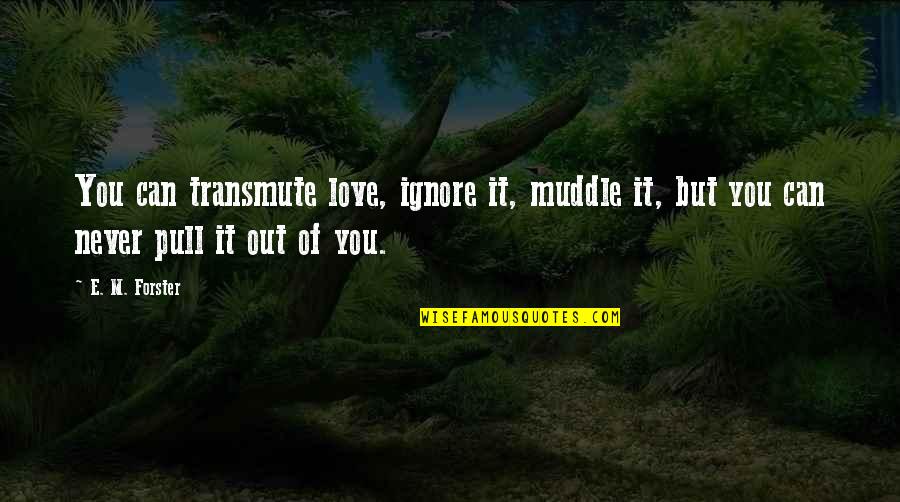 You can transmute love, ignore it, muddle it, but you can never pull it out of you.
—
E. M. Forster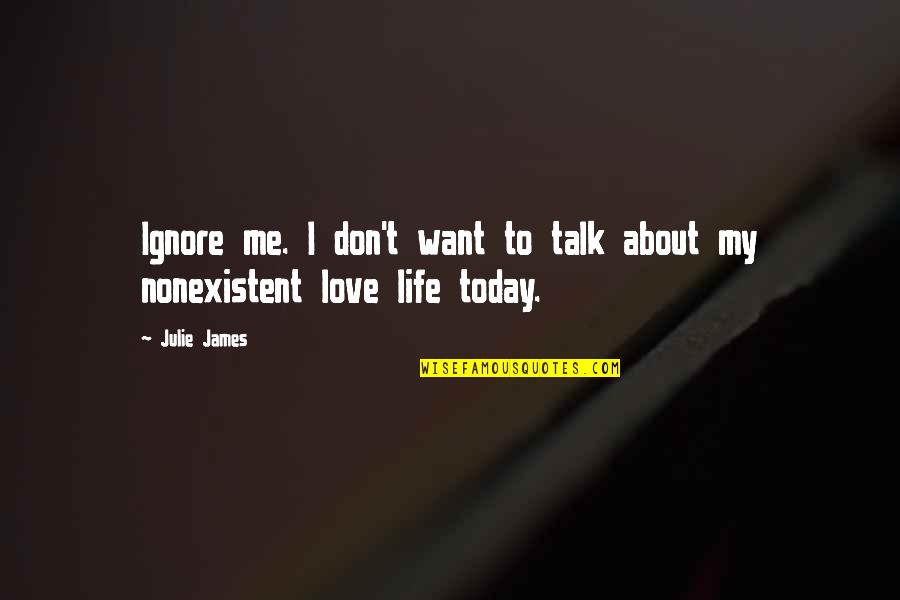 Ignore me. I don't want to talk about my nonexistent love life today.
—
Julie James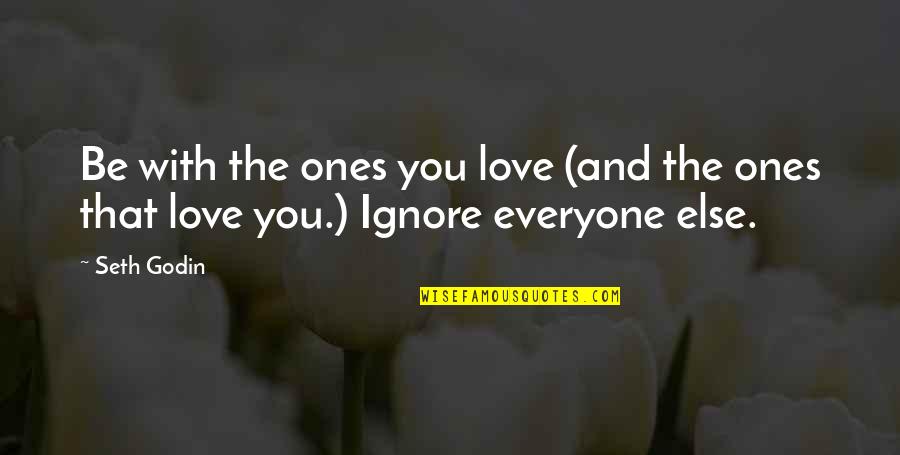 Be with the ones you love (and the ones that love you.) Ignore everyone else.
—
Seth Godin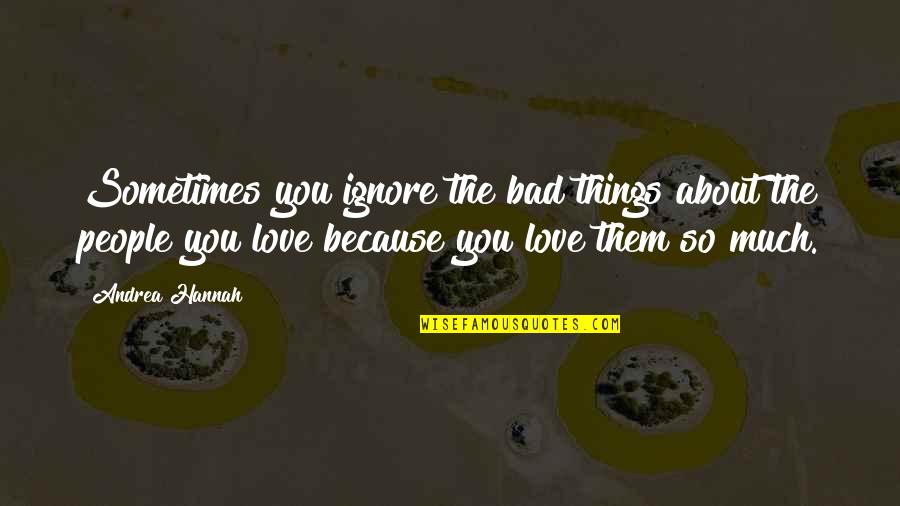 Sometimes you ignore the bad things about the people you love because you love them so much.
—
Andrea Hannah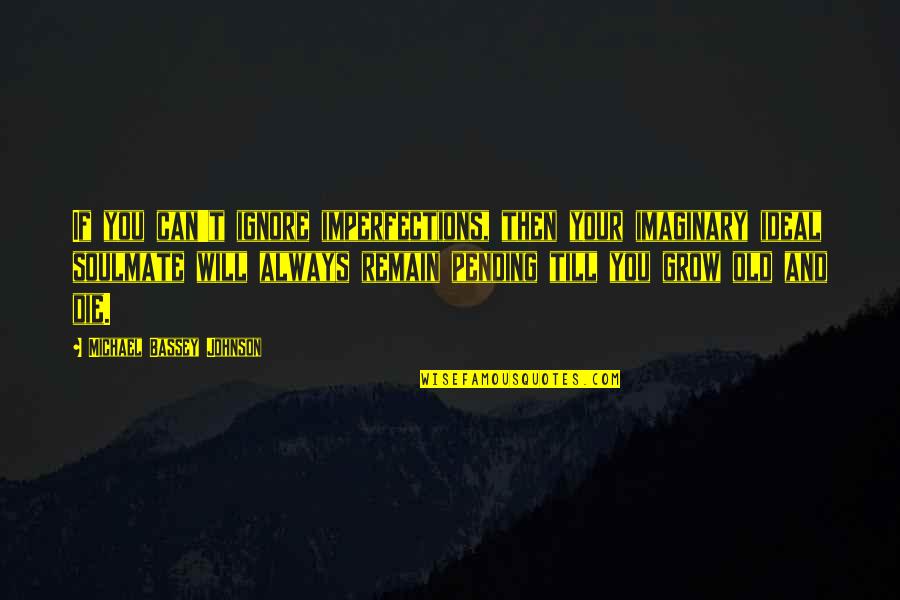 If you can't ignore imperfections, then your imaginary ideal soulmate will always remain pending till you grow old and die.
—
Michael Bassey Johnson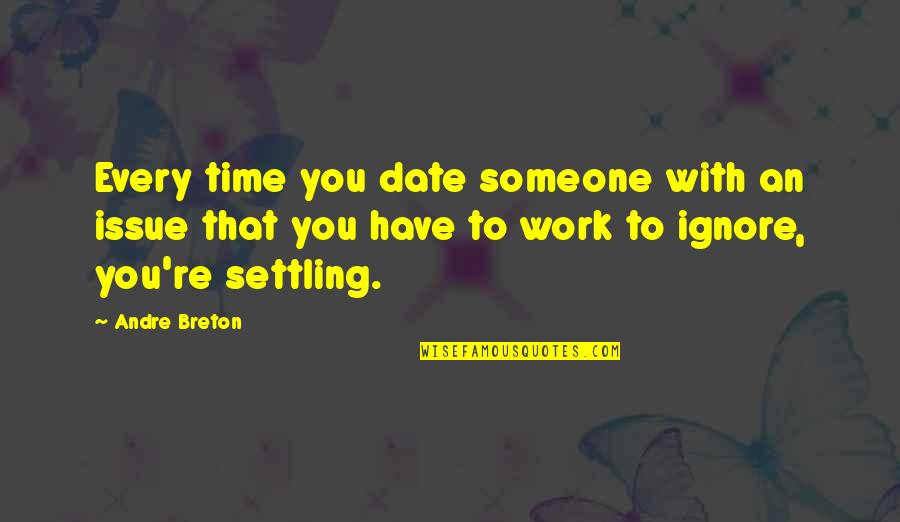 Every time you date someone with an issue that you have to work to ignore, you're settling. —
Andre Breton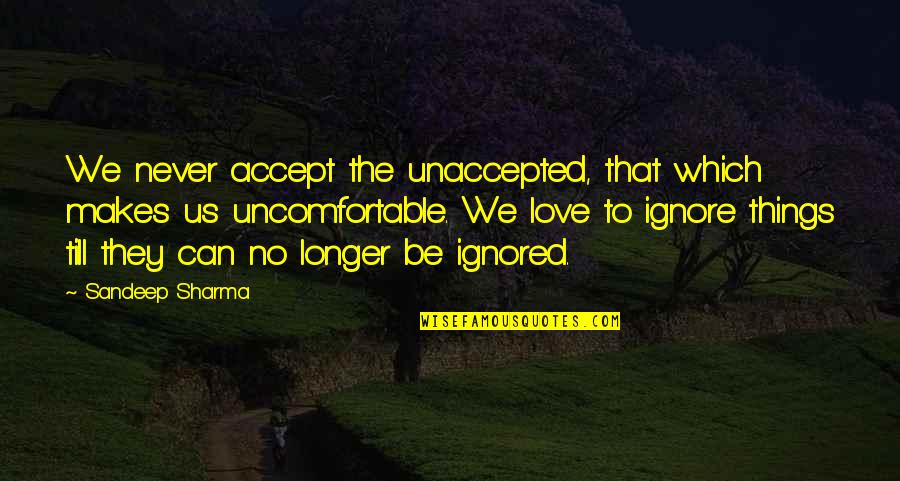 We never accept the unaccepted, that which makes us uncomfortable. We love to ignore things till they can no longer be ignored. —
Sandeep Sharma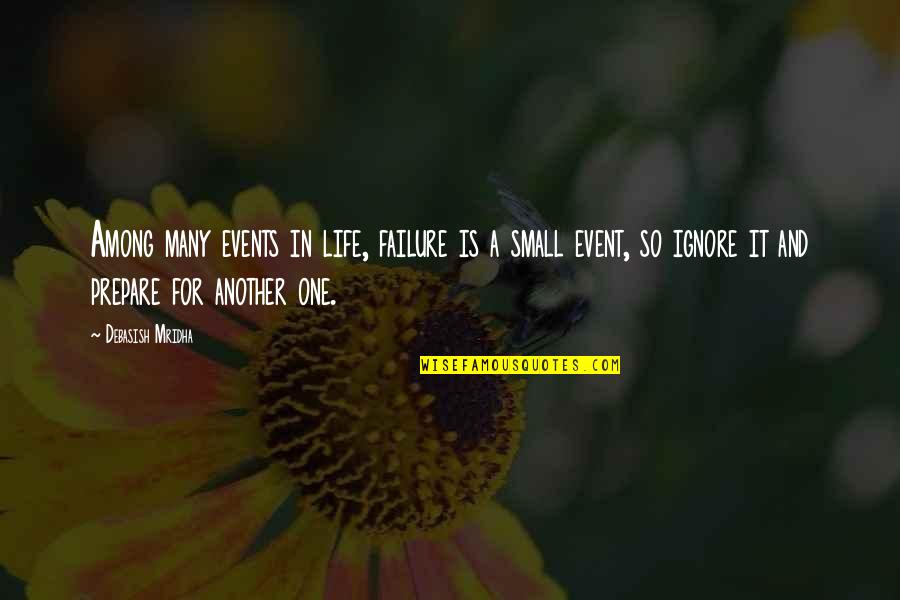 Among many events in life, failure is a small event, so ignore it and prepare for another one. —
Debasish Mridha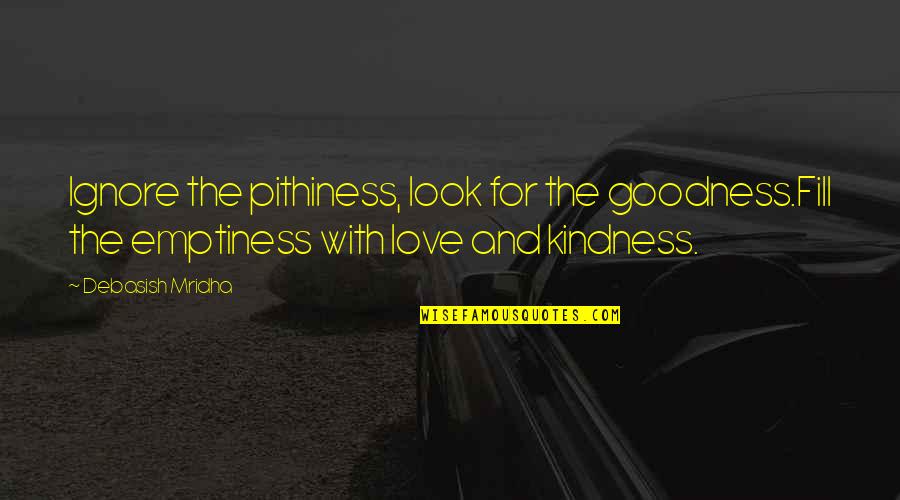 Ignore the pithiness, look for the goodness.
Fill the emptiness with love and kindness. —
Debasish Mridha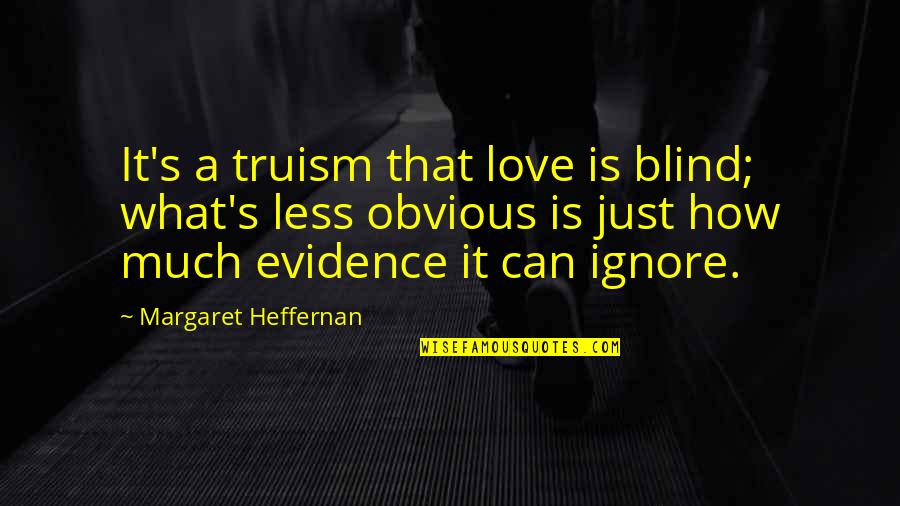 It's a truism that love is blind; what's less obvious is just how much evidence it can ignore. —
Margaret Heffernan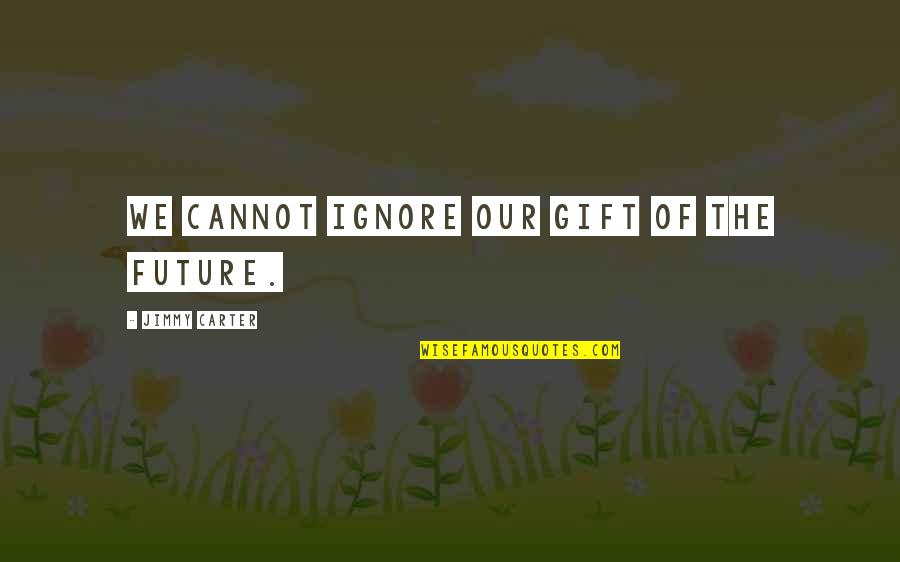 We cannot ignore our gift of the future. —
Jimmy Carter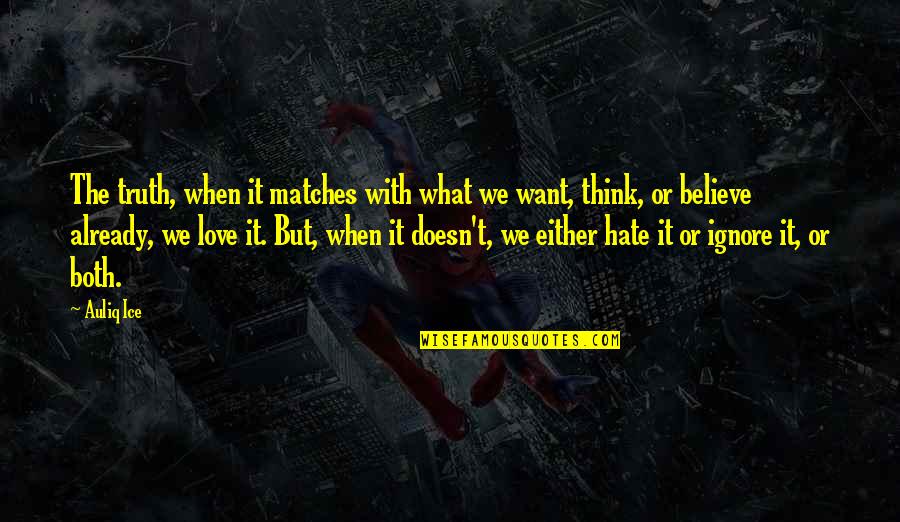 The truth, when it matches with what we want, think, or believe already, we love it. But, when it doesn't, we either hate it or ignore it, or both. —
Auliq Ice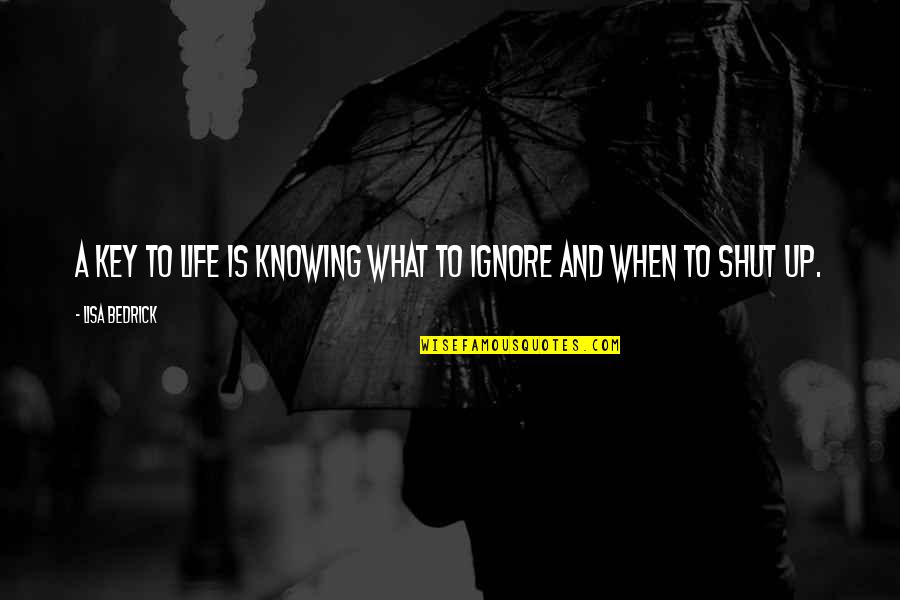 A key to life is knowing what to ignore and when to shut up. —
Lisa Bedrick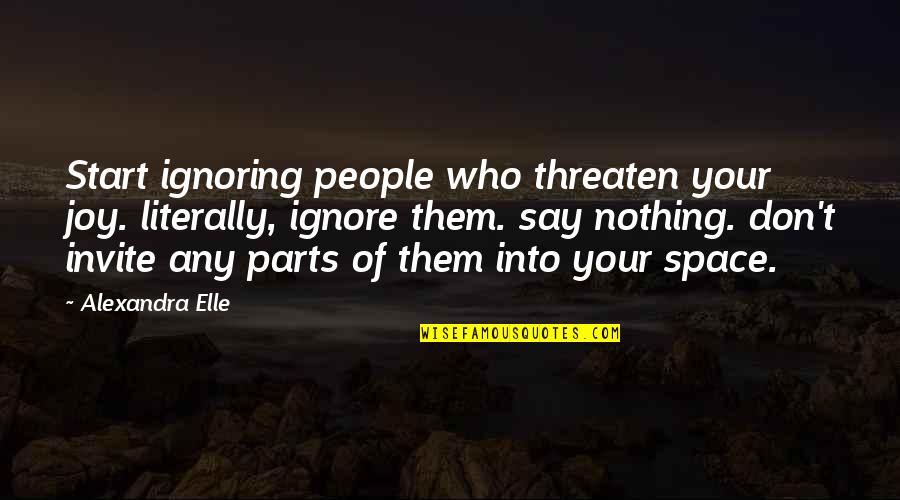 Start ignoring people who threaten your joy.
literally, ignore them.
say nothing.
don't invite any parts of them into your space. —
Alexandra Elle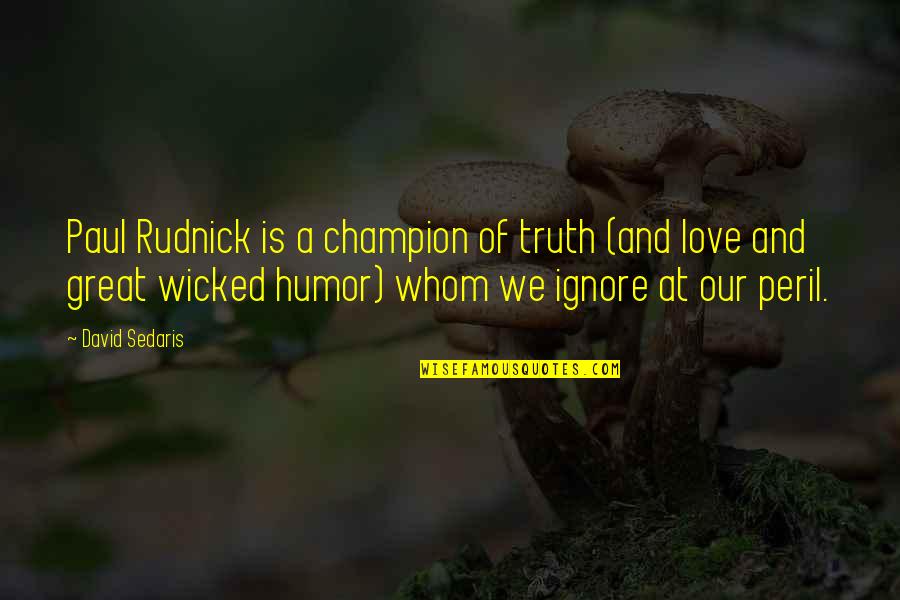 Paul Rudnick is a champion of truth (and love and great wicked humor) whom we ignore at our peril. —
David Sedaris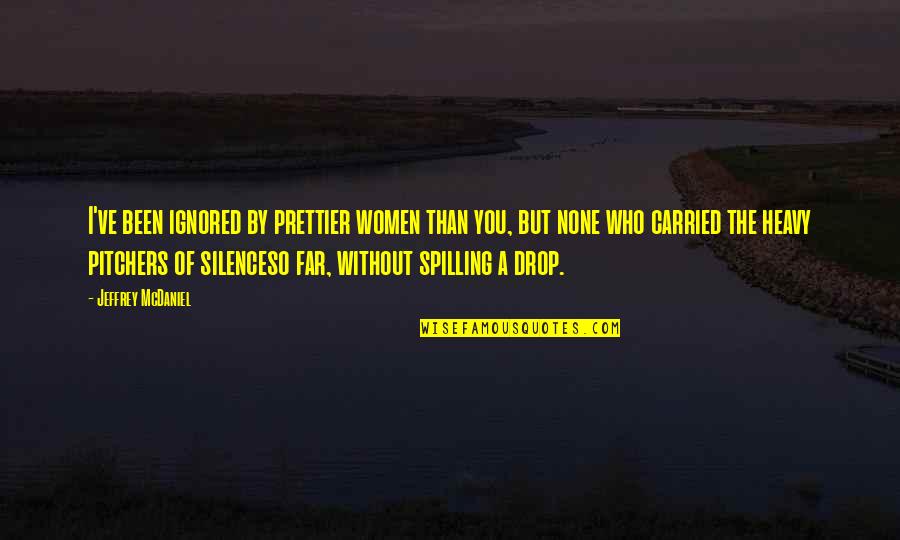 I've been ignored by prettier women than you,
but none who carried the heavy pitchers of silence
so far, without spilling a drop. —
Jeffrey McDaniel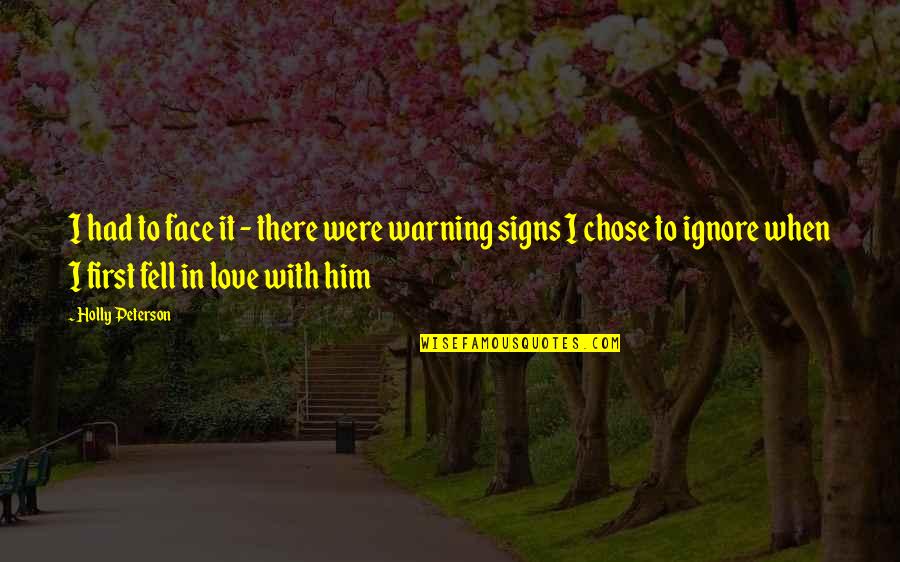 I had to face it - there were warning signs I chose to ignore when I first fell in love with him —
Holly Peterson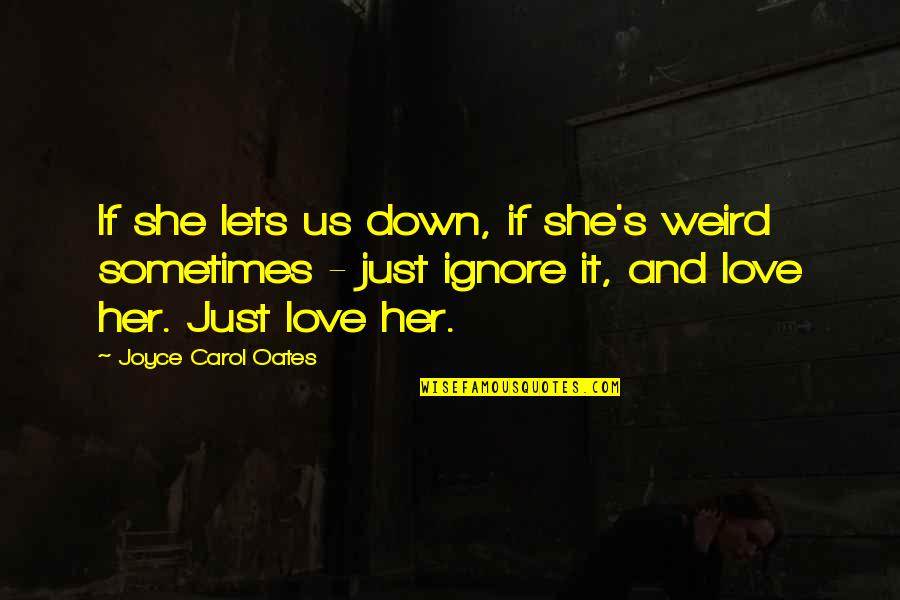 If she lets us down, if she's weird sometimes - just ignore it, and love her. Just love her. —
Joyce Carol Oates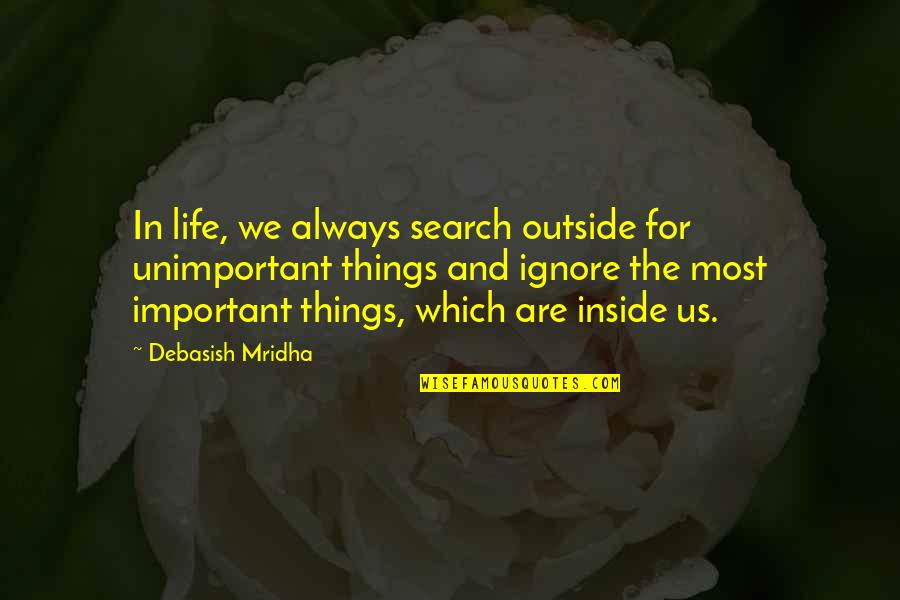 In life, we always search outside for unimportant things and ignore the most important things, which are inside us. —
Debasish Mridha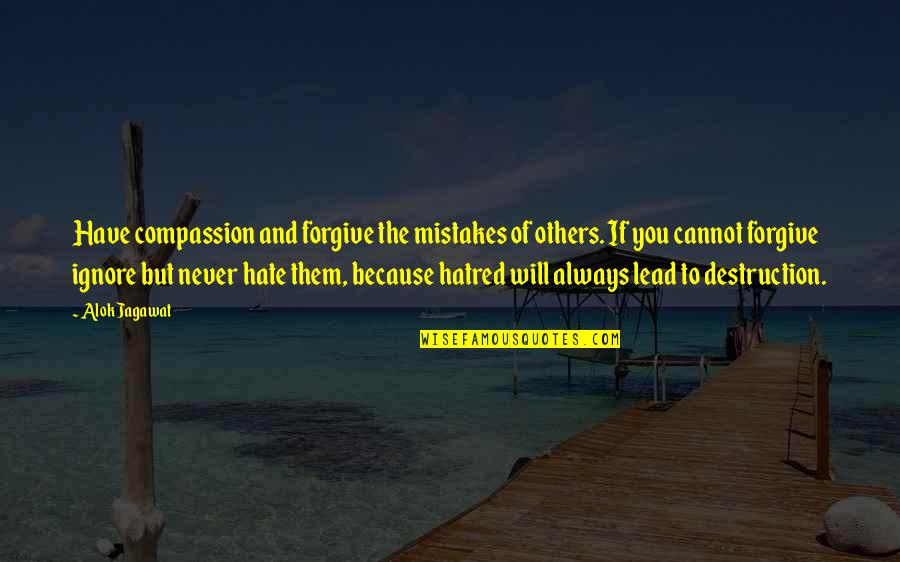 Have compassion and forgive the mistakes of others. If you cannot forgive ignore but never hate them, because hatred will always lead to destruction. —
Alok Jagawat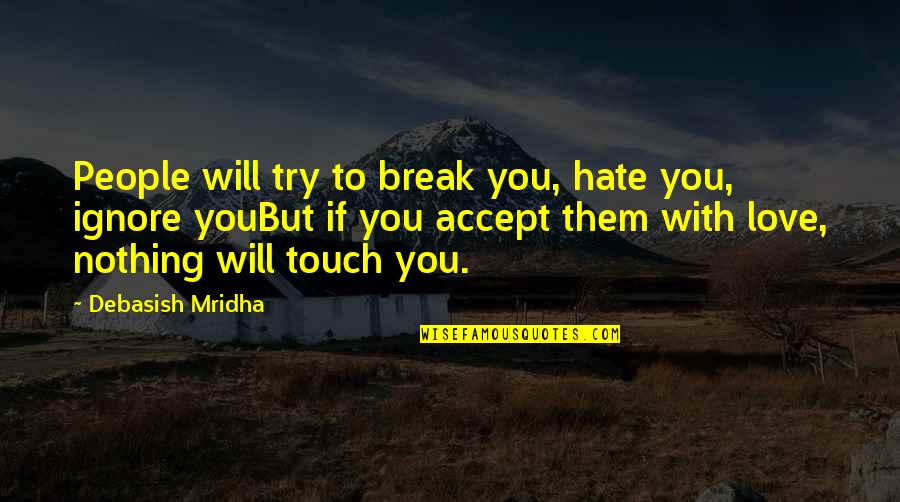 People will try to break you, hate you, ignore you
But if you accept them with love, nothing will touch you. —
Debasish Mridha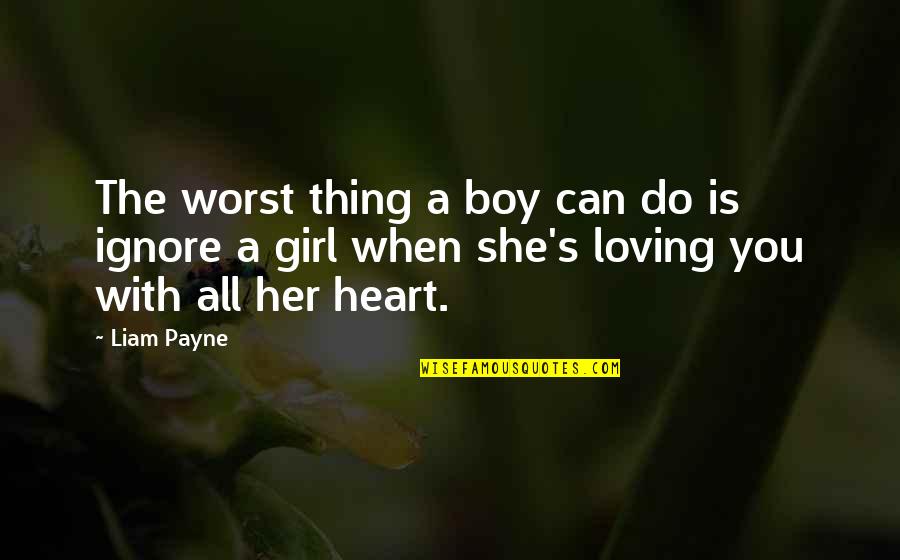 The worst thing a boy can do is ignore a girl when she's loving you with all her heart. —
Liam Payne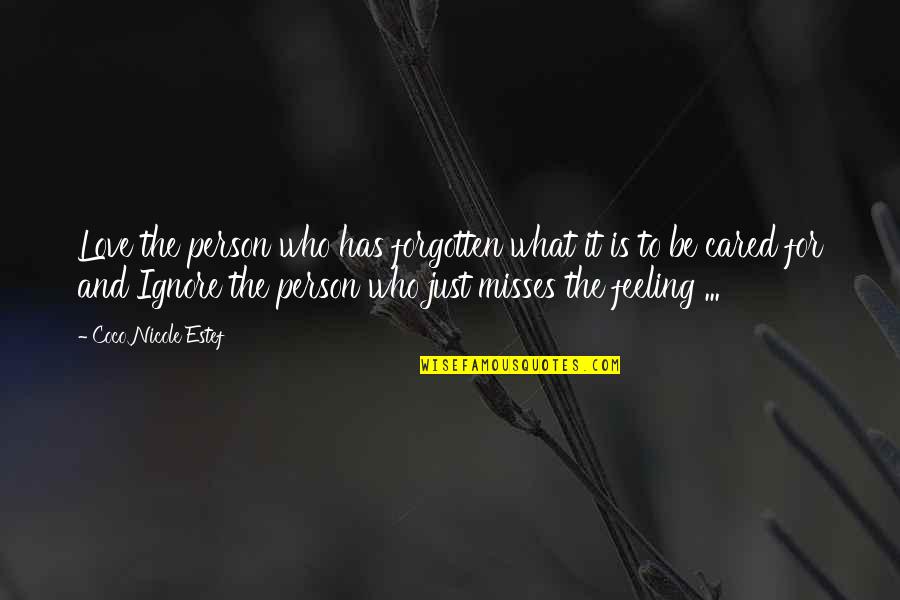 Love the person who has forgotten what it is to be cared for and Ignore the person who just misses the feeling ... —
Coco Nicole Estef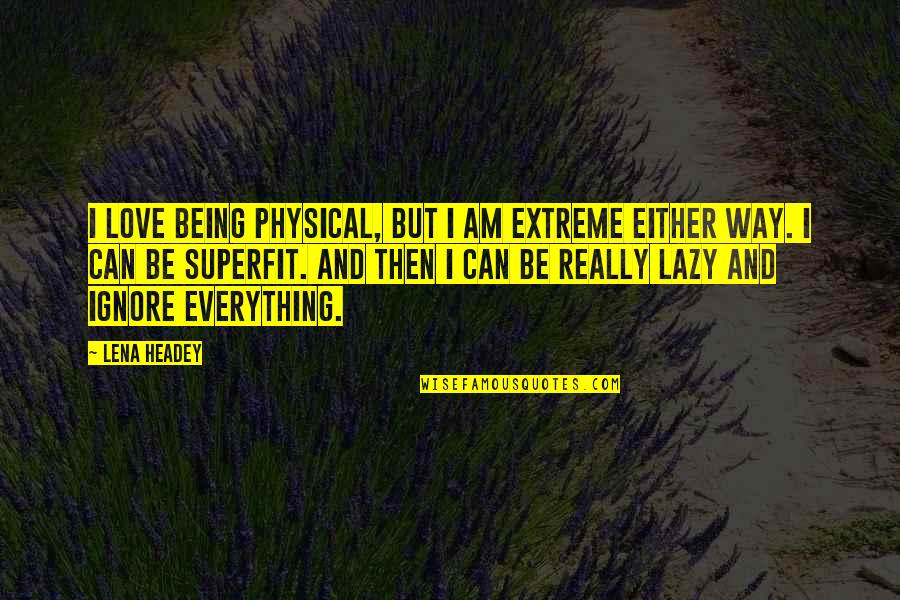 I love being physical, but I am extreme either way. I can be superfit. And then I can be really lazy and ignore everything. —
Lena Headey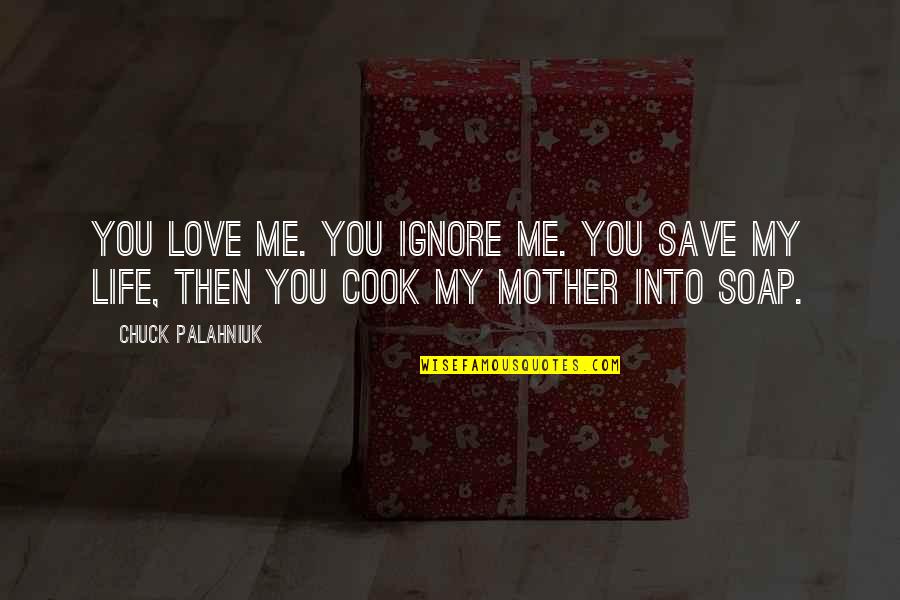 You love me. You ignore me. You save my life, then you cook my mother into soap. —
Chuck Palahniuk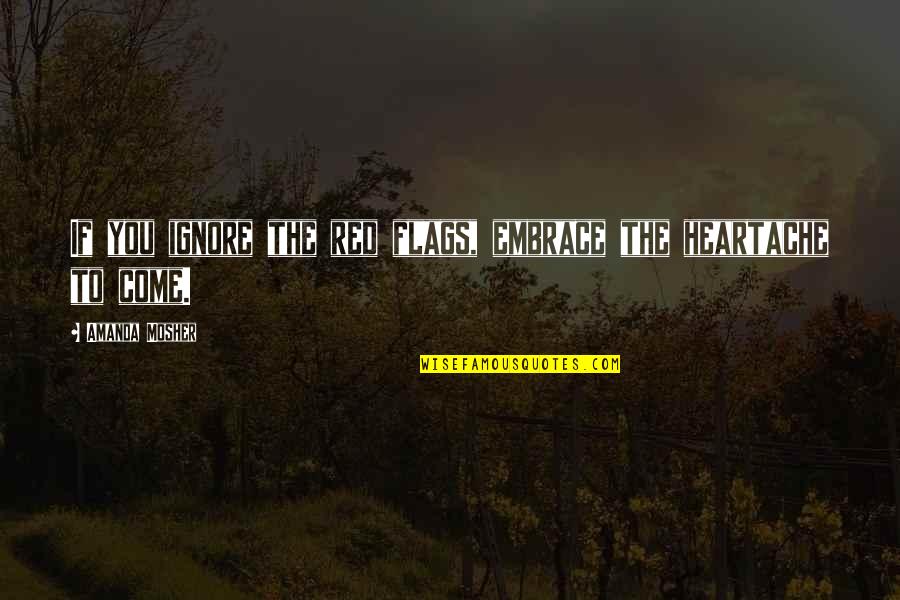 If you ignore the red flags, embrace the heartache to come. —
Amanda Mosher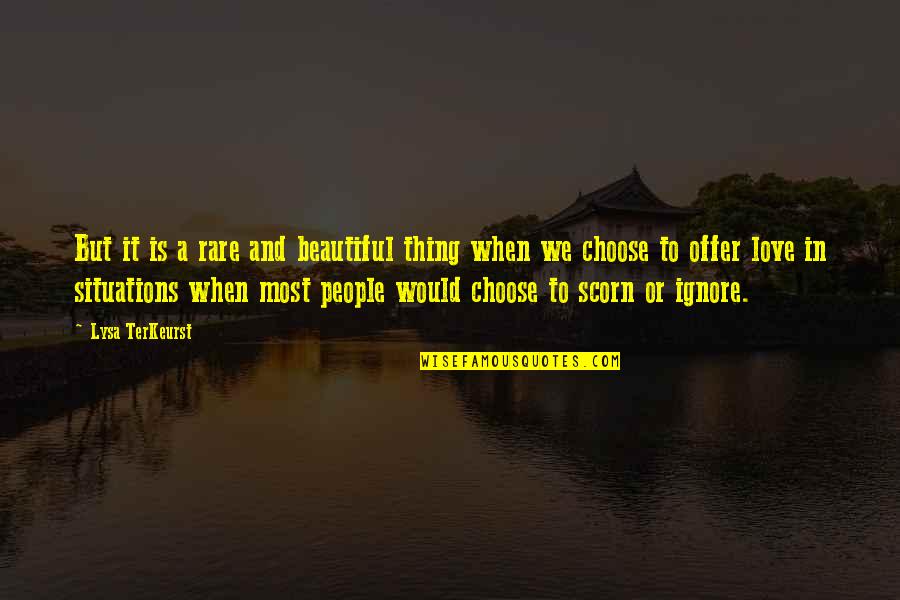 But it is a rare and beautiful thing when we choose to offer love in situations when most people would choose to scorn or ignore. —
Lysa TerKeurst
In a relationship there is the information that we need and do not ask for, and the information we have but choose to ignore. —
Debra L. Kaplan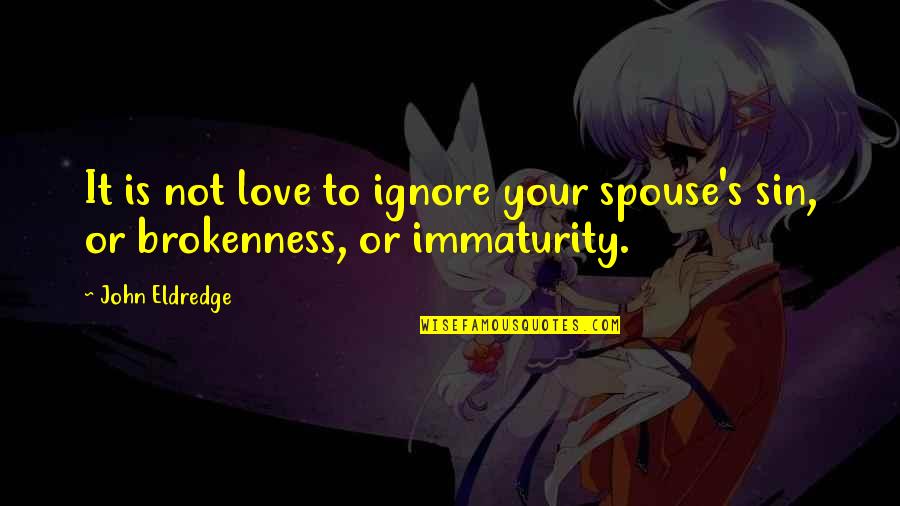 It is not love to ignore your spouse's sin, or brokenness, or immaturity. —
John Eldredge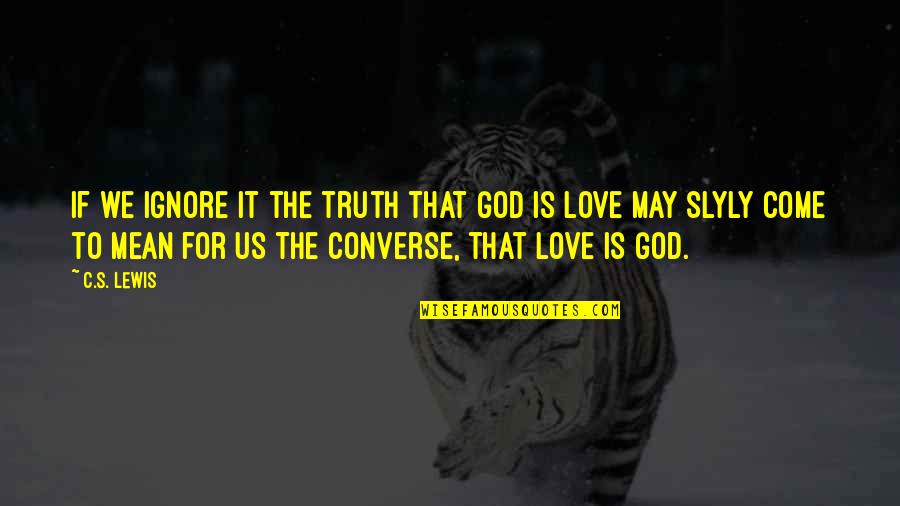 If we ignore it the truth that God is love may slyly come to mean for us the converse, that love is God. —
C.S. Lewis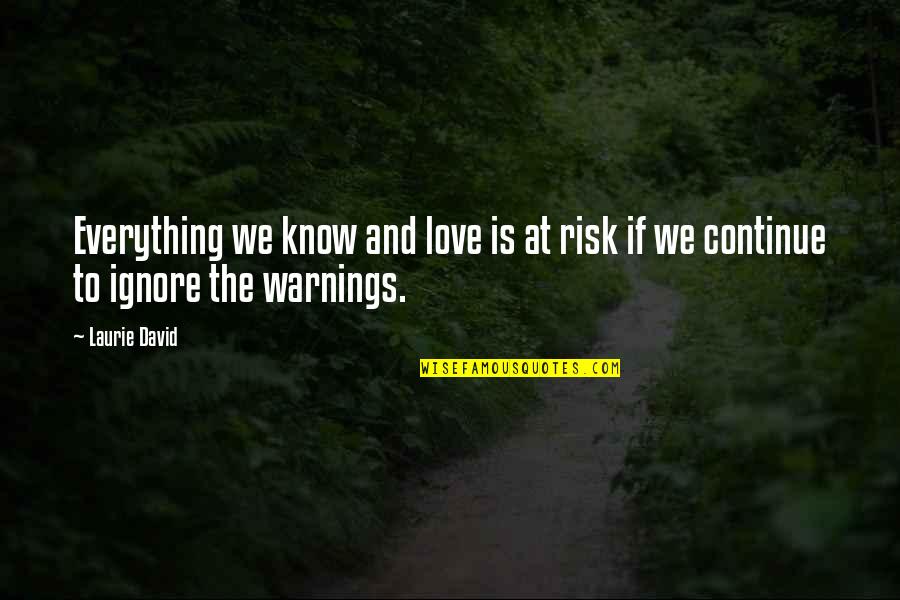 Everything we know and love is at risk if we continue to ignore the warnings. —
Laurie David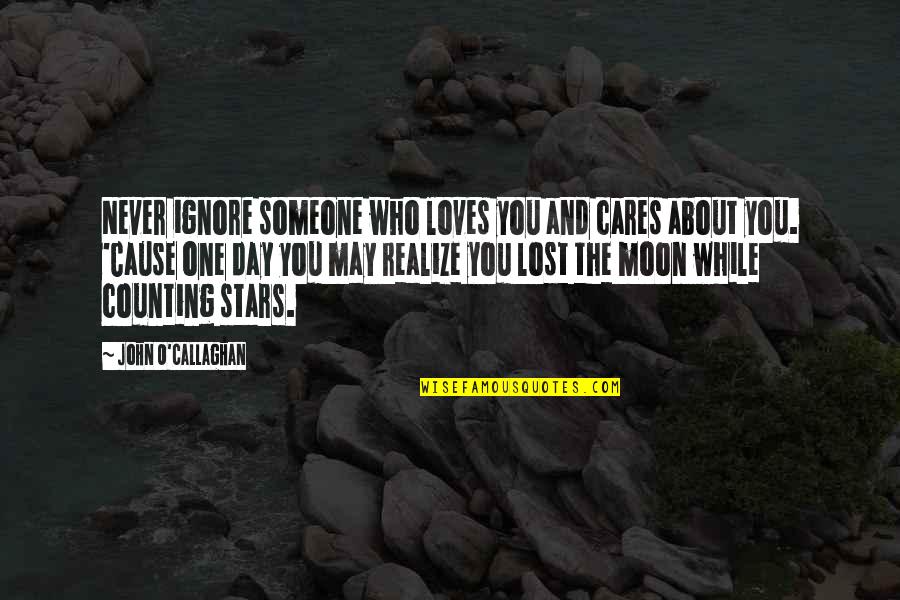 Never ignore someone who loves you and cares about you. 'Cause one day you may realize you lost the moon while counting stars. —
John O'Callaghan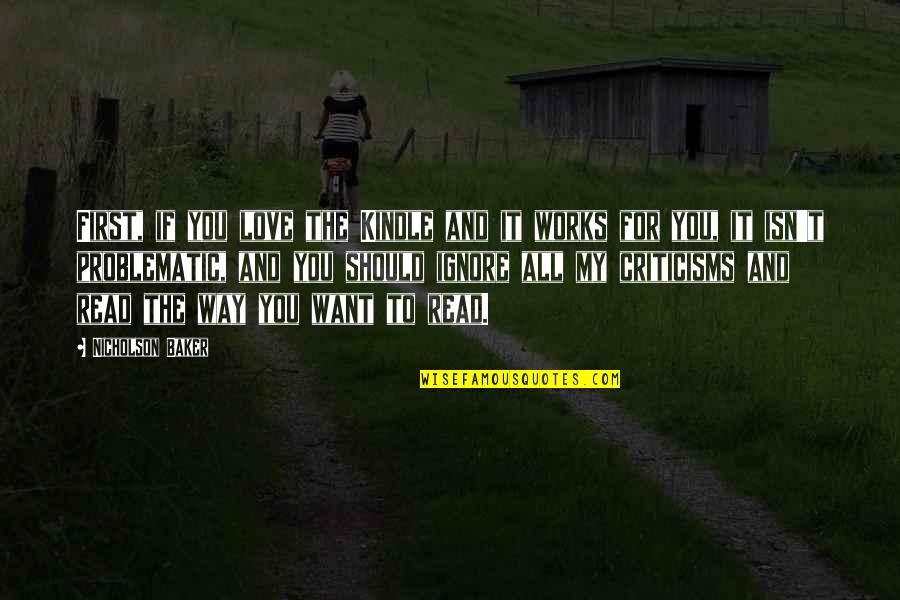 First, if you love the Kindle and it works for you, it isn't problematic, and you should ignore all my criticisms and read the way you want to read. —
Nicholson Baker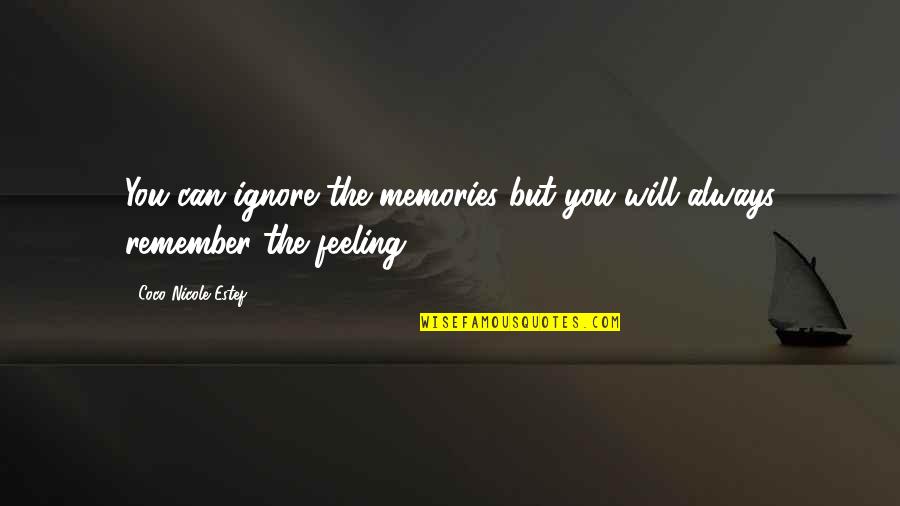 You can ignore the memories but you will always remember the feeling. —
Coco Nicole Estef