Drinking Glass Quotes
Collection of top 16 famous quotes about Drinking Glass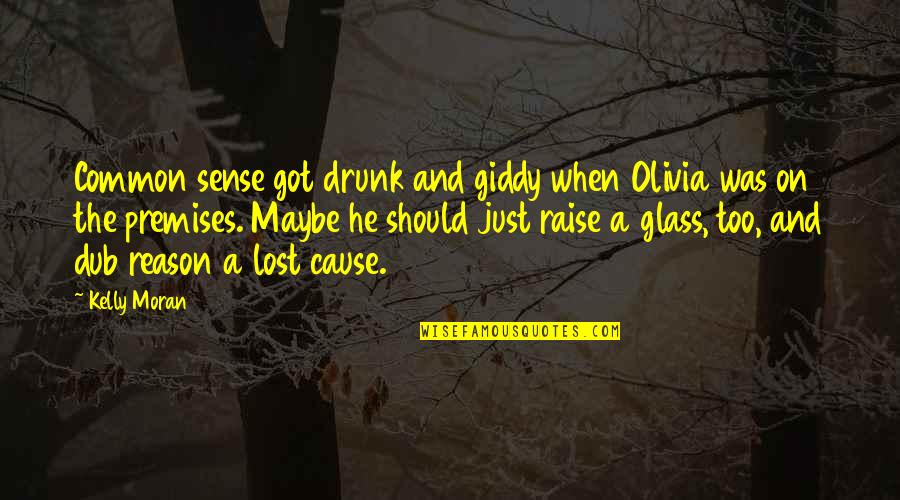 Common sense got drunk and giddy when Olivia was on the premises. Maybe he should just raise a glass, too, and dub reason a lost cause.
—
Kelly Moran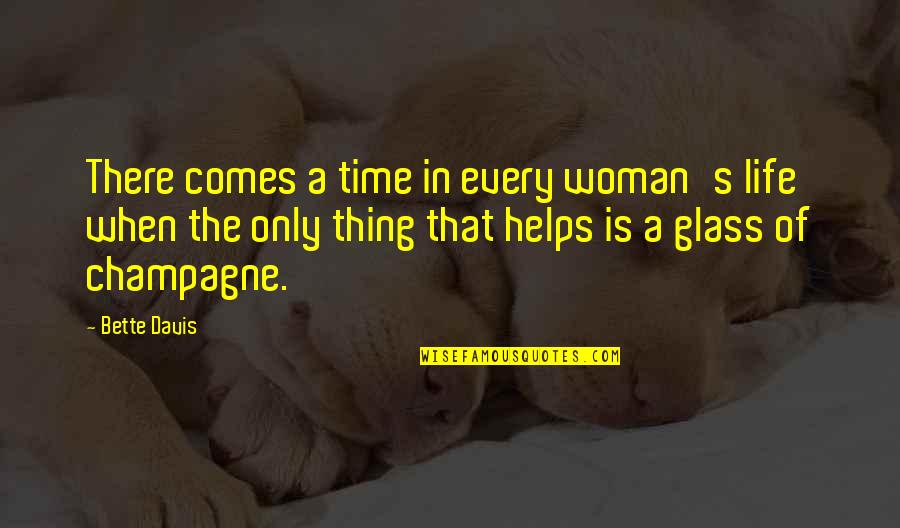 There comes a time in every woman's life when the only thing that helps is a glass of champagne.
—
Bette Davis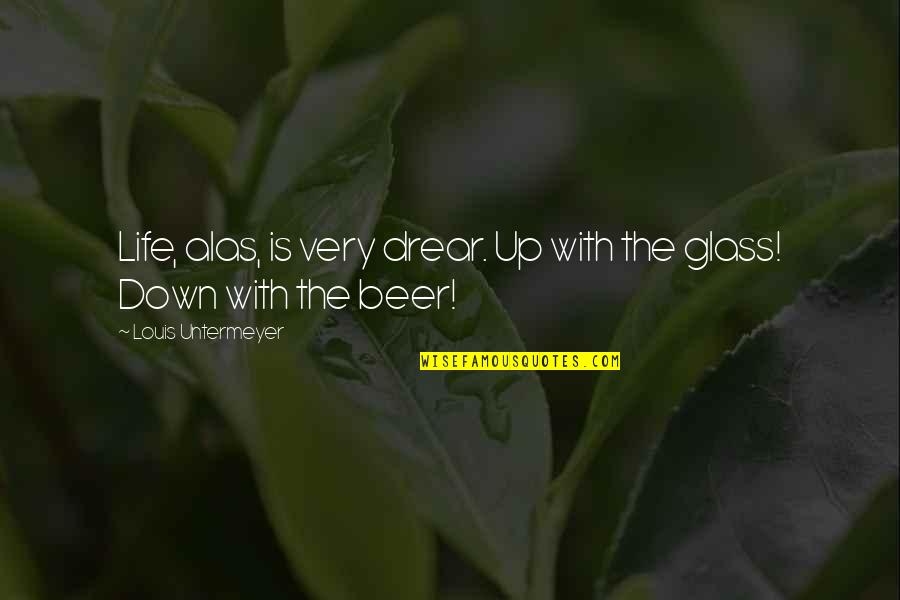 Life, alas, is very drear. Up with the glass! Down with the beer!
—
Louis Untermeyer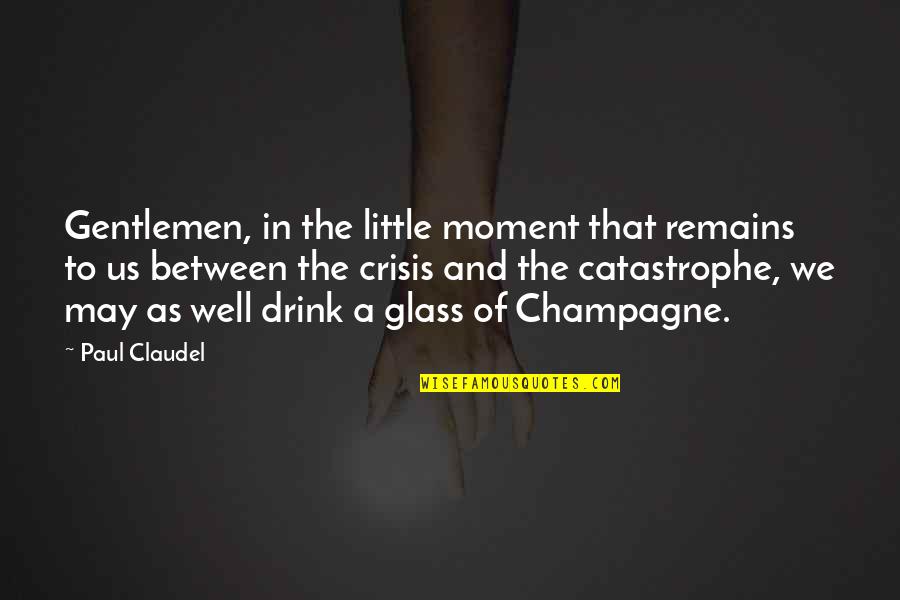 Gentlemen, in the little moment that remains to us between the crisis and the catastrophe, we may as well drink a glass of Champagne.
—
Paul Claudel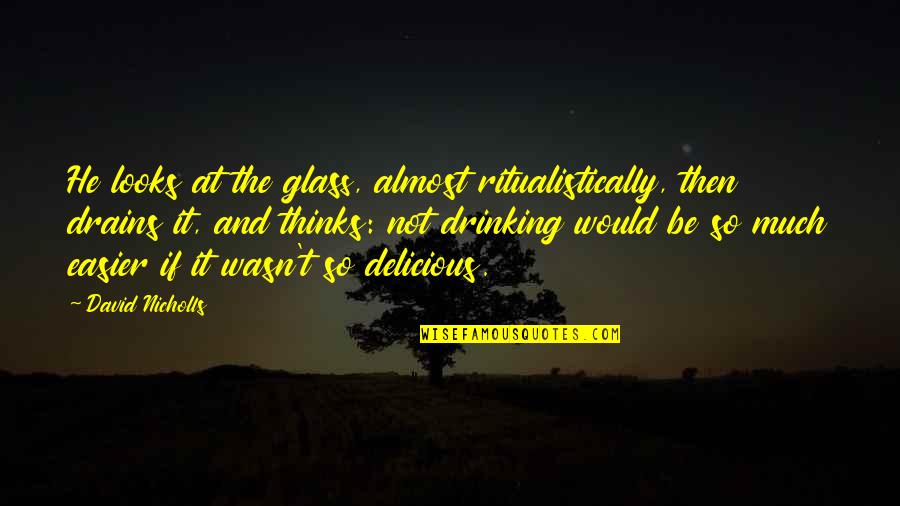 He looks at the glass, almost ritualistically, then drains it, and thinks: not drinking would be so much easier if it wasn't so delicious.
—
David Nicholls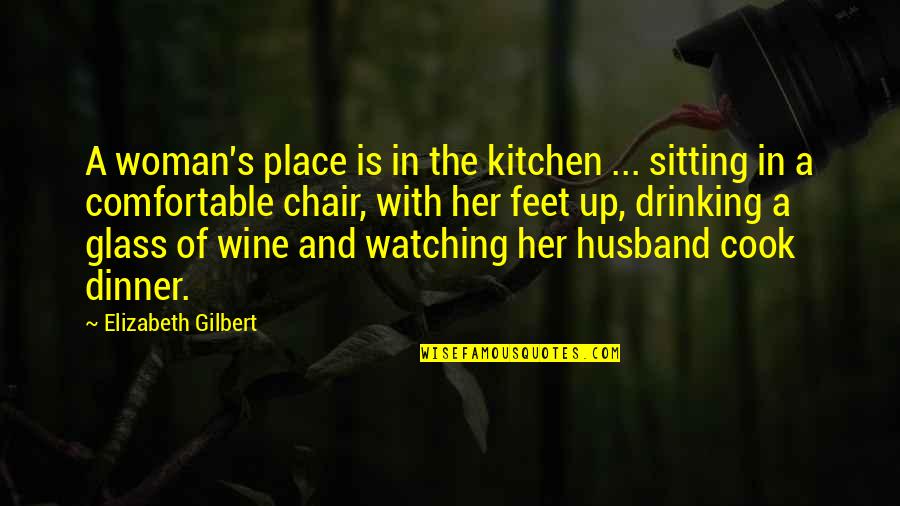 A woman's place is in the kitchen ... sitting in a comfortable chair, with her feet up, drinking a glass of wine and watching her husband cook dinner.
—
Elizabeth Gilbert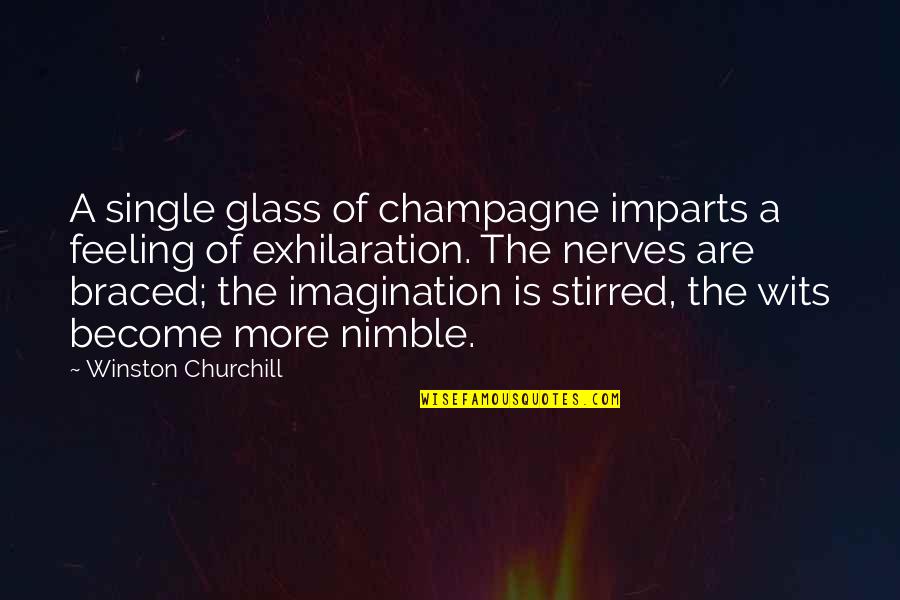 A single glass of champagne imparts a feeling of exhilaration. The nerves are braced; the imagination is stirred, the wits become more nimble. —
Winston Churchill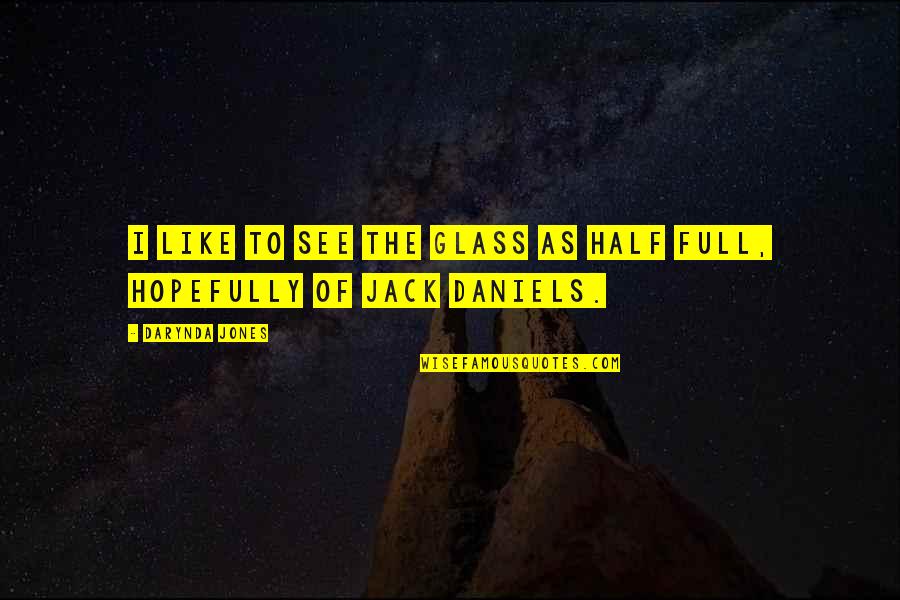 I like to see the glass as half full, hopefully of jack daniels. —
Darynda Jones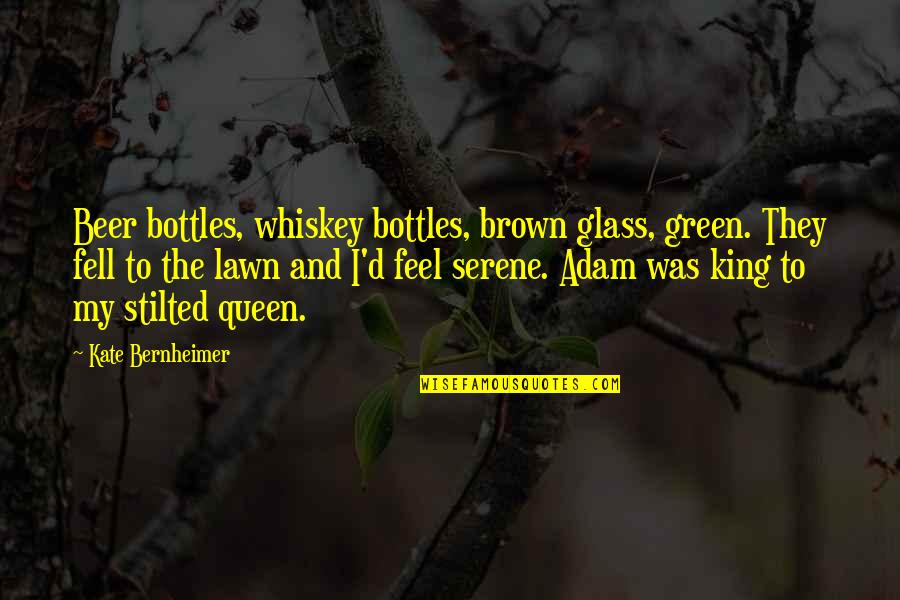 Beer bottles, whiskey bottles, brown glass, green. They fell to the lawn and I'd feel serene. Adam was king to my stilted queen. —
Kate Bernheimer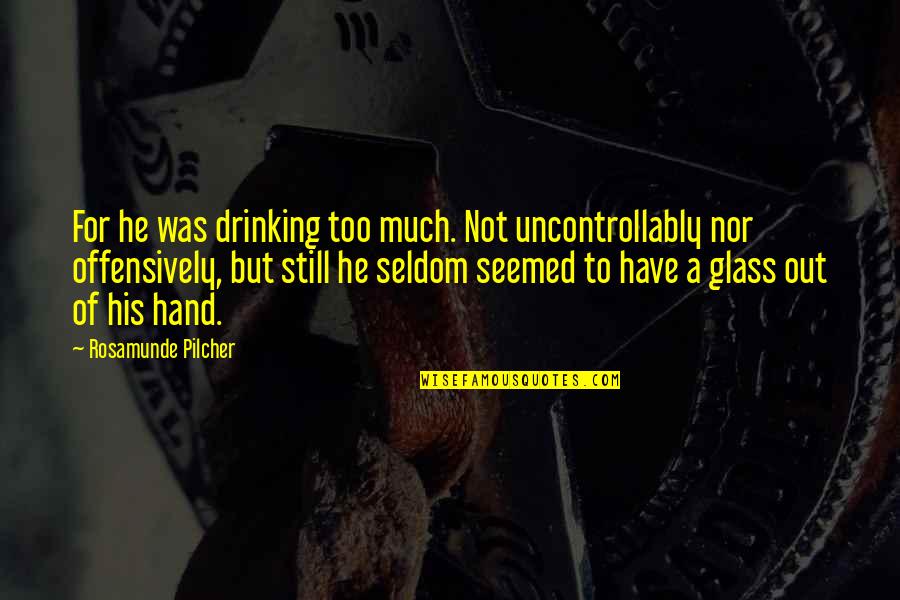 For he was drinking too much. Not uncontrollably nor offensively, but still he seldom seemed to have a glass out of his hand. —
Rosamunde Pilcher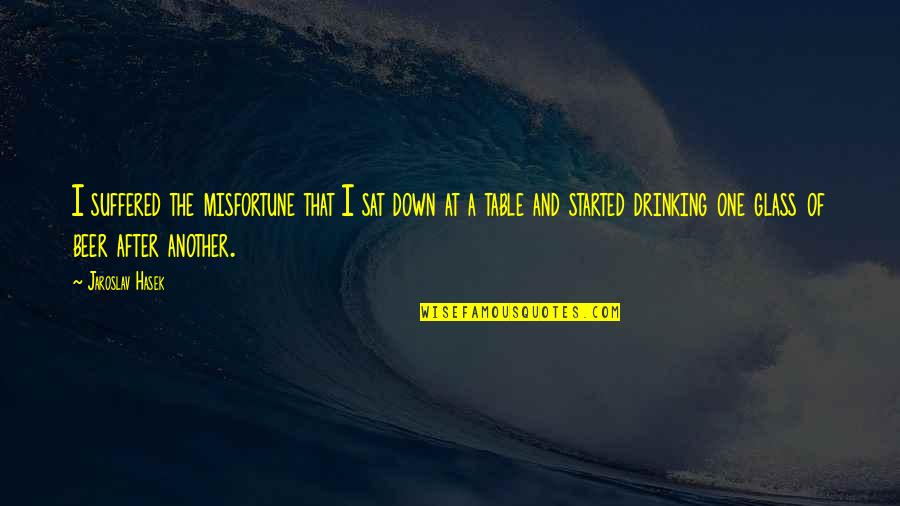 I suffered the misfortune that I sat down at a table and started drinking one glass of beer after another. —
Jaroslav Hasek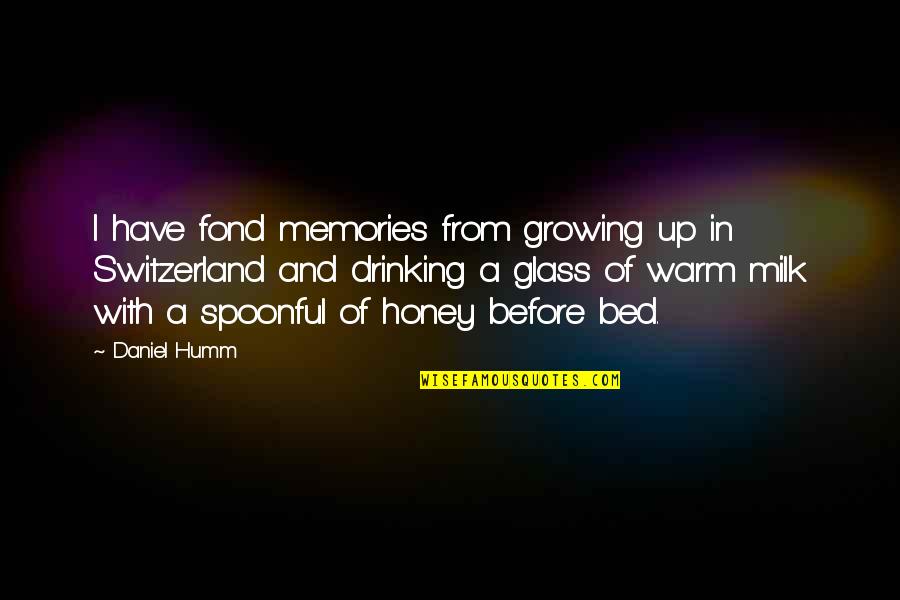 I have fond memories from growing up in Switzerland and drinking a glass of warm milk with a spoonful of honey before bed. —
Daniel Humm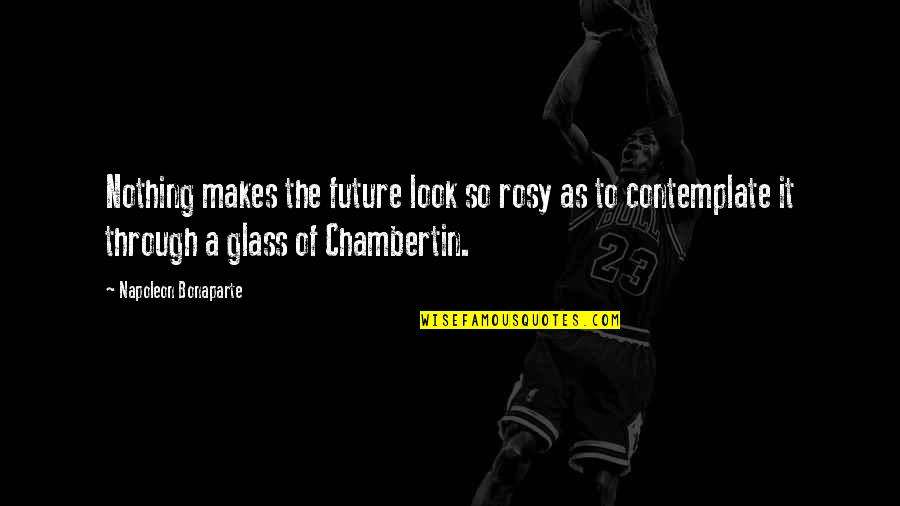 Nothing makes the future look so rosy as to contemplate it through a glass of Chambertin. —
Napoleon Bonaparte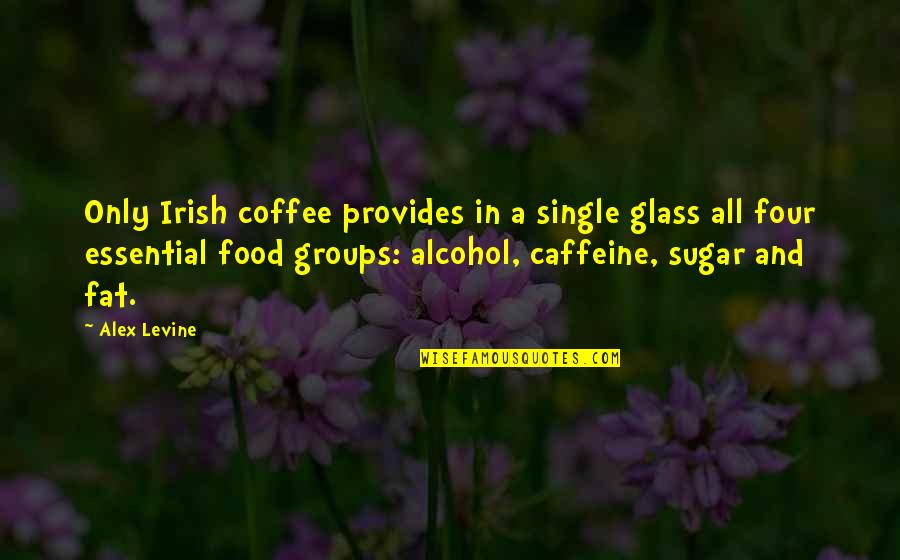 Only Irish coffee provides in a single glass all four essential food groups: alcohol, caffeine, sugar and fat. —
Alex Levine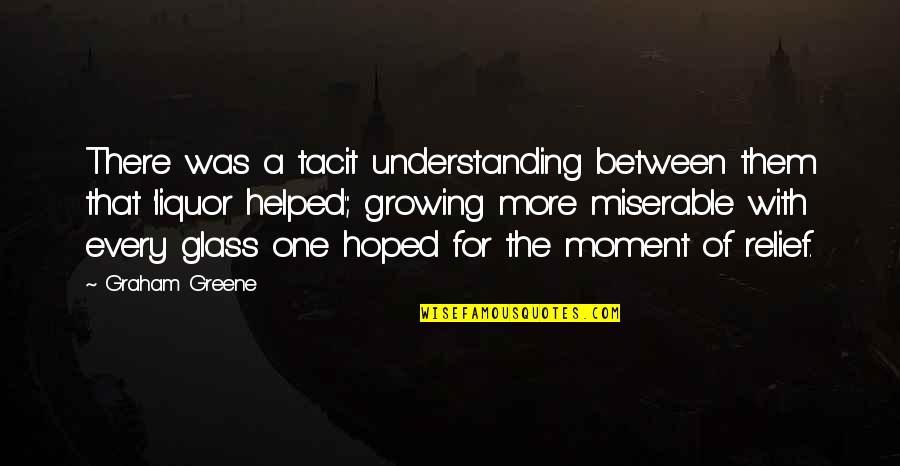 There was a tacit understanding between them that 'liquor helped'; growing more miserable with every glass one hoped for the moment of relief. —
Graham Greene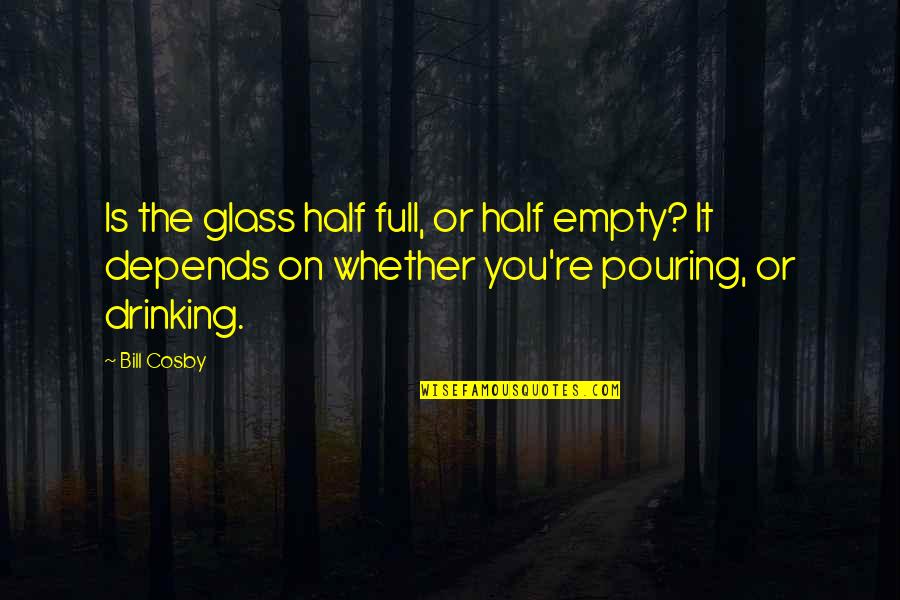 Is the glass half full, or half empty? It depends on whether you're pouring, or drinking. —
Bill Cosby