My Balancing Act Quotes
Collection of top 22 famous quotes about My Balancing Act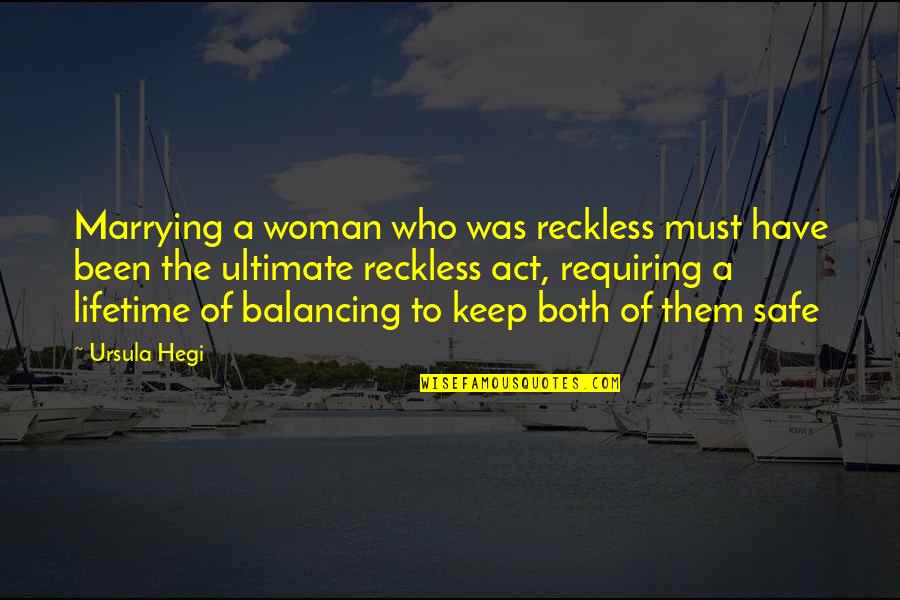 Marrying a woman who was reckless must have been the ultimate reckless act, requiring a lifetime of balancing to keep both of them safe
—
Ursula Hegi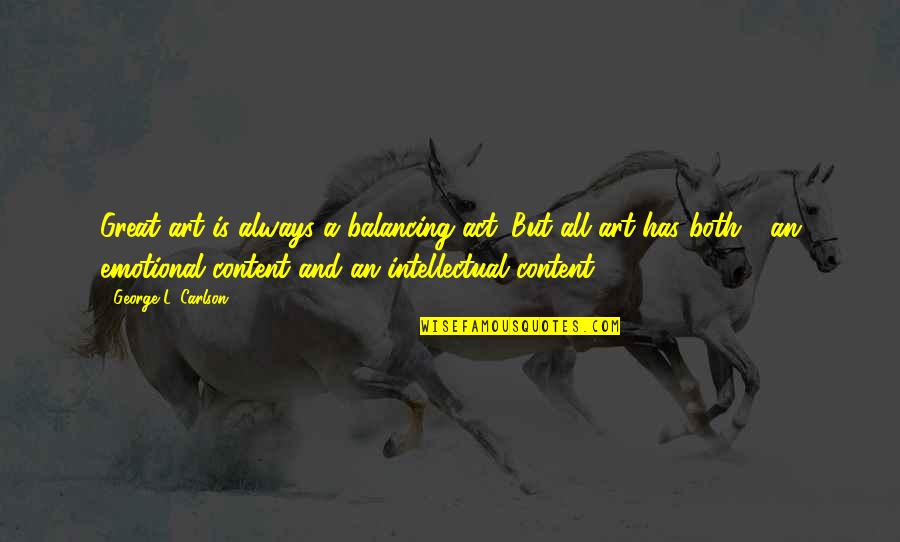 Great art is always a balancing act. But all art has both - an emotional content and an intellectual content.
—
George L. Carlson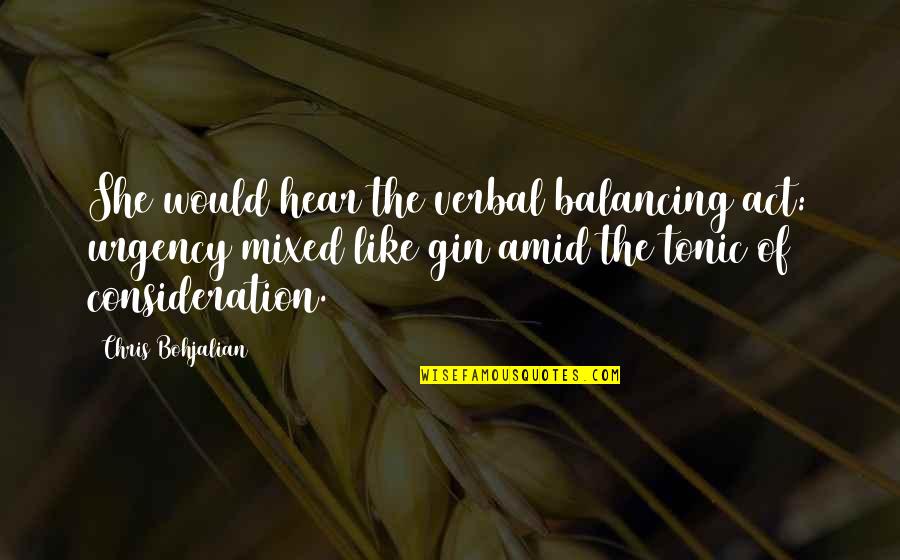 She would hear the verbal balancing act: urgency mixed like gin amid the tonic of consideration.
—
Chris Bohjalian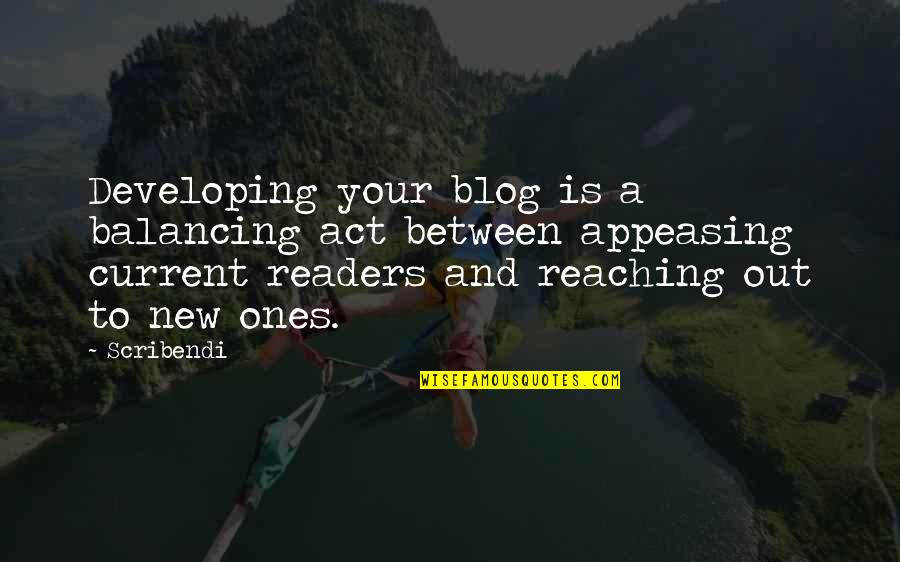 Developing your blog is a balancing act between appeasing current readers and reaching out to new ones.
—
Scribendi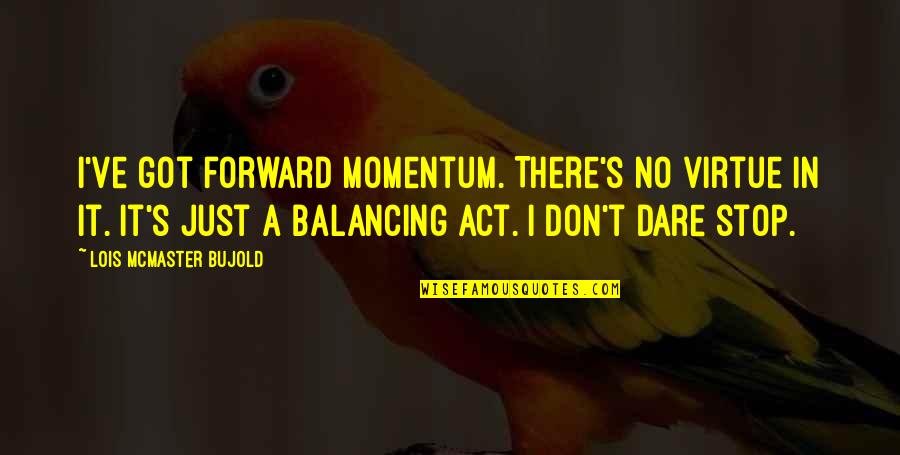 I've got forward momentum. There's no virtue in it. It's just a balancing act. I don't dare stop.
—
Lois McMaster Bujold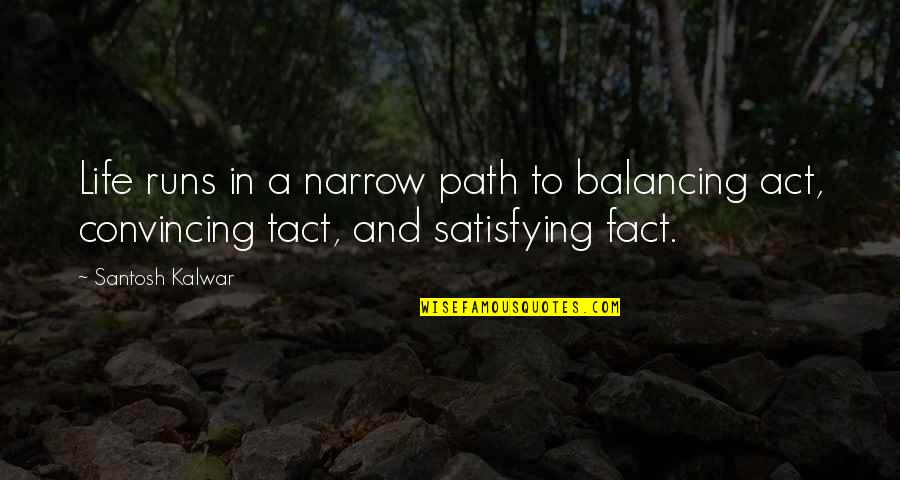 Life runs in a narrow path to balancing act, convincing tact, and satisfying fact.
—
Santosh Kalwar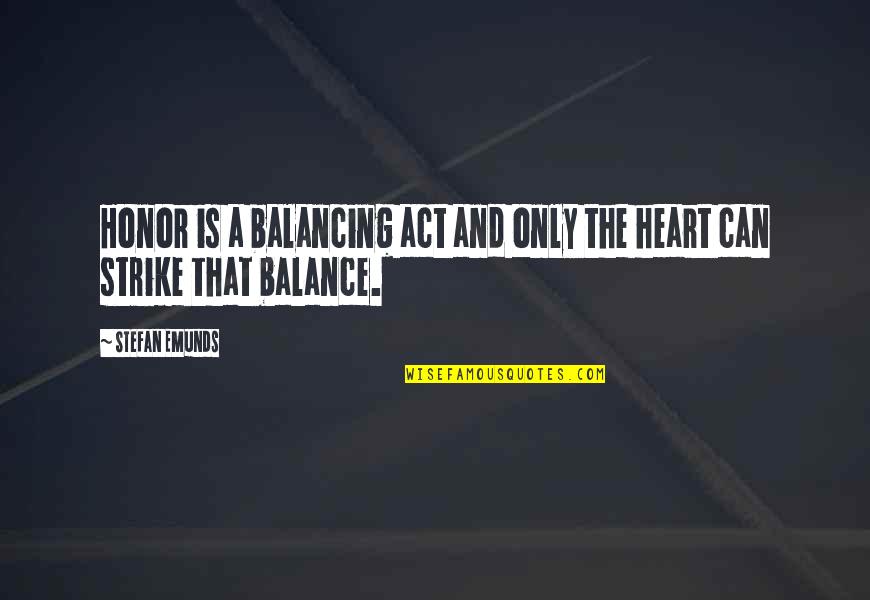 Honor is a balancing act and only the heart can strike that balance. —
Stefan Emunds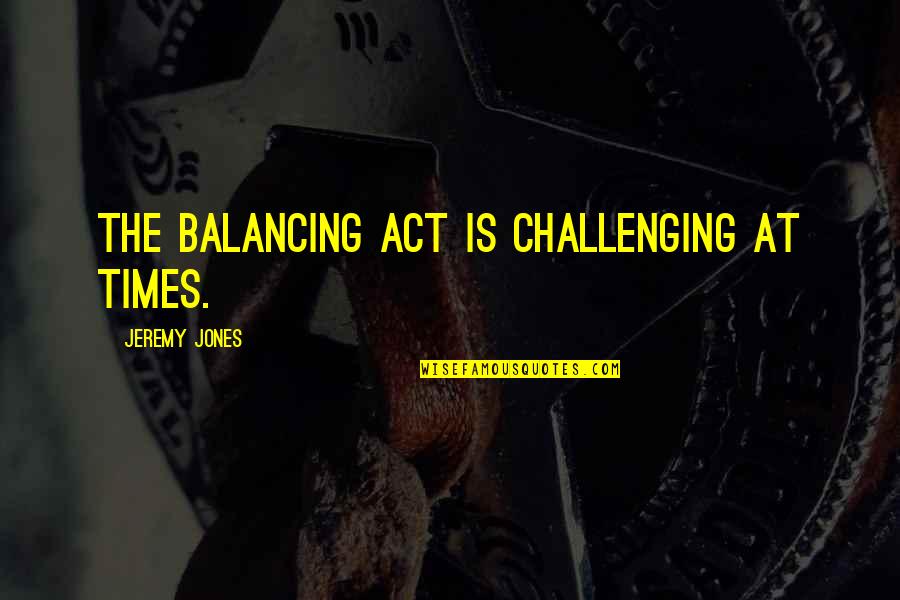 The balancing act is challenging at times. —
Jeremy Jones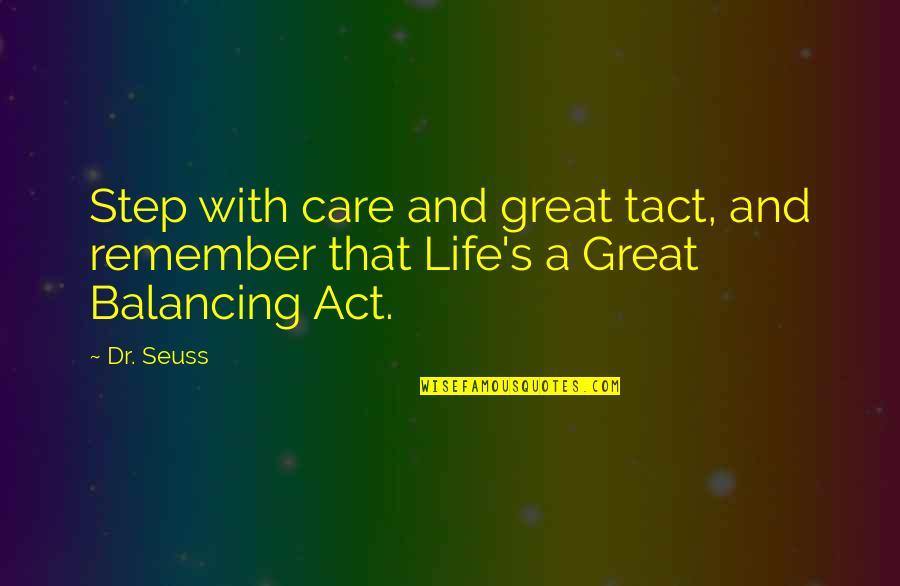 Step with care and great tact, and remember that Life's a Great Balancing Act. —
Dr. Seuss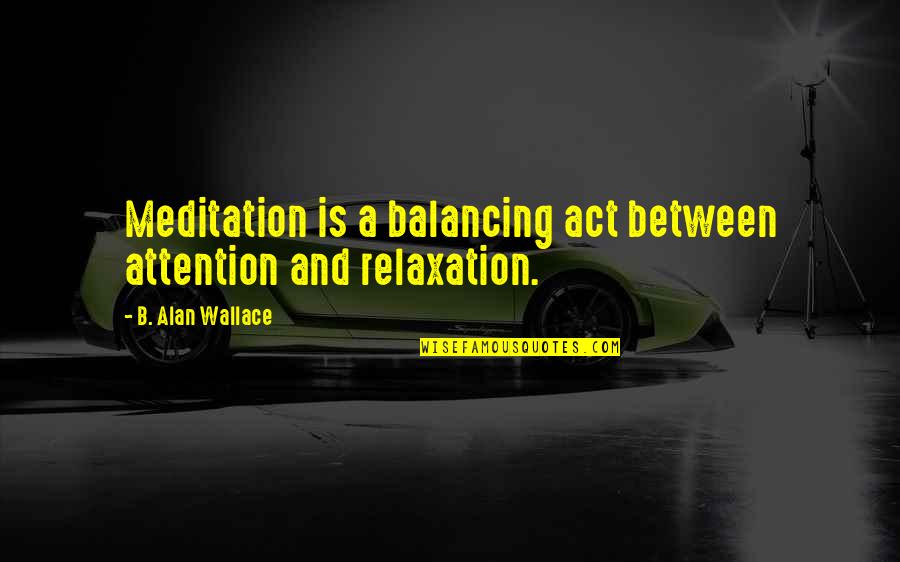 Meditation is a balancing act between attention and relaxation. —
B. Alan Wallace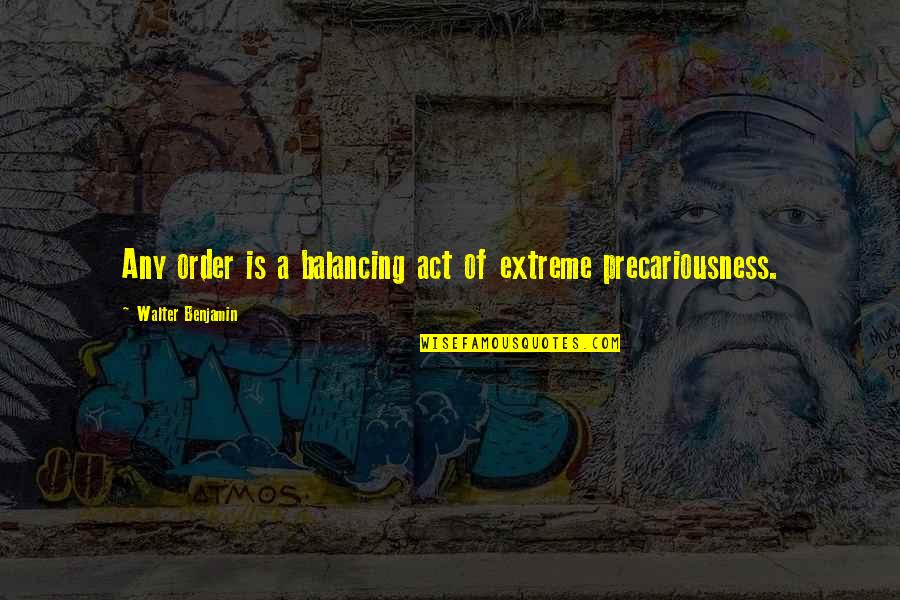 Any order is a balancing act of extreme precariousness. —
Walter Benjamin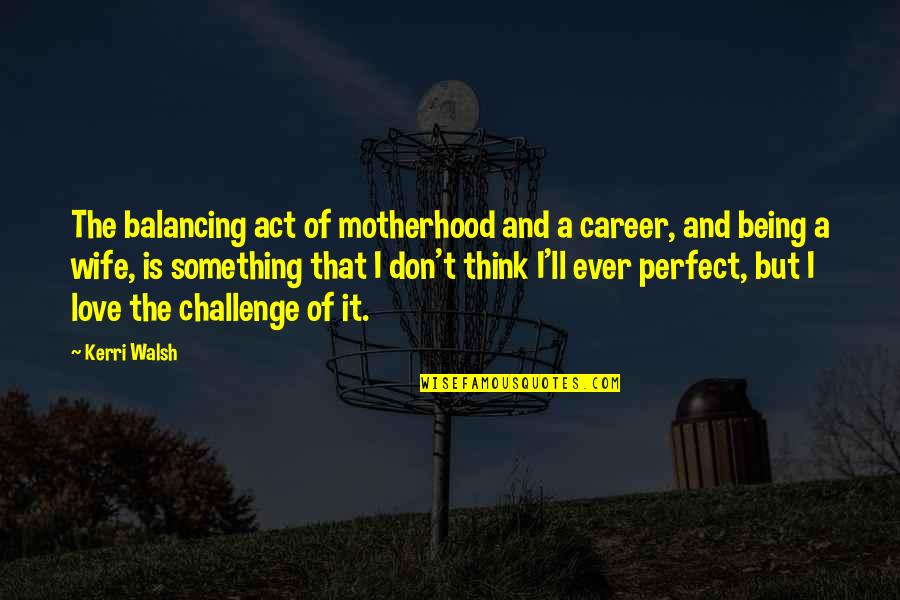 The balancing act of motherhood and a career, and being a wife, is something that I don't think I'll ever perfect, but I love the challenge of it. —
Kerri Walsh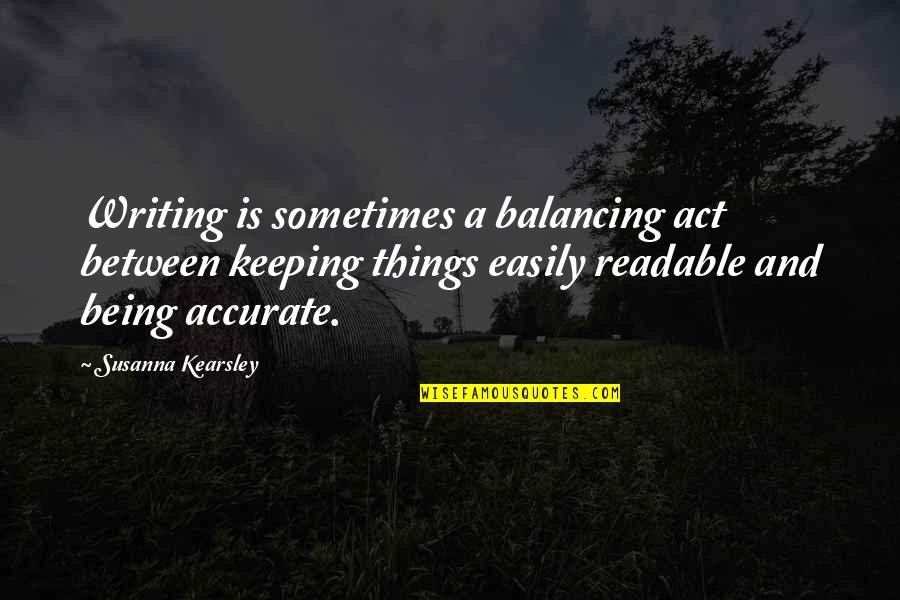 Writing is sometimes a balancing act between keeping things easily readable and being accurate. —
Susanna Kearsley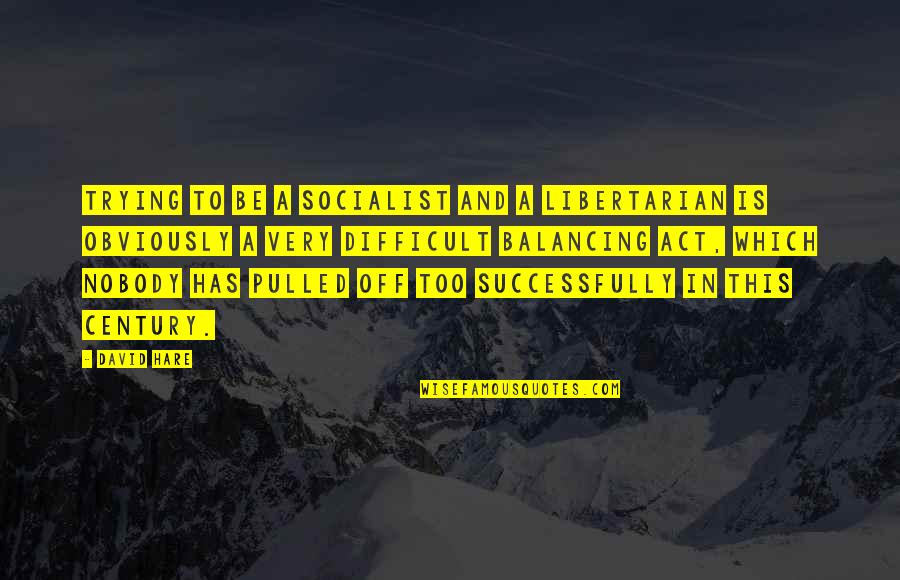 Trying to be a socialist and a libertarian is obviously a very difficult balancing act, which nobody has pulled off too successfully in this century. —
David Hare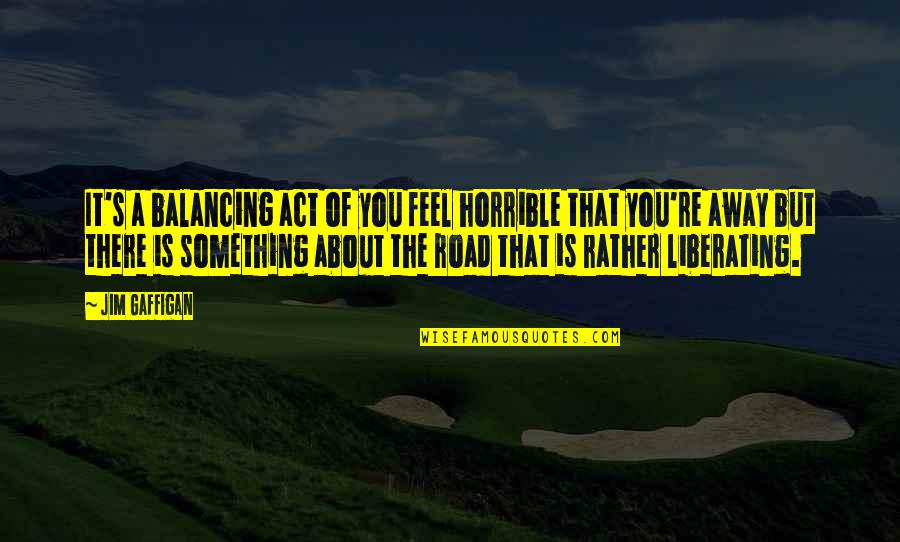 It's a balancing act of you feel horrible that you're away but there is something about the road that is rather liberating. —
Jim Gaffigan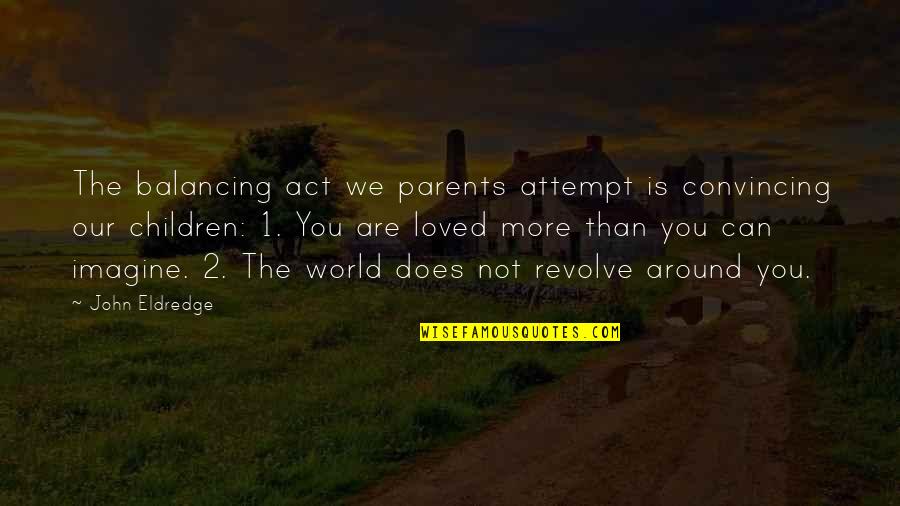 The balancing act we parents attempt is convincing our children: 1. You are loved more than you can imagine. 2. The world does not revolve around you. —
John Eldredge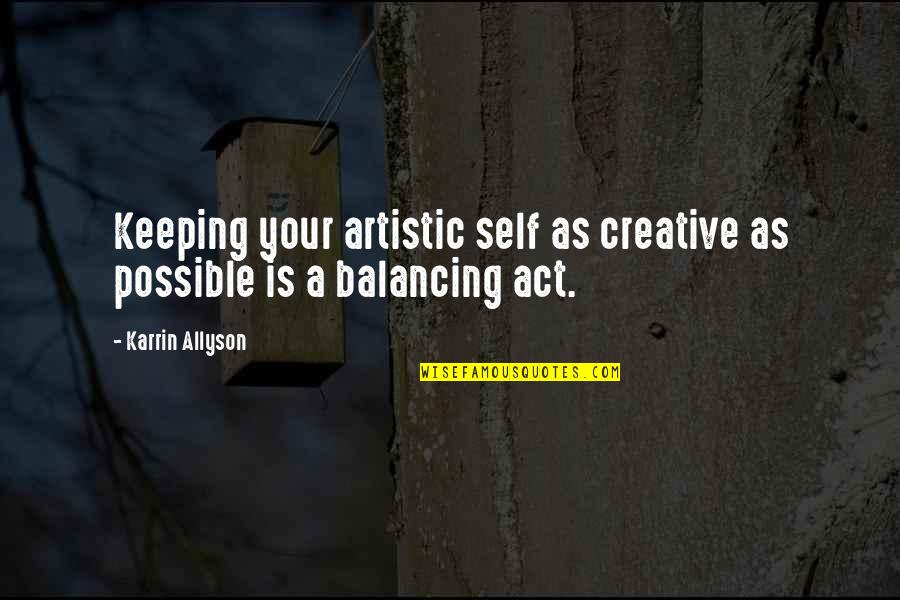 Keeping your artistic self as creative as possible is a balancing act. —
Karrin Allyson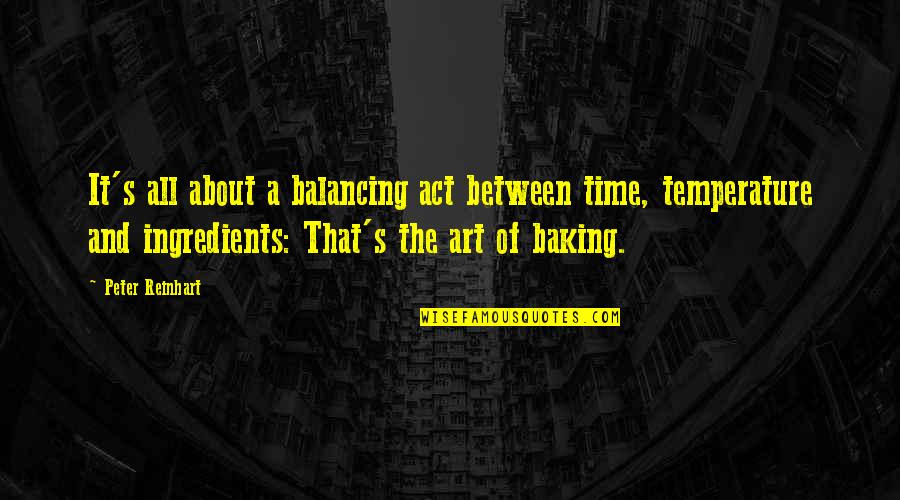 It's all about a balancing act between time, temperature and ingredients: That's the art of baking. —
Peter Reinhart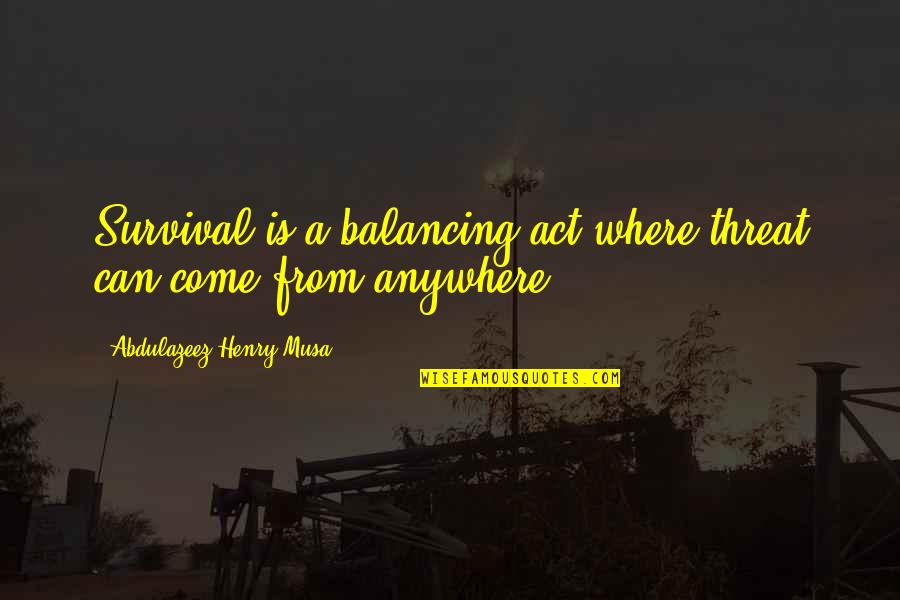 Survival is a balancing act where threat can come from anywhere". —
Abdulazeez Henry Musa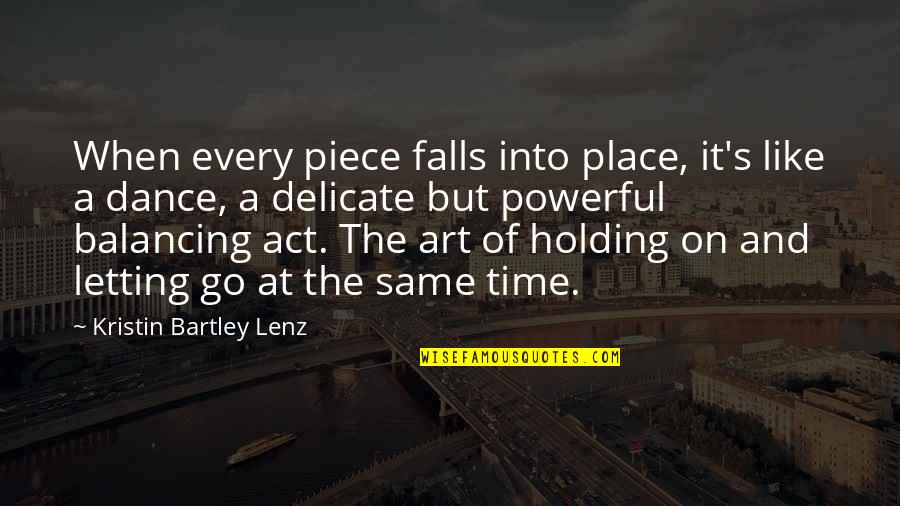 When every piece falls into place, it's like a dance, a delicate but powerful balancing act. The art of holding on and letting go at the same time. —
Kristin Bartley Lenz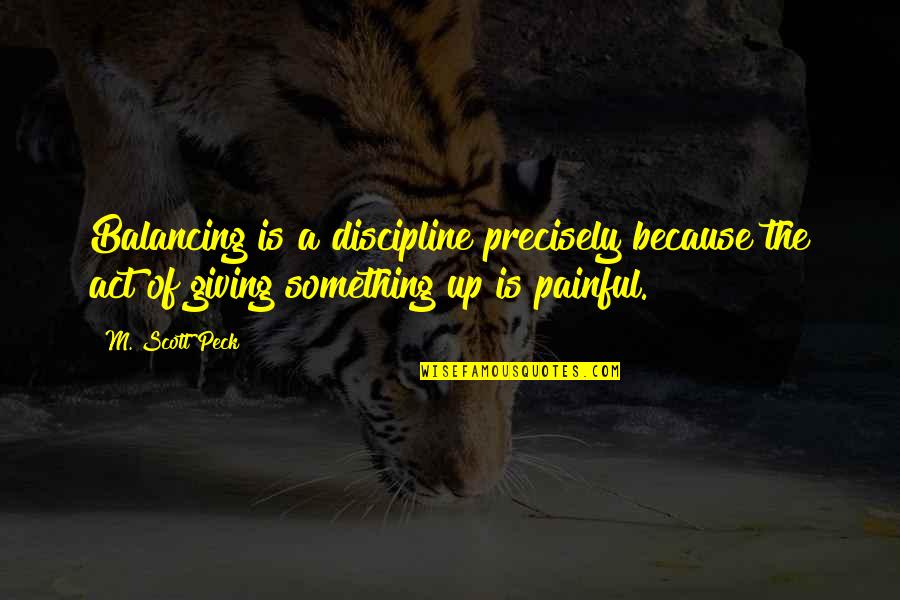 Balancing is a discipline precisely because the act of giving something up is painful. —
M. Scott Peck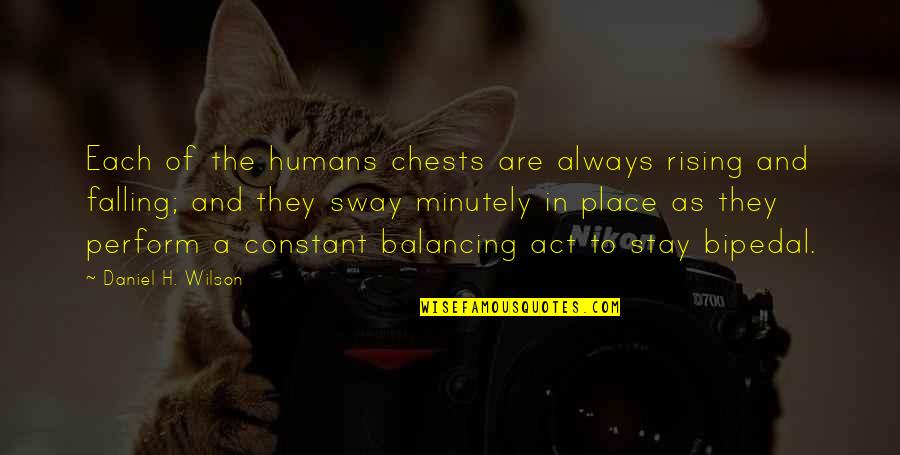 Each of the humans chests are always rising and falling; and they sway minutely in place as they perform a constant balancing act to stay bipedal. —
Daniel H. Wilson