Edward Sapir Quotes
Top 15 wise famous quotes and sayings by Edward Sapir
Edward Sapir Famous Quotes & Sayings
Discover top inspirational quotes from Edward Sapir on Wise Famous Quotes.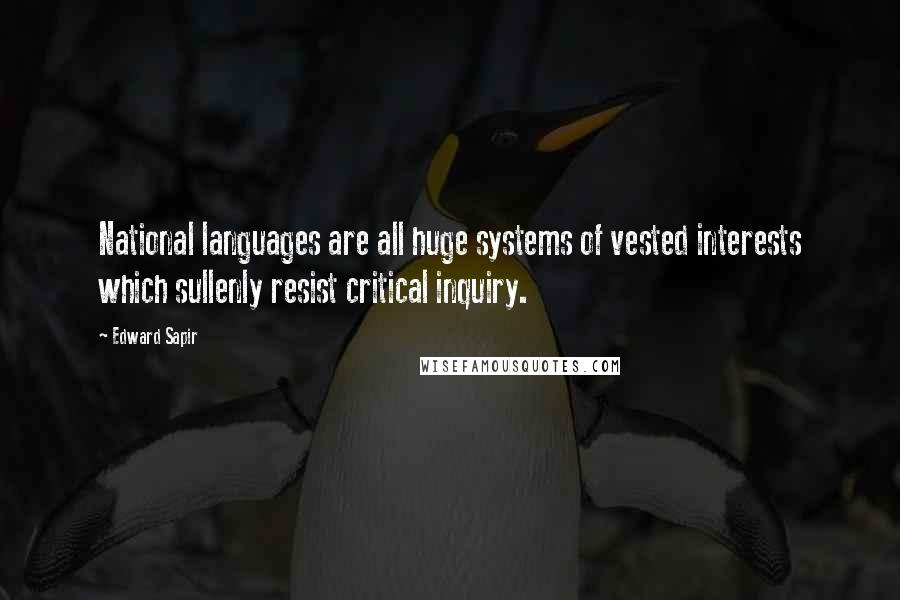 National languages are all huge systems of vested interests which sullenly resist critical inquiry.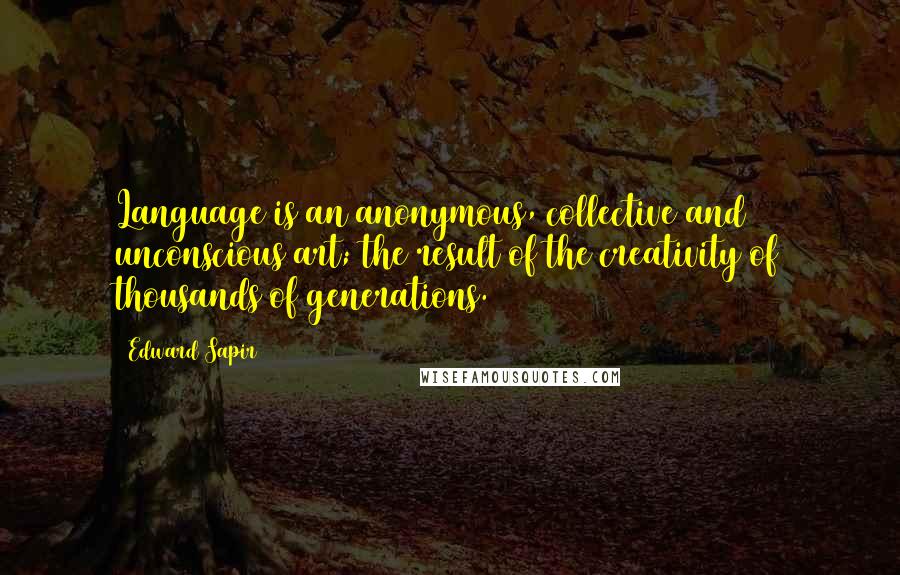 Language is an anonymous, collective and unconscious art; the result of the creativity of thousands of generations.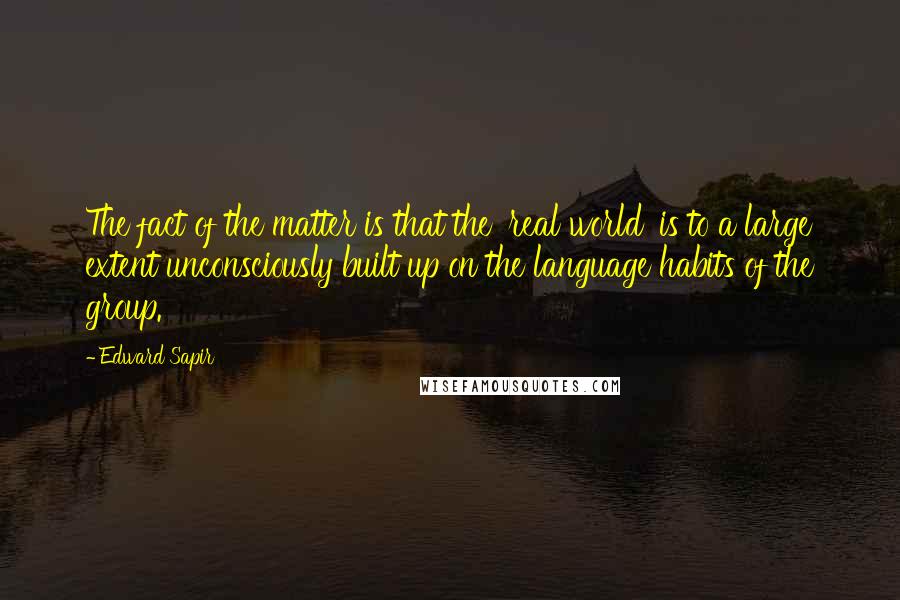 The fact of the matter is that the 'real world' is to a large extent unconsciously built up on the language habits of the group.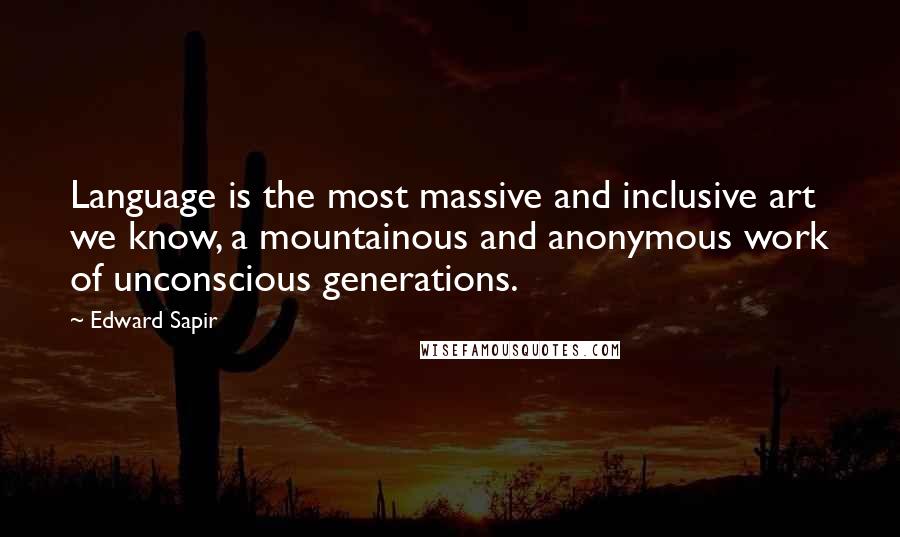 Language is the most massive and inclusive art we know, a mountainous and anonymous work of unconscious generations.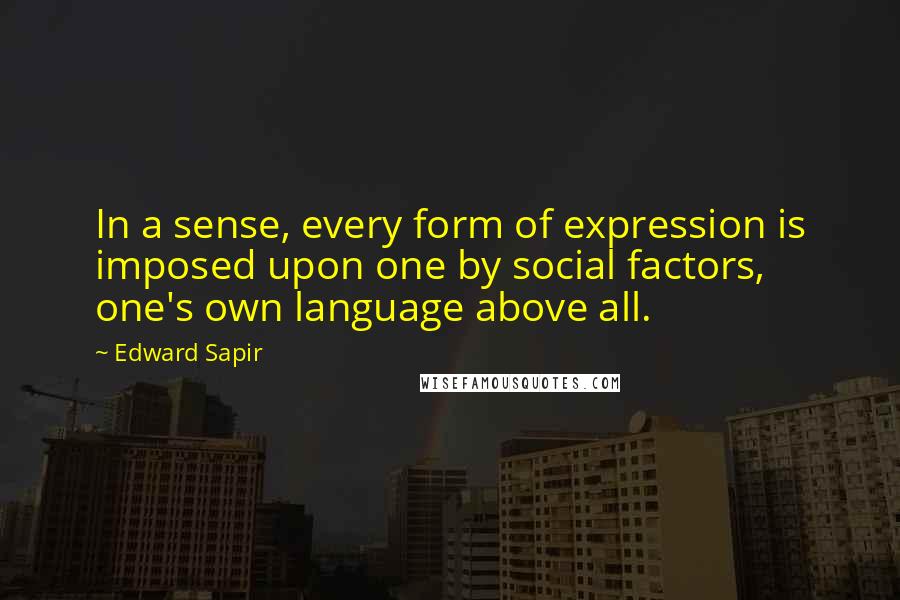 In a sense, every form of expression is imposed upon one by social factors, one's own language above all.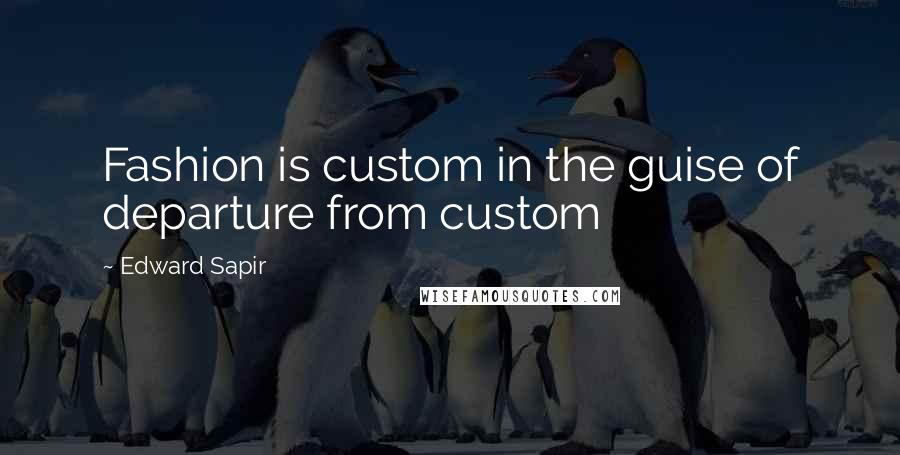 Fashion is custom in the guise of departure from custom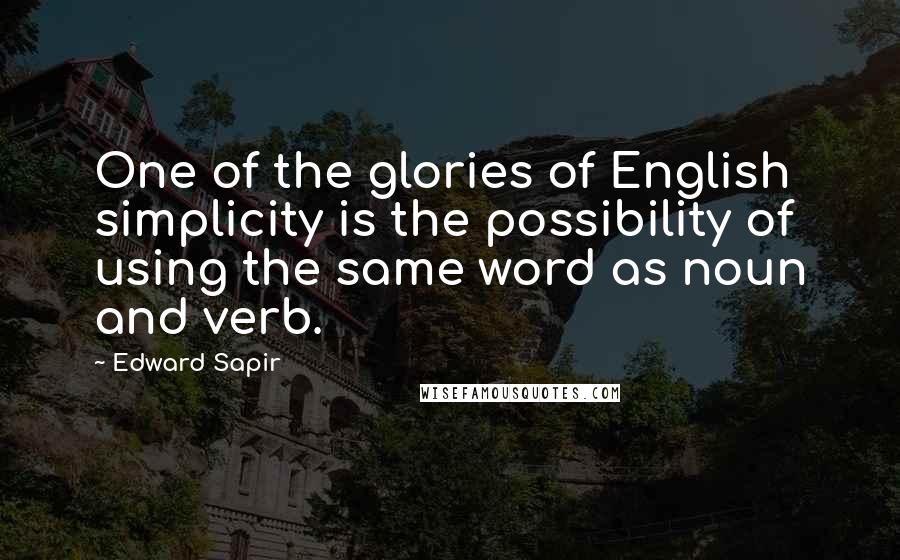 One of the glories of English simplicity is the possibility of using the same word as noun and verb.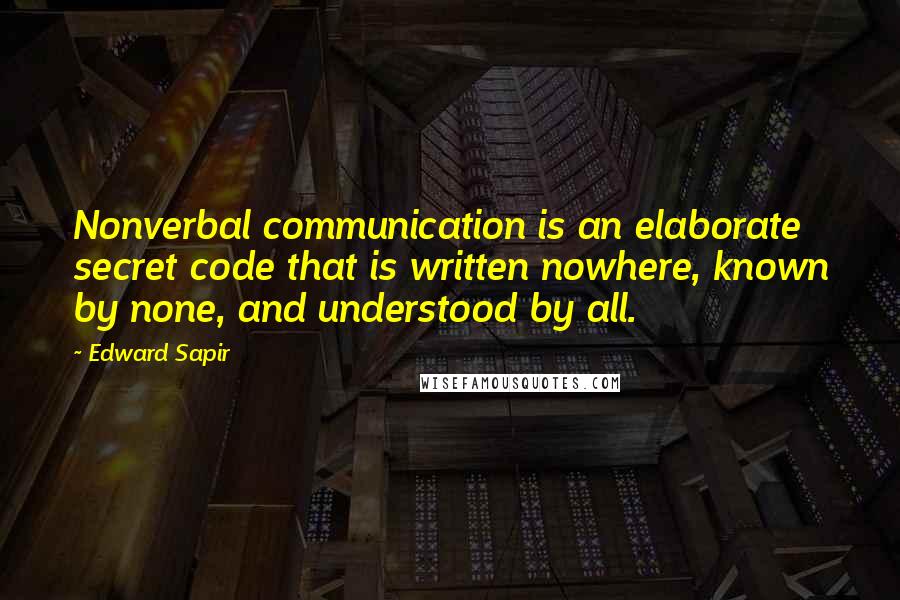 Nonverbal communication is an elaborate secret code that is written nowhere, known by none, and understood by all.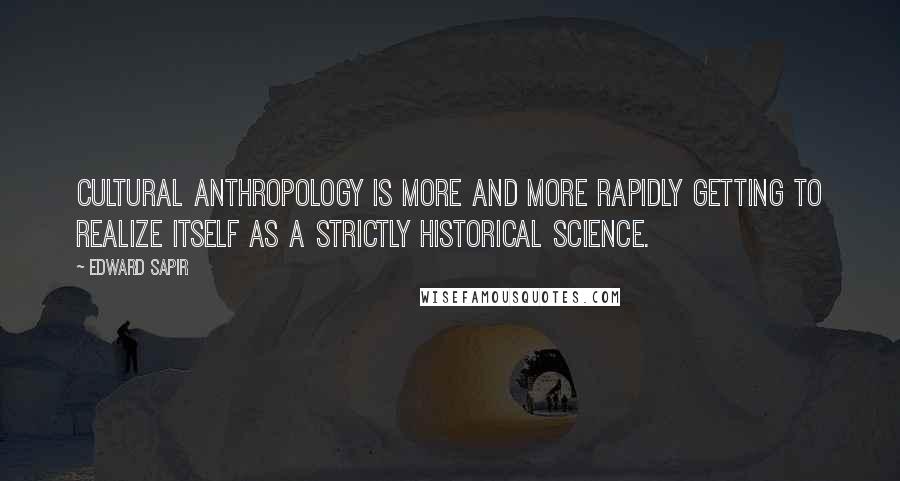 Cultural anthropology is more and more rapidly getting to realize itself as a strictly historical science.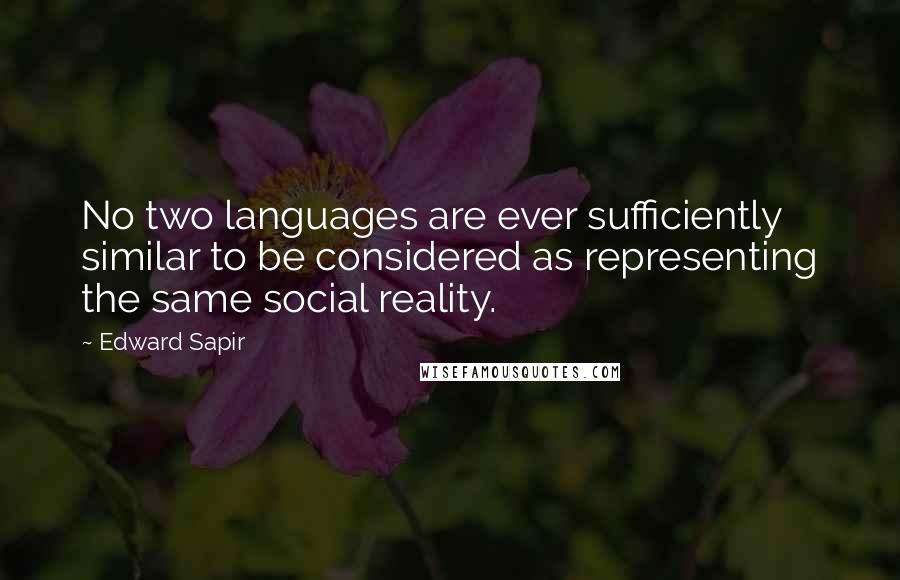 No two languages are ever sufficiently similar to be considered as representing the same social reality.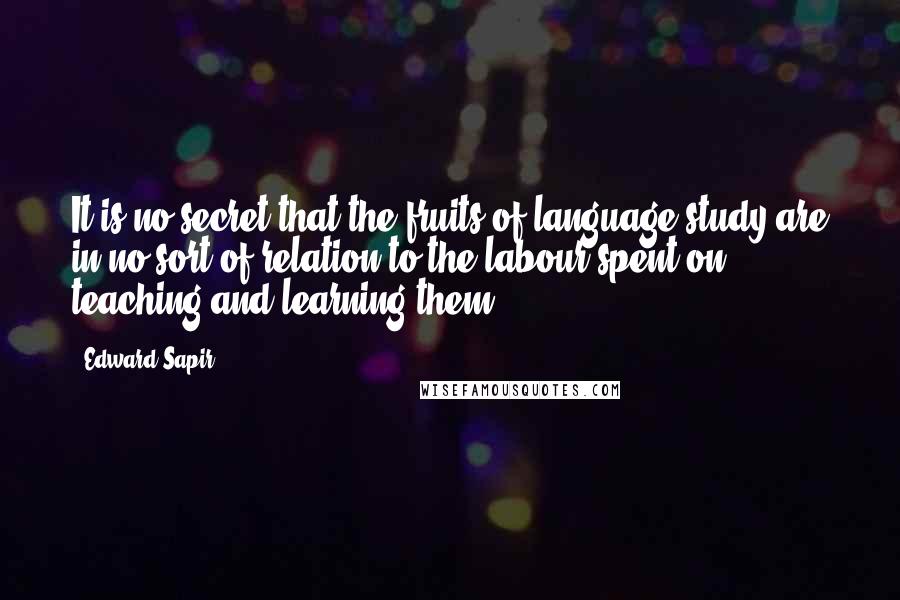 It is no secret that the fruits of language study are in no sort of relation to the labour spent on teaching and learning them.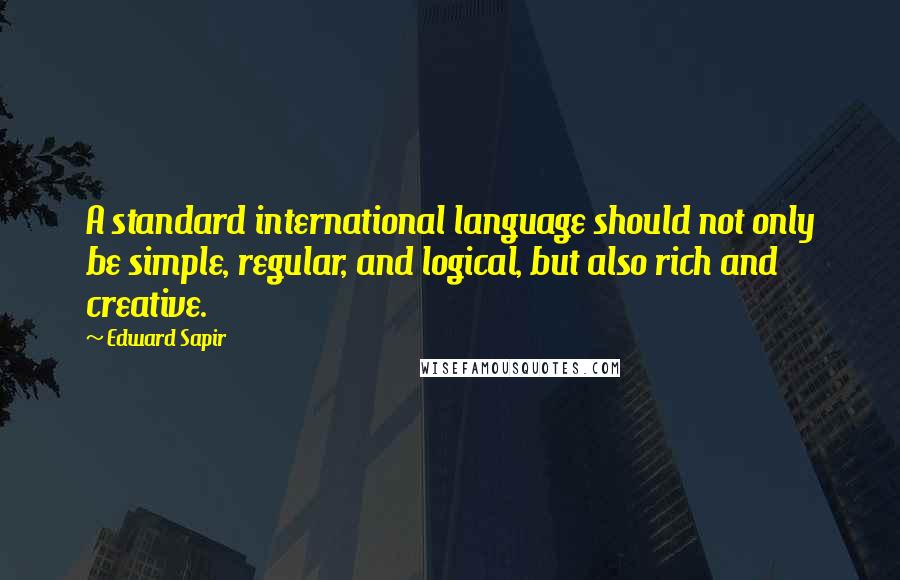 A standard international language should not only be simple, regular, and logical, but also rich and creative.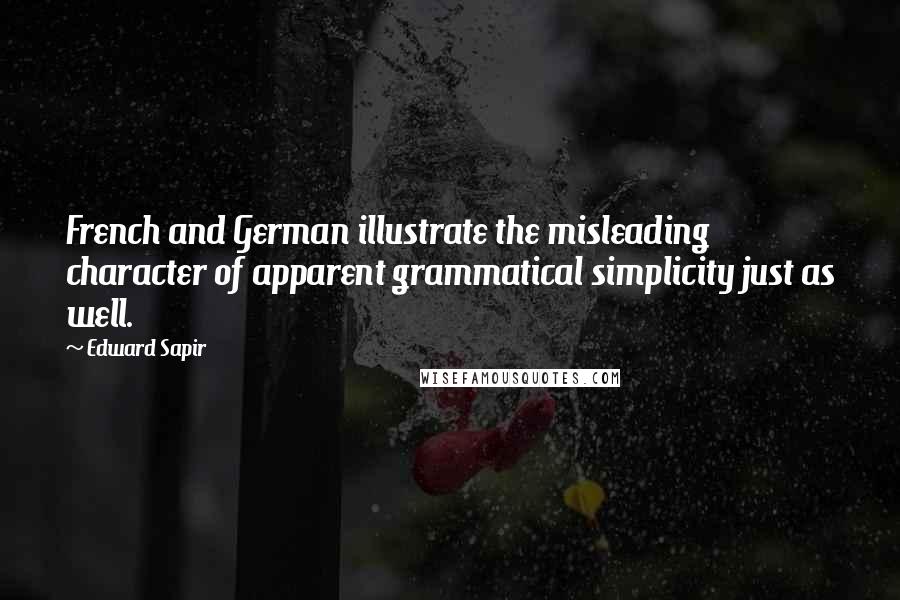 French and German illustrate the misleading character of apparent grammatical simplicity just as well.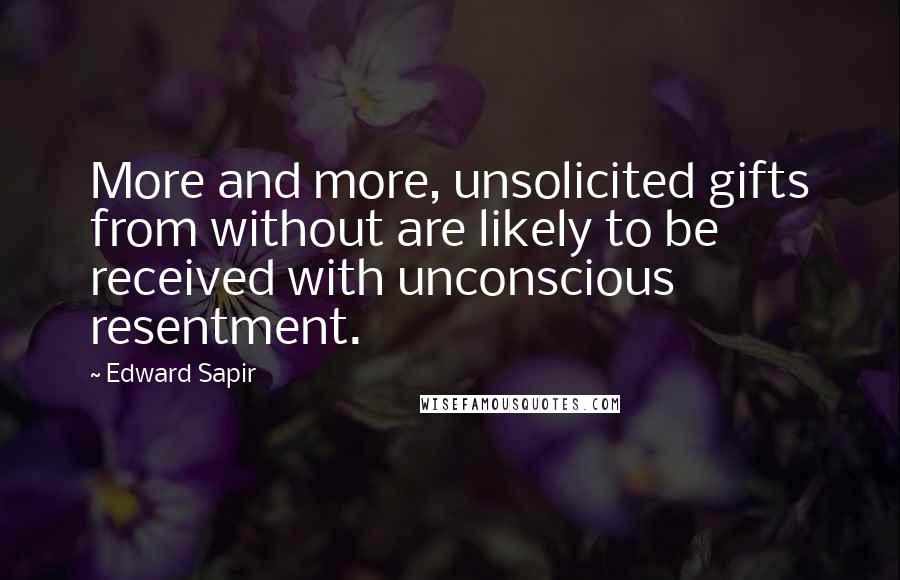 More and more, unsolicited gifts from without are likely to be received with unconscious resentment.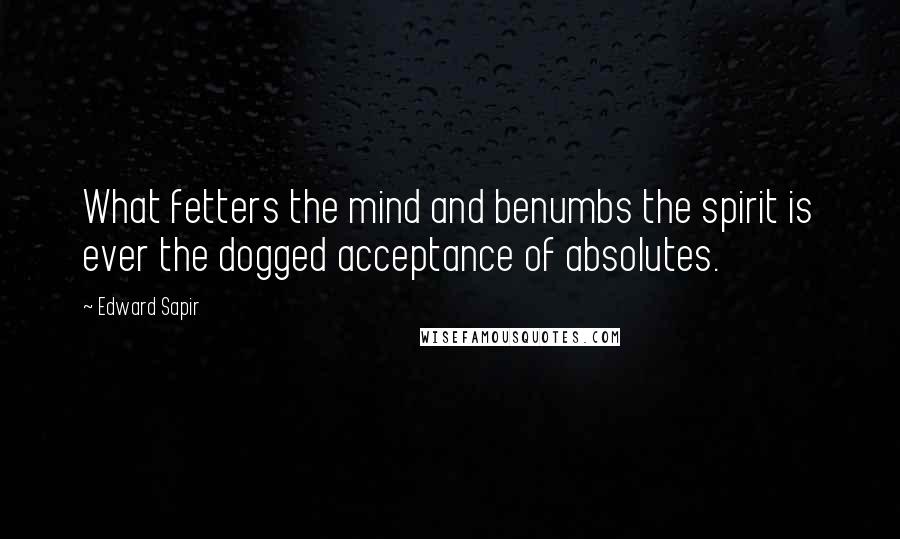 What fetters the mind and benumbs the spirit is ever the dogged acceptance of absolutes.