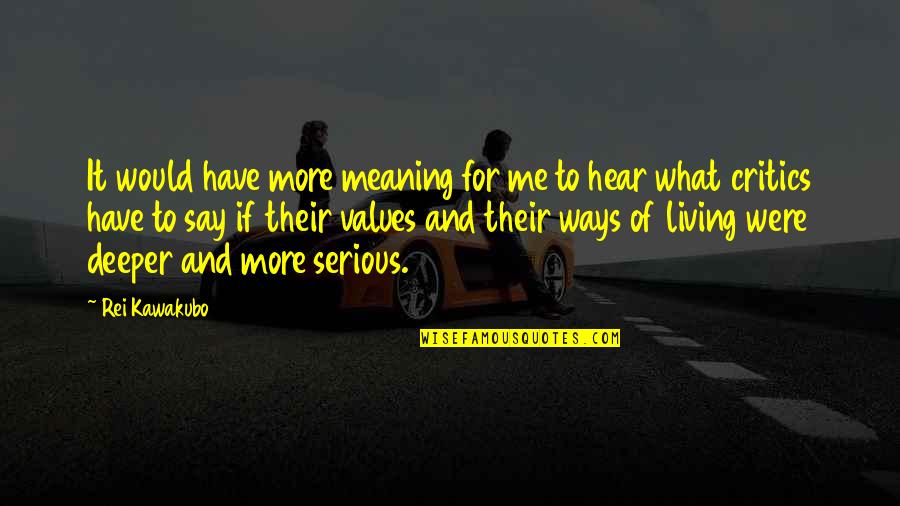 It would have more meaning for me to hear what critics have to say if their values and their ways of living were deeper and more serious.
—
Rei Kawakubo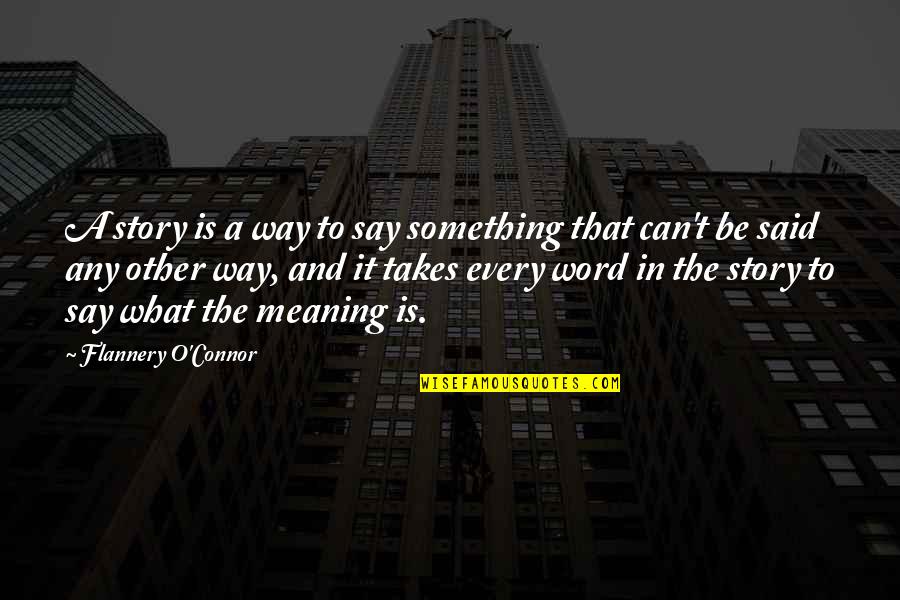 A story is a way to say something that can't be said any other way, and it takes every word in the story to say what the meaning is.
—
Flannery O'Connor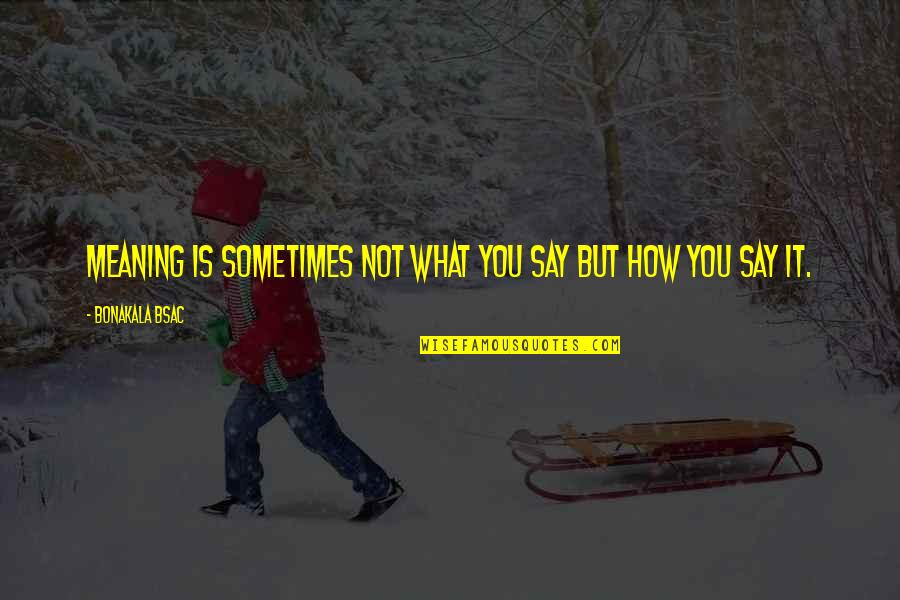 Meaning is sometimes not what you say but how you say it.
—
Bonakala Bsac
Things you did. Things you never did. Things you dreamed. After a long time they run together.
—
Richard Ford
I am not anti-rational, just unrational. You may infer a rational meaning in what I say or do, but it is your doing, not mine.
—
U.G. Krishnamurti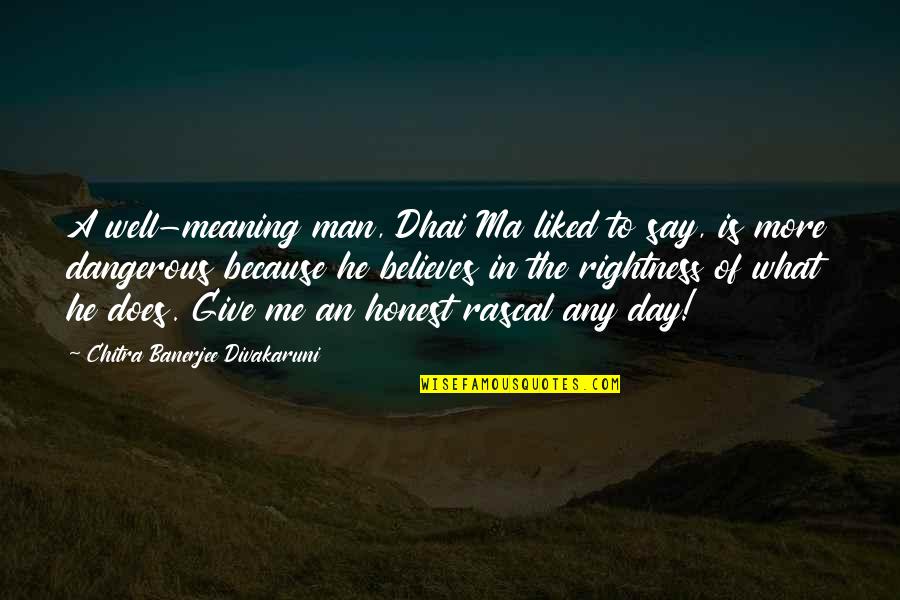 A well-meaning man, Dhai Ma liked to say, is more dangerous because he believes in the rightness of what he does. Give me an honest rascal any day!
—
Chitra Banerjee Divakaruni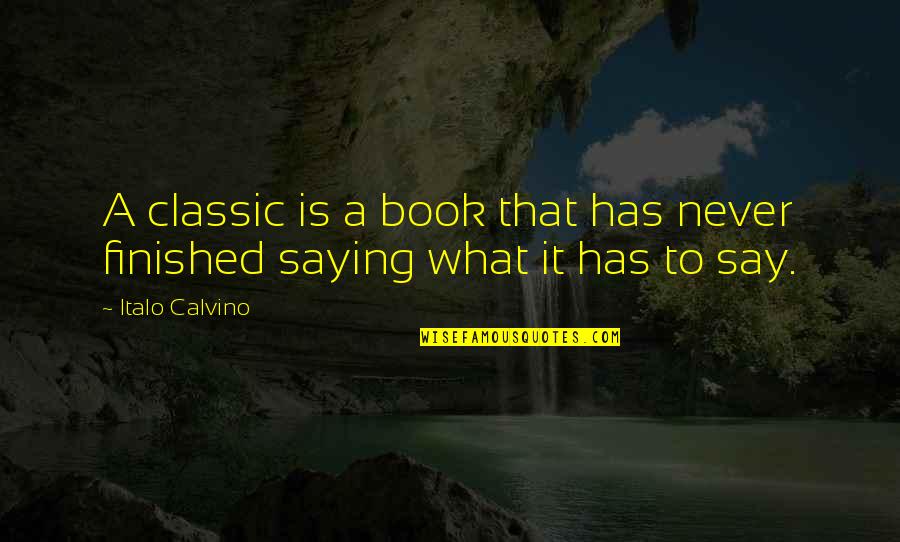 A classic is a book that has never finished saying what it has to say.
—
Italo Calvino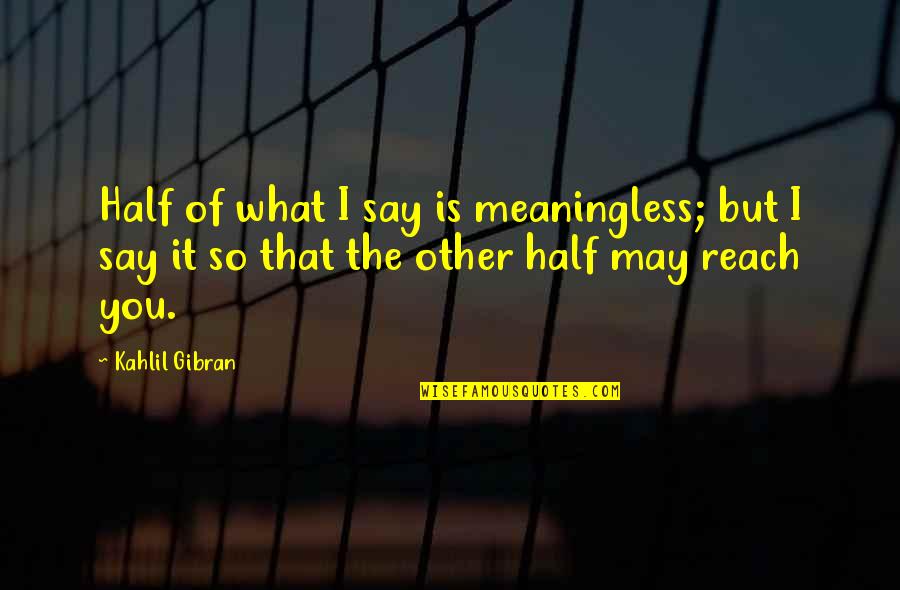 Half of what I say is meaningless; but I say it so that the other half may reach you.
—
Kahlil Gibran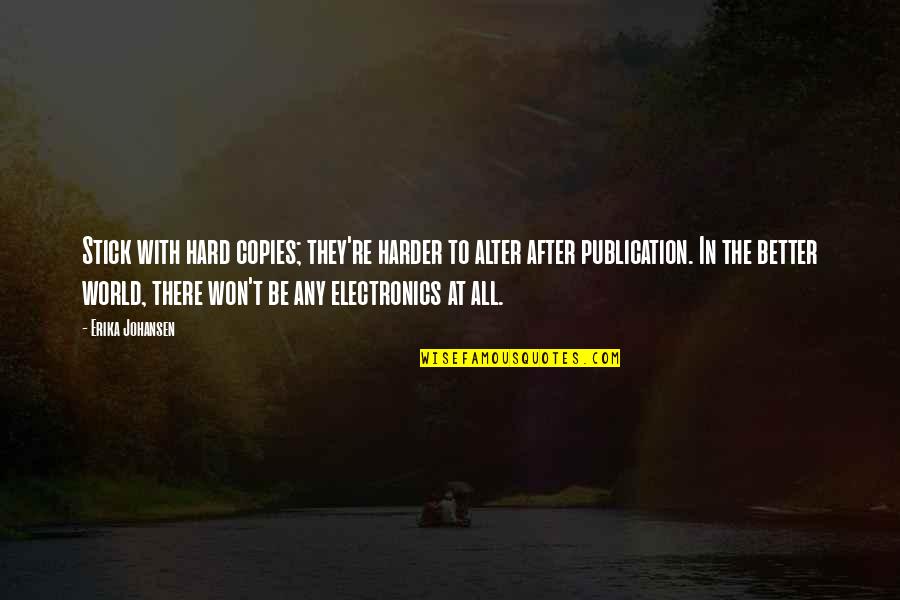 Stick with hard copies; they're harder to alter after publication. In the better world, there won't be any electronics at all.
—
Erika Johansen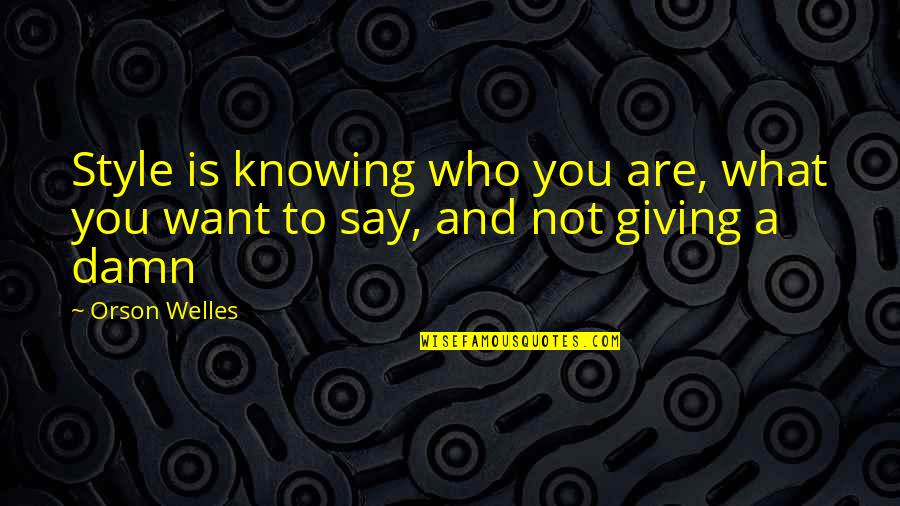 Style is knowing who you are, what you want to say, and not giving a damn —
Orson Welles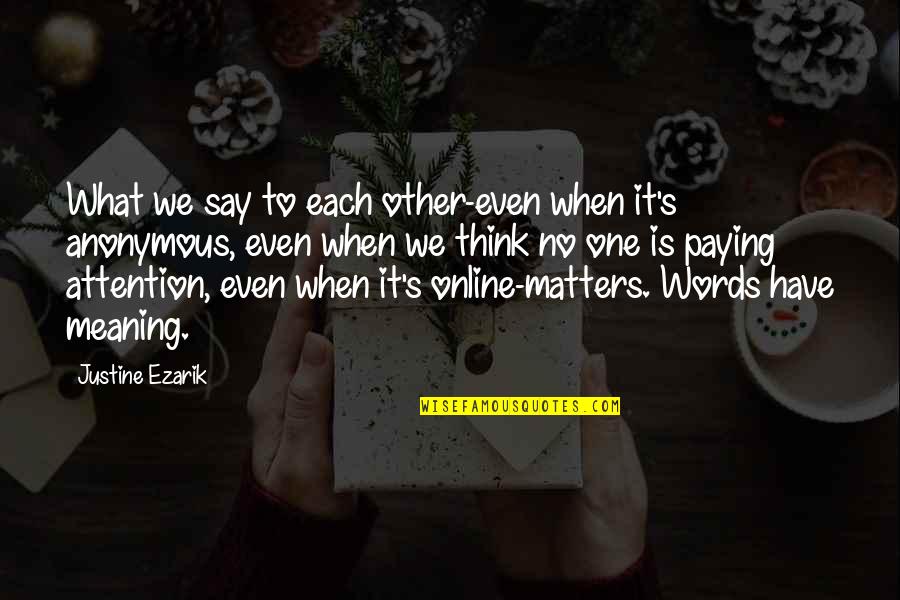 What we say to each other-even when it's anonymous, even when we think no one is paying attention, even when it's online-matters. Words have meaning. —
Justine Ezarik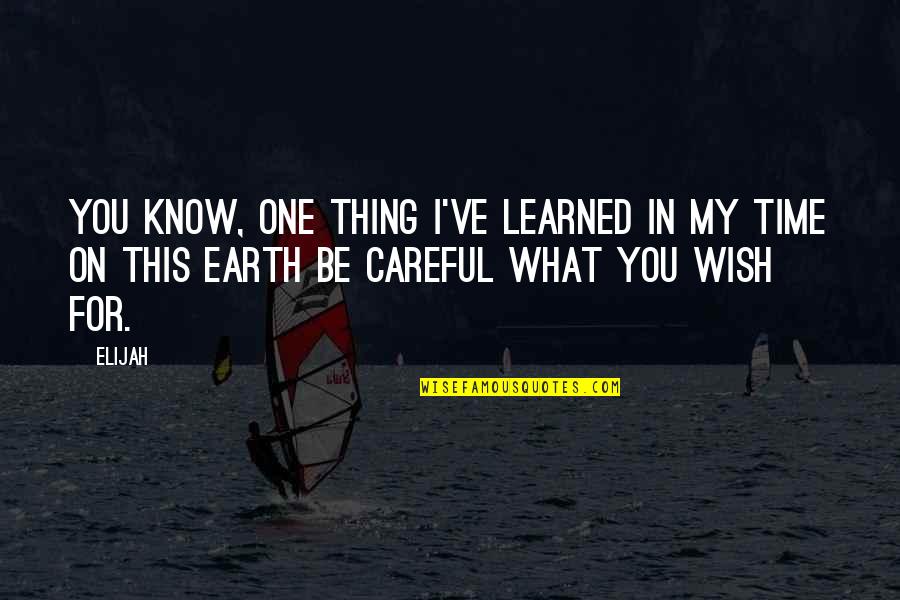 You know, one thing I've learned in my time on this earth Be careful what you wish for. —
Elijah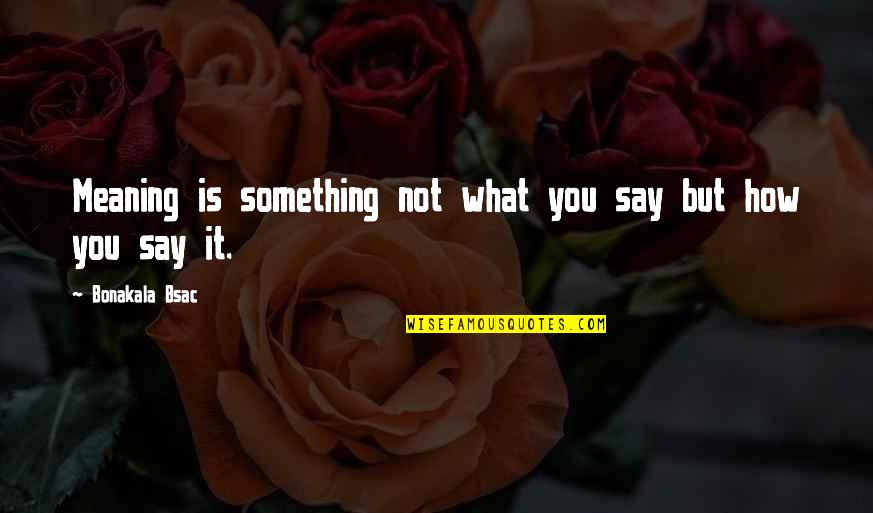 Meaning is something not what you say but how you say it. —
Bonakala Bsac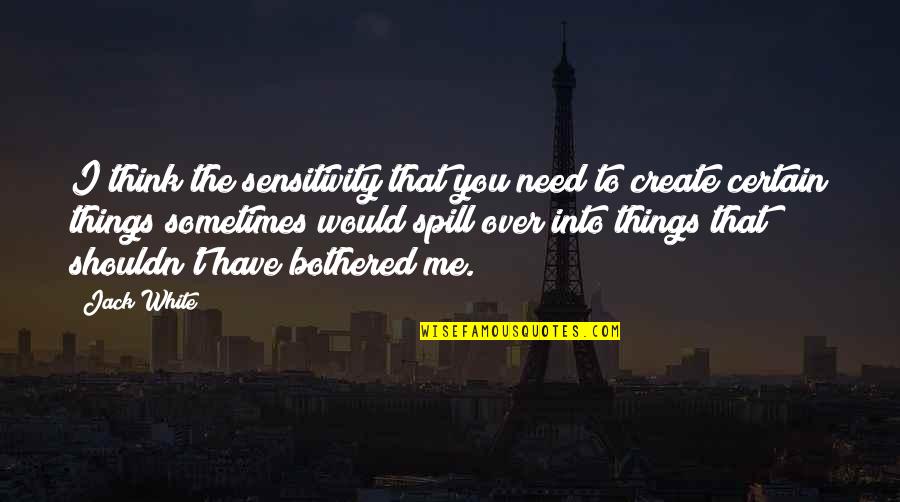 I think the sensitivity that you need to create certain things sometimes would spill over into things that shouldn't have bothered me. —
Jack White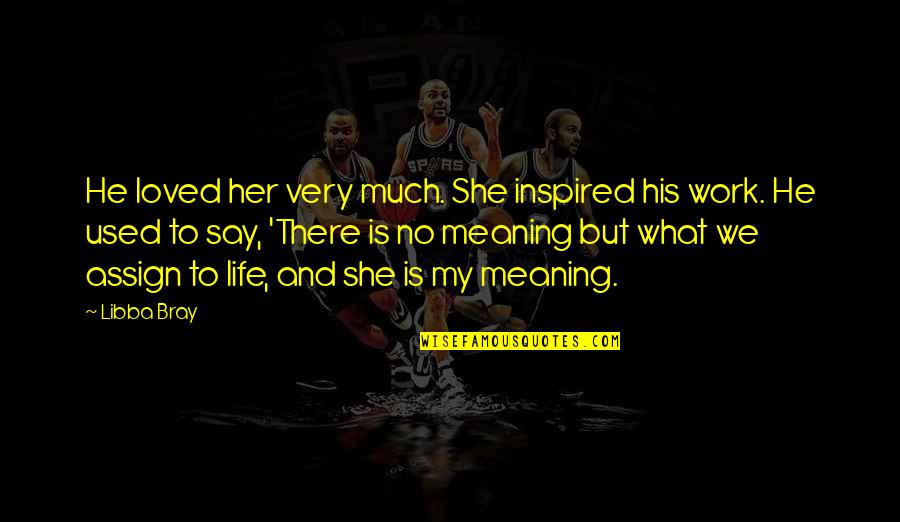 He loved her very much. She inspired his work. He used to say, 'There is no meaning but what we assign to life, and she is my meaning. —
Libba Bray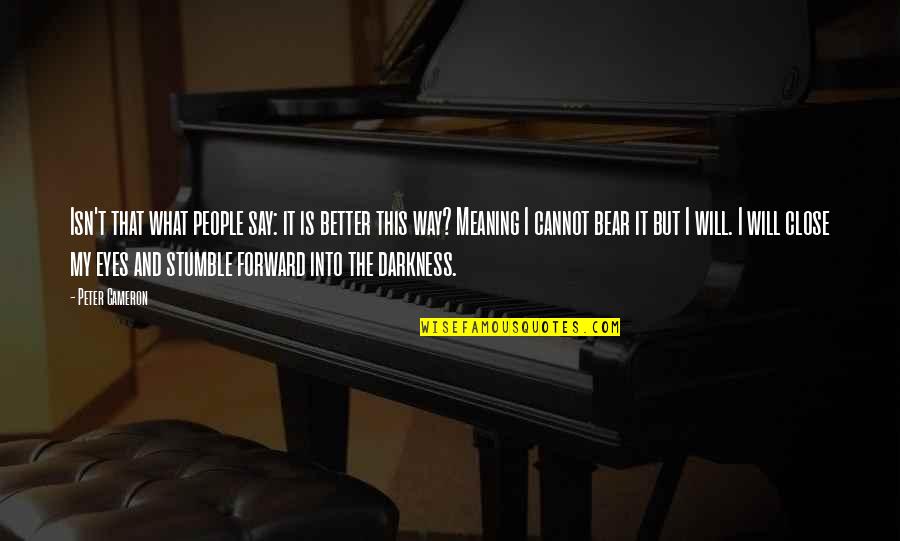 Isn't that what people say: it is better this way? Meaning I cannot bear it but I will. I will close my eyes and stumble forward into the darkness. —
Peter Cameron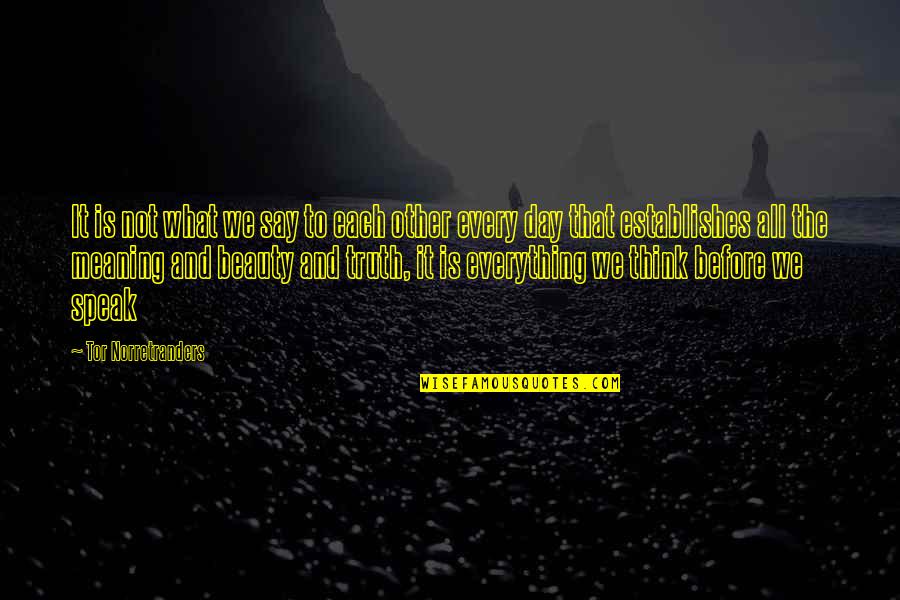 It is not what we say to each other every day that establishes all the meaning and beauty and truth, it is everything we think before we speak —
Tor Norretranders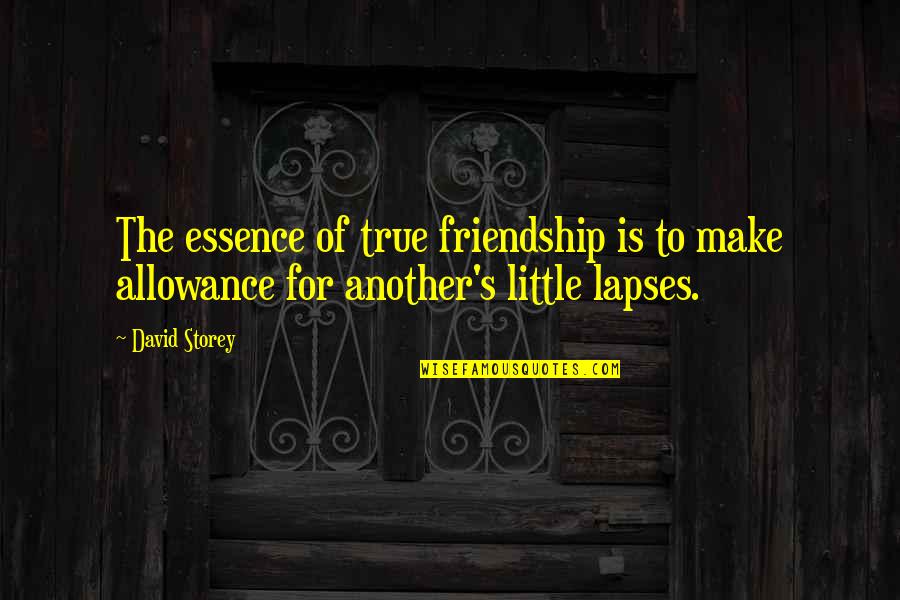 The essence of true friendship is to make allowance for another's little lapses. —
David Storey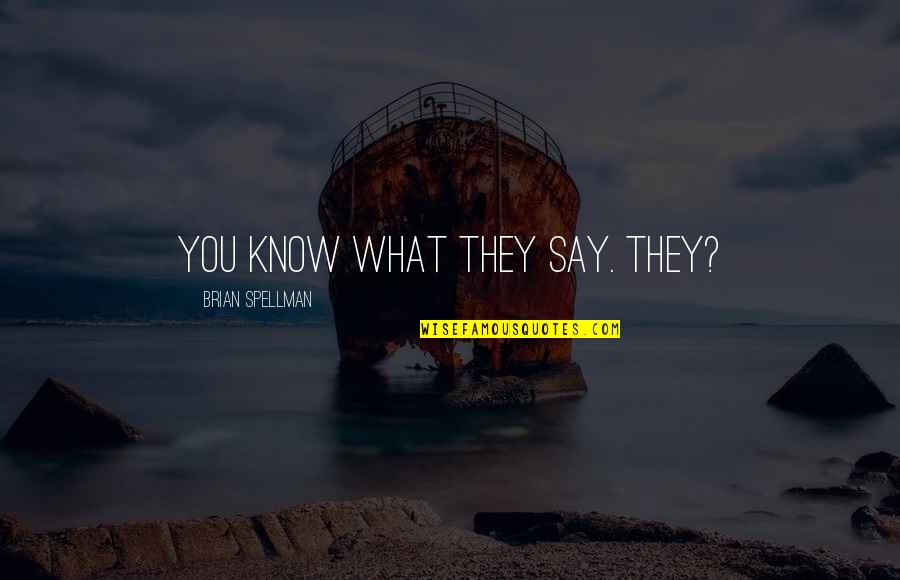 You know what they say. They? —
Brian Spellman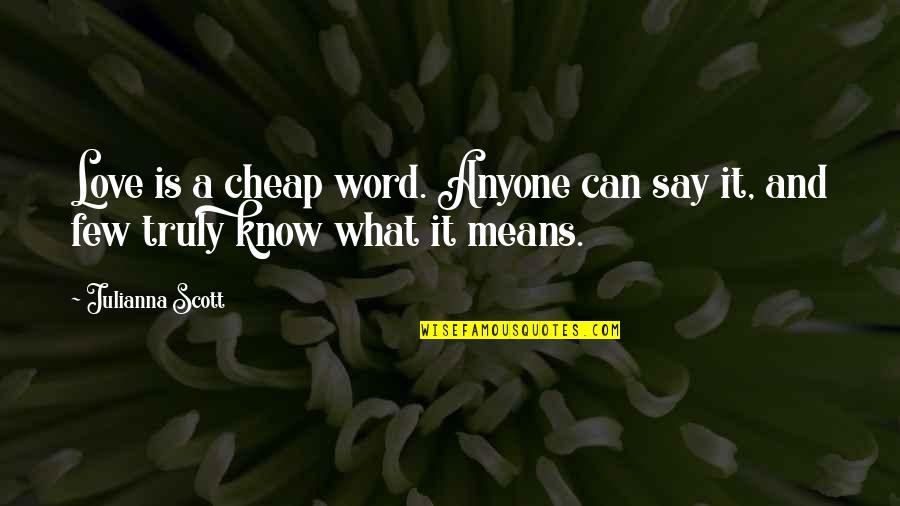 Love is a cheap word. Anyone can say it, and few truly know what it means. —
Julianna Scott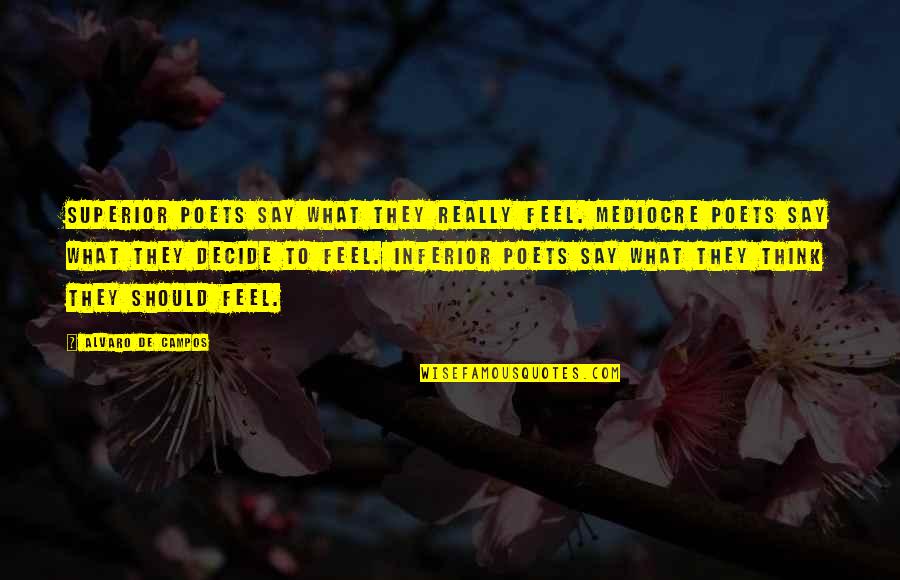 Superior poets say what they really feel. Mediocre poets say what they decide to feel. Inferior poets say what they think they should feel. —
Alvaro De Campos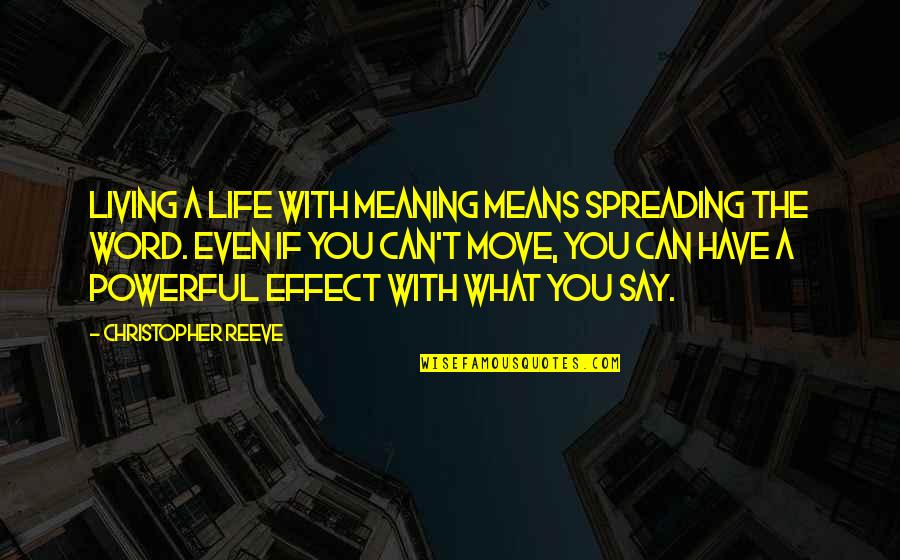 Living a life with meaning means spreading the word. Even if you can't move, you can have a powerful effect with what you say. —
Christopher Reeve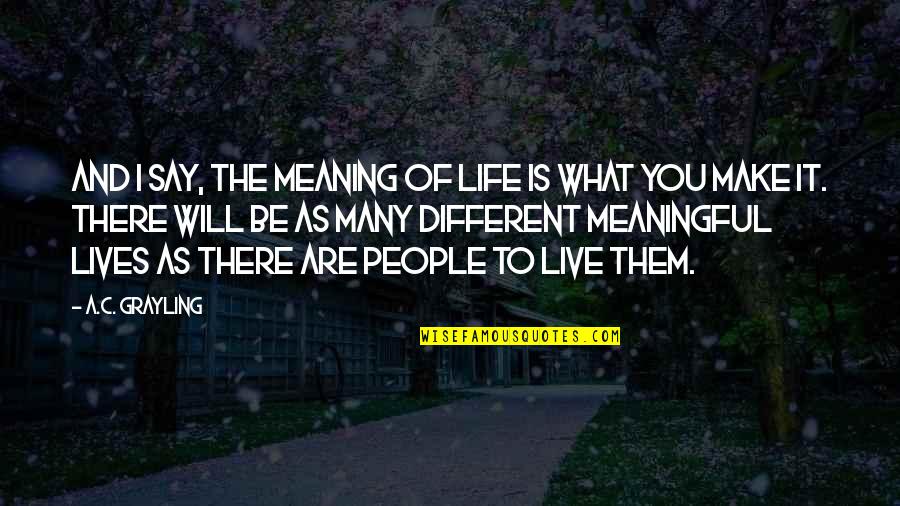 And I say, the meaning of life is what you make it. There will be as many different meaningful lives as there are people to live them. —
A.C. Grayling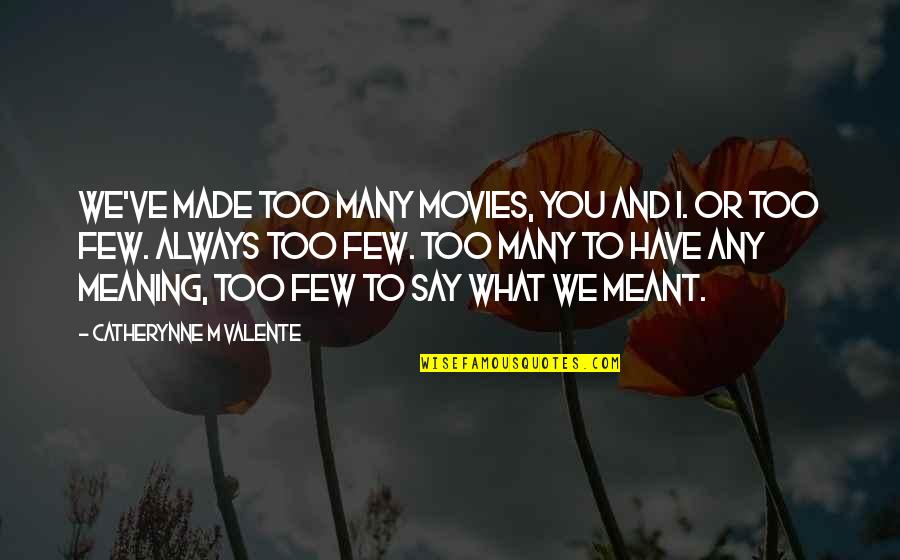 We've made too many movies, you and I. Or too few. Always too few. Too many to have any meaning, too few to say what we meant. —
Catherynne M Valente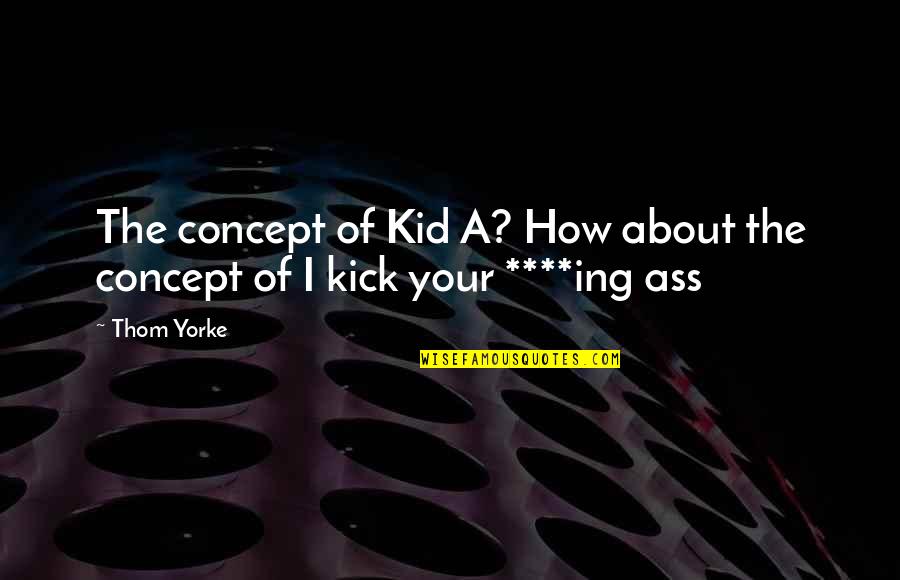 The concept of Kid A? How about the concept of I kick your ****ing ass —
Thom Yorke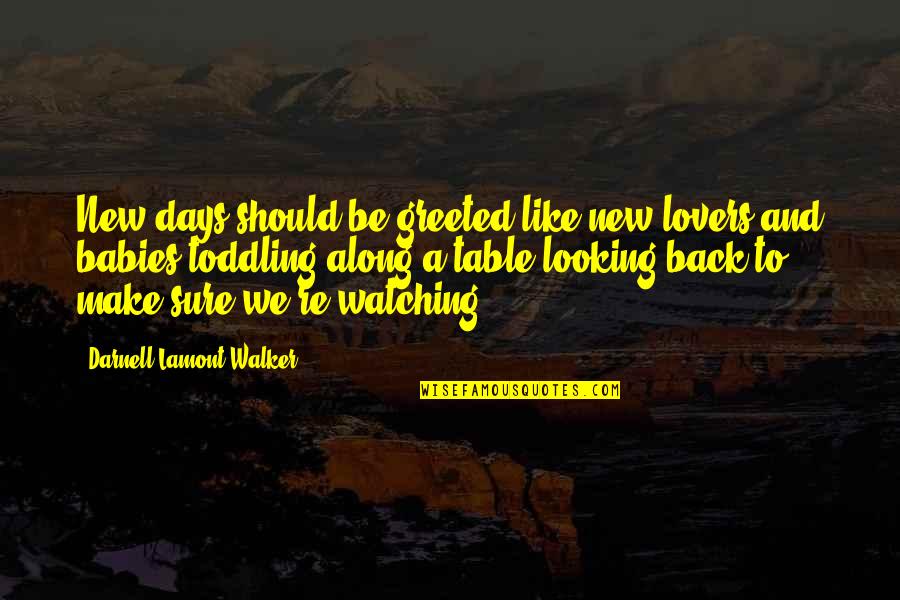 New days should be greeted like new lovers and babies toddling along a table looking back to make sure we're watching. —
Darnell Lamont Walker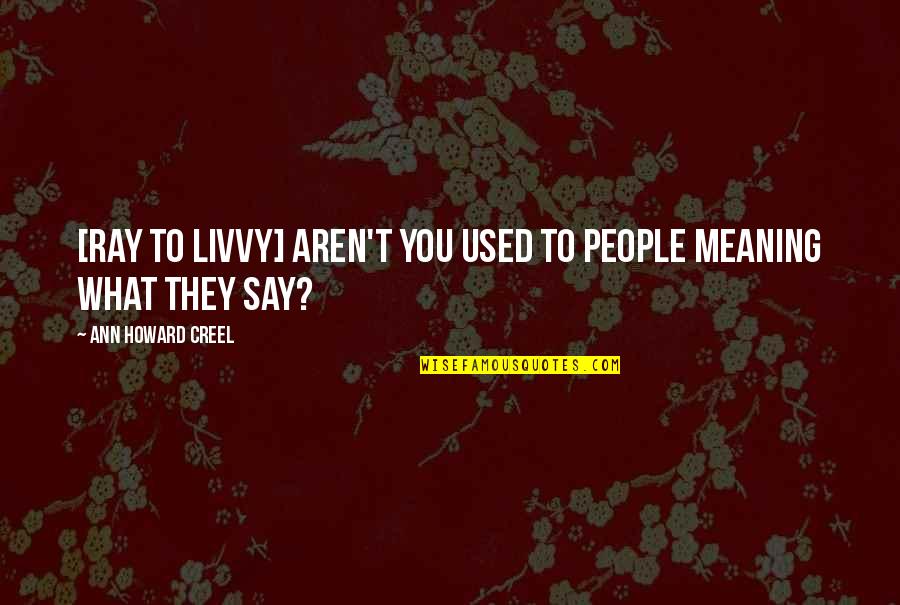 [Ray to Livvy] Aren't you used to people meaning what they say? —
Ann Howard Creel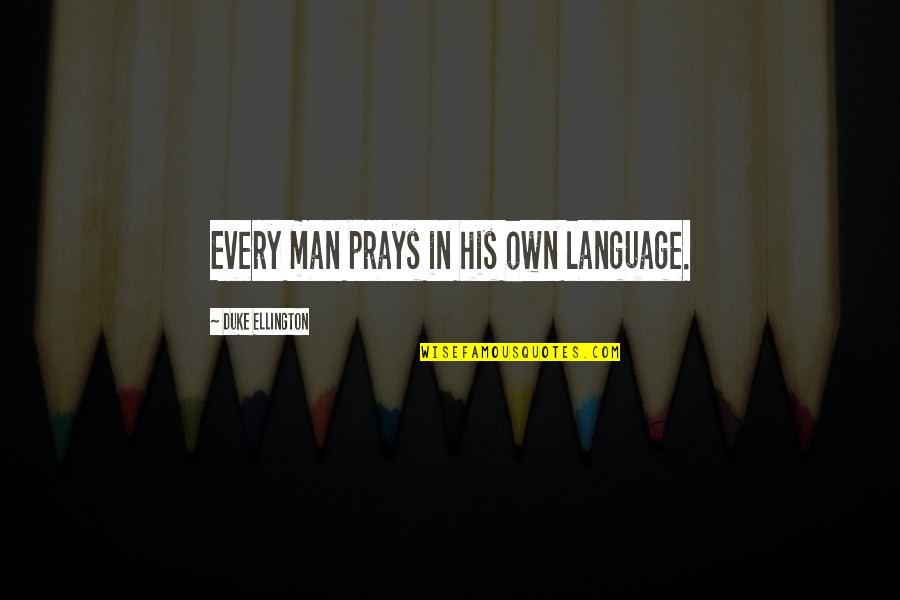 Every man prays in his own language. —
Duke Ellington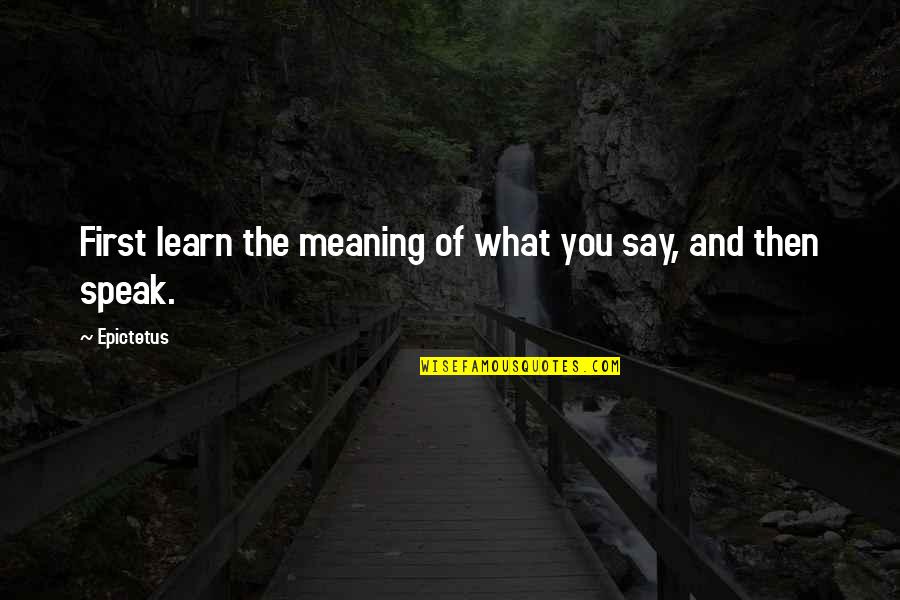 First learn the meaning of what you say, and then speak. —
Epictetus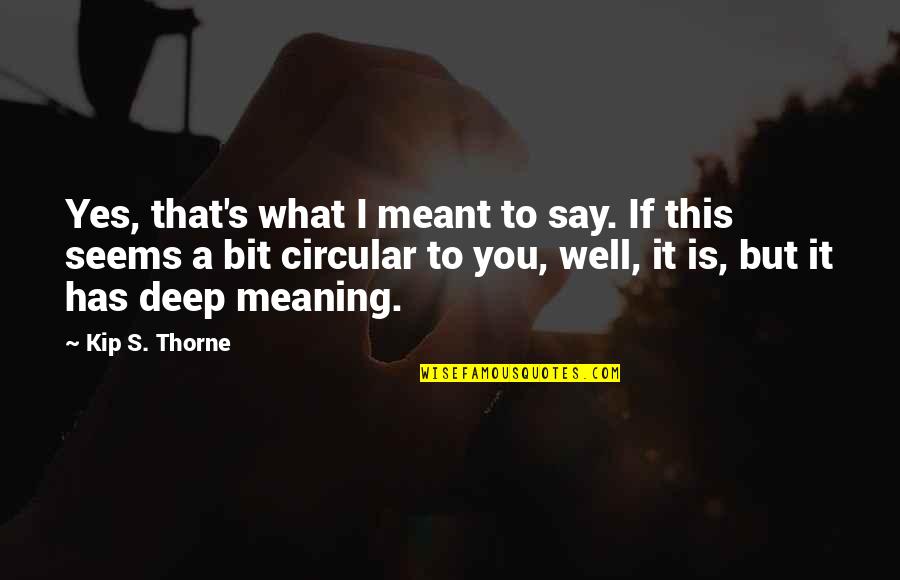 Yes, that's what I meant to say. If this seems a bit circular to you, well, it is, but it has deep meaning. —
Kip S. Thorne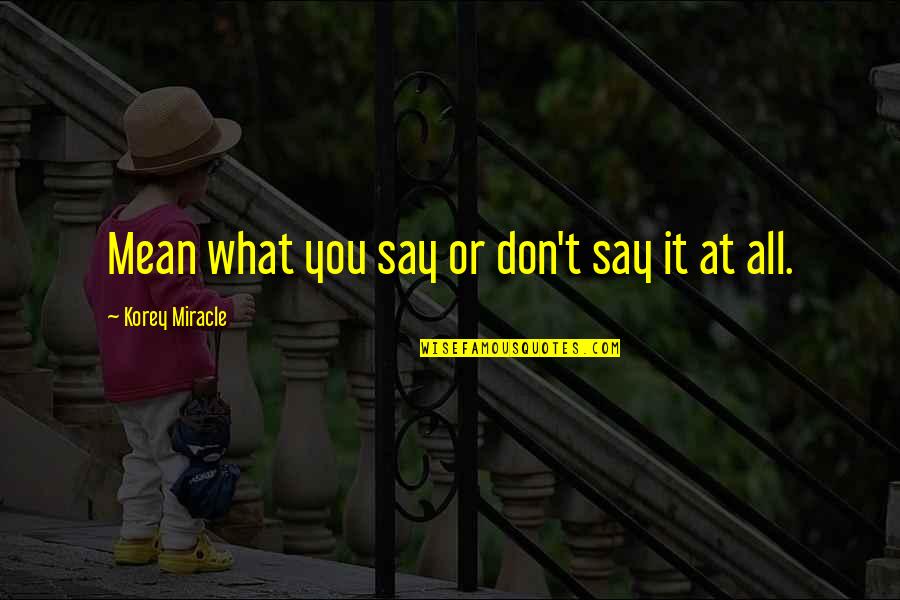 Mean what you say or don't say it at all. —
Korey Miracle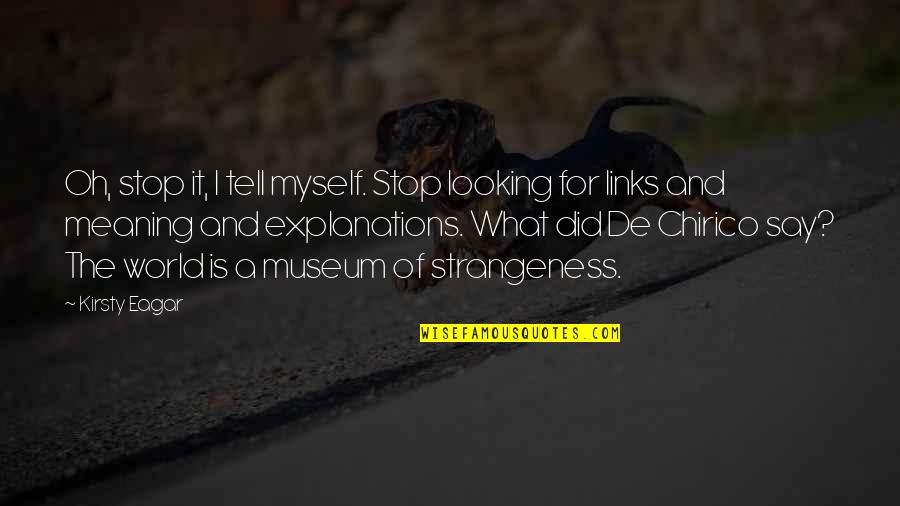 Oh, stop it, I tell myself. Stop looking for links and meaning and explanations. What did De Chirico say? The world is a museum of strangeness. —
Kirsty Eagar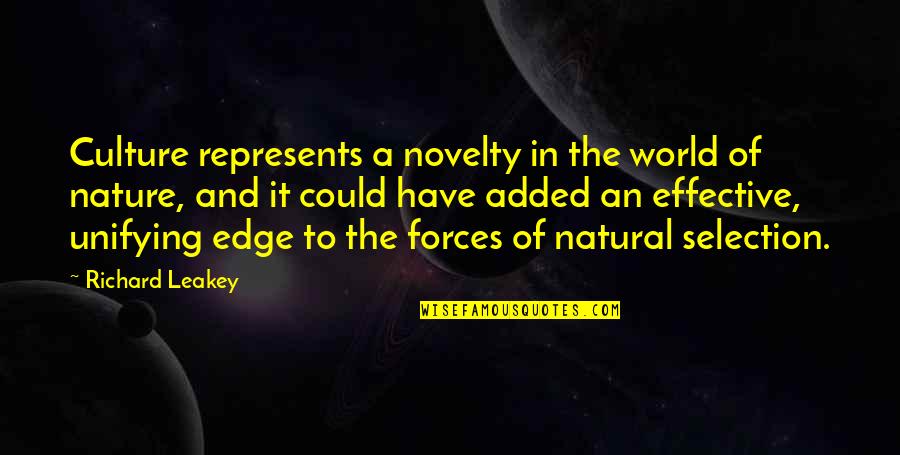 Culture represents a novelty in the world of nature, and it could have added an effective, unifying edge to the forces of natural selection. —
Richard Leakey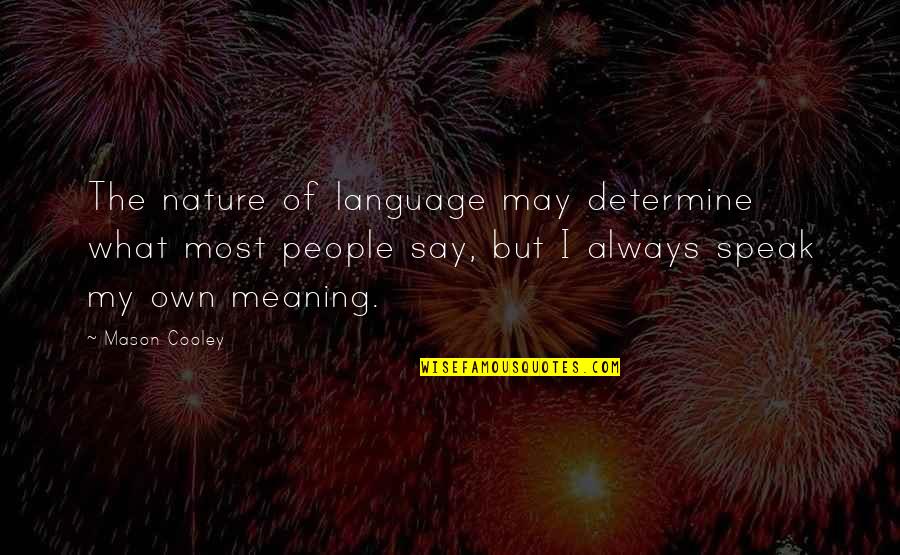 The nature of language may determine what most people say, but I always speak my own meaning. —
Mason Cooley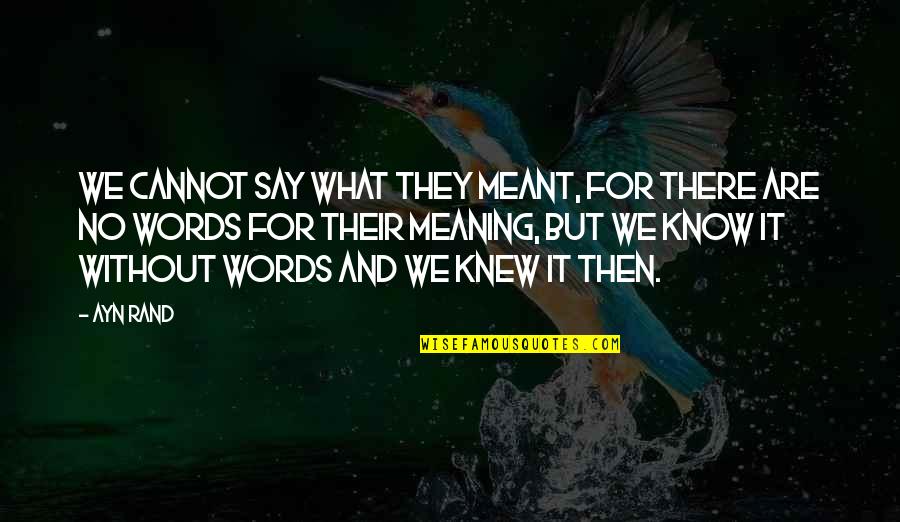 We cannot say what they meant, for there are no words for their meaning, but we know it without words and we knew it then. —
Ayn Rand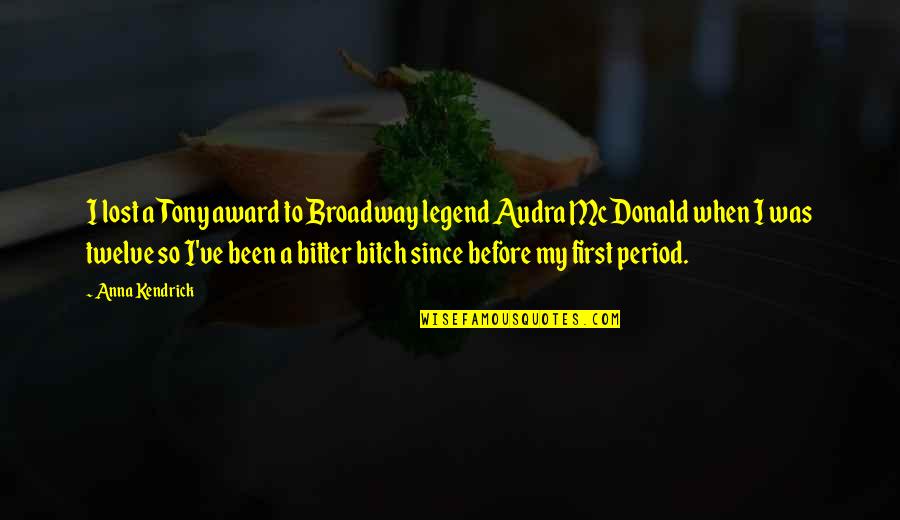 I lost a Tony award to Broadway legend Audra McDonald when I was twelve so I've been a bitter bitch since before my first period. —
Anna Kendrick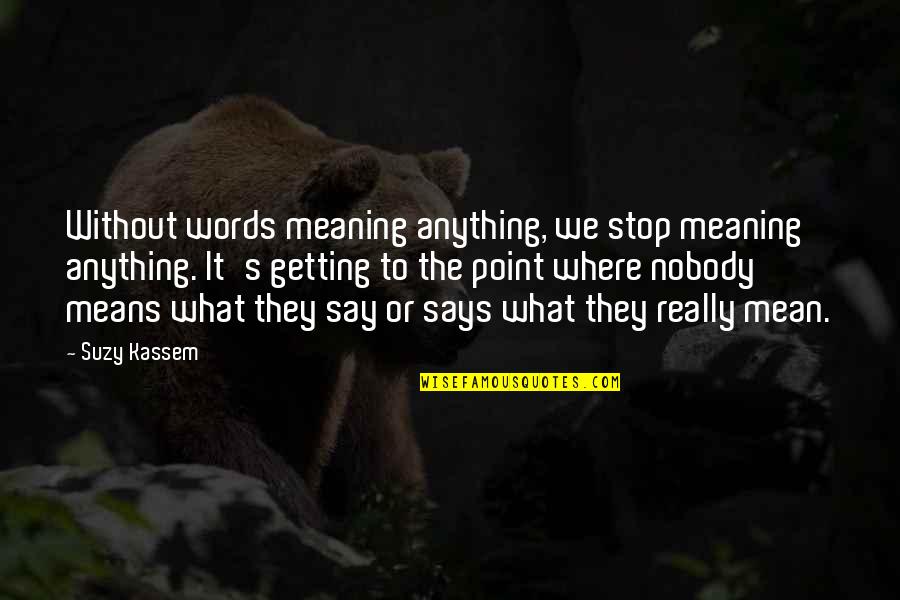 Without words meaning anything, we stop meaning anything. It's getting to the point where nobody means what they say or says what they really mean. —
Suzy Kassem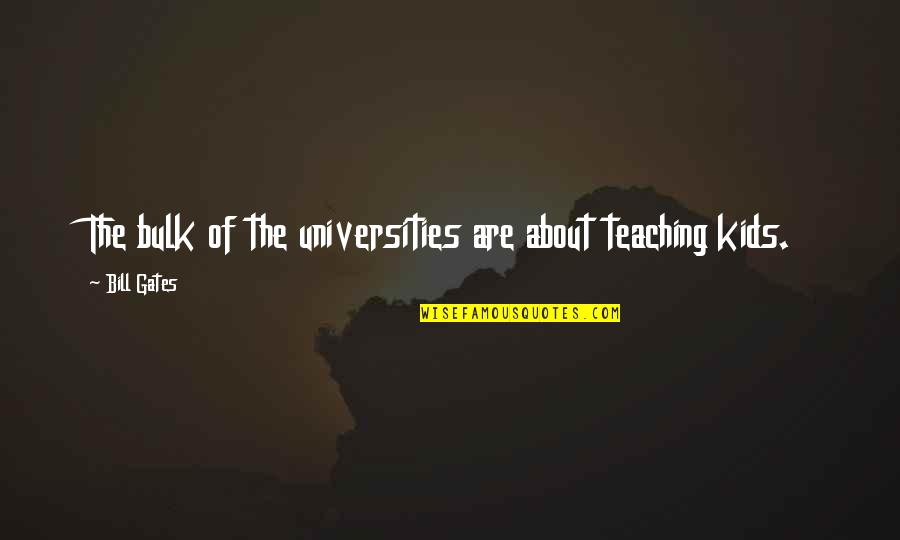 The bulk of the universities are about teaching kids. —
Bill Gates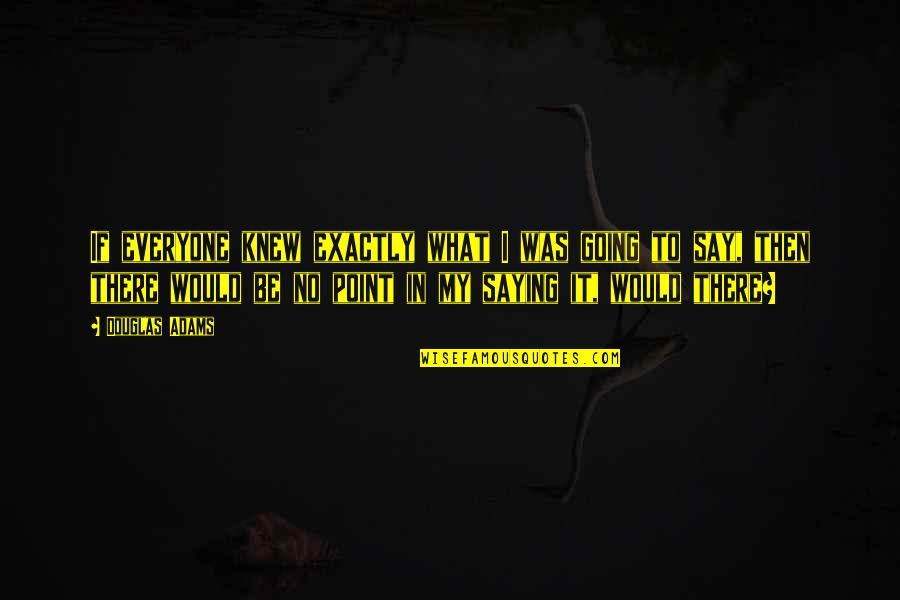 If everyone knew exactly what I was going to say, then there would be no point in my saying it, would there? —
Douglas Adams