Meaning The World To Me Quotes
Collection of top 8 famous quotes about Meaning The World To Me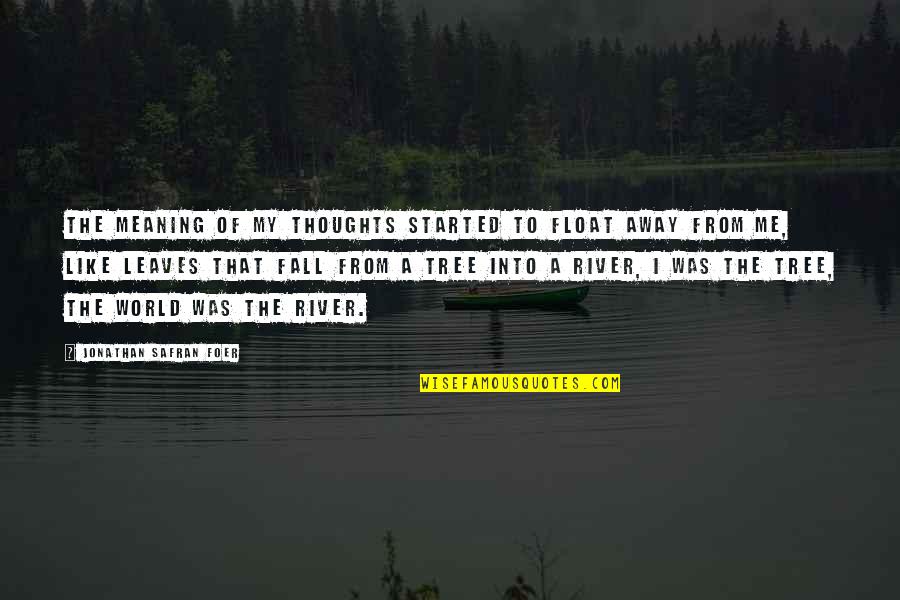 The meaning of my thoughts started to float away from me, like leaves that fall from a tree into a river, I was the tree, the world was the river.
—
Jonathan Safran Foer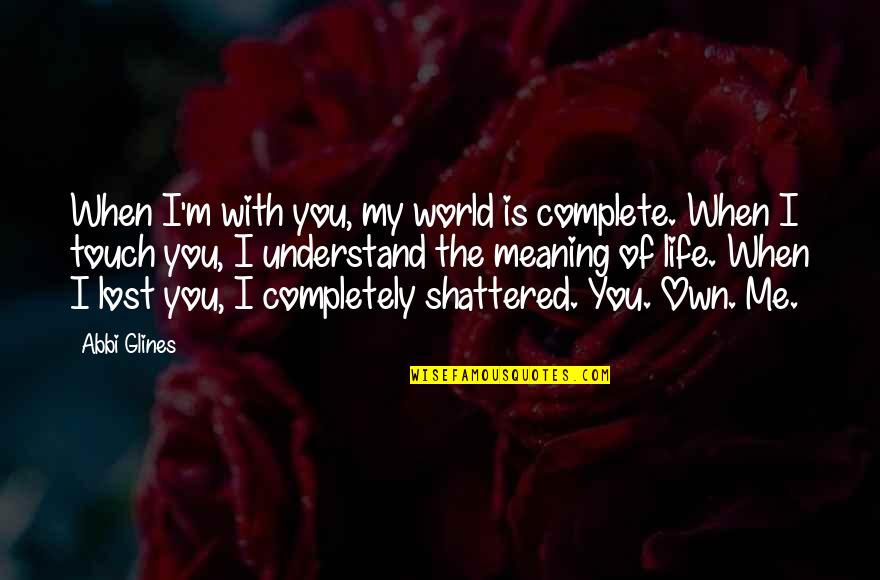 When I'm with you, my world is complete. When I touch you, I understand the meaning of life. When I lost you, I completely shattered. You. Own. Me. —
Abbi Glines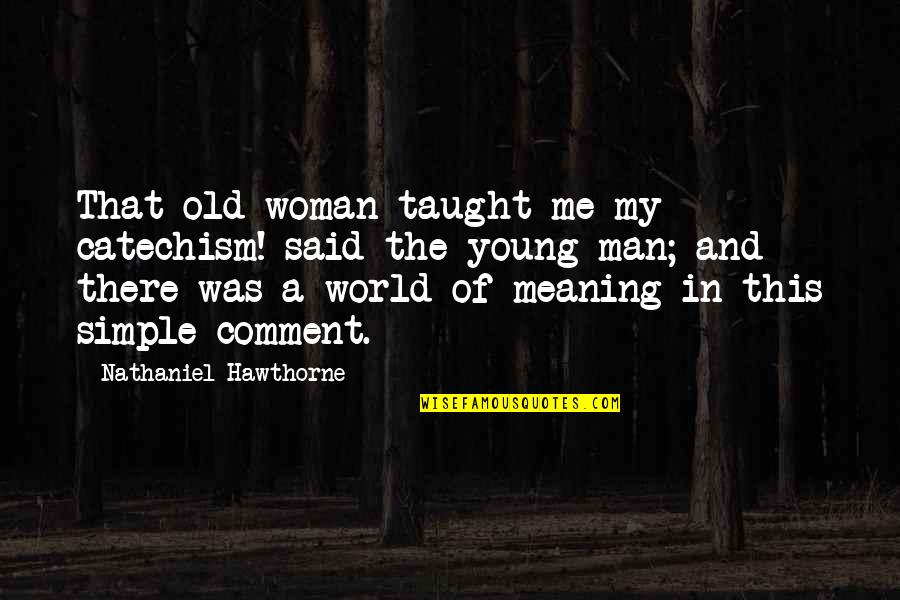 That old woman taught me my catechism! said the young man; and there was a world of meaning in this simple comment. —
Nathaniel Hawthorne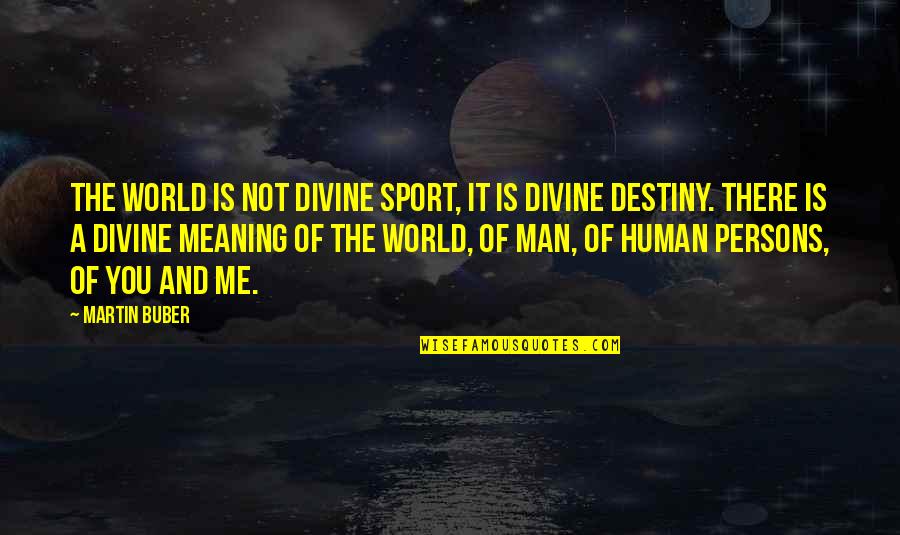 The world is not divine sport, it is divine destiny. There is a divine meaning of the world, of man, of human persons, of you and me. —
Martin Buber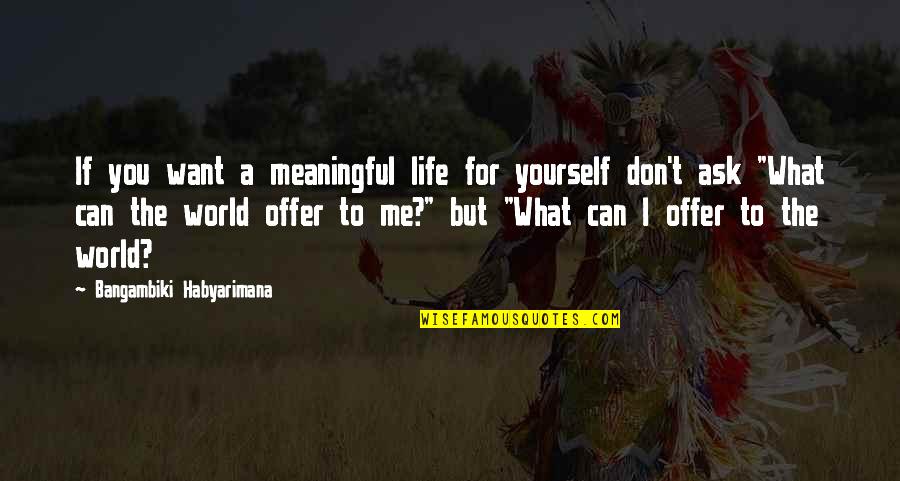 If you want a meaningful life for yourself don't ask "What can the world offer to me?" but "What can I offer to the world? —
Bangambiki Habyarimana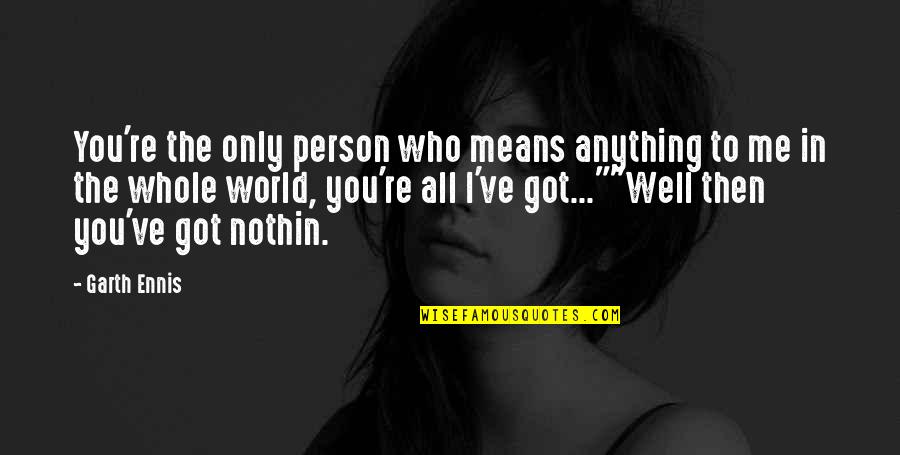 You're the only person who means anything to me in the whole world, you're all I've got..."
"Well then you've got nothin. —
Garth Ennis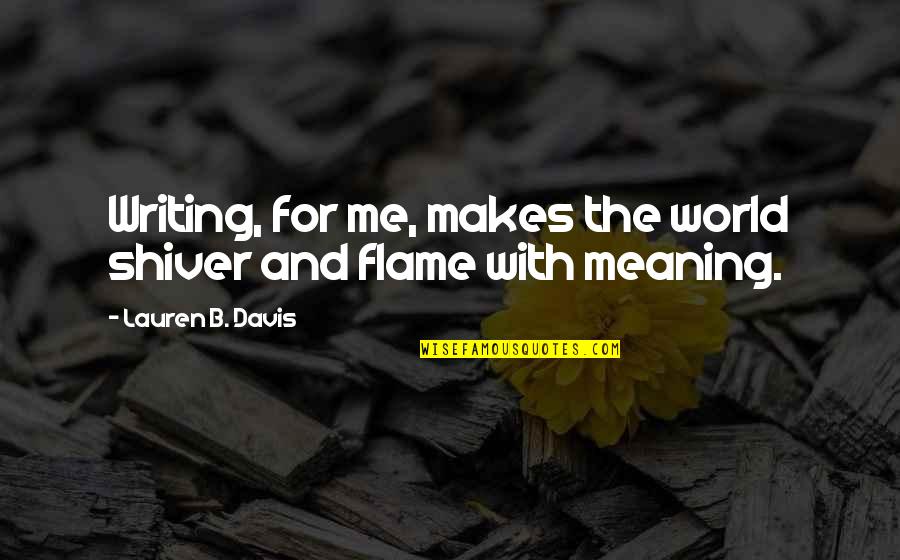 Writing, for me, makes the world shiver and flame with meaning. —
Lauren B. Davis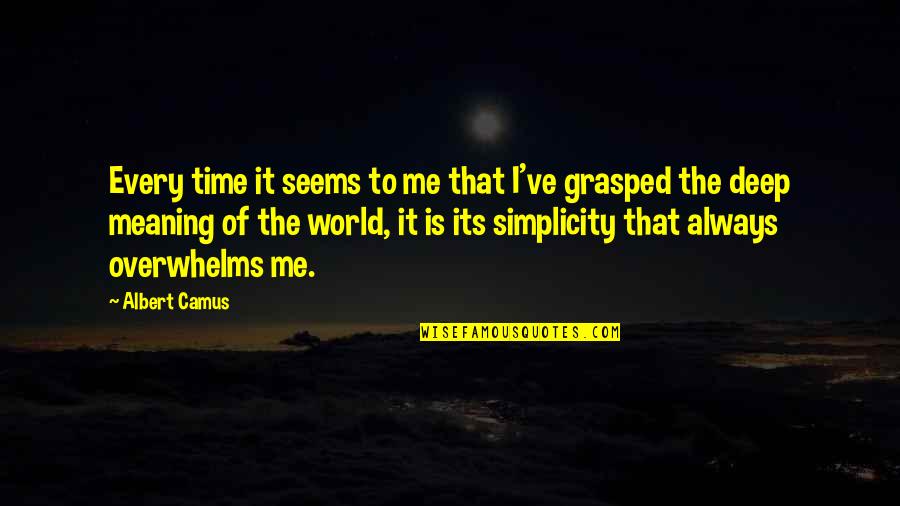 Every time it seems to me that I've grasped the deep meaning of the world, it is its simplicity that always overwhelms me. —
Albert Camus