Max Lucado On Grace Quotes
Collection of top 32 famous quotes about Max Lucado On Grace
Max Lucado On Grace Quotes & Sayings
Happy to read and share the best inspirational Max Lucado On Grace quotes, sayings and quotations on Wise Famous Quotes.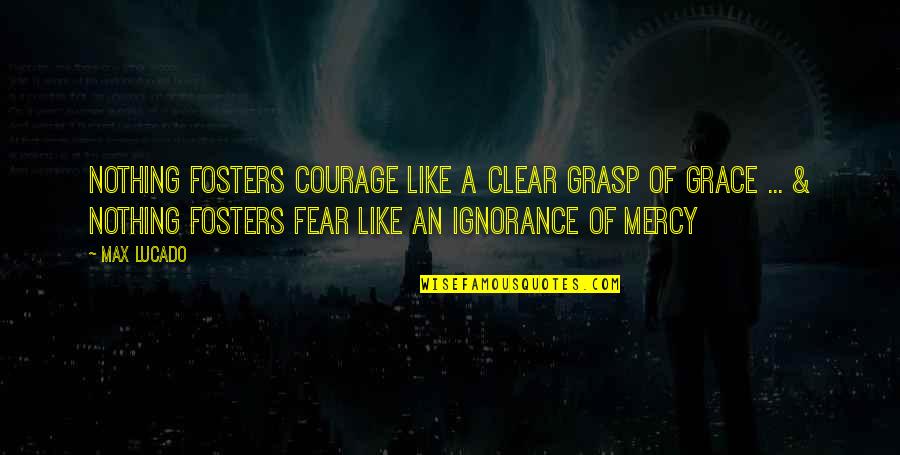 Nothing fosters courage like a clear grasp of grace ... & nothing fosters fear like an ignorance of mercy
—
Max Lucado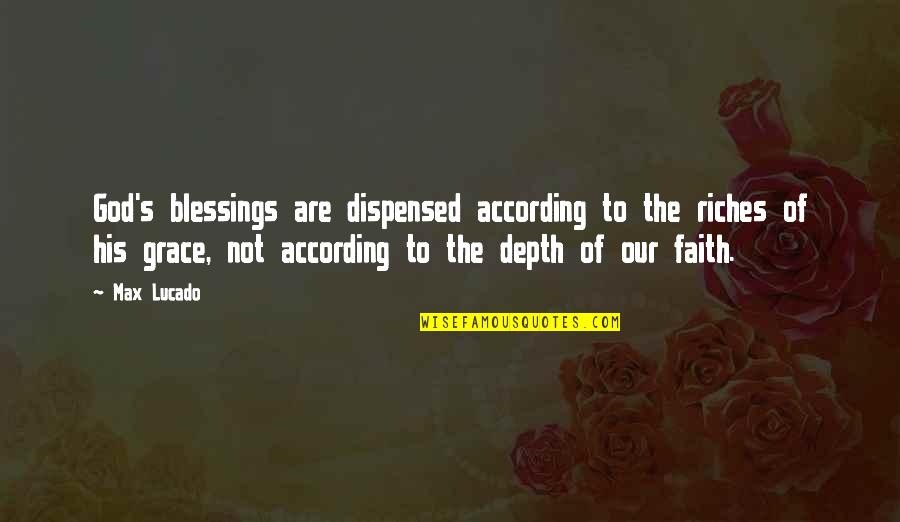 God's blessings are dispensed according to the riches of his grace, not according to the depth of our faith.
—
Max Lucado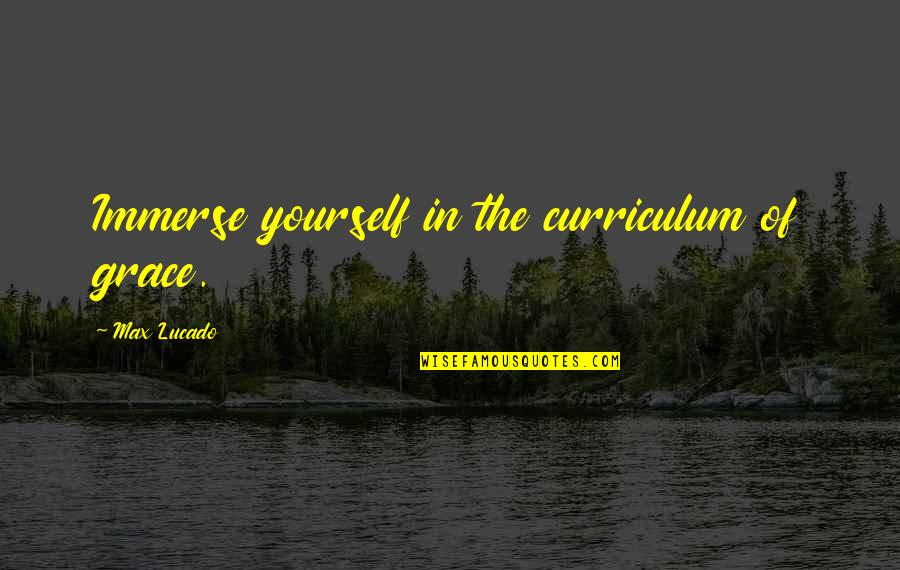 Immerse yourself in the curriculum of grace.
—
Max Lucado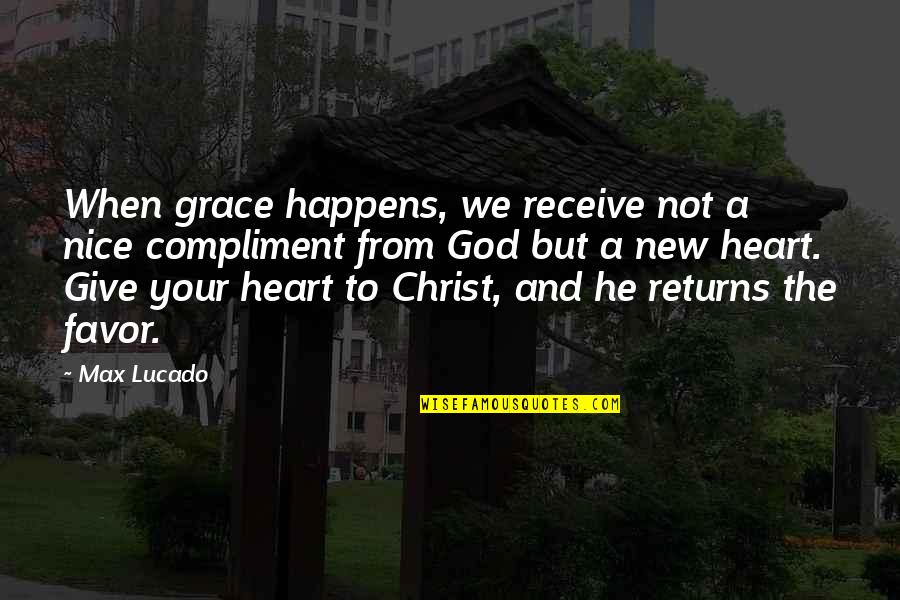 When grace happens, we receive not a nice compliment from God but a new heart. Give your heart to Christ, and he returns the favor.
—
Max Lucado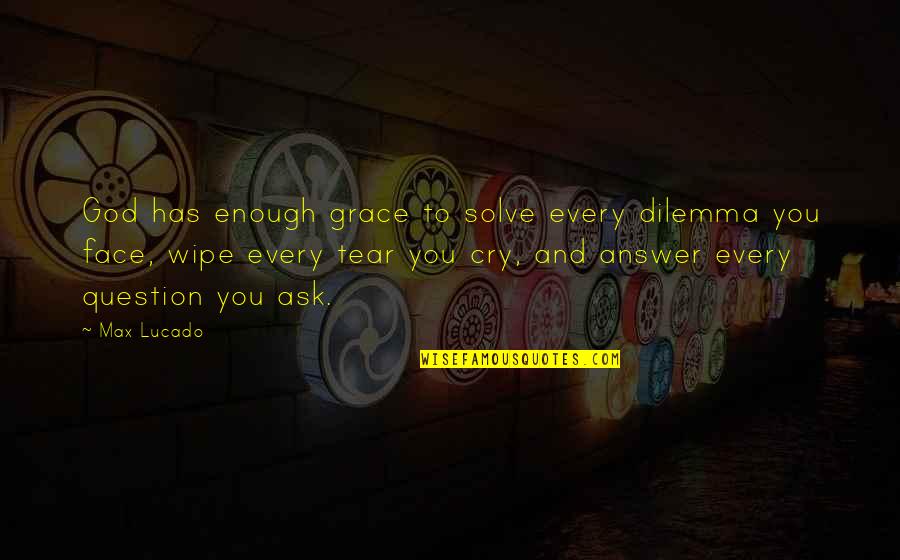 God has enough grace to solve every dilemma you face, wipe every tear you cry, and answer every question you ask. —
Max Lucado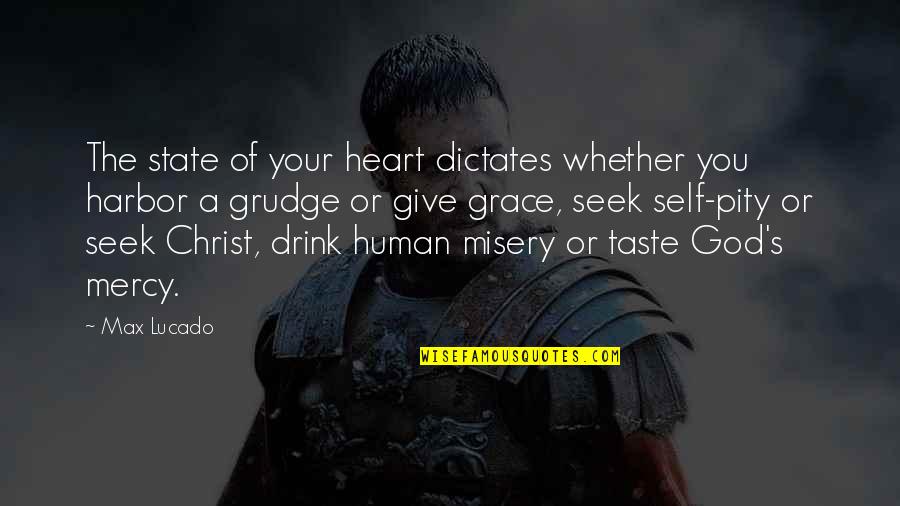 The state of your heart dictates whether you harbor a grudge or give grace, seek self-pity or seek Christ, drink human misery or taste God's mercy. —
Max Lucado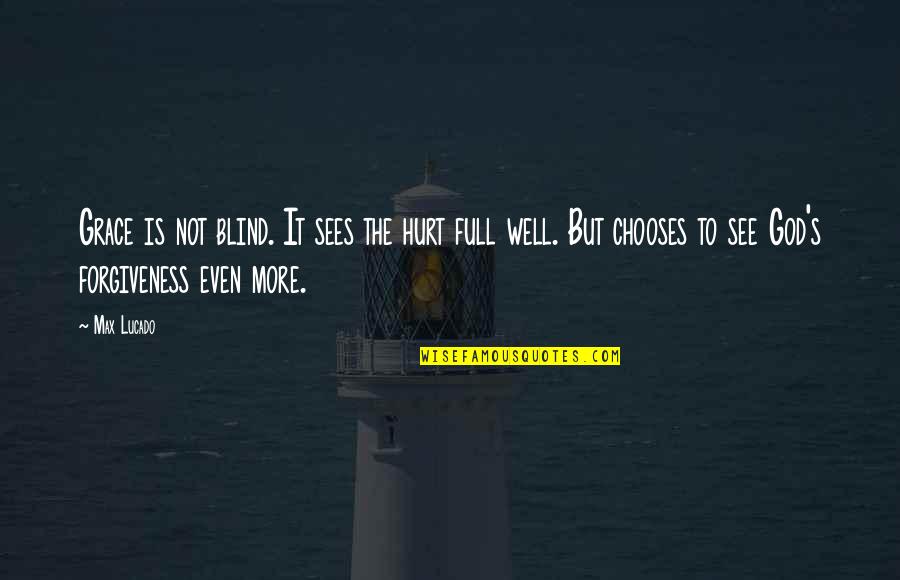 Grace is not blind. It sees the hurt full well. But chooses to see God's forgiveness even more. —
Max Lucado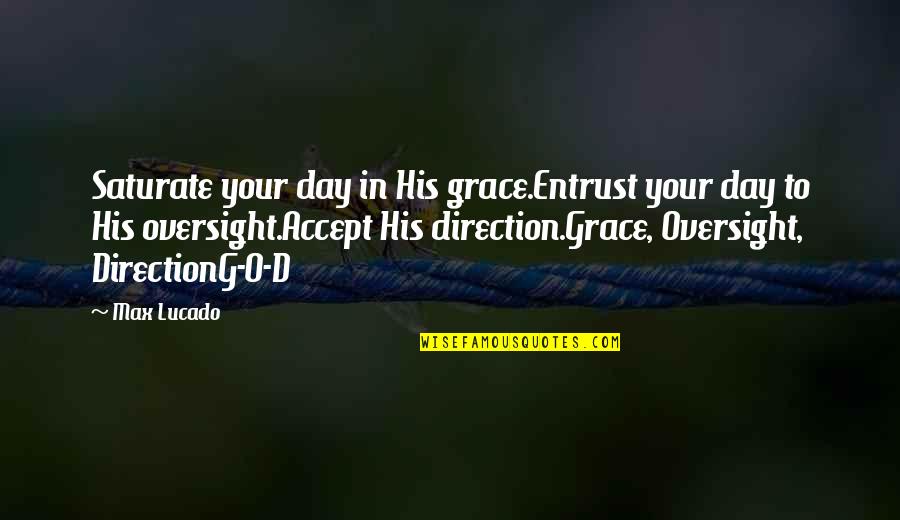 Saturate your day in His grace.
Entrust your day to His oversight.
Accept His direction.
Grace, Oversight, Direction
G-O-D —
Max Lucado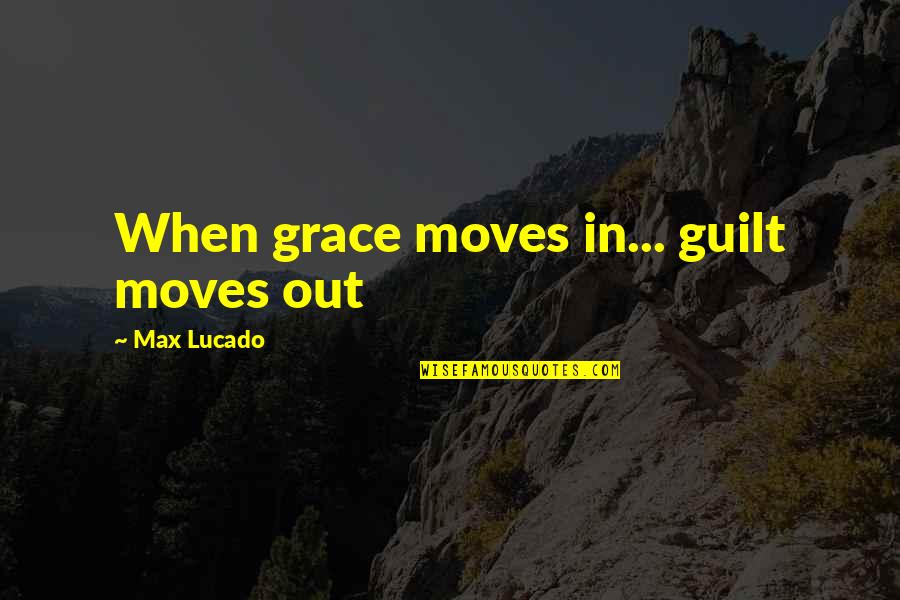 When grace moves in... guilt moves out —
Max Lucado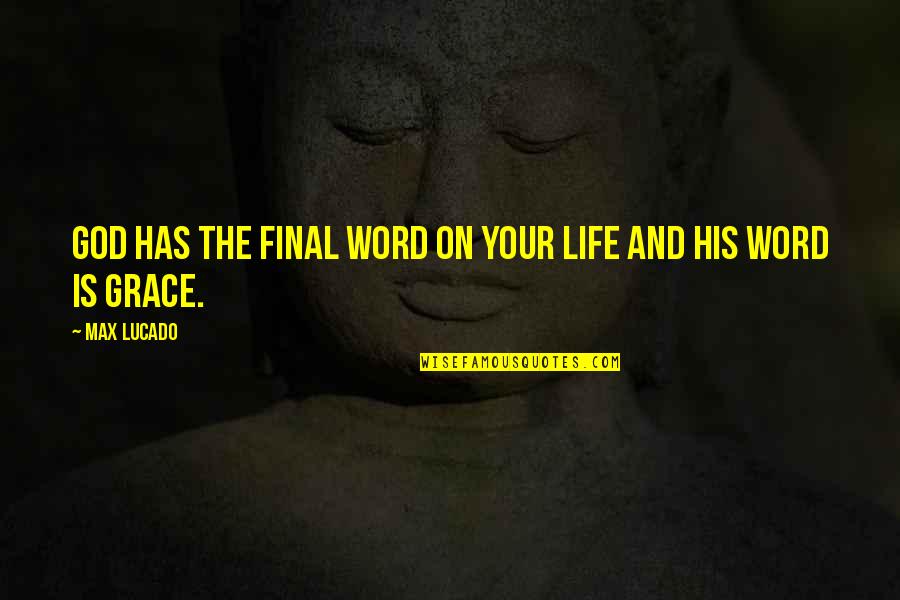 God has the final word on your life and His word is grace. —
Max Lucado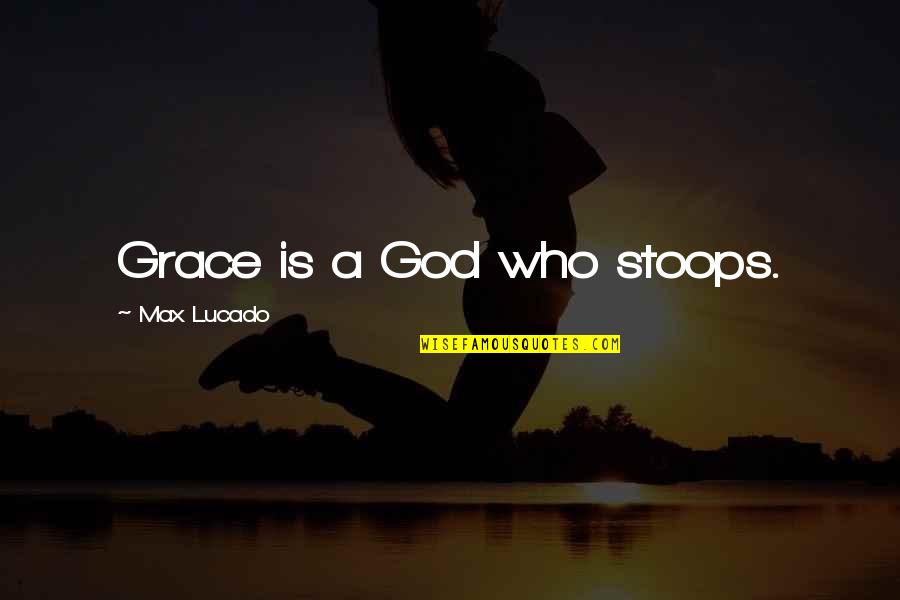 Grace is a God who stoops. —
Max Lucado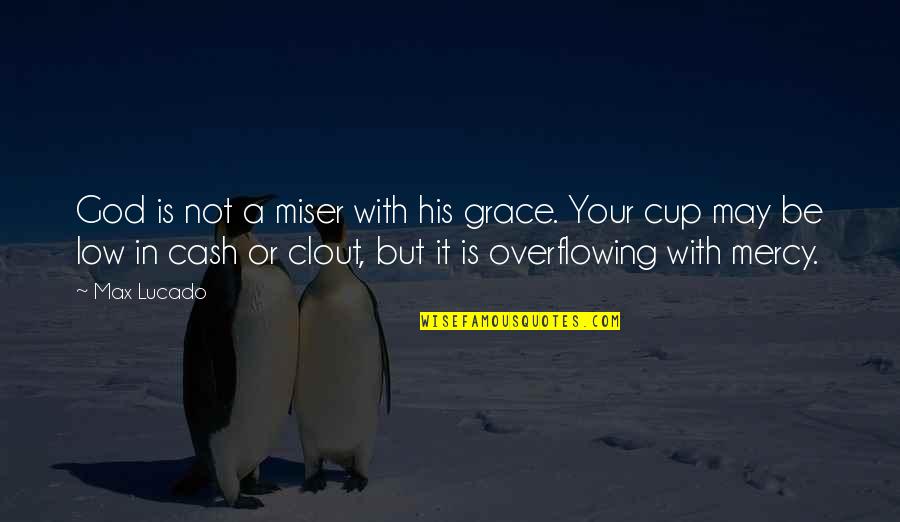 God is not a miser with his grace. Your cup may be low in cash or clout, but it is overflowing with mercy. —
Max Lucado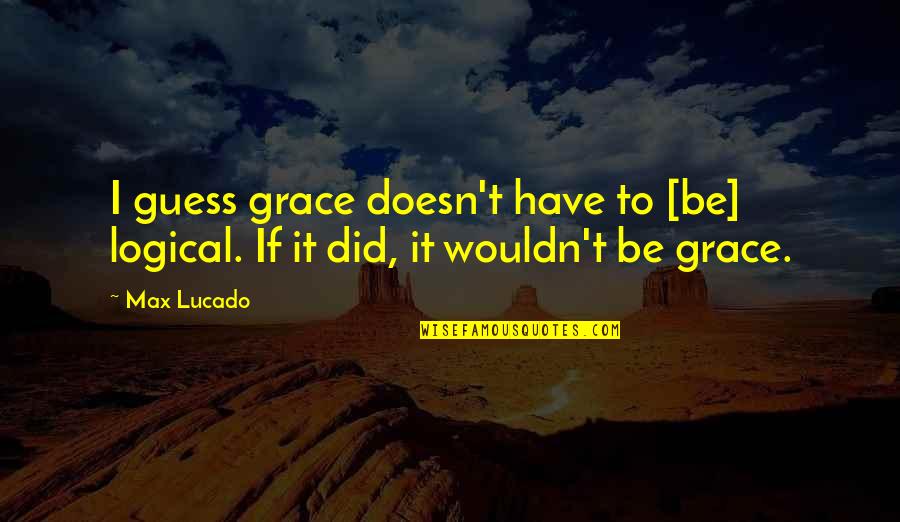 I guess grace doesn't have to [be] logical. If it did, it wouldn't be grace. —
Max Lucado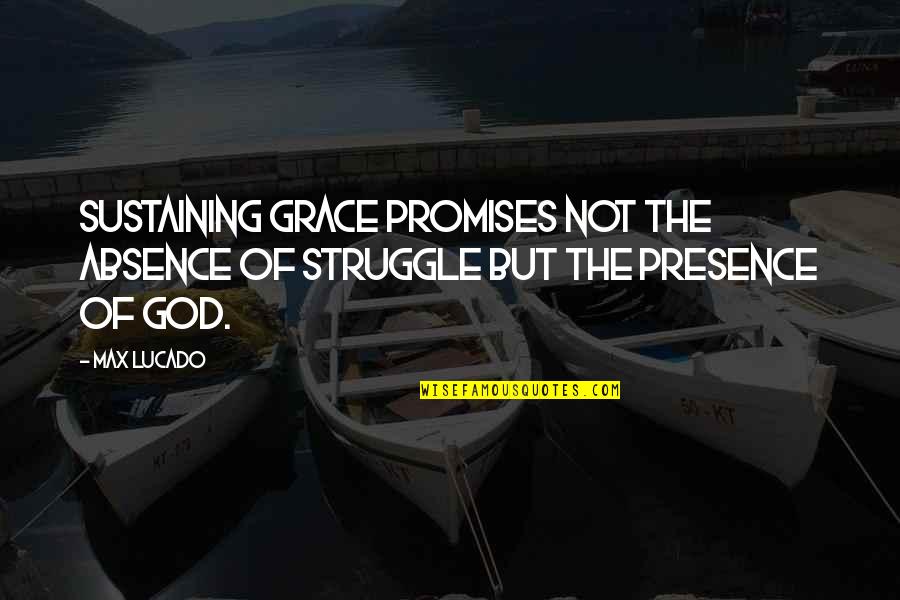 Sustaining grace promises not the absence of struggle but the presence of God. —
Max Lucado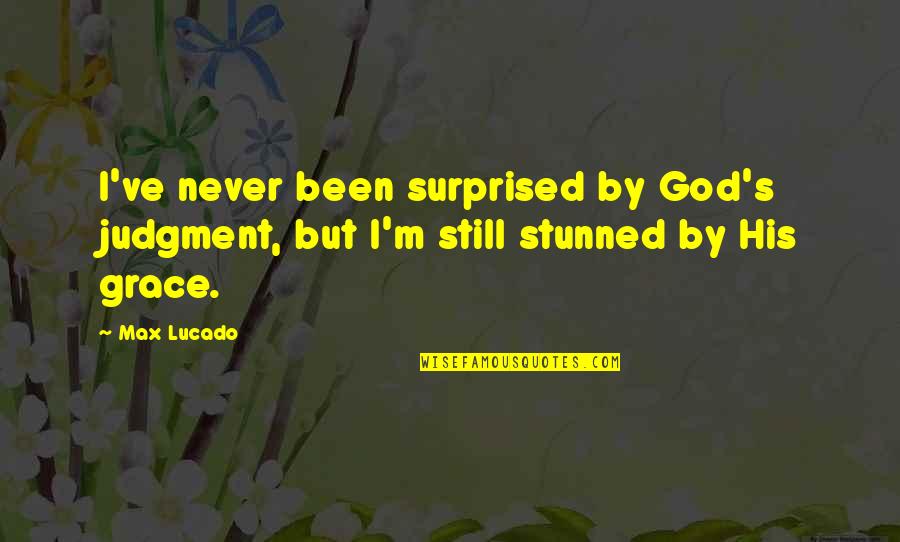 I've never been surprised by God's judgment, but I'm still stunned by His grace. —
Max Lucado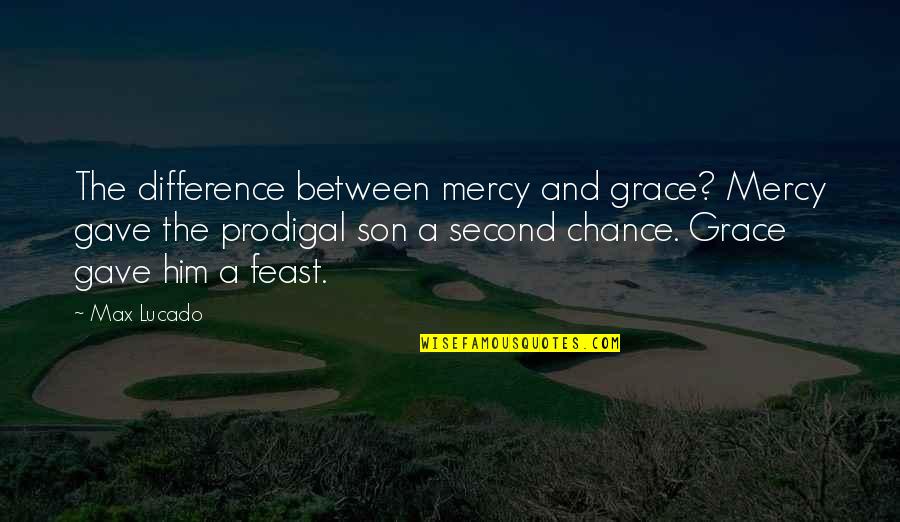 The difference between mercy and grace? Mercy gave the prodigal son a second chance. Grace gave him a feast. —
Max Lucado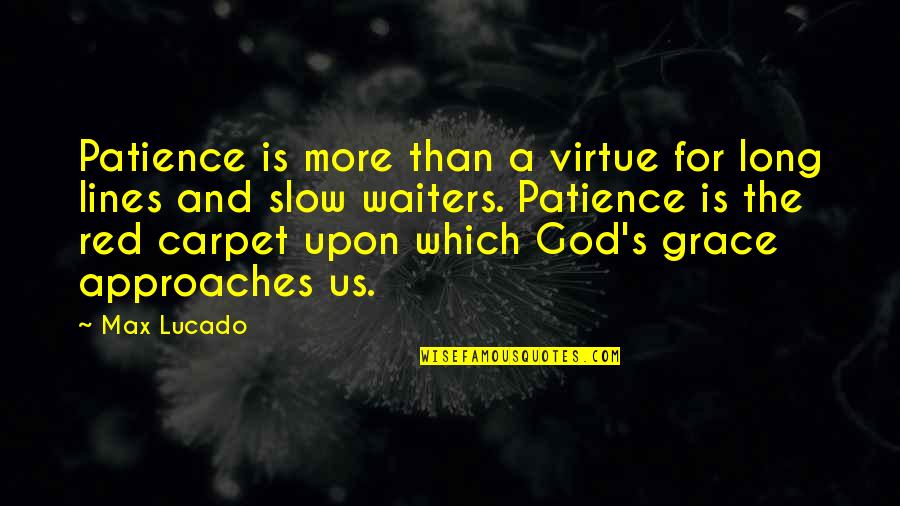 Patience is more than a virtue for long lines and slow waiters. Patience is the red carpet upon which God's grace approaches us. —
Max Lucado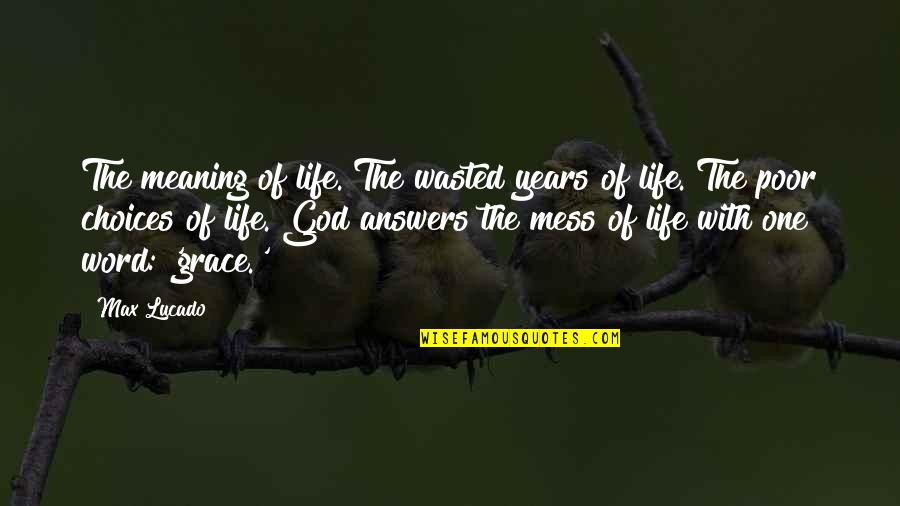 The meaning of life. The wasted years of life. The poor choices of life. God answers the mess of life with one word: 'grace.' —
Max Lucado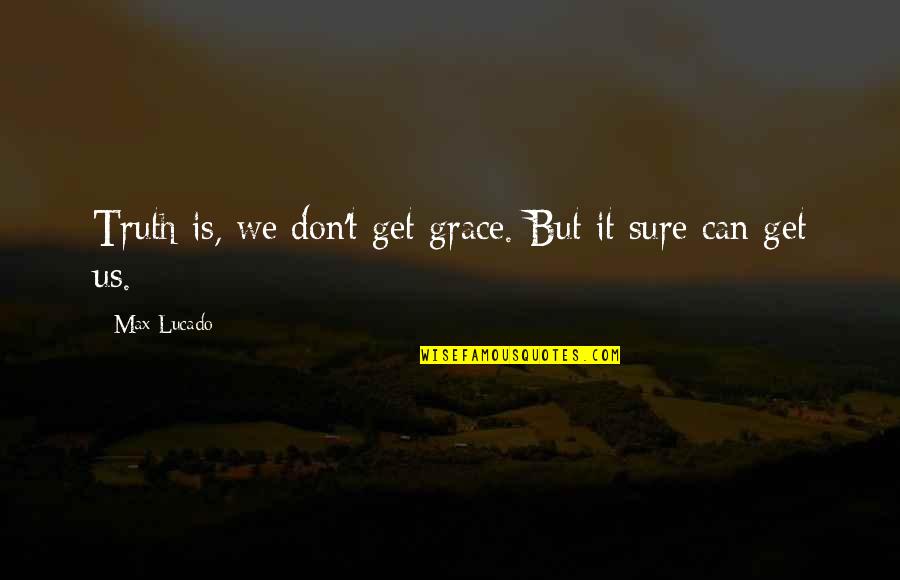 Truth is, we don't get grace. But it sure can get us. —
Max Lucado
There is a difference between grace and mercy. Mercy is the decision of God not to punish us. But grace is the decision of God to save and bless us. —
Max Lucado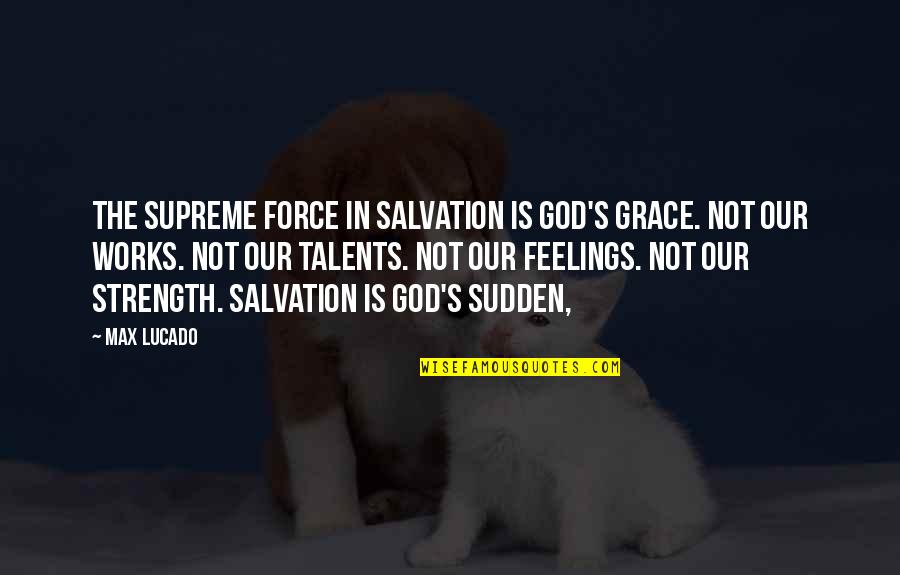 The supreme force in salvation is God's grace. Not our works. Not our talents. Not our feelings. Not our strength. Salvation is God's sudden, —
Max Lucado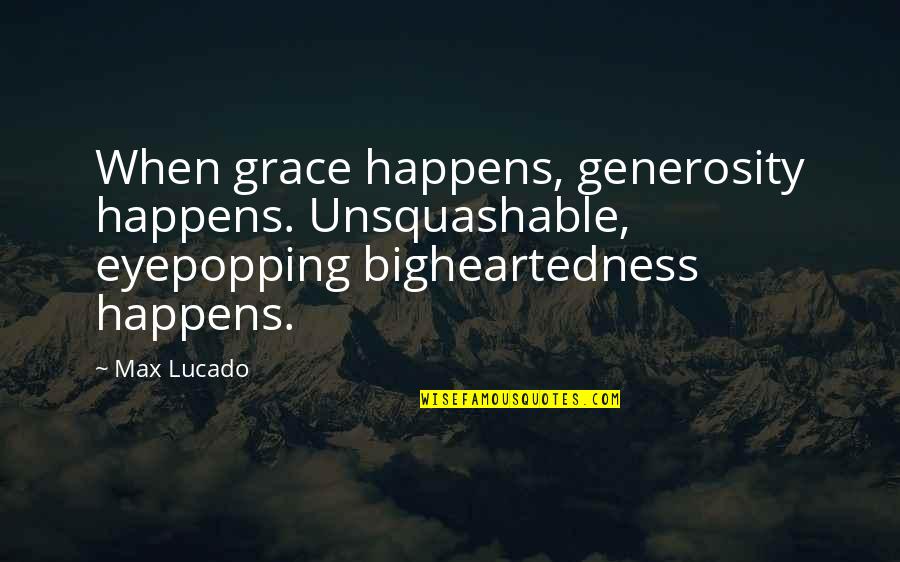 When grace happens, generosity happens. Unsquashable, eyepopping bigheartedness happens. —
Max Lucado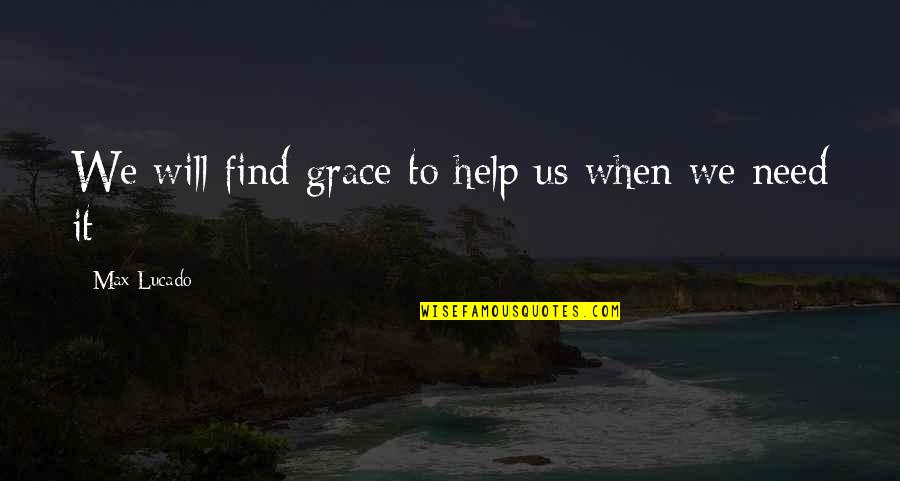 We will find grace to help us when we need it —
Max Lucado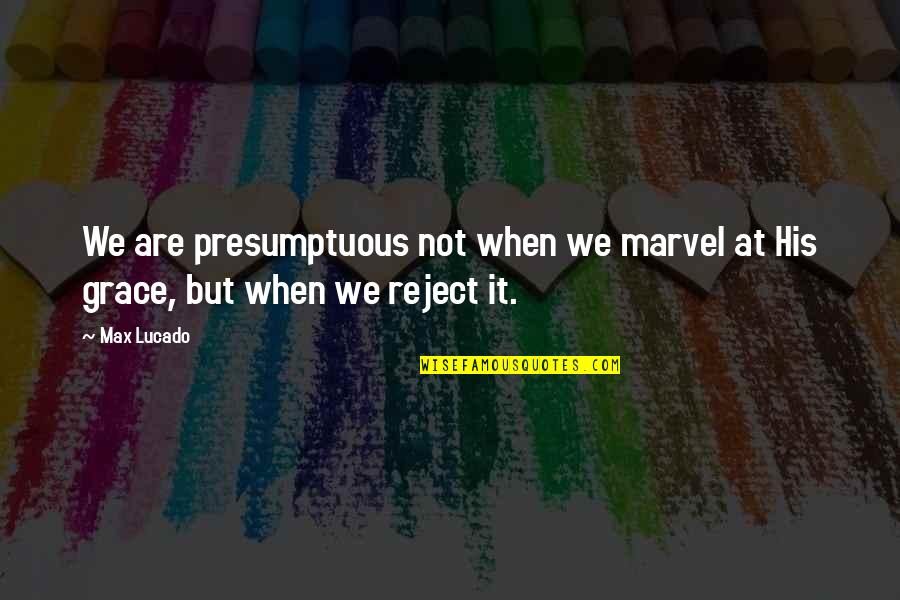 We are presumptuous not when we marvel at His grace, but when we reject it. —
Max Lucado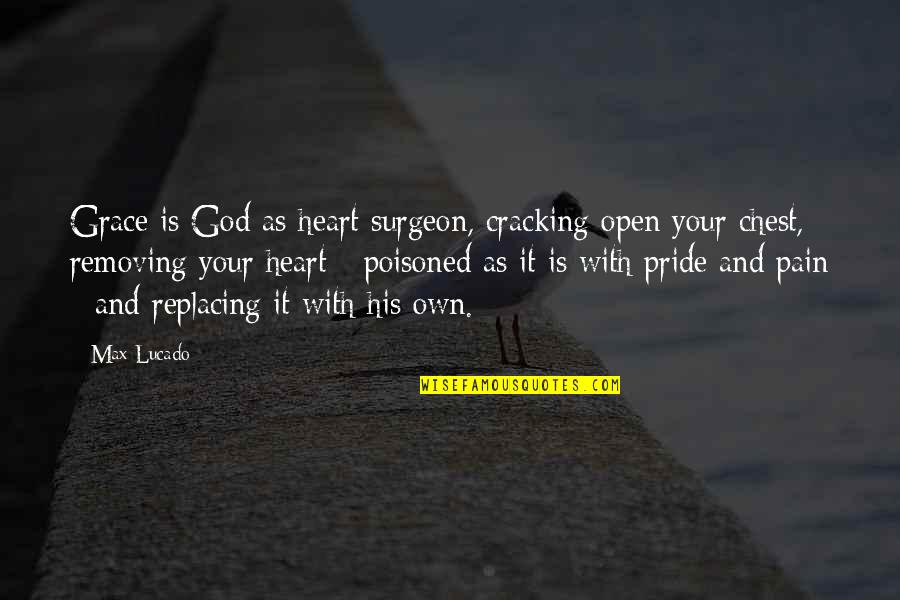 Grace is God as heart surgeon, cracking open your chest, removing your heart - poisoned as it is with pride and pain - and replacing it with his own. —
Max Lucado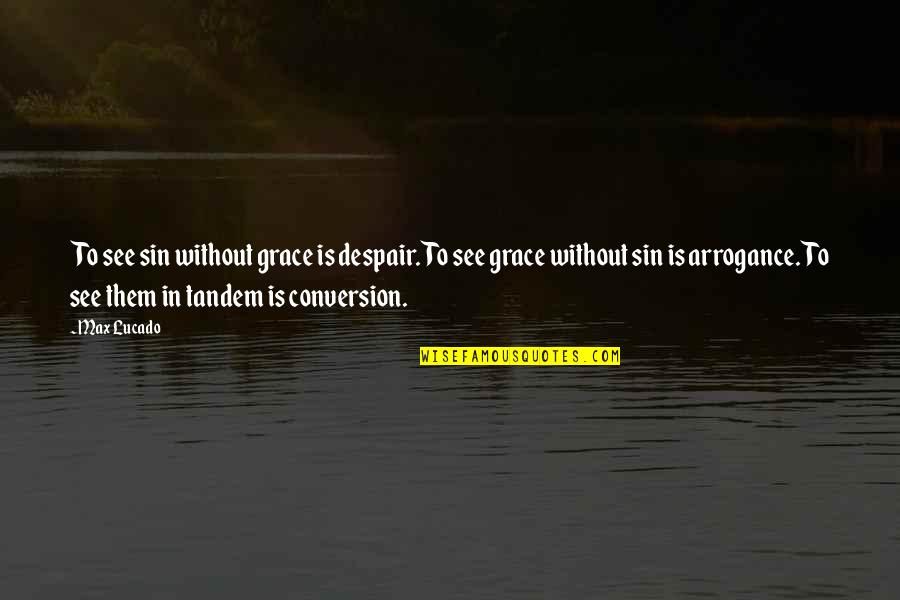 To see sin without grace is despair. To see grace without sin is arrogance. To see them in tandem is conversion. —
Max Lucado