Man Without Words Quotes
Collection of top 44 famous quotes about Man Without Words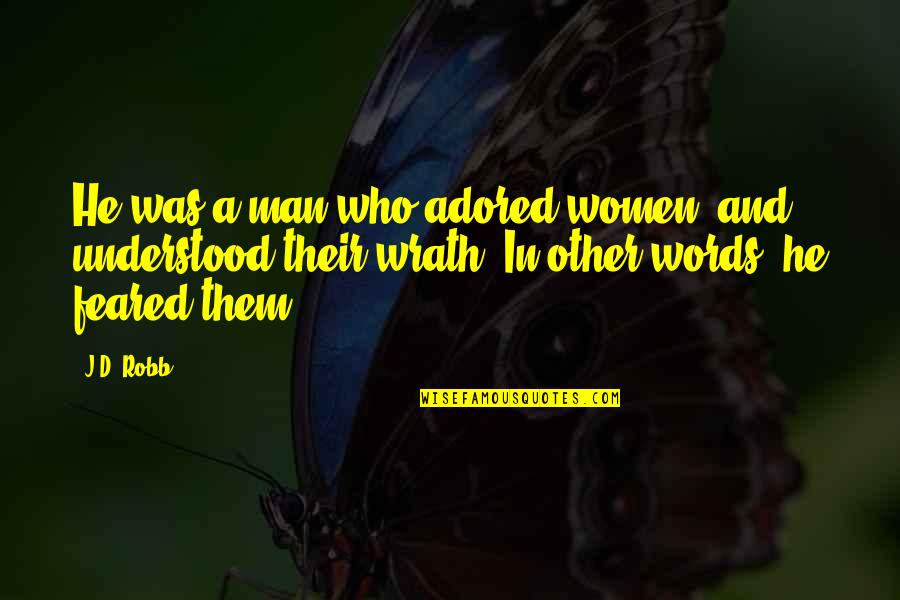 He was a man who adored women, and understood their wrath. In other words, he feared them.
—
J.D. Robb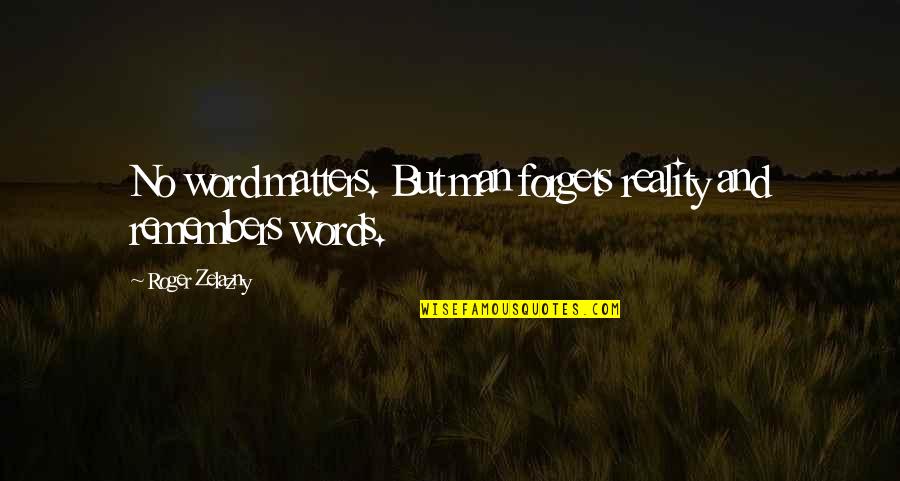 No word matters. But man forgets reality and remembers words.
—
Roger Zelazny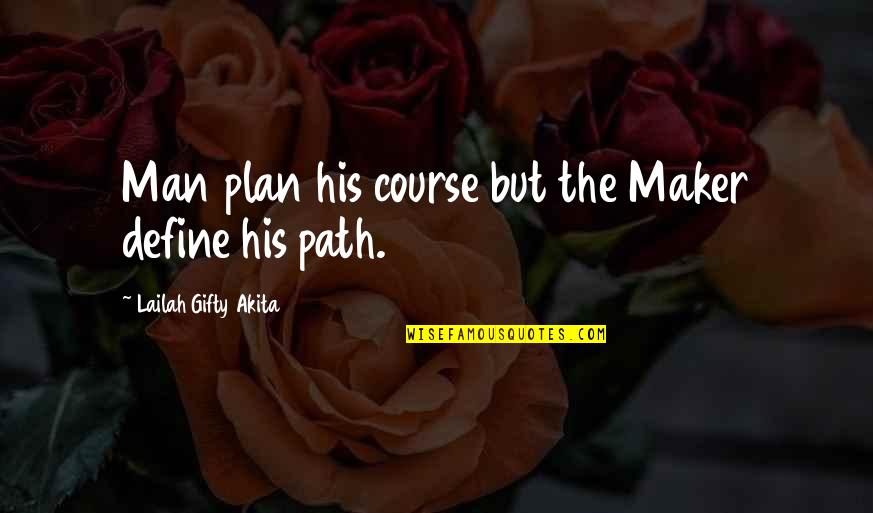 Man plan his course but the Maker define his path.
—
Lailah Gifty Akita
If a man has to say trust me it's a sure sign you cannot. Trust him, that is. Trust is a thing you do without words.
—
Juliet Marillier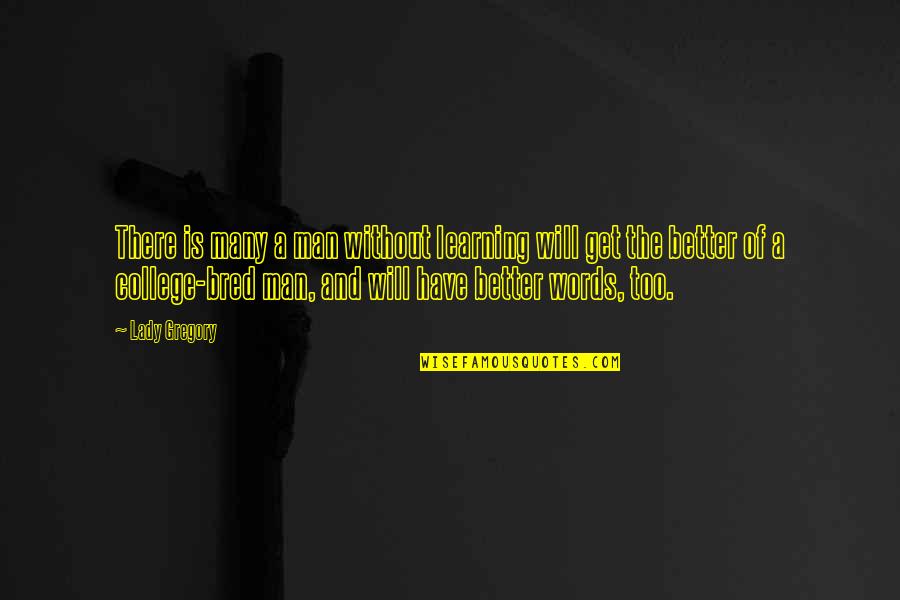 There is many a man without learning will get the better of a college-bred man, and will have better words, too.
—
Lady Gregory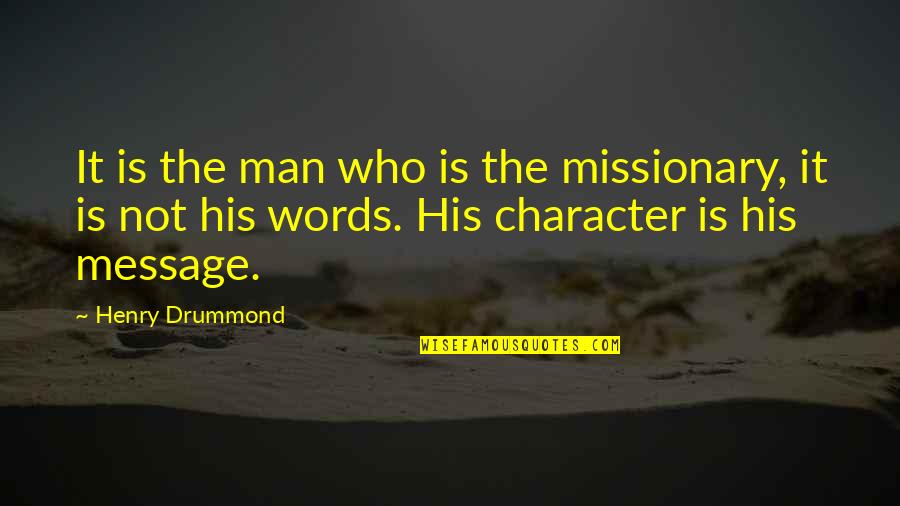 It is the man who is the missionary, it is not his words. His character is his message.
—
Henry Drummond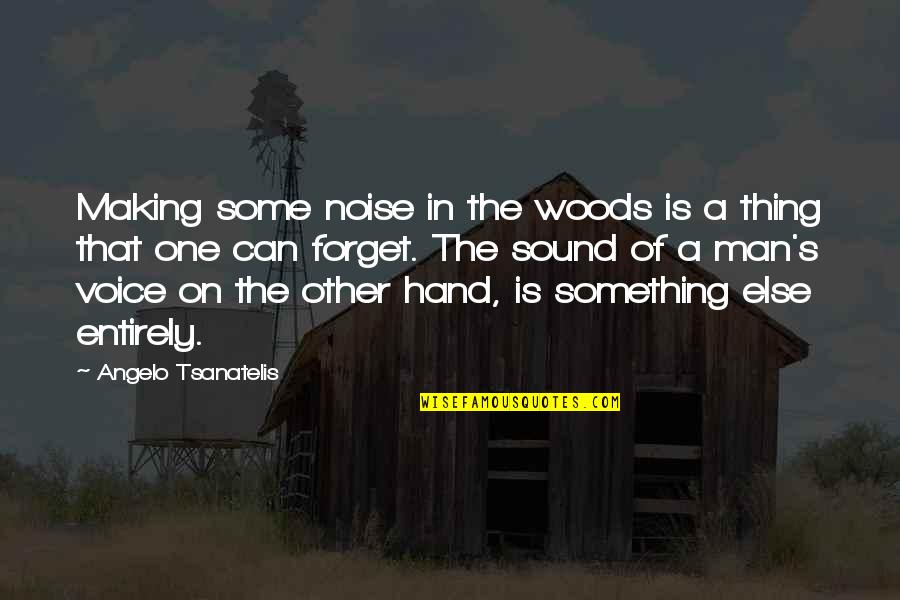 Making some noise in the woods is a thing that one can forget. The sound of a man's voice on the other hand, is something else entirely.
—
Angelo Tsanatelis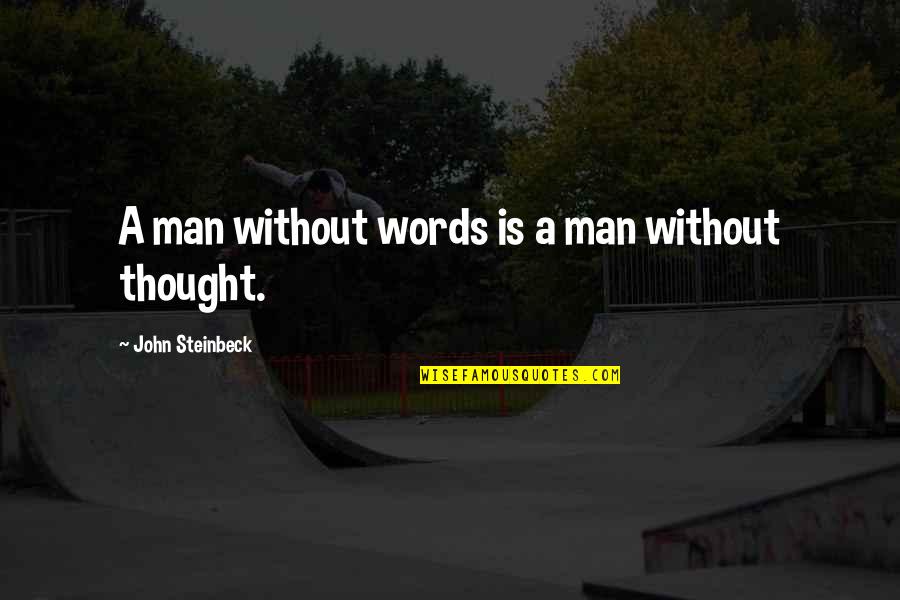 A man without words is a man without thought.
—
John Steinbeck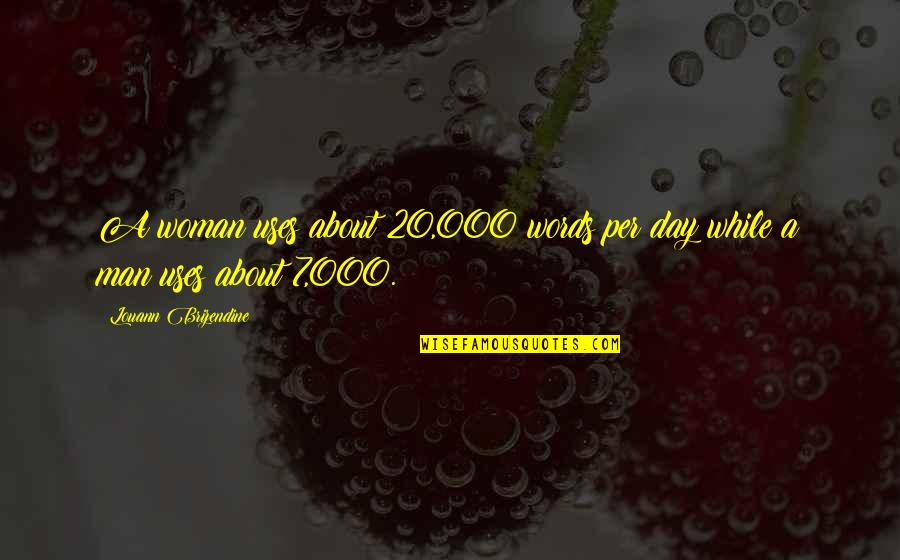 A woman uses about 20,000 words per day while a man uses about 7,000.
—
Louann Brizendine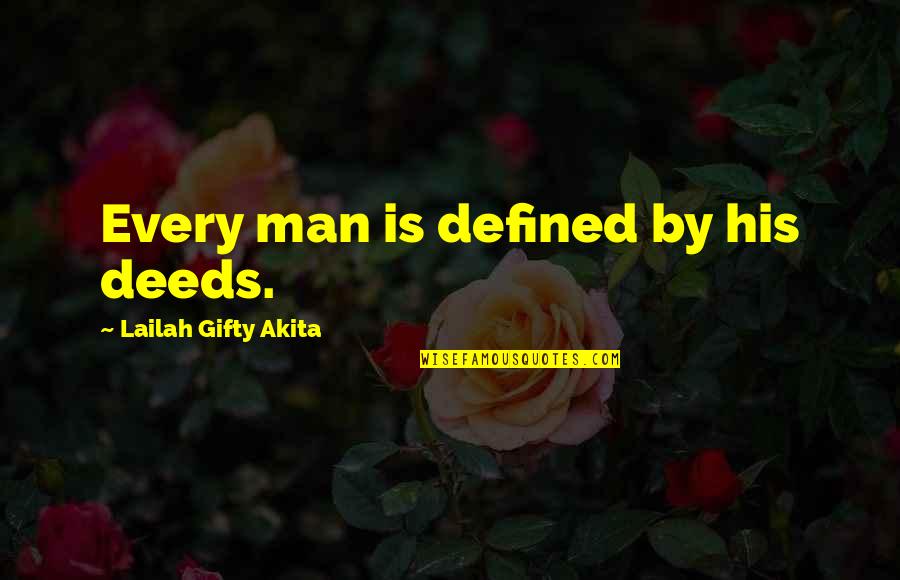 Every man is defined by his deeds.
—
Lailah Gifty Akita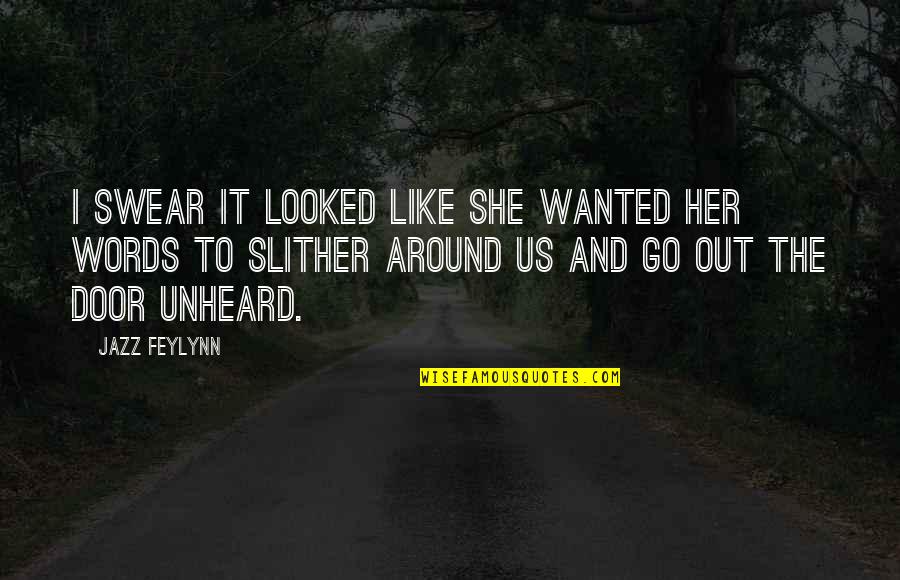 I swear it looked like she wanted her words to slither around us and go out the door unheard.
—
Jazz Feylynn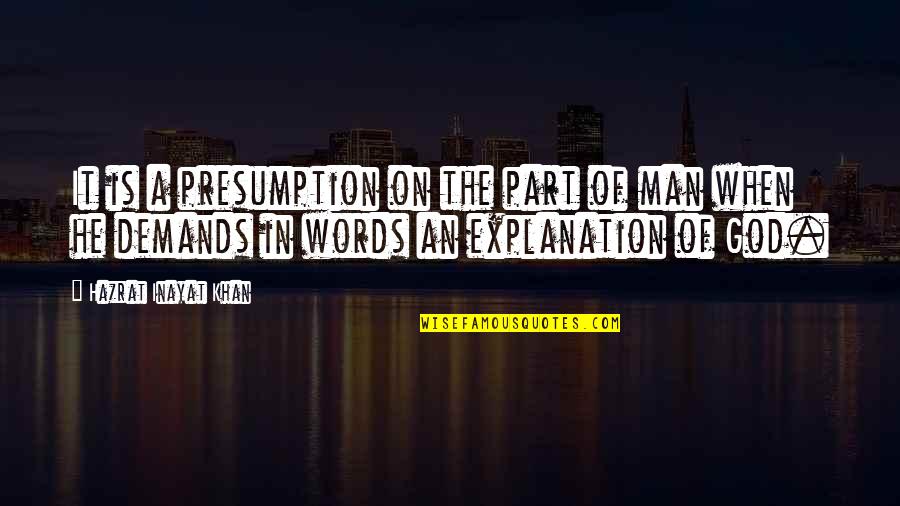 It is a presumption on the part of man when he demands in words an explanation of God.
—
Hazrat Inayat Khan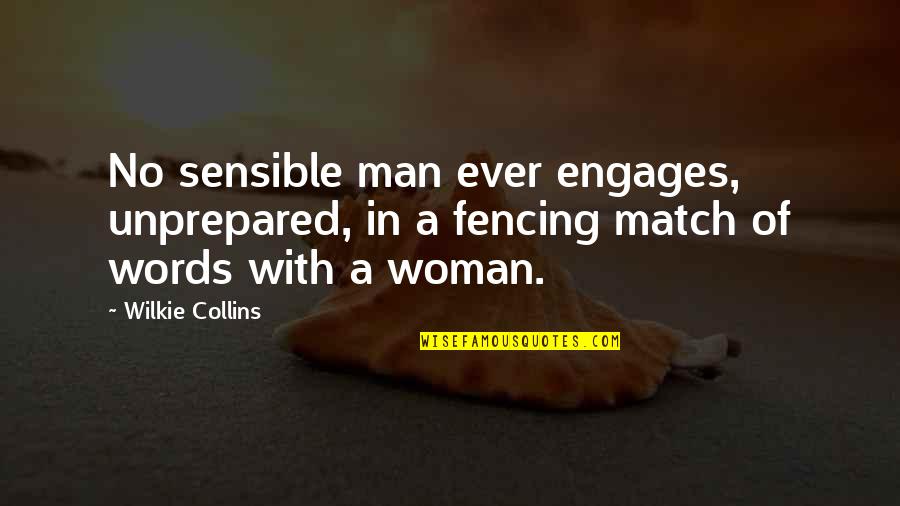 No sensible man ever engages, unprepared, in a fencing match of words with a woman.
—
Wilkie Collins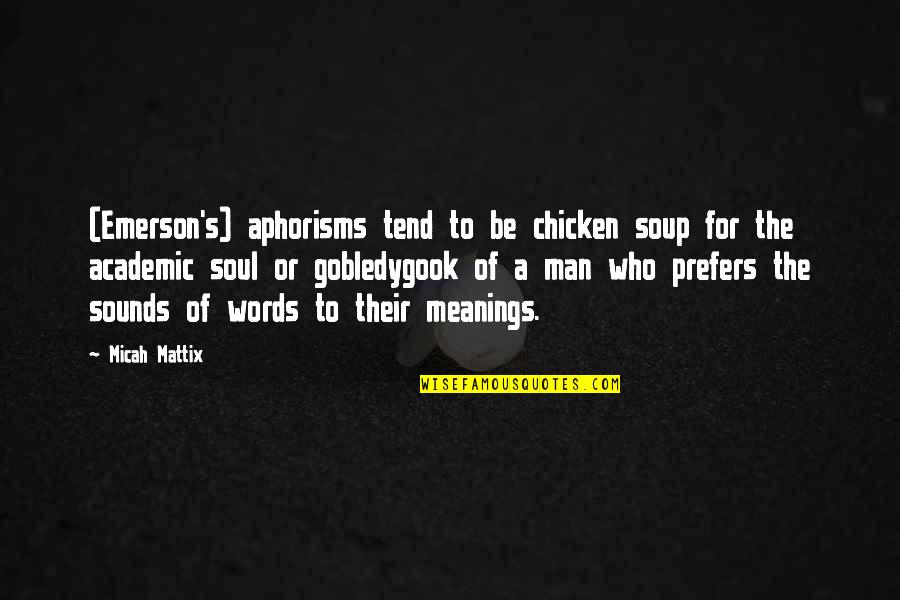 (Emerson's) aphorisms tend to be chicken soup for the academic soul or gobledygook of a man who prefers the sounds of words to their meanings. —
Micah Mattix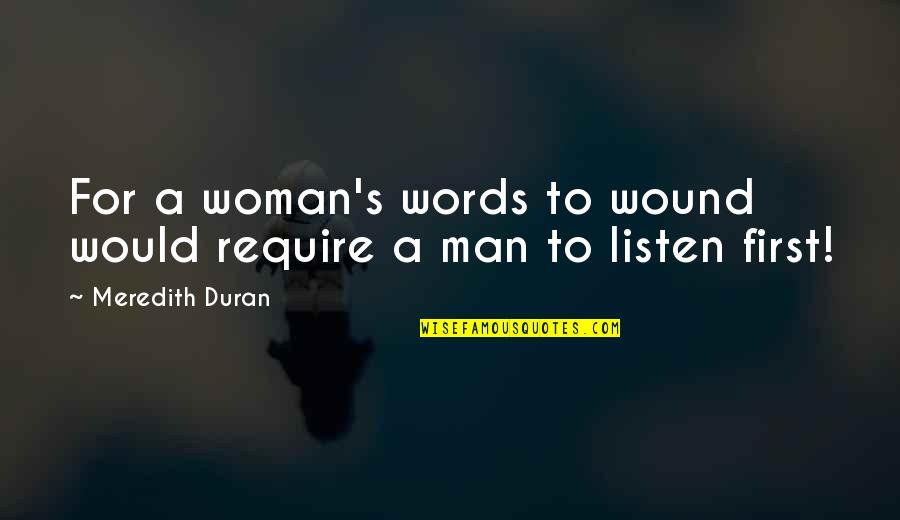 For a woman's words to wound would require a man to listen first! —
Meredith Duran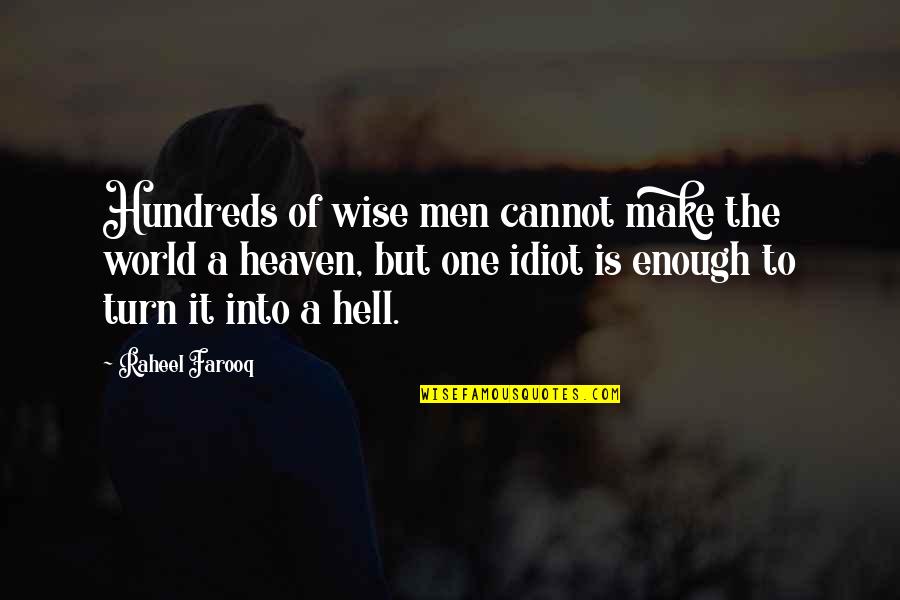 Hundreds of wise men cannot make the world a heaven, but one idiot is enough to turn it into a hell. —
Raheel Farooq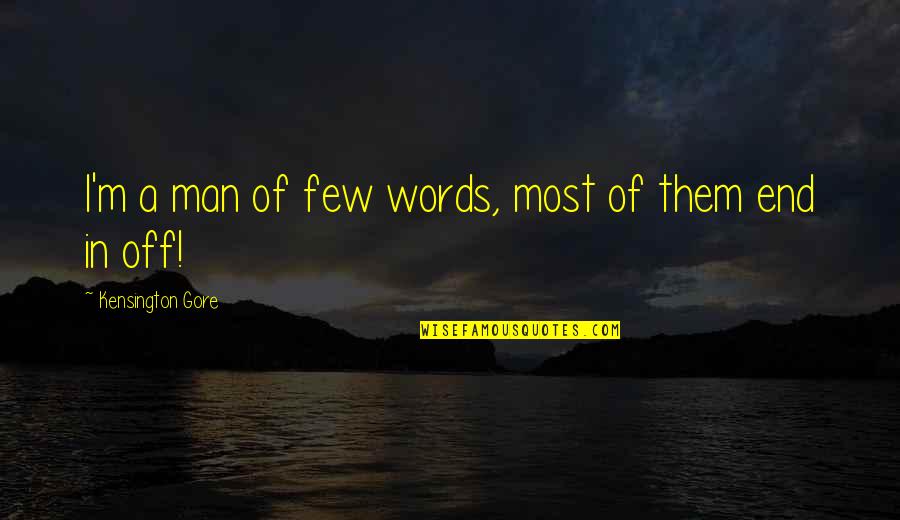 I'm a man of few words, most of them end in off! —
Kensington Gore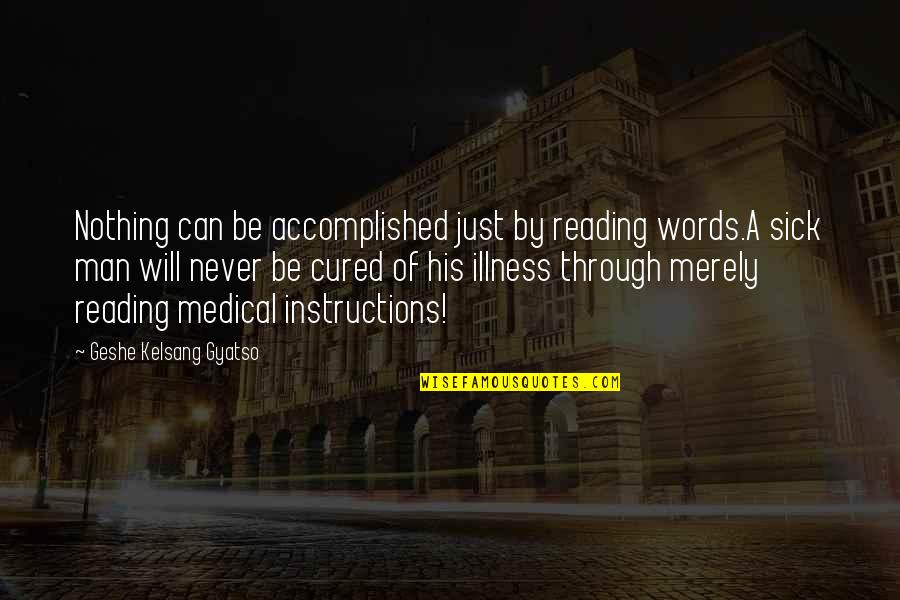 Nothing can be accomplished just by reading words.
A sick man will never be cured of his illness through merely reading medical instructions! —
Geshe Kelsang Gyatso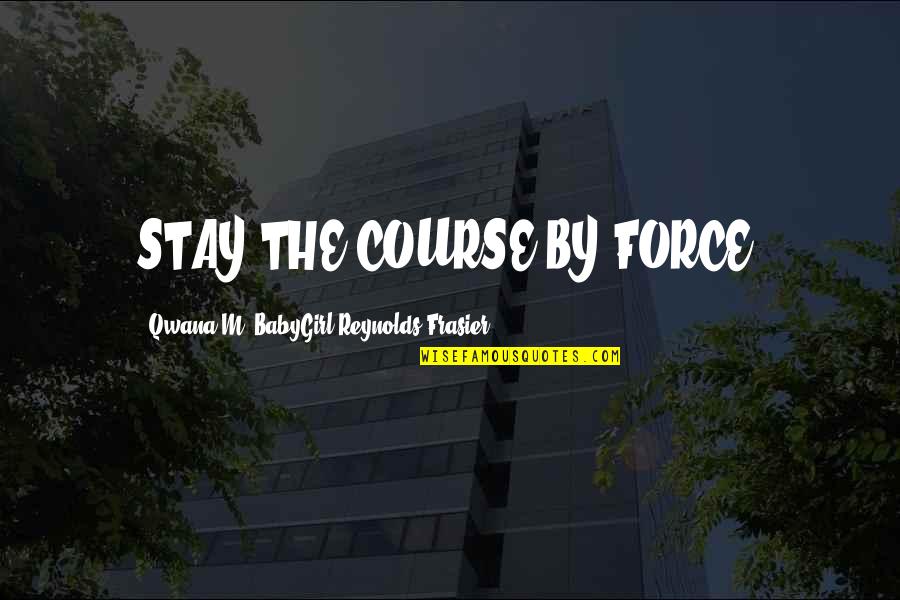 STAY THE COURSE BY FORCE! —
Qwana M. BabyGirl Reynolds-Frasier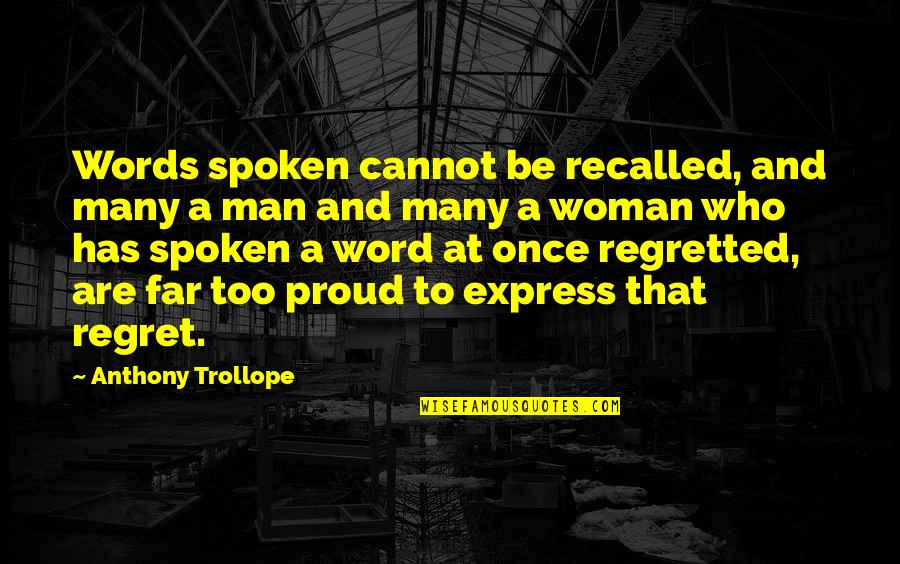 Words spoken cannot be recalled, and many a man and many a woman who has spoken a word at once regretted, are far too proud to express that regret. —
Anthony Trollope
Indeed, the power of words has gone to man's head in more than one way. To define has come to mean almost the same thing as to understand. —
Alan W. Watts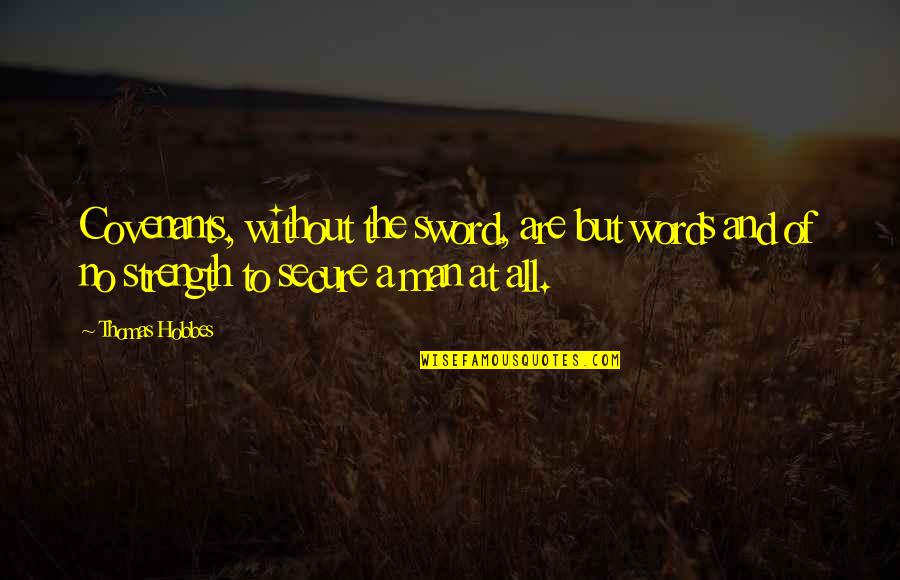 Covenants, without the sword, are but words and of no strength to secure a man at all. —
Thomas Hobbes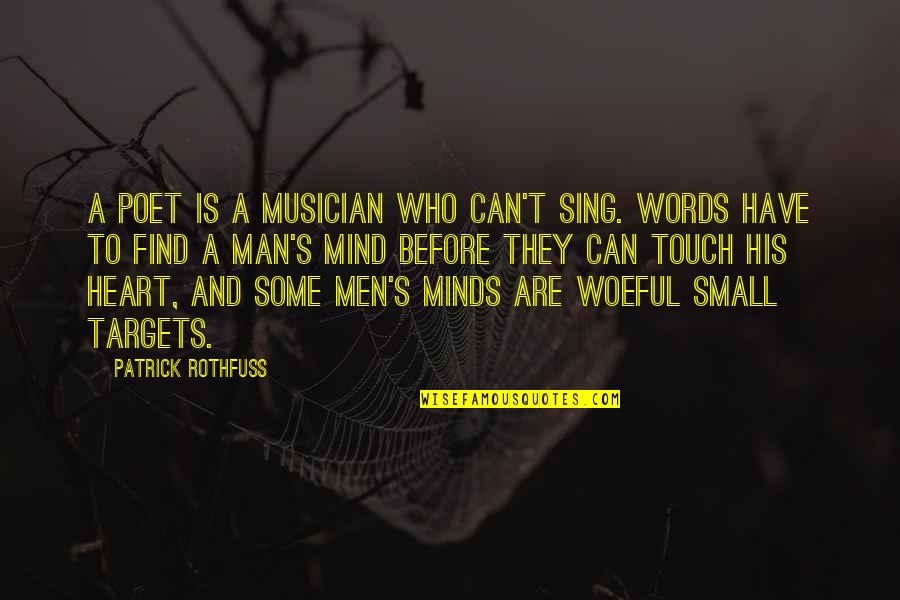 A poet is a musician who can't sing. Words have to find a man's mind before they can touch his heart, and some men's minds are woeful small targets. —
Patrick Rothfuss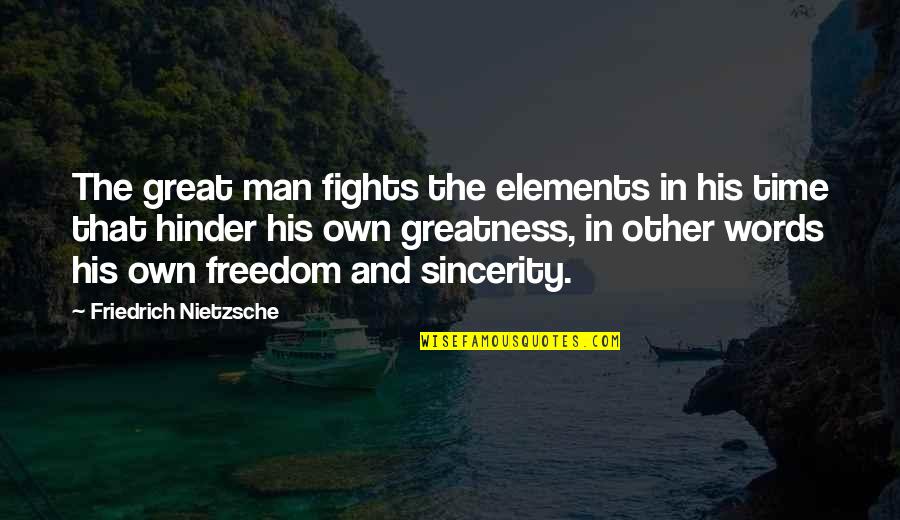 The great man fights the elements in his time that hinder his own greatness, in other words his own freedom and sincerity. —
Friedrich Nietzsche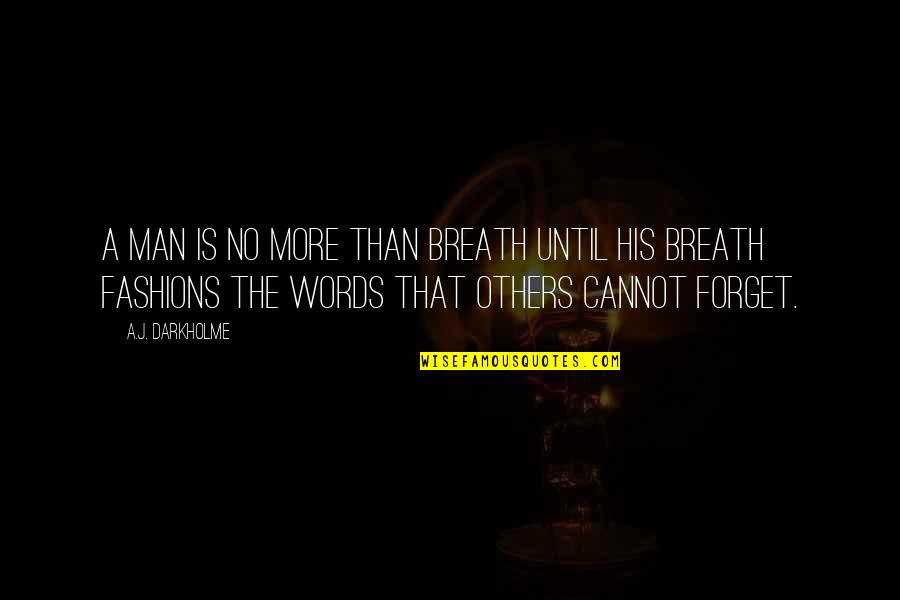 A man is no more than breath until his breath fashions the words that others cannot forget. —
A.J. Darkholme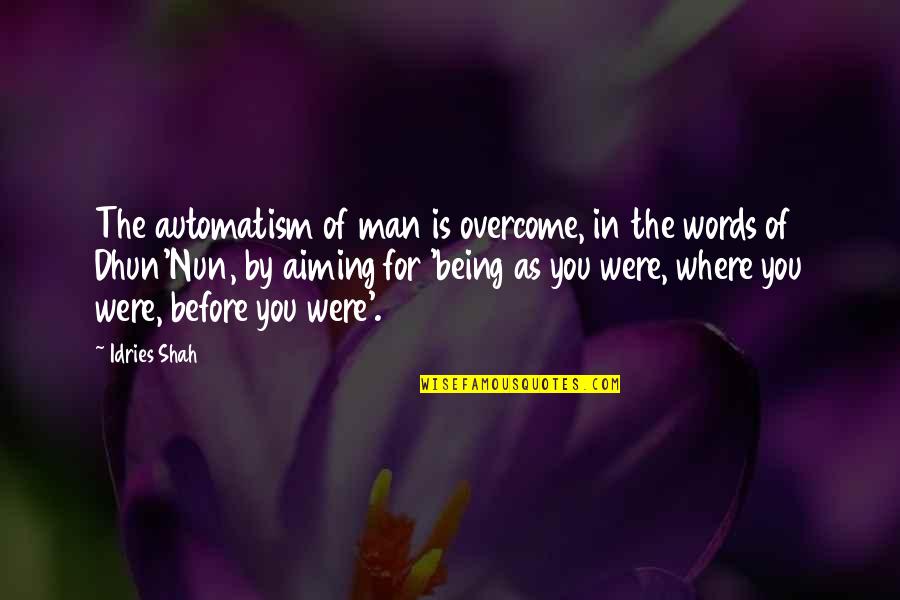 The automatism of man is overcome, in the words of Dhun'Nun, by aiming for 'being as you were, where you were, before you were'. —
Idries Shah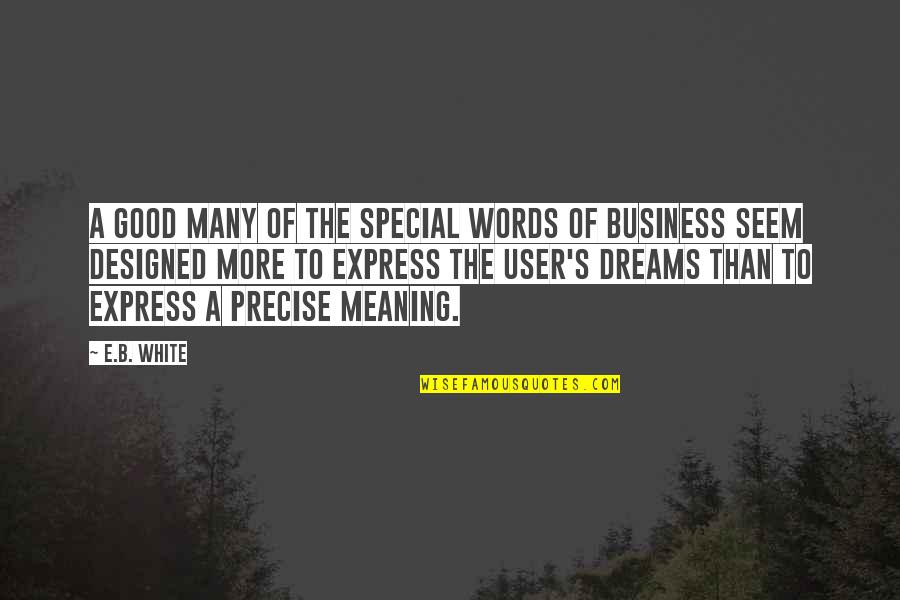 A good many of the special words of business seem designed more to express the user's dreams than to express a precise meaning. —
E.B. White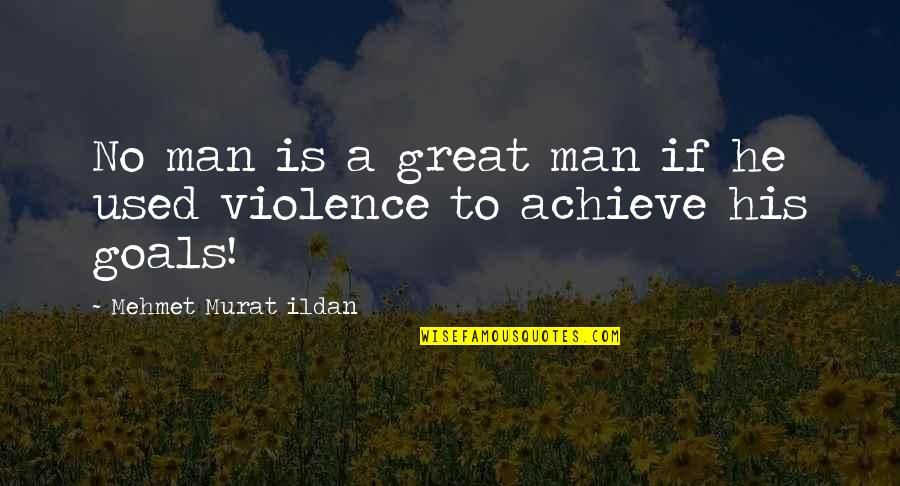 No man is a great man if he used violence to achieve his goals! —
Mehmet Murat Ildan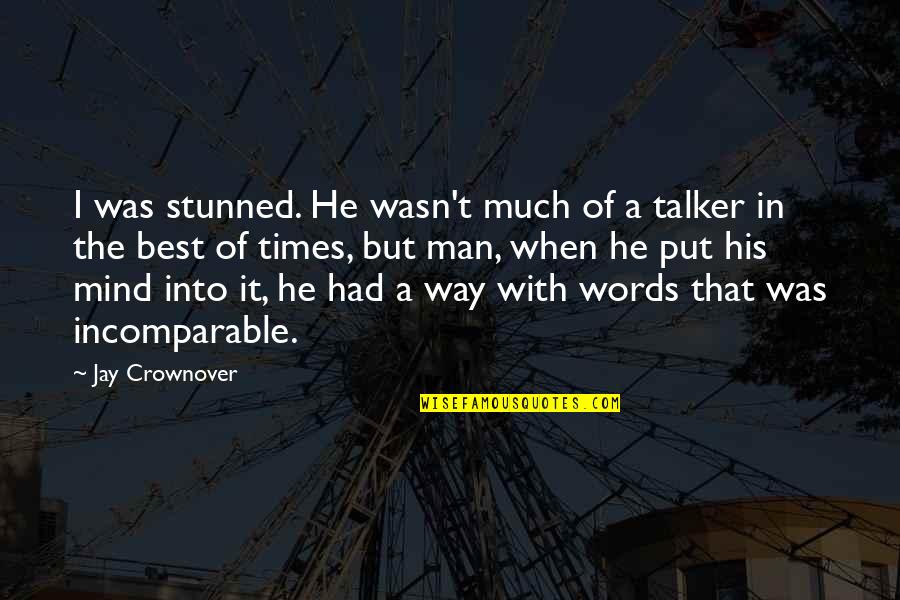 I was stunned. He wasn't much of a talker in the best of times, but man, when he put his mind into it, he had a way with words that was incomparable. —
Jay Crownover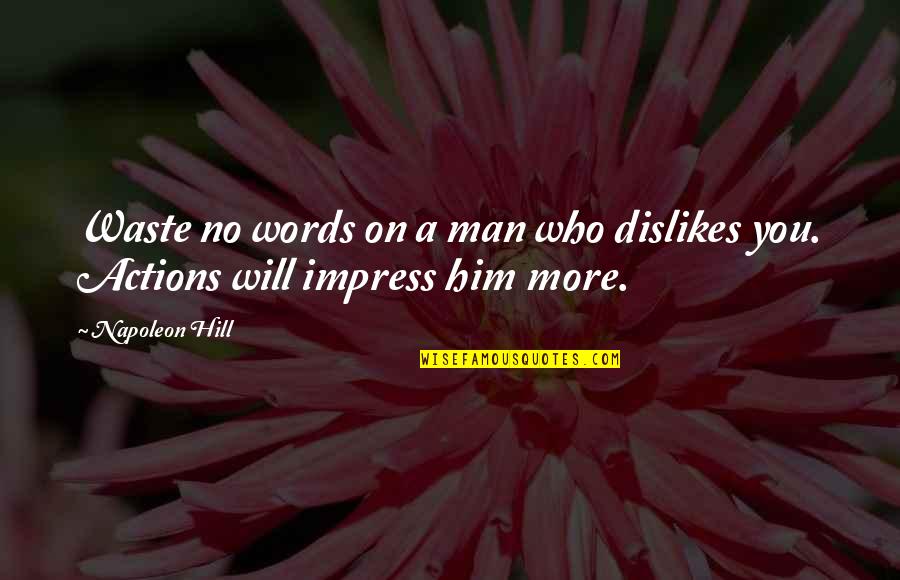 Waste no words on a man who dislikes you. Actions will impress him more. —
Napoleon Hill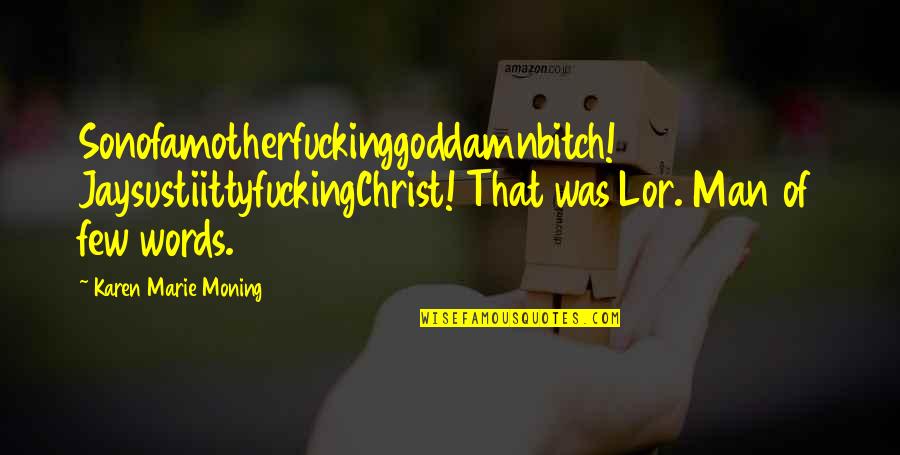 Sonofamotherfuckinggoddamnbitch! JaysustiittyfuckingChrist!
That was Lor. Man of few words. —
Karen Marie Moning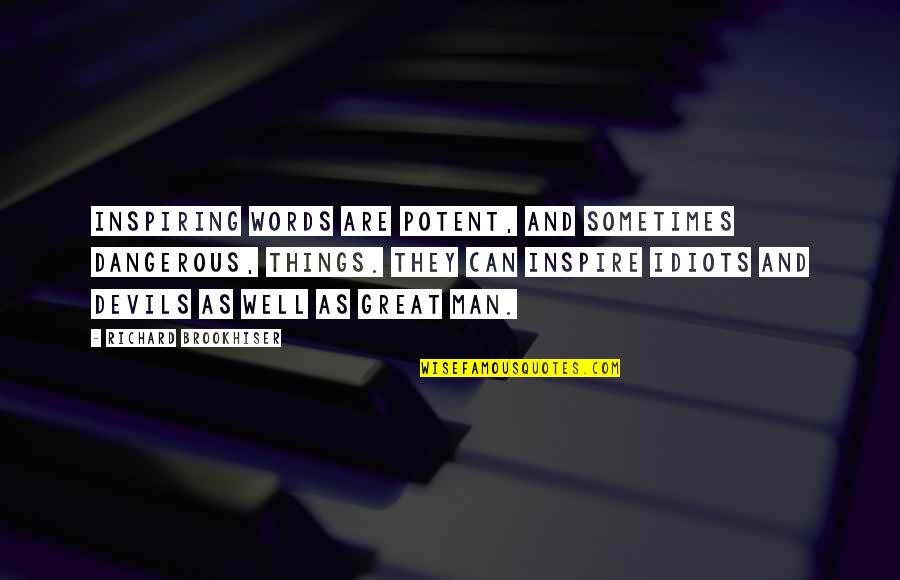 Inspiring words are potent, and sometimes dangerous, things. They can inspire idiots and devils as well as great man. —
Richard Brookhiser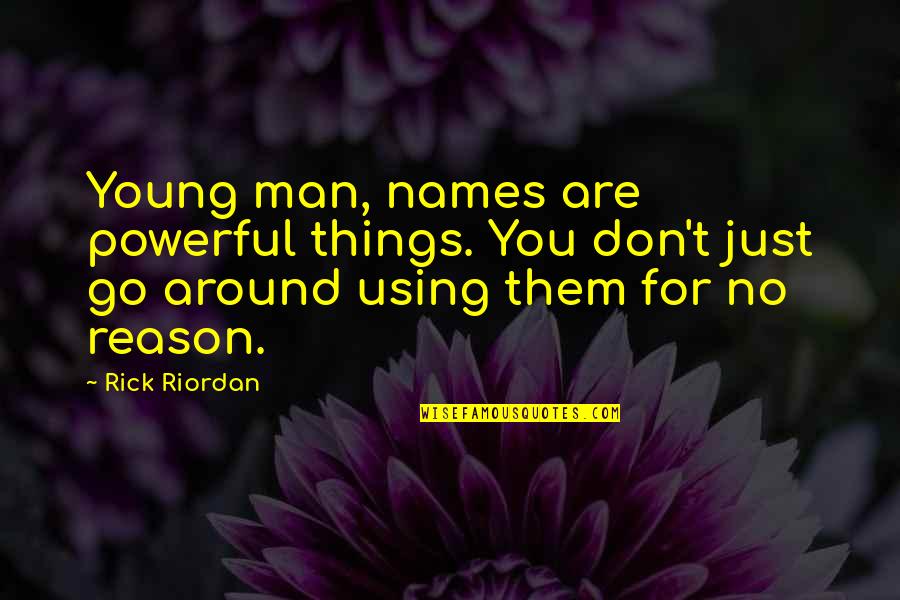 Young man, names are powerful things. You don't just go around using them for no reason. —
Rick Riordan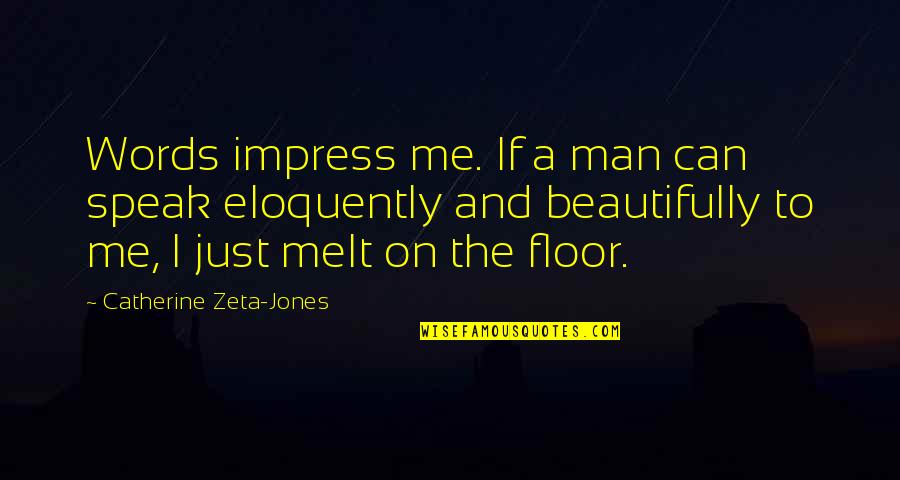 Words impress me. If a man can speak eloquently and beautifully to me, I just melt on the floor. —
Catherine Zeta-Jones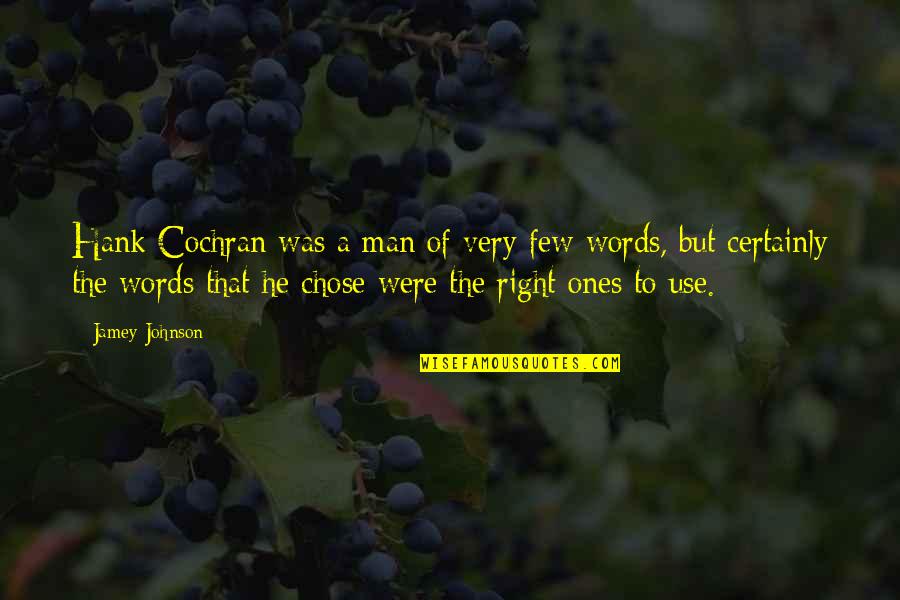 Hank Cochran was a man of very few words, but certainly the words that he chose were the right ones to use. —
Jamey Johnson
All these primary impulses, not easily described in words, are the springs of man's actions. —
Albert Einstein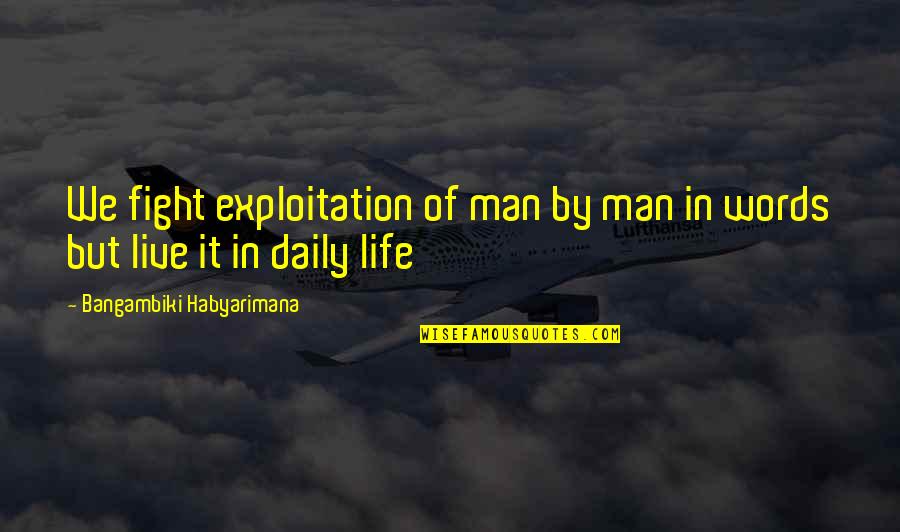 We fight exploitation of man by man in words but live it in daily life —
Bangambiki Habyarimana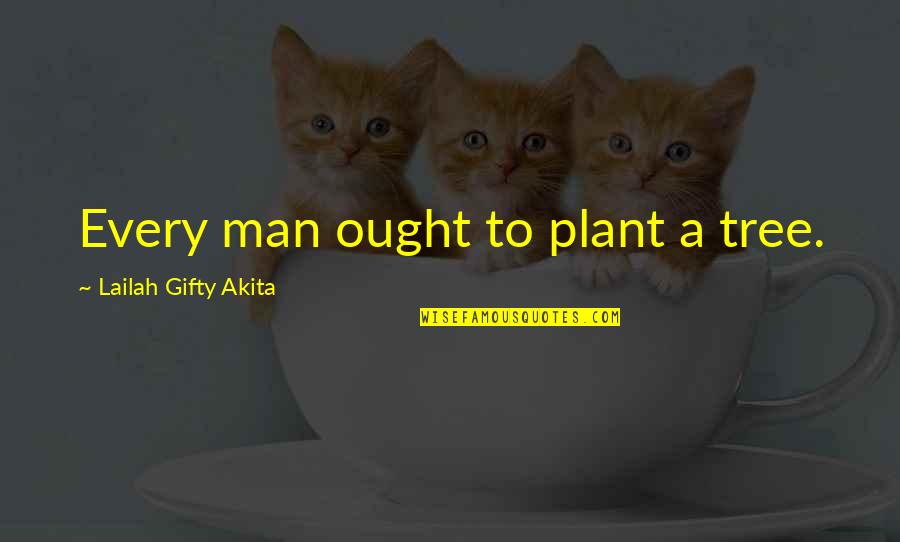 Every man ought to plant a tree. —
Lailah Gifty Akita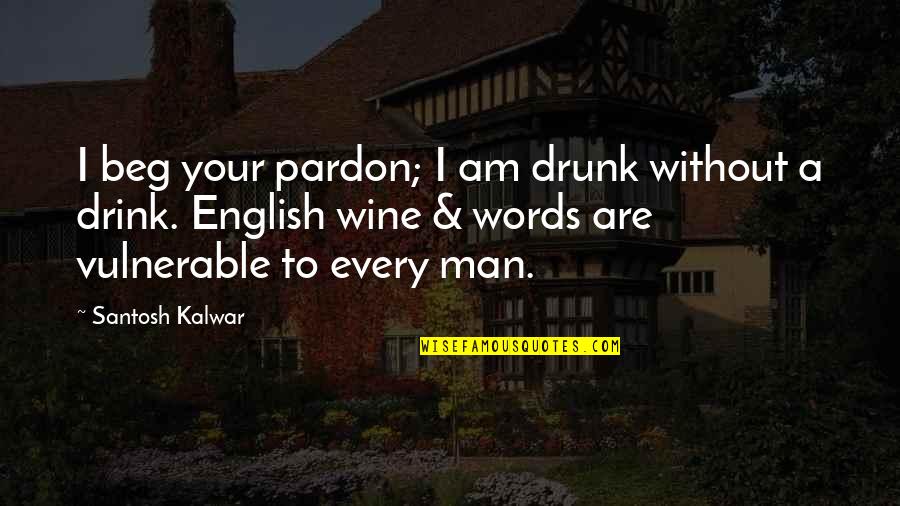 I beg your pardon; I am drunk without a drink. English wine & words are vulnerable to every man. —
Santosh Kalwar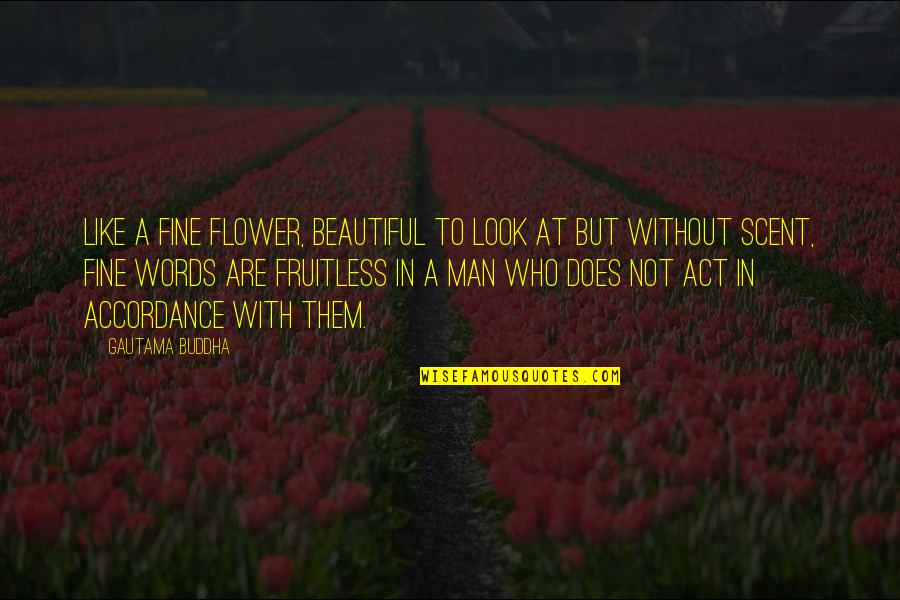 Like a fine flower, beautiful to look at but without scent, fine words are fruitless in a man who does not act in accordance with them. —
Gautama Buddha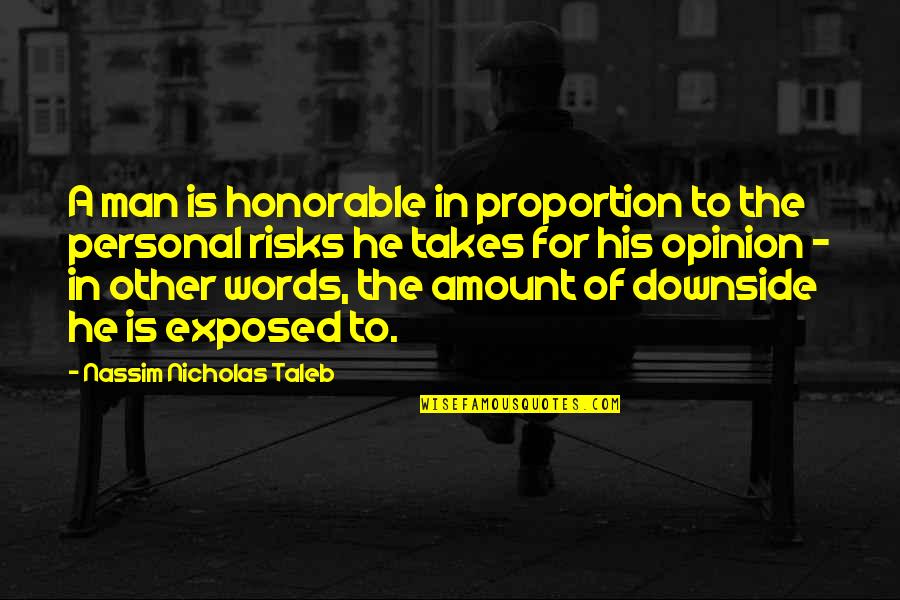 A man is honorable in proportion to the personal risks he takes for his opinion - in other words, the amount of downside he is exposed to. —
Nassim Nicholas Taleb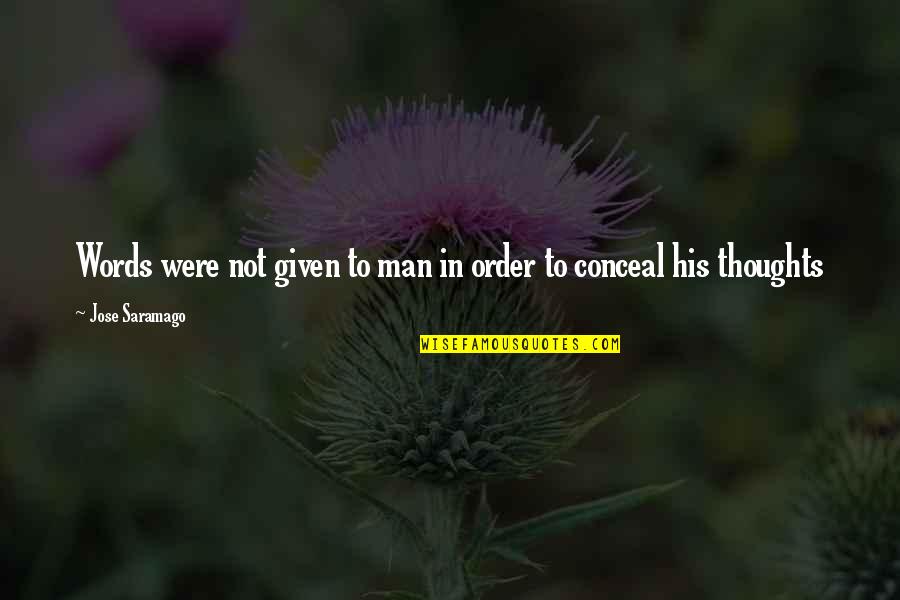 Words were not given to man in order to conceal his thoughts —
Jose Saramago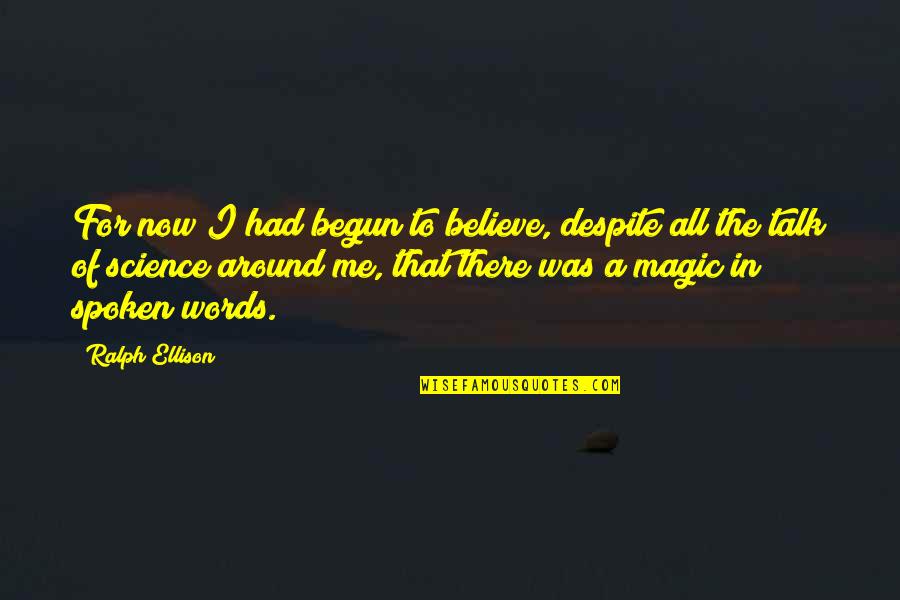 For now I had begun to believe, despite all the talk of science around me, that there was a magic in spoken words. —
Ralph Ellison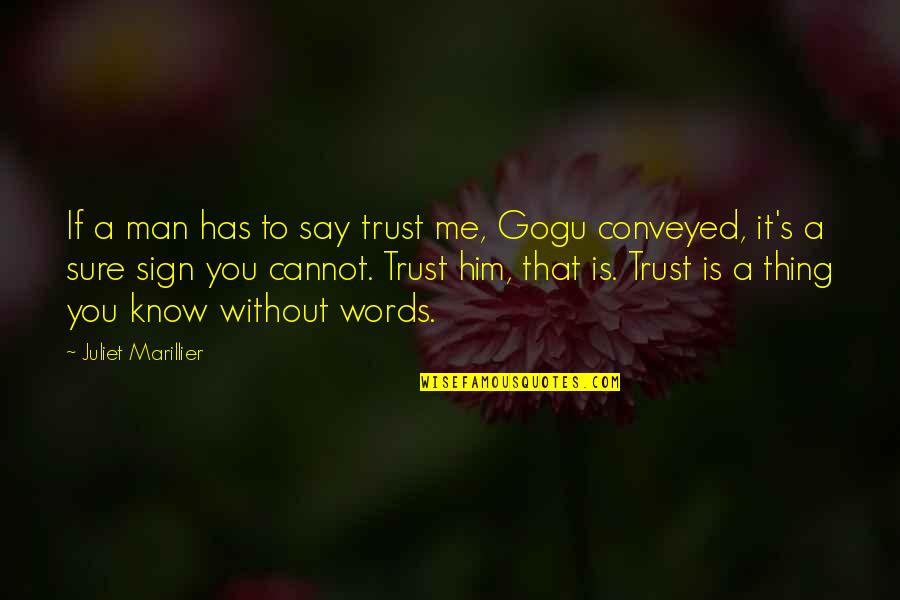 If a man has to say trust me, Gogu conveyed, it's a sure sign you cannot. Trust him, that is. Trust is a thing you know without words. —
Juliet Marillier