Equality And Love Quotes
Collection of top 32 famous quotes about Equality And Love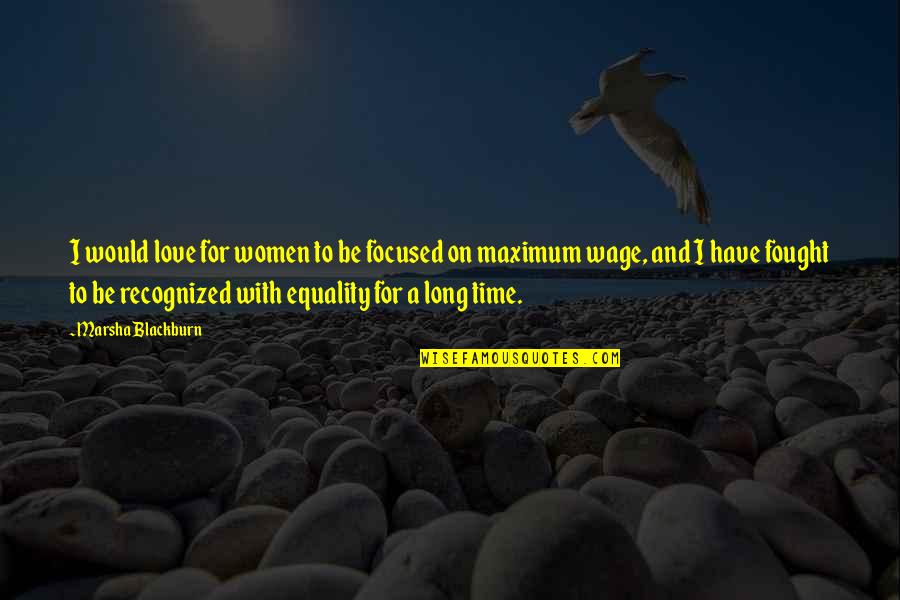 I would love for women to be focused on maximum wage, and I have fought to be recognized with equality for a long time.
—
Marsha Blackburn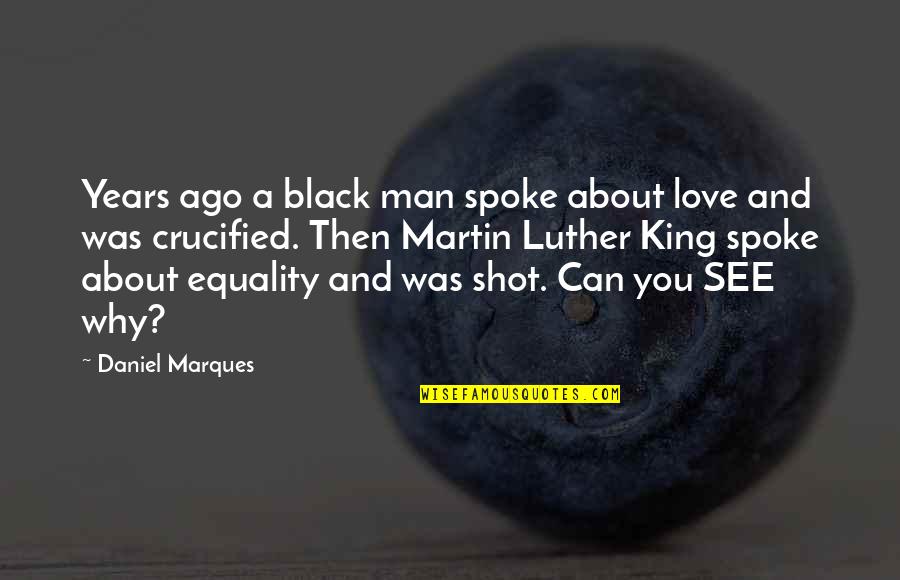 Years ago a black man spoke about love and was crucified. Then Martin Luther King spoke about equality and was shot. Can you SEE why?
—
Daniel Marques
judging a person by their mistakes is like looking in the the mirror and seeing yourself without any flaws
—
Unknown Author 669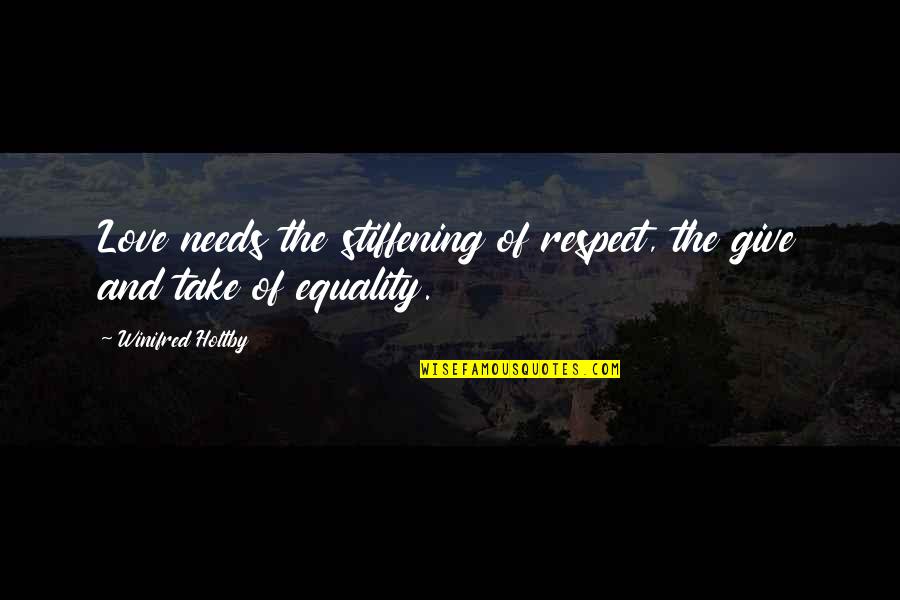 Love needs the stiffening of respect, the give and take of equality.
—
Winifred Holtby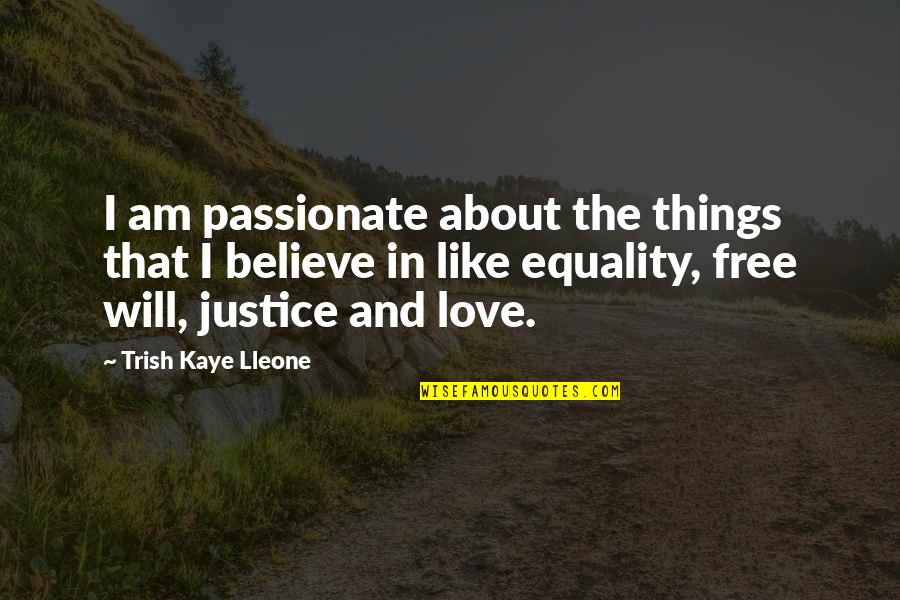 I am passionate about the things that I believe in like equality, free will, justice and love.
—
Trish Kaye Lleone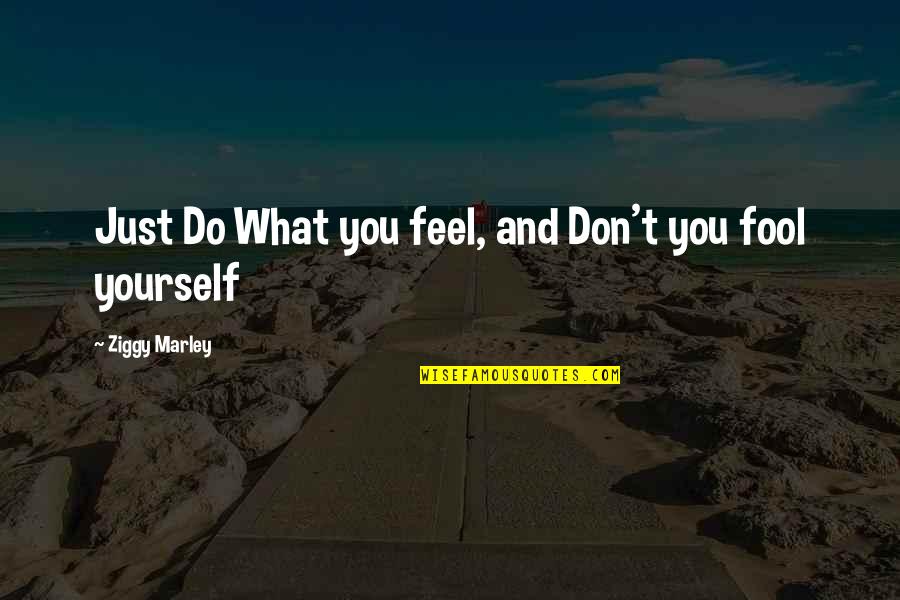 Just Do What you feel, and Don't you fool yourself
—
Ziggy Marley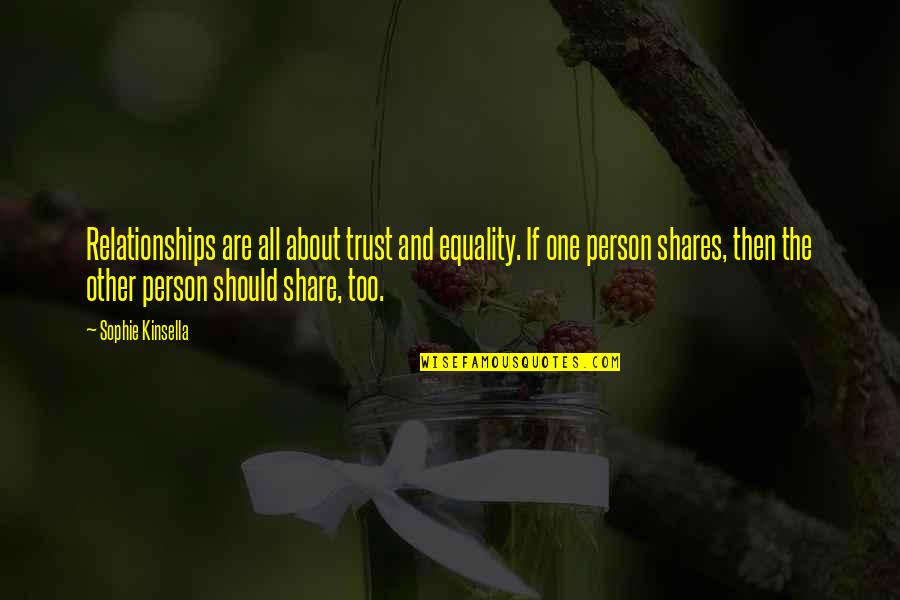 Relationships are all about trust and equality. If one person shares, then the other person should share, too.
—
Sophie Kinsella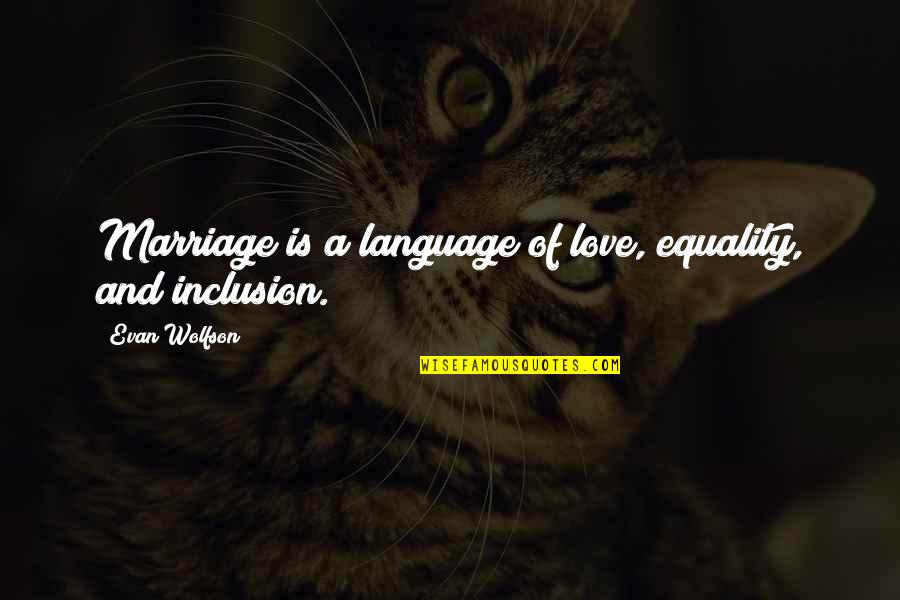 Marriage is a language of love, equality, and inclusion.
—
Evan Wolfson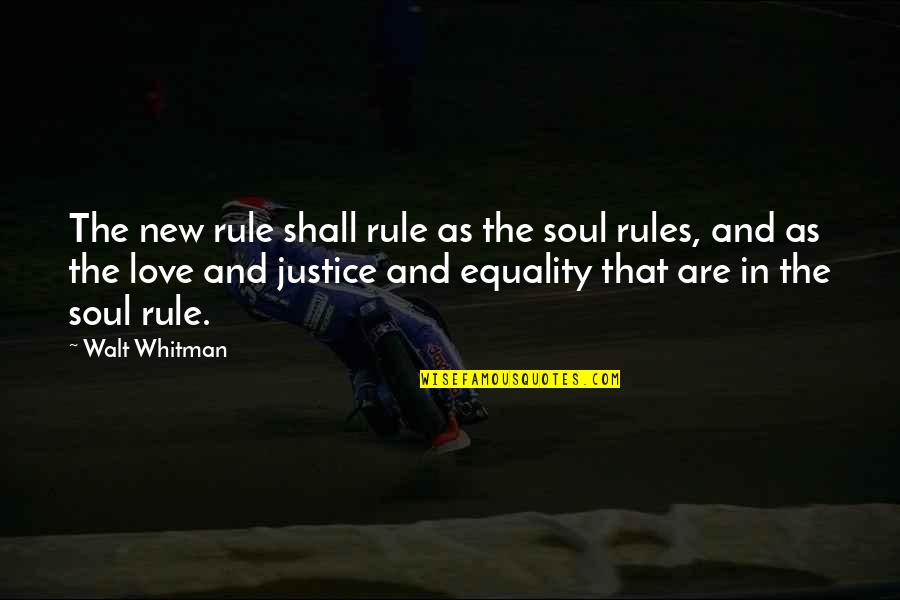 The new rule shall rule as the soul rules, and as the love and justice and equality that are in the soul rule.
—
Walt Whitman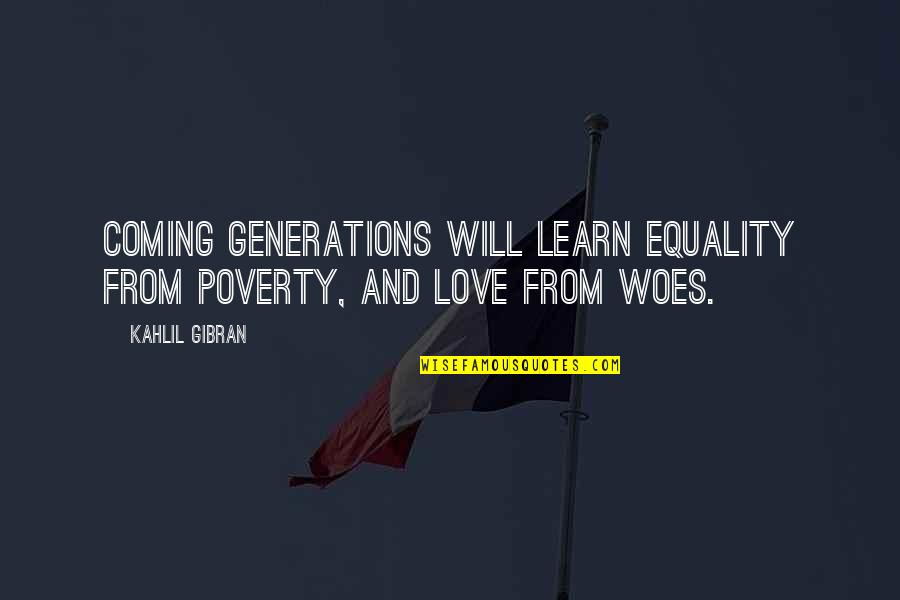 Coming generations will learn equality from poverty, and love from woes.
—
Kahlil Gibran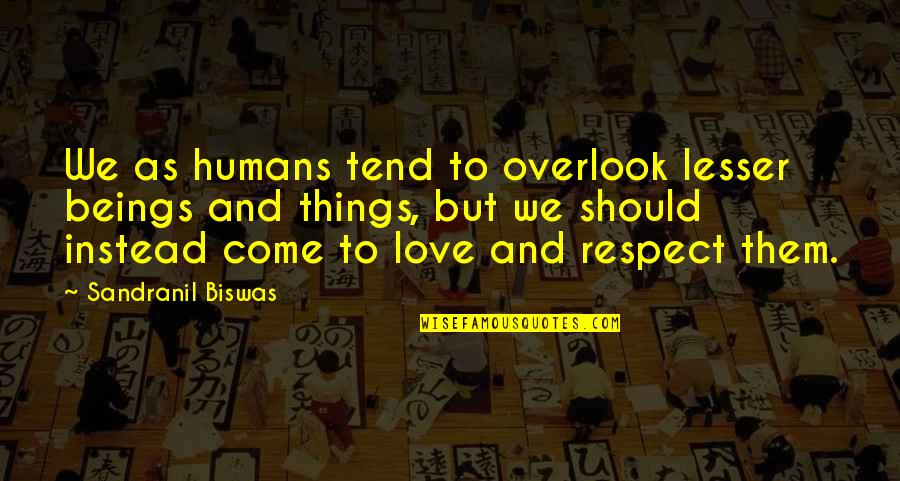 We as humans tend to overlook lesser beings and things, but we should instead come to love and respect them. —
Sandranil Biswas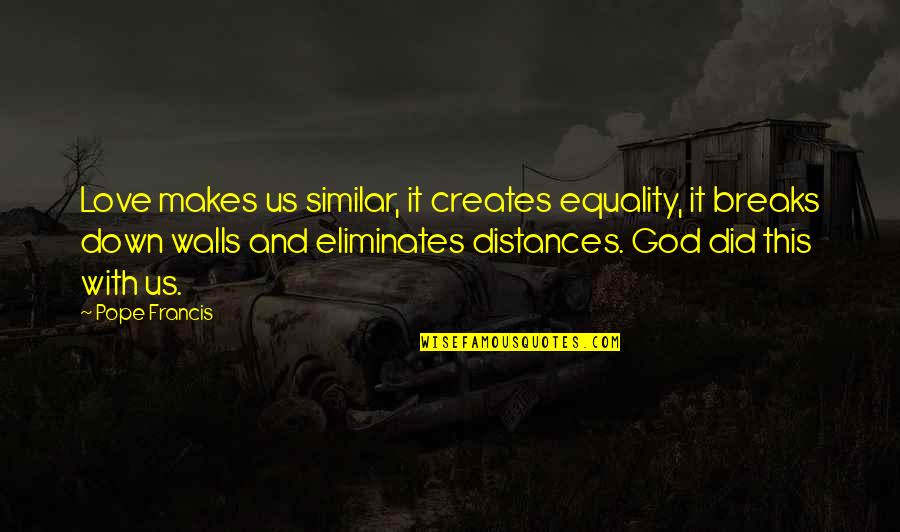 Love makes us similar, it creates equality, it breaks down walls and eliminates distances. God did this with us. —
Pope Francis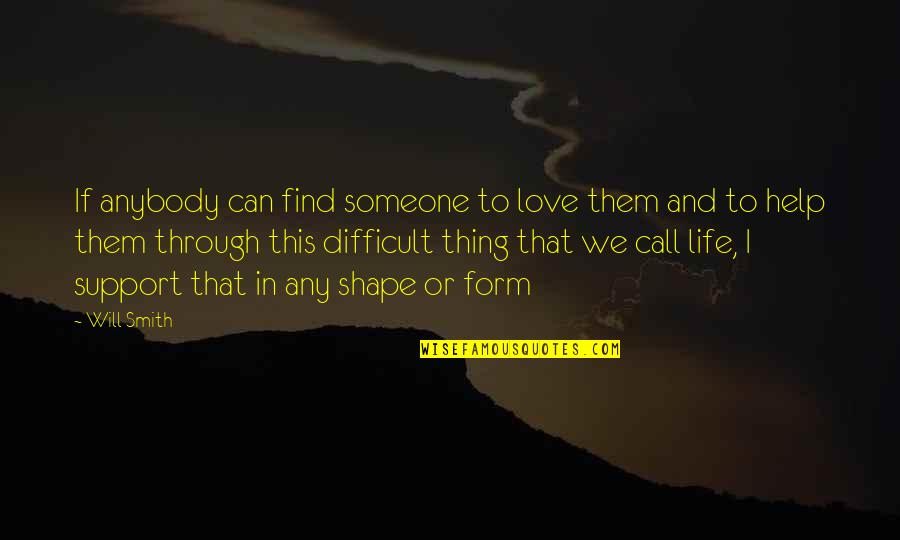 If anybody can find someone to love them and to help them through this difficult thing that we call life, I support that in any shape or form —
Will Smith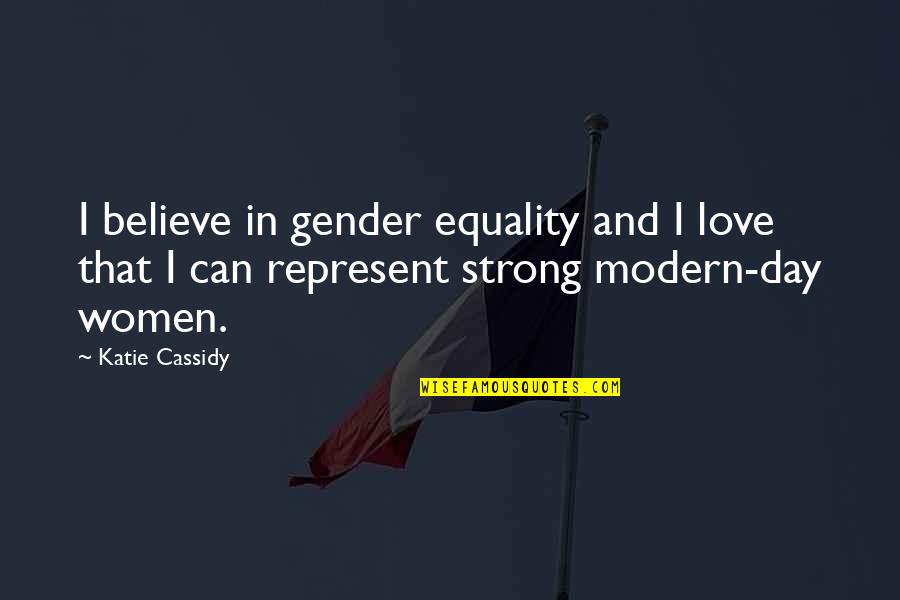 I believe in gender equality and I love that I can represent strong modern-day women. —
Katie Cassidy
Observe the life by cause and consequence. Explore the life by wisdom. Treat the life by equality. Complete the life by love. —
Gautama Buddha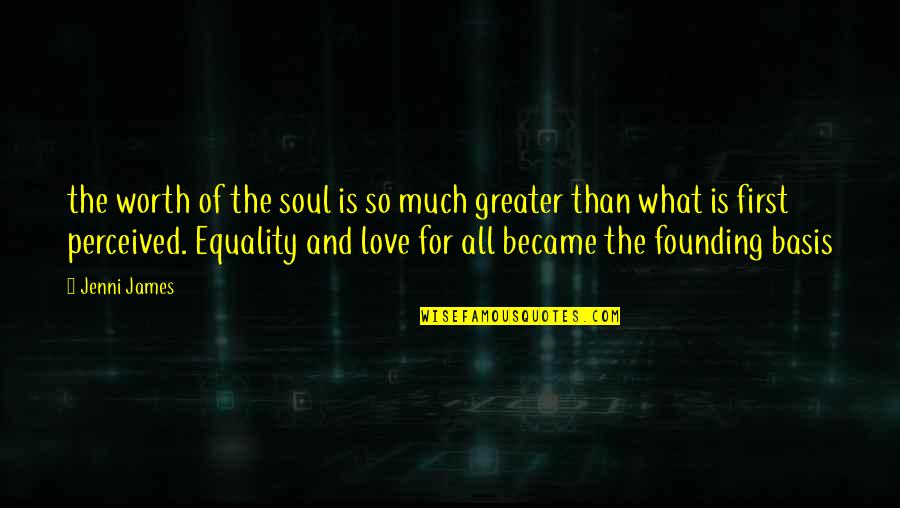 the worth of the soul is so much greater than what is first perceived.
Equality and love
for all became the founding basis —
Jenni James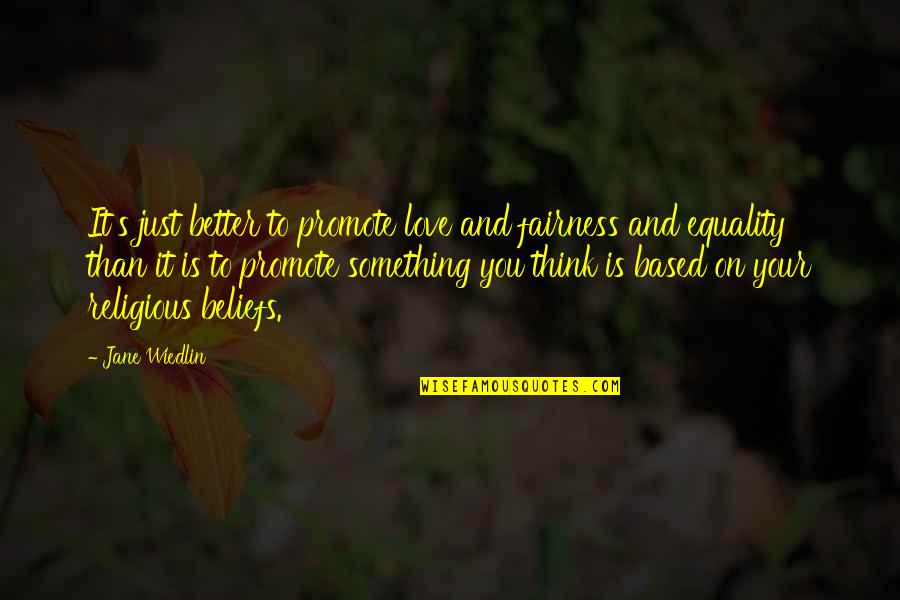 It's just better to promote love and fairness and equality than it is to promote something you think is based on your religious beliefs. —
Jane Wiedlin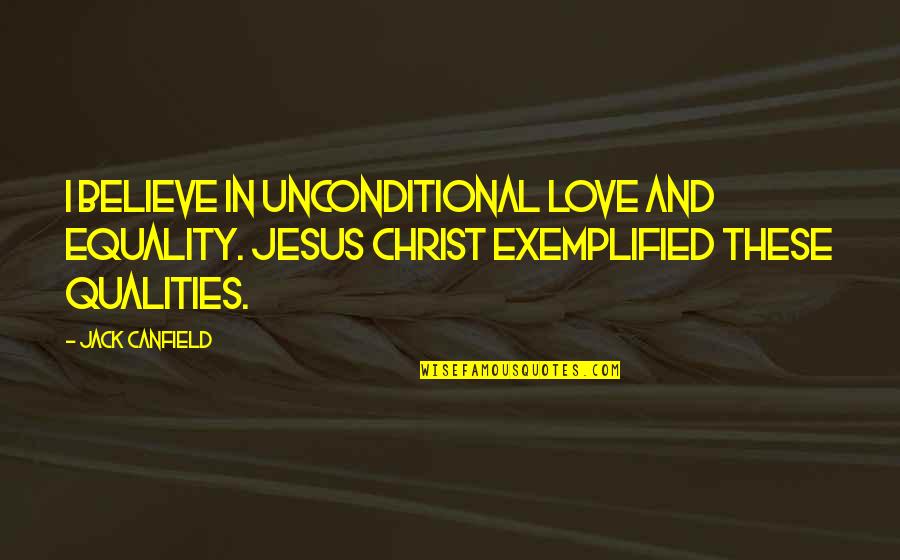 I believe in unconditional love and equality. Jesus Christ exemplified these qualities. —
Jack Canfield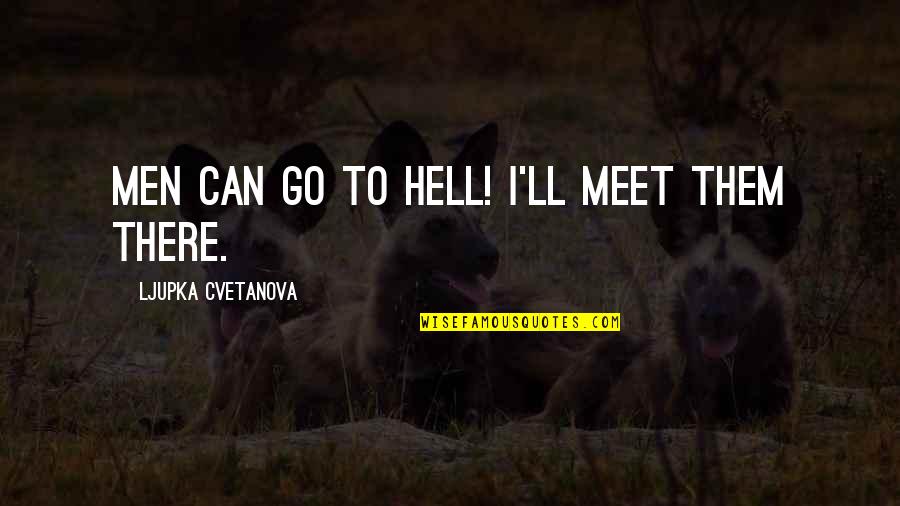 Men can go to hell! I'll meet them there. —
Ljupka Cvetanova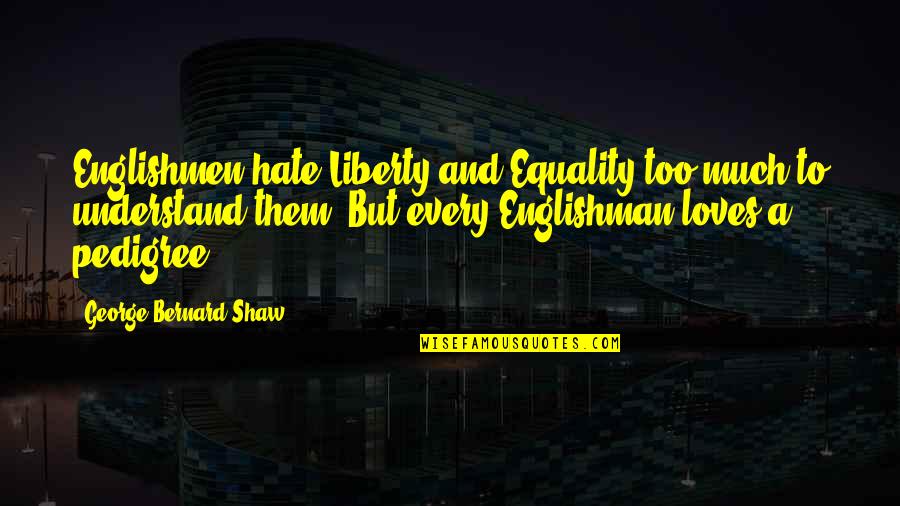 Englishmen hate Liberty and Equality too much to understand them. But every Englishman loves a pedigree. —
George Bernard Shaw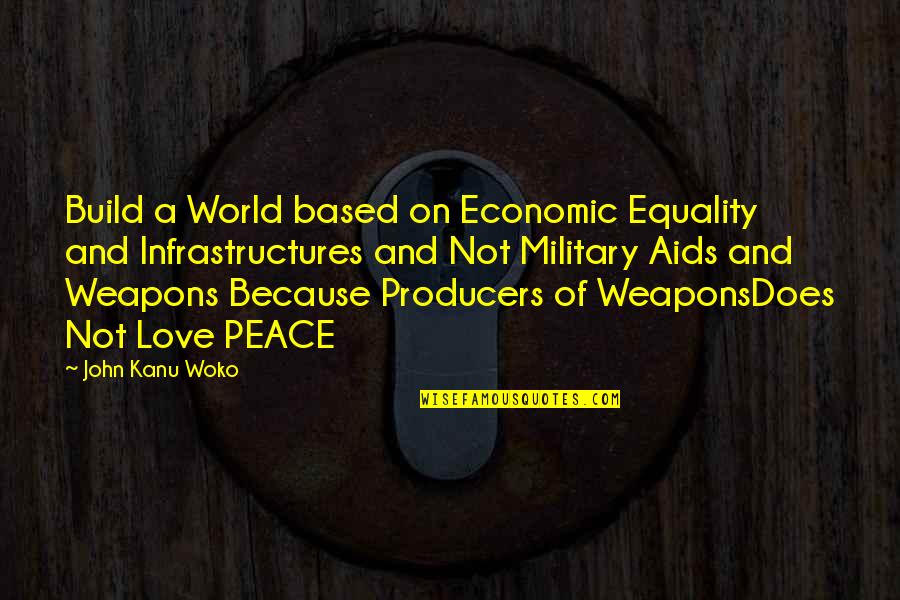 Build a World based on Economic Equality and Infrastructures and Not Military Aids and Weapons Because Producers of Weapons
Does Not Love PEACE —
John Kanu Woko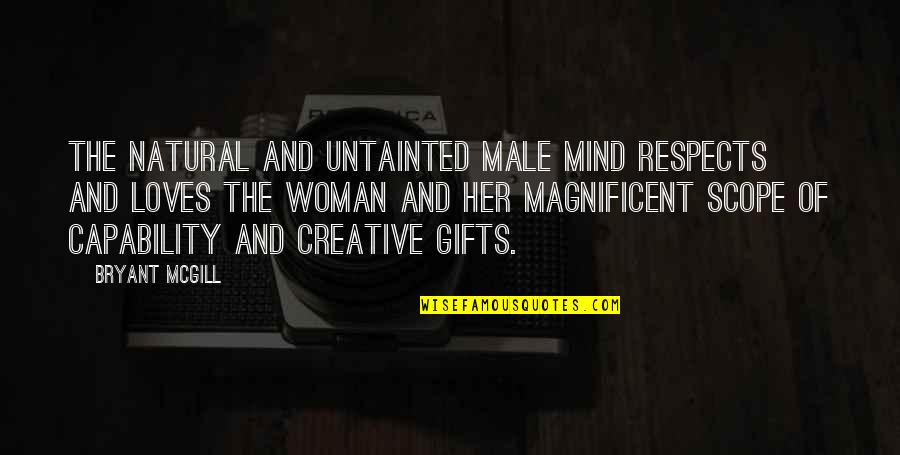 The natural and untainted male mind respects and loves the woman and her magnificent scope of capability and creative gifts. —
Bryant McGill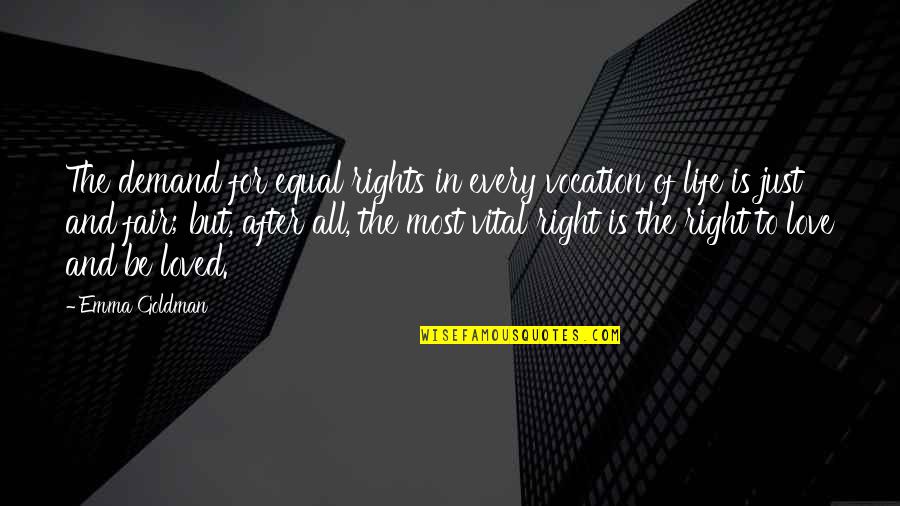 The demand for equal rights in every vocation of life is just and fair; but, after all, the most vital right is the right to love and be loved. —
Emma Goldman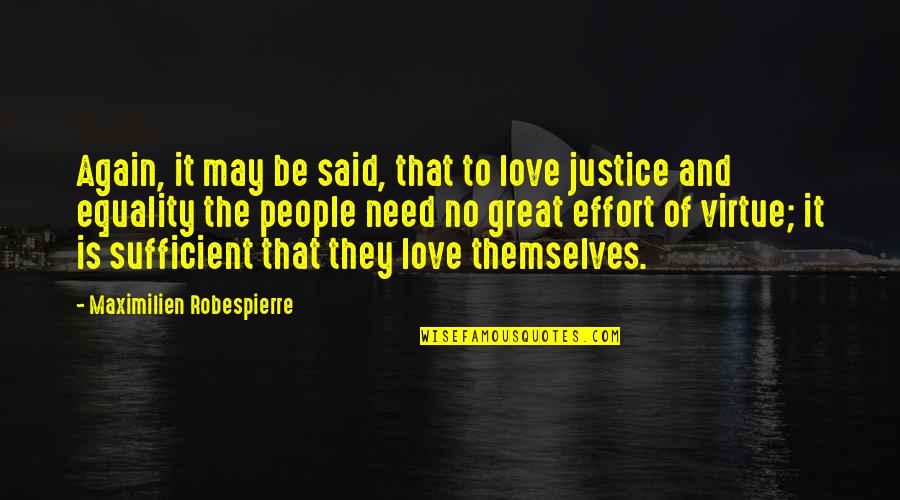 Again, it may be said, that to love justice and equality the people need no great effort of virtue; it is sufficient that they love themselves. —
Maximilien Robespierre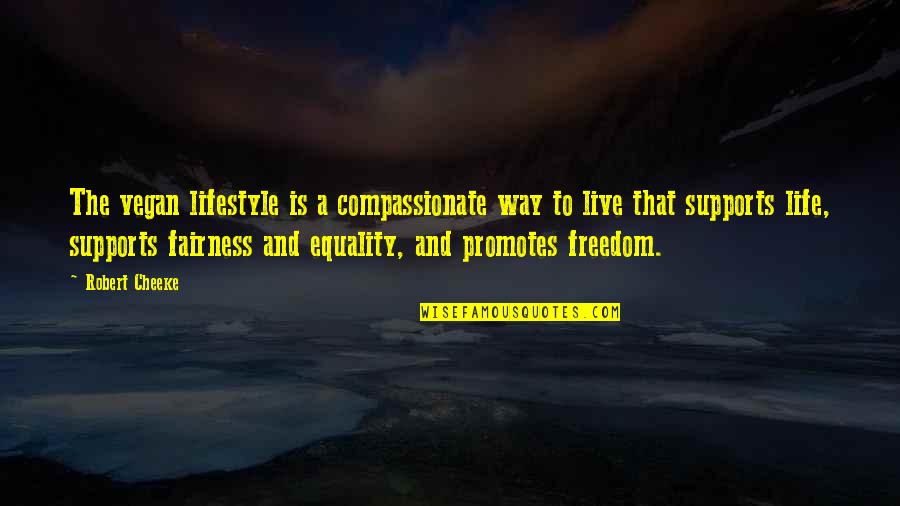 The vegan lifestyle is a compassionate way to live that supports life, supports fairness and equality, and promotes freedom. —
Robert Cheeke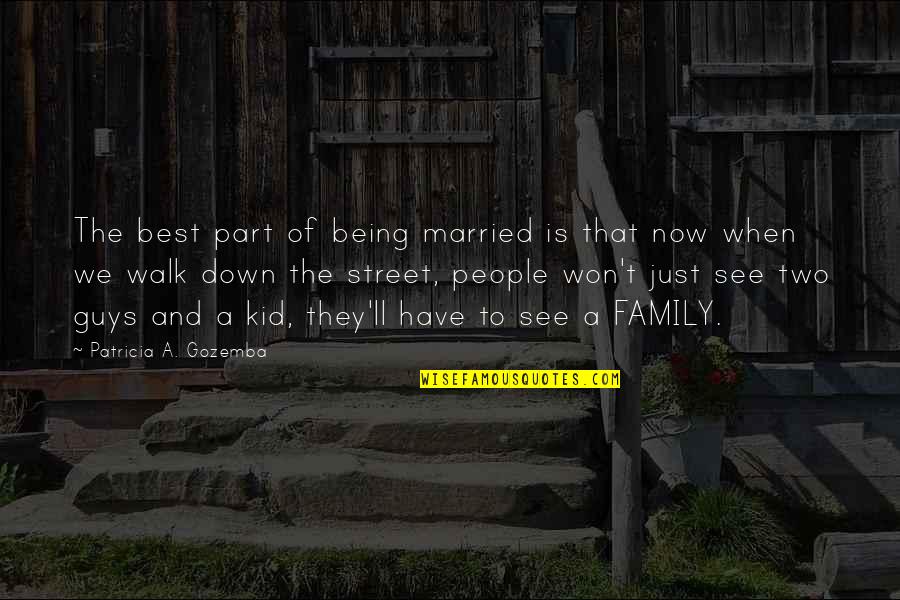 The best part of being married is that now when we walk down the street, people won't just see two guys and a kid, they'll have to see a FAMILY. —
Patricia A. Gozemba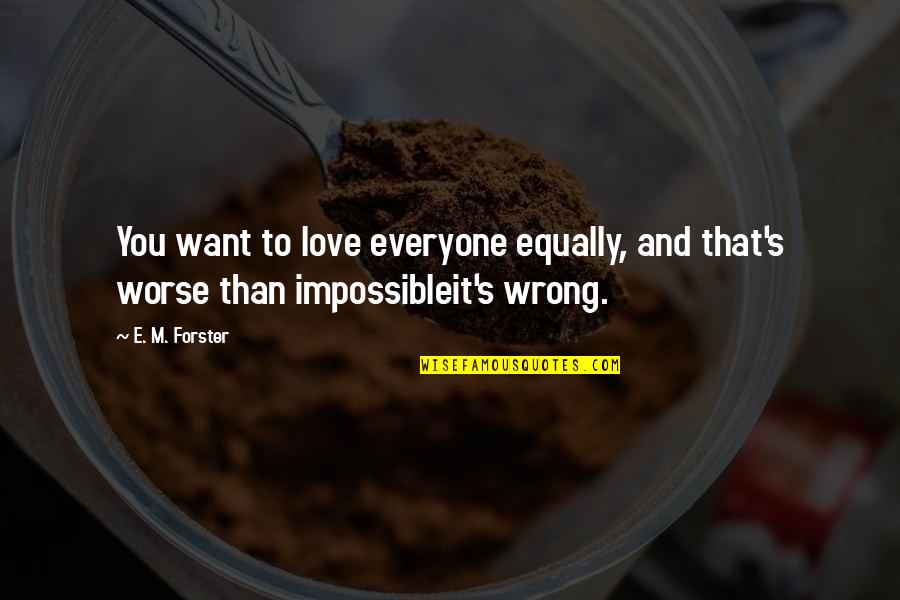 You want to love everyone equally, and that's worse than impossible
it's wrong. —
E. M. Forster