Love You Dearly Quotes
Collection of top 48 famous quotes about Love You Dearly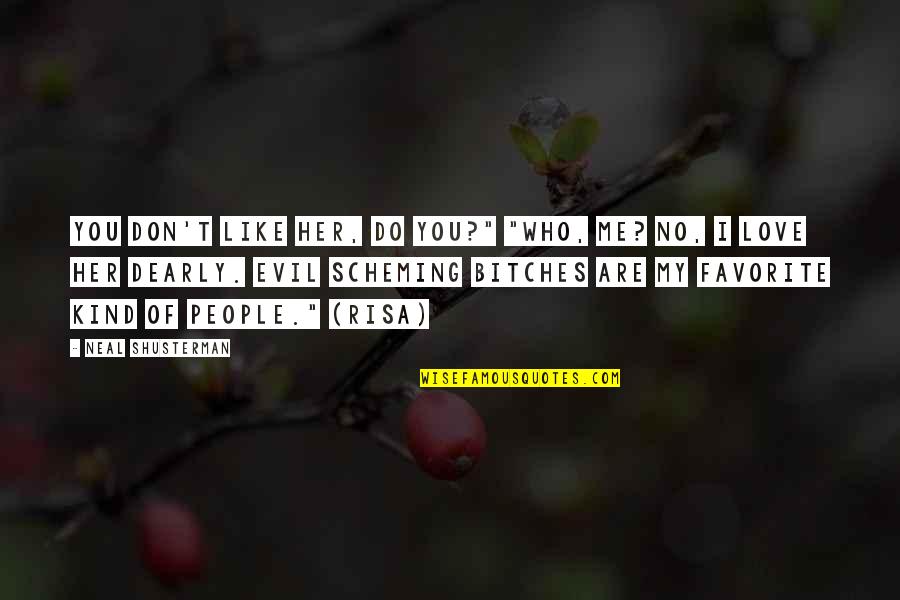 You don't like her, do you?" "Who, me? No, I love her dearly. Evil scheming bitches are my favorite kind of people." (Risa)
—
Neal Shusterman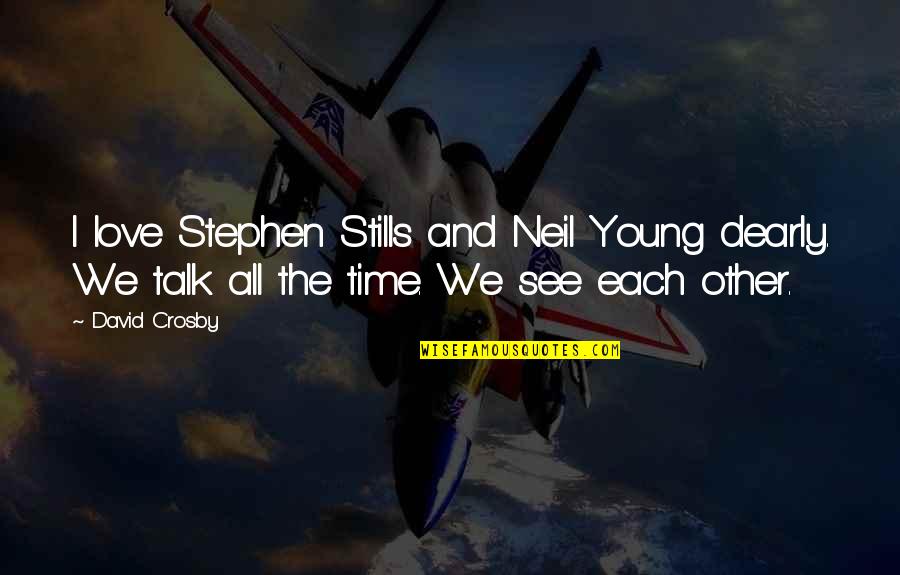 I love Stephen Stills and Neil Young dearly. We talk all the time. We see each other.
—
David Crosby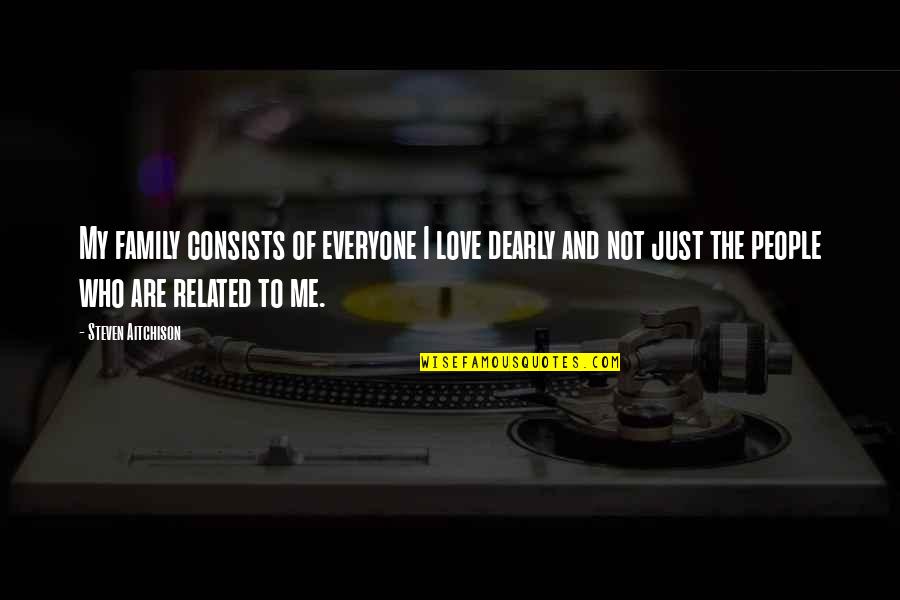 My family consists of everyone I love dearly and not just the people who are related to me.
—
Steven Aitchison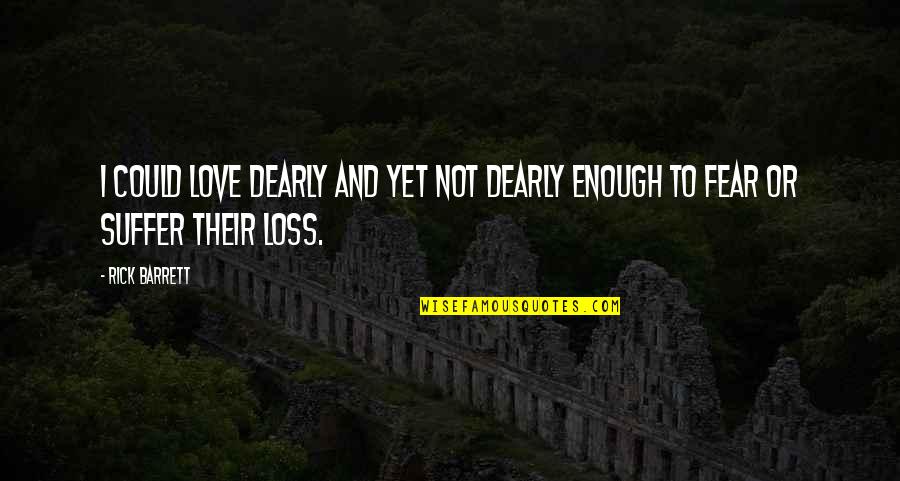 i could love dearly and yet not dearly enough to fear or suffer their loss.
—
Rick Barrett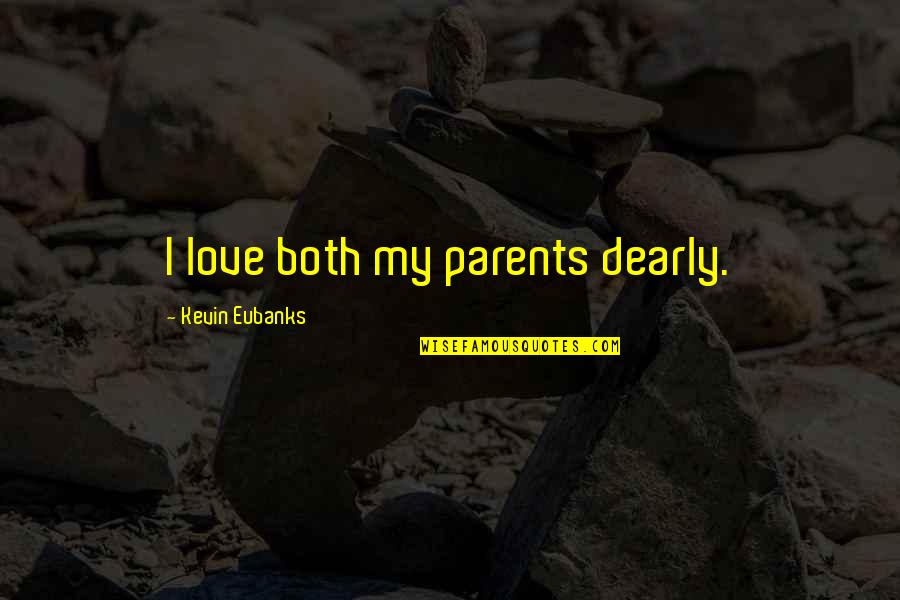 I love both my parents dearly.
—
Kevin Eubanks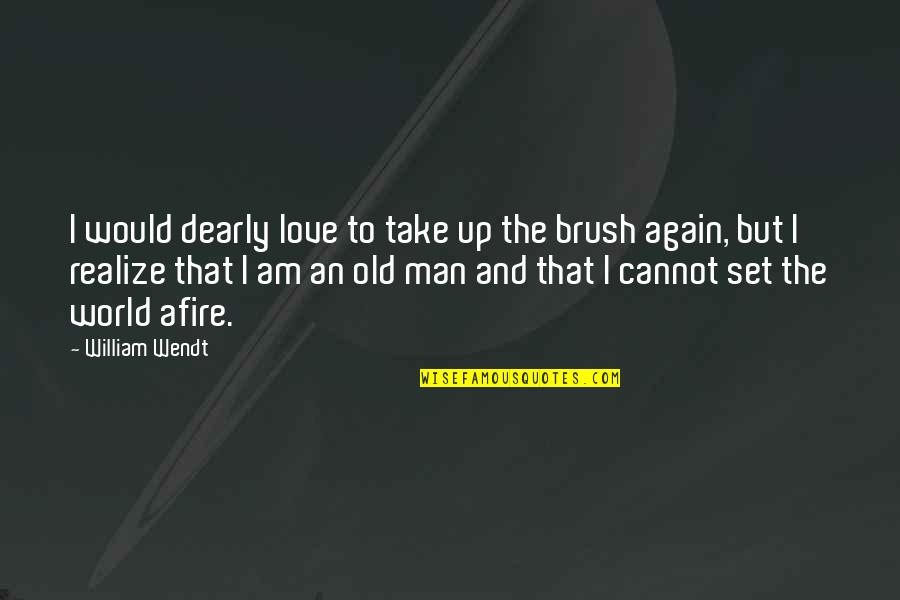 I would dearly love to take up the brush again, but I realize that I am an old man and that I cannot set the world afire.
—
William Wendt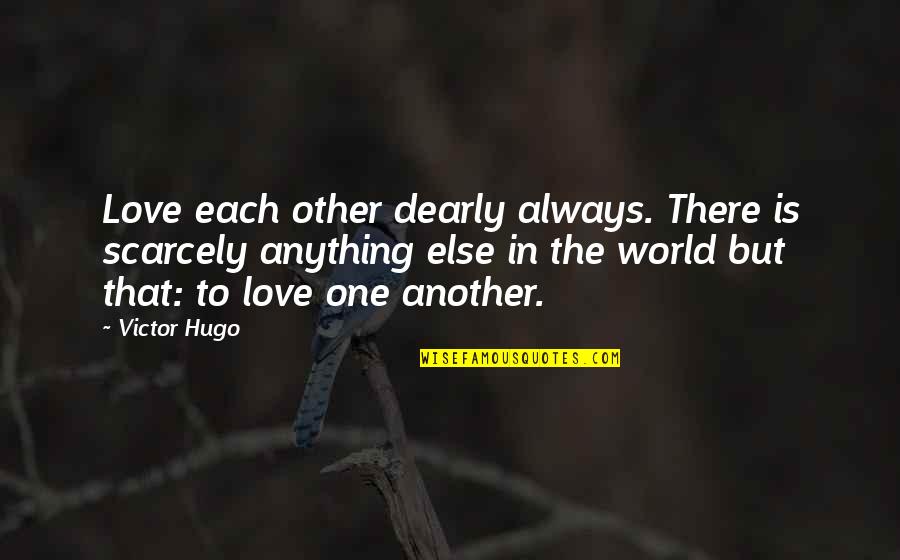 Love each other dearly always. There is scarcely anything else in the world but that: to love one another.
—
Victor Hugo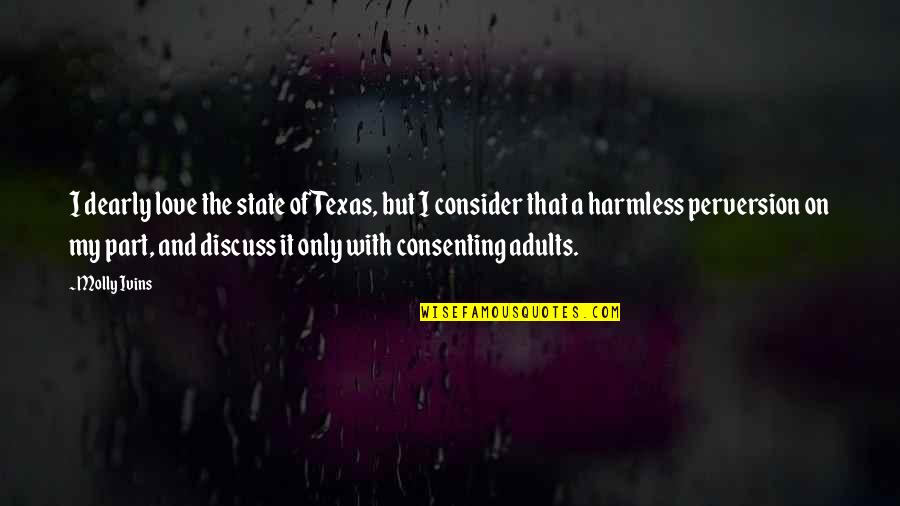 I dearly love the state of Texas, but I consider that a harmless perversion on my part, and discuss it only with consenting adults.
—
Molly Ivins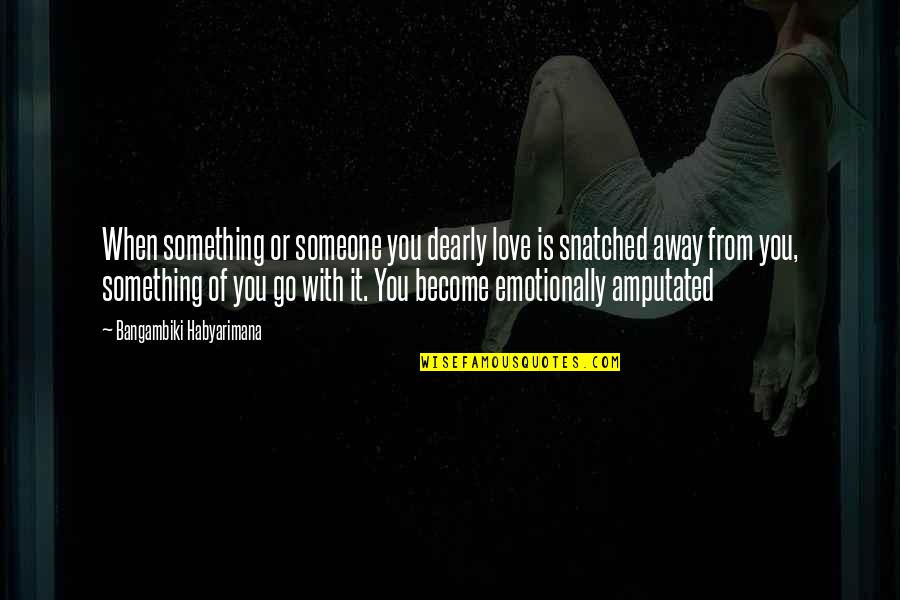 When something or someone you dearly love is snatched away from you, something of you go with it. You become emotionally amputated
—
Bangambiki Habyarimana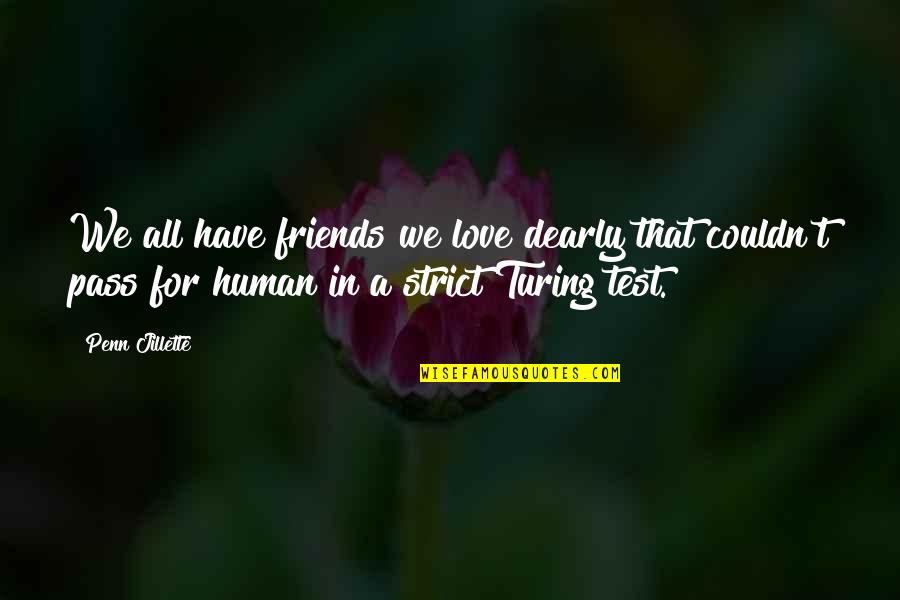 We all have friends we love dearly that couldn't pass for human in a strict Turing test.
—
Penn Jillette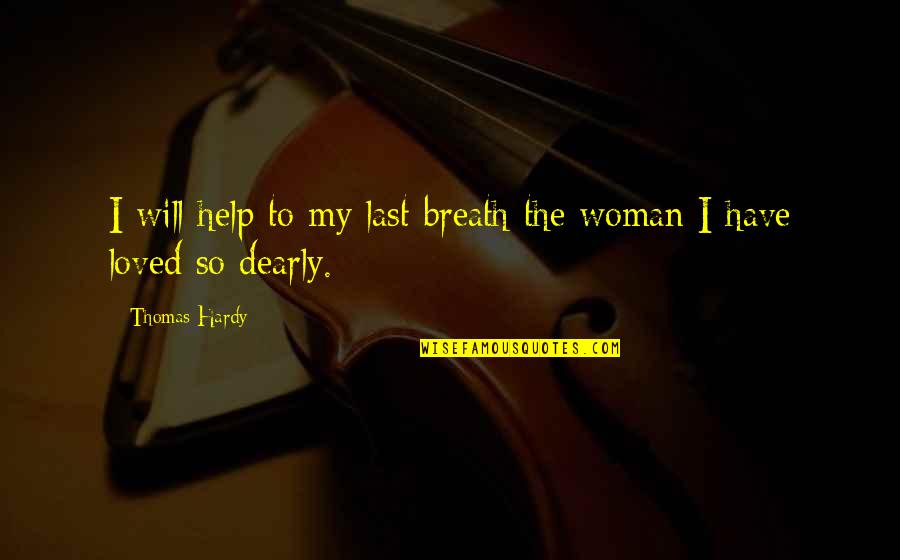 I will help to my last breath the woman I have loved so dearly.
—
Thomas Hardy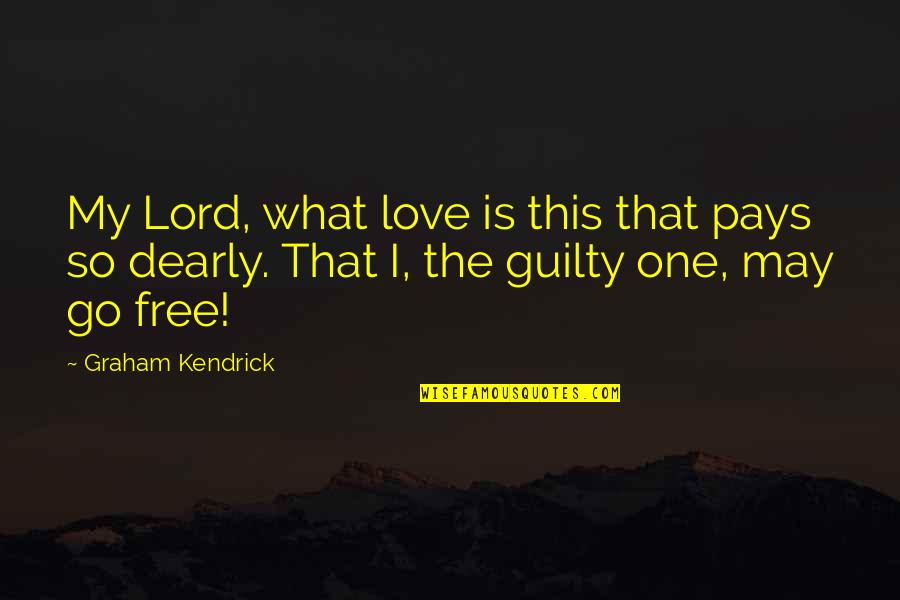 My Lord, what love is this that pays so dearly. That I, the guilty one, may go free!
—
Graham Kendrick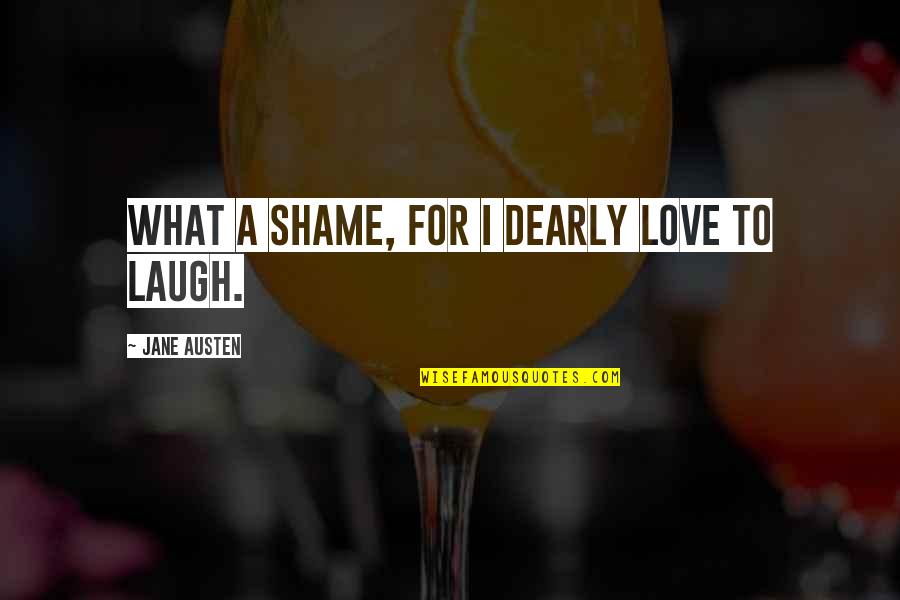 What a shame, for I dearly love to laugh.
—
Jane Austen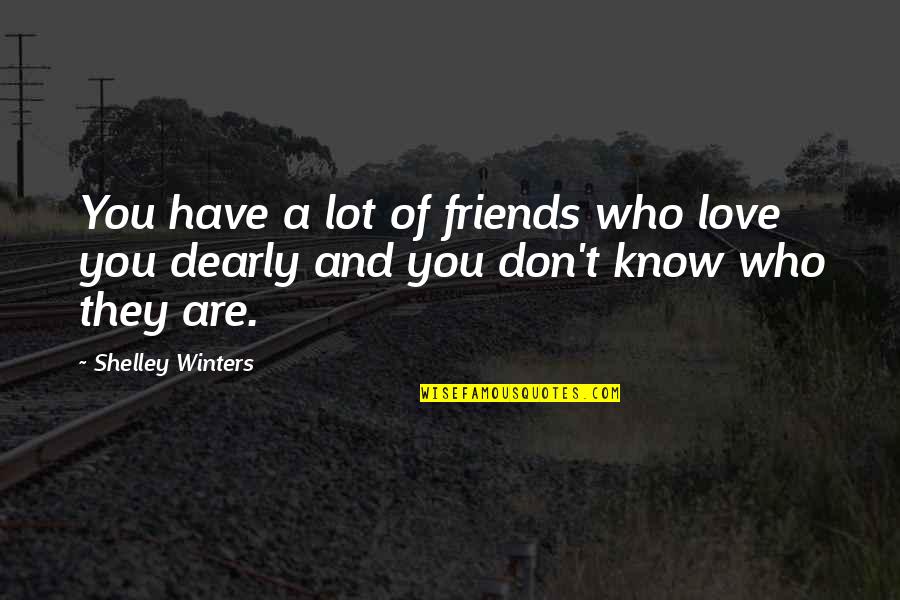 You have a lot of friends who
love you dearly
and you don't know who they are. —
Shelley Winters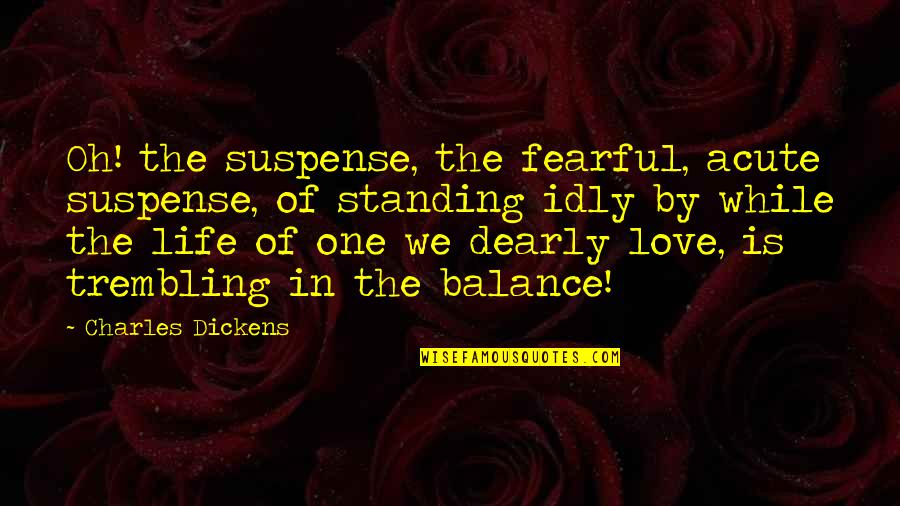 Oh! the suspense, the fearful, acute suspense, of standing idly by while the life of one we dearly love, is trembling in the balance! —
Charles Dickens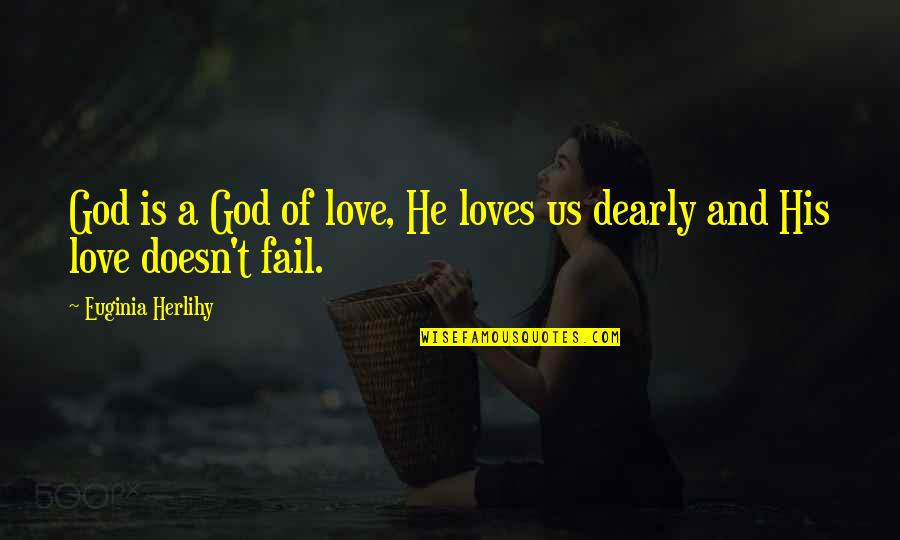 God is a God of love, He loves us dearly and His love doesn't fail. —
Euginia Herlihy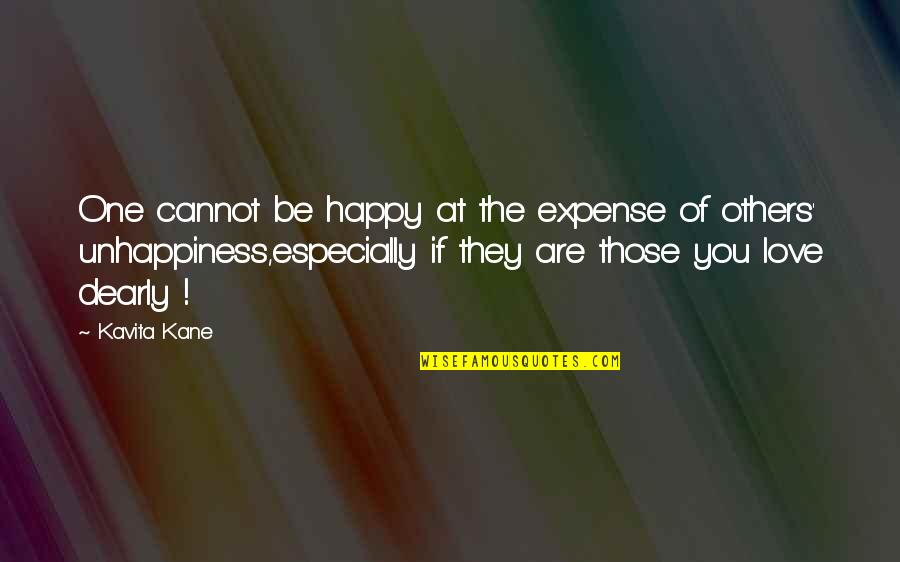 One cannot be happy at the expense of others' unhappiness,especially if they are those you love dearly ! —
Kavita Kane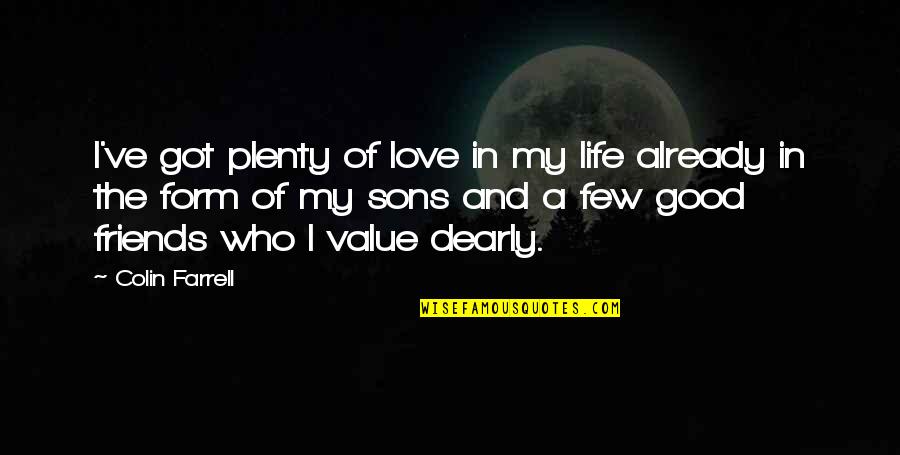 I've got plenty of love in my life already in the form of my sons and a few good friends who I value dearly. —
Colin Farrell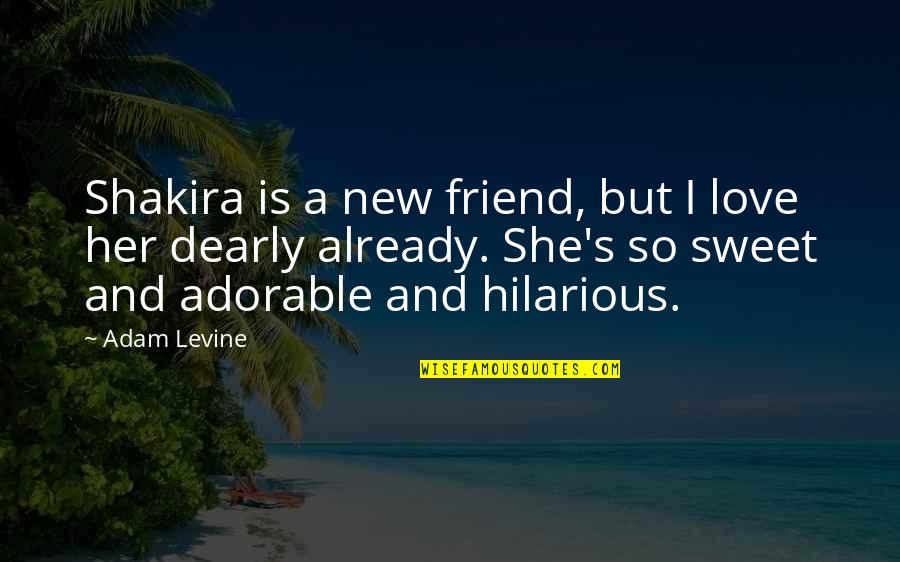 Shakira is a new friend, but I love her dearly already. She's so sweet and adorable and hilarious. —
Adam Levine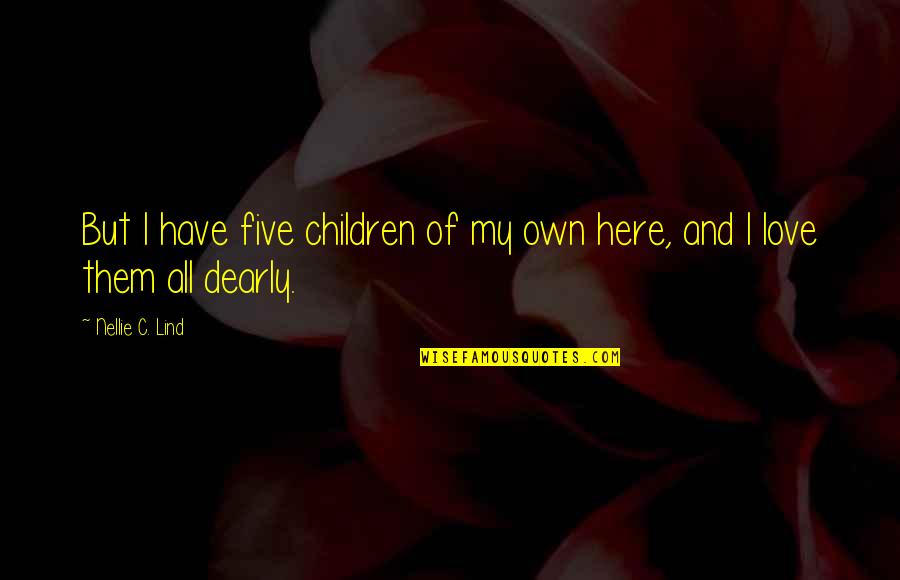 But I have five children of my own here, and I love them all dearly. —
Nellie C. Lind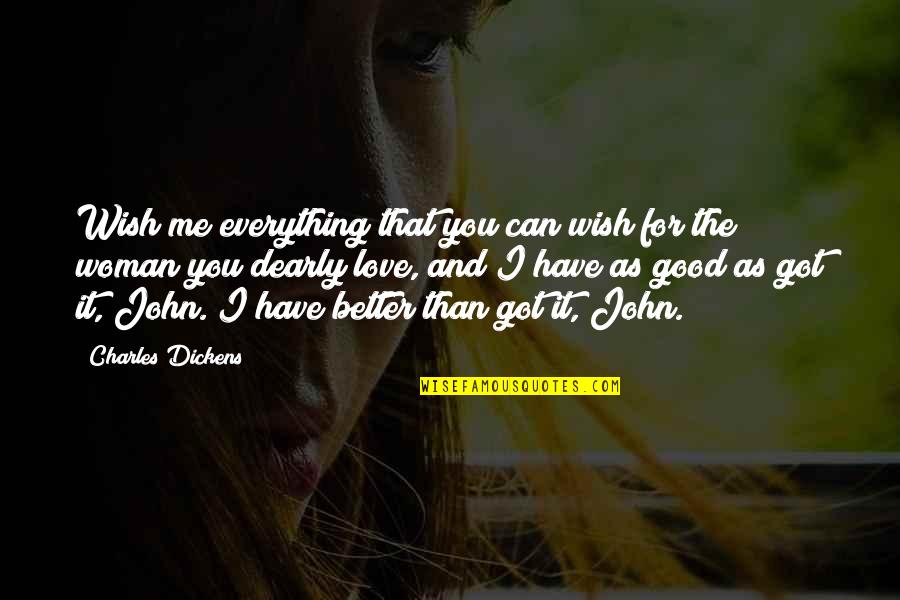 Wish me everything that you can wish for the woman you dearly love, and I have as good as got it, John. I have better than got it, John. —
Charles Dickens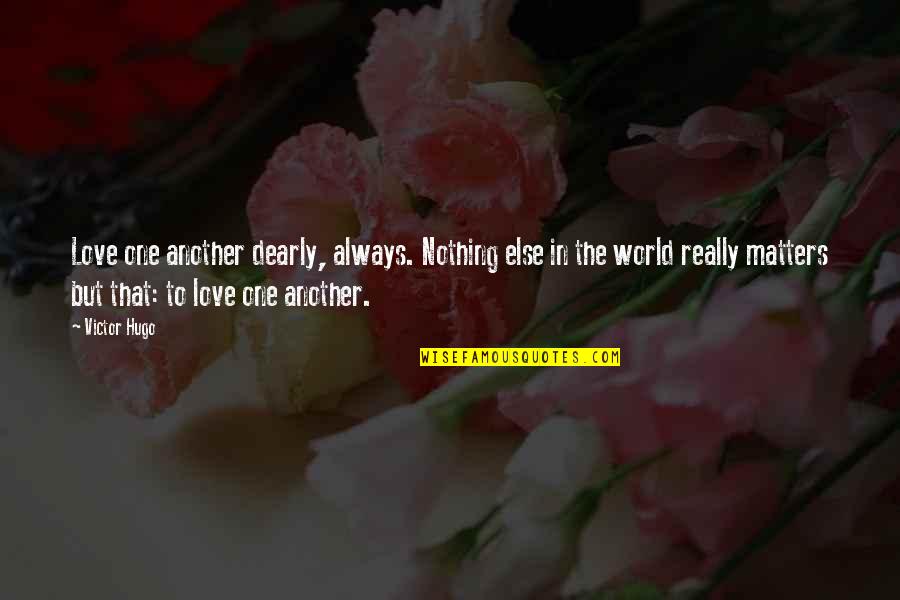 Love one another dearly, always. Nothing else in the world really matters but that: to love one another. —
Victor Hugo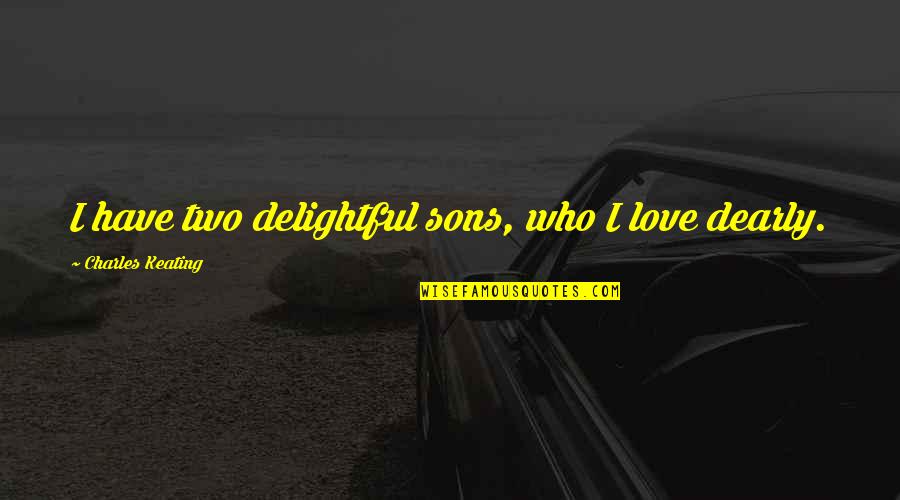 I have two delightful sons, who I love dearly. —
Charles Keating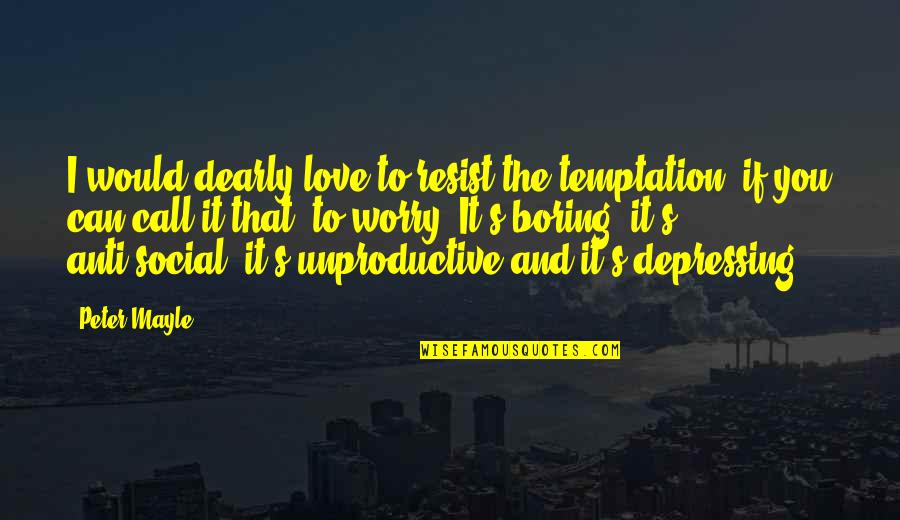 I would dearly love to resist the temptation, if you can call it that, to worry. It's boring, it's anti-social, it's unproductive and it's depressing. —
Peter Mayle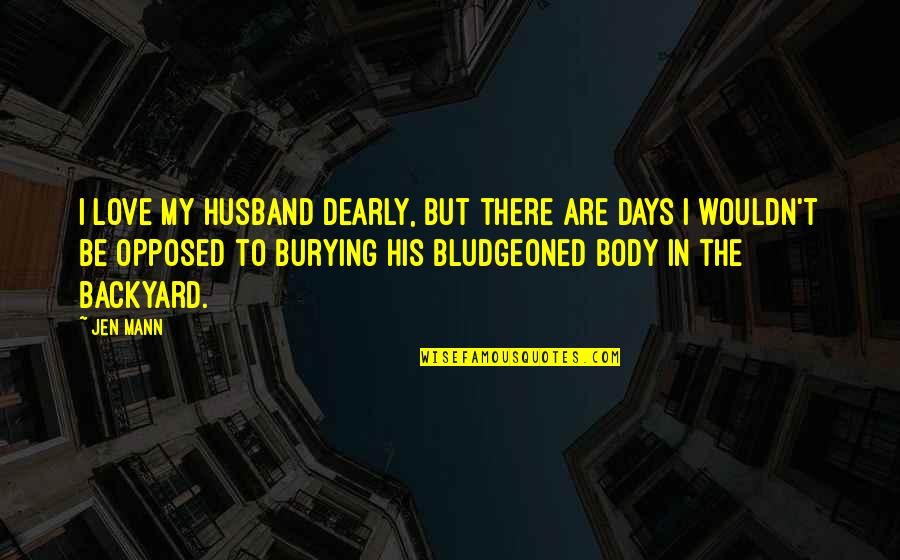 I love my husband dearly, but there are days I wouldn't be opposed to burying his bludgeoned body in the backyard. —
Jen Mann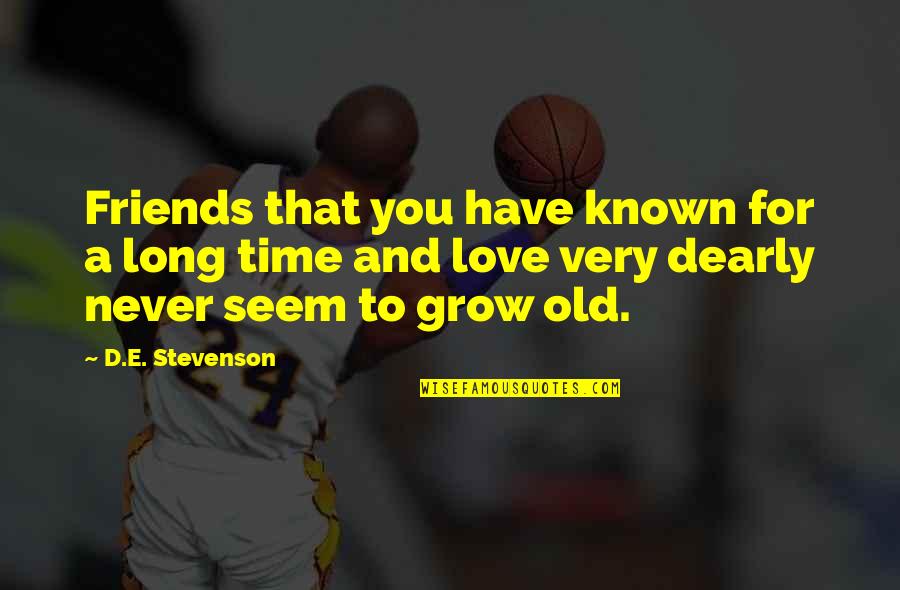 Friends that you have known for a long time and love very dearly never seem to grow old. —
D.E. Stevenson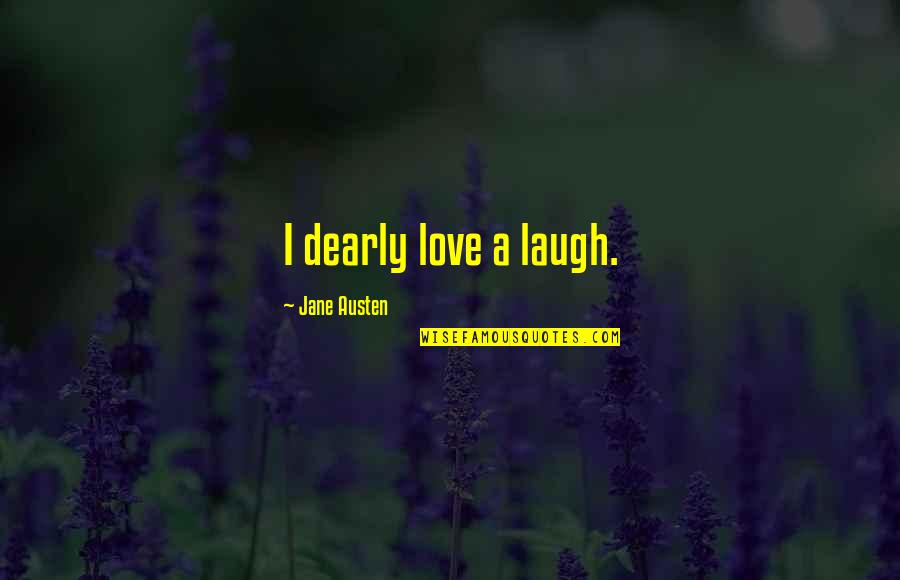 I dearly love a laugh. —
Jane Austen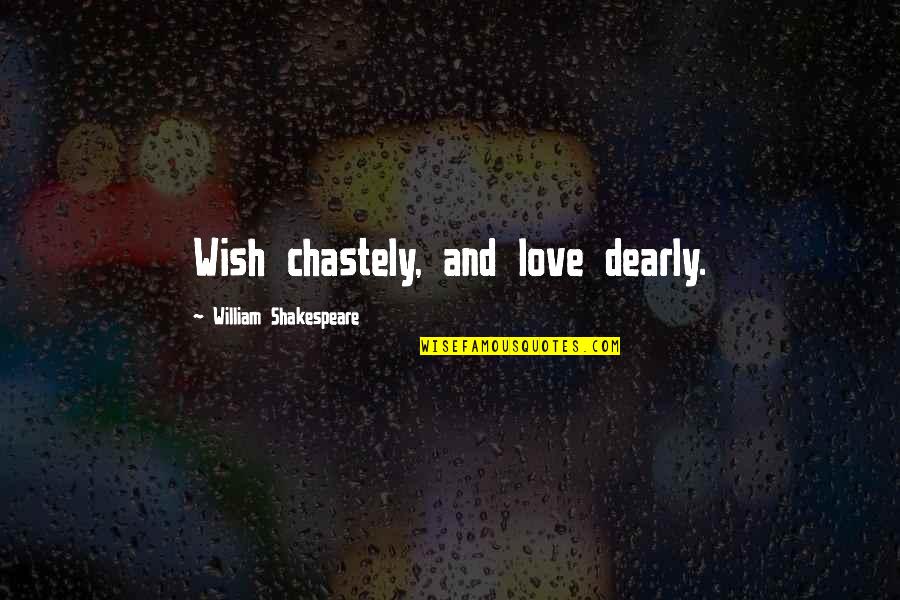 Wish chastely, and love dearly. —
William Shakespeare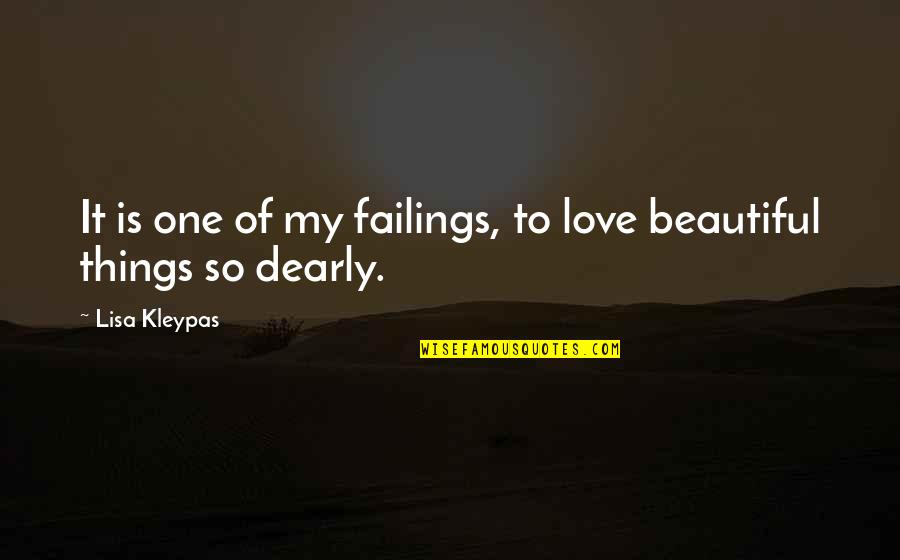 It is one of my failings, to love beautiful things so dearly. —
Lisa Kleypas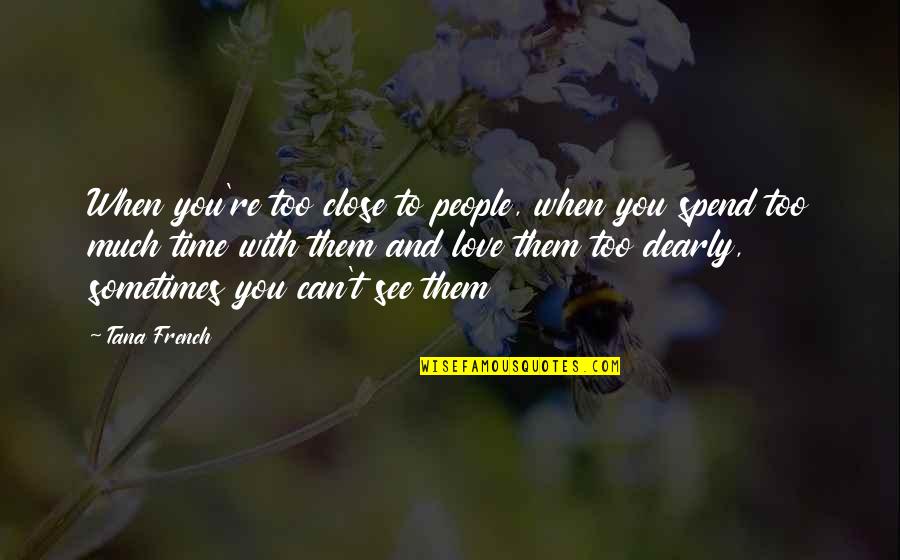 When you're too close to people, when you spend too much time with them and love them too dearly, sometimes you can't see them —
Tana French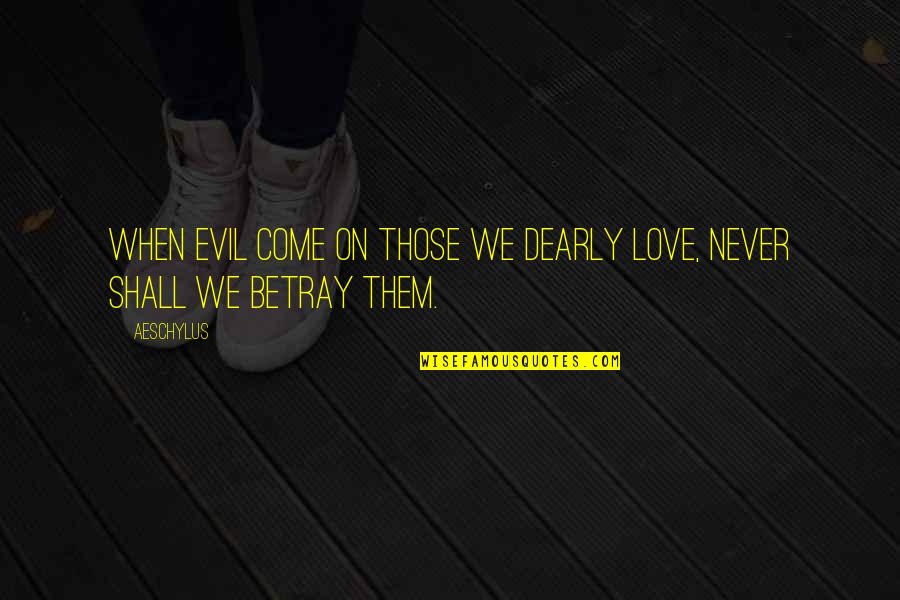 When evil come on those we dearly love, never shall we betray them. —
Aeschylus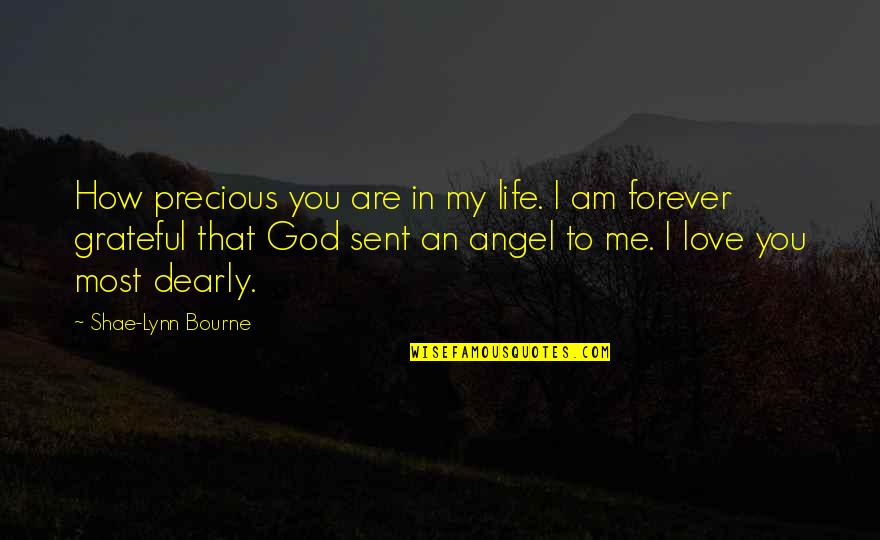 How precious you are in my life. I am forever grateful that God sent an angel to me. I love you most dearly. —
Shae-Lynn Bourne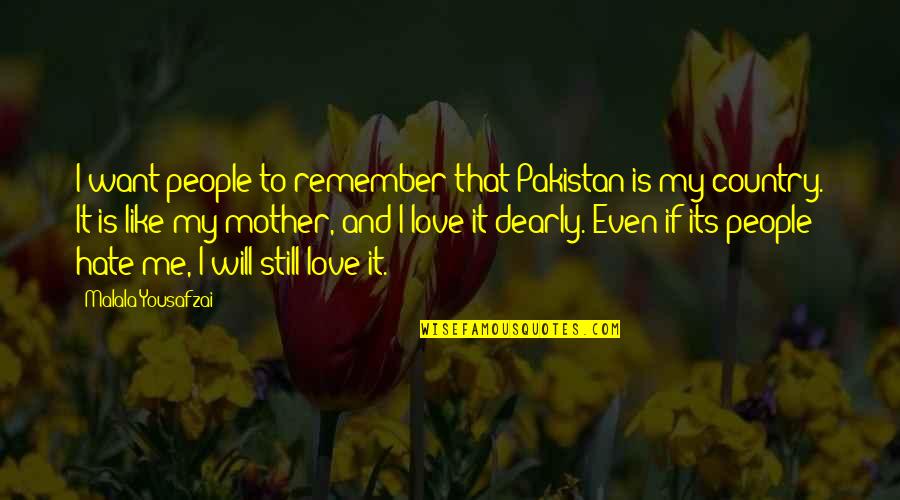 I want people to remember that Pakistan is my country. It is like my mother, and I love it dearly. Even if its people hate me, I will still love it. —
Malala Yousafzai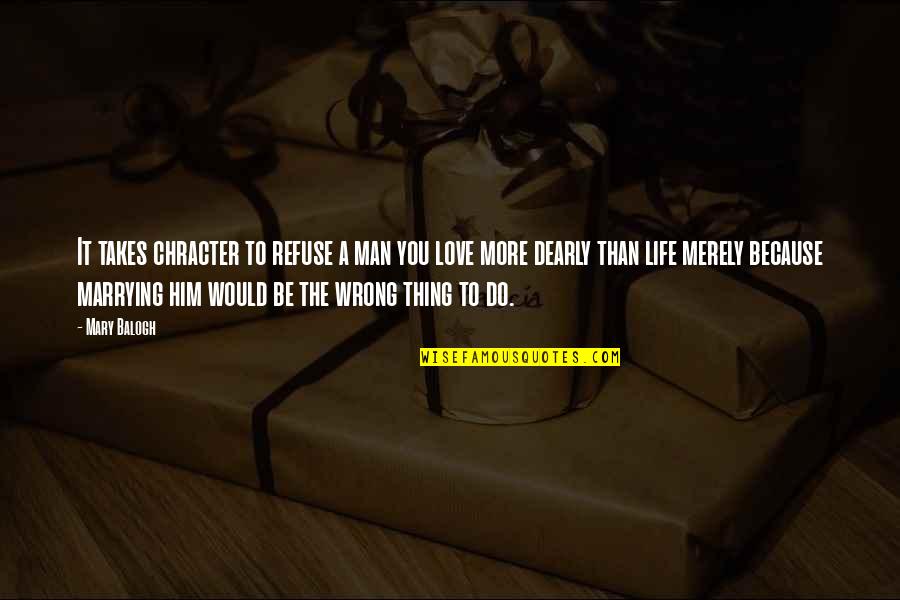 It takes chracter to refuse a man you love more dearly than life merely because marrying him would be the wrong thing to do. —
Mary Balogh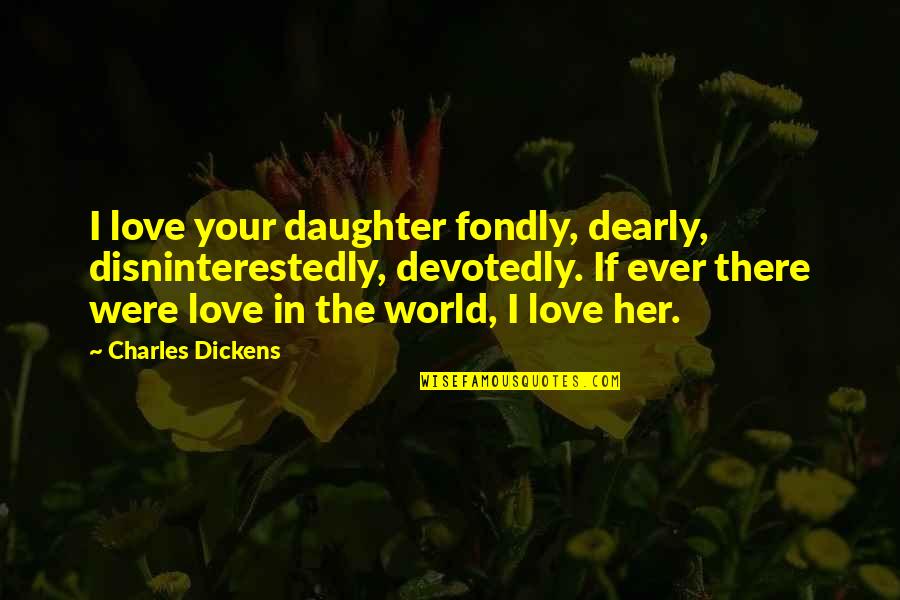 I love your daughter fondly, dearly, disninterestedly, devotedly. If ever there were love in the world, I love her. —
Charles Dickens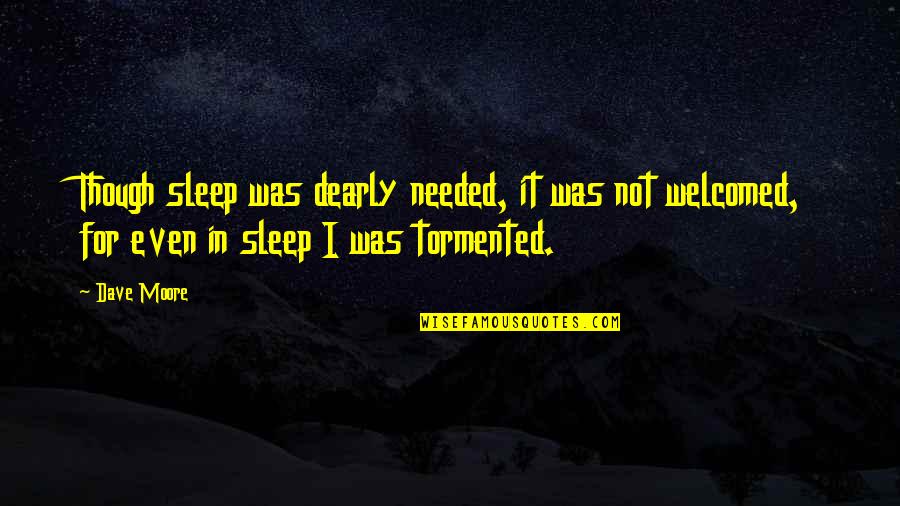 Though sleep was dearly needed, it was not welcomed, for even in sleep I was tormented. —
Dave Moore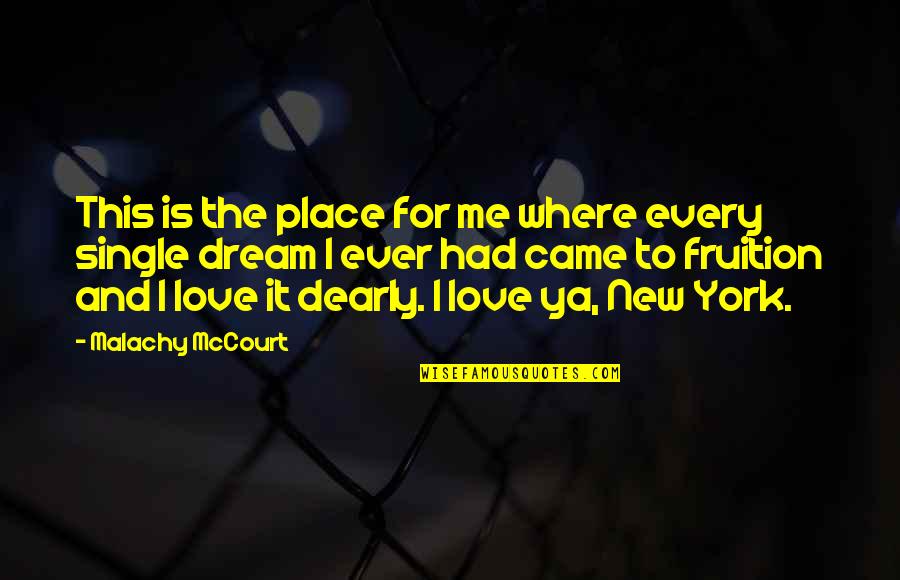 This is the place for me where every single dream I ever had came to fruition and I love it dearly. I love ya, New York. —
Malachy McCourt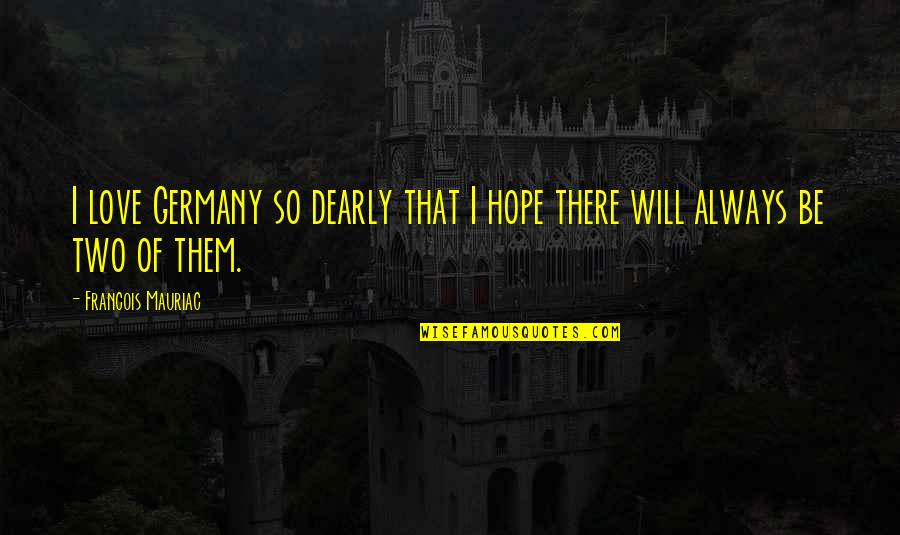 I love Germany so dearly that I hope there will always be two of them. —
Francois Mauriac
I love my mother dearly, but it wouldn't be suitable for me to live with her all the time. —
Keith Emerson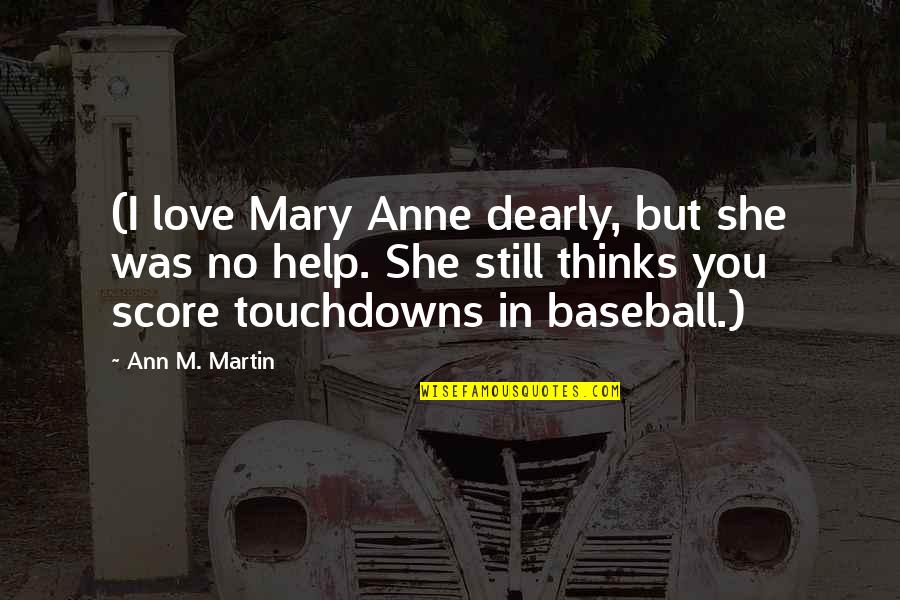 (I love Mary Anne dearly, but she was no help. She still thinks you score touchdowns in baseball.) —
Ann M. Martin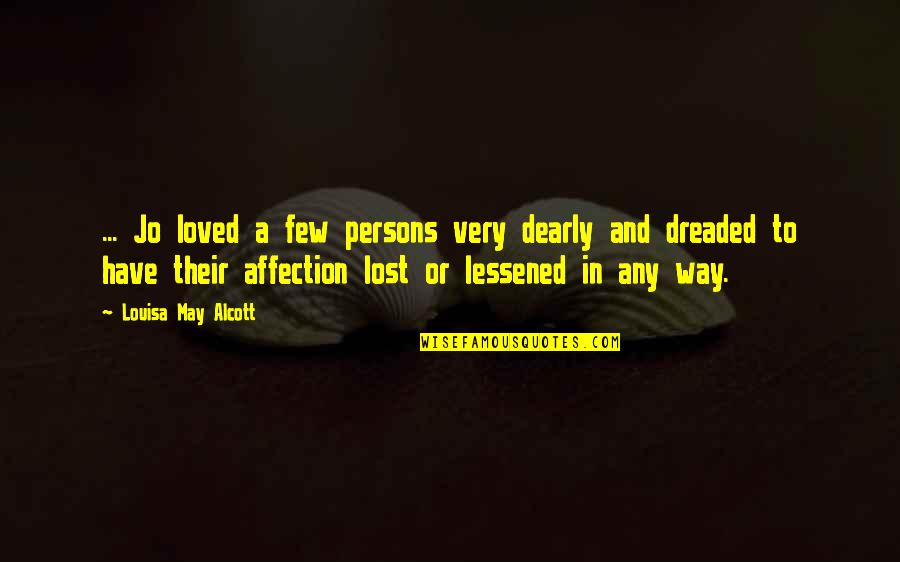 ... Jo loved a few persons very dearly and dreaded to have their affection lost or lessened in any way. —
Louisa May Alcott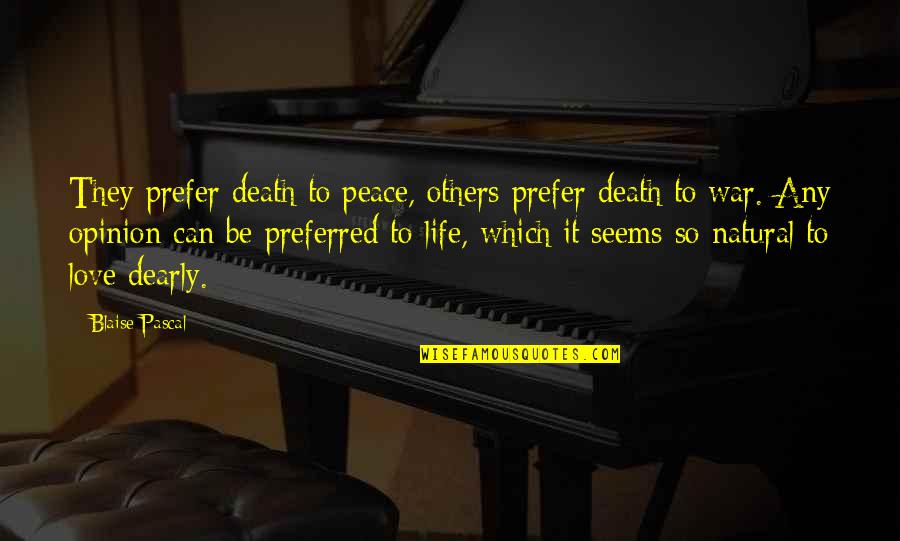 They prefer death to peace, others prefer death to war.
Any opinion can be preferred to life, which it seems so natural to love dearly. —
Blaise Pascal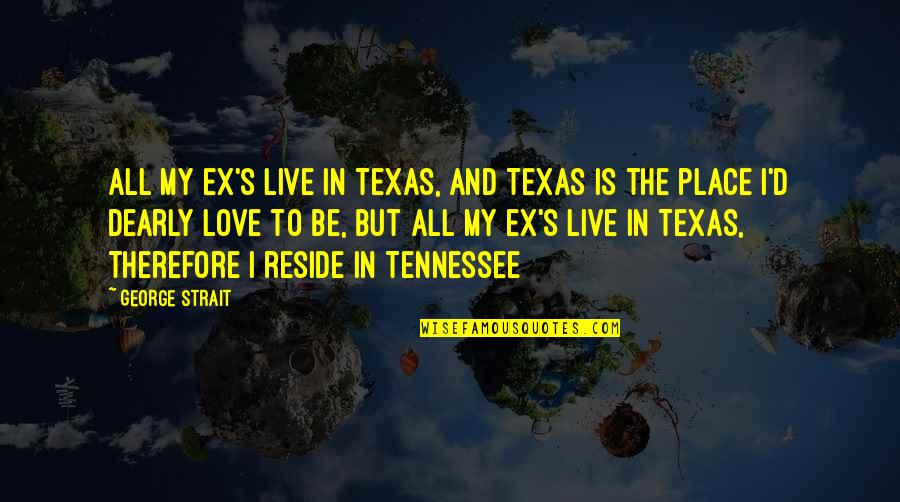 All my ex's live in Texas, And Texas is the place I'd dearly love to be, But all my ex's live in Texas, Therefore I reside in Tennessee —
George Strait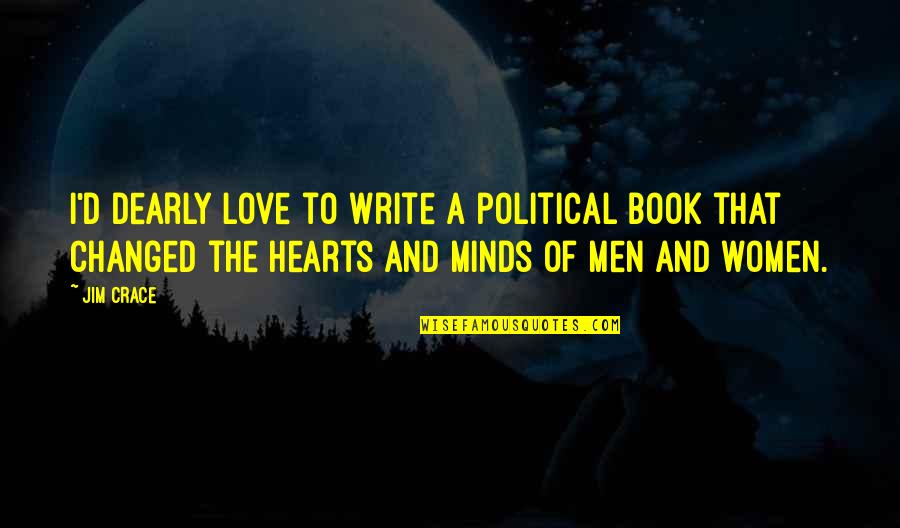 I'd dearly love to write a political book that changed the hearts and minds of men and women. —
Jim Crace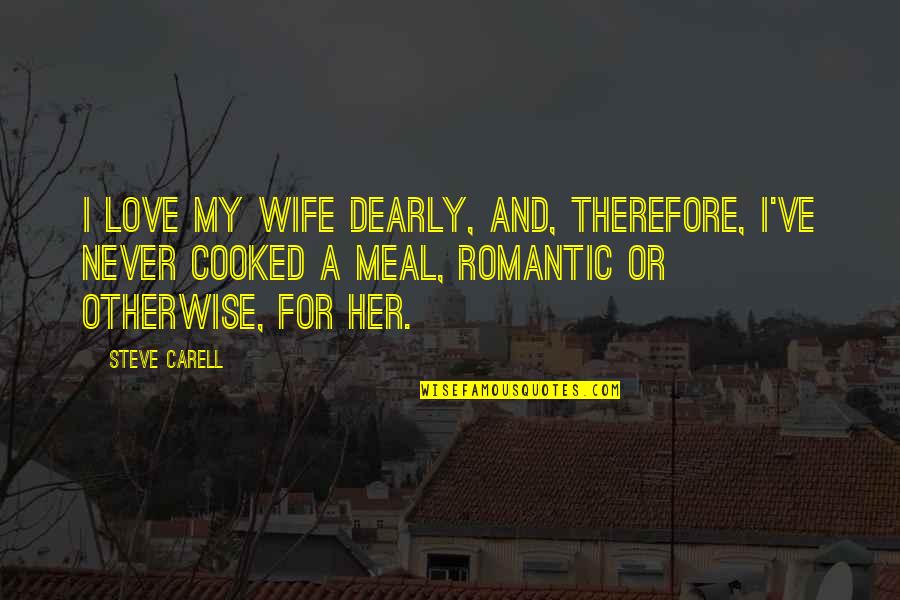 I love my wife dearly, and, therefore, I've never cooked a meal, romantic or otherwise, for her. —
Steve Carell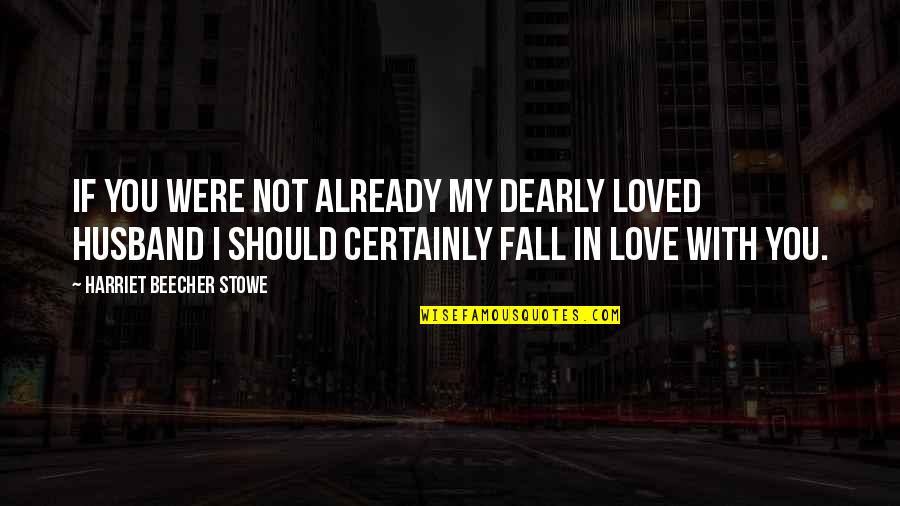 If you were not already my dearly loved husband I should certainly fall in love with you. —
Harriet Beecher Stowe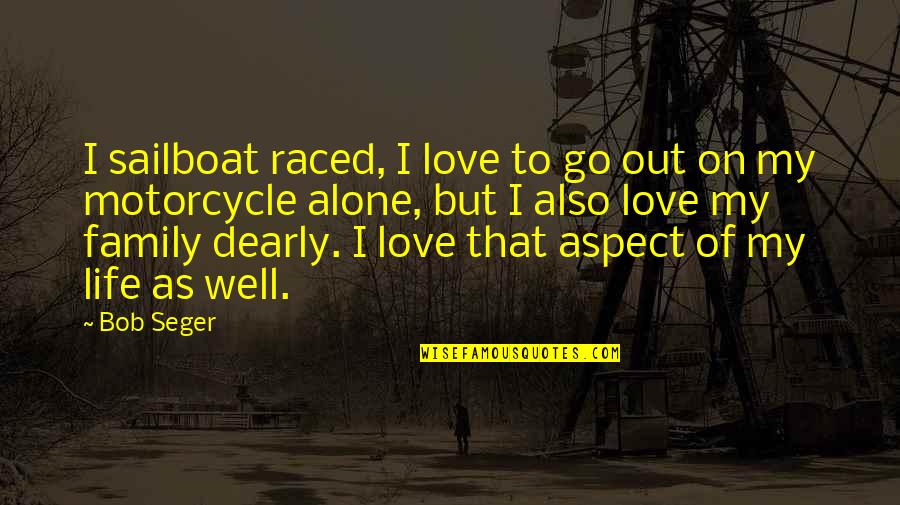 I sailboat raced, I love to go out on my motorcycle alone, but I also love my family dearly. I love that aspect of my life as well. —
Bob Seger