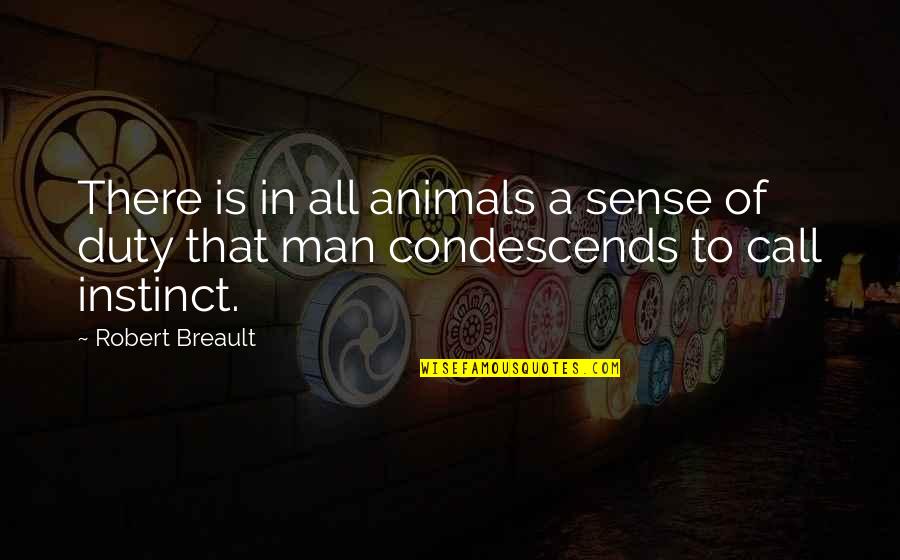 There is in all animals a sense of duty that man condescends to call instinct.
—
Robert Breault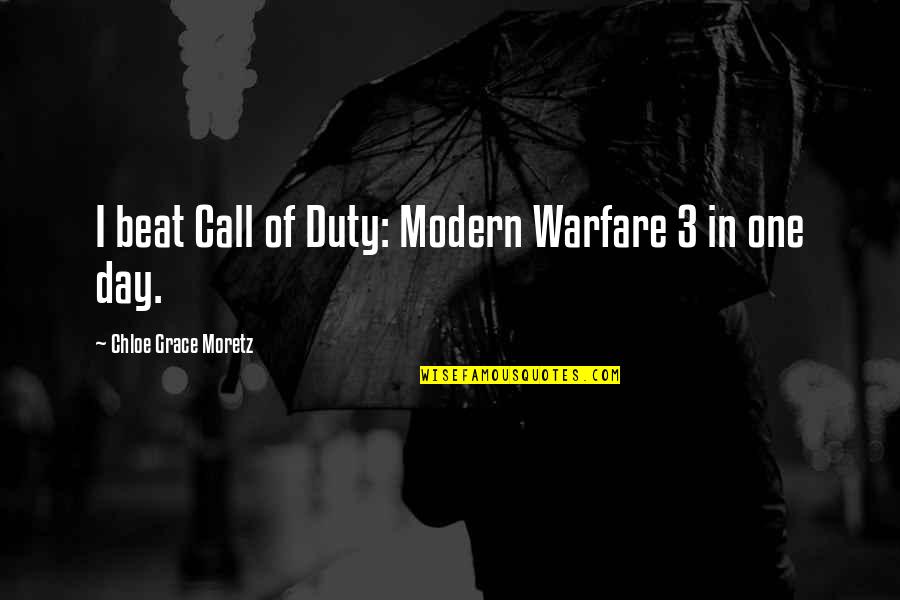 I beat Call of Duty: Modern Warfare 3 in one day.
—
Chloe Grace Moretz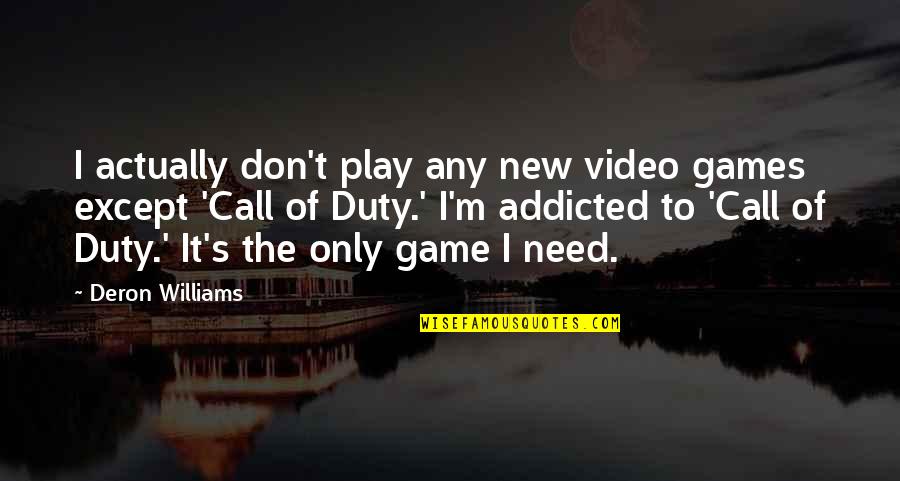 I actually don't play any new video games except 'Call of Duty.' I'm addicted to 'Call of Duty.' It's the only game I need.
—
Deron Williams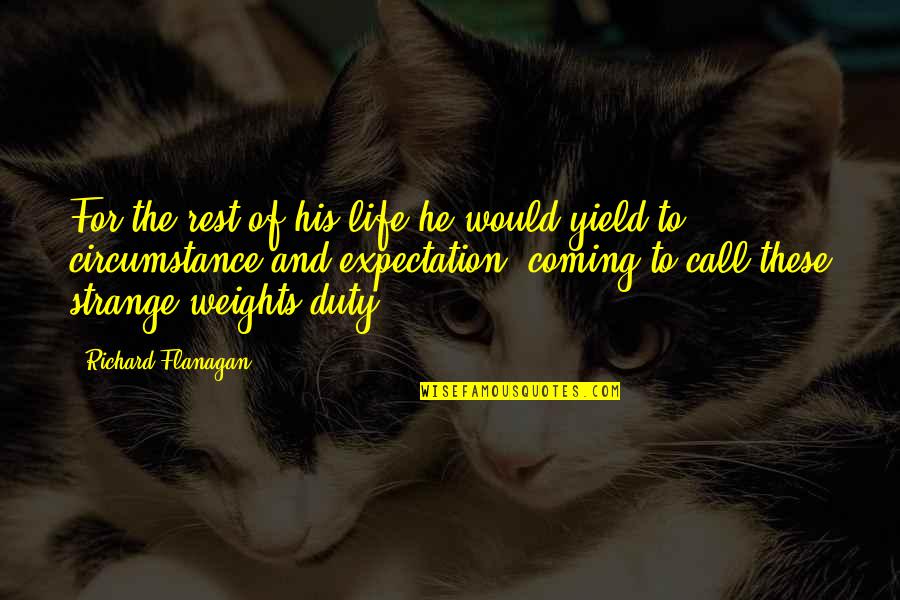 For the rest of his life he would yield to circumstance and expectation, coming to call these strange weights duty.
—
Richard Flanagan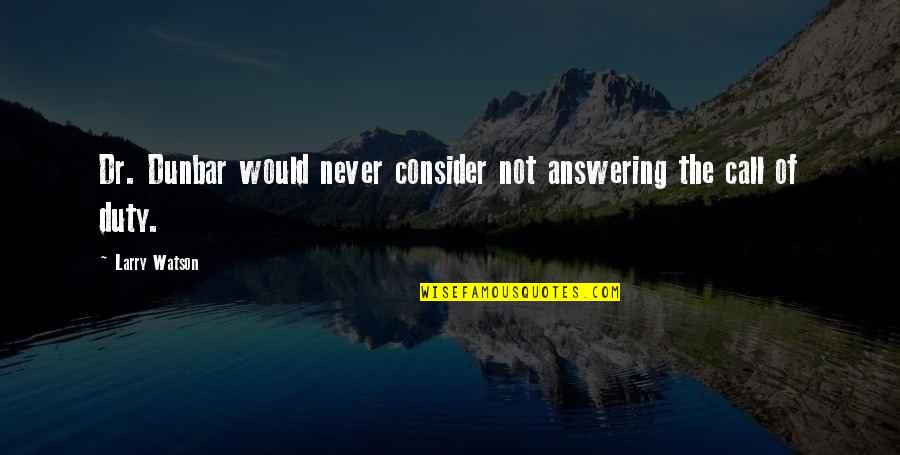 Dr. Dunbar would never consider not answering the call of duty. —
Larry Watson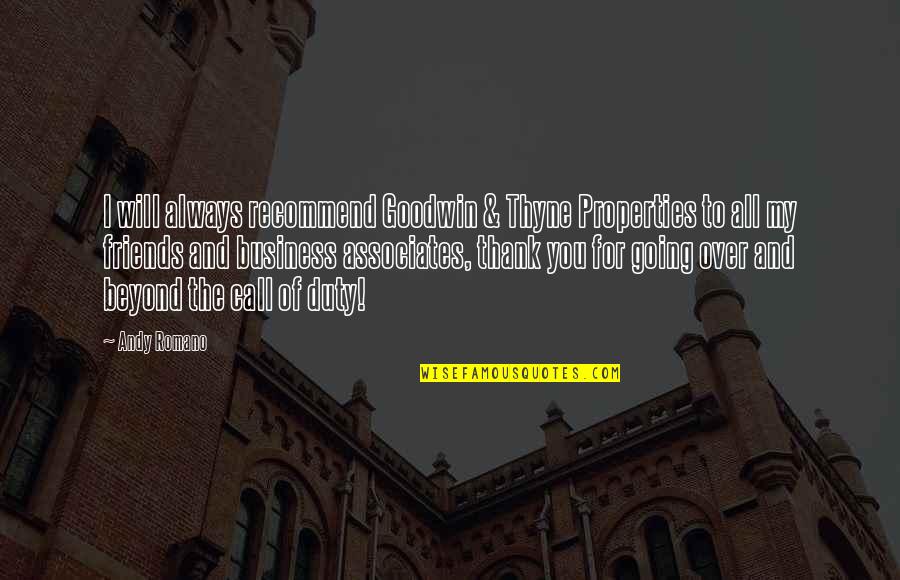 I will always recommend Goodwin & Thyne Properties to all my friends and business associates, thank you for going over and beyond the call of duty! —
Andy Romano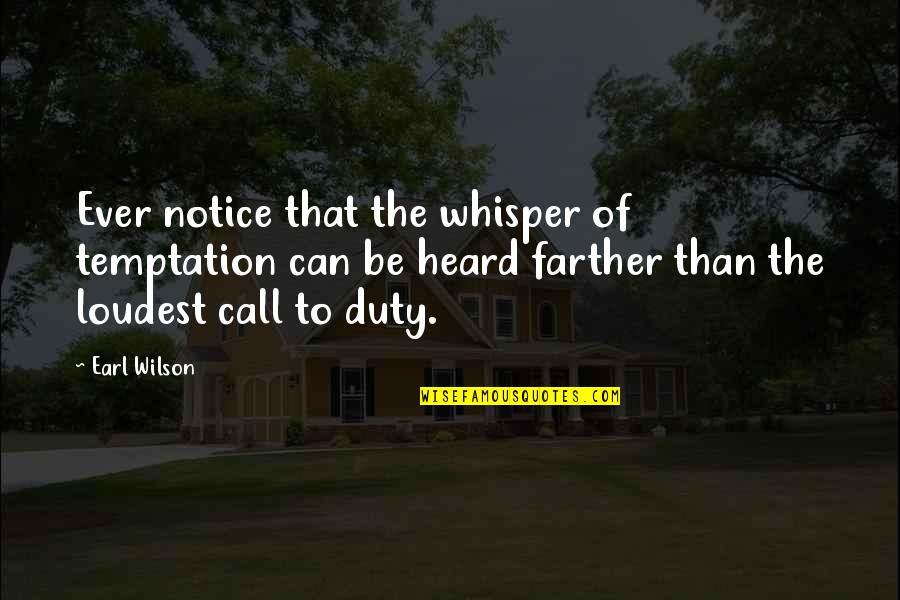 Ever notice that the whisper of temptation can be heard farther than the loudest call to duty. —
Earl Wilson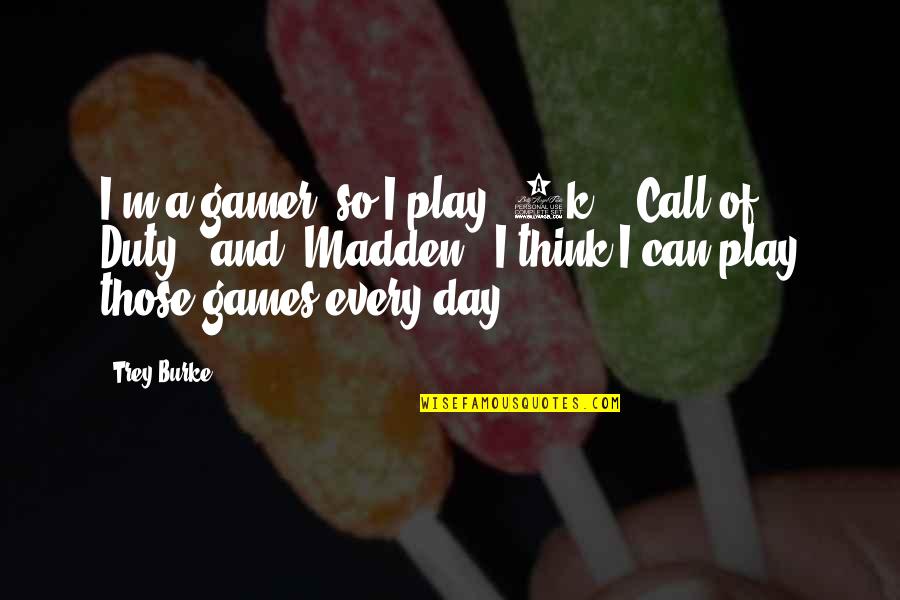 I'm a gamer, so I play '2k,' 'Call of Duty,' and 'Madden.' I think I can play those games every day. —
Trey Burke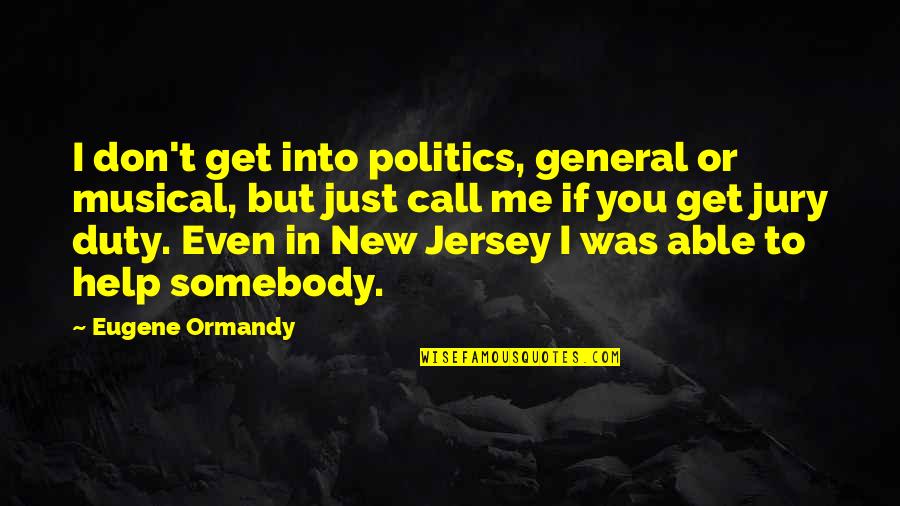 I don't get into politics, general or musical, but just call me if you get jury duty. Even in New Jersey I was able to help somebody. —
Eugene Ormandy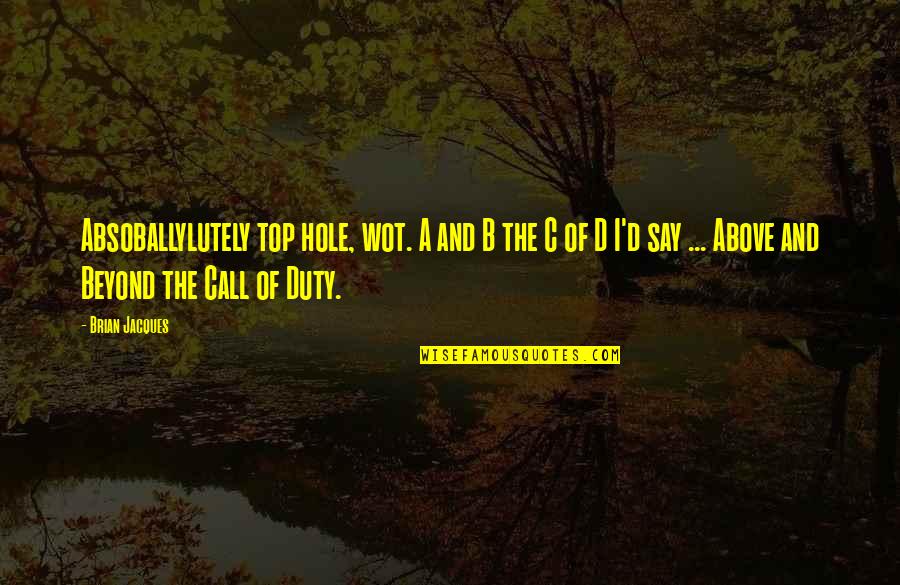 Absoballylutely top hole, wot. A and B the C of D I'd say ... Above and Beyond the Call of Duty. —
Brian Jacques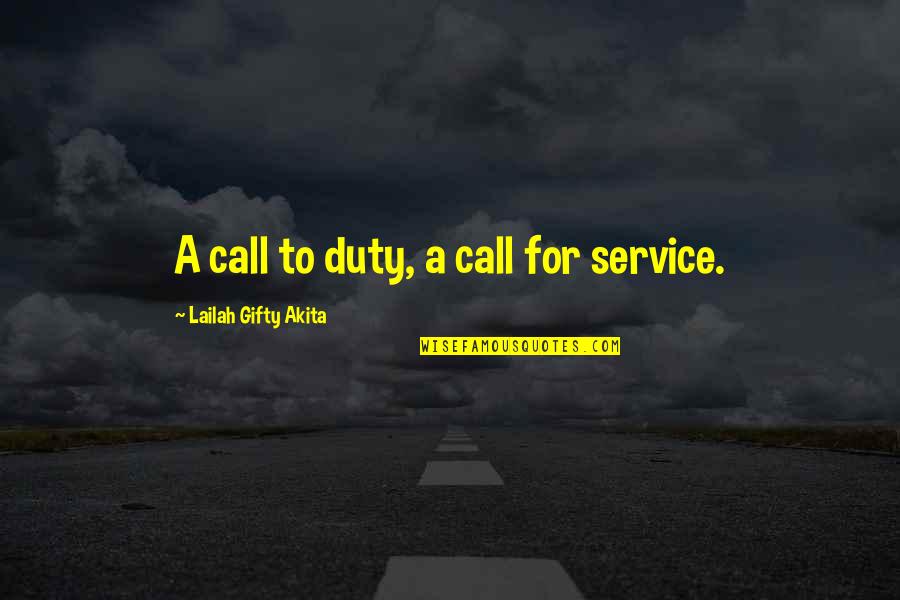 A call to duty, a call for service. —
Lailah Gifty Akita
I answered the call to heal before I answered the call of duty to my country. My job is to help and heal, not to destroy. —
Jesseca Wheaton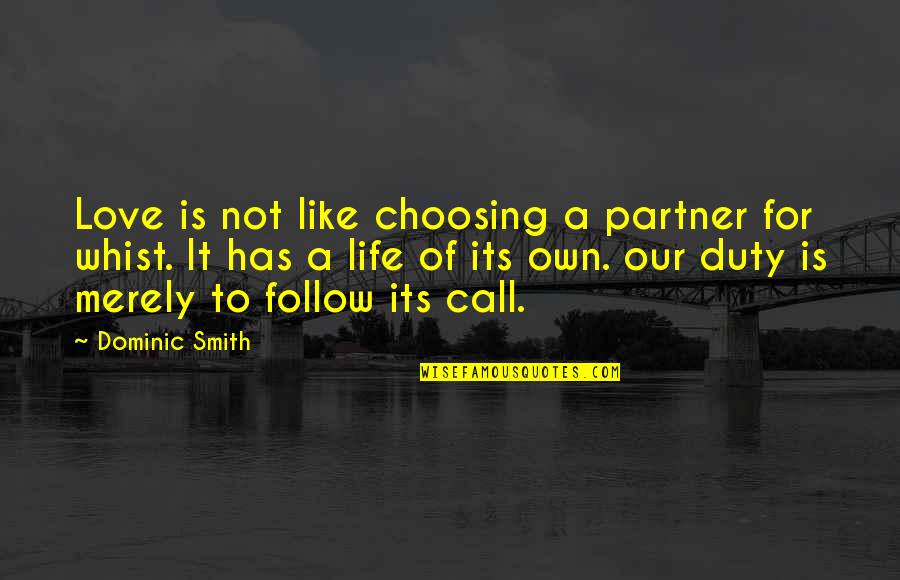 Love is not like choosing a partner for whist. It has a life of its own. our duty is merely to follow its call. —
Dominic Smith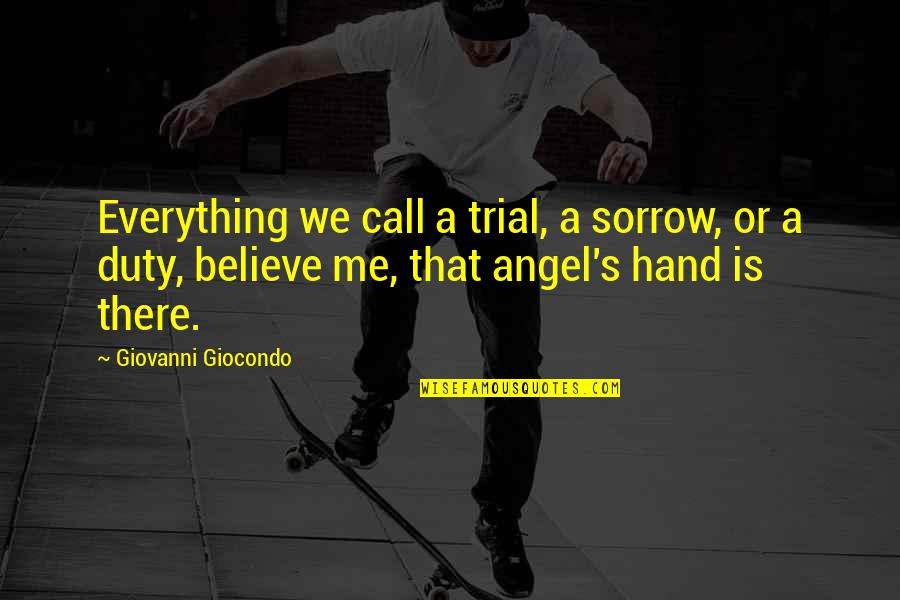 Everything we call a trial, a sorrow, or a duty, believe me, that angel's hand is there. —
Giovanni Giocondo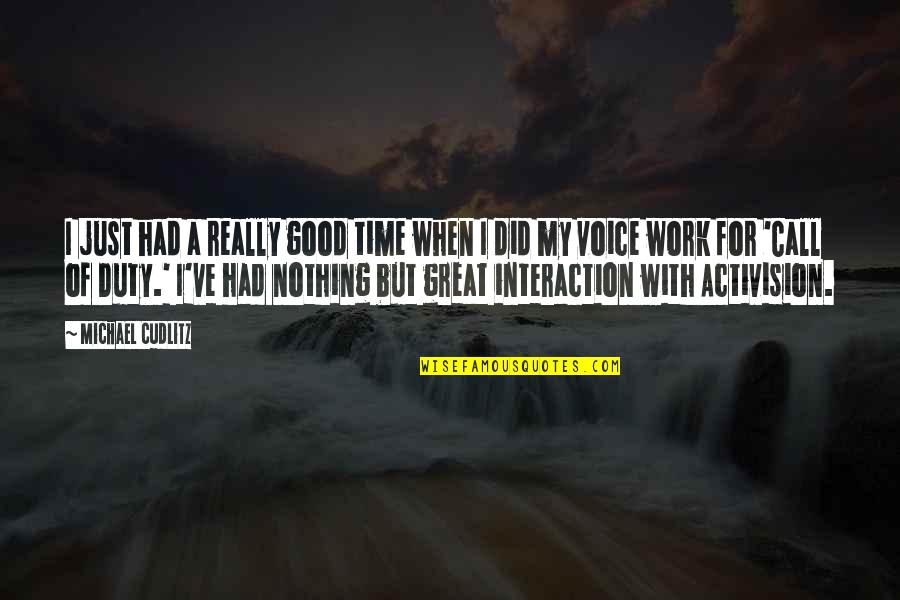 I just had a really good time when I did my voice work for 'Call of Duty.' I've had nothing but great interaction with Activision. —
Michael Cudlitz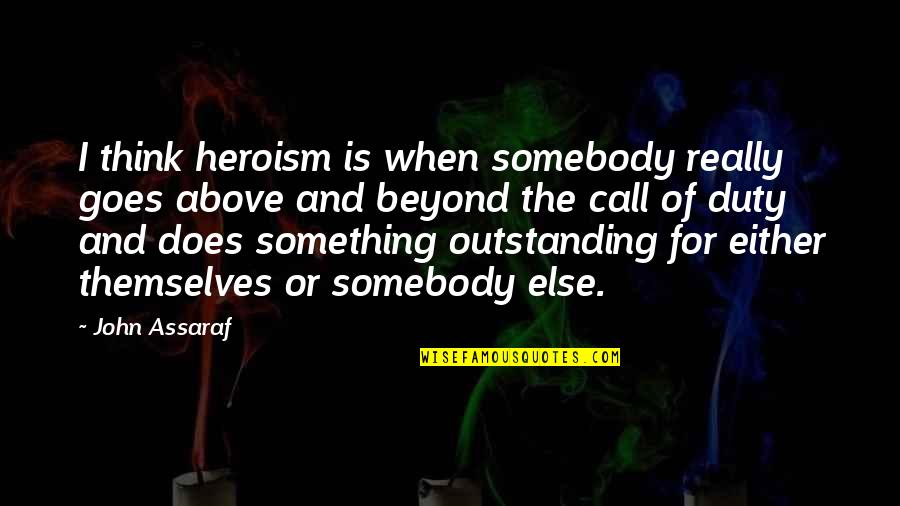 I think heroism is when somebody really goes above and beyond the call of duty and does something outstanding for either themselves or somebody else. —
John Assaraf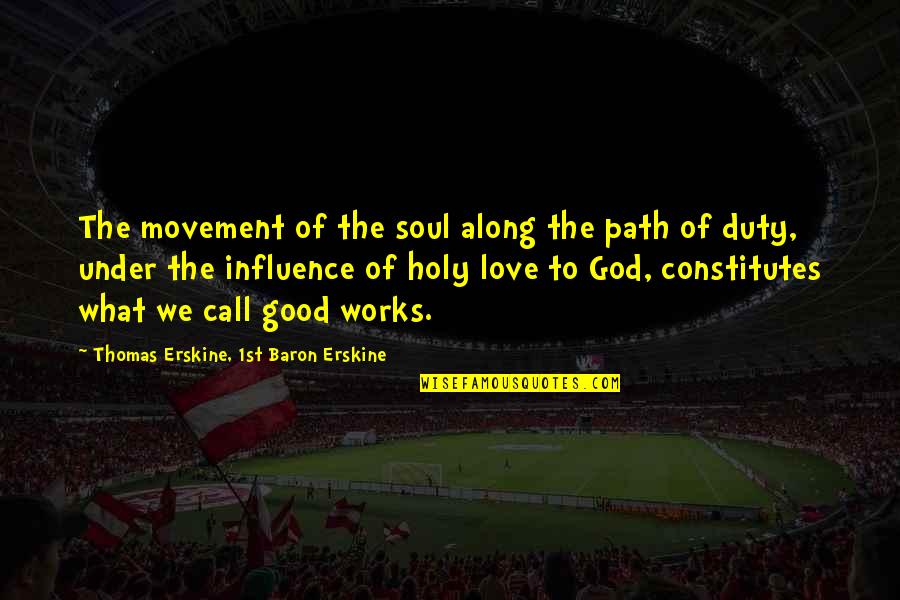 The movement of the soul along the path of duty, under the influence of holy love to God, constitutes what we call good works. —
Thomas Erskine, 1st Baron Erskine
All his senses screamed in warning, the very air reeking of forbidden magic, but duty call him forward. —
Karen Azinger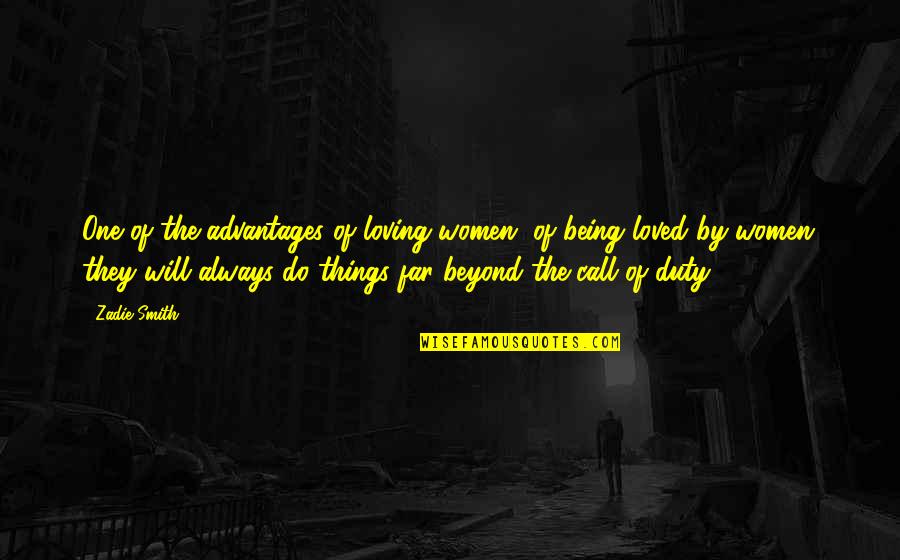 One of the advantages of loving women, of being loved by women: they will always do things far beyond the call of duty —
Zadie Smith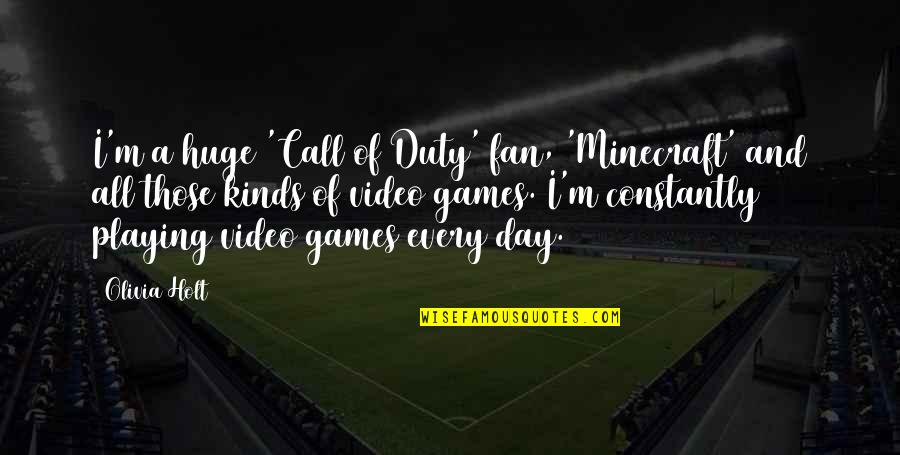 I'm a huge 'Call of Duty' fan, 'Minecraft' and all those kinds of video games. I'm constantly playing video games every day. —
Olivia Holt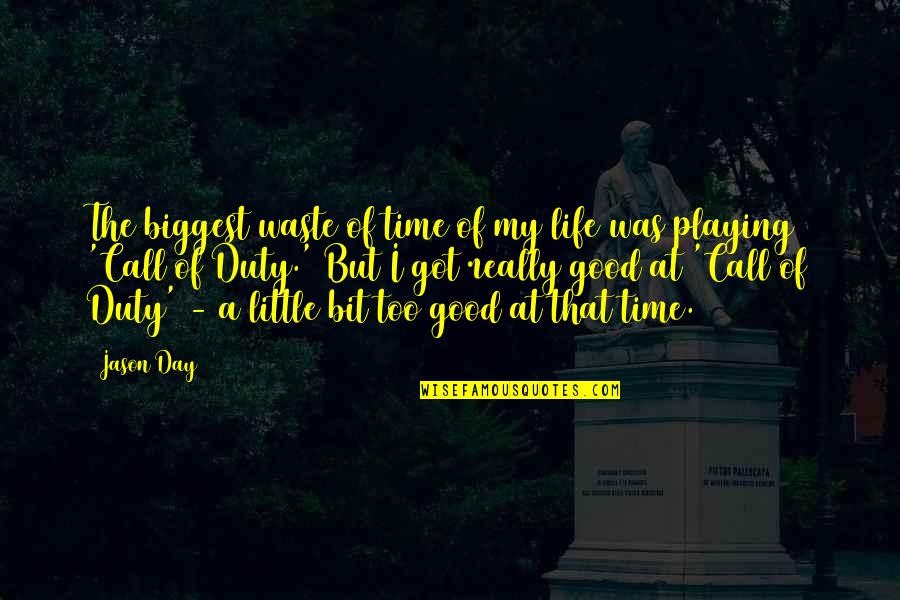 The biggest waste of time of my life was playing 'Call of Duty.' But I got really good at 'Call of Duty' - a little bit too good at that time. —
Jason Day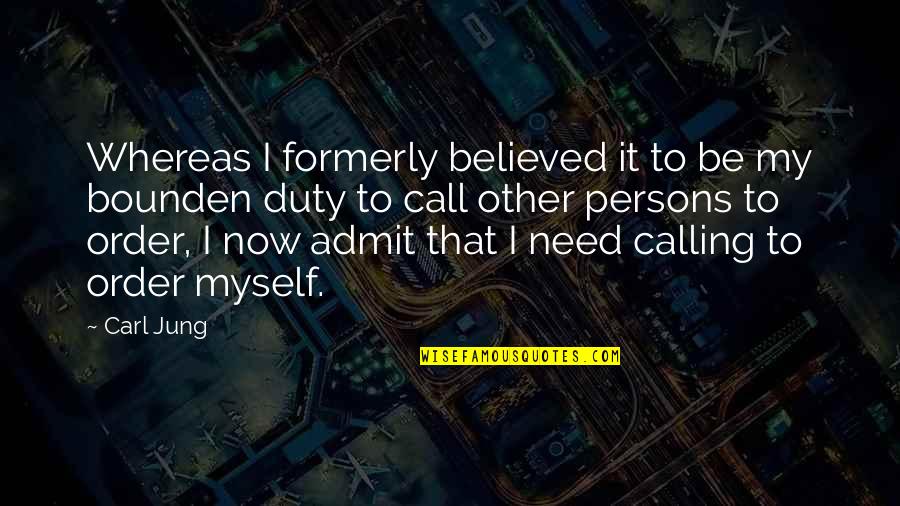 Whereas I formerly believed it to be my bounden duty to call other persons to order, I now admit that I need calling to order myself. —
Carl Jung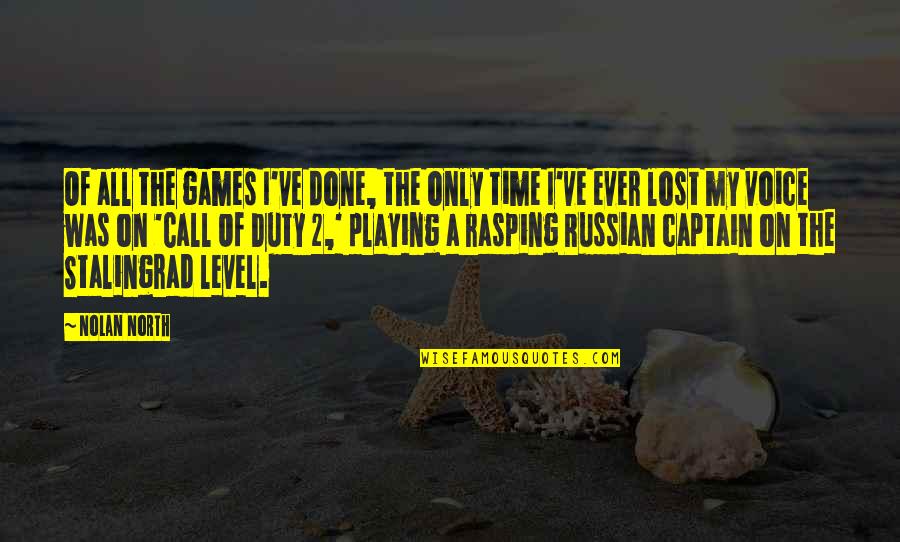 Of all the games I've done, the only time I've ever lost my voice was on 'Call Of Duty 2,' playing a rasping Russian captain on the Stalingrad level. —
Nolan North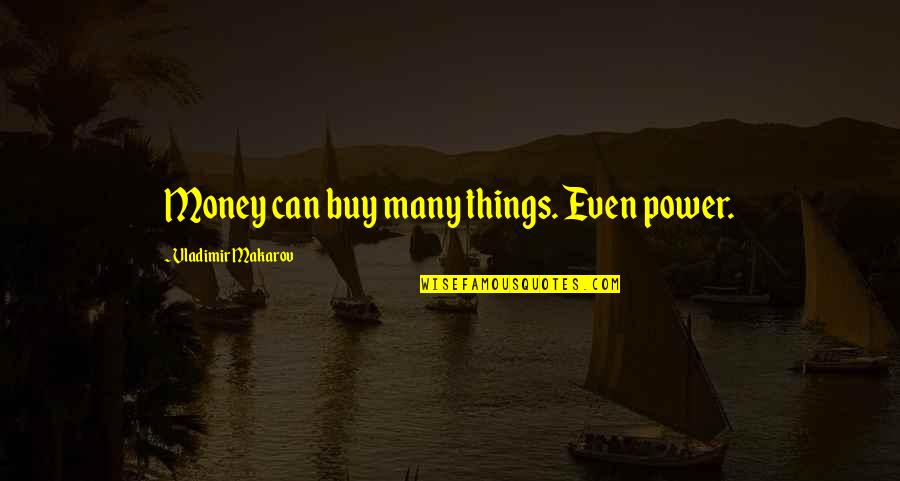 Money can buy many things. Even power. —
Vladimir Makarov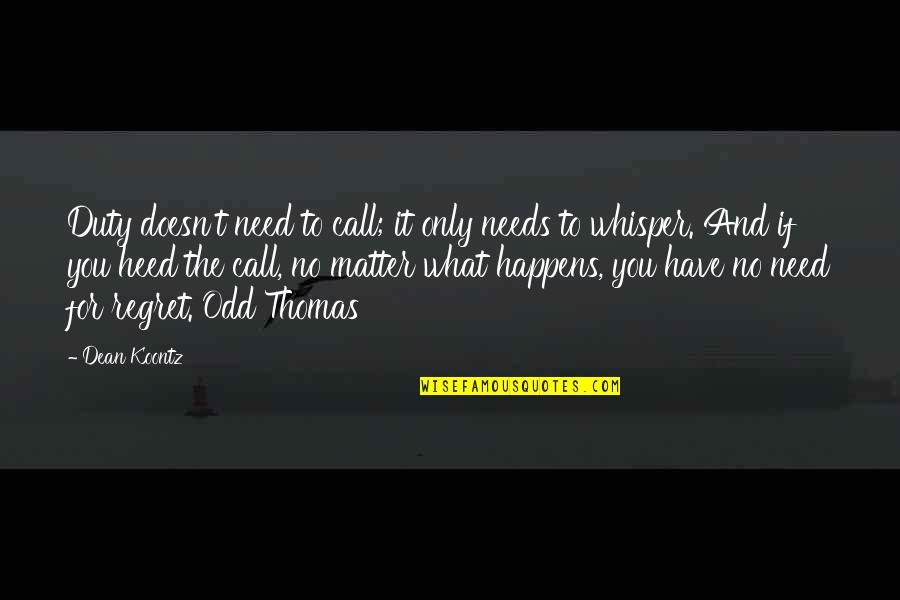 Duty doesn't need to call; it only needs to whisper. And if you heed the call, no matter what happens, you have no need for regret. Odd Thomas —
Dean Koontz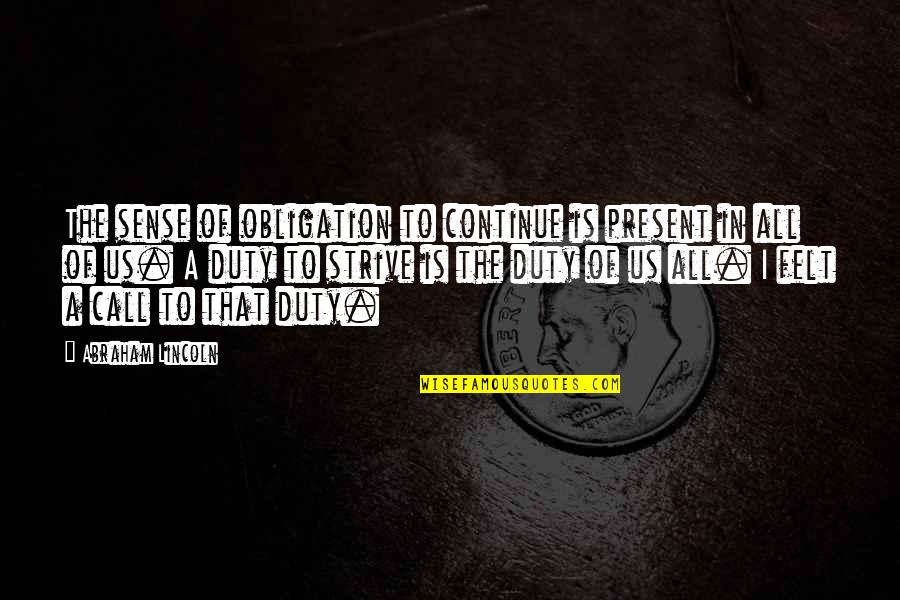 The sense of obligation to continue is present in all of us. A duty to strive is the duty of us all. I felt a call to that duty. —
Abraham Lincoln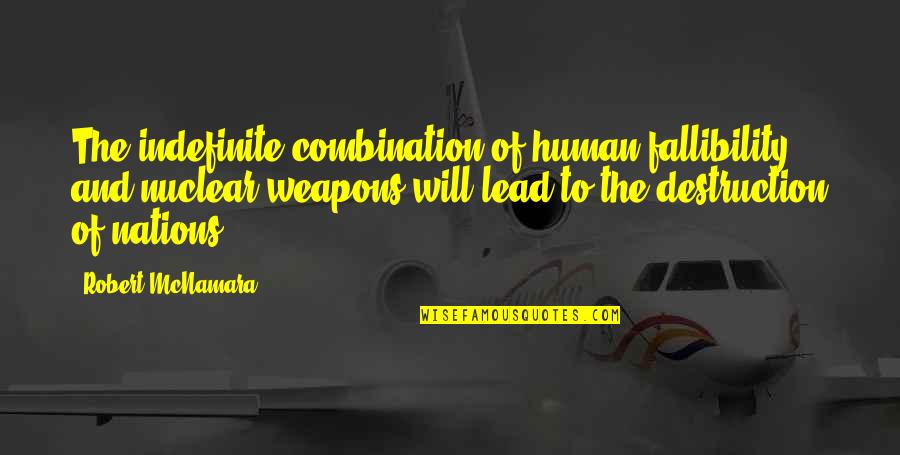 The indefinite combination of human fallibility and nuclear weapons will lead to the destruction of nations. —
Robert McNamara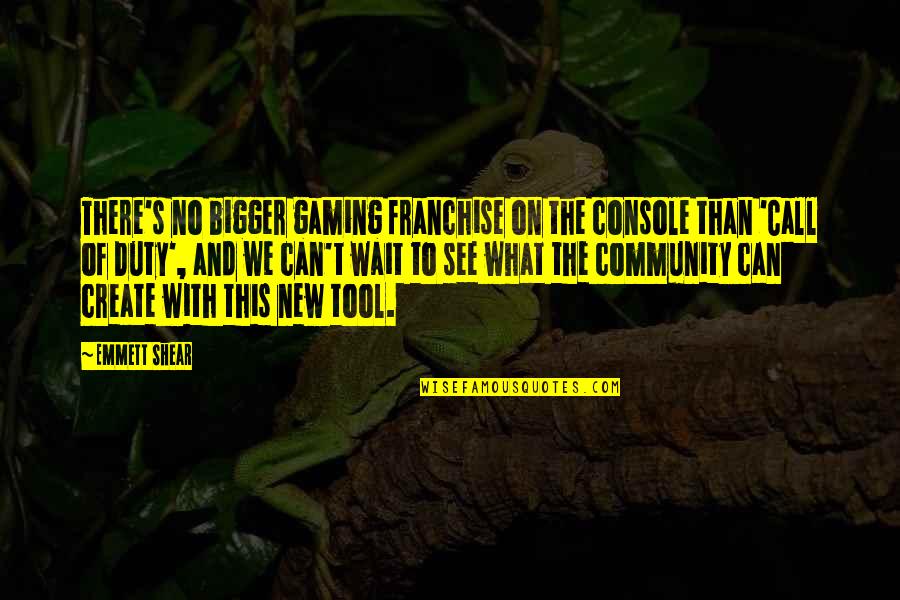 There's no bigger gaming franchise on the console than 'Call of Duty', and we can't wait to see what the community can create with this new tool. —
Emmett Shear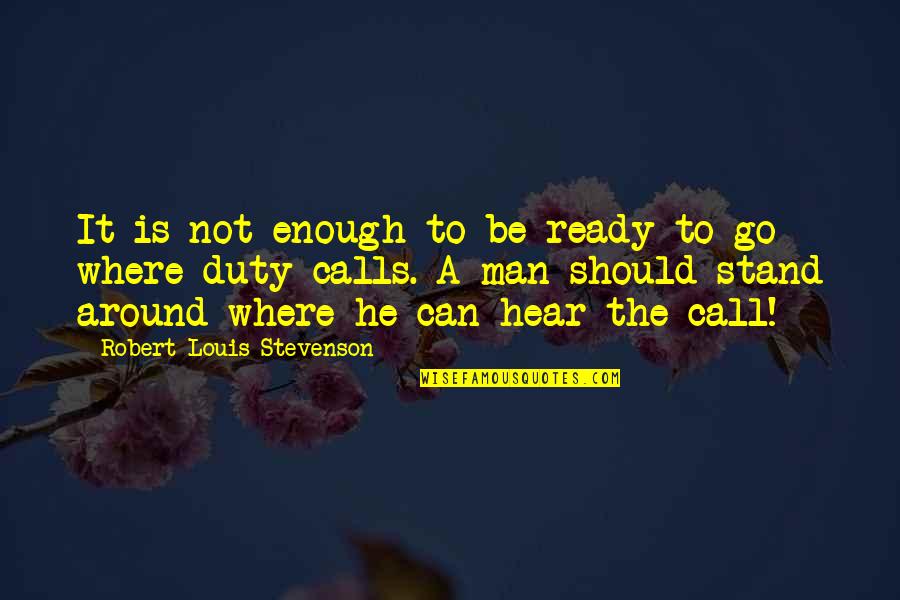 It is not enough to be ready to go where duty calls. A man should stand around where he can hear the call! —
Robert Louis Stevenson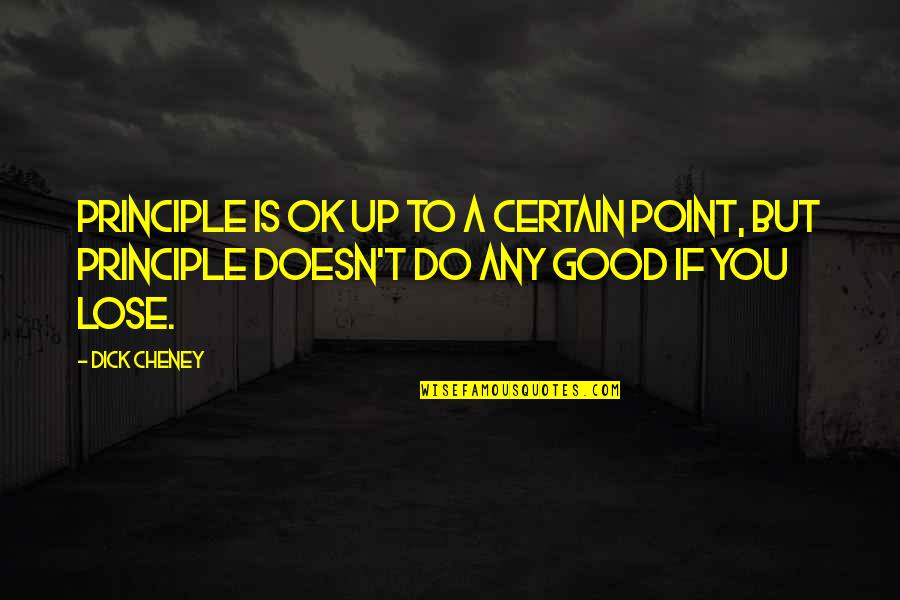 Principle is OK up to a certain point, but principle doesn't do any good if you lose. —
Dick Cheney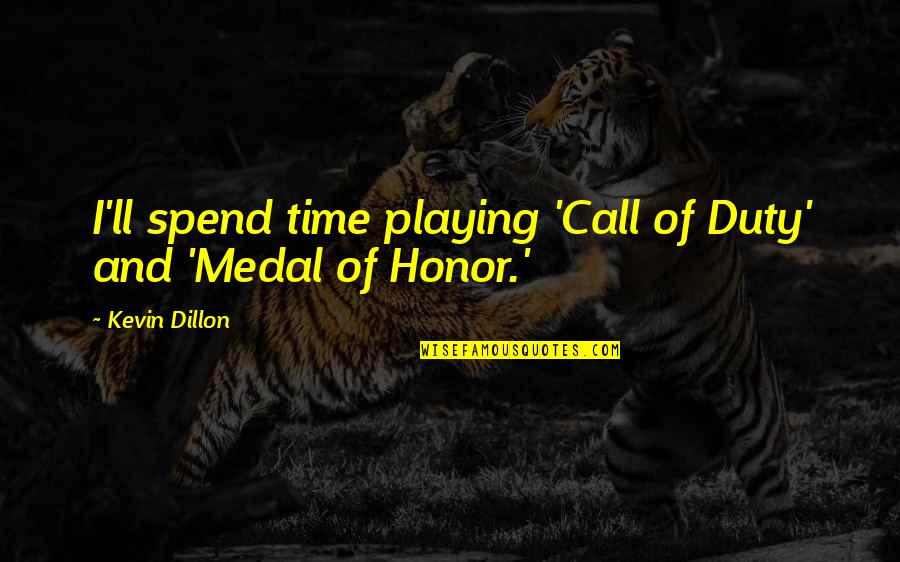 I'll spend time playing 'Call of Duty' and 'Medal of Honor.' —
Kevin Dillon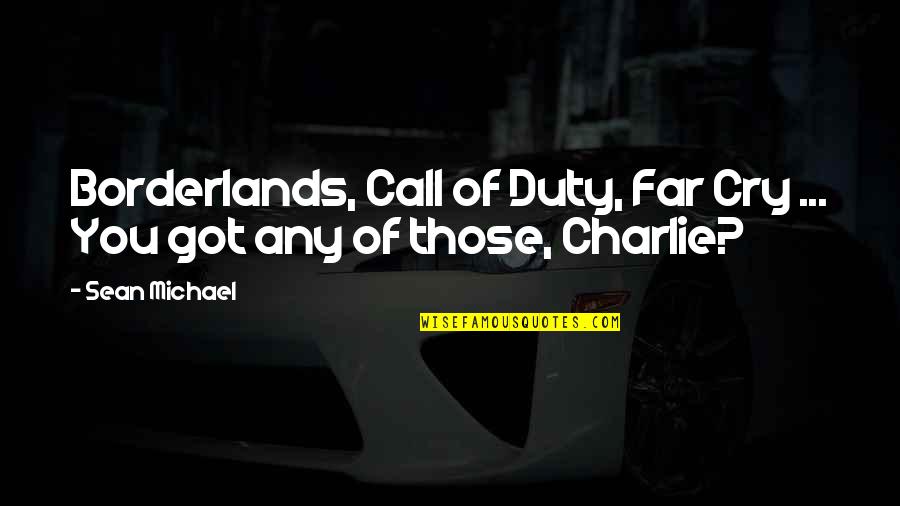 Borderlands, Call of Duty, Far Cry ... You got any of those, Charlie? —
Sean Michael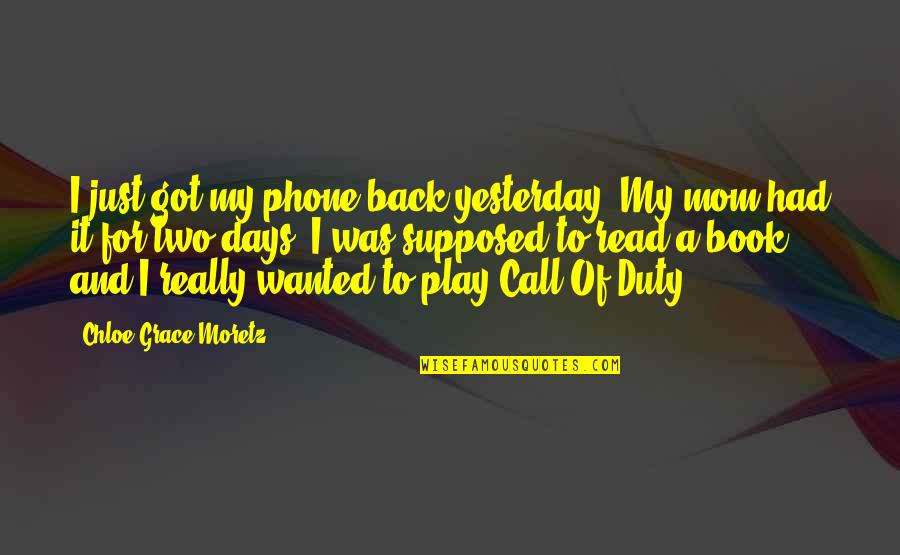 I just got my phone back yesterday. My mom had it for two days. I was supposed to read a book and I really wanted to play Call Of Duty. —
Chloe Grace Moretz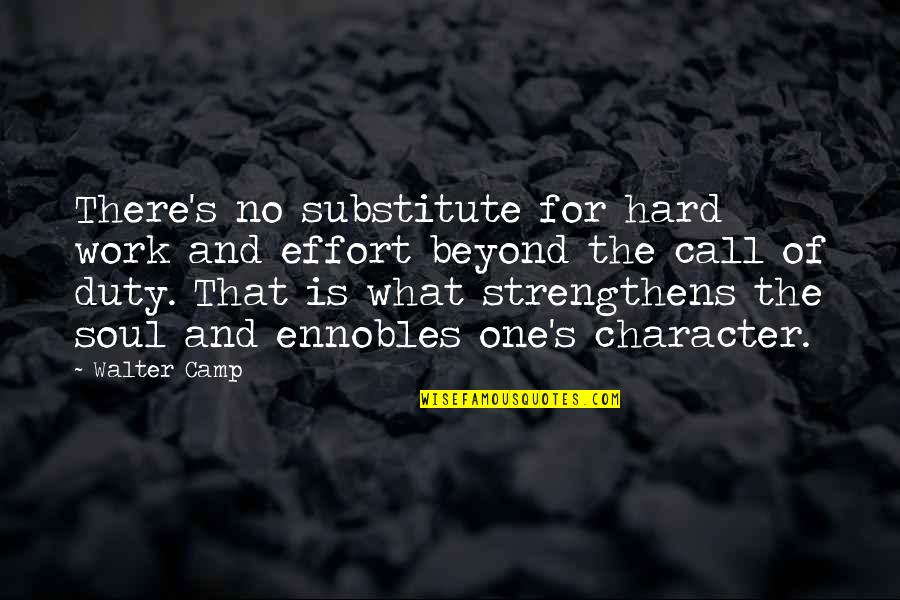 There's no substitute for hard work and effort beyond the call of duty. That is what strengthens the soul and ennobles one's character. —
Walter Camp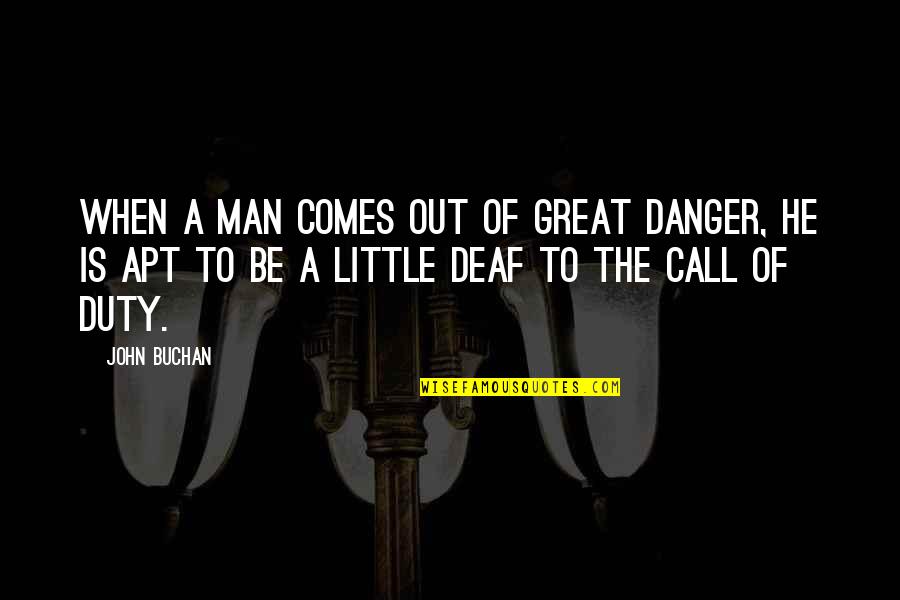 When a man comes out of great danger, he is apt to be a little deaf to the call of duty. —
John Buchan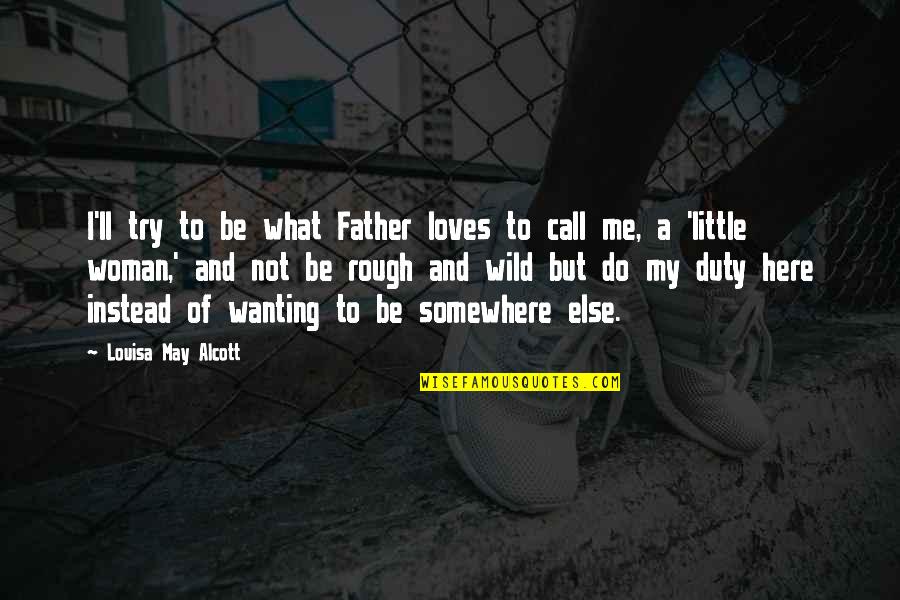 I'll try to be what Father loves to call me, a 'little woman,' and not be rough and wild but do my duty here instead of wanting to be somewhere else. —
Louisa May Alcott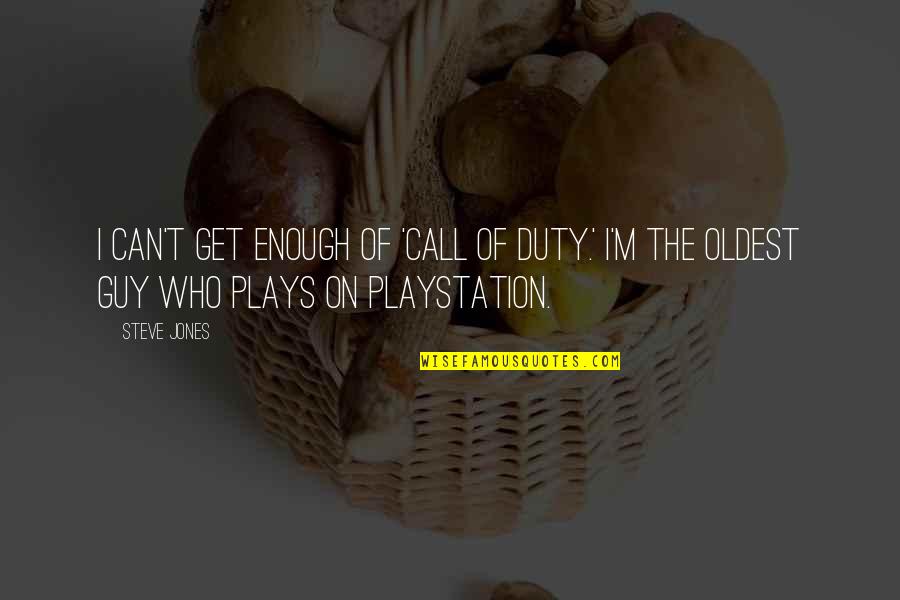 I can't get enough of 'Call of Duty.' I'm the oldest guy who plays on PlayStation. —
Steve Jones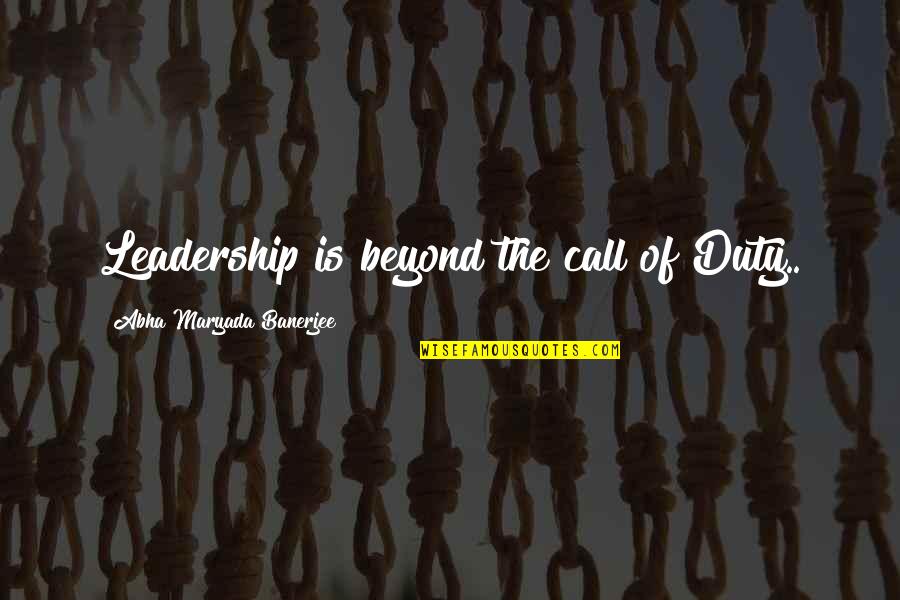 Leadership is beyond the call of Duty.. —
Abha Maryada Banerjee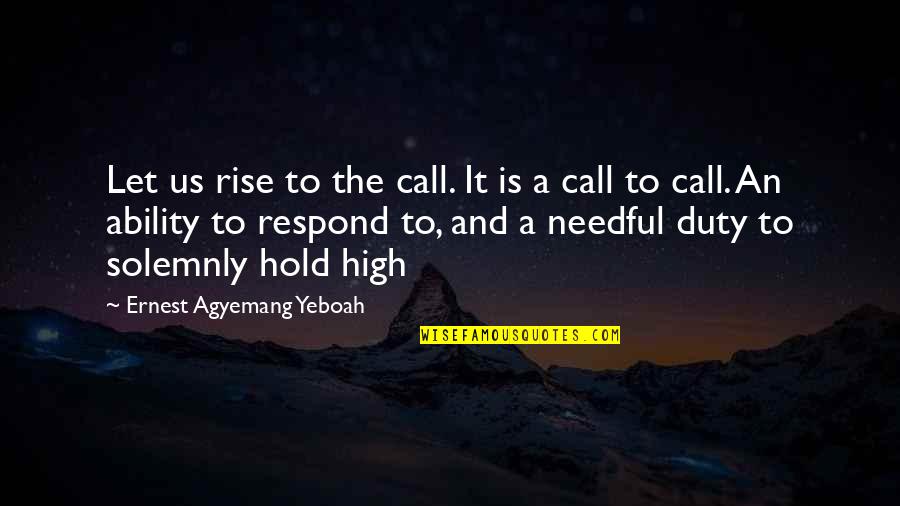 Let us rise to the call. It is a call to call. An ability to respond to, and a needful duty to solemnly hold high —
Ernest Agyemang Yeboah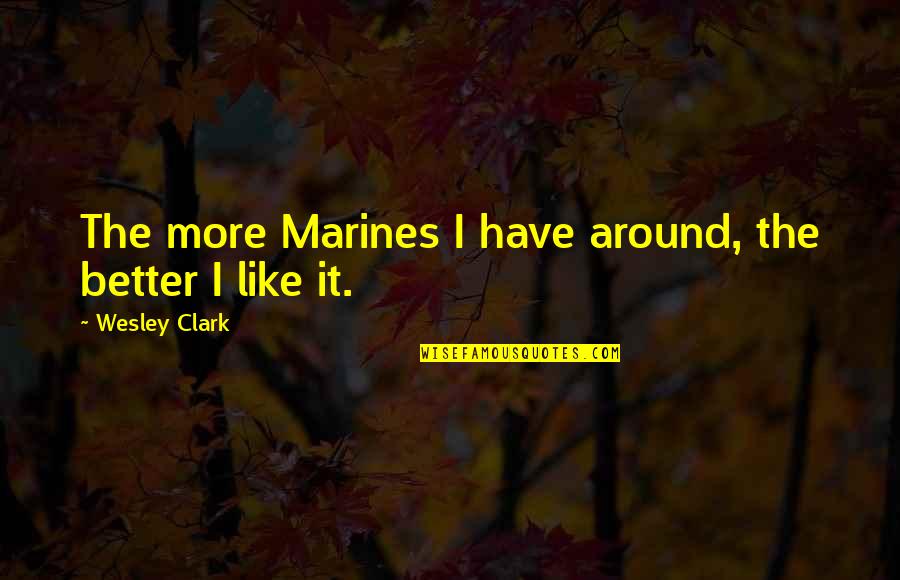 The more Marines I have around, the better I like it. —
Wesley Clark