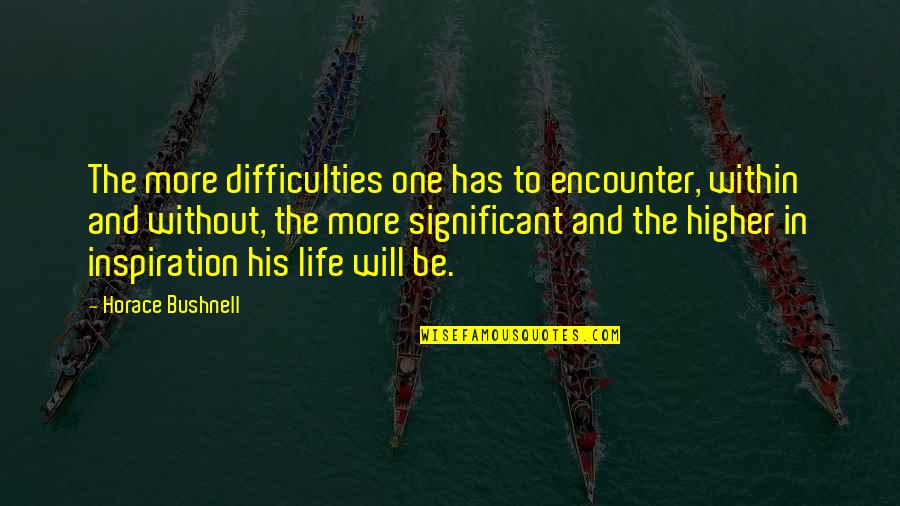 The more difficulties one has to encounter, within and without, the more significant and the higher in inspiration his life will be.
—
Horace Bushnell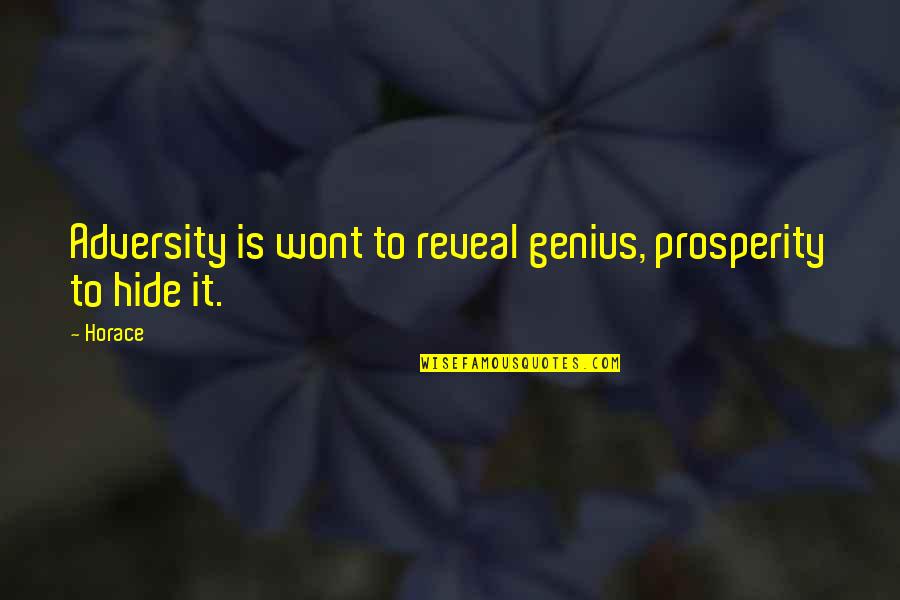 Adversity is wont to reveal genius, prosperity to hide it.
—
Horace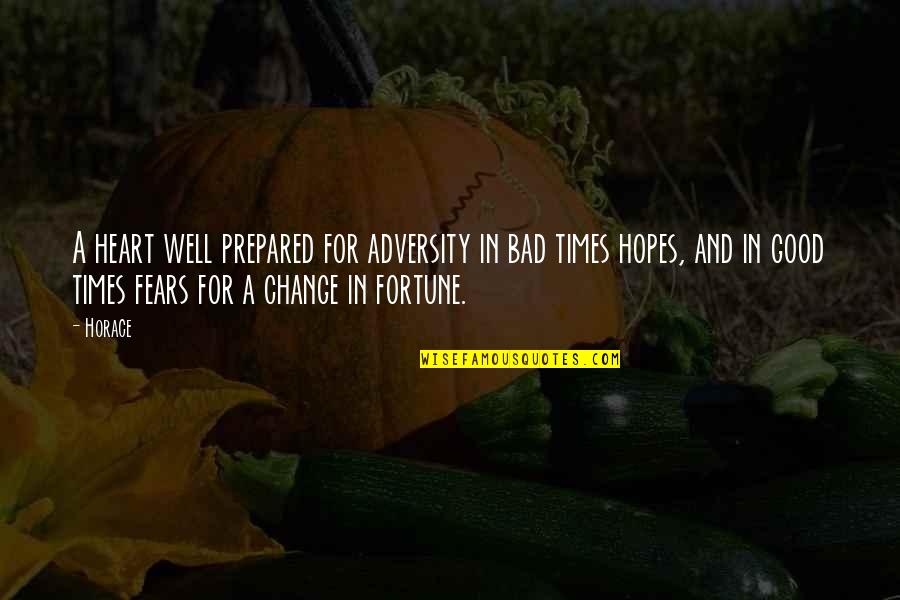 A heart well prepared for adversity in bad times hopes, and in good times fears for a change in fortune.
—
Horace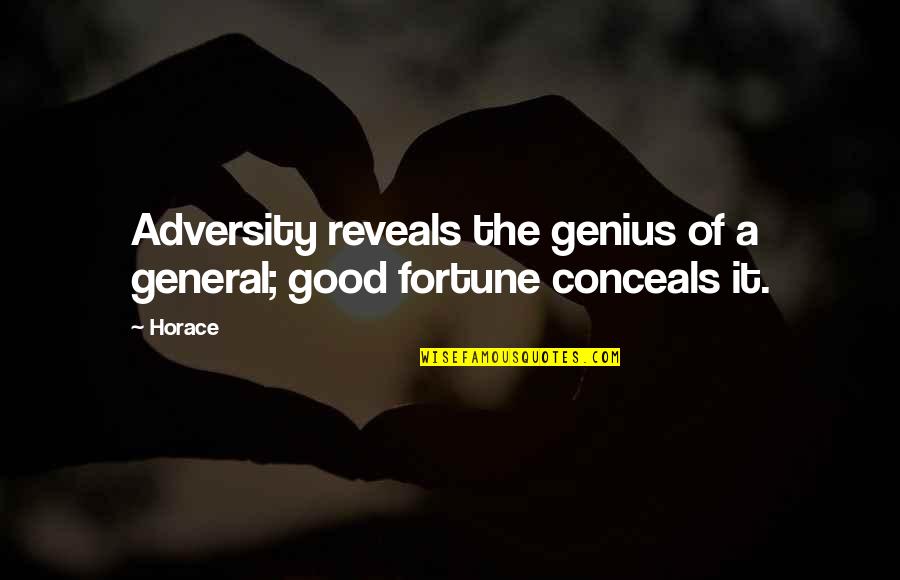 Adversity reveals the genius of a general; good fortune conceals it.
—
Horace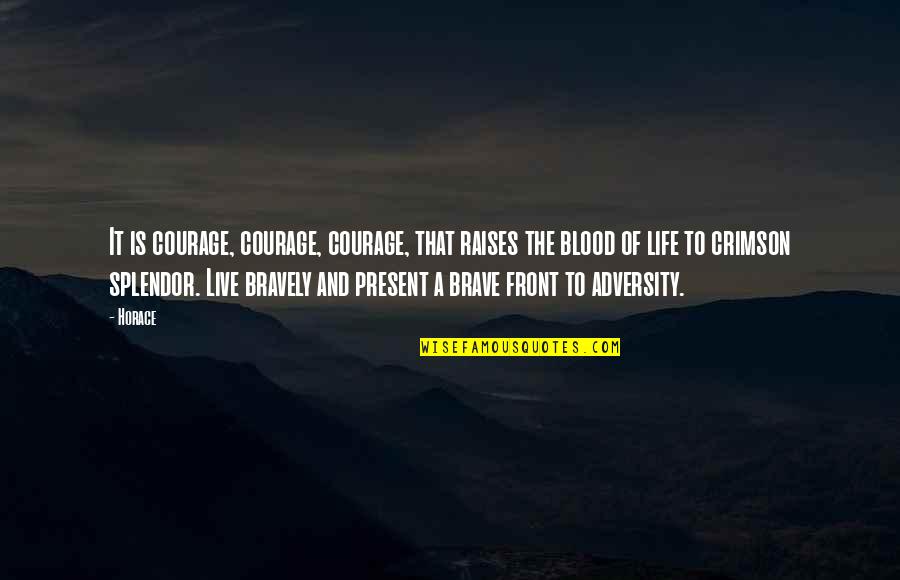 It is courage, courage, courage, that raises the blood of life to crimson splendor. Live bravely and present a brave front to adversity.
—
Horace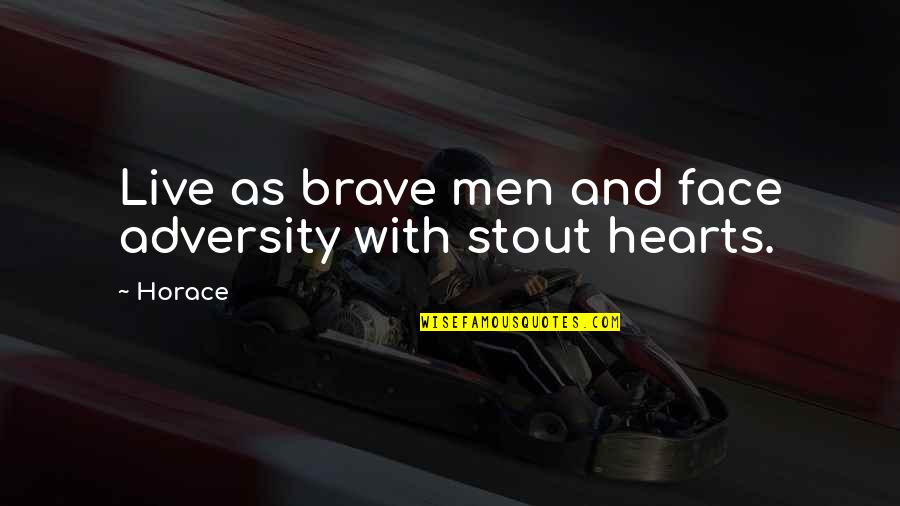 Live as brave men and face adversity with stout hearts.
—
Horace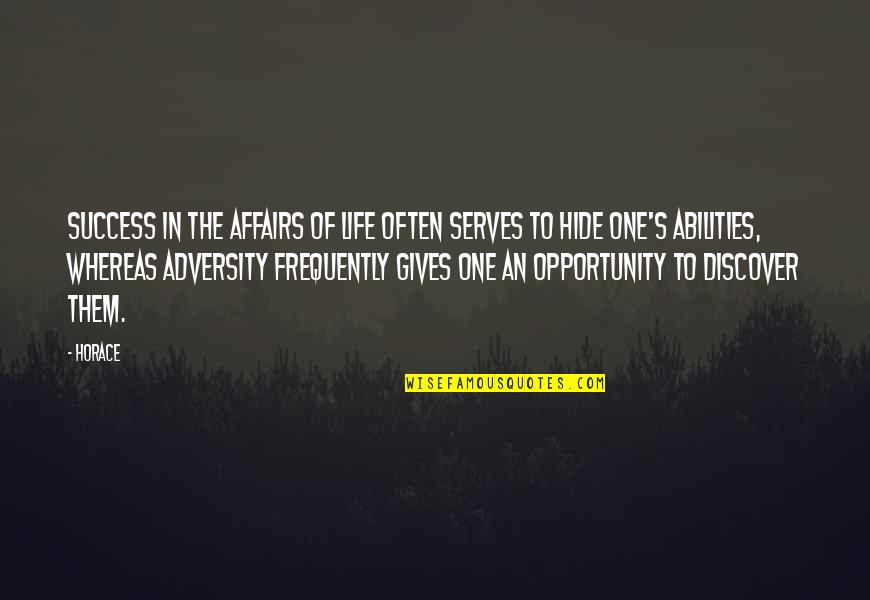 Success in the affairs of life often serves to hide one's abilities, whereas adversity frequently gives one an opportunity to discover them. —
Horace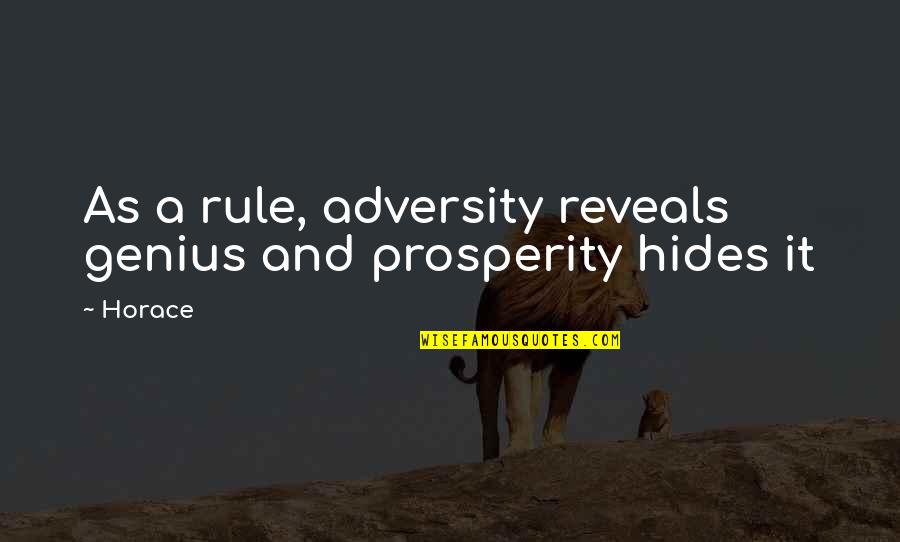 As a rule, adversity reveals genius and prosperity hides it —
Horace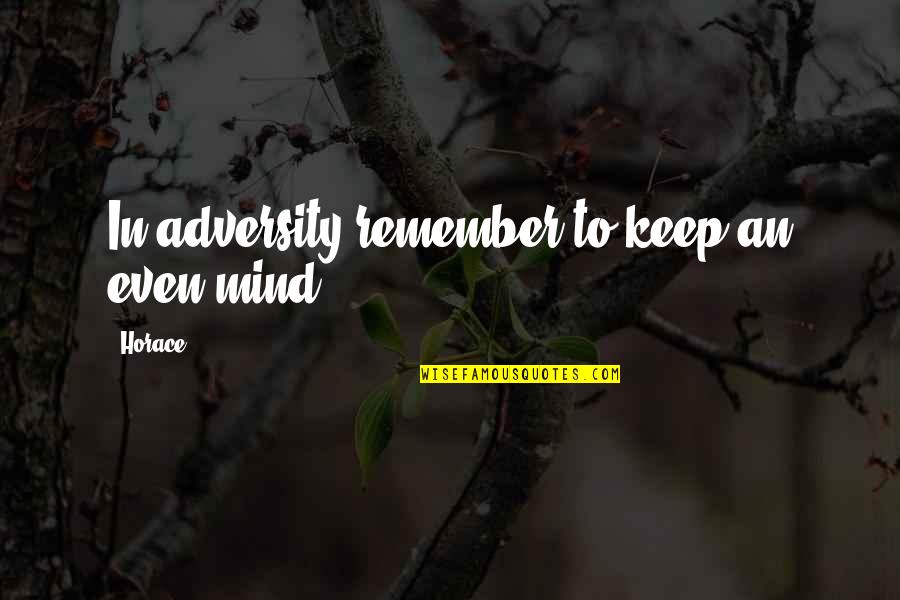 In adversity remember to keep an even mind. —
Horace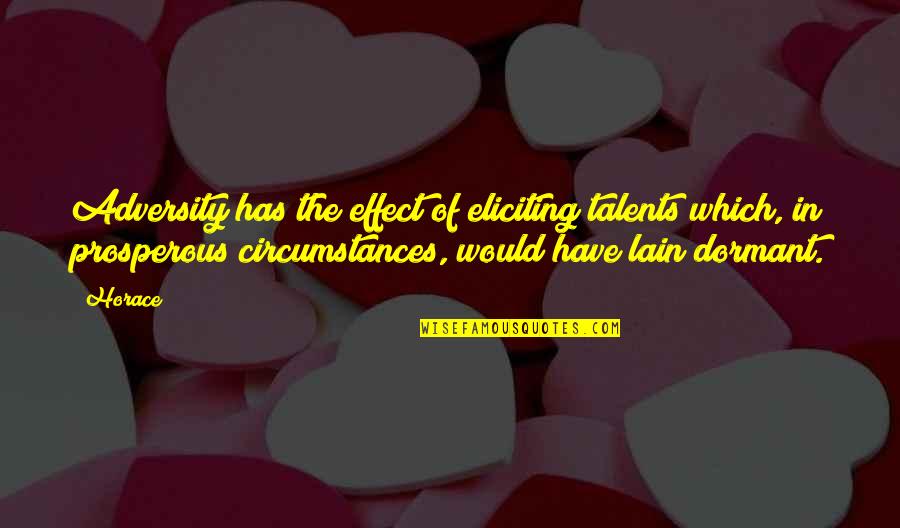 Adversity has the effect of eliciting talents which, in prosperous circumstances, would have lain dormant. —
Horace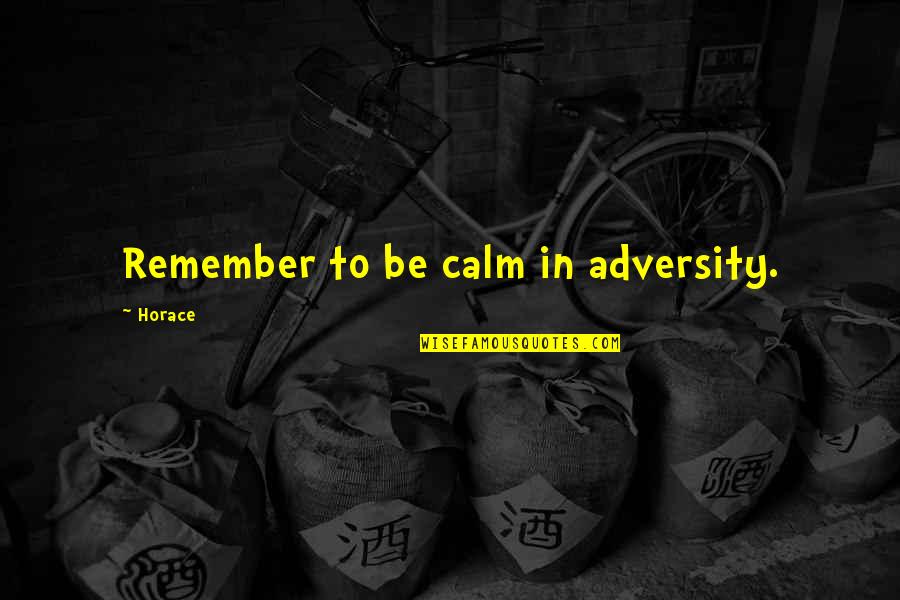 Remember to be calm in adversity. —
Horace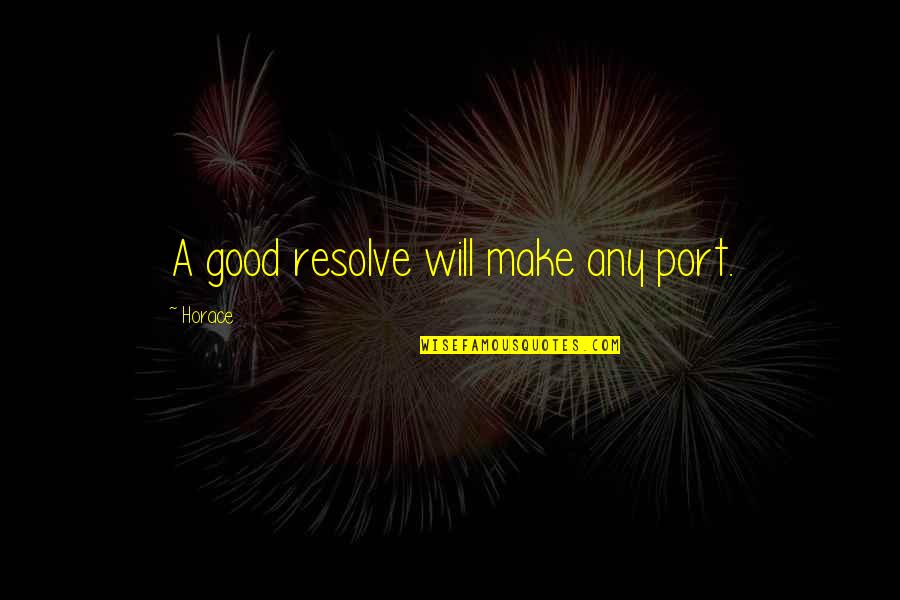 A good resolve will make any port. —
Horace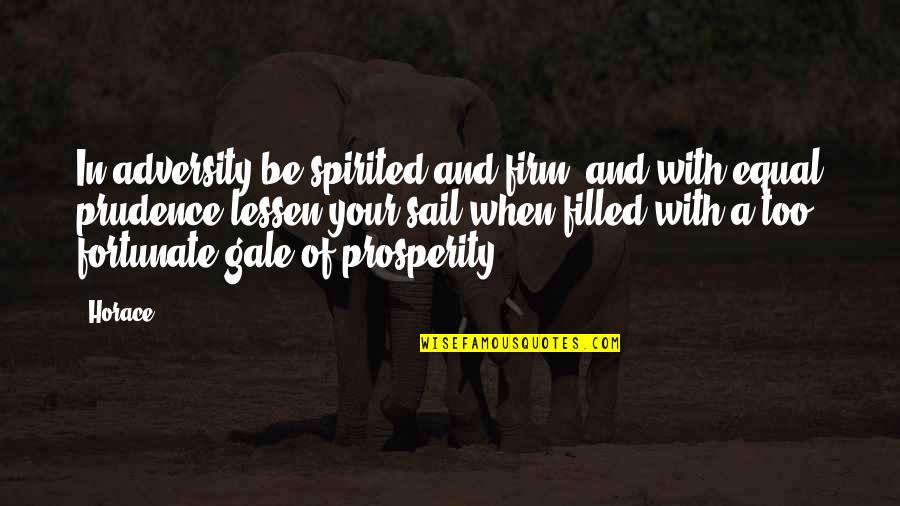 In adversity be spirited and firm, and with equal prudence lessen your sail when filled with a too fortunate gale of prosperity. —
Horace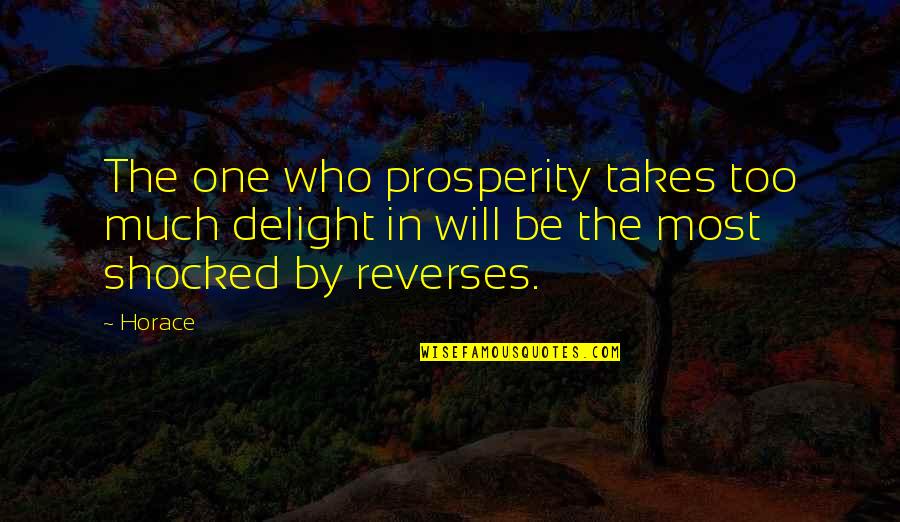 The one who prosperity takes too much delight in will be the most shocked by reverses. —
Horace