Love Shape Quotes
Collection of top 60 famous quotes about Love Shape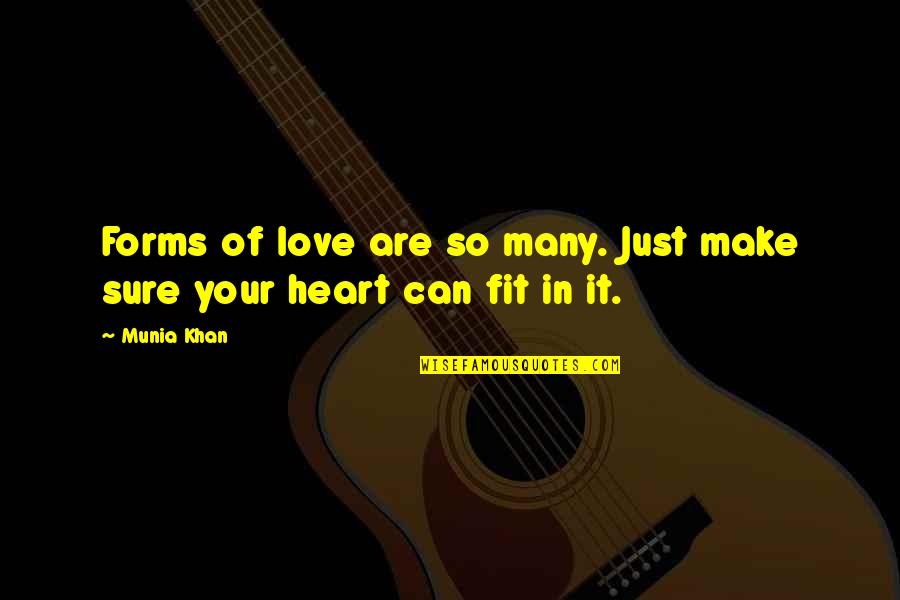 Forms of love are so many. Just make sure your heart can fit in it.
—
Munia Khan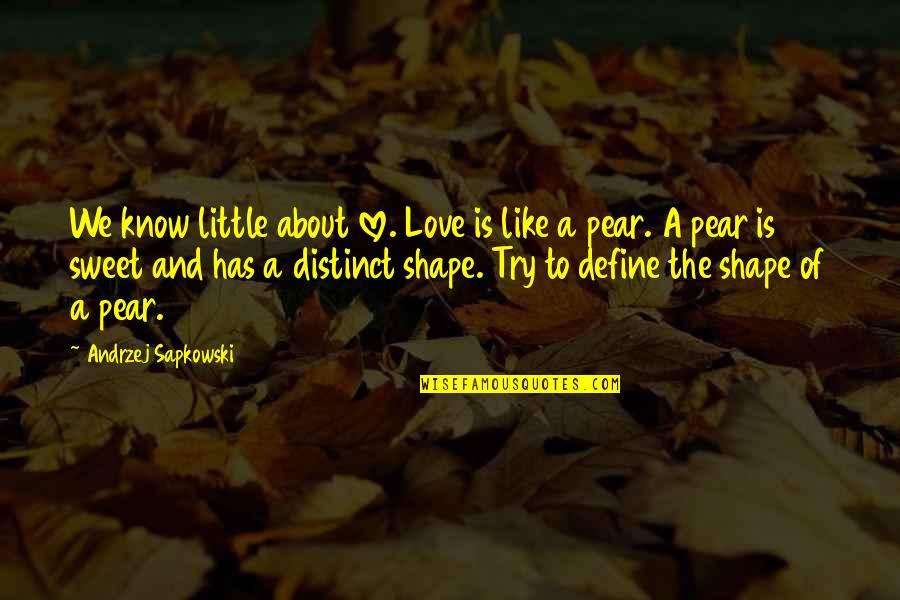 We know little about love. Love is like a pear. A pear is sweet and has a distinct shape. Try to define the shape of a pear.
—
Andrzej Sapkowski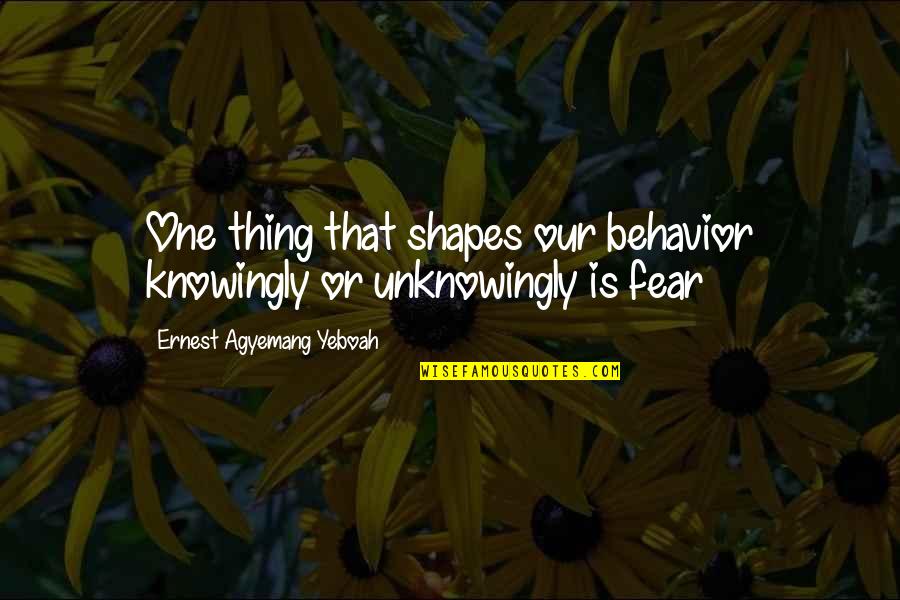 One thing that shapes our behavior knowingly or unknowingly is fear
—
Ernest Agyemang Yeboah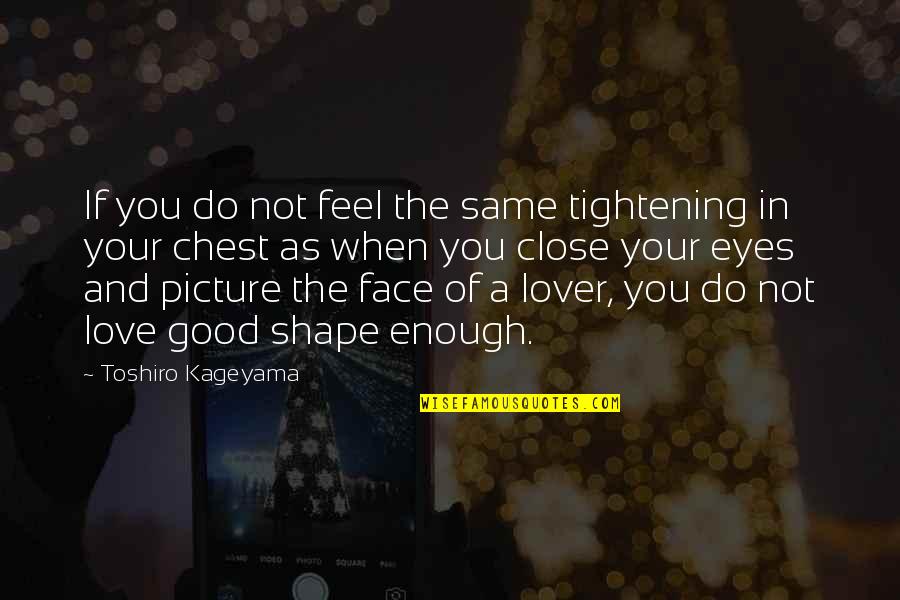 If you do not feel the same tightening in your chest as when you close your eyes and picture the face of a lover, you do not love good shape enough.
—
Toshiro Kageyama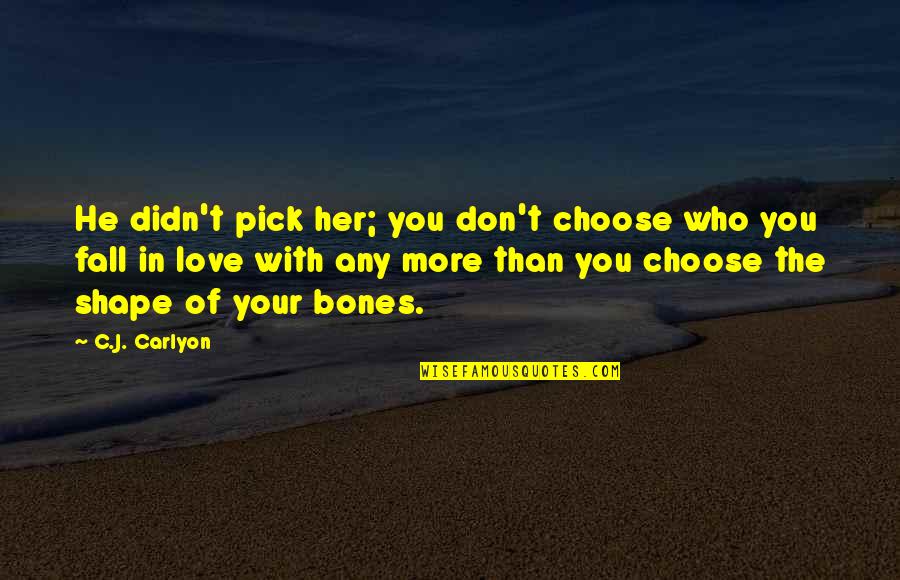 He didn't pick her; you don't choose who you fall in love with any more than you choose the shape of your bones.
—
C.J. Carlyon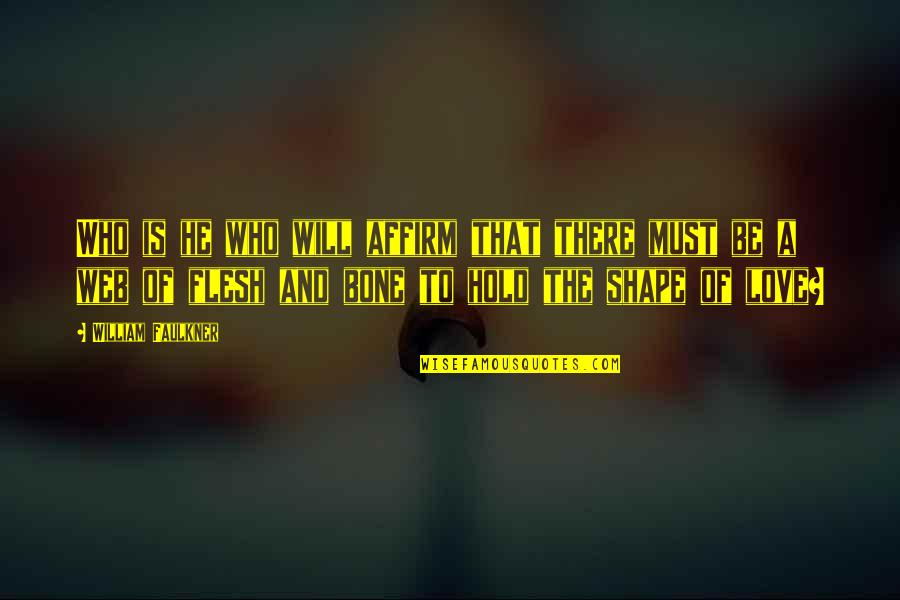 Who is he who will affirm that there must be a web of flesh and bone to hold the shape of love?
—
William Faulkner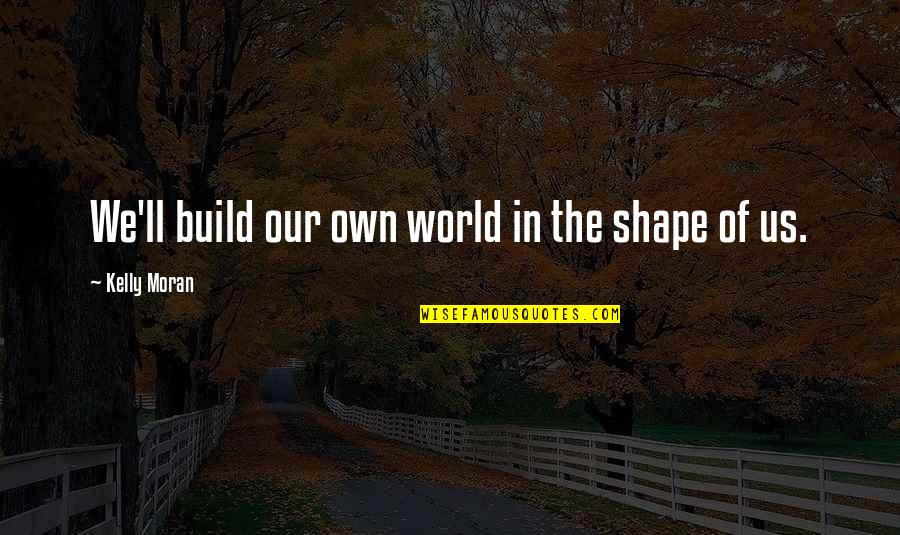 We'll build our own world in the shape of us.
—
Kelly Moran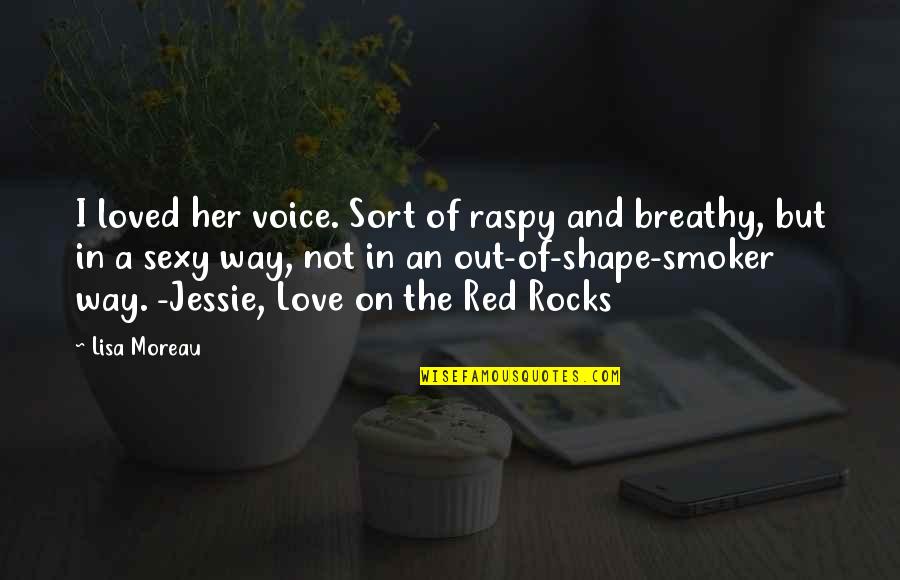 I loved her voice. Sort of raspy and breathy, but in a sexy way, not in an out-of-shape-smoker way. -Jessie, Love on the Red Rocks —
Lisa Moreau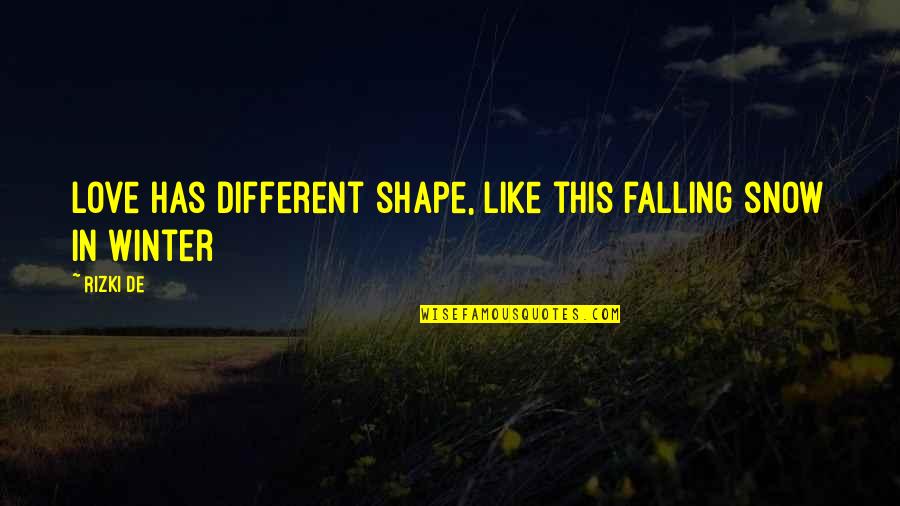 Love has different shape, like this falling snow in winter —
Rizki De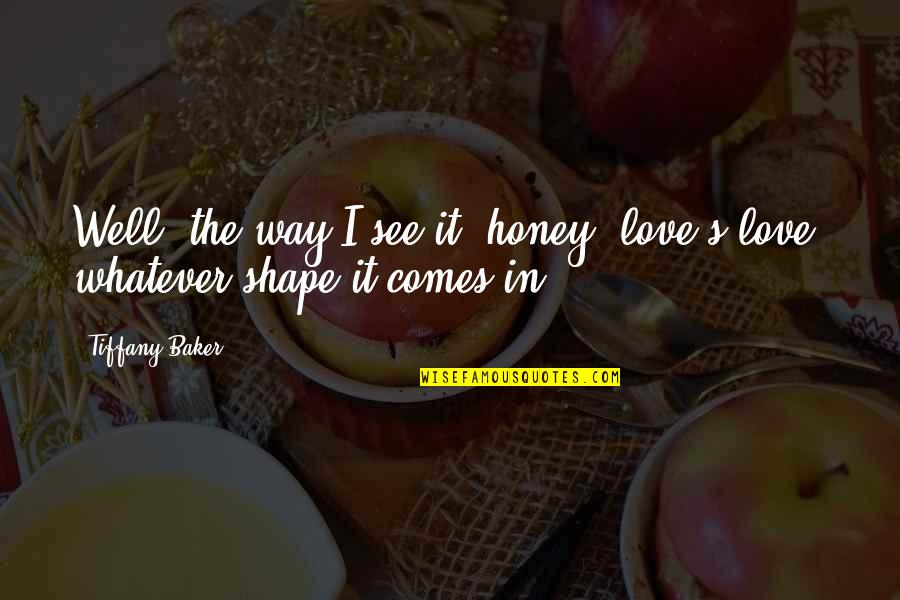 Well, the way I see it, honey, love's love, whatever shape it comes in. —
Tiffany Baker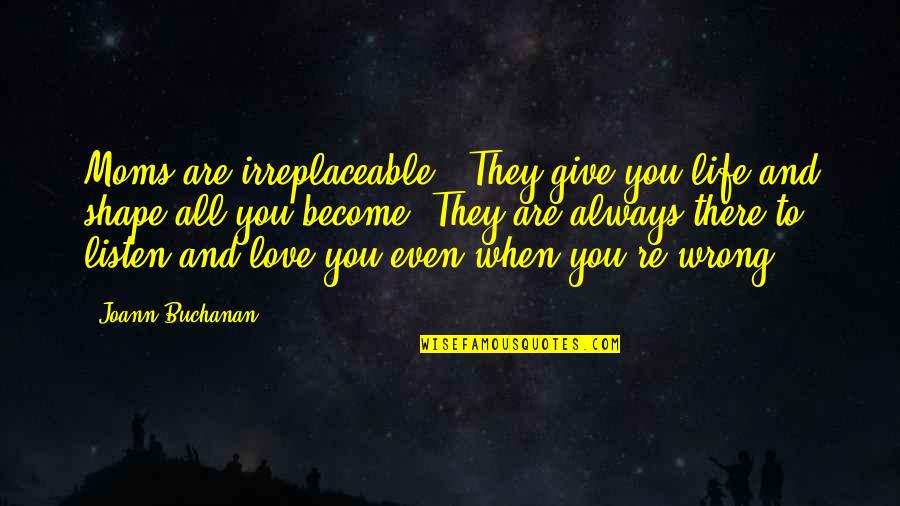 Moms are irreplaceable . They give you life and shape all you become. They are always there to listen and love you even when you're wrong. —
Joann Buchanan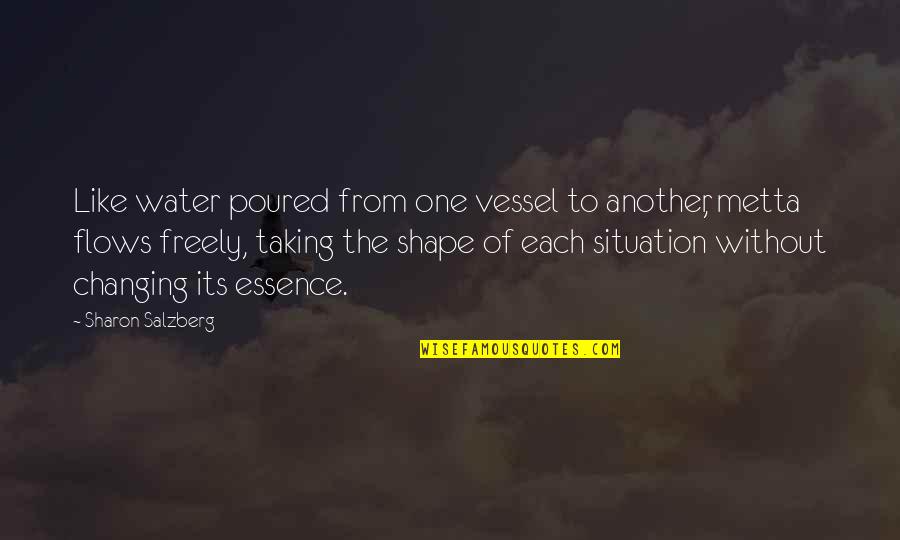 Like water poured from one vessel to another, metta flows freely, taking the shape of each situation without changing its essence. —
Sharon Salzberg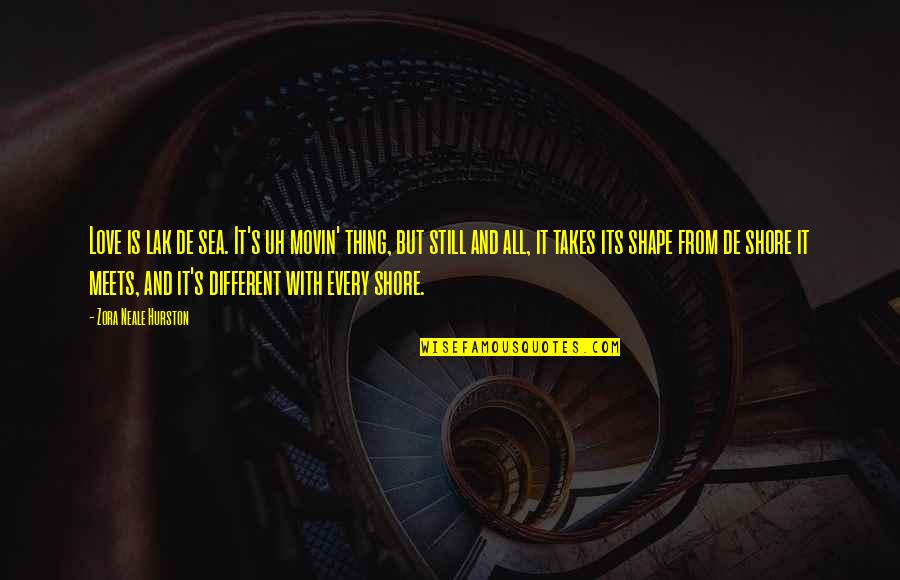 Love is lak de sea. It's uh movin' thing, but still and all, it takes its shape from de shore it meets, and it's different with every shore. —
Zora Neale Hurston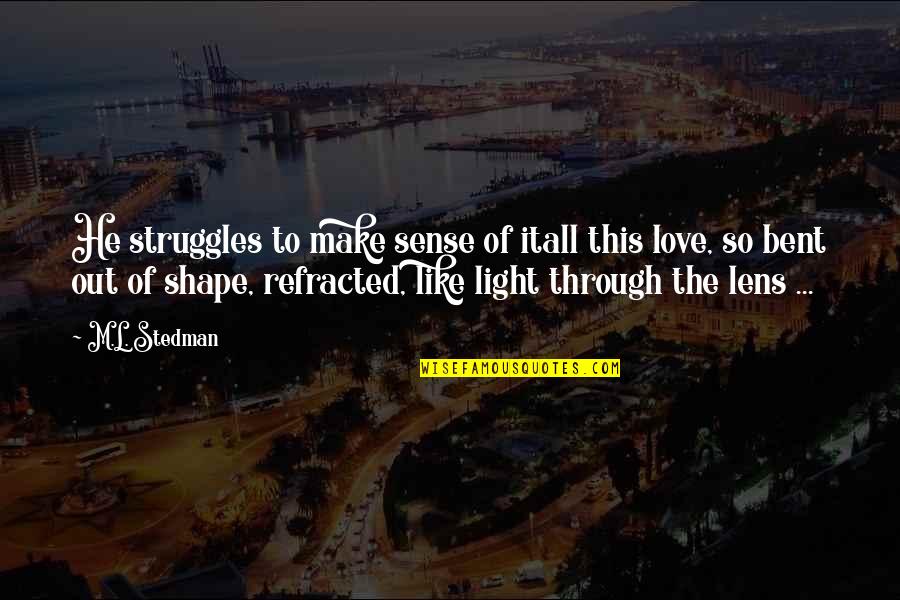 He struggles to make sense of it
all this love, so bent out of shape, refracted, like light through the lens ... —
M.L. Stedman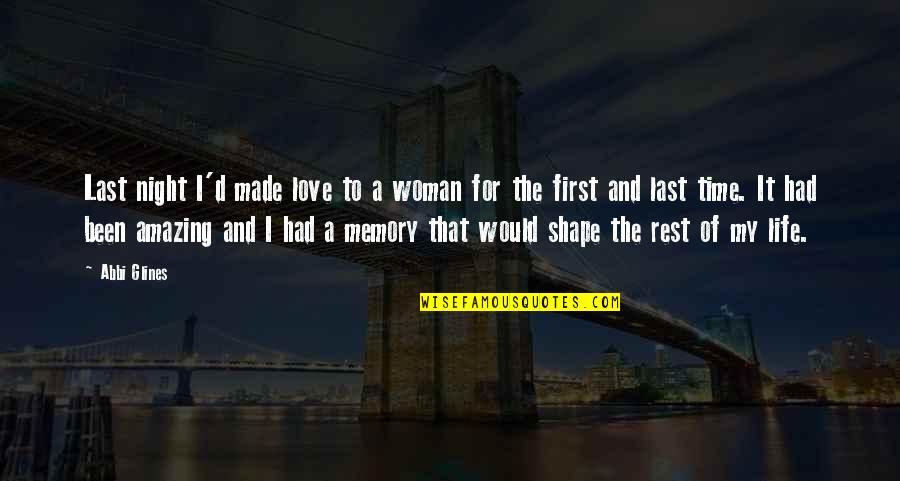 Last night I'd made love to a woman for the first and last time. It had been amazing and I had a memory that would shape the rest of my life. —
Abbi Glines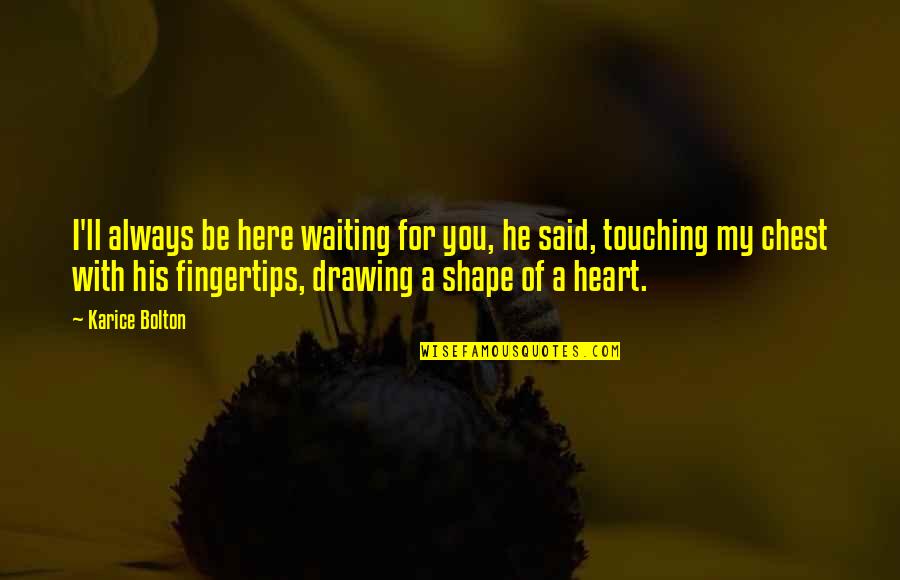 I'll always be here waiting for you, he said, touching my chest with his fingertips, drawing a shape of a heart. —
Karice Bolton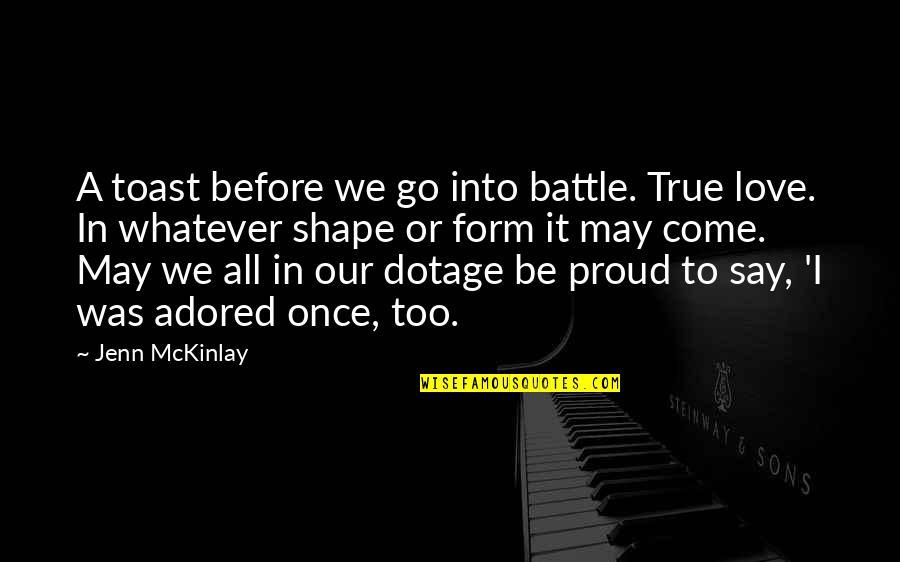 A toast before we go into battle. True love. In whatever shape or form it may come. May we all in our dotage be proud to say, 'I was adored once, too. —
Jenn McKinlay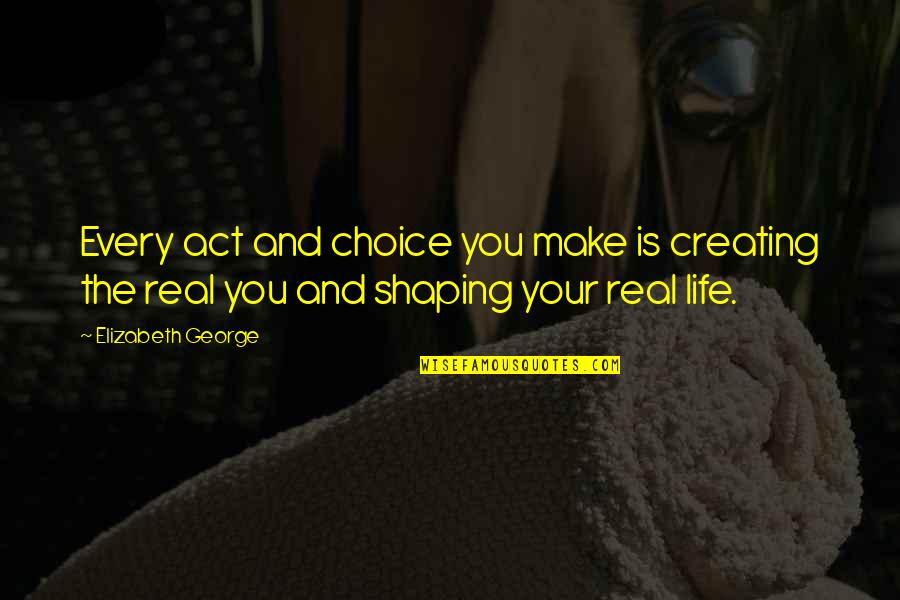 Every act and choice you make is creating the real you and shaping your real life. —
Elizabeth George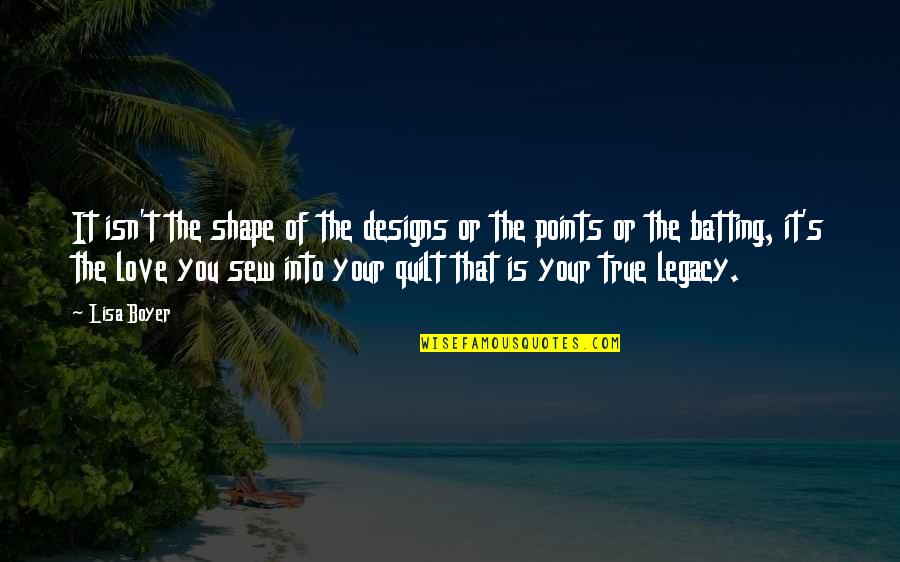 It isn't the shape of the designs or the points or the batting, it's the love you sew into your quilt that is your true legacy. —
Lisa Boyer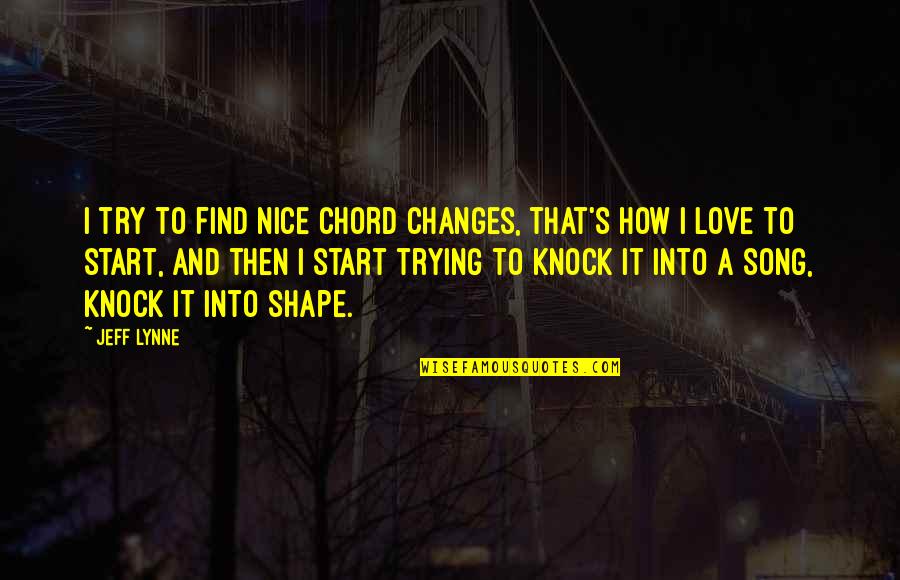 I try to find nice chord changes, that's how I love to start, and then I start trying to knock it into a song, knock it into shape. —
Jeff Lynne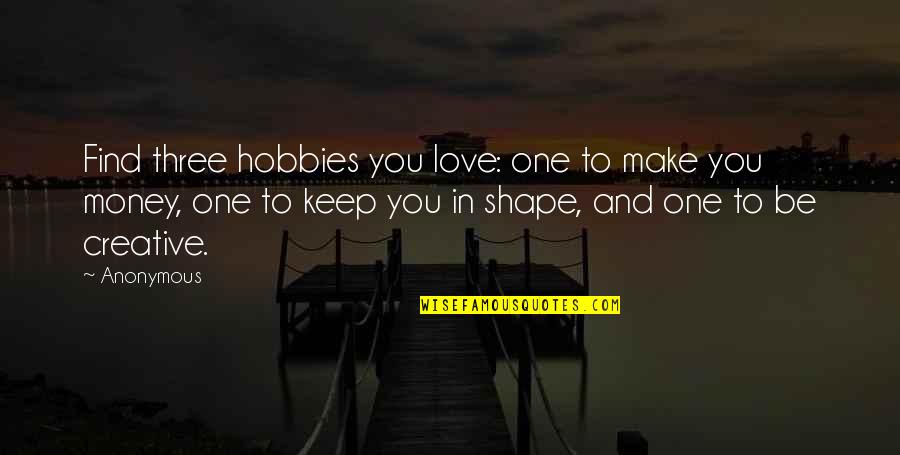 Find three hobbies you love: one to make you money, one to keep you in shape, and one to be creative. —
Anonymous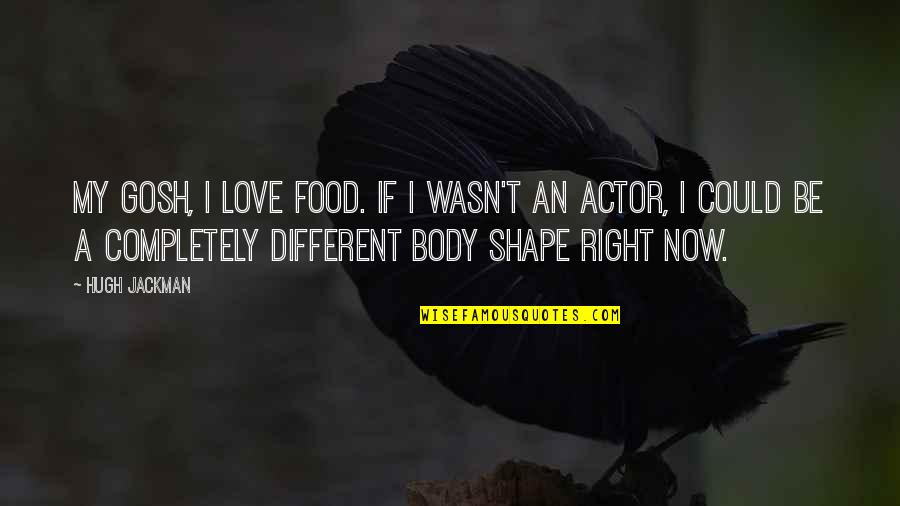 My gosh, I love food. If I wasn't an actor, I could be a completely different body shape right now. —
Hugh Jackman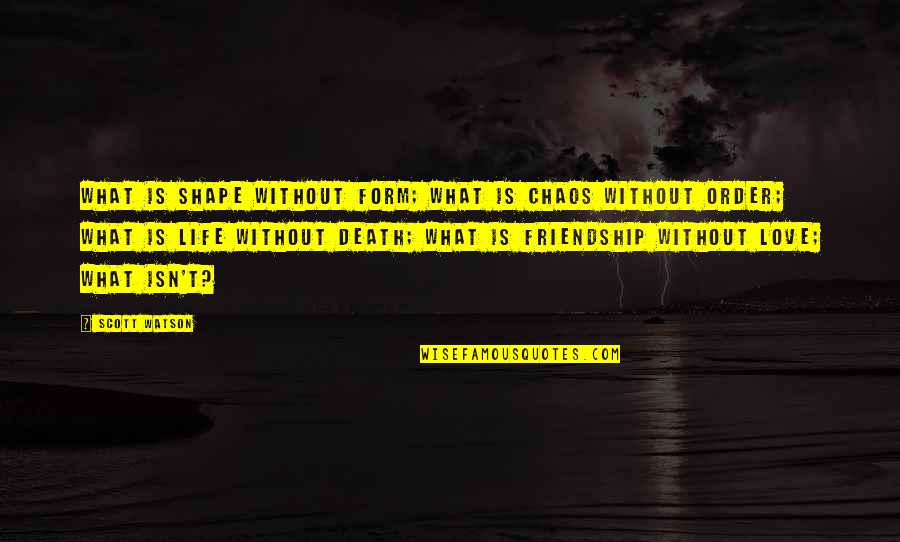 What is shape without form; What is chaos without order; What is life without death; What is friendship without love; What isn't? —
Scott Watson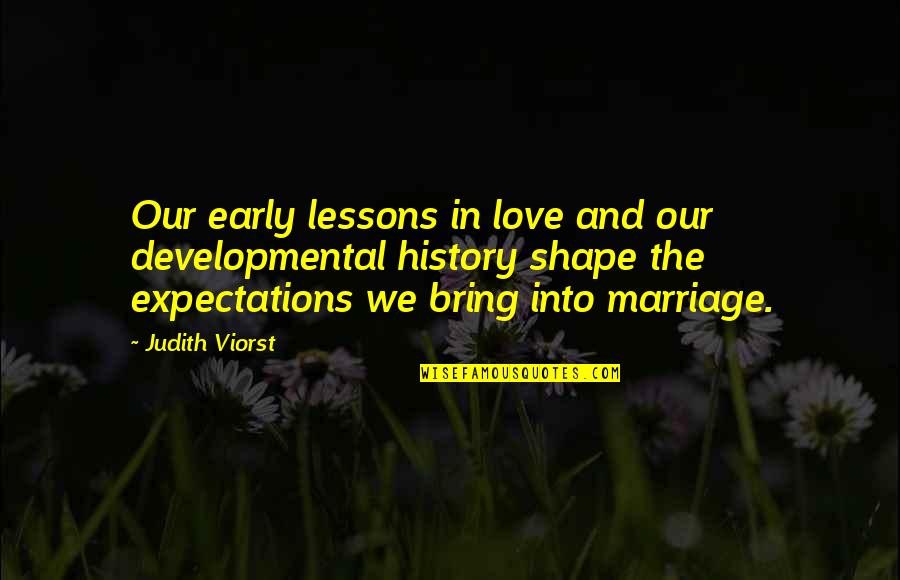 Our early lessons in love and our developmental history shape the expectations we bring into marriage. —
Judith Viorst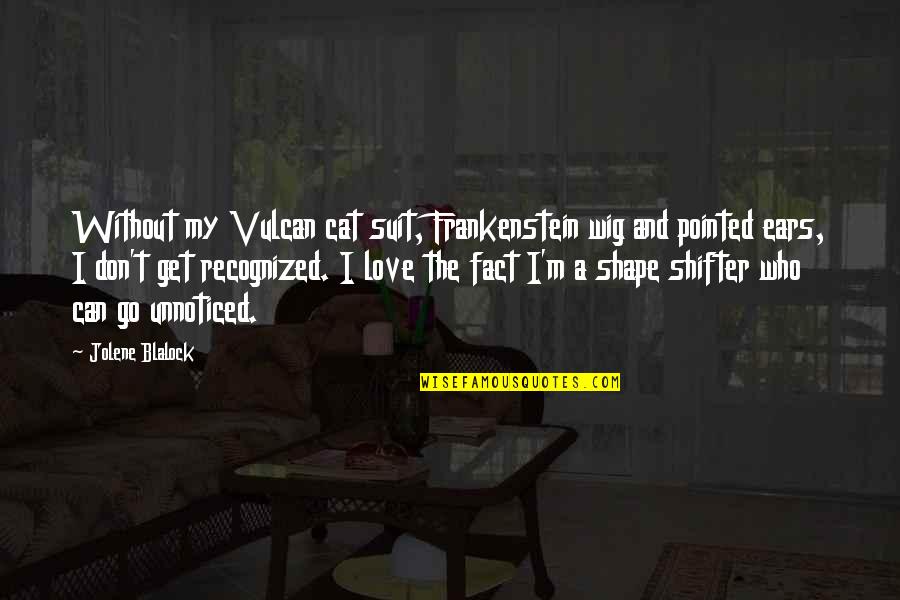 Without my Vulcan cat suit, Frankenstein wig and pointed ears, I don't get recognized. I love the fact I'm a shape shifter who can go unnoticed. —
Jolene Blalock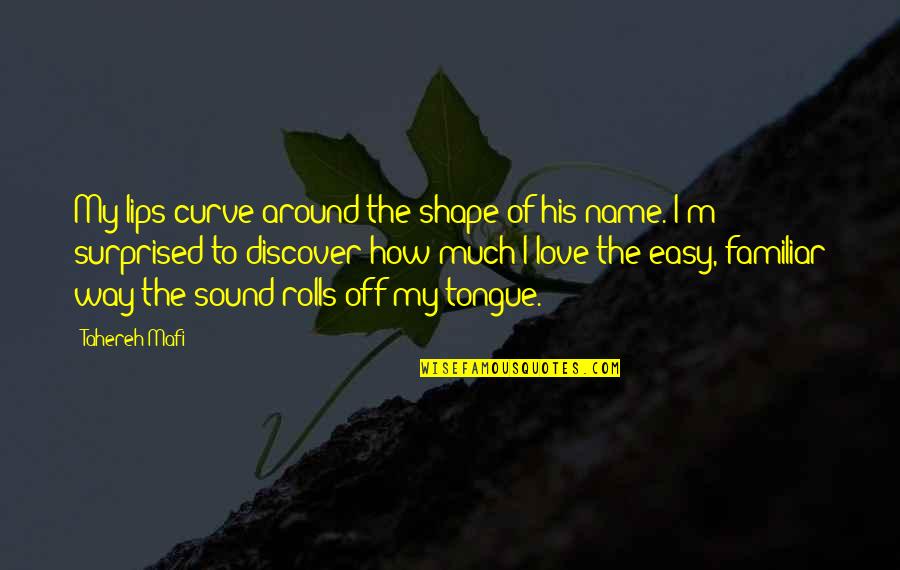 My lips curve around the shape of his name. I'm surprised to discover how much I love the easy, familiar way the sound rolls off my tongue. —
Tahereh Mafi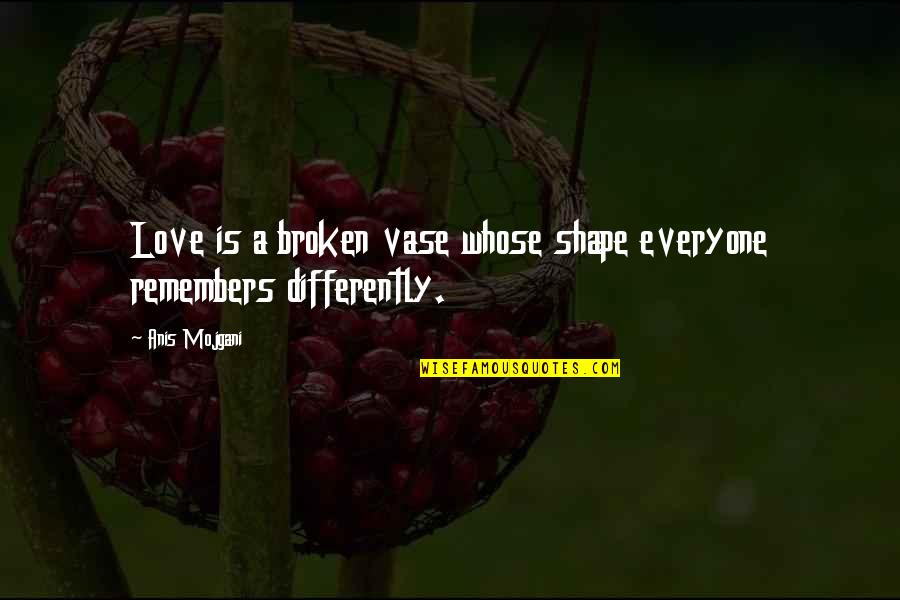 Love is a broken vase whose shape everyone remembers differently. —
Anis Mojgani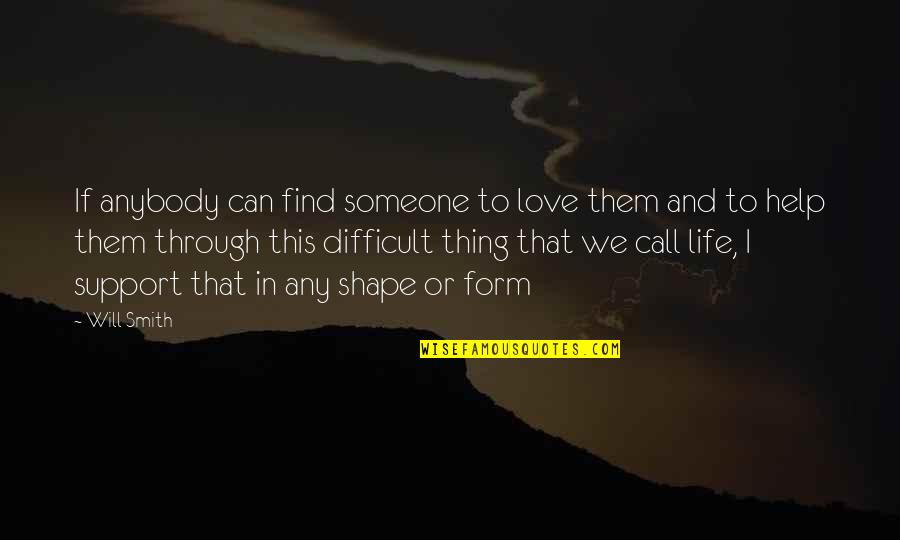 If anybody can find someone to love them and to help them through this difficult thing that we call life, I support that in any shape or form —
Will Smith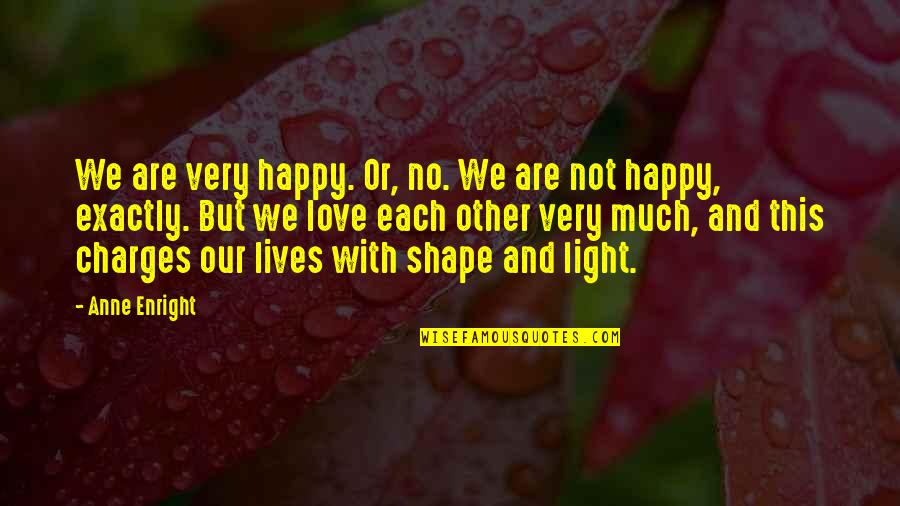 We are very happy. Or, no. We are not happy, exactly. But we love each other very much, and this charges our lives with shape and light. —
Anne Enright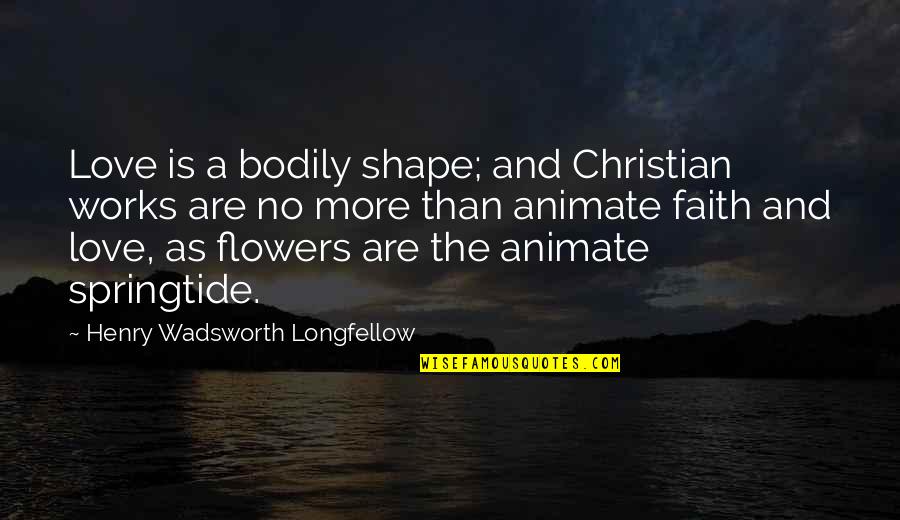 Love is a bodily shape; and Christian works are no more than animate faith and love, as flowers are the animate springtide. —
Henry Wadsworth Longfellow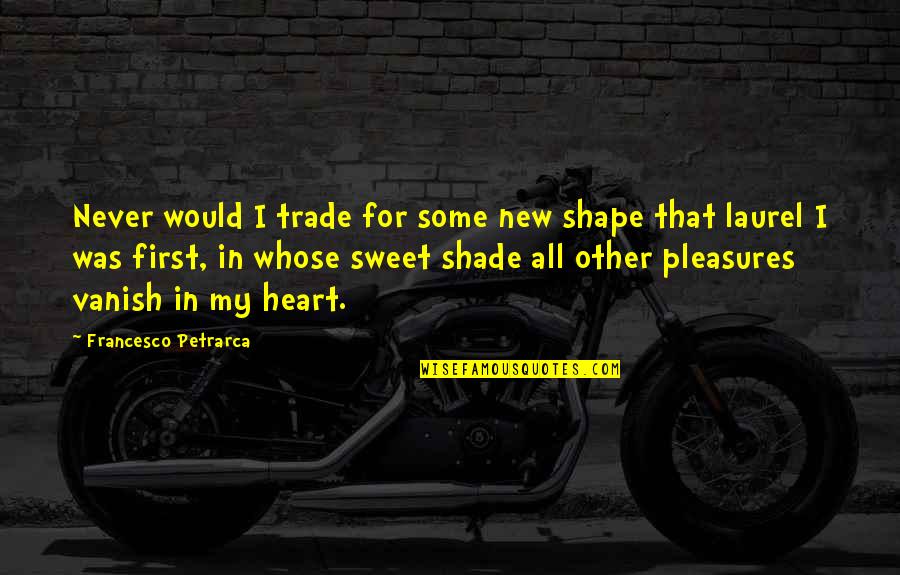 Never would I trade for some new shape
that laurel I was first, in whose sweet shade
all other pleasures vanish in my heart. —
Francesco Petrarca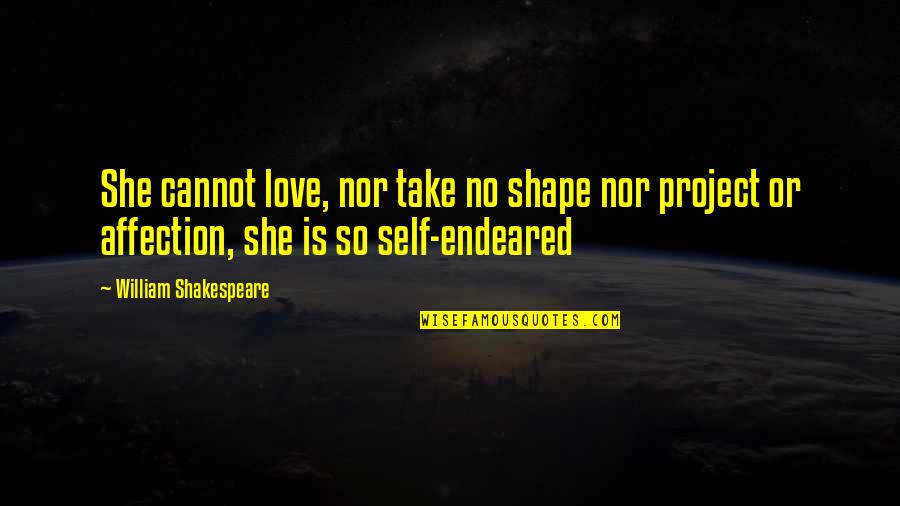 She cannot love, nor take no shape nor project or affection, she is so self-endeared —
William Shakespeare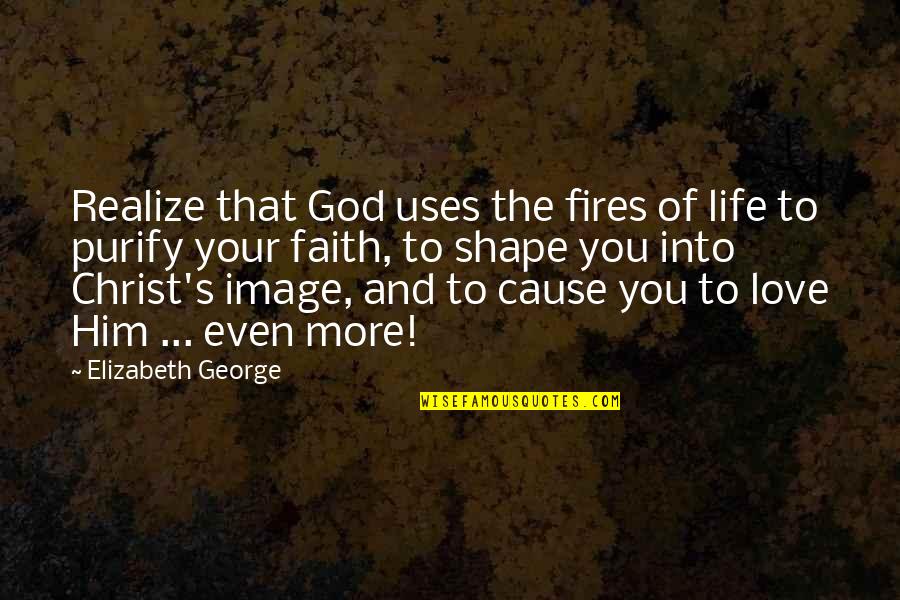 Realize that God uses the fires of life to purify your faith, to shape you into Christ's image, and to cause you to love Him ... even more! —
Elizabeth George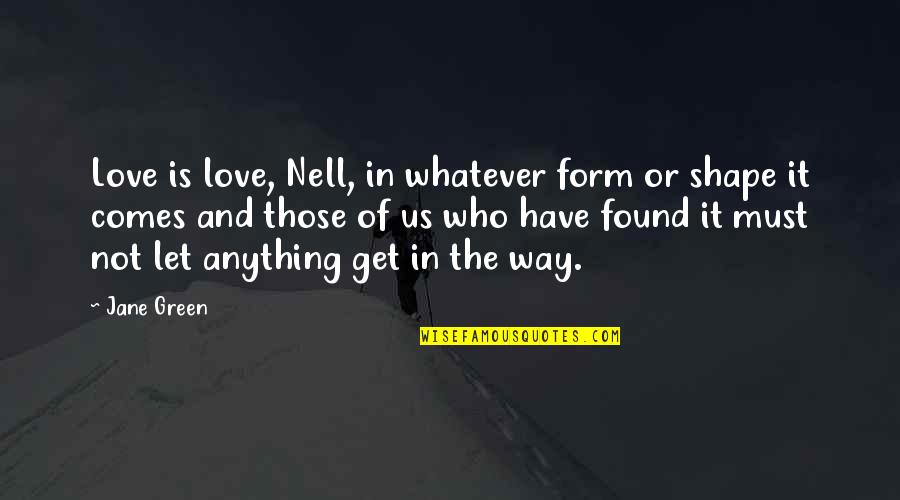 Love is love, Nell, in whatever form or shape it comes and those of us who have found it must not let anything get in the way. —
Jane Green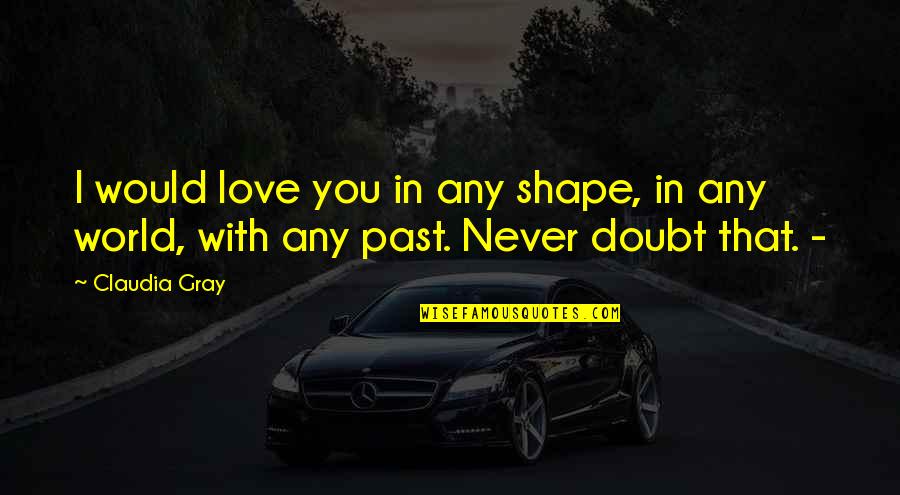 I would love you in any shape, in any world, with any past. Never doubt that. - —
Claudia Gray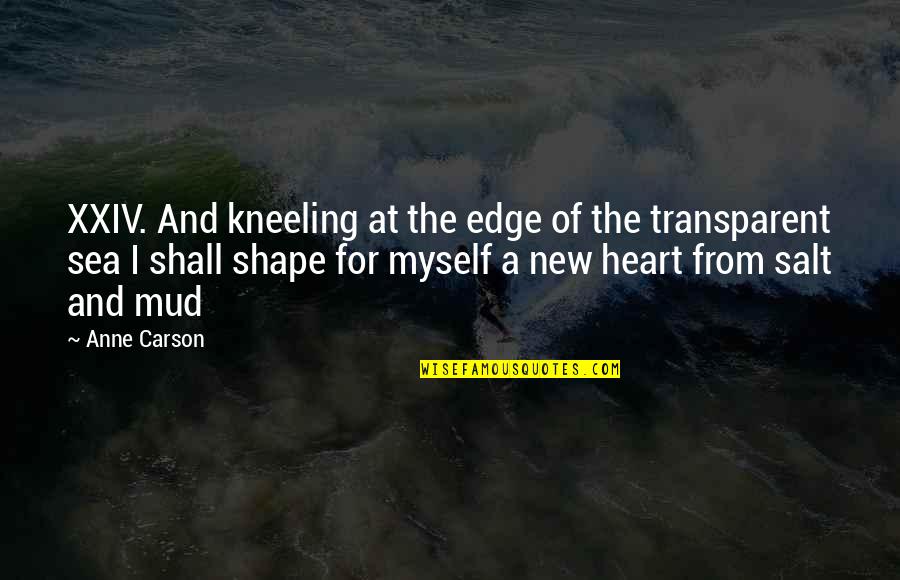 XXIV. And kneeling at the edge of the transparent sea I shall shape for myself a new heart from salt and mud —
Anne Carson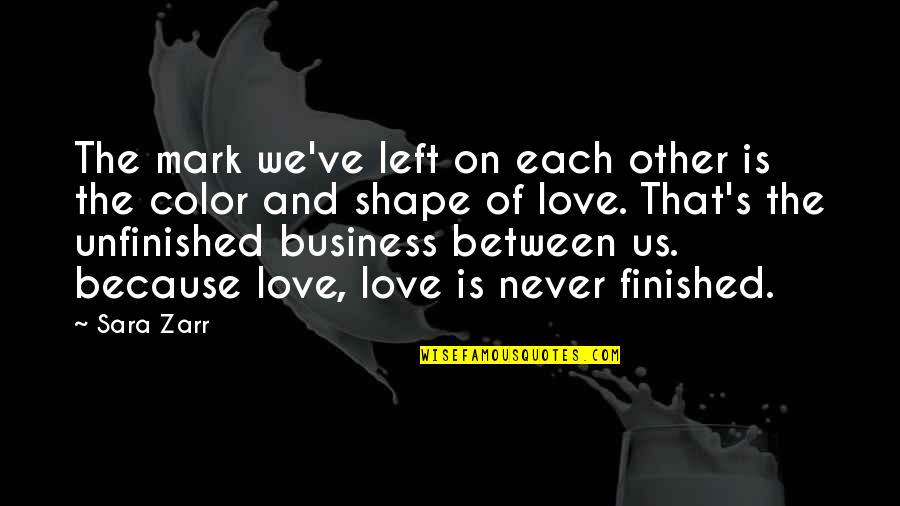 The mark we've left on each other is the color and shape of love. That's the unfinished business between us. because love, love is never finished. —
Sara Zarr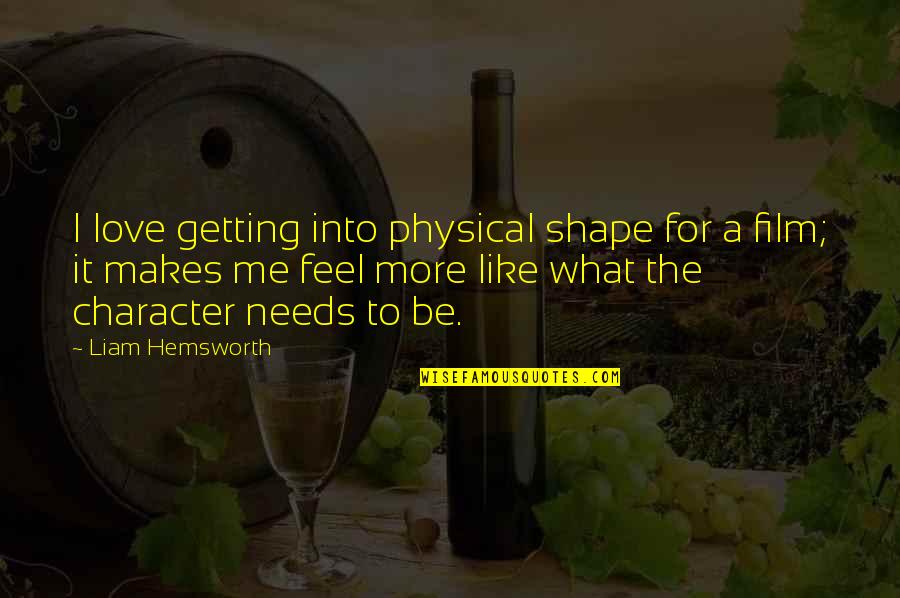 I love getting into physical shape for a film; it makes me feel more like what the character needs to be. —
Liam Hemsworth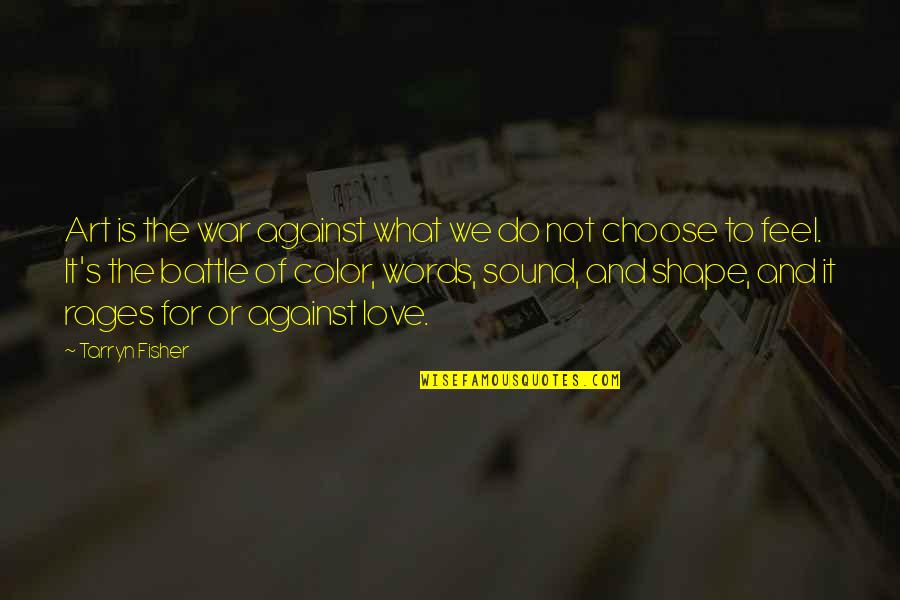 Art is the war against what we do not choose to feel. It's the battle of color, words, sound, and shape, and it rages for or against love. —
Tarryn Fisher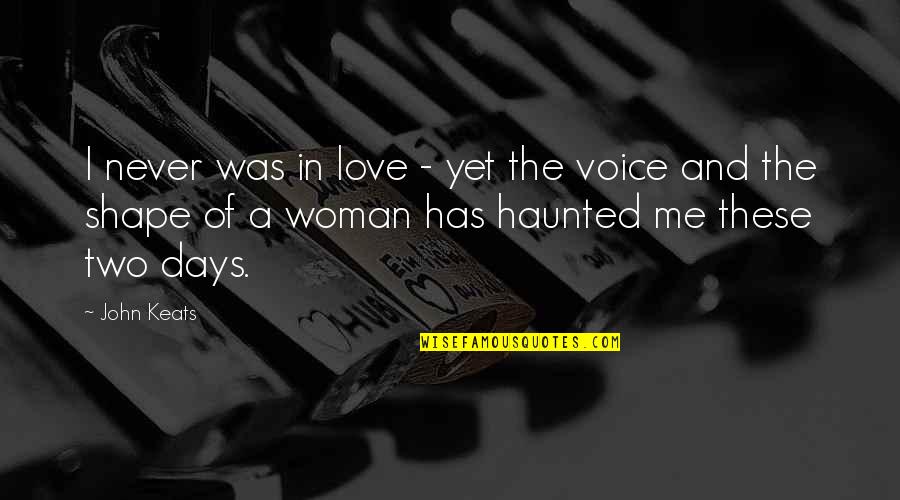 I never was in love - yet the voice and the shape of a woman has haunted me these two days. —
John Keats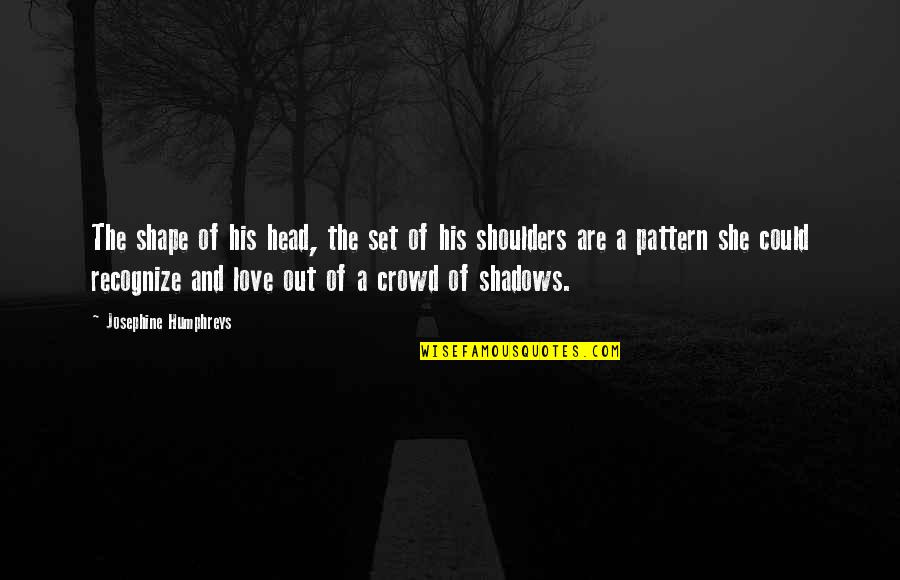 The shape of his head, the set of his shoulders are a pattern she could recognize and love out of a crowd of shadows. —
Josephine Humphreys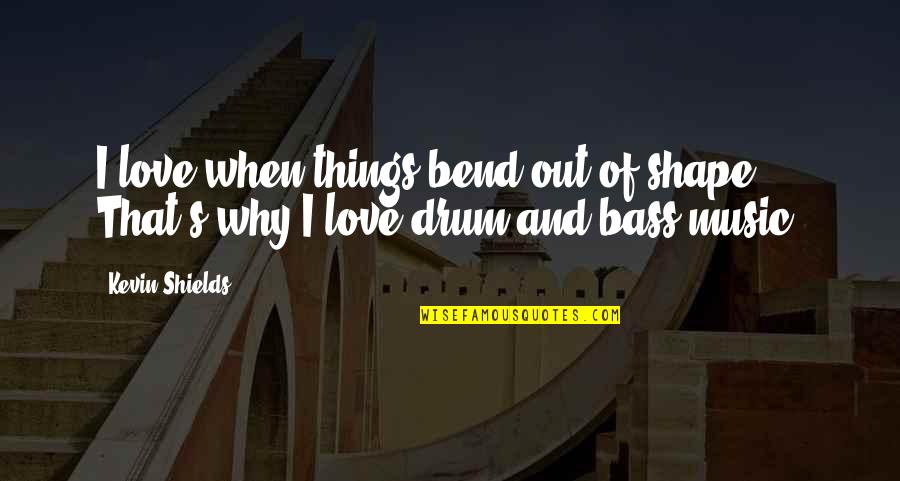 I love when things bend out of shape. That's why I love drum and bass music. —
Kevin Shields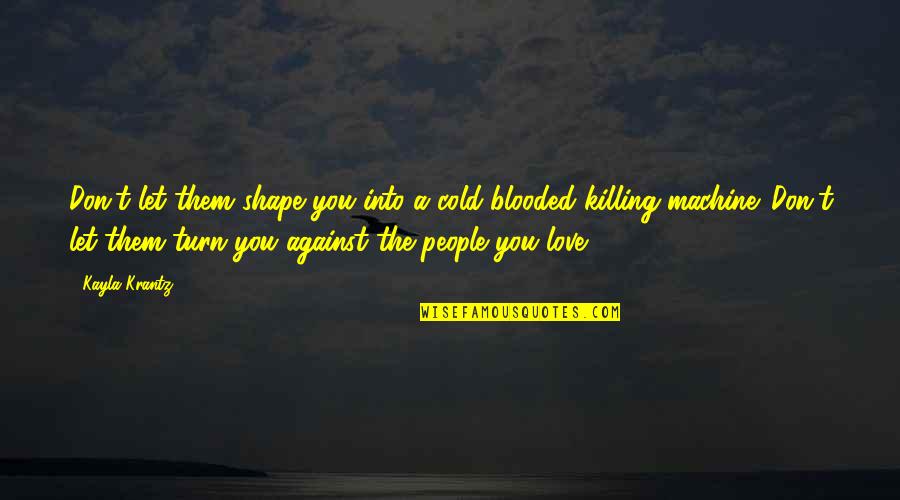 Don't let them shape you into a cold-blooded killing machine. Don't let them turn you against the people you love. —
Kayla Krantz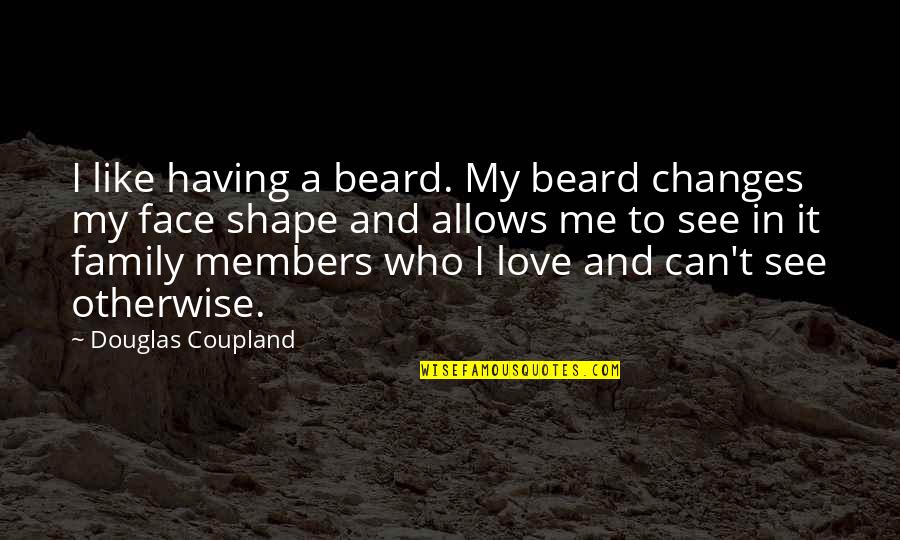 I like having a beard. My beard changes my face shape and allows me to see in it family members who I love and can't see otherwise. —
Douglas Coupland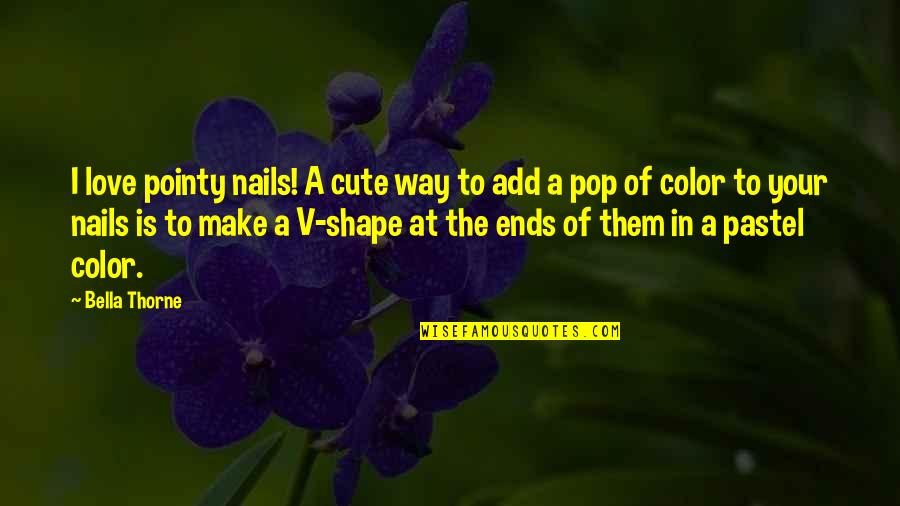 I love pointy nails! A cute way to add a pop of color to your nails is to make a V-shape at the ends of them in a pastel color. —
Bella Thorne
I'm in love with wigs. I get them custom-made, and I have my hairstylist shape them to my head. I can go from short to long in less than a minute! —
Kelly Rowland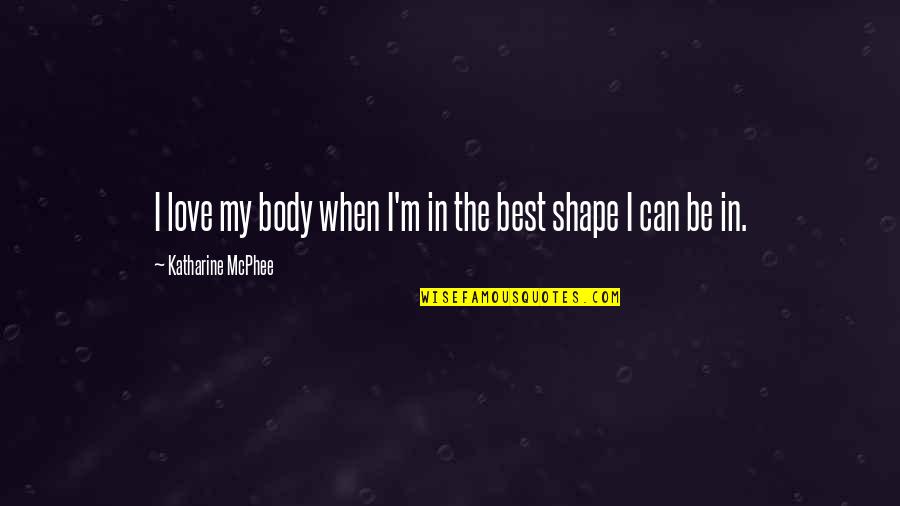 I love my body when I'm in the best shape I can be in. —
Katharine McPhee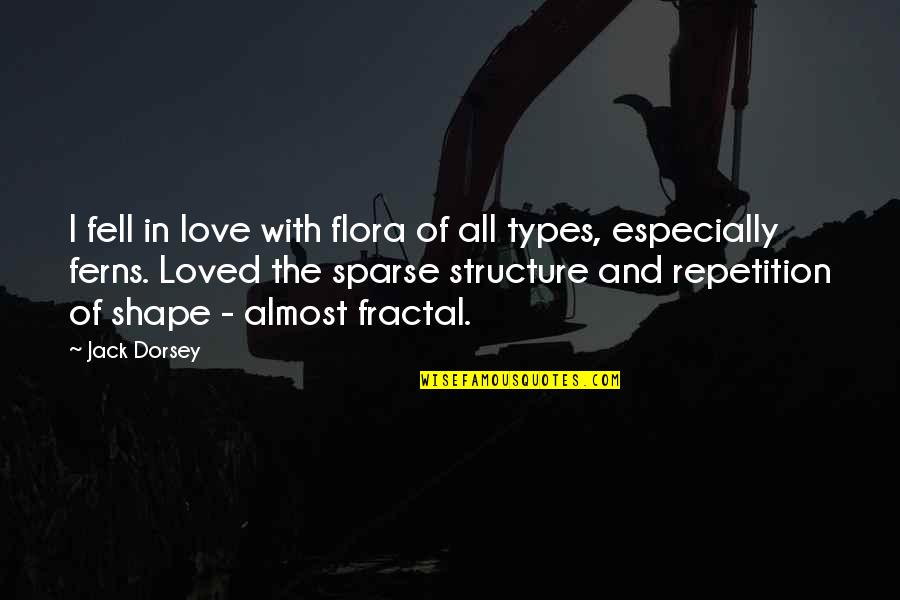 I fell in love with flora of all types, especially ferns. Loved the sparse structure and repetition of shape - almost fractal. —
Jack Dorsey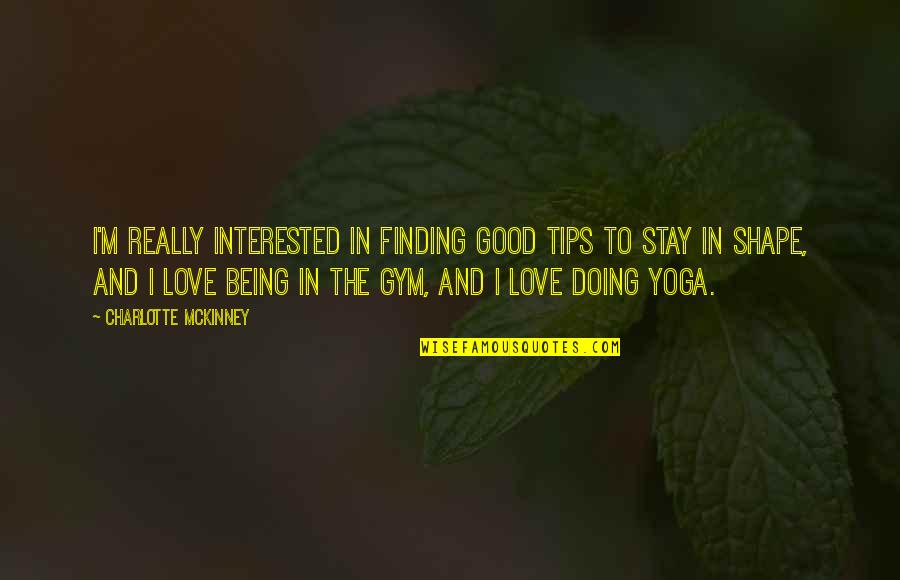 I'm really interested in finding good tips to stay in shape, and I love being in the gym, and I love doing yoga. —
Charlotte McKinney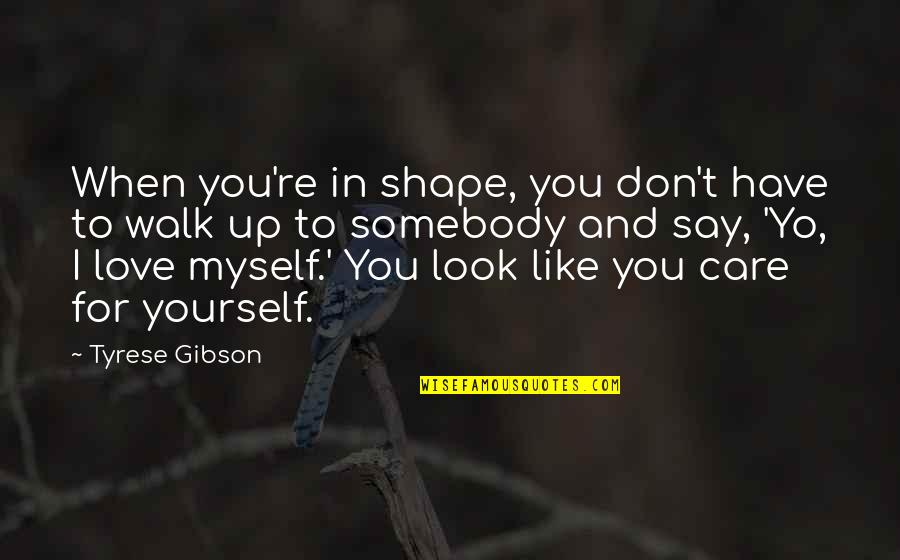 When you're in shape, you don't have to walk up to somebody and say, 'Yo, I love myself.' You look like you care for yourself. —
Tyrese Gibson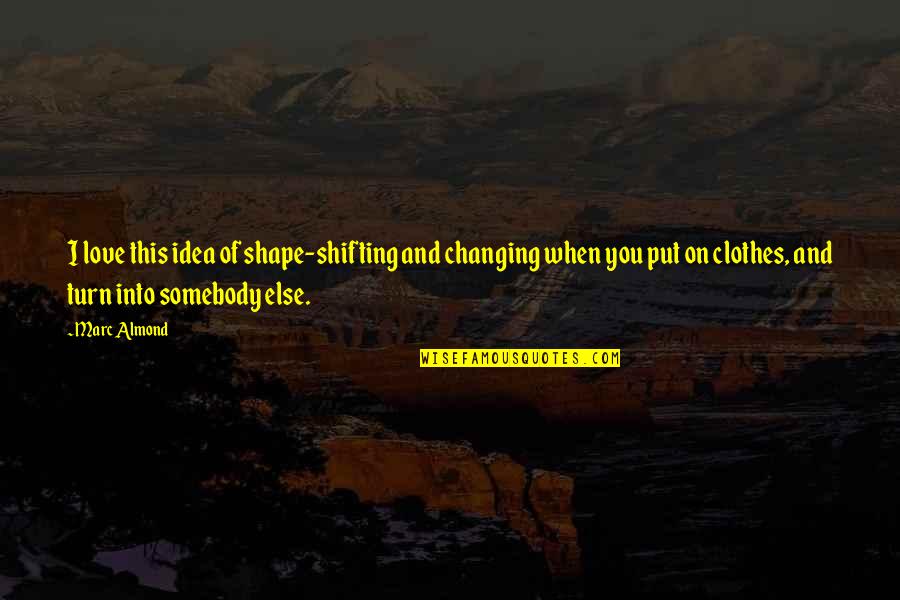 I love this idea of shape-shifting and changing when you put on clothes, and turn into somebody else. —
Marc Almond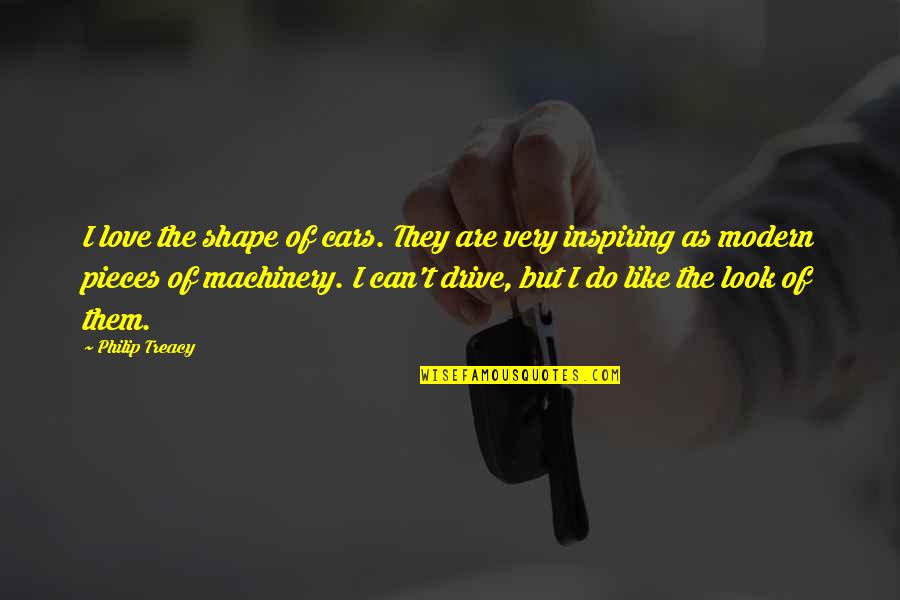 I love the shape of cars. They are very inspiring as modern pieces of machinery. I can't drive, but I do like the look of them. —
Philip Treacy