Look Back At Me Quotes
Collection of top 34 famous quotes about Look Back At Me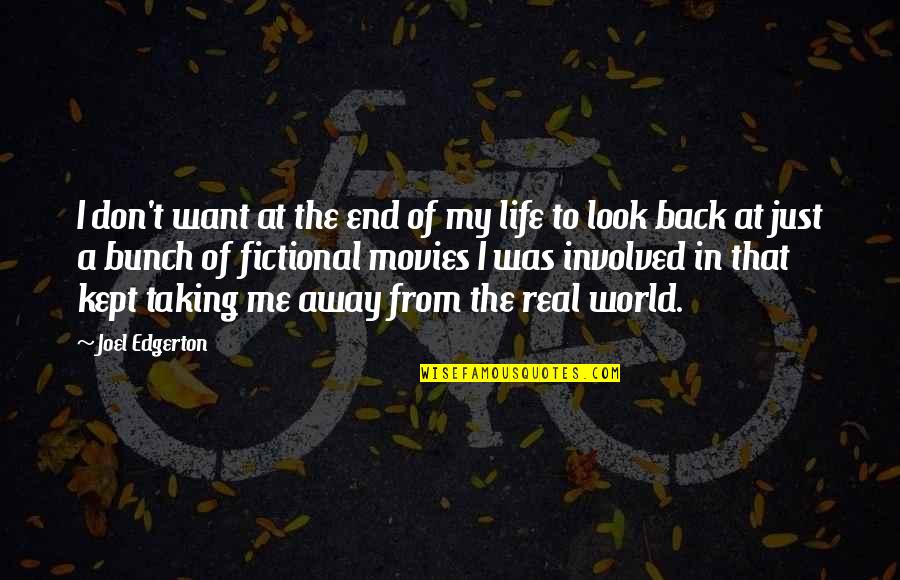 I don't want at the end of my life to look back at just a bunch of fictional movies I was involved in that kept taking me away from the real world.
—
Joel Edgerton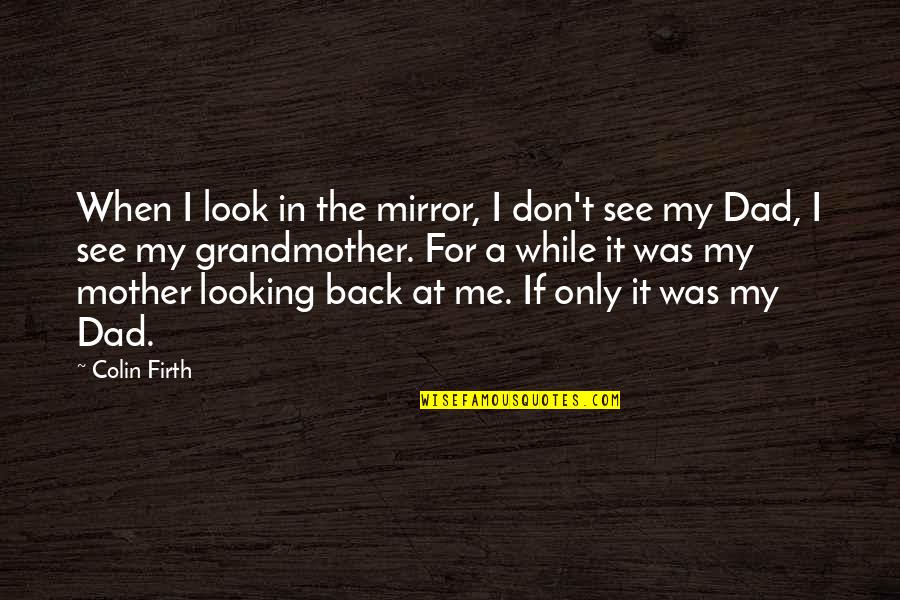 When I look in the mirror, I don't see my Dad, I see my grandmother. For a while it was my mother looking back at me. If only it was my Dad.
—
Colin Firth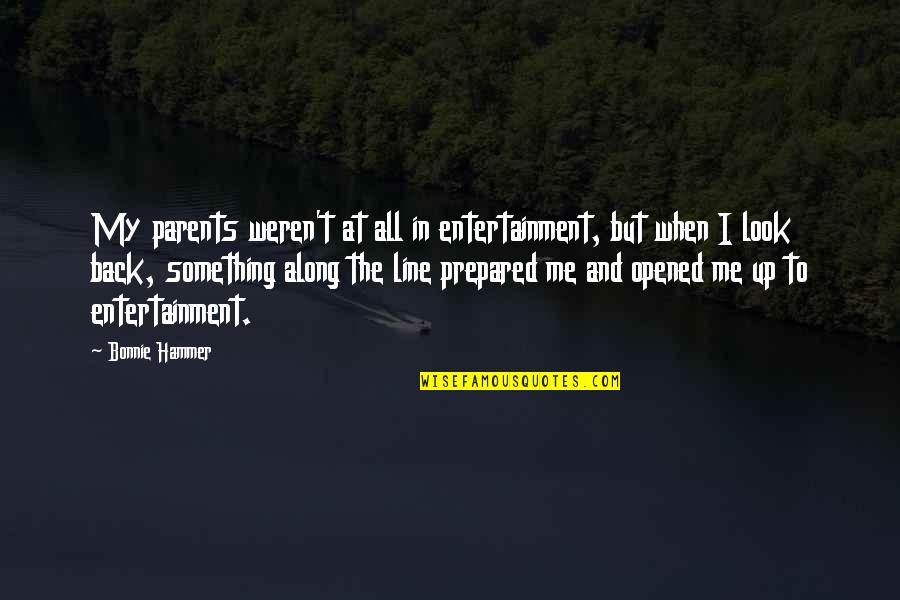 My parents weren't at all in entertainment, but when I look back, something along the line prepared me and opened me up to entertainment.
—
Bonnie Hammer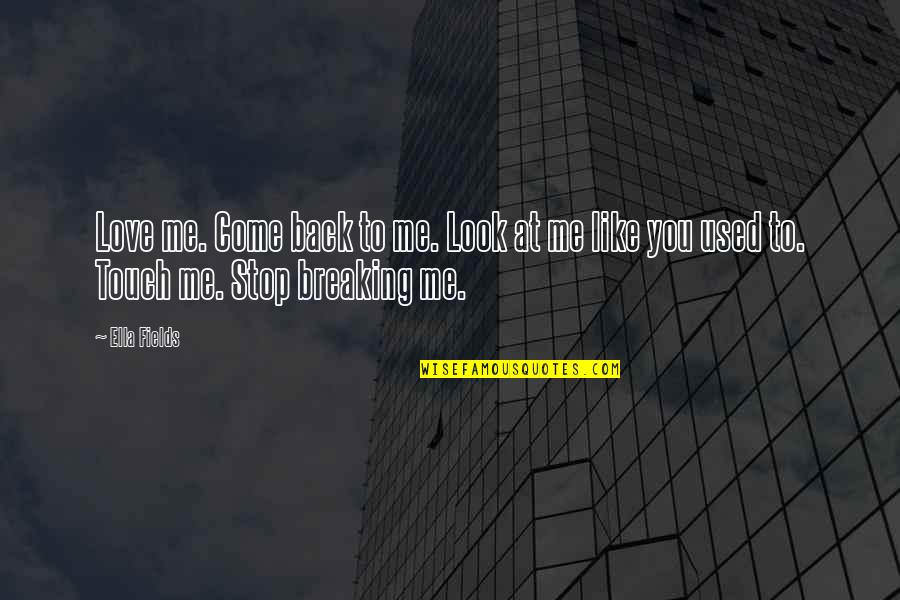 Love me. Come back to me. Look at me like you used to. Touch me. Stop breaking me.
—
Ella Fields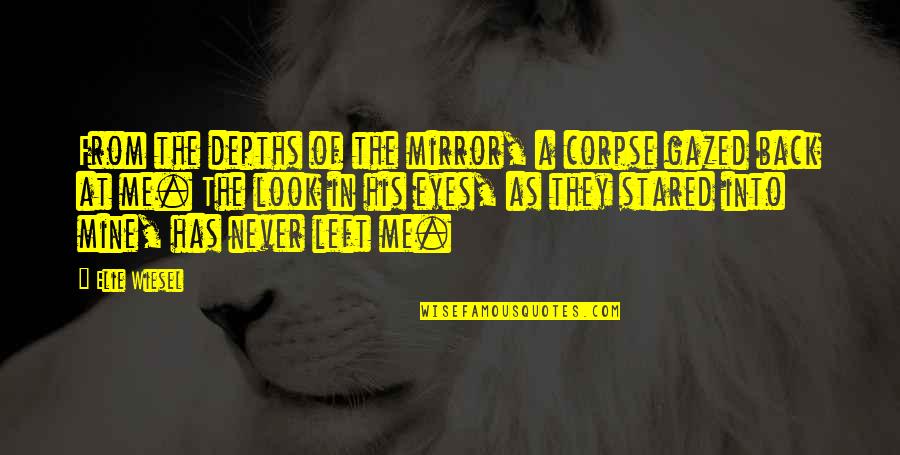 From the depths of the mirror, a corpse gazed back at me. The look in his eyes, as they stared into mine, has never left me.
—
Elie Wiesel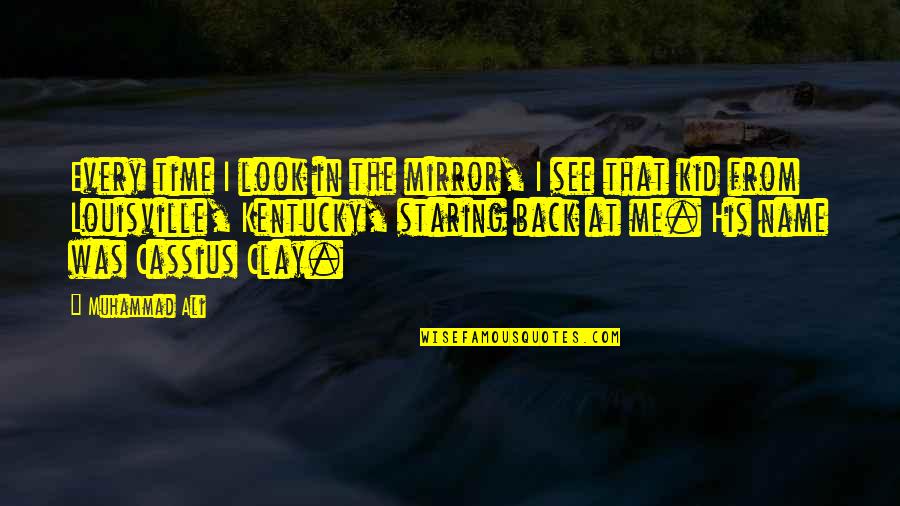 Every time I look in the mirror, I see that kid from Louisville, Kentucky, staring back at me. His name was Cassius Clay.
—
Muhammad Ali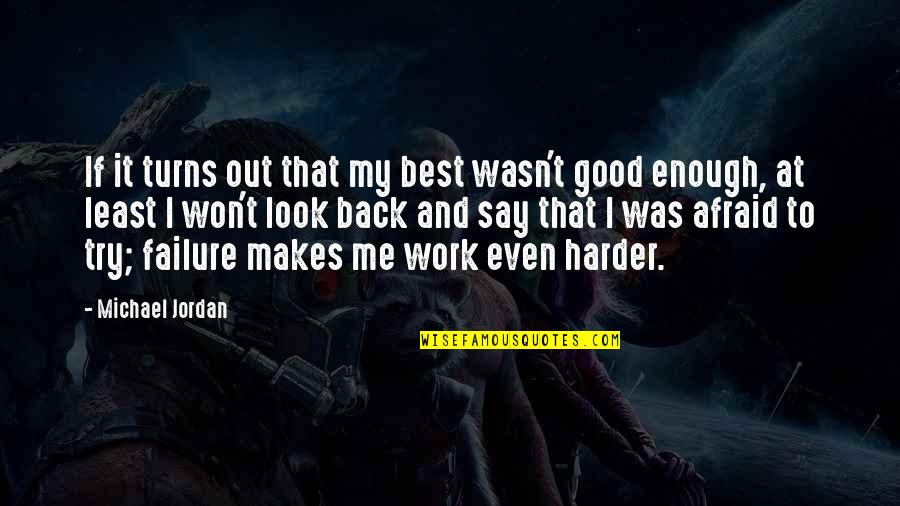 If it turns out that my best wasn't good enough, at least I won't look back and say that I was afraid to try; failure makes me work even harder.
—
Michael Jordan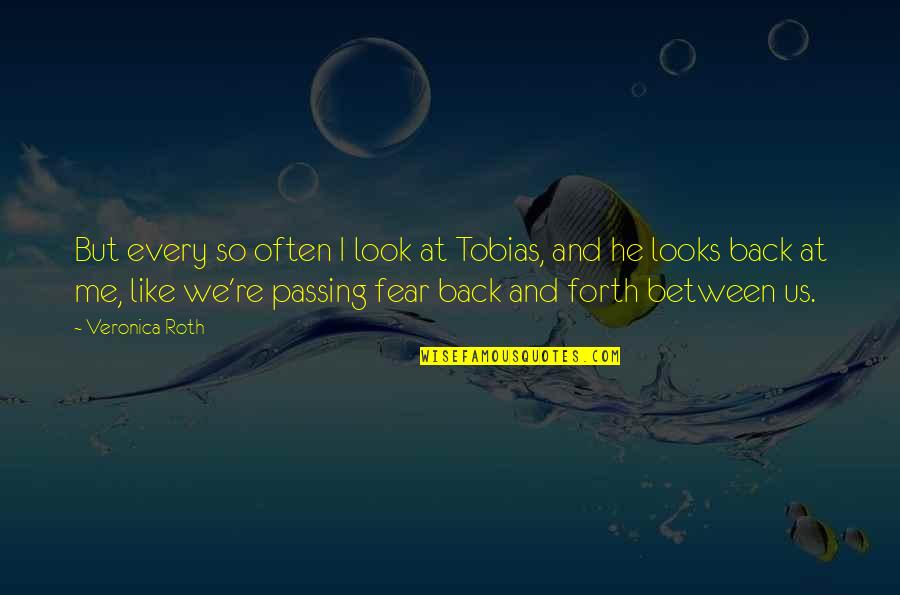 But every so often I look at Tobias, and he looks back at me, like we're passing fear back and forth between us. —
Veronica Roth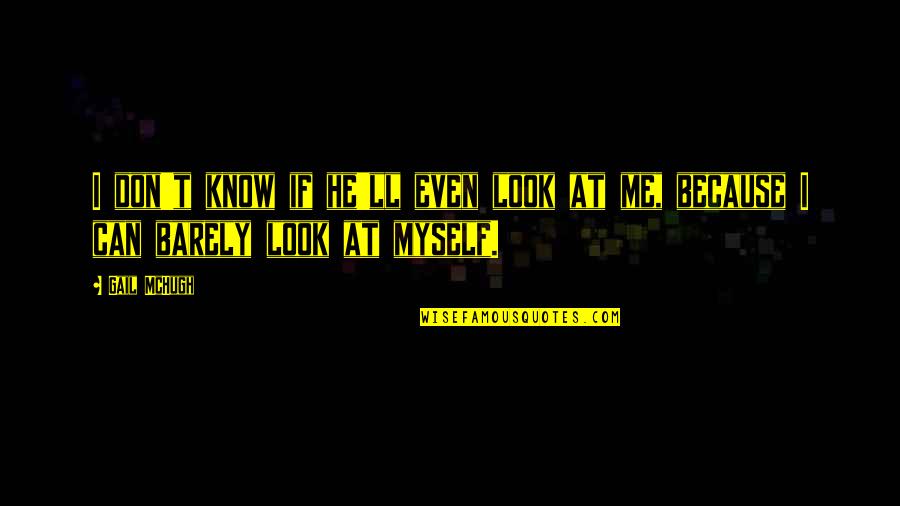 I don't know if he'll even look at me, because I can barely look at myself. —
Gail McHugh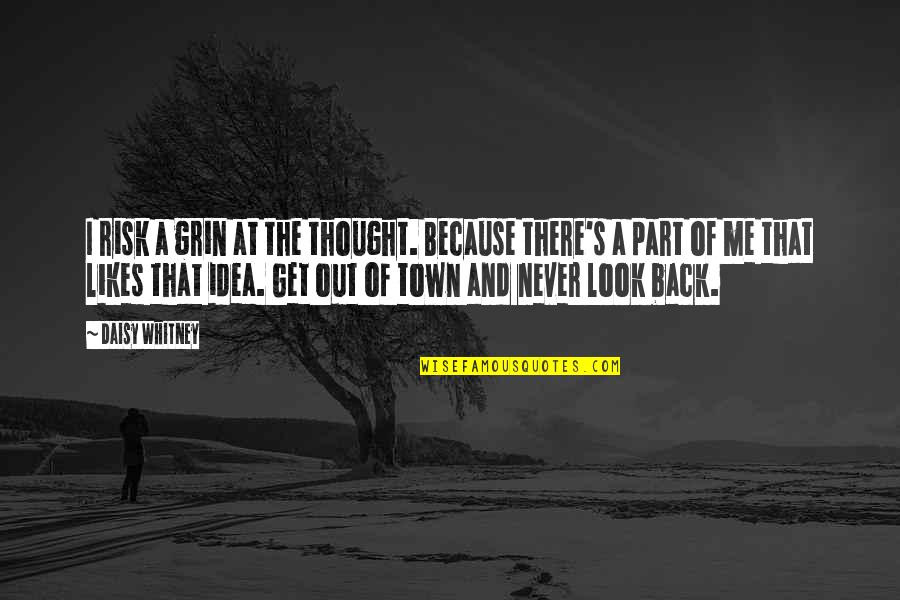 I risk a grin at the thought. Because there's a part of me that likes that idea. Get out of town and never look back. —
Daisy Whitney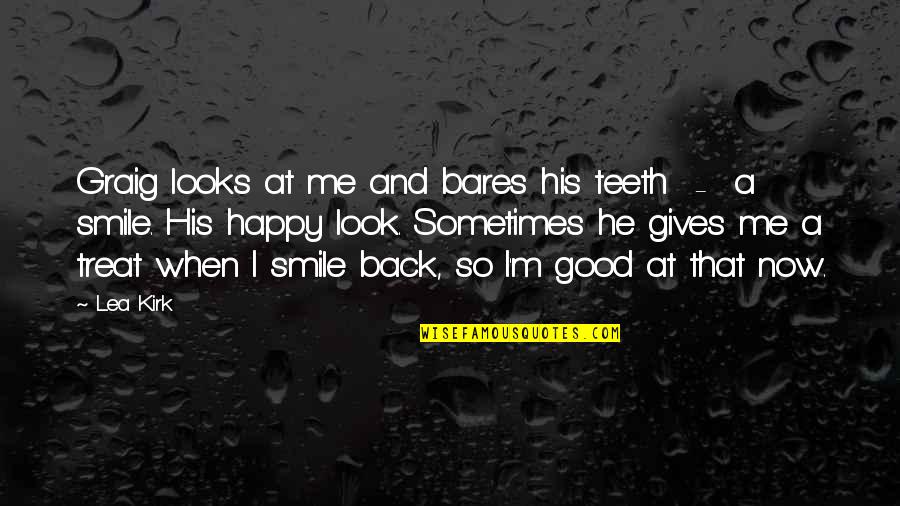 Graig looks at me and bares his teeth - a smile. His happy look. Sometimes he gives me a treat when I smile back, so I'm good at that now. —
Lea Kirk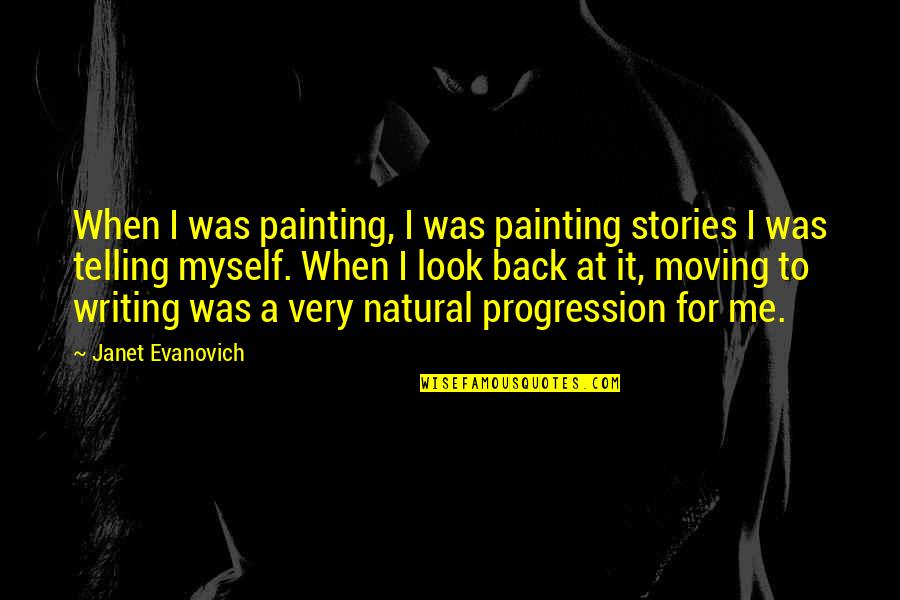 When I was painting, I was painting stories I was telling myself. When I look back at it, moving to writing was a very natural progression for me. —
Janet Evanovich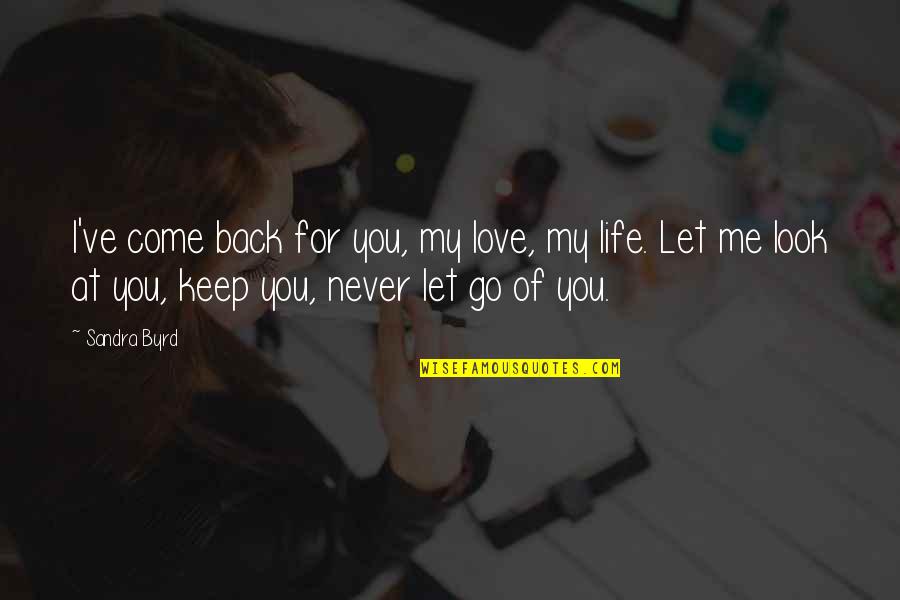 I've come back for you, my love, my life. Let me look at you, keep you, never let go of you. —
Sandra Byrd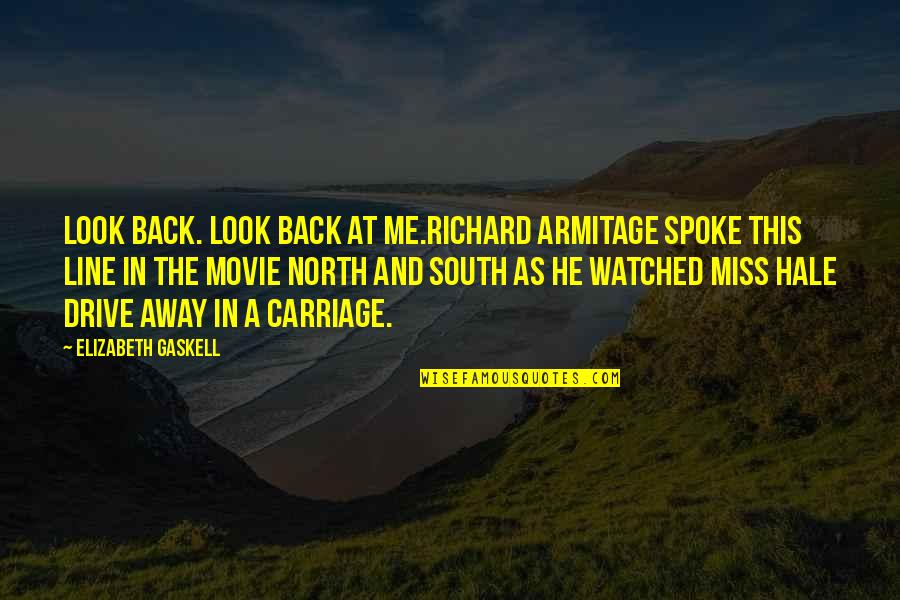 Look back.
Look back at me
.
Richard Armitage spoke this line in the movie North and South as he watched Miss Hale drive away in a carriage. —
Elizabeth Gaskell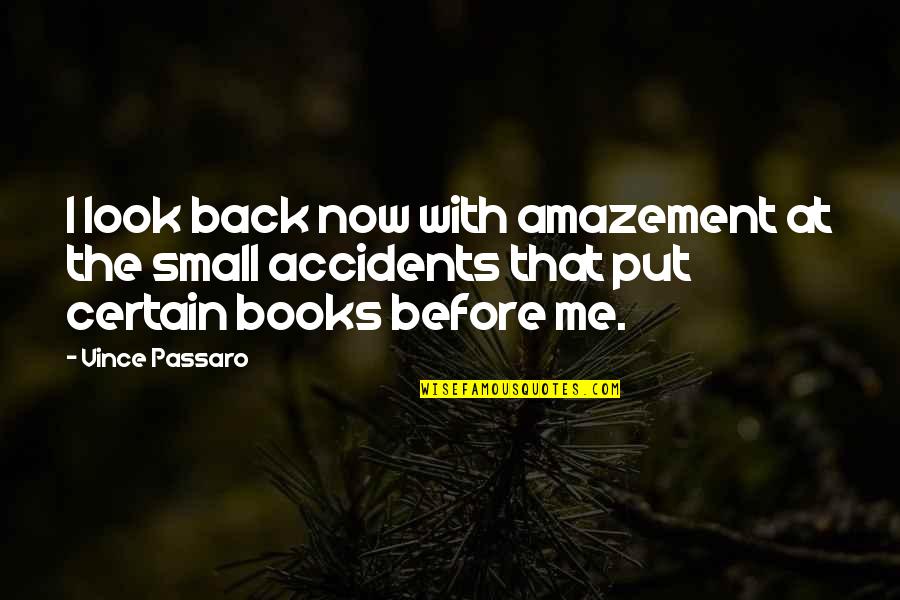 I look back now with amazement at the small accidents that put certain books before me. —
Vince Passaro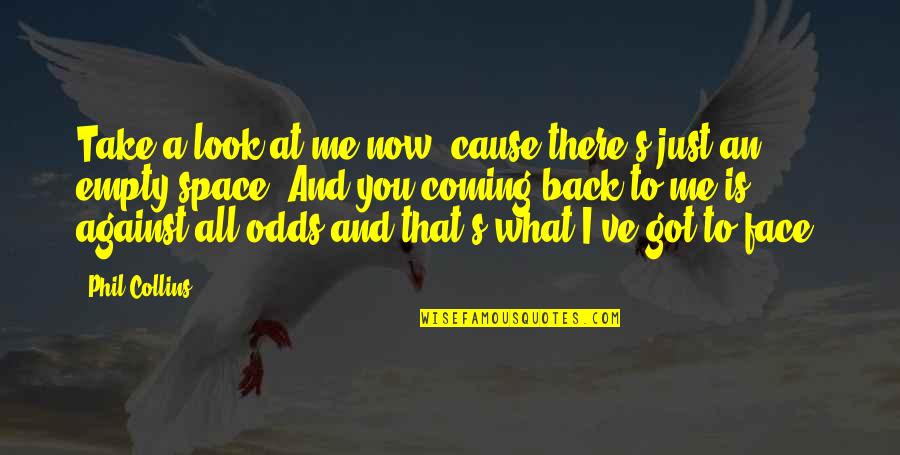 Take a look at me now, cause there's just an empty space. And you coming back to me is against all odds and that's what I've got to face. —
Phil Collins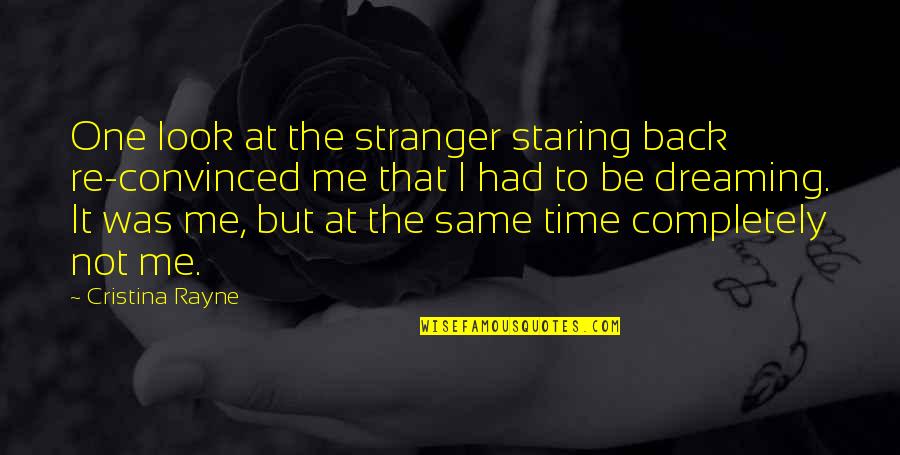 One look at the stranger staring back re-convinced me that I had to be dreaming. It was me, but at the same time completely not me. —
Cristina Rayne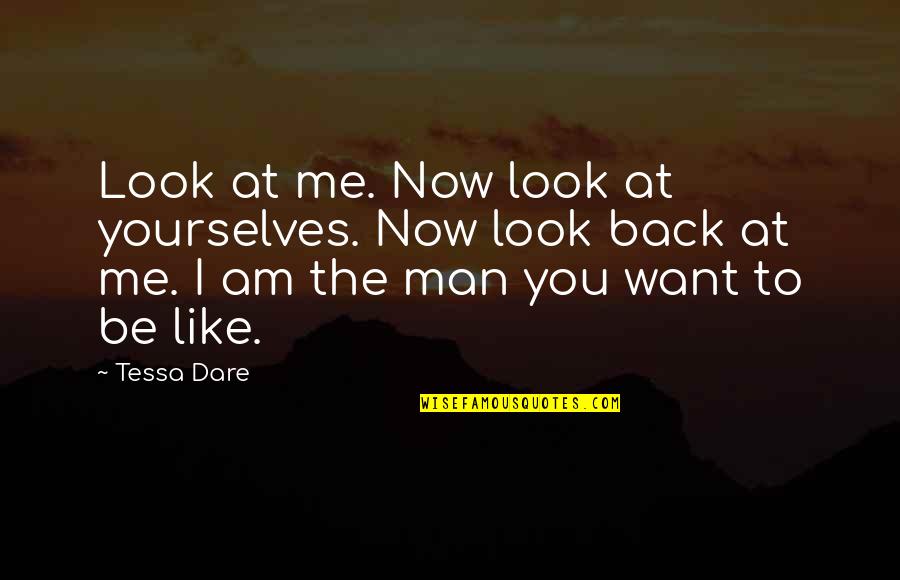 Look at me. Now look at yourselves. Now
look back at me
. I am the man you want to be like. —
Tessa Dare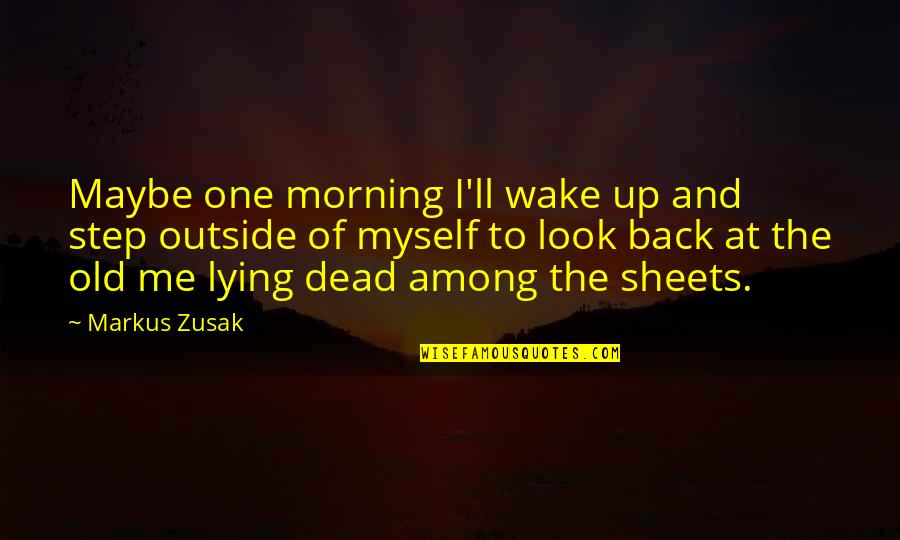 Maybe one morning I'll wake up and step outside of myself to look back at the old me lying dead among the sheets. —
Markus Zusak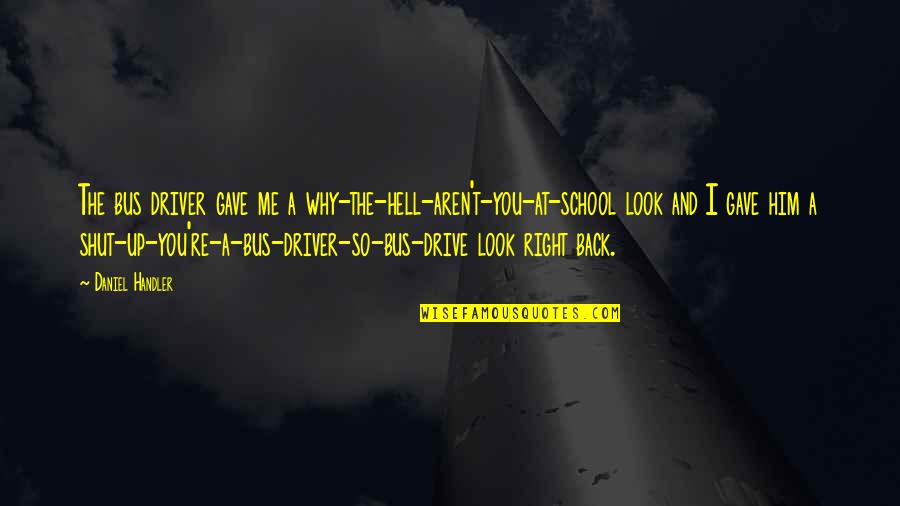 The bus driver gave me a why-the-hell-aren't-you-at-school look and I gave him a shut-up-you're-a-bus-driver-so-bus-drive look right back. —
Daniel Handler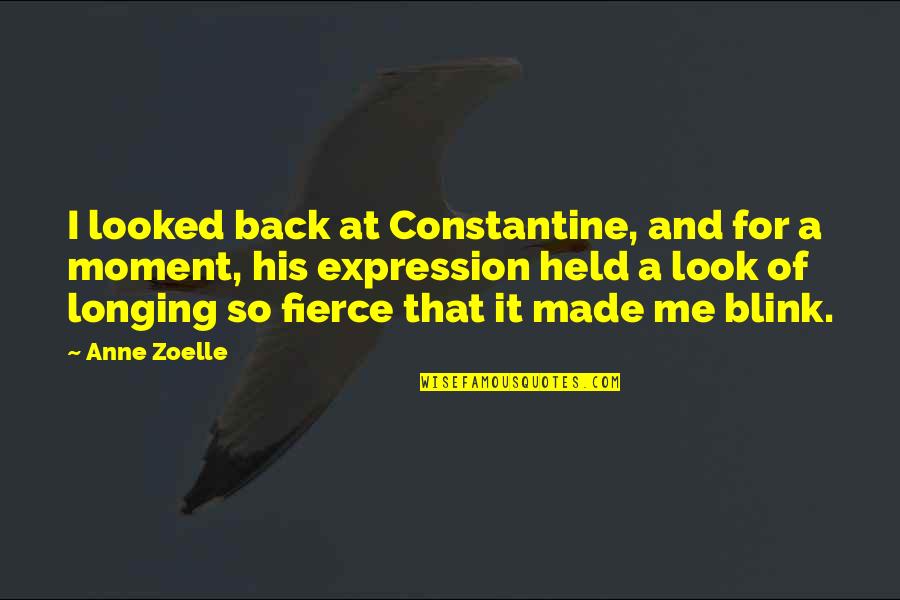 I looked back at Constantine, and for a moment, his expression held a look of longing so fierce that it made me blink. —
Anne Zoelle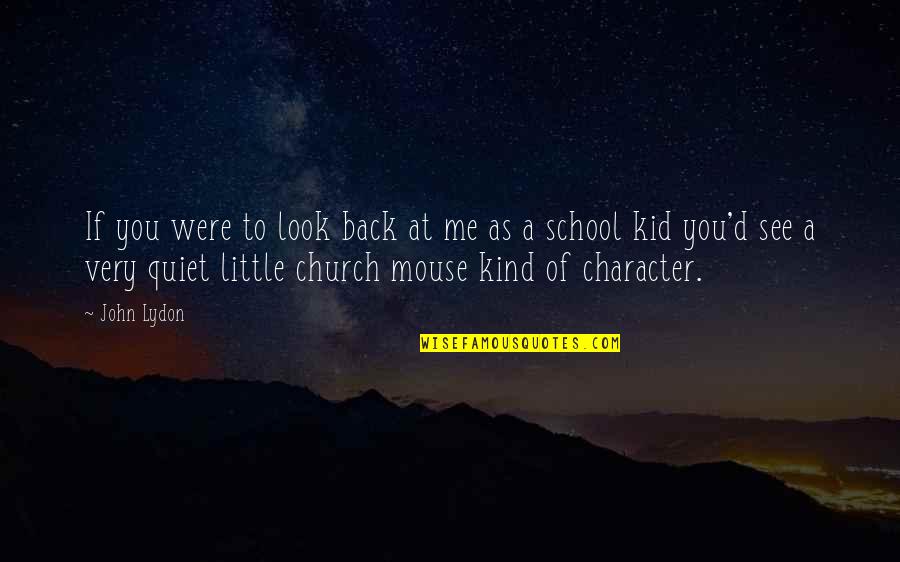 If you were to
look back at me
as a school kid you'd see a very quiet little church mouse kind of character. —
John Lydon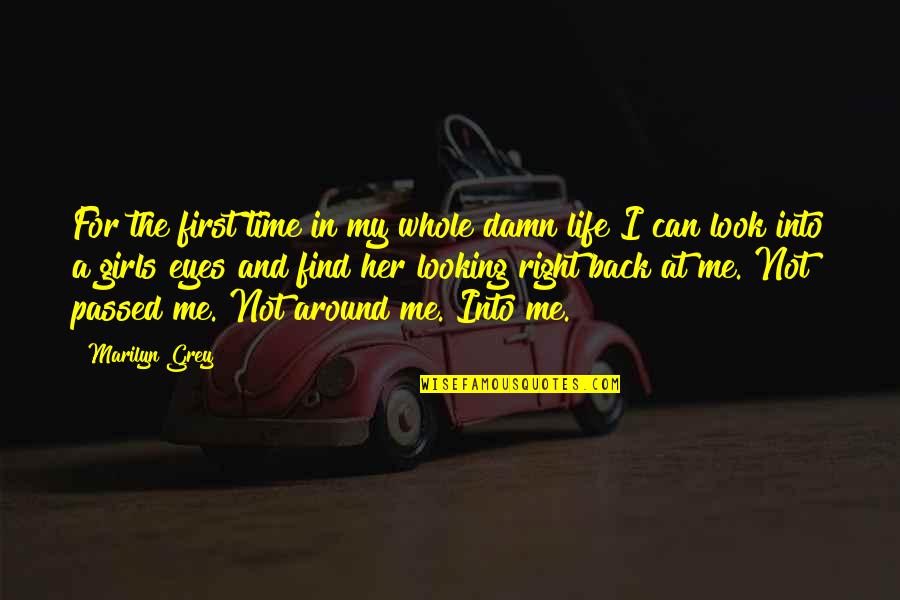 For the first time in my whole damn life I can look into a girls eyes and find her looking right back at me. Not passed me. Not around me. Into me. —
Marilyn Grey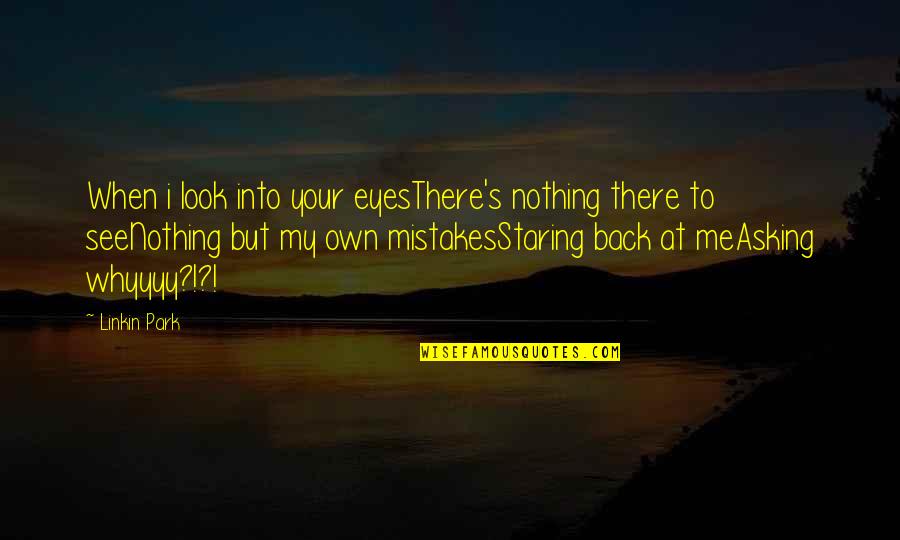 When i look into your eyes
There's nothing there to see
Nothing but my own mistakes
Staring back at me
Asking whyyyy?!?! —
Linkin Park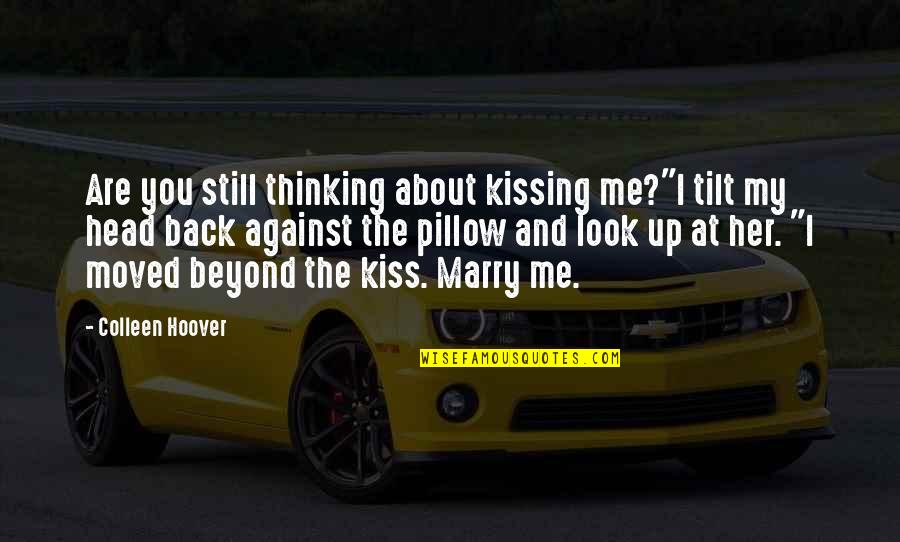 Are you still thinking about kissing me?"
I tilt my head back against the pillow and look up at her. "I moved beyond the kiss. Marry me. —
Colleen Hoover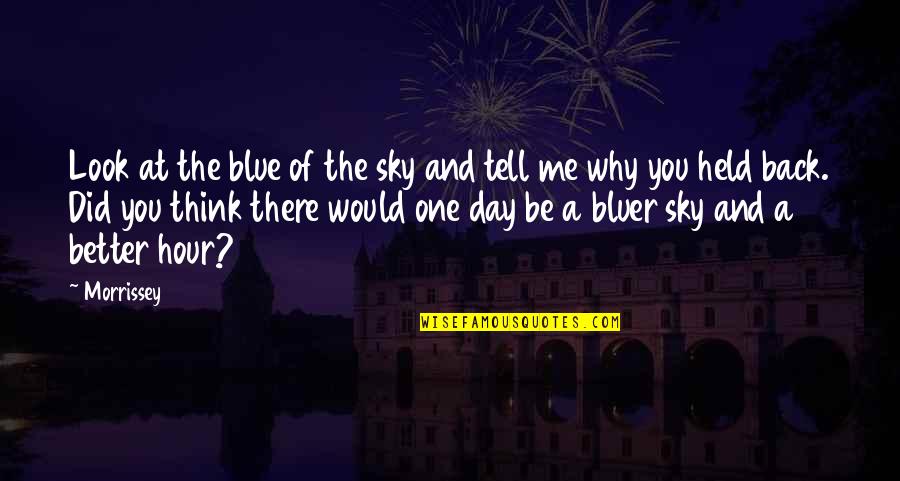 Look at the blue of the sky and tell me why you held back. Did you think there would one day be a bluer sky and a better hour? —
Morrissey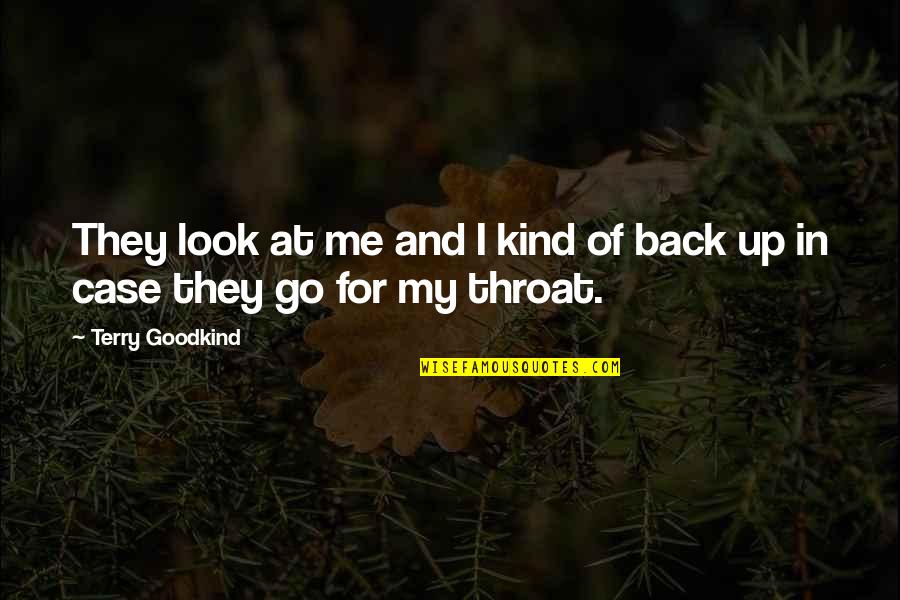 They look at me and I kind of back up in case they go for my throat. —
Terry Goodkind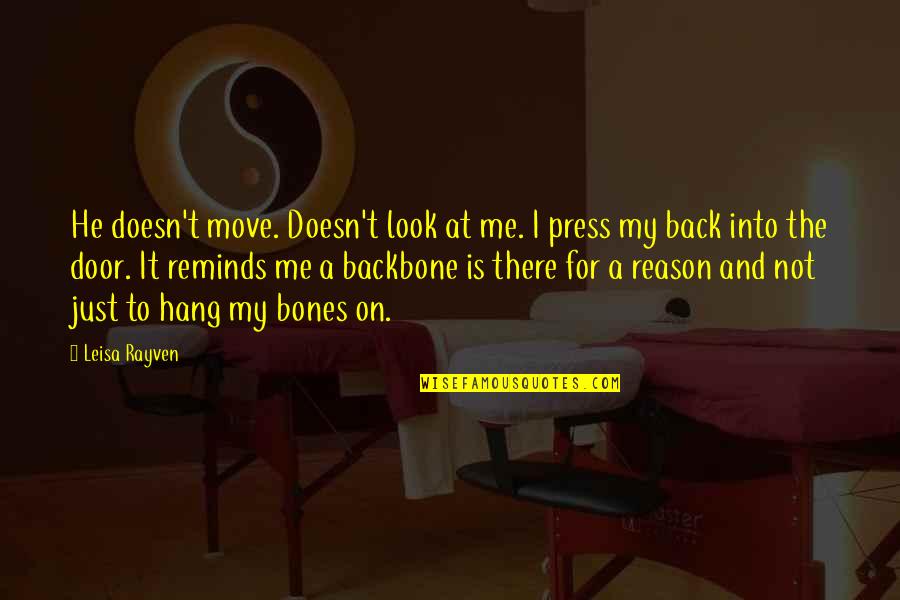 He doesn't move. Doesn't look at me. I press my back into the door. It reminds me a backbone is there for a reason and not just to hang my bones on. —
Leisa Rayven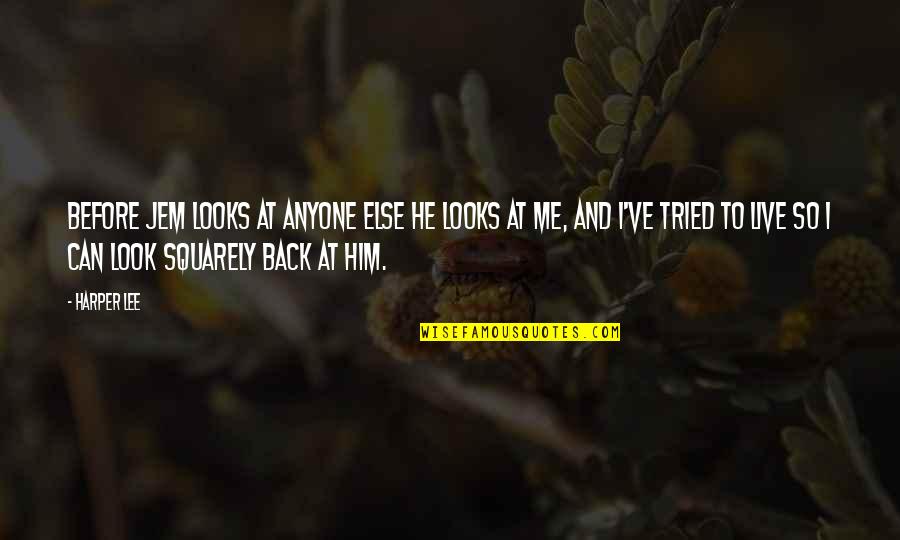 Before Jem looks at anyone else he looks at me, and I've tried to live so I can look squarely back at him. —
Harper Lee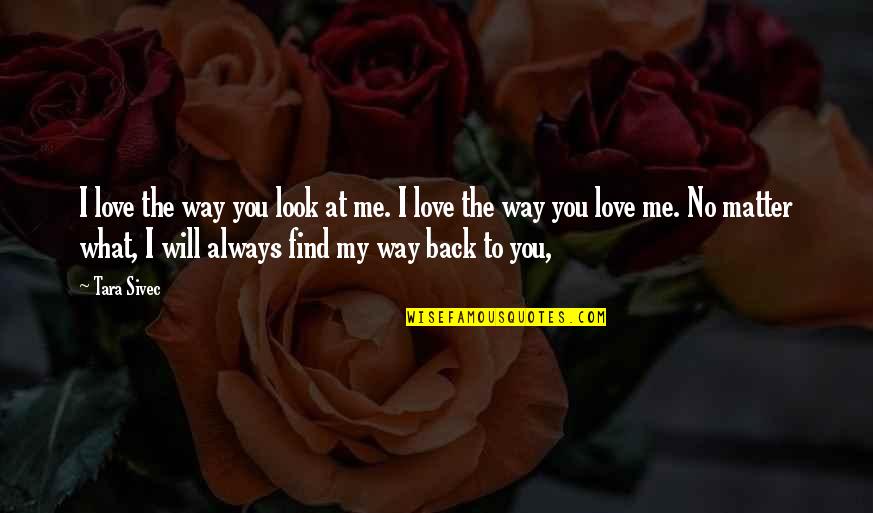 I love the way you look at me. I love the way you love me. No matter what, I will always find my way back to you, —
Tara Sivec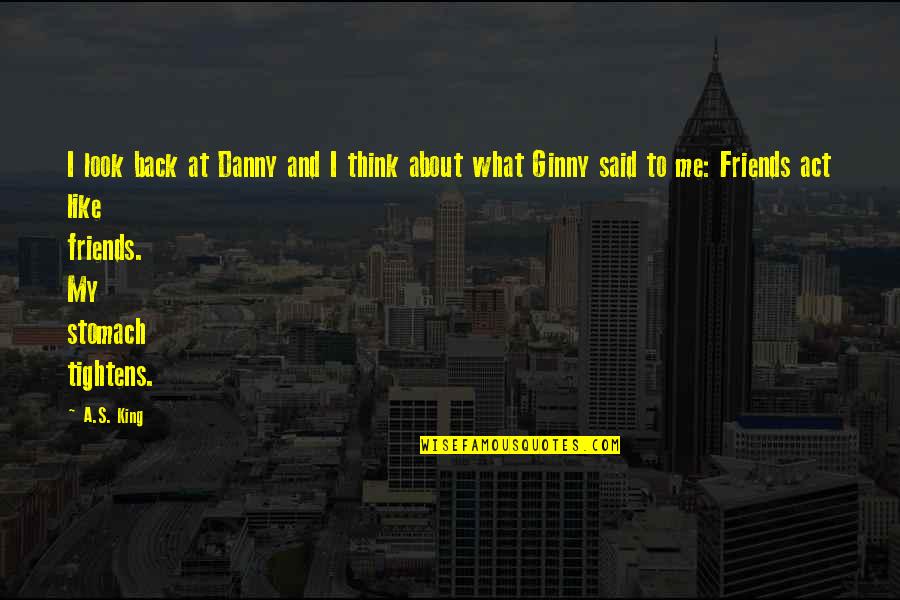 I look back at Danny and I think about what Ginny said to me: Friends act like friends. My stomach tightens. —
A.S. King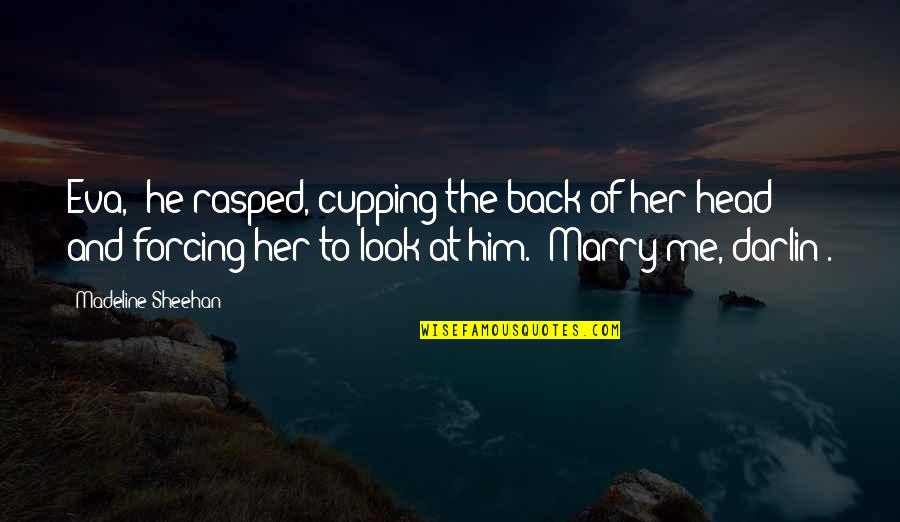 Eva," he rasped, cupping the back of her head and forcing her to look at him. "Marry me, darlin'. —
Madeline Sheehan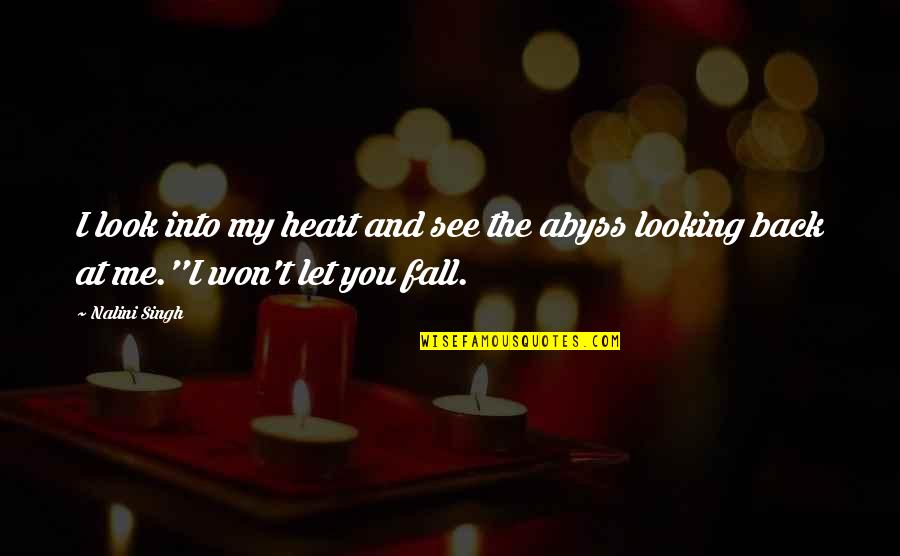 I look into my heart and see the abyss looking back at me.'
'I won't let you fall. —
Nalini Singh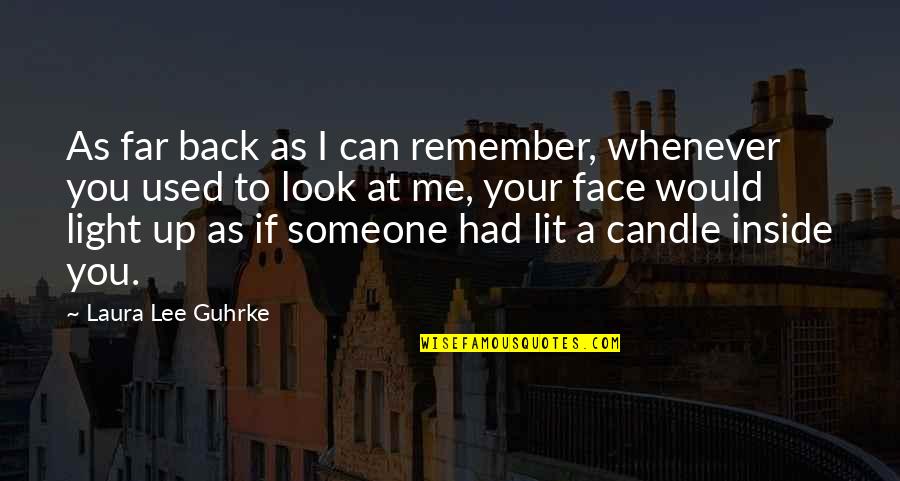 As far back as I can remember, whenever you used to look at me, your face would light up as if someone had lit a candle inside you. —
Laura Lee Guhrke