Alyse M. Gardner Quotes
Top 16 wise famous quotes and sayings by Alyse M. Gardner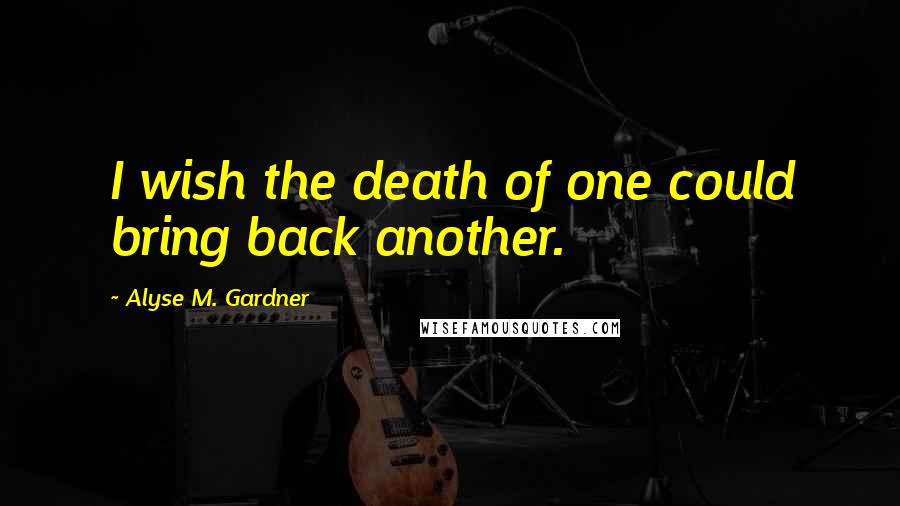 I wish the death of one could bring back another.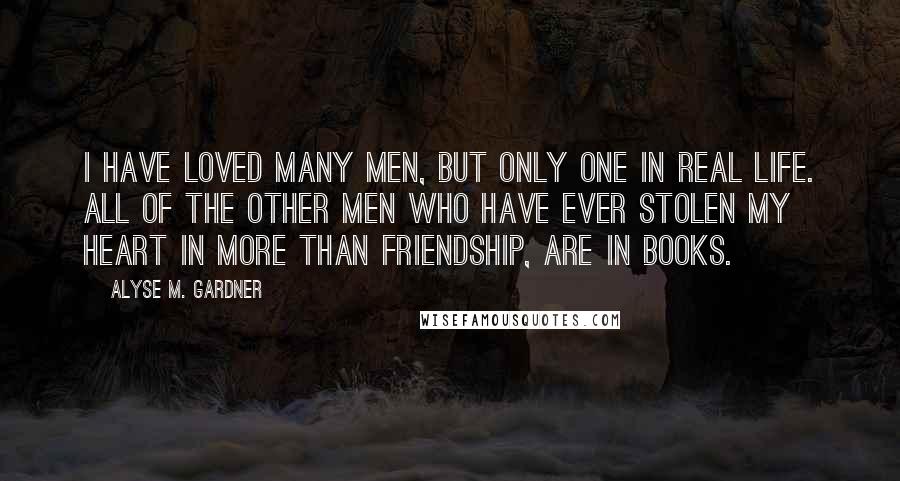 I have loved many men, but only one in real life. All of the other men who have ever stolen my heart in more than friendship, are in books.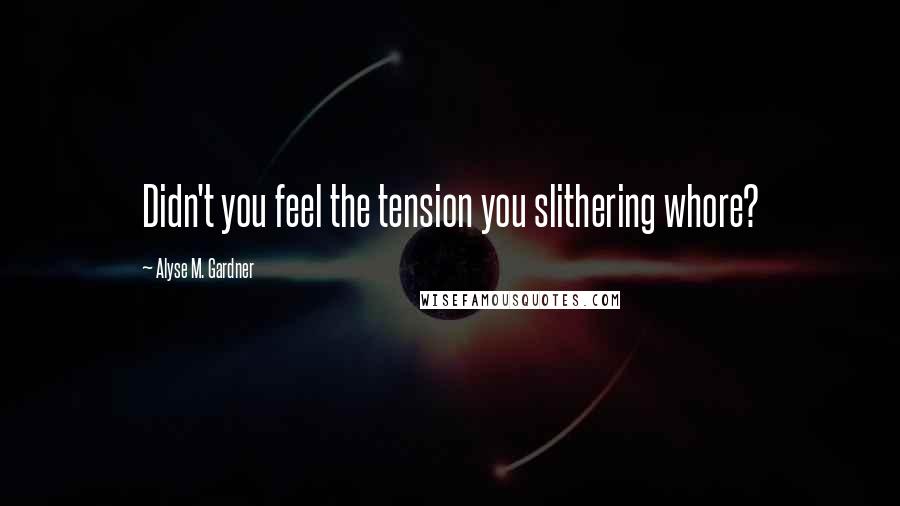 Didn't you feel the tension you slithering whore?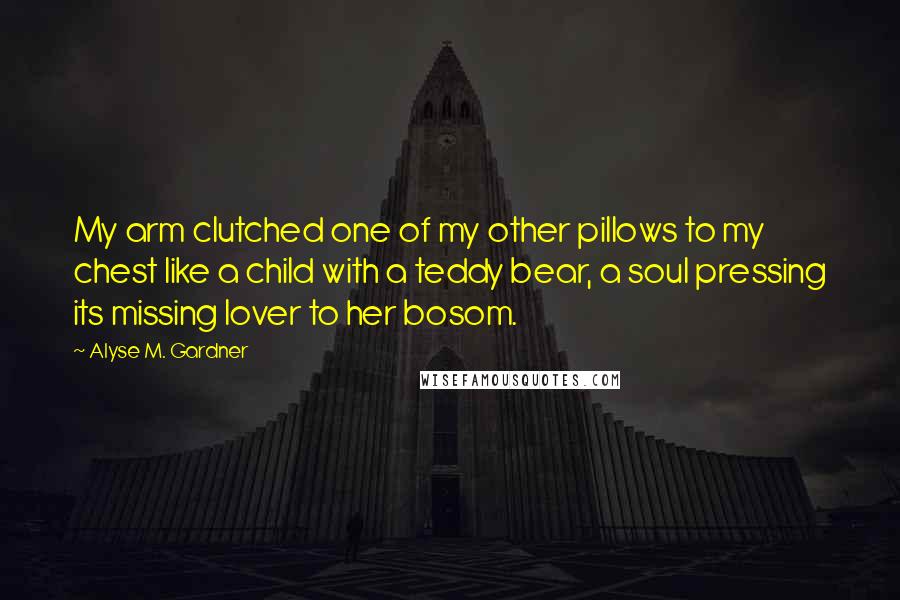 My arm clutched one of my other pillows to my chest like a child with a teddy bear, a soul pressing its missing lover to her bosom.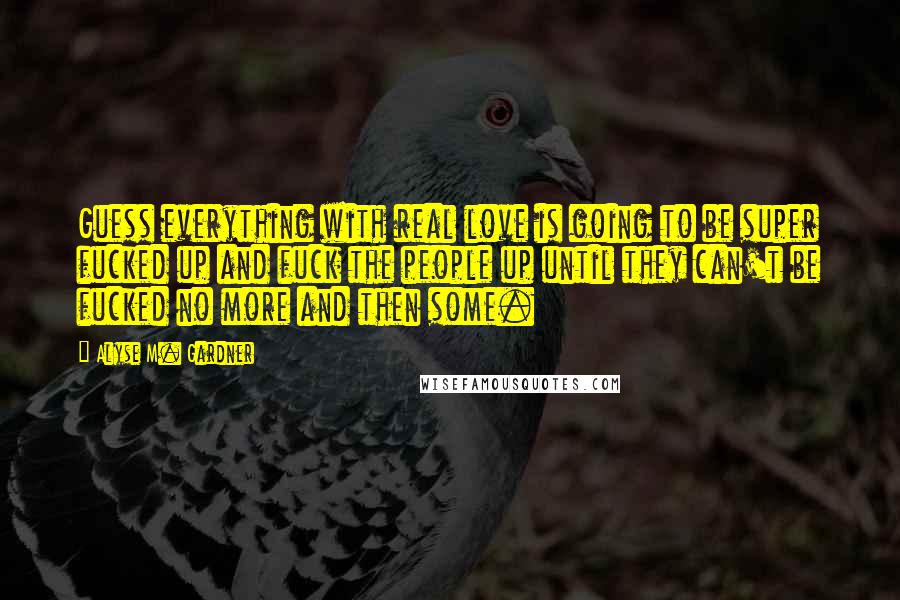 Guess everything with real love is going to be super fucked up and fuck the people up until they can't be fucked no more and then some.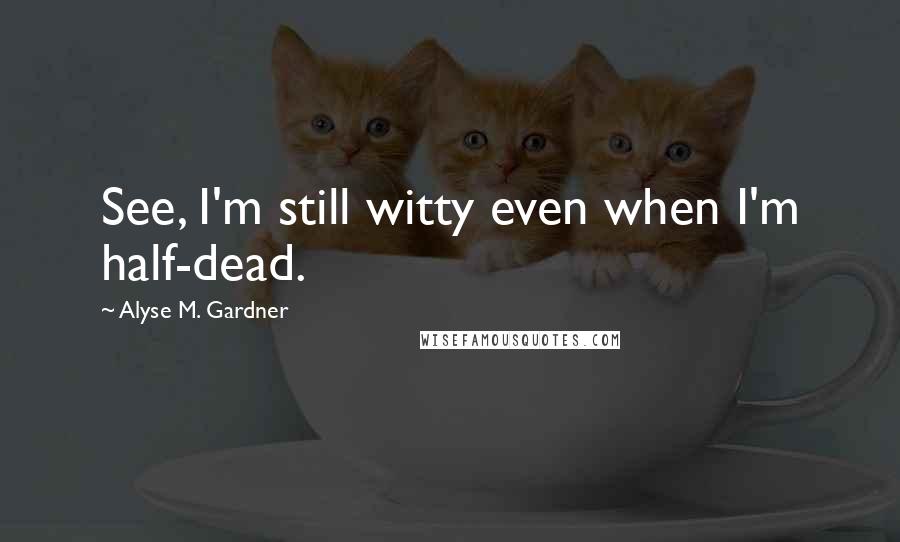 See, I'm still witty even when I'm half-dead.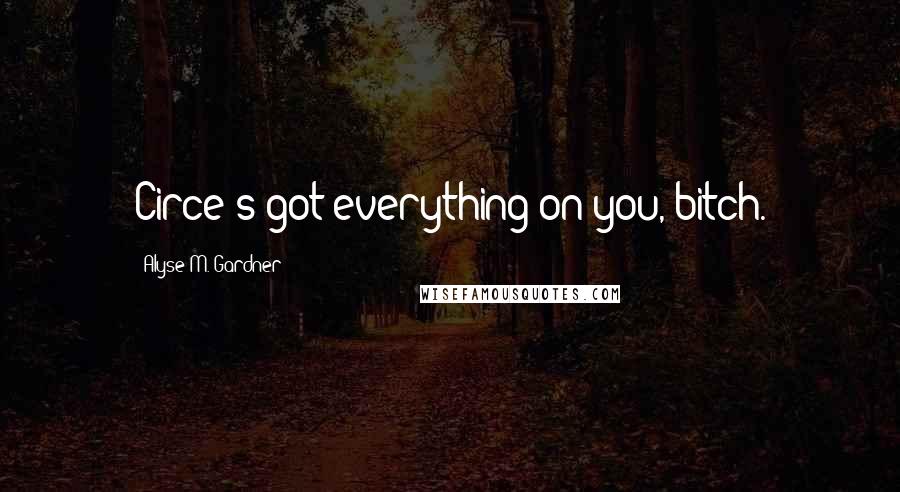 Circe's got everything on you, bitch.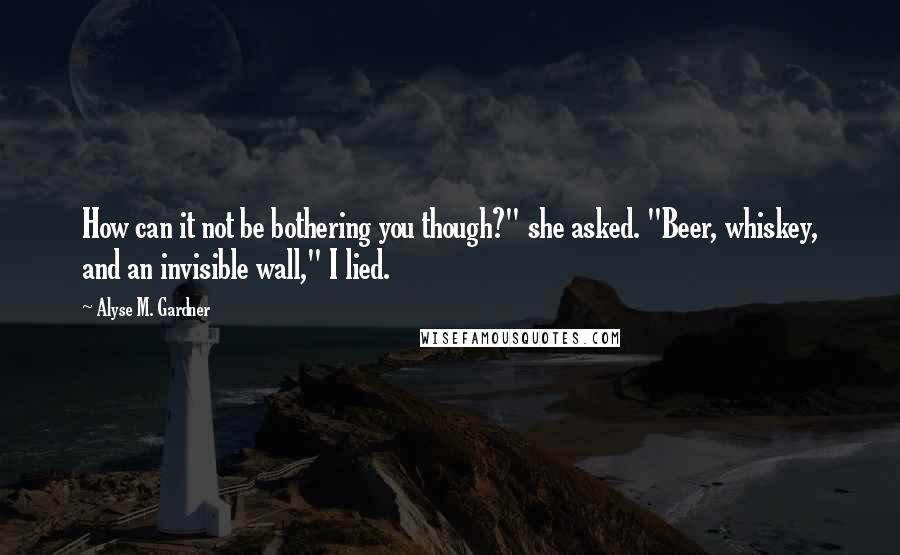 How can it not be bothering you though?" she asked.
"Beer, whiskey, and an invisible wall," I lied.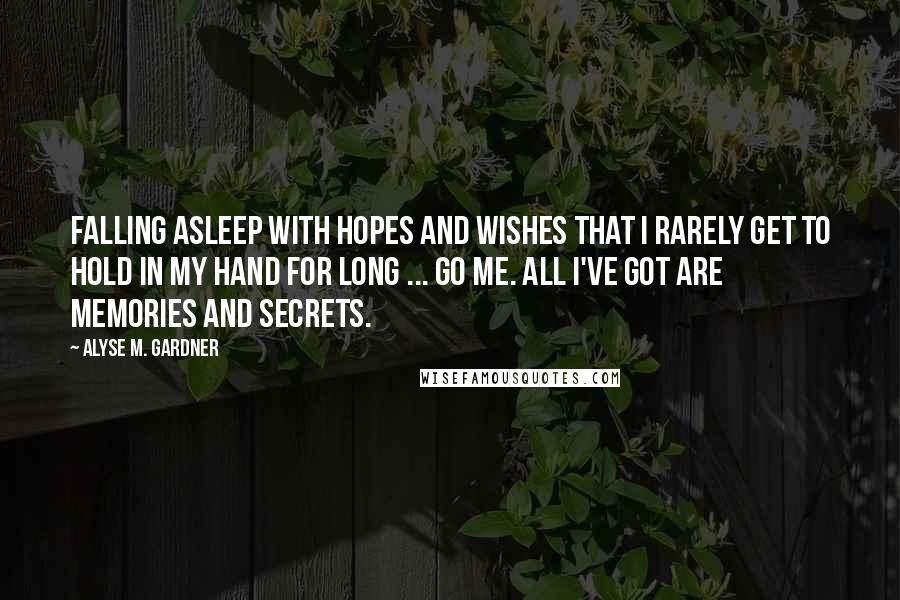 Falling asleep with hopes and wishes that I rarely get to hold in my hand for long ... go me. All I've got are memories and secrets.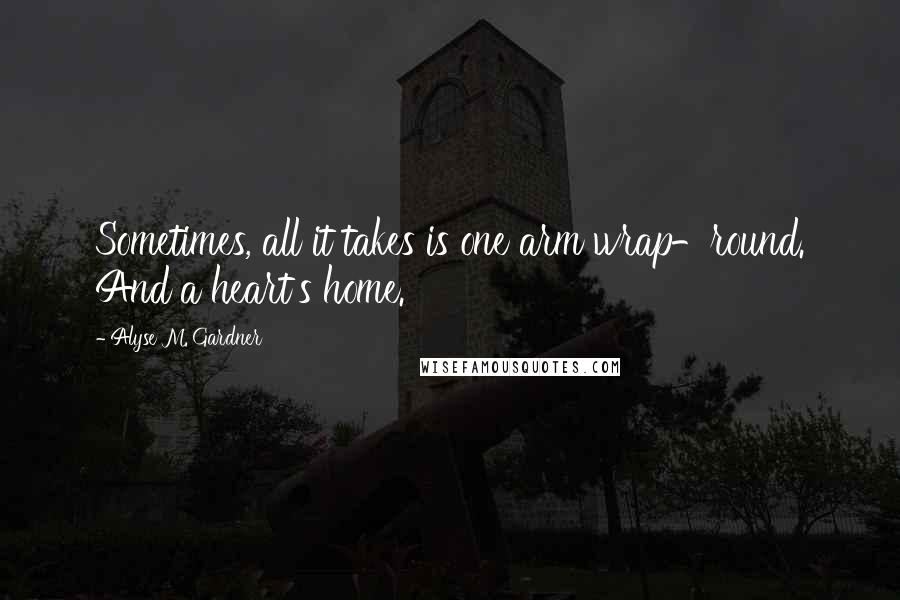 Sometimes, all it takes is one arm wrap-round. And a heart's home.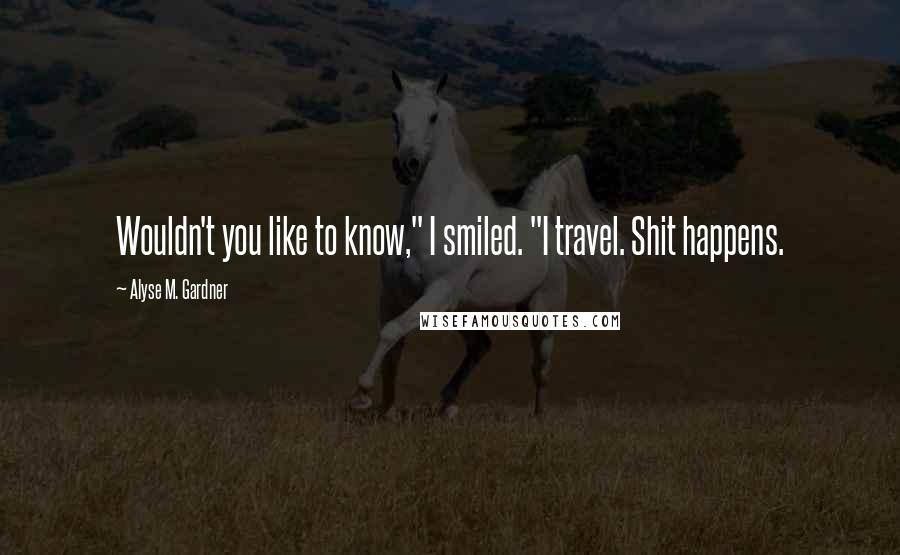 Wouldn't you like to know," I smiled. "I travel. Shit happens.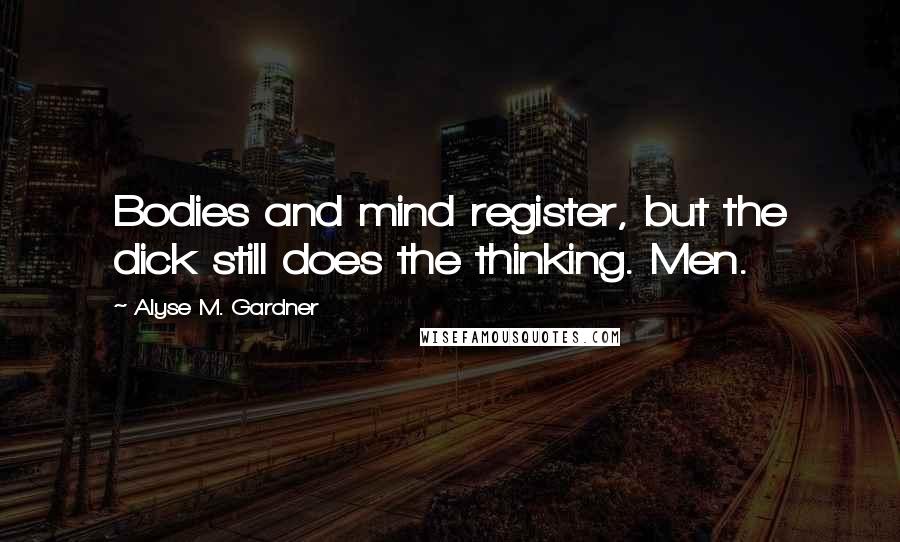 Bodies and mind register, but the dick still does the thinking. Men.
It's two lovers that continue to hold each other close but move in life as if they aren't their soul mates because it is deemed necessary.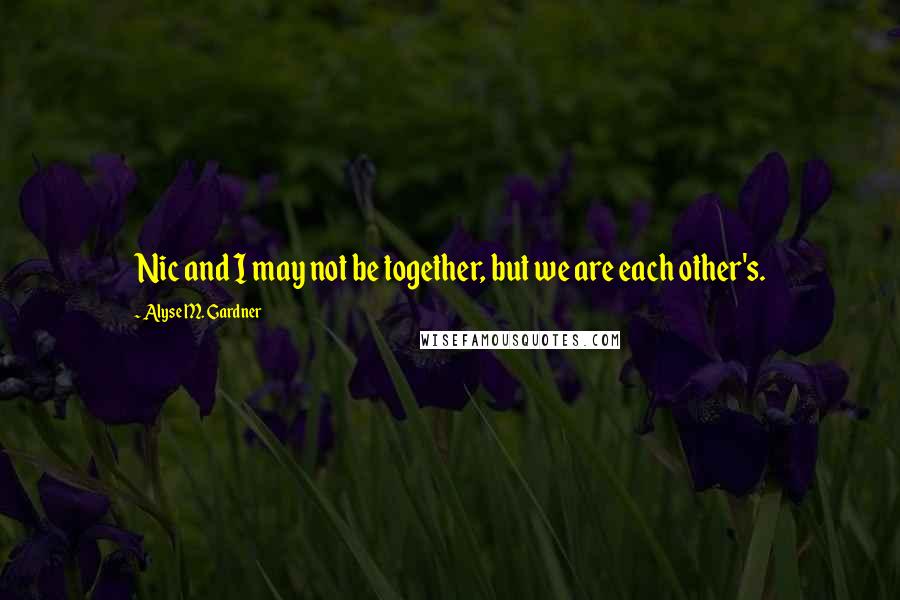 Nic and I may not be together, but we are each other's.