Leave A Mark On The World Quotes
Collection of top 23 famous quotes about Leave A Mark On The World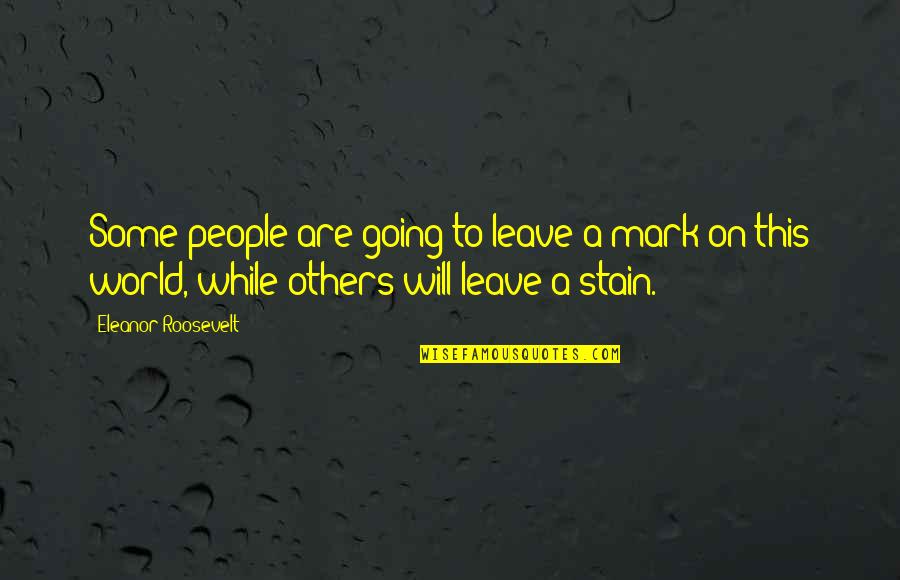 Some people are going to leave a mark on this world, while others will leave a stain.
—
Eleanor Roosevelt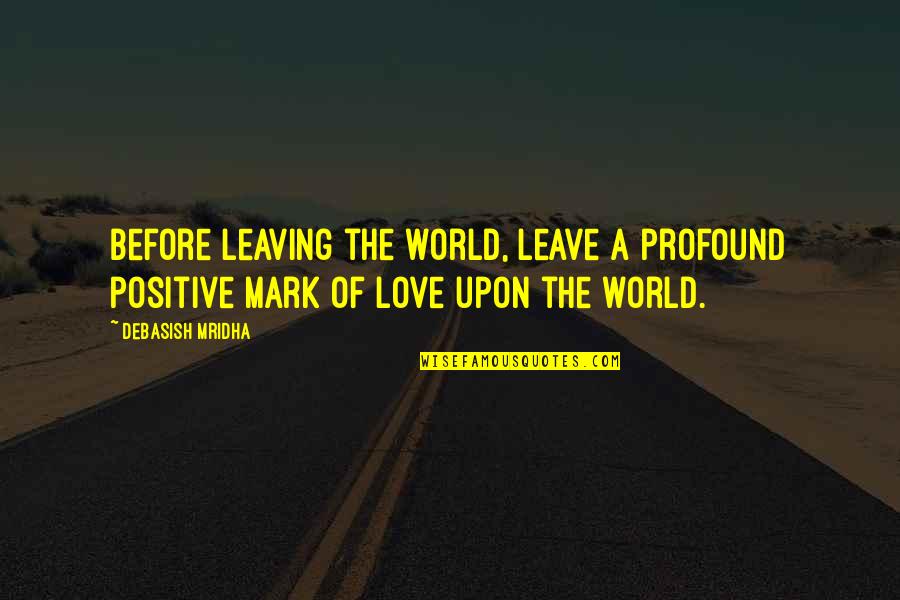 Before leaving the world, leave a profound positive mark of love upon the world.
—
Debasish Mridha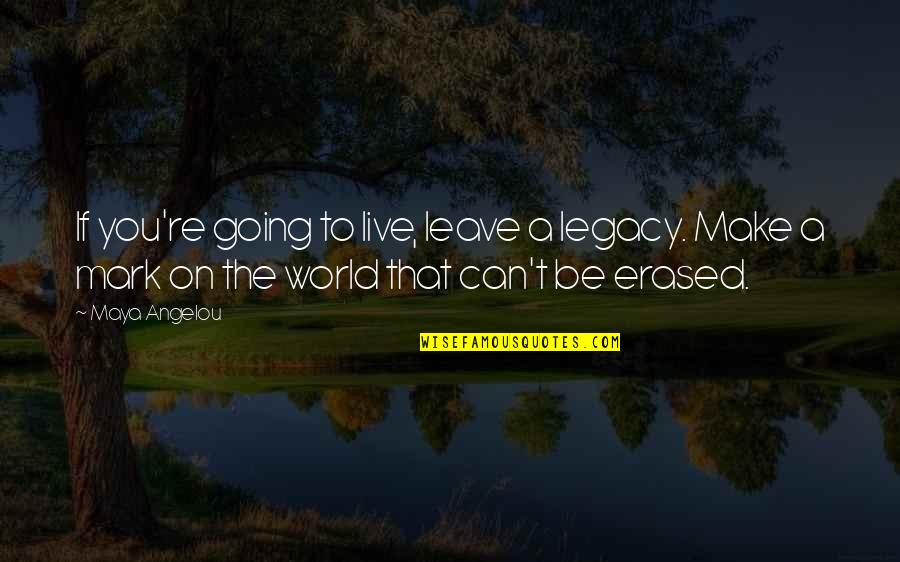 If you're going to live, leave a legacy. Make a mark on the world that can't be erased.
—
Maya Angelou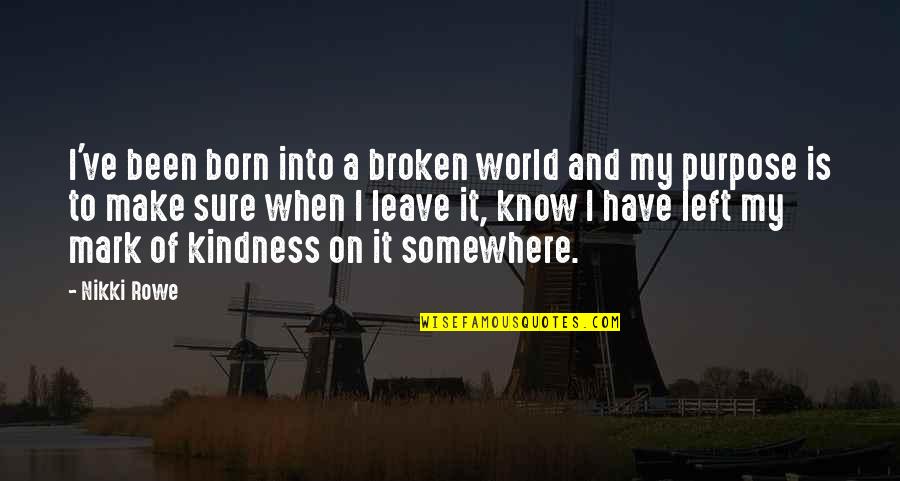 I've been born into a broken world and my purpose is to make sure when I leave it, know I have left my mark of kindness on it somewhere.
—
Nikki Rowe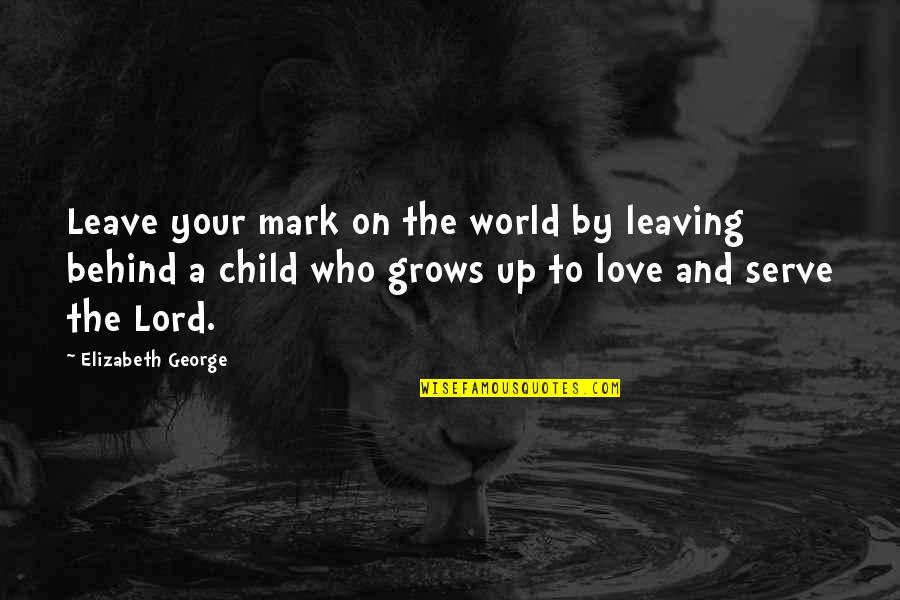 Leave your mark on the world by leaving behind a child who grows up to love and serve the Lord.
—
Elizabeth George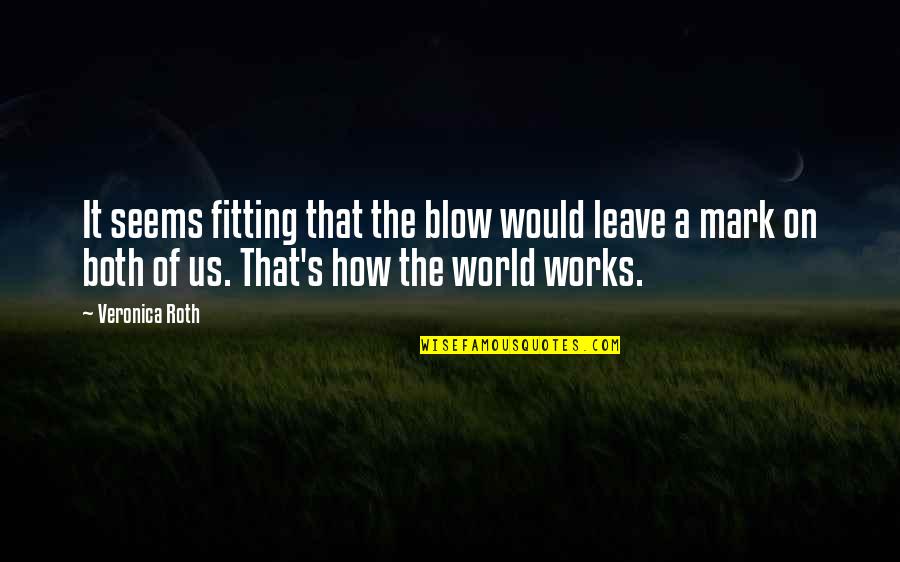 It seems fitting that the blow would leave a mark on both of us. That's how the world works. —
Veronica Roth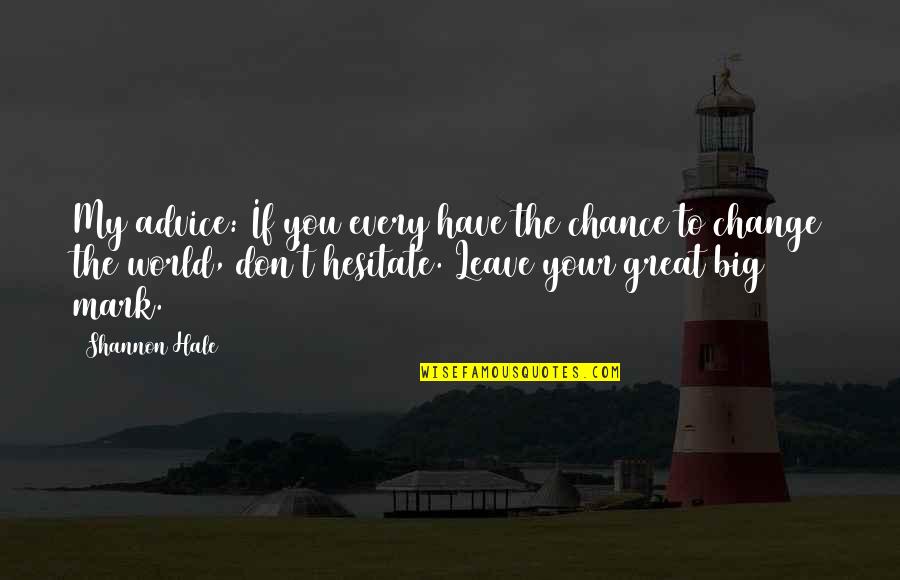 My advice: If you every have the chance to change the world, don't hesitate. Leave your great big mark. —
Shannon Hale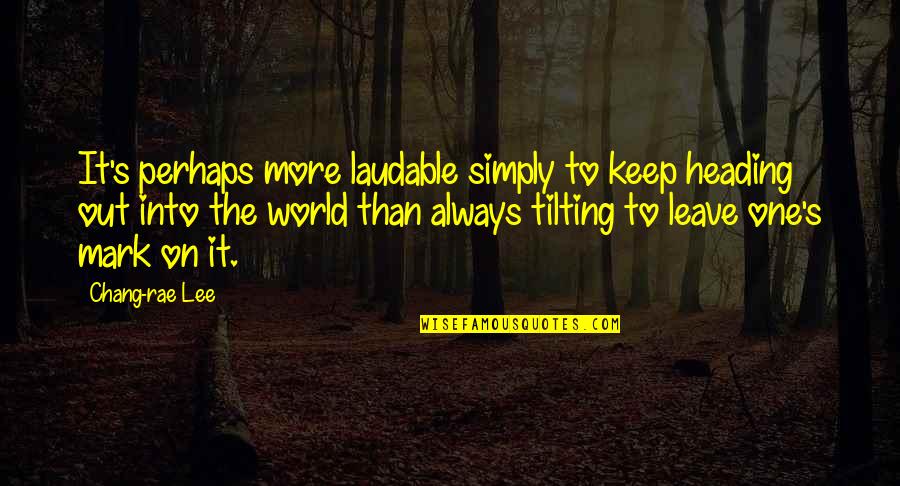 It's perhaps more laudable simply to keep heading out into the world than always tilting to leave one's mark on it. —
Chang-rae Lee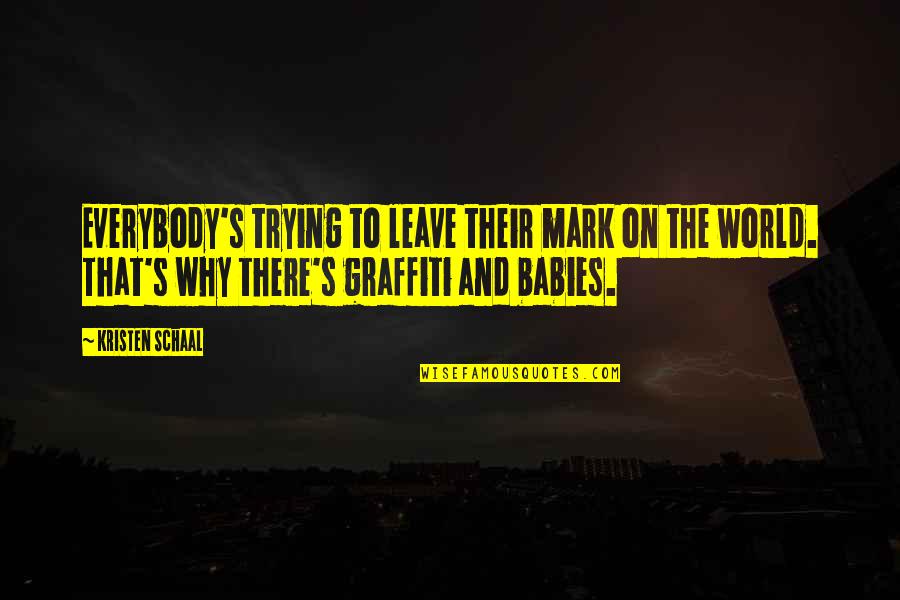 Everybody's trying to leave their mark on the world. That's why there's graffiti and babies. —
Kristen Schaal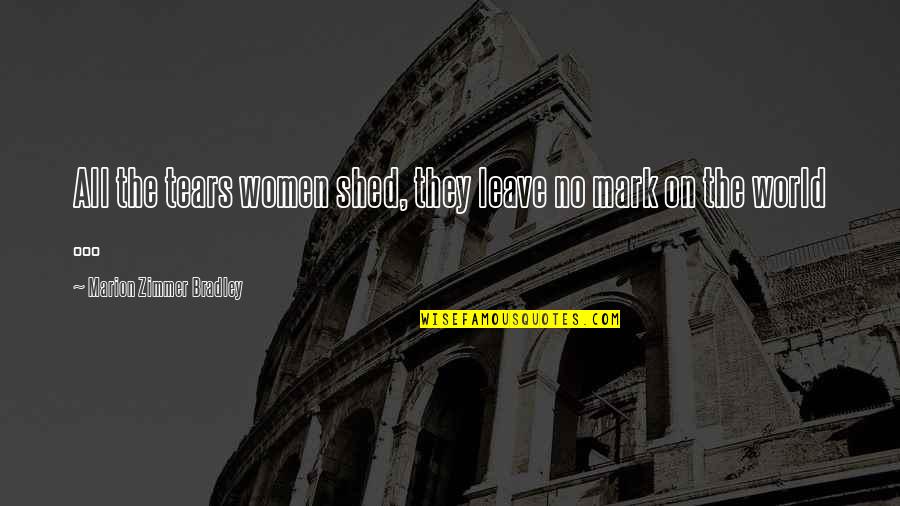 All the tears women shed, they leave no mark on the world ... —
Marion Zimmer Bradley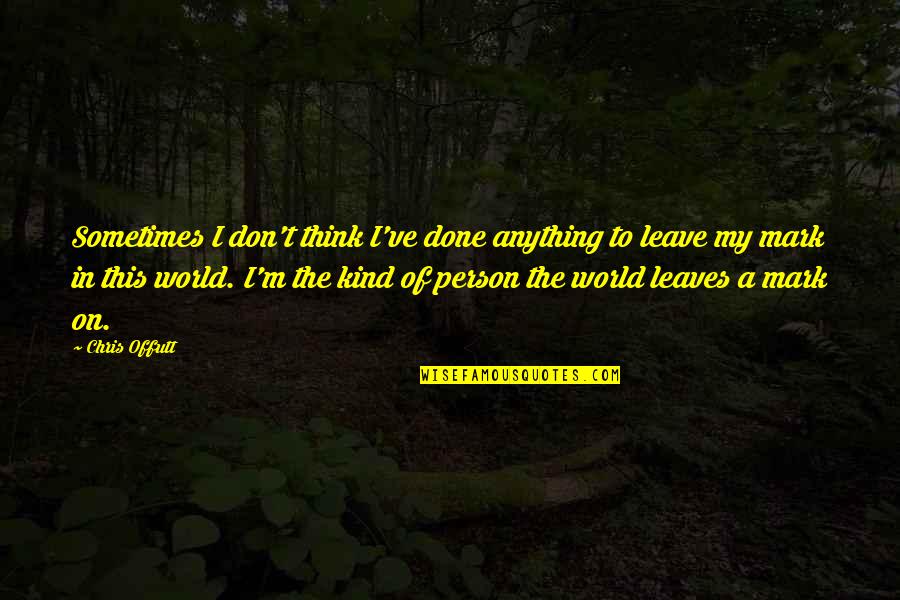 Sometimes I don't think I've done anything to leave my mark in this world. I'm the kind of person the world leaves a mark on. —
Chris Offutt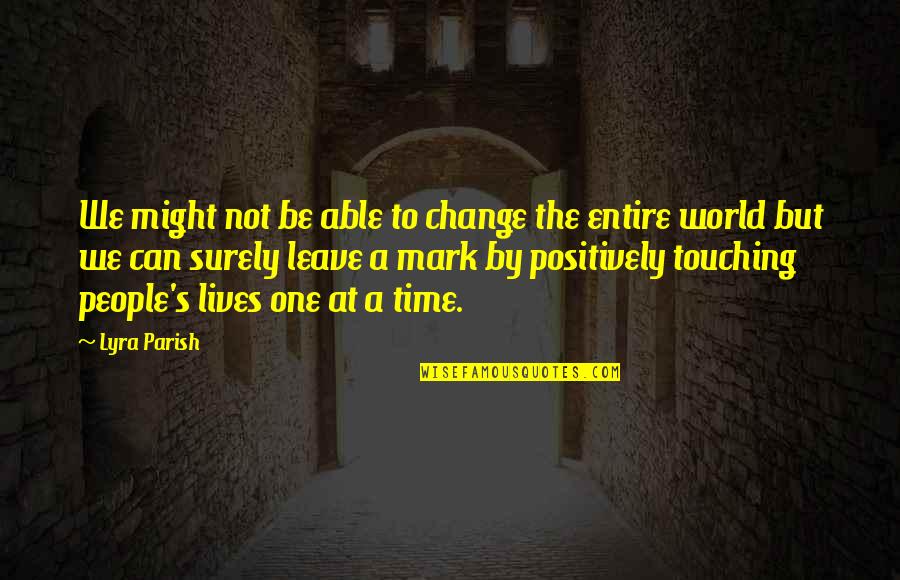 We might not be able to change the entire world but we can surely leave a mark by positively touching people's lives one at a time. —
Lyra Parish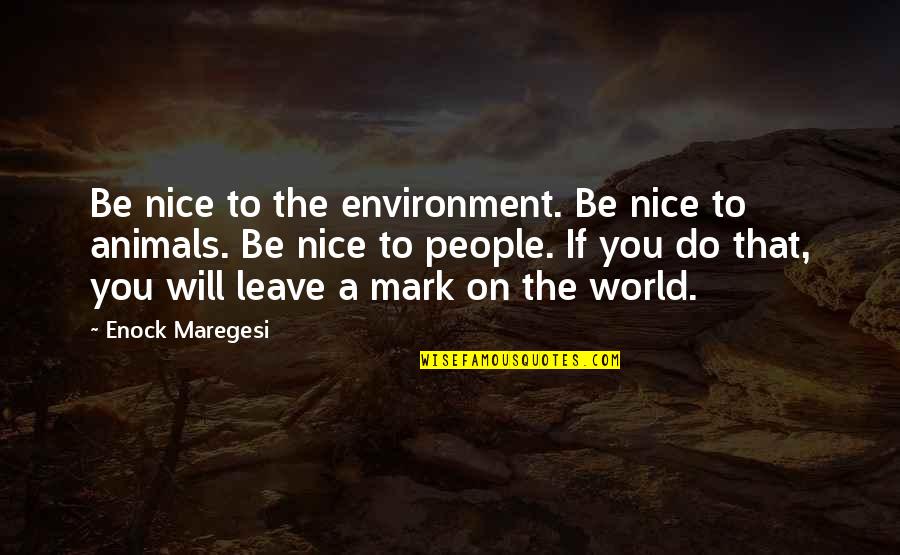 Be nice to the environment. Be nice to animals. Be nice to people. If you do that, you will
leave a mark on the world
. —
Enock Maregesi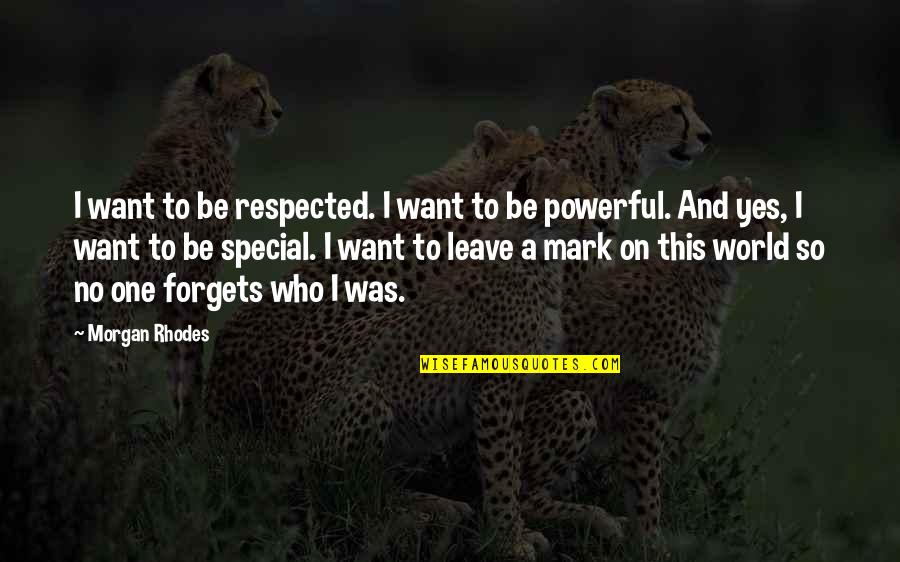 I want to be respected. I want to be powerful. And yes, I want to be special. I want to leave a mark on this world so no one forgets who I was. —
Morgan Rhodes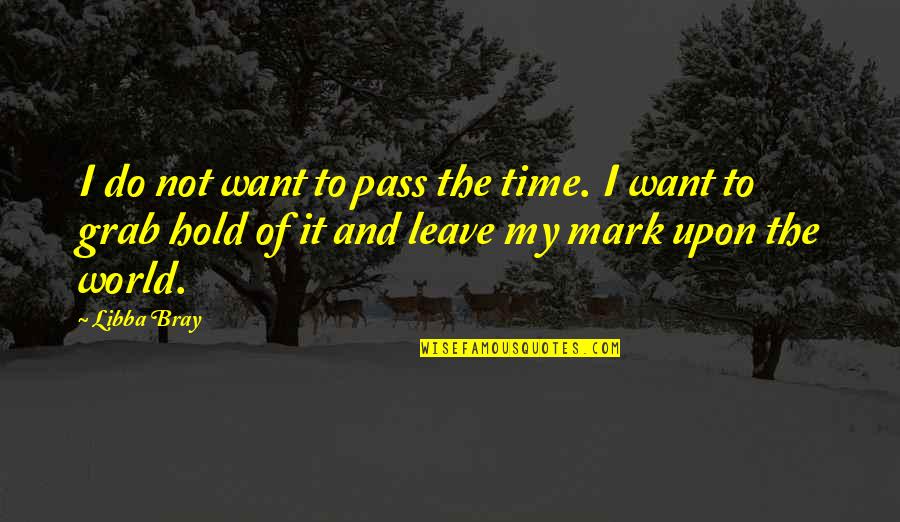 I do not want to pass the time. I want to grab hold of it and leave my mark upon the world. —
Libba Bray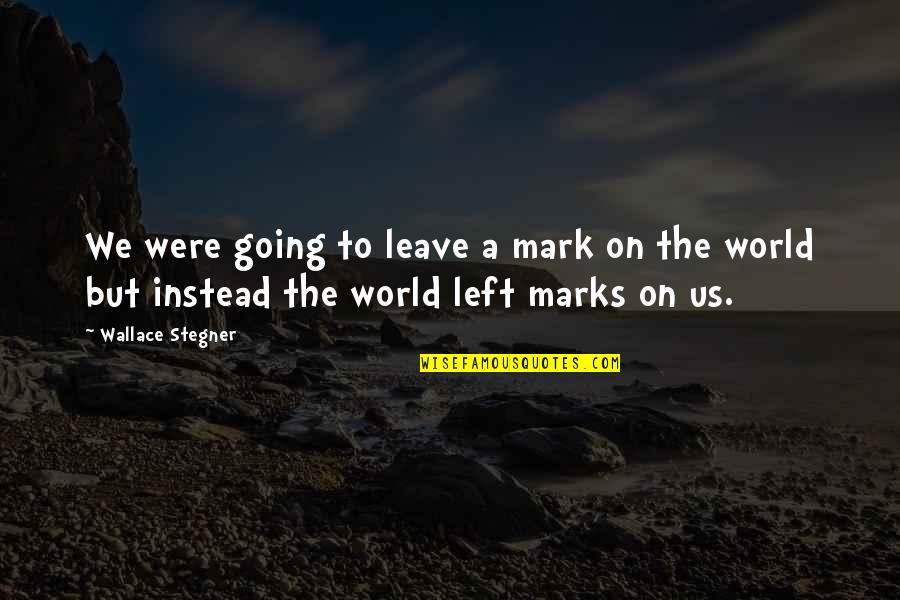 We were going to
leave a mark on the world
but instead the world left marks on us. —
Wallace Stegner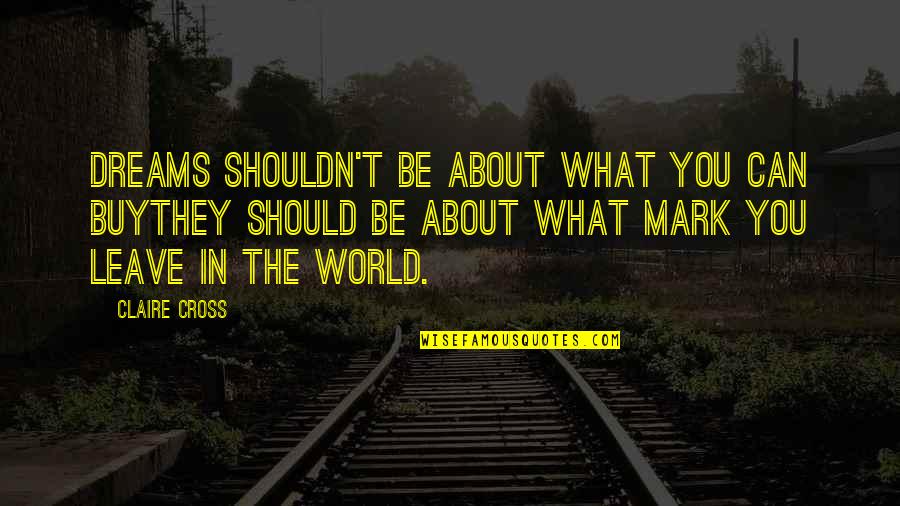 Dreams shouldn't be about what you can buy
they should be about what mark you leave in the world. —
Claire Cross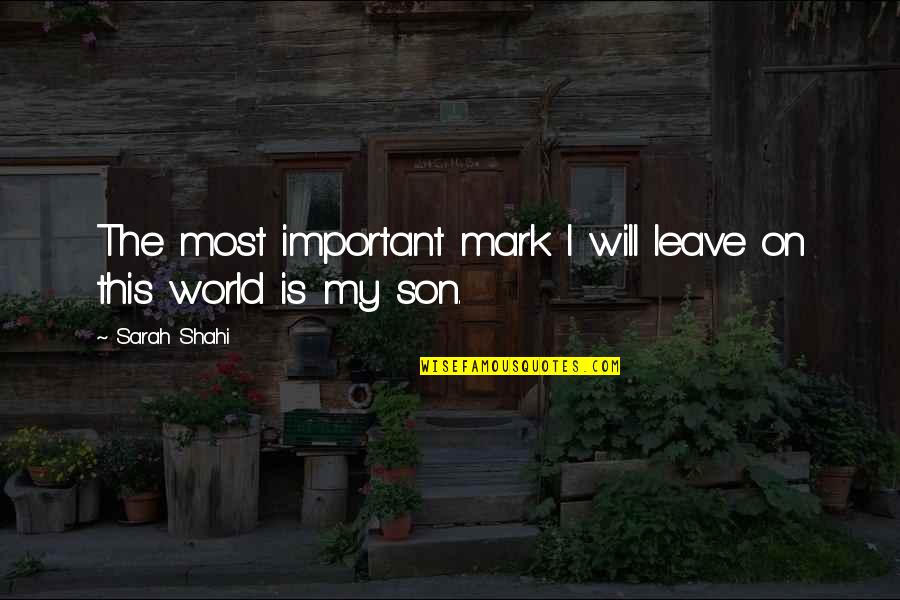 The most important mark I will leave on this world is my son. —
Sarah Shahi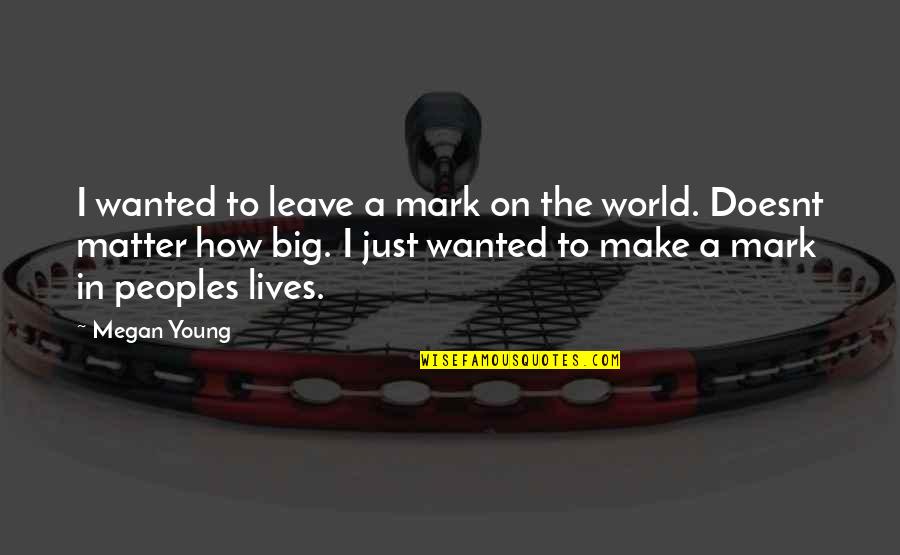 I wanted to
leave a mark on the world
. Doesnt matter how big. I just wanted to make a mark in peoples lives. —
Megan Young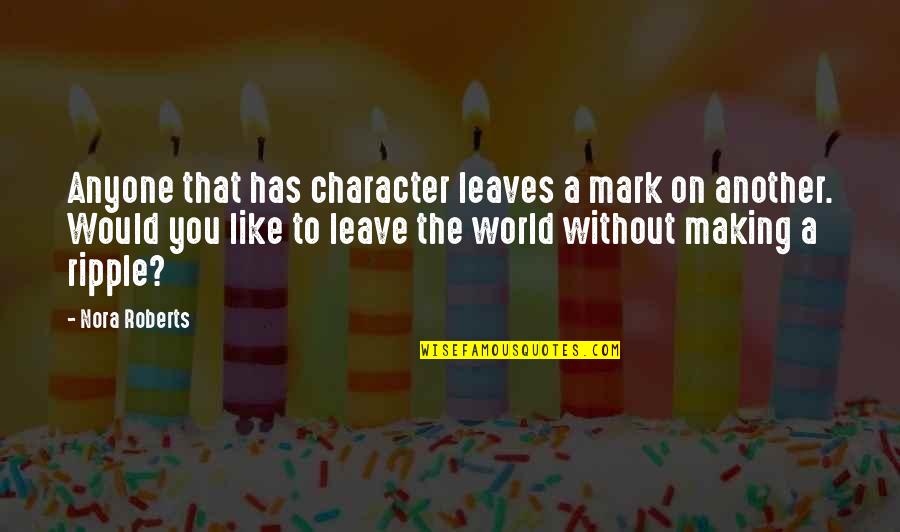 Anyone that has character leaves a mark on another. Would you like to leave the world without making a ripple? —
Nora Roberts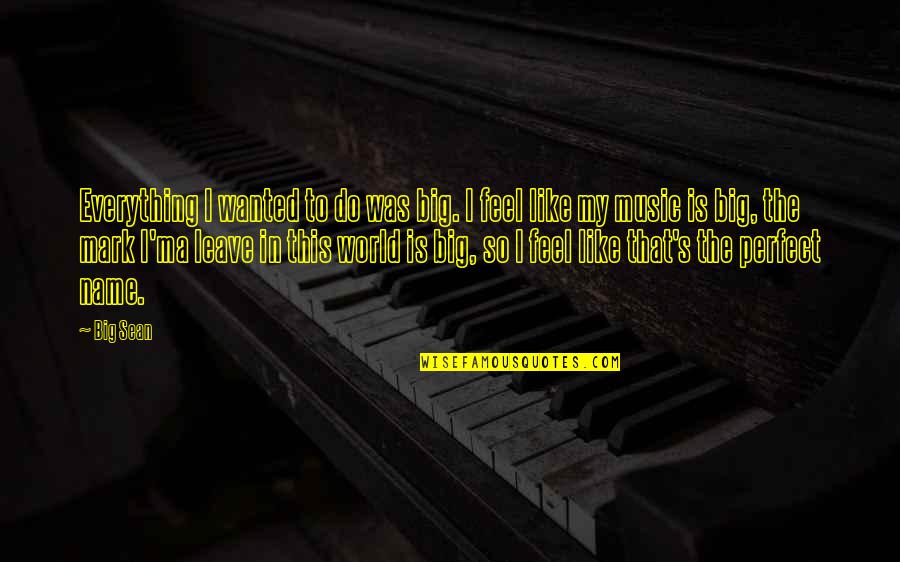 Everything I wanted to do was big. I feel like my music is big, the mark I'ma leave in this world is big, so I feel like that's the perfect name. —
Big Sean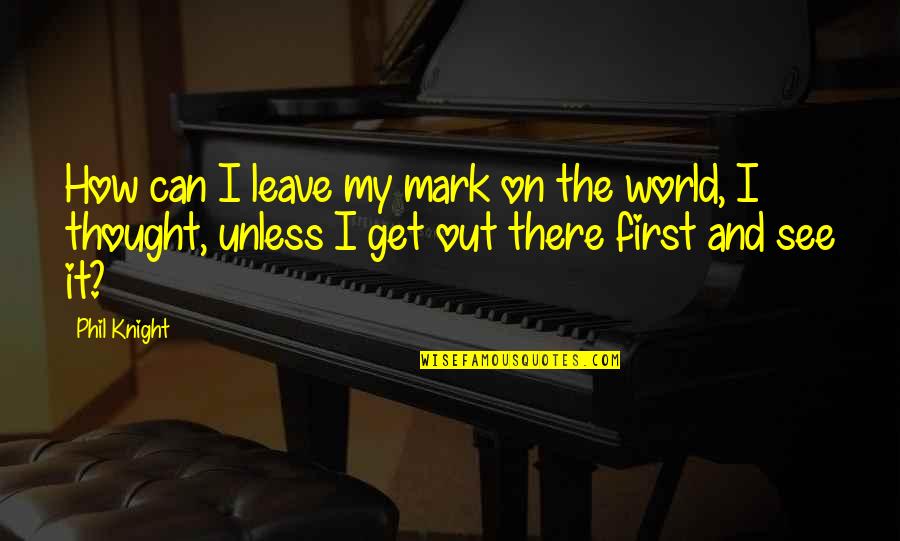 How can I leave my mark on the world, I thought, unless I get out there first and see it? —
Phil Knight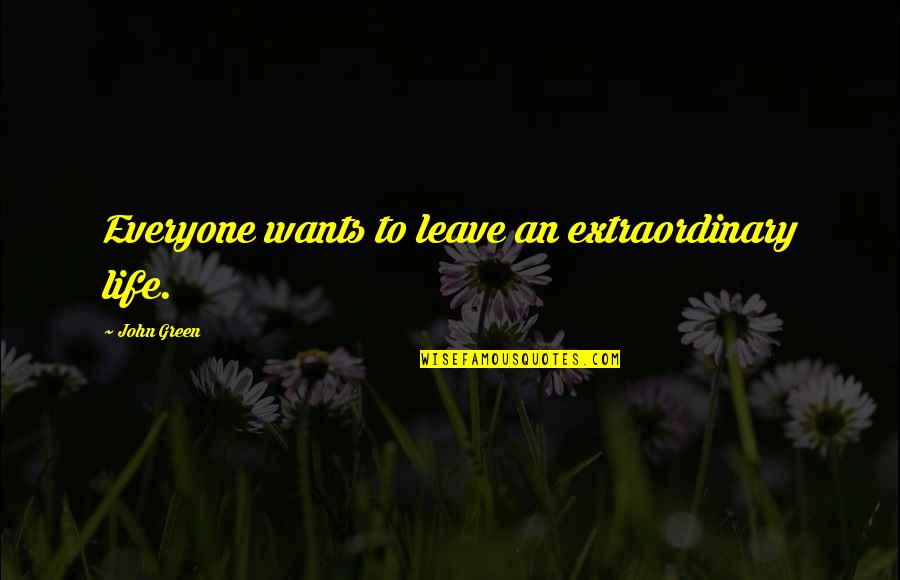 Everyone wants to leave an extraordinary life. —
John Green