Jokes And Funny Quotes
Collection of top 31 famous quotes about Jokes And Funny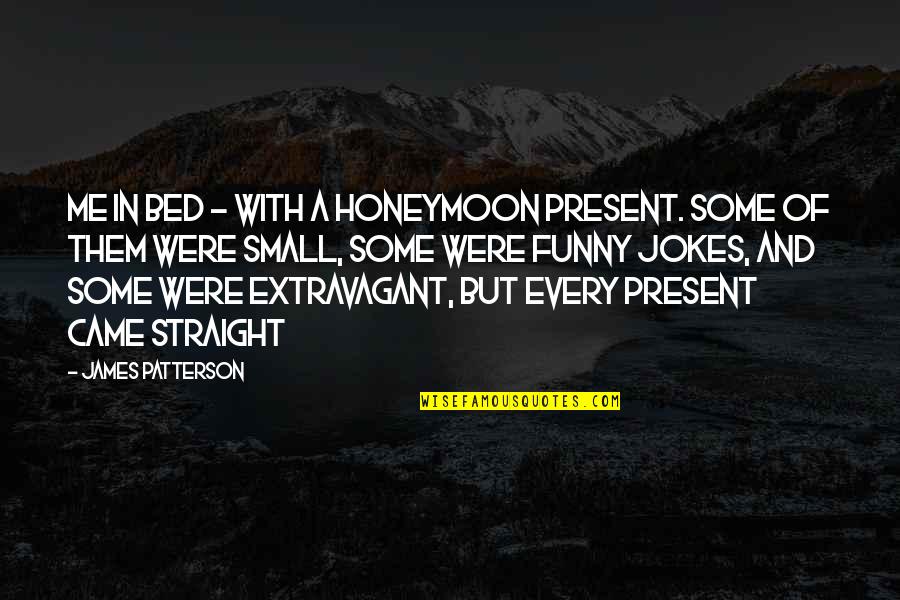 me in bed - with a honeymoon present. Some of them were small, some were funny jokes, and some were extravagant, but every present came straight
—
James Patterson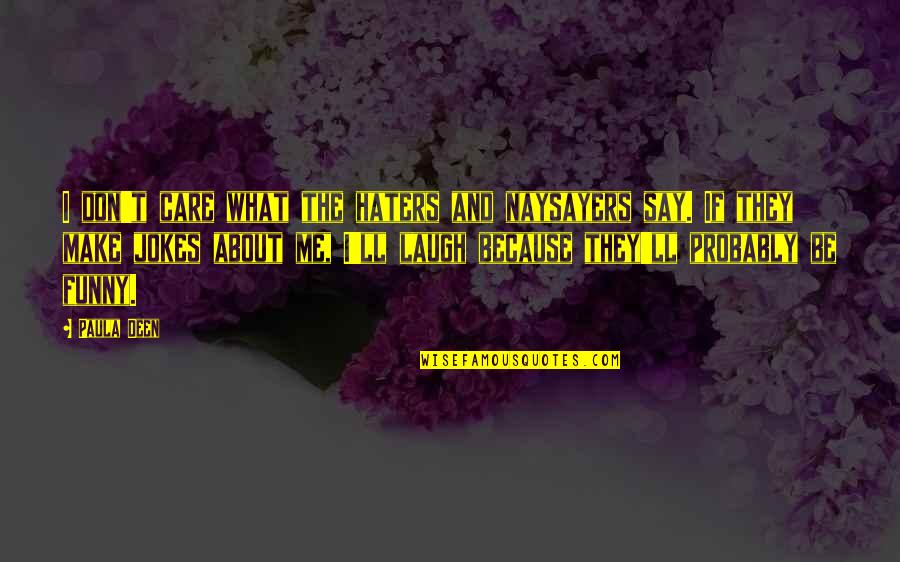 I don't care what the haters and naysayers say. If they make jokes about me, I'll laugh because they'll probably be funny.
—
Paula Deen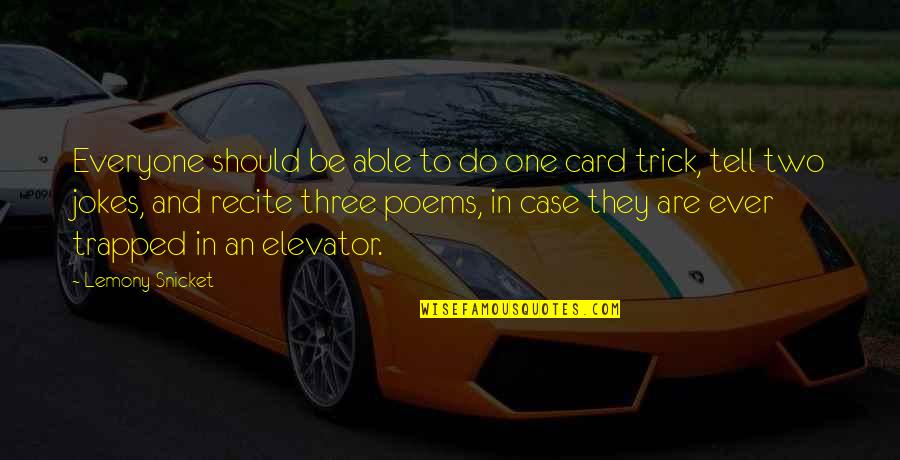 Everyone should be able to do one card trick, tell two jokes, and recite three poems, in case they are ever trapped in an elevator.
—
Lemony Snicket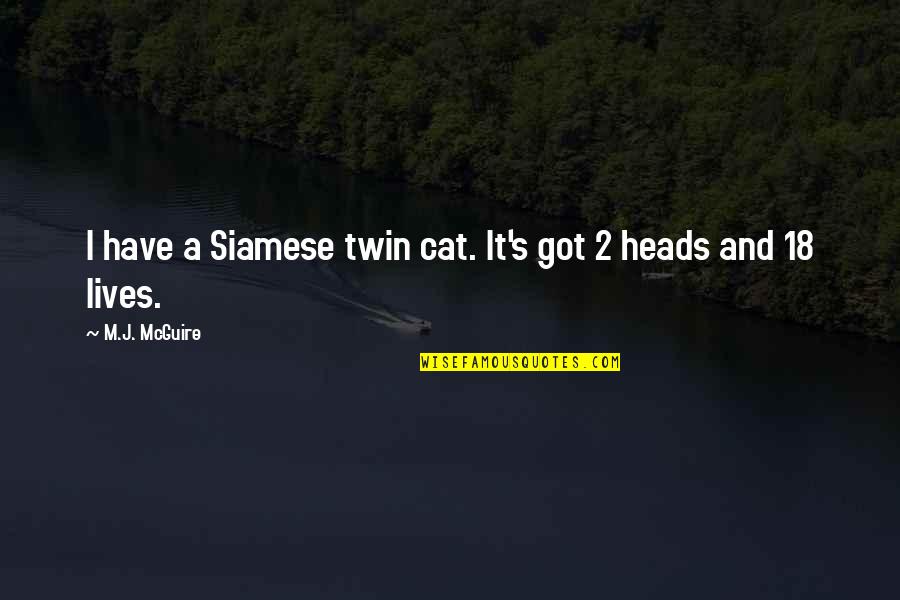 I have a Siamese twin cat. It's got 2 heads and 18 lives.
—
M.J. McGuire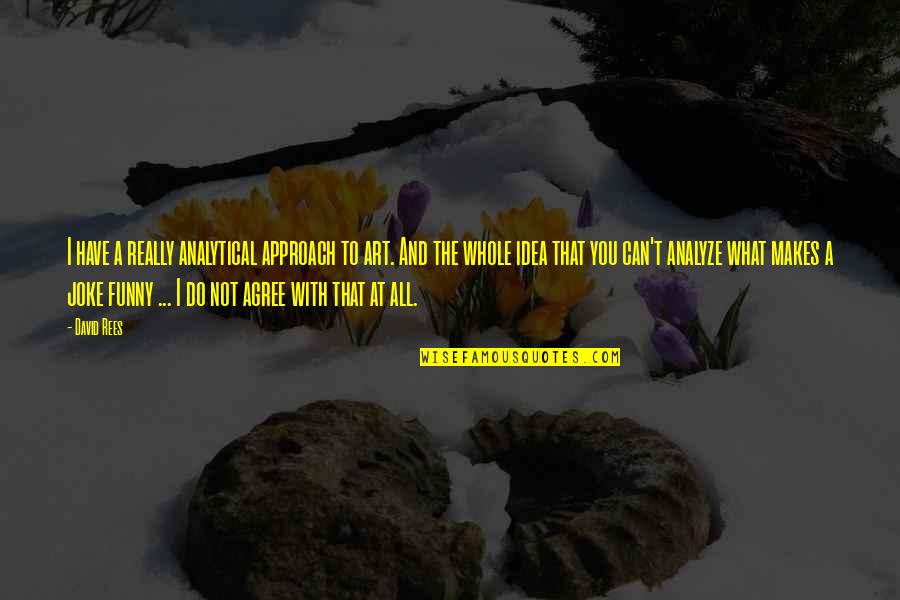 I have a really analytical approach to art. And the whole idea that you can't analyze what makes a joke funny ... I do not agree with that at all.
—
David Rees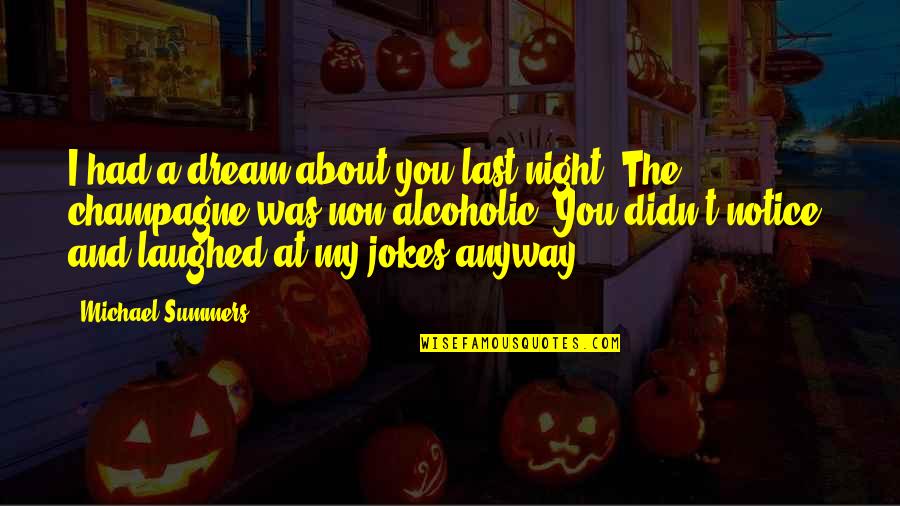 I had a dream about you last night. The champagne was non-alcoholic. You didn't notice, and laughed at my jokes anyway.
—
Michael Summers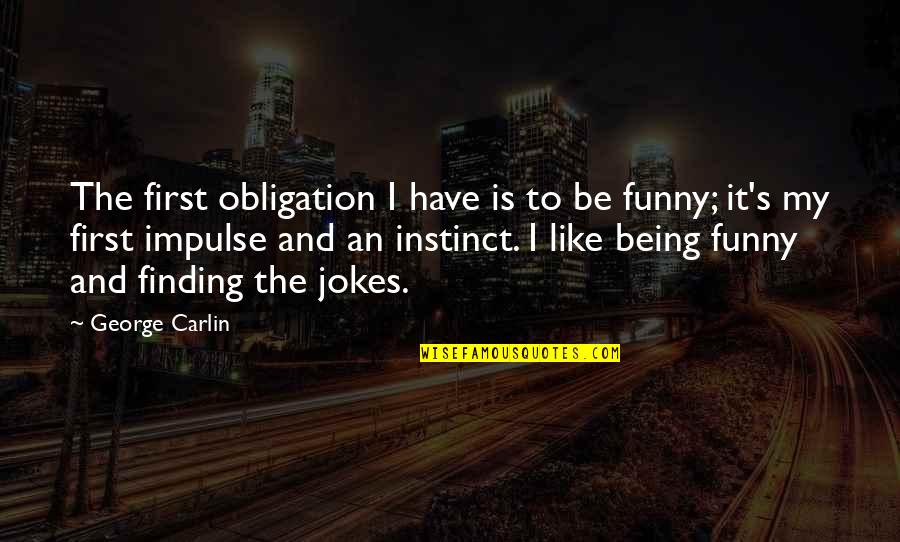 The first obligation I have is to be funny; it's my first impulse and an instinct. I like being funny and finding the jokes.
—
George Carlin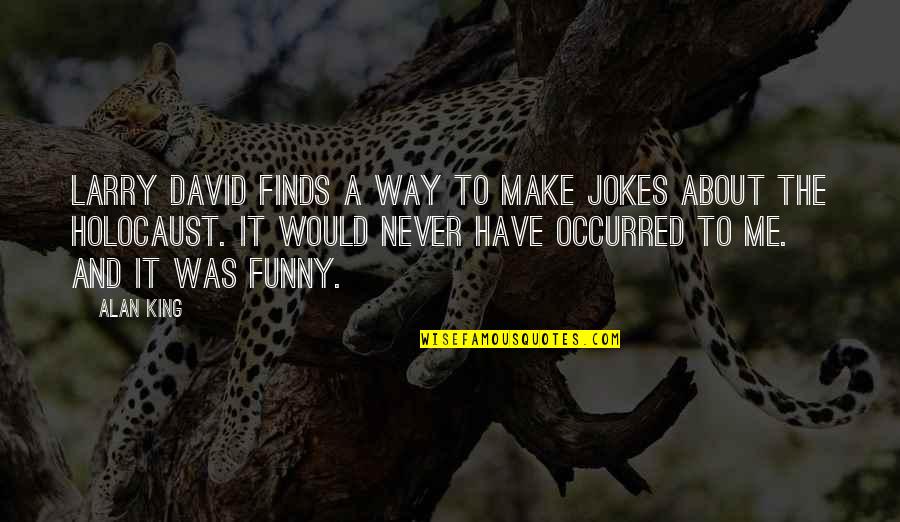 Larry David finds a way to make jokes about the Holocaust. It would never have occurred to me. And it was funny.
—
Alan King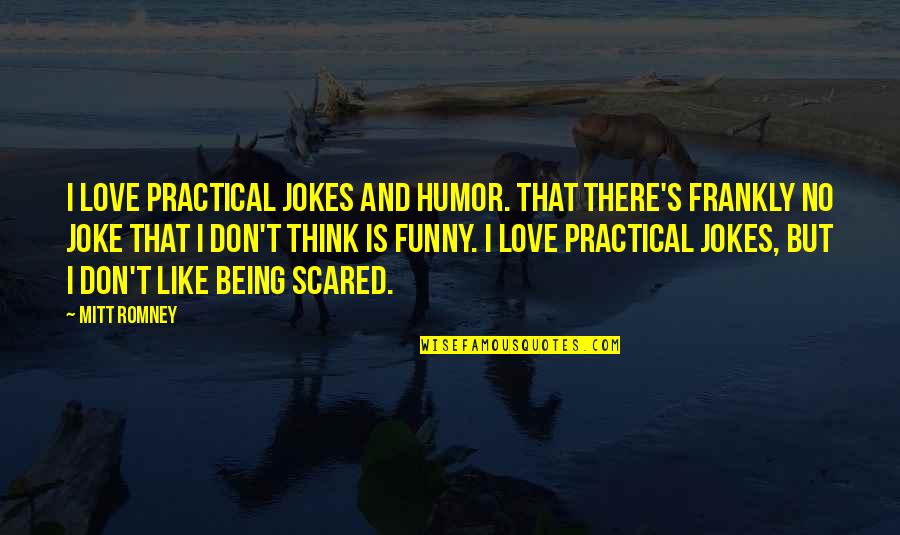 I love practical jokes and humor. That there's frankly no joke that I don't think is funny. I love practical jokes, but I don't like being scared. —
Mitt Romney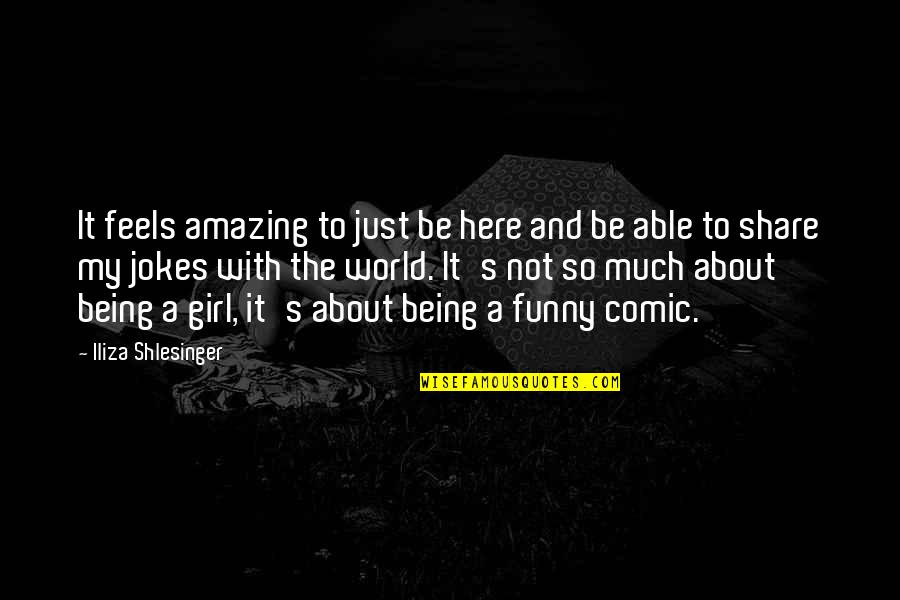 It feels amazing to just be here and be able to share my jokes with the world. It's not so much about being a girl, it's about being a funny comic. —
Iliza Shlesinger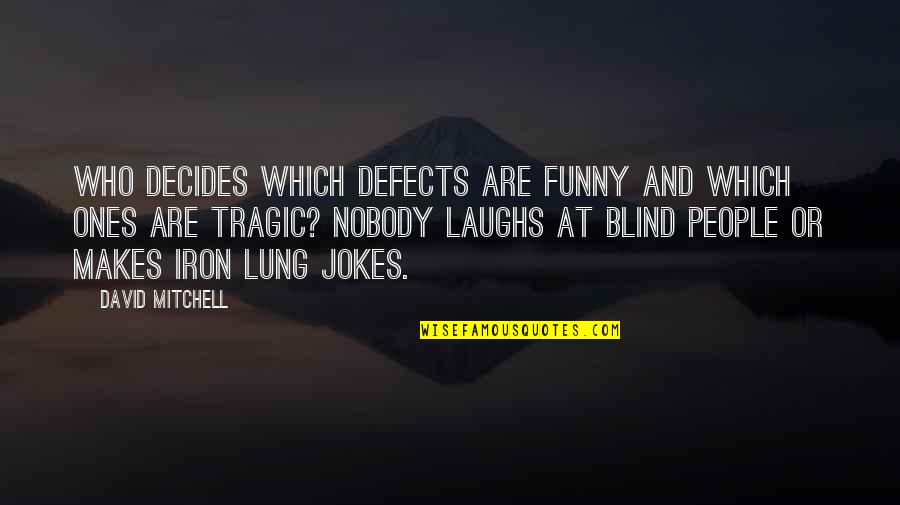 Who decides which defects are funny and which ones are tragic? Nobody laughs at blind people or makes iron lung jokes. —
David Mitchell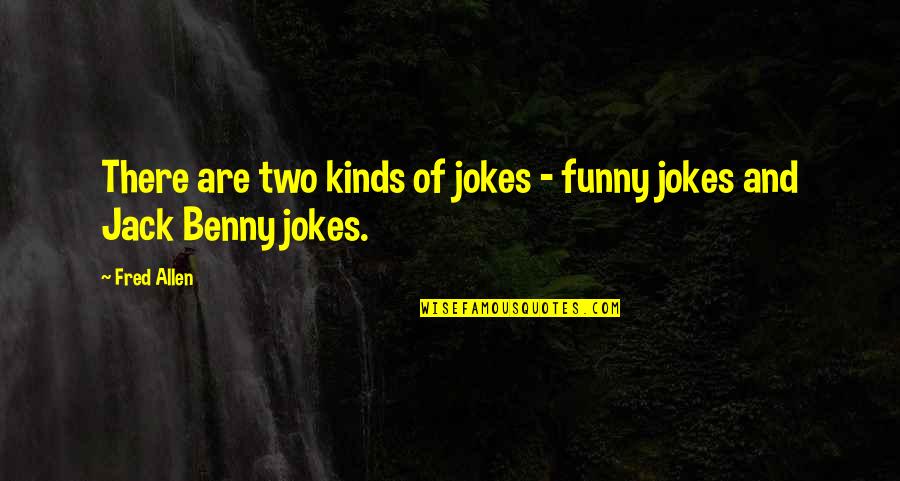 There are two kinds of jokes - funny jokes and Jack Benny jokes. —
Fred Allen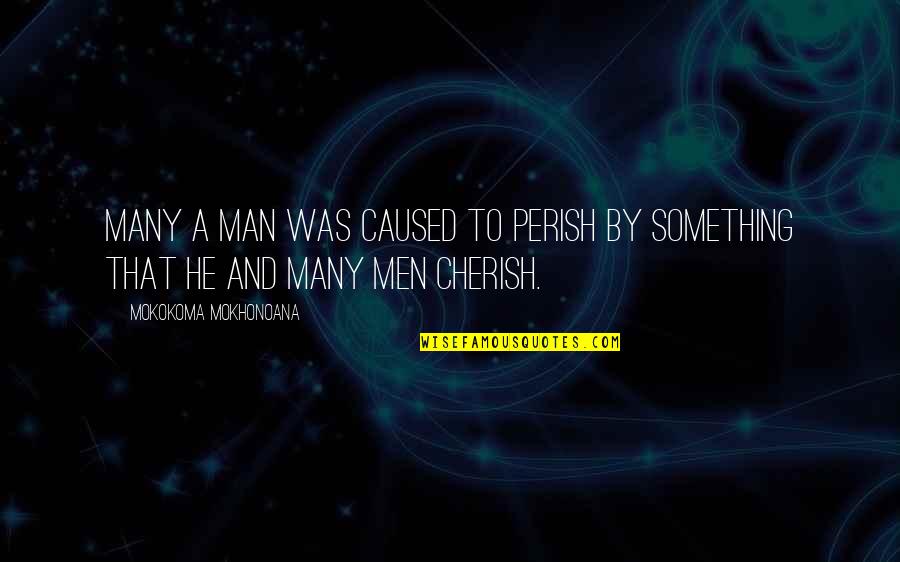 Many a man was caused to perish by something that he and many men cherish. —
Mokokoma Mokhonoana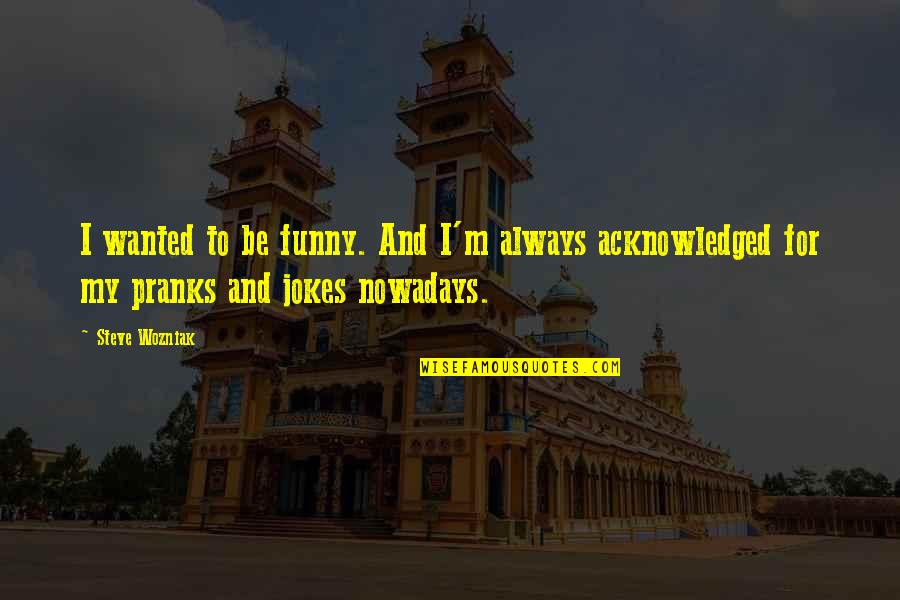 I wanted to be funny. And I'm always acknowledged for my pranks and jokes nowadays. —
Steve Wozniak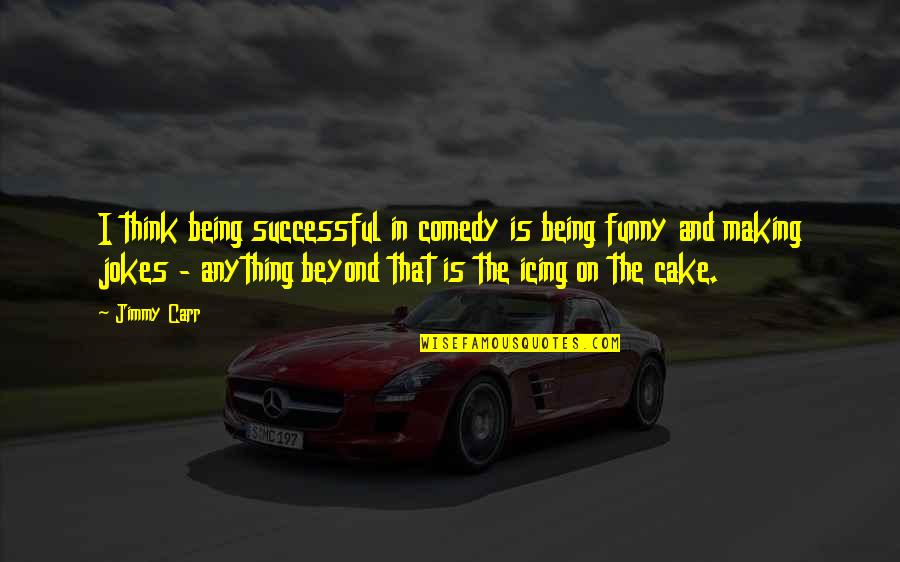 I think being successful in comedy is being funny and making jokes - anything beyond that is the icing on the cake. —
Jimmy Carr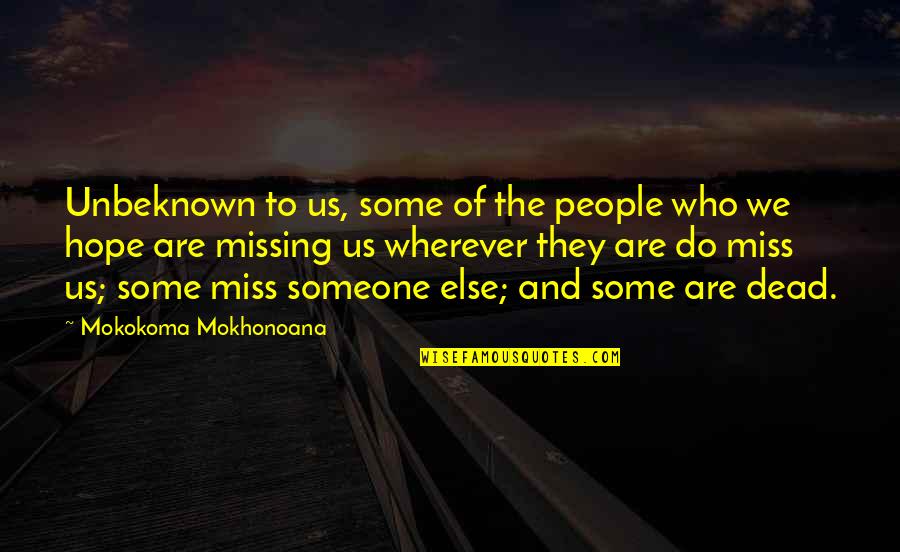 Unbeknown to us, some of the people who we hope are missing us wherever they are do miss us; some miss someone else; and some are dead. —
Mokokoma Mokhonoana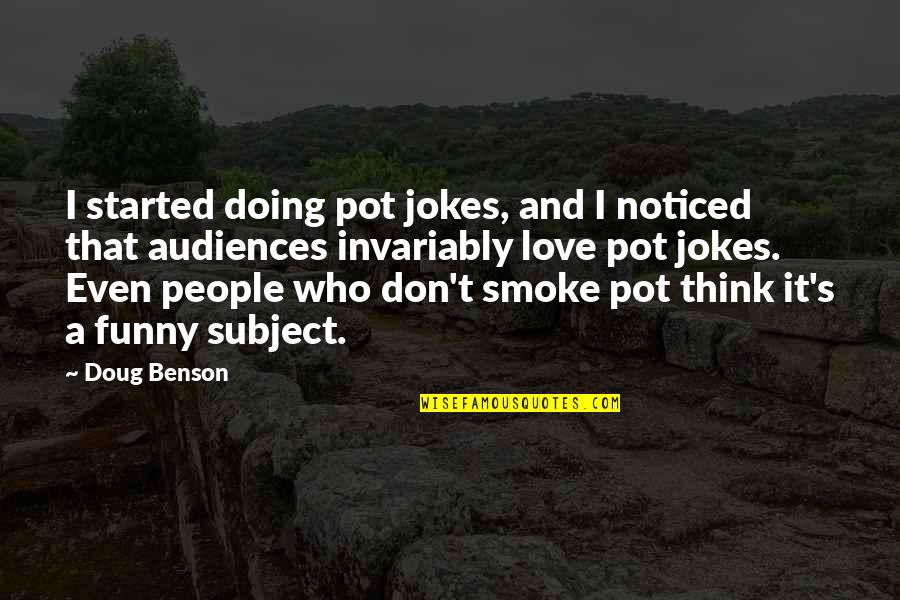 I started doing pot jokes, and I noticed that audiences invariably love pot jokes. Even people who don't smoke pot think it's a funny subject. —
Doug Benson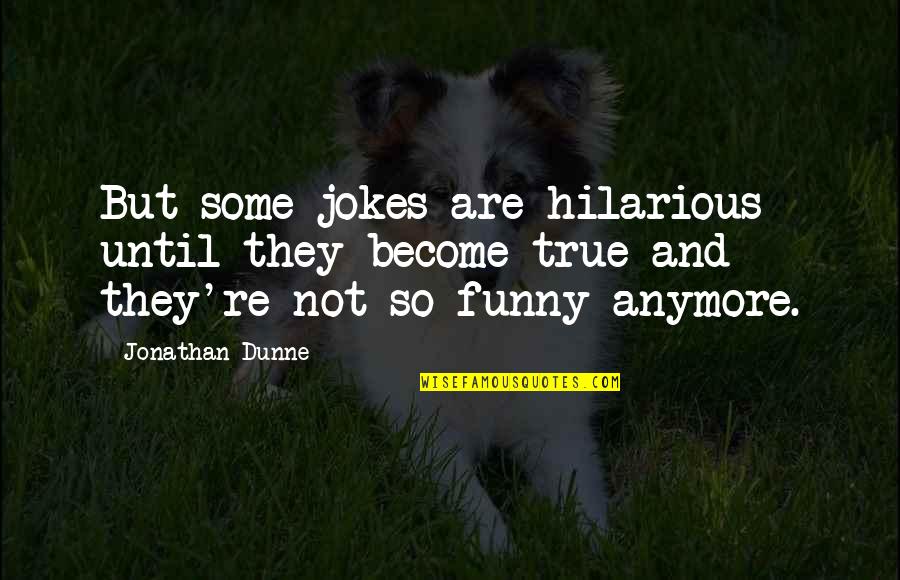 But some jokes are hilarious until they become true and they're not so funny anymore. —
Jonathan Dunne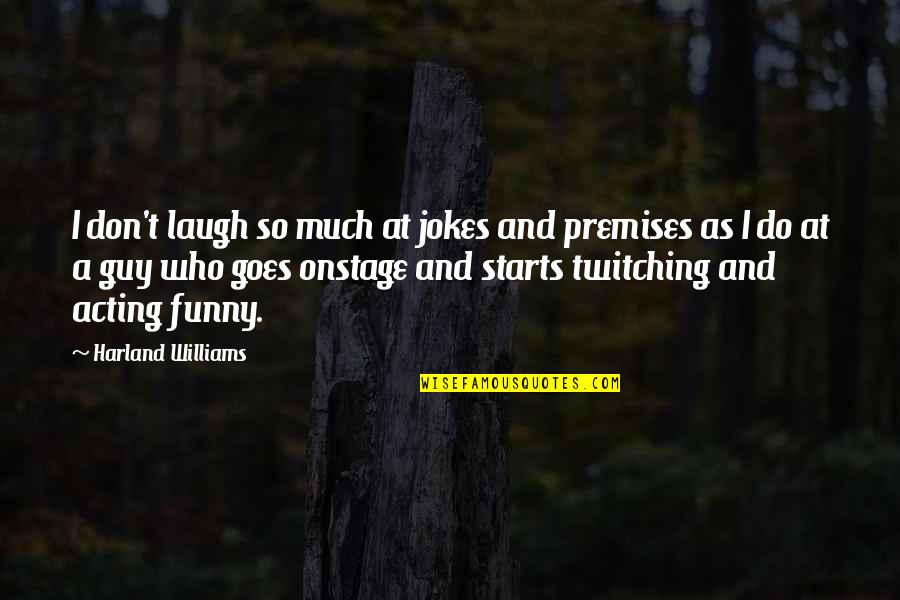 I don't laugh so much at jokes and premises as I do at a guy who goes onstage and starts twitching and acting funny. —
Harland Williams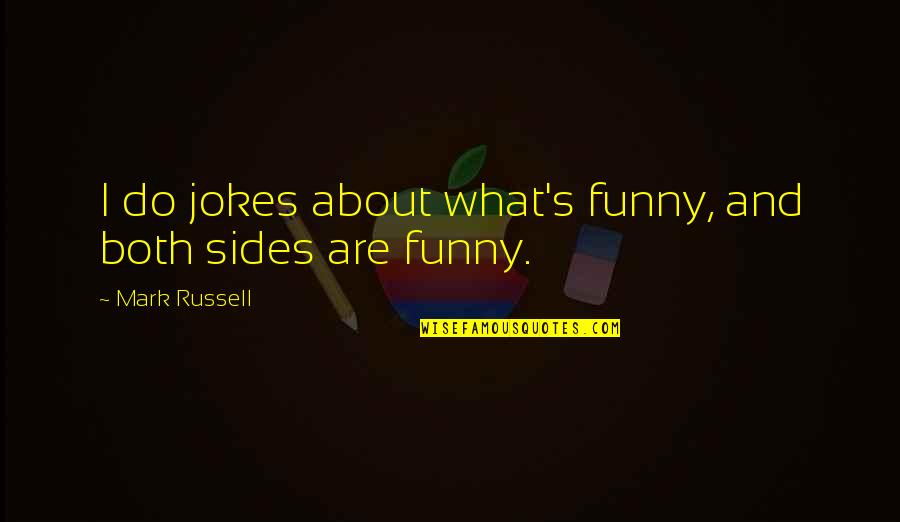 I do jokes about what's funny, and both sides are funny. —
Mark Russell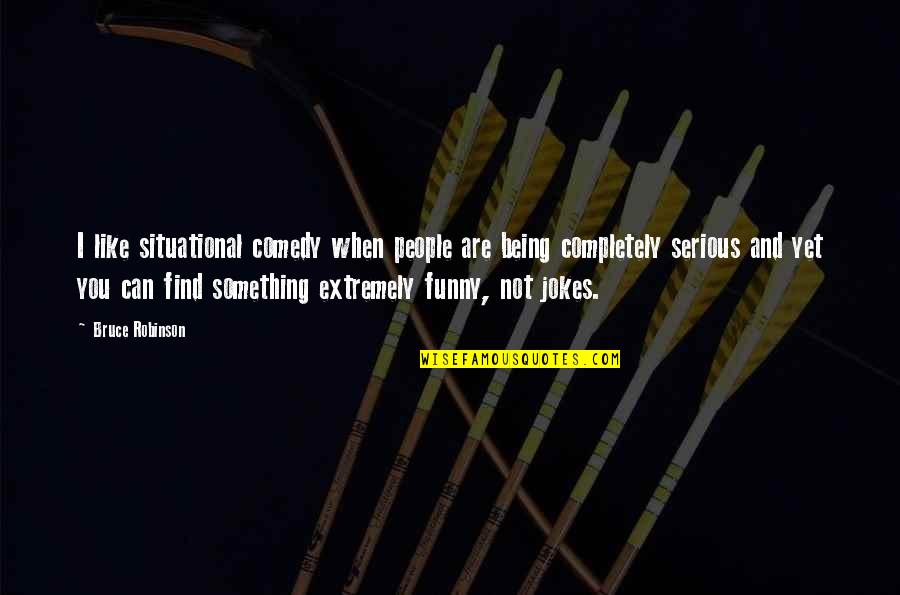 I like situational comedy when people are being completely serious and yet you can find something extremely funny, not jokes. —
Bruce Robinson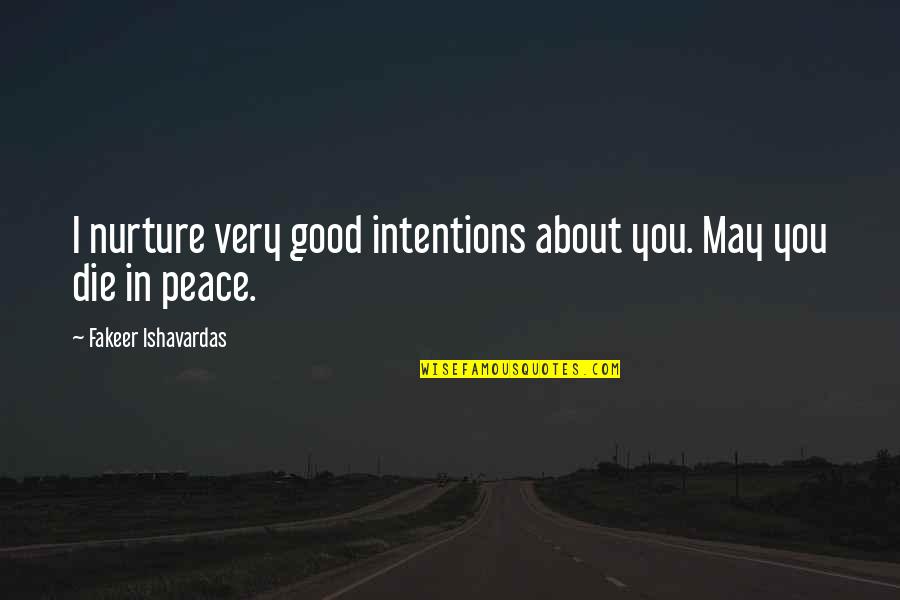 I nurture very good intentions about you. May you die in peace. —
Fakeer Ishavardas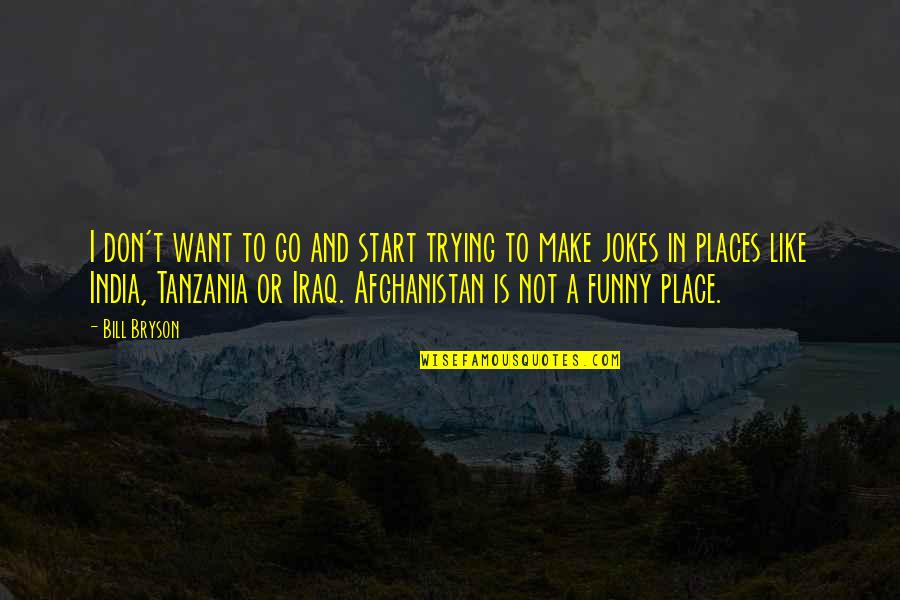 I don't want to go and start trying to make jokes in places like India, Tanzania or Iraq. Afghanistan is not a funny place. —
Bill Bryson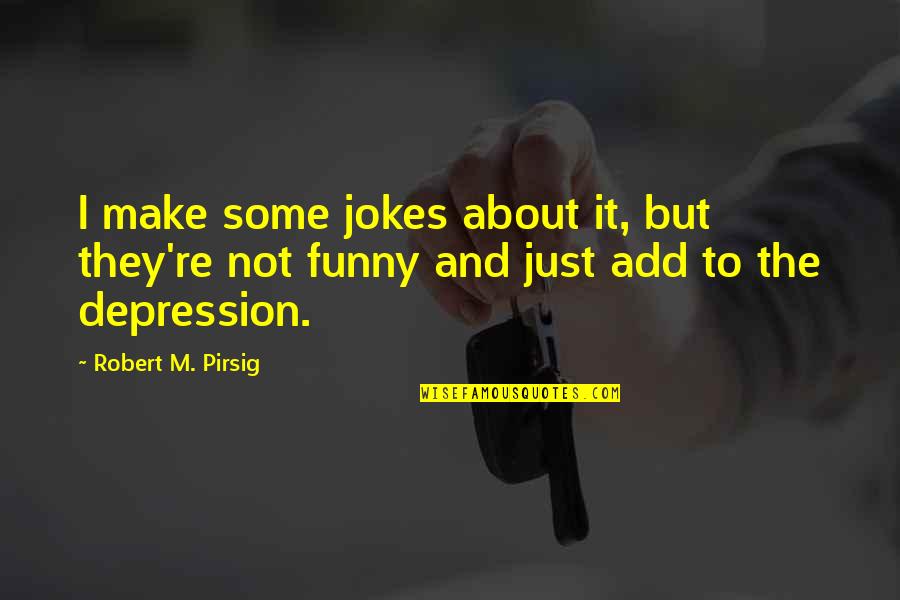 I make some jokes about it, but they're not funny and just add to the depression. —
Robert M. Pirsig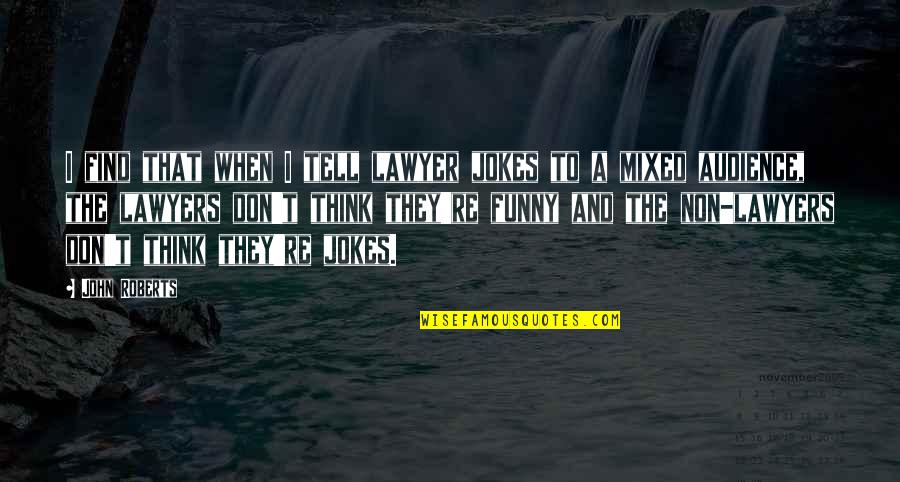 I find that when I tell lawyer jokes to a mixed audience, the lawyers don't think they're funny and the non-lawyers don't think they're jokes. —
John Roberts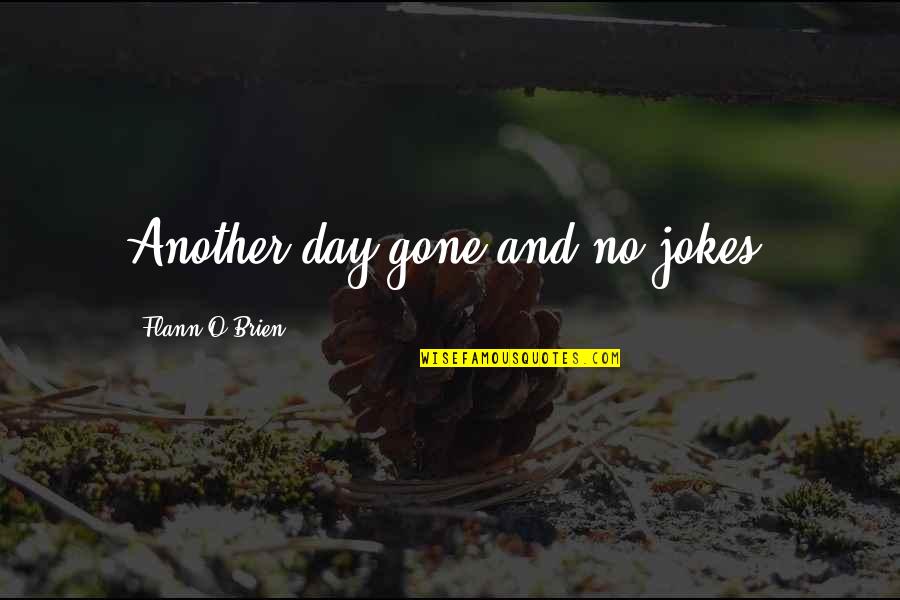 Another day gone and no jokes. —
Flann O'Brien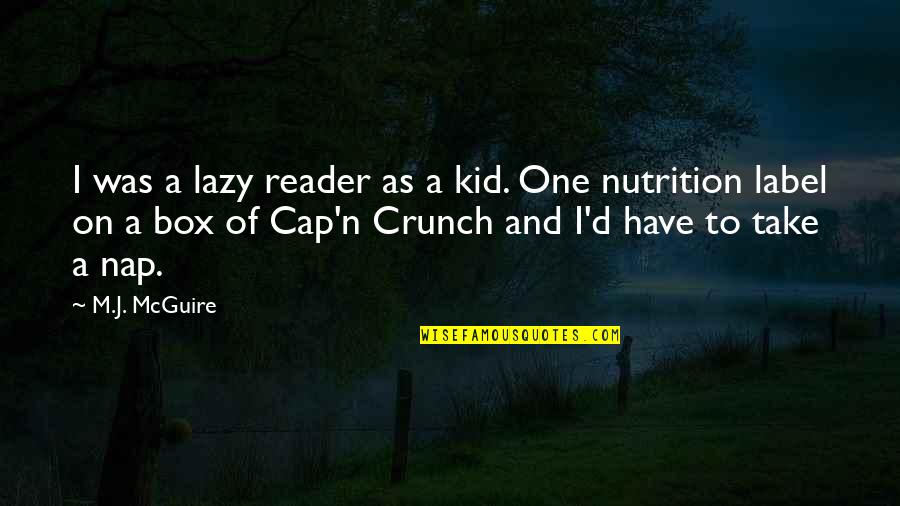 I was a lazy reader as a kid. One nutrition label on a box of Cap'n Crunch and I'd have to take a nap. —
M.J. McGuire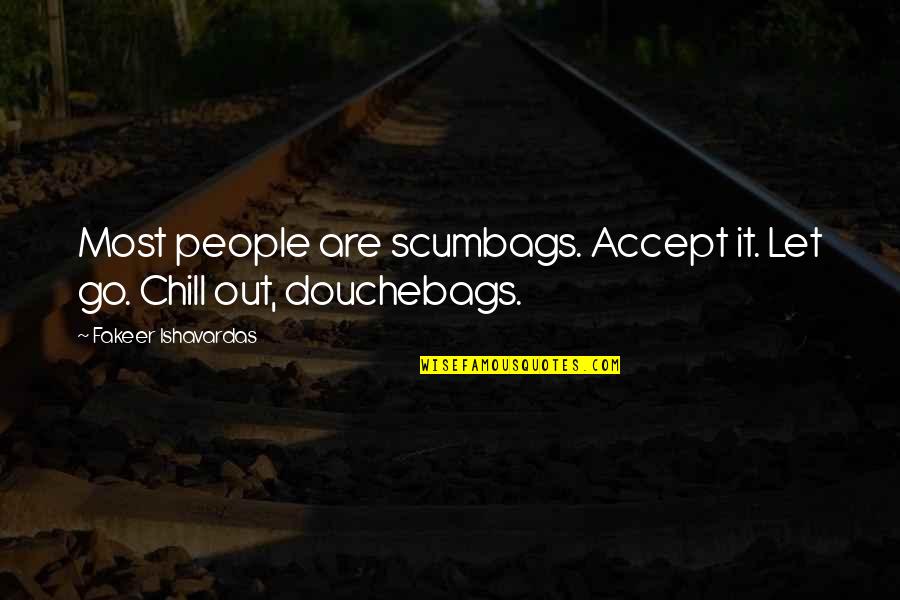 Most people are scumbags. Accept it. Let go. Chill out, douchebags. —
Fakeer Ishavardas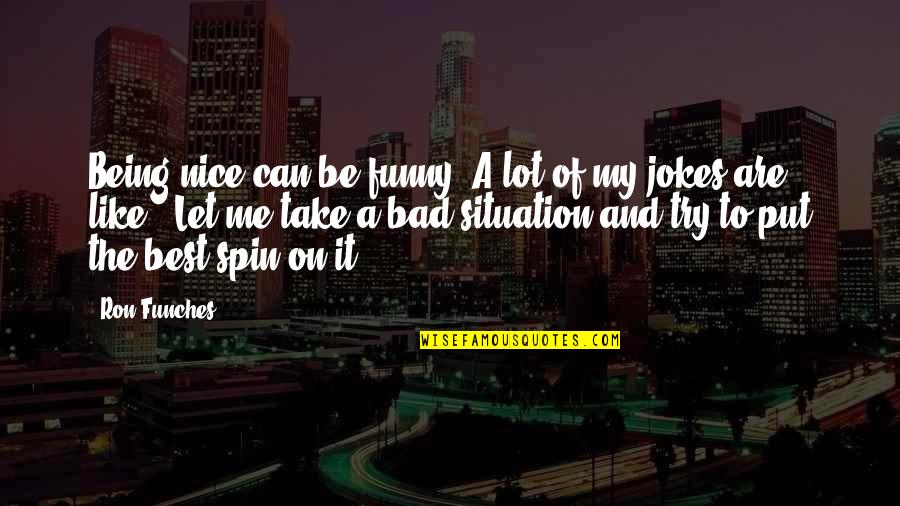 Being nice can be funny. A lot of my jokes are like, 'Let me take a bad situation and try to put the best spin on it.' —
Ron Funches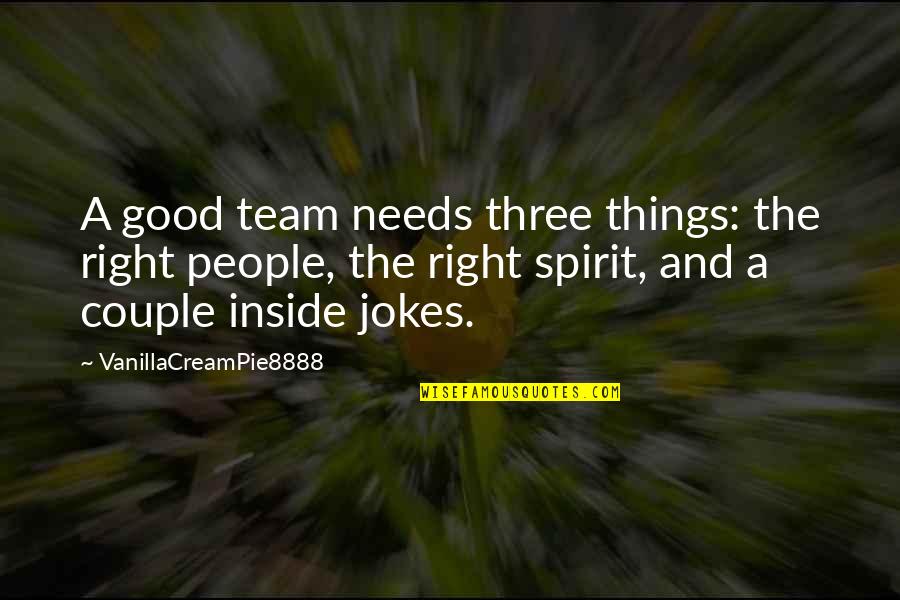 A good team needs three things: the right people, the right spirit, and a couple inside jokes. —
VanillaCreamPie8888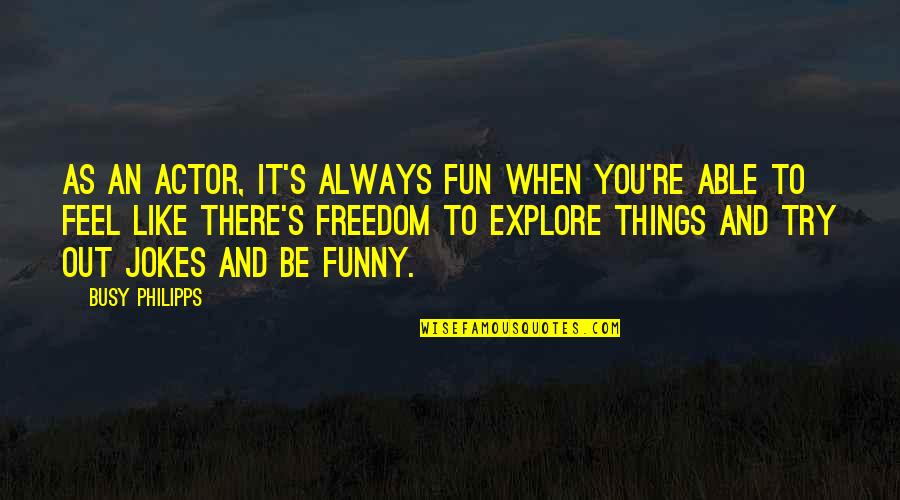 As an actor, it's always fun when you're able to feel like there's freedom to explore things and try out jokes and be funny. —
Busy Philipps