Jenny Eclair Quotes
Collection of top 37 famous quotes about Jenny Eclair
Jenny Eclair Quotes & Sayings
Happy to read and share the best inspirational Jenny Eclair quotes, sayings and quotations on Wise Famous Quotes.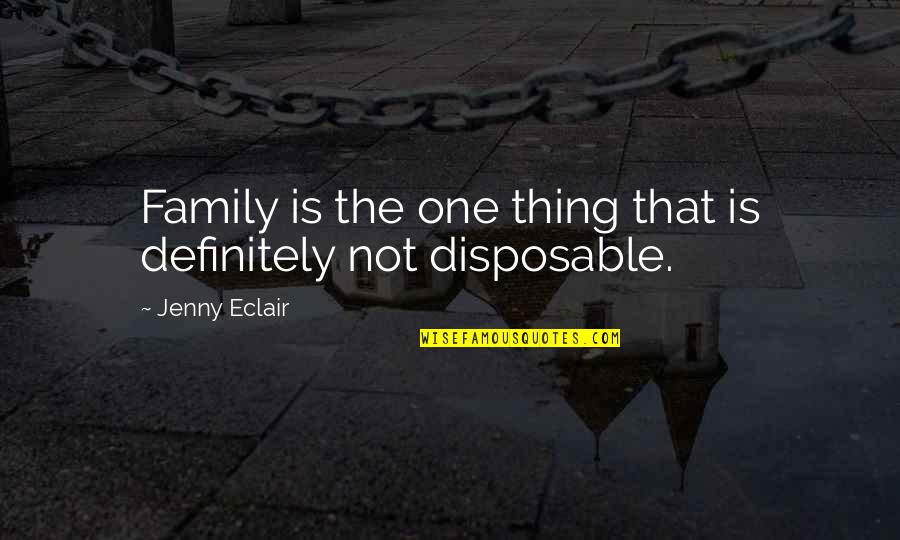 Family is the one thing that is definitely not disposable.
—
Jenny Eclair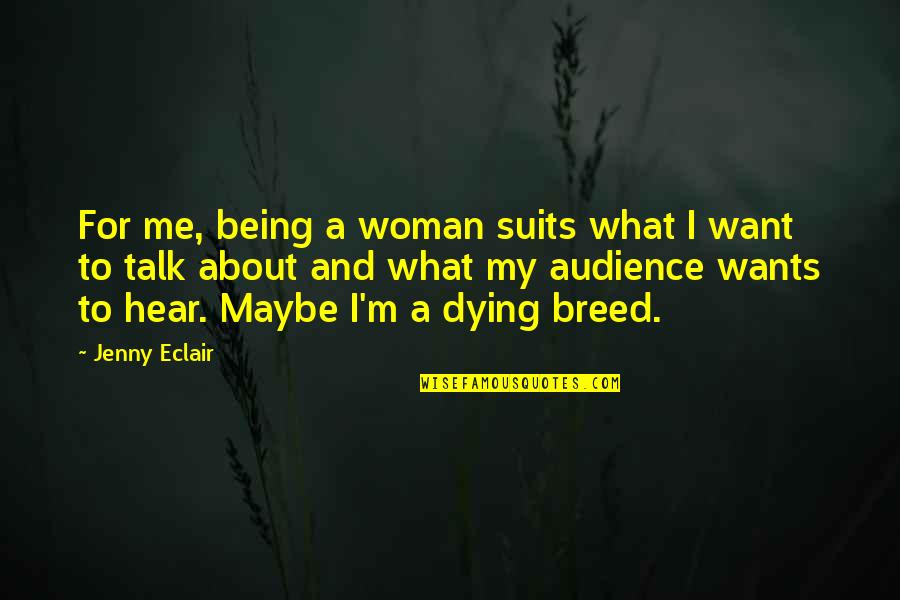 For me, being a woman suits what I want to talk about and what my audience wants to hear. Maybe I'm a dying breed.
—
Jenny Eclair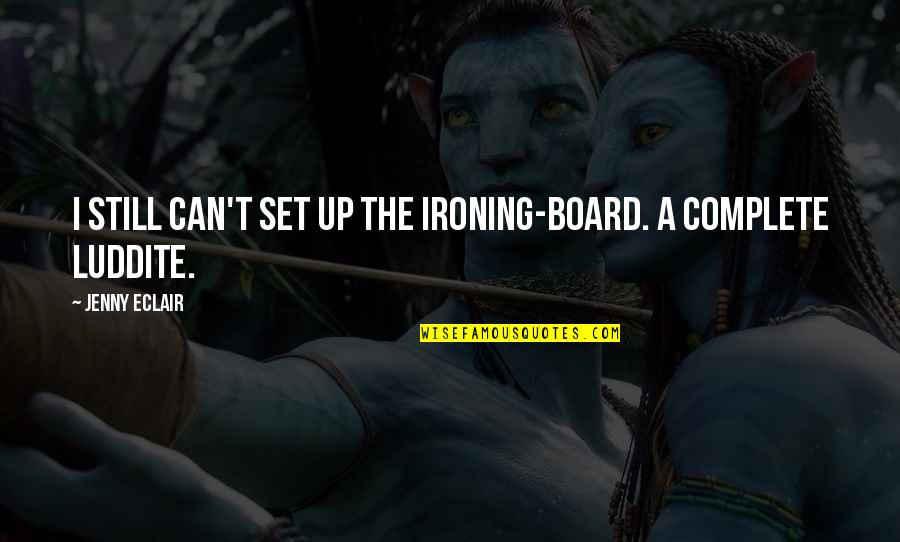 I still can't set up the ironing-board. A complete Luddite.
—
Jenny Eclair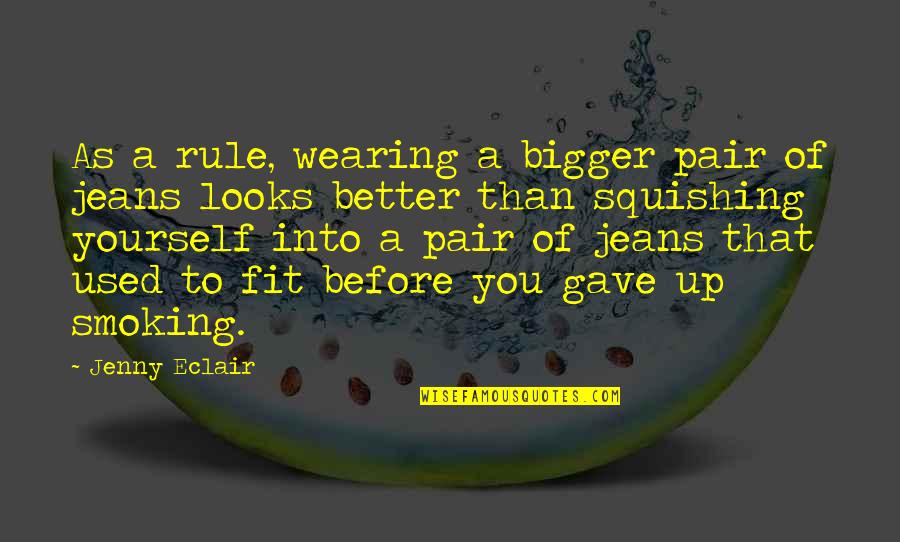 As a rule, wearing a bigger pair of jeans looks better than squishing yourself into a pair of jeans that used to fit before you gave up smoking.
—
Jenny Eclair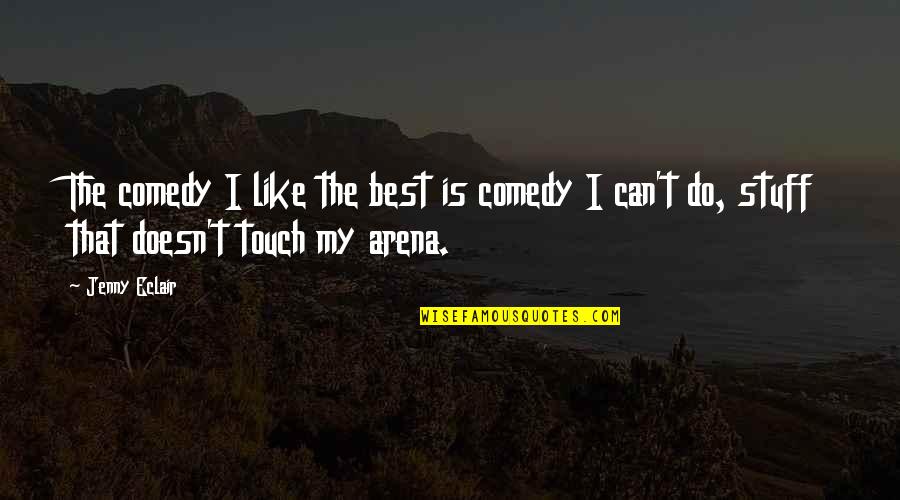 The comedy I like the best is comedy I can't do, stuff that doesn't touch my arena.
—
Jenny Eclair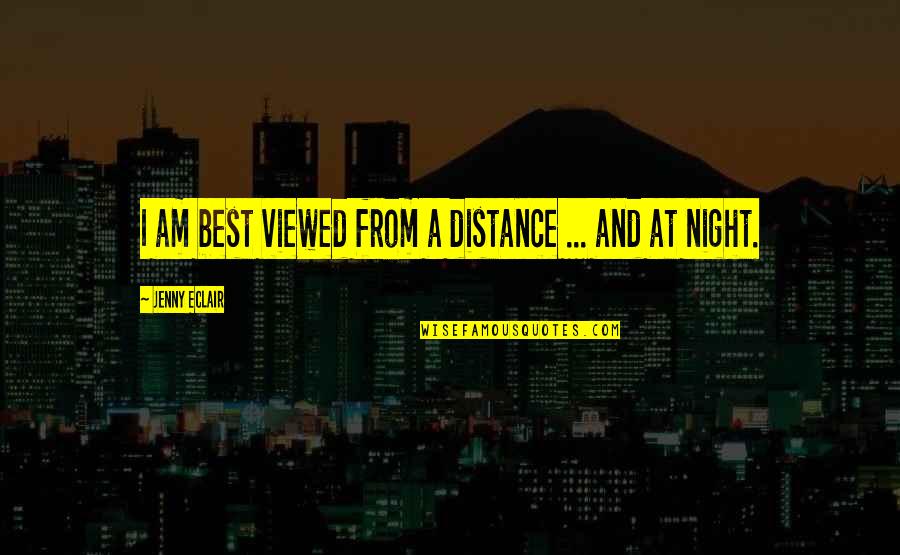 I am best viewed from a distance ... and at night. —
Jenny Eclair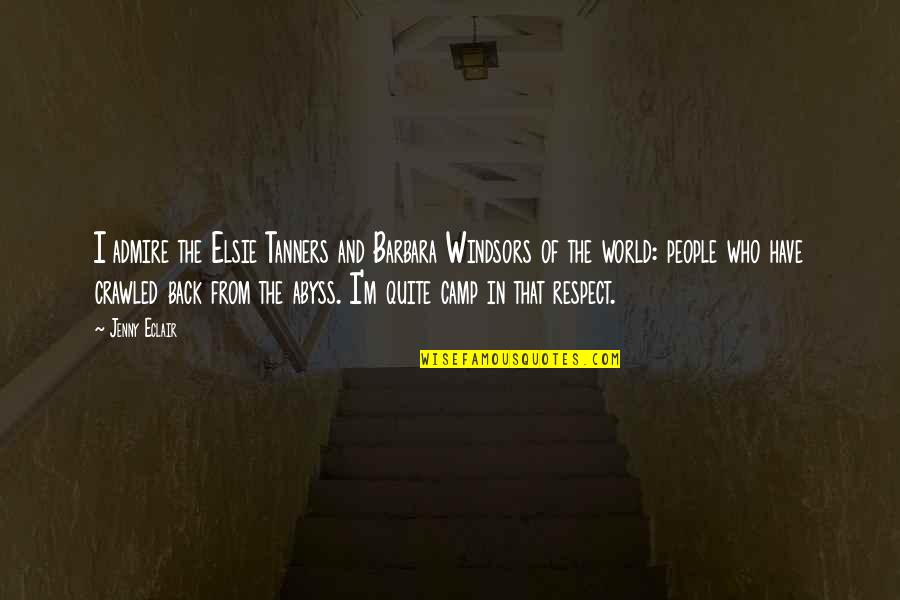 I admire the Elsie Tanners and Barbara Windsors of the world: people who have crawled back from the abyss. I'm quite camp in that respect. —
Jenny Eclair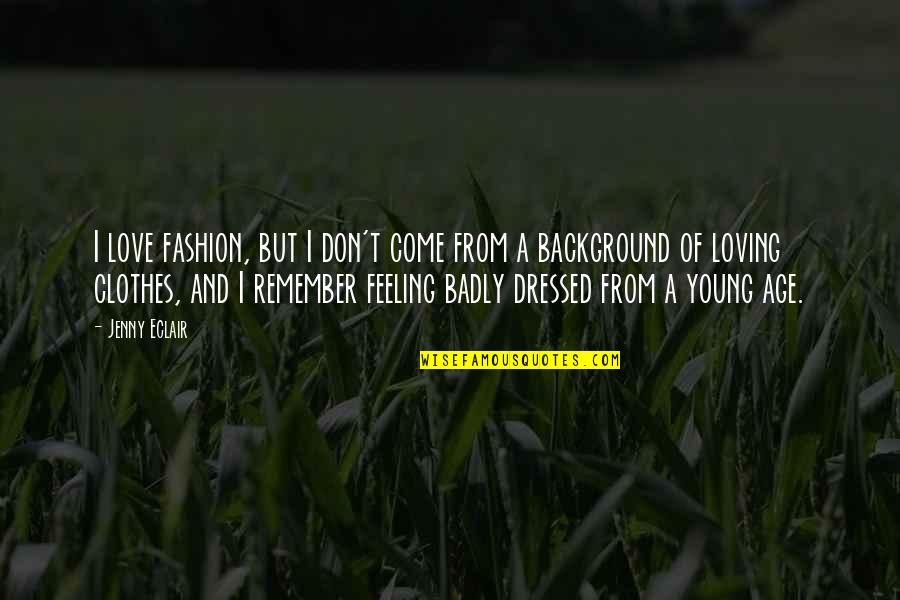 I love fashion, but I don't come from a background of loving clothes, and I remember feeling badly dressed from a young age. —
Jenny Eclair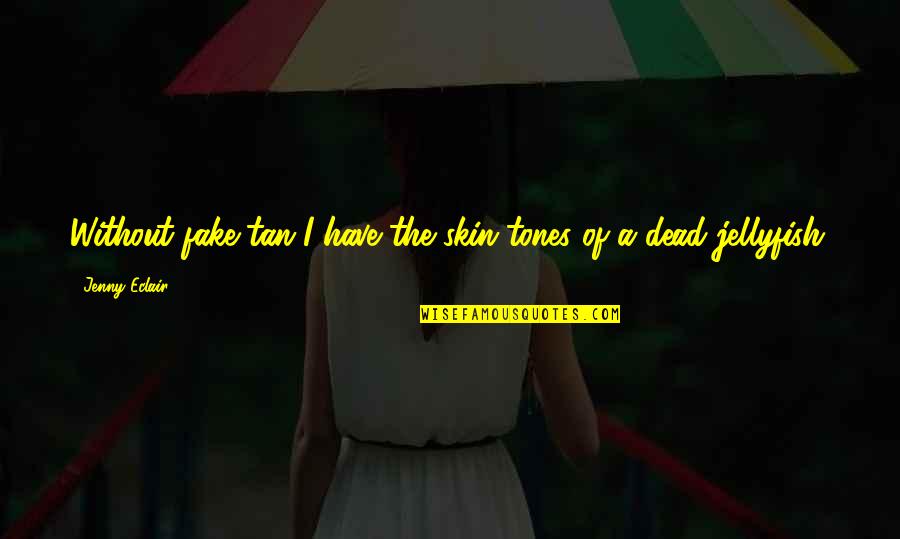 Without fake tan I have the skin tones of a dead jellyfish. —
Jenny Eclair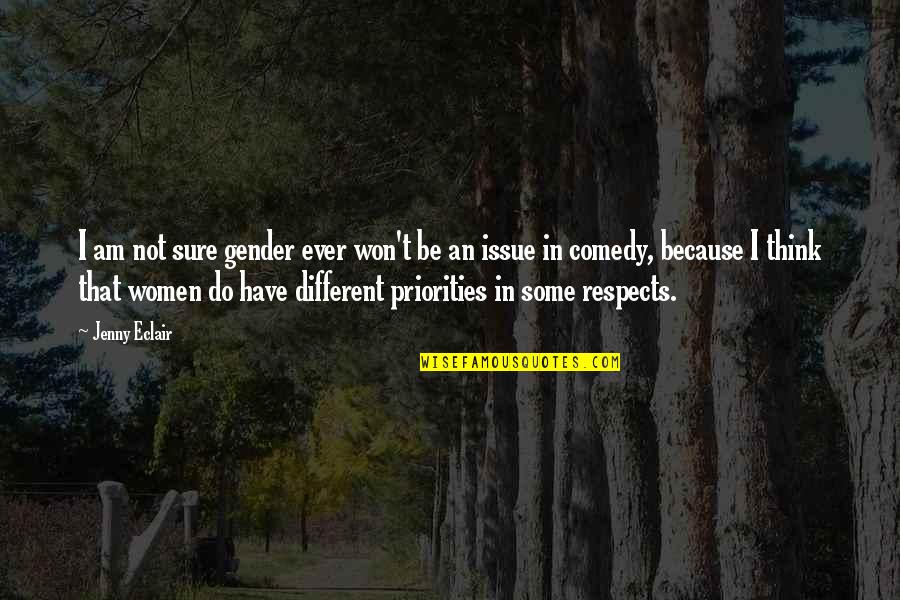 I am not sure gender ever won't be an issue in comedy, because I think that women do have different priorities in some respects. —
Jenny Eclair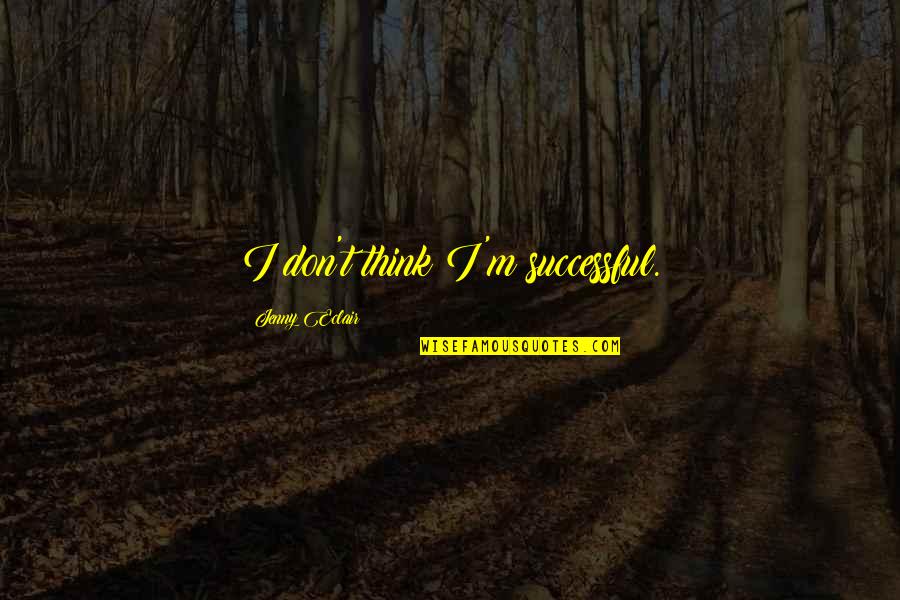 I don't think I'm successful. —
Jenny Eclair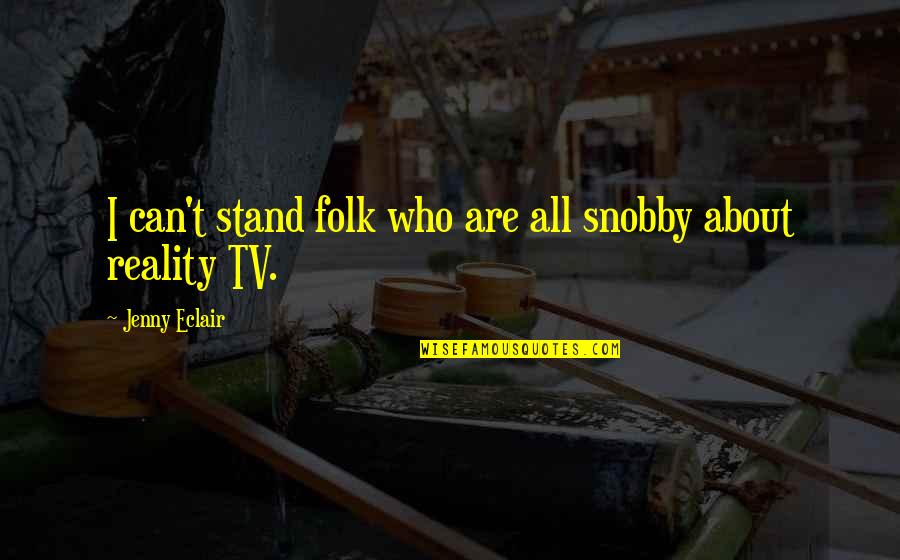 I can't stand folk who are all snobby about reality TV. —
Jenny Eclair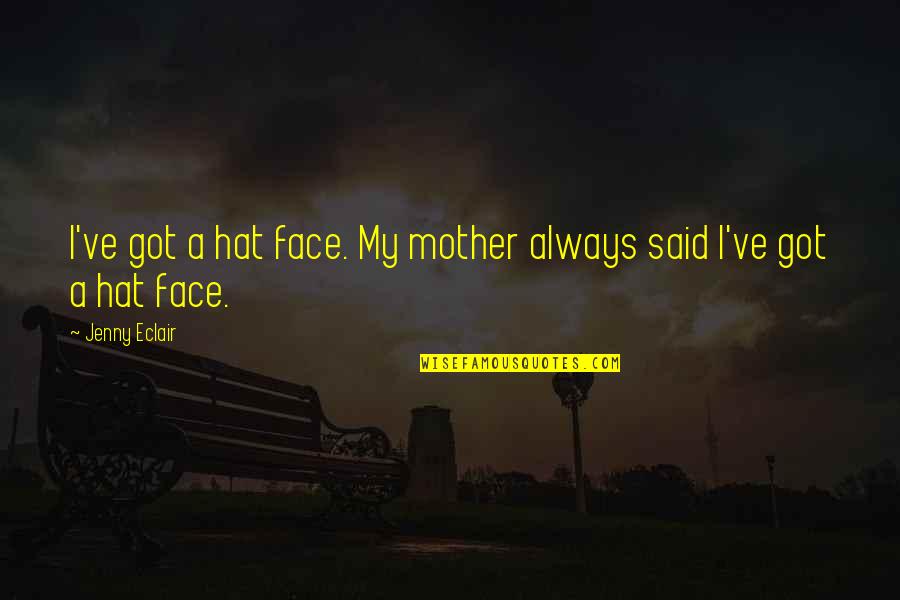 I've got a hat face. My mother always said I've got a hat face. —
Jenny Eclair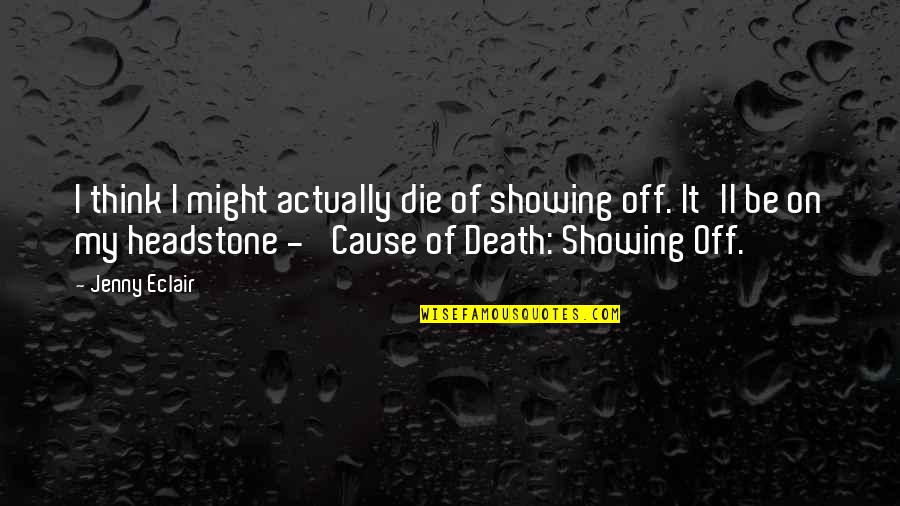 I think I might actually die of showing off. It'll be on my headstone - 'Cause of Death: Showing Off.' —
Jenny Eclair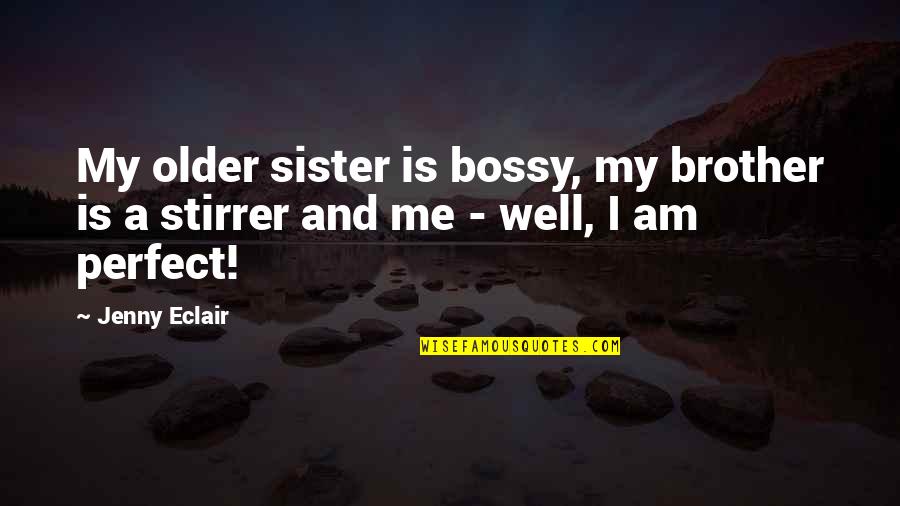 My older sister is bossy, my brother is a stirrer and me - well, I am perfect! —
Jenny Eclair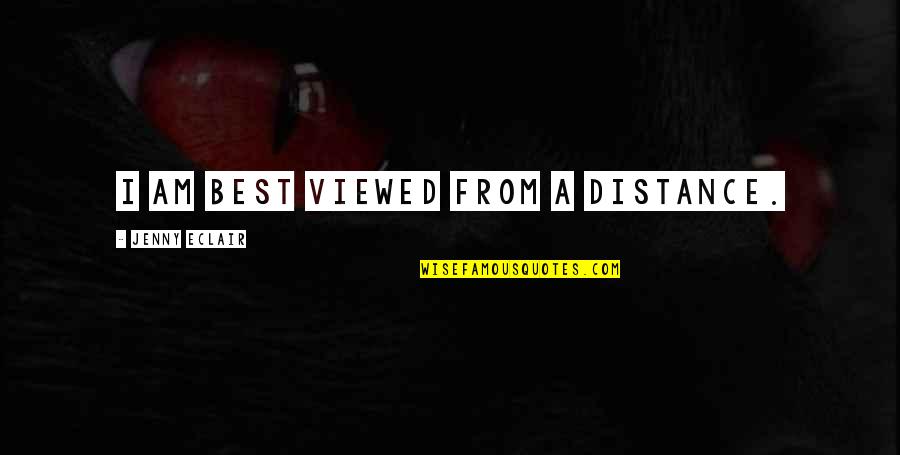 I am best viewed from a distance. —
Jenny Eclair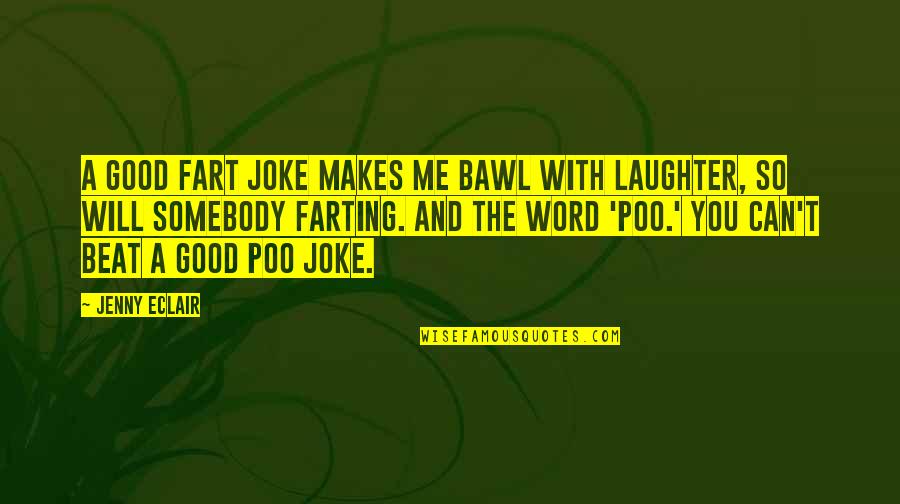 A good fart joke makes me bawl with laughter, so will somebody farting. And the word 'poo.' You can't beat a good poo joke. —
Jenny Eclair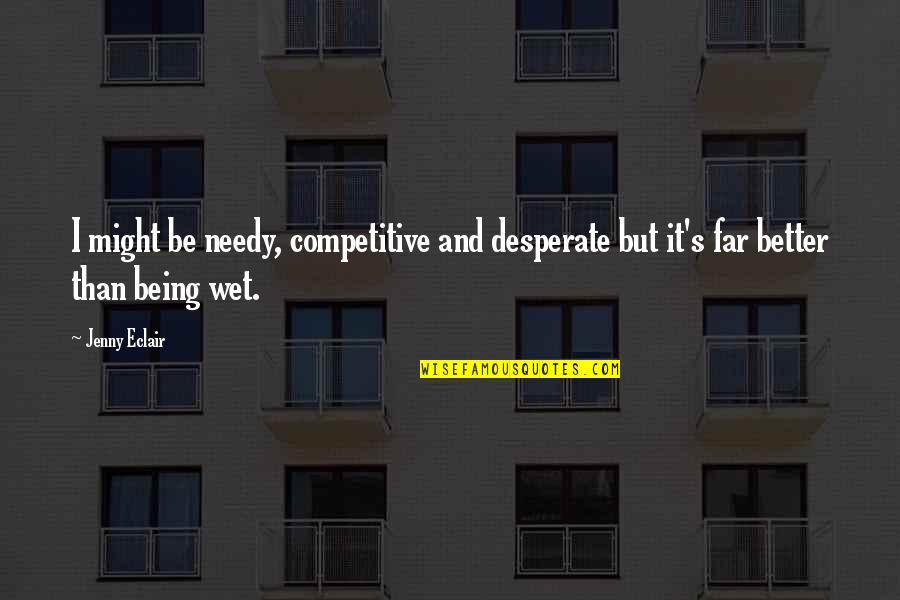 I might be needy, competitive and desperate but it's far better than being wet. —
Jenny Eclair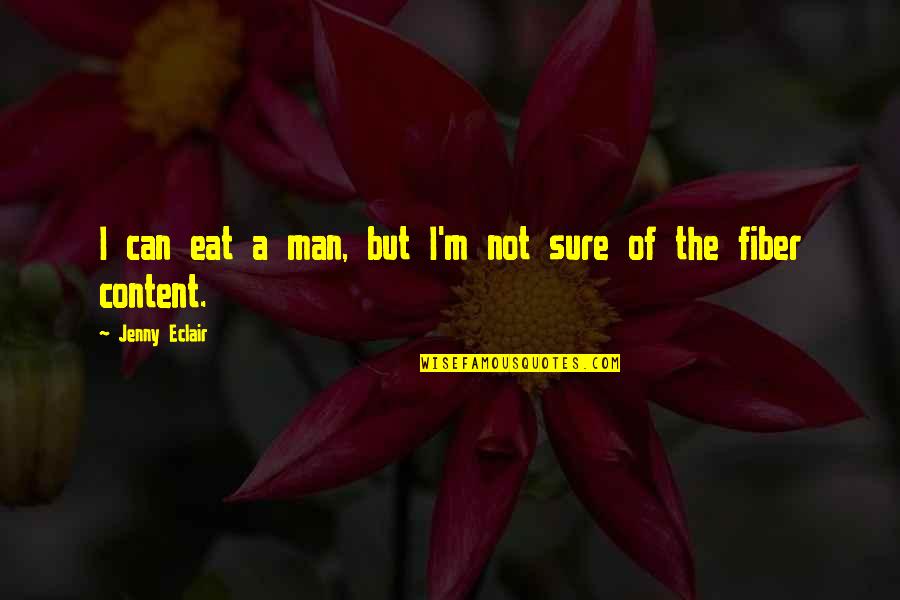 I can eat a man, but I'm not sure of the fiber content. —
Jenny Eclair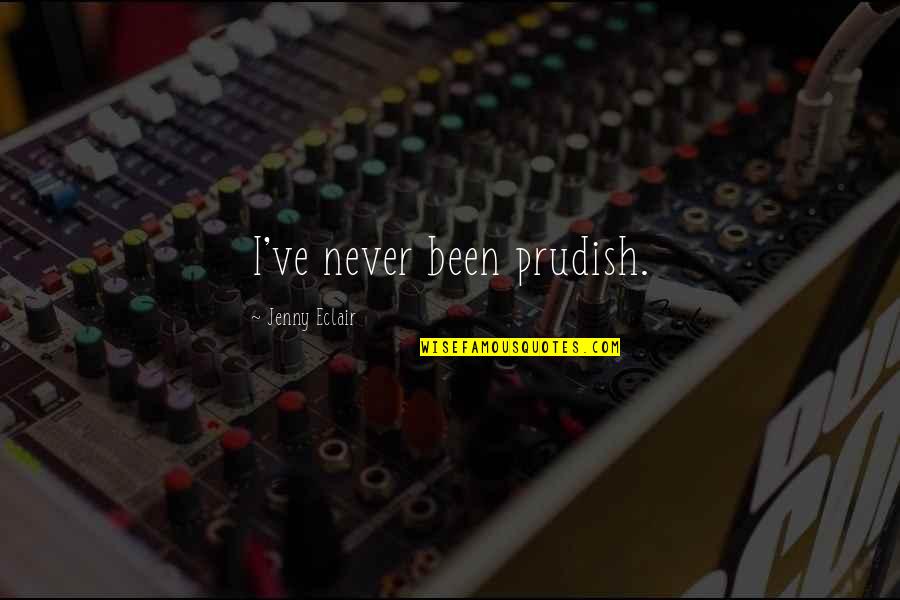 I've never been prudish. —
Jenny Eclair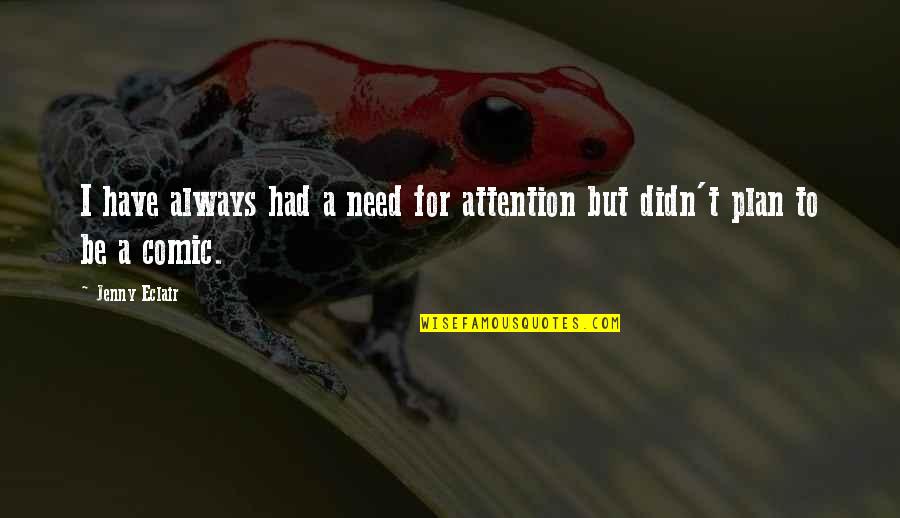 I have always had a need for attention but didn't plan to be a comic. —
Jenny Eclair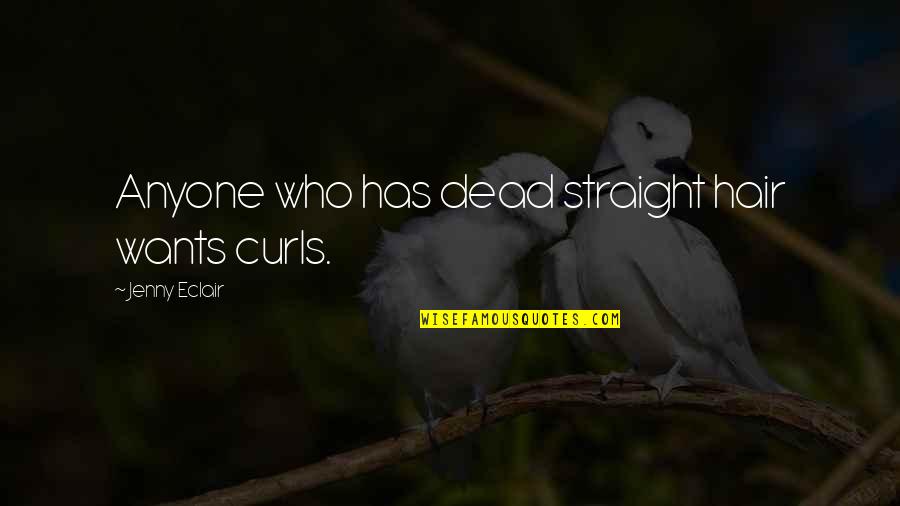 Anyone who has dead straight hair wants curls. —
Jenny Eclair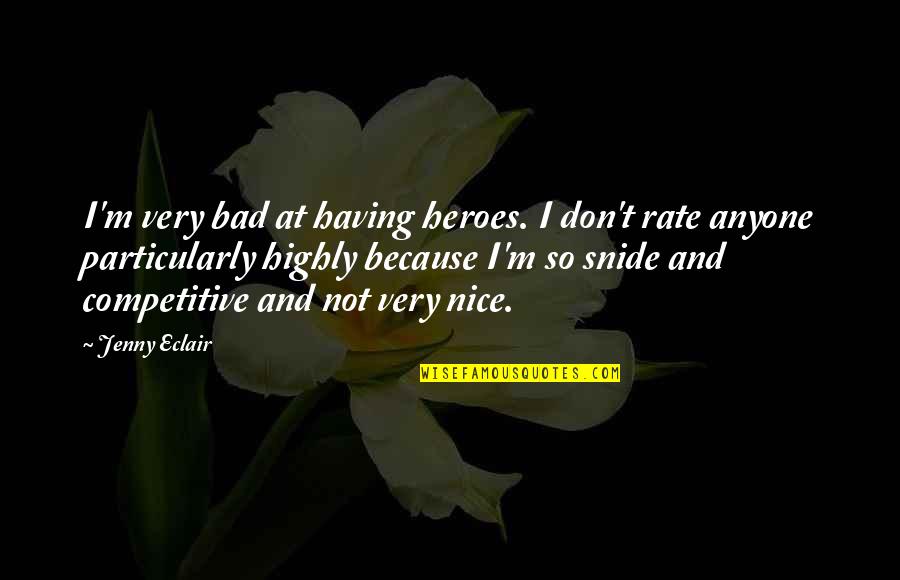 I'm very bad at having heroes. I don't rate anyone particularly highly because I'm so snide and competitive and not very nice. —
Jenny Eclair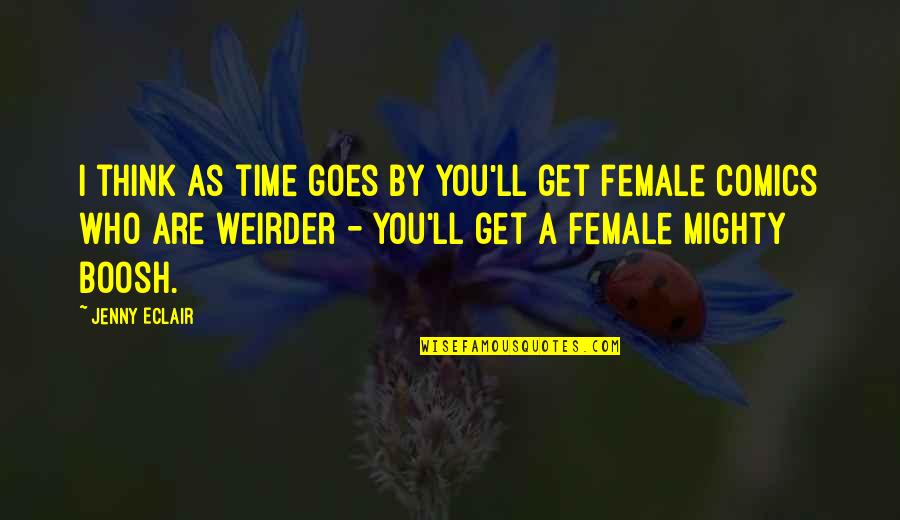 I think as time goes by you'll get female comics who are weirder - you'll get a female Mighty Boosh. —
Jenny Eclair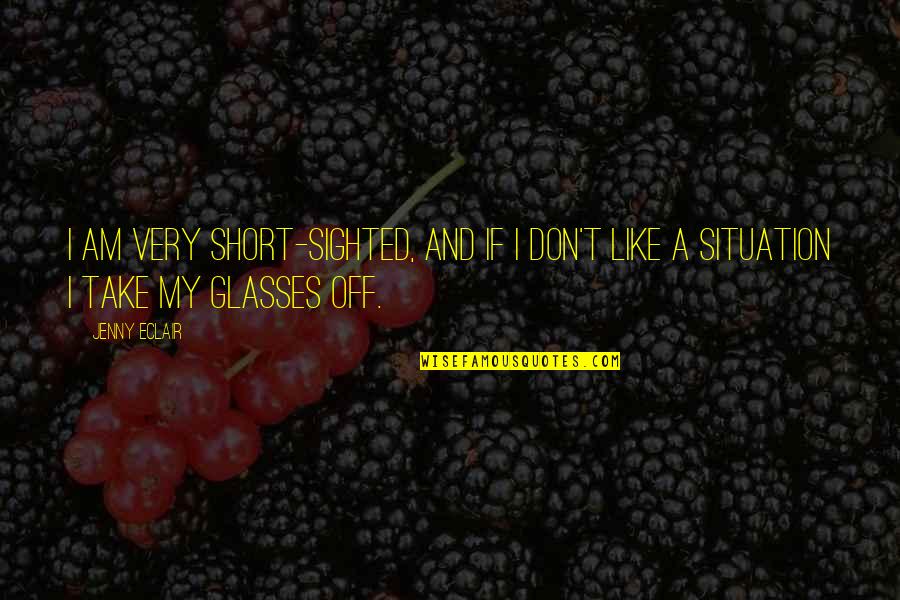 I am very short-sighted, and if I don't like a situation I take my glasses off. —
Jenny Eclair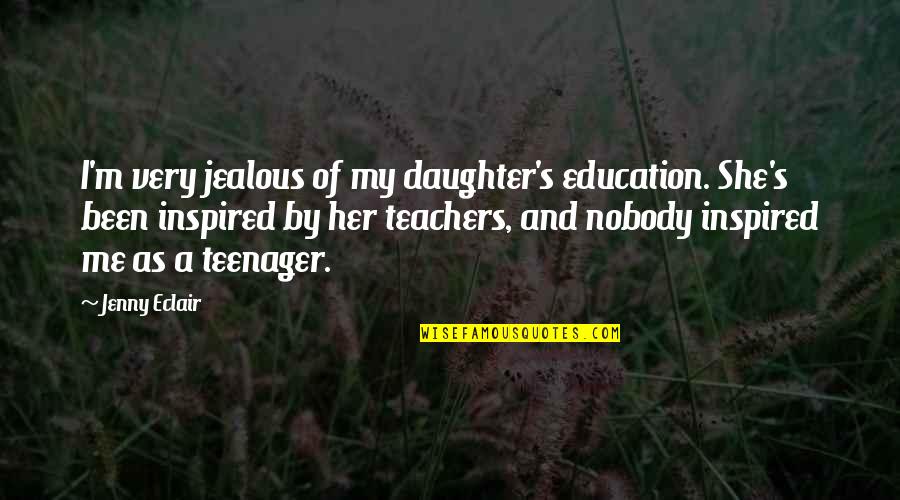 I'm very jealous of my daughter's education. She's been inspired by her teachers, and nobody inspired me as a teenager. —
Jenny Eclair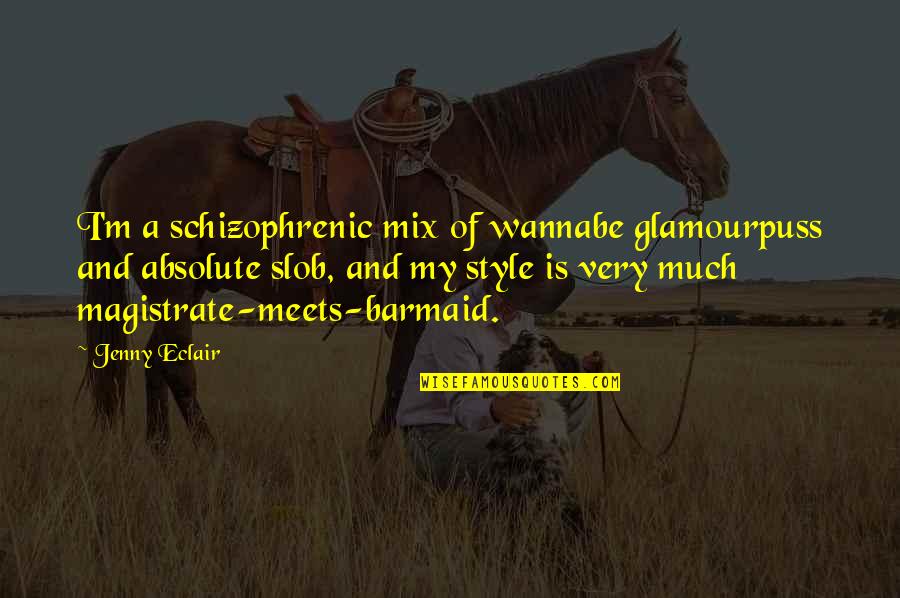 I'm a schizophrenic mix of wannabe glamourpuss and absolute slob, and my style is very much magistrate-meets-barmaid. —
Jenny Eclair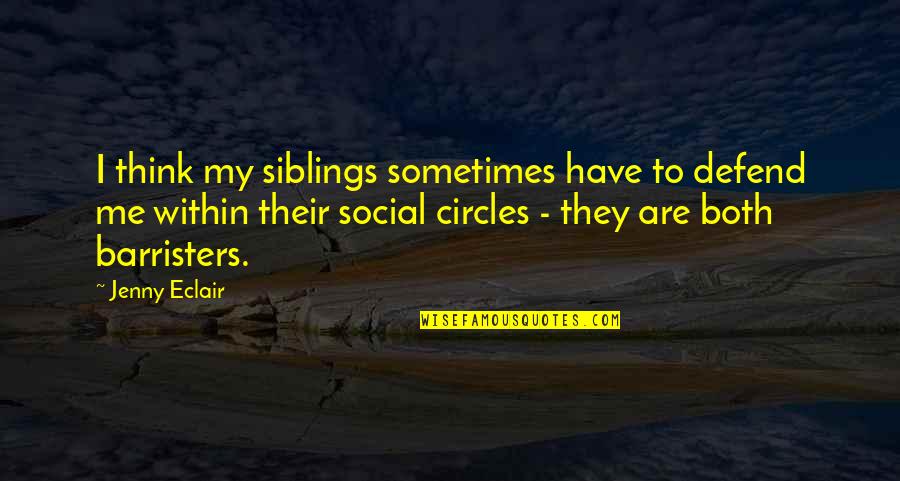 I think my siblings sometimes have to defend me within their social circles - they are both barristers. —
Jenny Eclair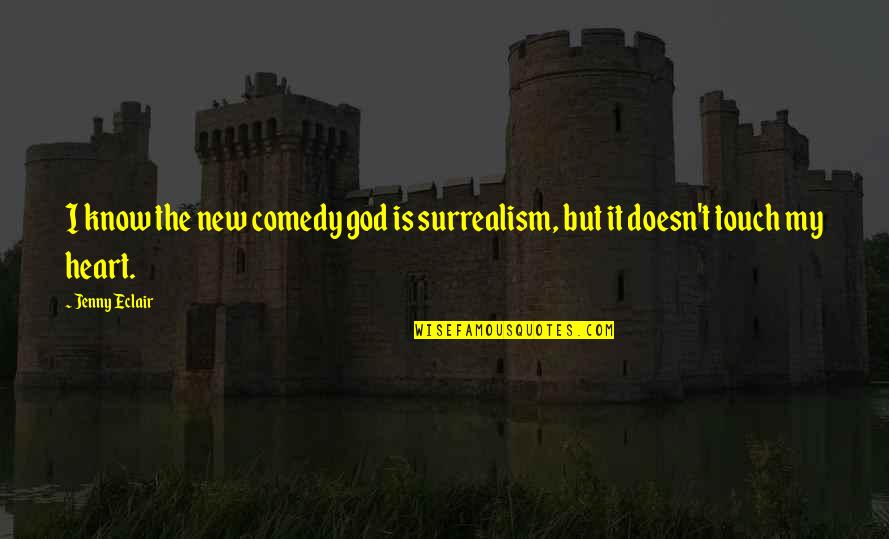 I know the new comedy god is surrealism, but it doesn't touch my heart. —
Jenny Eclair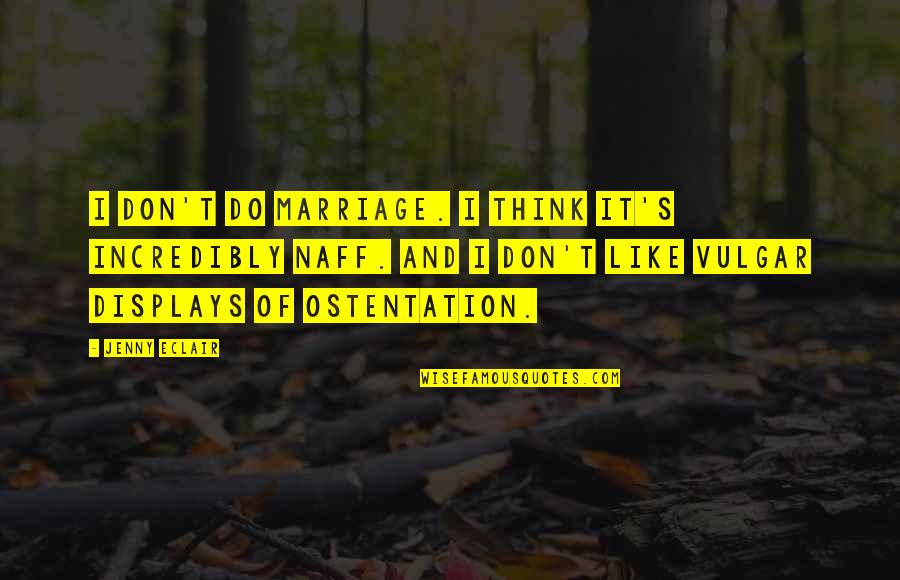 I don't do marriage. I think it's incredibly naff. And I don't like vulgar displays of ostentation. —
Jenny Eclair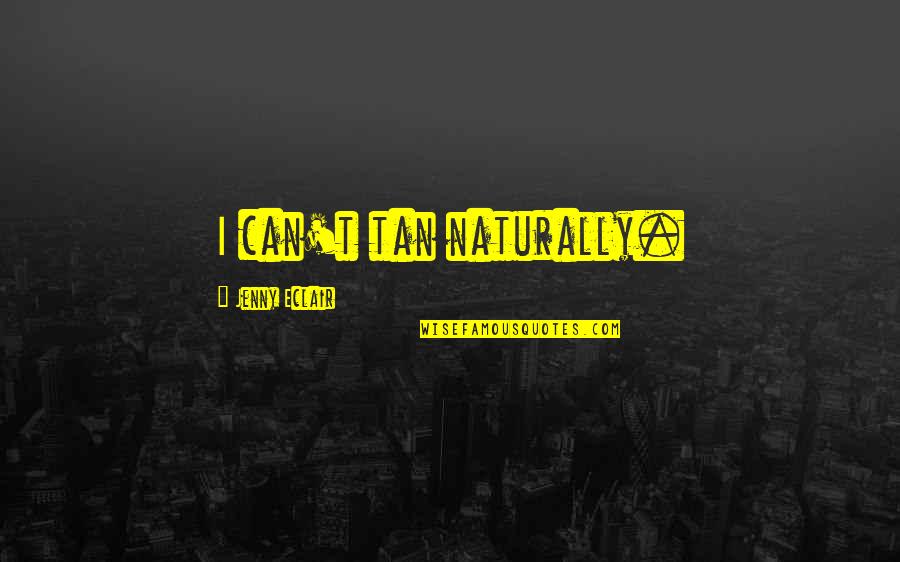 I can't tan naturally. —
Jenny Eclair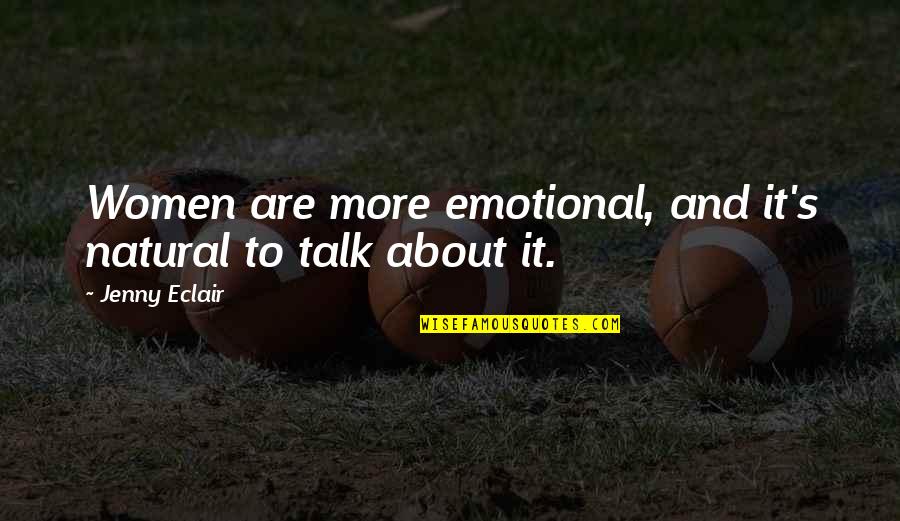 Women are more emotional, and it's natural to talk about it. —
Jenny Eclair