Apryl Baker Quotes
Top 11 wise famous quotes and sayings by Apryl Baker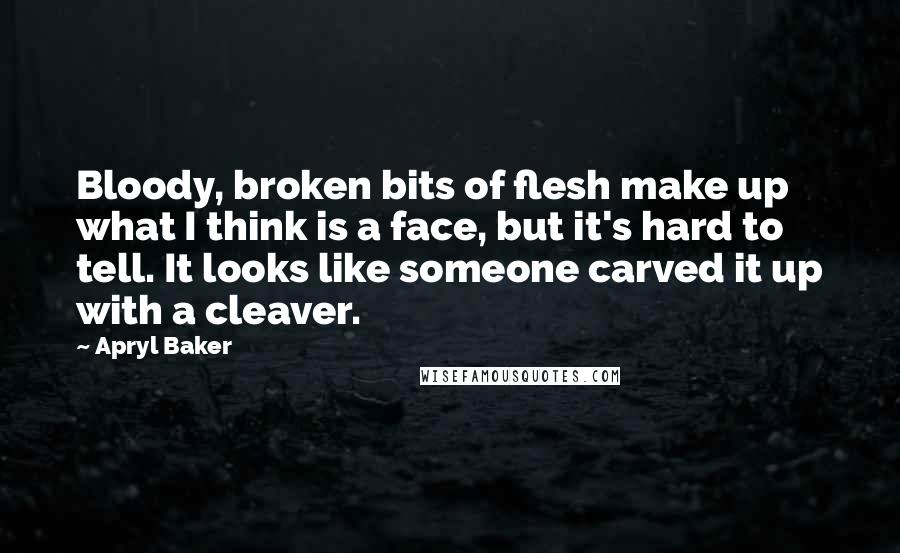 Bloody, broken bits of flesh make up what I think is a face, but it's hard to tell. It looks like someone carved it up with a cleaver.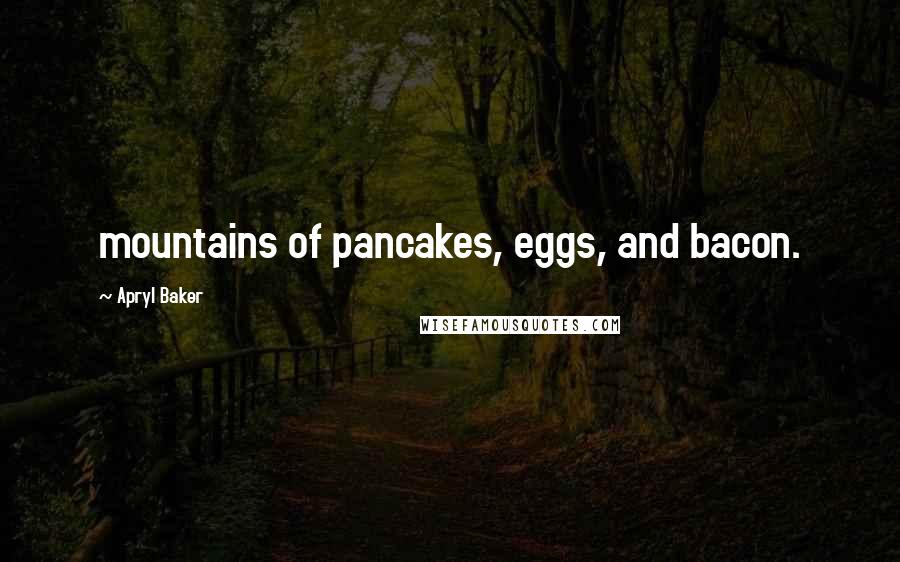 mountains of pancakes, eggs, and bacon.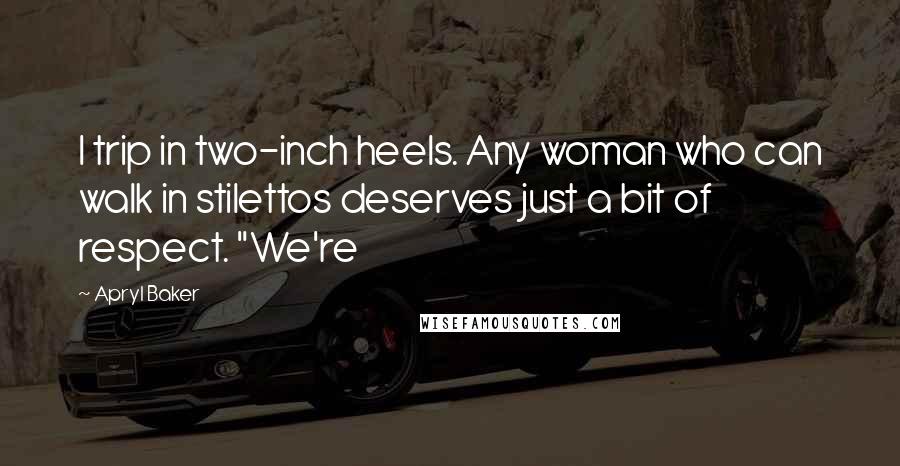 I trip in two-inch heels. Any woman who can walk in stilettos deserves just a bit of respect. "We're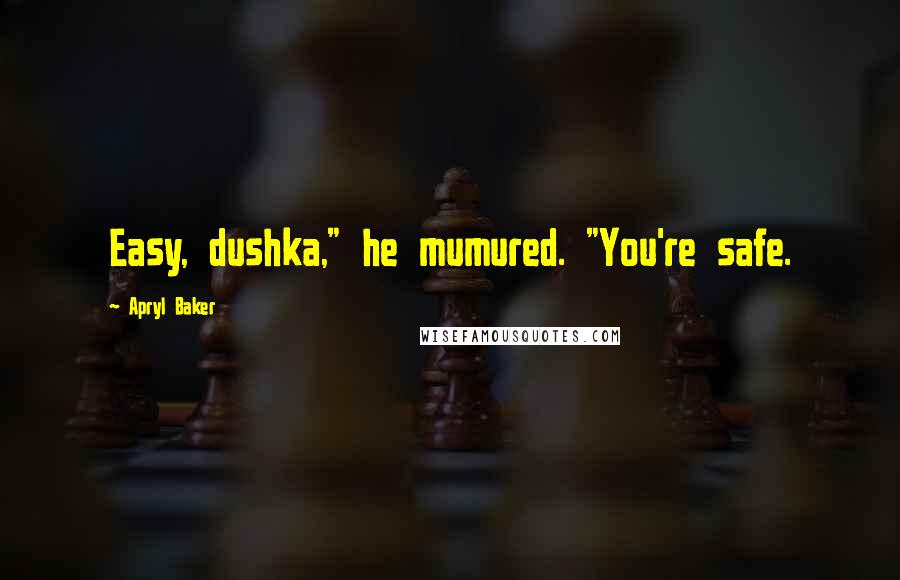 Easy, dushka," he mumured. "You're safe.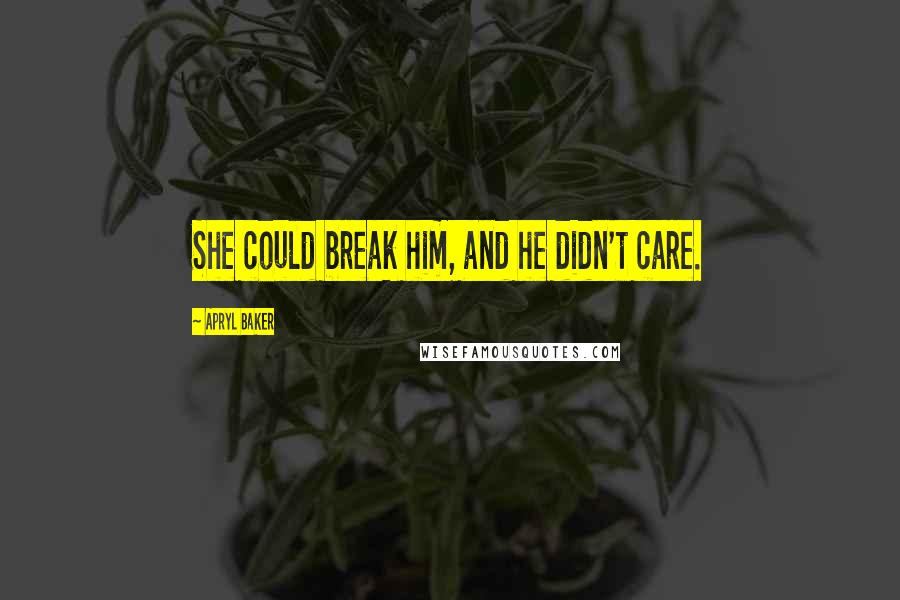 She could break him, and he didn't care.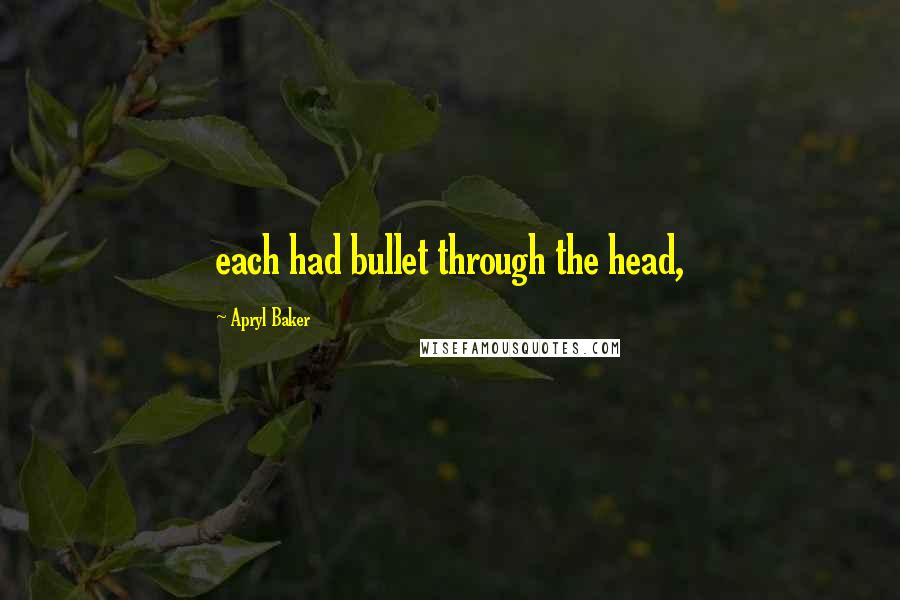 each had bullet through the head,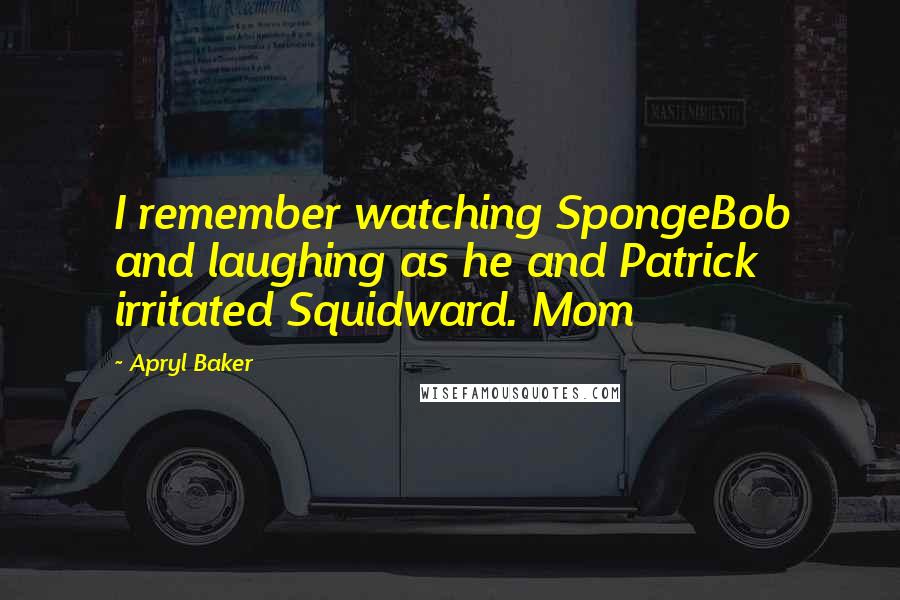 I remember watching SpongeBob and laughing as he and Patrick irritated Squidward. Mom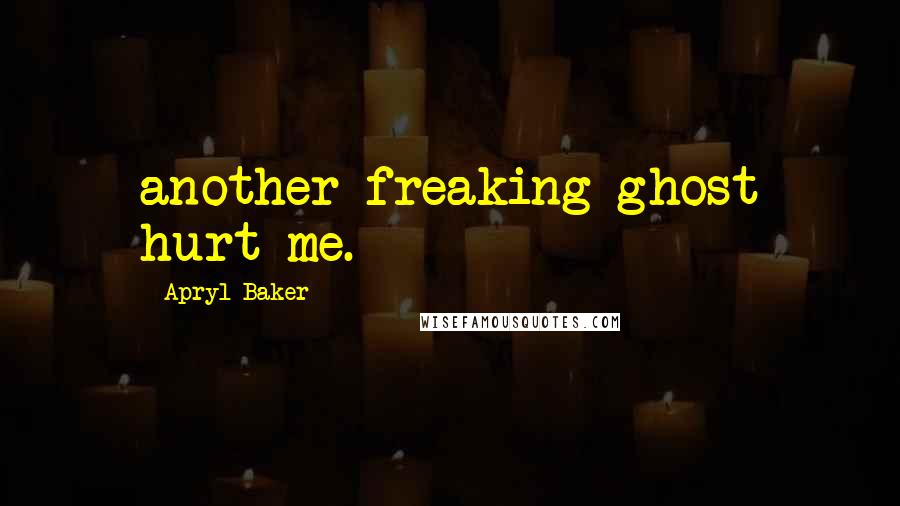 another freaking ghost hurt me.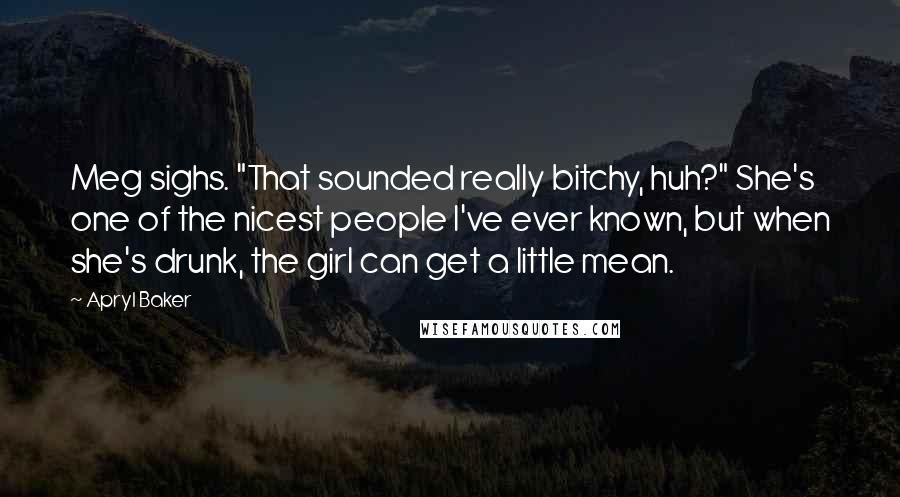 Meg sighs. "That sounded really bitchy, huh?" She's one of the nicest people I've ever known, but when she's drunk, the girl can get a little mean.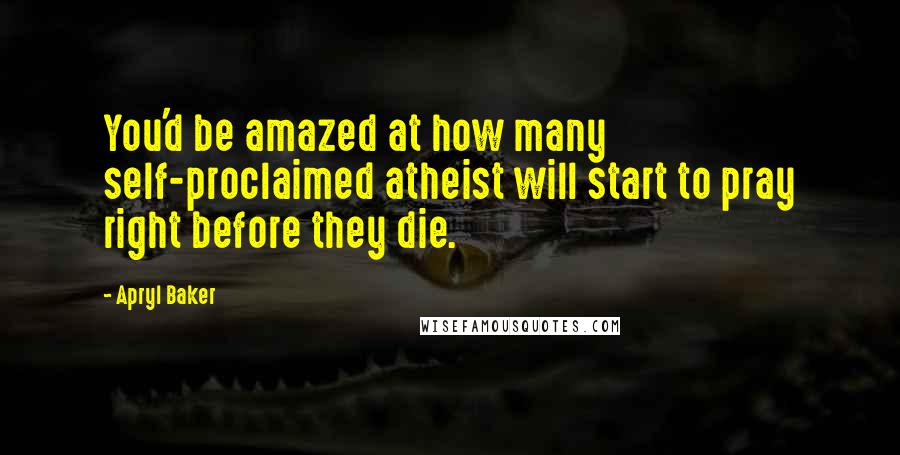 You'd be amazed at how many self-proclaimed atheist will start to pray right before they die.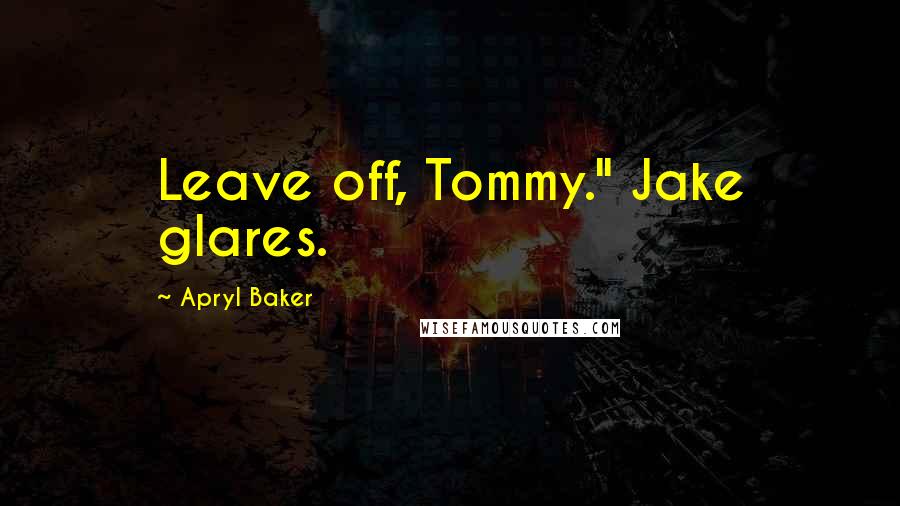 Leave off, Tommy." Jake glares.