Tommy Smothers Quotes
Top 8 wise famous quotes and sayings by Tommy Smothers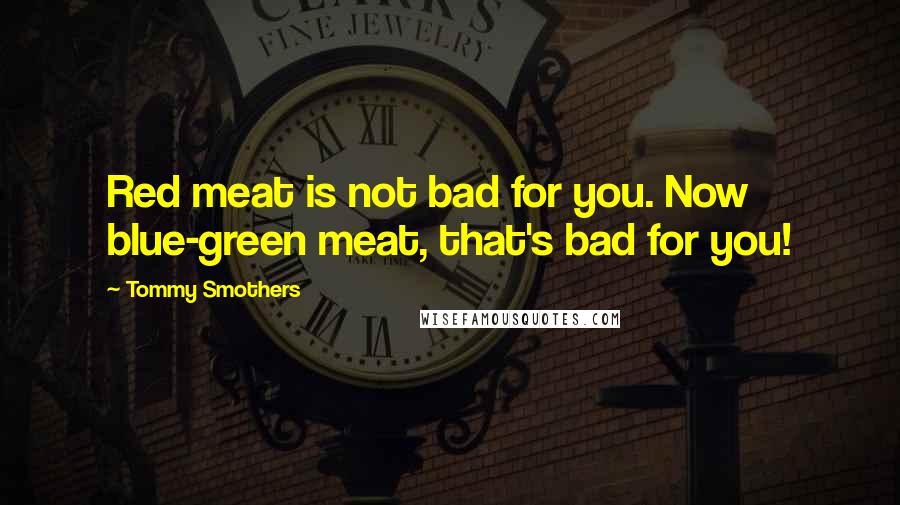 Red meat is not bad for you. Now blue-green meat, that's bad for you!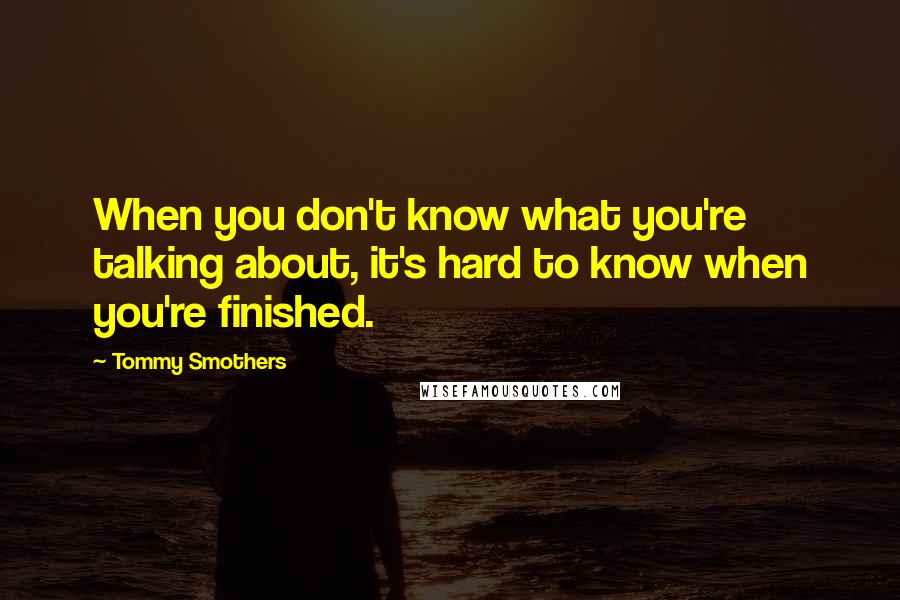 When you don't know what you're talking about, it's hard to know when you're finished.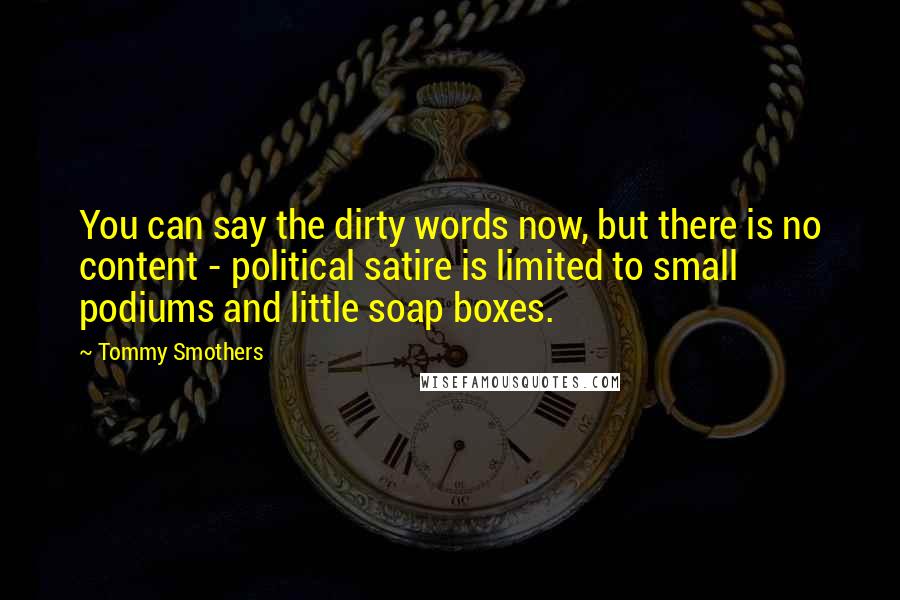 You can say the dirty words now, but there is no content - political satire is limited to small podiums and little soap boxes.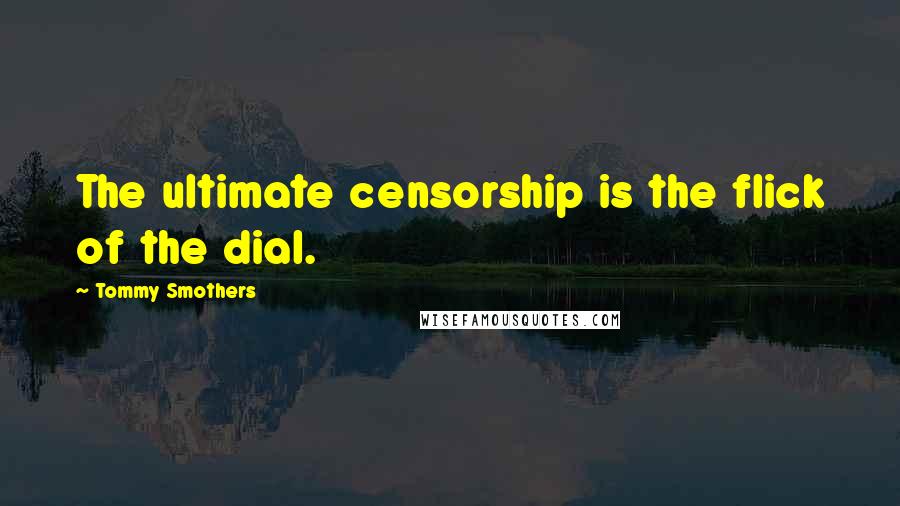 The ultimate censorship is the flick of the dial.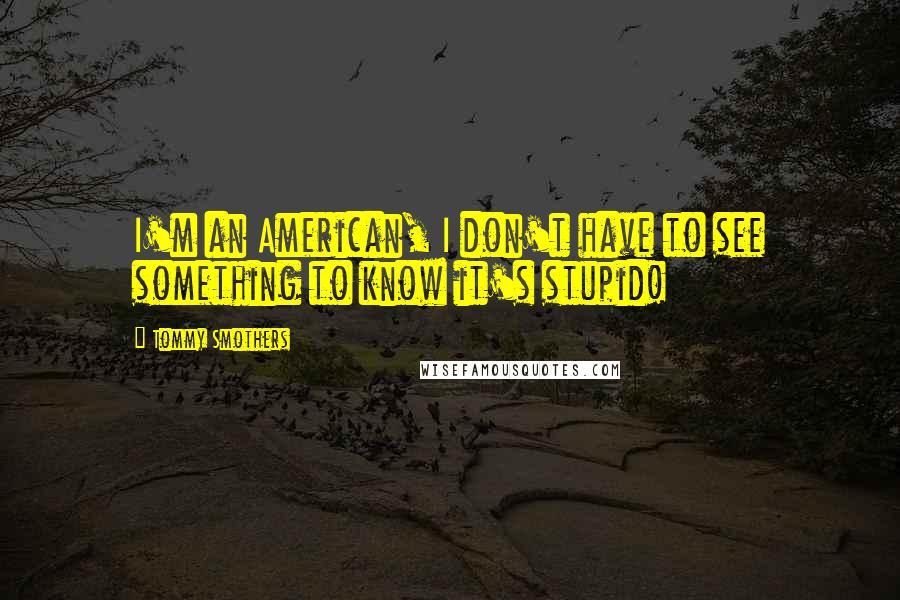 I'm an American, I don't have to see something to know it's stupid!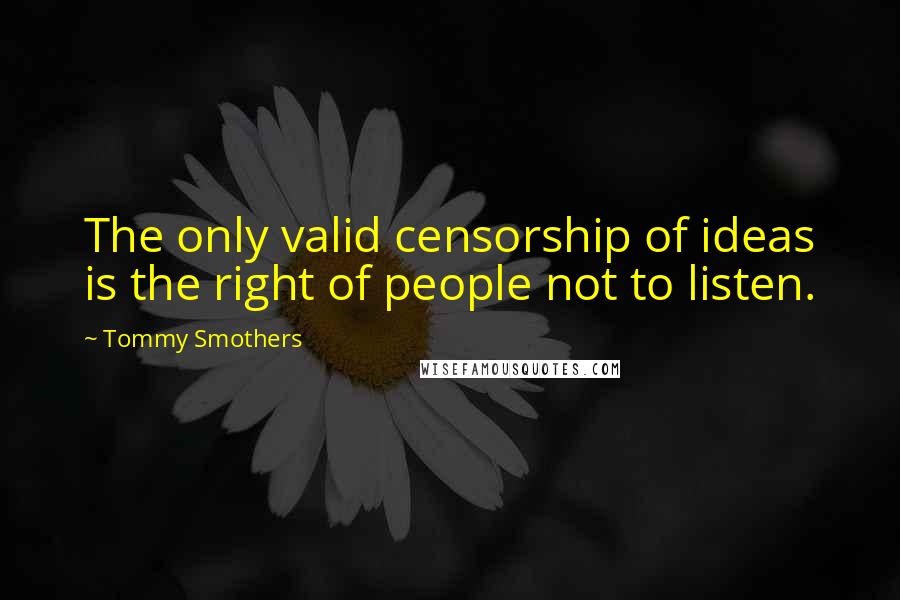 The only valid censorship of ideas is the right of people not to listen.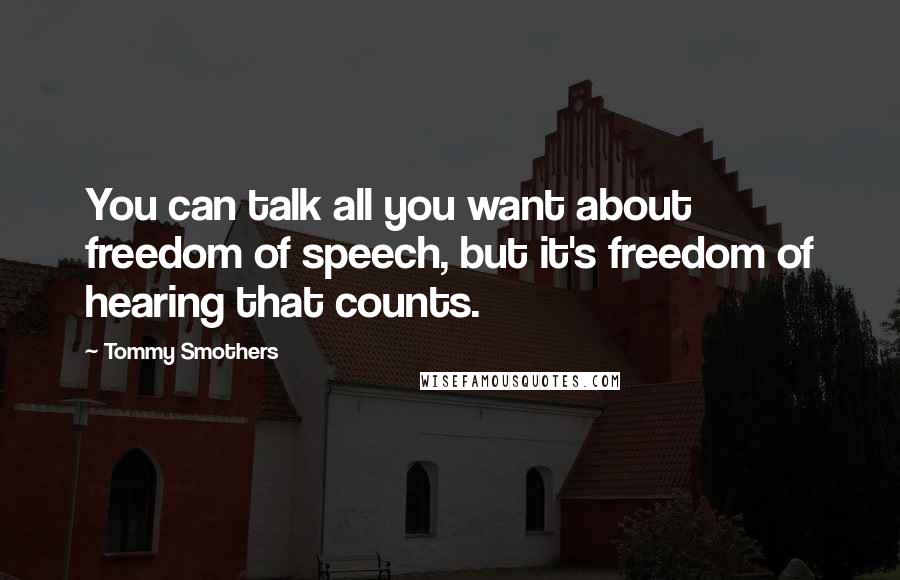 You can talk all you want about freedom of speech, but it's freedom of hearing that counts.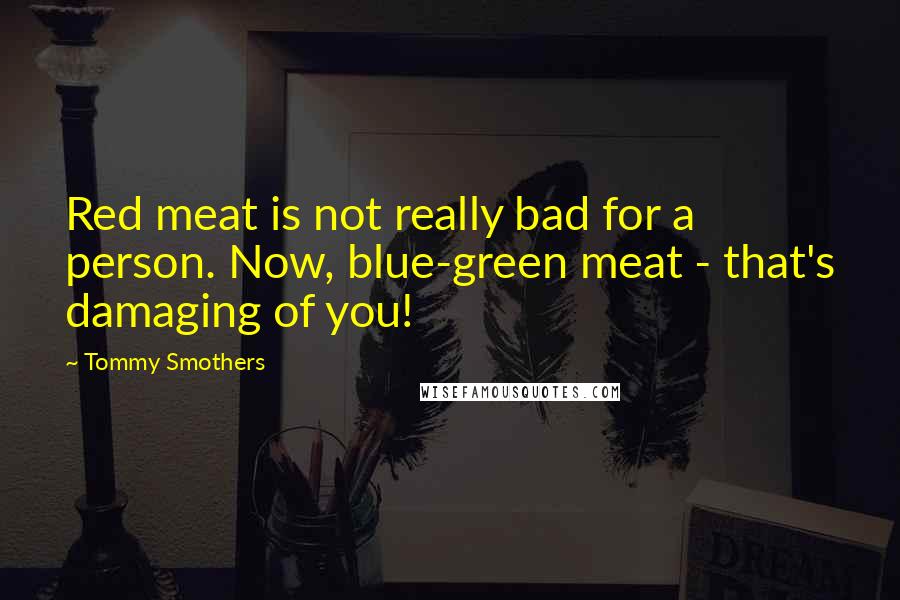 Red meat is not really bad for a person. Now, blue-green meat - that's damaging of you!