Izumi Shikibu Quotes
Collection of top 11 famous quotes about Izumi Shikibu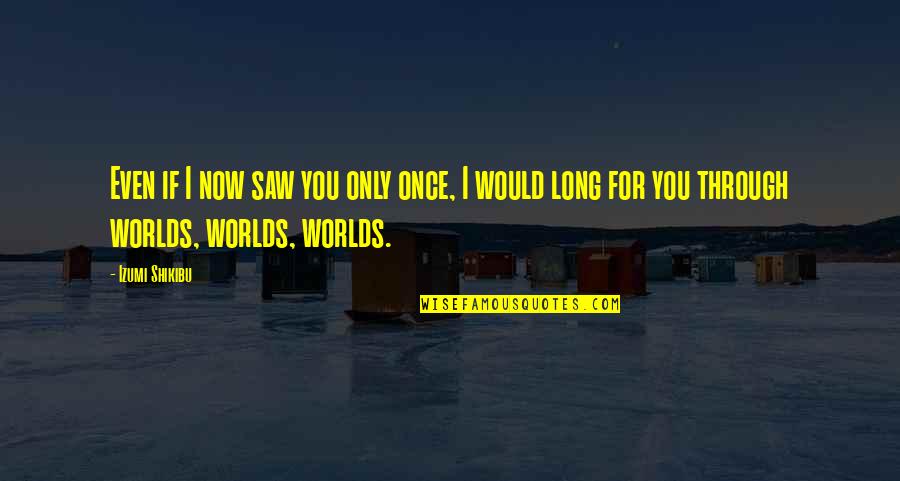 Even if I now saw you only once, I would long for you through worlds, worlds, worlds.
—
Izumi Shikibu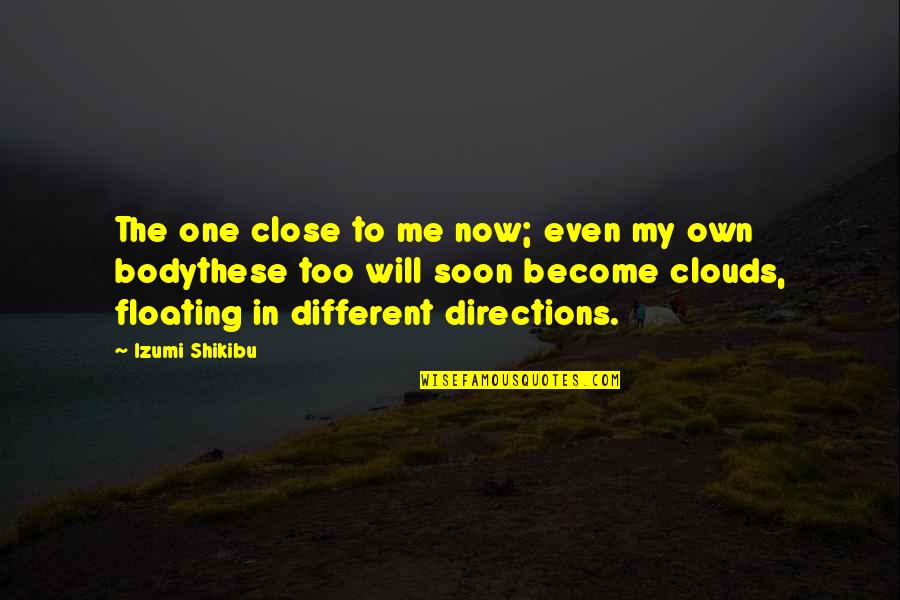 The one close to me now; even my own body
these too will soon become clouds, floating in different directions. —
Izumi Shikibu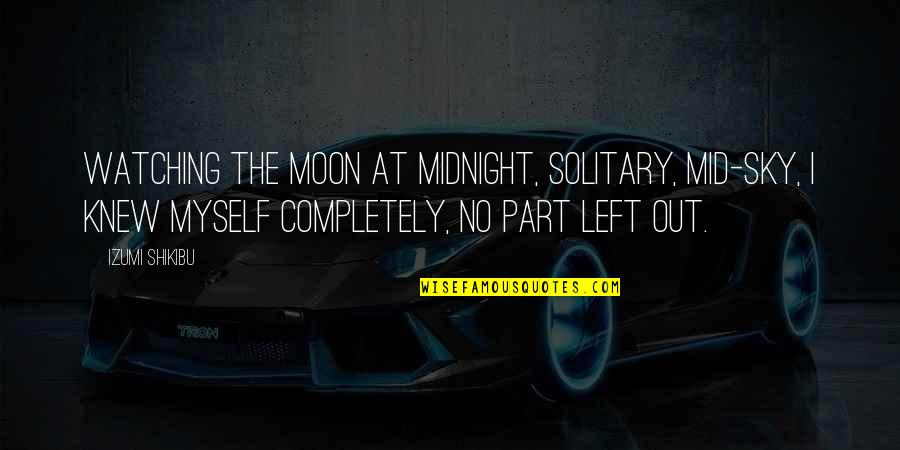 Watching the moon at midnight, solitary, mid-sky, I knew myself completely, no part left out. —
Izumi Shikibu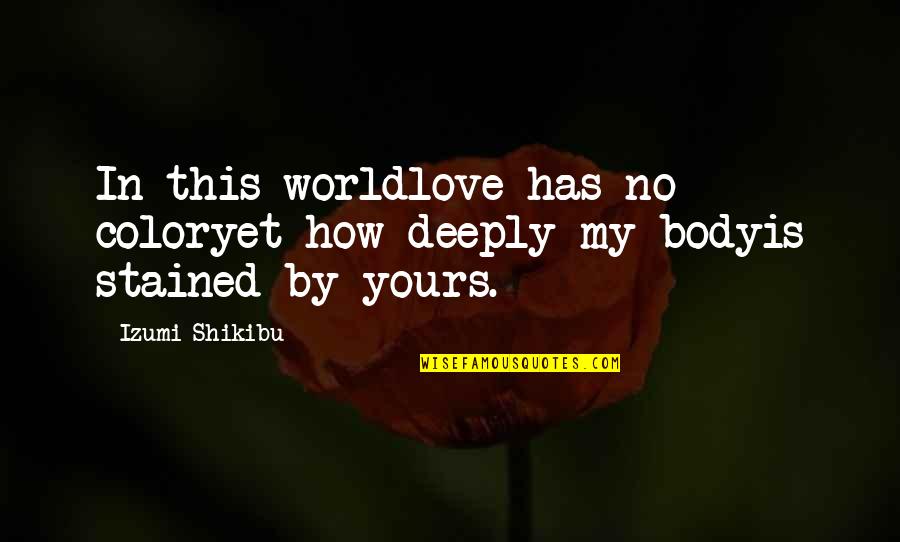 In this world
love has no color
yet how deeply
my body
is stained by yours. —
Izumi Shikibu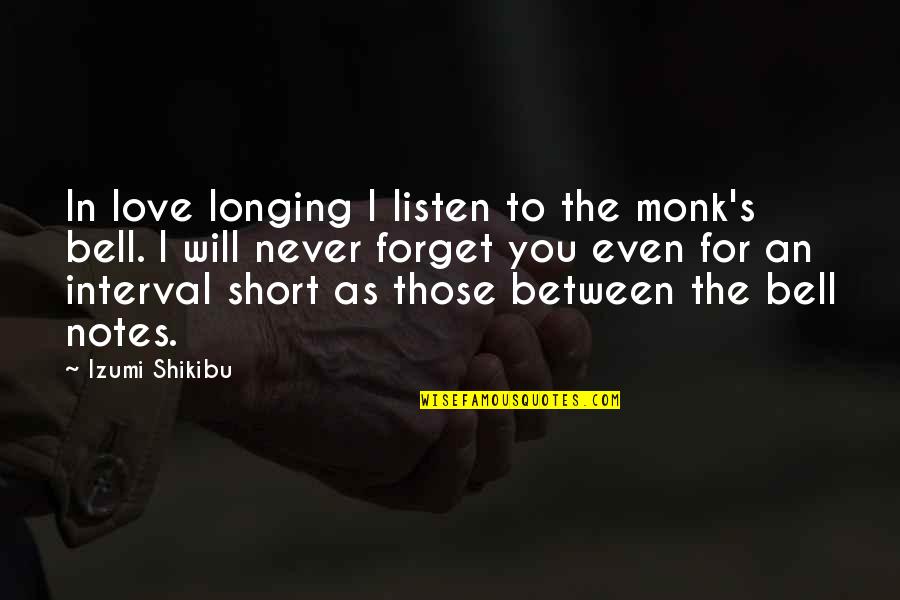 In love longing I listen to the monk's bell. I will never forget you even for an interval short as those between the bell notes. —
Izumi Shikibu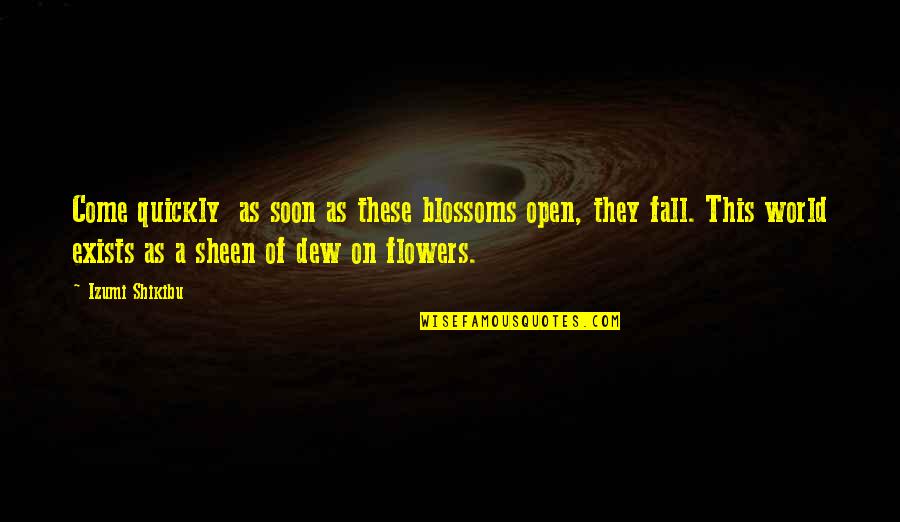 Come quickly
as soon as these blossoms open, they fall. This world exists as a sheen of dew on flowers. —
Izumi Shikibu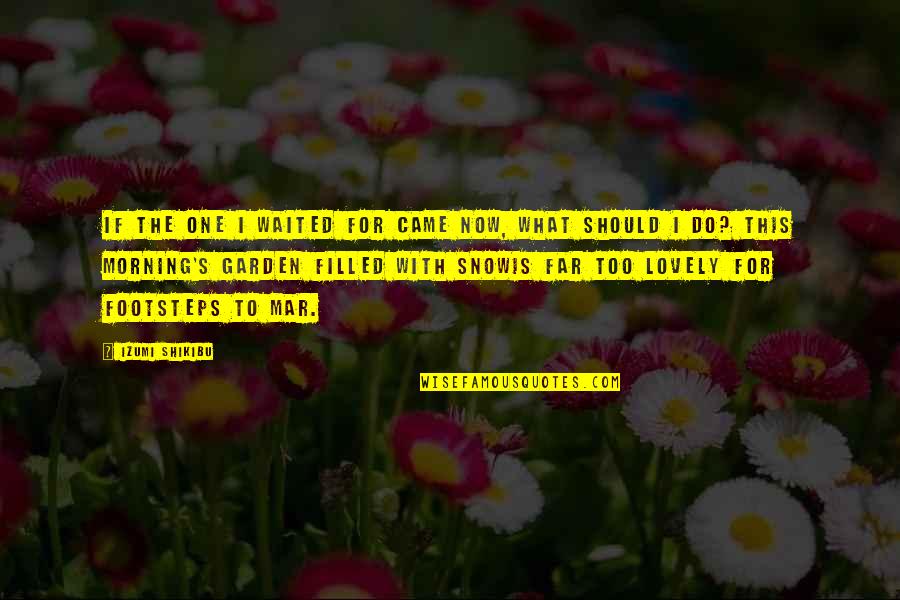 If the one I waited for came now,
What should I do?
This morning's garden filled with snow
Is far too lovely
For footsteps to mar. —
Izumi Shikibu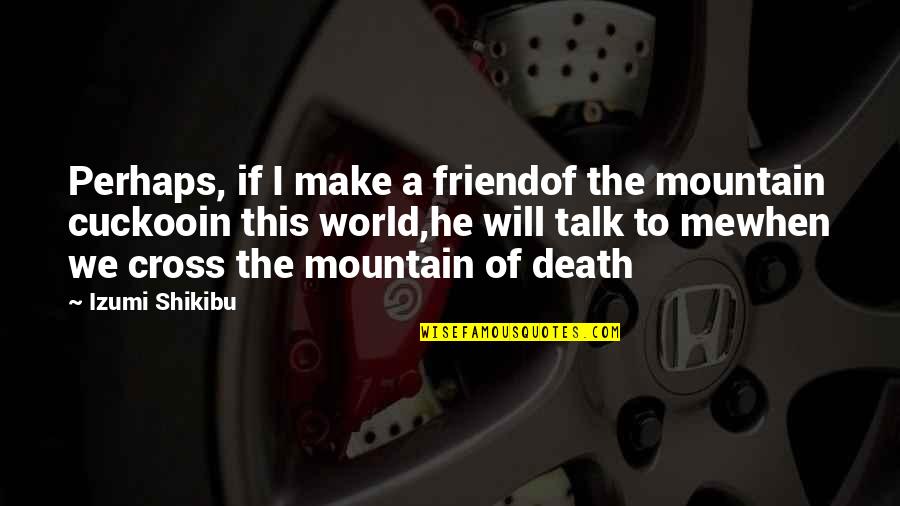 Perhaps, if I make a friend
of the mountain cuckoo
in this world,
he will talk to me
when we cross the mountain of death —
Izumi Shikibu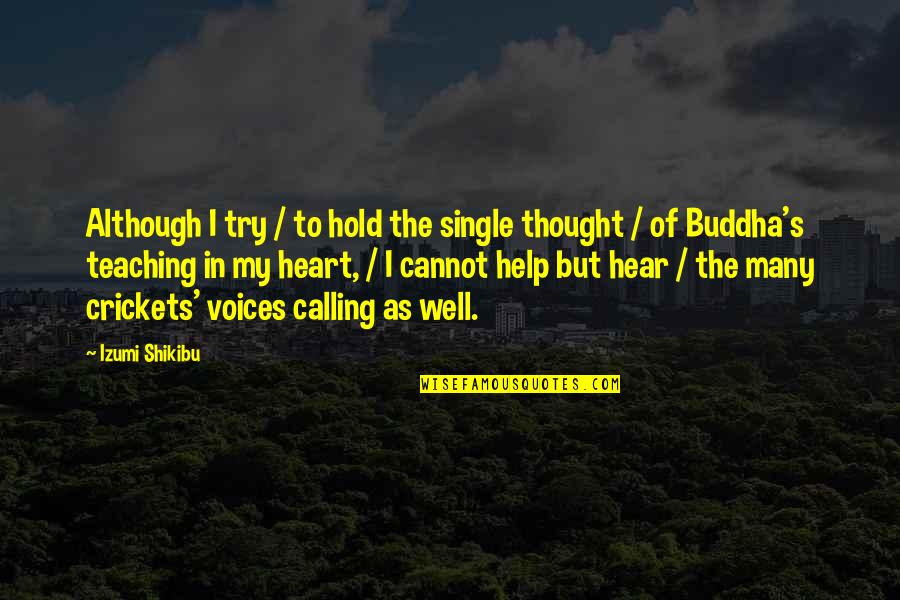 Although I try / to hold the single thought / of Buddha's teaching in my heart, / I cannot help but hear / the many crickets' voices calling as well. —
Izumi Shikibu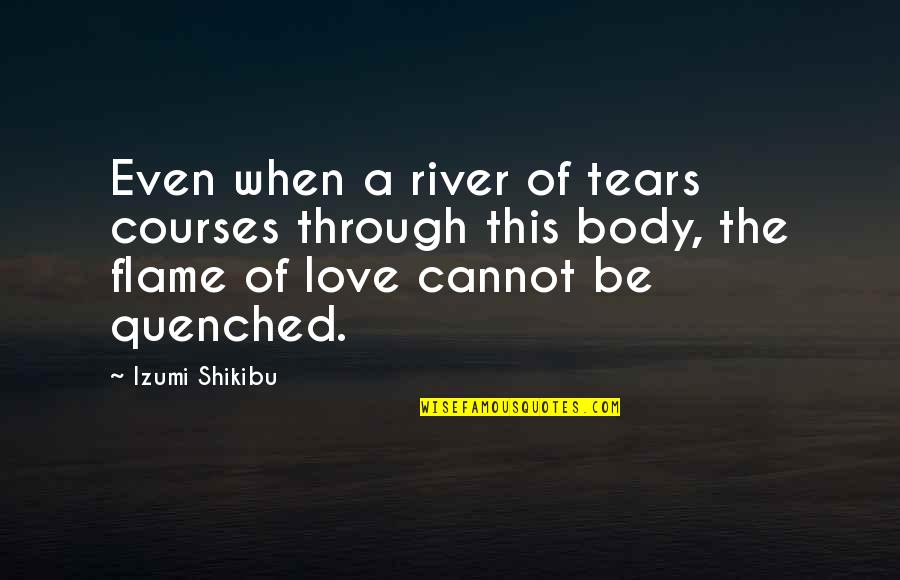 Even when a river of tears courses through this body, the flame of love cannot be quenched. —
Izumi Shikibu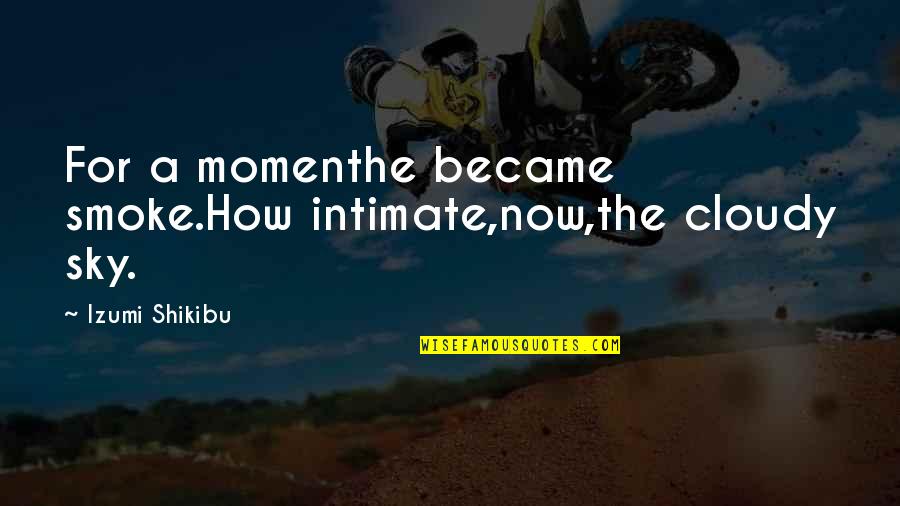 For a moment
he became smoke.
How intimate,
now,
the cloudy sky. —
Izumi Shikibu