It Gets Harder Quotes
Collection of top 31 famous quotes about It Gets Harder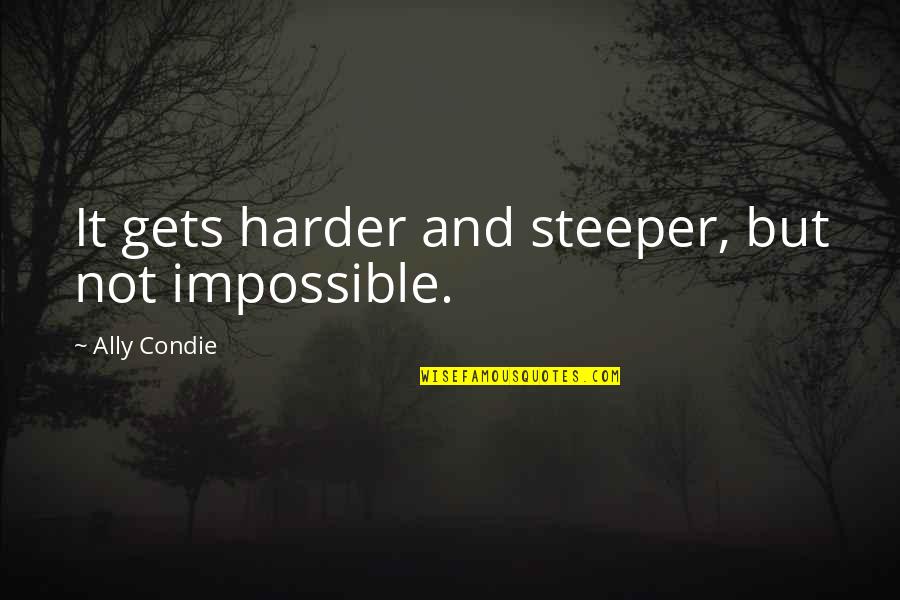 It gets harder and steeper, but not impossible.
—
Ally Condie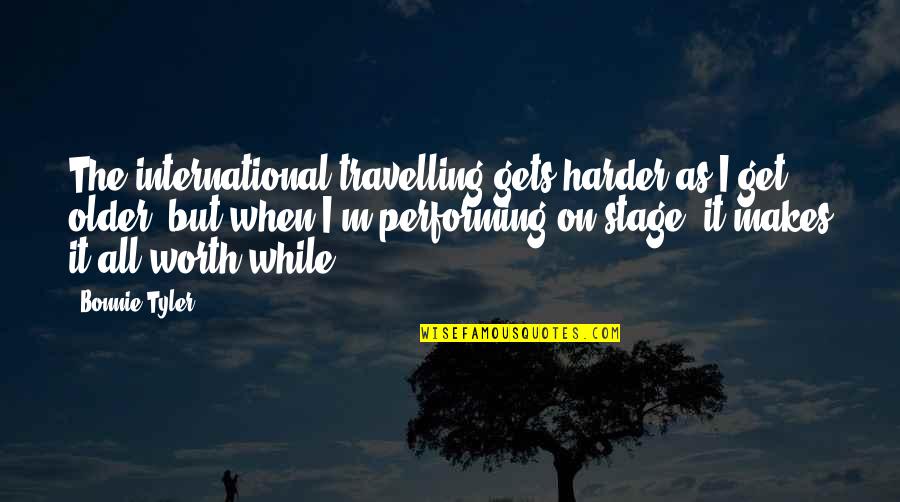 The international travelling gets harder as I get older, but when I'm performing on stage, it makes it all worth while.
—
Bonnie Tyler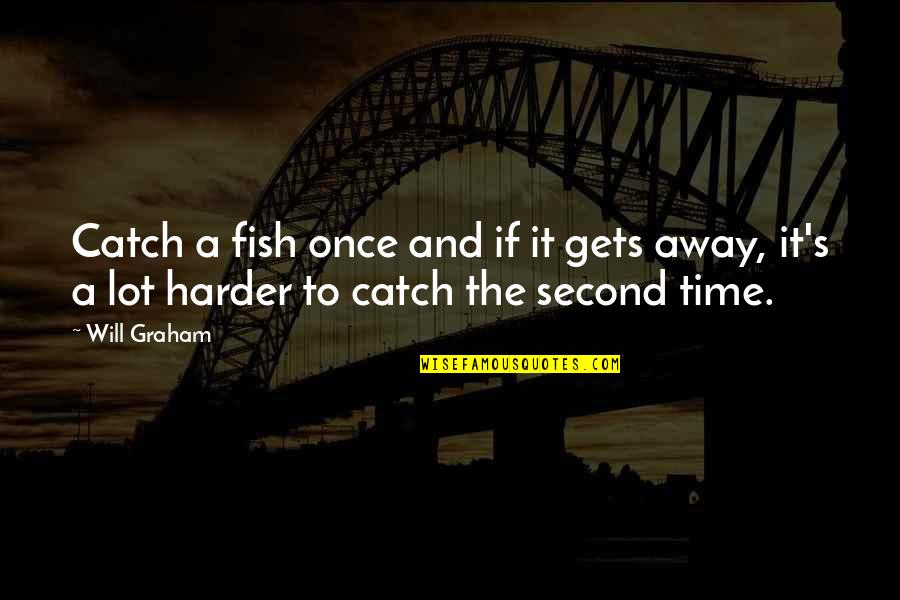 Catch a fish once and if it gets away, it's a lot harder to catch the second time.
—
Will Graham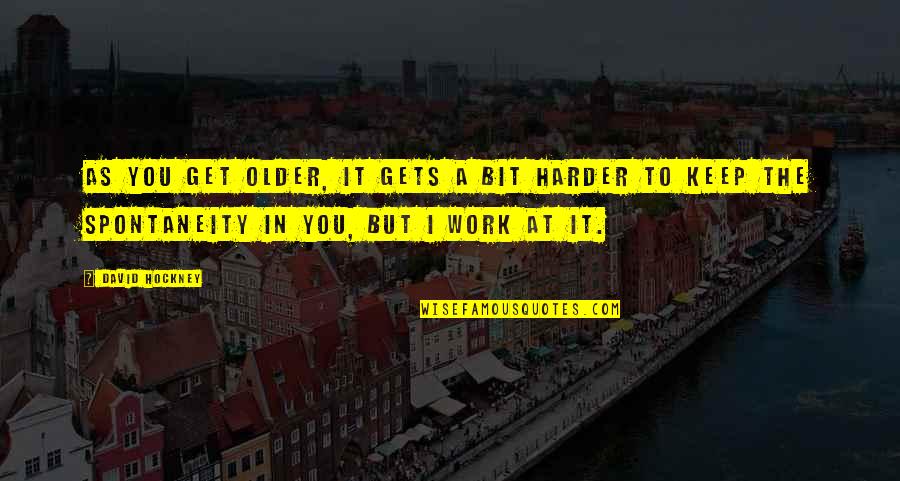 As you get older, it gets a bit harder to keep the spontaneity in you, but I work at it.
—
David Hockney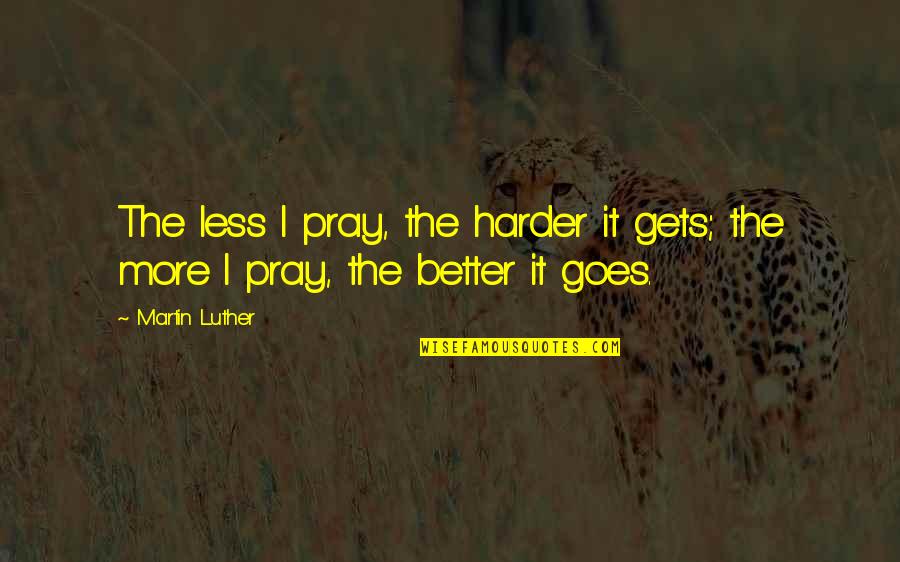 The less I pray, the harder it gets; the more I pray, the better it goes.
—
Martin Luther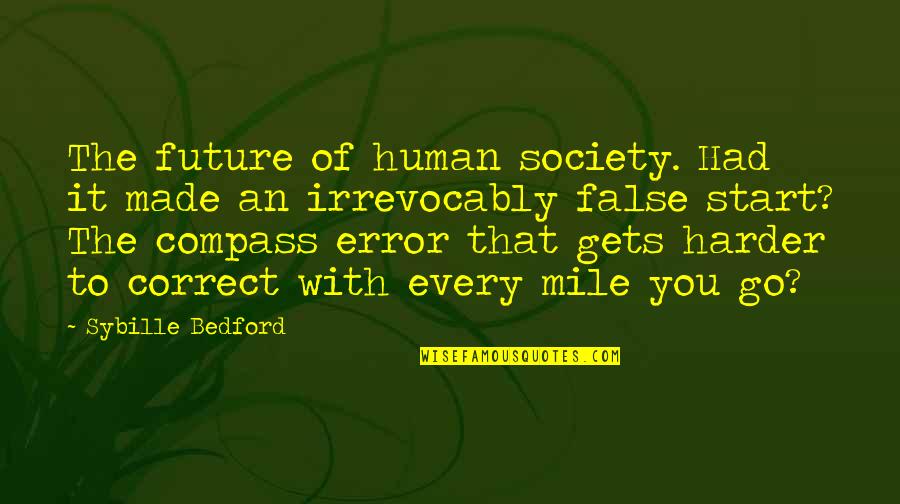 The future of human society. Had it made an irrevocably false start? The compass error that gets harder to correct with every mile you go?
—
Sybille Bedford
It's easy to love men when you're sixteen. Every year after that, it gets just a little bit harder. Or maybe men just get a little bit duller.
—
Stephen M. Irwin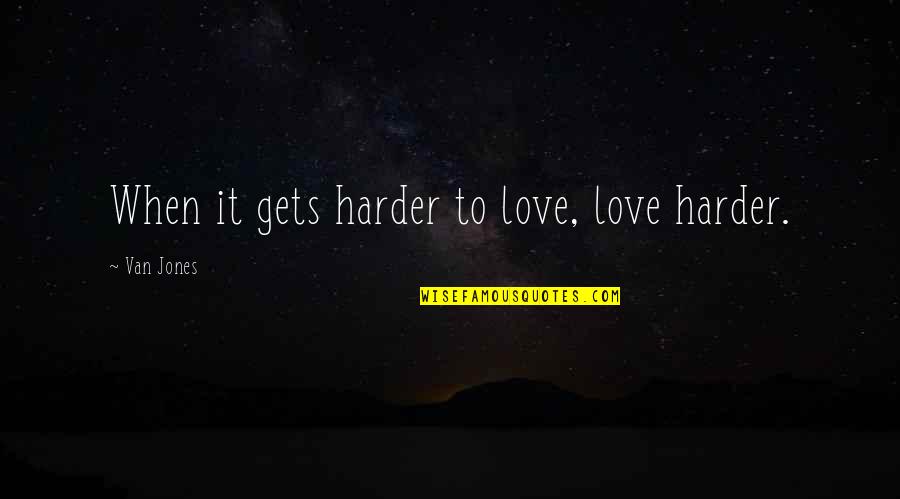 When it gets harder to love, love harder.
—
Van Jones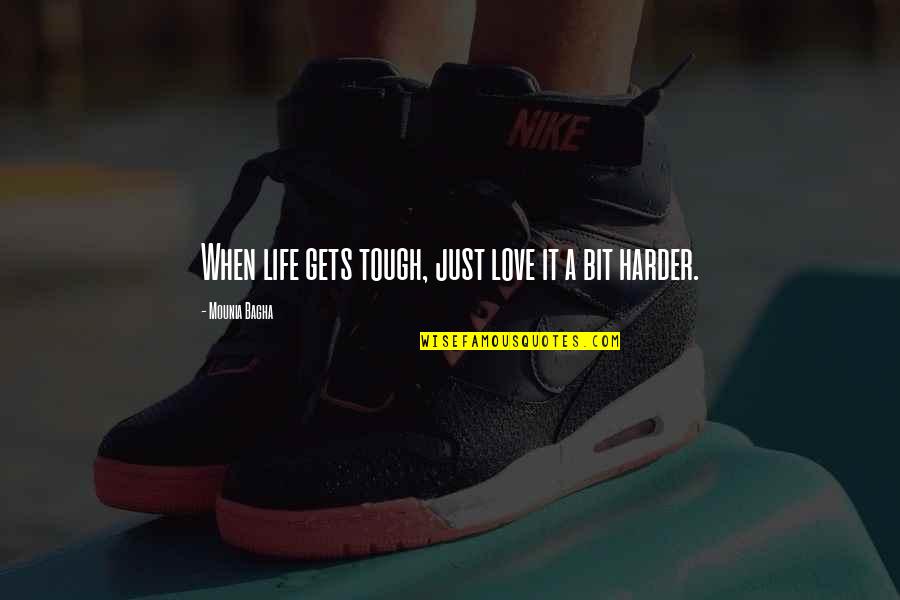 When life gets tough, just love it a bit harder. —
Mounia Bagha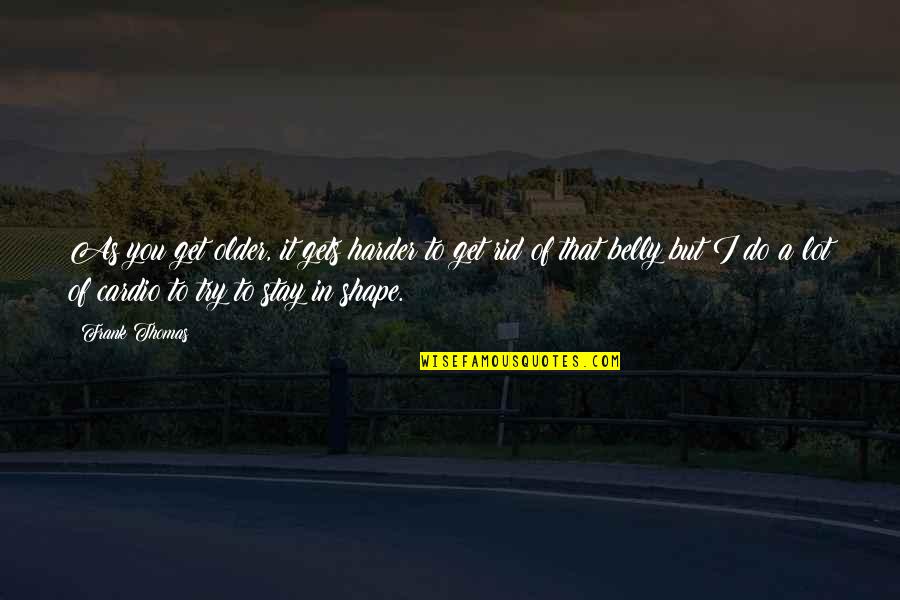 As you get older,
it gets harder
to get rid of that belly but I do a lot of cardio to try to stay in shape. —
Frank Thomas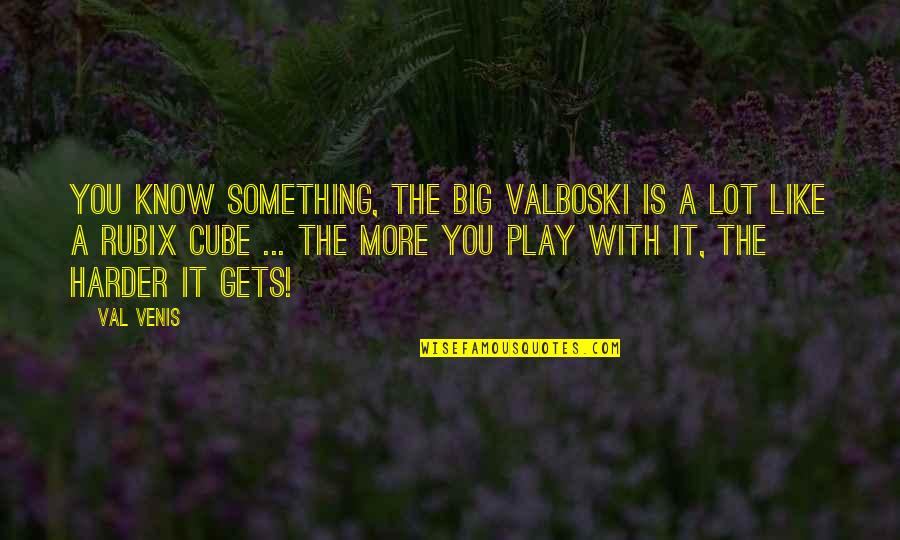 You know something, the Big Valboski is a lot like a Rubix Cube ... the more you play with it, the harder it gets! —
Val Venis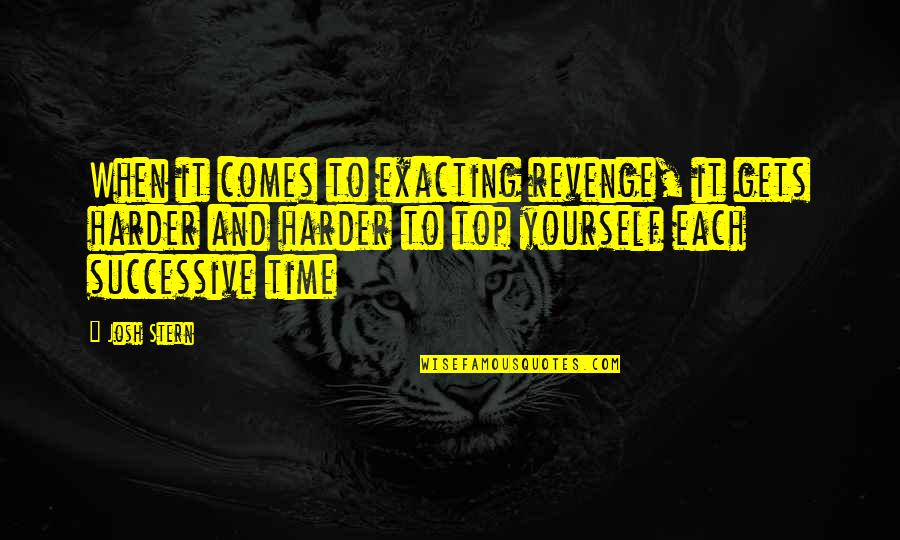 When it comes to exacting revenge,
it gets harder
and harder to top yourself each successive time —
Josh Stern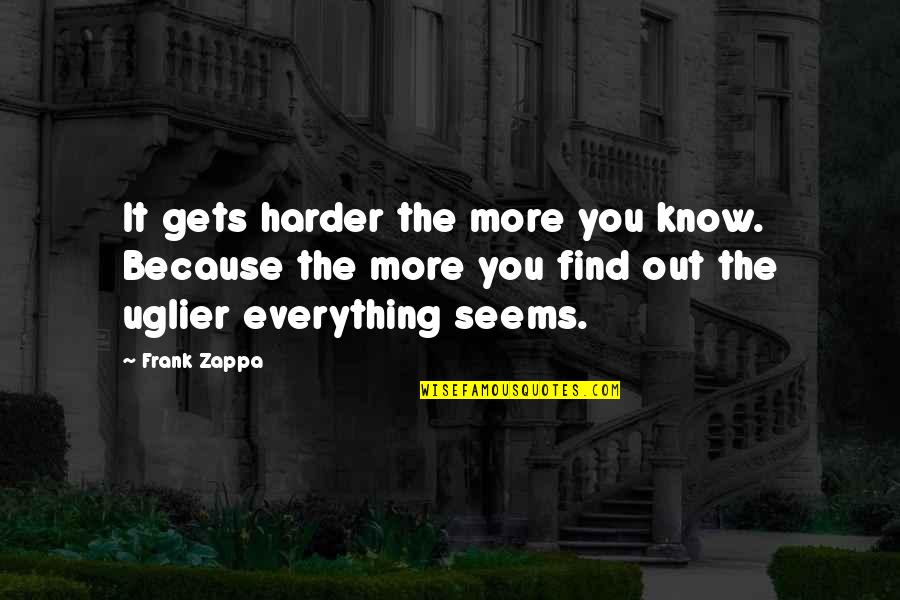 It gets harder
the more you know. Because the more you find out the uglier everything seems. —
Frank Zappa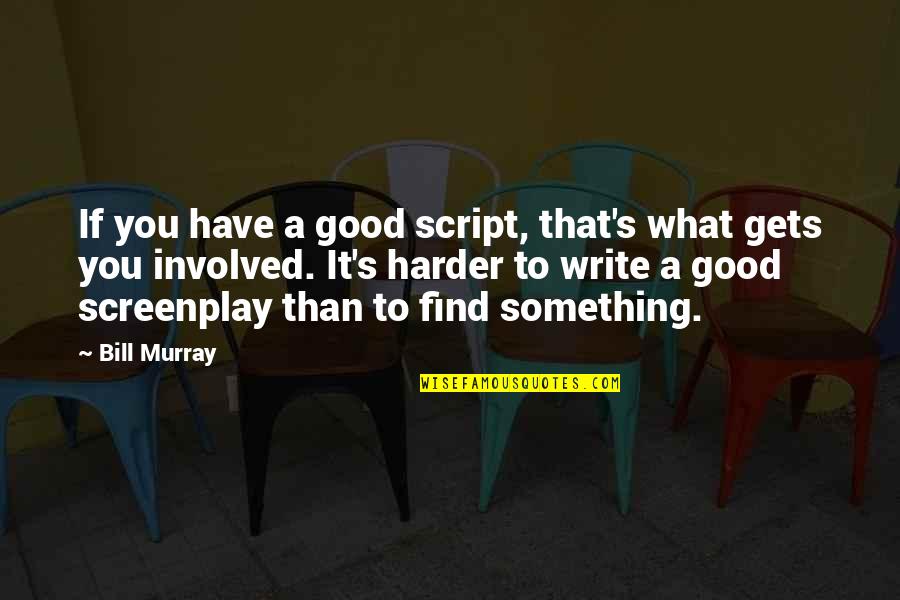 If you have a good script, that's what gets you involved. It's harder to write a good screenplay than to find something. —
Bill Murray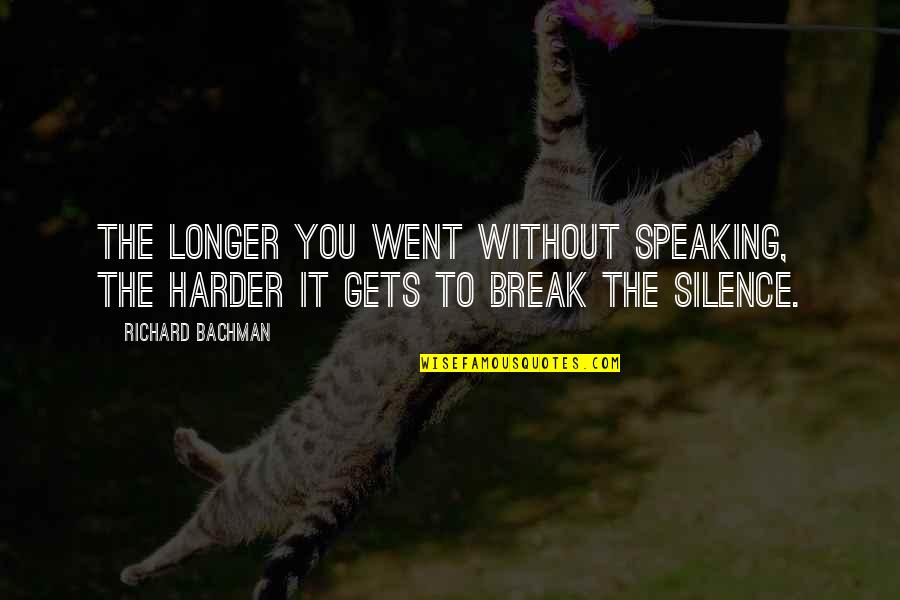 The longer you went without speaking, the harder it gets to break the silence. —
Richard Bachman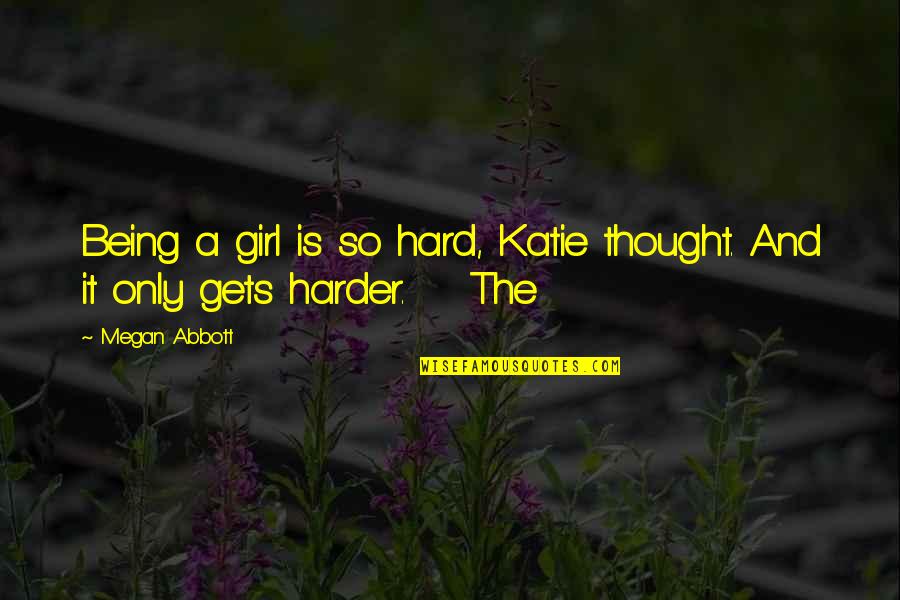 Being a girl is so hard, Katie thought. And it only gets harder. The —
Megan Abbott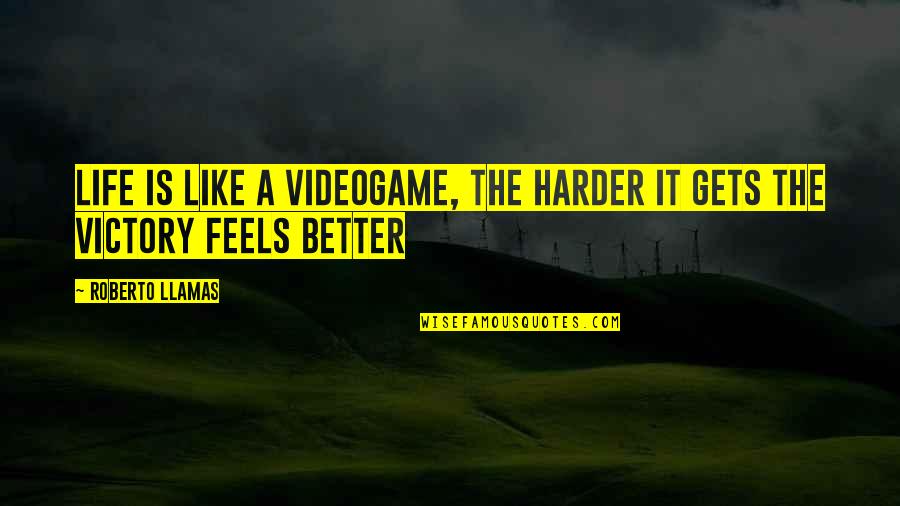 Life is like a videogame, the harder it gets the victory feels better —
Roberto Llamas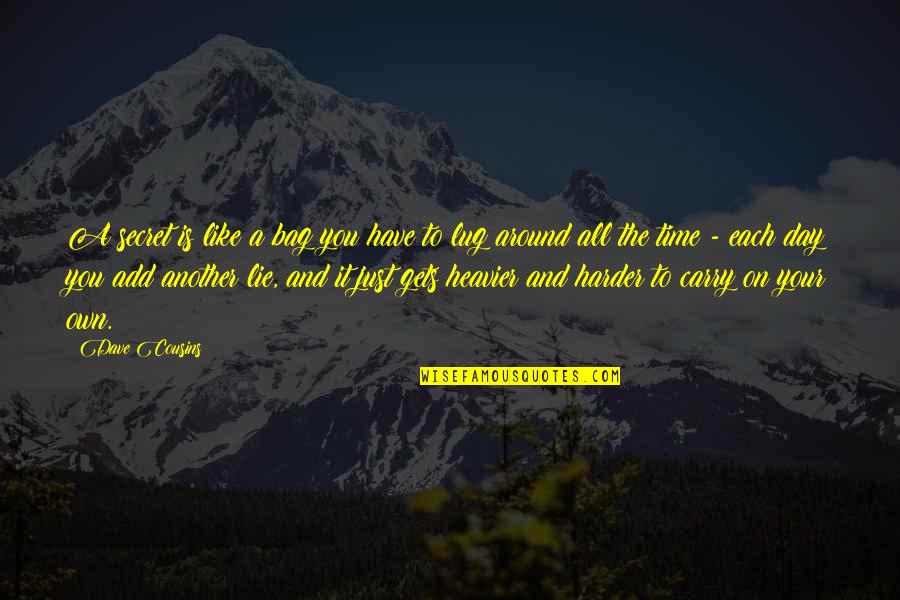 A secret is like a bag you have to lug around all the time - each day you add another lie, and it just gets heavier and harder to carry on your own. —
Dave Cousins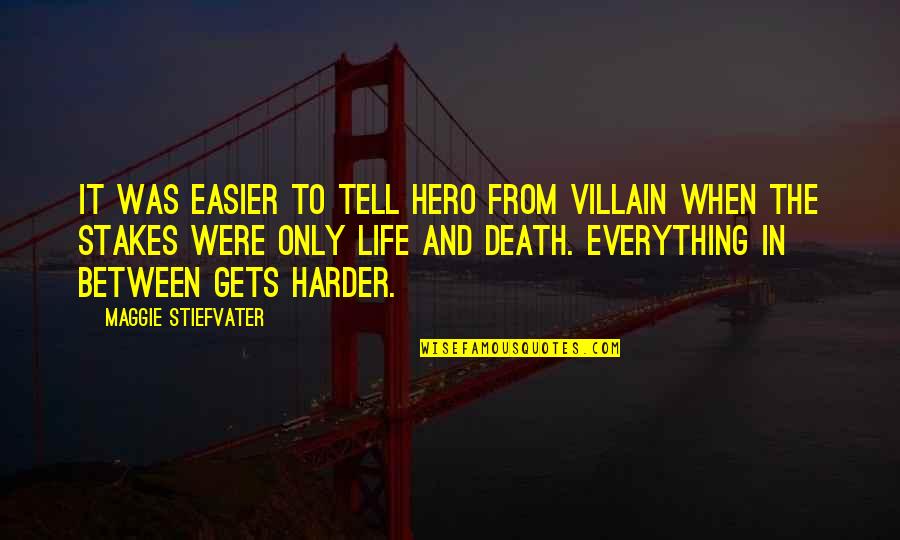 It was easier to tell hero from villain when the stakes were only life and death. Everything in between gets harder. —
Maggie Stiefvater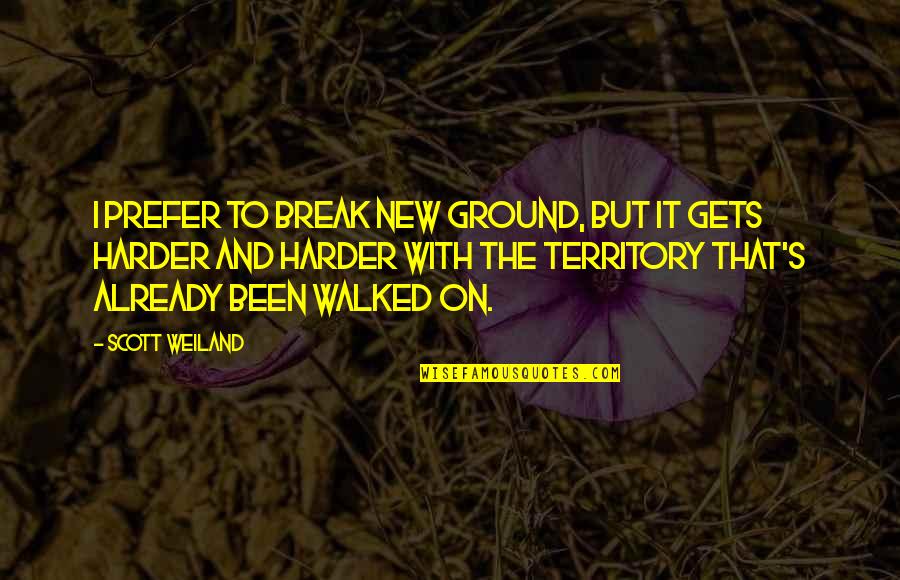 I prefer to break new ground, but
it gets harder
and harder with the territory that's already been walked on. —
Scott Weiland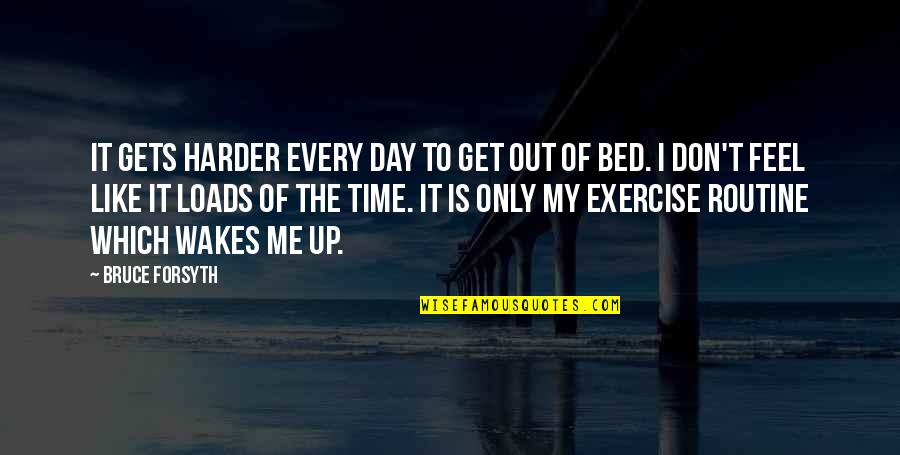 It gets harder
every day to get out of bed. I don't feel like it loads of the time. It is only my exercise routine which wakes me up. —
Bruce Forsyth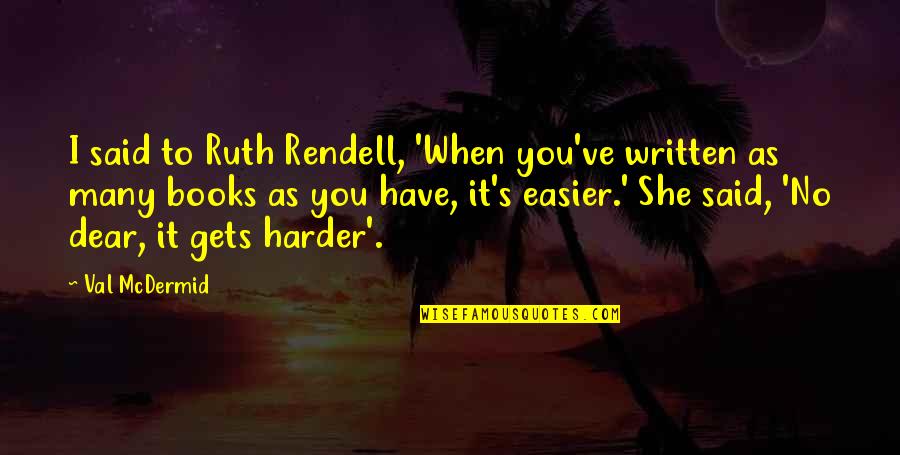 I said to Ruth Rendell, 'When you've written as many books as you have, it's easier.' She said, 'No dear,
it gets harder
'. —
Val McDermid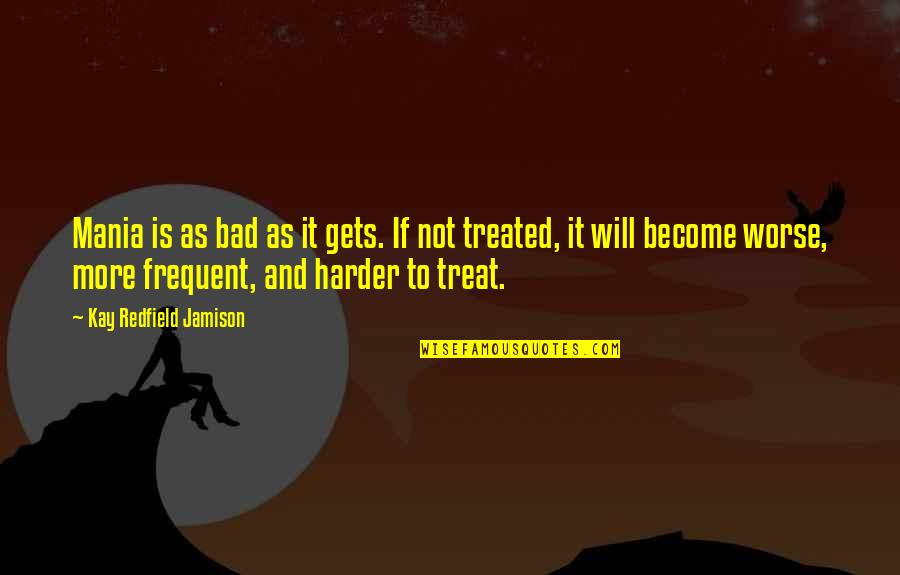 Mania is as bad as it gets. If not treated, it will become worse, more frequent, and harder to treat. —
Kay Redfield Jamison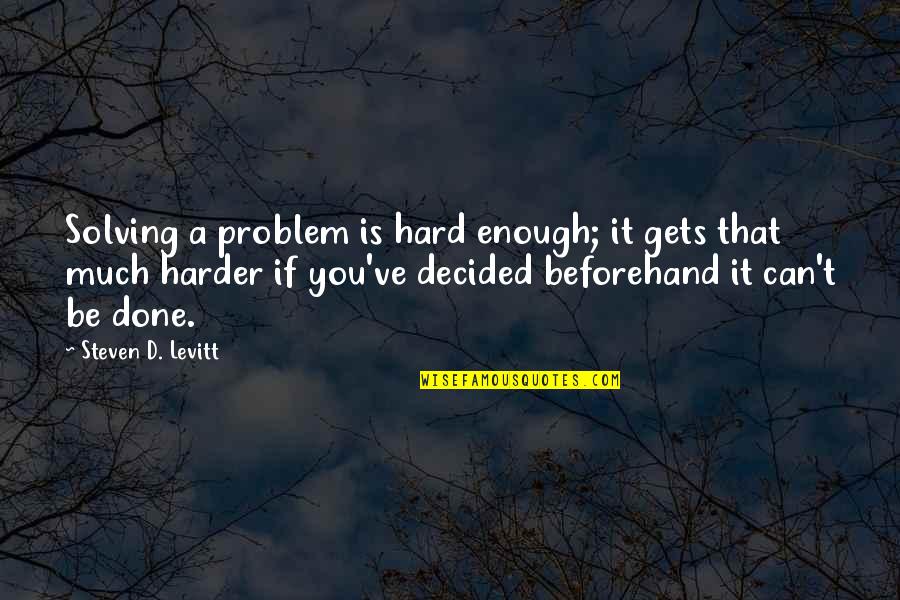 Solving a problem is hard enough; it gets that much harder if you've decided beforehand it can't be done. —
Steven D. Levitt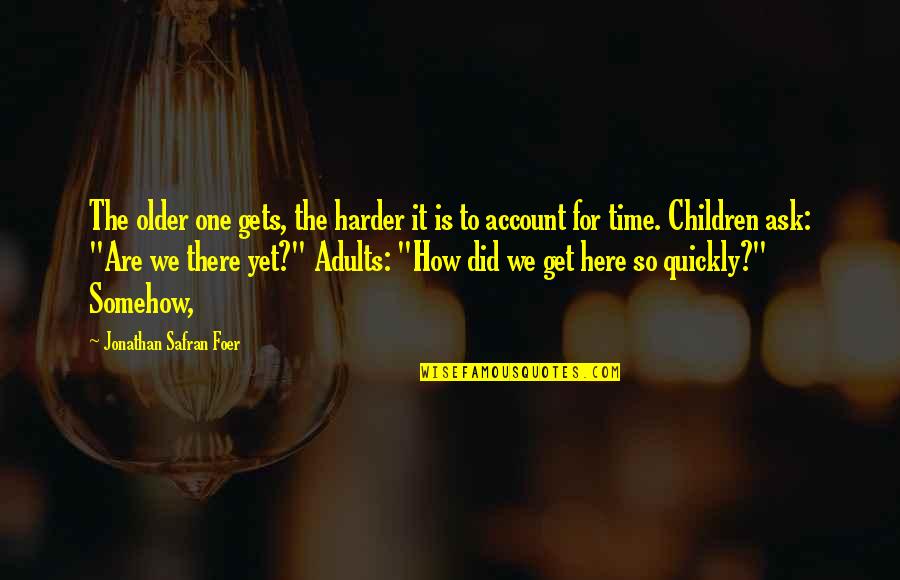 The older one gets, the harder it is to account for time. Children ask: "Are we there yet?" Adults: "How did we get here so quickly?" Somehow, —
Jonathan Safran Foer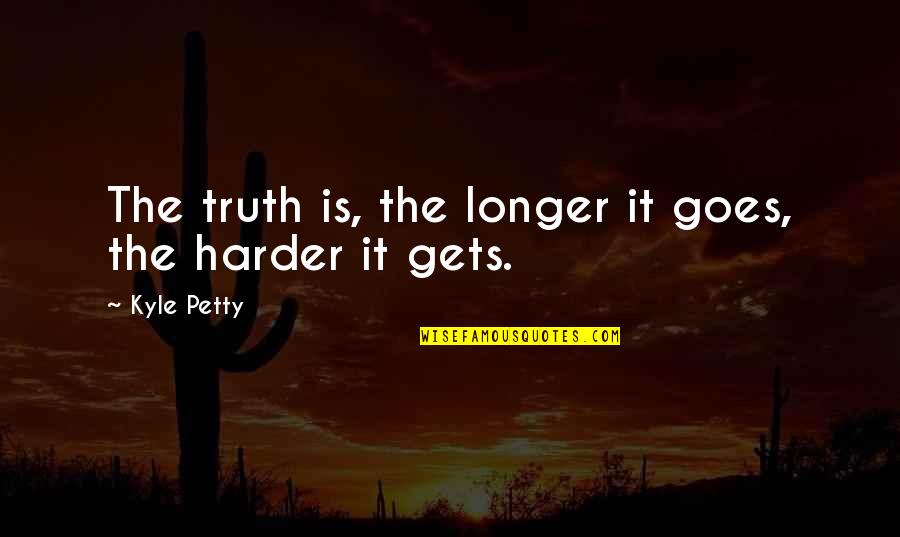 The truth is, the longer it goes, the harder it gets. —
Kyle Petty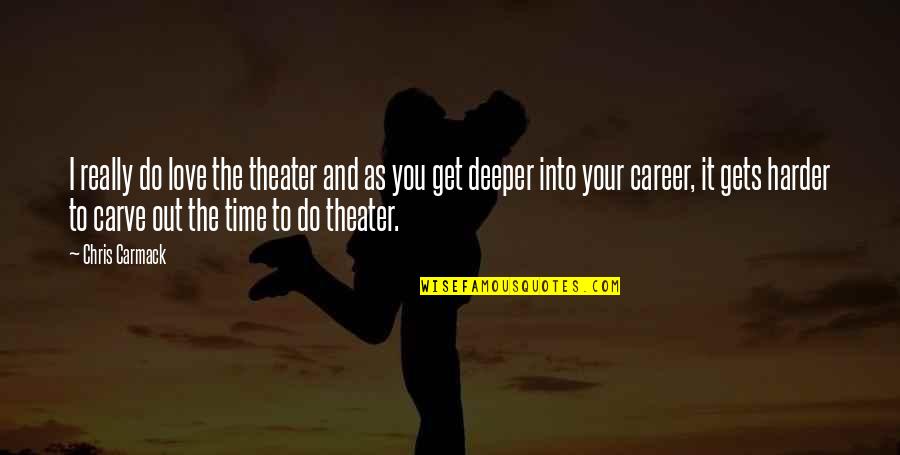 I really do love the theater and as you get deeper into your career,
it gets harder
to carve out the time to do theater. —
Chris Carmack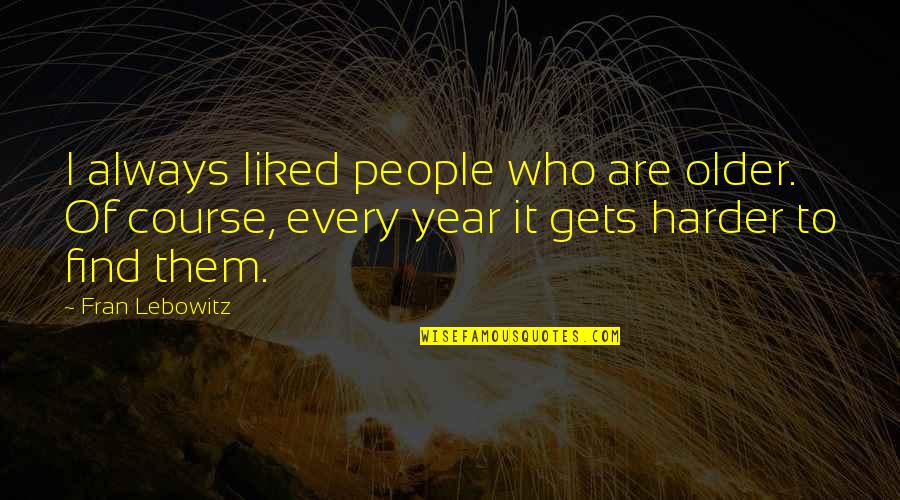 I always liked people who are older. Of course, every year
it gets harder
to find them. —
Fran Lebowitz