Inspirational Singing Quotes
Collection of top 31 famous quotes about Inspirational Singing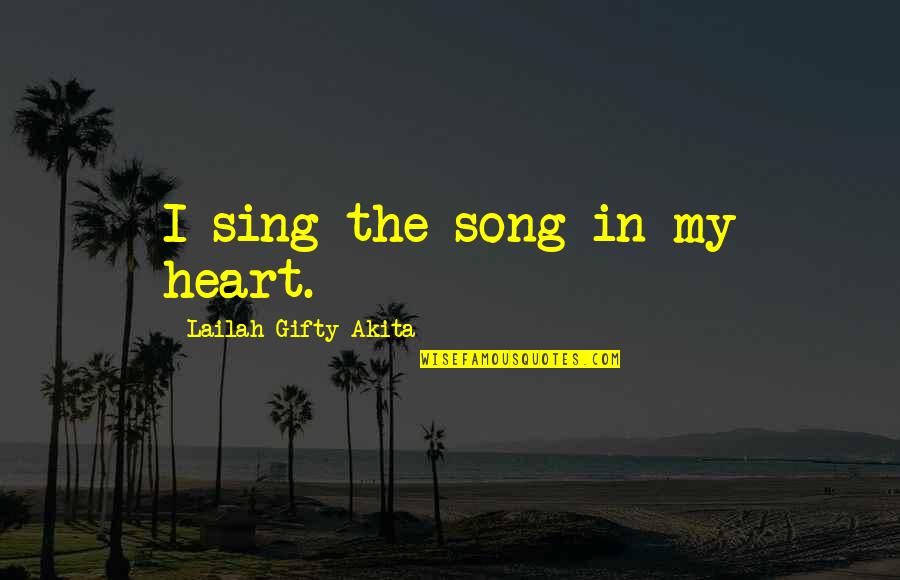 I sing the song in my heart.
—
Lailah Gifty Akita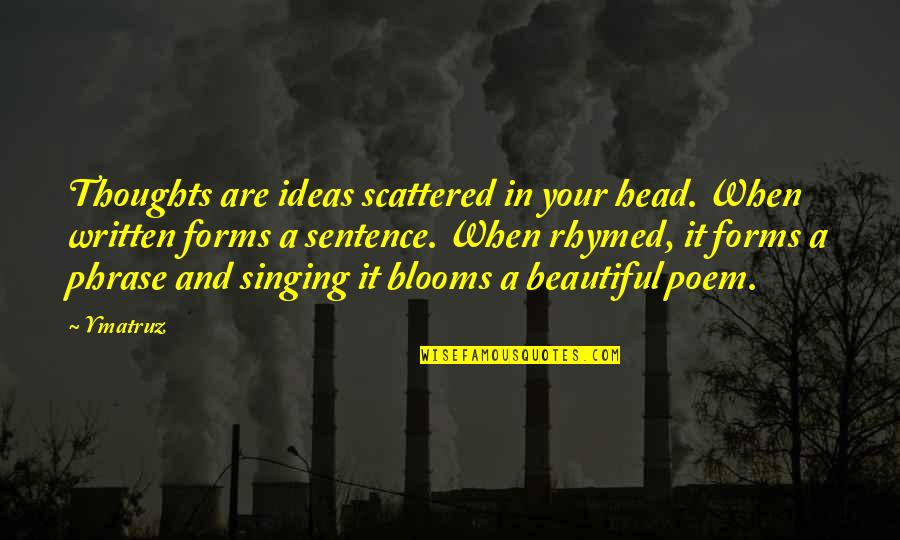 Thoughts are ideas scattered in your head. When written forms a sentence. When rhymed, it forms a phrase and singing it blooms a beautiful poem.
—
Ymatruz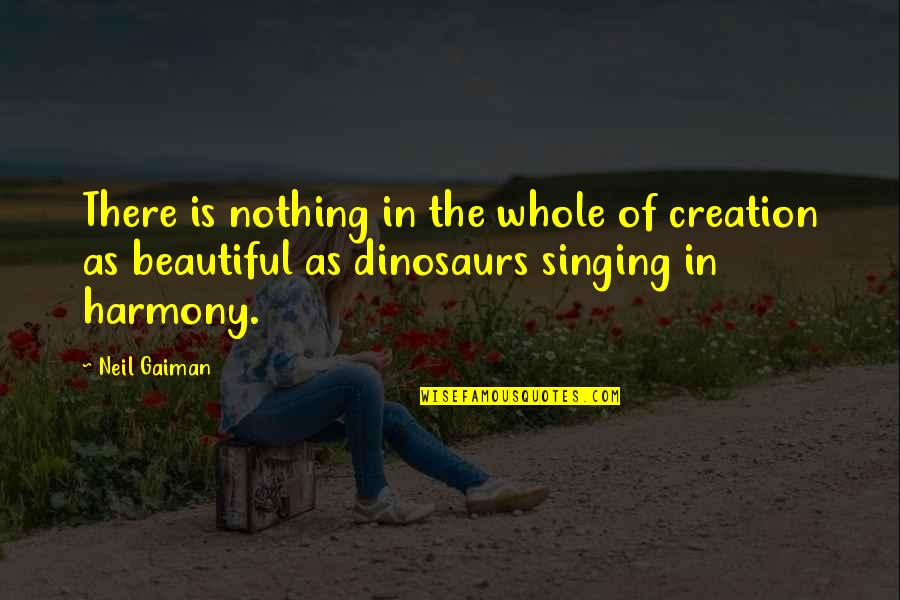 There is nothing in the whole of creation as beautiful as dinosaurs singing in harmony.
—
Neil Gaiman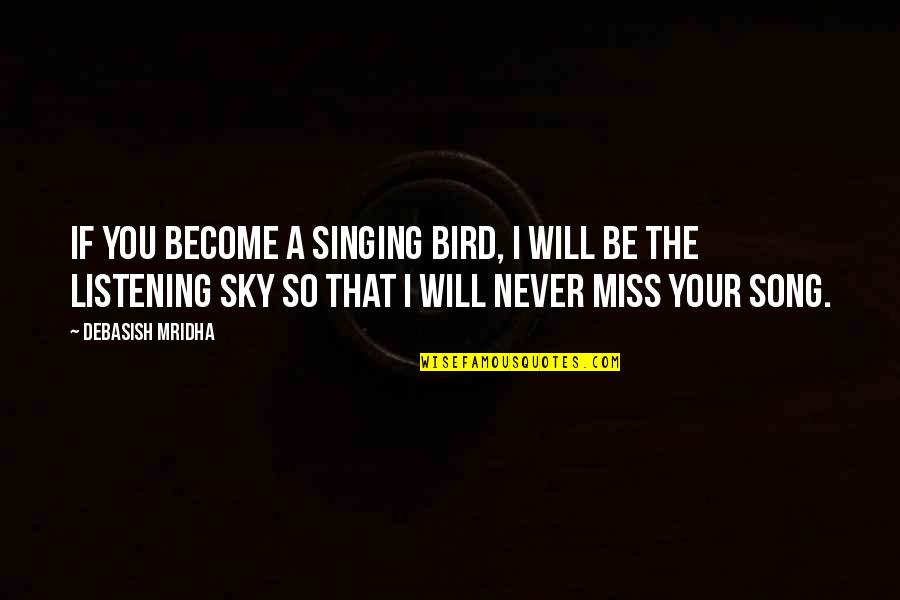 If you become a singing bird, I will be the listening sky so that I will never miss your song.
—
Debasish Mridha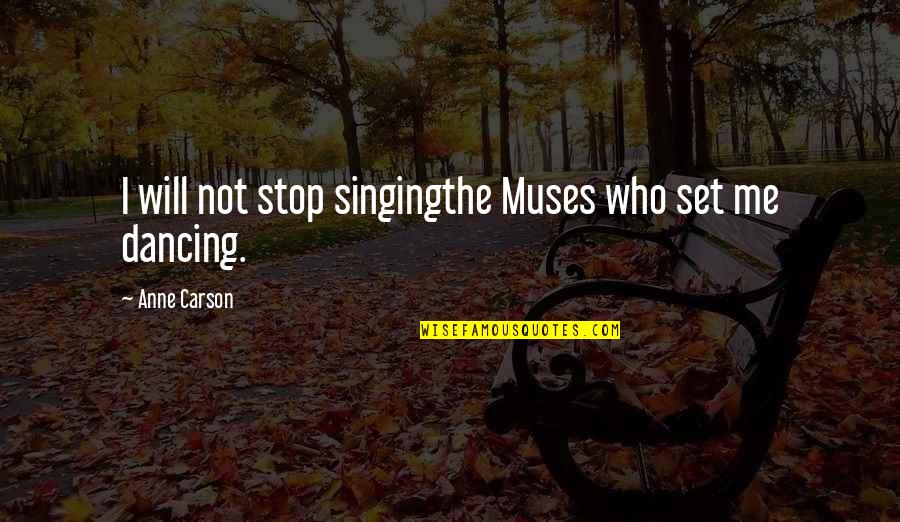 I will not stop singing
the Muses who set me dancing.
—
Anne Carson
We don't ask when people age out of singing, or eating ice cream; why would we stop making love?
—
Ashton Applewhite
Nature is always talking to you, smiling to you, and singing to you. To understand, you just have to be open to listen with your heart and soul. —
Debasish Mridha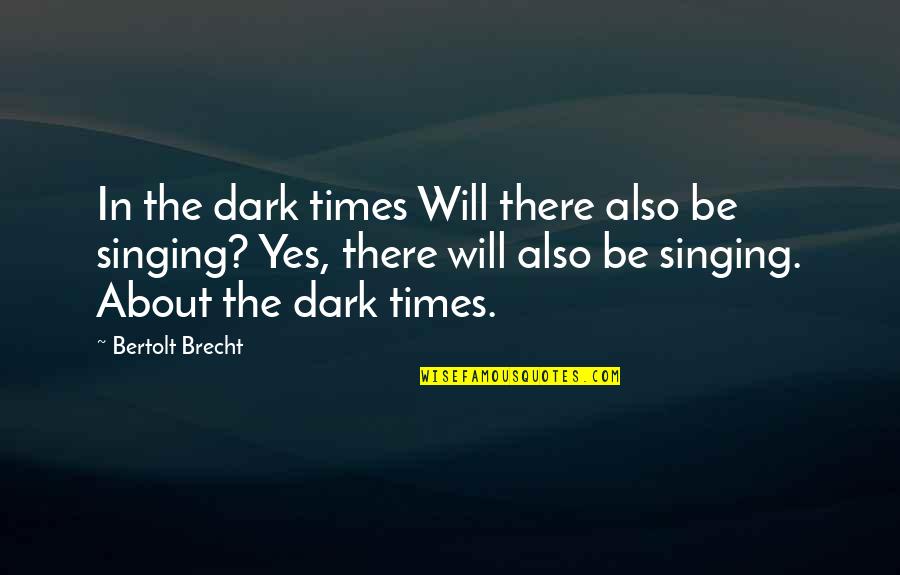 In the dark times Will there also be singing? Yes, there will also be singing. About the dark times. —
Bertolt Brecht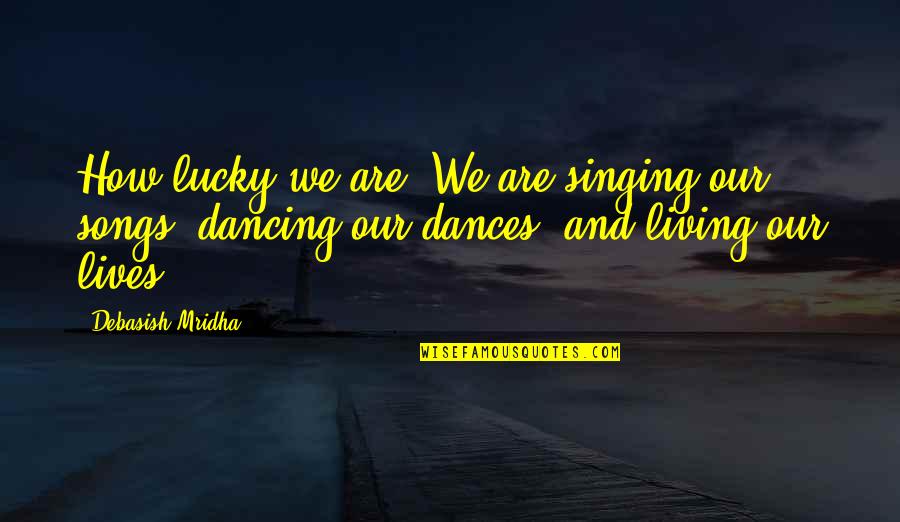 How lucky we are! We are singing our songs, dancing our dances, and living our lives. —
Debasish Mridha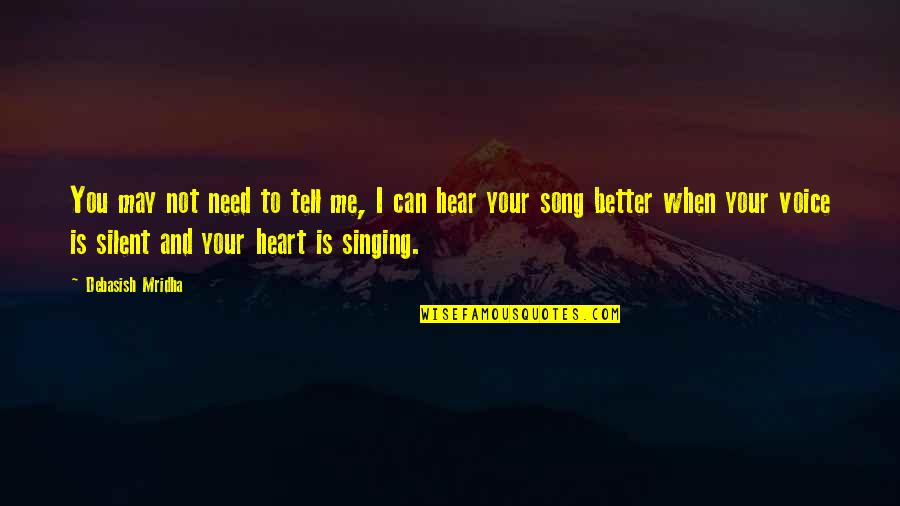 You may not need to tell me, I can hear your song better when your voice is silent and your heart is singing. —
Debasish Mridha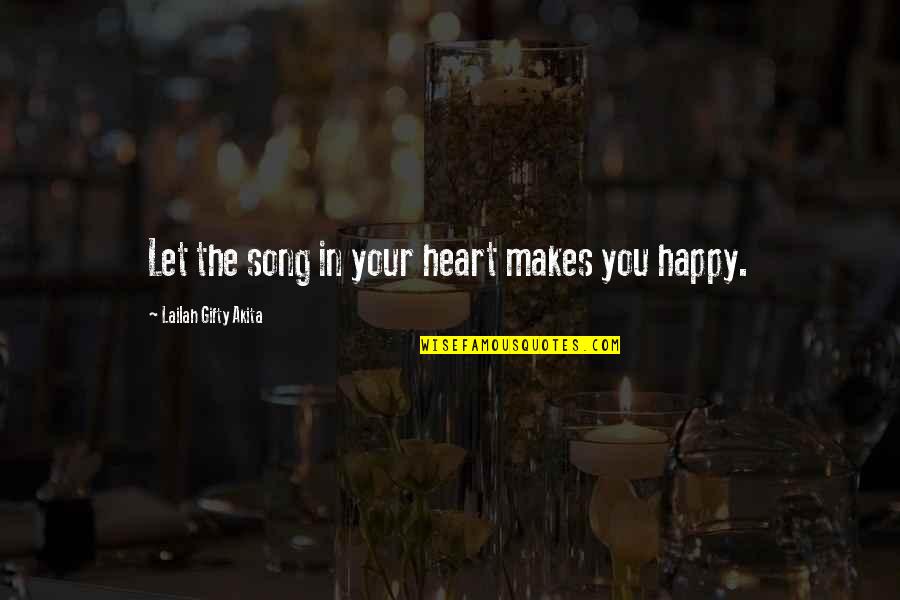 Let the song in your heart makes you happy. —
Lailah Gifty Akita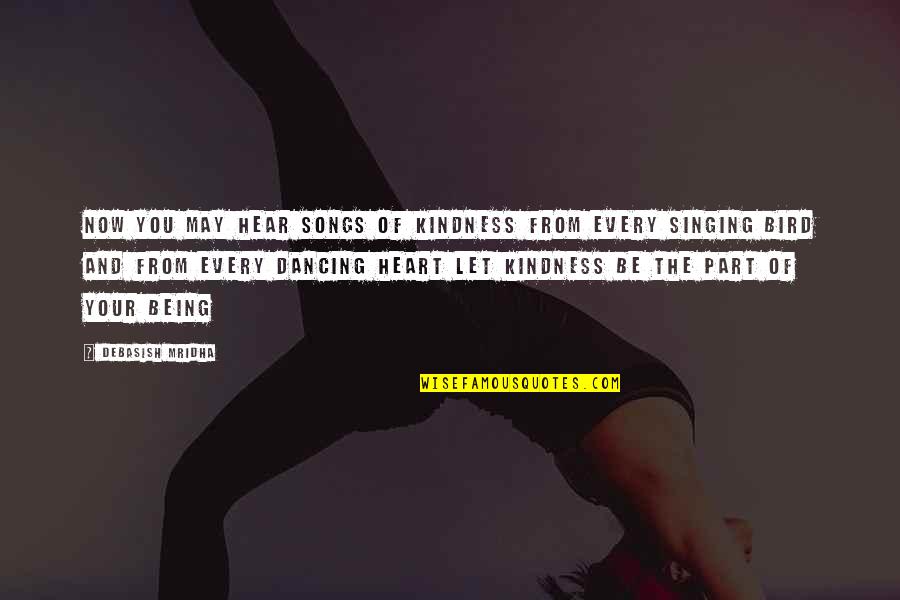 Now you may hear songs of kindness
From every singing bird
And from every dancing heart
Let kindness be the part of your being —
Debasish Mridha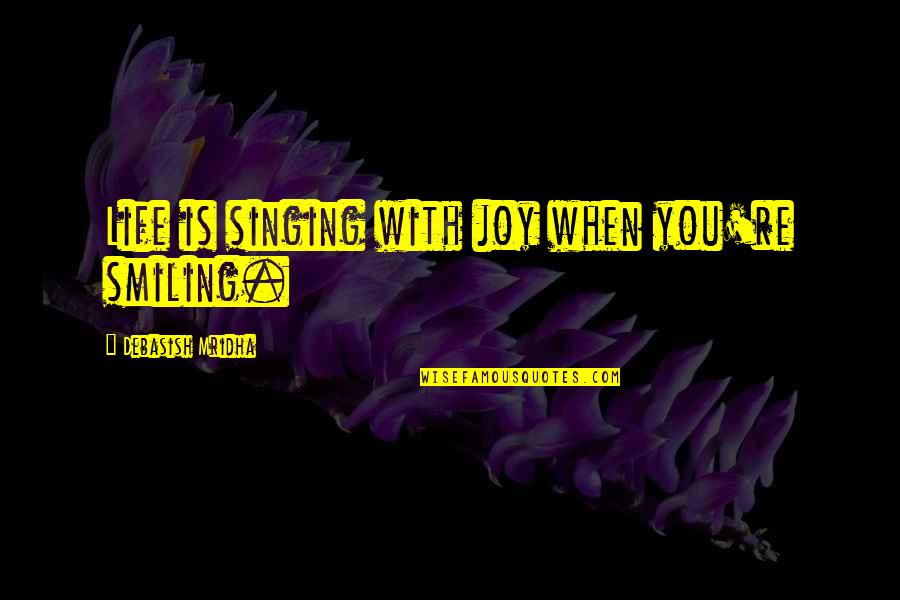 Life is singing with joy when you're smiling. —
Debasish Mridha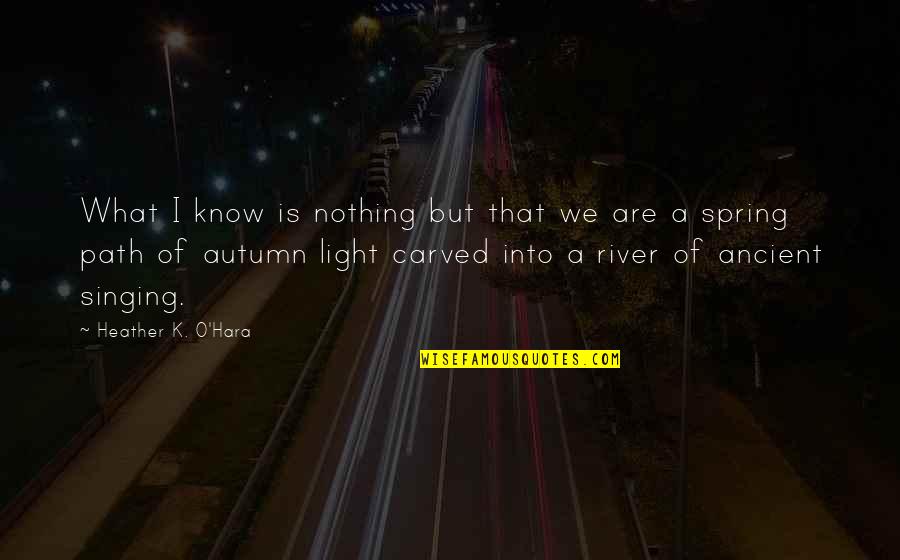 What I know is nothing but that we are a spring path of autumn light carved into a river of ancient singing. —
Heather K. O'Hara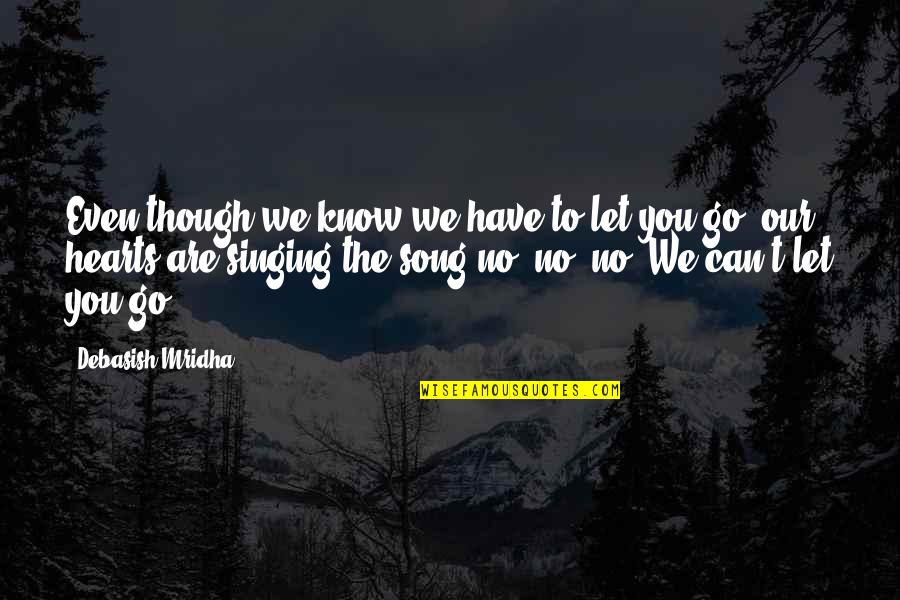 Even though we know we have to let you go, our hearts are singing the song no- no- no. We can't let you go. —
Debasish Mridha
Some people dance with singing rain; some people get wet with misery and pain. —
Debasish Mridha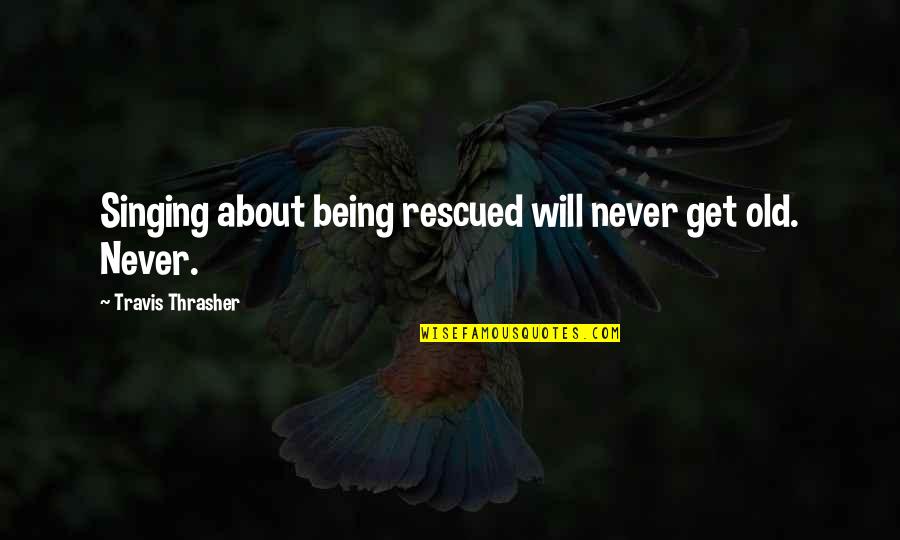 Singing about being rescued will never get old. Never. —
Travis Thrasher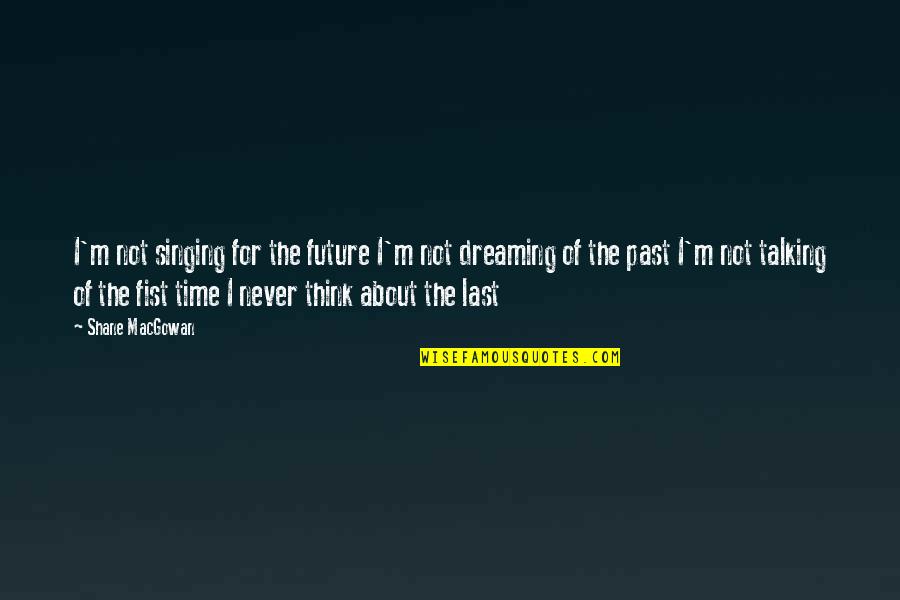 I'm not singing for the future
I'm not dreaming of the past
I'm not talking of the fist time
I never think about the last —
Shane MacGowan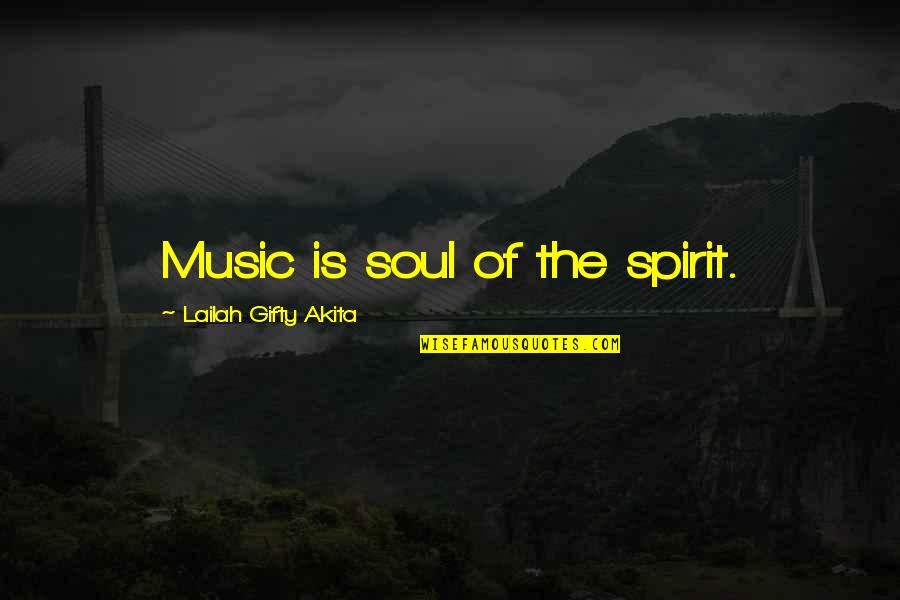 Music is soul of the spirit. —
Lailah Gifty Akita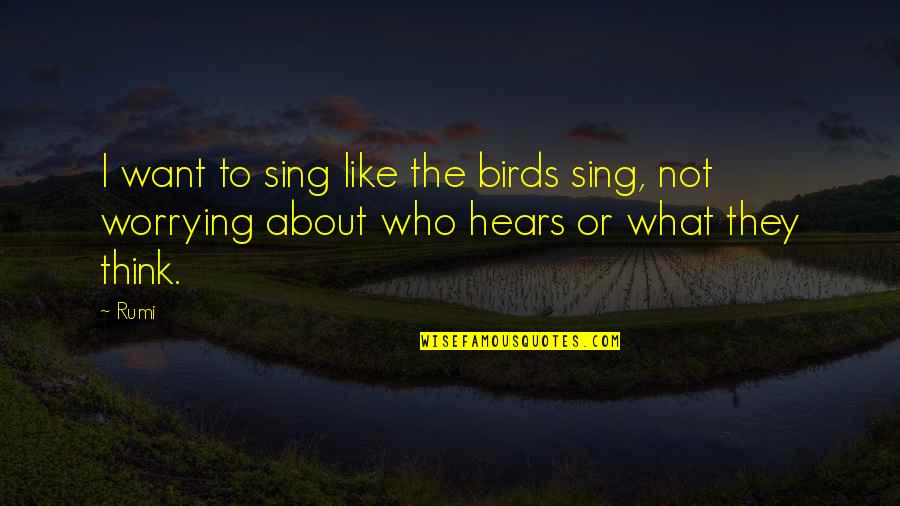 I want to sing like the birds sing, not worrying about who hears or what they think. —
Rumi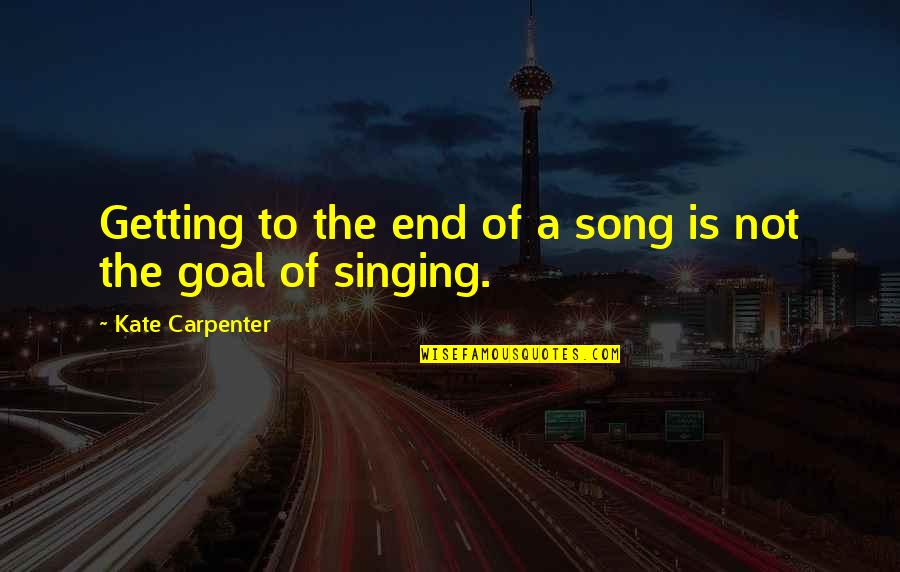 Getting to the end of a song is not the goal of singing. —
Kate Carpenter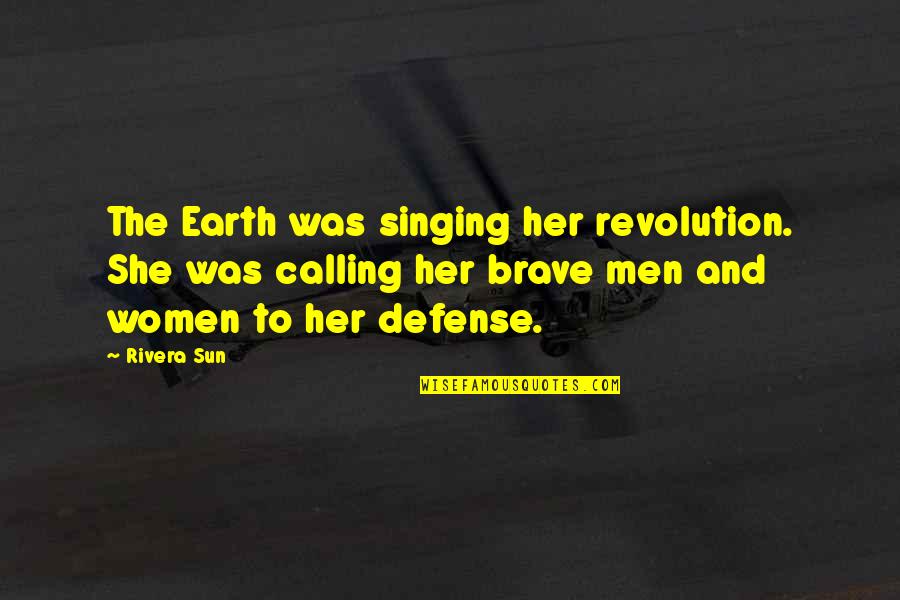 The Earth was singing her revolution. She was calling her brave men and women to her defense. —
Rivera Sun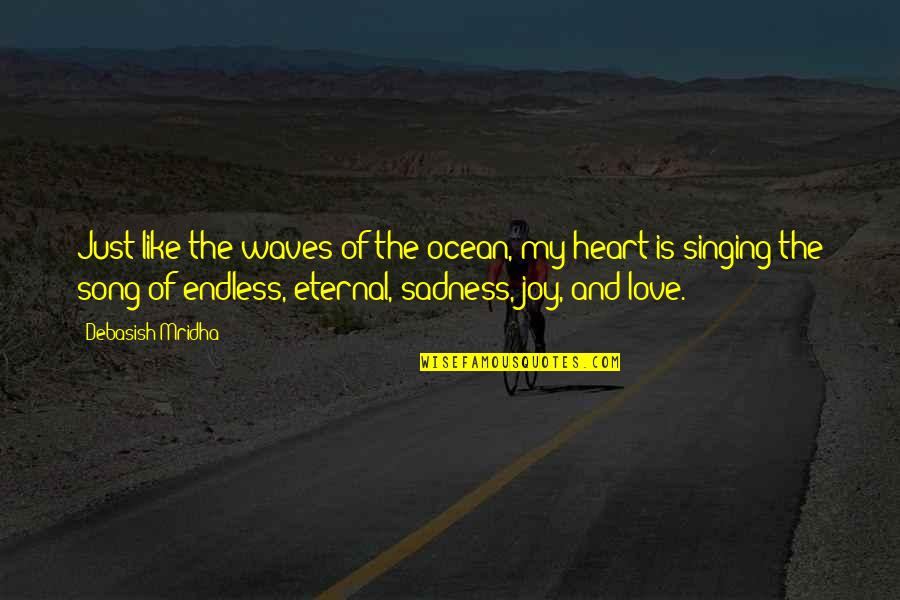 Just like the waves of the ocean, my heart is singing the song of endless, eternal, sadness, joy, and love. —
Debasish Mridha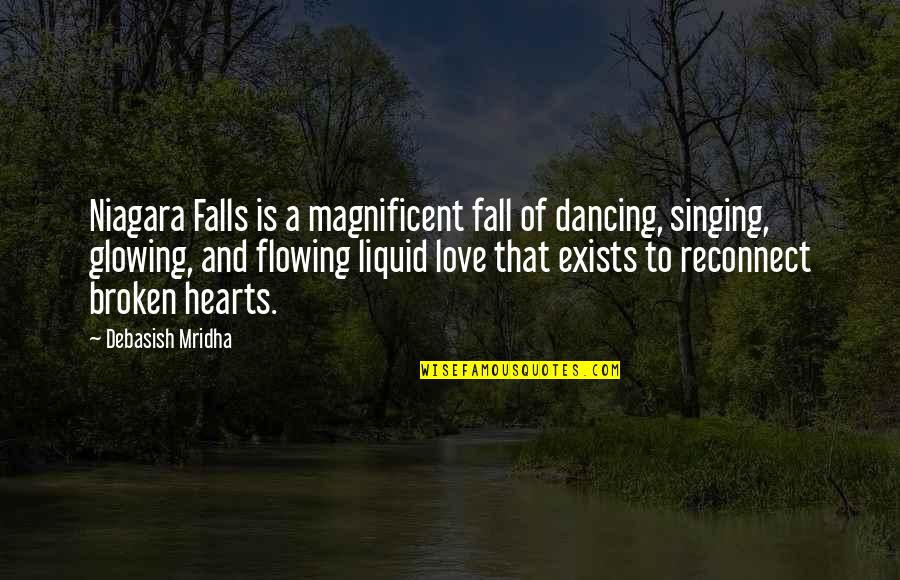 Niagara Falls is a magnificent fall of dancing, singing, glowing, and flowing liquid love that exists to reconnect broken hearts. —
Debasish Mridha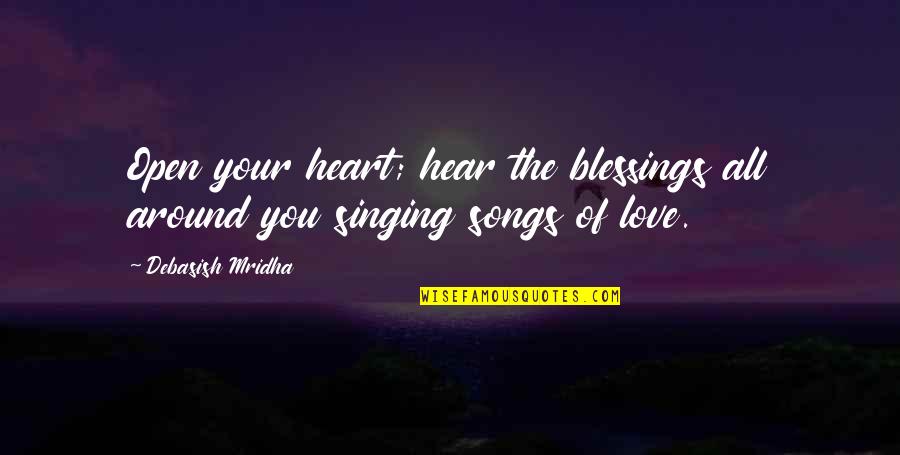 Open your heart; hear the blessings all around you singing songs of love. —
Debasish Mridha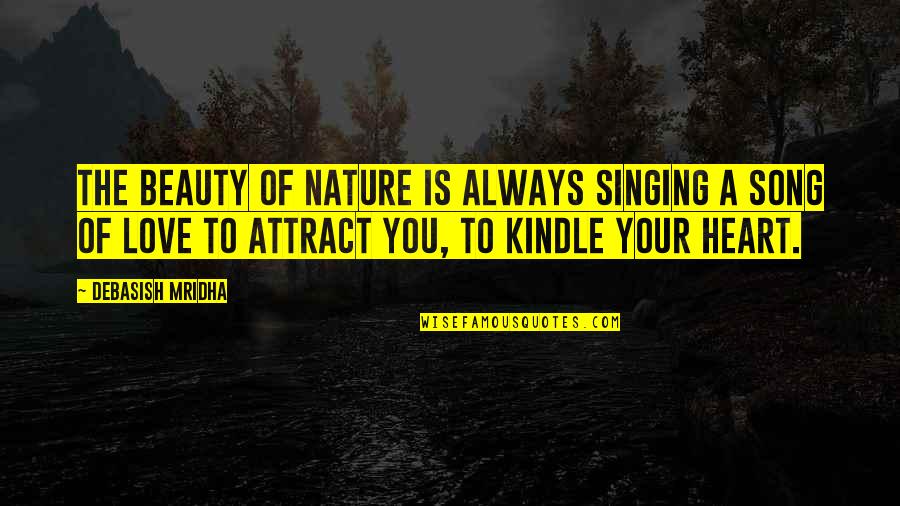 The Beauty of nature is always singing a song of love to attract you, to kindle your heart. —
Debasish Mridha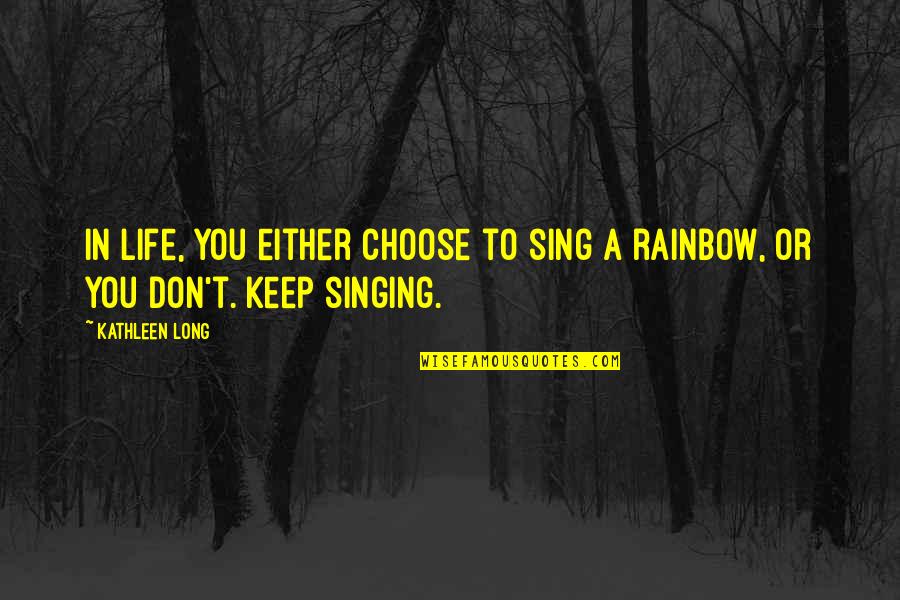 In life, you either choose to sing a rainbow, or you don't. Keep singing. —
Kathleen Long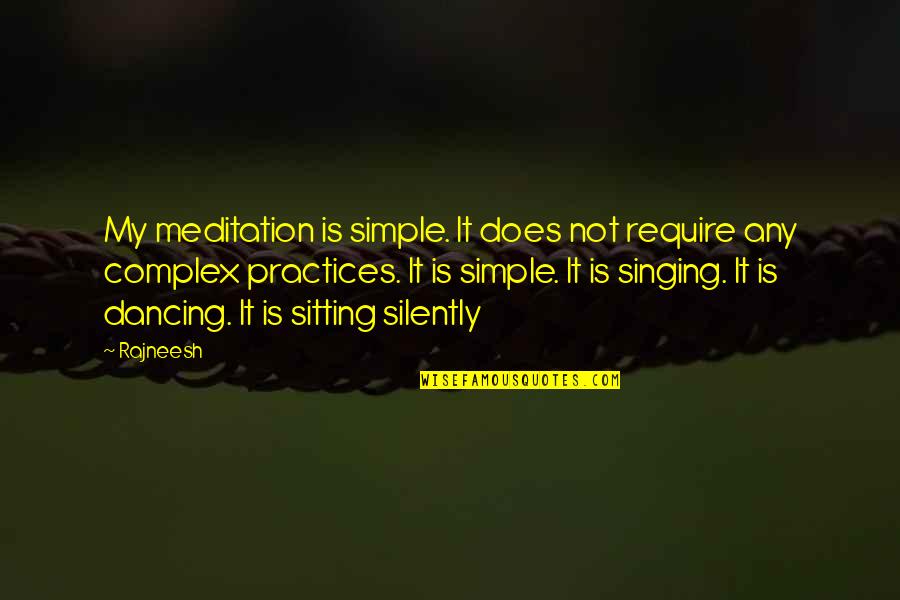 My meditation is simple. It does not require any complex practices. It is simple. It is singing. It is dancing. It is sitting silently —
Rajneesh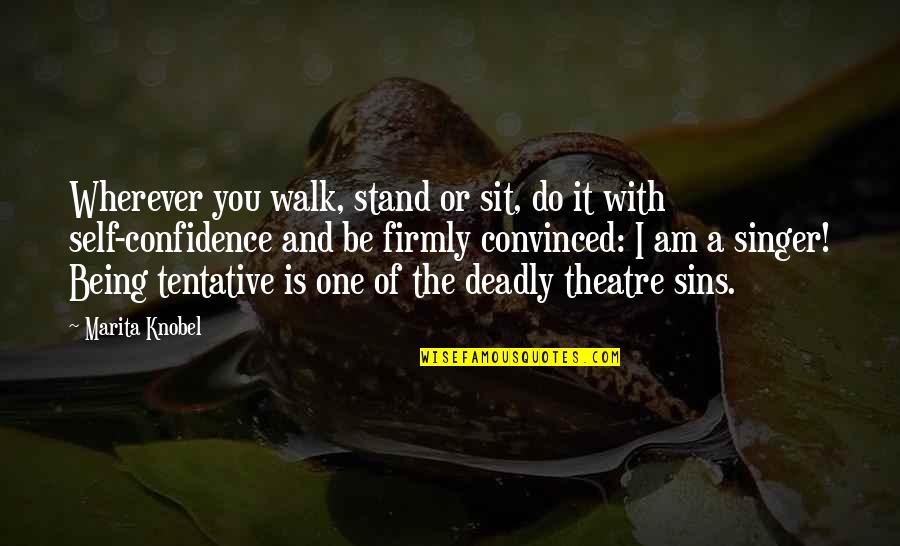 Wherever you walk, stand or sit, do it with self-confidence and be firmly convinced: I am a singer! Being tentative is one of the deadly theatre sins. —
Marita Knobel