I'm Ready For Whatever Quotes
Collection of top 30 famous quotes about I'm Ready For Whatever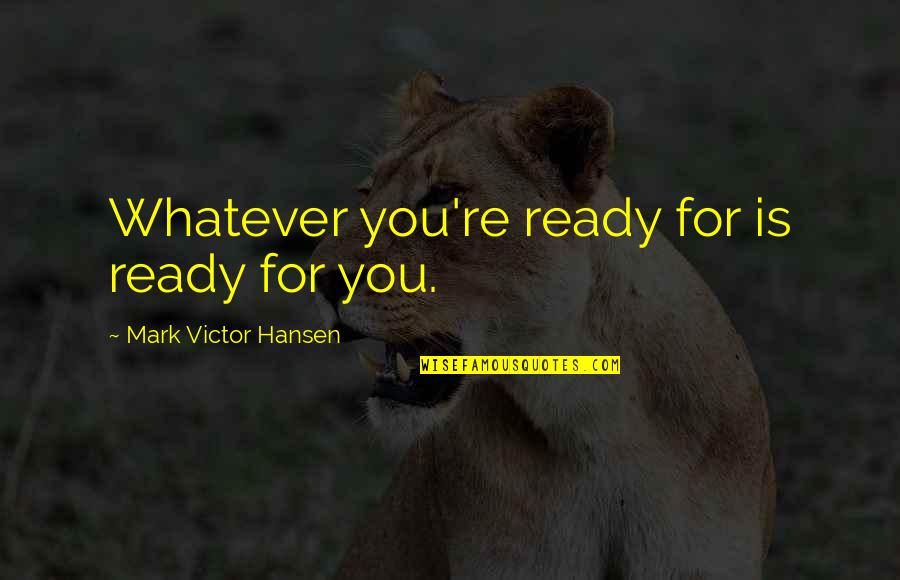 Whatever you're ready for is ready for you.
—
Mark Victor Hansen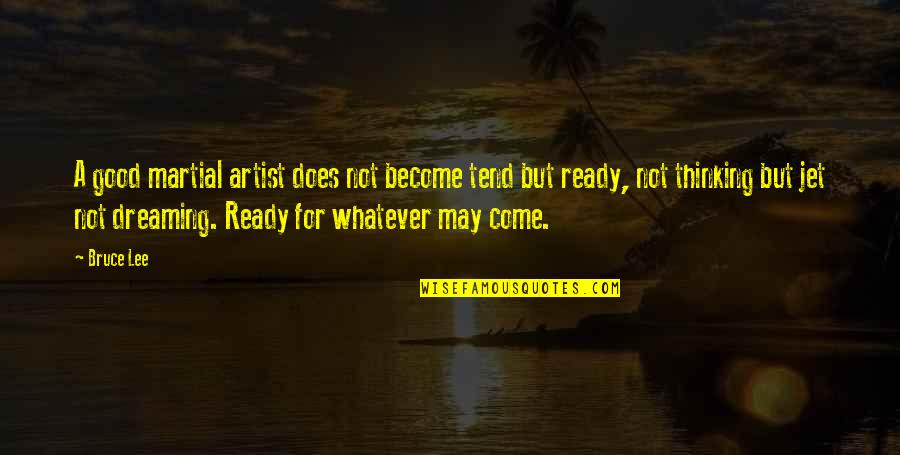 A good martial artist does not become tend but ready, not thinking but jet not dreaming. Ready for whatever may come.
—
Bruce Lee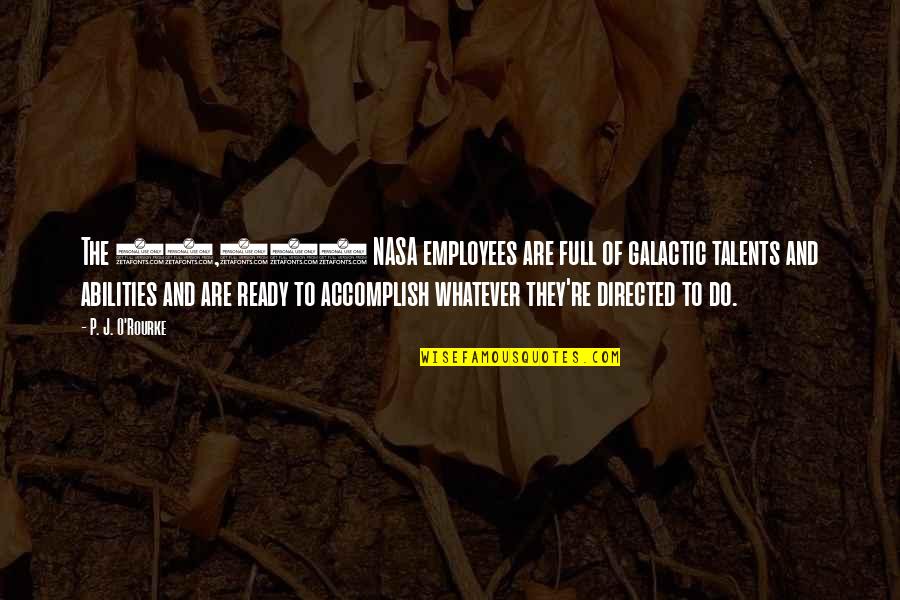 The 18,000 NASA employees are full of galactic talents and abilities and are ready to accomplish whatever they're directed to do.
—
P. J. O'Rourke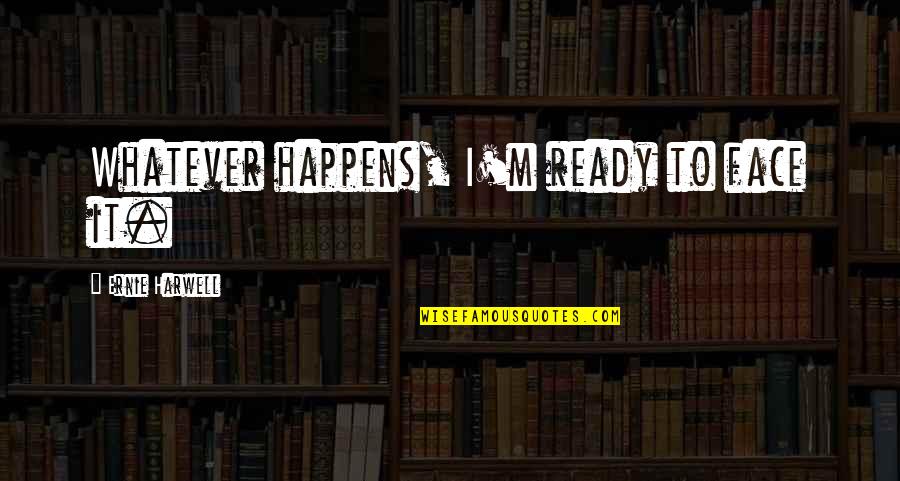 Whatever happens, I'm ready to face it.
—
Ernie Harwell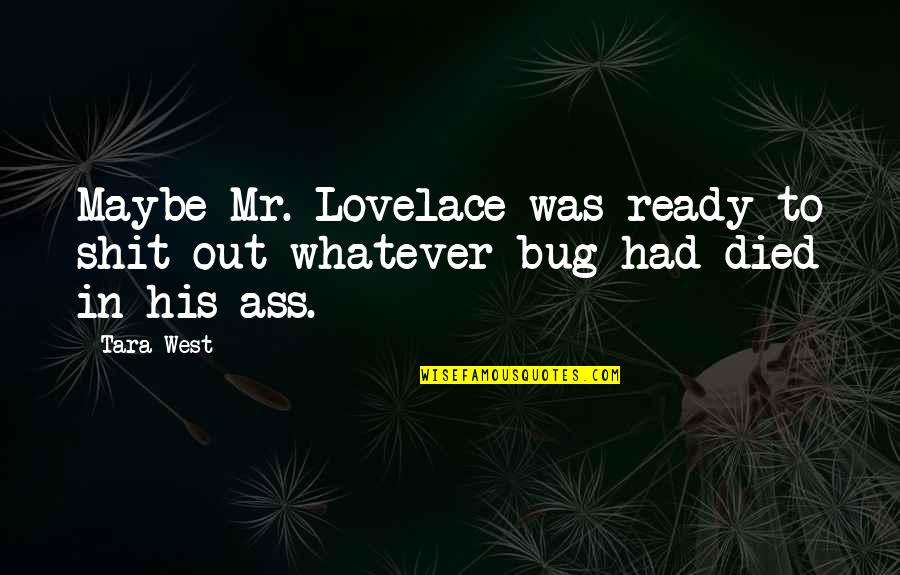 Maybe Mr. Lovelace was ready to shit out whatever bug had died in his ass.
—
Tara West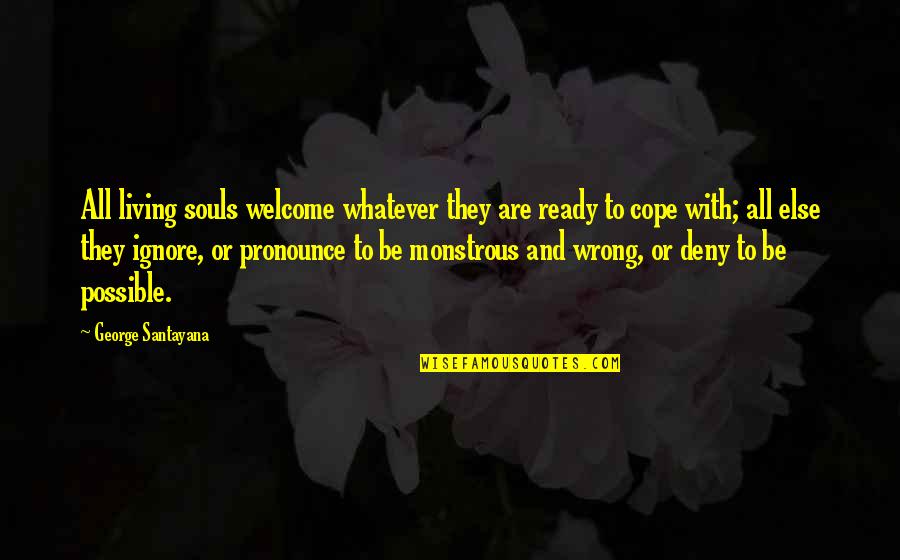 All living souls welcome whatever they are ready to cope with; all else they ignore, or pronounce to be monstrous and wrong, or deny to be possible.
—
George Santayana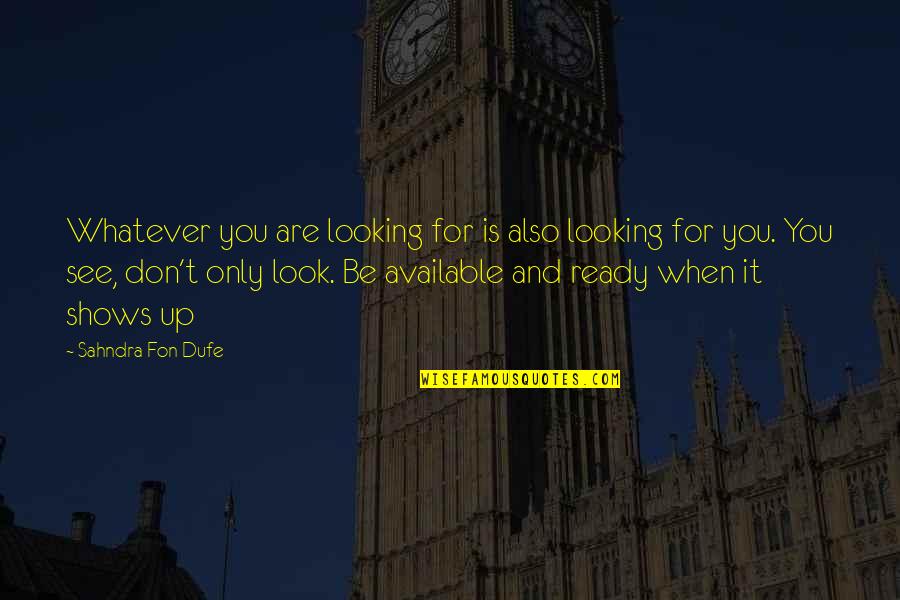 Whatever you are looking for is also looking for you. You see, don't only look. Be available and ready when it shows up
—
Sahndra Fon Dufe
Oh, Life, I am yours. Whatever it is you want of me, I am ready to give.
—
William Steig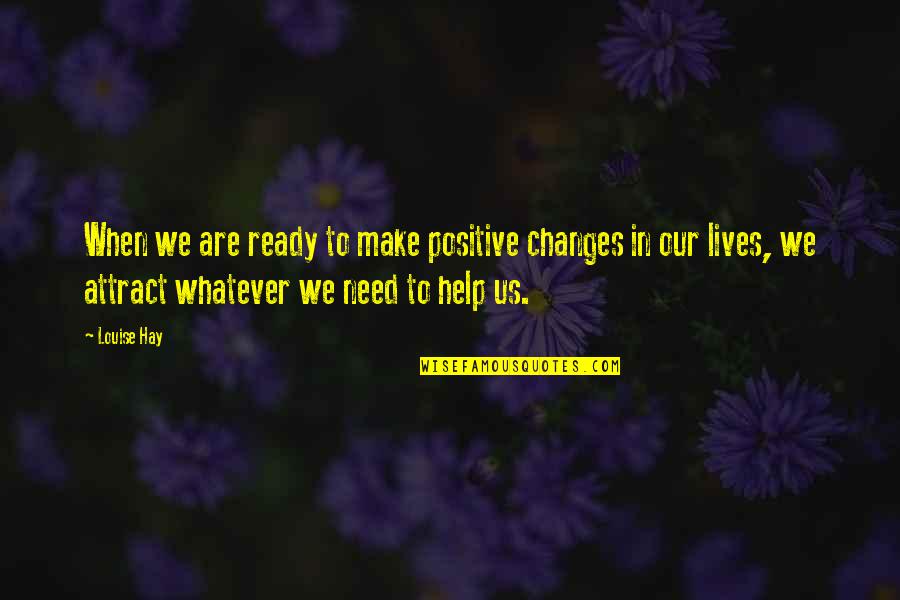 When we are ready to make positive changes in our lives, we attract whatever we need to help us.
—
Louise Hay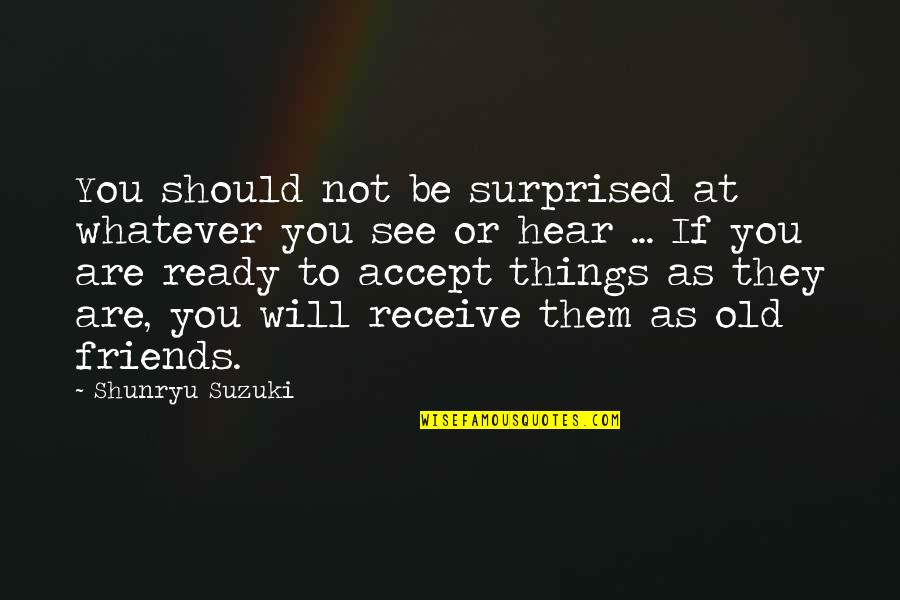 You should not be surprised at whatever you see or hear ... If you are ready to accept things as they are, you will receive them as old friends.
—
Shunryu Suzuki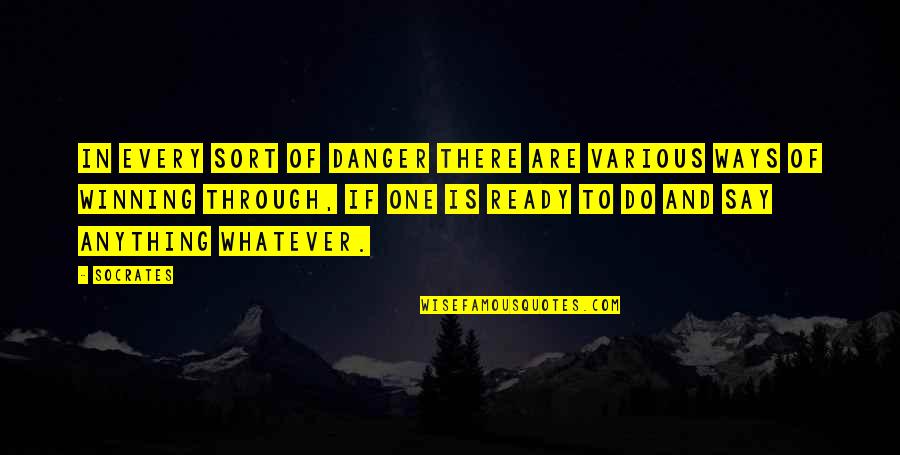 In every sort of danger there are various ways of winning through, if one is ready to do and say anything whatever. —
Socrates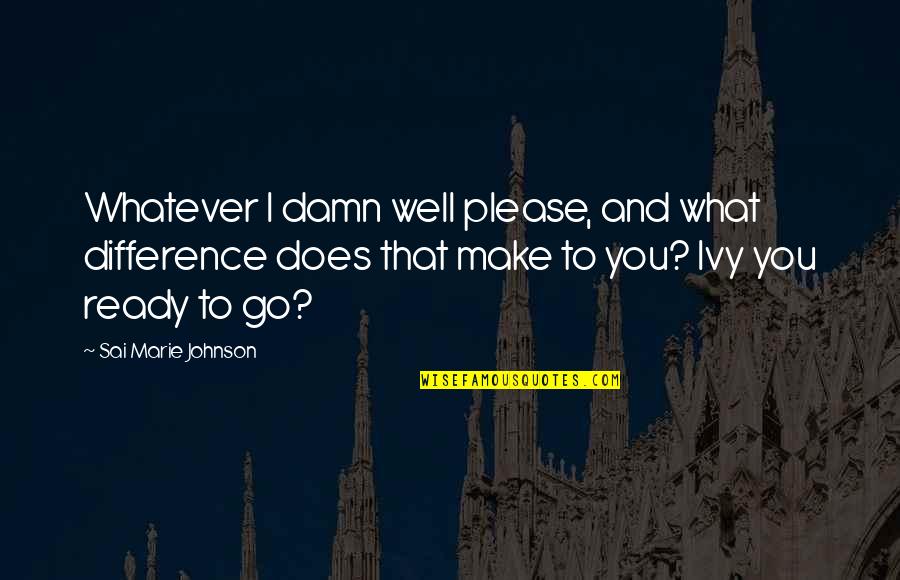 Whatever I damn well please, and what difference does that make to you? Ivy you ready to go? —
Sai Marie Johnson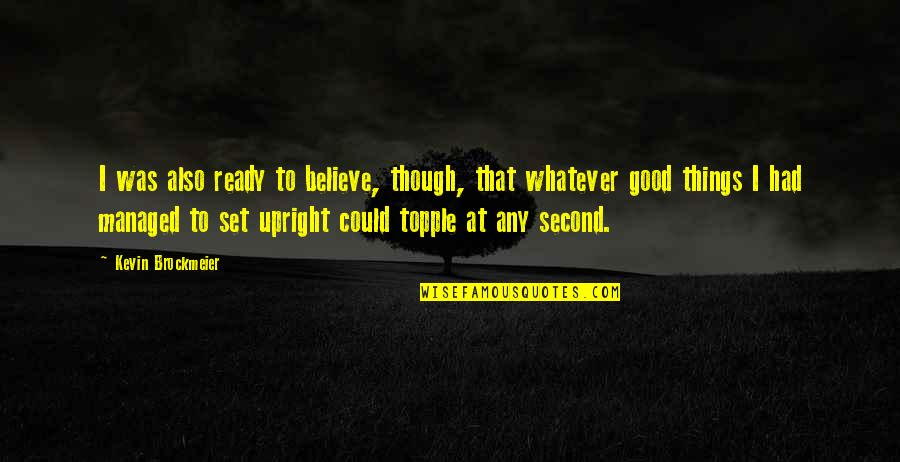 I was also ready to believe, though, that whatever good things I had managed to set upright could topple at any second. —
Kevin Brockmeier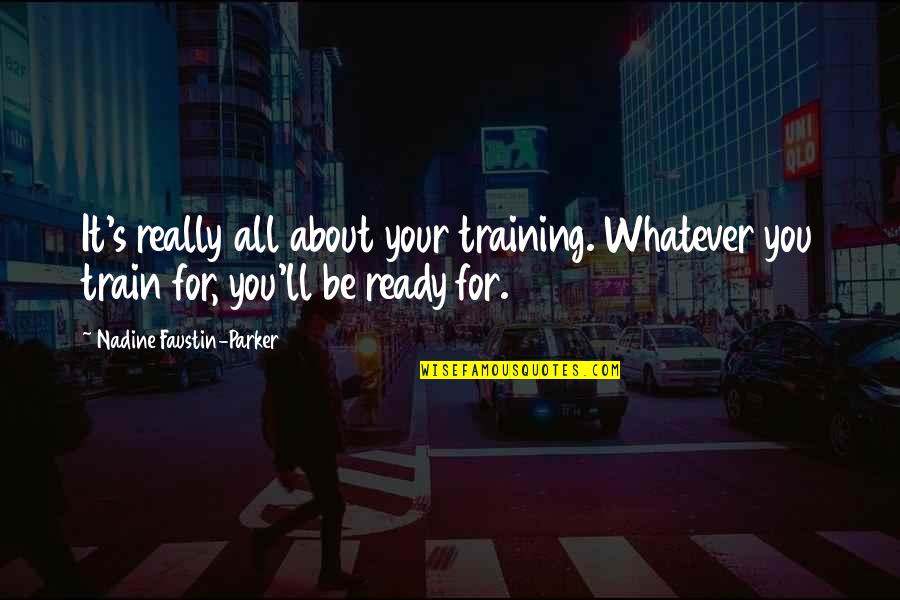 It's really all about your training. Whatever you train for, you'll be ready for. —
Nadine Faustin-Parker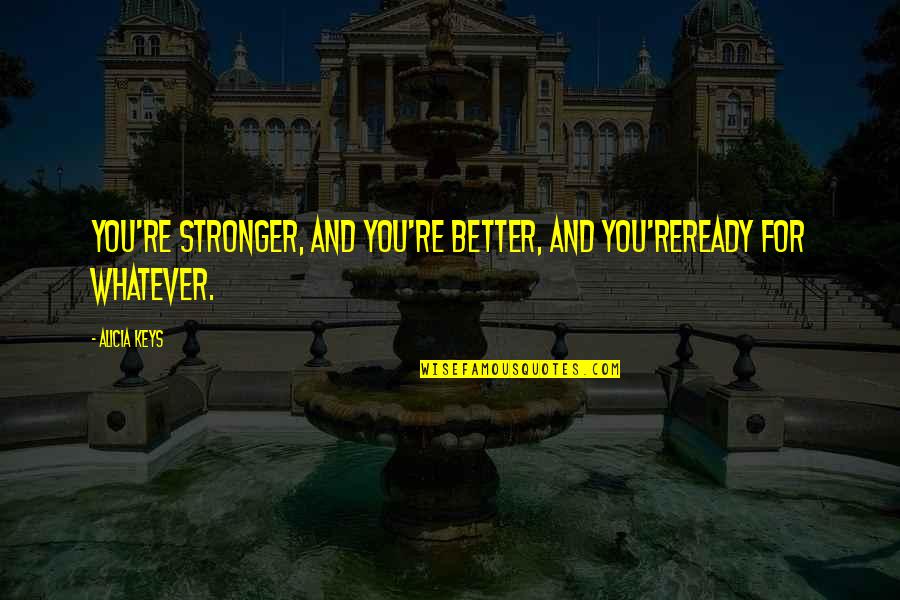 You're stronger, and you're better, and you're
ready for whatever. —
Alicia Keys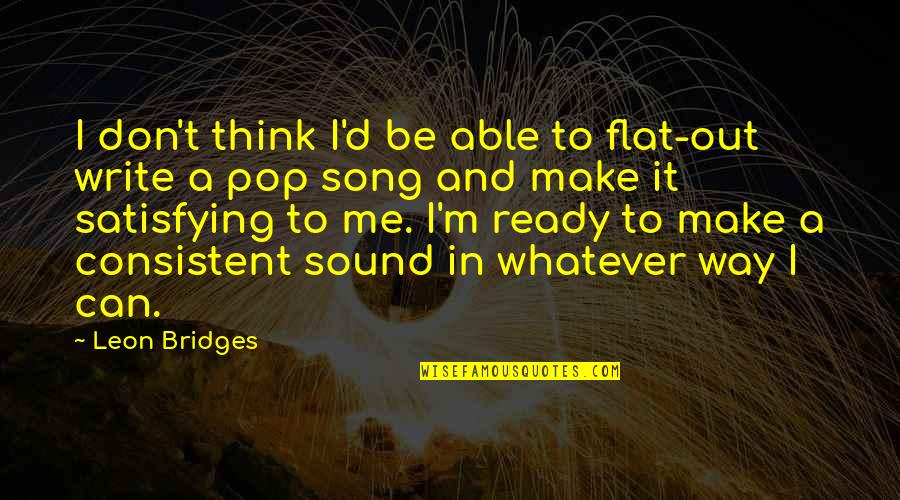 I don't think I'd be able to flat-out write a pop song and make it satisfying to me. I'm ready to make a consistent sound in whatever way I can. —
Leon Bridges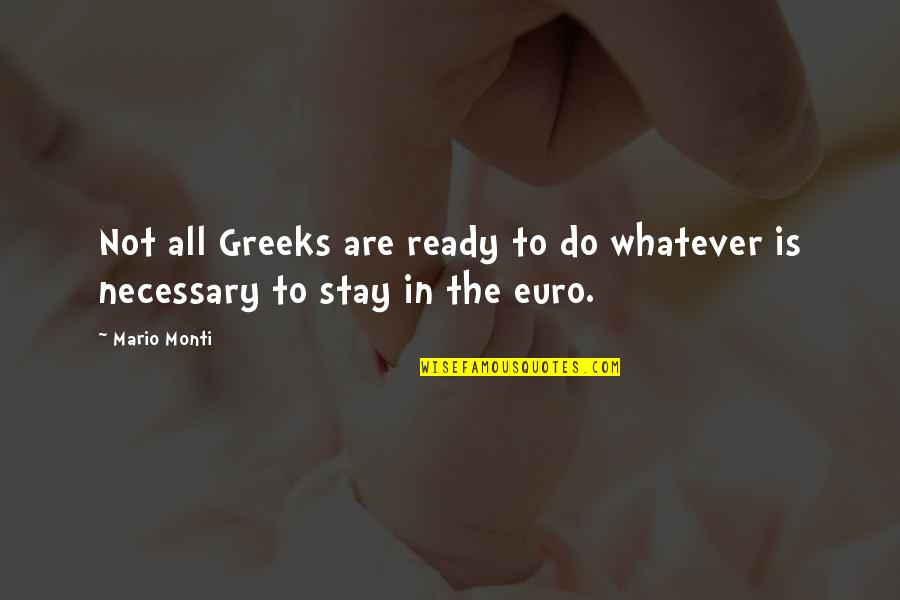 Not all Greeks are ready to do whatever is necessary to stay in the euro. —
Mario Monti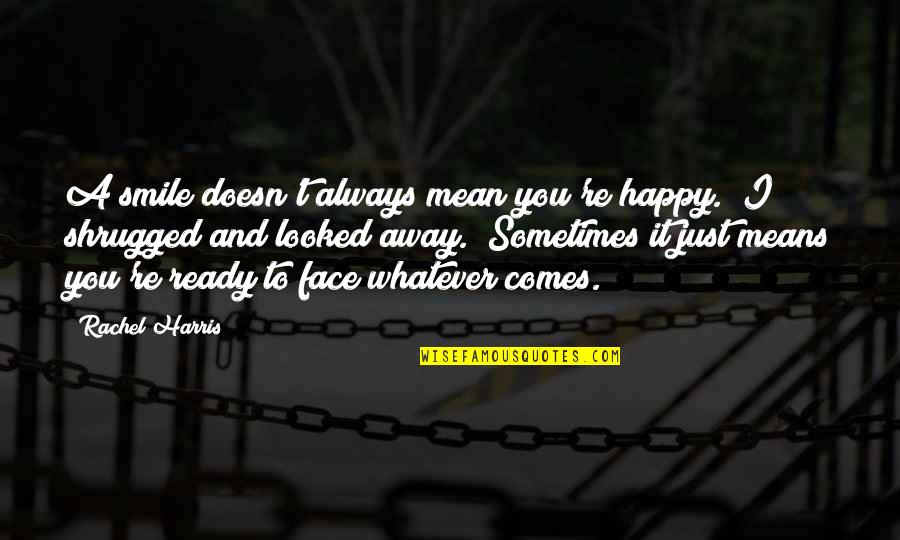 A smile doesn't always mean you're happy." I shrugged and looked away. "Sometimes it just means you're ready to face whatever comes. —
Rachel Harris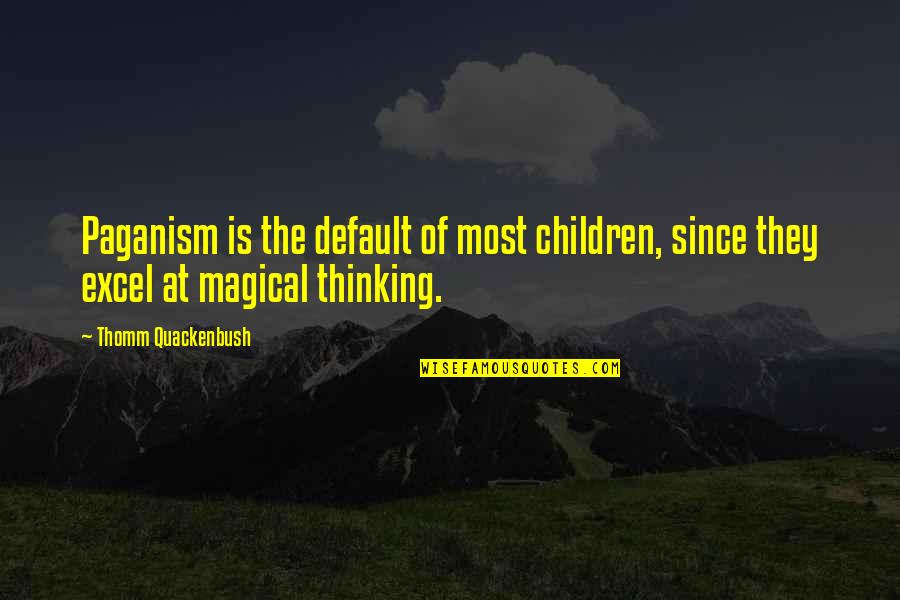 Paganism is the default of most children, since they excel at magical thinking. —
Thomm Quackenbush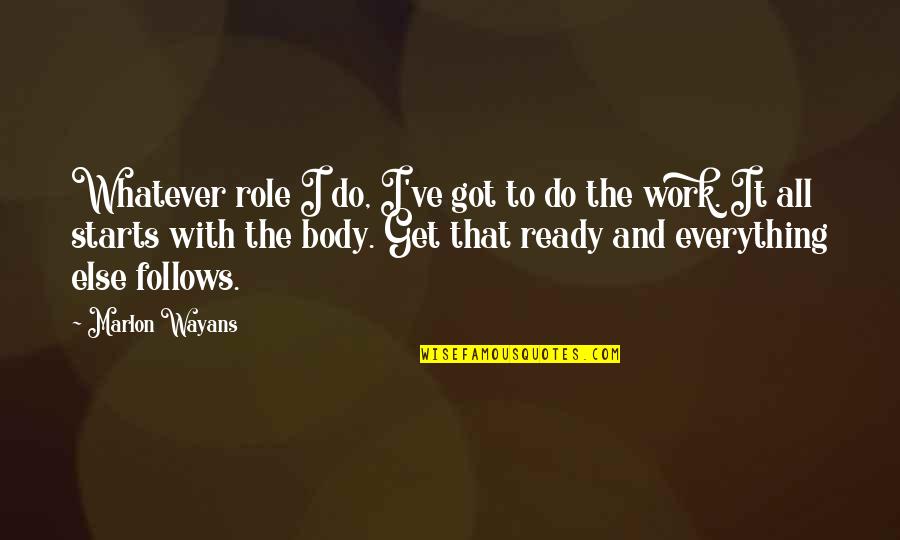 Whatever role I do, I've got to do the work. It all starts with the body. Get that ready and everything else follows. —
Marlon Wayans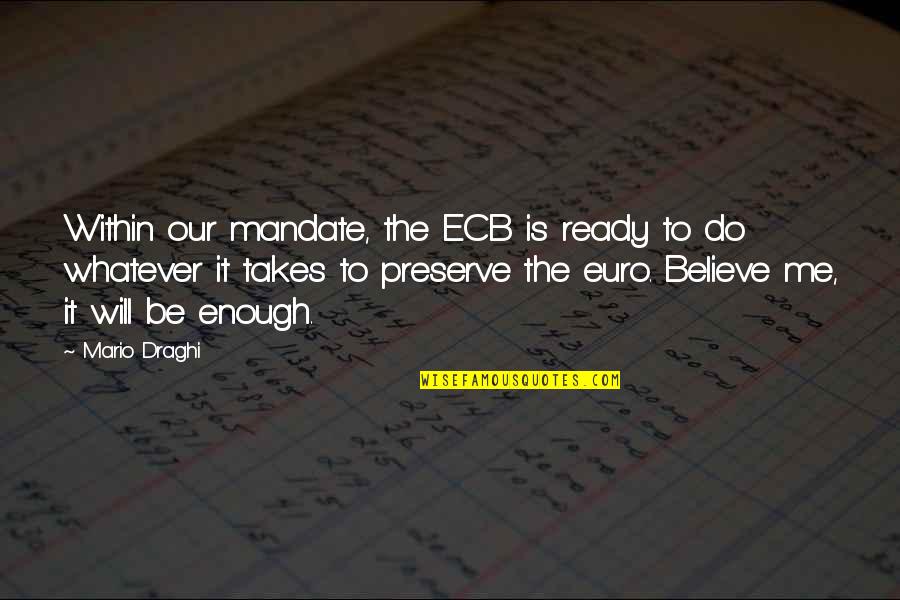 Within our mandate, the ECB is ready to do whatever it takes to preserve the euro. Believe me, it will be enough. —
Mario Draghi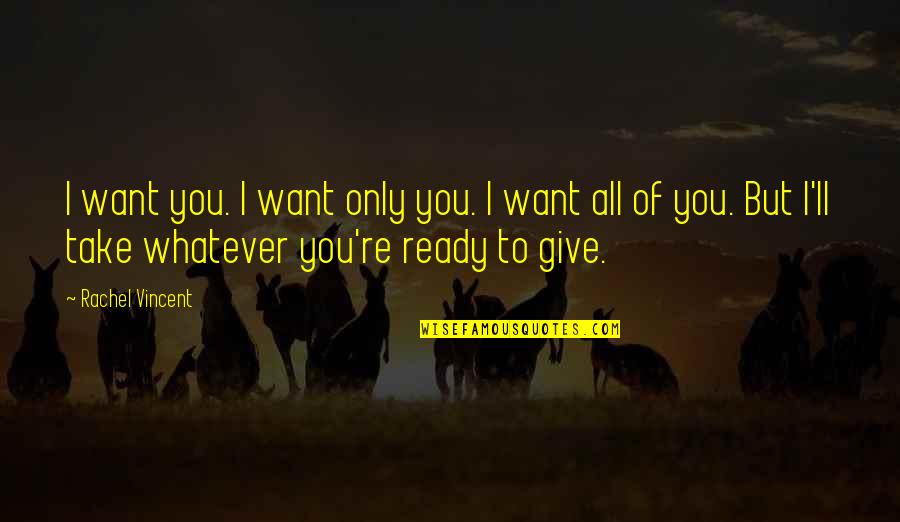 I want you. I want only you. I want all of you. But I'll take whatever you're ready to give. —
Rachel Vincent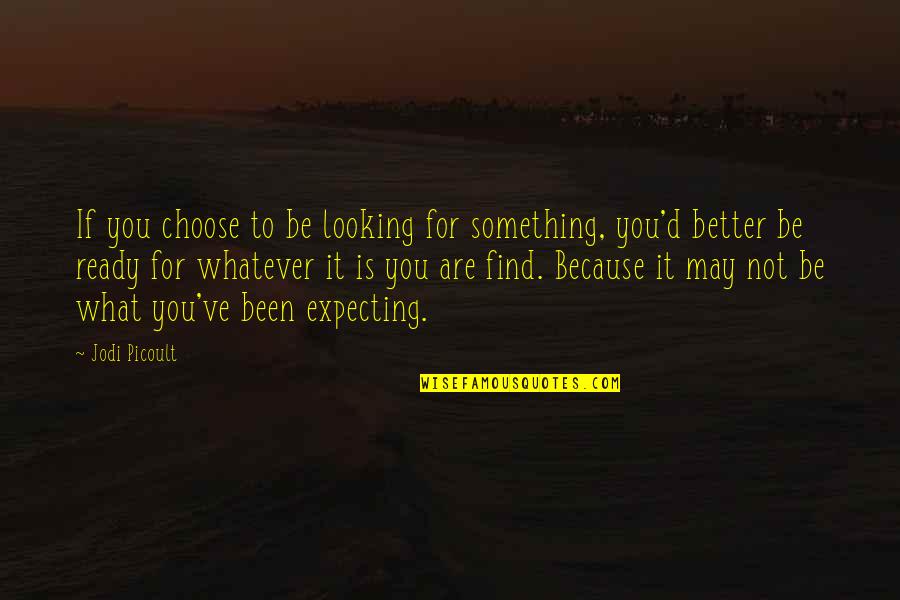 If you choose to be looking for something, you'd better be ready for whatever it is you are find. Because it may not be what you've been expecting. —
Jodi Picoult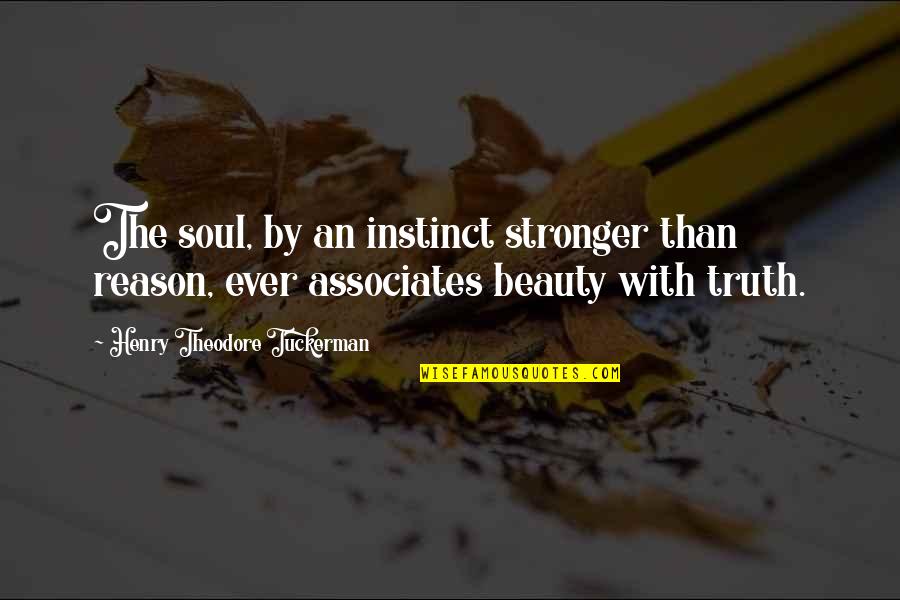 The soul, by an instinct stronger than reason, ever associates beauty with truth. —
Henry Theodore Tuckerman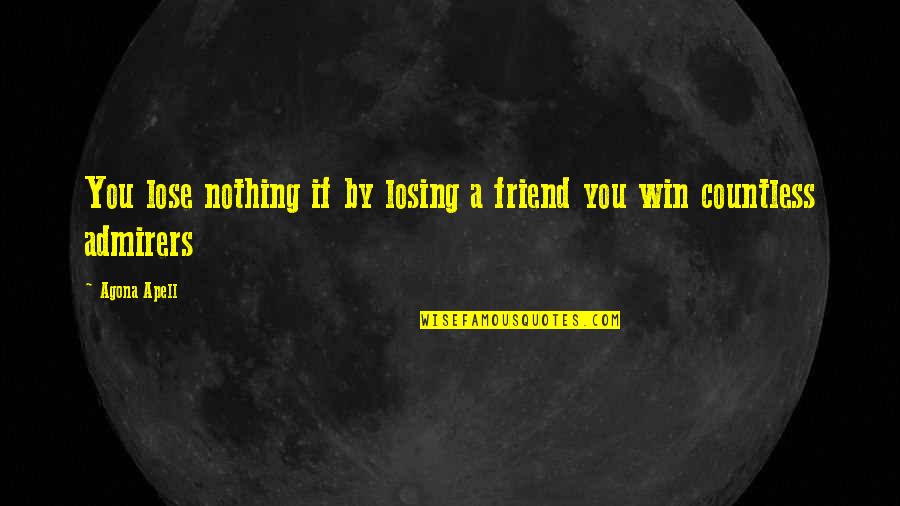 You lose nothing if by losing a friend you win countless admirers —
Agona Apell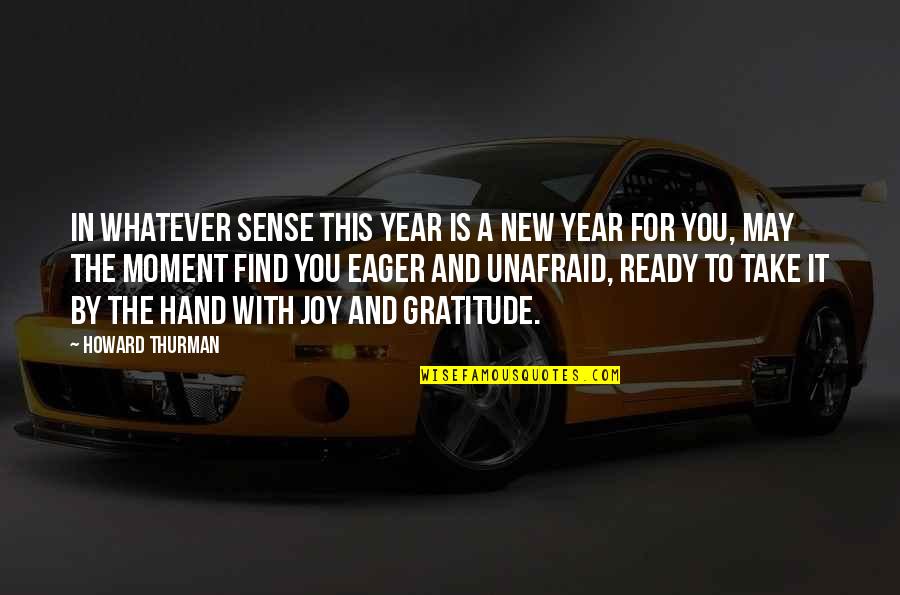 In whatever sense this year is a new year for you, may the moment find you eager and unafraid, ready to take it by the hand with joy and gratitude. —
Howard Thurman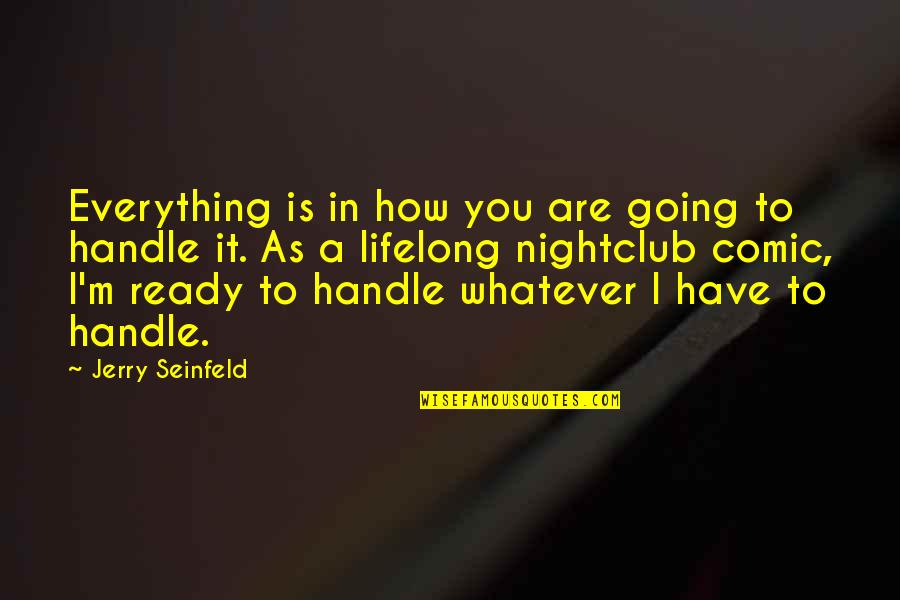 Everything is in how you are going to handle it. As a lifelong nightclub comic, I'm ready to handle whatever I have to handle. —
Jerry Seinfeld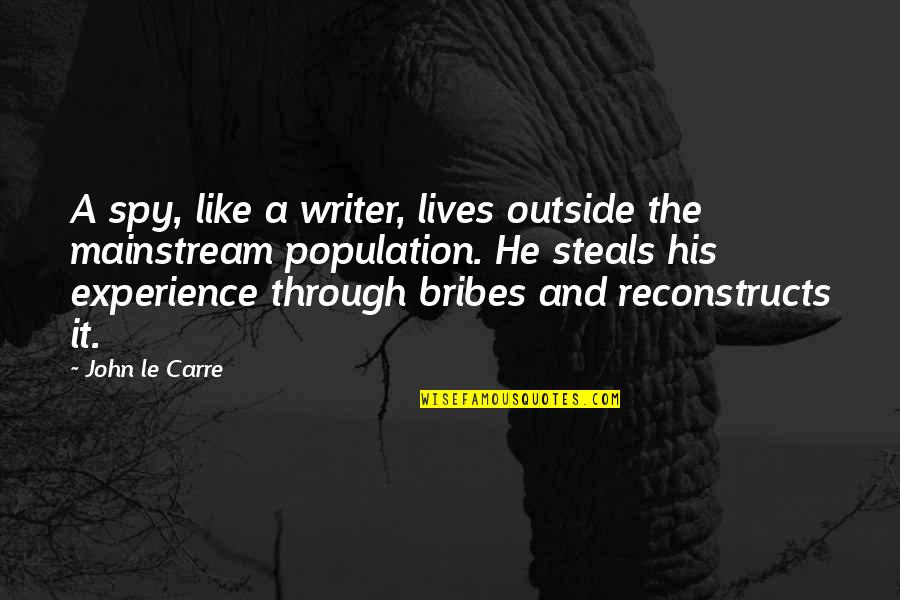 A spy, like a writer, lives outside the mainstream population. He steals his experience through bribes and reconstructs it. —
John Le Carre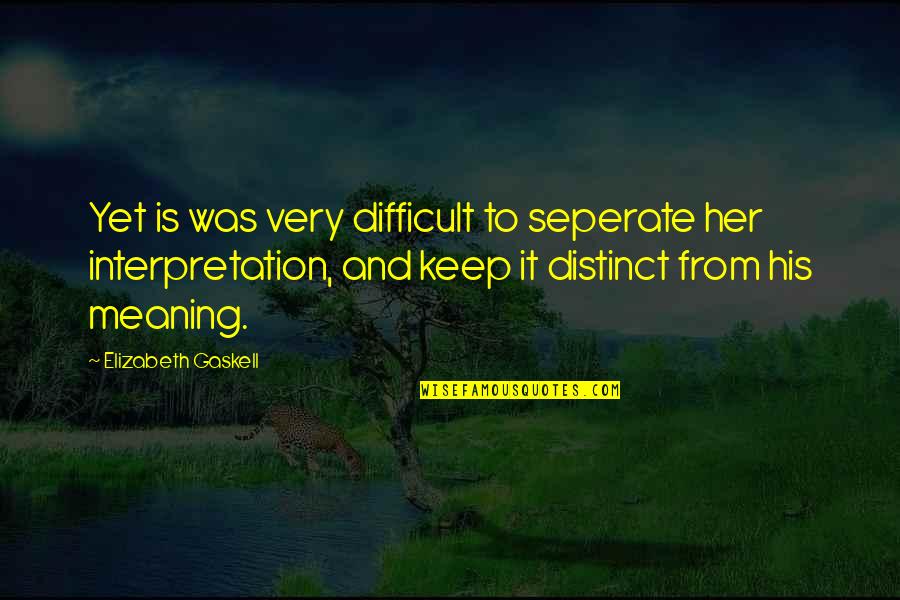 Yet is was very difficult to seperate her interpretation, and keep it distinct from his meaning. —
Elizabeth Gaskell