I'm Hurt But I Forgive You Quotes
Collection of top 34 famous quotes about I'm Hurt But I Forgive You
I'm Hurt But I Forgive You Quotes & Sayings
Happy to read and share the best inspirational I'm Hurt But I Forgive You quotes, sayings and quotations on Wise Famous Quotes.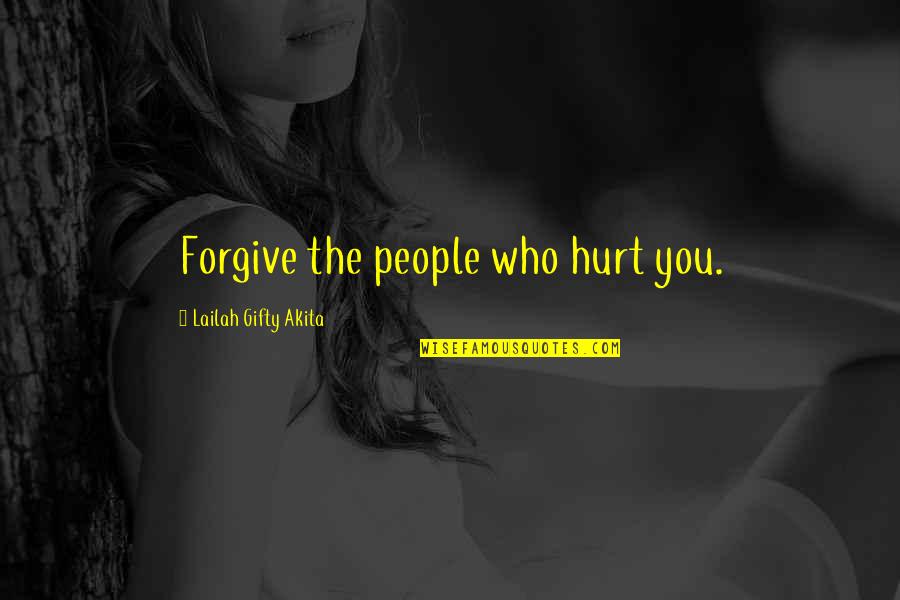 Forgive the people who hurt you.
—
Lailah Gifty Akita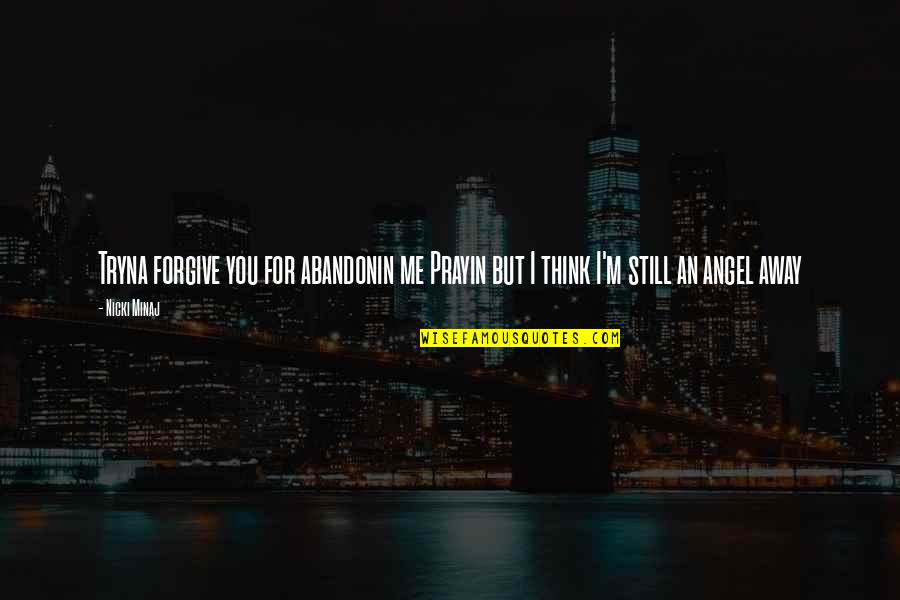 Tryna forgive you for abandonin me Prayin but I think I'm still an angel away
—
Nicki Minaj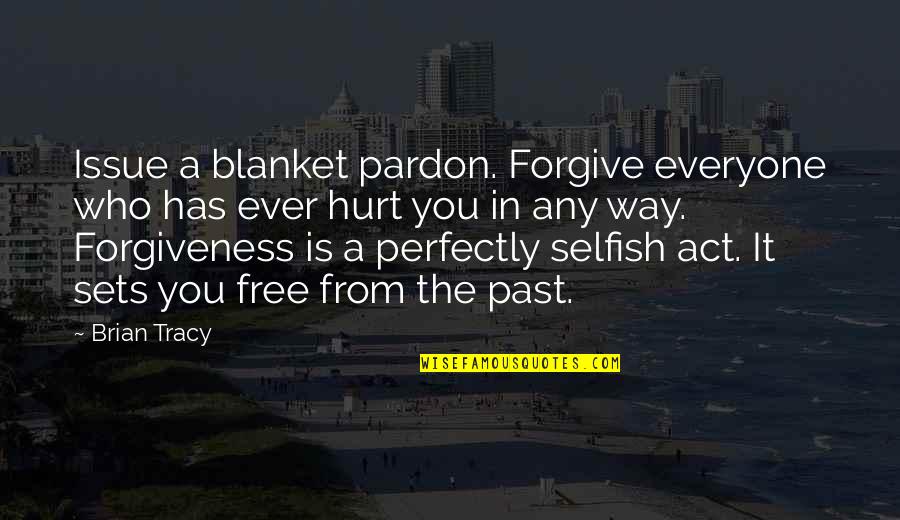 Issue a blanket pardon. Forgive everyone who has ever hurt you in any way. Forgiveness is a perfectly selfish act. It sets you free from the past.
—
Brian Tracy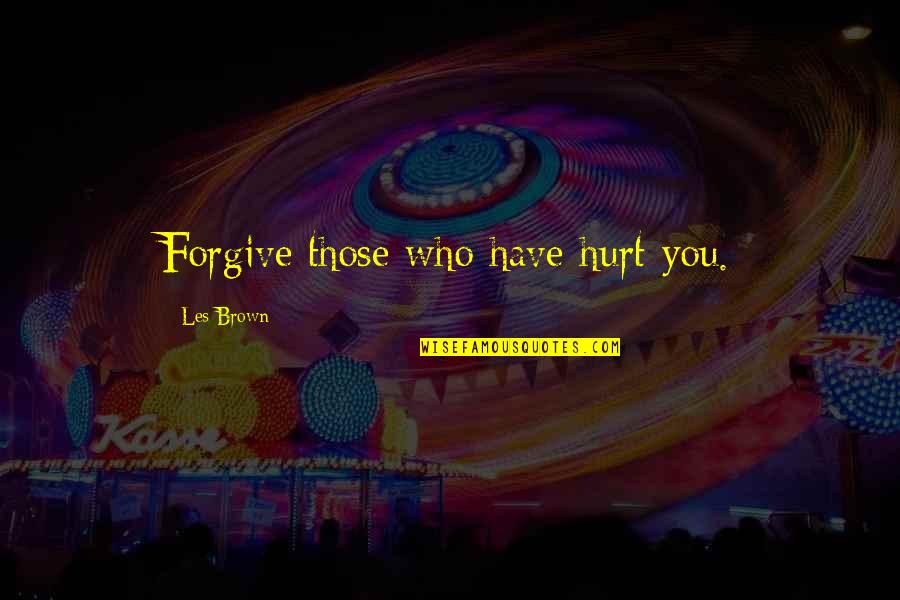 Forgive those who have hurt you.
—
Les Brown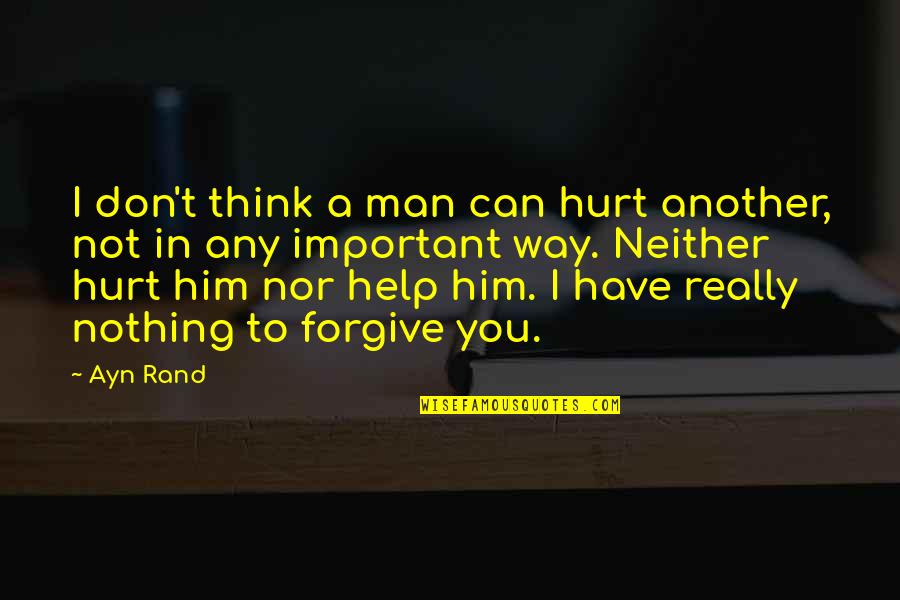 I don't think a man can hurt another, not in any important way. Neither hurt him nor help him. I have really nothing to forgive you.
—
Ayn Rand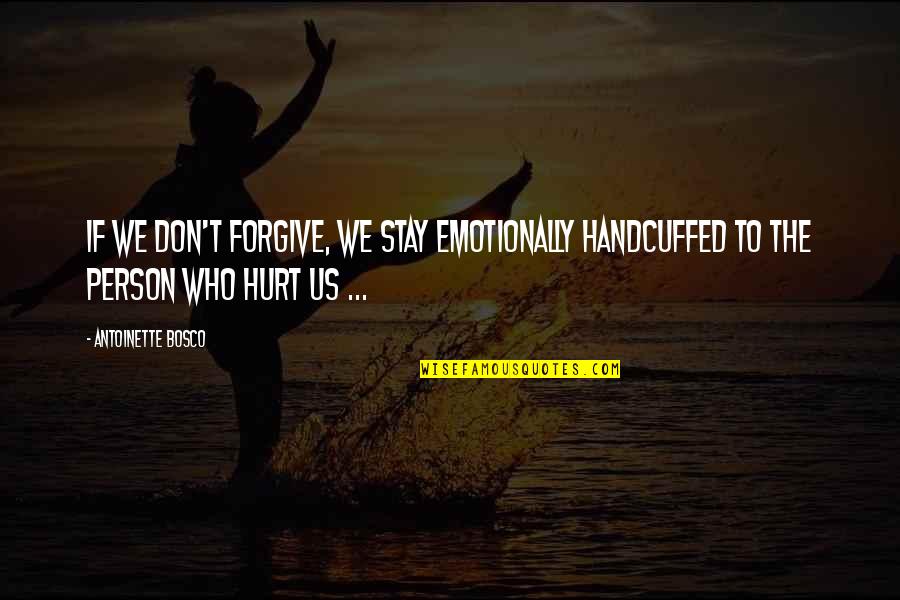 If we don't forgive, we stay emotionally handcuffed to the person who hurt us ...
—
Antoinette Bosco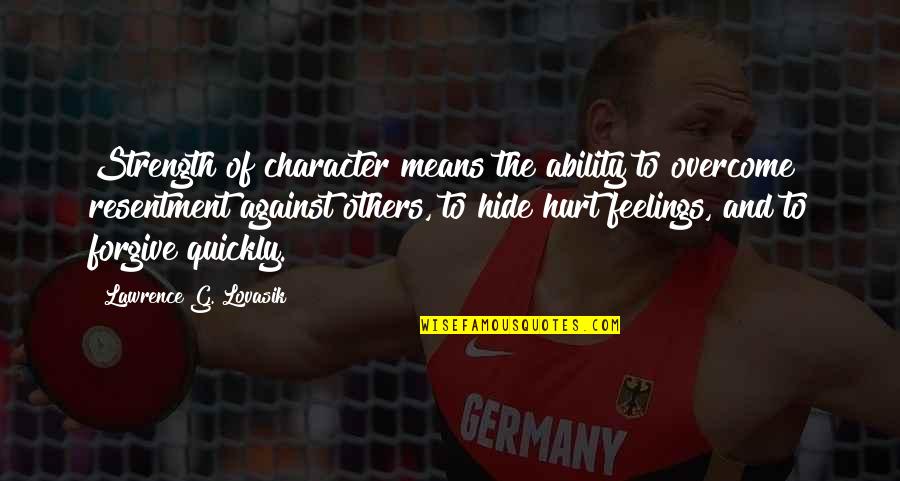 Strength of character means the ability to overcome resentment against others, to hide hurt feelings, and to forgive quickly.
—
Lawrence G. Lovasik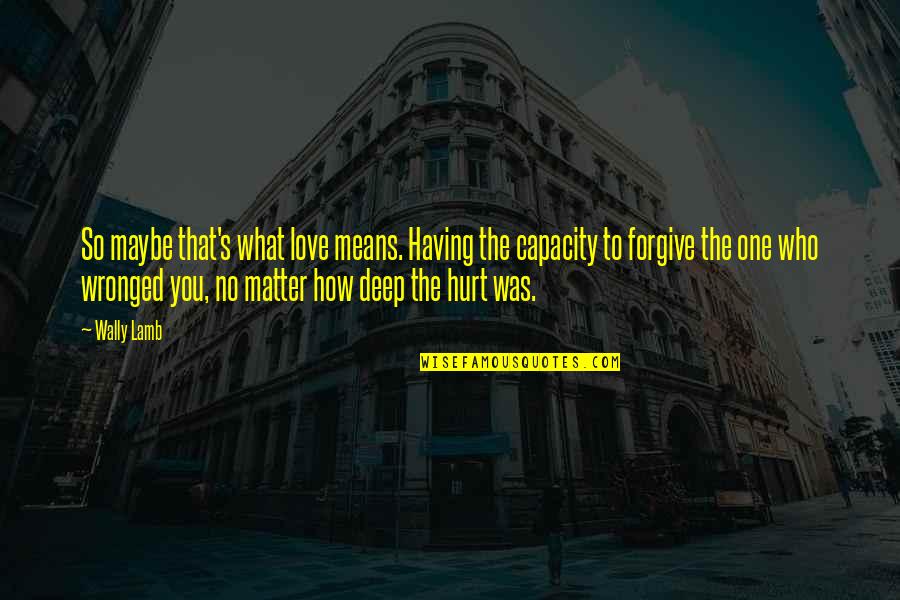 So maybe that's what love means. Having the capacity to forgive the one who wronged you, no matter how deep the hurt was. —
Wally Lamb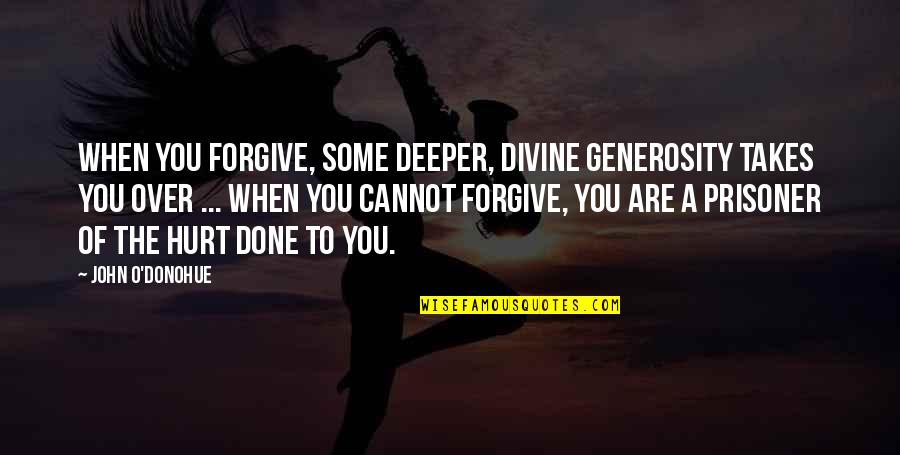 When you forgive, some deeper, divine generosity takes you over ... When you cannot forgive, you are a prisoner of the hurt done to you. —
John O'Donohue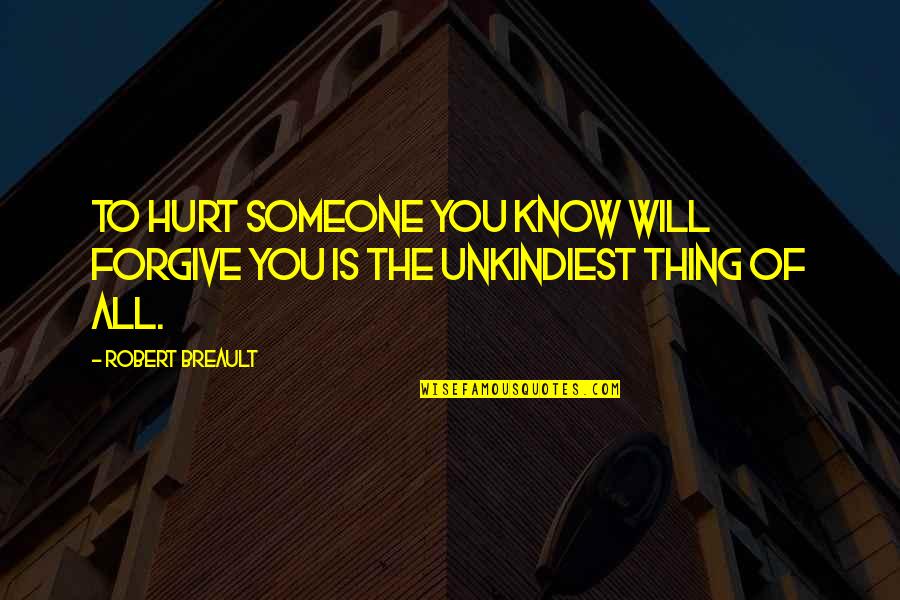 To hurt someone you know will forgive you is the unkindiest thing of all. —
Robert Breault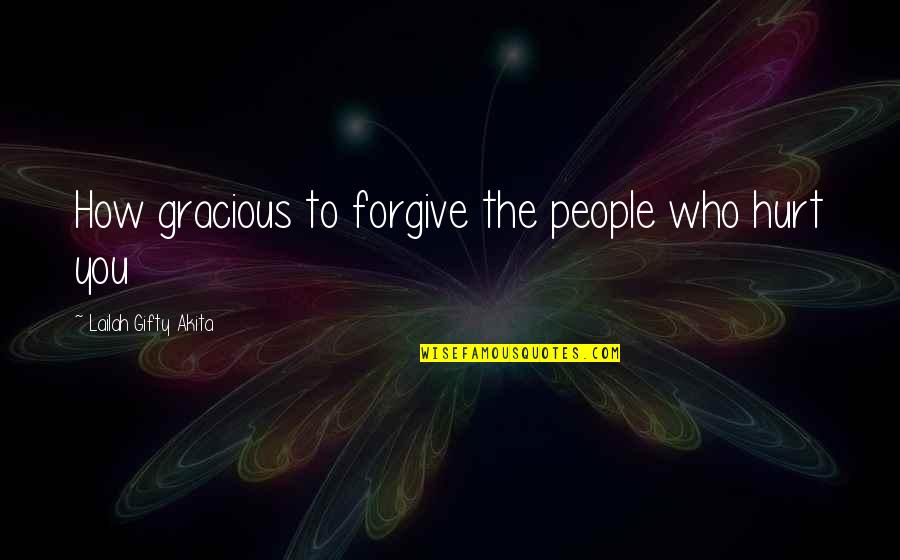 How gracious to forgive the people who hurt you —
Lailah Gifty Akita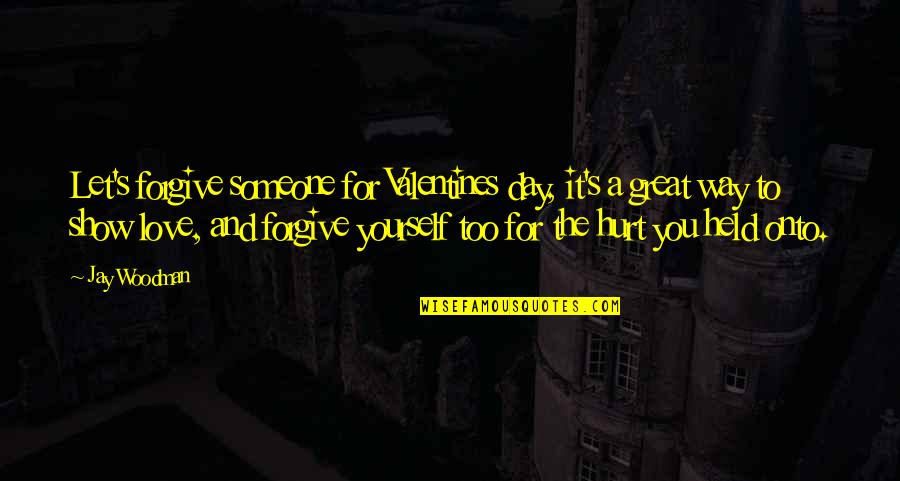 Let's forgive someone for Valentines day, it's a great way to show love, and forgive yourself too for the hurt you held onto. —
Jay Woodman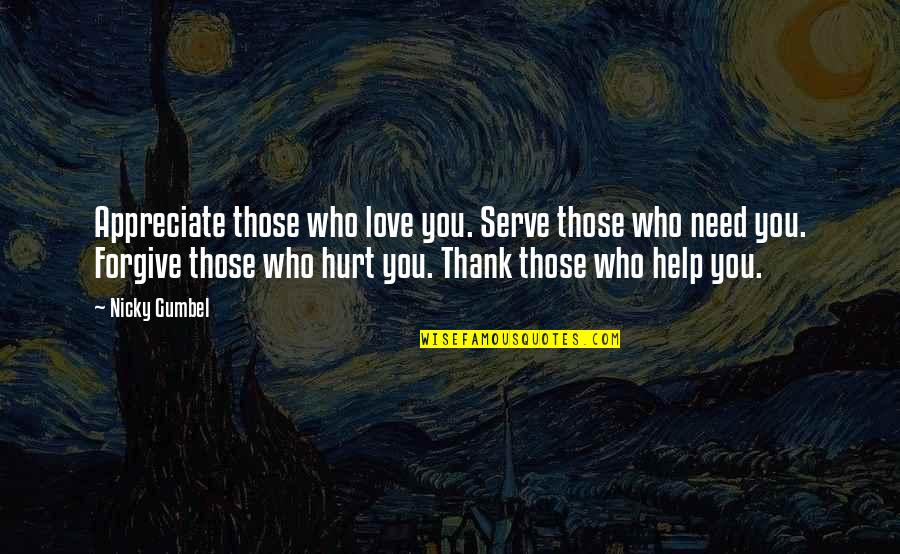 Appreciate those who love you. Serve those who need you. Forgive those who hurt you. Thank those who help you. —
Nicky Gumbel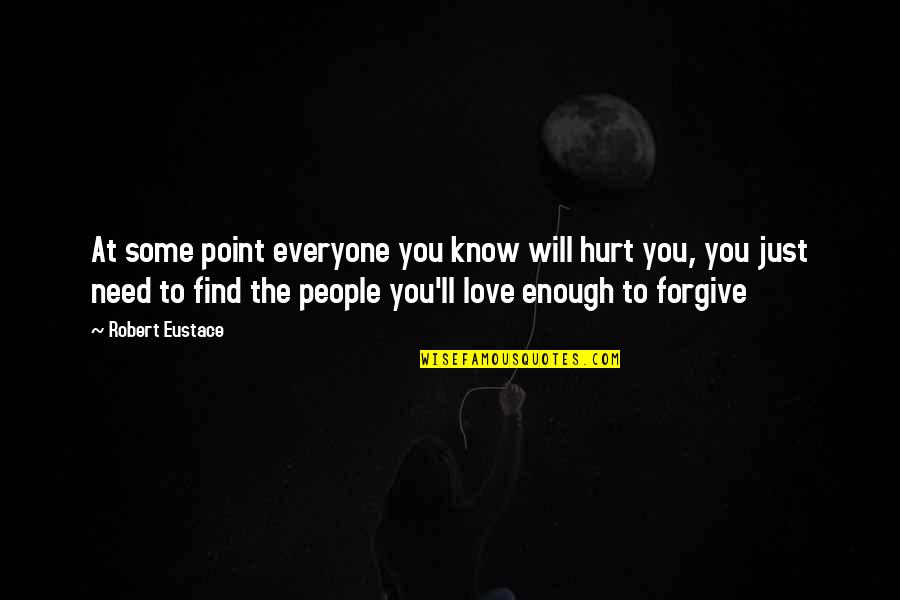 At some point everyone you know will hurt you, you just need to find the people you'll love enough to forgive —
Robert Eustace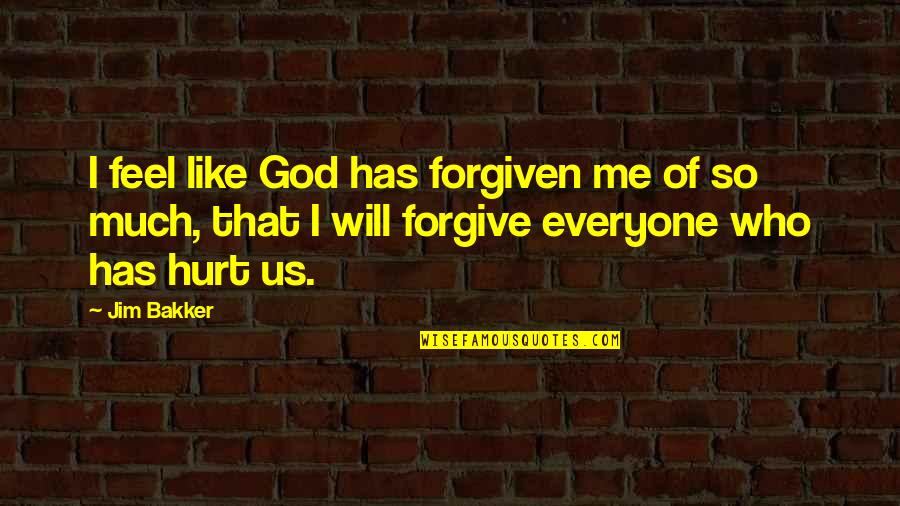 I feel like God has forgiven me of so much, that I will forgive everyone who has hurt us. —
Jim Bakker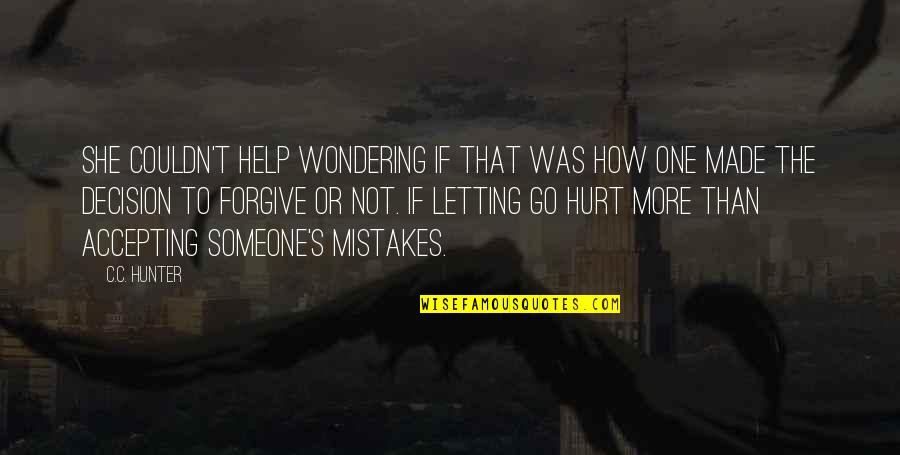 She couldn't help wondering if that was how one made the decision to forgive or not. If letting go hurt more than accepting someone's mistakes. —
C.C. Hunter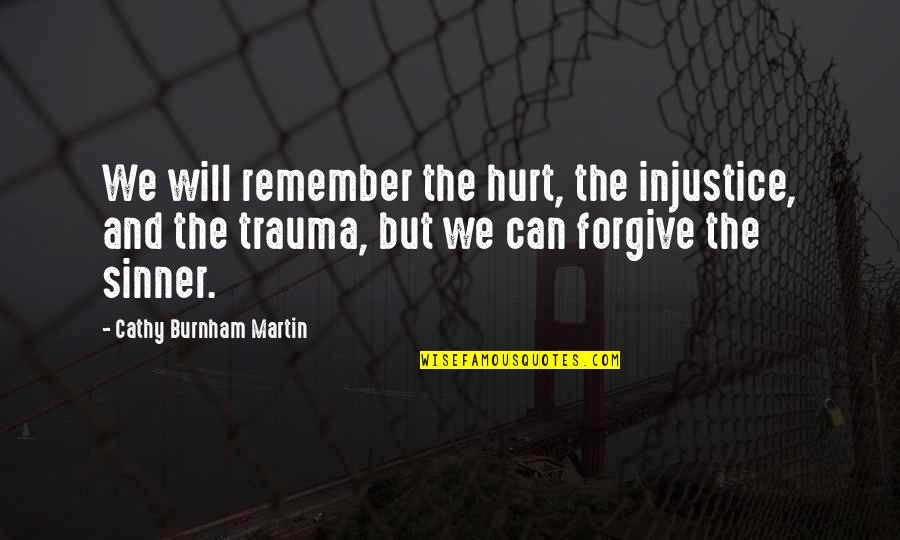 We will remember the hurt, the injustice, and the trauma, but we can forgive the sinner. —
Cathy Burnham Martin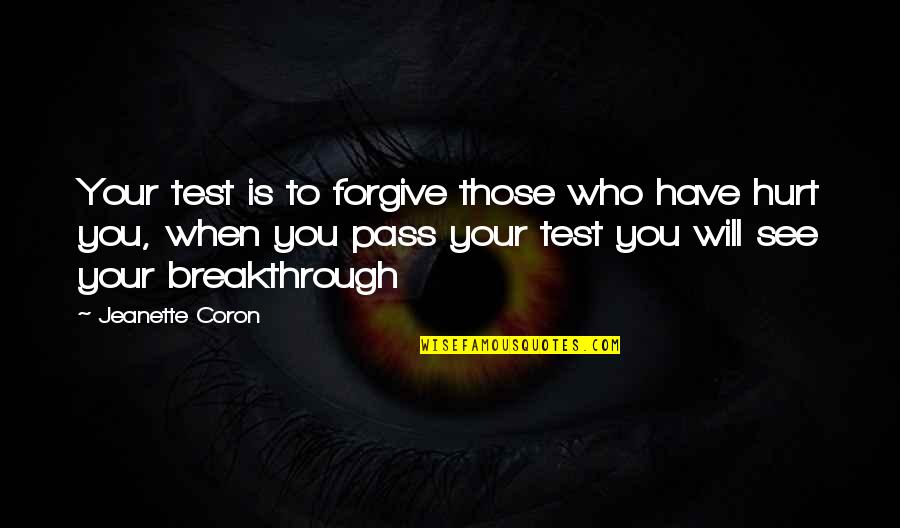 Your test is to forgive those who have hurt you, when you pass your test you will see your breakthrough —
Jeanette Coron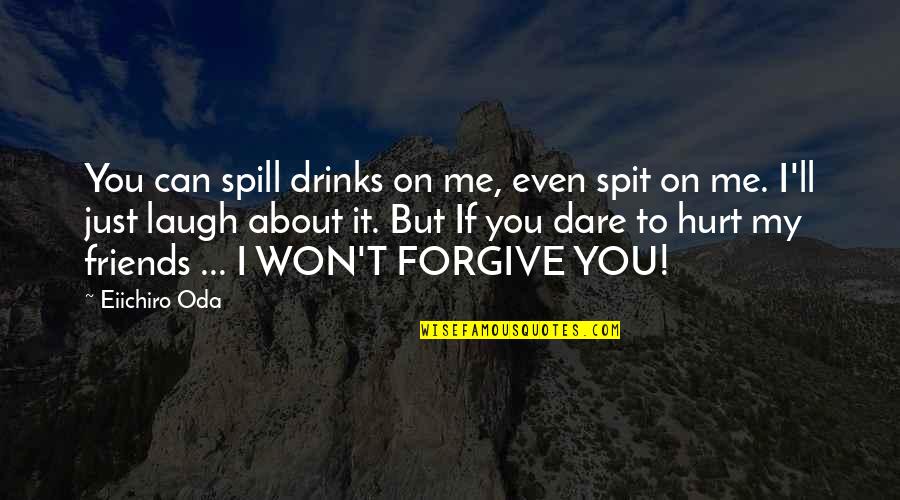 You can spill drinks on me, even spit on me. I'll just laugh about it. But If you dare to hurt my friends ... I WON'T FORGIVE YOU! —
Eiichiro Oda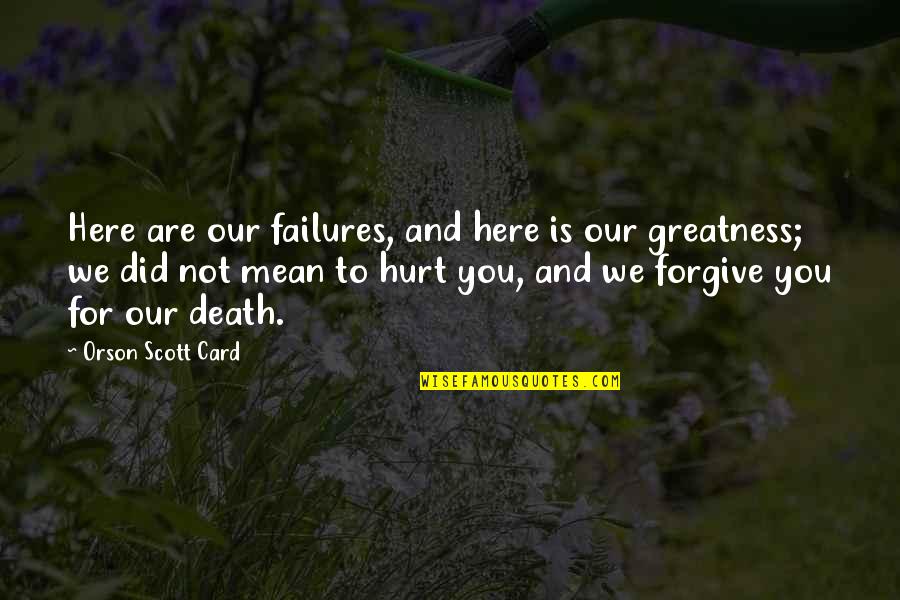 Here are our failures, and here is our greatness; we did not mean to hurt you, and we forgive you for our death. —
Orson Scott Card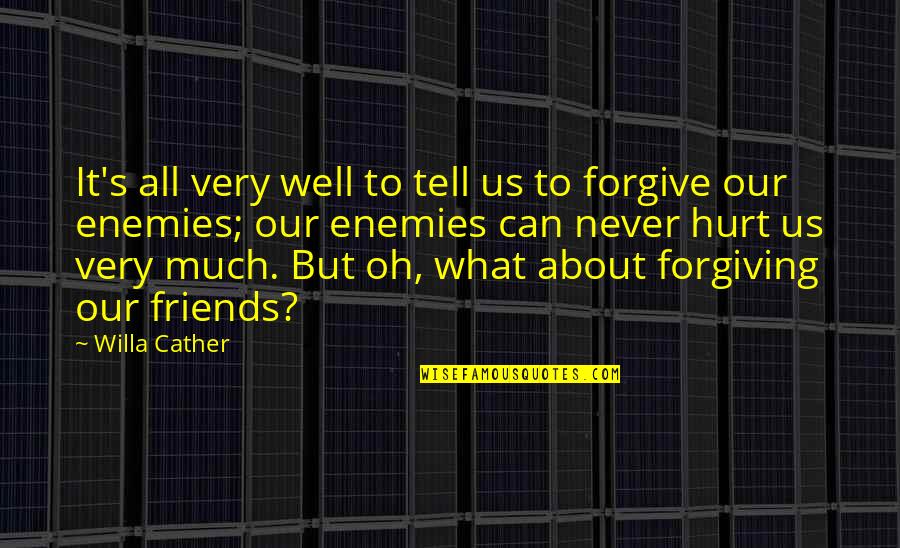 It's all very well to tell us to forgive our enemies; our enemies can never hurt us very much. But oh, what about forgiving our friends? —
Willa Cather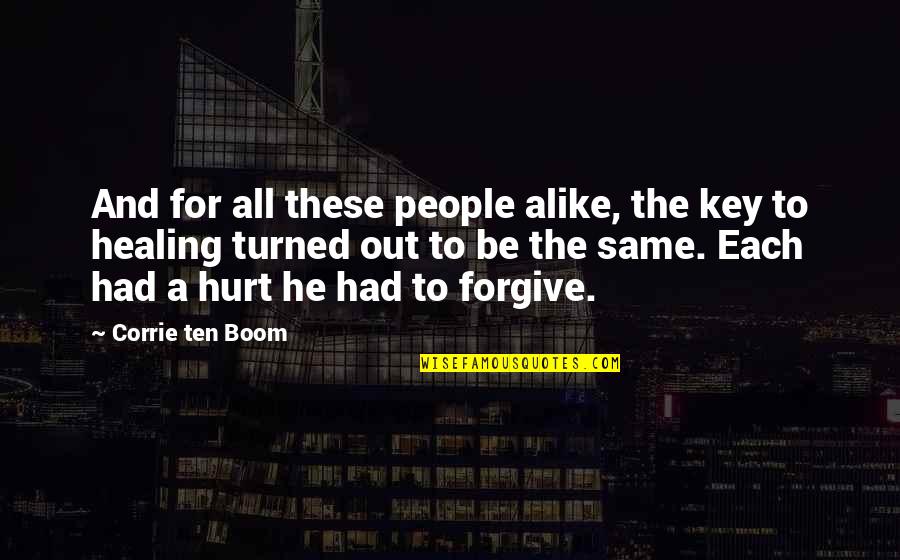 And for all these people alike, the key to healing turned out to be the same. Each had a hurt he had to forgive. —
Corrie Ten Boom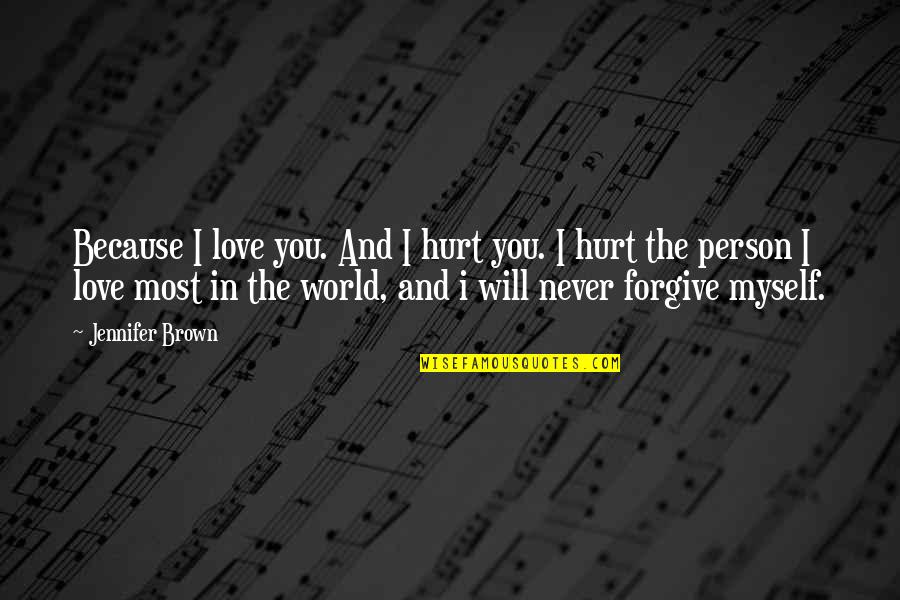 Because I love you. And I hurt you. I hurt the person I love most in the world, and i will never forgive myself. —
Jennifer Brown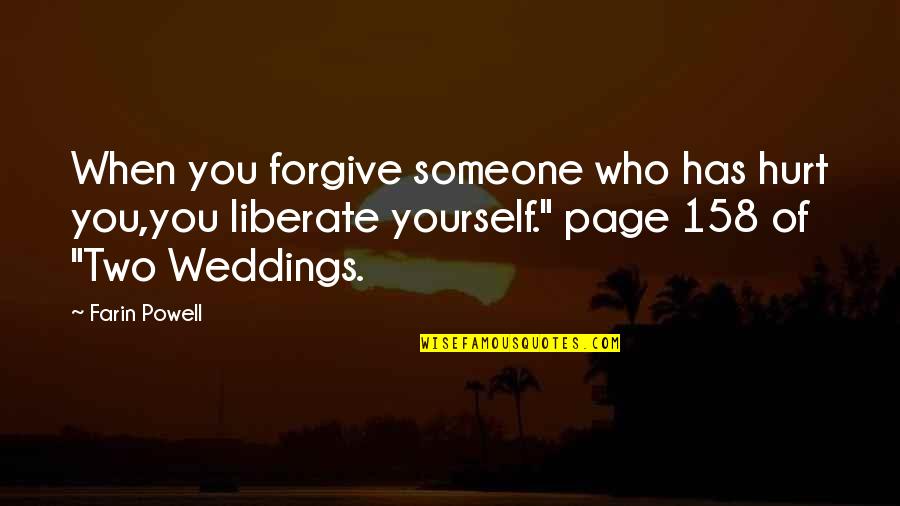 When you forgive someone who has hurt you,you liberate yourself." page 158 of "Two Weddings. —
Farin Powell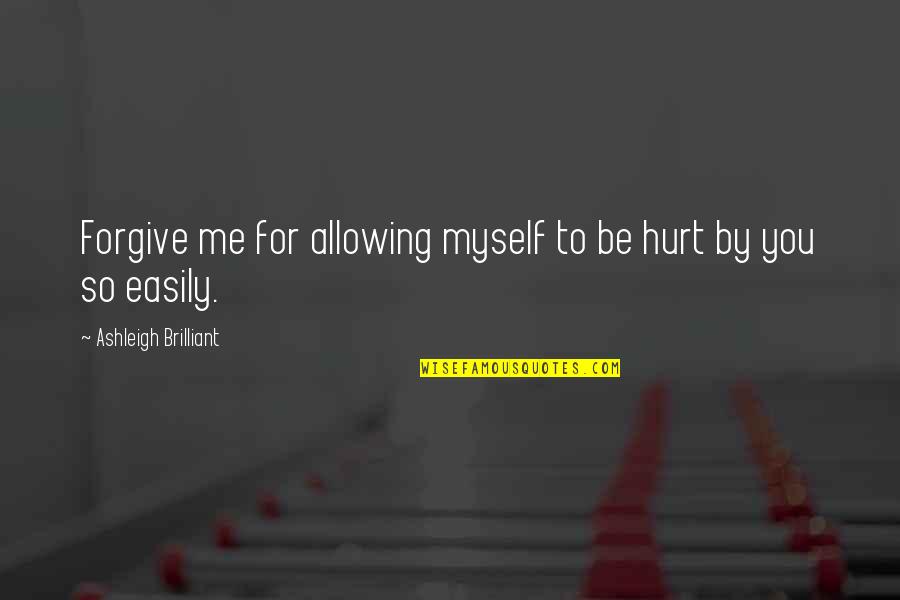 Forgive me for allowing myself to be hurt by you so easily. —
Ashleigh Brilliant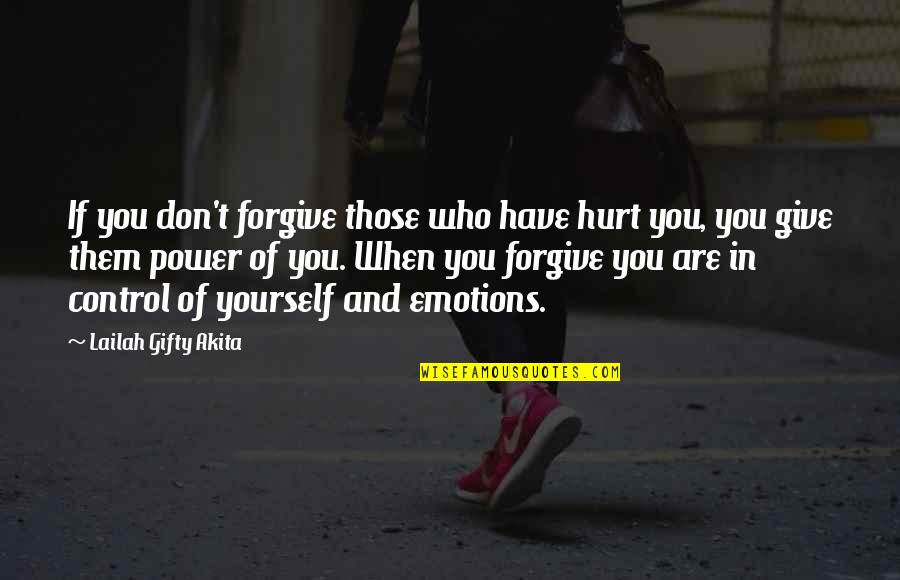 If you don't forgive those who have hurt you, you give them power of you. When you forgive you are in control of yourself and emotions. —
Lailah Gifty Akita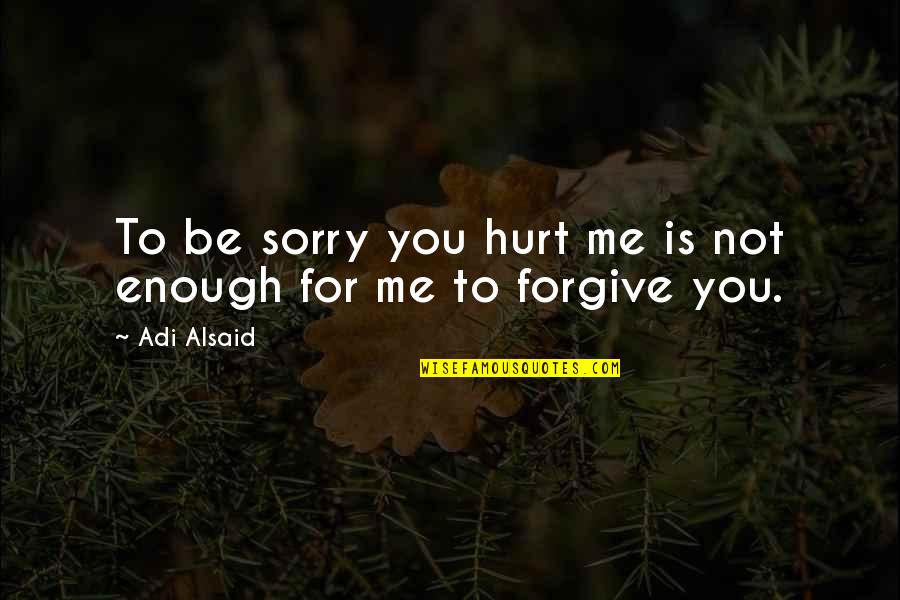 To be sorry you hurt me is not enough for me to forgive you. —
Adi Alsaid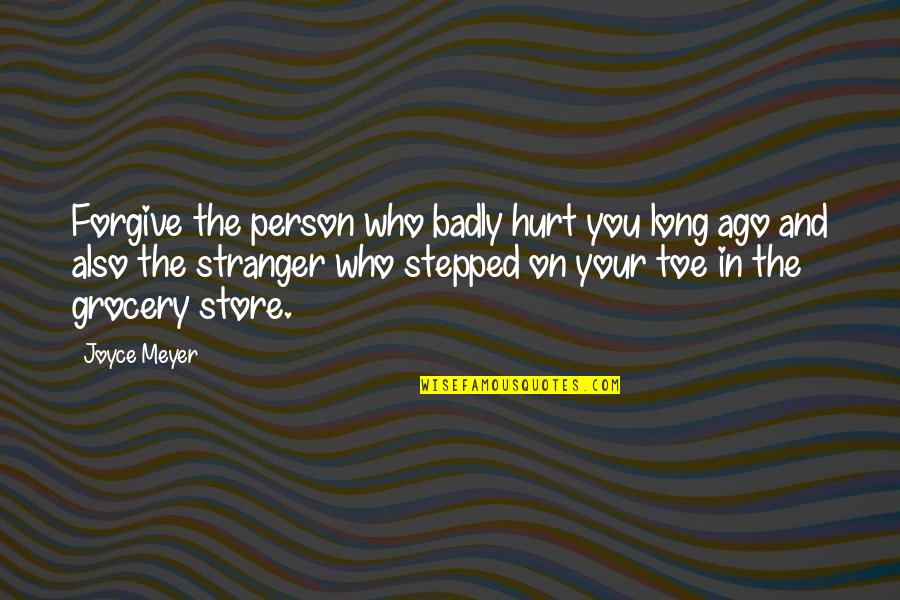 Forgive the person who badly hurt you long ago and also the stranger who stepped on your toe in the grocery store. —
Joyce Meyer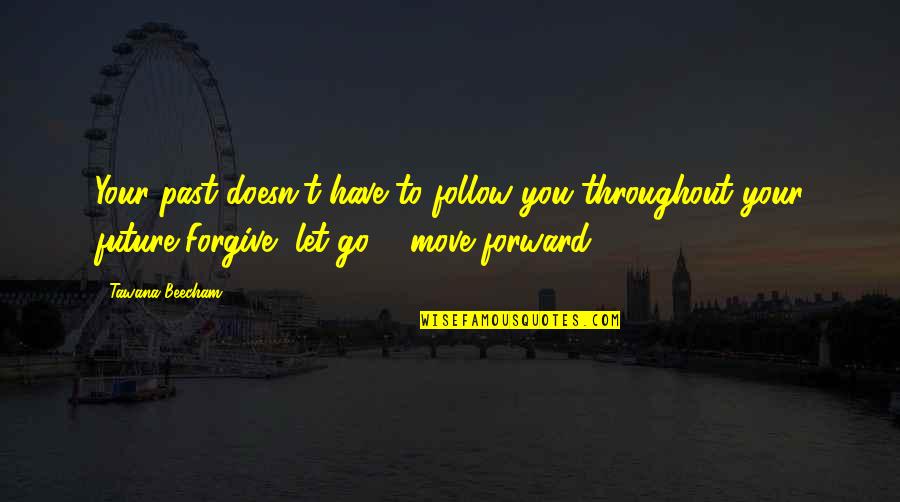 Your past doesn't have to follow you throughout your future,
Forgive, let go & move forward. —
Tawana Beecham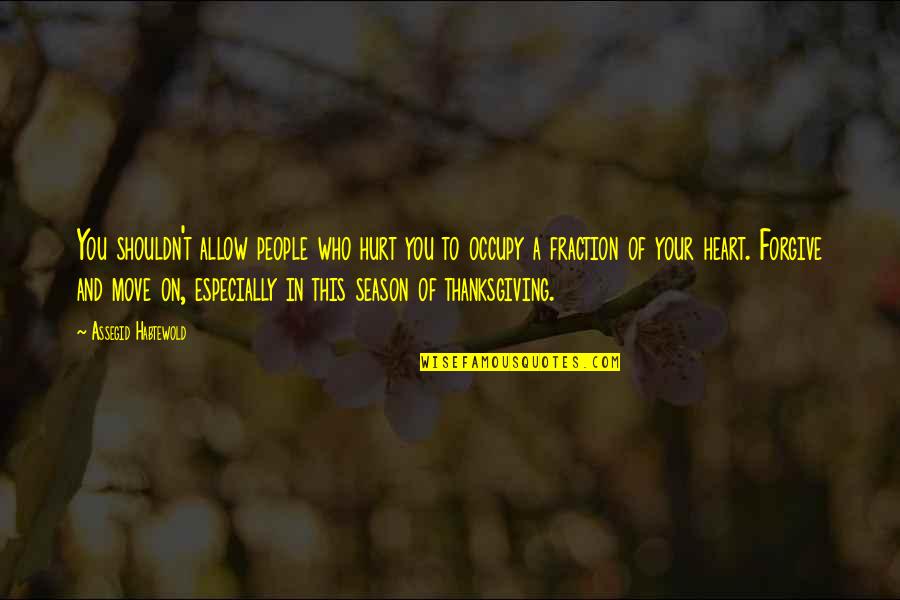 You shouldn't allow people who hurt you to occupy a fraction of your heart. Forgive and move on, especially in this season of thanksgiving. —
Assegid Habtewold
Life is so short. The only person you hurt when you stay angry or hold grudges is you. Forgive everyone, including yourself. —
Tom Giaquinto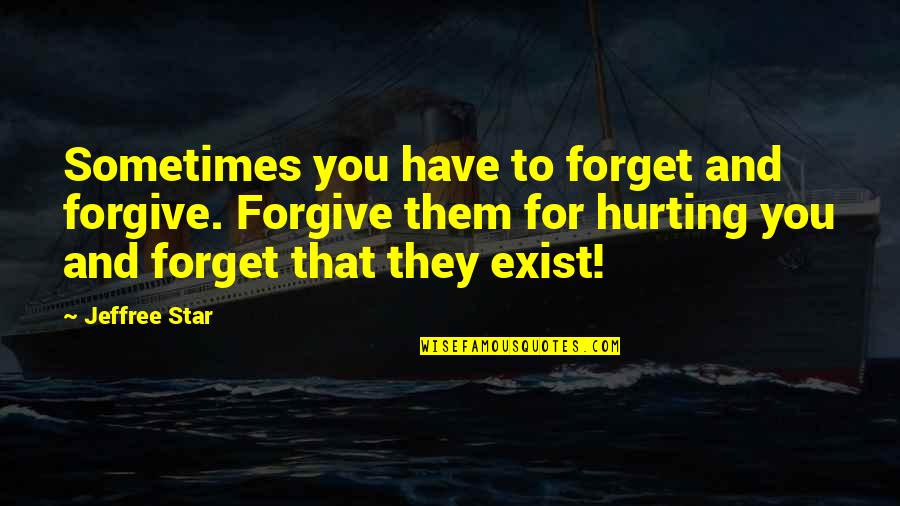 Sometimes you have to forget and forgive. Forgive them for hurting you and forget that they exist! —
Jeffree Star