I Love My Students Quotes
Collection of top 25 famous quotes about I Love My Students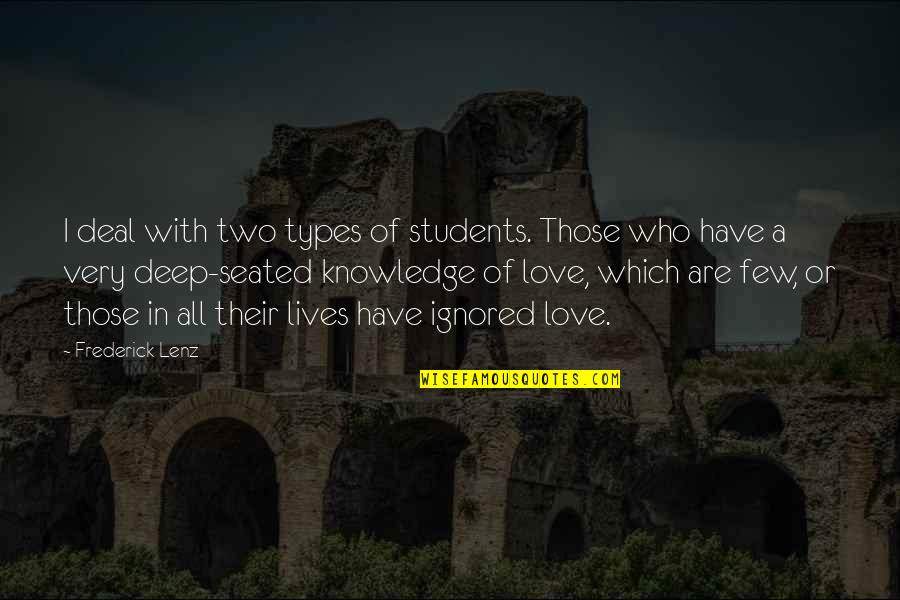 I deal with two types of students. Those who have a very deep-seated knowledge of love, which are few, or those in all their lives have ignored love.
—
Frederick Lenz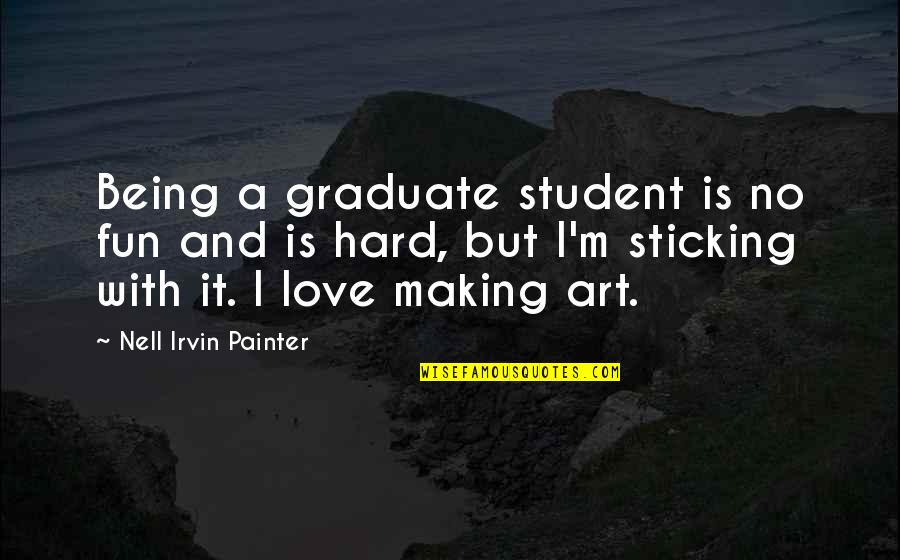 Being a graduate student is no fun and is hard, but I'm sticking with it. I love making art.
—
Nell Irvin Painter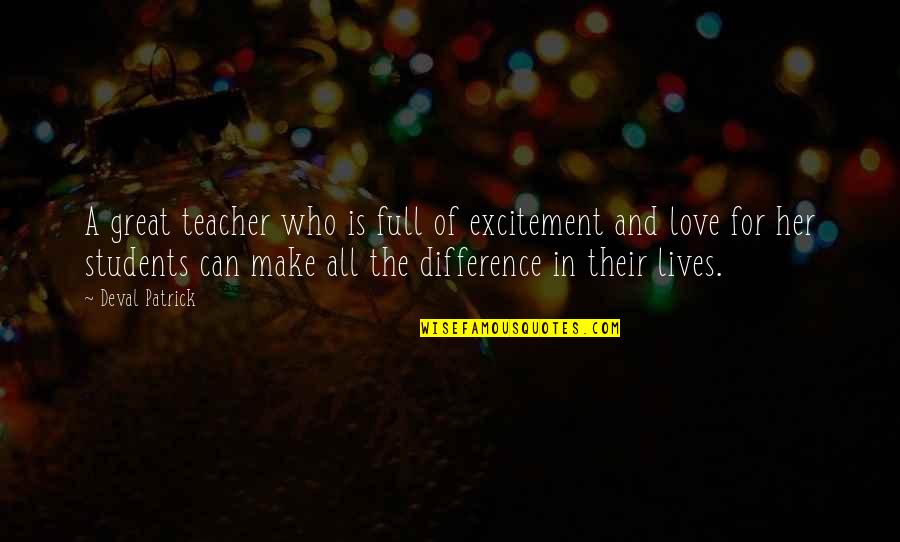 A great teacher who is full of excitement and love for her students can make all the difference in their lives.
—
Deval Patrick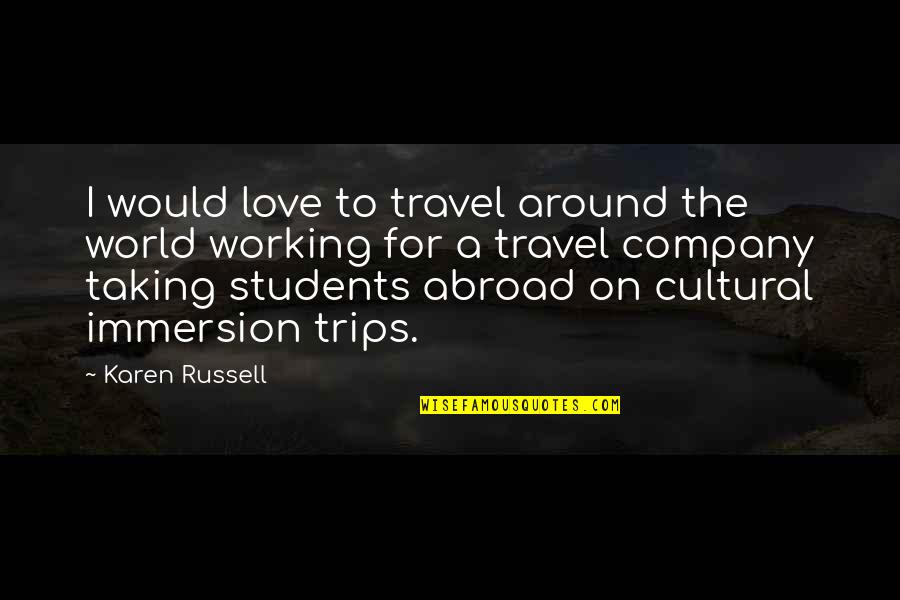 I would love to travel around the world working for a travel company taking students abroad on cultural immersion trips.
—
Karen Russell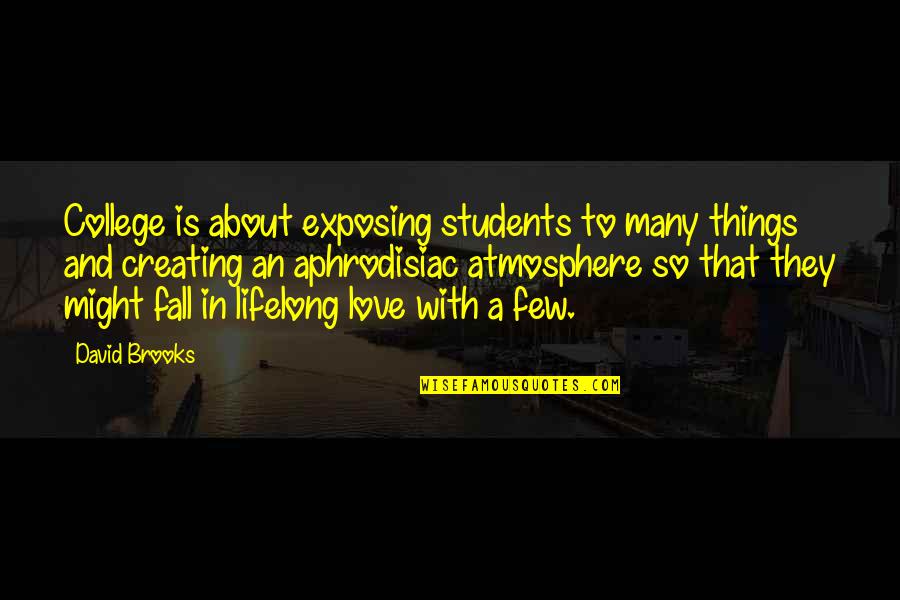 College is about exposing students to many things and creating an aphrodisiac atmosphere so that they might fall in lifelong love with a few. —
David Brooks
I love dogs. I absolutely adore them. When I'm teaching in Mexico, I rescue dogs from the streets and make my students adopt them. —
Mary Ellen Mark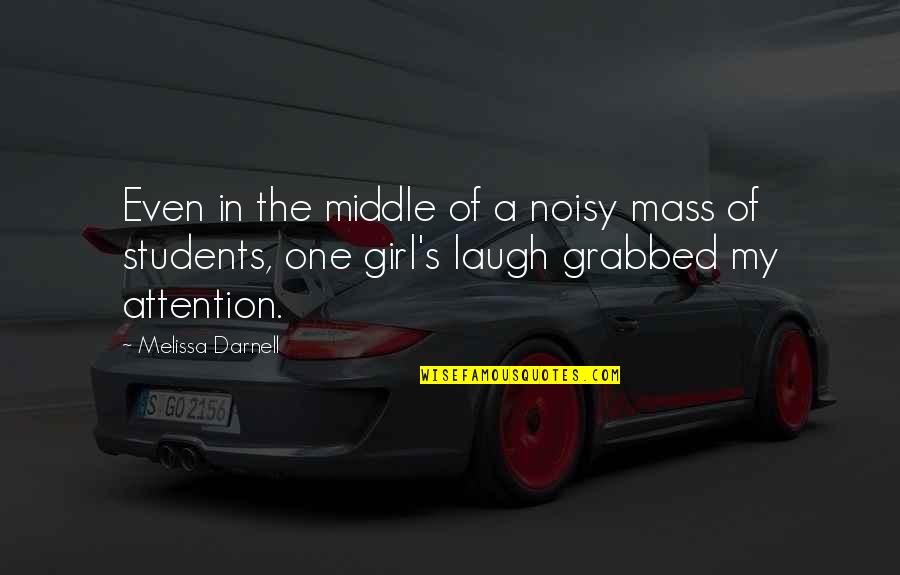 Even in the middle of a noisy mass of students, one girl's laugh grabbed my attention. —
Melissa Darnell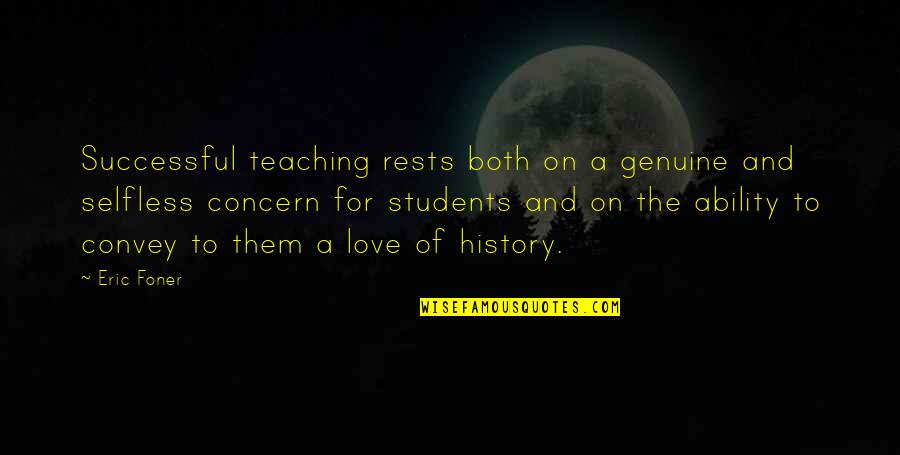 Successful teaching rests both on a genuine and selfless concern for students and on the ability to convey to them a love of history. —
Eric Foner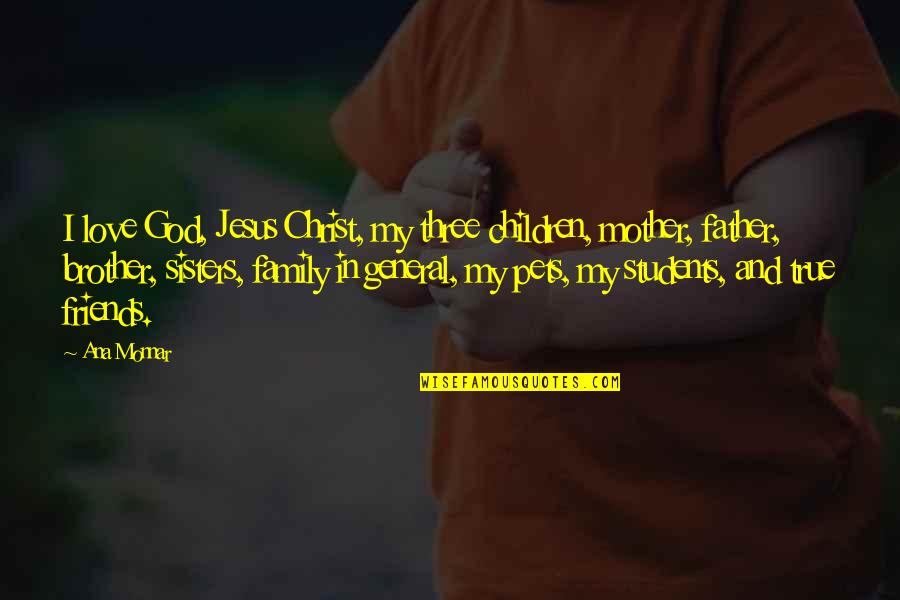 I love God, Jesus Christ, my three children, mother, father, brother, sisters, family in general, my pets, my students, and true friends. —
Ana Monnar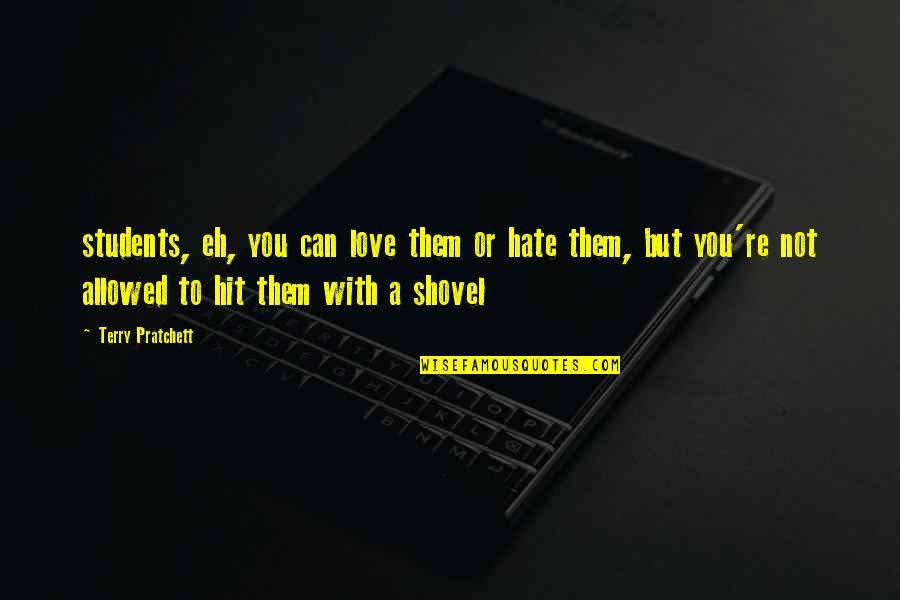 students, eh, you can love them or hate them, but you're not allowed to hit them with a shovel —
Terry Pratchett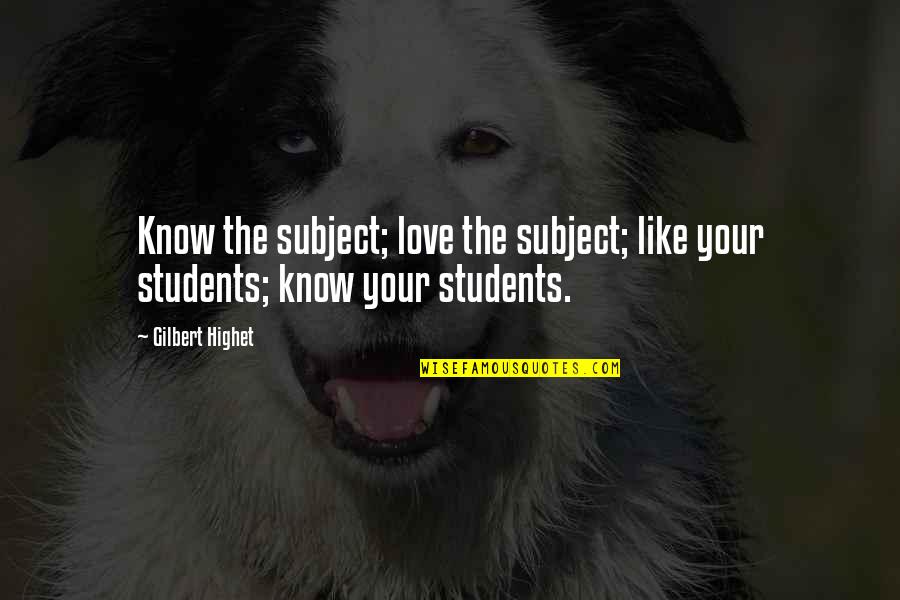 Know the subject; love the subject; like your students; know your students. —
Gilbert Highet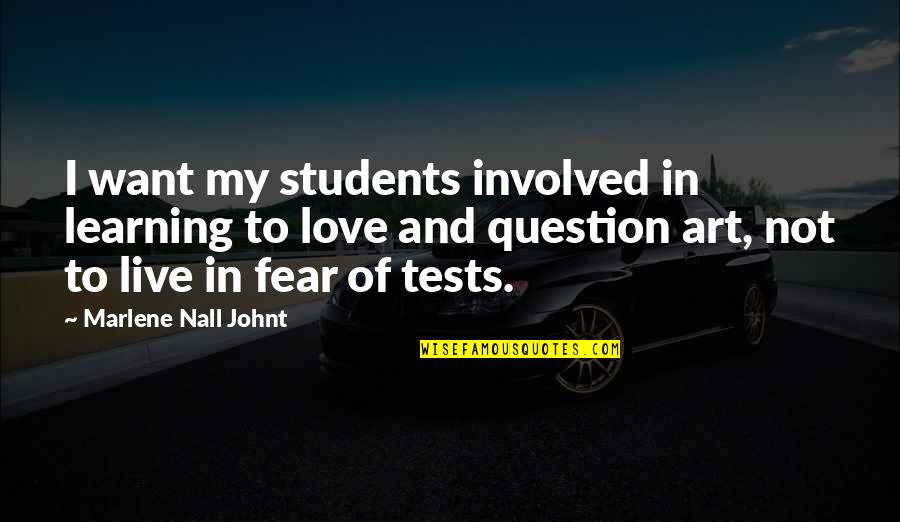 I want my students involved in learning to love and question art, not to live in fear of tests. —
Marlene Nall Johnt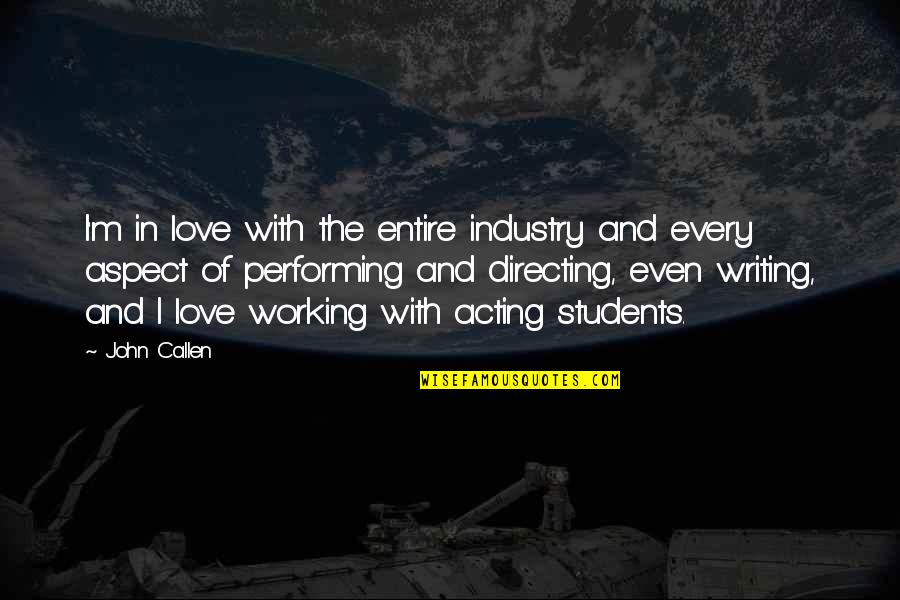 I'm in love with the entire industry and every aspect of performing and directing, even writing, and I love working with acting students. —
John Callen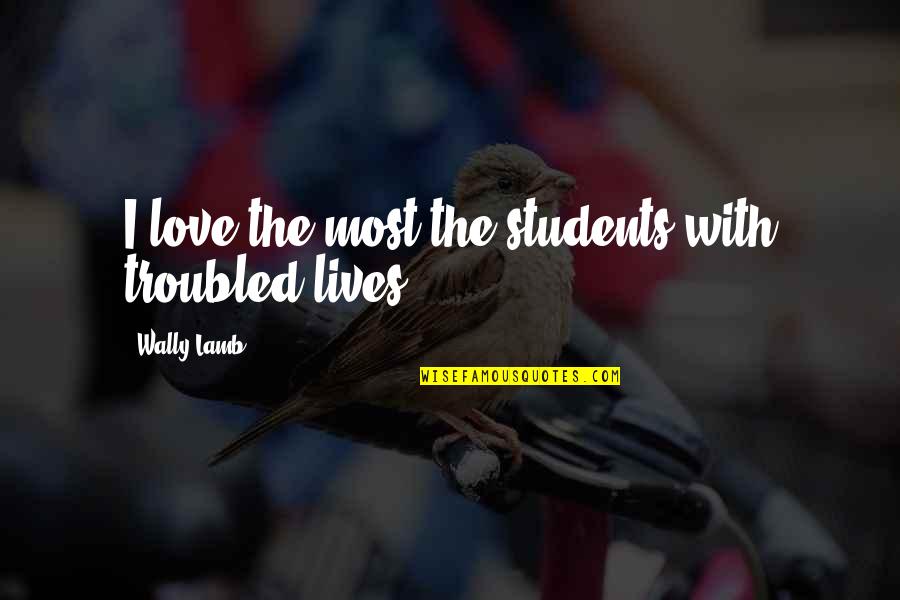 I love the most the students with troubled lives. —
Wally Lamb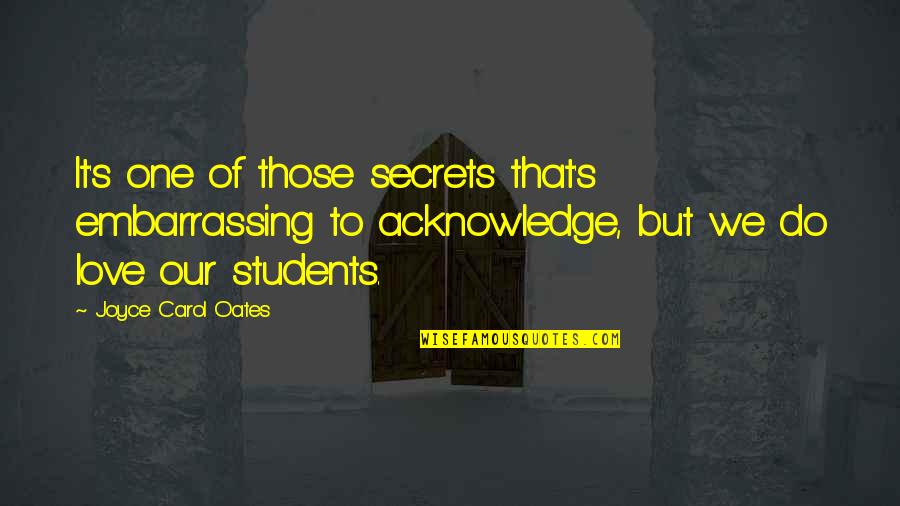 It's one of those secrets that's embarrassing to acknowledge, but we do love our students. —
Joyce Carol Oates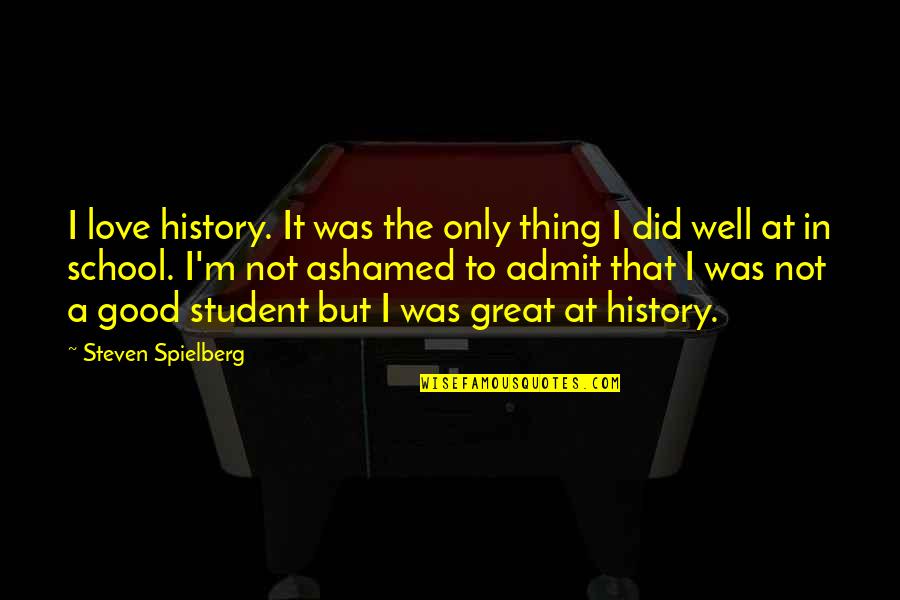 I love history. It was the only thing I did well at in school. I'm not ashamed to admit that I was not a good student but I was great at history. —
Steven Spielberg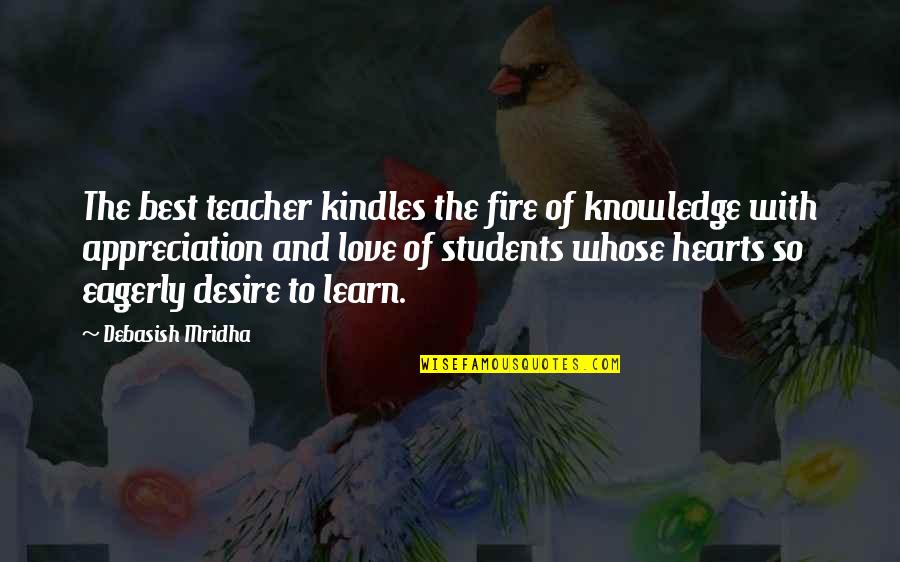 The best teacher kindles the fire of knowledge with appreciation and love of students whose hearts so eagerly desire to learn. —
Debasish Mridha
If you work around at-risk teen students, actually tell them you love them and have faith in their success. No one tells them that. No one. —
Ace Antonio Hall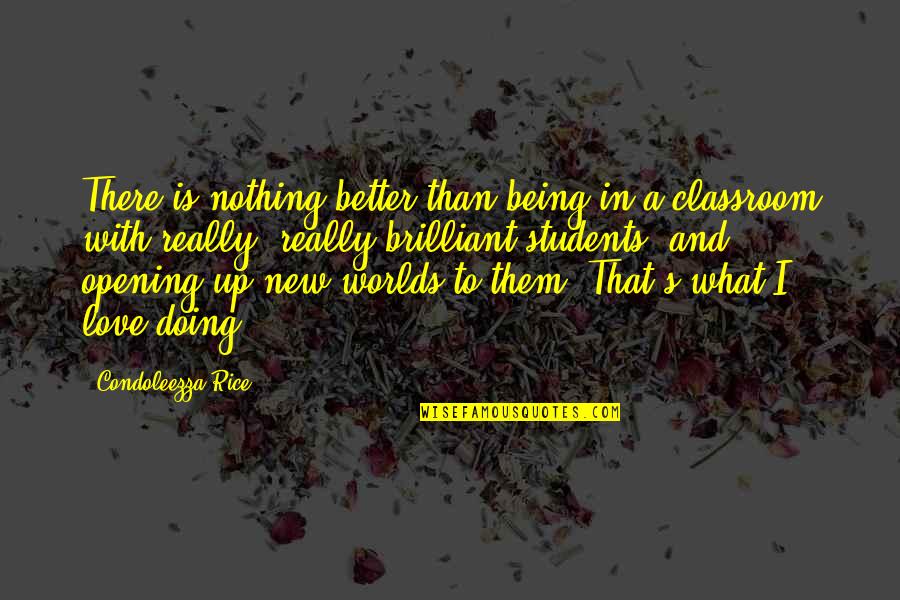 There is nothing better than being in a classroom with really, really brilliant students, and opening up new worlds to them. That's what I love doing. —
Condoleezza Rice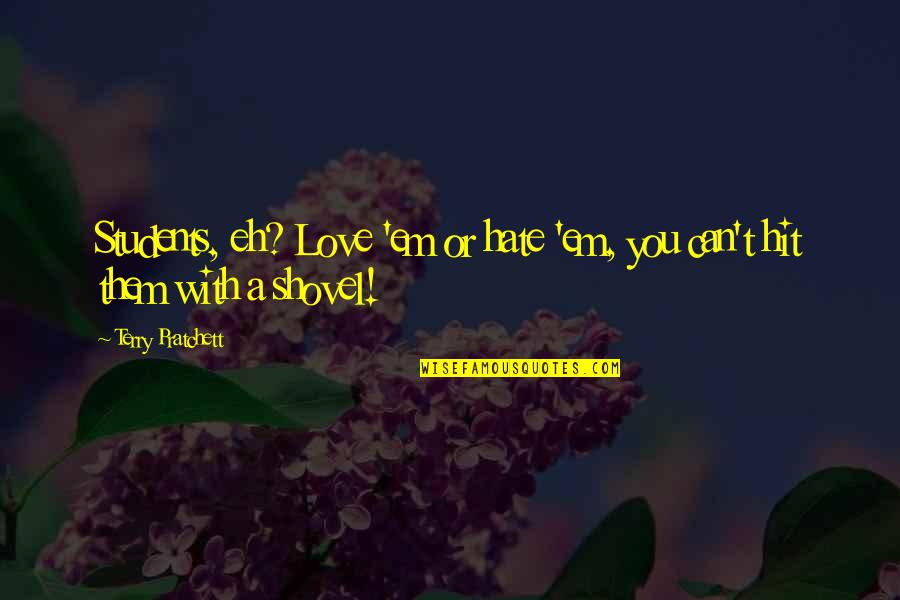 Students, eh? Love 'em or hate 'em, you can't hit them with a shovel! —
Terry Pratchett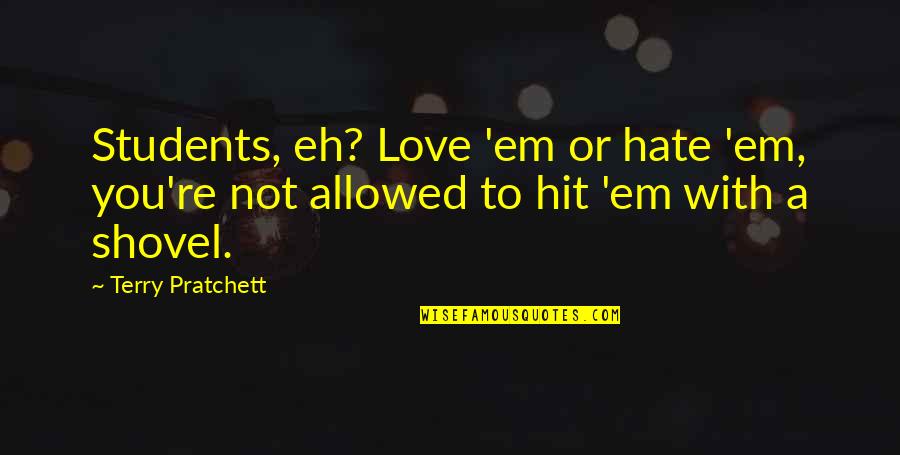 Students, eh? Love 'em or hate 'em, you're not allowed to hit 'em with a shovel. —
Terry Pratchett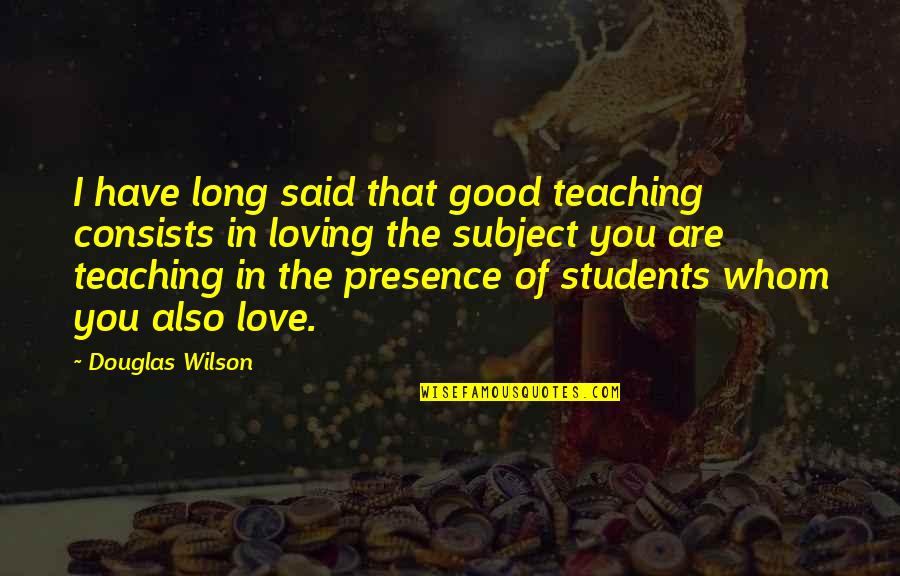 I have long said that good teaching consists in loving the subject you are teaching in the presence of students whom you also love. —
Douglas Wilson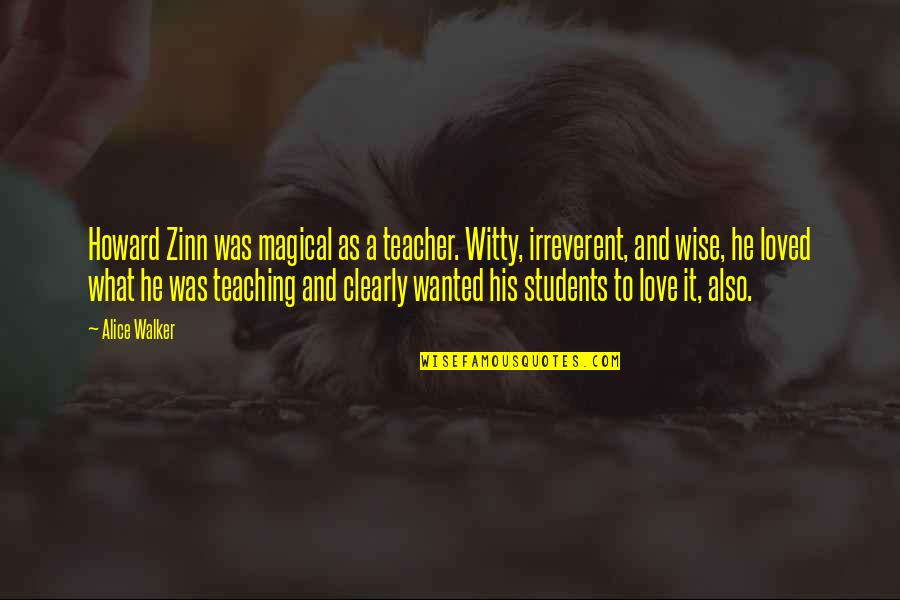 Howard Zinn was magical as a teacher. Witty, irreverent, and wise, he loved what he was teaching and clearly wanted his students to love it, also. —
Alice Walker