Hard Work And Play Quotes
Collection of top 39 famous quotes about Hard Work And Play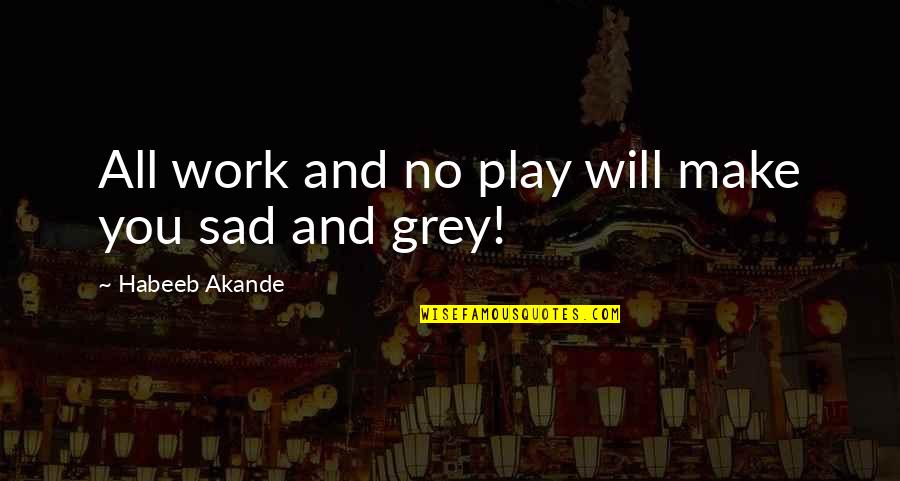 All work and no play will make you sad and grey!
—
Habeeb Akande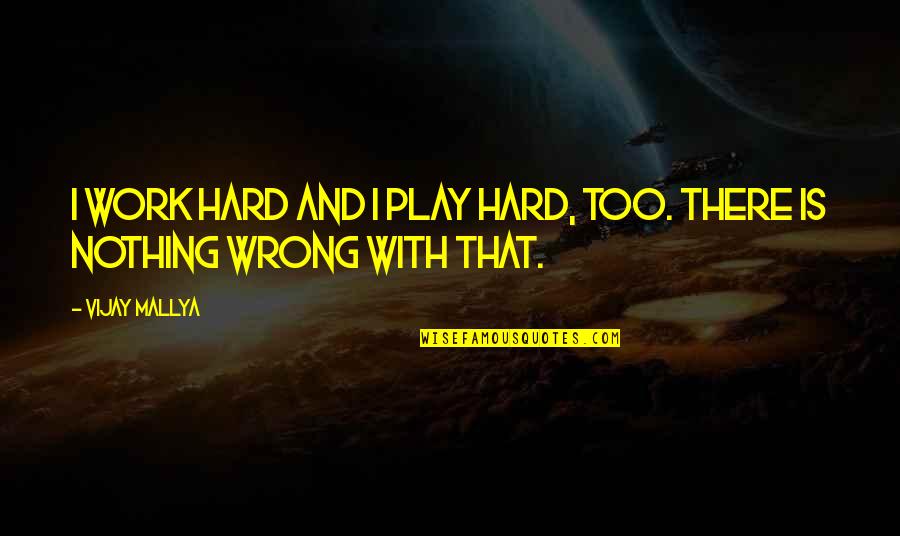 I work hard and I play hard, too. There is nothing wrong with that.
—
Vijay Mallya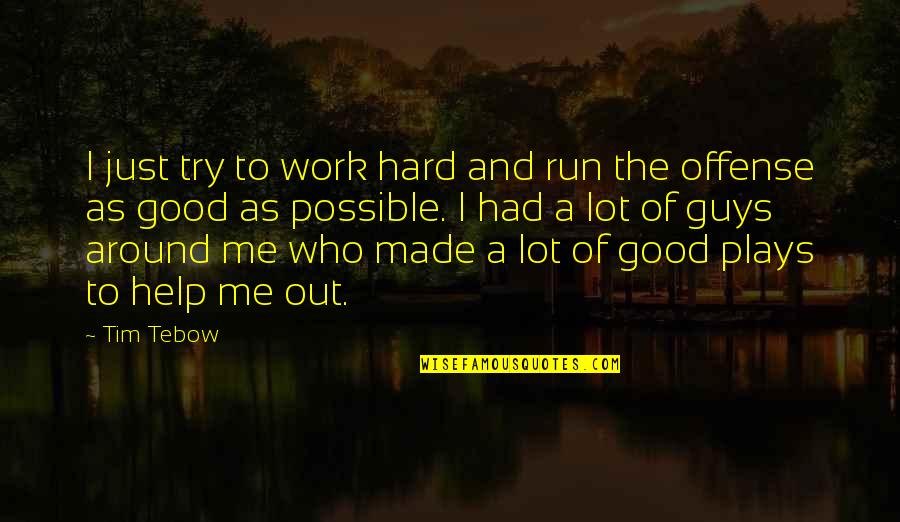 I just try to work hard and run the offense as good as possible. I had a lot of guys around me who made a lot of good plays to help me out.
—
Tim Tebow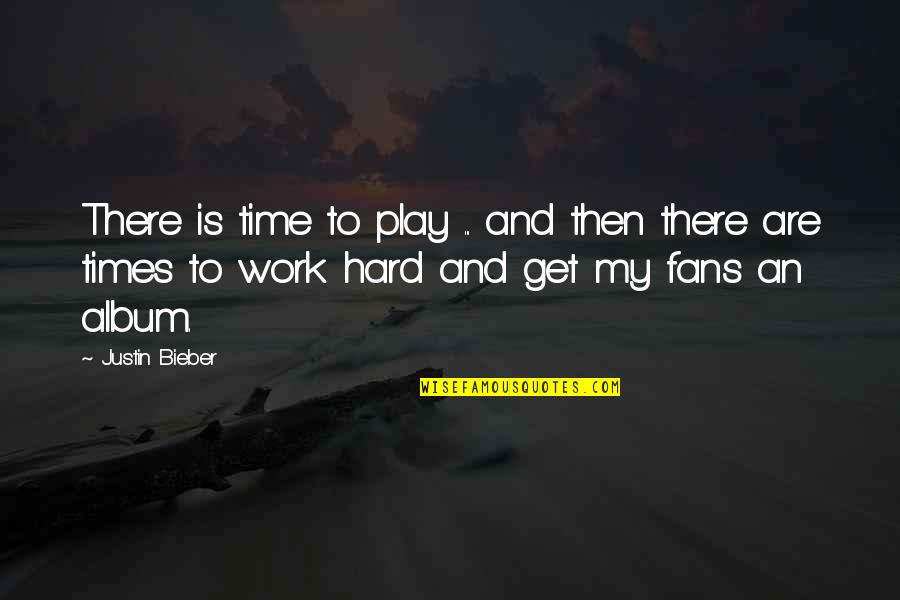 There is time to play ... and then there are times to work hard and get my fans an album.
—
Justin Bieber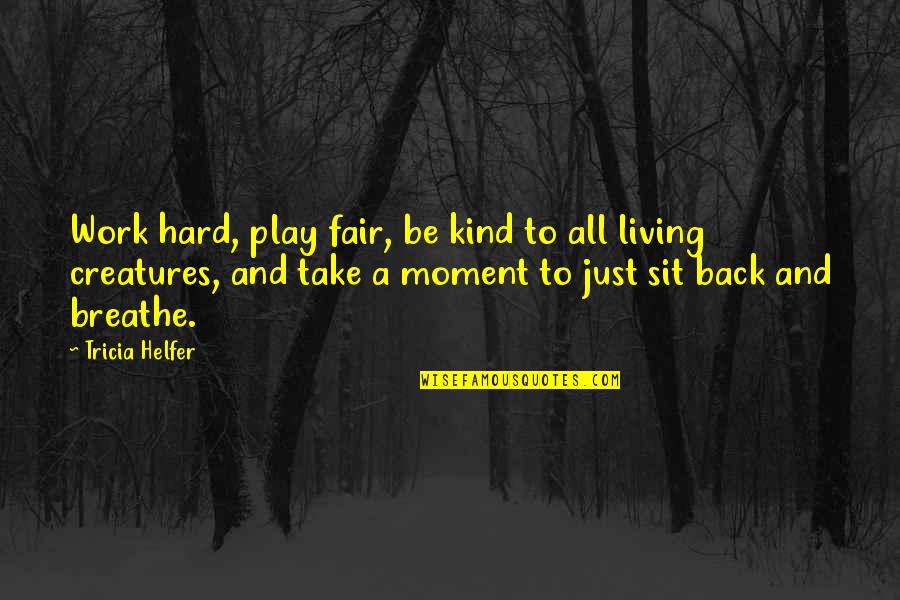 Work hard, play fair, be kind to all living creatures, and take a moment to just sit back and breathe.
—
Tricia Helfer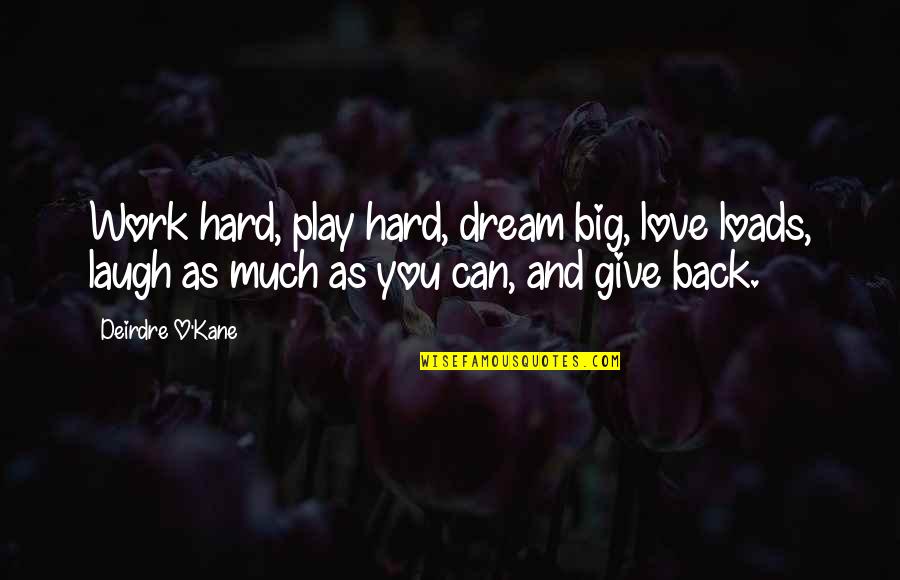 Work hard, play hard, dream big, love loads, laugh as much as you can, and give back.
—
Deirdre O'Kane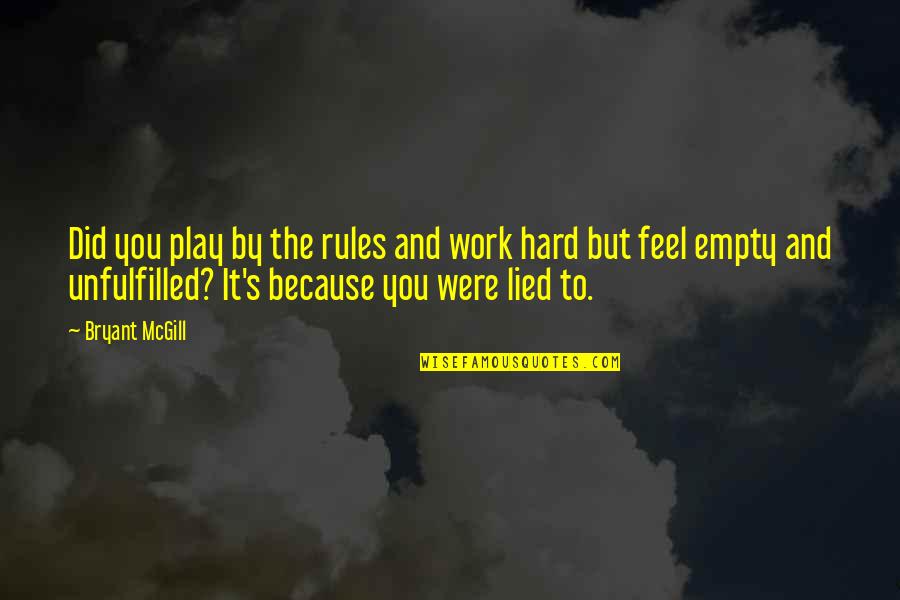 Did you play by the rules and work hard but feel empty and unfulfilled? It's because you were lied to.
—
Bryant McGill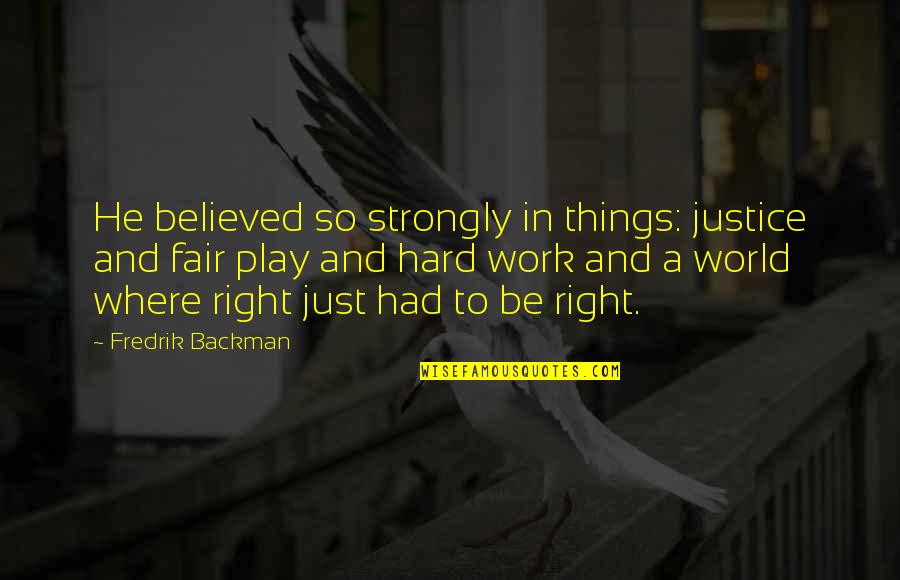 He believed so strongly in things: justice and fair play and hard work and a world where right just had to be right.
—
Fredrik Backman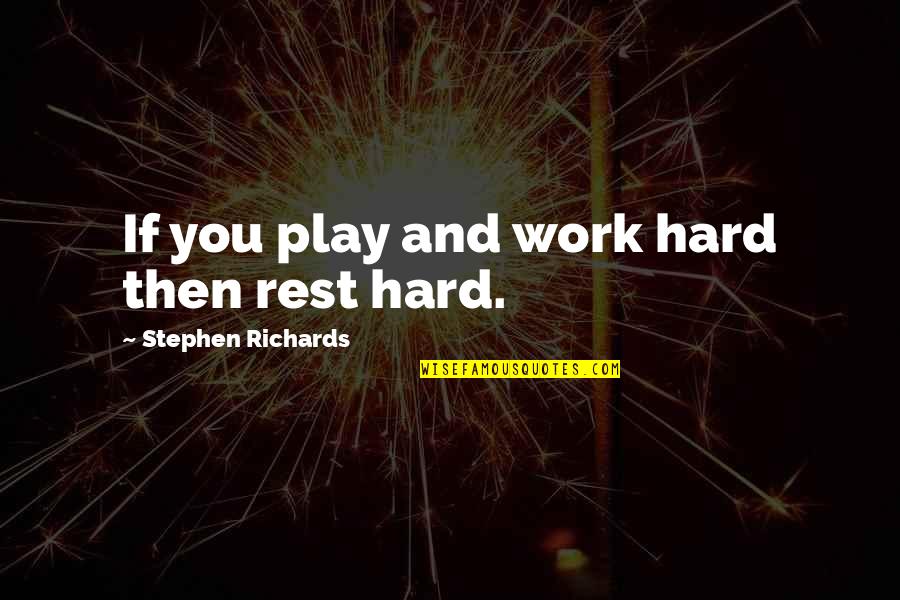 If you play and work hard then rest hard.
—
Stephen Richards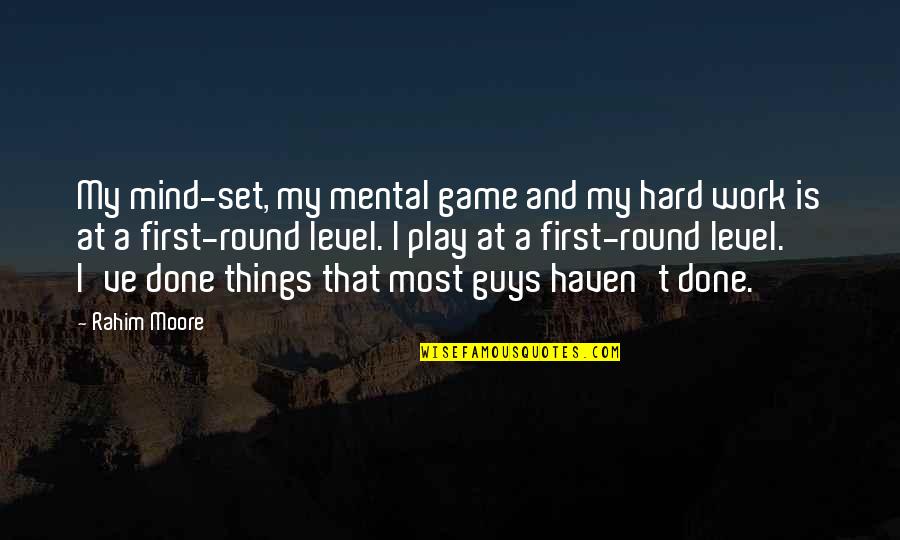 My mind-set, my mental game and my hard work is at a first-round level. I play at a first-round level. I've done things that most guys haven't done.
—
Rahim Moore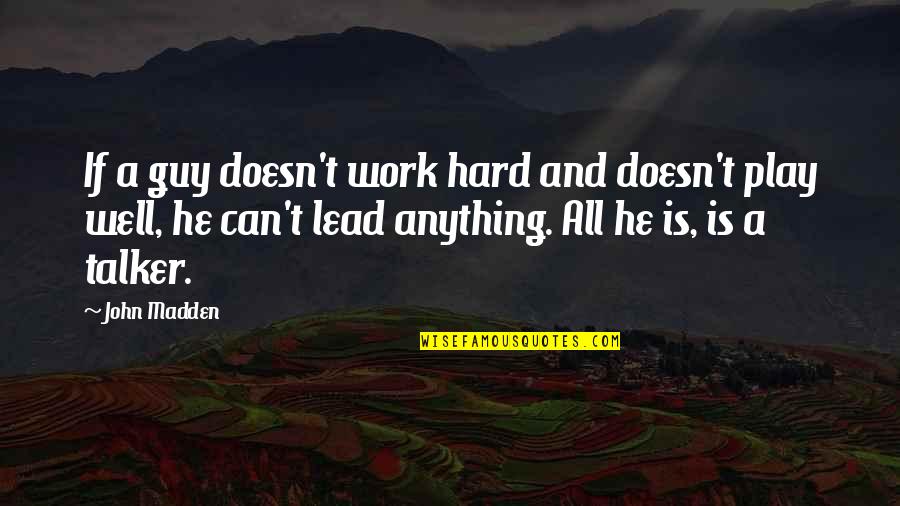 If a guy doesn't work hard and doesn't play well, he can't lead anything. All he is, is a talker. —
John Madden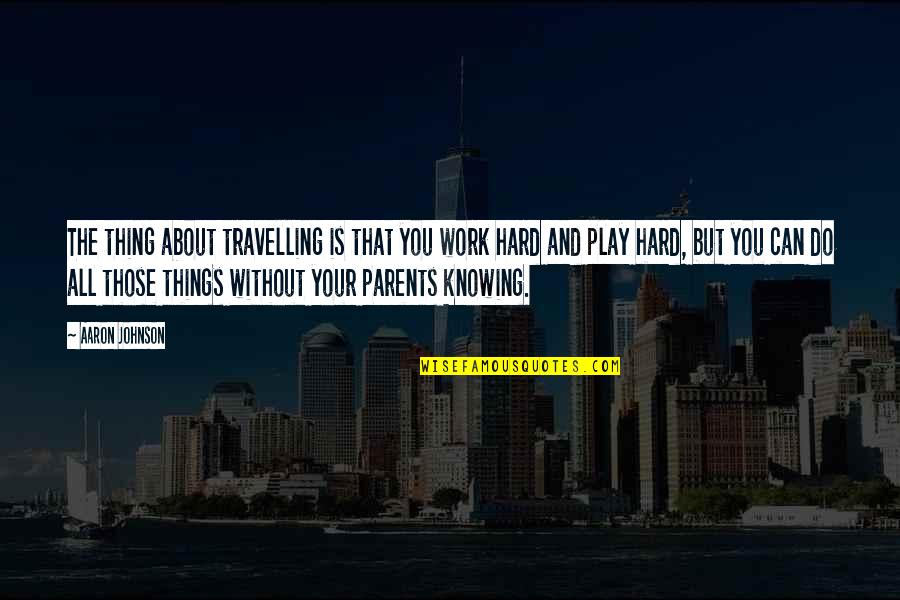 The thing about travelling is that you work hard and play hard, but you can do all those things without your parents knowing. —
Aaron Johnson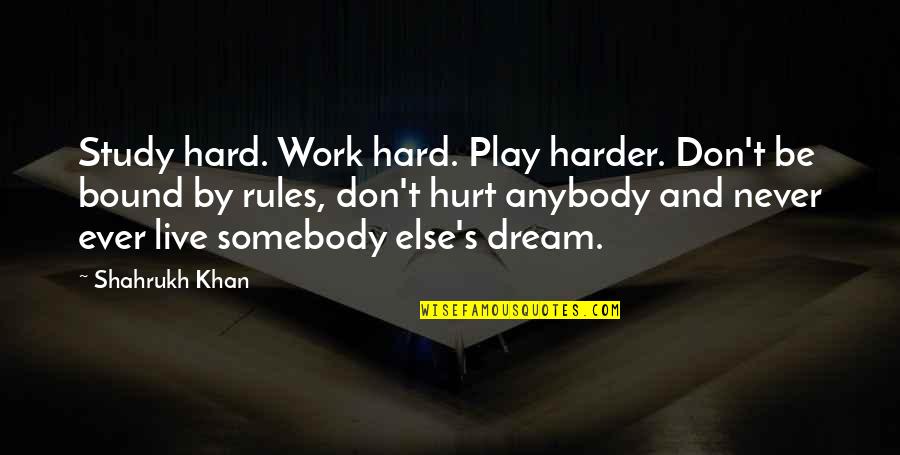 Study hard. Work hard. Play harder. Don't be bound by rules, don't hurt anybody and never ever live somebody else's dream. —
Shahrukh Khan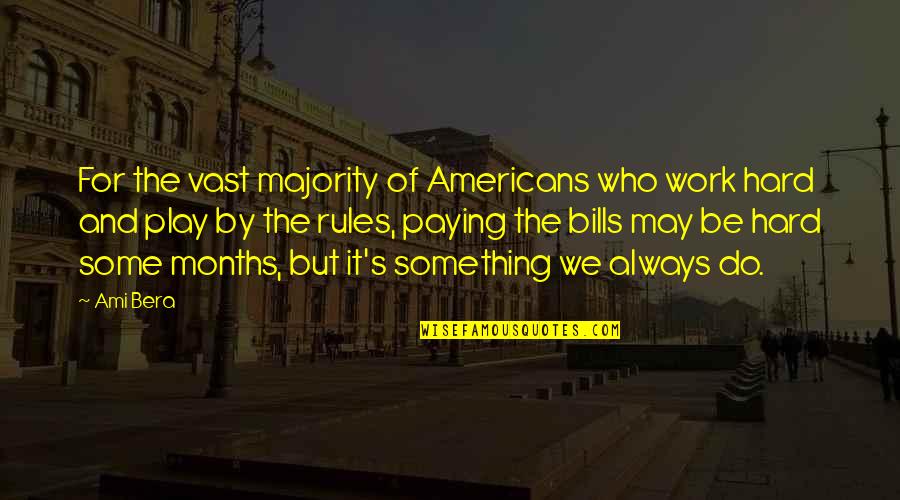 For the vast majority of Americans who work hard and play by the rules, paying the bills may be hard some months, but it's something we always do. —
Ami Bera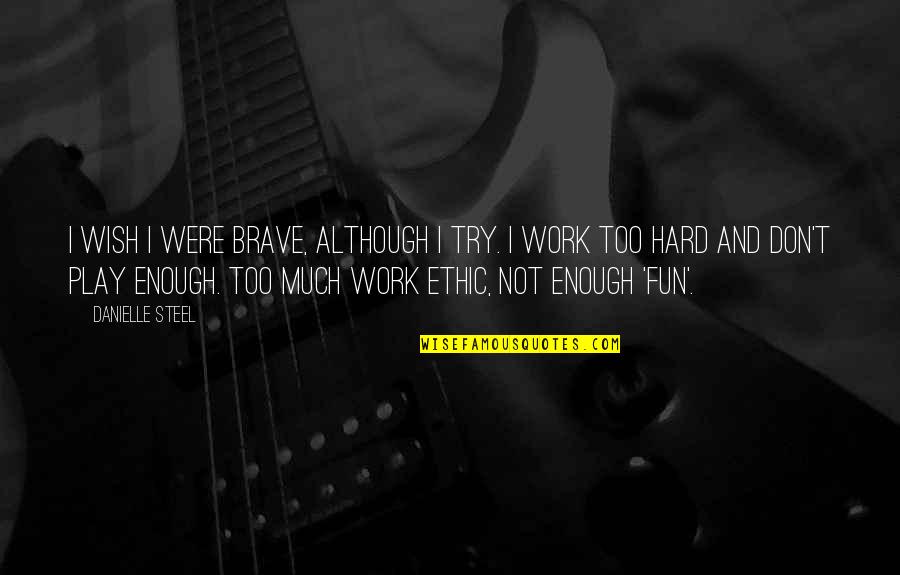 I wish I were brave, although I try. I work too hard and don't play enough. Too much work ethic, not enough 'fun'. —
Danielle Steel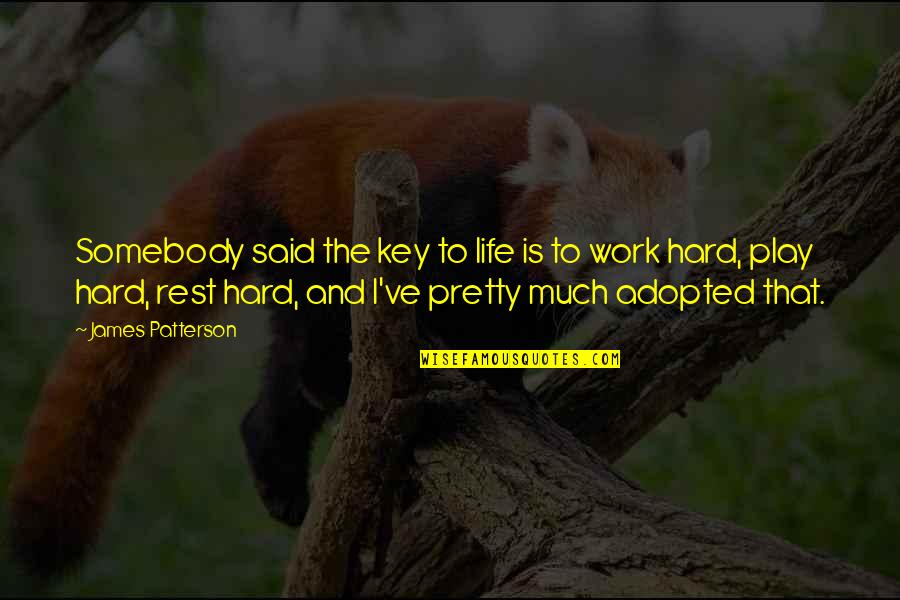 Somebody said the key to life is to work hard, play hard, rest hard, and I've pretty much adopted that. —
James Patterson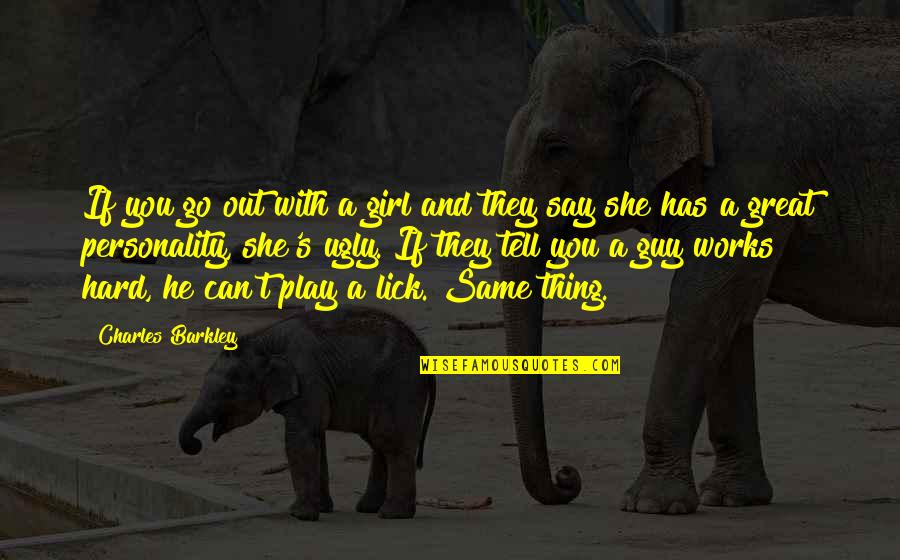 If you go out with a girl and they say she has a great personality, she's ugly. If they tell you a guy works hard, he can't play a lick. Same thing. —
Charles Barkley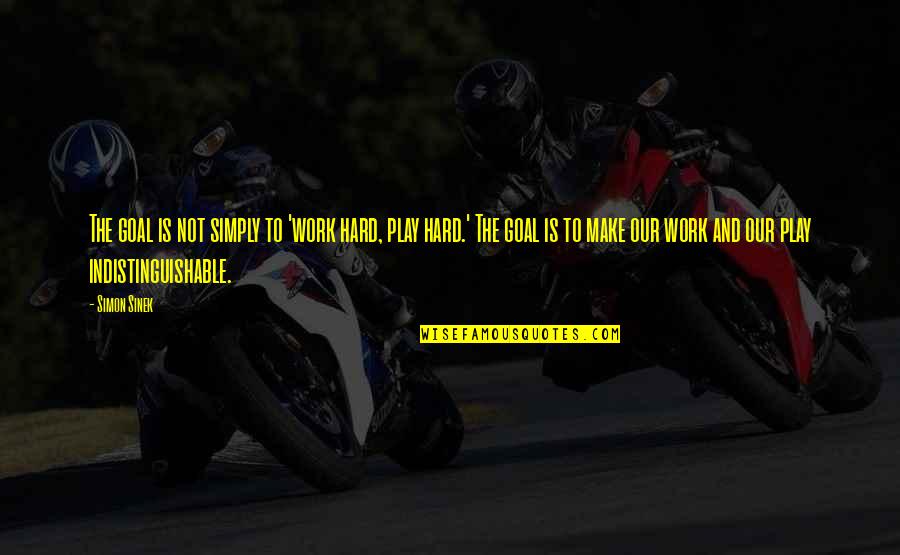 The goal is not simply to 'work hard, play hard.' The goal is to make our work and our play indistinguishable. —
Simon Sinek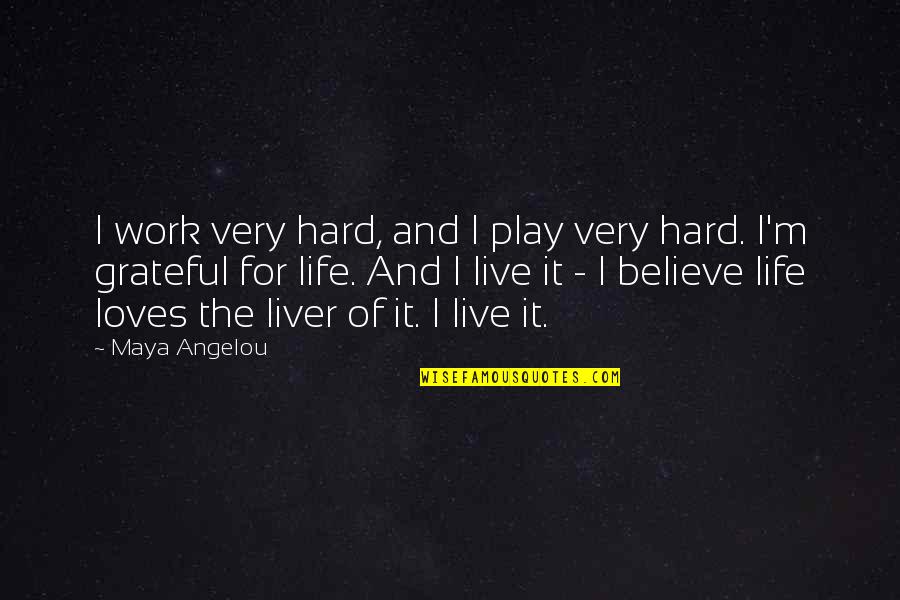 I work very hard, and I play very hard. I'm grateful for life. And I live it - I believe life loves the liver of it. I live it. —
Maya Angelou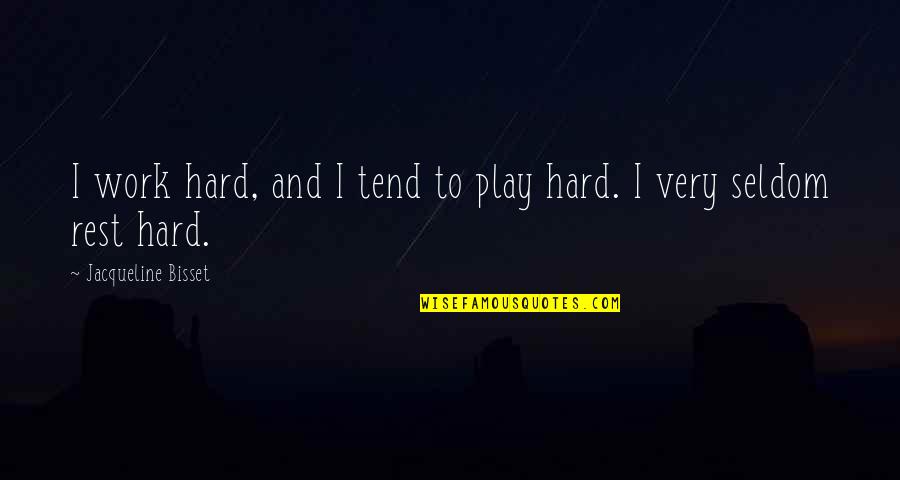 I work hard, and I tend to play hard. I very seldom rest hard. —
Jacqueline Bisset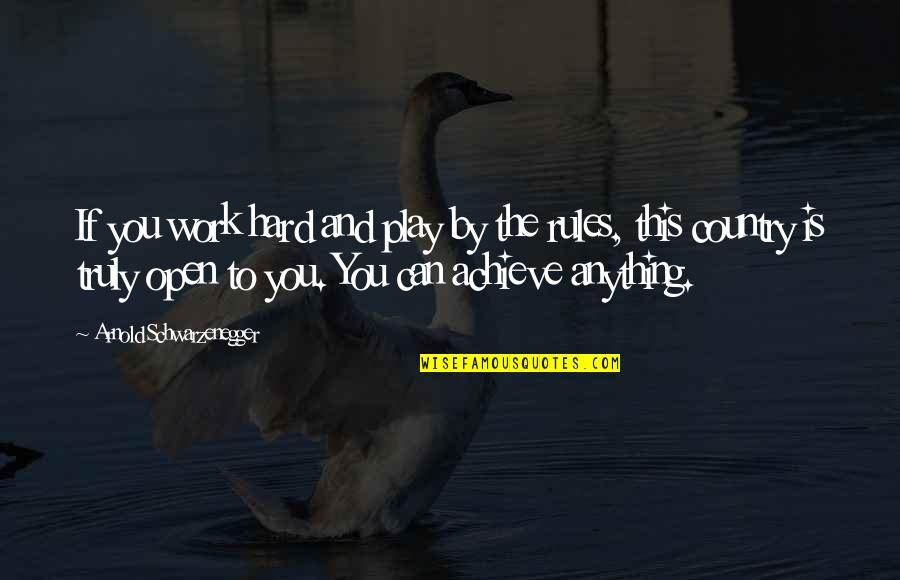 If you work hard and play by the rules, this country is truly open to you. You can achieve anything. —
Arnold Schwarzenegger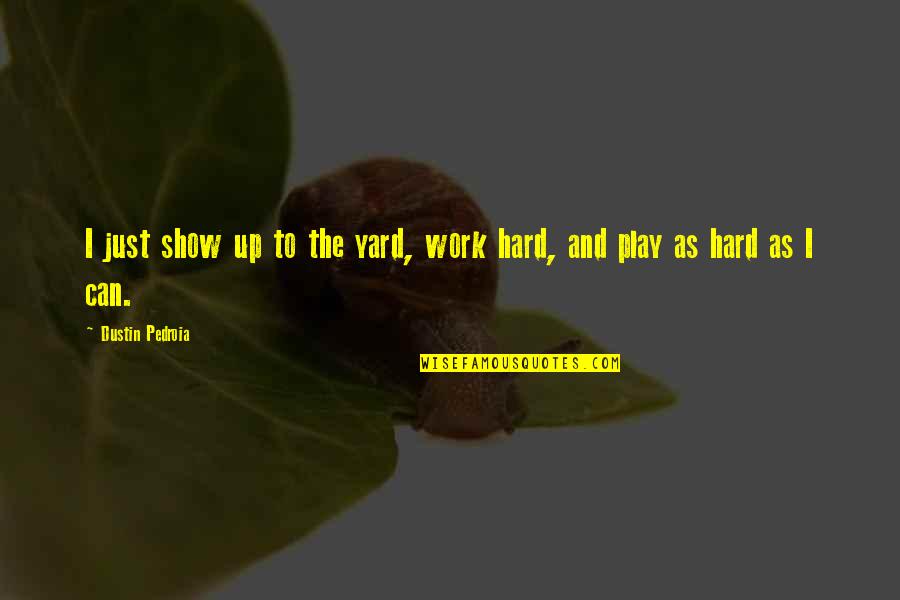 I just show up to the yard, work hard, and play as hard as I can. —
Dustin Pedroia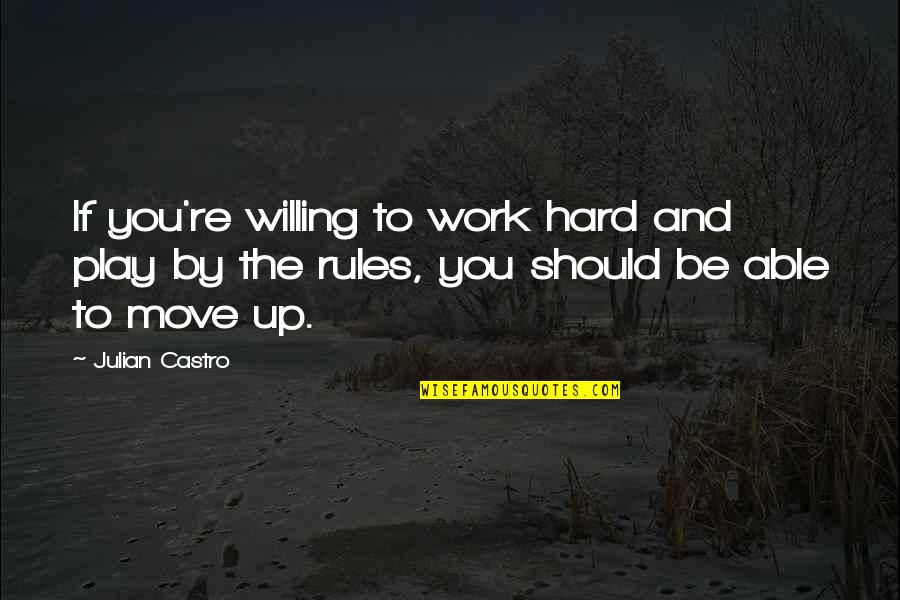 If you're willing to work hard and play by the rules, you should be able to move up. —
Julian Castro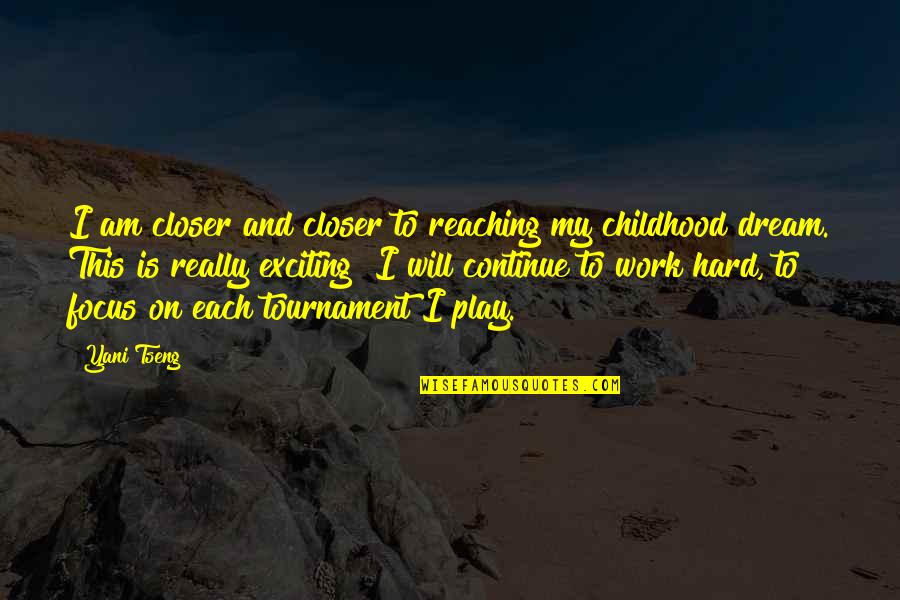 I am closer and closer to reaching my childhood dream. This is really exciting! I will continue to work hard, to focus on each tournament I play. —
Yani Tseng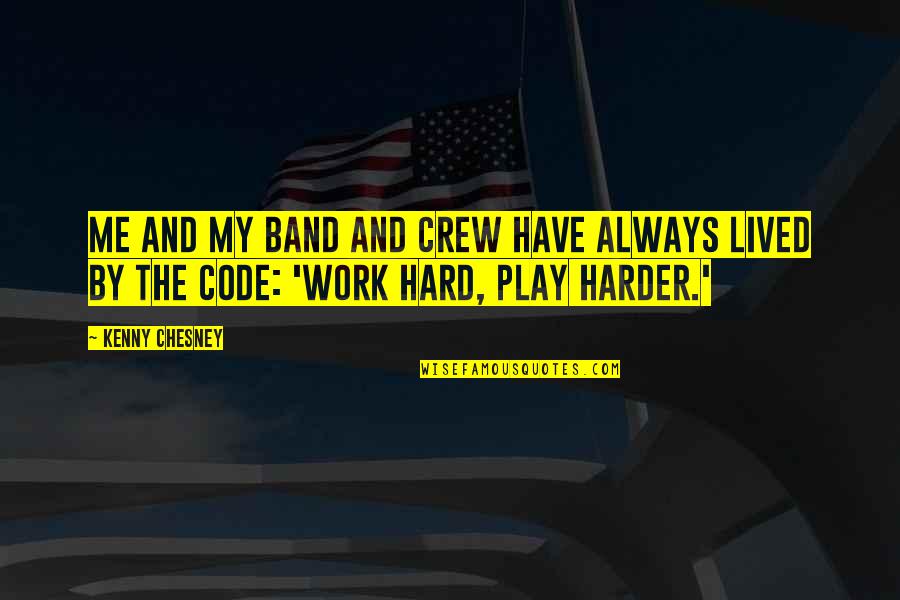 Me and my band and crew have always lived by the code: 'Work hard, play harder.' —
Kenny Chesney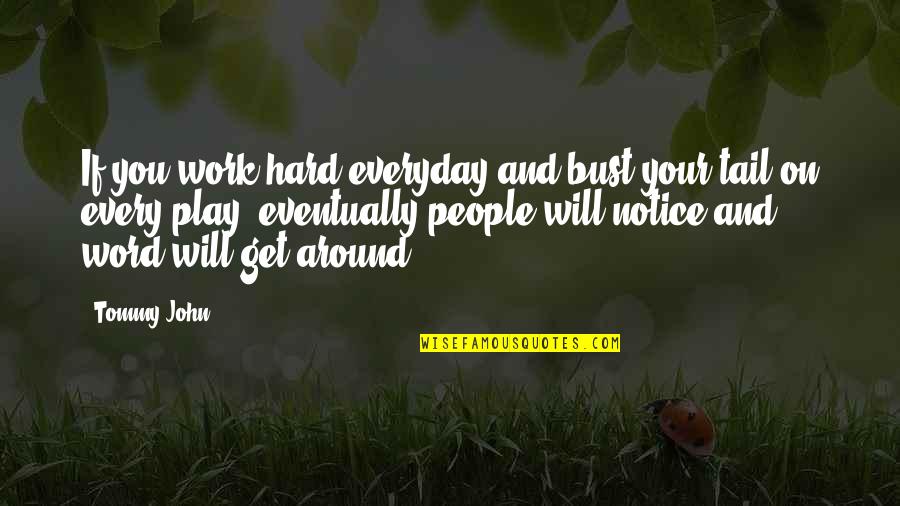 If you work hard everyday and bust your tail on every play, eventually people will notice and word will get around. —
Tommy John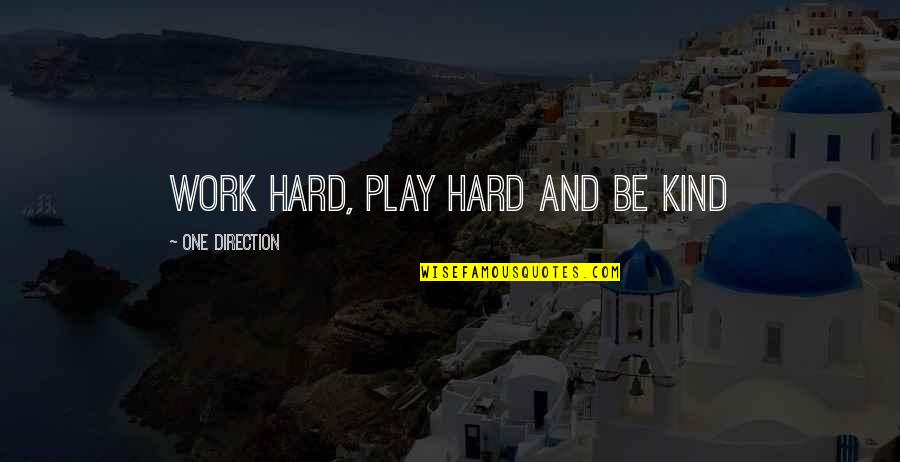 Work hard, play hard and be kind —
One Direction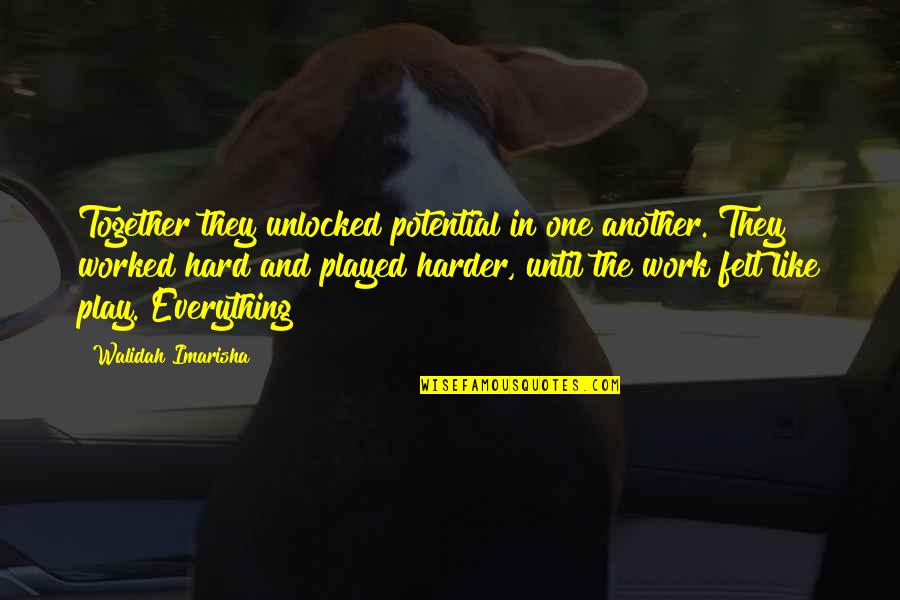 Together they unlocked potential in one another. They worked hard and played harder, until the work felt like play. Everything —
Walidah Imarisha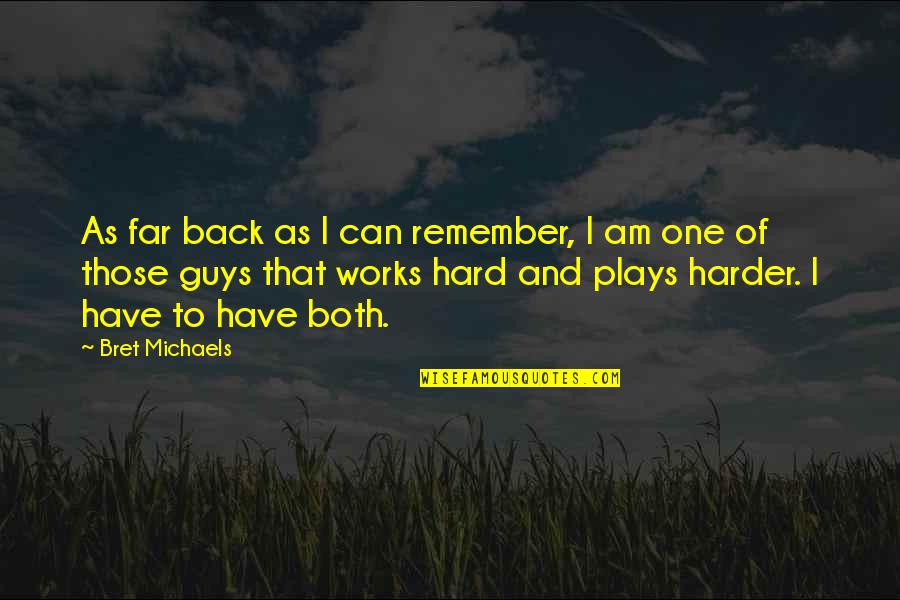 As far back as I can remember, I am one of those guys that works hard and plays harder. I have to have both. —
Bret Michaels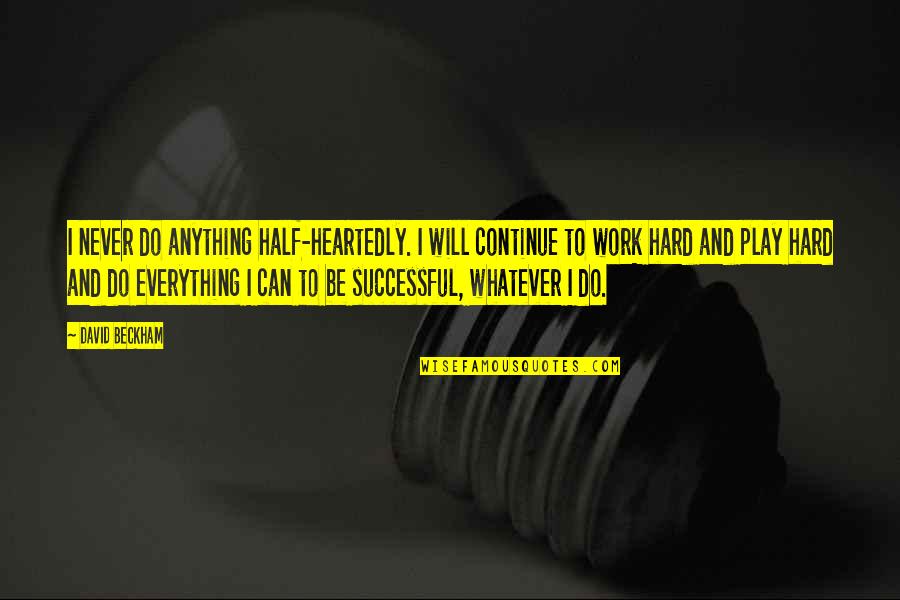 I never do anything half-heartedly. I will continue to work hard and play hard and do everything I can to be successful, whatever I do. —
David Beckham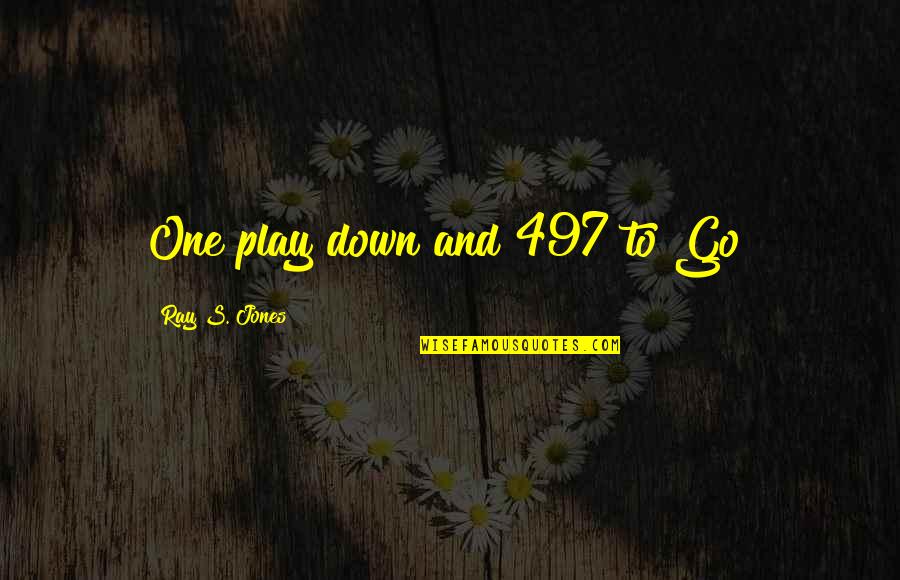 One play down and 497 to Go! —
Ray S. Jones
Education isn't play
and it can't be made to look like play. It is hard, hard work. But it can be made interesting work. —
Thomas A. Edison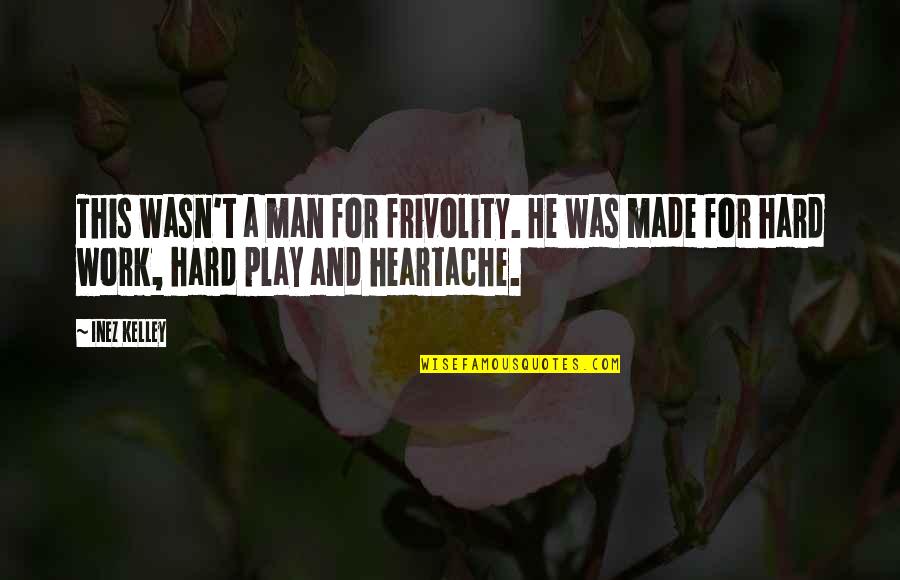 This wasn't a man for frivolity. He was made for hard work, hard play and heartache. —
Inez Kelley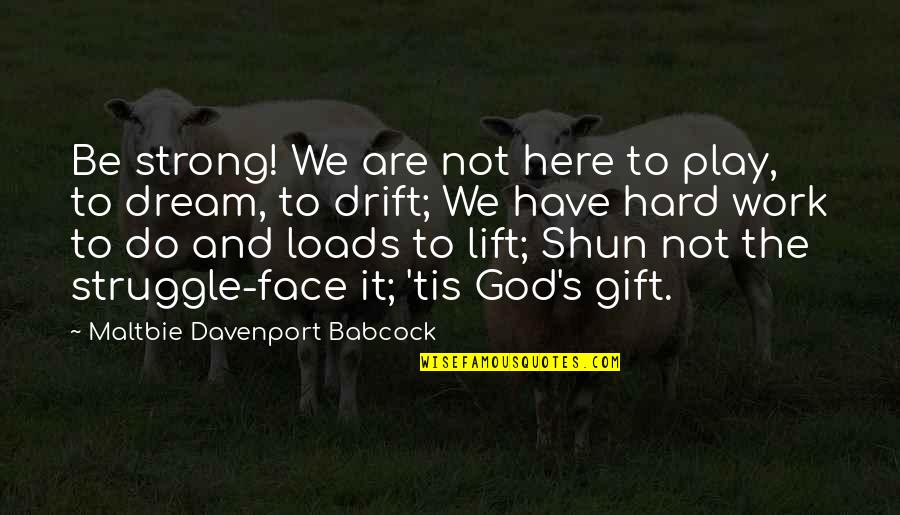 Be strong! We are not here to play, to dream, to drift; We have hard work to do and loads to lift; Shun not the struggle-face it; 'tis God's gift. —
Maltbie Davenport Babcock
I work too hard and don't play enough. —
Danielle Steel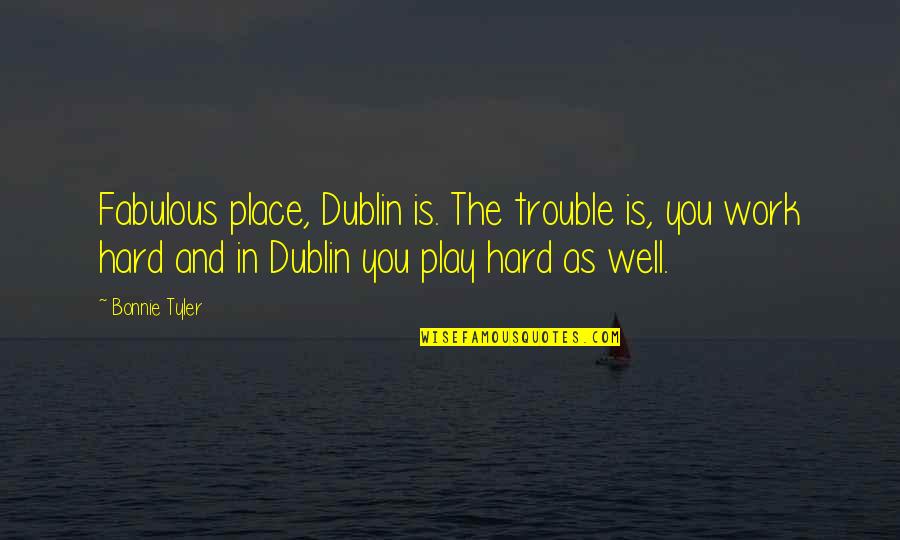 Fabulous place, Dublin is. The trouble is, you work hard and in Dublin you play hard as well. —
Bonnie Tyler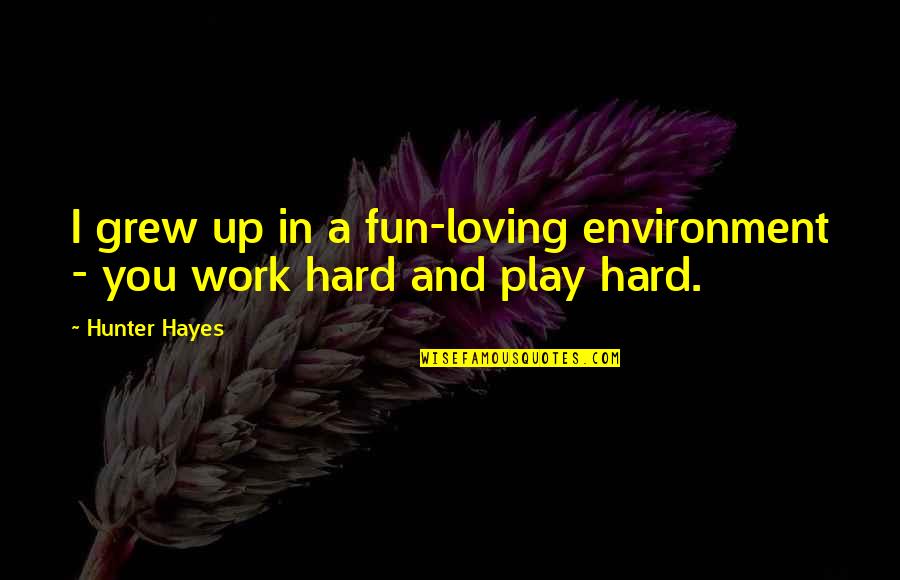 I grew up in a fun-loving environment - you work hard and play hard. —
Hunter Hayes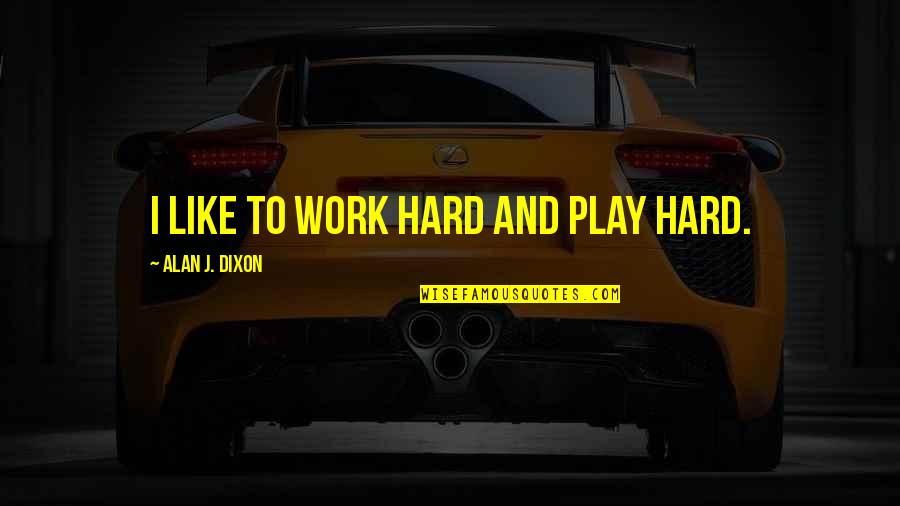 I like to work hard and play hard. —
Alan J. Dixon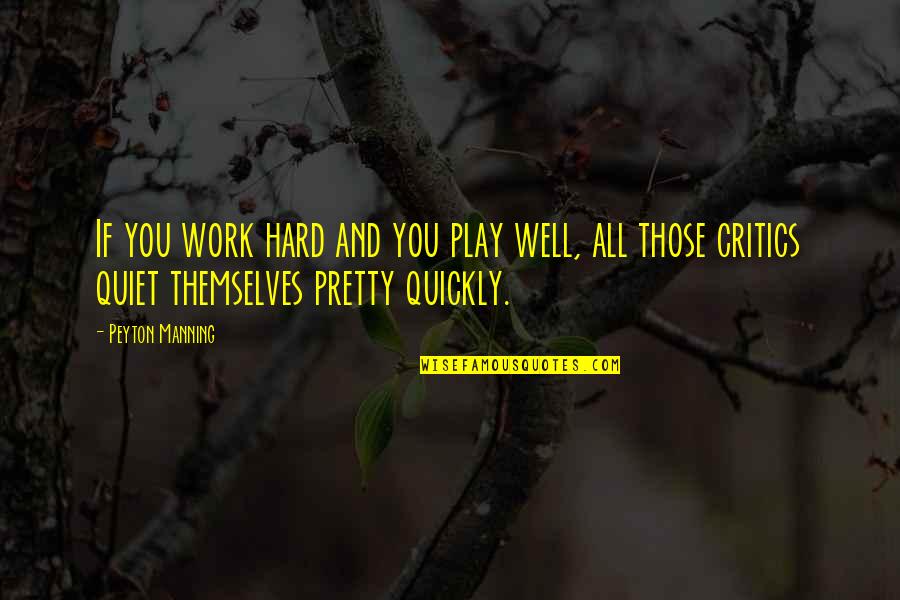 If you work hard and you play well, all those critics quiet themselves pretty quickly. —
Peyton Manning