T.H. Snyder Quotes
Top 6 wise famous quotes and sayings by T.H. Snyder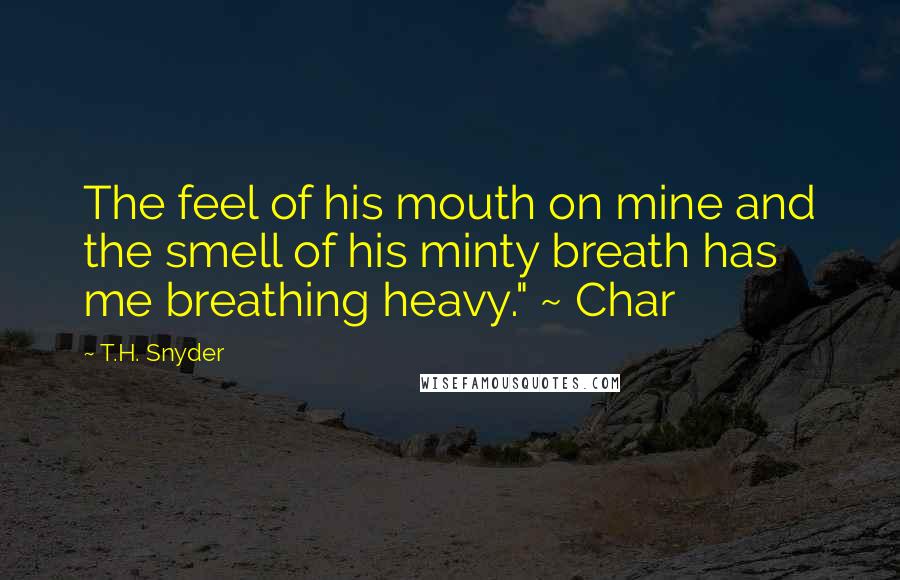 The feel of his mouth on mine and the smell of his minty breath has me breathing heavy." ~ Char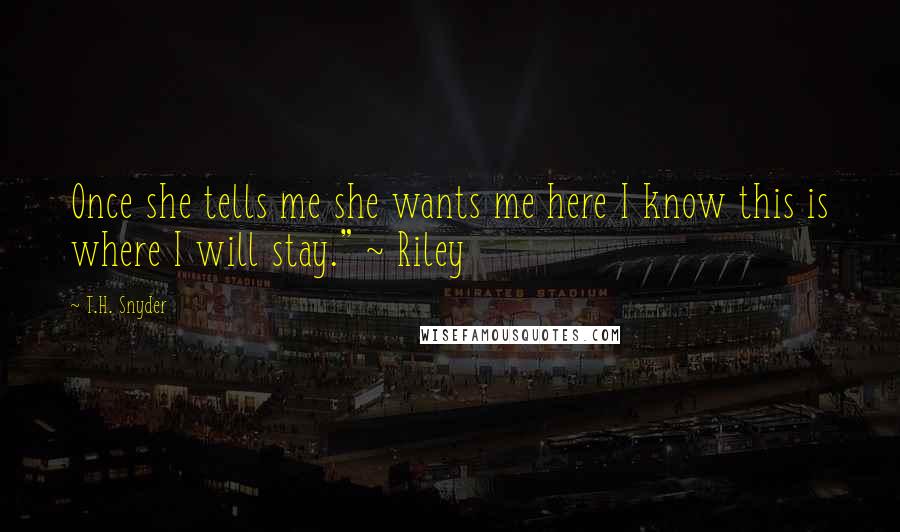 Once she tells me she wants me here I know this is where I will stay." ~ Riley
Nothing has or will ever be weird with us Derrick. Now that I've been touched by you things will never be the same.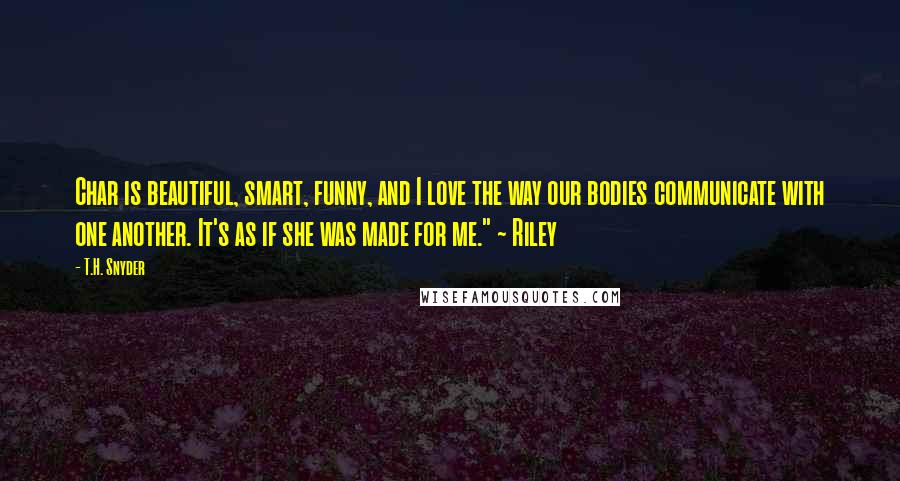 Char is beautiful, smart, funny, and I love the way our bodies communicate with one another. It's as if she was made for me." ~ Riley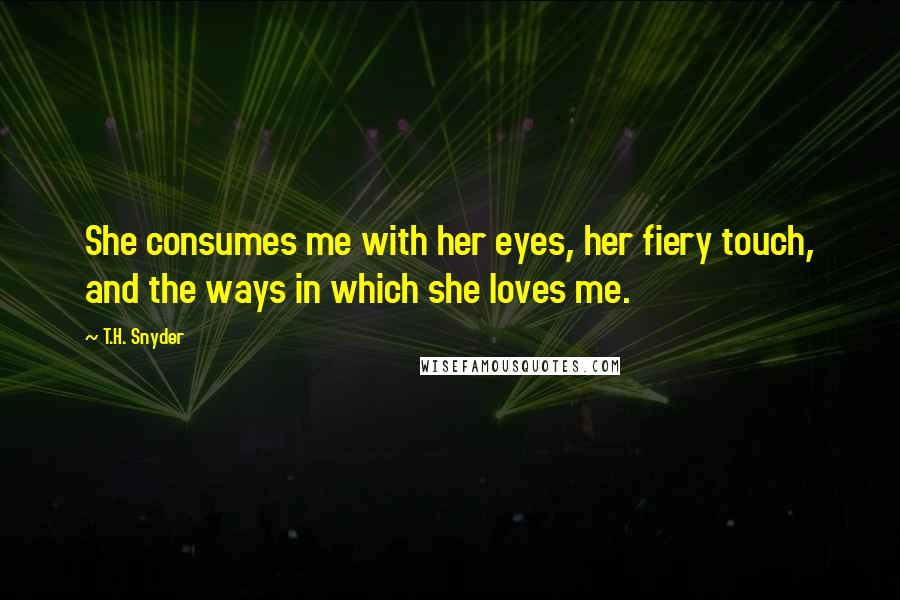 She consumes me with her eyes, her fiery touch, and the ways in which she loves me.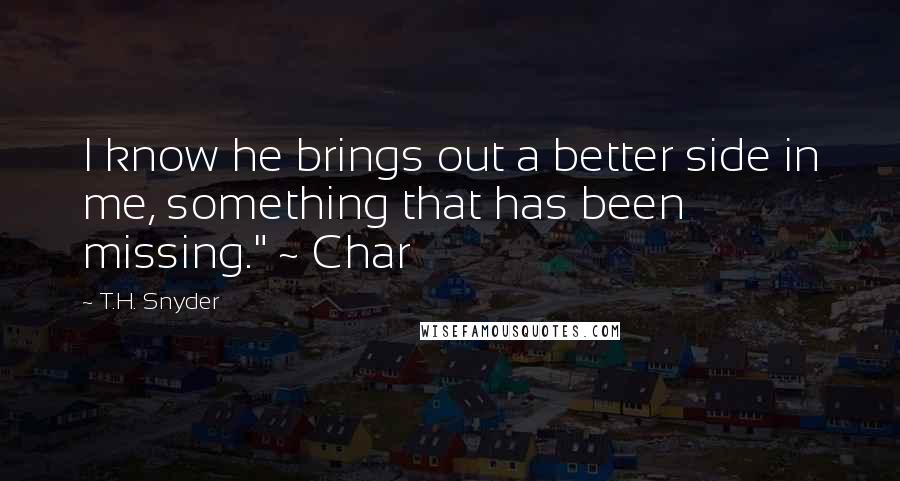 I know he brings out a better side in me, something that has been missing." ~ Char