Happy Place In Life Quotes
Collection of top 21 famous quotes about Happy Place In Life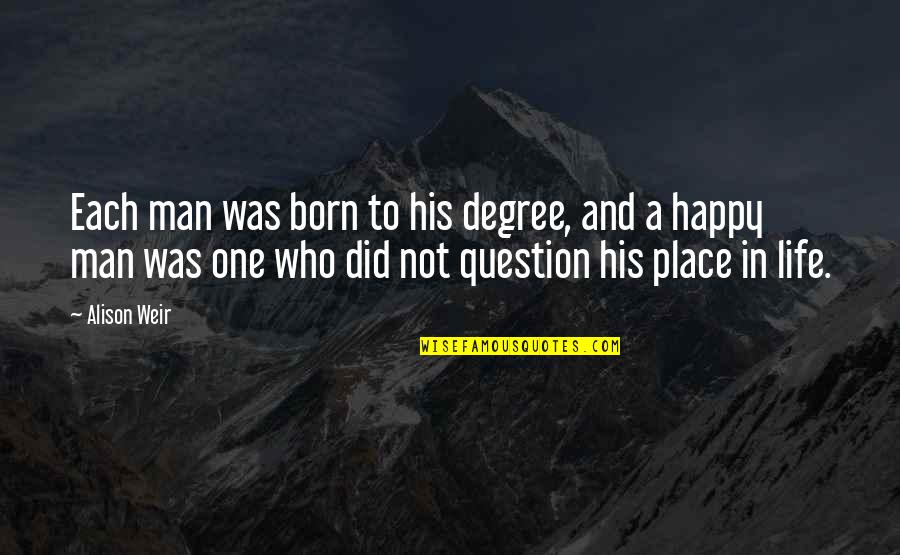 Each man was born to his degree, and a happy man was one who did not question his place in life.
—
Alison Weir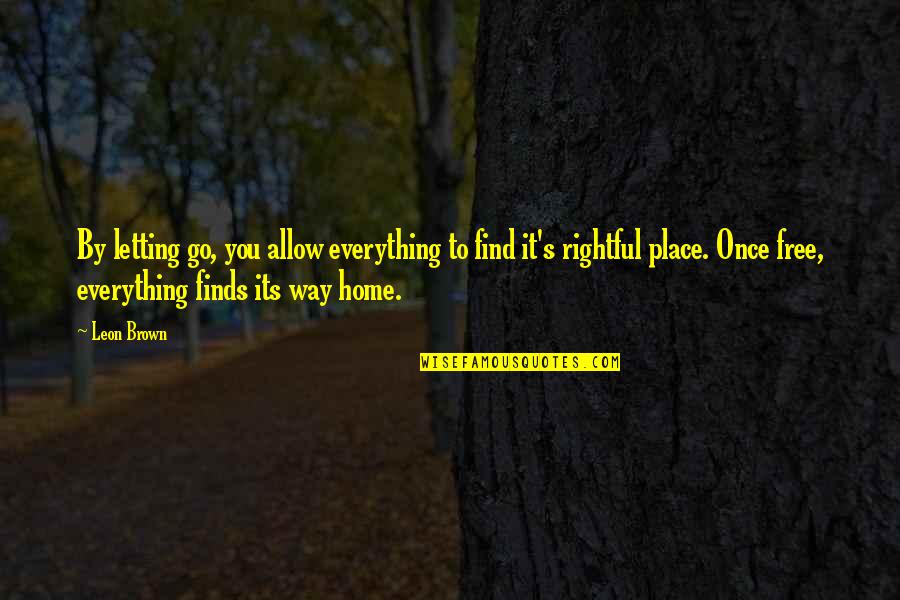 By letting go, you allow everything to find it's rightful place. Once free, everything finds its way home.
—
Leon Brown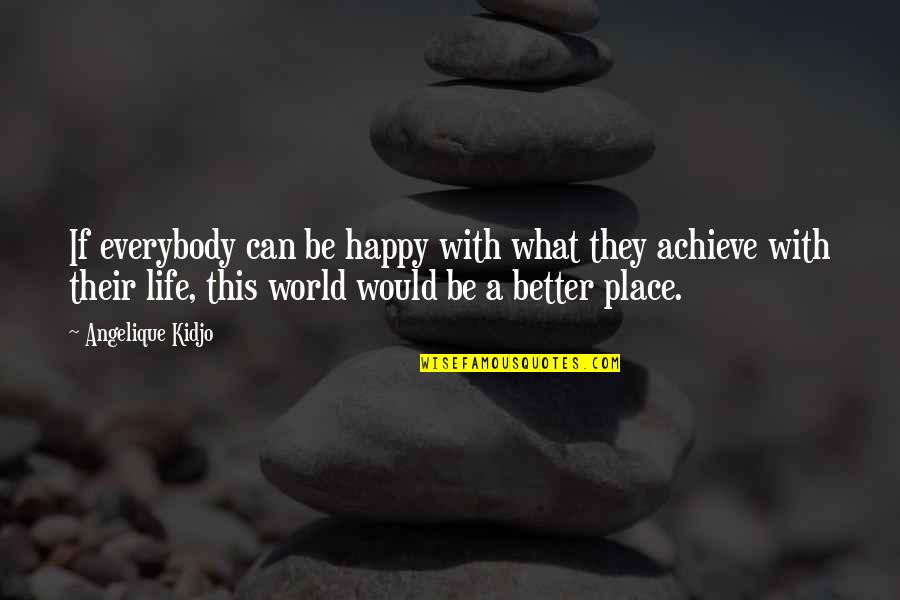 If everybody can be happy with what they achieve with their life, this world would be a better place.
—
Angelique Kidjo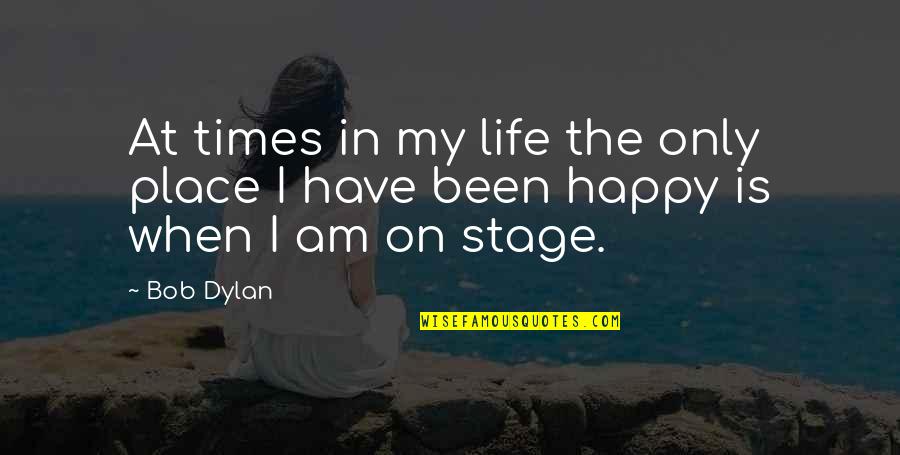 At times in my life the only place I have been happy is when I am on stage.
—
Bob Dylan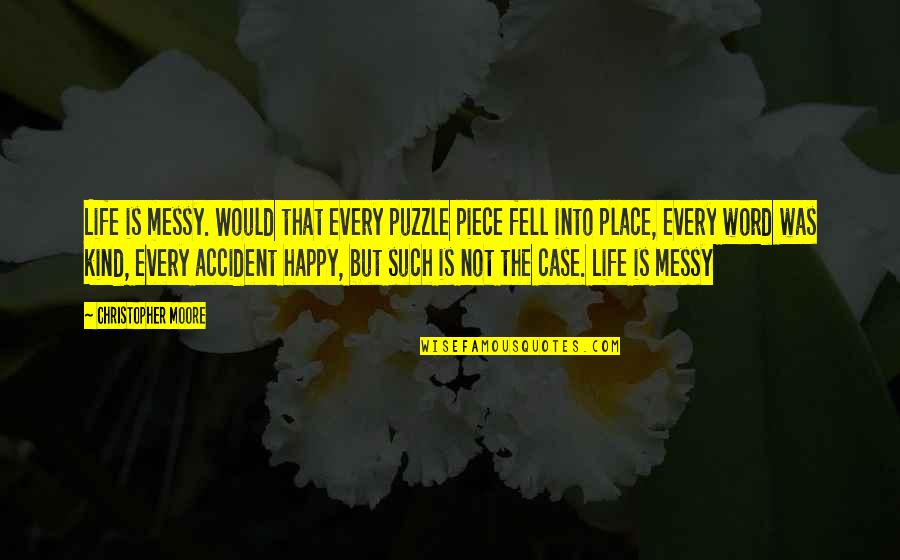 Life is messy. Would that every puzzle piece fell into place, every word was kind, every accident happy, but such is not the case. Life is messy —
Christopher Moore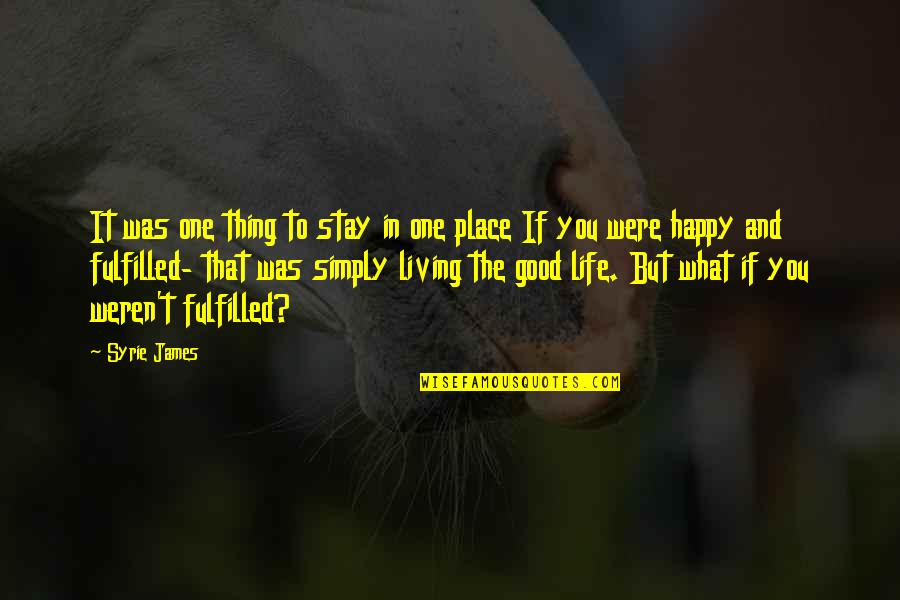 It was one thing to stay in one place If you were happy and fulfilled- that was simply living the good life. But what if you weren't fulfilled? —
Syrie James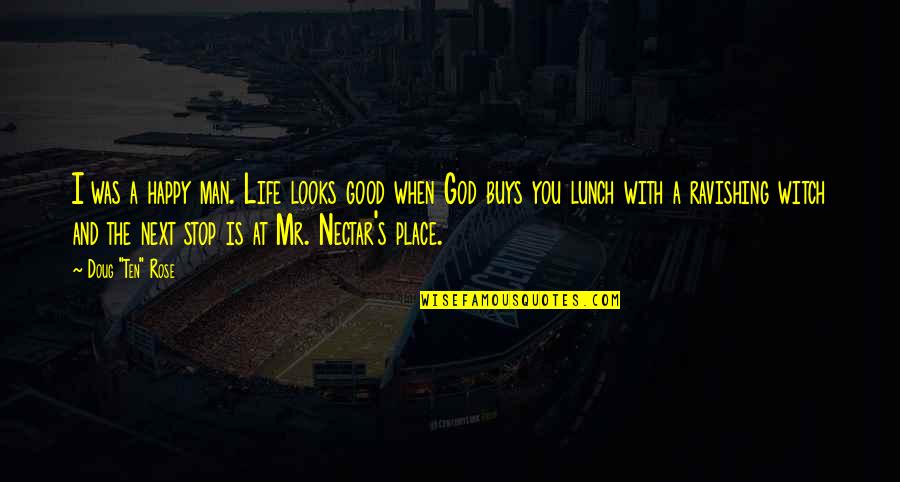 I was a happy man. Life looks good when God buys you lunch with a ravishing witch and the next stop is at Mr. Nectar's place. —
Doug "Ten" Rose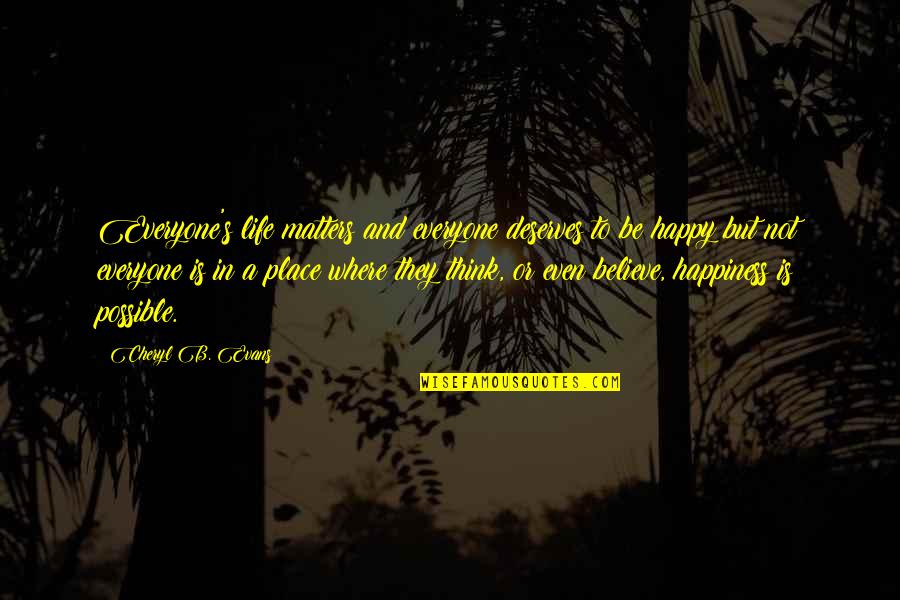 Everyone's life matters and everyone deserves to be happy but not everyone is in a place where they think, or even believe, happiness is possible. —
Cheryl B. Evans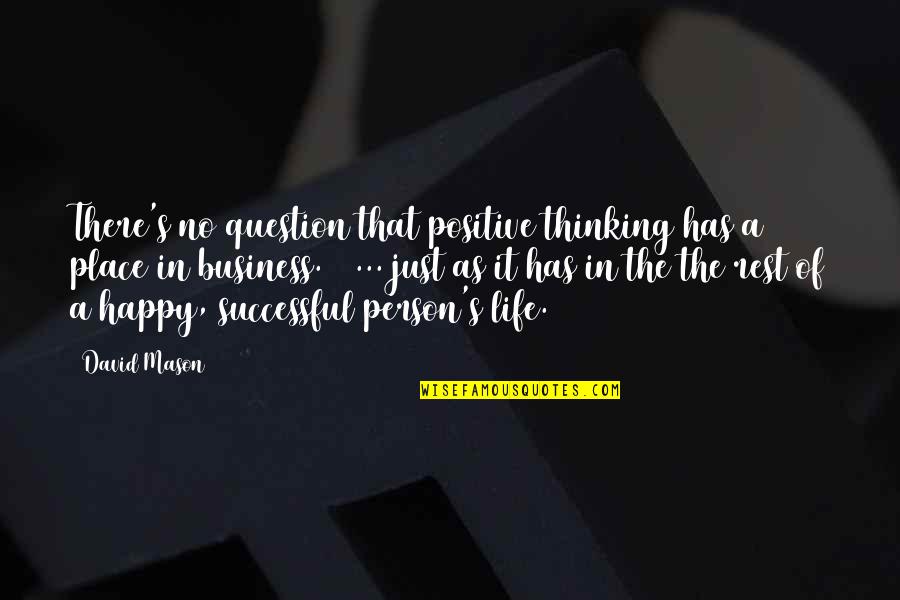 There's no question that positive thinking has a place in business. [ ... just as it has in the the rest of a happy, successful person's life.] —
David Mason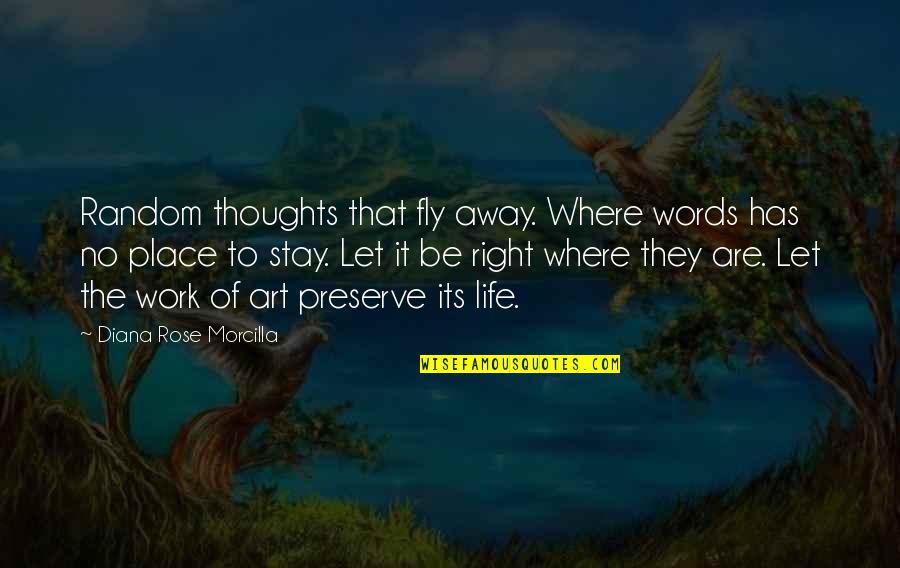 Random thoughts that fly away.
Where words has no place to stay.
Let it be right where they are.
Let the work of art preserve its life. —
Diana Rose Morcilla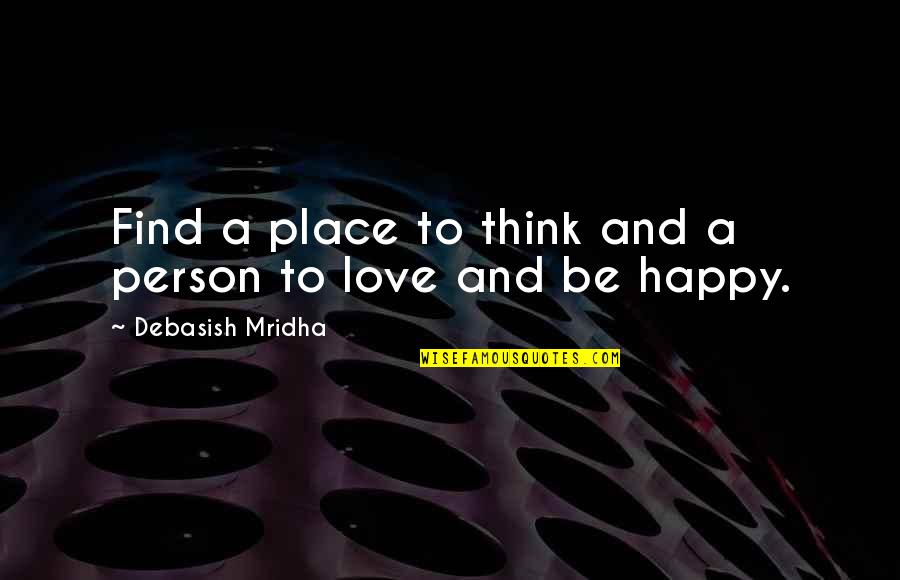 Find a place to think and a person to love and be happy. —
Debasish Mridha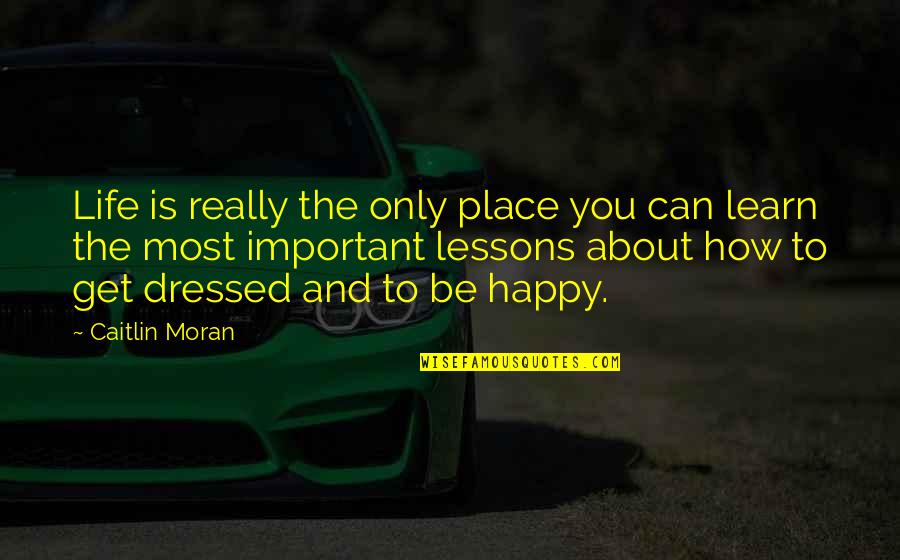 Life is really the only place you can learn the most important lessons about how to get dressed and to be happy. —
Caitlin Moran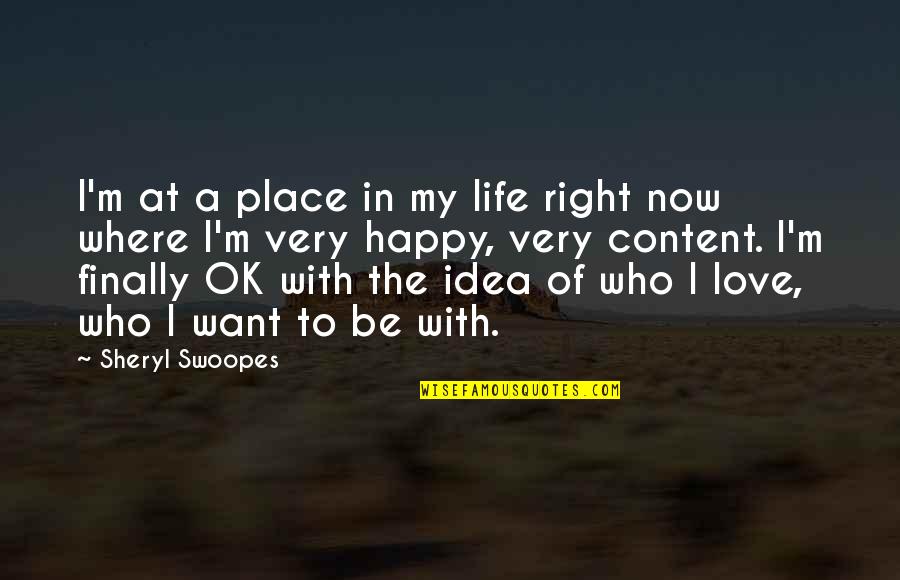 I'm at a place in my life right now where I'm very happy, very content. I'm finally OK with the idea of who I love, who I want to be with. —
Sheryl Swoopes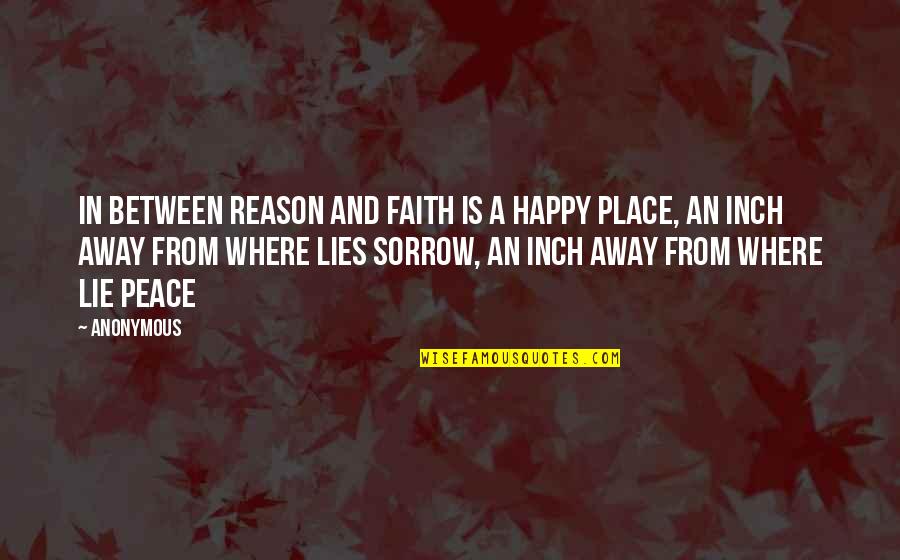 In between reason and faith is a happy place, an inch away from where lies sorrow, an inch away from where lie peace —
Anonymous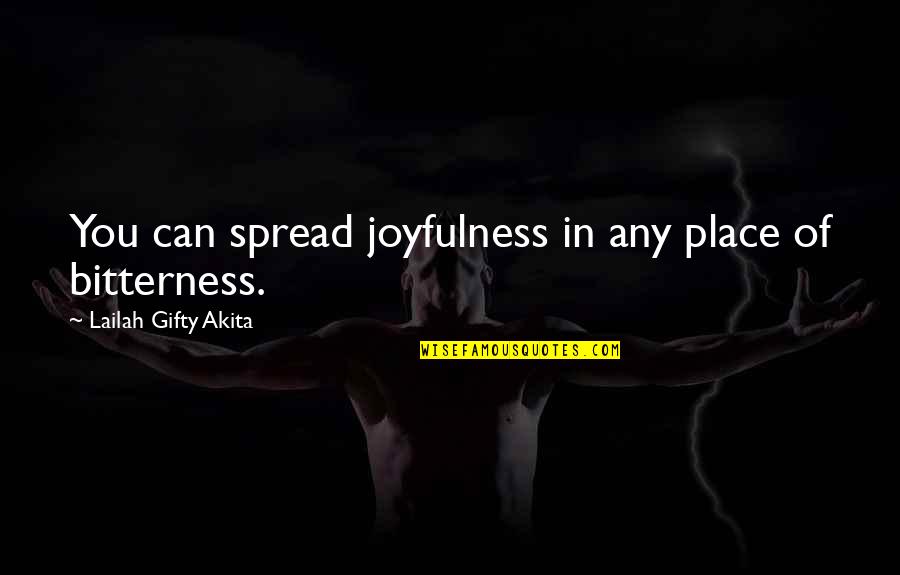 You can spread joyfulness in any place of bitterness. —
Lailah Gifty Akita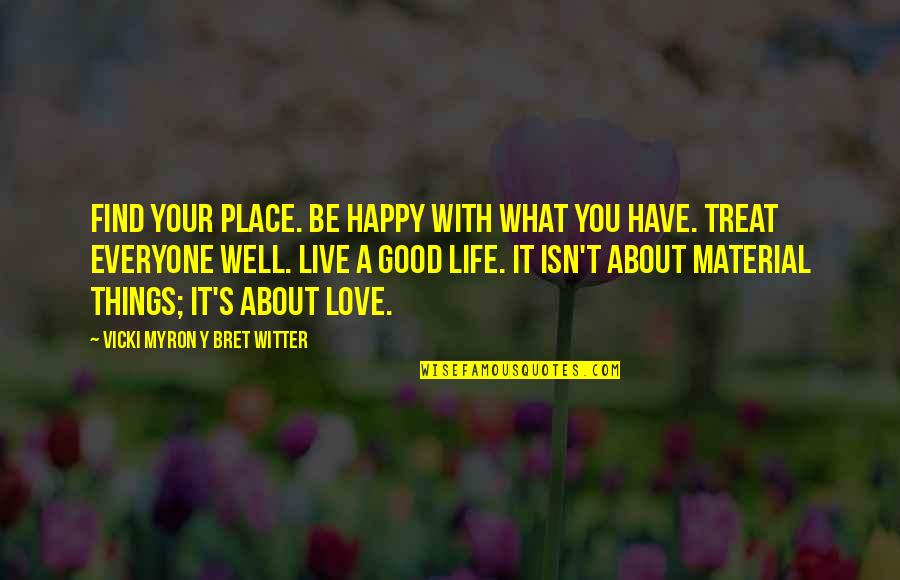 Find your place. Be happy with what you have. Treat everyone well. Live a good life. It isn't about material things; it's about love. —
Vicki Myron Y Bret Witter
I suppose you could present my life as a happy tale if you ended it in the right place. —
Fuminori Nakamura
I hope these simple things are what I forever love about life, for then I will be happy no matter where I find myself. —
R. YS Perez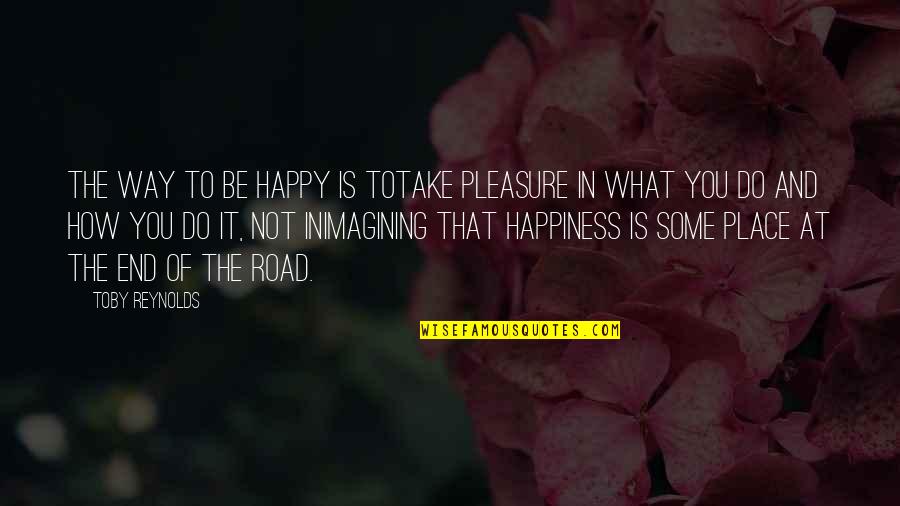 The way to be happy is to
take pleasure in what you do and how you do it, not in
imagining that happiness is some place at the end of the road. —
Toby Reynolds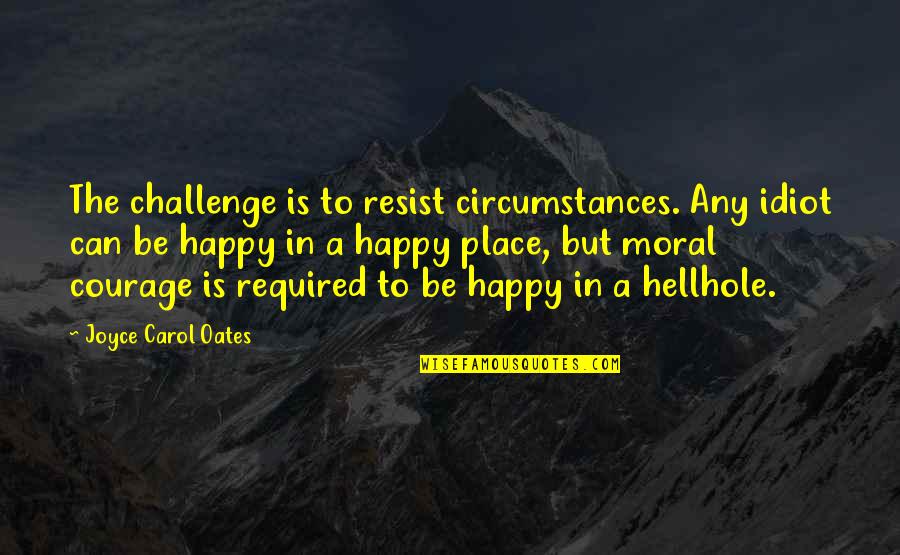 The challenge is to resist circumstances. Any idiot can be happy in a happy place, but moral courage is required to be happy in a hellhole. —
Joyce Carol Oates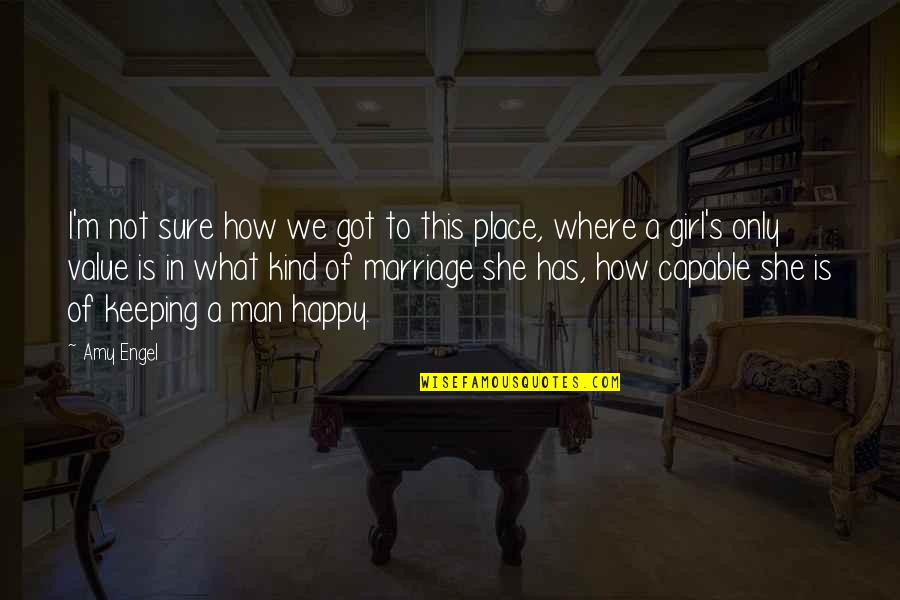 I'm not sure how we got to this place, where a girl's only value is in what kind of marriage she has, how capable she is of keeping a man happy. —
Amy Engel