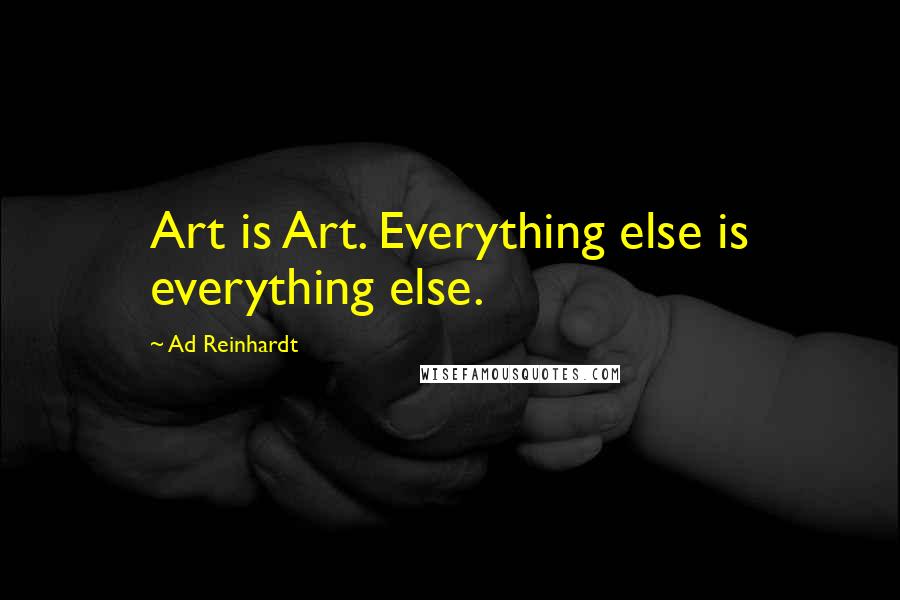 Art is Art. Everything else is everything else.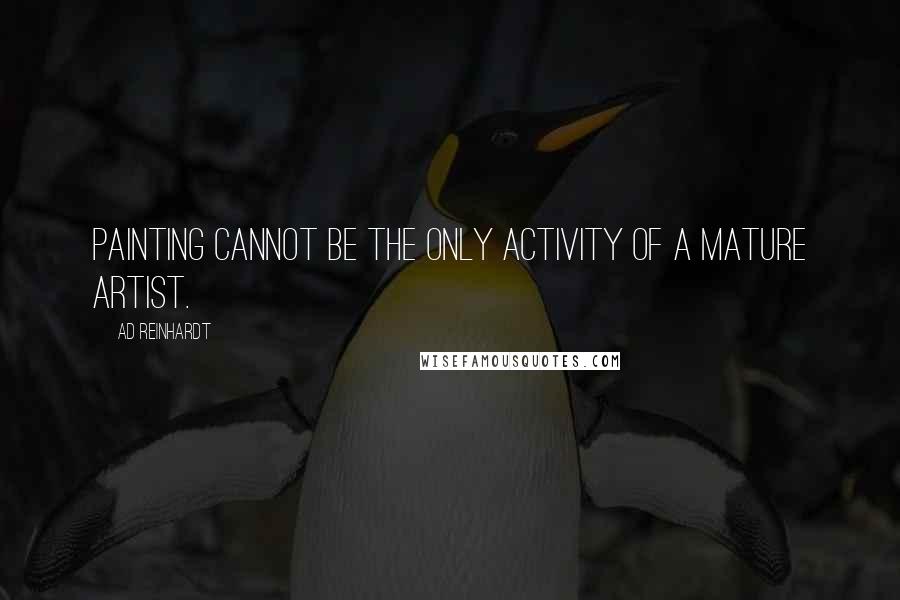 Painting cannot be the only activity of a mature artist.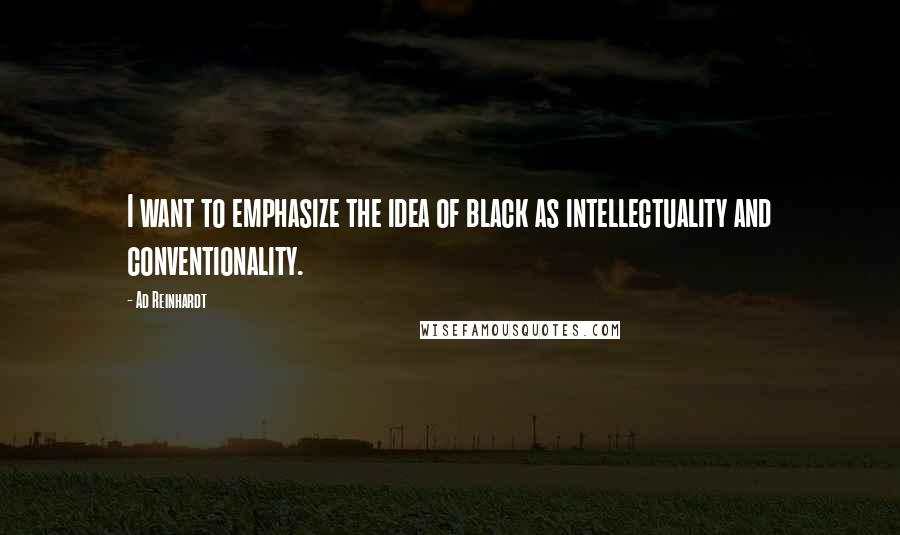 I want to emphasize the idea of black as intellectuality and conventionality.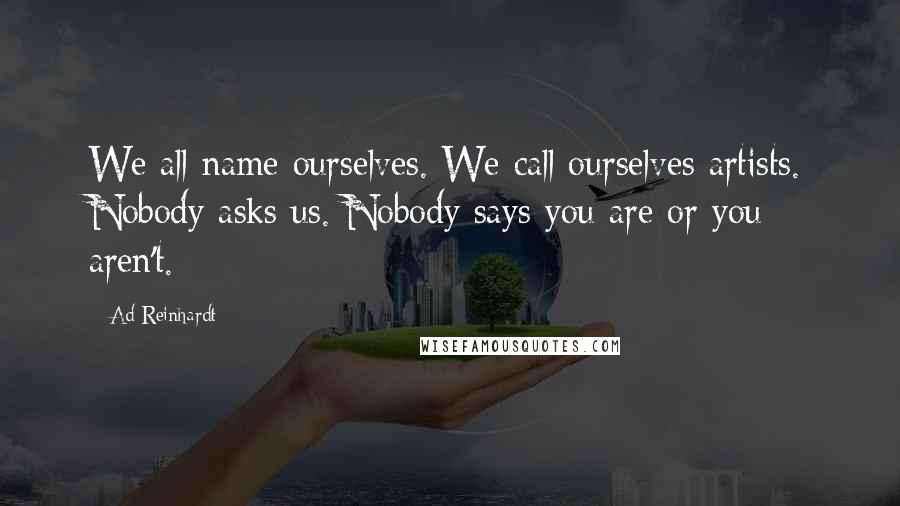 We all name ourselves. We call ourselves artists. Nobody asks us. Nobody says you are or you aren't.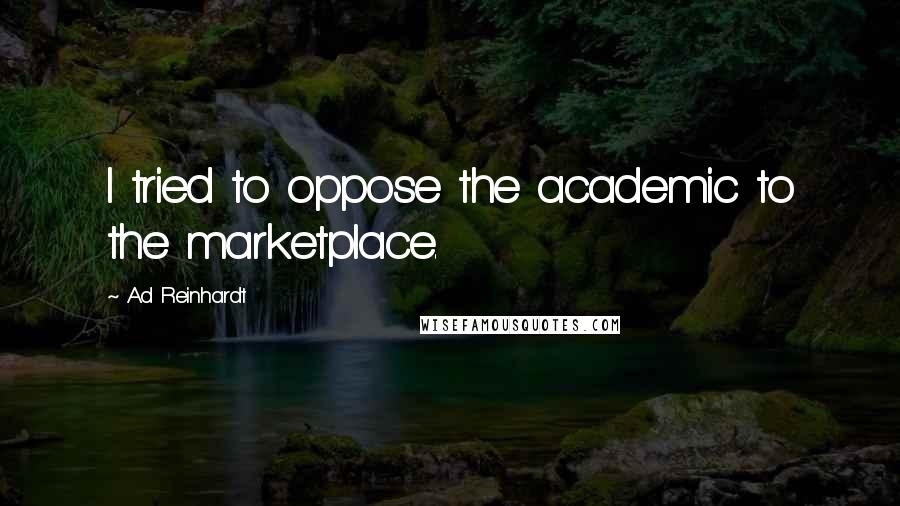 I tried to oppose the academic to the marketplace.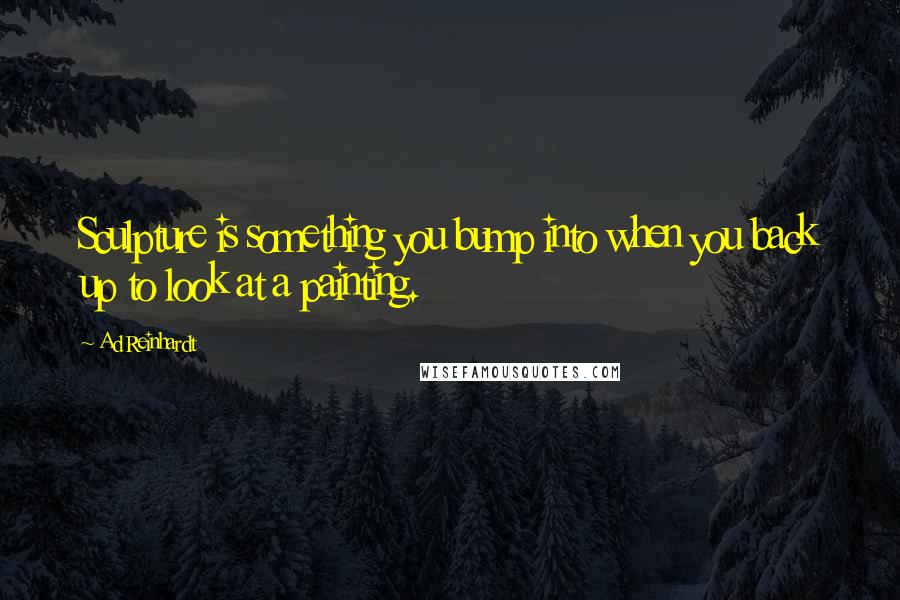 Sculpture is something you bump into when you back up to look at a painting.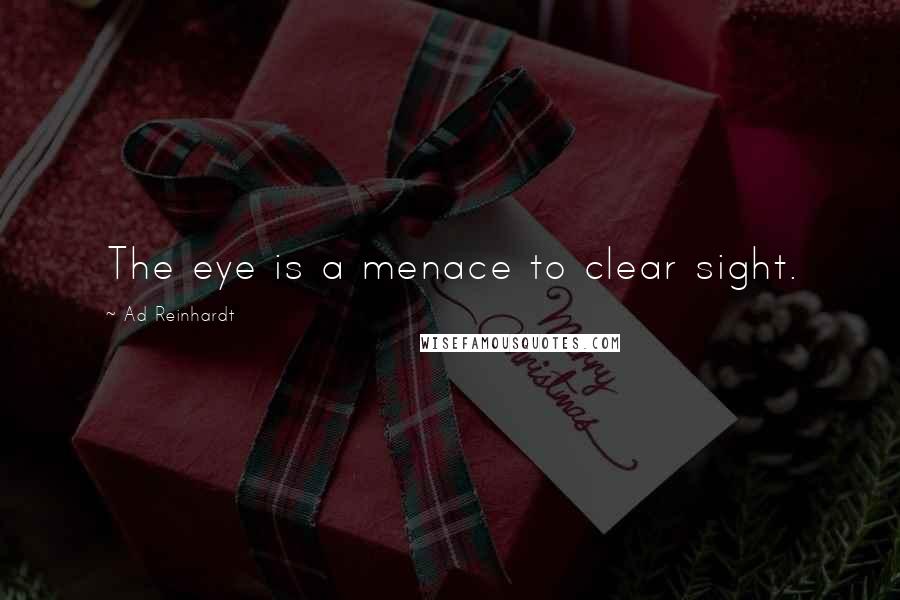 The eye is a menace to clear sight.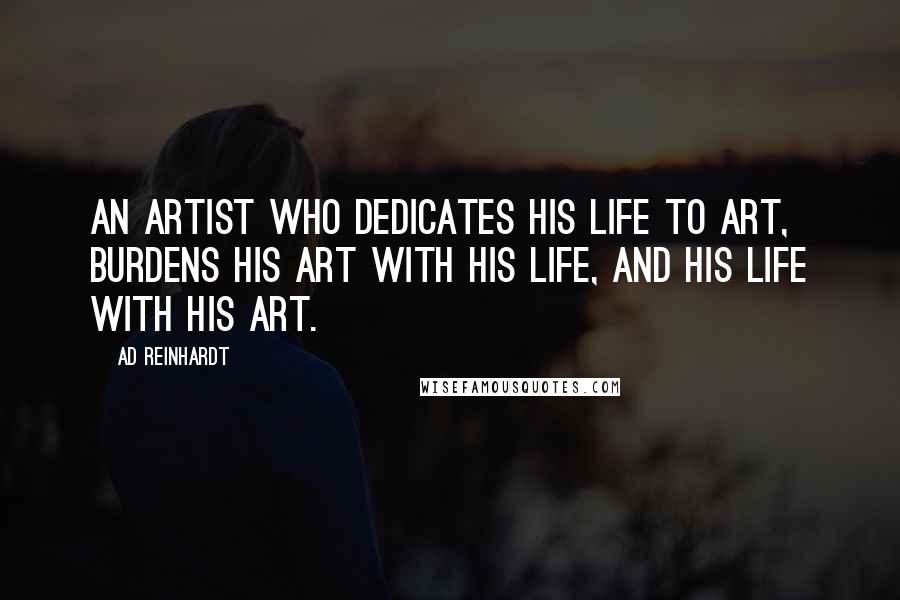 An artist who dedicates his life to art, burdens his art with his life, and his life with his art.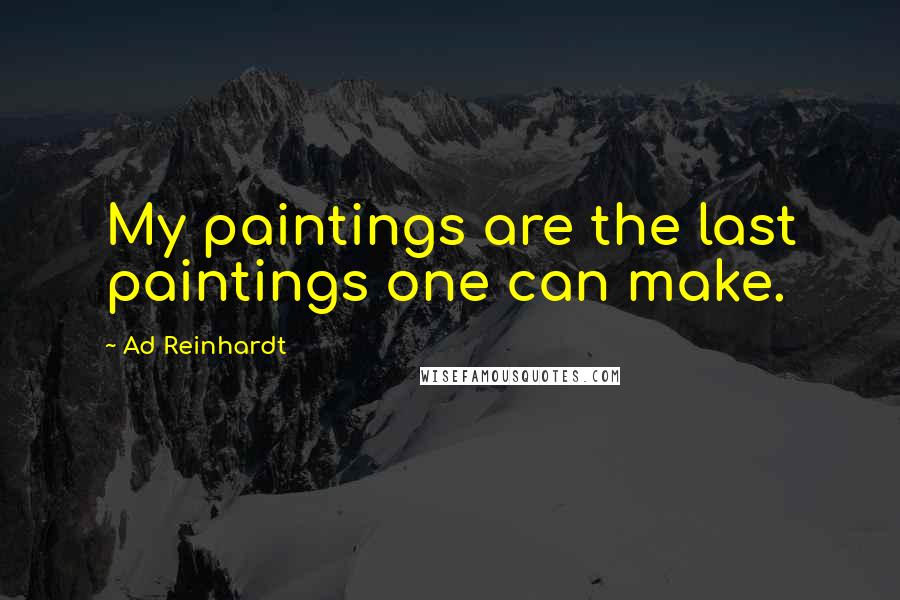 My paintings are the last paintings one can make.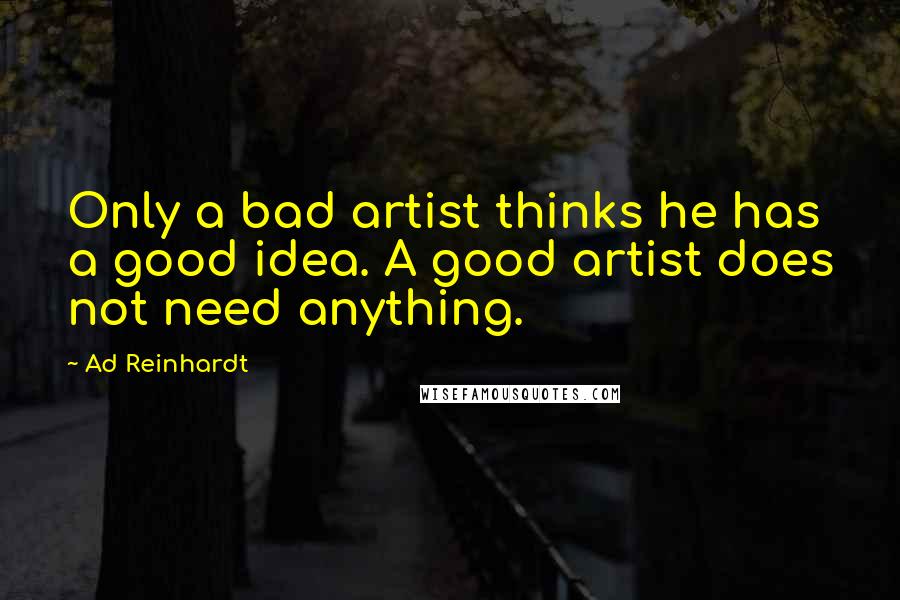 Only a bad artist thinks he has a good idea. A good artist does not need anything.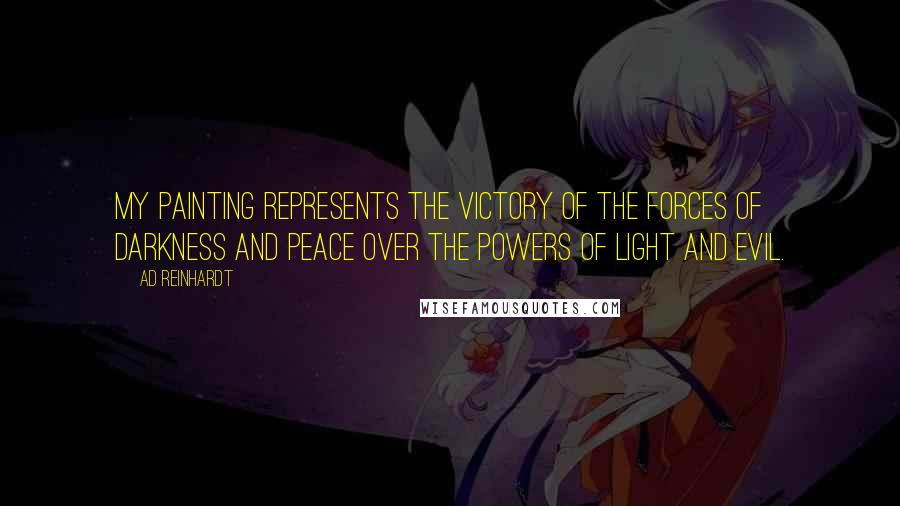 My painting represents the victory of the forces of darkness and peace over the powers of light and evil.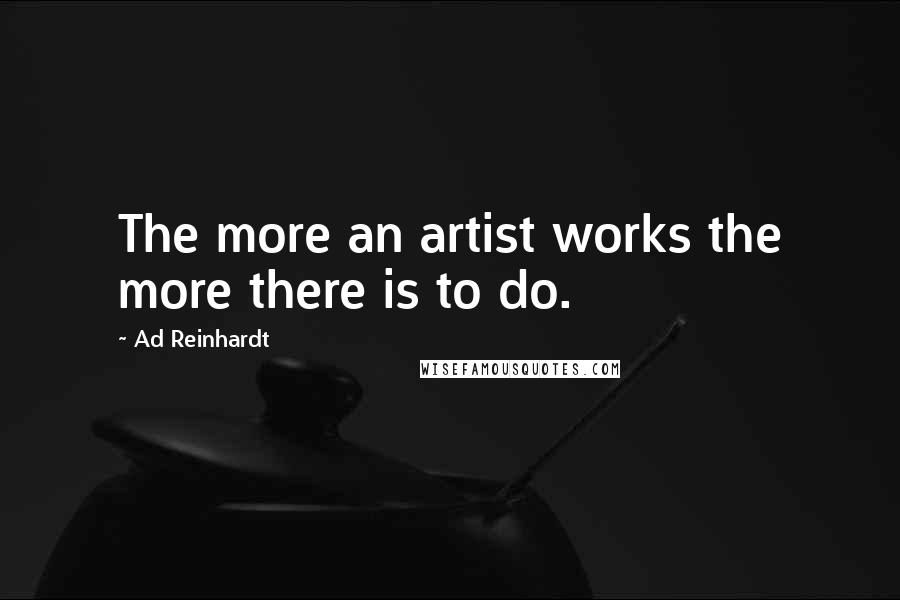 The more an artist works the more there is to do.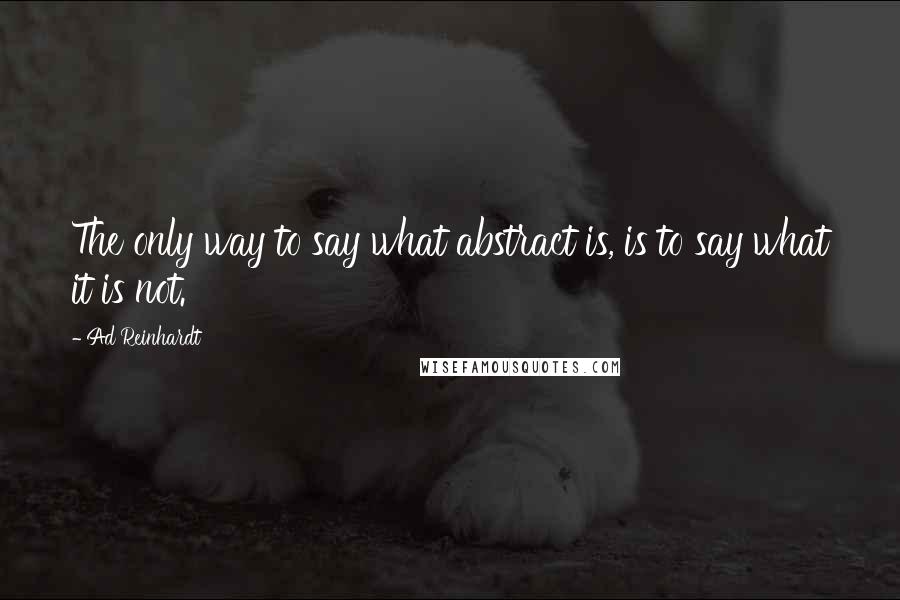 The only way to say what abstract is, is to say what it is not.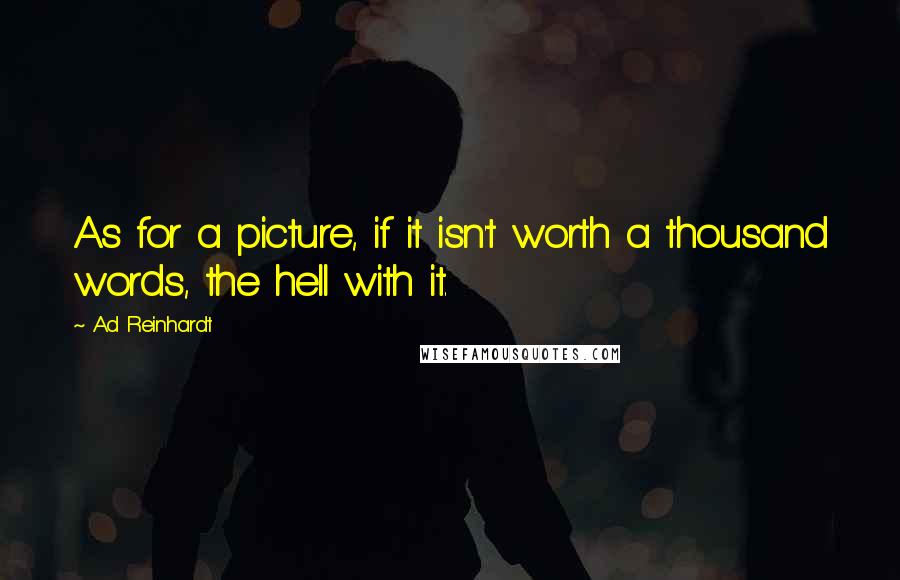 As for a picture, if it isn't worth a thousand words, the hell with it.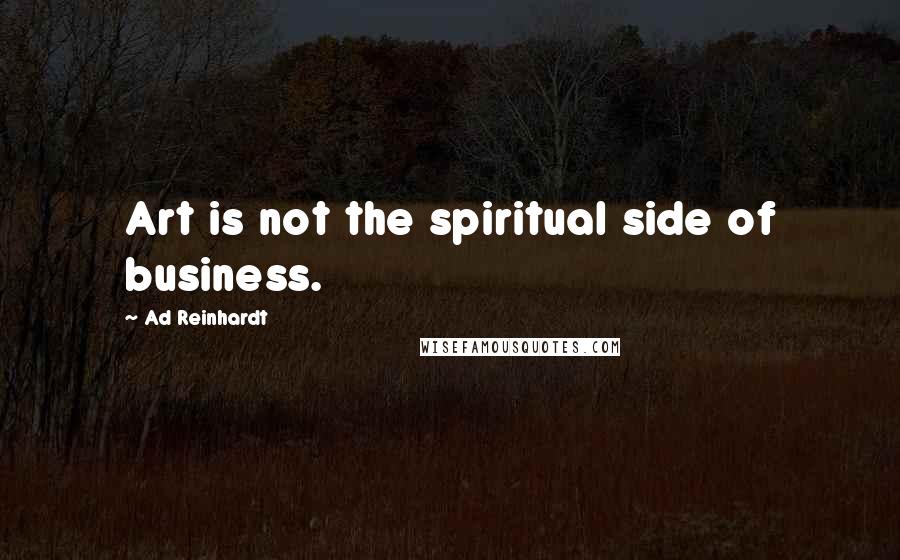 Art is not the spiritual side of business.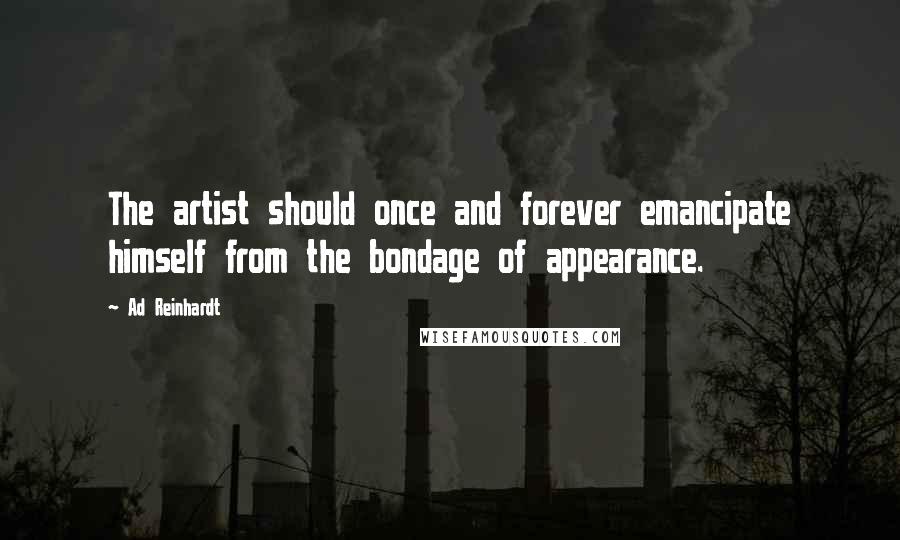 The artist should once and forever emancipate himself from the bondage of appearance.