Happiness And Smiling Quotes
Collection of top 34 famous quotes about Happiness And Smiling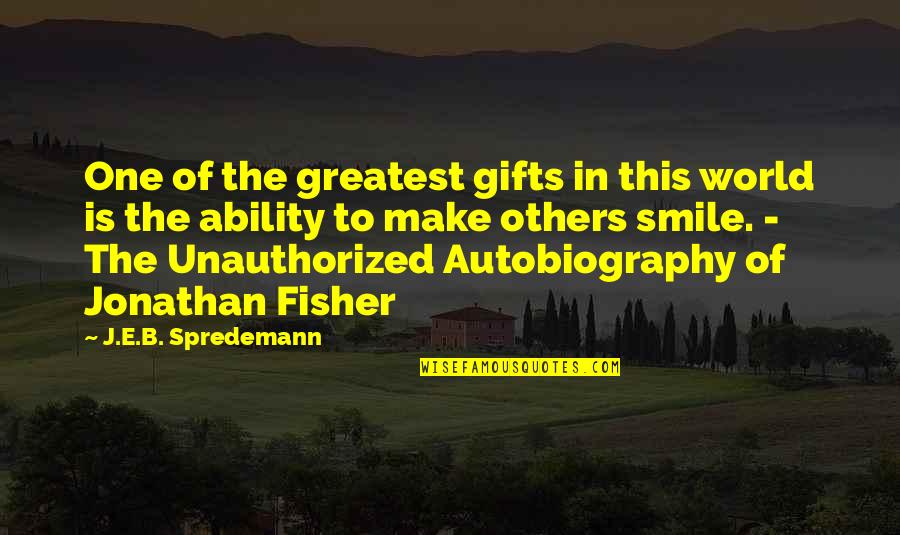 One of the greatest gifts in this world is the ability to make others smile. - The Unauthorized Autobiography of Jonathan Fisher
—
J.E.B. Spredemann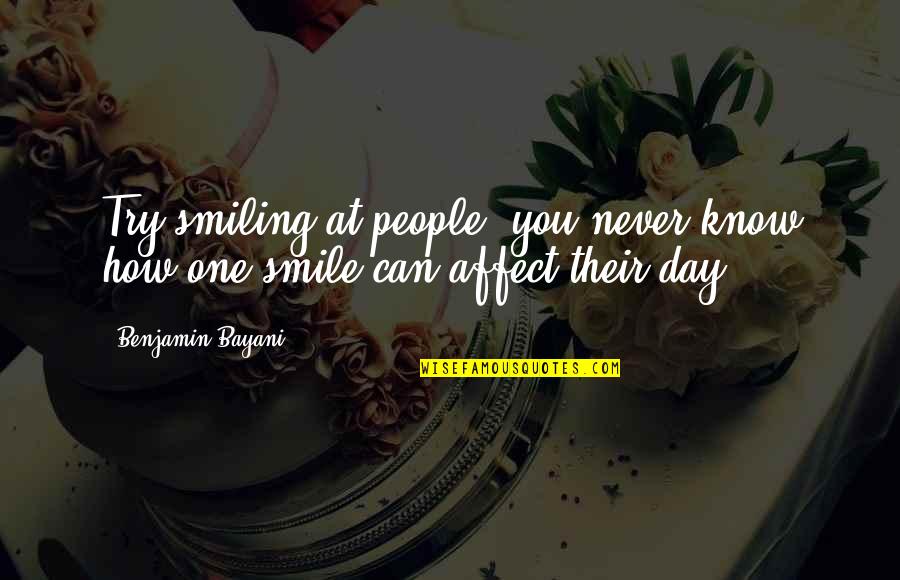 Try smiling at people, you never know how one smile can affect their day.
—
Benjamin Bayani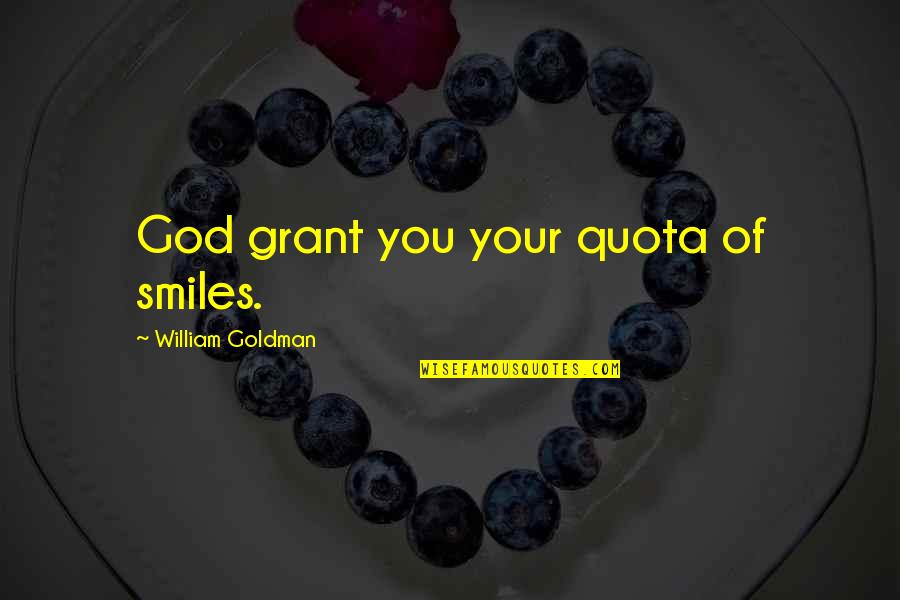 God grant you your quota of smiles.
—
William Goldman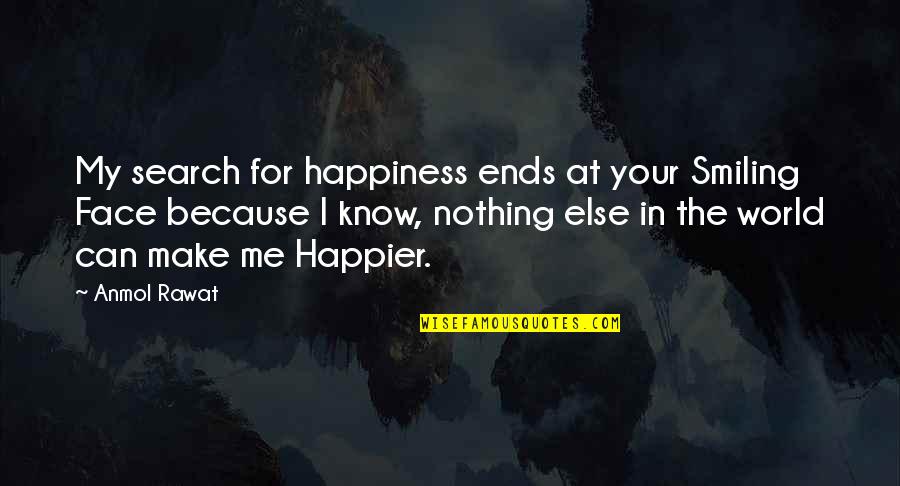 My search for happiness ends at your Smiling Face because I know, nothing else in the world can make me Happier.
—
Anmol Rawat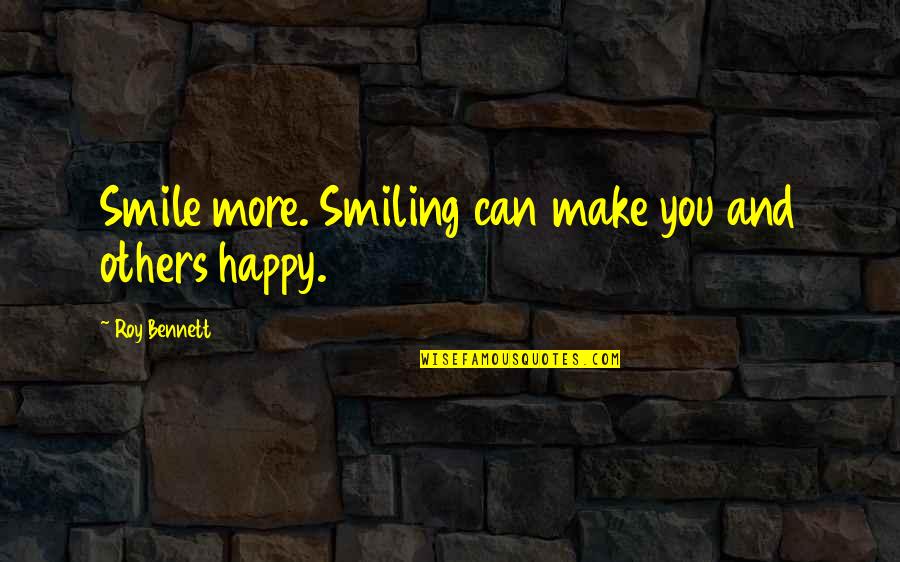 Smile more. Smiling can make you and others happy.
—
Roy Bennett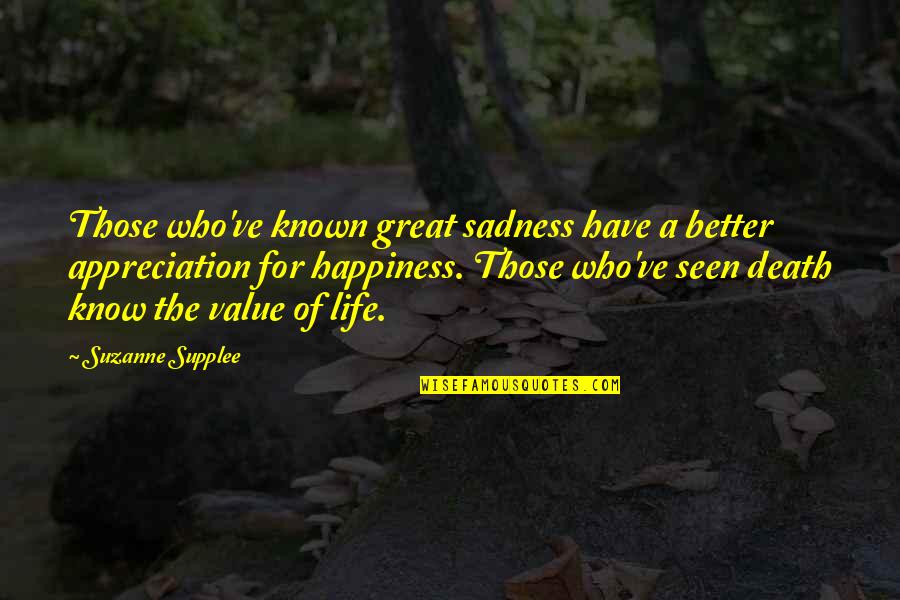 Those who've known great sadness have a better appreciation for happiness. Those who've seen death know the value of life.
—
Suzanne Supplee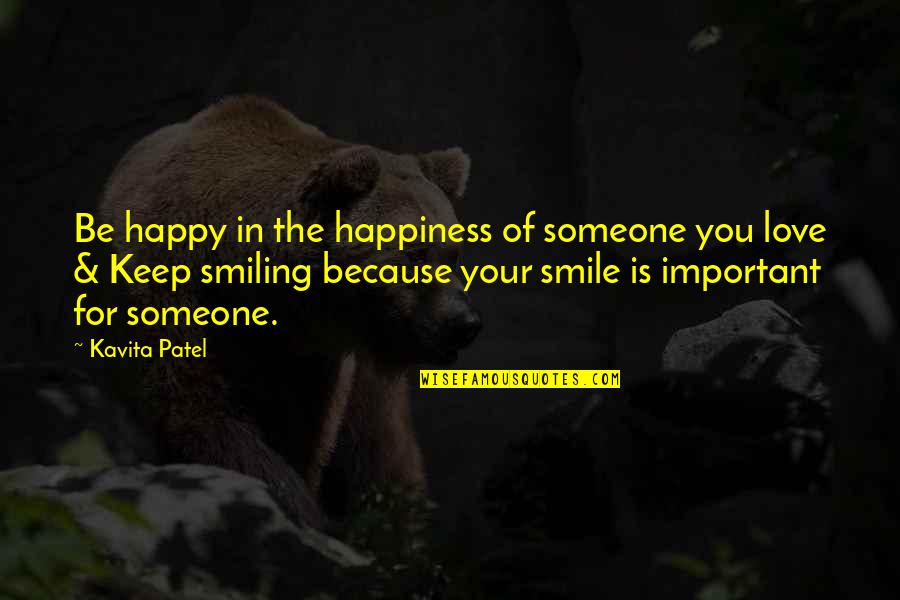 Be happy in the happiness of someone you love & Keep smiling because your smile is important for someone.
—
Kavita Patel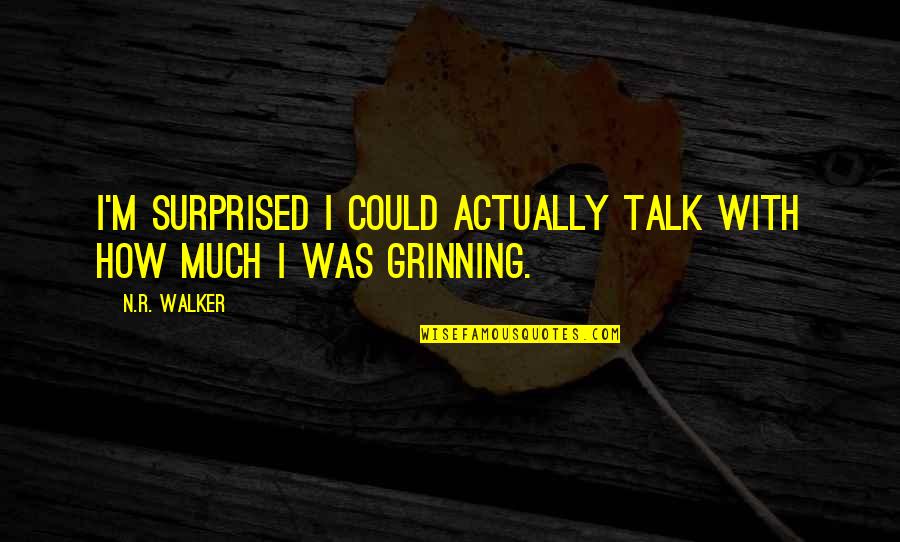 I'm surprised I could actually talk with how much I was grinning.
—
N.R. Walker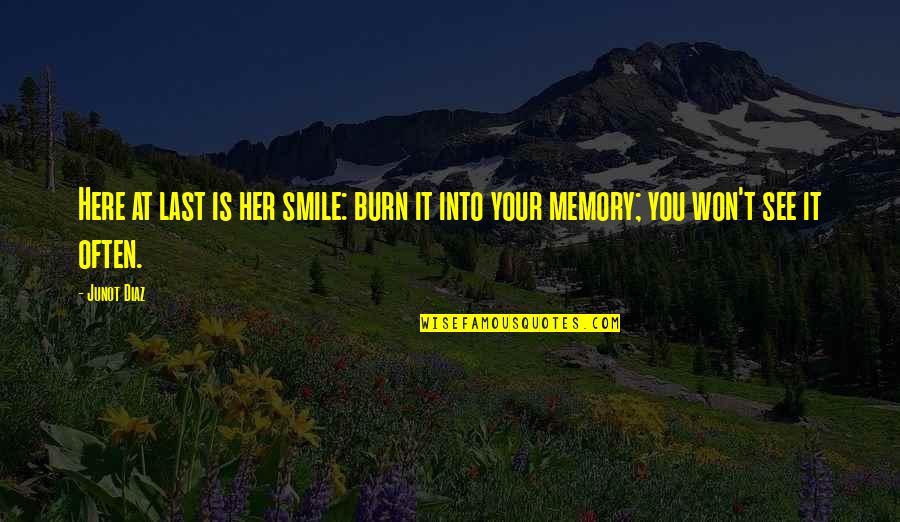 Here at last is her smile: burn it into your memory; you won't see it often. —
Junot Diaz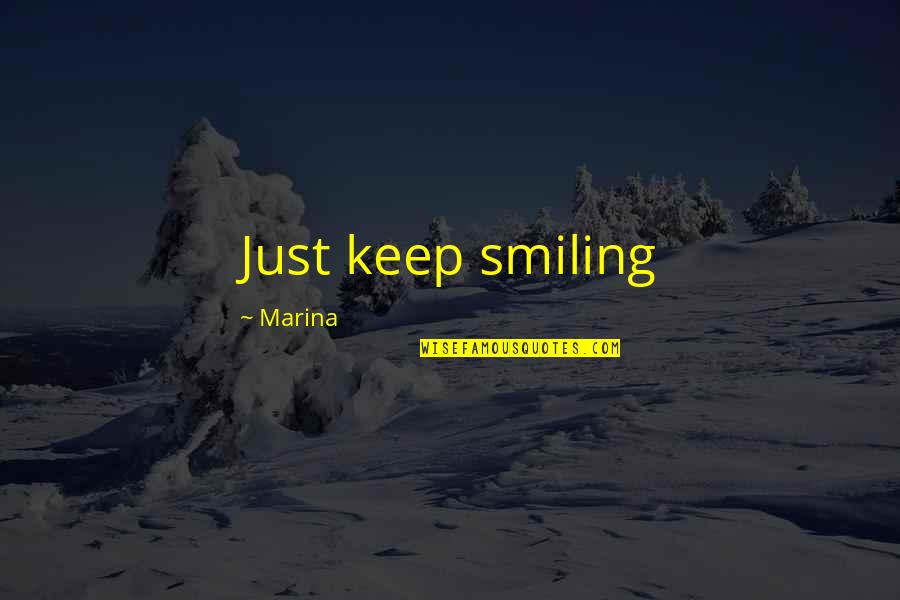 Just keep smiling —
Marina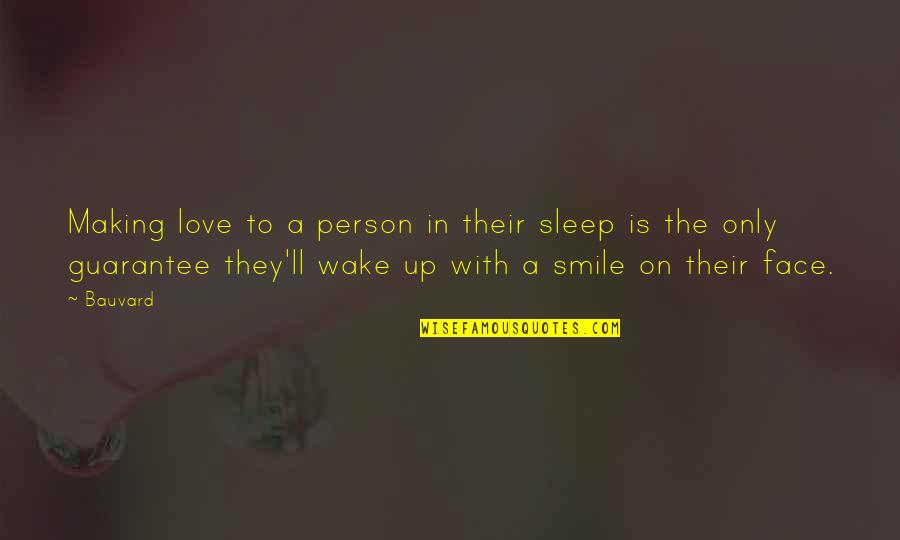 Making love to a person in their sleep is the only guarantee they'll wake up with a smile on their face. —
Bauvard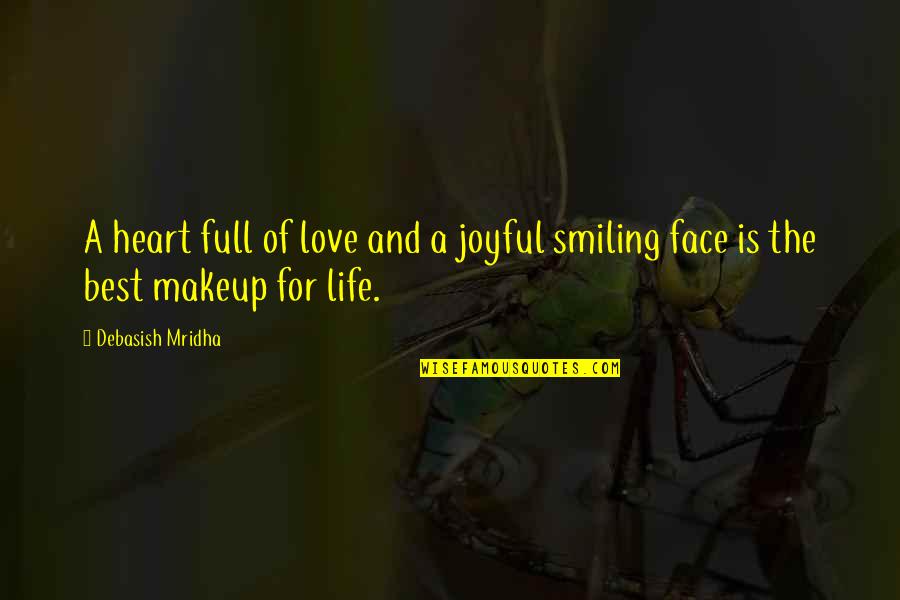 A heart full of love and a joyful smiling face is the best makeup for life. —
Debasish Mridha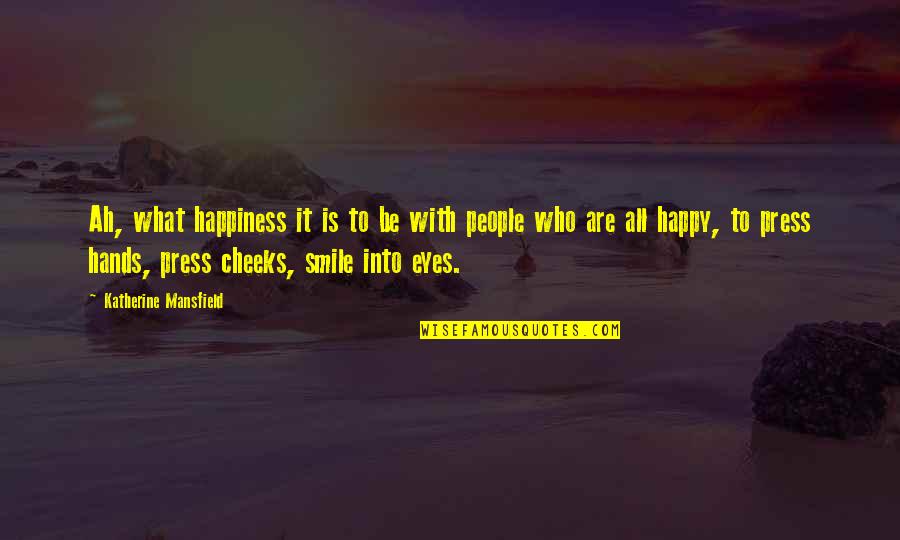 Ah, what happiness it is to be with people who are all happy, to press hands, press cheeks, smile into eyes. —
Katherine Mansfield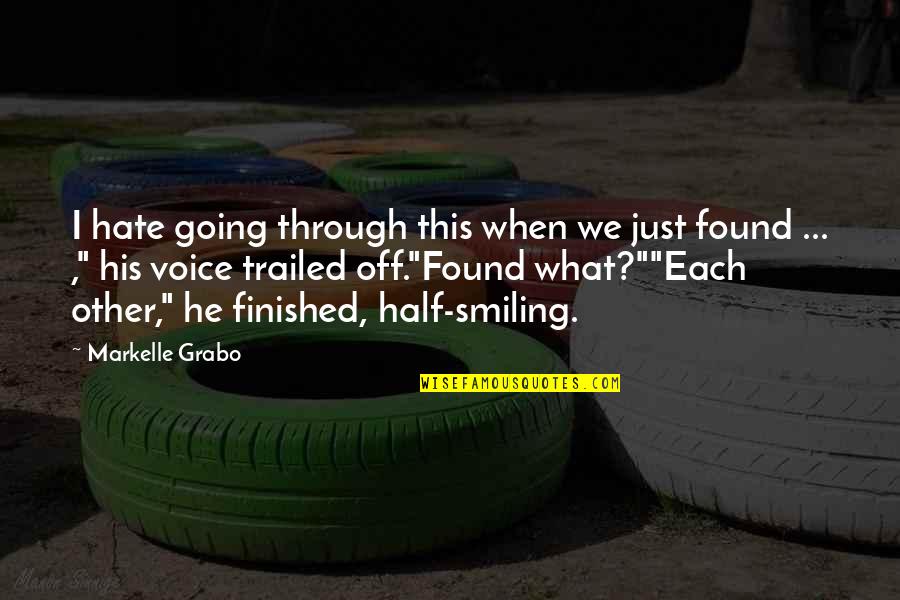 I hate going through this when we just found ... ," his voice trailed off.
"Found what?"
"Each other," he finished, half-smiling. —
Markelle Grabo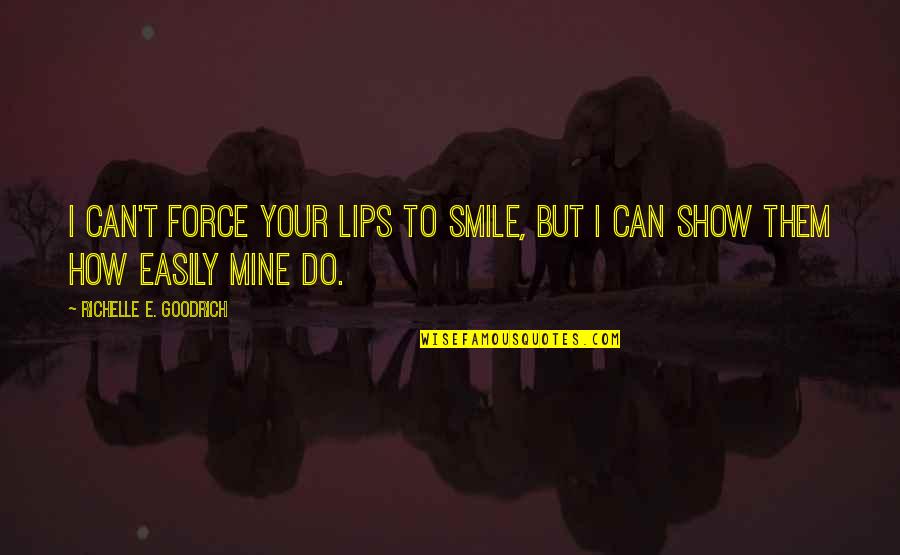 I can't force your lips to smile, but I can show them how easily mine do. —
Richelle E. Goodrich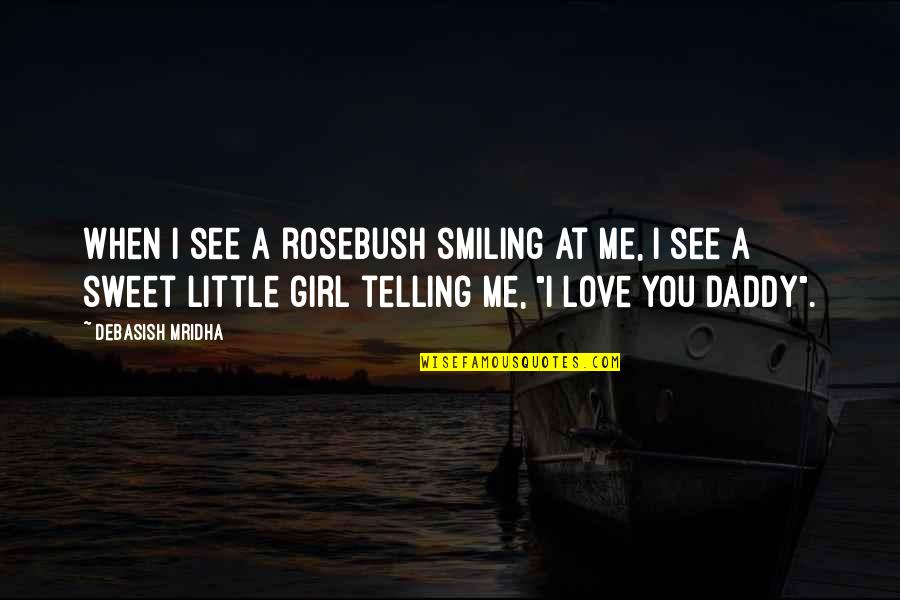 When I see a rosebush smiling at me, I see a sweet little girl telling me, "I love you daddy". —
Debasish Mridha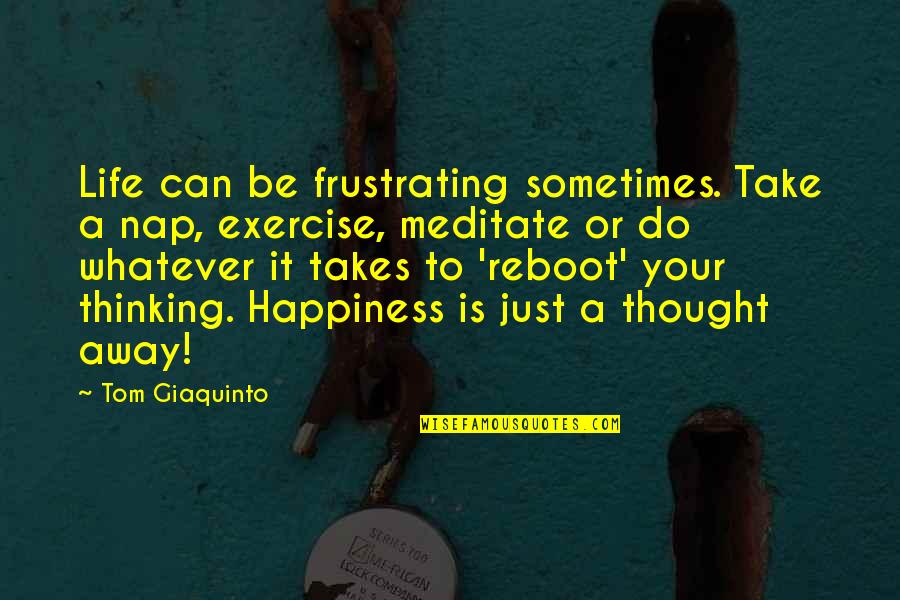 Life can be frustrating sometimes. Take a nap, exercise, meditate or do whatever it takes to 'reboot' your thinking. Happiness is just a thought away! —
Tom Giaquinto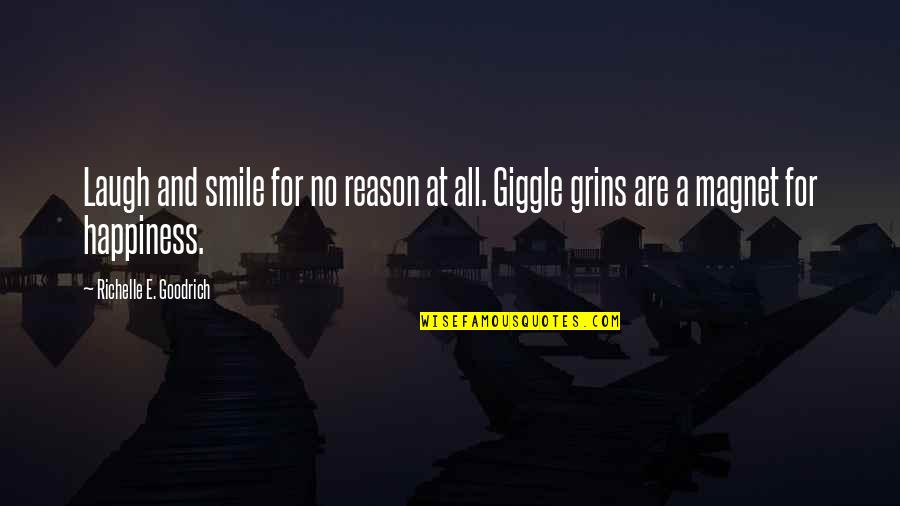 Laugh and smile for no reason at all. Giggle grins are a magnet for happiness. —
Richelle E. Goodrich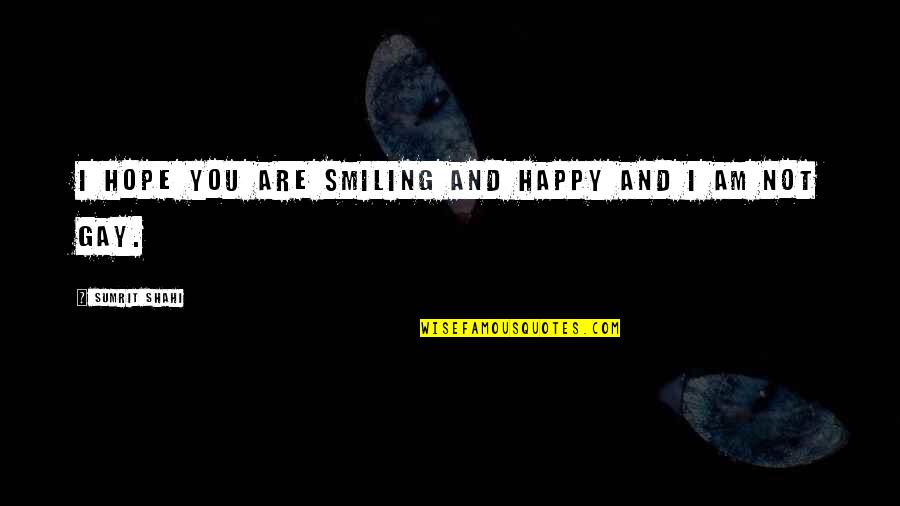 I hope you are smiling and happy and I am not gay. —
Sumrit Shahi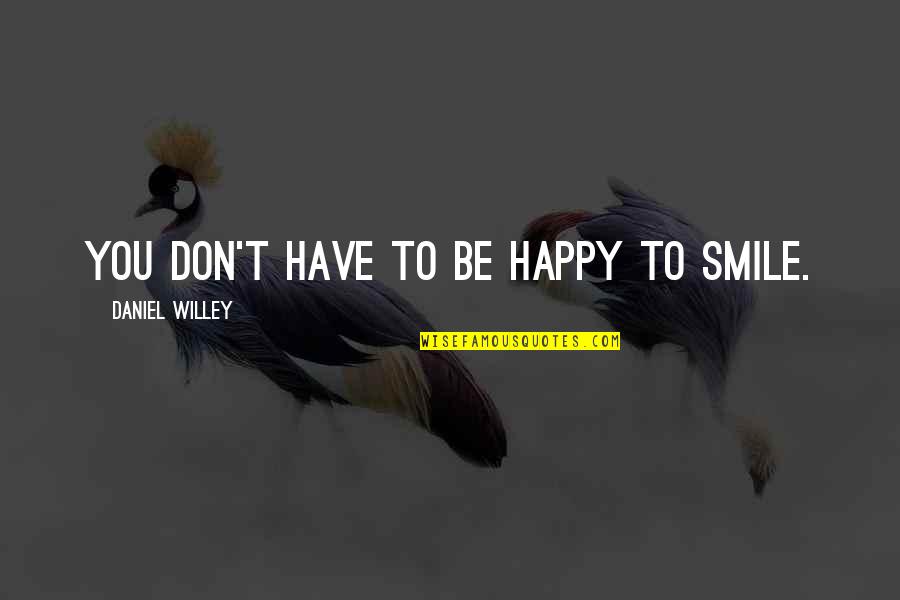 You don't have to be happy to smile. —
Daniel Willey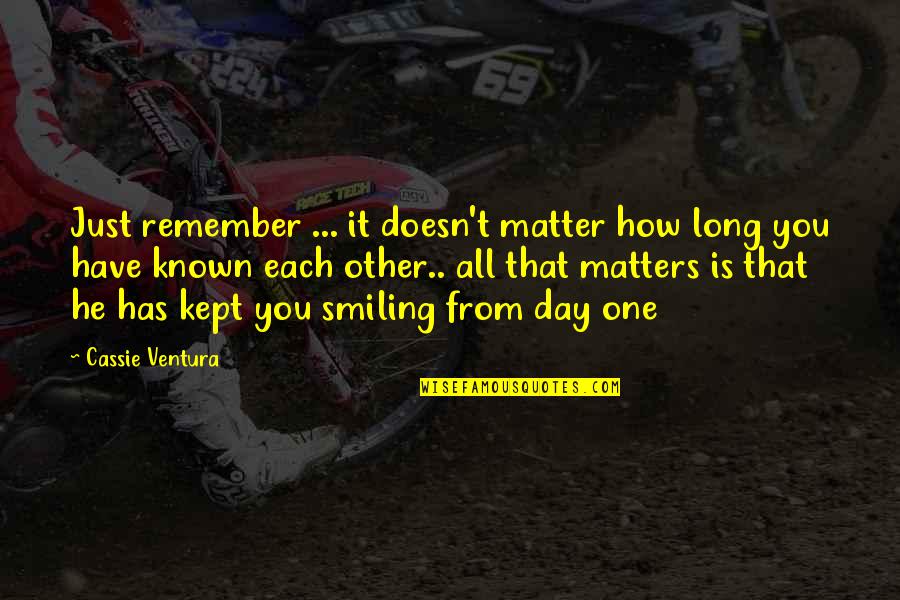 Just remember ... it doesn't matter how long you have known each other.. all that matters is that he has kept you smiling from day one —
Cassie Ventura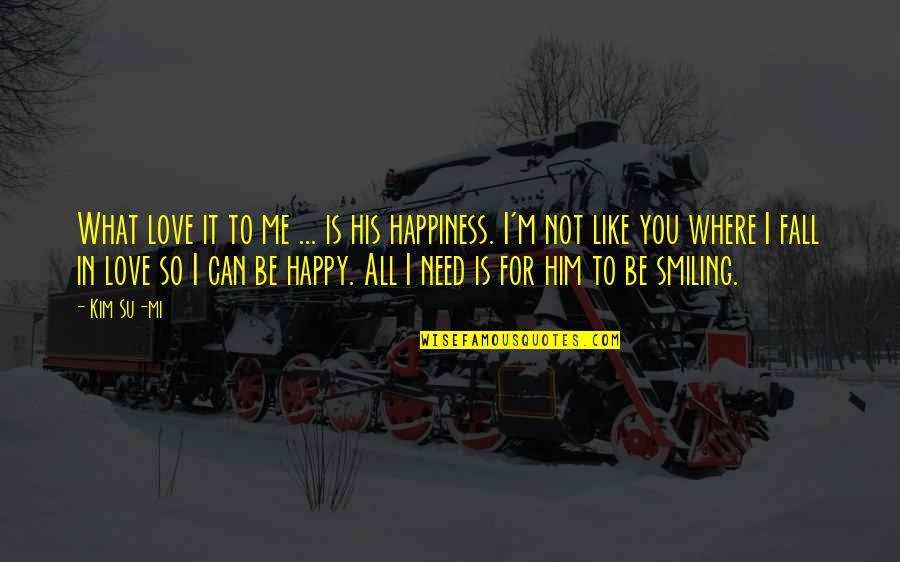 What love it to me ... is his happiness. I'm not like you where I fall in love so I can be happy. All I need is for him to be smiling. —
Kim Su-mi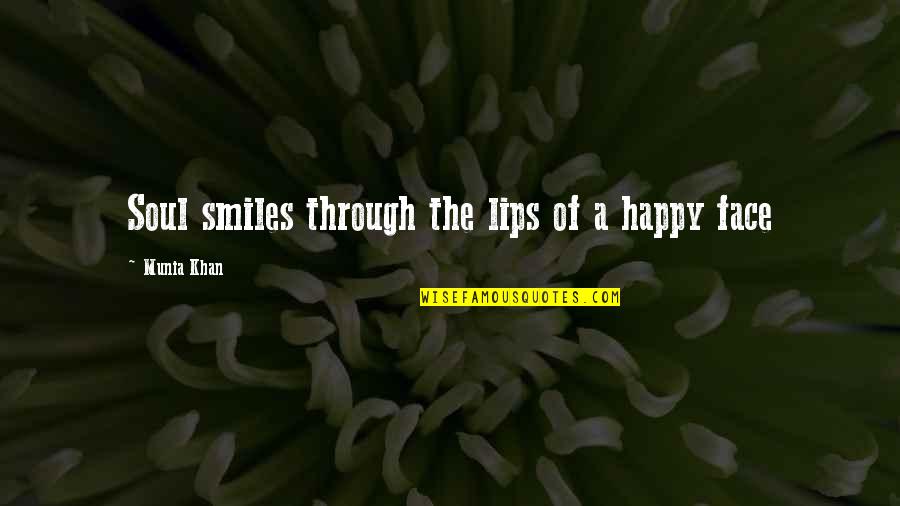 Soul smiles through the lips of a happy face —
Munia Khan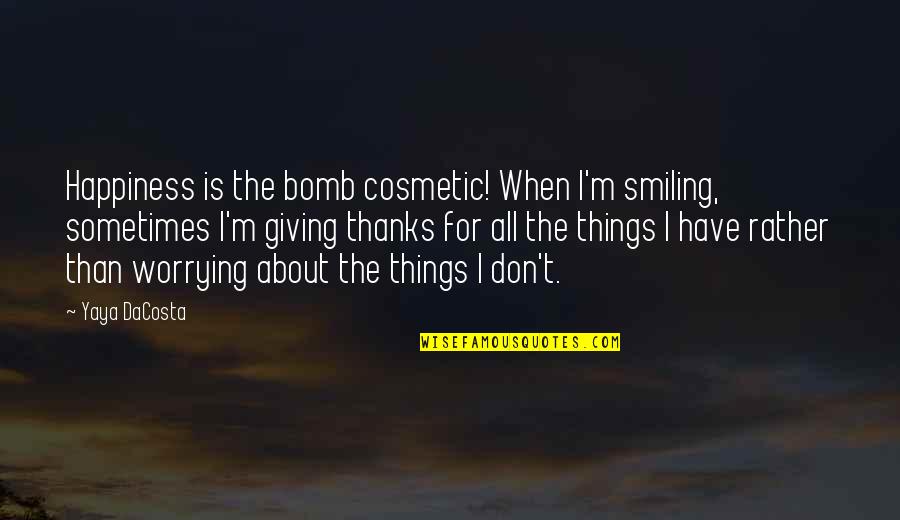 Happiness is the bomb cosmetic! When I'm smiling, sometimes I'm giving thanks for all the things I have rather than worrying about the things I don't. —
Yaya DaCosta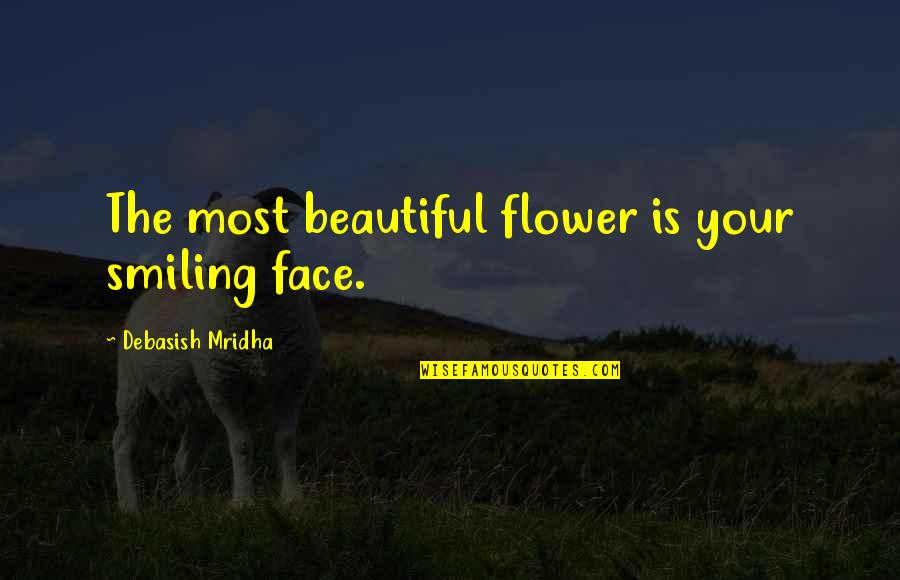 The most beautiful flower is your smiling face. —
Debasish Mridha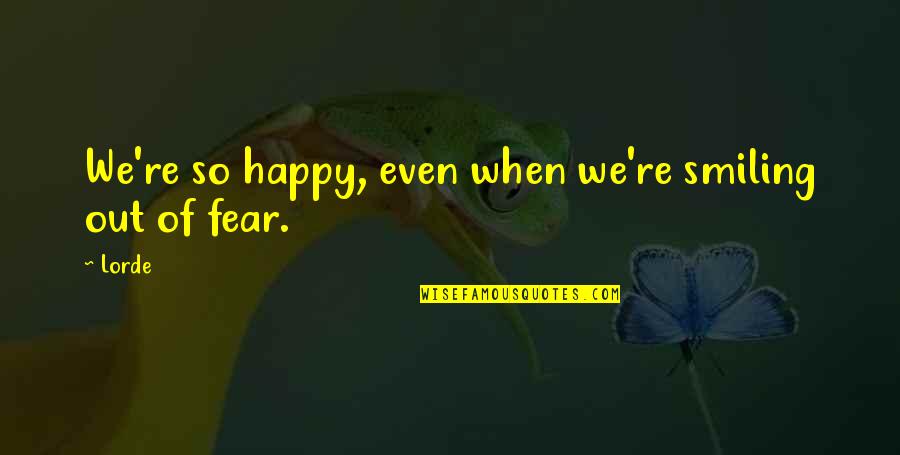 We're so happy, even when we're smiling out of fear. —
Lorde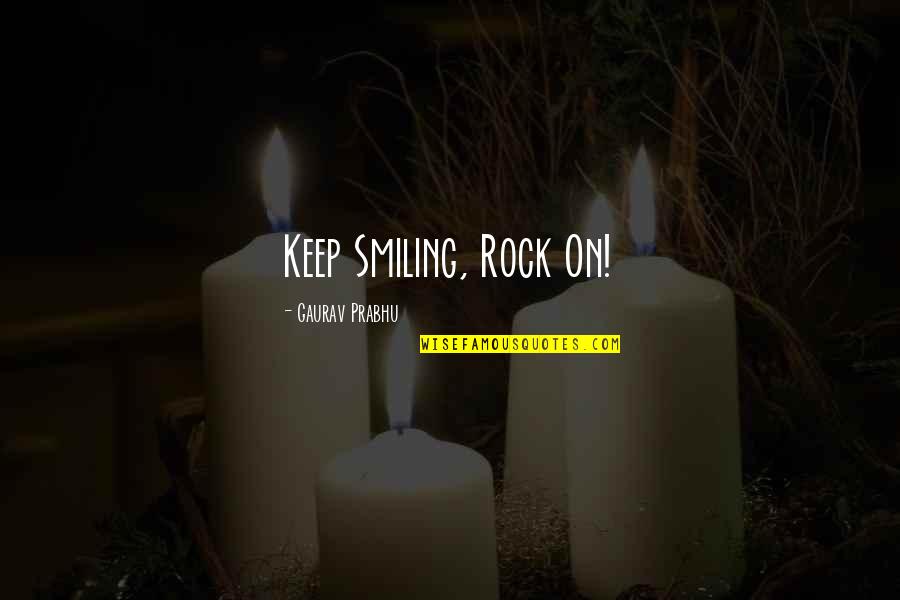 Keep Smiling, Rock On! —
Gaurav Prabhu
Whenever I see your smiling face, I have to smile myself, because I love you, yes I do. —
James Taylor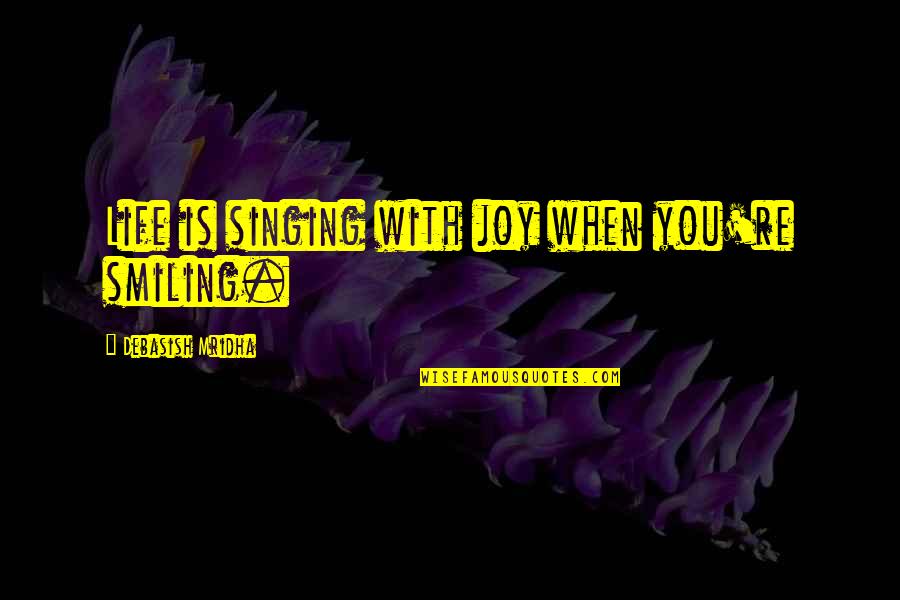 Life is singing with joy when you're smiling. —
Debasish Mridha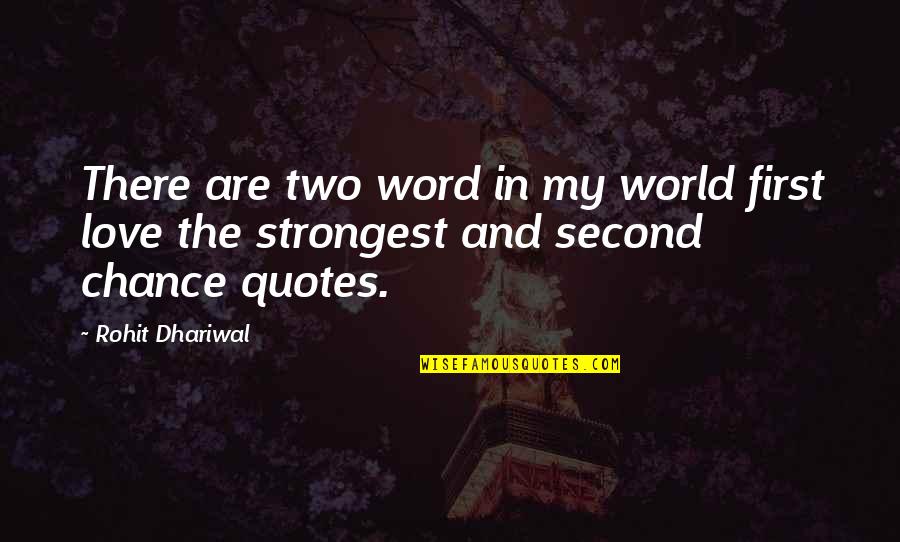 There are two word in my world first love the strongest and second chance quotes. —
Rohit Dhariwal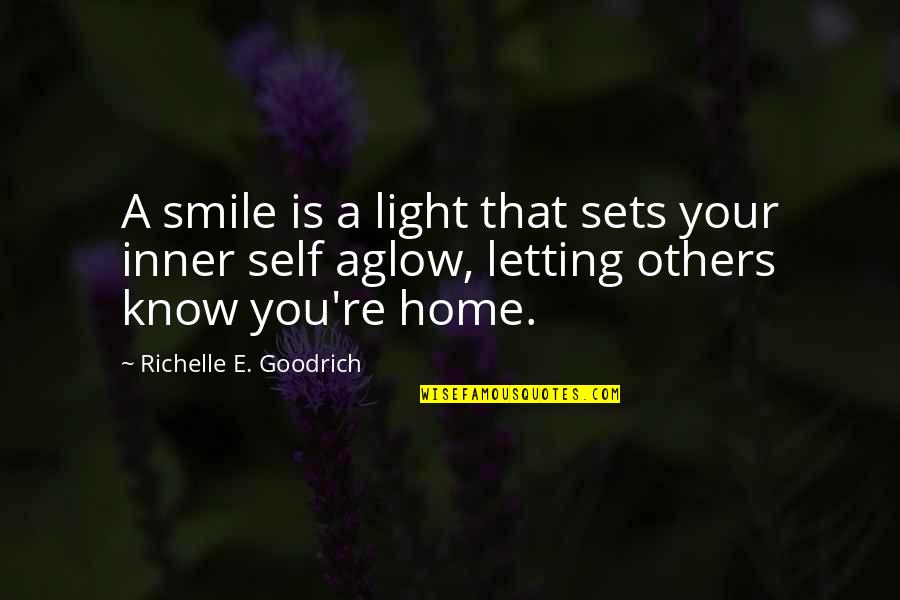 A smile is a light that sets your inner self aglow, letting others know you're home. —
Richelle E. Goodrich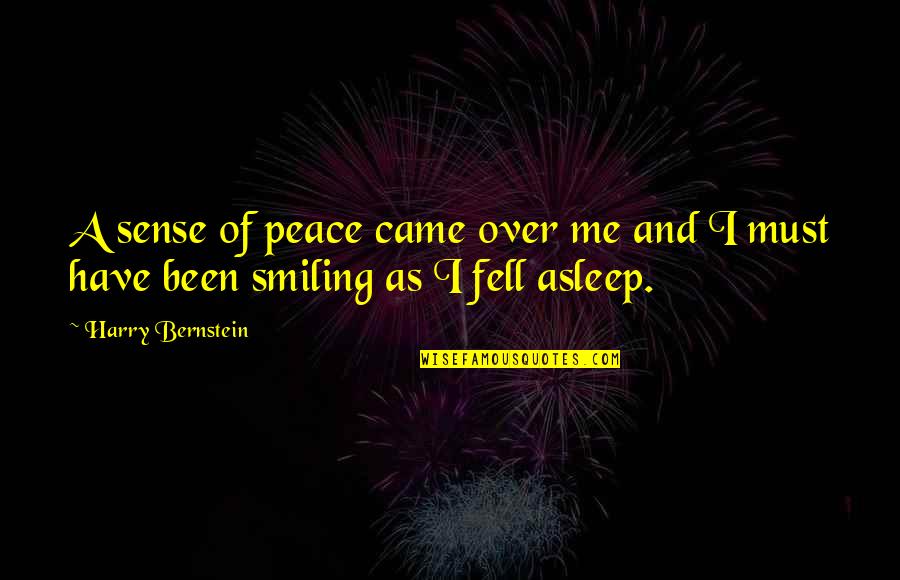 A sense of peace came over me and I must have been smiling as I fell asleep. —
Harry Bernstein