Half Truth Lies Quotes
Collection of top 17 famous quotes about Half Truth Lies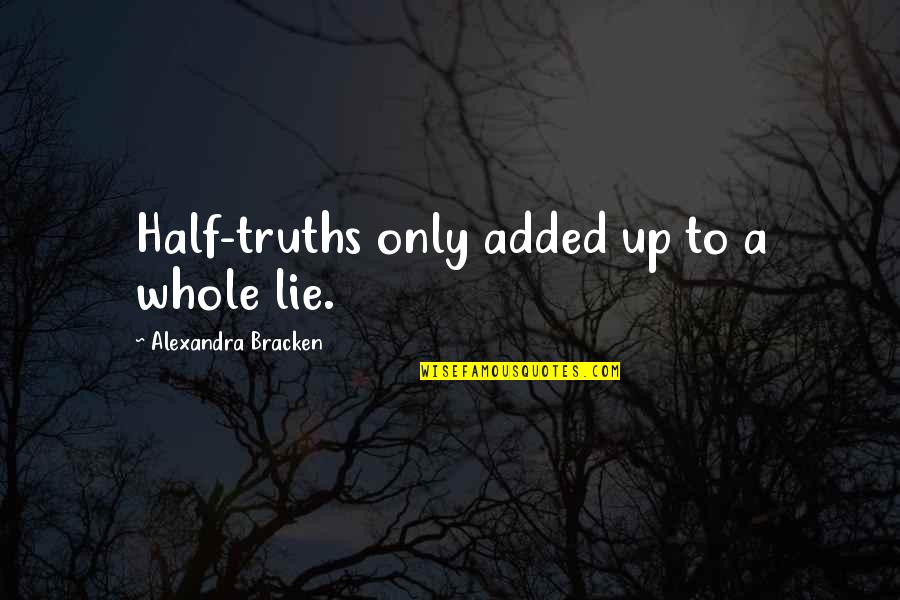 Half-truths only added up to a whole lie.
—
Alexandra Bracken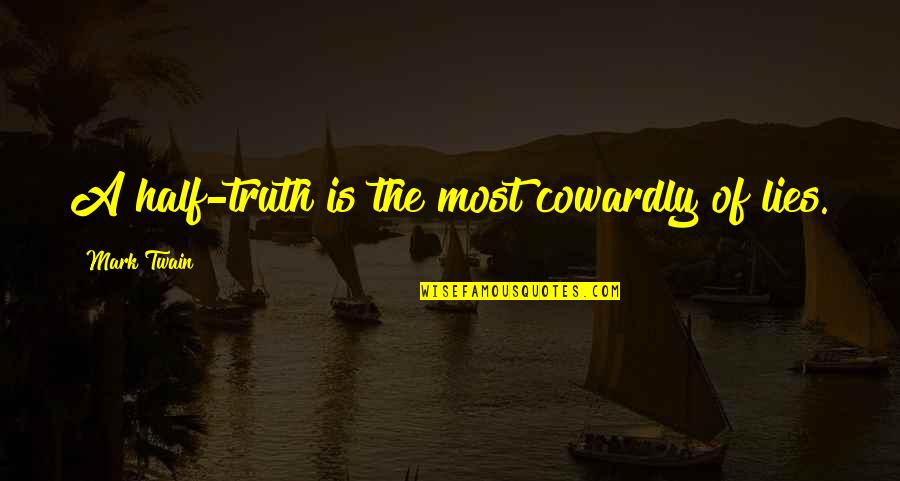 A half-truth is the most cowardly of lies.
—
Mark Twain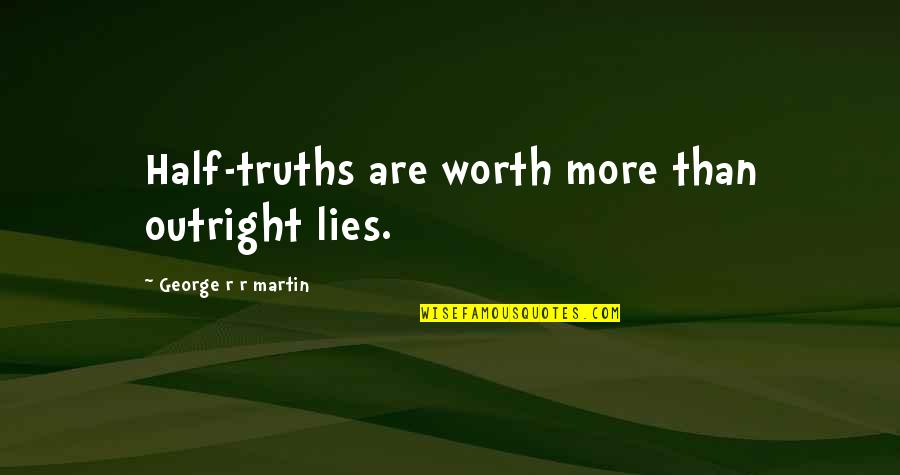 Half-truths are worth more than outright lies.
—
George R R Martin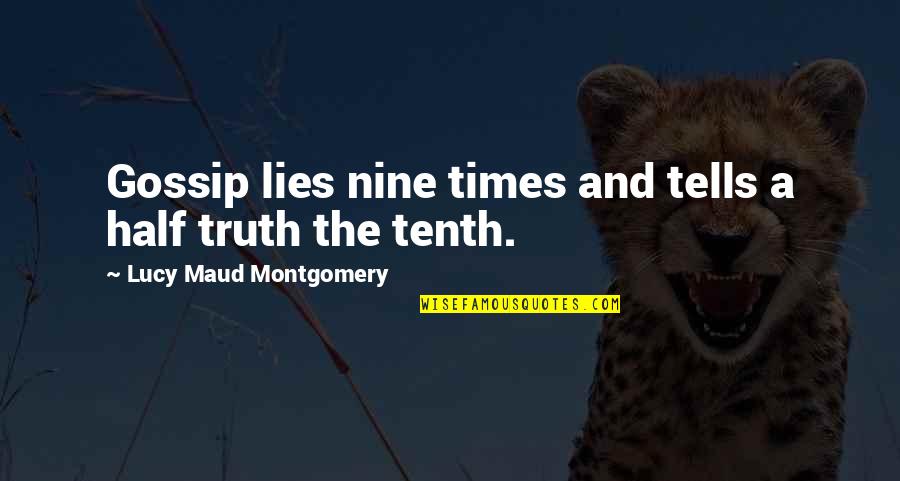 Gossip lies nine times and tells a half truth the tenth.
—
Lucy Maud Montgomery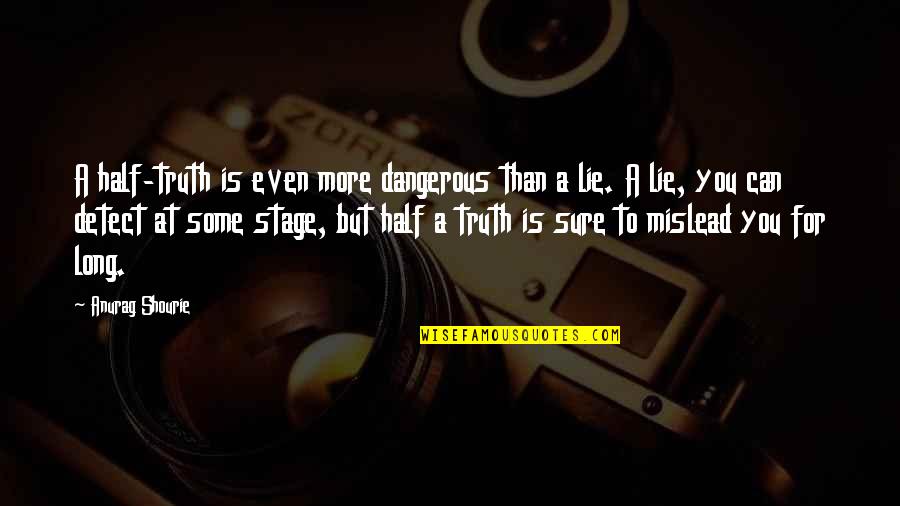 A half-truth is even more dangerous than a lie. A lie, you can detect at some stage, but half a truth is sure to mislead you for long.
—
Anurag Shourie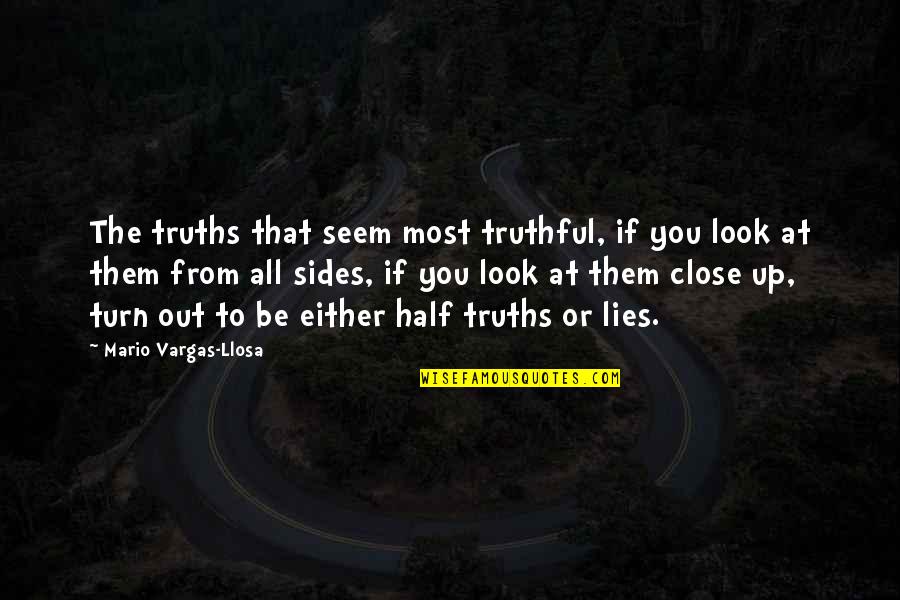 The truths that seem most truthful, if you look at them from all sides, if you look at them close up, turn out to be either half truths or lies.
—
Mario Vargas-Llosa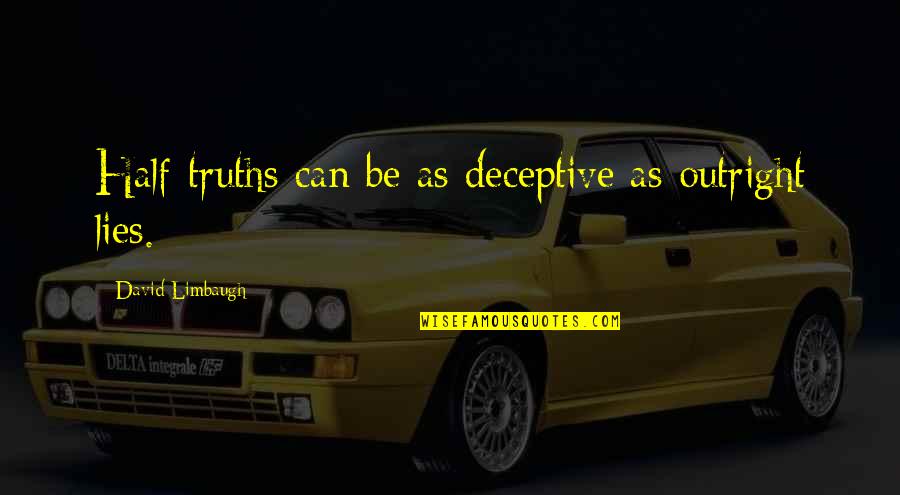 Half-truths can be as deceptive as outright lies.
—
David Limbaugh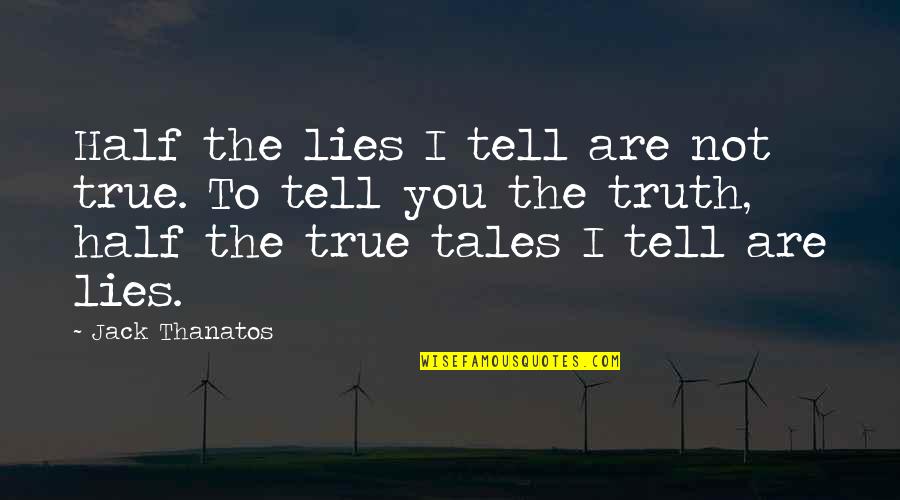 Half the lies I tell are not true. To tell you the truth, half the true tales I tell are lies.
—
Jack Thanatos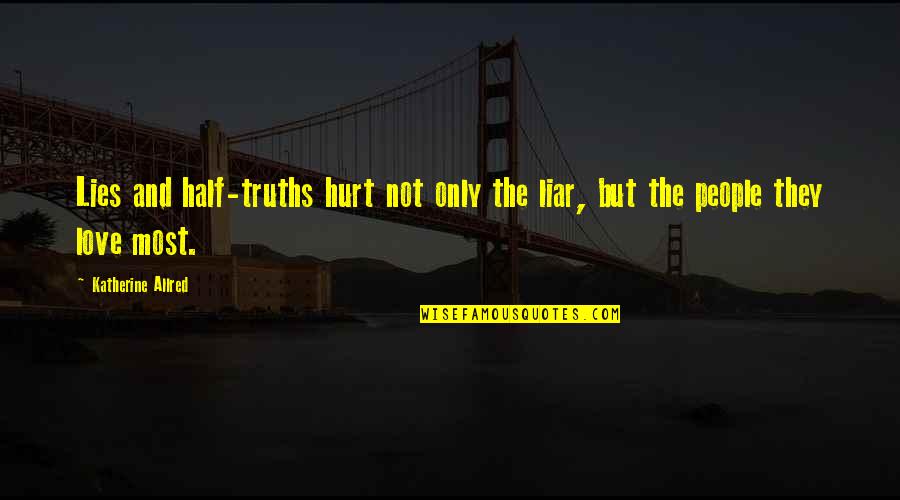 Lies and half-truths hurt not only the liar, but the people they love most.
—
Katherine Allred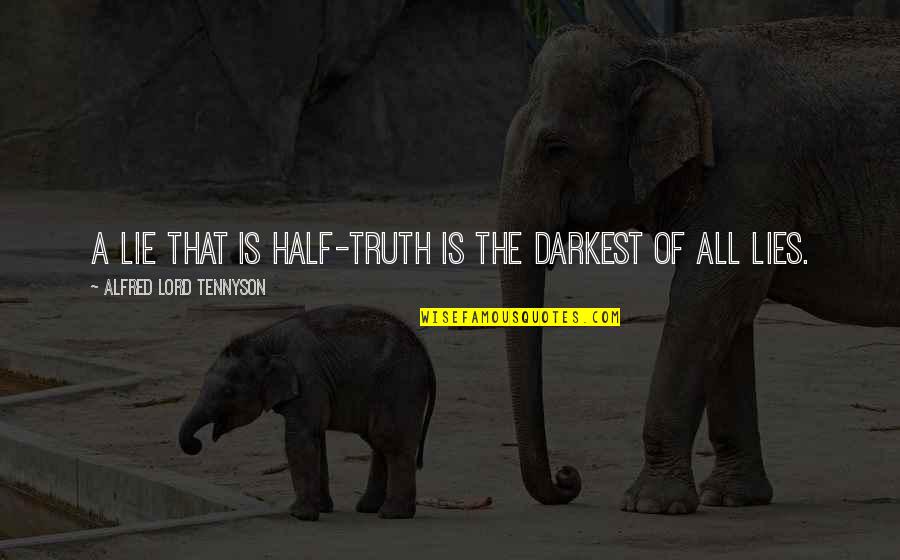 A lie that is half-truth is the darkest of all lies. —
Alfred Lord Tennyson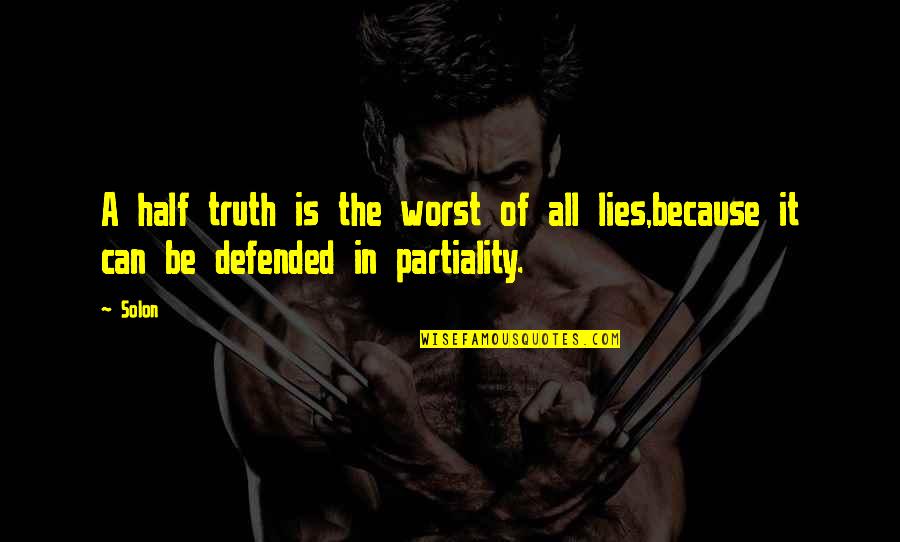 A half truth is the worst of all lies,because it can be defended in partiality. —
Solon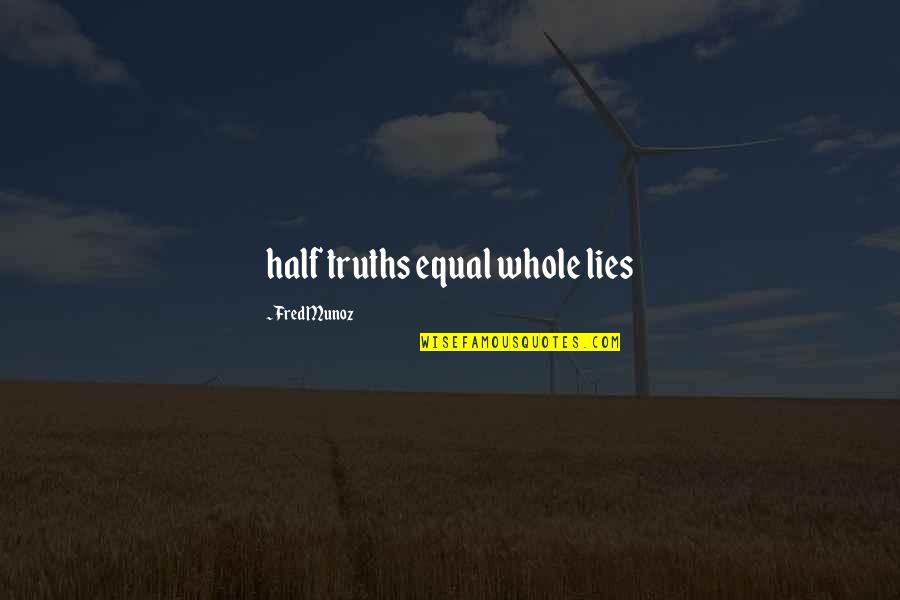 half truths equal whole lies —
Fred Munoz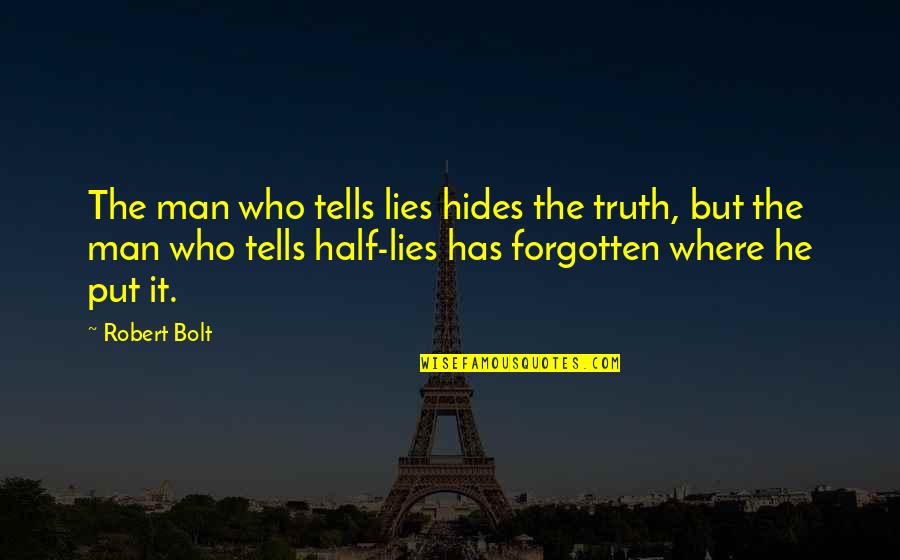 The man who tells lies hides the truth, but the man who tells half-lies has forgotten where he put it. —
Robert Bolt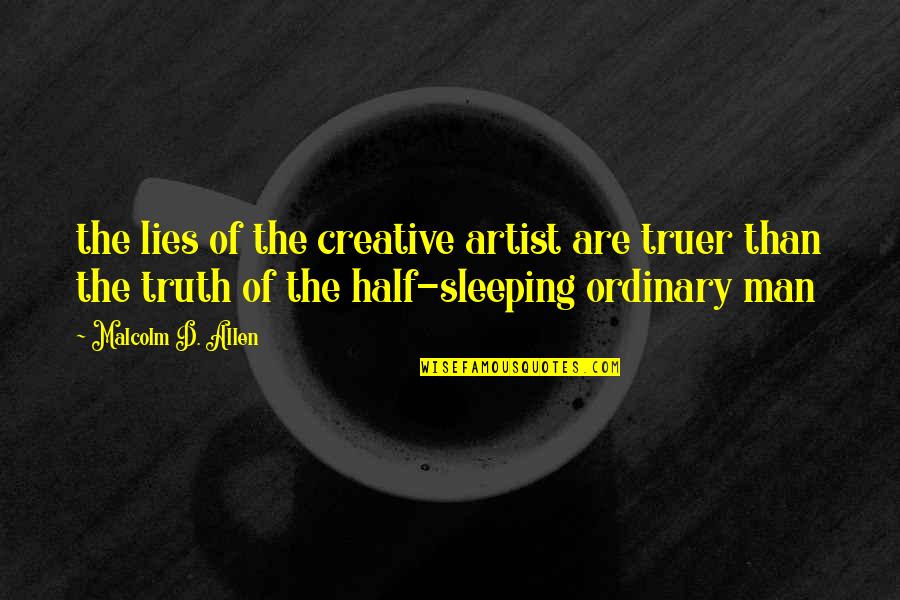 the lies of the creative artist are truer than the truth of the half-sleeping ordinary man —
Malcolm D. Allen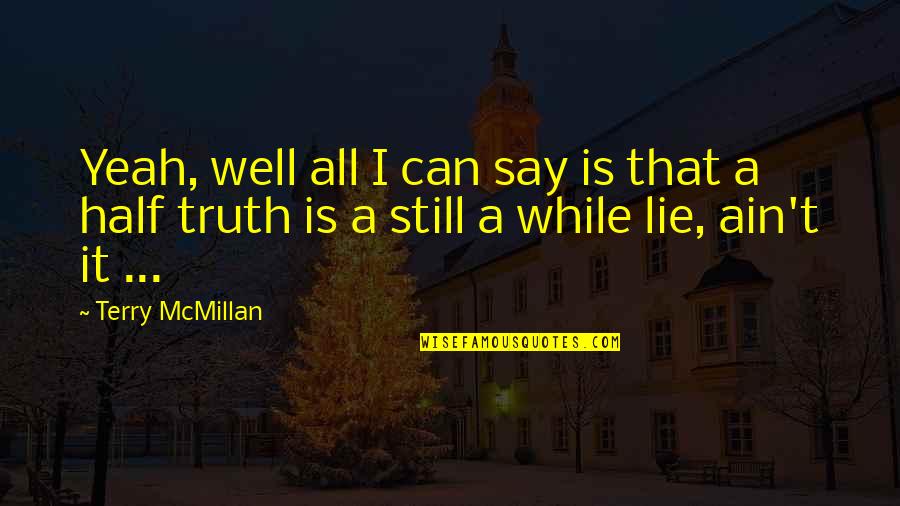 Yeah, well all I can say is that a half truth is a still a while lie, ain't it ... —
Terry McMillan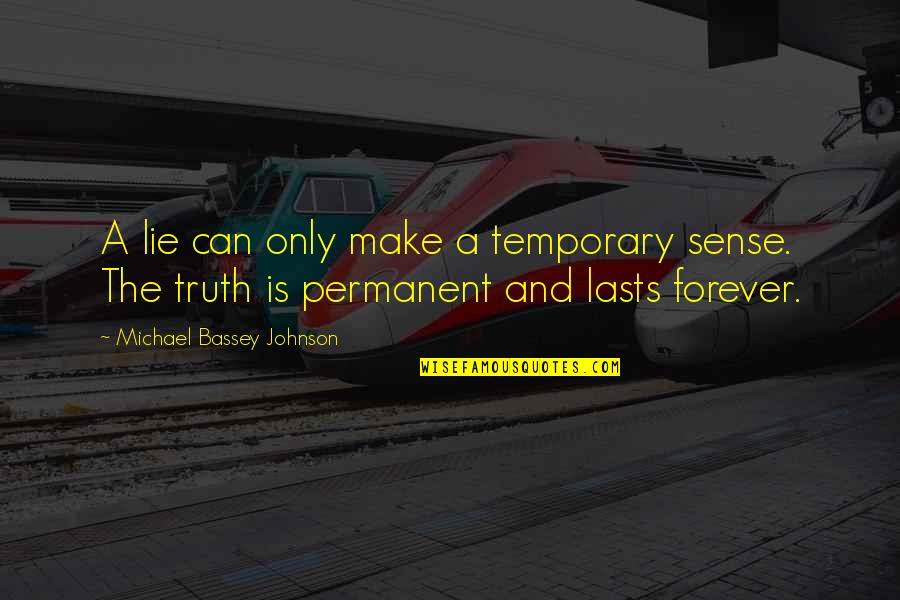 A lie can only make a temporary sense. The truth is permanent and lasts forever. —
Michael Bassey Johnson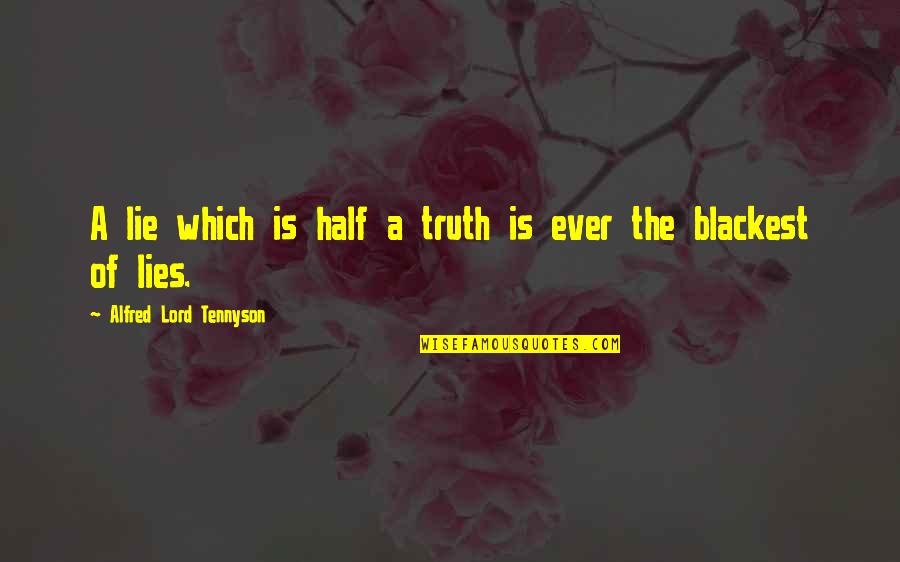 A lie which is half a truth is ever the blackest of lies. —
Alfred Lord Tennyson