Growing Up Hard Quotes
Collection of top 34 famous quotes about Growing Up Hard
Growing Up Hard Quotes & Sayings
Happy to read and share the best inspirational Growing Up Hard quotes, sayings and quotations on Wise Famous Quotes.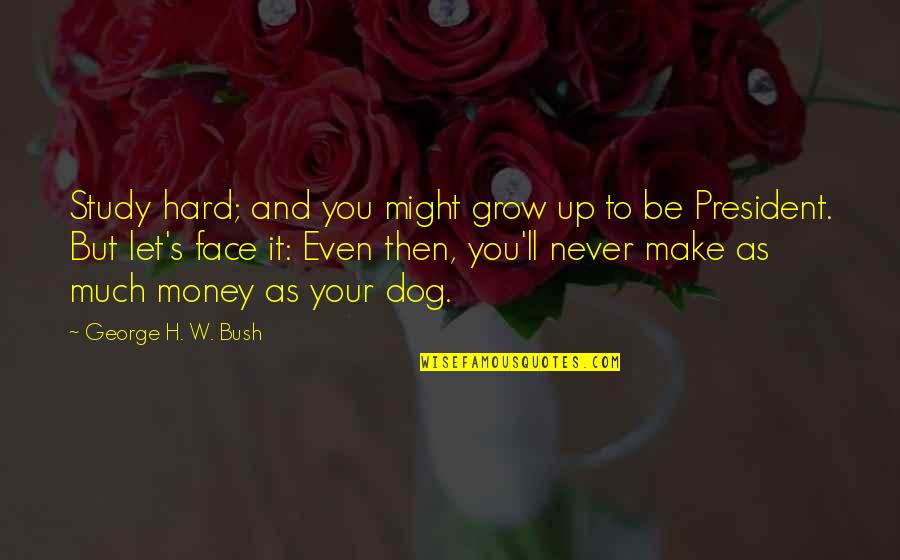 Study hard; and you might grow up to be President. But let's face it: Even then, you'll never make as much money as your dog.
—
George H. W. Bush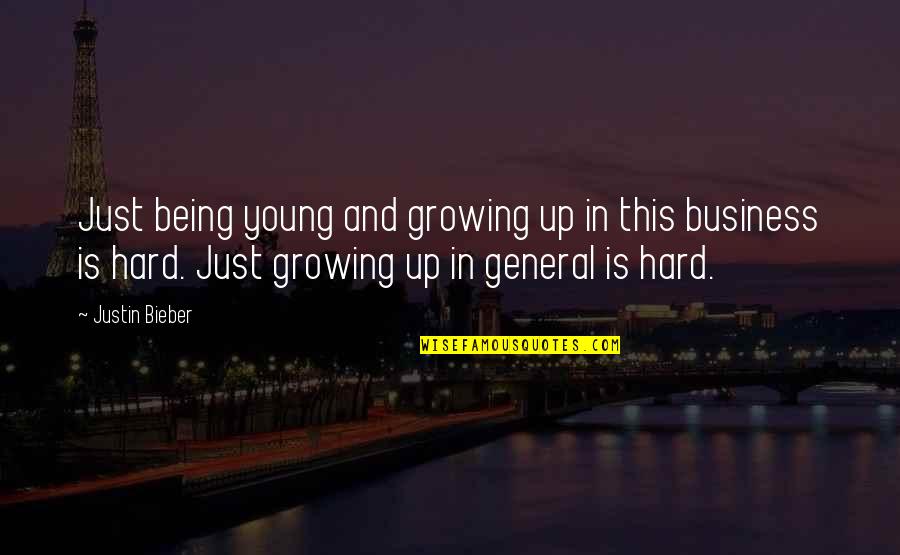 Just being young and growing up in this business is hard. Just growing up in general is hard.
—
Justin Bieber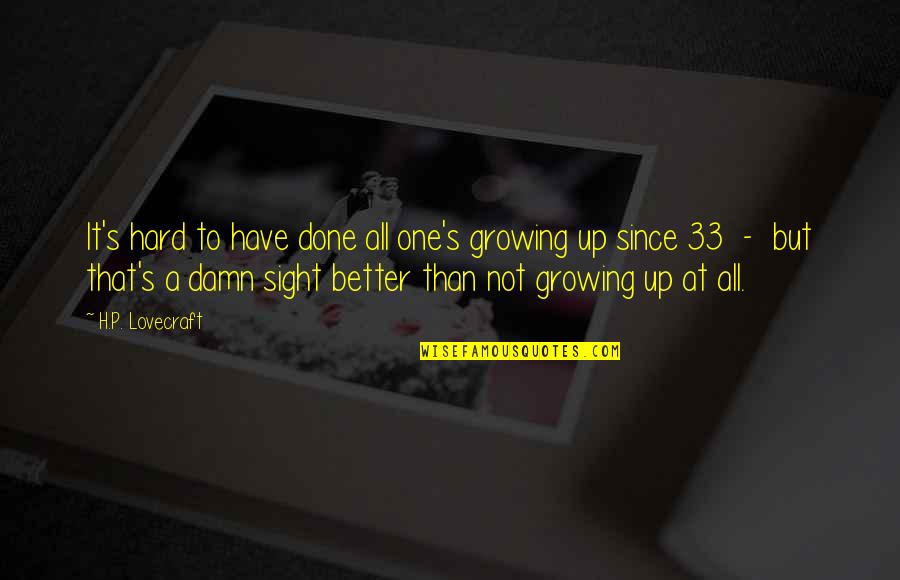 It's hard to have done all one's growing up since 33 - but that's a damn sight better than not growing up at all.
—
H.P. Lovecraft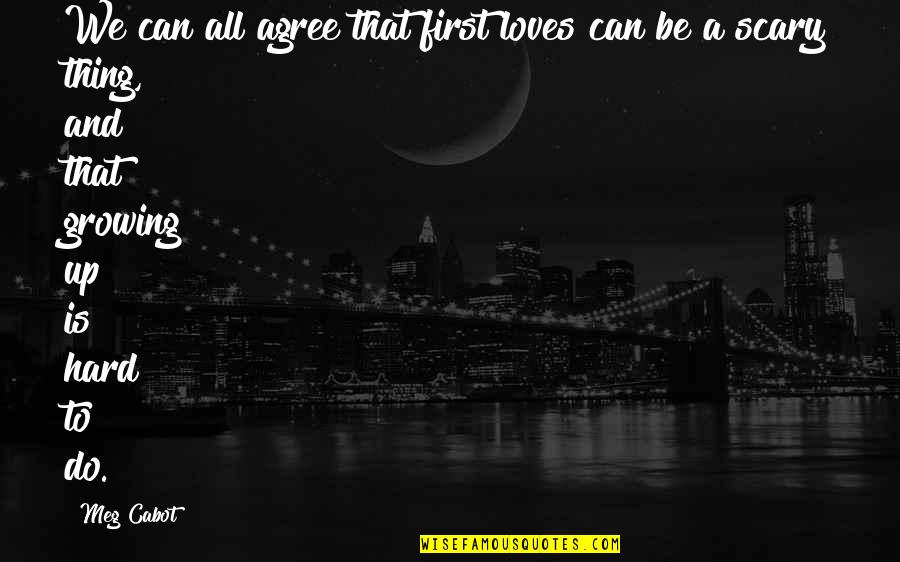 We can all agree that first loves can be a scary thing, and that growing up is hard to do.
—
Meg Cabot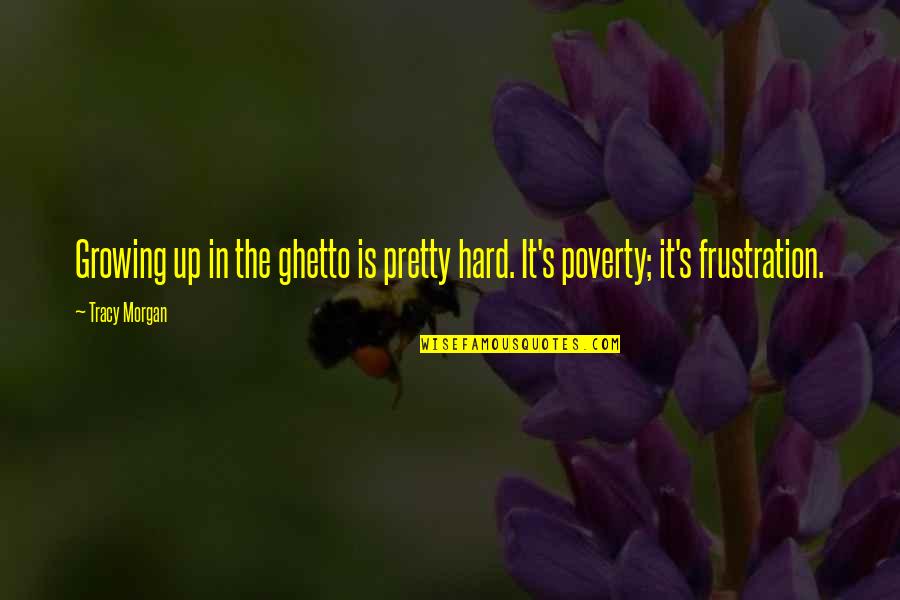 Growing up in the ghetto is pretty hard. It's poverty; it's frustration.
—
Tracy Morgan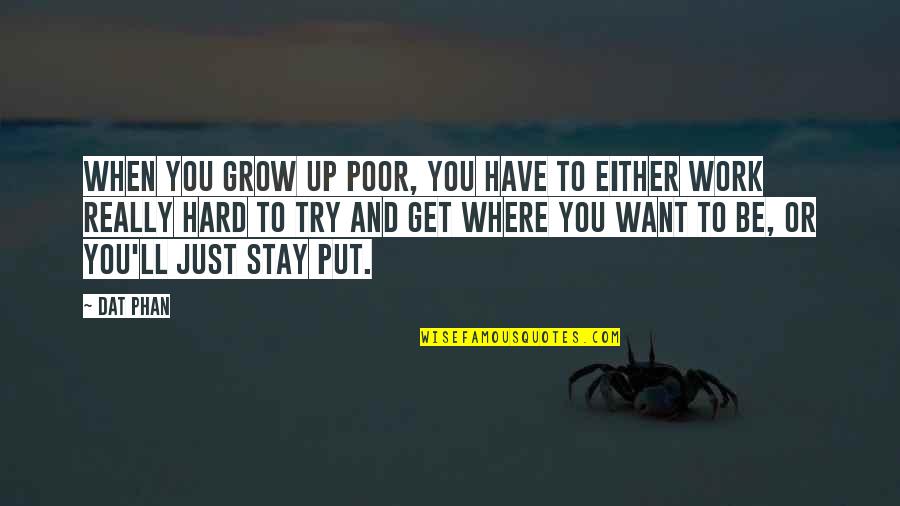 When you grow up poor, you have to either work really hard to try and get where you want to be, or you'll just stay put. —
Dat Phan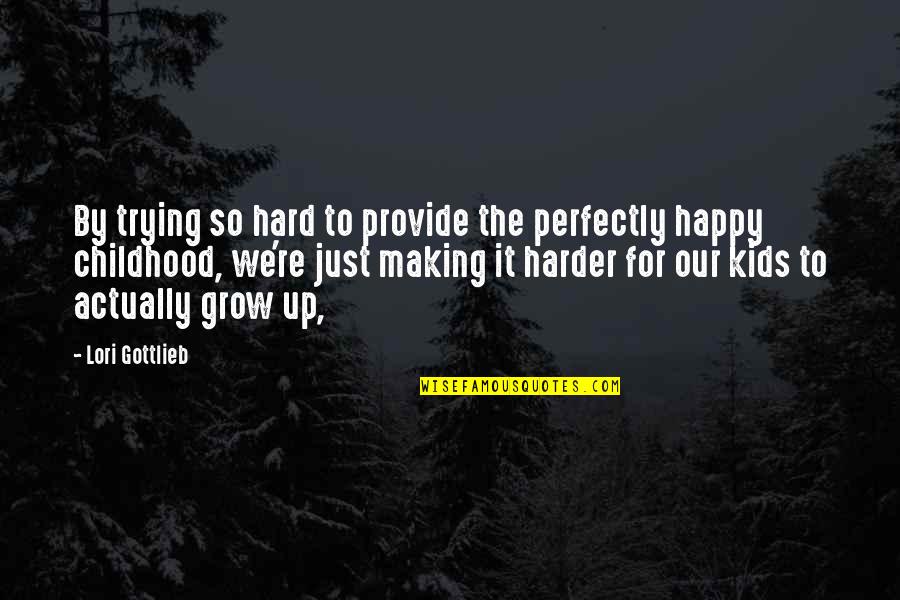 By trying so hard to provide the perfectly happy childhood, we're just making it harder for our kids to actually grow up, —
Lori Gottlieb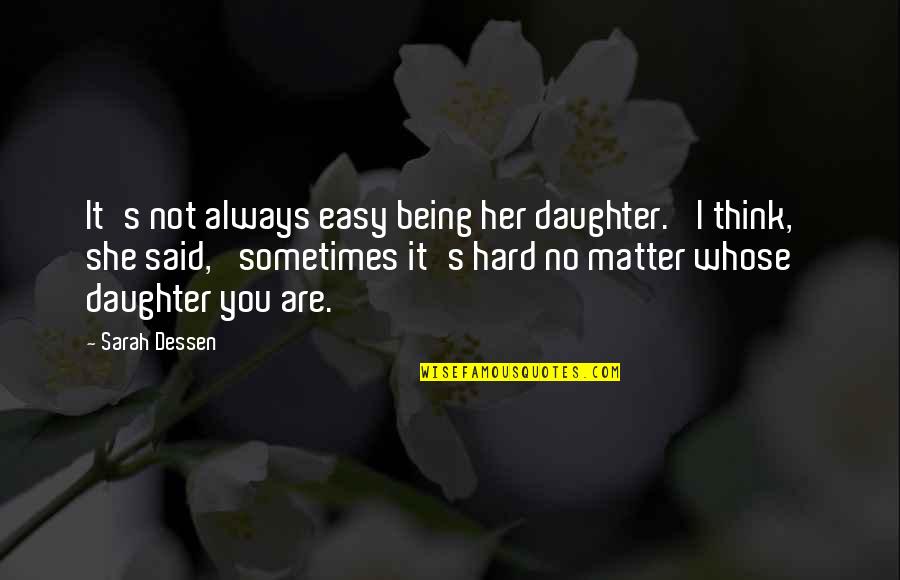 It's not always easy being her daughter.'
I think,' she said, 'sometimes it's hard no matter whose daughter you are. —
Sarah Dessen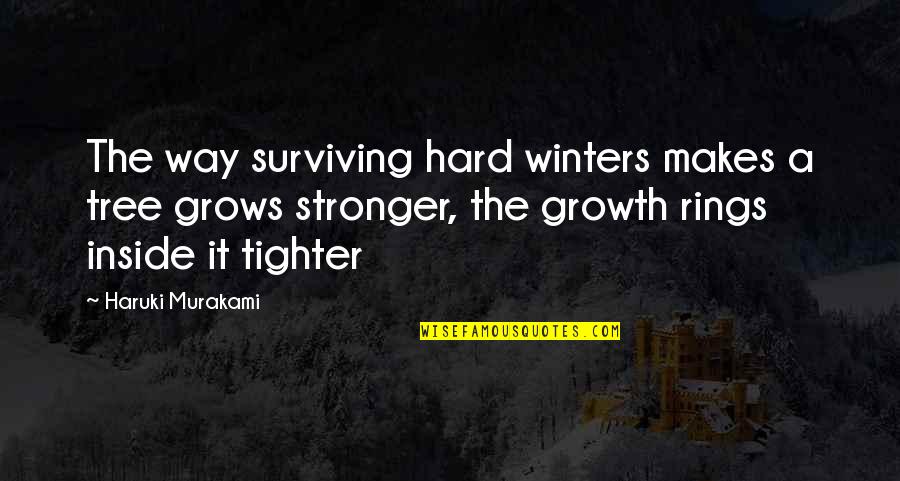 The way surviving hard winters makes a tree grows stronger, the growth rings inside it tighter —
Haruki Murakami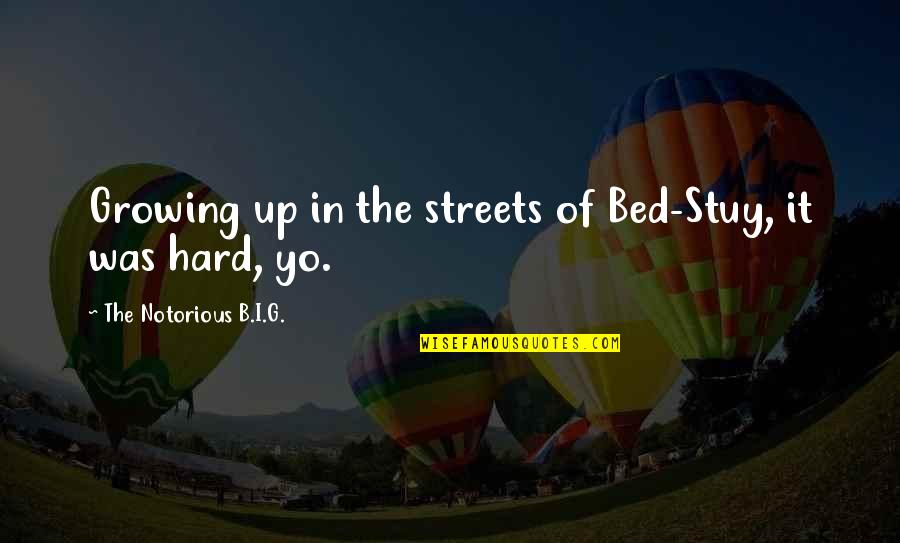 Growing up in the streets of Bed-Stuy, it was hard, yo. —
The Notorious B.I.G.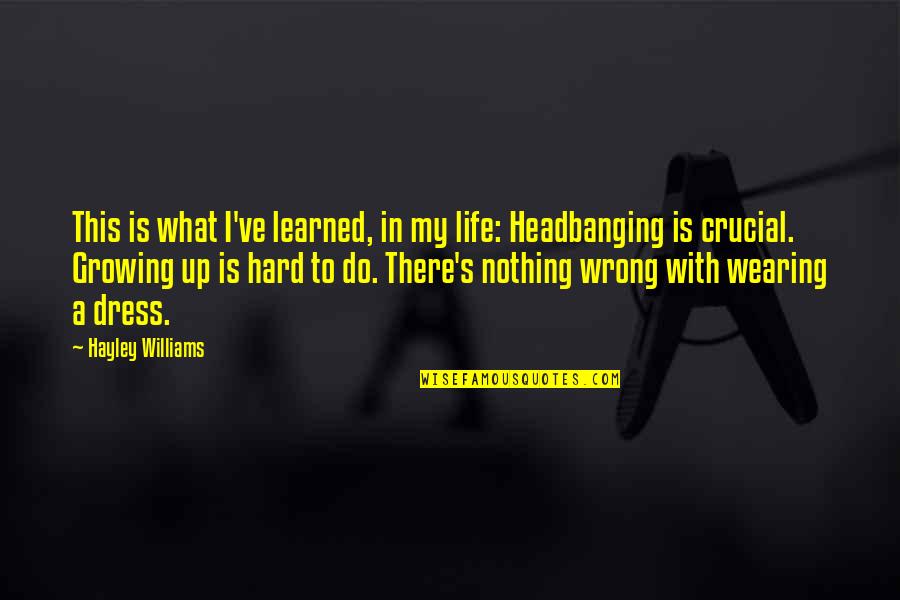 This is what I've learned, in my life: Headbanging is crucial. Growing up is hard to do. There's nothing wrong with wearing a dress. —
Hayley Williams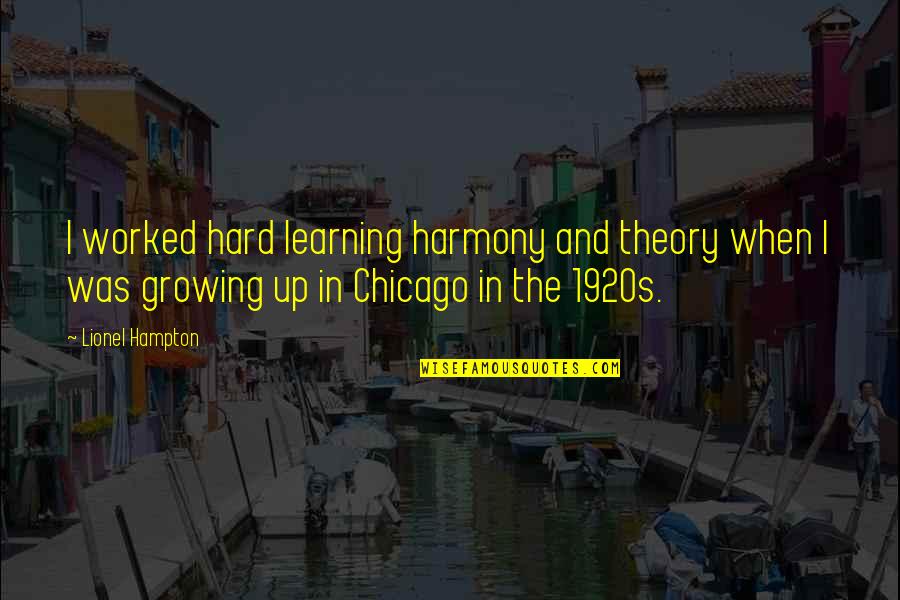 I worked hard learning harmony and theory when I was growing up in Chicago in the 1920s. —
Lionel Hampton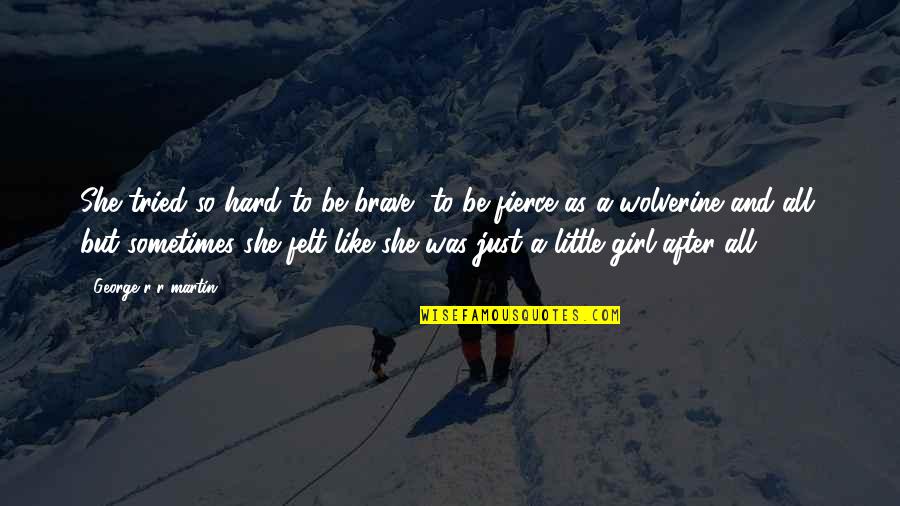 She tried so hard to be brave, to be fierce as a wolverine and all, but sometimes she felt like she was just a little girl after all. —
George R R Martin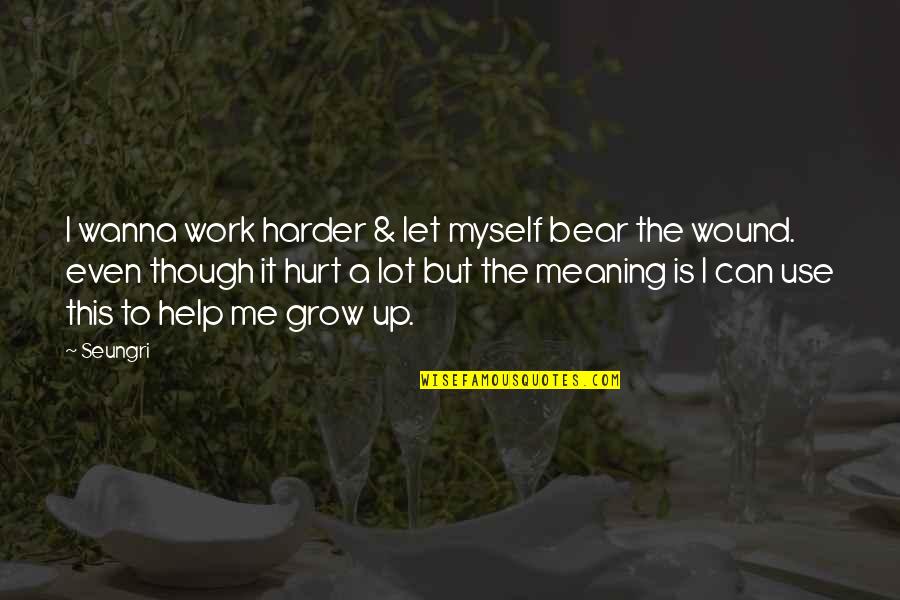 I wanna work harder & let myself bear the wound. even though it hurt a lot but the meaning is I can use this to help me grow up. —
Seungri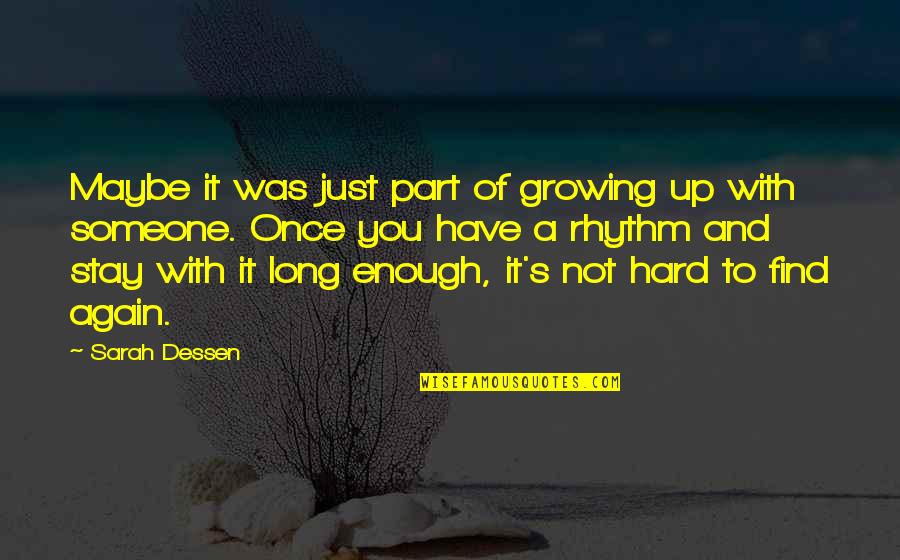 Maybe it was just part of growing up with someone. Once you have a rhythm and stay with it long enough, it's not hard to find again. —
Sarah Dessen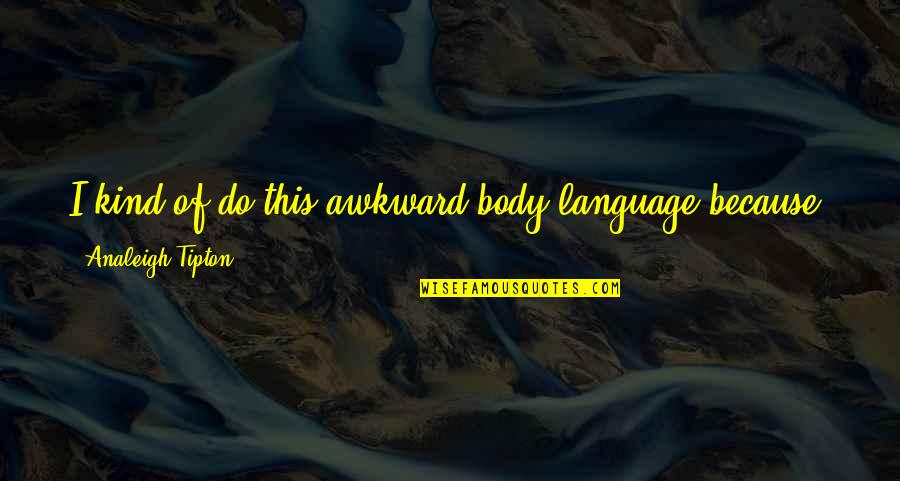 I kind of do this awkward body language because, growing up, I had a really hard time expressing myself vocally. —
Analeigh Tipton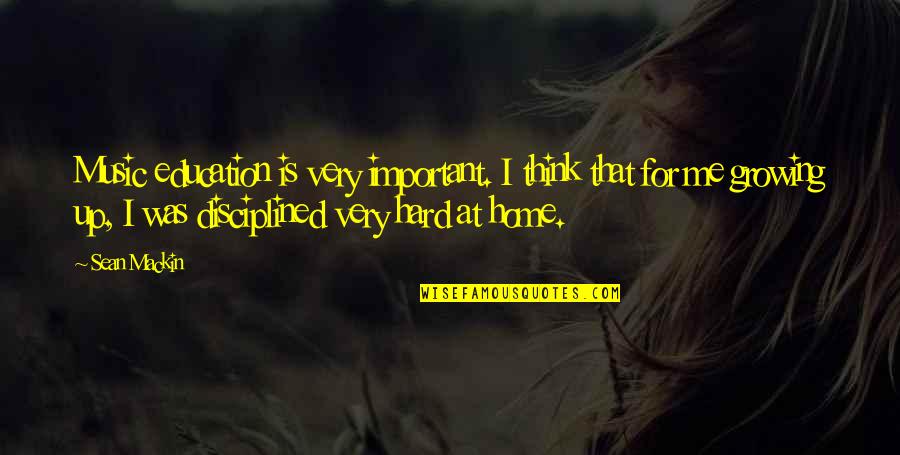 Music education is very important. I think that for me growing up, I was disciplined very hard at home. —
Sean Mackin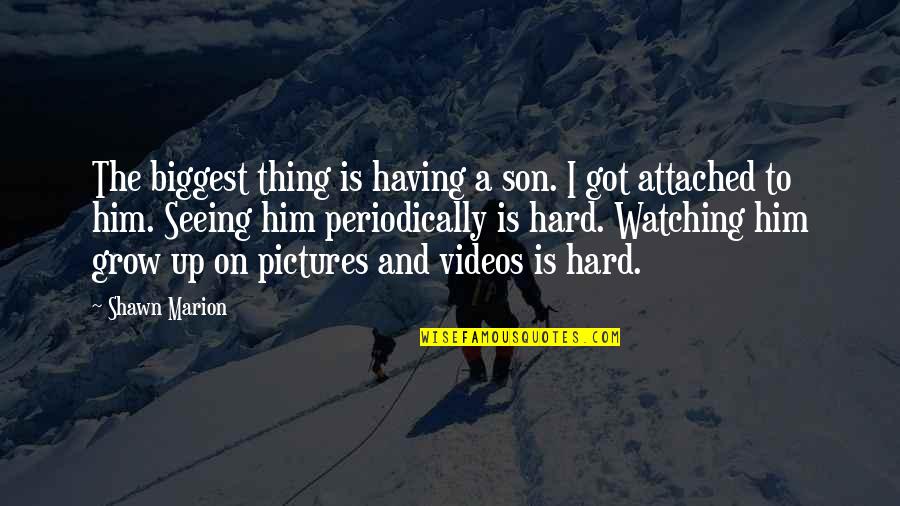 The biggest thing is having a son. I got attached to him. Seeing him periodically is hard. Watching him grow up on pictures and videos is hard. —
Shawn Marion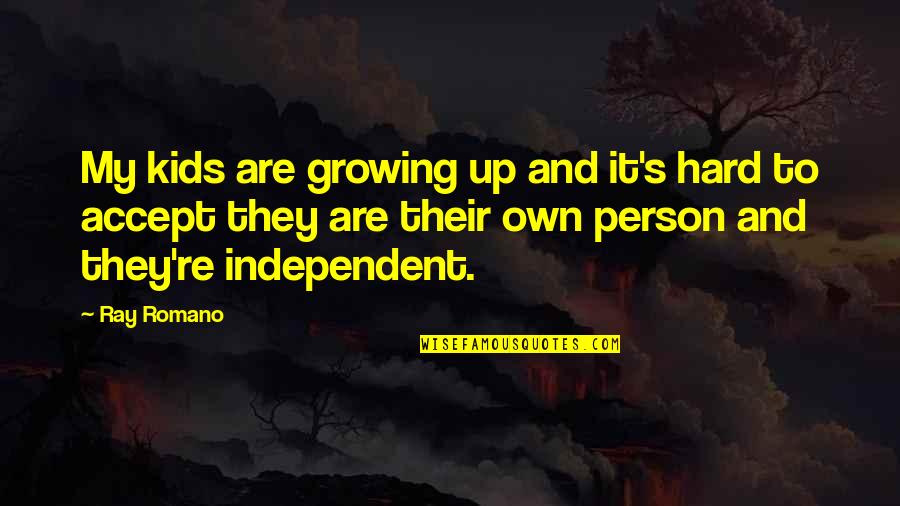 My kids are growing up and it's hard to accept they are their own person and they're independent. —
Ray Romano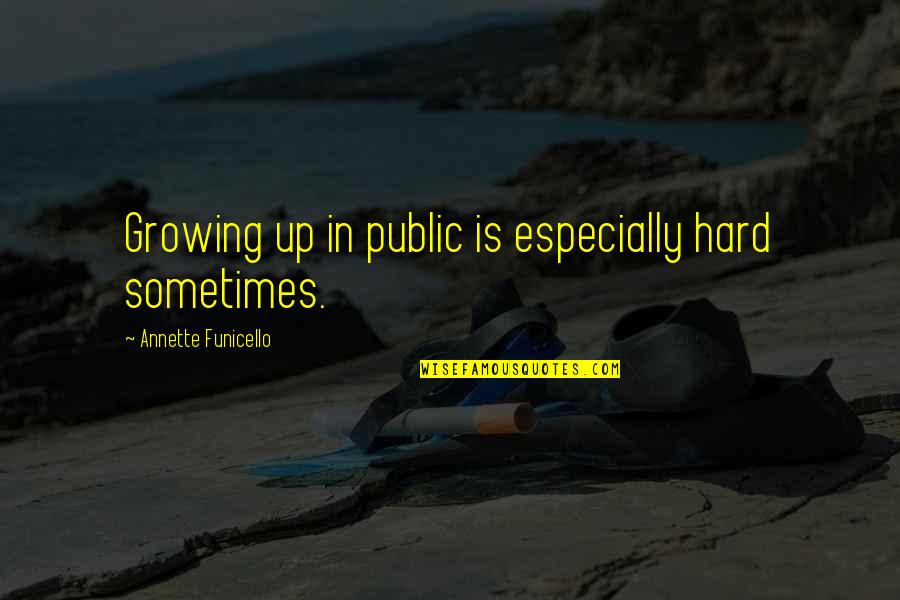 Growing up in public is especially hard sometimes. —
Annette Funicello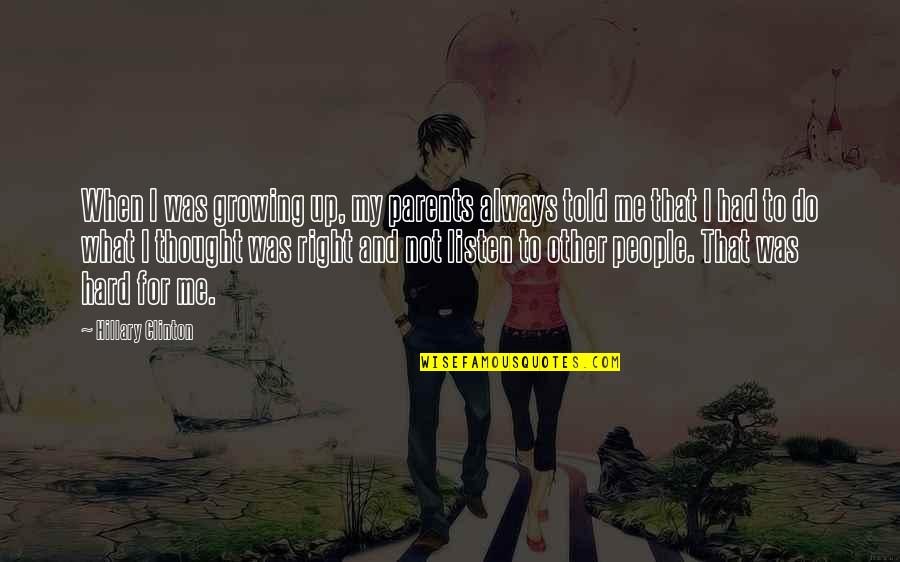 When I was growing up, my parents always told me that I had to do what I thought was right and not listen to other people. That was hard for me. —
Hillary Clinton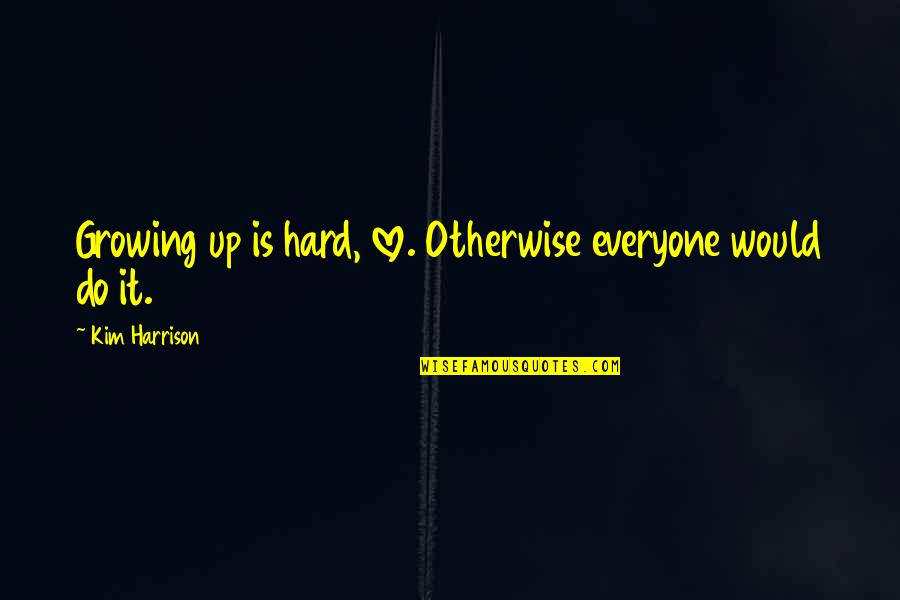 Growing up is hard, love. Otherwise everyone would do it. —
Kim Harrison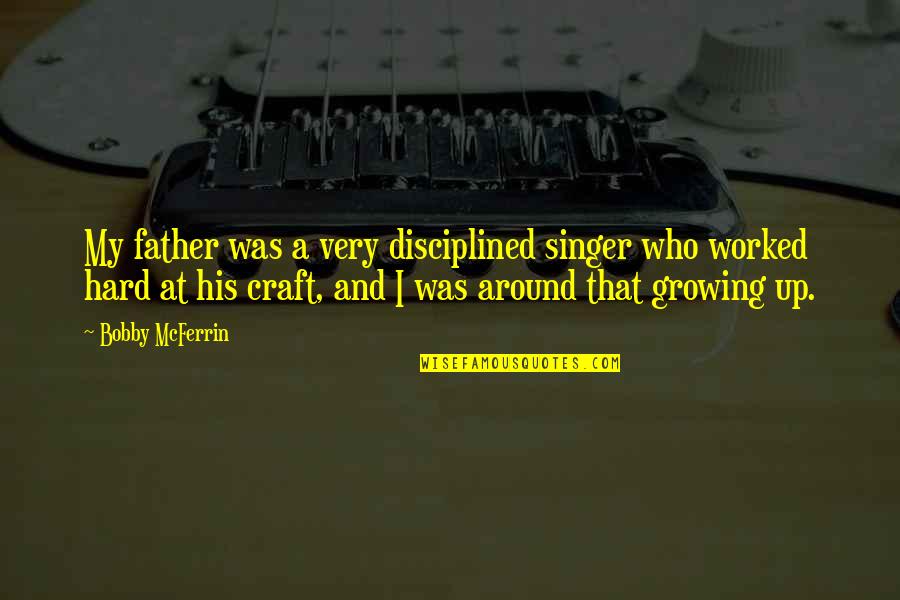 My father was a very disciplined singer who worked hard at his craft, and I was around that growing up. —
Bobby McFerrin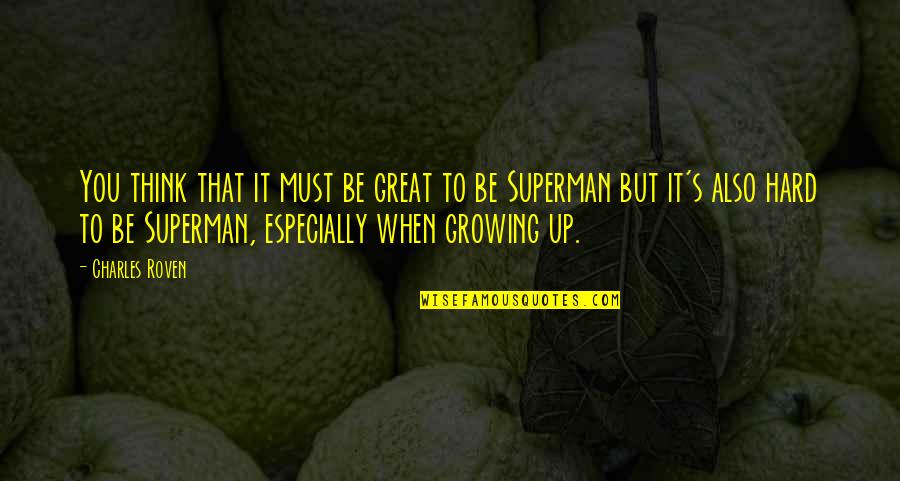 You think that it must be great to be Superman but it's also hard to be Superman, especially when growing up. —
Charles Roven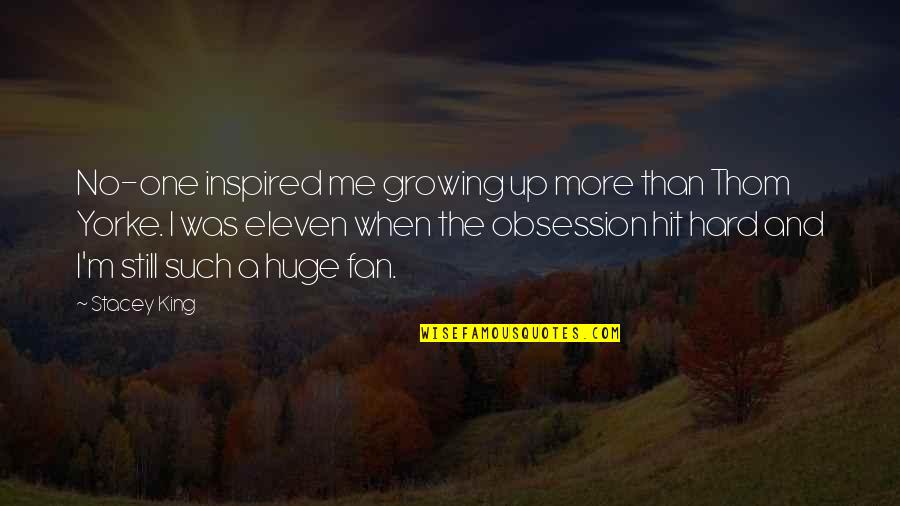 No-one inspired me growing up more than Thom Yorke. I was eleven when the obsession hit hard and I'm still such a huge fan. —
Stacey King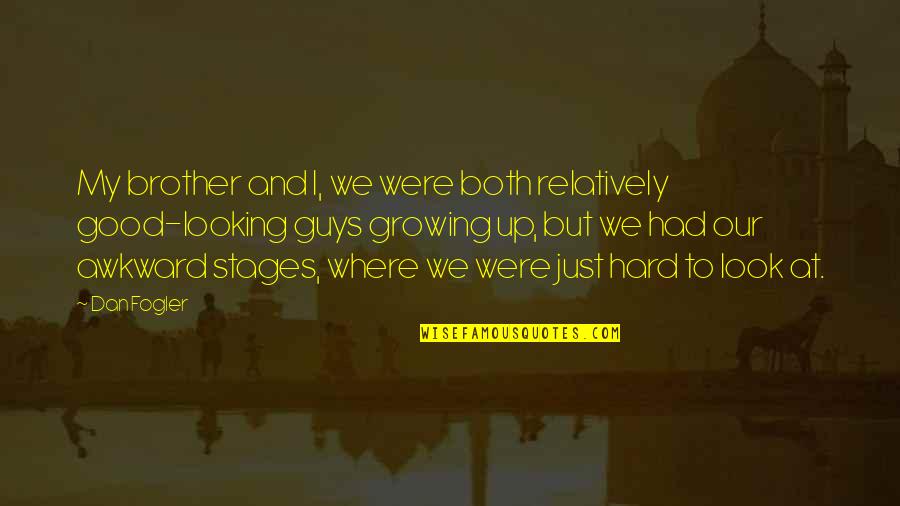 My brother and I, we were both relatively good-looking guys growing up, but we had our awkward stages, where we were just hard to look at. —
Dan Fogler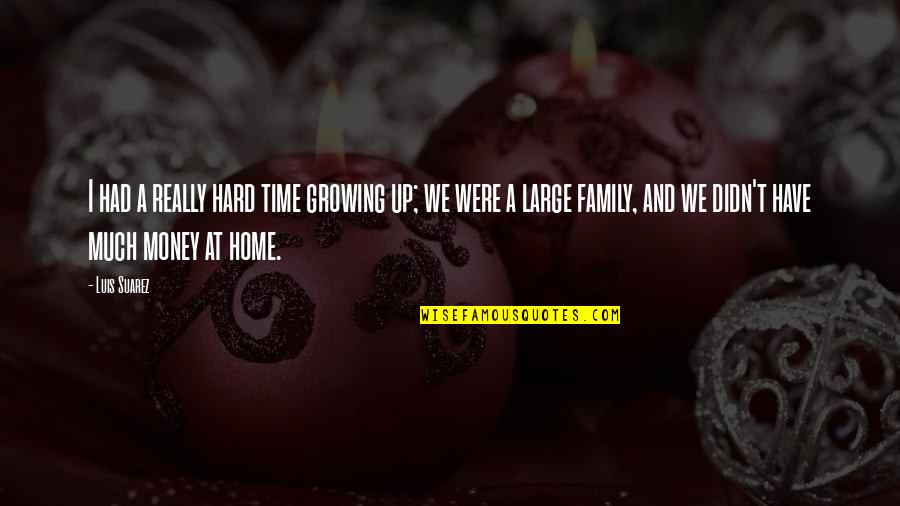 I had a really hard time growing up; we were a large family, and we didn't have much money at home. —
Luis Suarez