Go Forward Life Quotes
Collection of top 51 famous quotes about Go Forward Life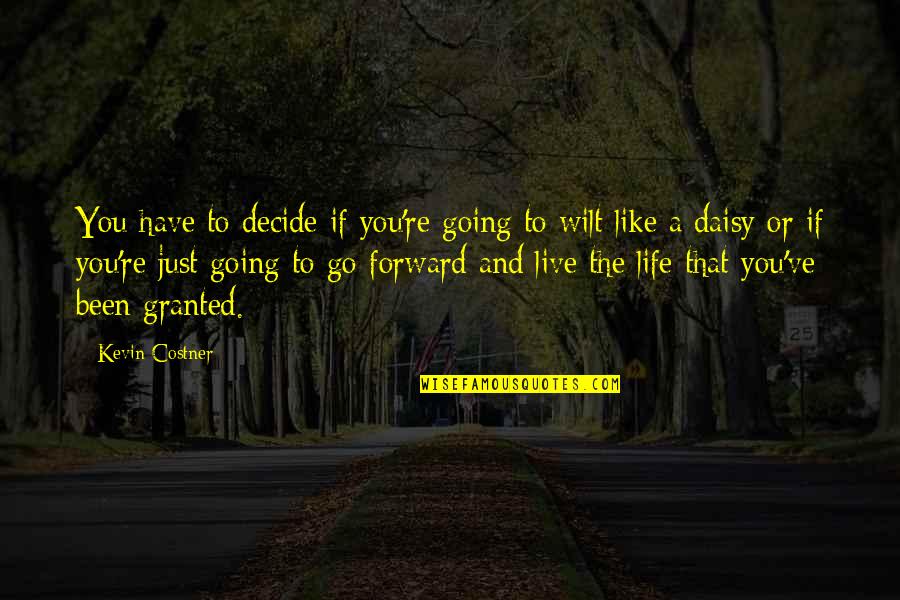 You have to decide if you're going to wilt like a daisy or if you're just going to go forward and live the life that you've been granted.
—
Kevin Costner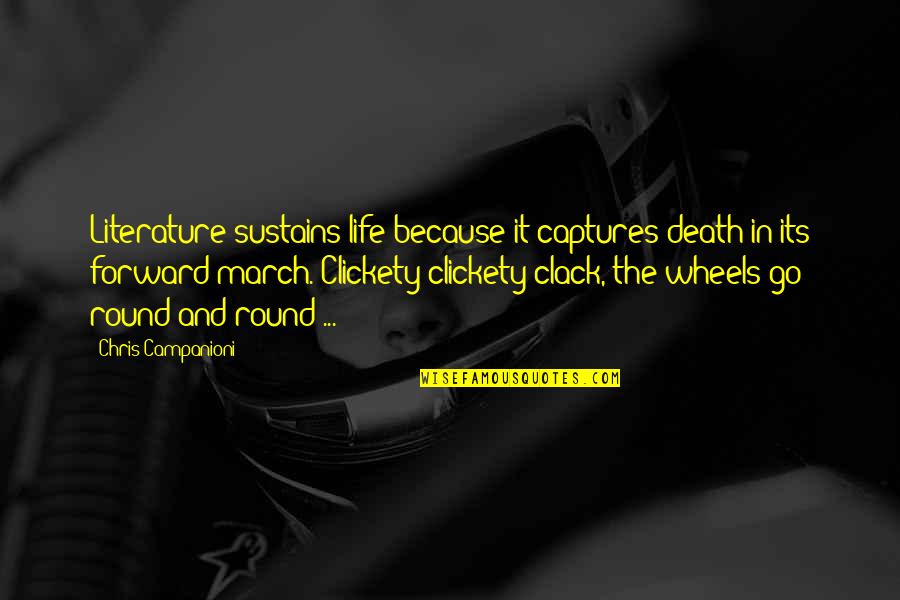 Literature sustains life because it captures death in its forward march. Clickety-clickety-clack, the wheels go round and round ...
—
Chris Campanioni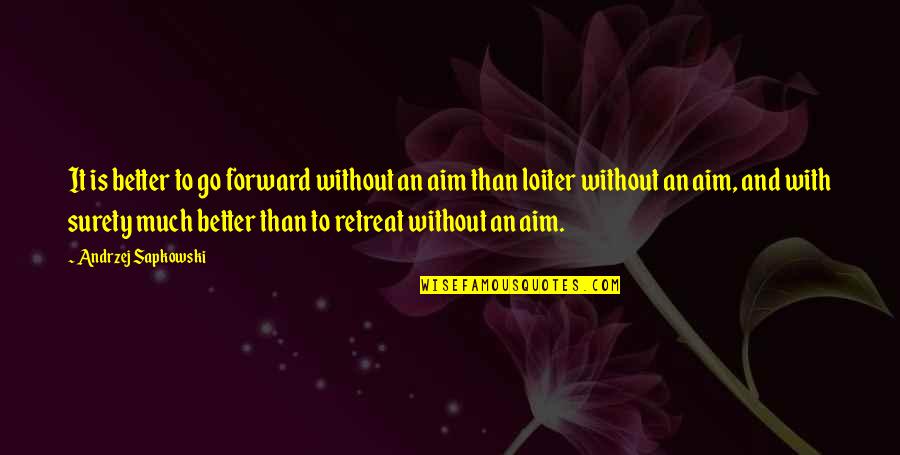 It is better to go forward without an aim than loiter without an aim, and with surety much better than to retreat without an aim.
—
Andrzej Sapkowski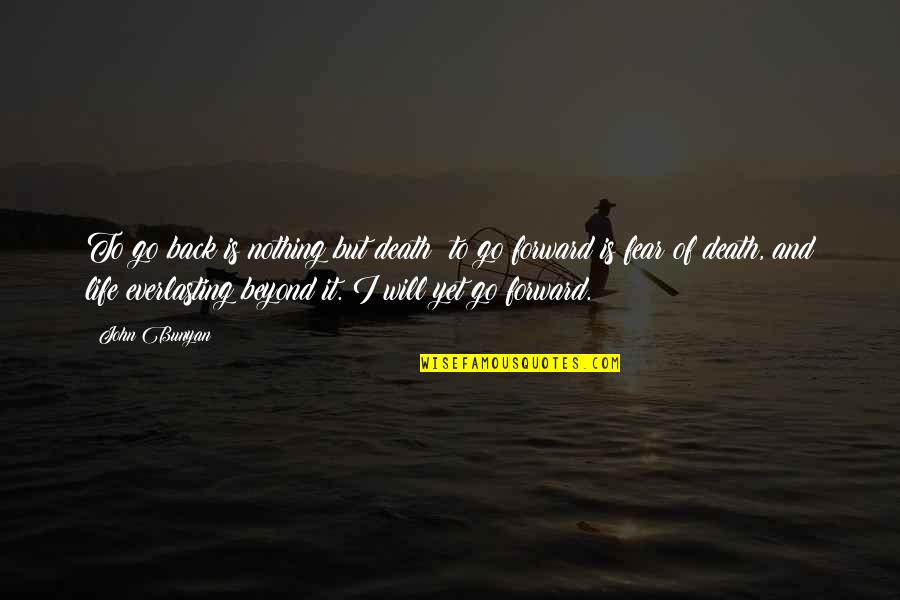 To go back is nothing but death; to go forward is fear of death, and life everlasting beyond it. I will yet go forward.
—
John Bunyan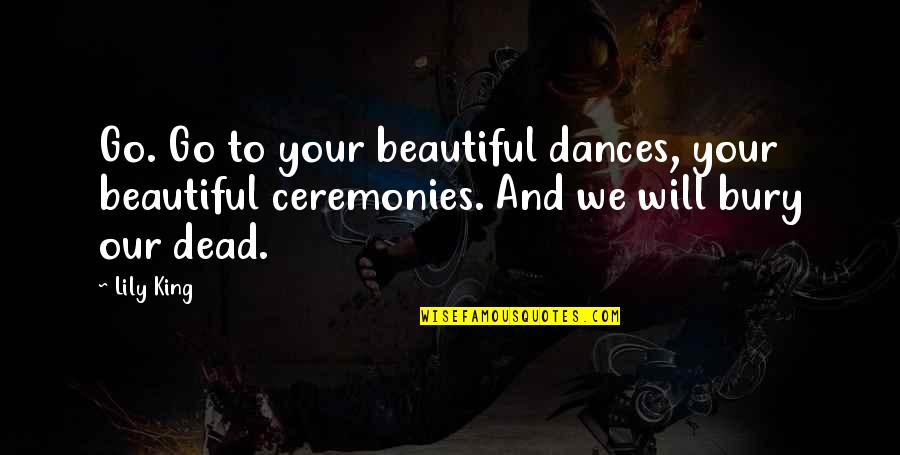 Go. Go to your beautiful dances, your beautiful ceremonies. And we will bury our dead.
—
Lily King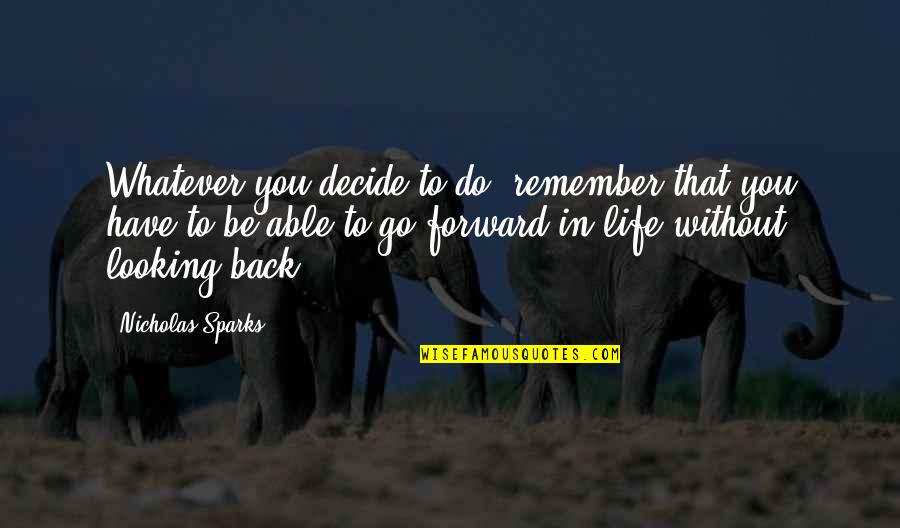 Whatever you decide to do, remember that you have to be able to go forward in life without looking back.
—
Nicholas Sparks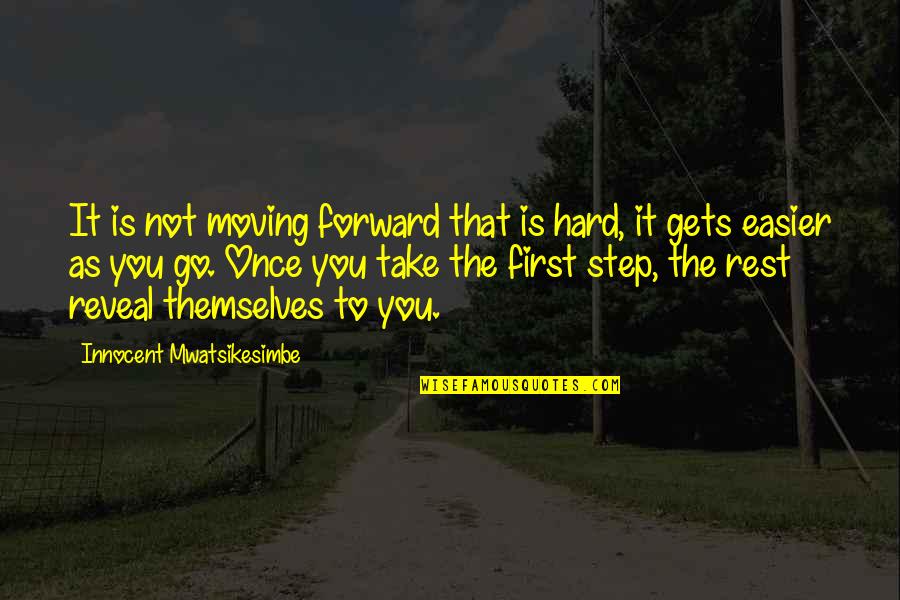 It is not moving forward that is hard, it gets easier as you go. Once you take the first step, the rest reveal themselves to you.
—
Innocent Mwatsikesimbe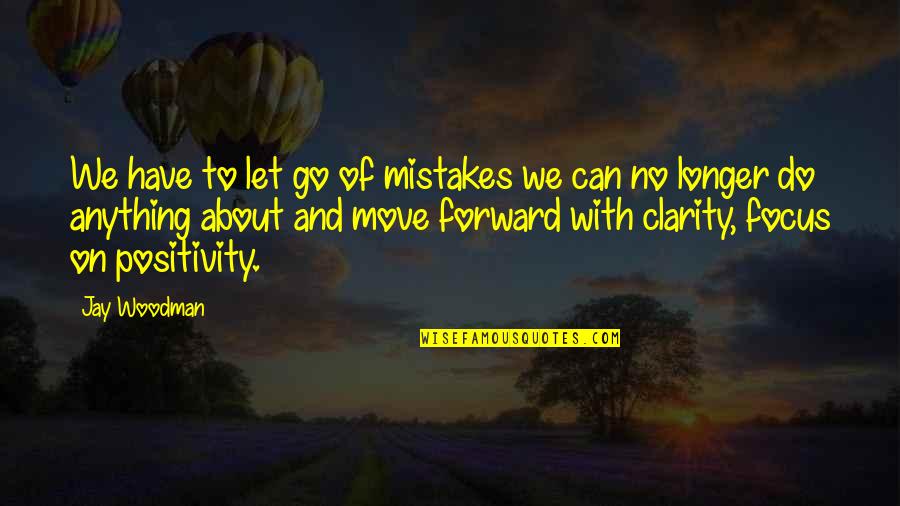 We have to let go of mistakes we can no longer do anything about and move forward with clarity, focus on positivity.
—
Jay Woodman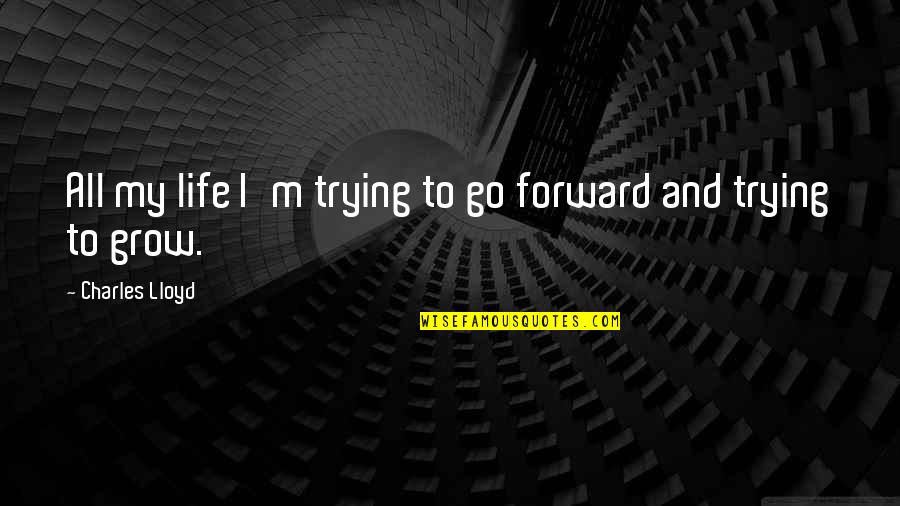 All my life I'm trying to go forward and trying to grow.
—
Charles Lloyd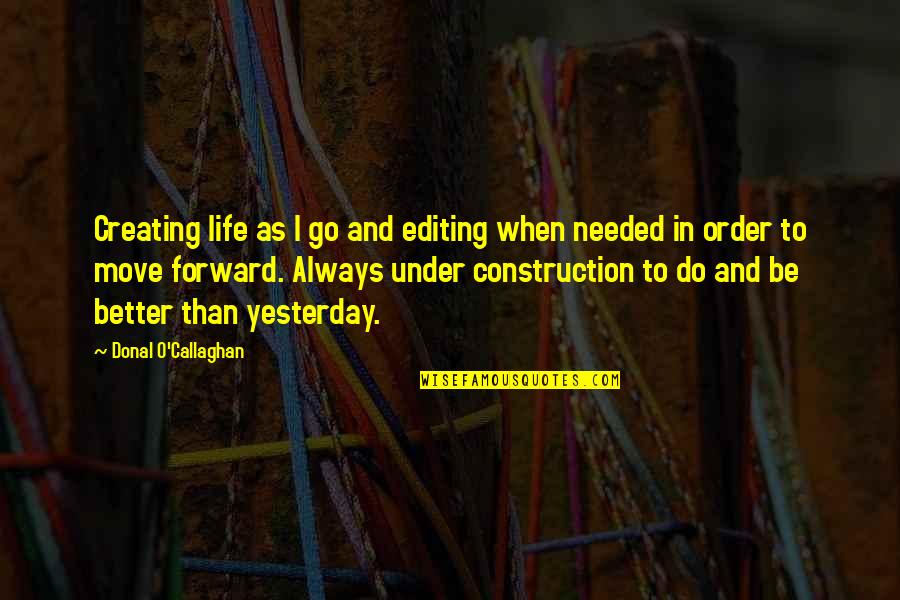 Creating life as I go and editing when needed in order to move forward. Always under construction to do and be better than yesterday.
—
Donal O'Callaghan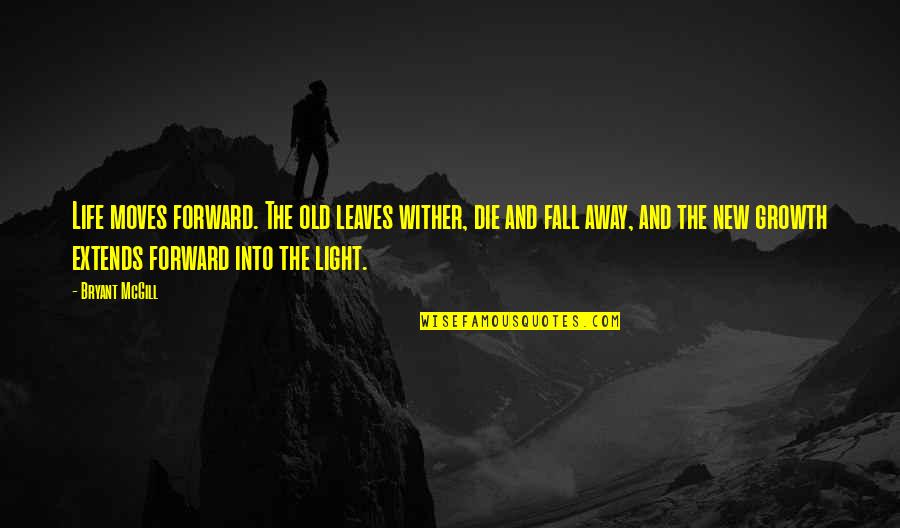 Life moves forward. The old leaves wither, die and fall away, and the new growth extends forward into the light.
—
Bryant McGill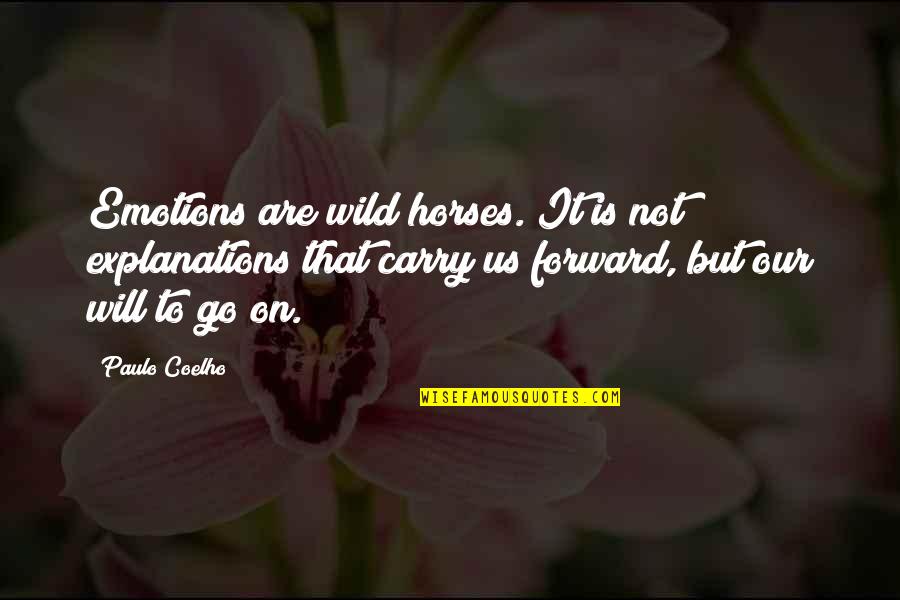 Emotions are wild horses. It is not explanations that carry us forward, but our will to go on.
—
Paulo Coelho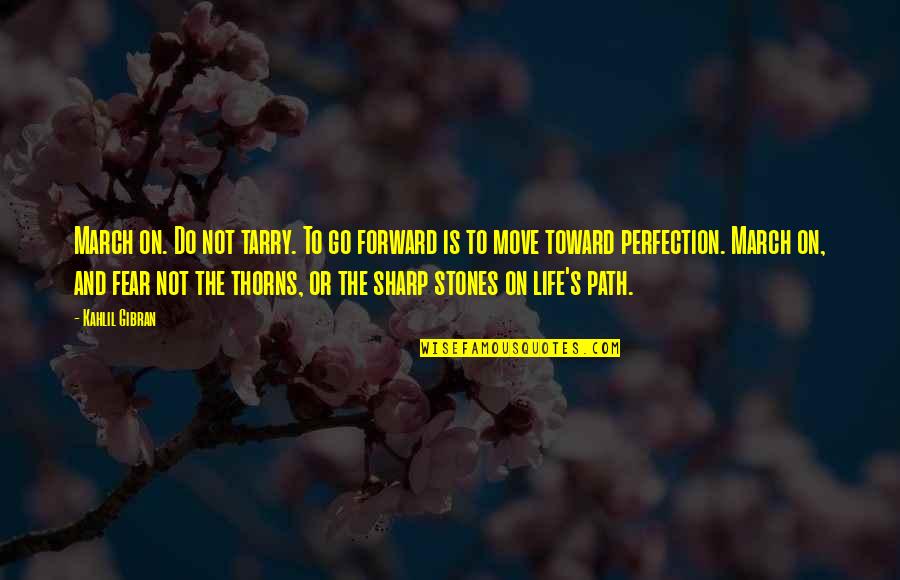 March on. Do not tarry. To go forward is to move toward perfection. March on, and fear not the thorns, or the sharp stones on life's path.
—
Kahlil Gibran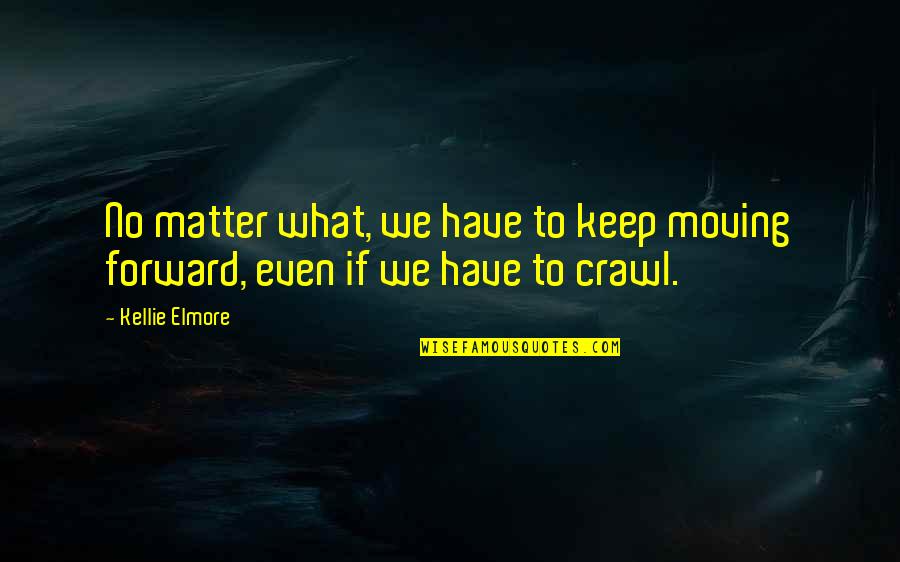 No matter what, we have to keep moving forward, even if we have to crawl.
—
Kellie Elmore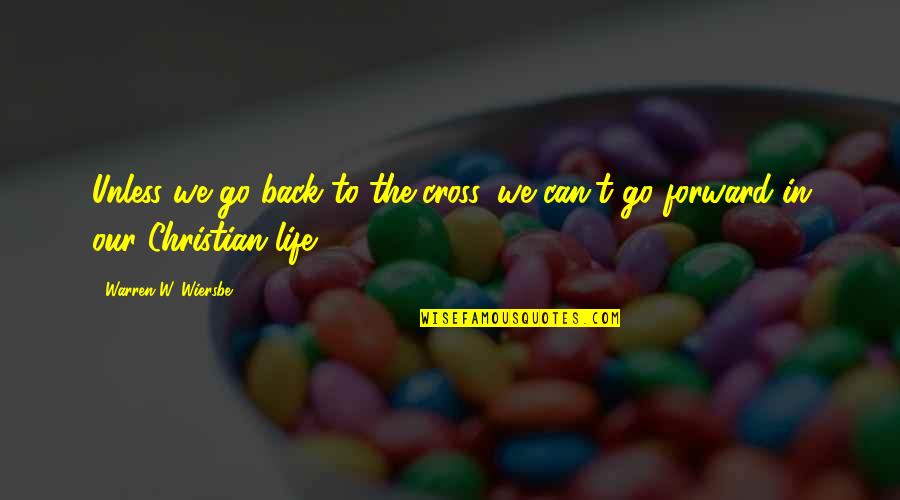 Unless we go back to the cross, we can't go forward in our Christian life.
—
Warren W. Wiersbe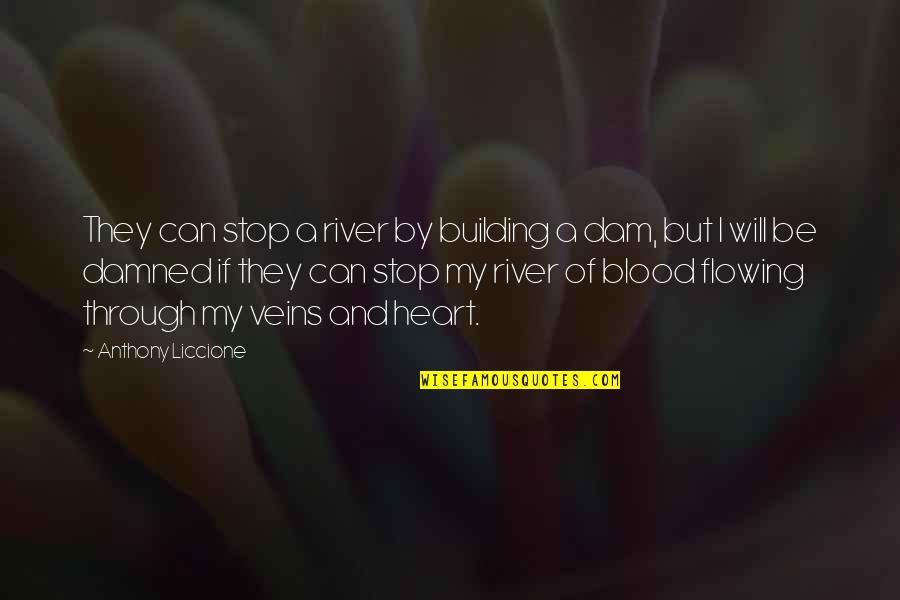 They can stop a river by building a dam, but I will be damned if they can stop my river of blood flowing through my veins and heart. —
Anthony Liccione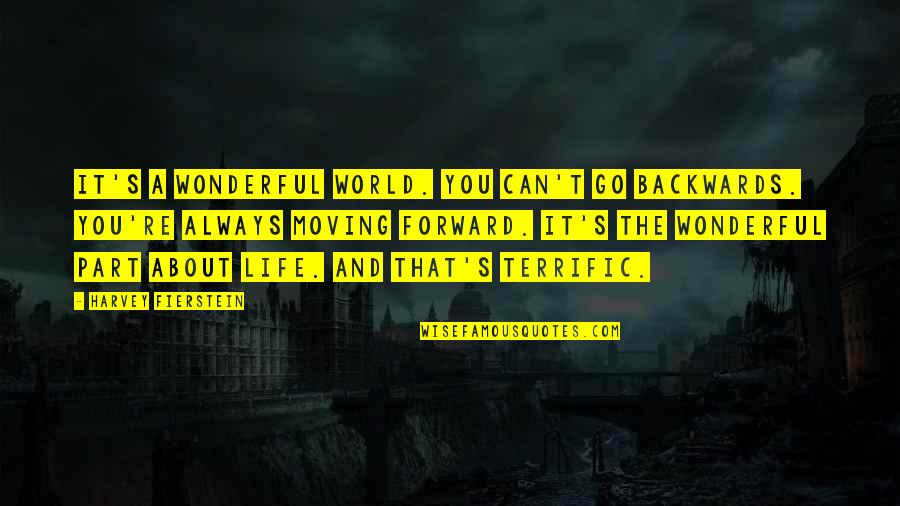 It's a wonderful world. You can't go backwards. You're always moving forward. It's the wonderful part about life. And that's terrific. —
Harvey Fierstein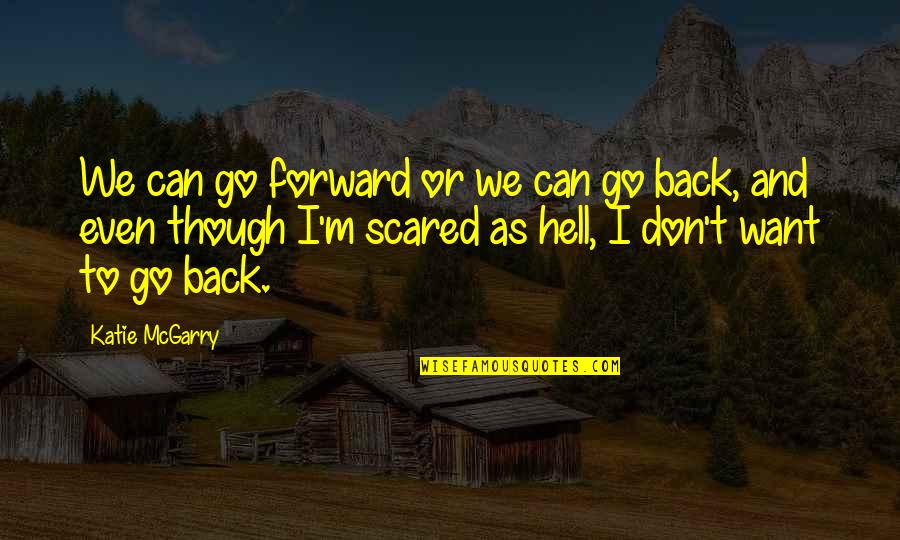 We can go forward or we can go back, and even though I'm scared as hell, I don't want to go back. —
Katie McGarry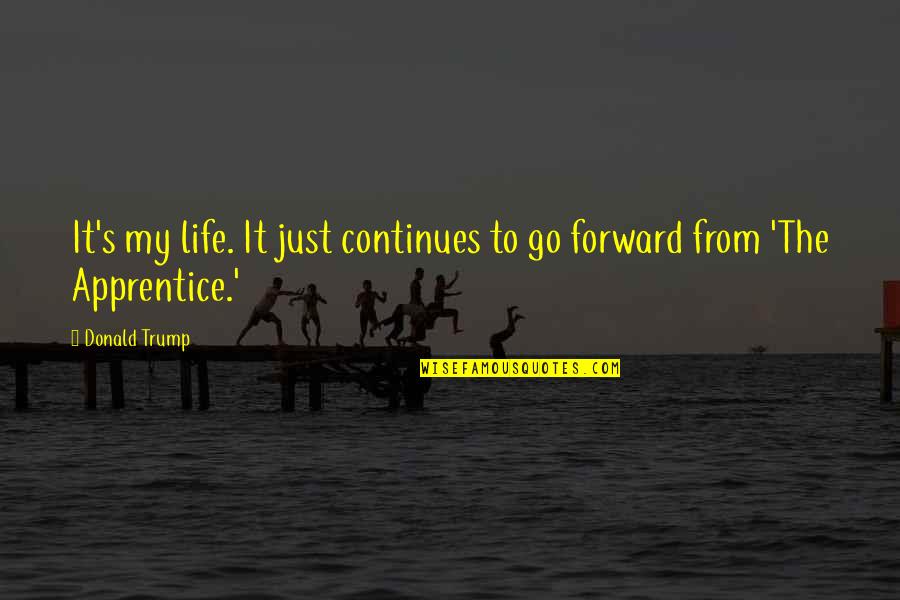 It's my life. It just continues to go forward from 'The Apprentice.' —
Donald Trump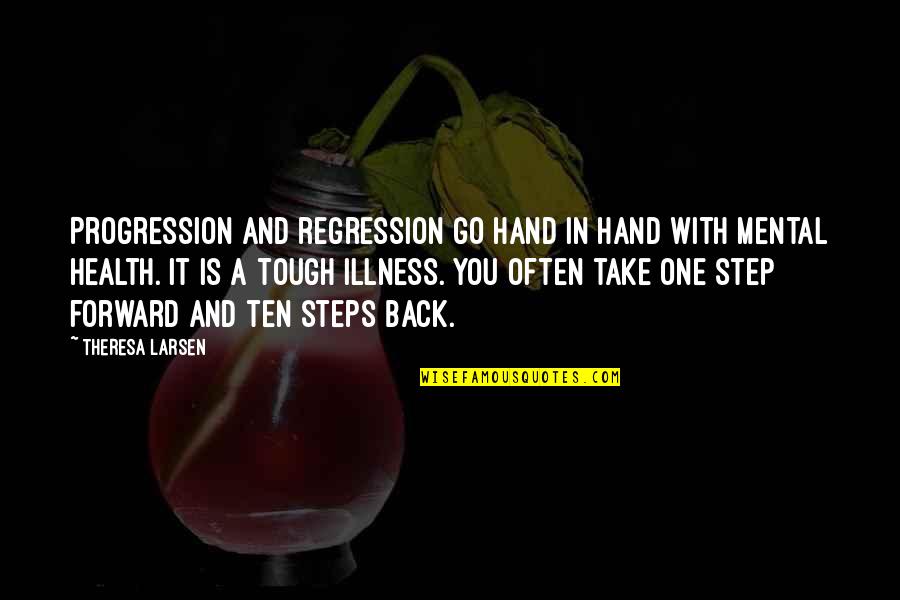 Progression and regression go hand in hand with mental health. It is a tough illness. You often take one step forward and ten steps back. —
Theresa Larsen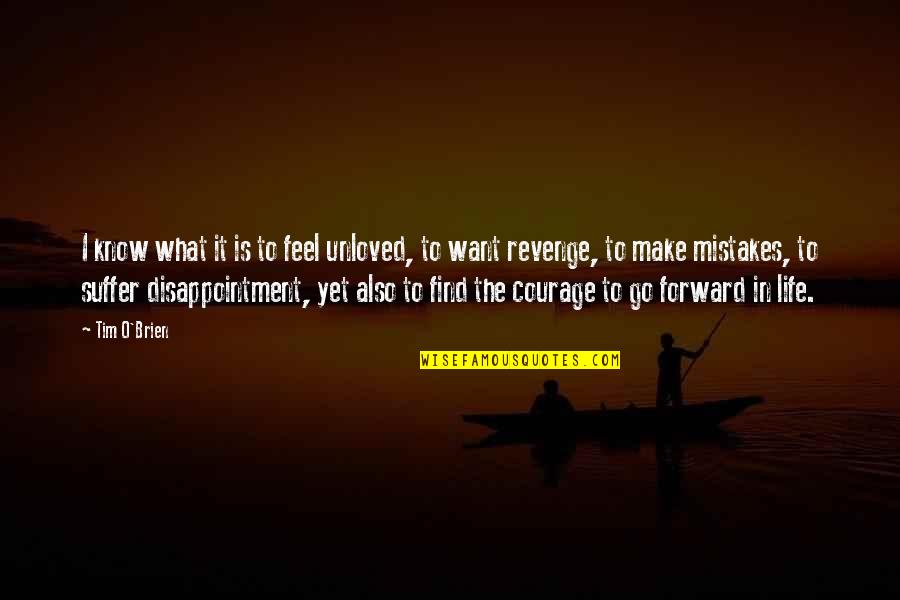 I know what it is to feel unloved, to want revenge, to make mistakes, to suffer disappointment, yet also to find the courage to go forward in life. —
Tim O'Brien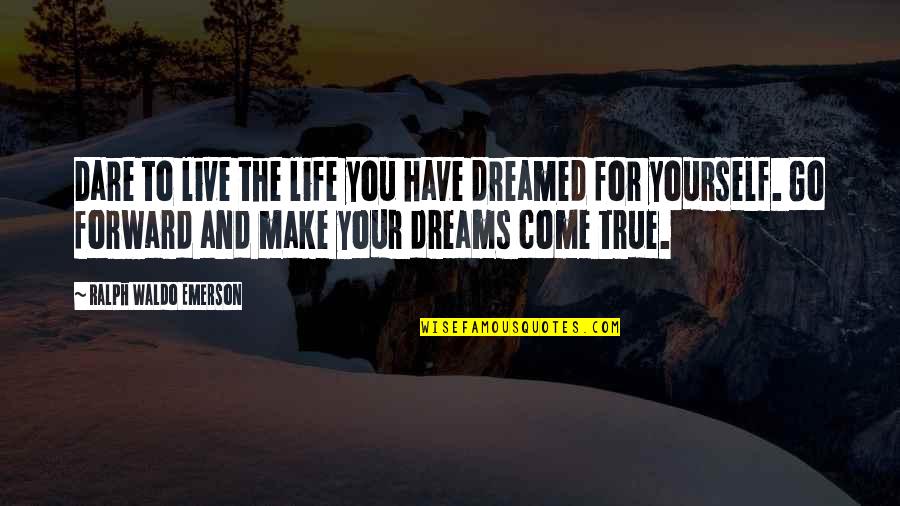 Dare to live the life you have dreamed for yourself. Go forward and make your dreams come true. —
Ralph Waldo Emerson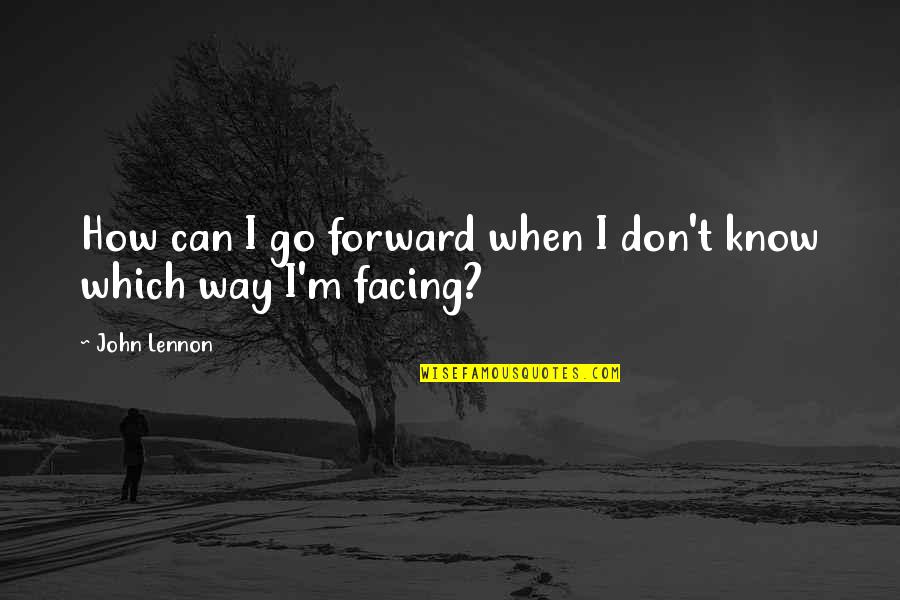 How can I go forward when I don't know which way I'm facing? —
John Lennon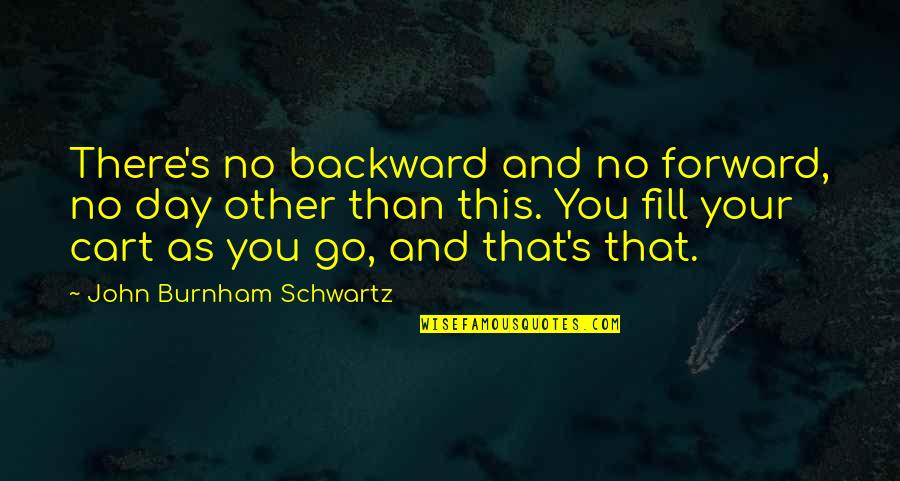 There's no backward and no forward, no day other than this. You fill your cart as you go, and that's that. —
John Burnham Schwartz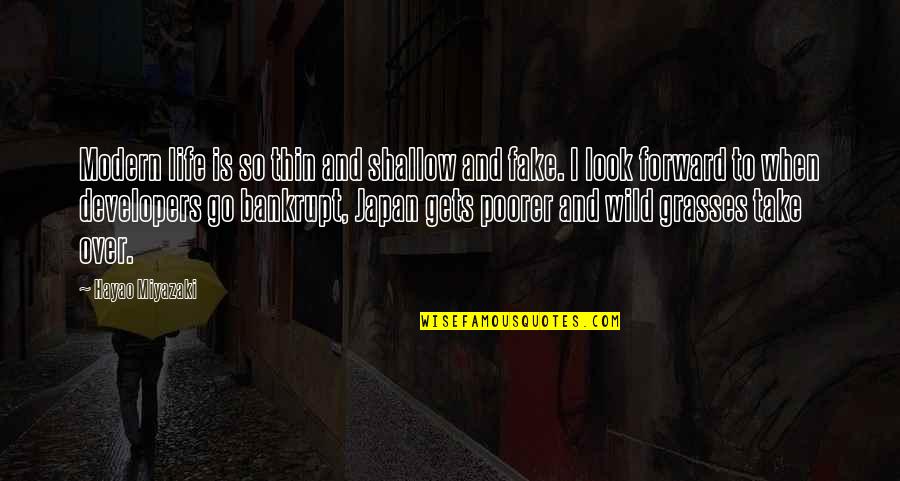 Modern life is so thin and shallow and fake. I look forward to when developers go bankrupt, Japan gets poorer and wild grasses take over. —
Hayao Miyazaki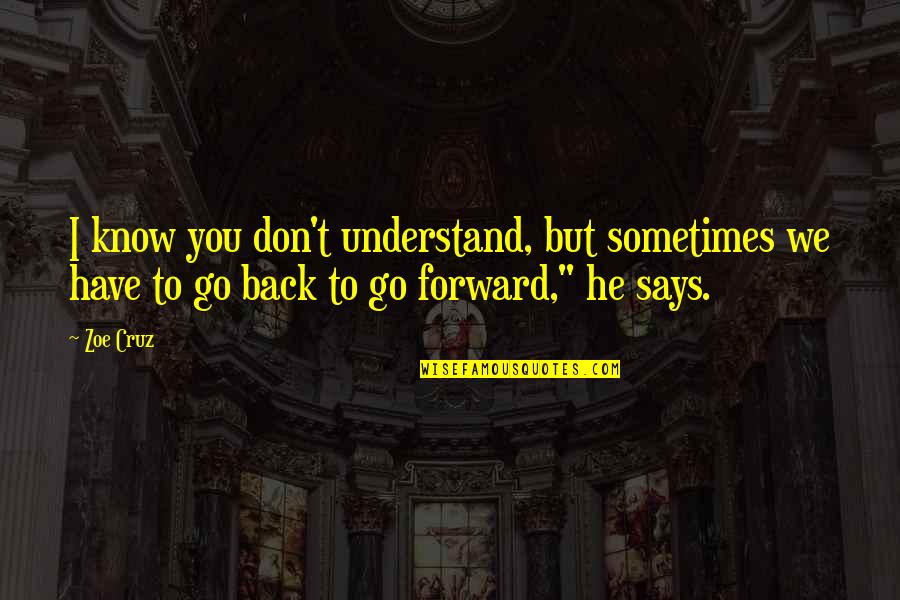 I know you don't understand, but sometimes we have to go back to go forward," he says. —
Zoe Cruz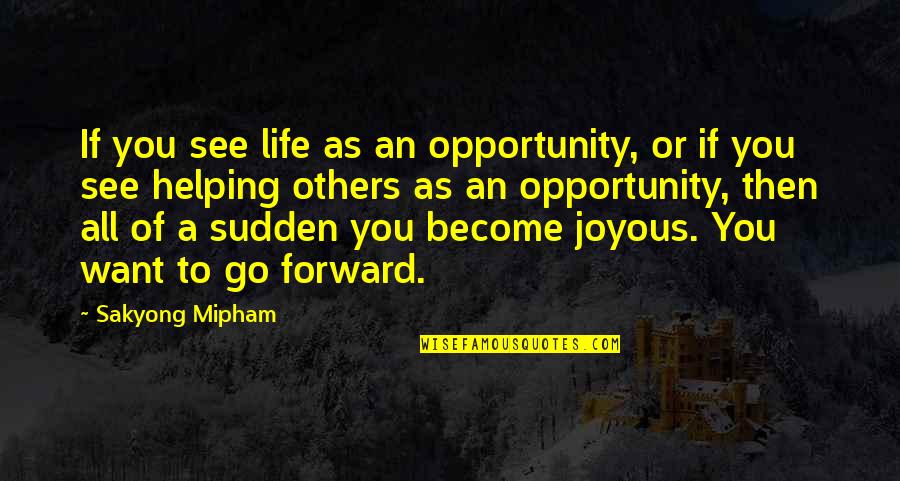 If you see life as an opportunity, or if you see helping others as an opportunity, then all of a sudden you become joyous. You want to go forward. —
Sakyong Mipham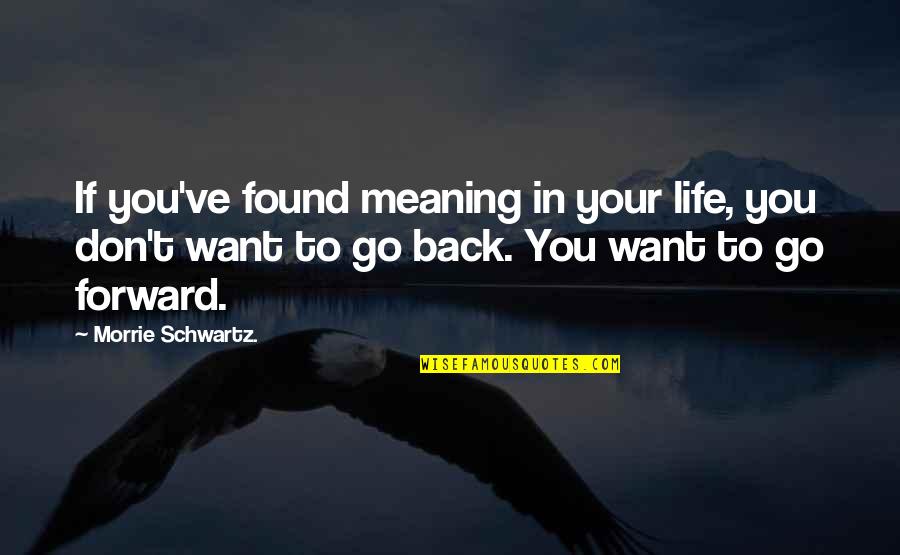 If you've found meaning in your life, you don't want to go back. You want to go forward. —
Morrie Schwartz.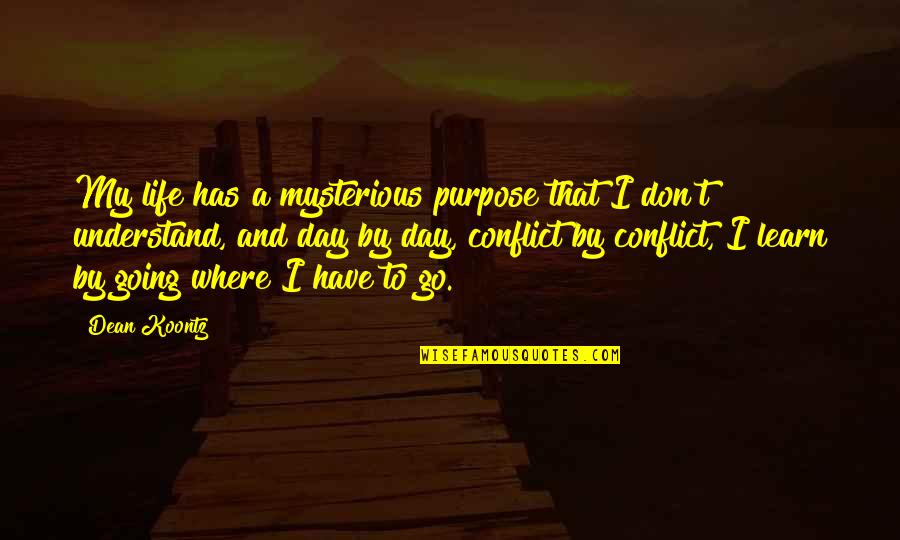 My life has a mysterious purpose that I don't understand, and day by day, conflict by conflict, I learn by going where I have to go. —
Dean Koontz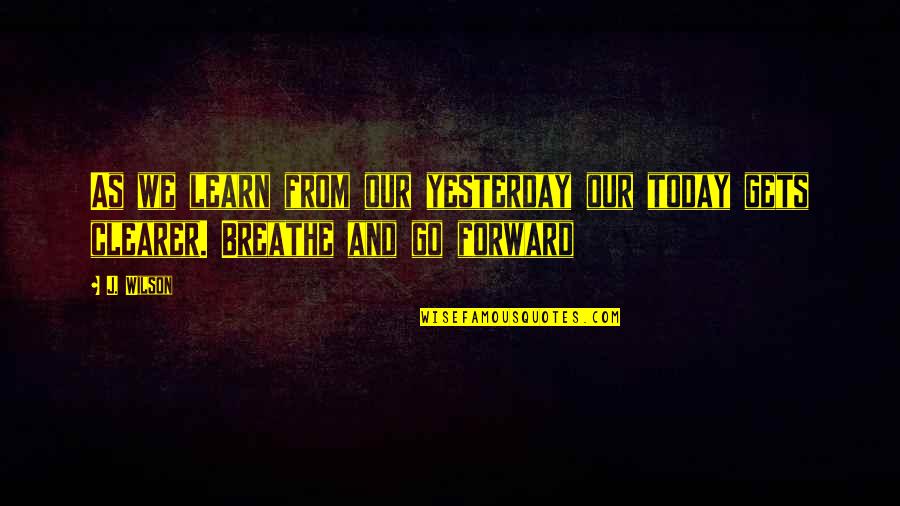 As we learn from our yesterday our today gets clearer. Breathe and go forward —
J. Wilson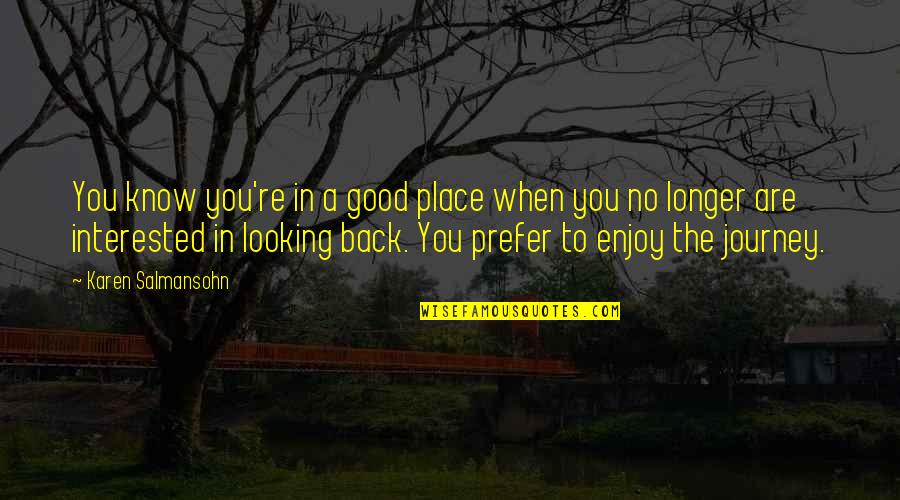 You know you're in a good place when you no longer are interested in looking back. You prefer to enjoy the journey. —
Karen Salmansohn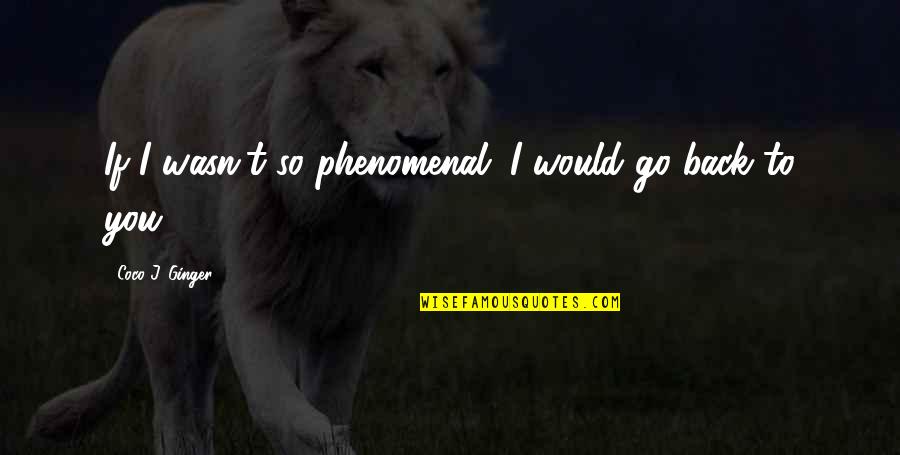 If I wasn't so phenomenal. I would go back to you. —
Coco J. Ginger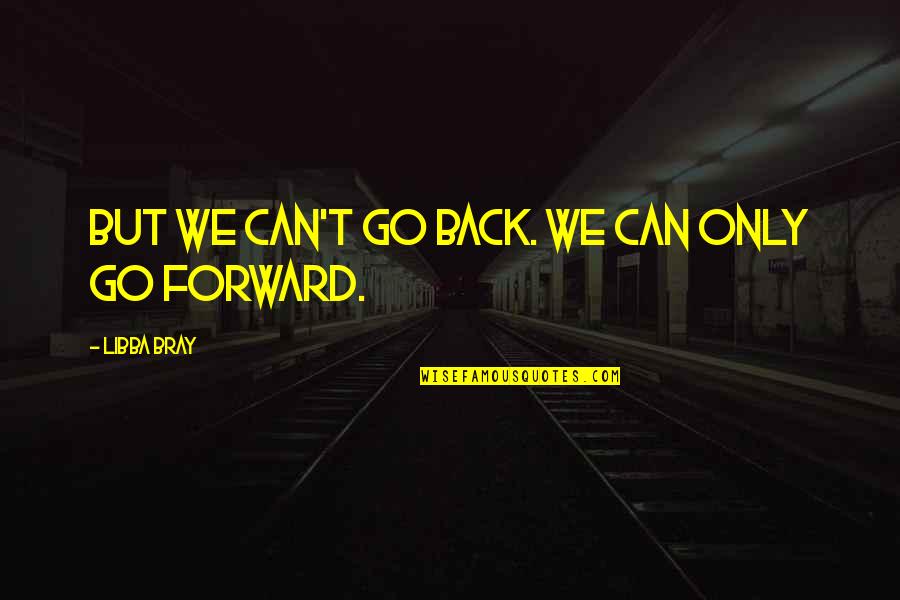 But we can't go back. We can only go forward. —
Libba Bray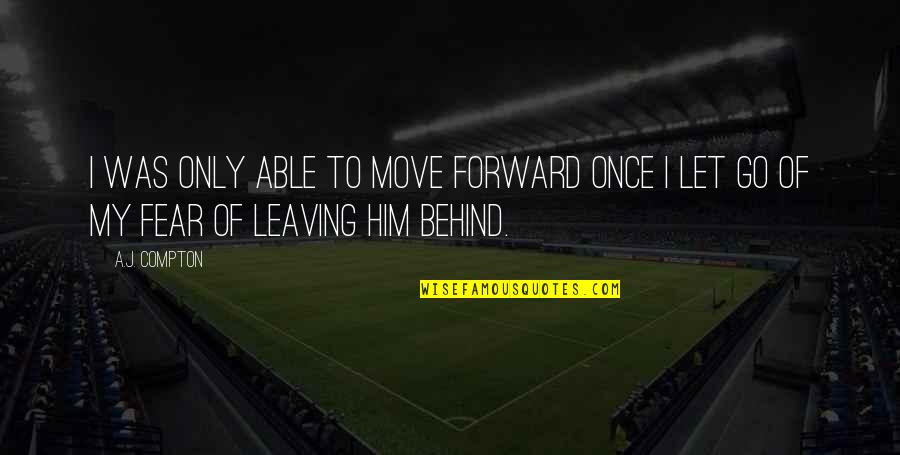 I was only able to move forward once I let go of my fear of leaving him behind. —
A.J. Compton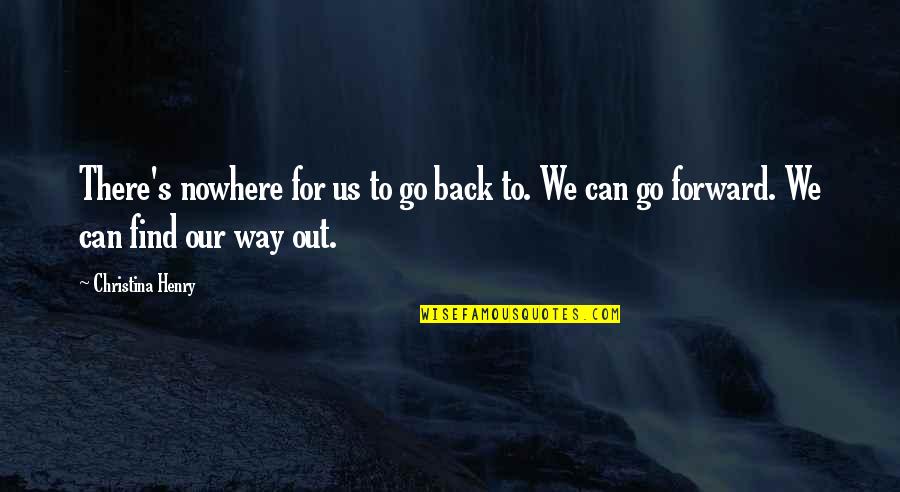 There's nowhere for us to go back to. We can go forward. We can find our way out. —
Christina Henry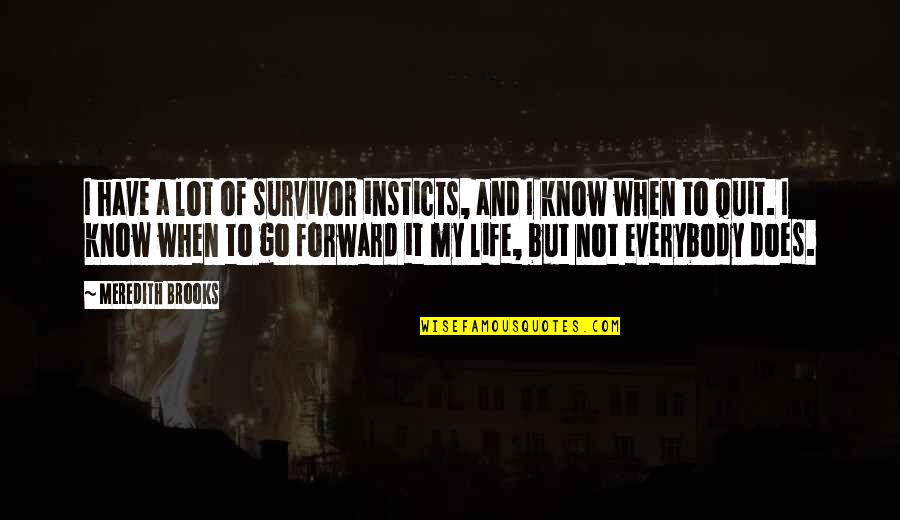 I have a lot of survivor insticts, and I know when to quit. I know when to go forward it my life, but not everybody does. —
Meredith Brooks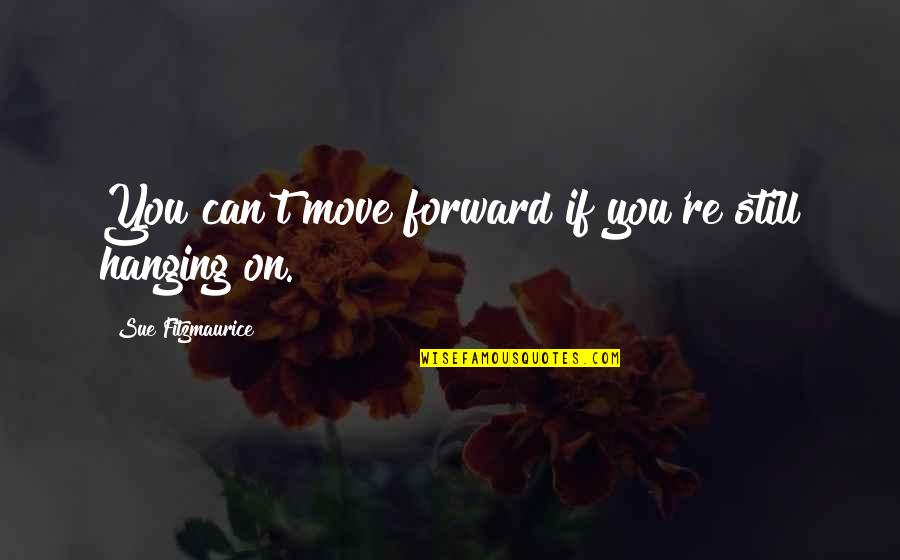 You can't move forward if you're still hanging on. —
Sue Fitzmaurice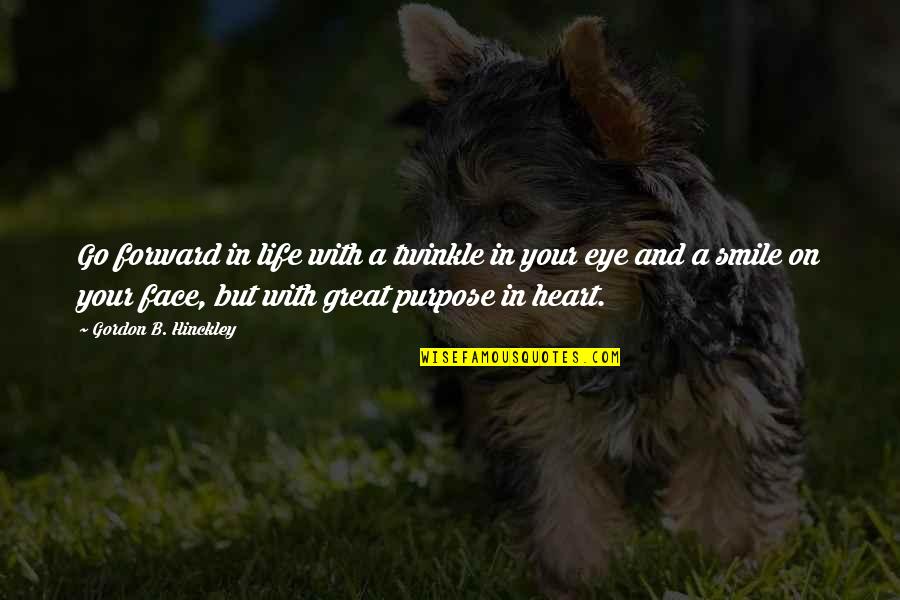 Go forward in life with a twinkle in your eye and a smile on your face, but with great purpose in heart. —
Gordon B. Hinckley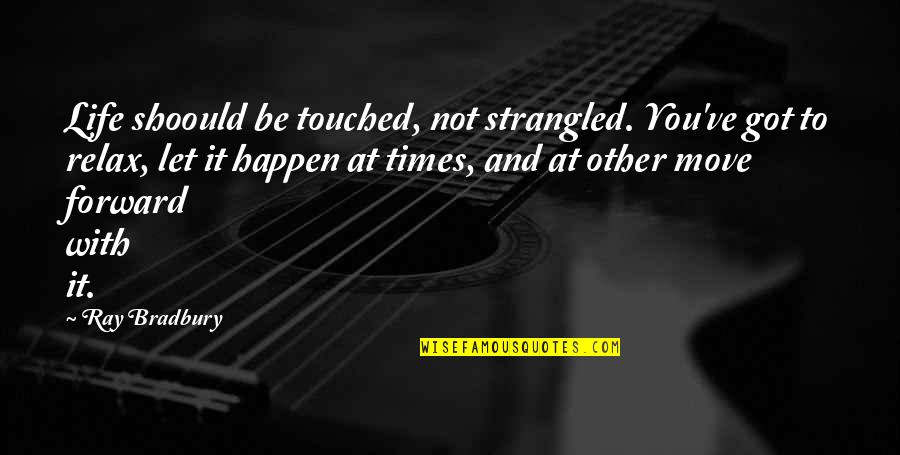 Life shoould be touched, not strangled. You've got to relax, let it happen at times, and at other move forward with it. —
Ray Bradbury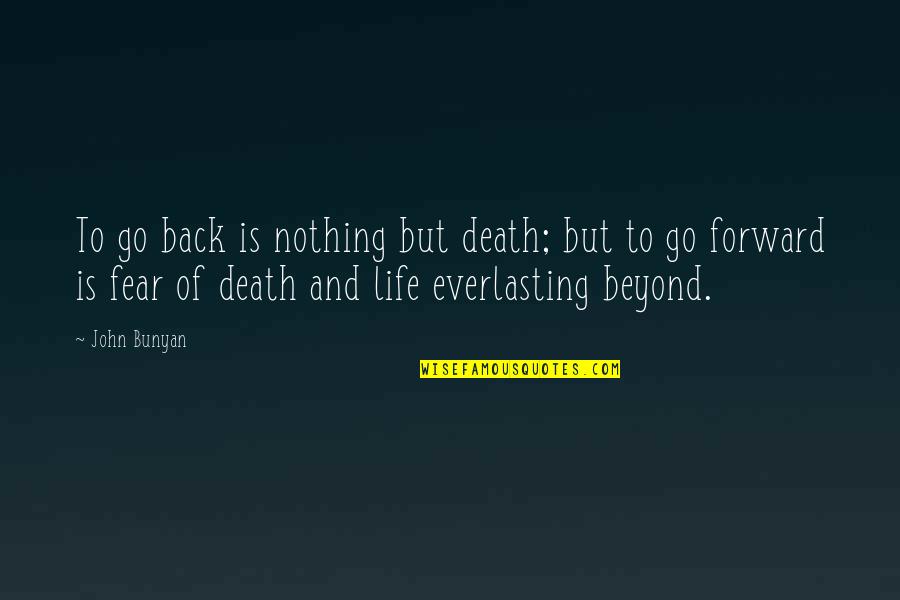 To go back is nothing but death; but to go forward is fear of death and life everlasting beyond. —
John Bunyan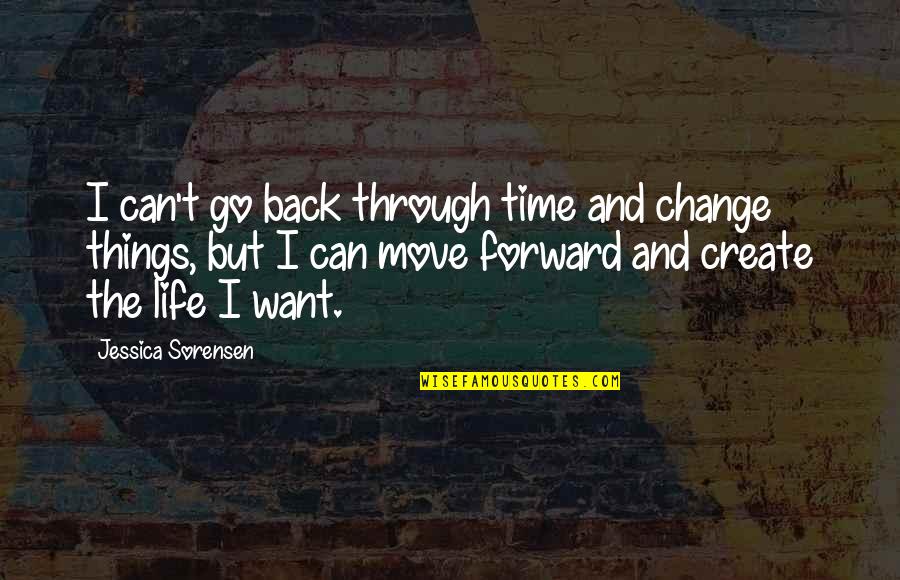 I can't go back through time and change things, but I can move forward and create the life I want. —
Jessica Sorensen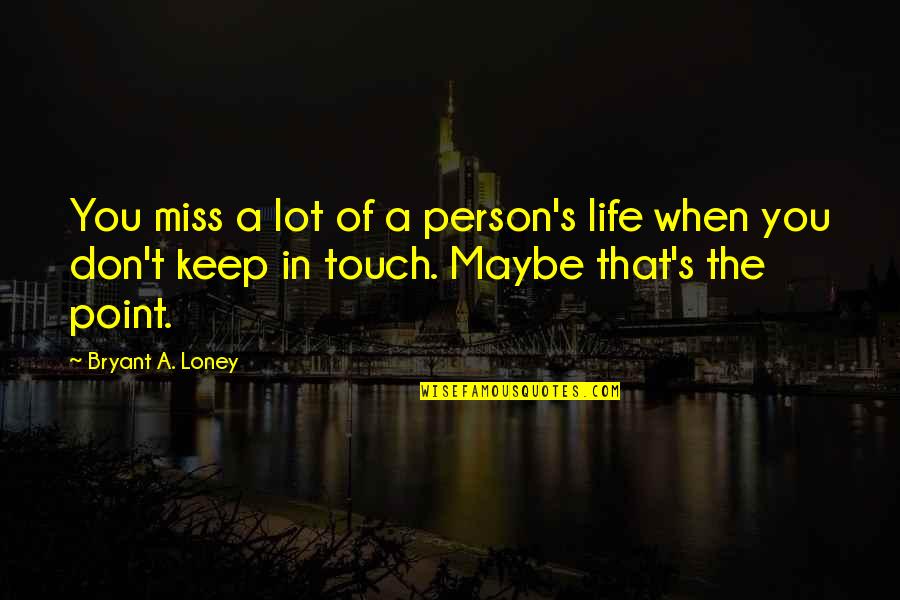 You miss a lot of a person's life when you don't keep in touch. Maybe that's the point. —
Bryant A. Loney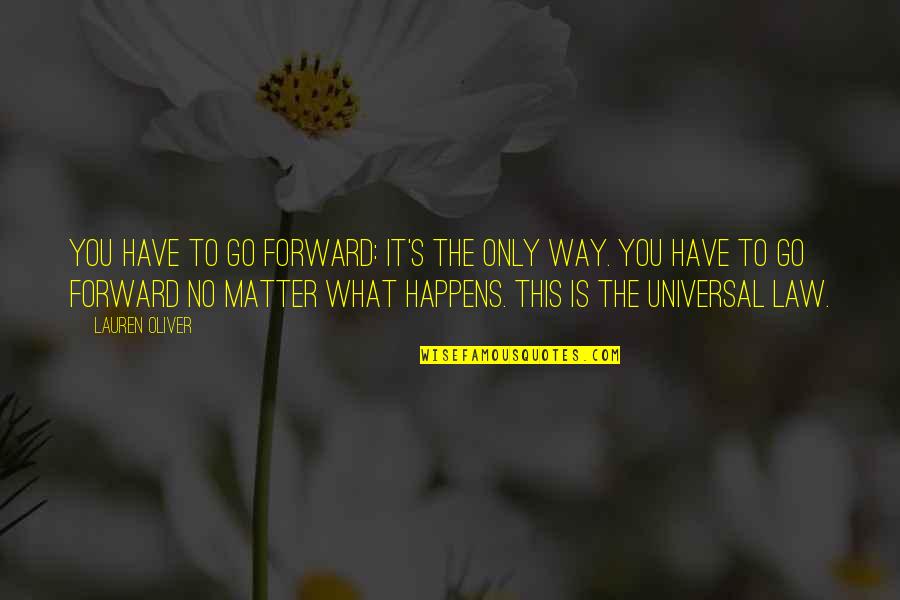 You have to go forward: It's the only way. You have to go forward no matter what happens. This is the universal law. —
Lauren Oliver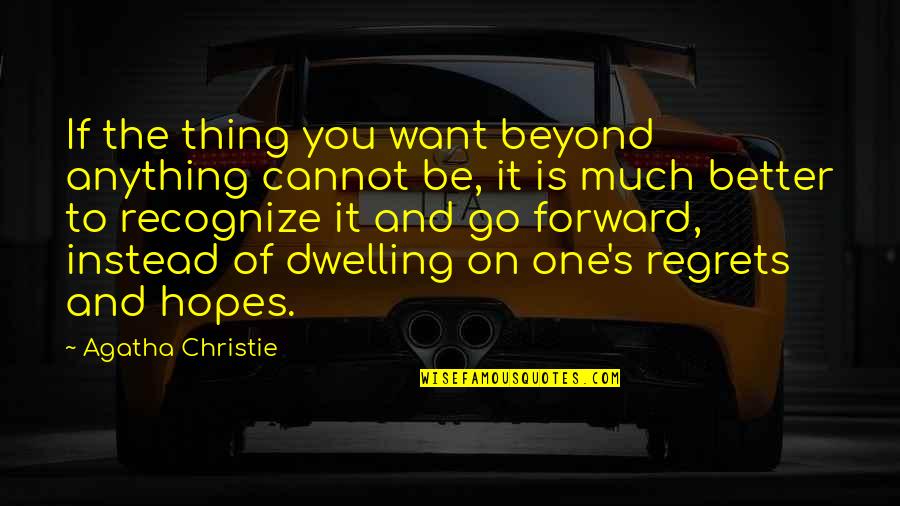 If the thing you want beyond anything cannot be, it is much better to recognize it and go forward, instead of dwelling on one's regrets and hopes. —
Agatha Christie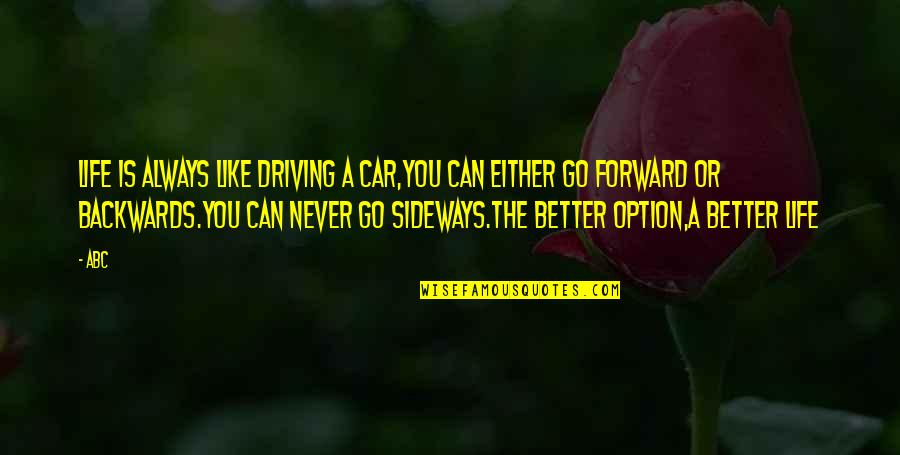 Life is always like driving a car,you can either go forward or backwards.You can never go sideways.The better option,a better life —
ABC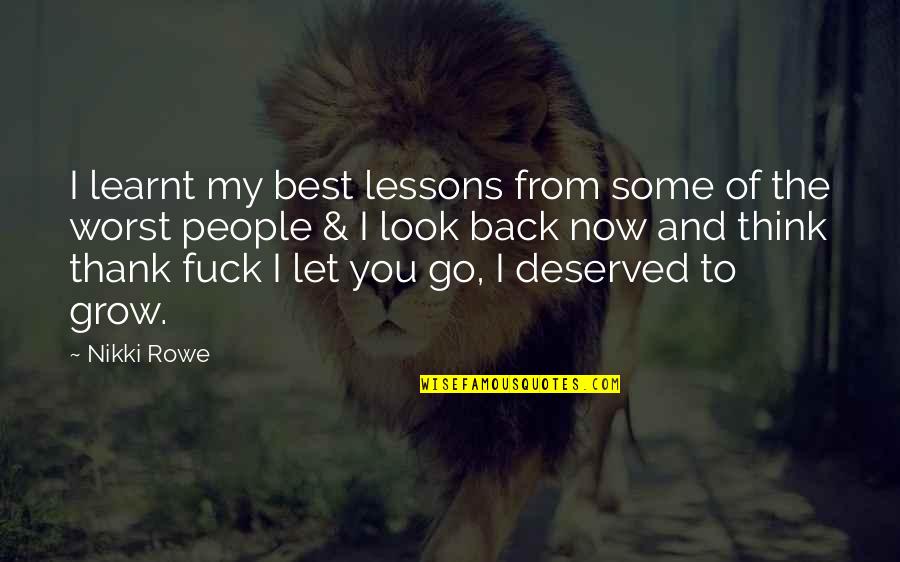 I learnt my best lessons from some of the worst people & I look back now and think thank fuck I let you go, I deserved to grow. —
Nikki Rowe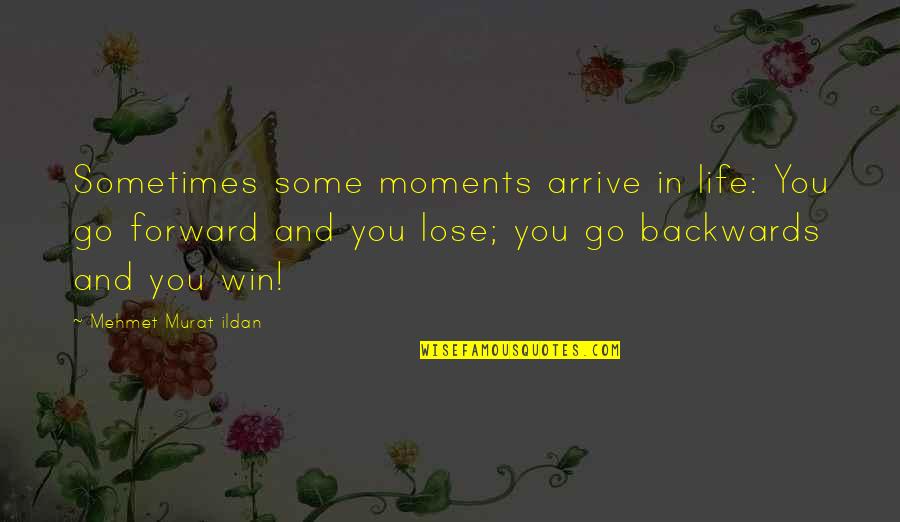 Sometimes some moments arrive in life: You go forward and you lose; you go backwards and you win! —
Mehmet Murat Ildan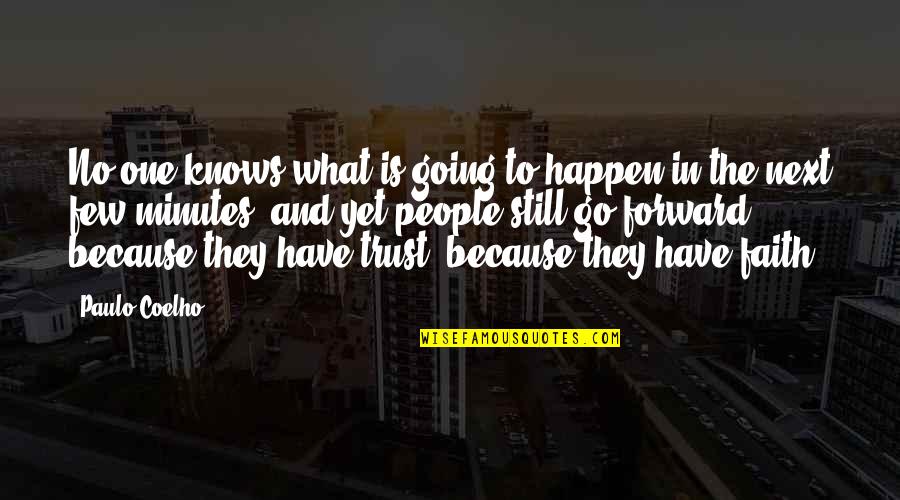 No one knows what is going to happen in the next few minutes, and yet people still go forward, because they have trust, because they have faith. —
Paulo Coelho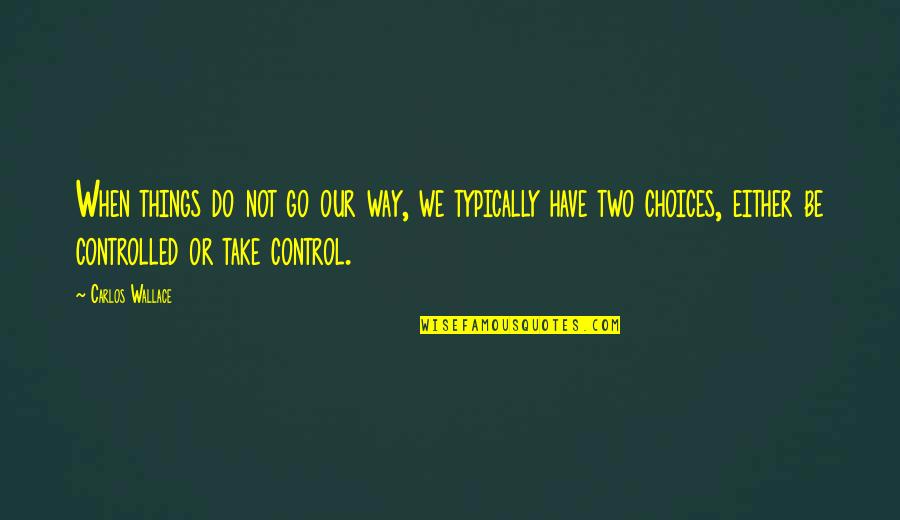 When things do not go our way, we typically have two choices, either be controlled or take control. —
Carlos Wallace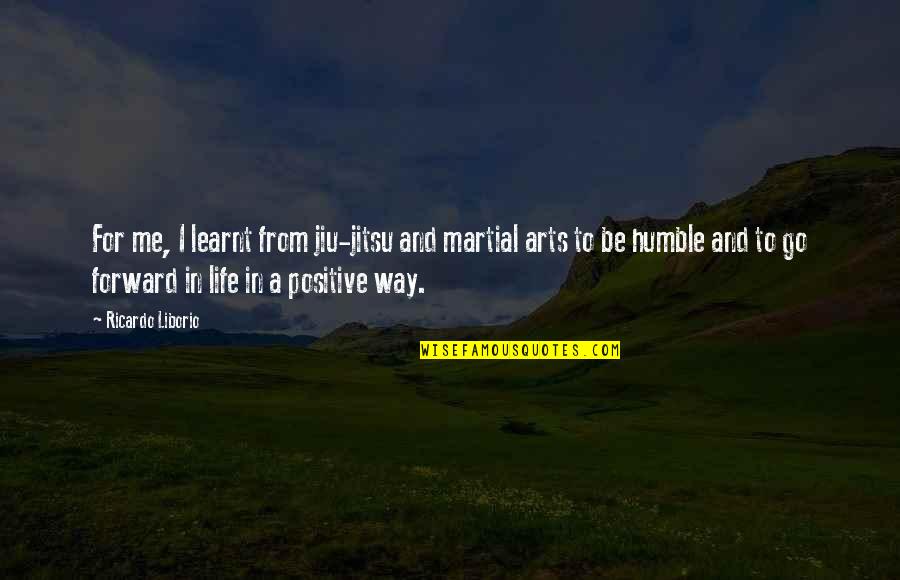 For me, I learnt from jiu-jitsu and martial arts to be humble and to go forward in life in a positive way. —
Ricardo Liborio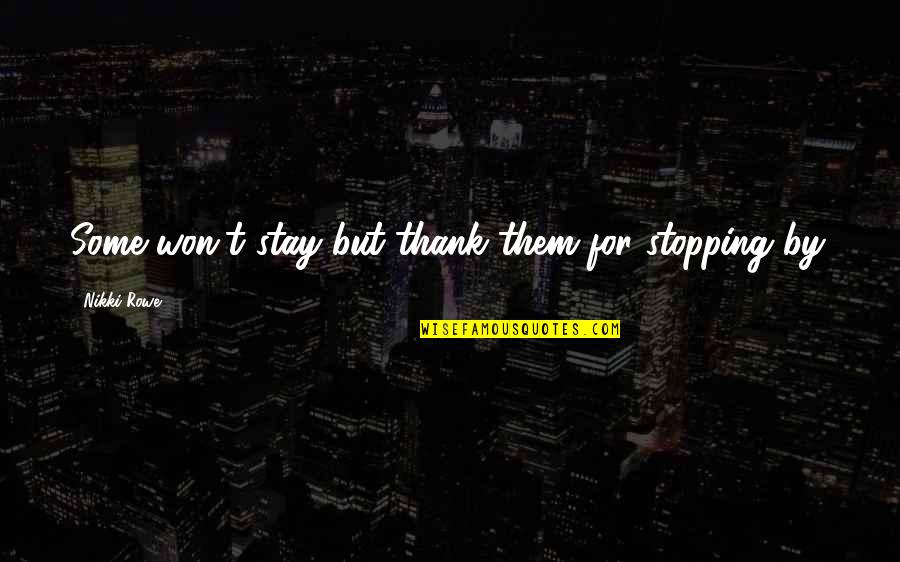 Some won't stay but thank them for stopping by. —
Nikki Rowe