Gehrman Quotes
Collection of top 15 famous quotes about Gehrman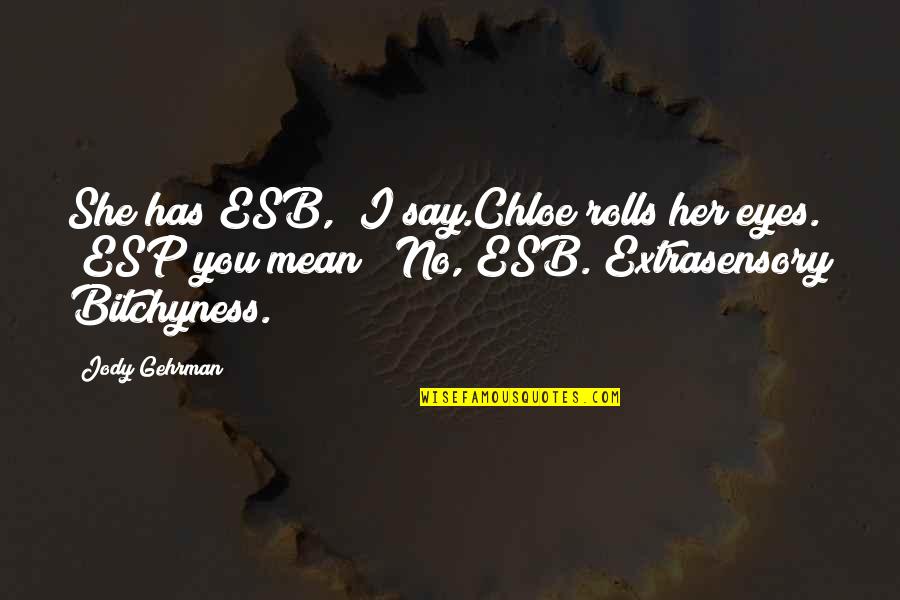 She has ESB," I say.
Chloe rolls her eyes. "ESP you mean?"
"No, ESB. Extrasensory Bitchyness.
—
Jody Gehrman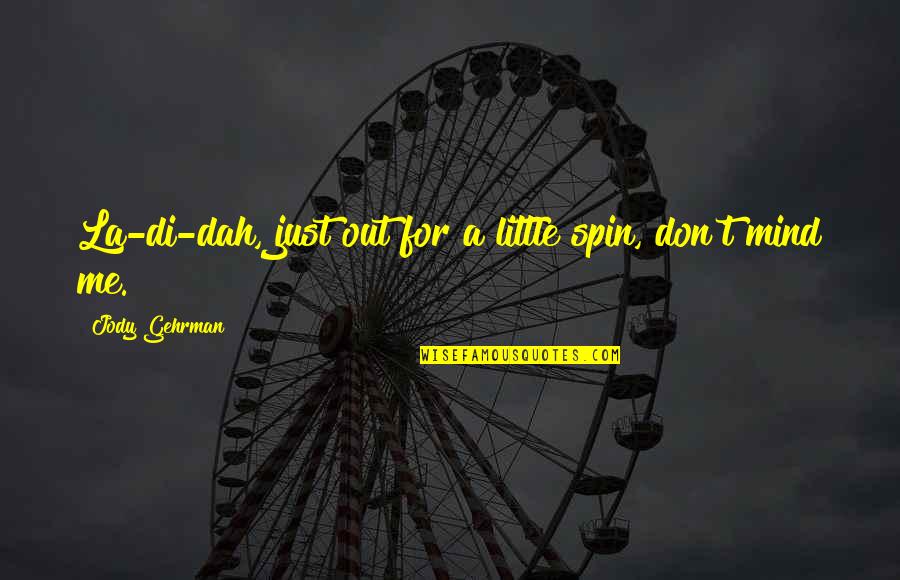 La-di-dah, just out for a little spin, don't mind me.
—
Jody Gehrman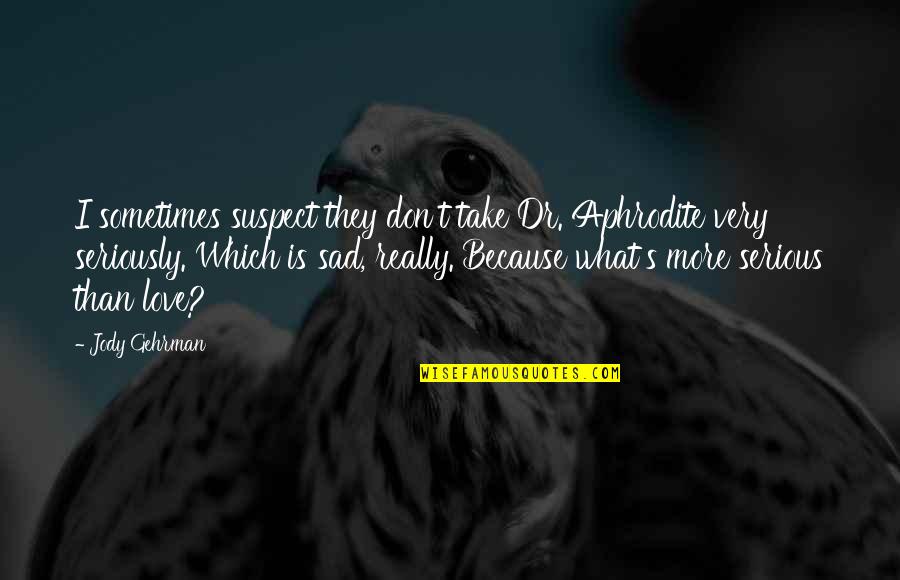 I sometimes suspect they don't take Dr. Aphrodite very seriously. Which is sad, really. Because what's more serious than love?
—
Jody Gehrman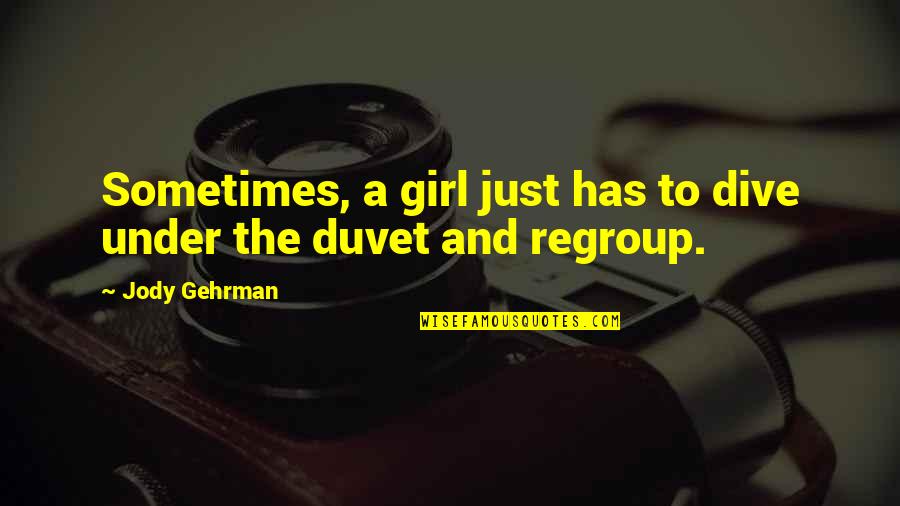 Sometimes, a girl just has to dive under the duvet and regroup.
—
Jody Gehrman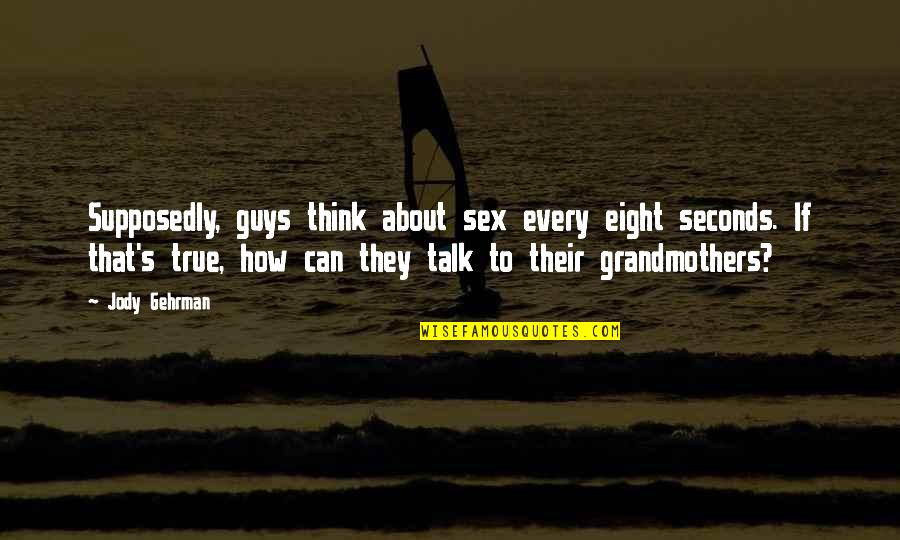 Supposedly, guys think about sex every eight seconds. If that's true, how can they talk to their grandmothers?
—
Jody Gehrman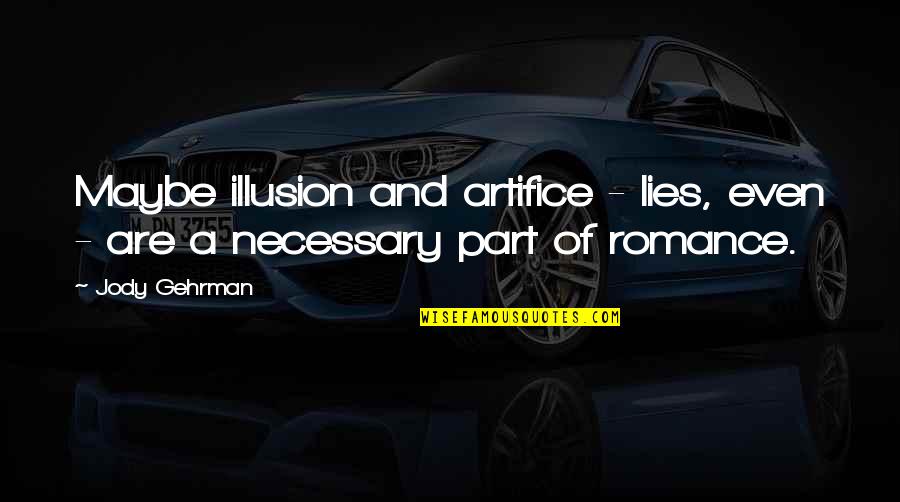 Maybe illusion and artifice - lies, even - are a necessary part of romance. —
Jody Gehrman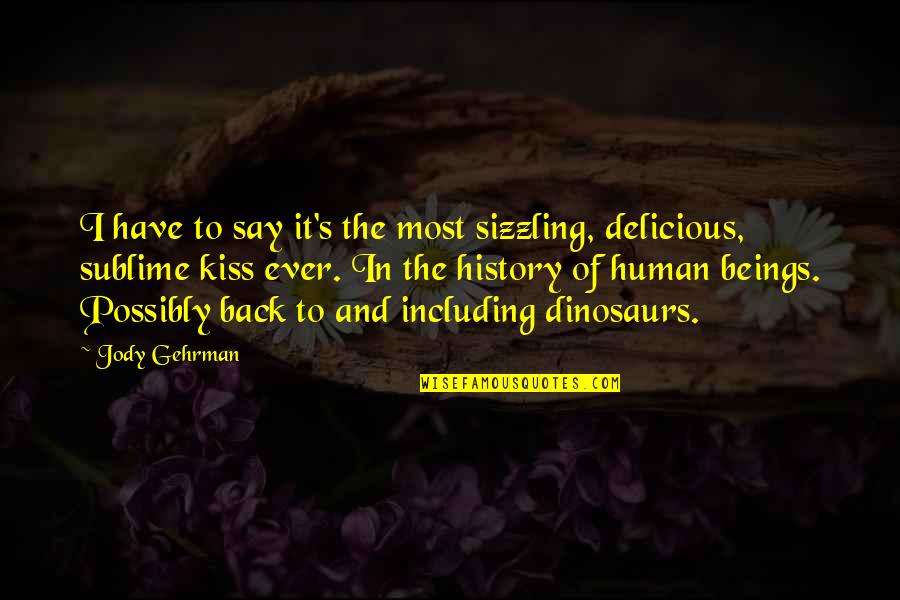 I have to say it's the most sizzling, delicious, sublime kiss ever. In the history of human beings. Possibly back to and including dinosaurs. —
Jody Gehrman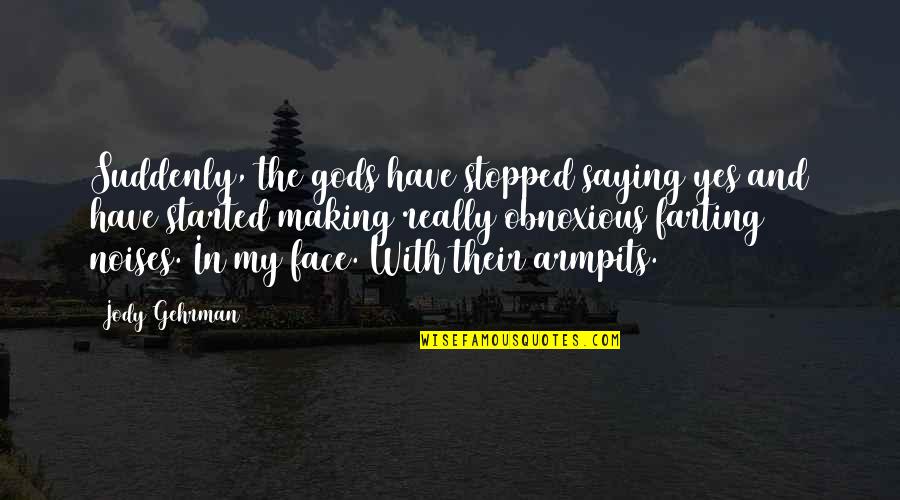 Suddenly, the gods have stopped saying yes and have started making really obnoxious farting noises. In my face. With their armpits. —
Jody Gehrman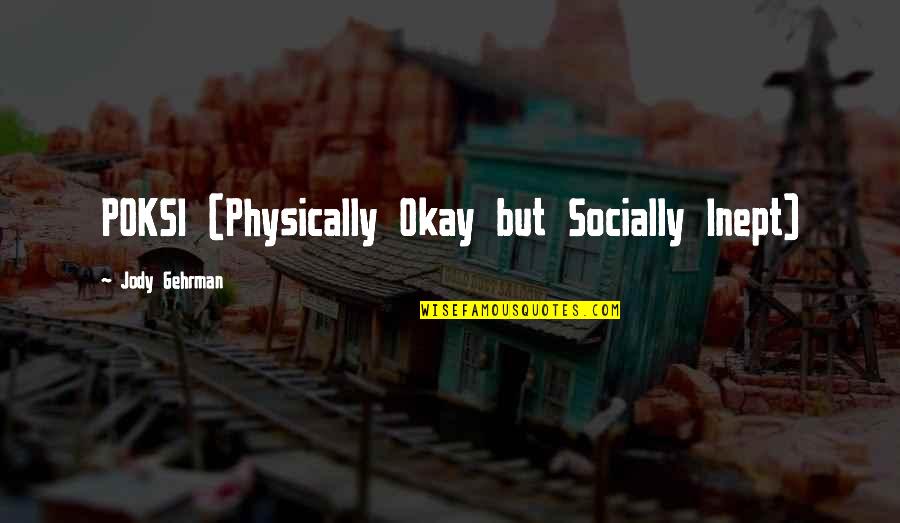 POKSI (Physically Okay but Socially Inept) —
Jody Gehrman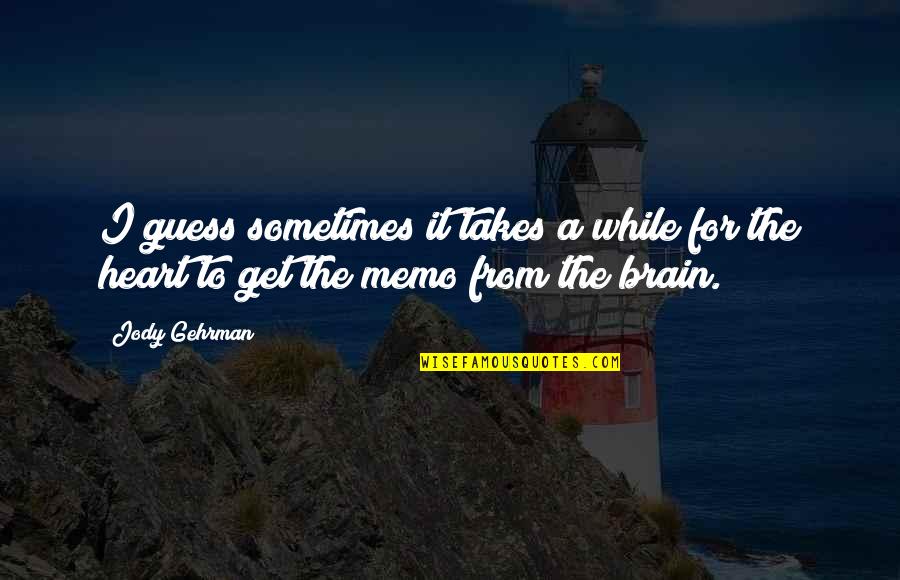 I guess sometimes it takes a while for the heart to get the memo from the brain. —
Jody Gehrman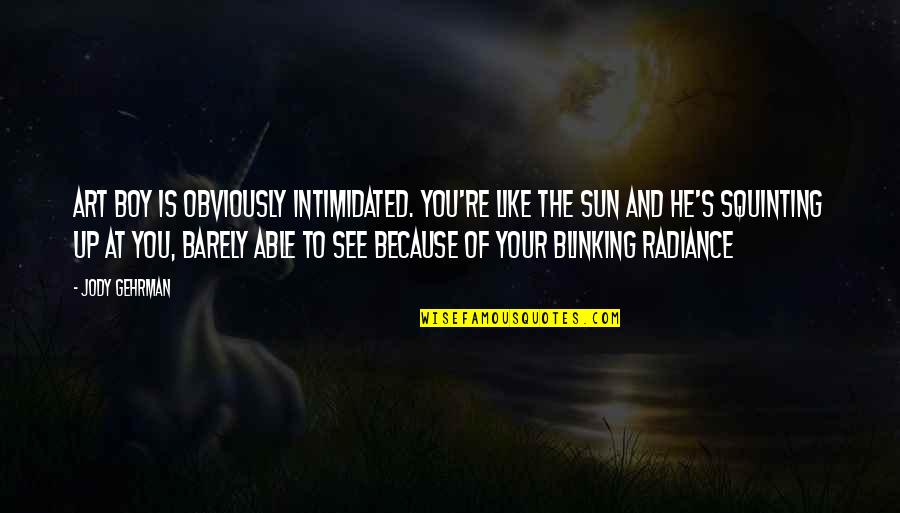 Art boy is obviously intimidated. You're like the sun and he's squinting up at you, barely able to see because of your blinking radiance —
Jody Gehrman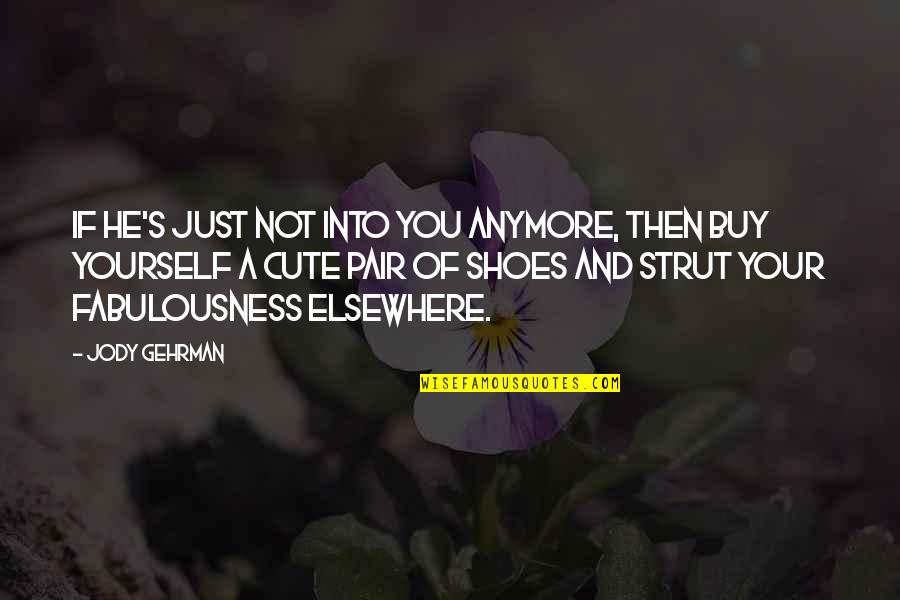 If he's just not into you anymore, then buy yourself a cute pair of shoes and strut your fabulousness elsewhere. —
Jody Gehrman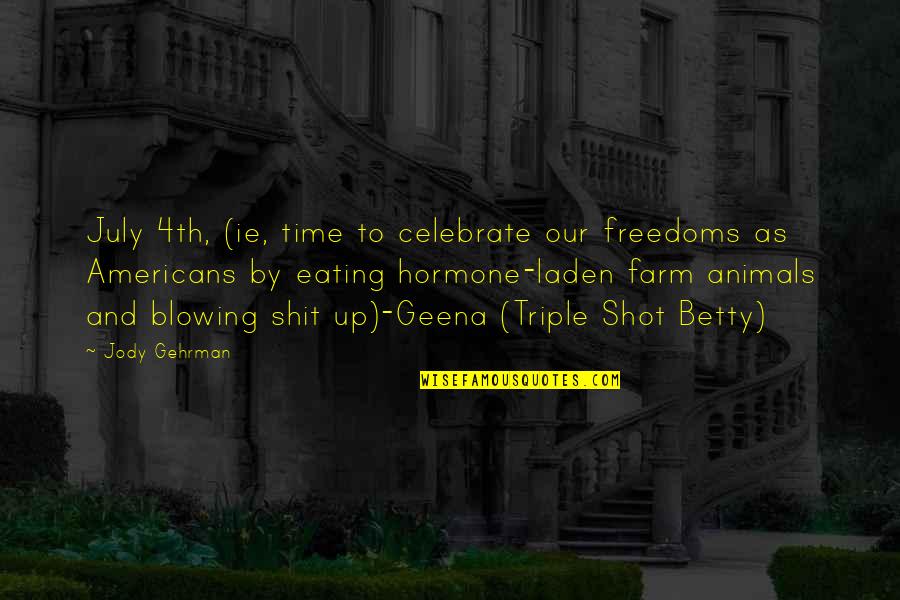 July 4th, (ie, time to celebrate our freedoms as Americans by eating hormone-laden farm animals and blowing shit up)
-Geena (Triple Shot Betty) —
Jody Gehrman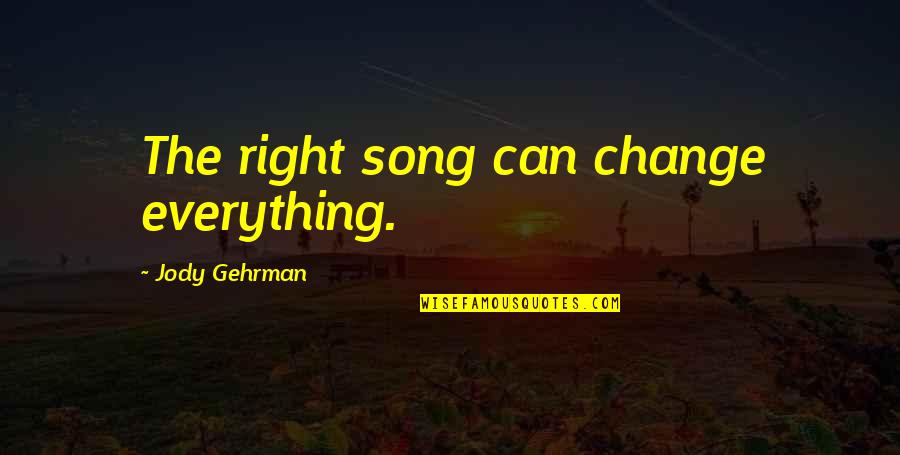 The right song can change everything. —
Jody Gehrman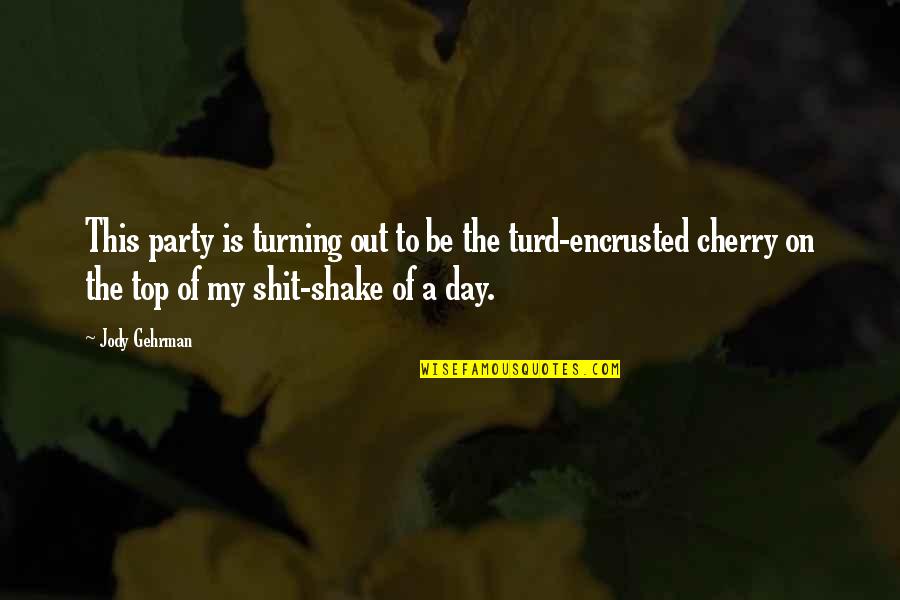 This party is turning out to be the turd-encrusted cherry on the top of my shit-shake of a day. —
Jody Gehrman