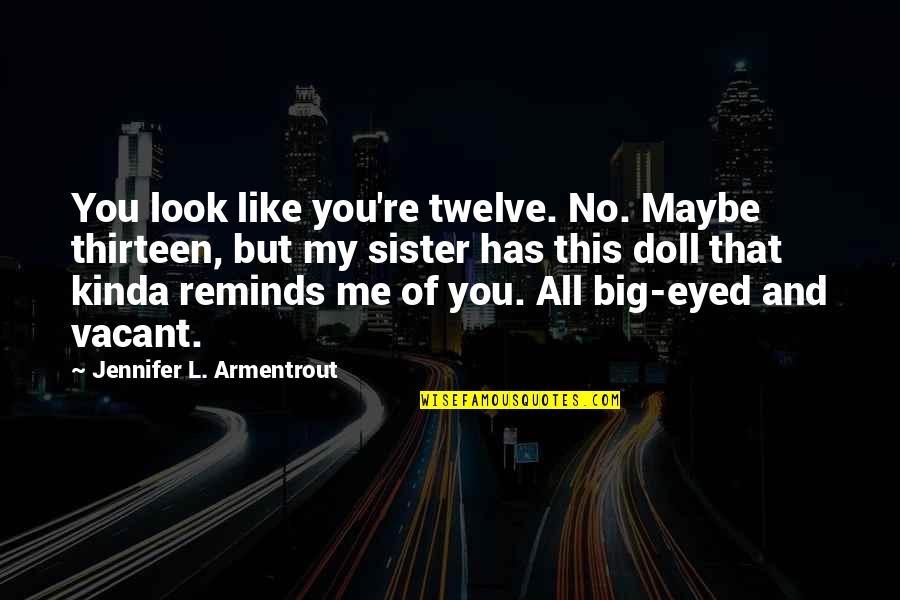 You look like you're twelve. No. Maybe thirteen, but my sister has this doll that kinda reminds me of you. All big-eyed and vacant.
—
Jennifer L. Armentrout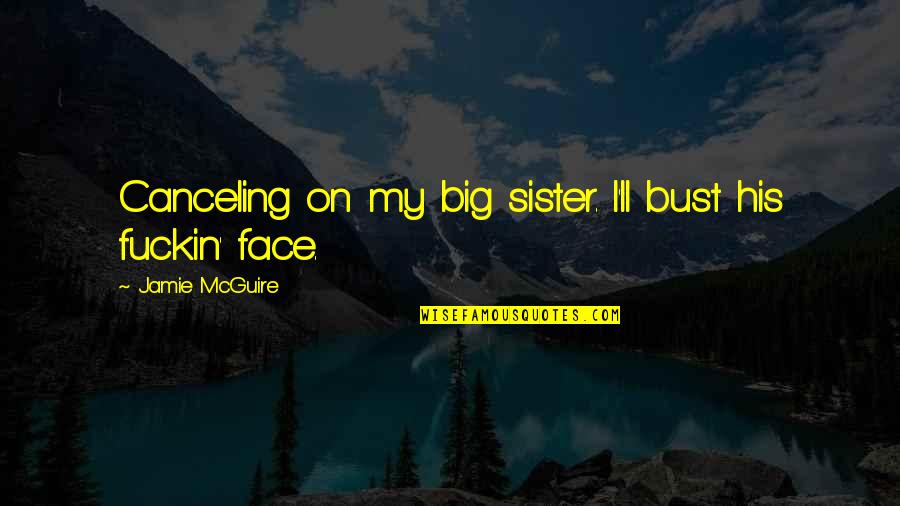 Canceling on my big sister. I'll bust his fuckin' face.
—
Jamie McGuire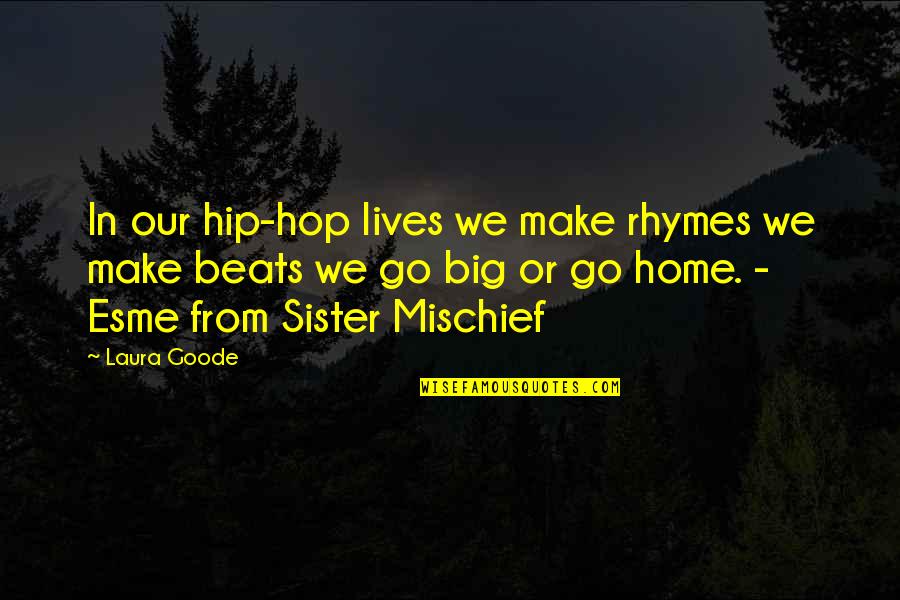 In our hip-hop lives we make rhymes we make beats we go big or go home. - Esme from Sister Mischief
—
Laura Goode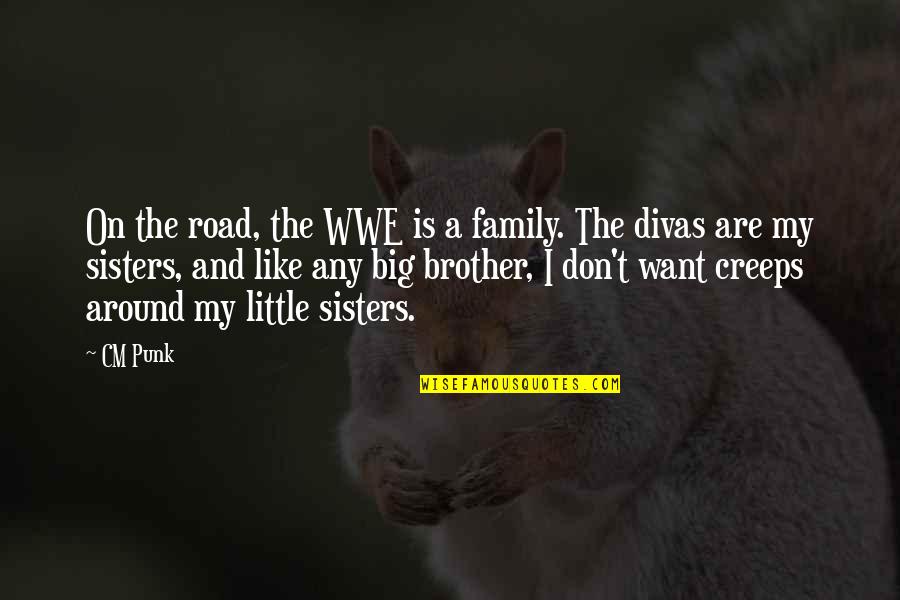 On the road, the WWE is a family. The divas are my sisters, and like any big brother, I don't want creeps around my little sisters.
—
CM Punk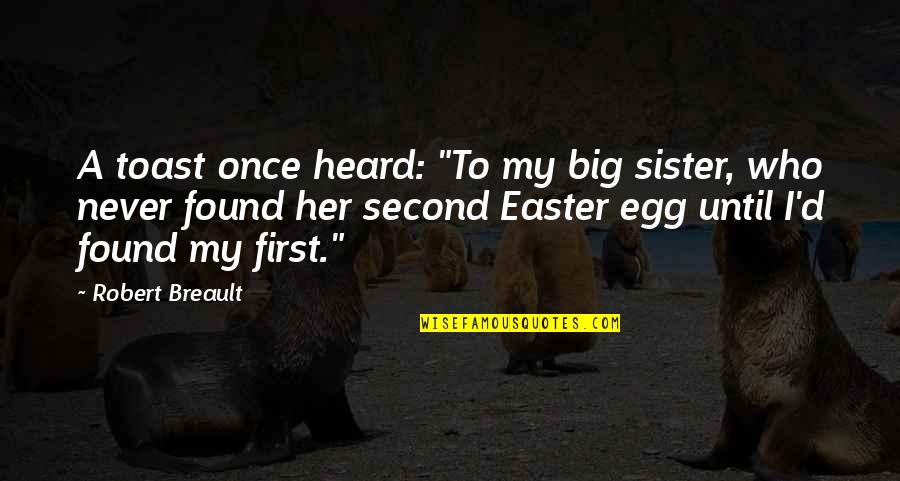 A toast once heard: "To
my big sister
, who never found her second Easter egg until I'd found my first." —
Robert Breault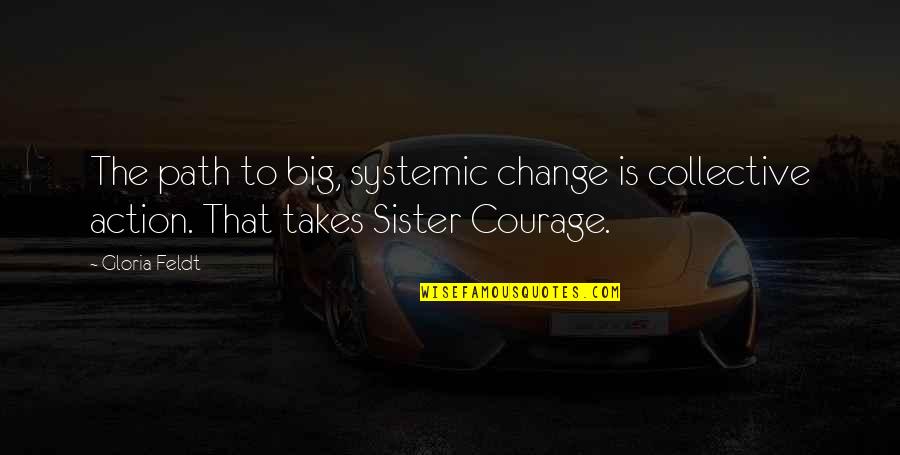 The path to big, systemic change is collective action. That takes Sister Courage. —
Gloria Feldt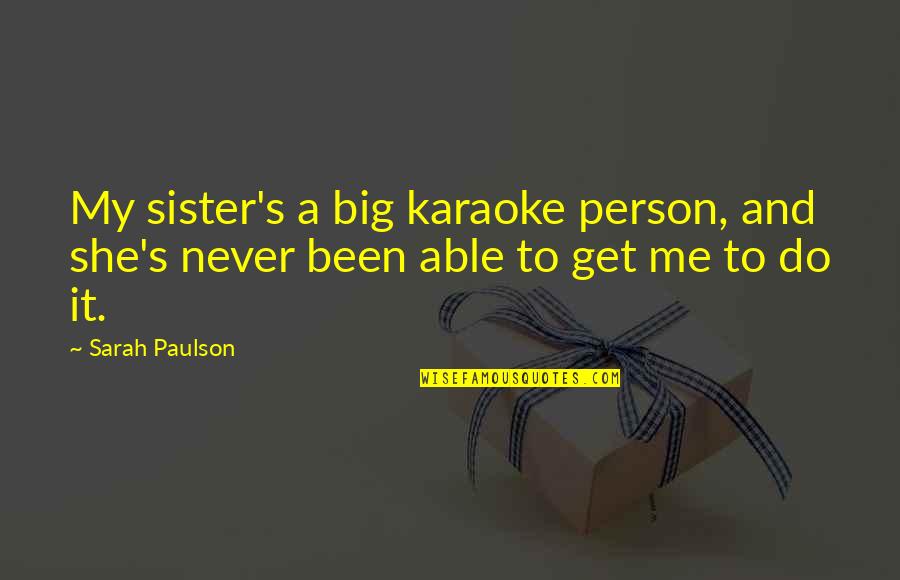 My sister's a big karaoke person, and she's never been able to get me to do it. —
Sarah Paulson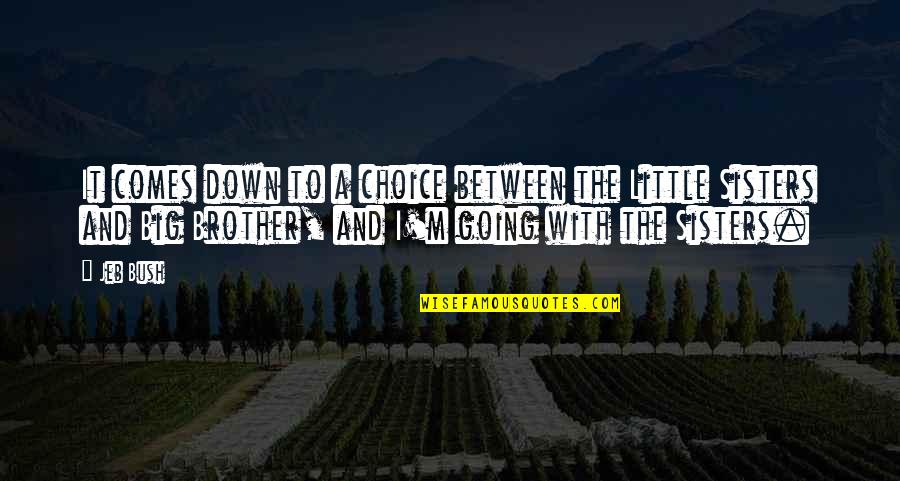 It comes down to a choice between the Little Sisters and Big Brother, and I'm going with the Sisters. —
Jeb Bush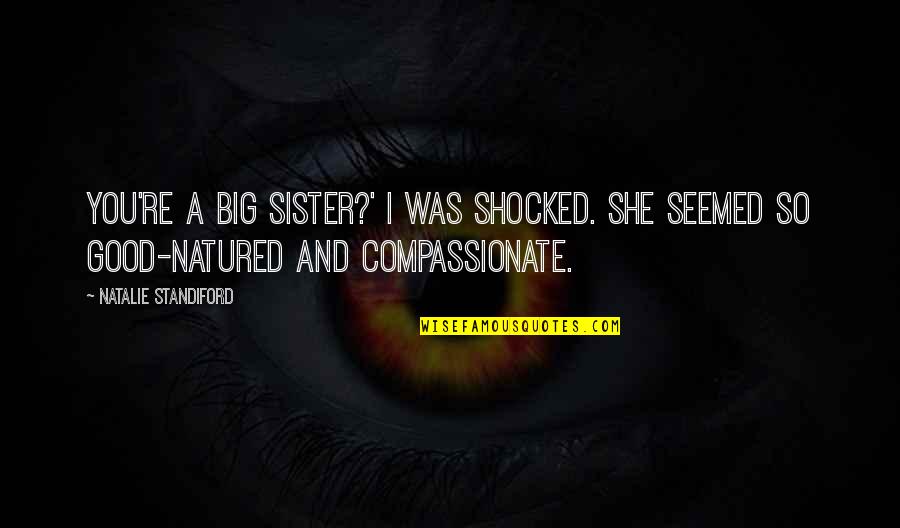 You're a big sister?' I was shocked. She seemed so good-natured and compassionate. —
Natalie Standiford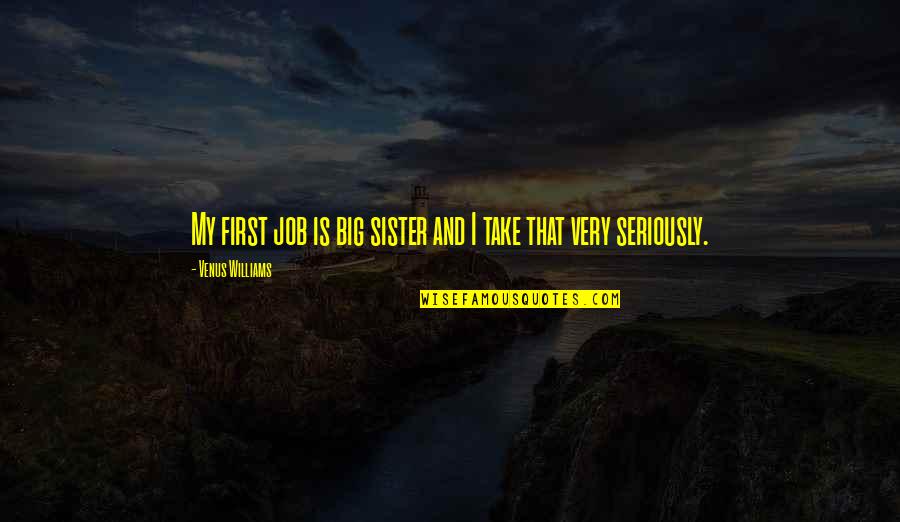 My first job is big sister and I take that very seriously. —
Venus Williams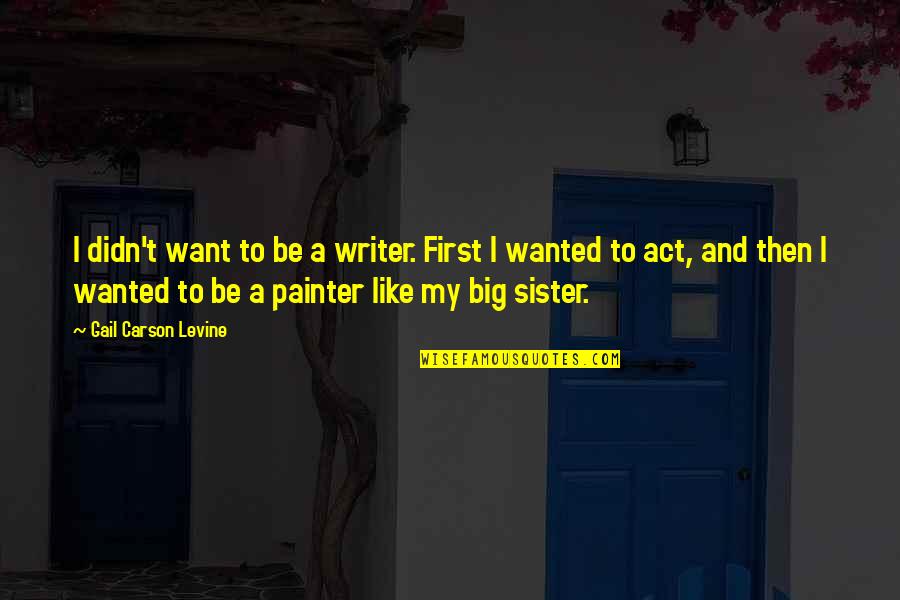 I didn't want to be a writer. First I wanted to act, and then I wanted to be a painter like
my big sister
. —
Gail Carson Levine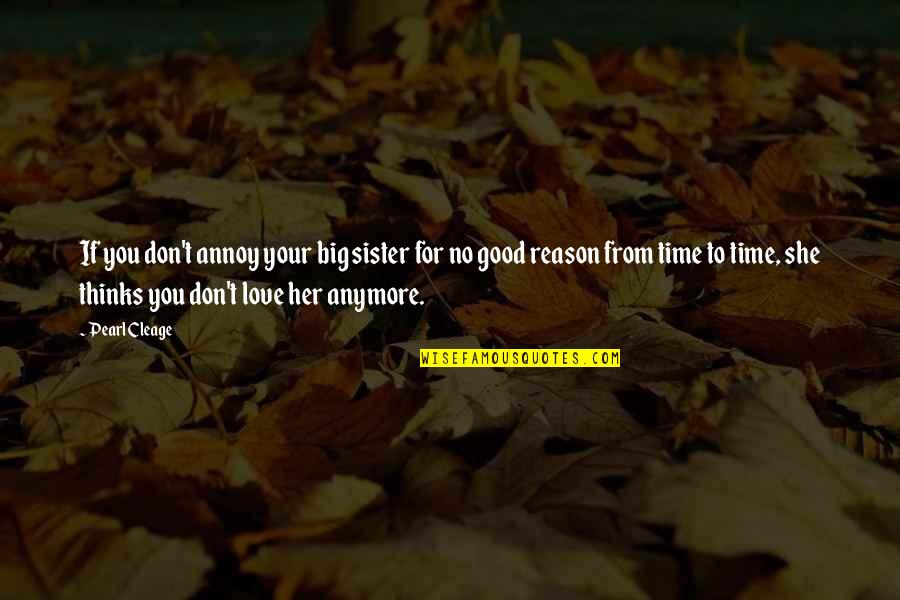 If you don't annoy your big sister for no good reason from time to time, she thinks you don't love her anymore. —
Pearl Cleage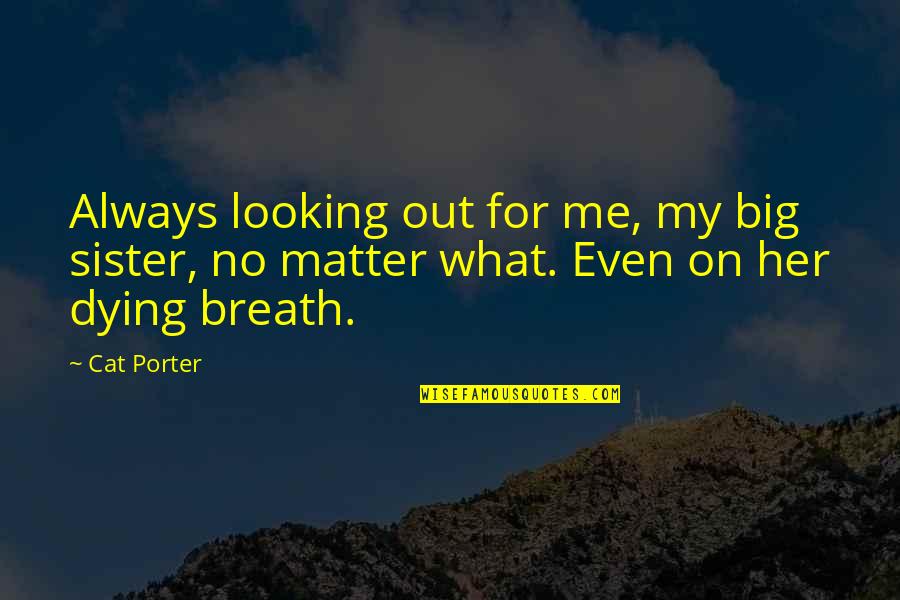 Always looking out for me,
my big sister
, no matter what. Even on her dying breath. —
Cat Porter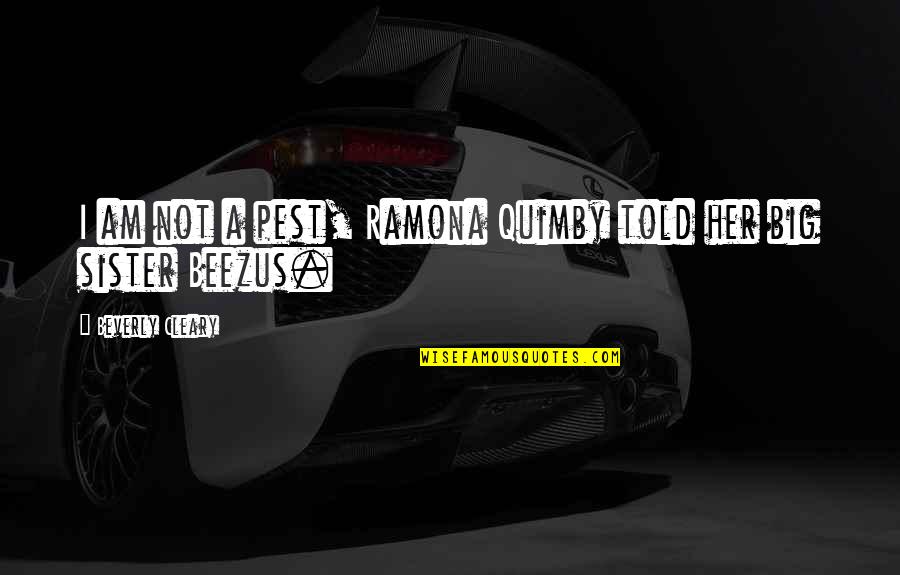 I am not a pest, Ramona Quimby told her big sister Beezus. —
Beverly Cleary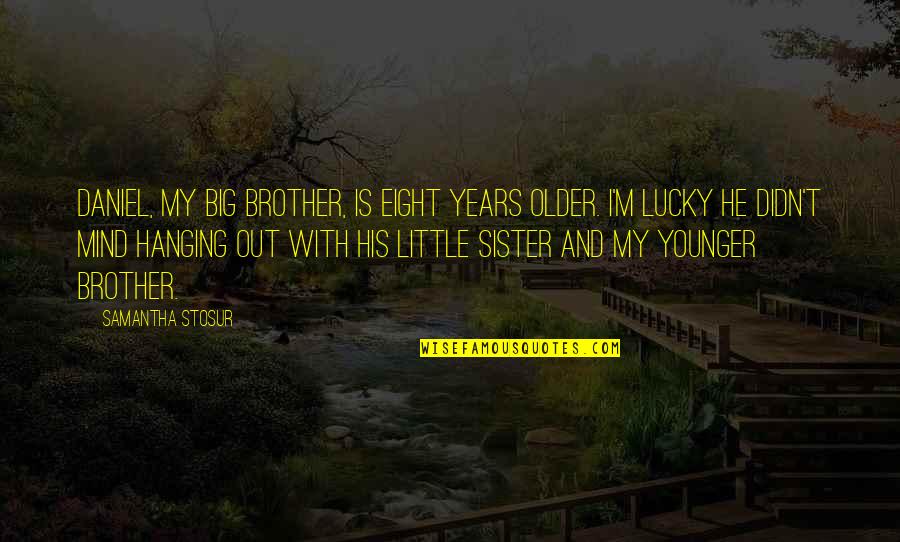 Daniel, my big brother, is eight years older. I'm lucky he didn't mind hanging out with his little sister and my younger brother. —
Samantha Stosur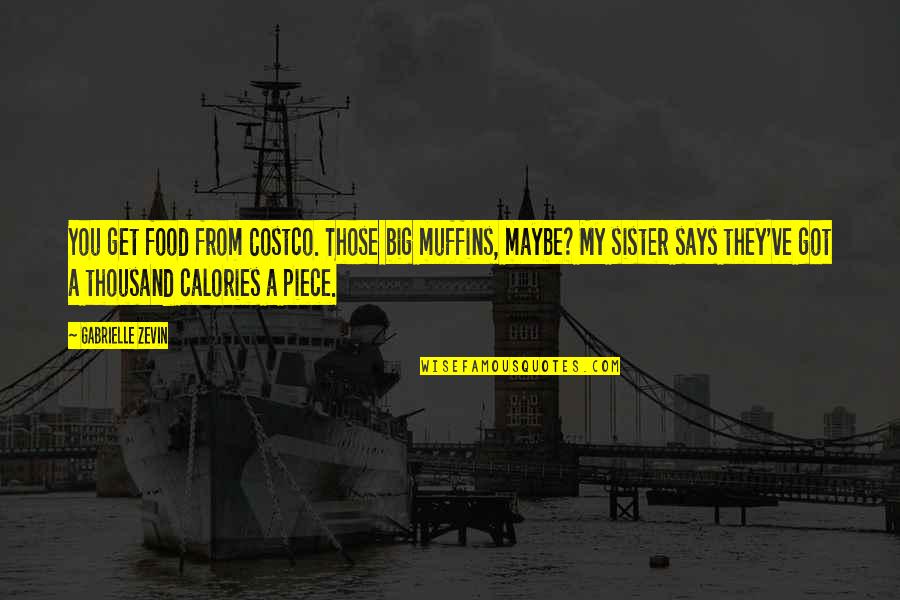 You get food from Costco. Those big muffins, maybe? My sister says they've got a thousand calories a piece. —
Gabrielle Zevin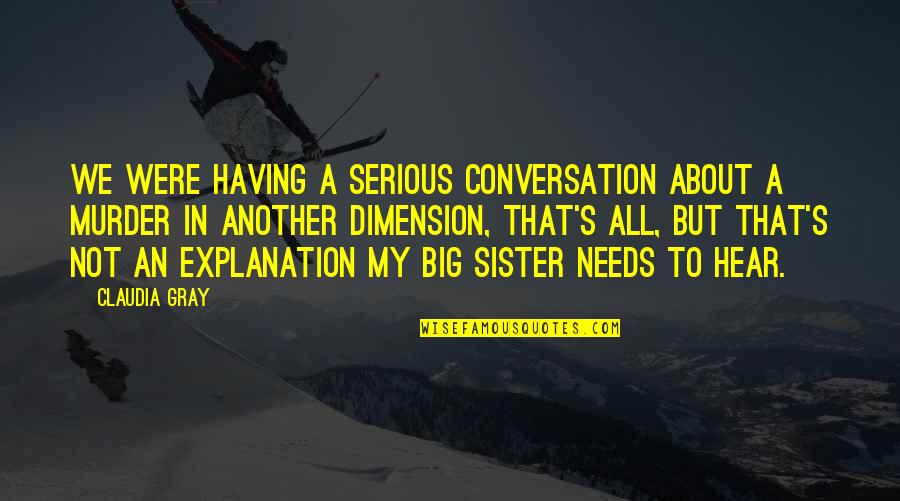 We were having a serious conversation about a murder in another dimension, that's all, but that's not an explanation
my big sister
needs to hear. —
Claudia Gray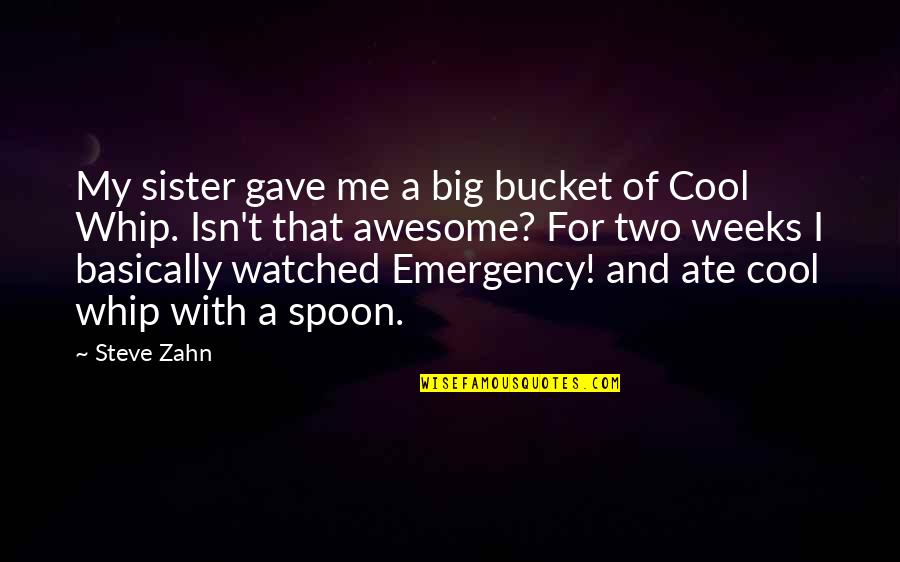 My sister gave me a big bucket of Cool Whip. Isn't that awesome? For two weeks I basically watched Emergency! and ate cool whip with a spoon. —
Steve Zahn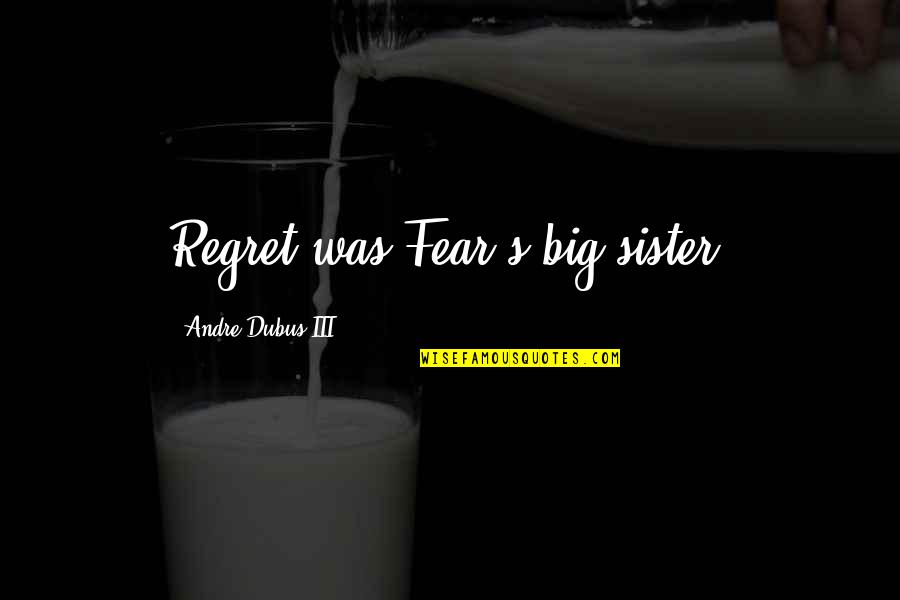 Regret was Fear's big sister, —
Andre Dubus III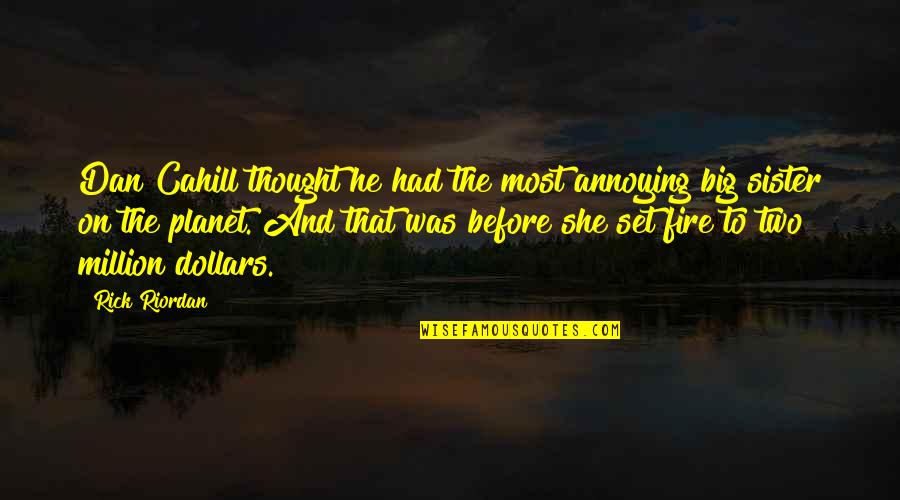 Dan Cahill thought he had the most annoying big sister on the planet. And that was before she set fire to two million dollars. —
Rick Riordan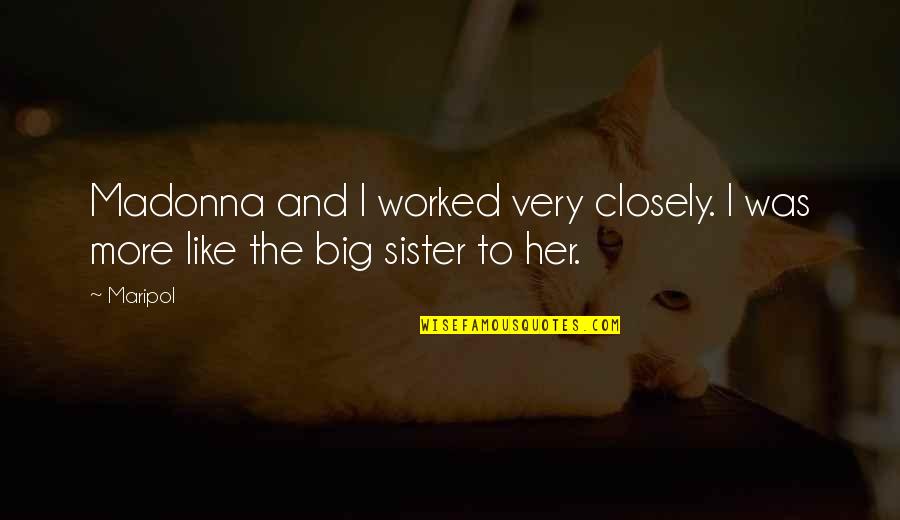 Madonna and I worked very closely. I was more like the big sister to her. —
Maripol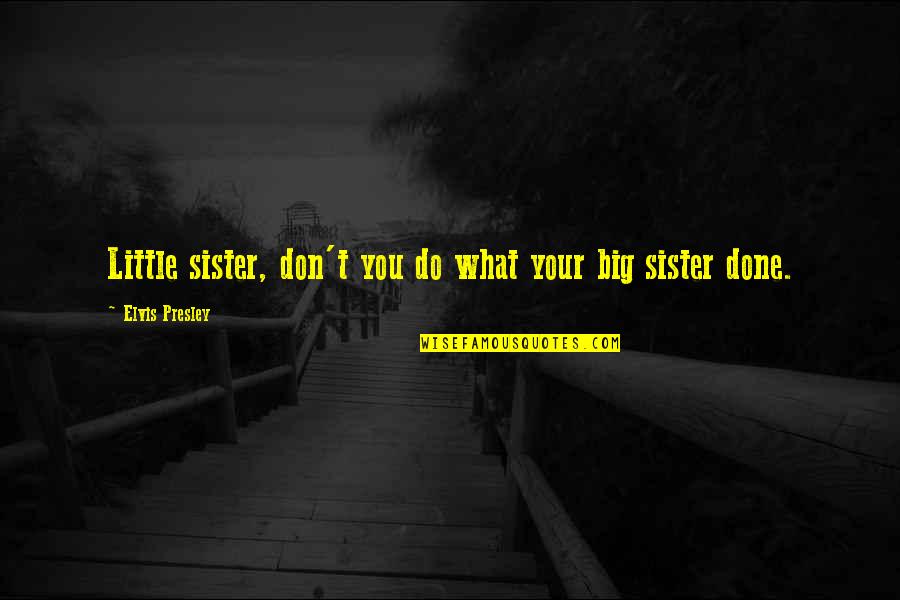 Little sister, don't you do what your big sister done. —
Elvis Presley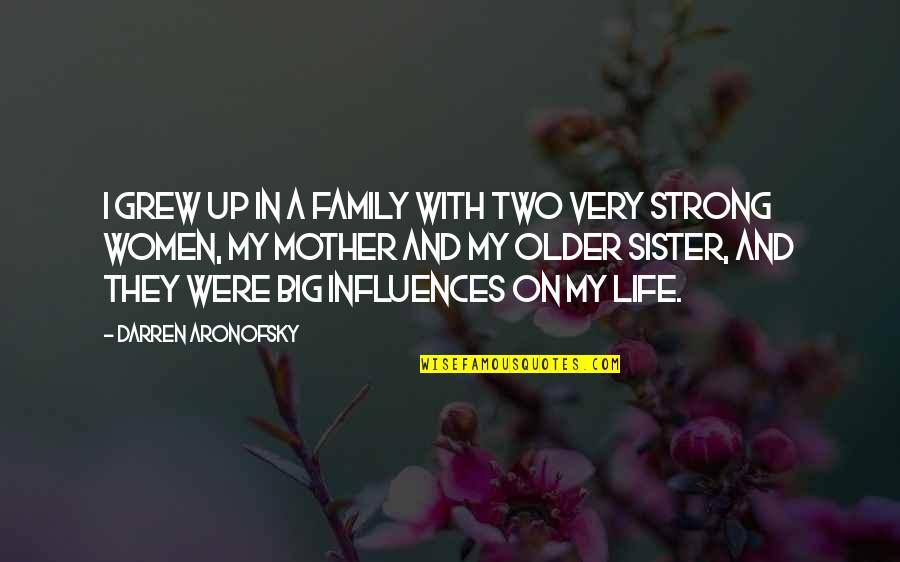 I grew up in a family with two very strong women, my mother and my older sister, and they were big influences on my life. —
Darren Aronofsky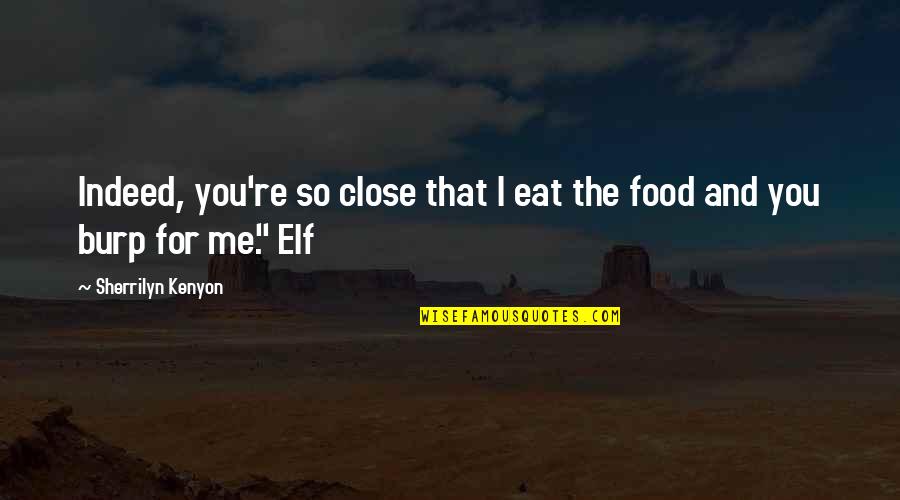 Indeed, you're so close that I eat the food and you burp for me." Elf —
Sherrilyn Kenyon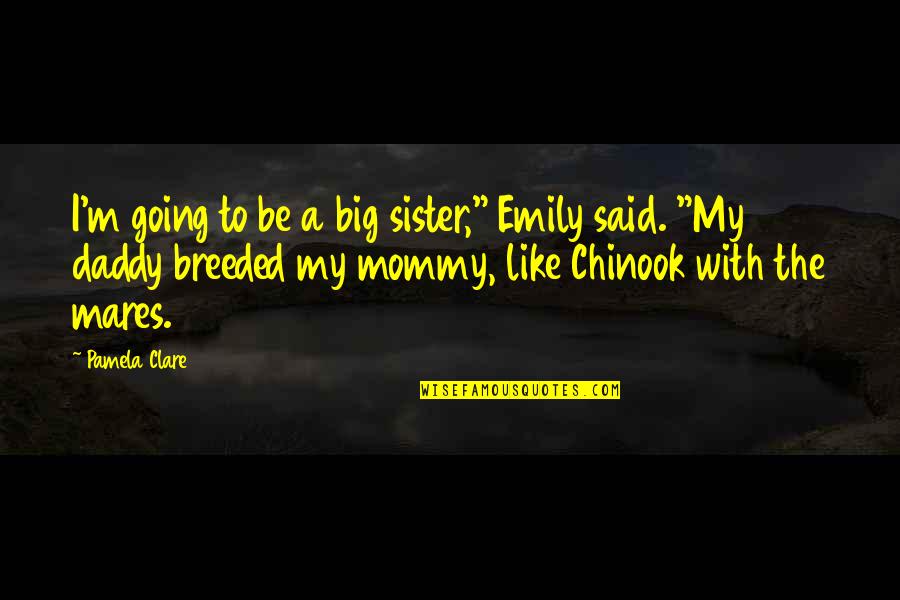 I'm going to be a big sister," Emily said. "My daddy breeded my mommy, like Chinook with the mares. —
Pamela Clare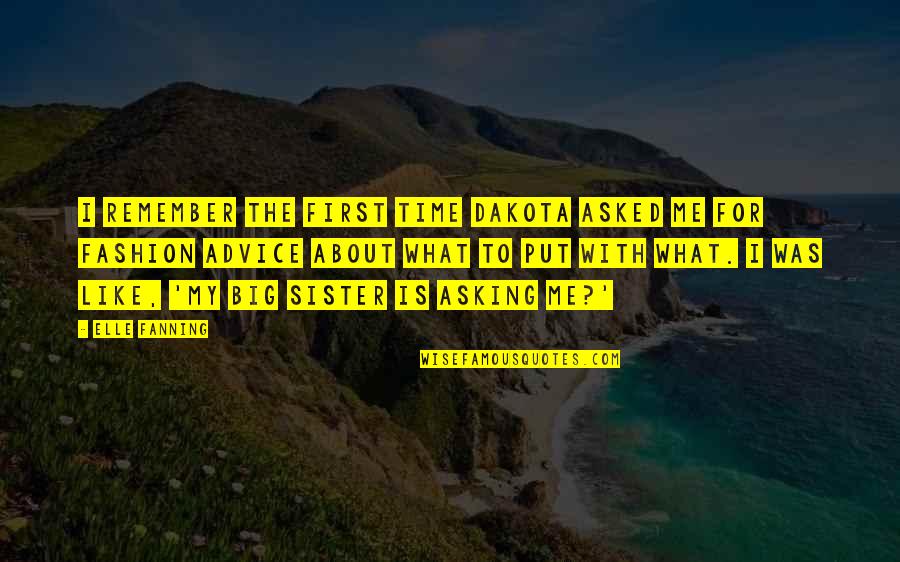 I remember the first time Dakota asked me for fashion advice about what to put with what. I was like, '
My big sister
is asking me?' —
Elle Fanning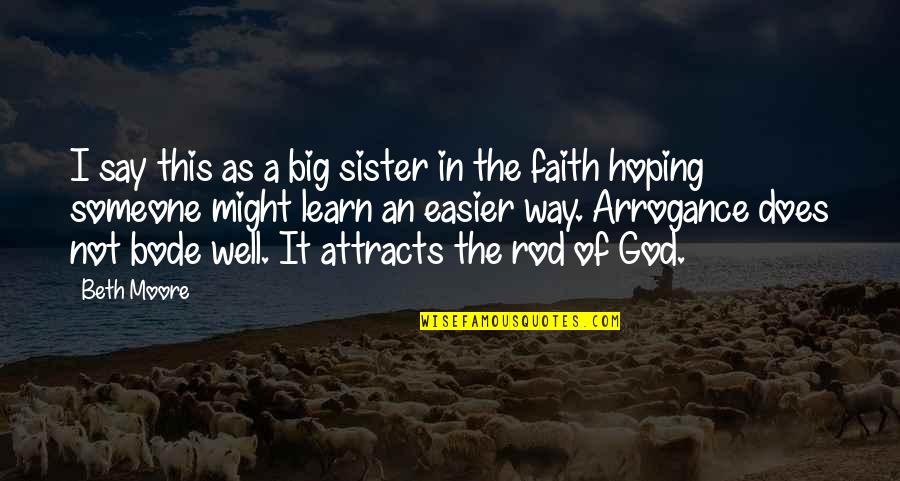 I say this as a big sister in the faith hoping someone might learn an easier way. Arrogance does not bode well. It attracts the rod of God. —
Beth Moore