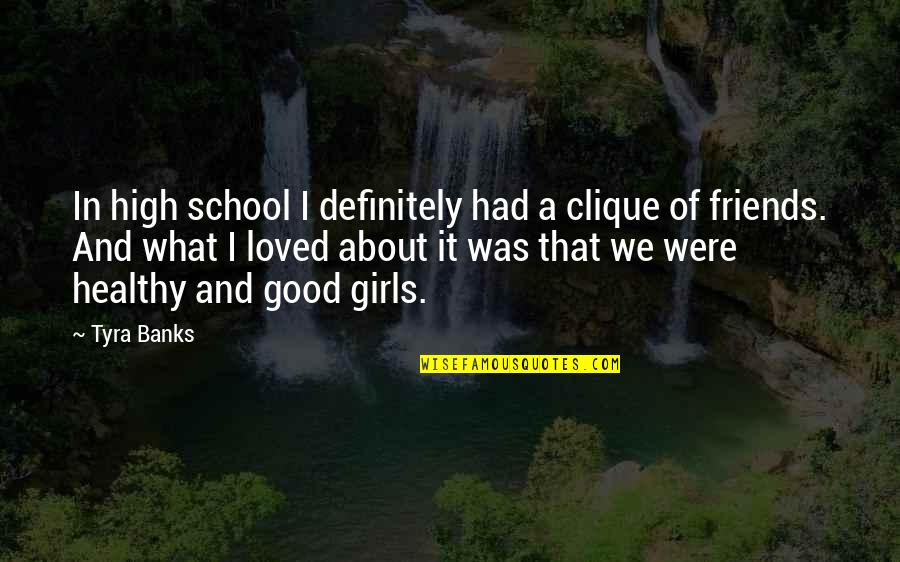 In high school I definitely had a clique of friends. And what I loved about it was that we were healthy and good girls.
—
Tyra Banks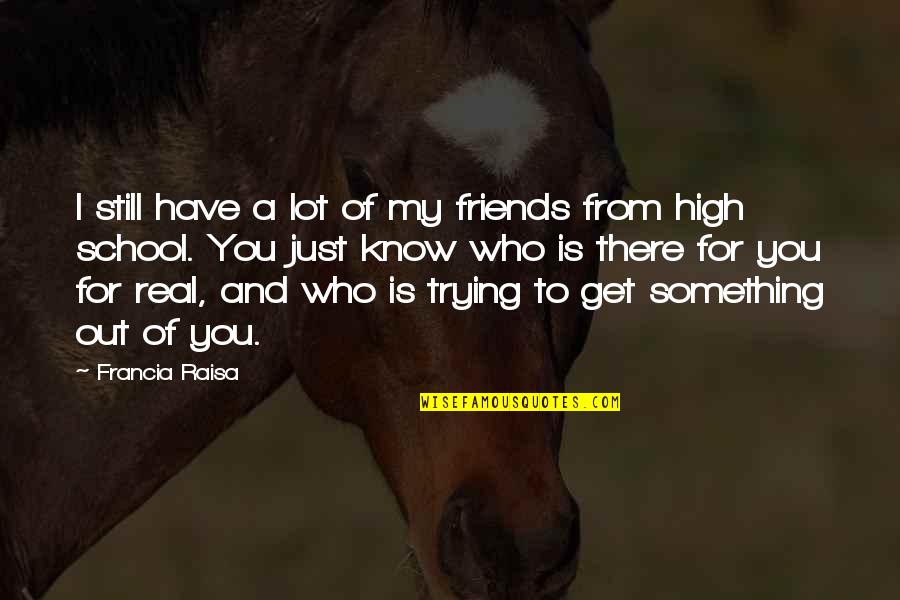 I still have a lot of my friends from high school. You just know who is there for you for real, and who is trying to get something out of you.
—
Francia Raisa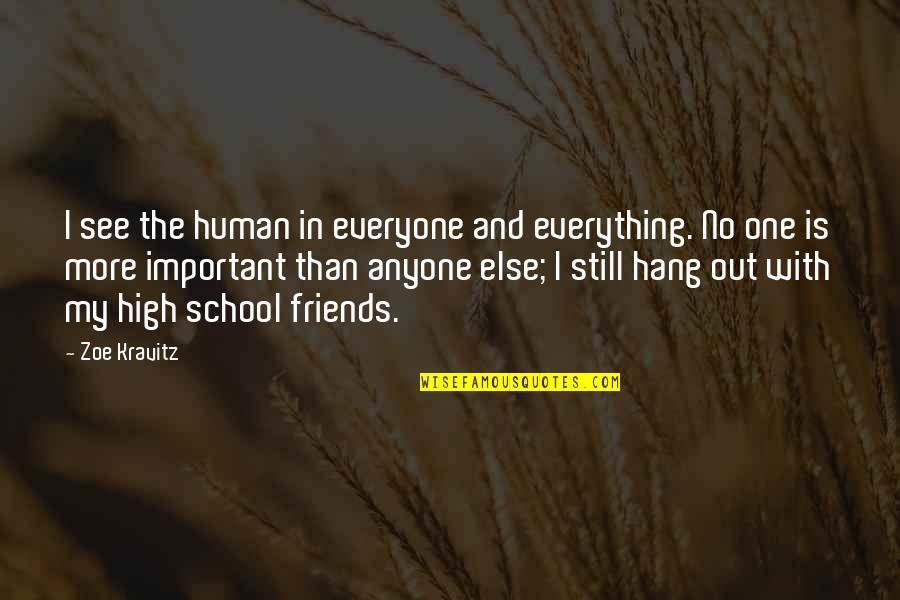 I see the human in everyone and everything. No one is more important than anyone else; I still hang out with my high school friends.
—
Zoe Kravitz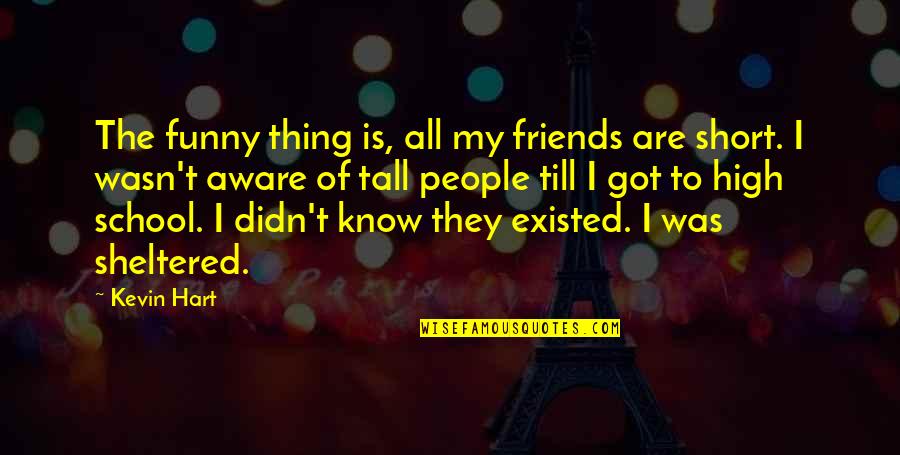 The funny thing is, all my friends are short. I wasn't aware of tall people till I got to high school. I didn't know they existed. I was sheltered.
—
Kevin Hart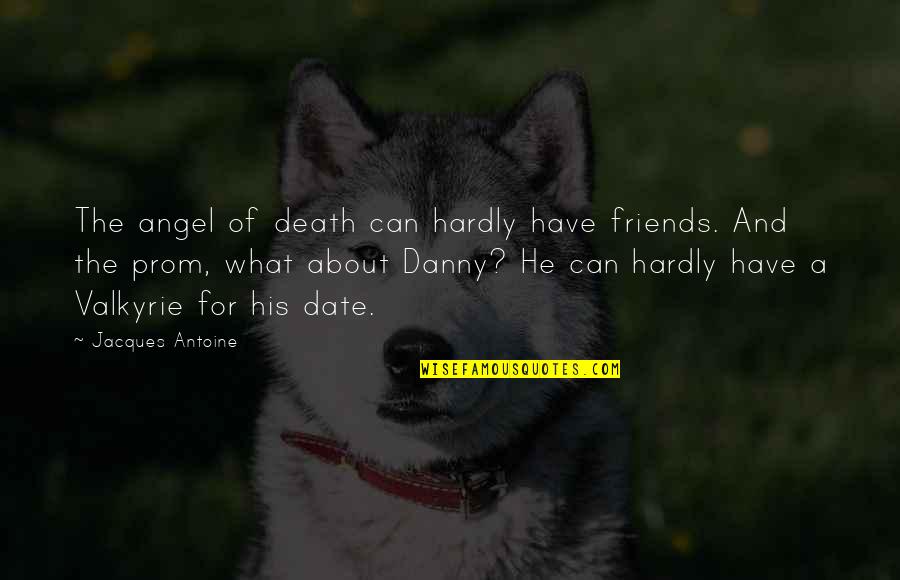 The angel of death can hardly have friends. And the prom, what about Danny? He can hardly have a Valkyrie for his date.
—
Jacques Antoine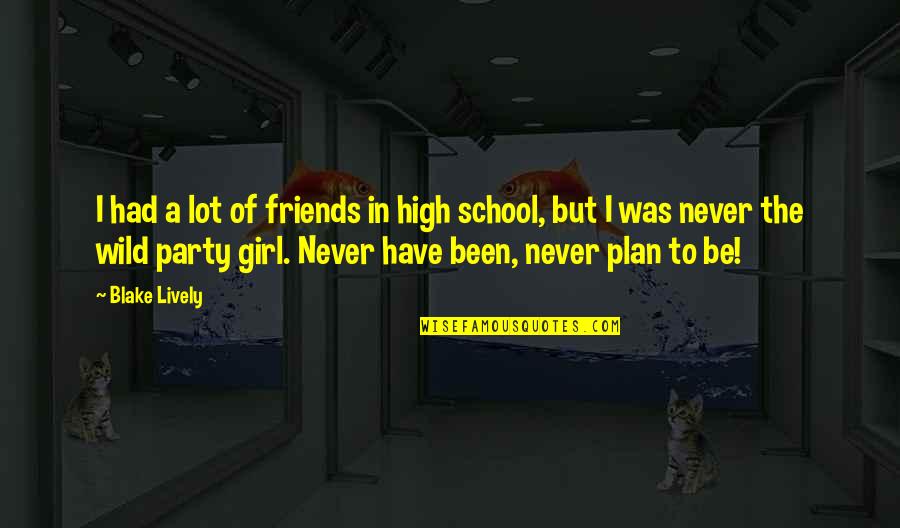 I had a lot of friends in high school, but I was never the wild party girl. Never have been, never plan to be!
—
Blake Lively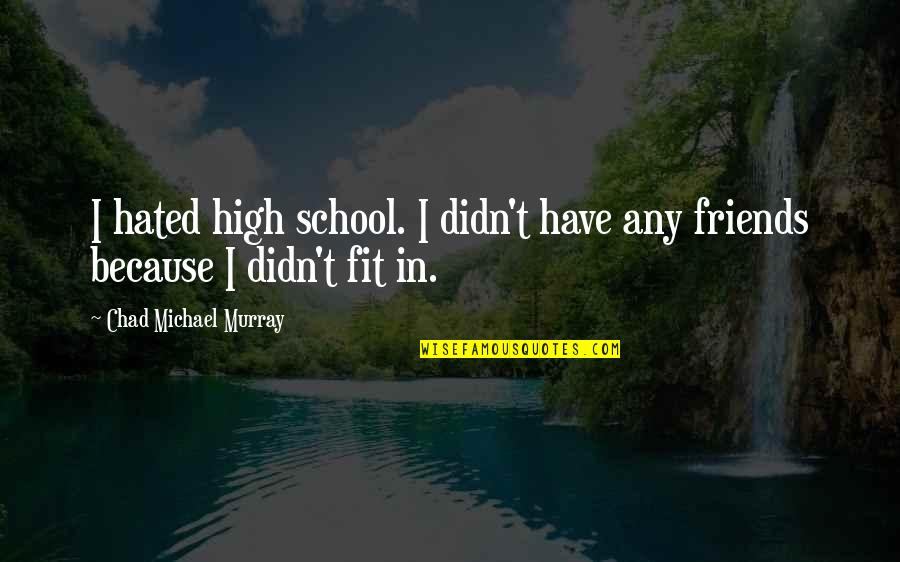 I hated high school. I didn't have any friends because I didn't fit in.
—
Chad Michael Murray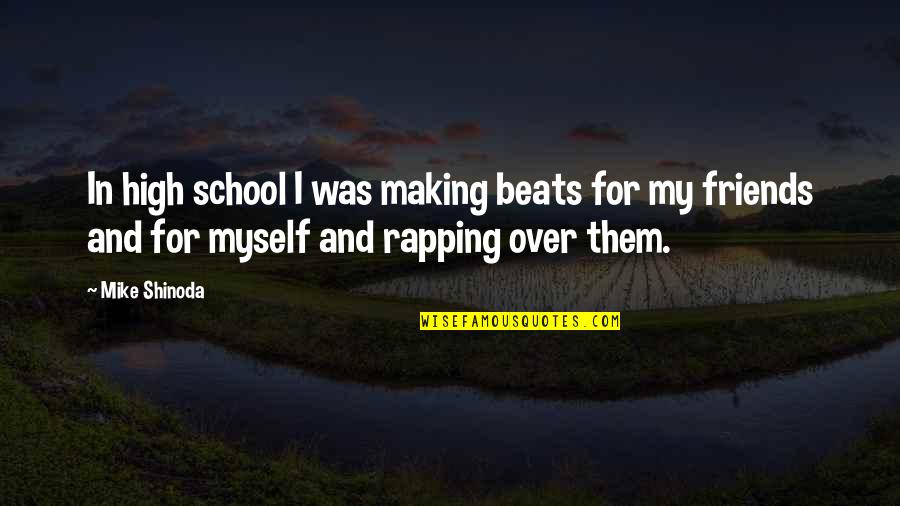 In high school I was making beats for my friends and for myself and rapping over them.
—
Mike Shinoda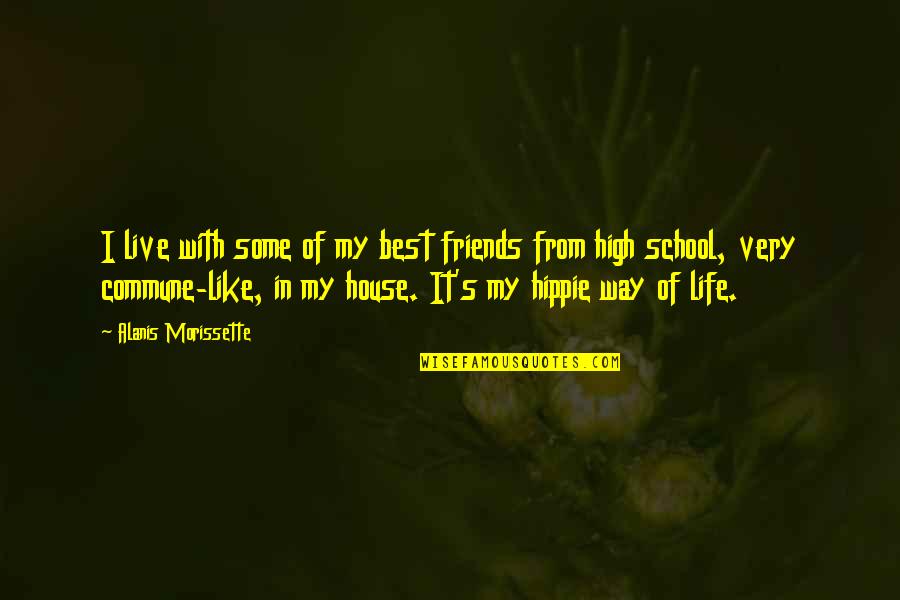 I live with some of my best friends from high school, very commune-like, in my house. It's my hippie way of life.
—
Alanis Morissette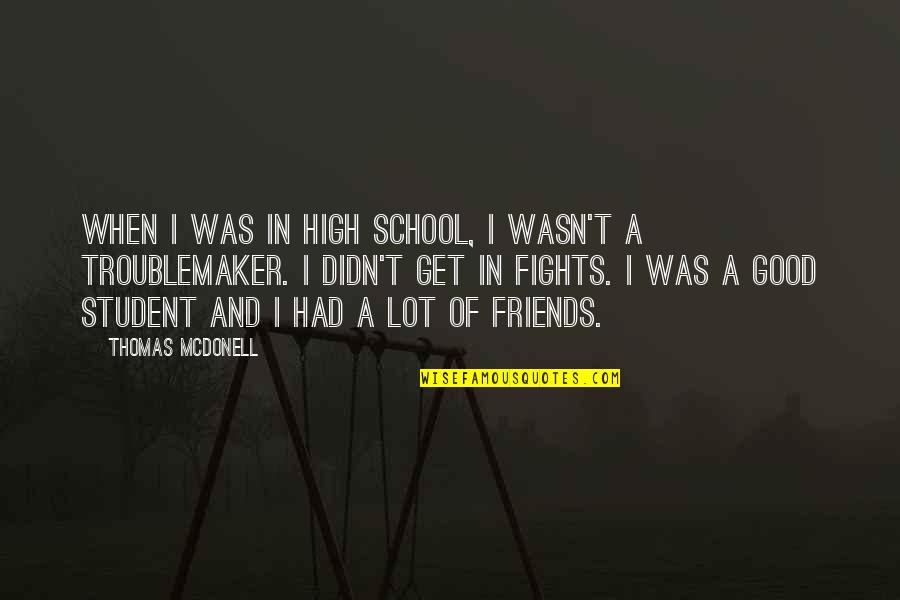 When I was in high school, I wasn't a troublemaker. I didn't get in fights. I was a good student and I had a lot of friends. —
Thomas McDonell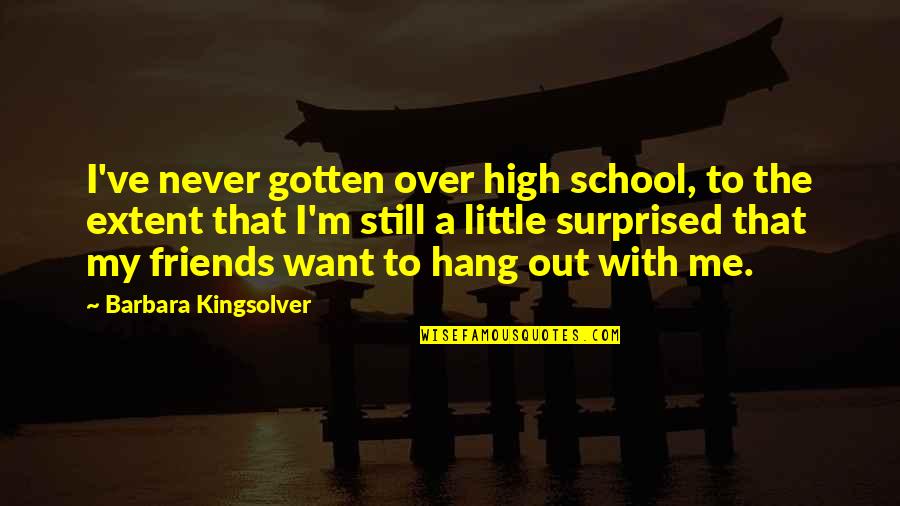 I've never gotten over high school, to the extent that I'm still a little surprised that my friends want to hang out with me. —
Barbara Kingsolver
I don't have a lot of friends; most of the friends I have, I've had since high school. —
Lauren London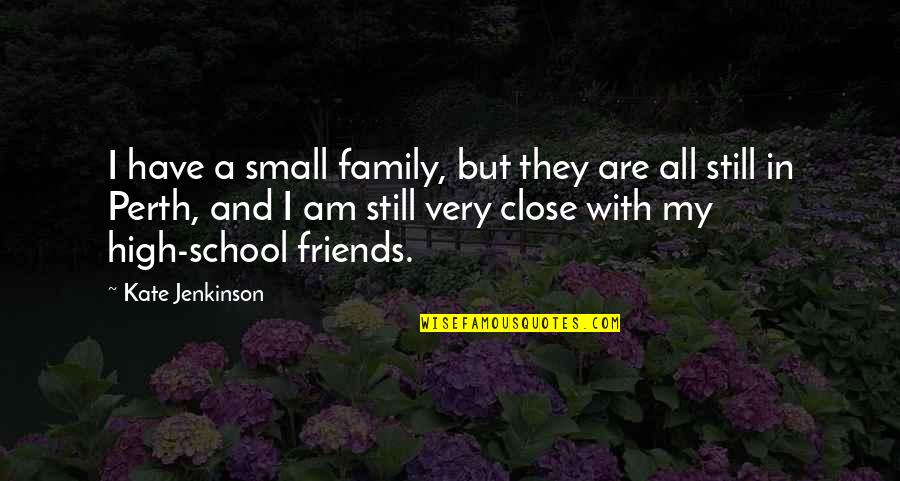 I have a small family, but they are all still in Perth, and I am still very close with my high-school friends. —
Kate Jenkinson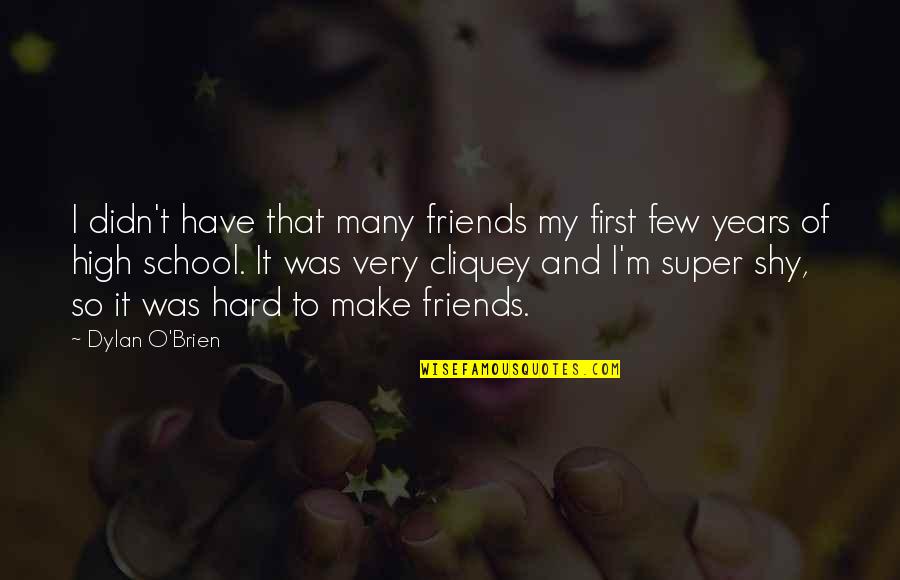 I didn't have that many friends my first few years of high school. It was very cliquey and I'm super shy, so it was hard to make friends. —
Dylan O'Brien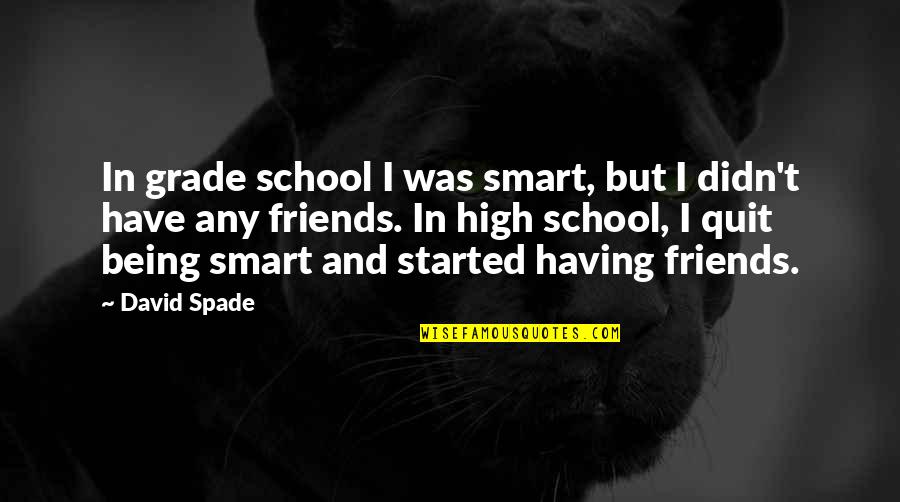 In grade school I was smart, but I didn't have any friends. In high school, I quit being smart and started having friends. —
David Spade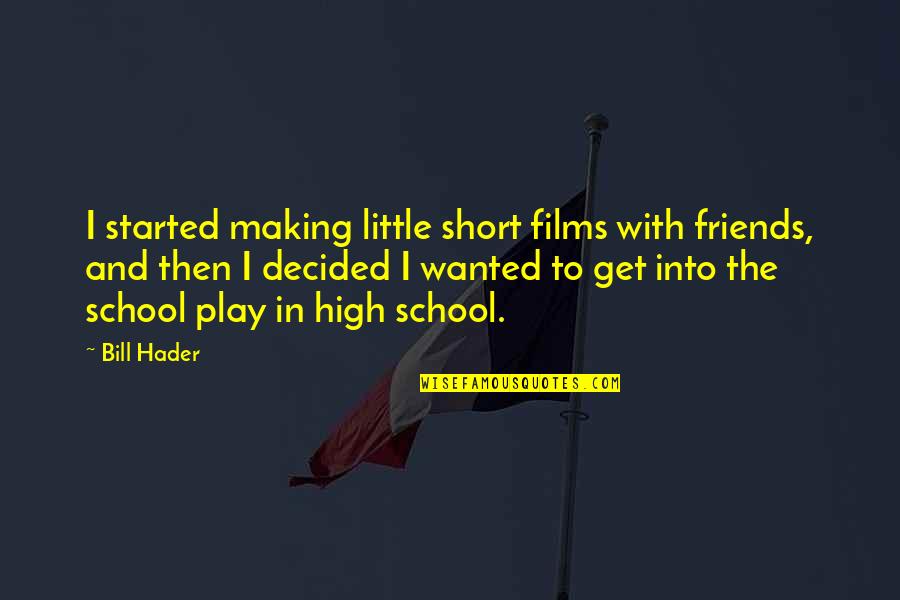 I started making little short films with friends, and then I decided I wanted to get into the school play in high school. —
Bill Hader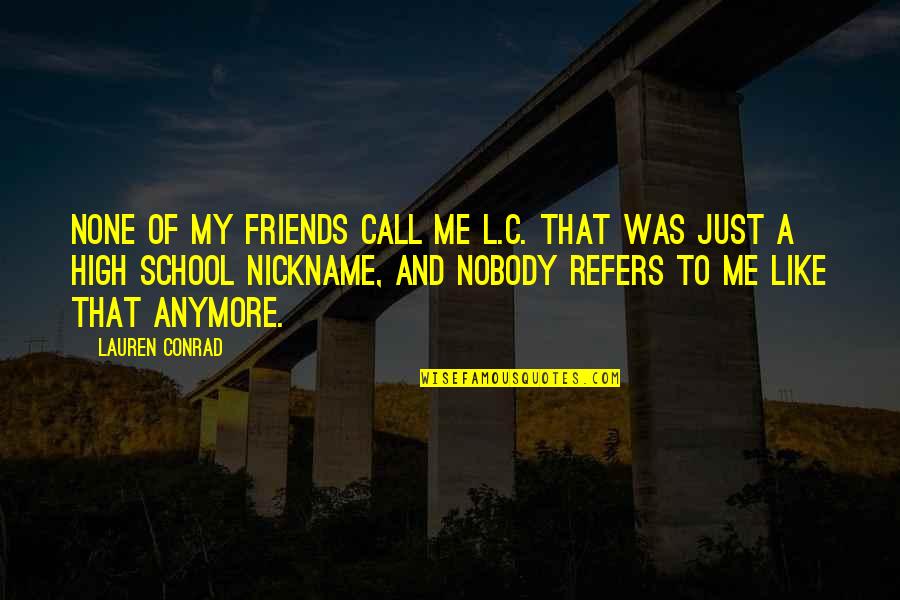 None of my friends call me L.C. That was just a high school nickname, and nobody refers to me like that anymore. —
Lauren Conrad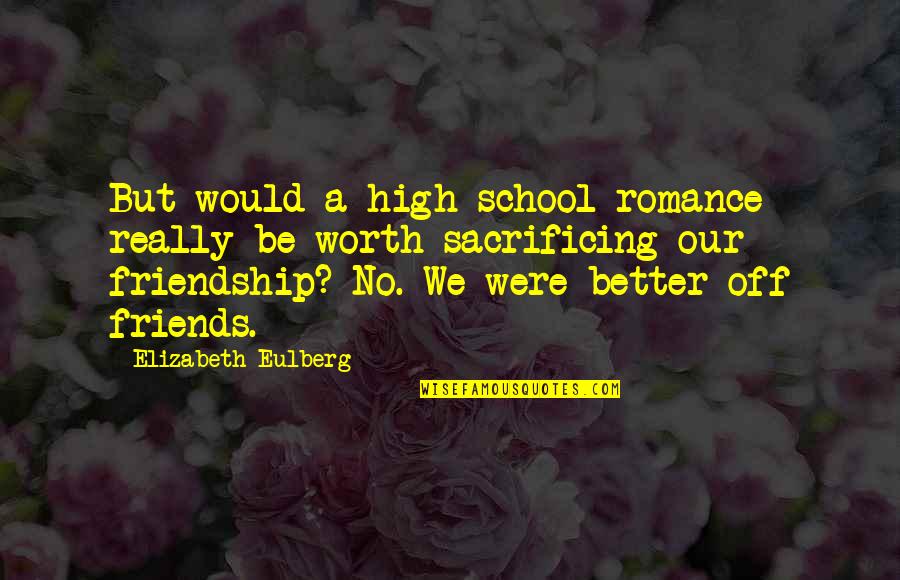 But would a high school romance really be worth sacrificing our friendship? No. We were better off friends. —
Elizabeth Eulberg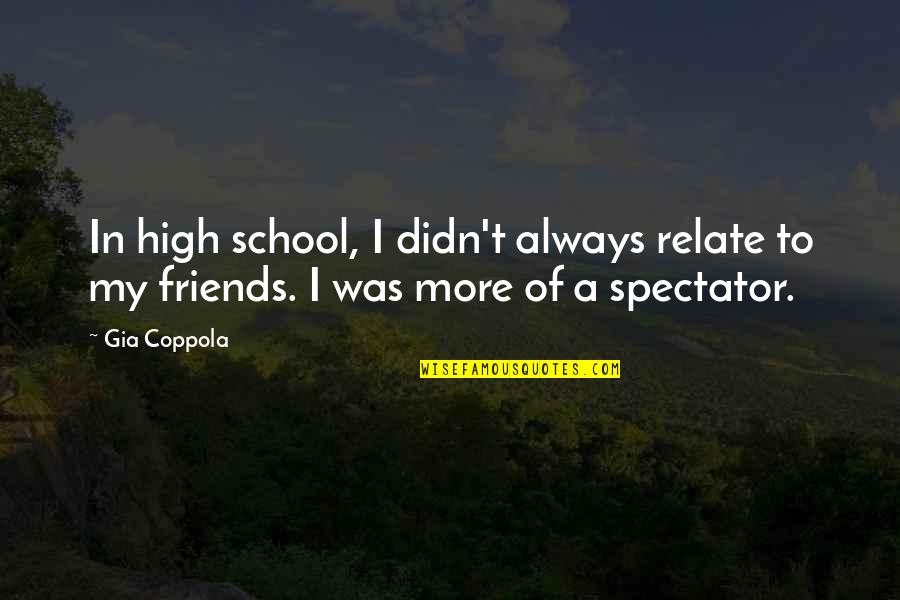 In high school, I didn't always relate to my friends. I was more of a spectator. —
Gia Coppola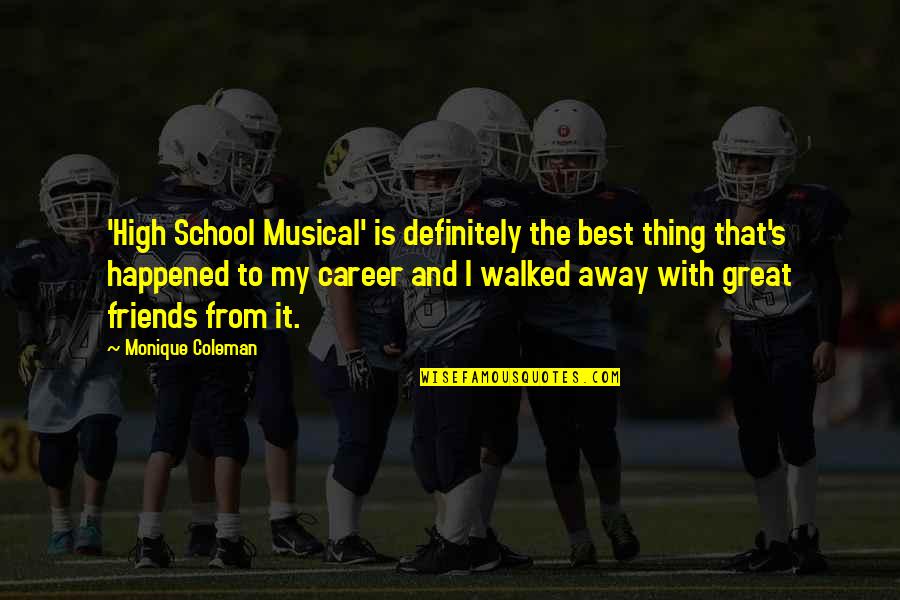 'High School Musical' is definitely the best thing that's happened to my career and I walked away with great friends from it. —
Monique Coleman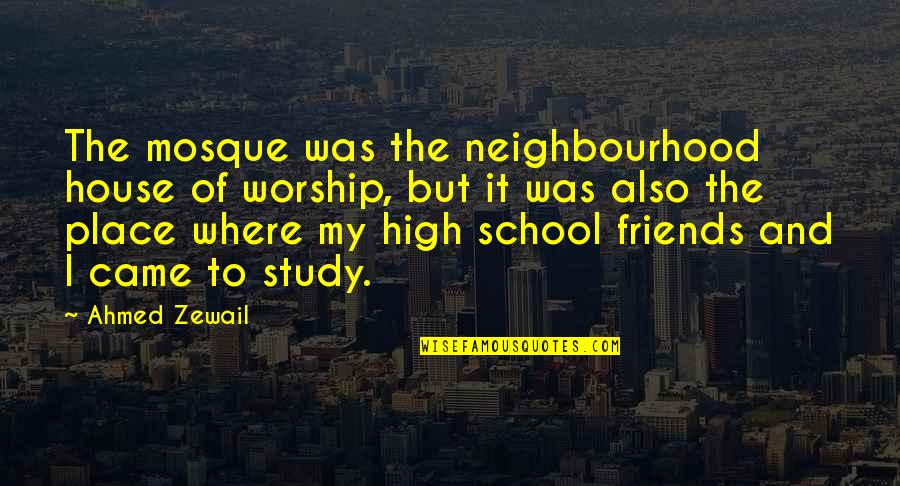 The mosque was the neighbourhood house of worship, but it was also the place where my high school friends and I came to study. —
Ahmed Zewail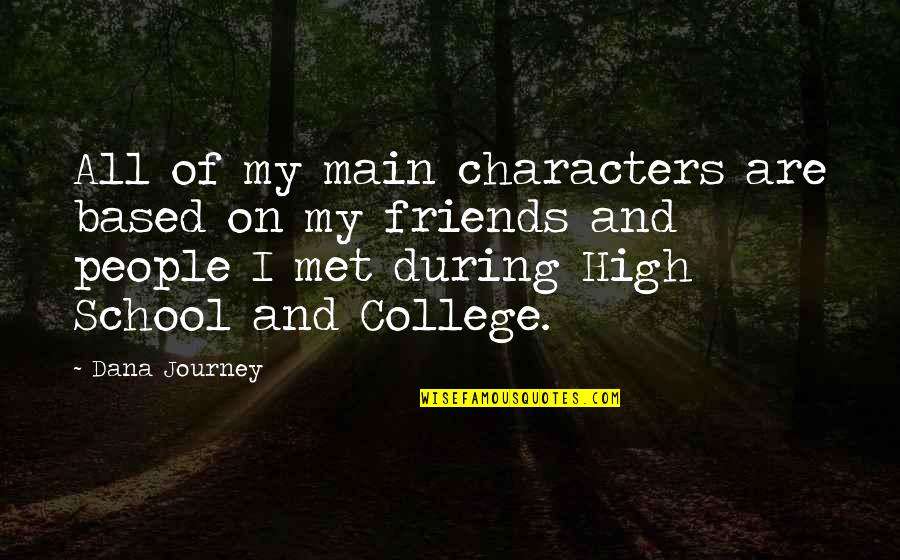 All of my main characters are based on my friends and people I met during High School and College. —
Dana Journey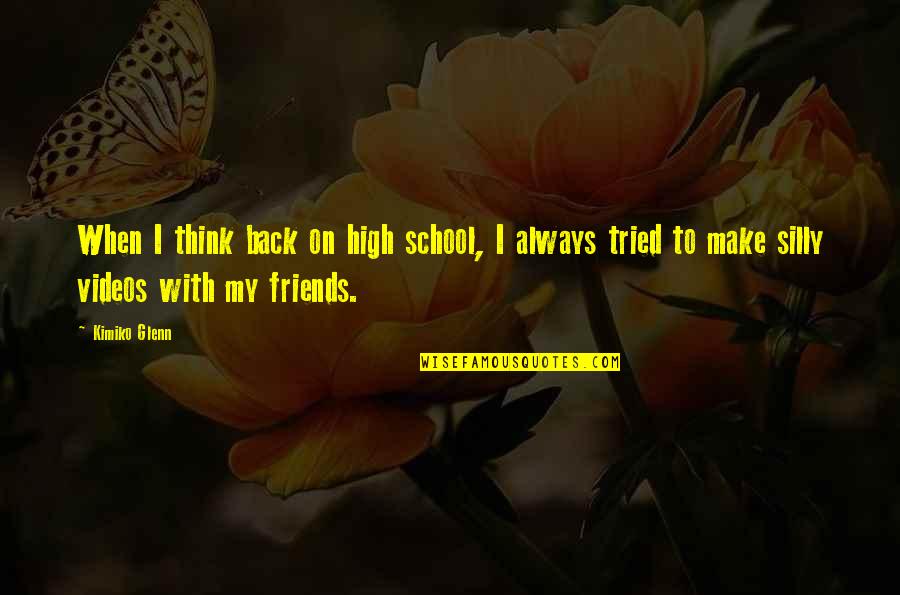 When I think back on high school, I always tried to make silly videos with my friends. —
Kimiko Glenn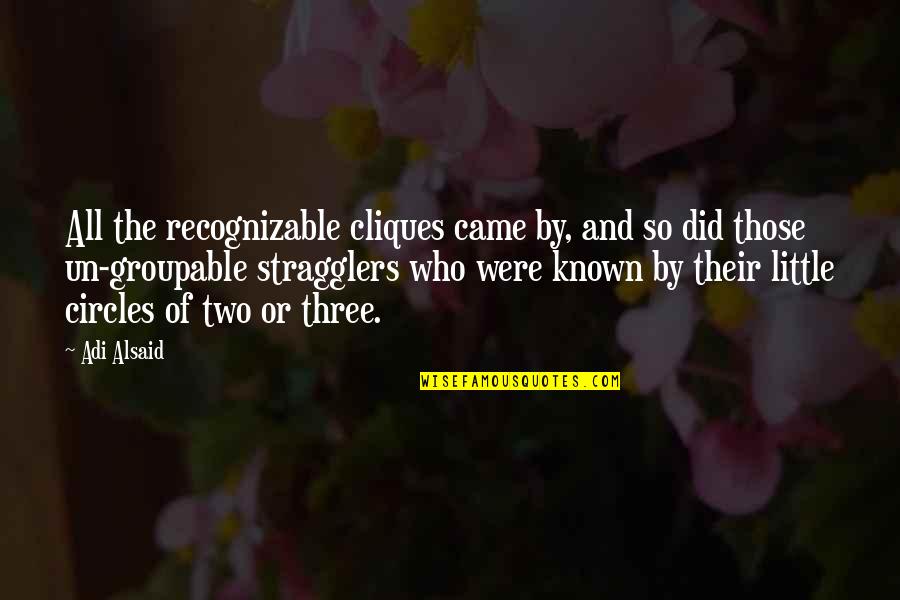 All the recognizable cliques came by, and so did those un-groupable stragglers who were known by their little circles of two or three. —
Adi Alsaid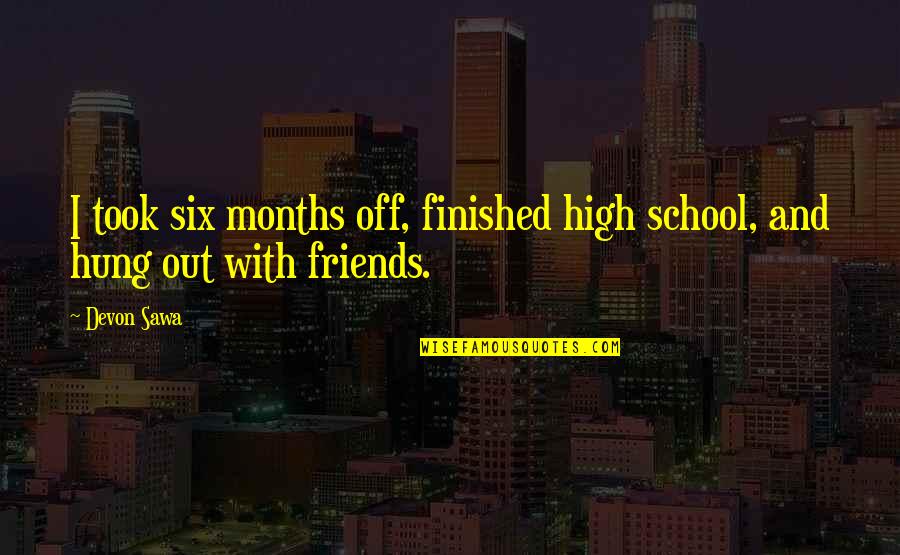 I took six months off, finished high school, and hung out with friends. —
Devon Sawa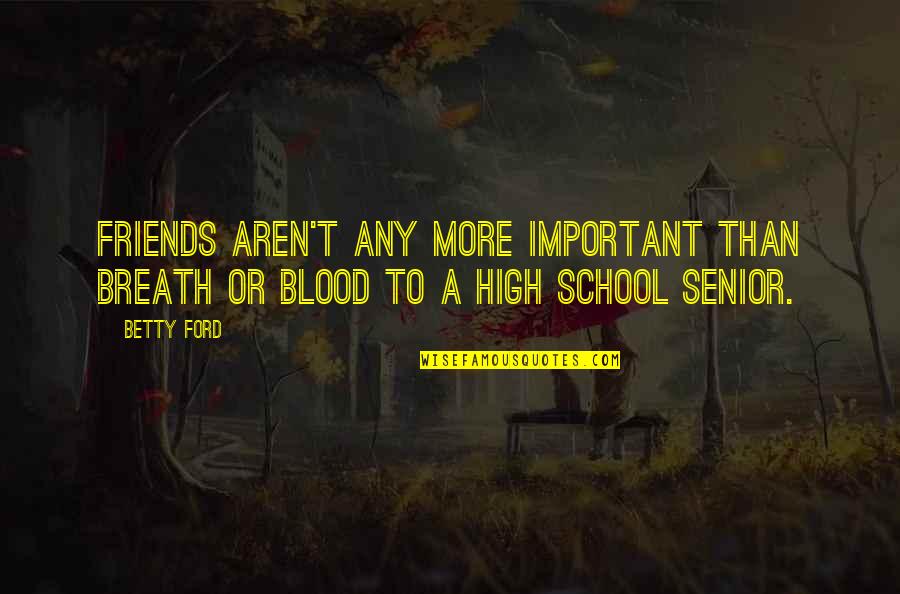 Friends aren't any more important than breath or blood to a high school senior. —
Betty Ford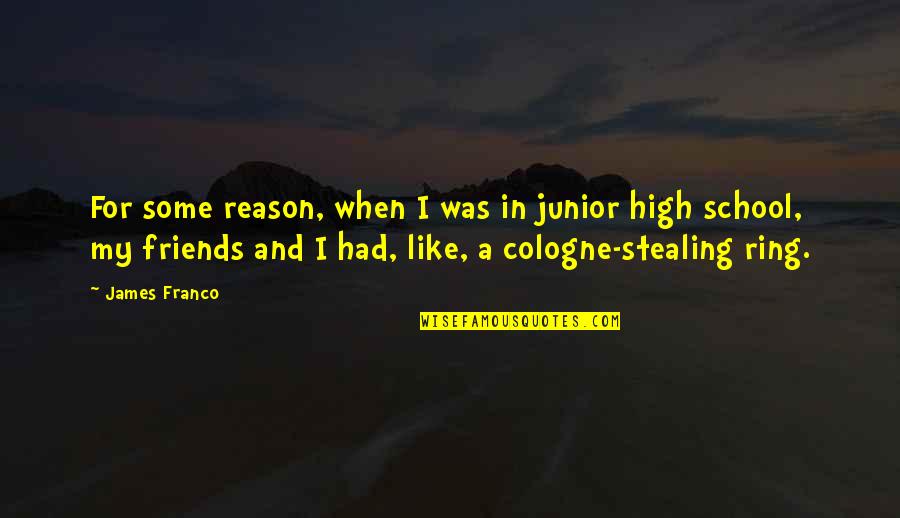 For some reason, when I was in junior high school, my friends and I had, like, a cologne-stealing ring. —
James Franco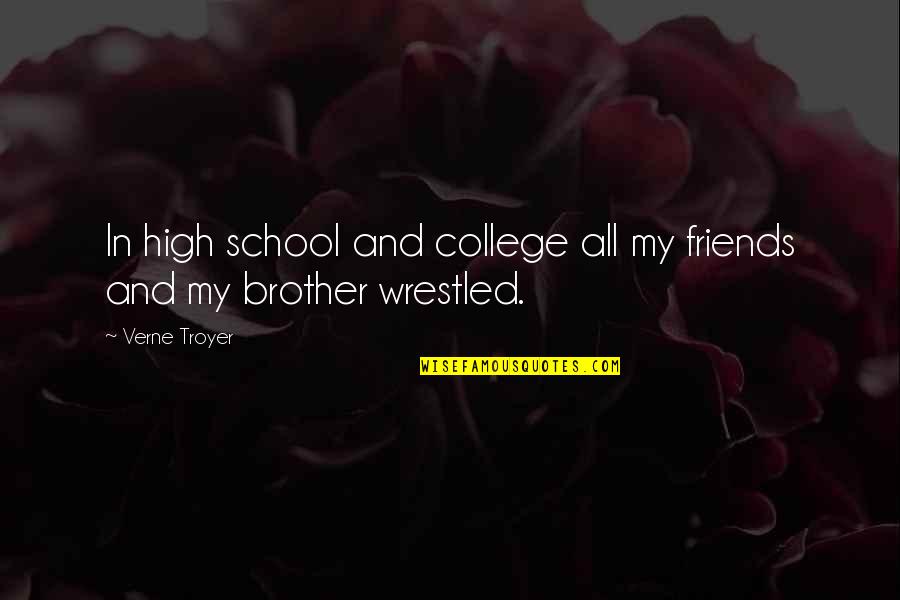 In high school and college all my friends and my brother wrestled. —
Verne Troyer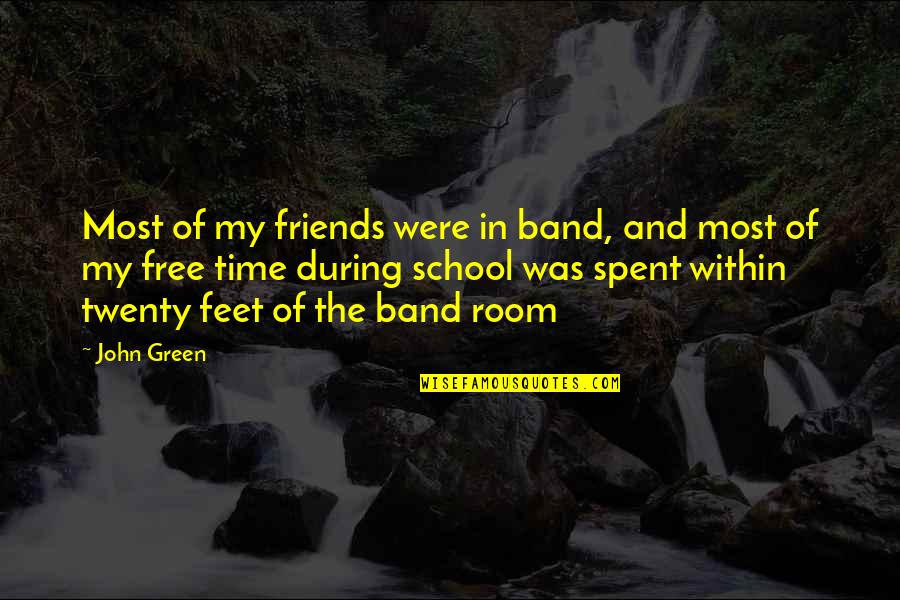 Most of my friends were in band, and most of my free time during school was spent within twenty feet of the band room —
John Green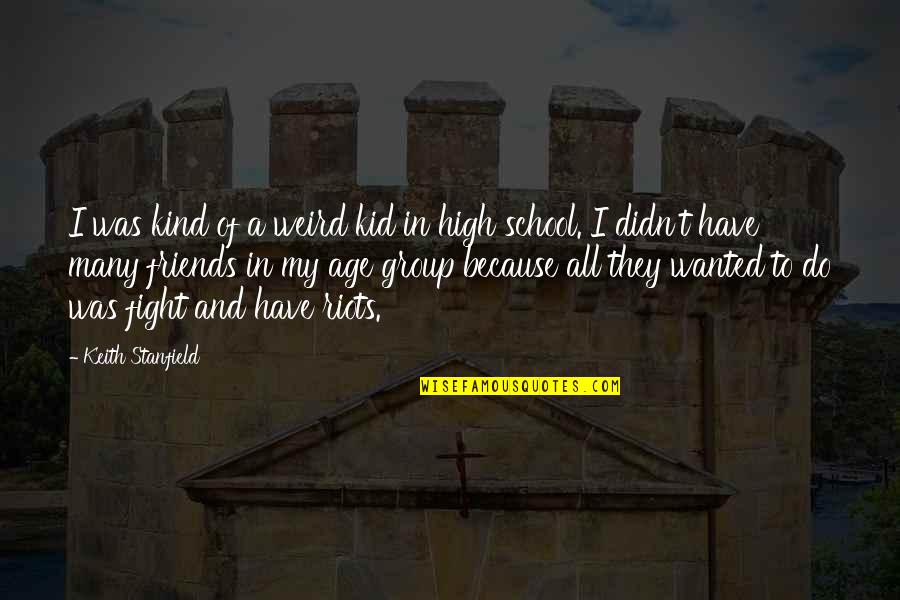 I was kind of a weird kid in high school. I didn't have many friends in my age group because all they wanted to do was fight and have riots. —
Keith Stanfield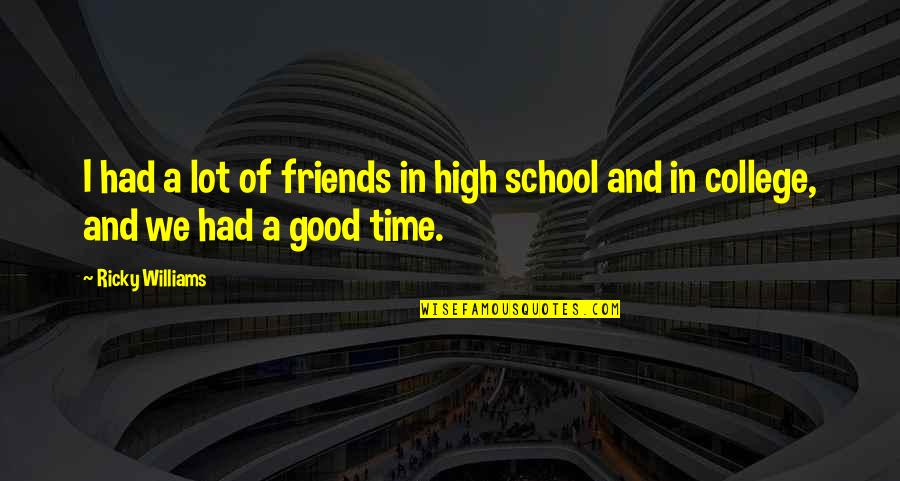 I had a lot of friends in high school and in college, and we had a good time. —
Ricky Williams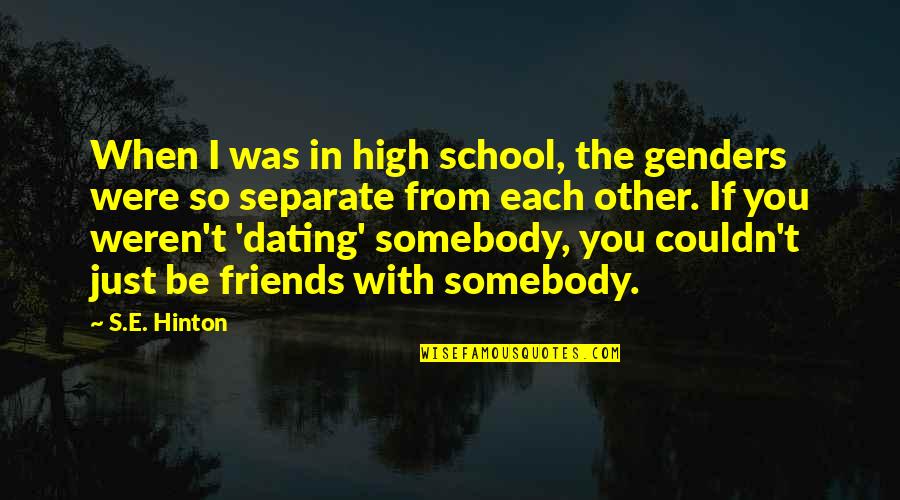 When I was in high school, the genders were so separate from each other. If you weren't 'dating' somebody, you couldn't just be friends with somebody. —
S.E. Hinton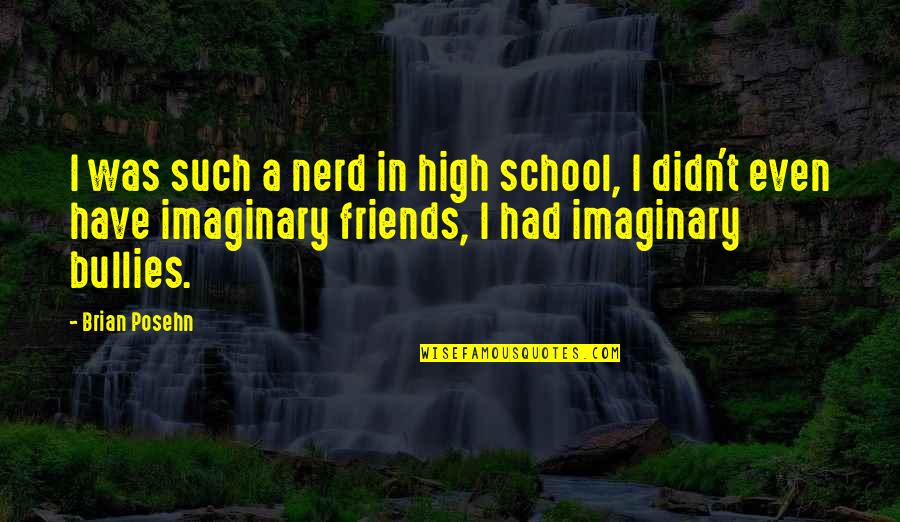 I was such a nerd in high school, I didn't even have imaginary friends, I had imaginary bullies. —
Brian Posehn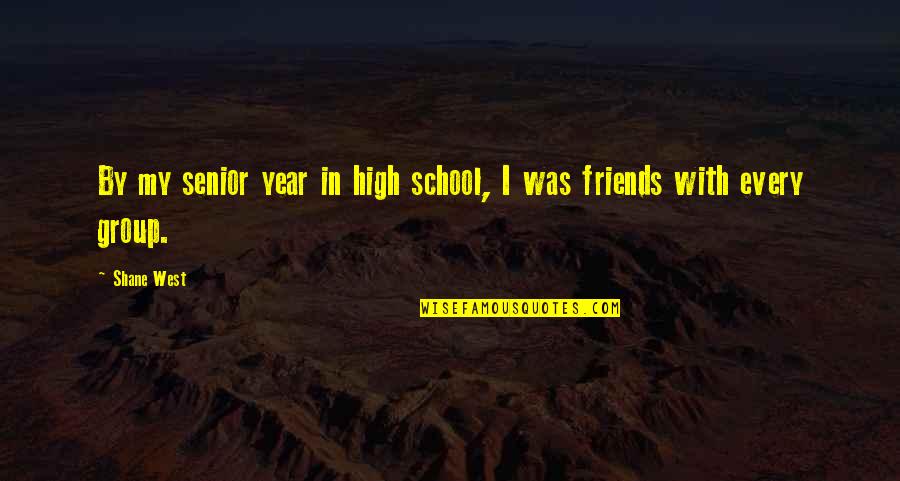 By my senior year in high school, I was friends with every group. —
Shane West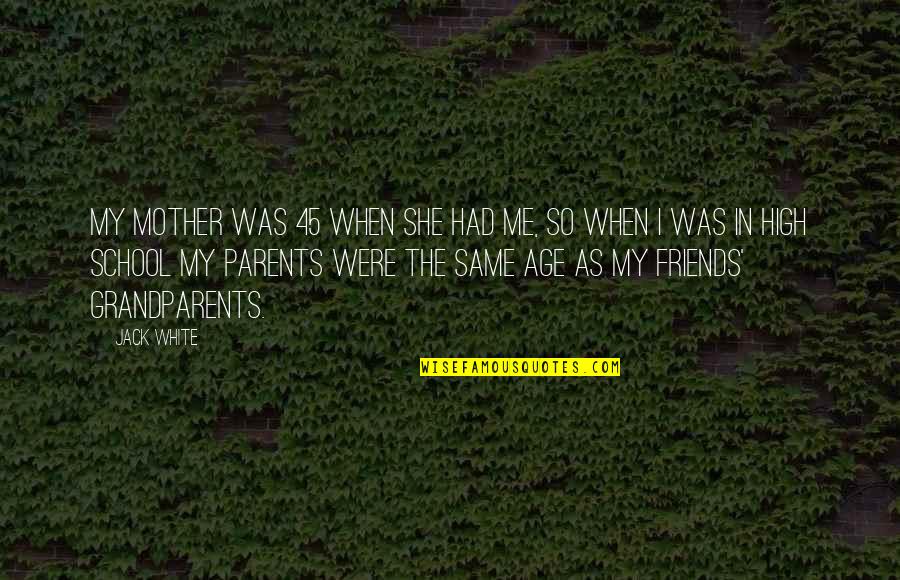 My mother was 45 when she had me, so when I was in high school my parents were the same age as my friends' grandparents. —
Jack White