Fond Of U Quotes
Collection of top 30 famous quotes about Fond Of U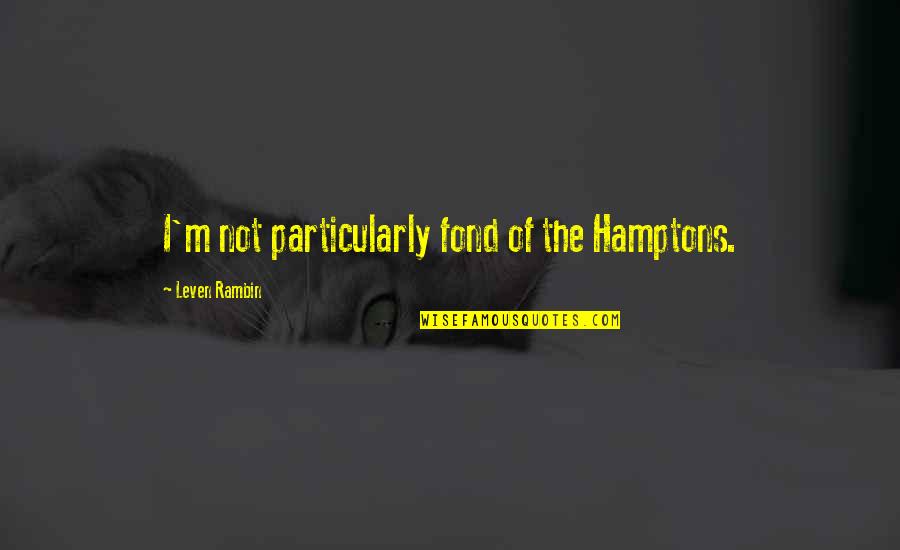 I'm not particularly fond of the Hamptons.
—
Leven Rambin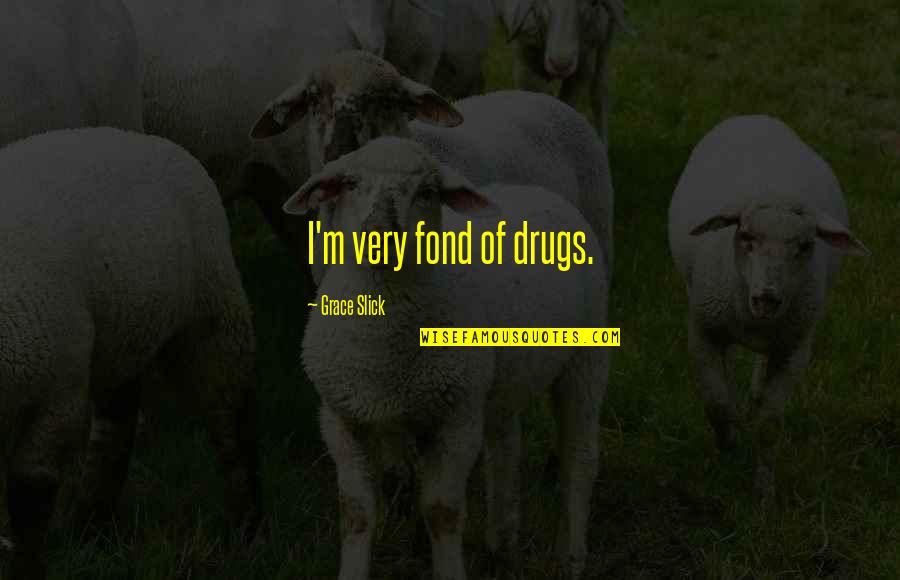 I'm very fond of drugs.
—
Grace Slick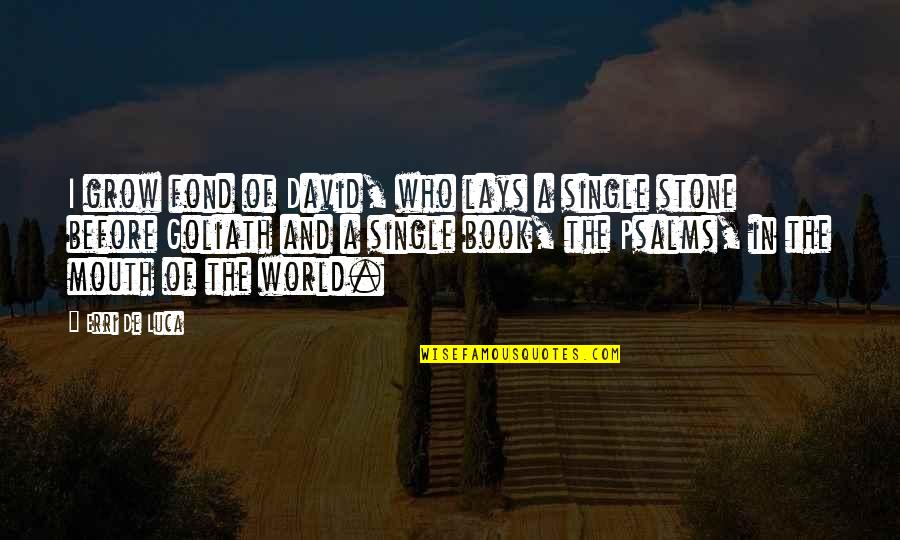 I grow fond of David, who lays a single stone before Goliath and a single book, the Psalms, in the mouth of the world.
—
Erri De Luca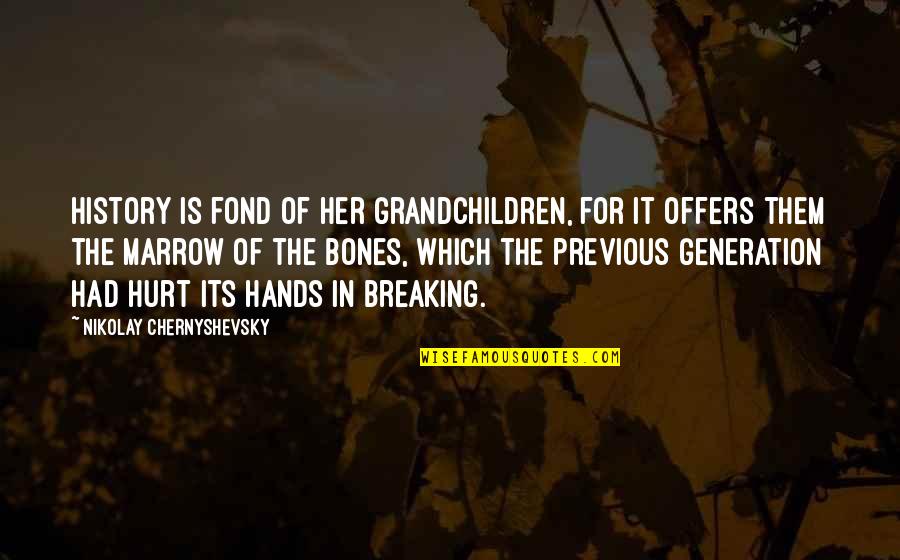 History is fond of her grandchildren, for it offers them the marrow of the bones, which the previous generation had hurt its hands in breaking.
—
Nikolay Chernyshevsky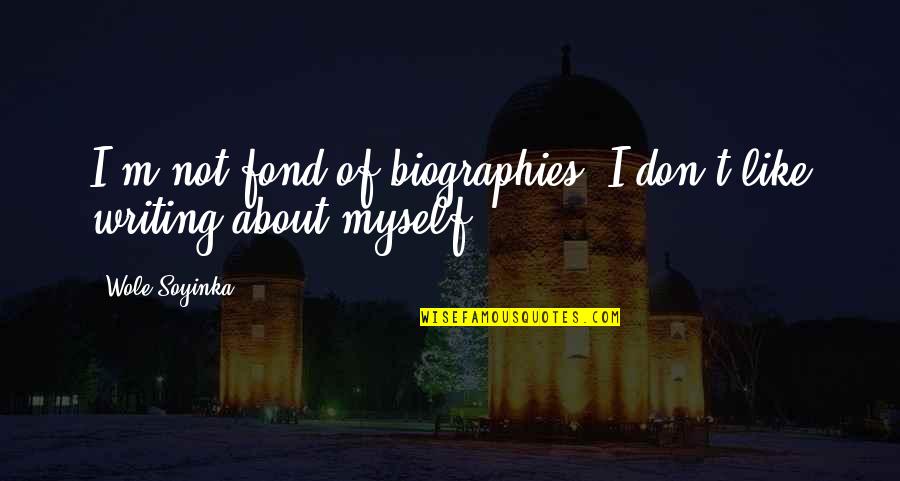 I'm not fond of biographies. I don't like writing about myself.
—
Wole Soyinka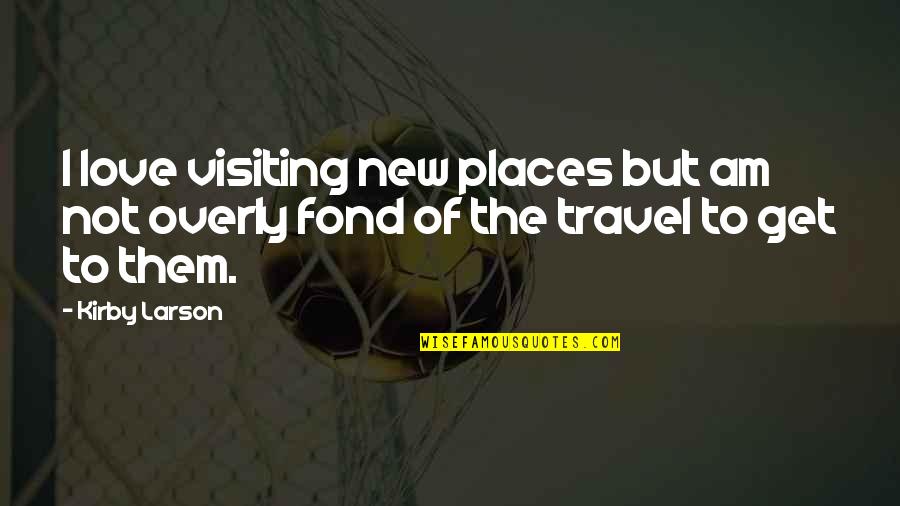 I love visiting new places but am not overly fond of the travel to get to them.
—
Kirby Larson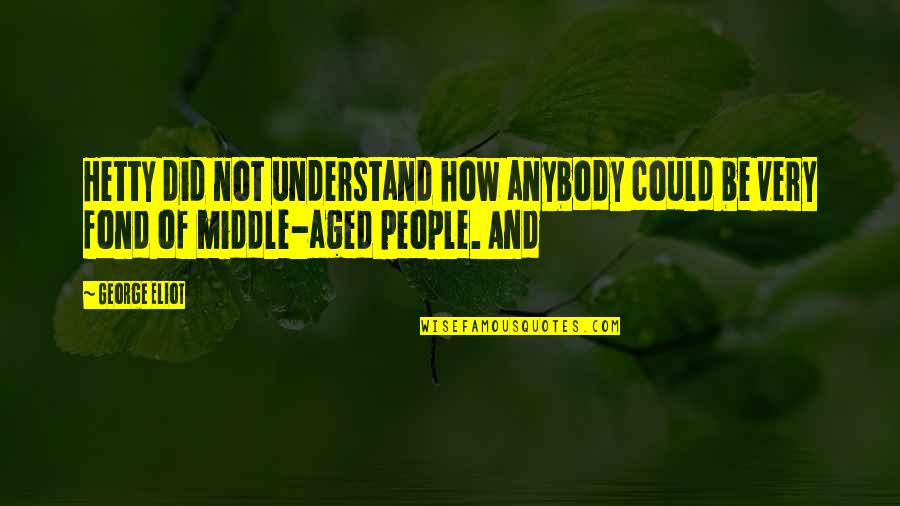 Hetty did not understand how anybody could be very fond of middle-aged people. And
—
George Eliot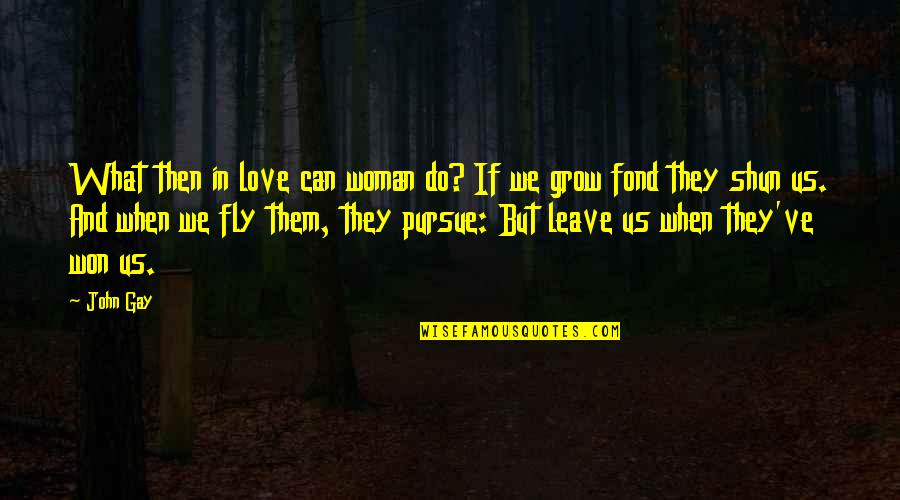 What then in love can woman do? If we grow fond they shun us. And when we fly them, they pursue: But leave us when they've won us. —
John Gay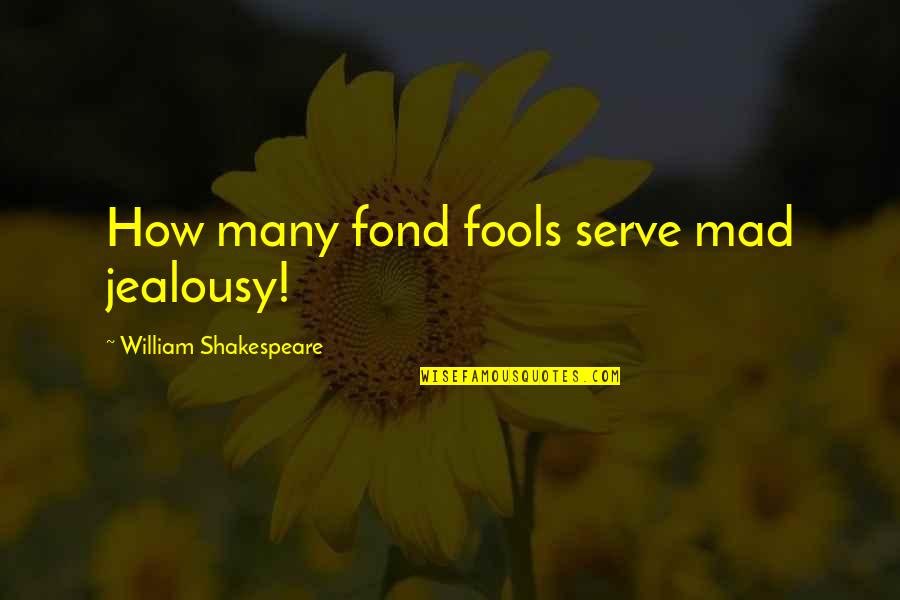 How many fond fools serve mad jealousy! —
William Shakespeare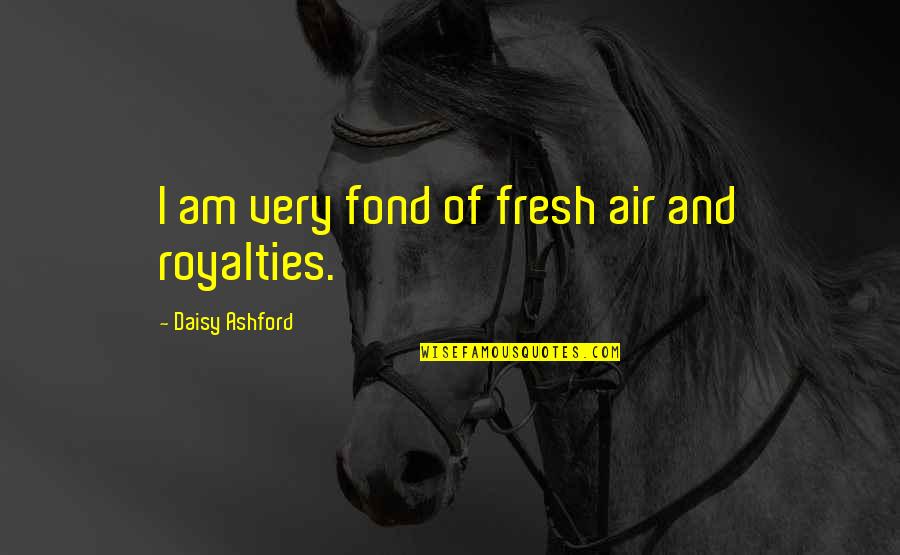 I am very fond of fresh air and royalties. —
Daisy Ashford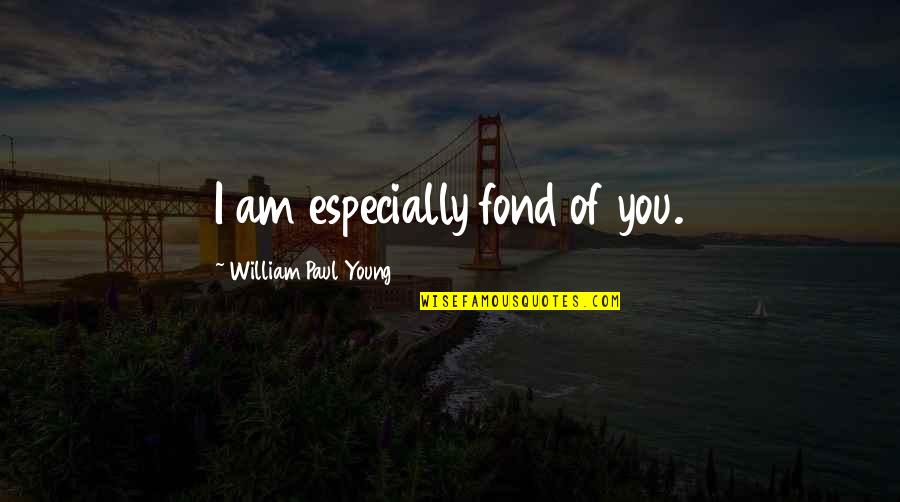 I am especially fond of you. —
William Paul Young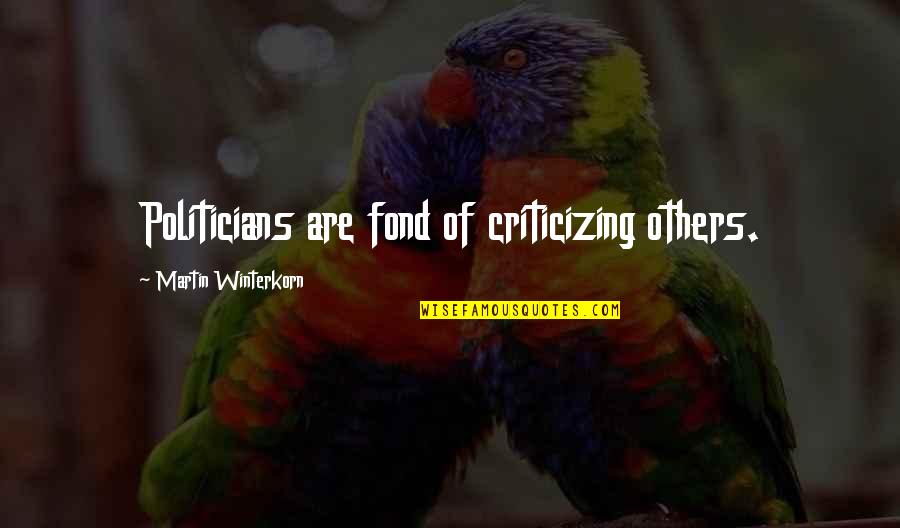 Politicians are fond of criticizing others. —
Martin Winterkorn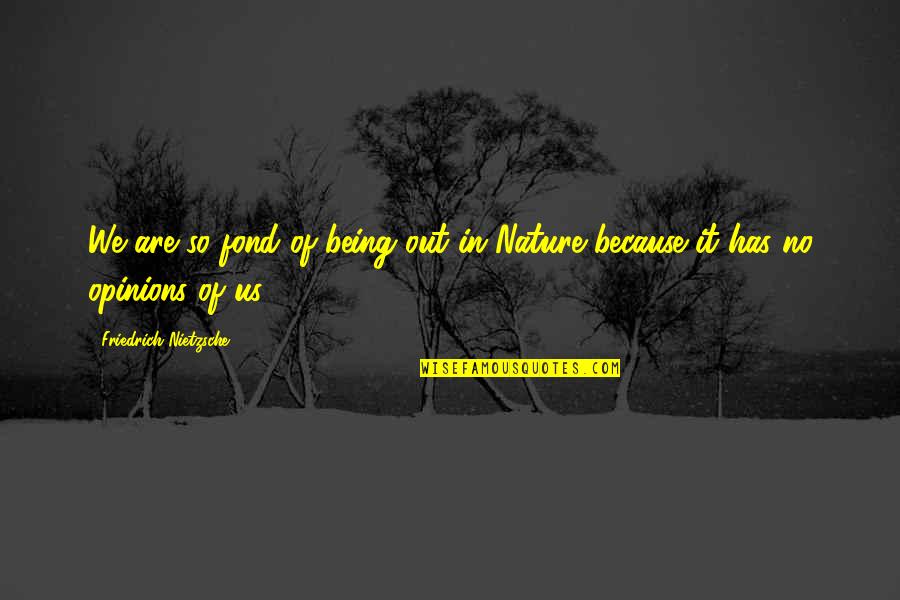 We are so fond of being out in Nature because it has no opinions of us. —
Friedrich Nietzsche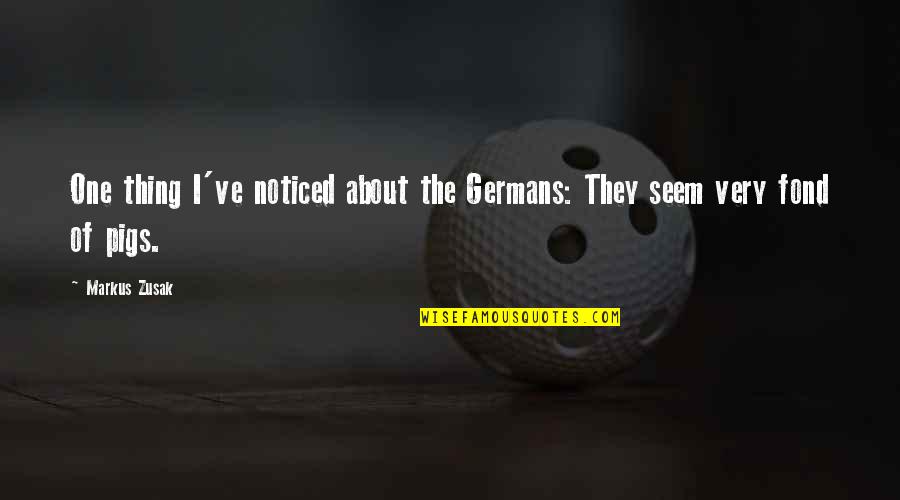 One thing I've noticed about the Germans: They seem very fond of pigs. —
Markus Zusak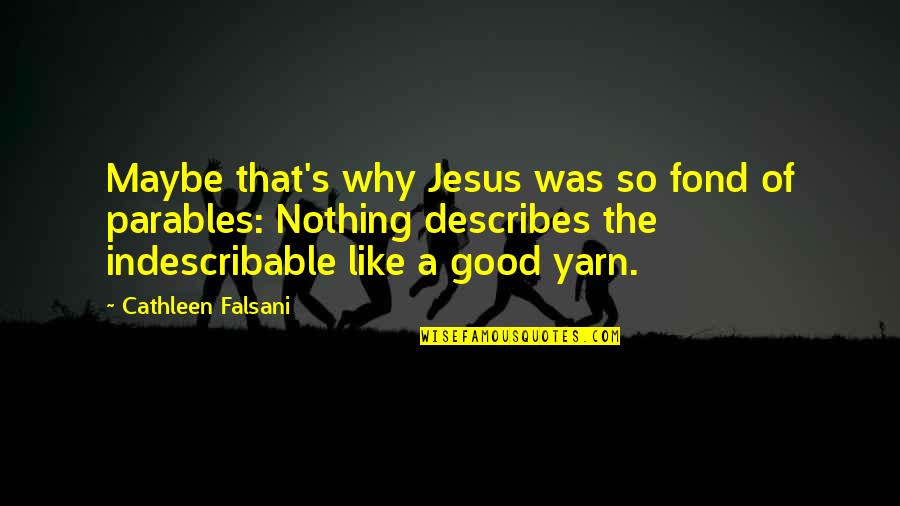 Maybe that's why Jesus was so fond of parables: Nothing describes the indescribable like a good yarn. —
Cathleen Falsani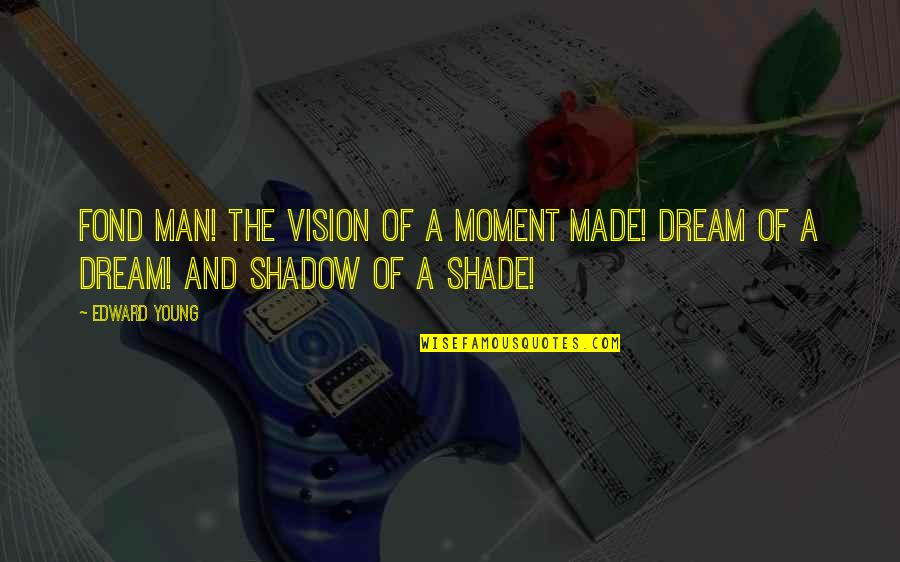 Fond man! the vision of a moment made! Dream of a dream! and shadow of a shade! —
Edward Young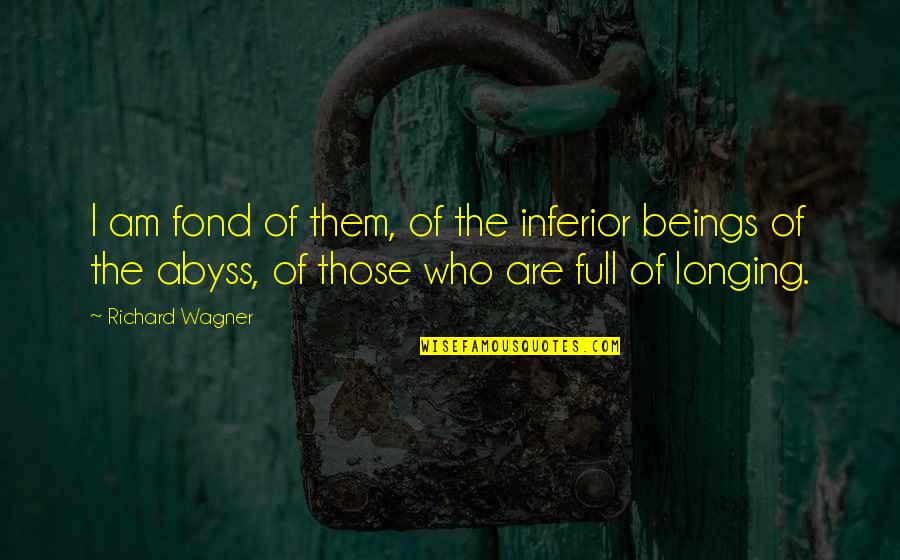 I am fond of them, of the inferior beings of the abyss, of those who are full of longing. —
Richard Wagner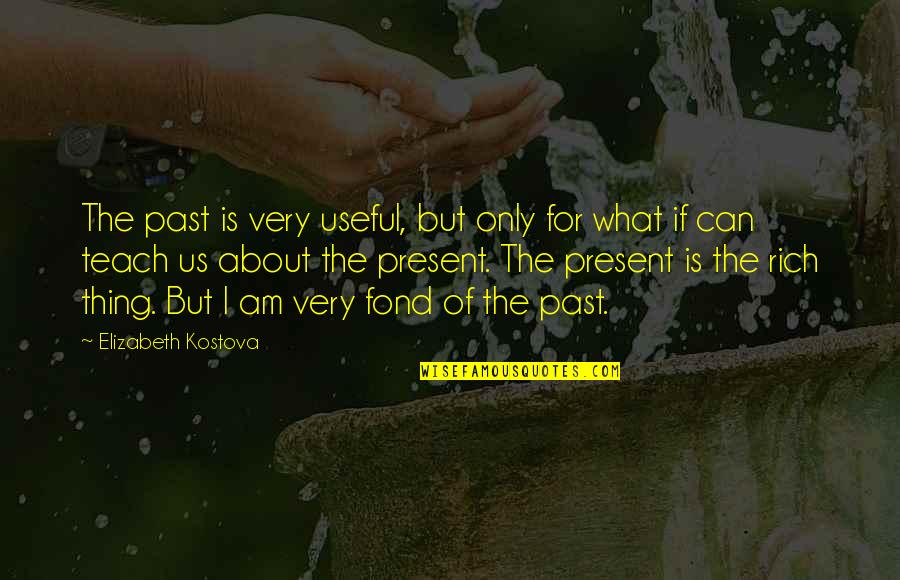 The past is very useful, but only for what if can teach us about the present. The present is the rich thing. But I am very fond of the past. —
Elizabeth Kostova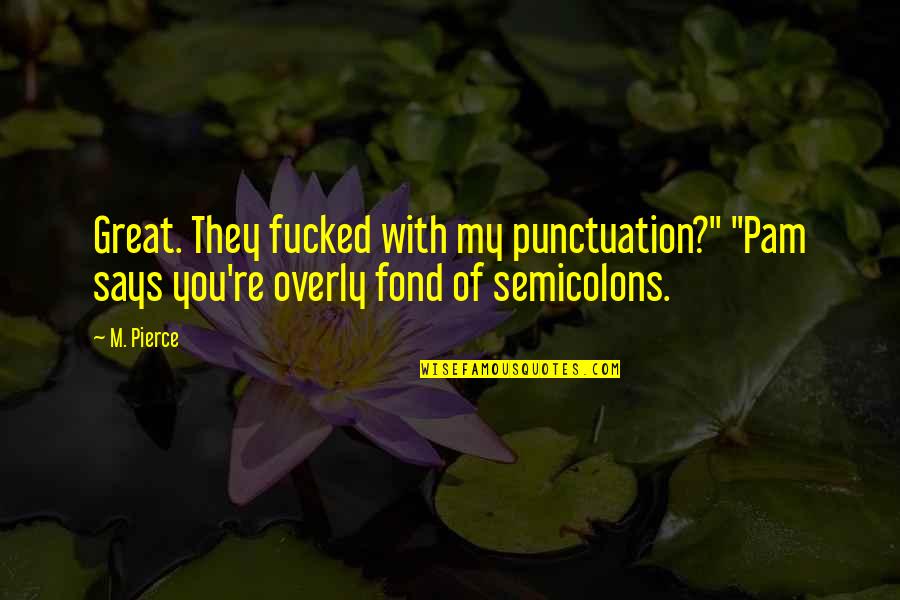 Great. They fucked with my punctuation?" "Pam says you're overly fond of semicolons. —
M. Pierce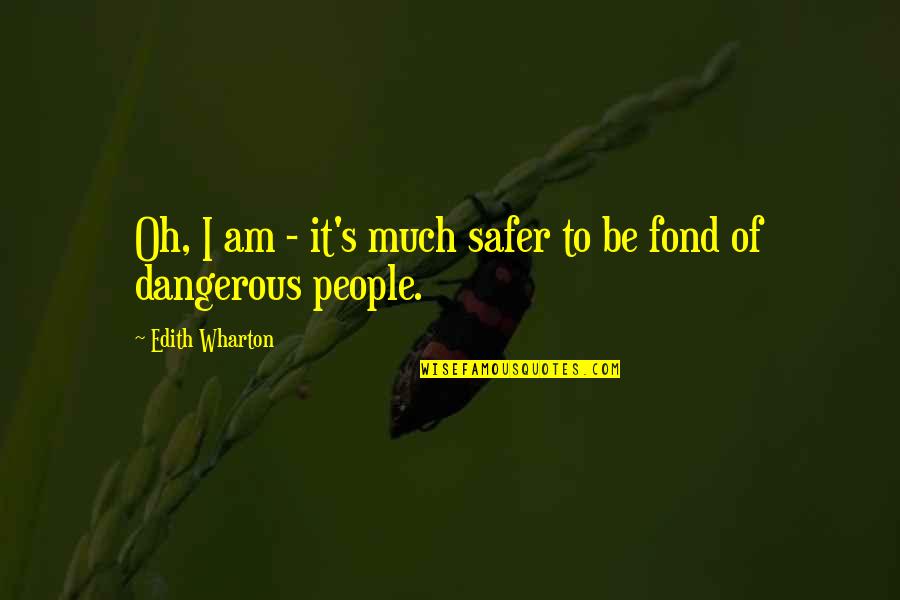 Oh, I am - it's much safer to be fond of dangerous people. —
Edith Wharton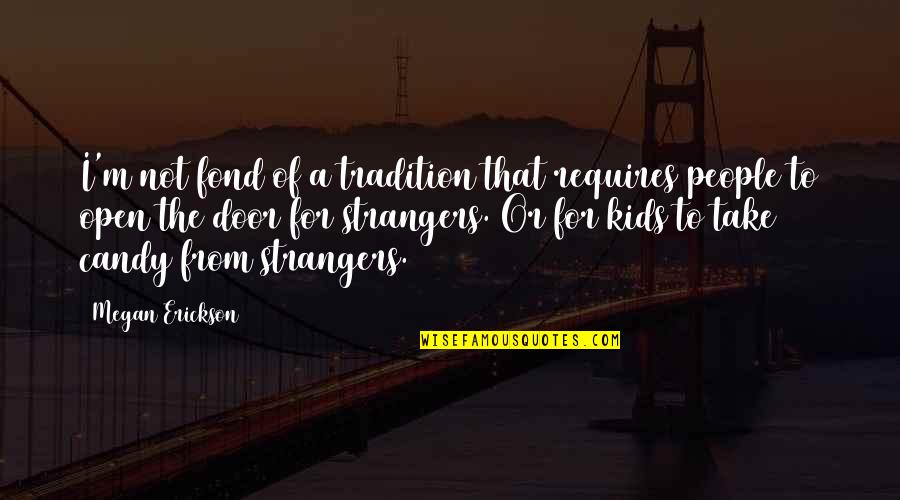 I'm not fond of a tradition that requires people to open the door for strangers. Or for kids to take candy from strangers. —
Megan Erickson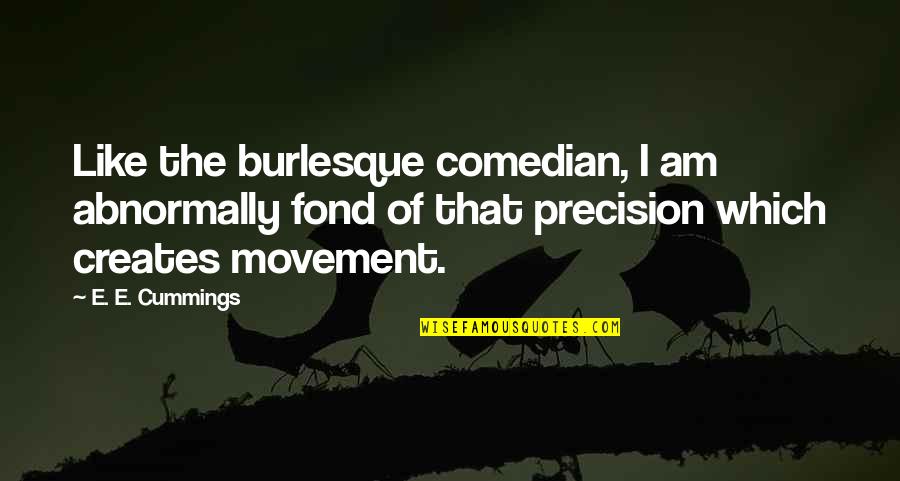 Like the burlesque comedian, I am abnormally fond of that precision which creates movement. —
E. E. Cummings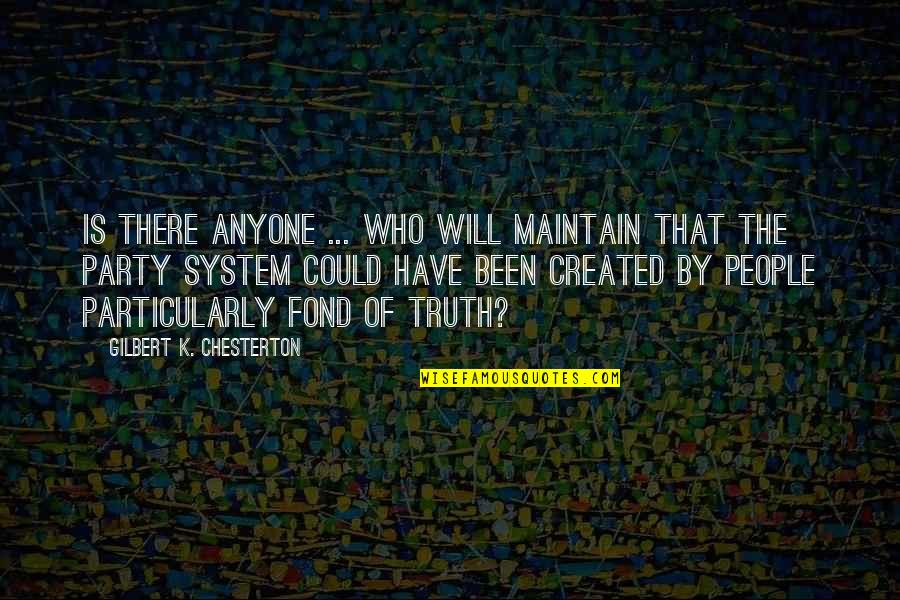 Is there anyone ... who will maintain that the Party System could have been created by people particularly fond of truth? —
Gilbert K. Chesterton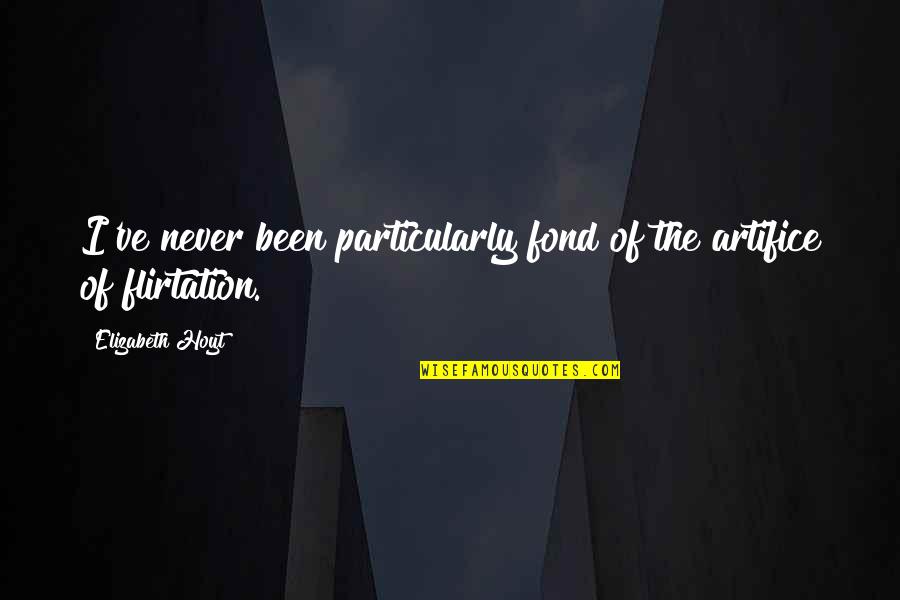 I've never been particularly fond of the artifice of flirtation. —
Elizabeth Hoyt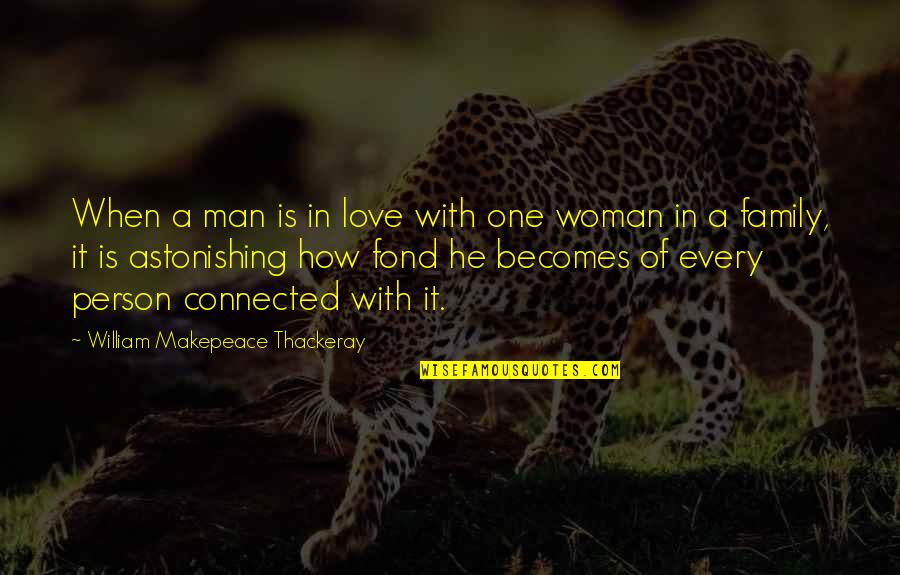 When a man is in love with one woman in a family, it is astonishing how fond he becomes of every person connected with it. —
William Makepeace Thackeray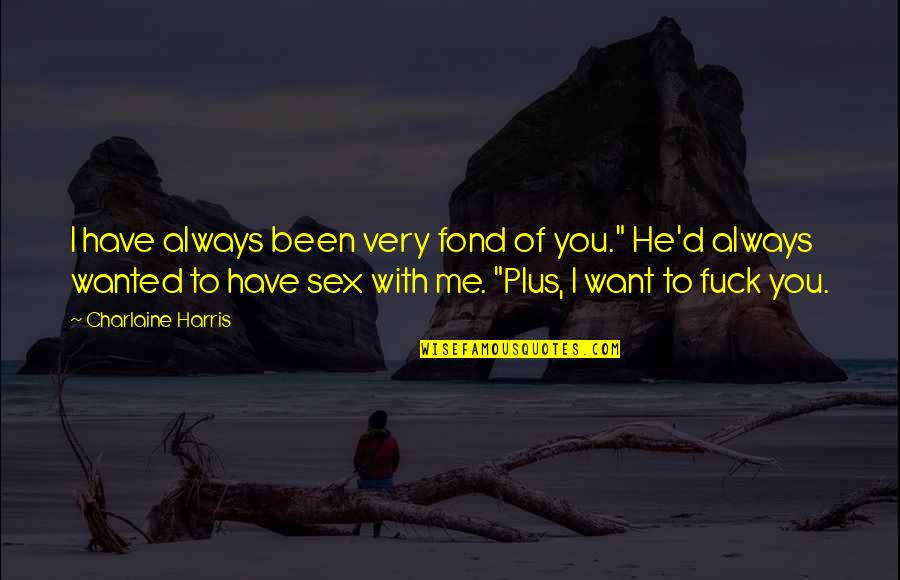 I have always been very fond of you." He'd always wanted to have sex with me. "Plus, I want to fuck you. —
Charlaine Harris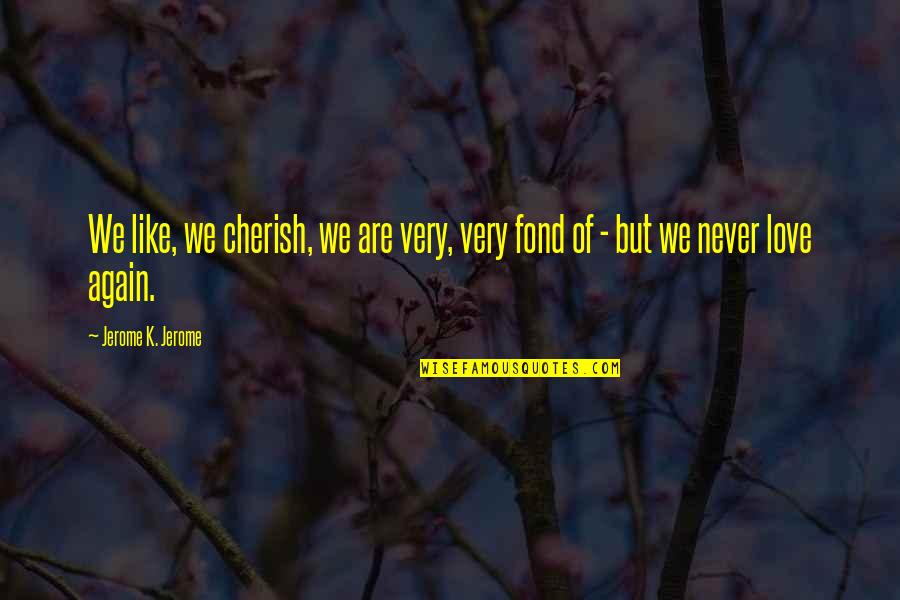 We like, we cherish, we are very, very fond of - but we never love again. —
Jerome K. Jerome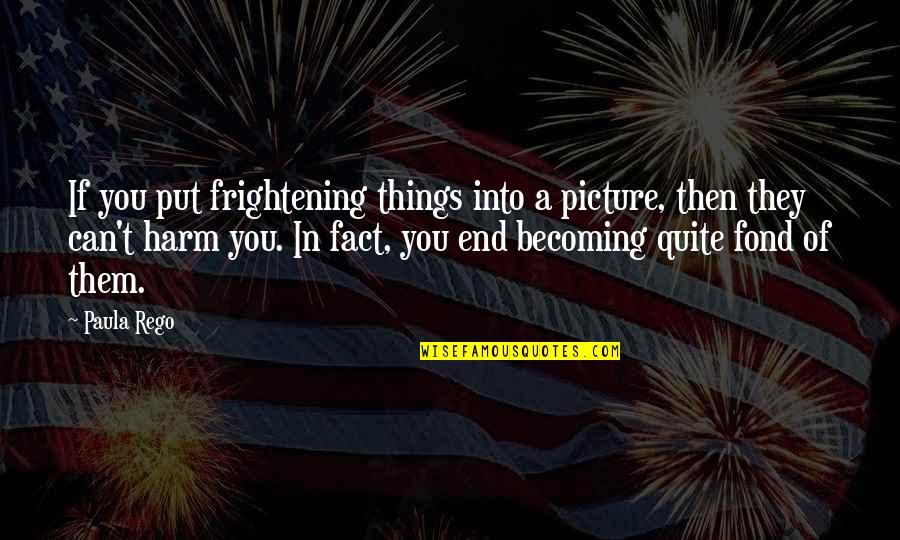 If you put frightening things into a picture, then they can't harm you. In fact, you end becoming quite fond of them. —
Paula Rego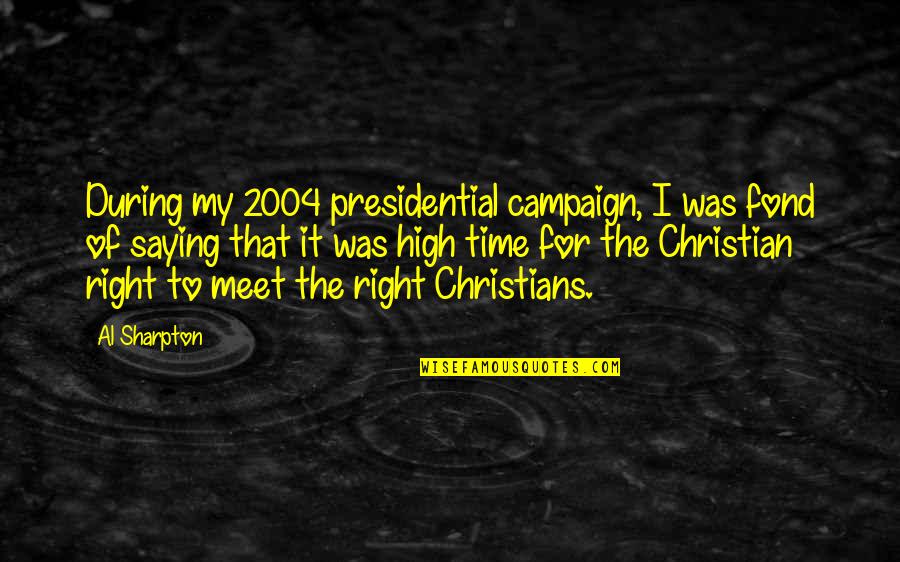 During my 2004 presidential campaign, I was fond of saying that it was high time for the Christian right to meet the right Christians. —
Al Sharpton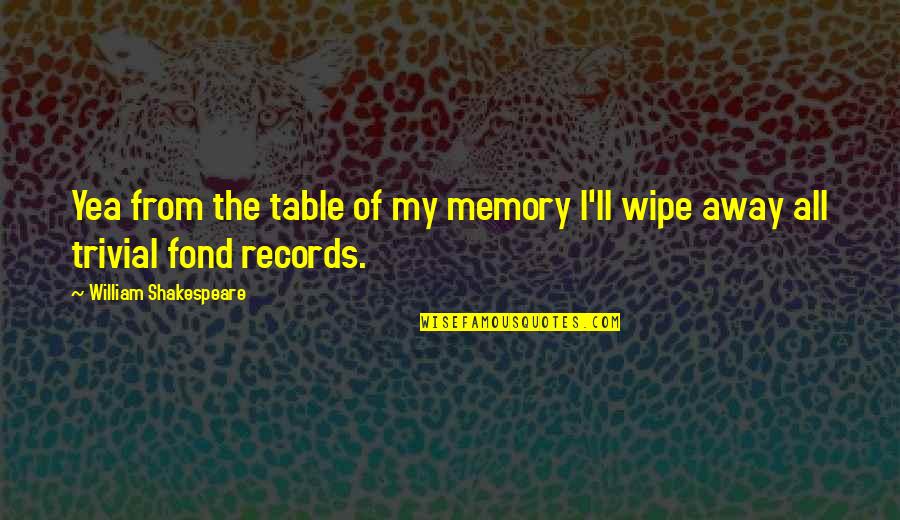 Yea from the table of my memory I'll wipe away all trivial fond records. —
William Shakespeare