Feeling Much Better Quotes
Collection of top 58 famous quotes about Feeling Much Better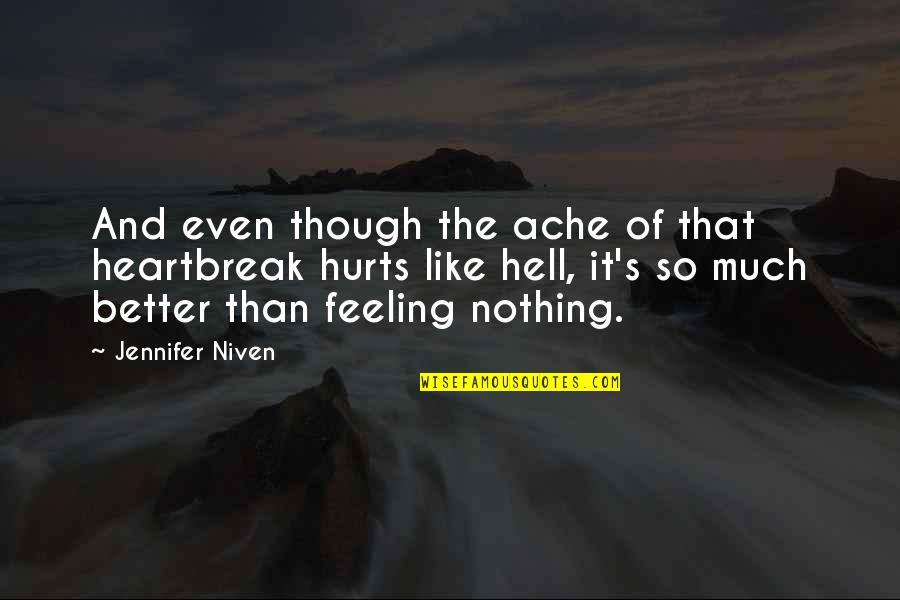 And even though the ache of that heartbreak hurts like hell, it's so much better than feeling nothing.
—
Jennifer Niven
There's no better feeling, even if I've won a race, than recording a personal best. It's setting yourself personal goals, but also realistic goals.
—
Jenny Meadows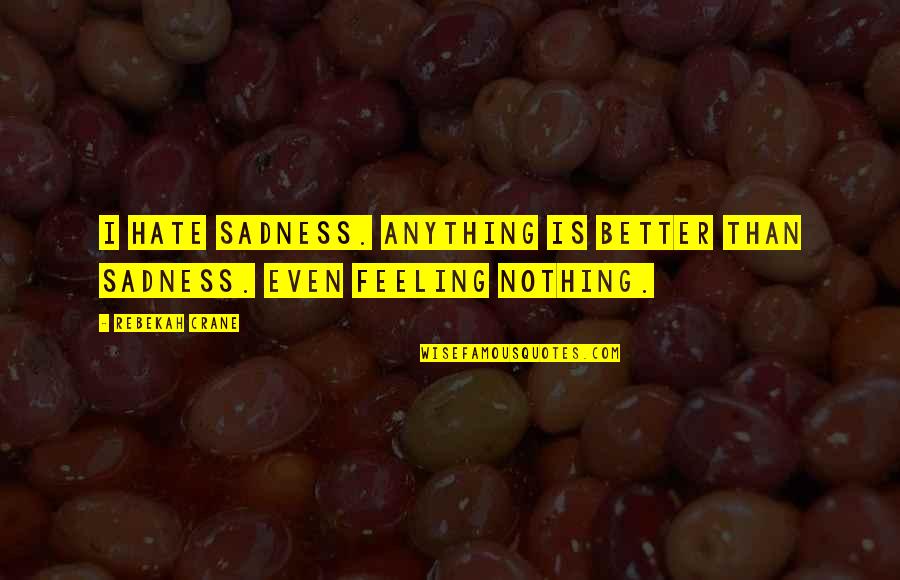 I hate sadness. Anything is better than sadness. Even feeling nothing.
—
Rebekah Crane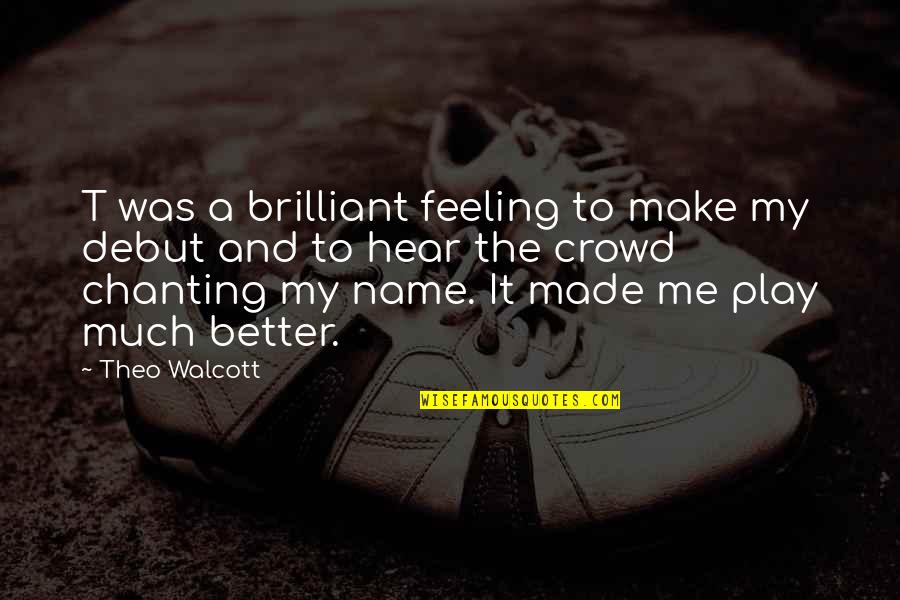 T was a brilliant feeling to make my debut and to hear the crowd chanting my name. It made me play much better.
—
Theo Walcott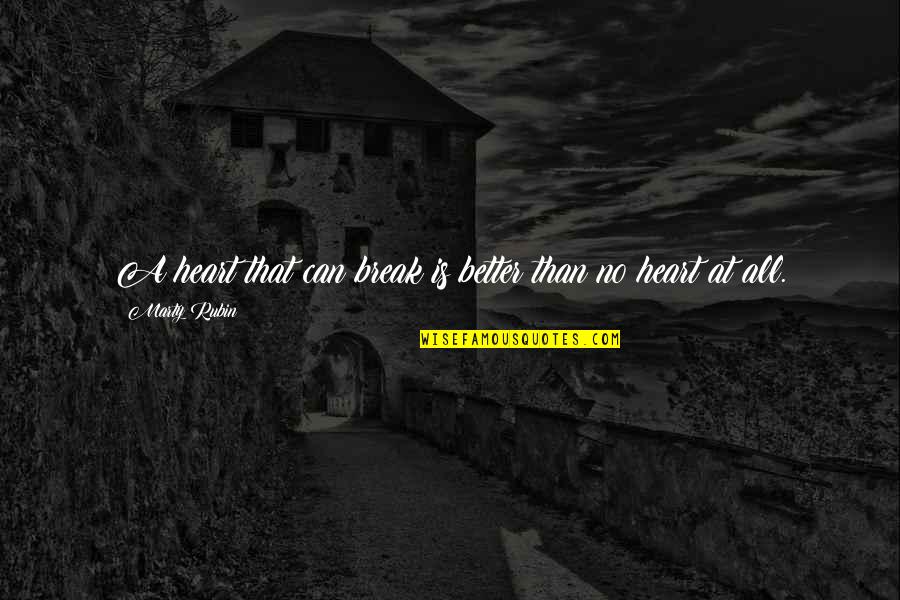 A heart that can break is better than no heart at all.
—
Marty Rubin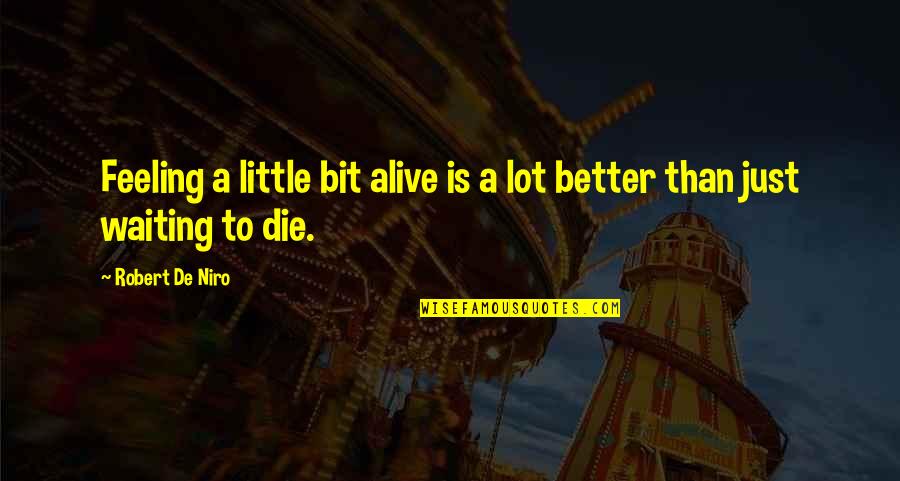 Feeling a little bit alive is a lot better than just waiting to die.
—
Robert De Niro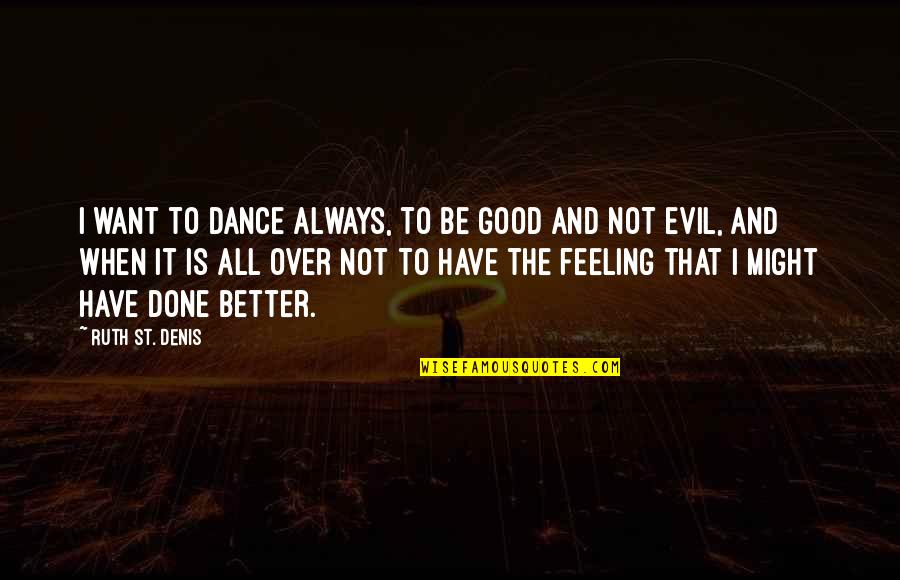 I want to dance always, to be good and not evil, and when it is all over not to have the feeling that I might have done better.
—
Ruth St. Denis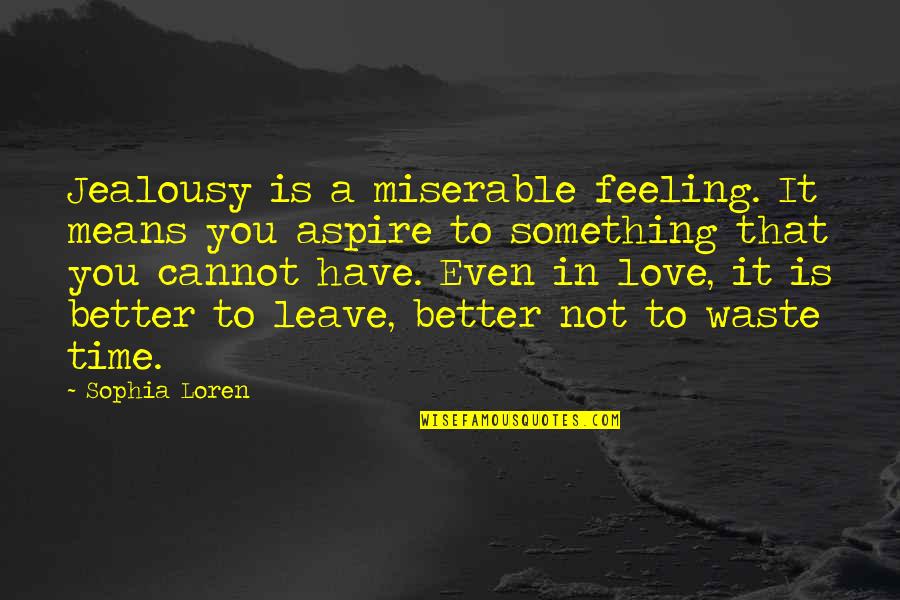 Jealousy is a miserable feeling. It means you aspire to something that you cannot have. Even in love, it is better to leave, better not to waste time. —
Sophia Loren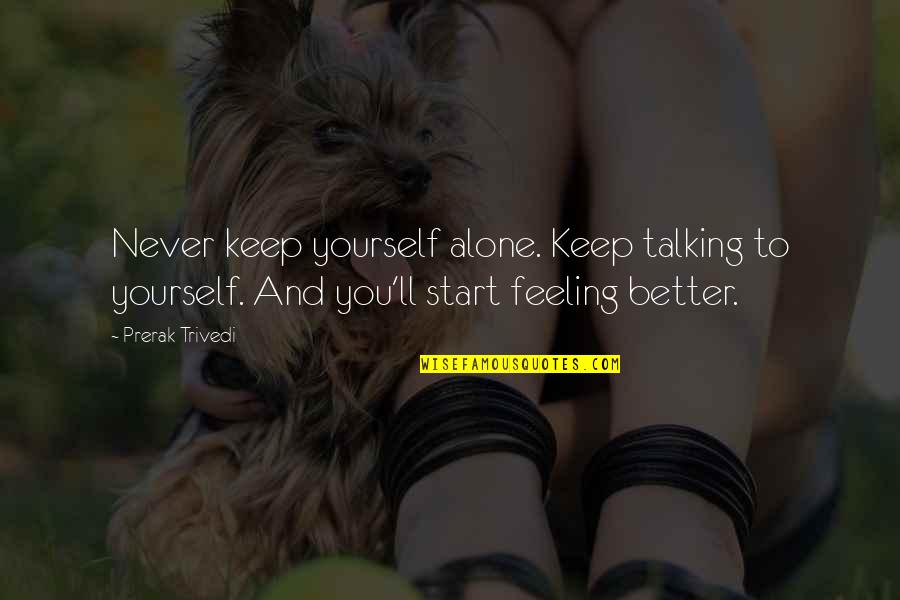 Never keep yourself alone. Keep talking to yourself. And you'll start feeling better. —
Prerak Trivedi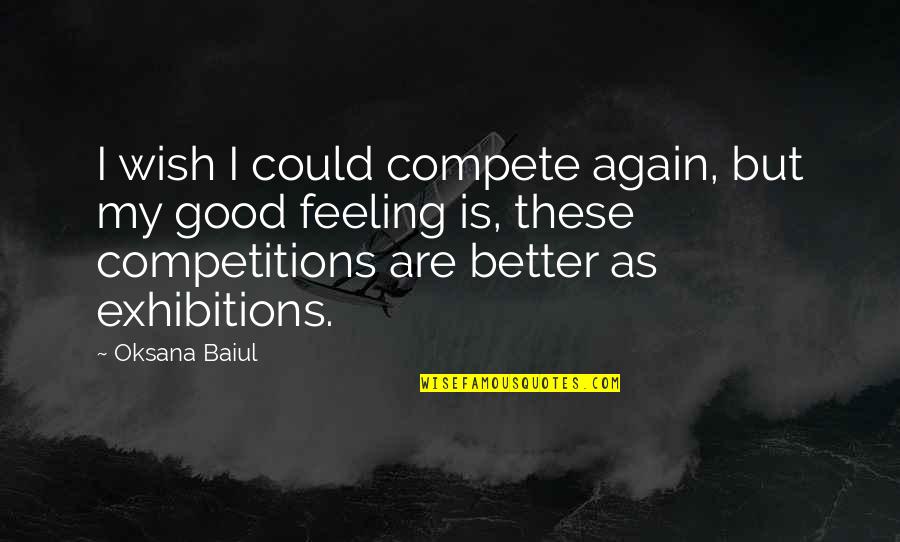 I wish I could compete again, but my good feeling is, these competitions are better as exhibitions. —
Oksana Baiul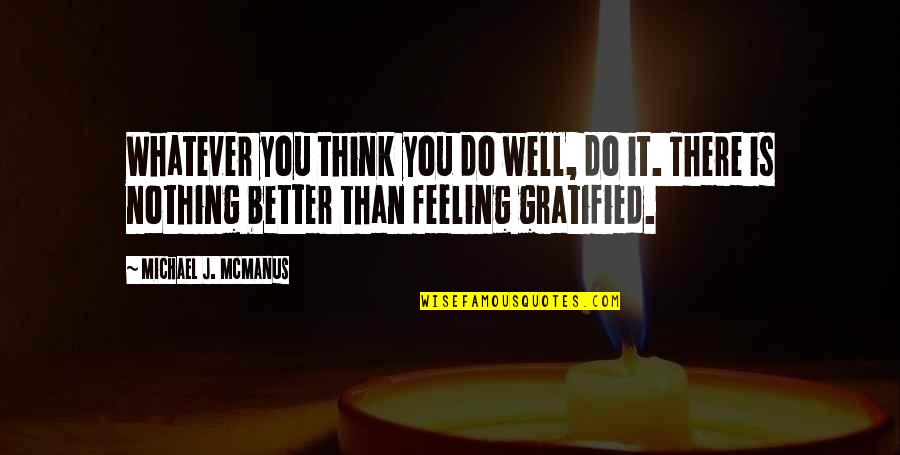 Whatever you think you do well, do it. There is nothing better than feeling gratified. —
Michael J. McManus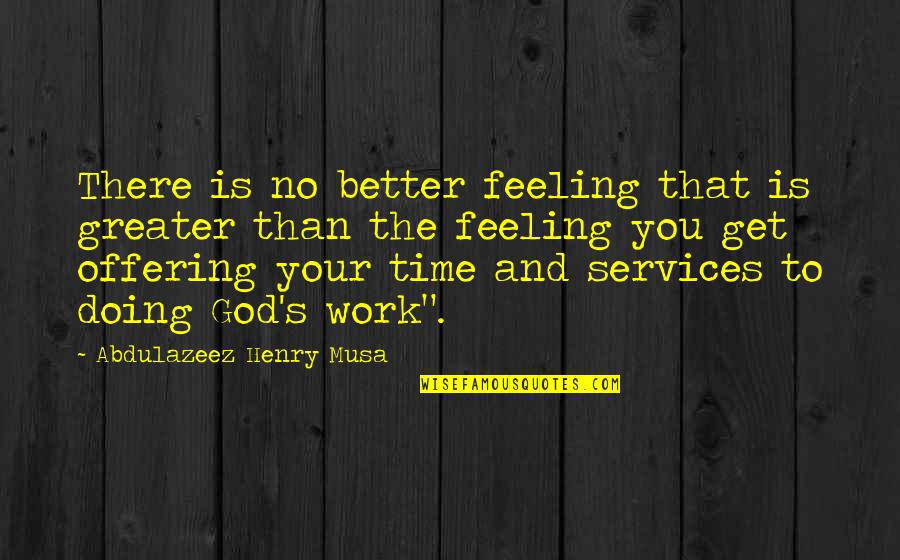 There is no better feeling that is greater than the feeling you get offering your time and services to doing God's work". —
Abdulazeez Henry Musa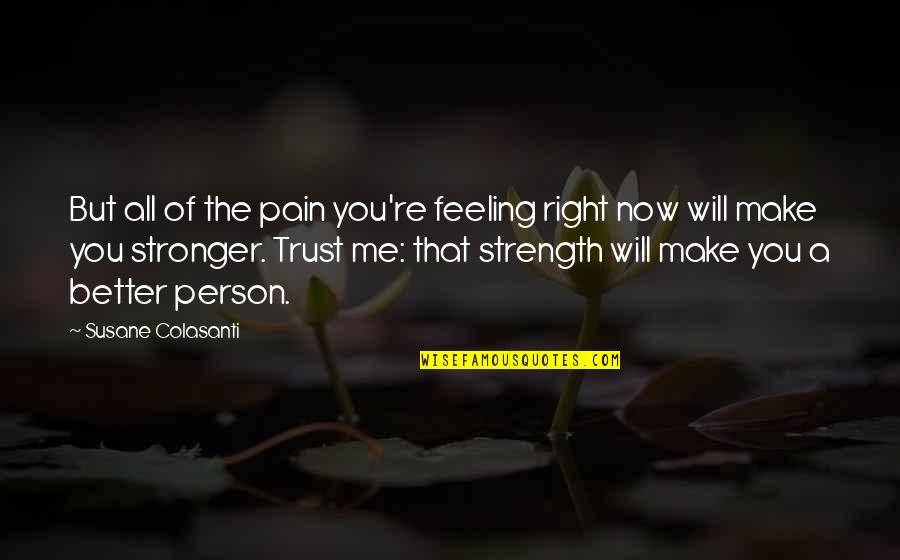 But all of the pain you're feeling right now will make you stronger. Trust me: that strength will make you a better person. —
Susane Colasanti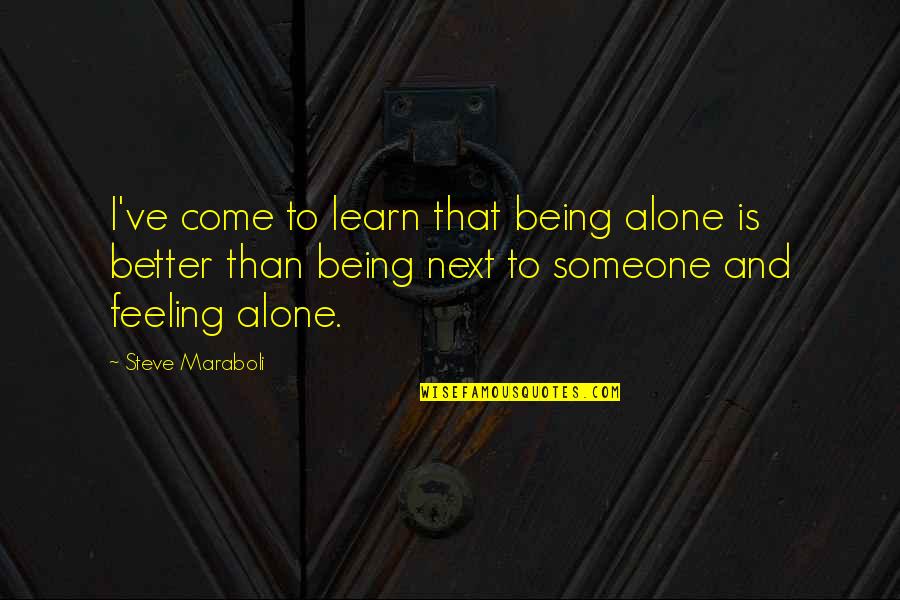 I've come to learn that being alone is better than being next to someone and feeling alone. —
Steve Maraboli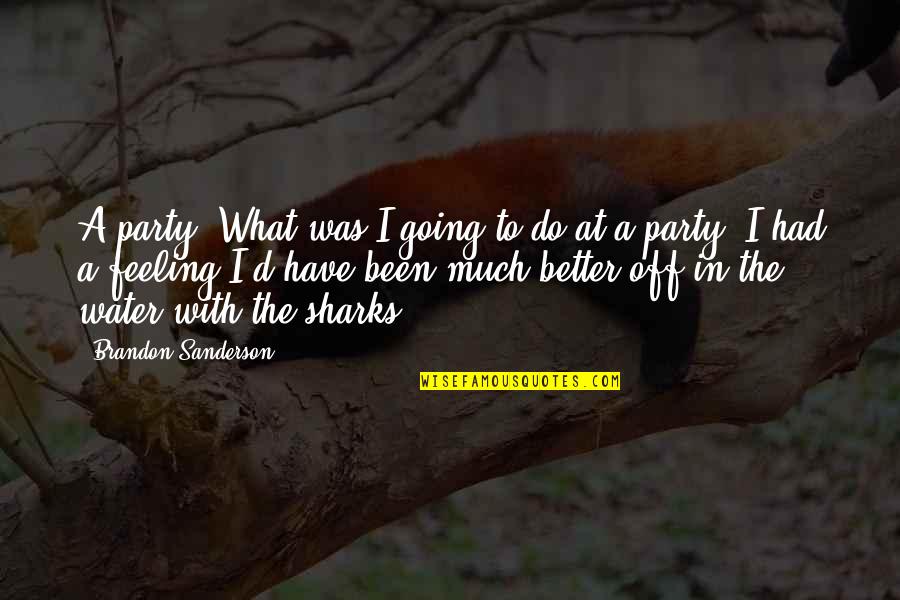 A party. What was I going to do at a party? I had a feeling I'd have been much better off in the water with the sharks. —
Brandon Sanderson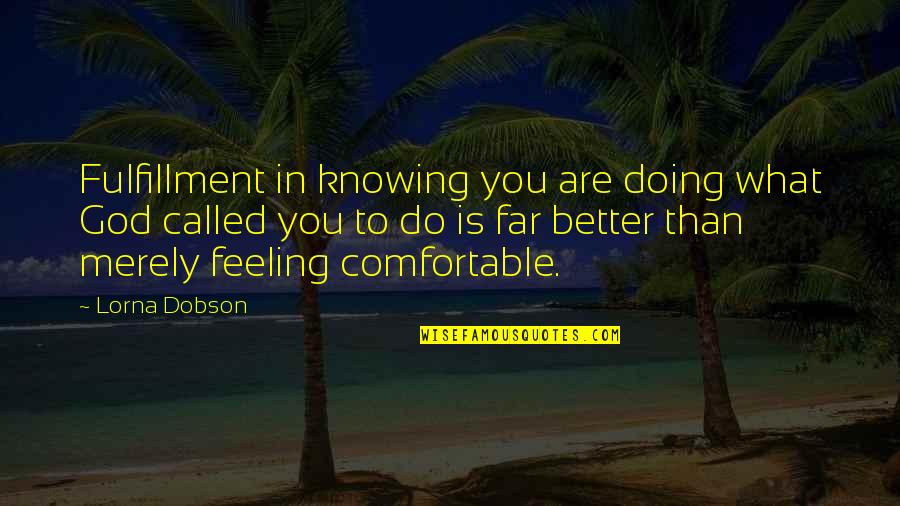 Fulfillment in knowing you are doing what God called you to do is far better than merely feeling comfortable. —
Lorna Dobson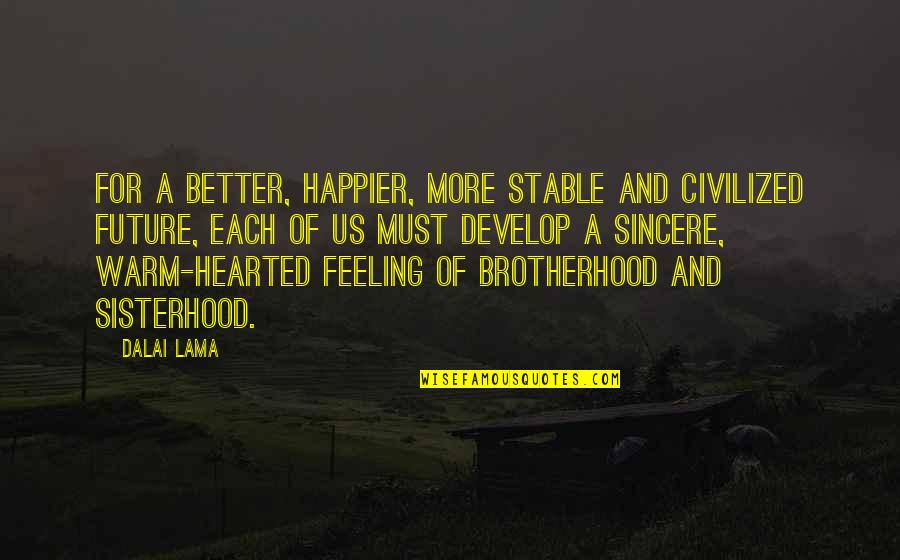 For a better, happier, more stable and civilized future, each of us must develop a sincere, warm-hearted feeling of brotherhood and sisterhood. —
Dalai Lama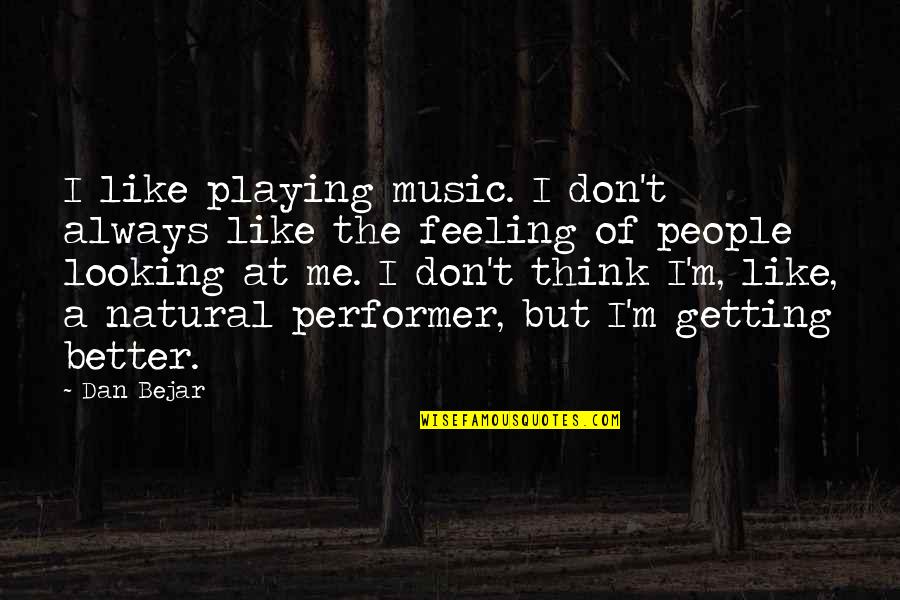 I like playing music. I don't always like the feeling of people looking at me. I don't think I'm, like, a natural performer, but I'm getting better. —
Dan Bejar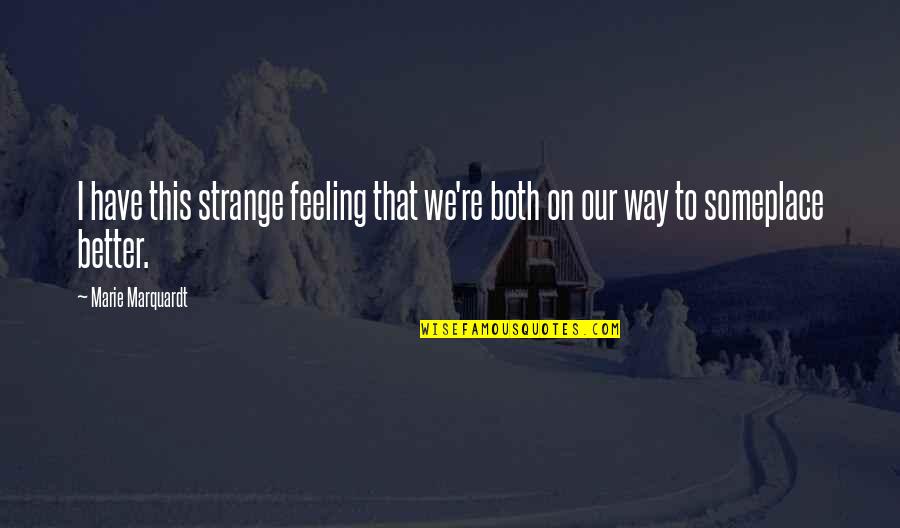 I have this strange feeling that we're both on our way to someplace better. —
Marie Marquardt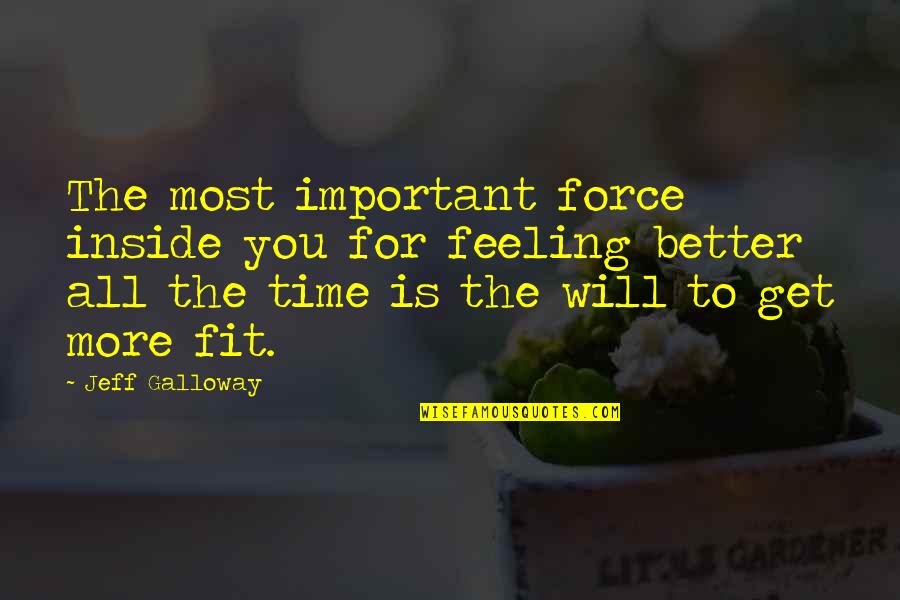 The most important force inside you for feeling better all the time is the will to get more fit. —
Jeff Galloway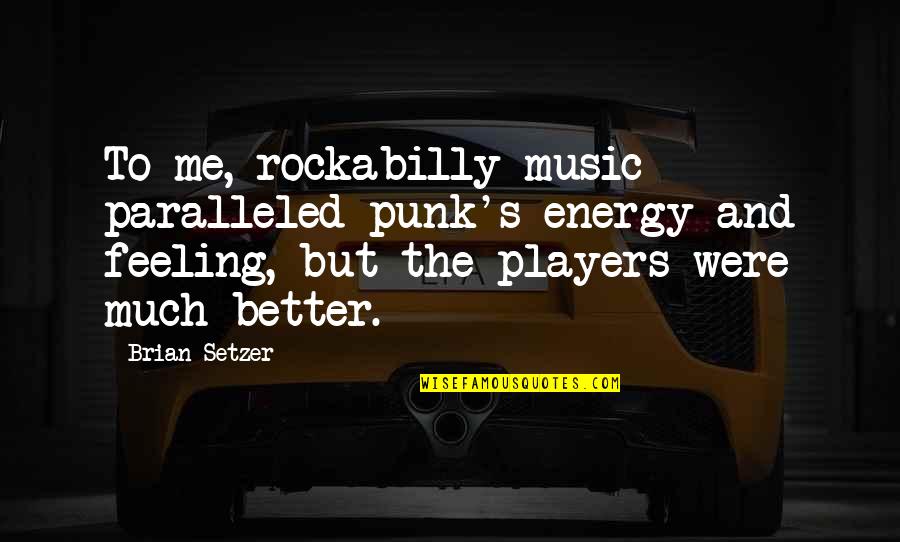 To me, rockabilly music paralleled punk's energy and feeling, but the players were much better. —
Brian Setzer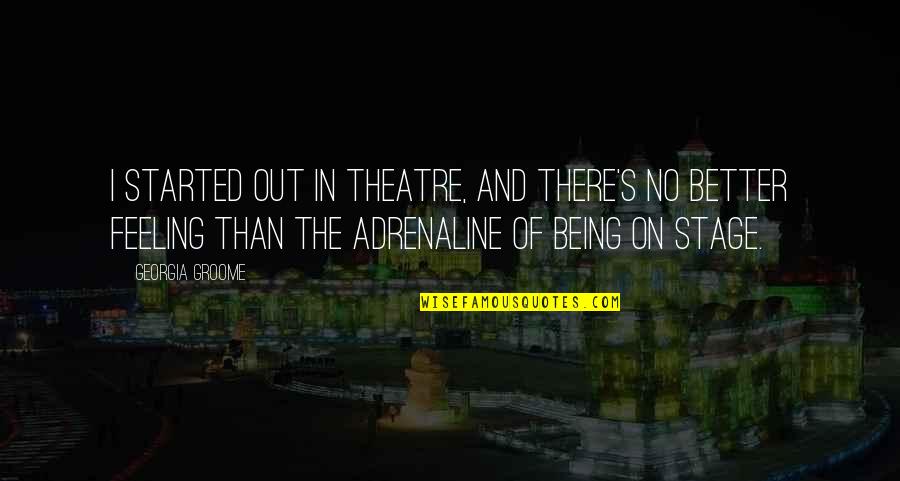 I started out in theatre, and there's no better feeling than the adrenaline of being on stage. —
Georgia Groome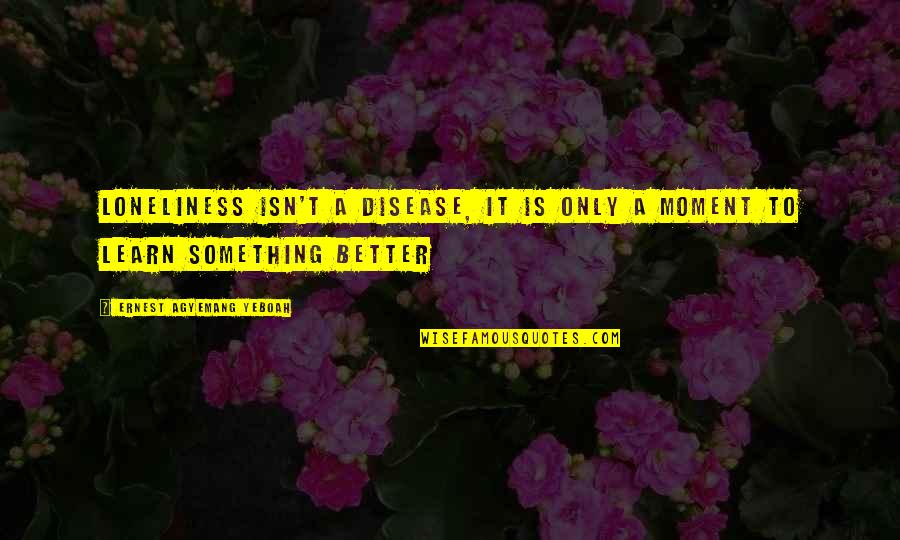 Loneliness isn't a disease, it is only a moment to learn something better —
Ernest Agyemang Yeboah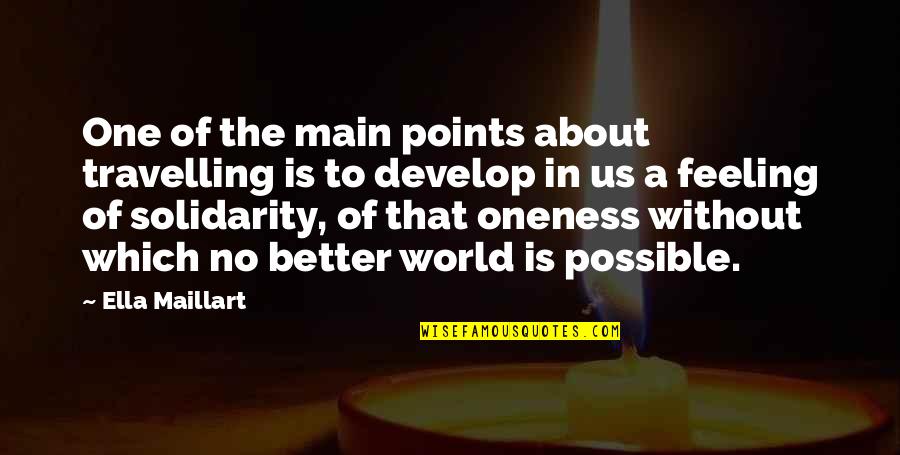 One of the main points about travelling is to develop in us a feeling of solidarity, of that oneness without which no better world is possible. —
Ella Maillart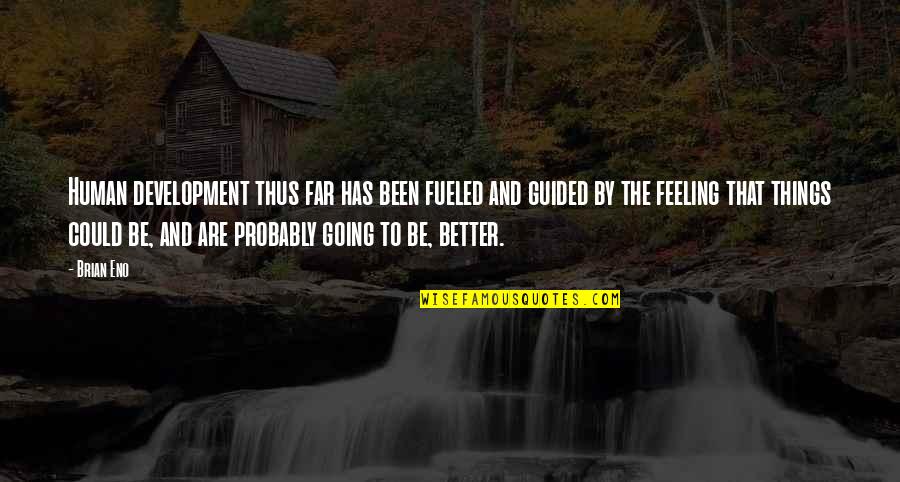 Human development thus far has been fueled and guided by the feeling that things could be, and are probably going to be, better. —
Brian Eno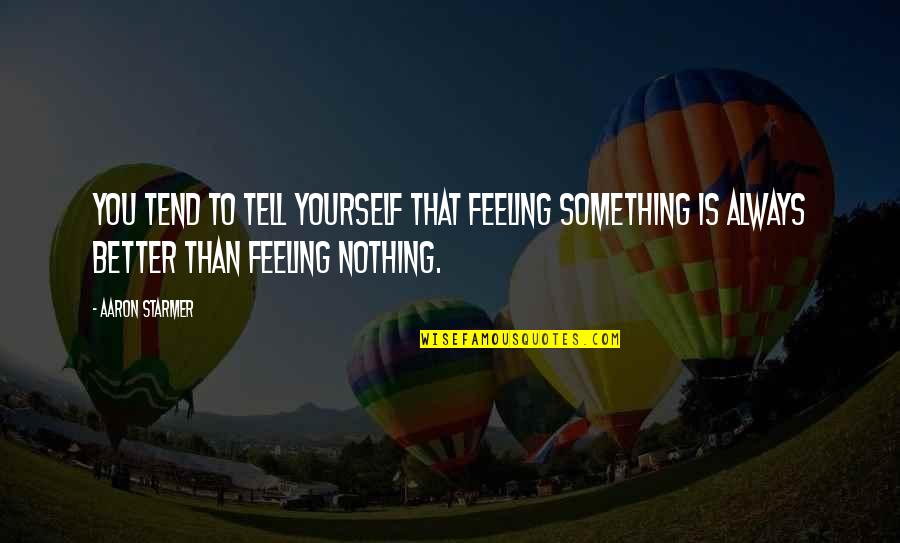 You tend to tell yourself that feeling something is always better than feeling nothing. —
Aaron Starmer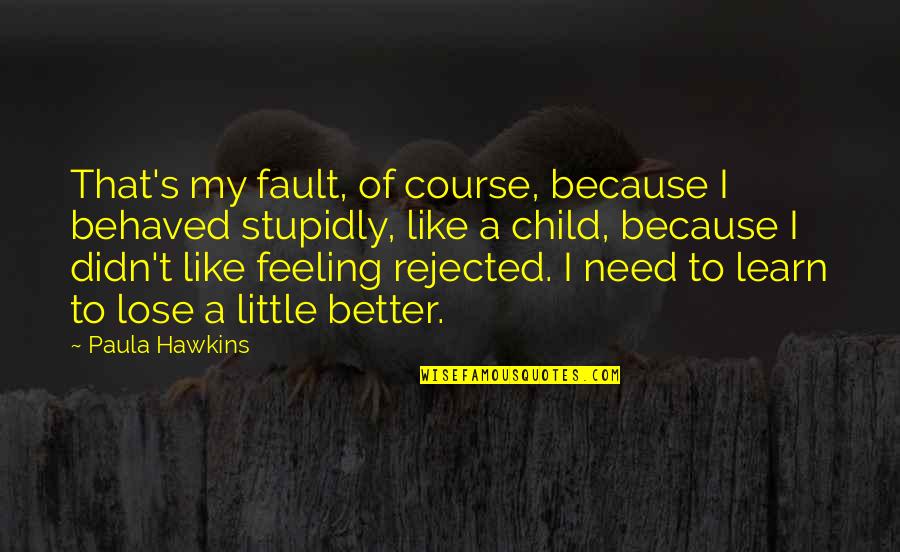 That's my fault, of course, because I behaved stupidly, like a child, because I didn't like feeling rejected. I need to learn to lose a little better. —
Paula Hawkins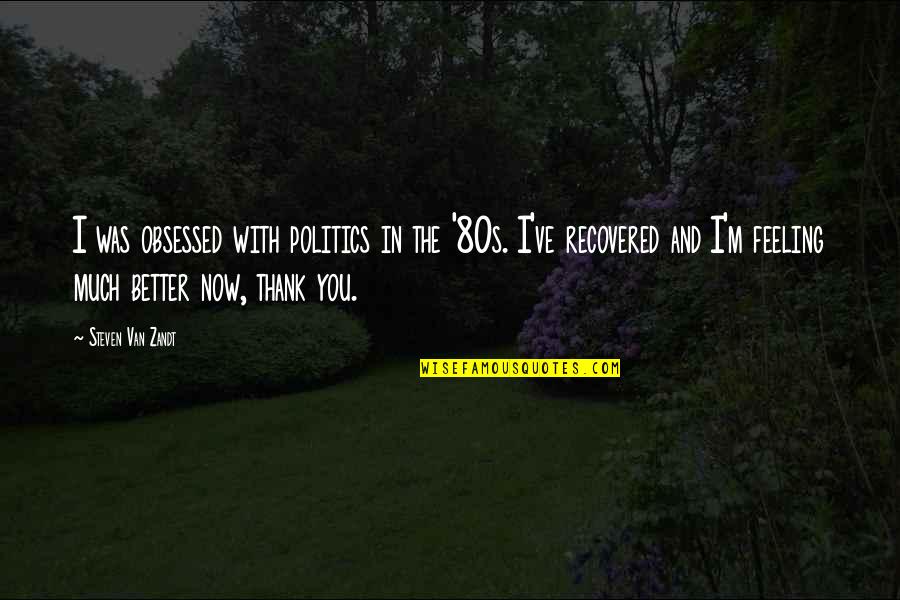 I was obsessed with politics in the '80s. I've recovered and I'm
feeling much better
now, thank you. —
Steven Van Zandt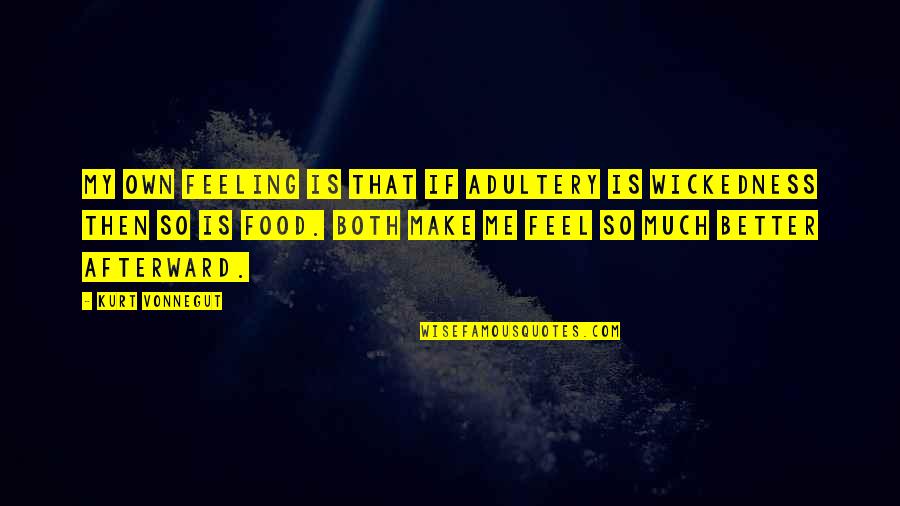 My own feeling is that if adultery is wickedness then so is food. Both make me feel so much better afterward. —
Kurt Vonnegut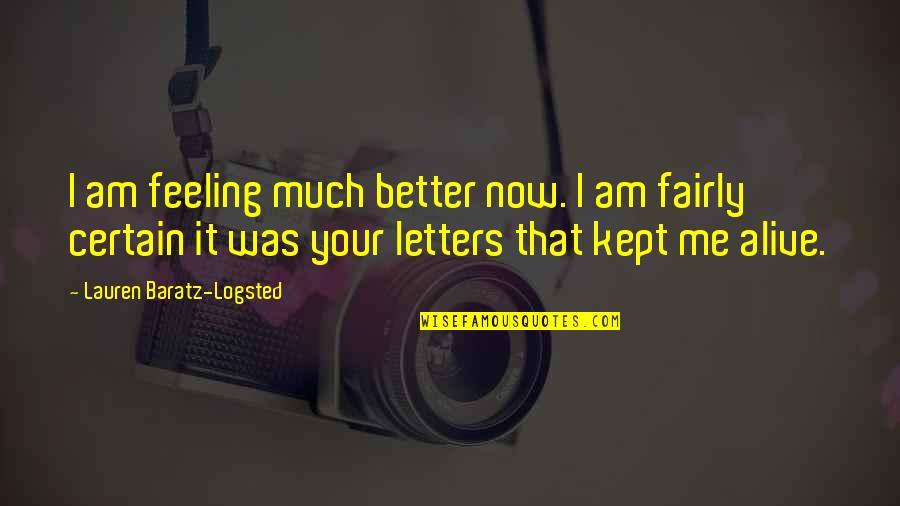 I am
feeling much better
now. I am fairly certain it was your letters that kept me alive. —
Lauren Baratz-Logsted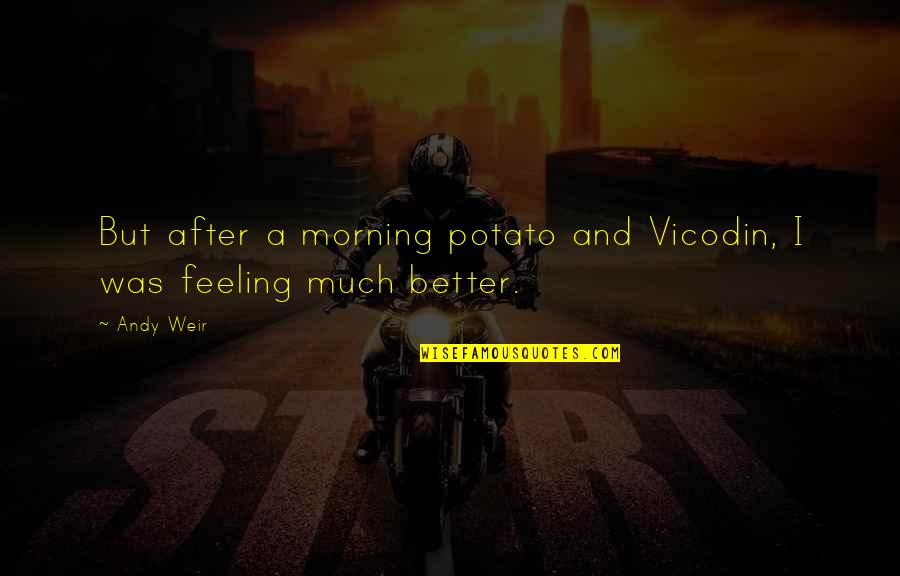 But after a morning potato and Vicodin, I was
feeling much better
. —
Andy Weir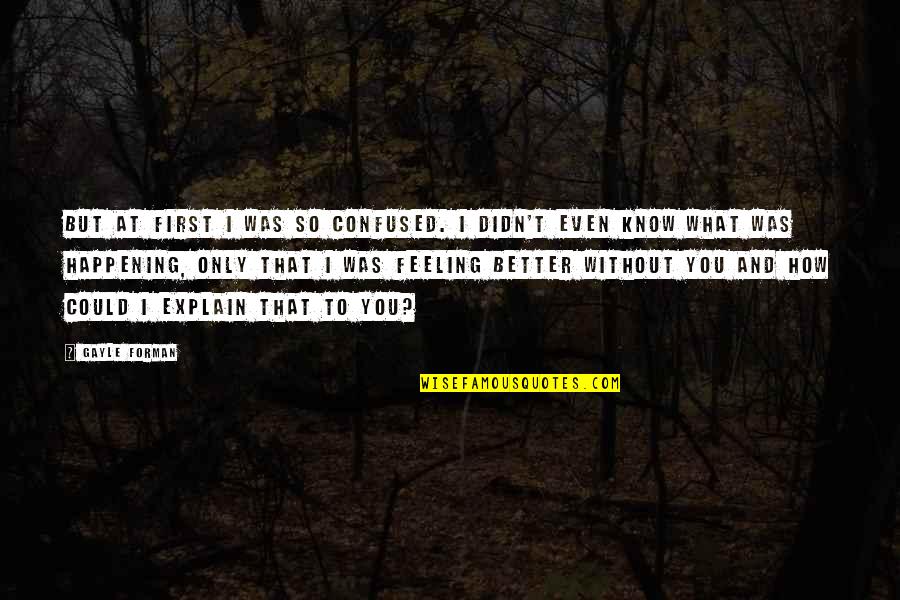 But at first I was so confused. I didn't even know what was happening, only that I was feeling better without you and how could I explain that to you? —
Gayle Forman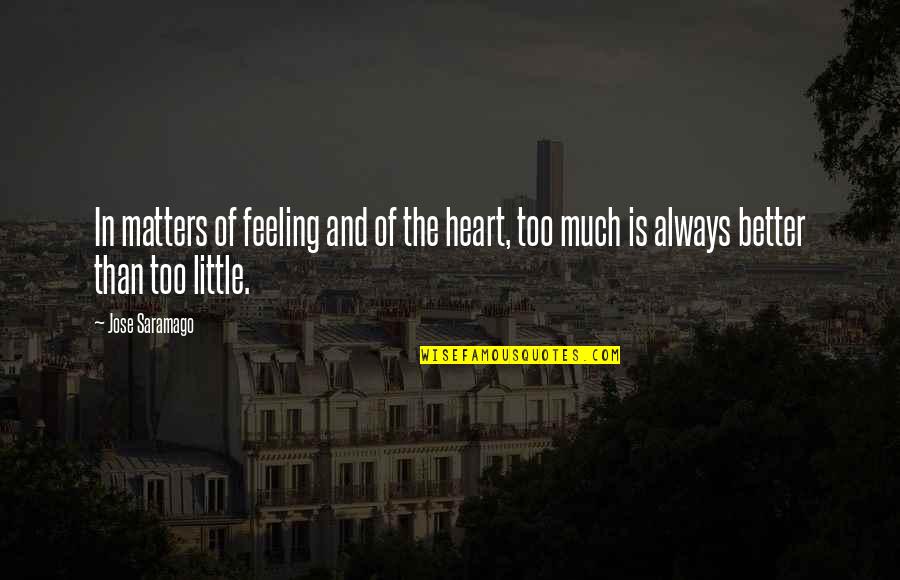 In matters of feeling and of the heart, too much is always better than too little. —
Jose Saramago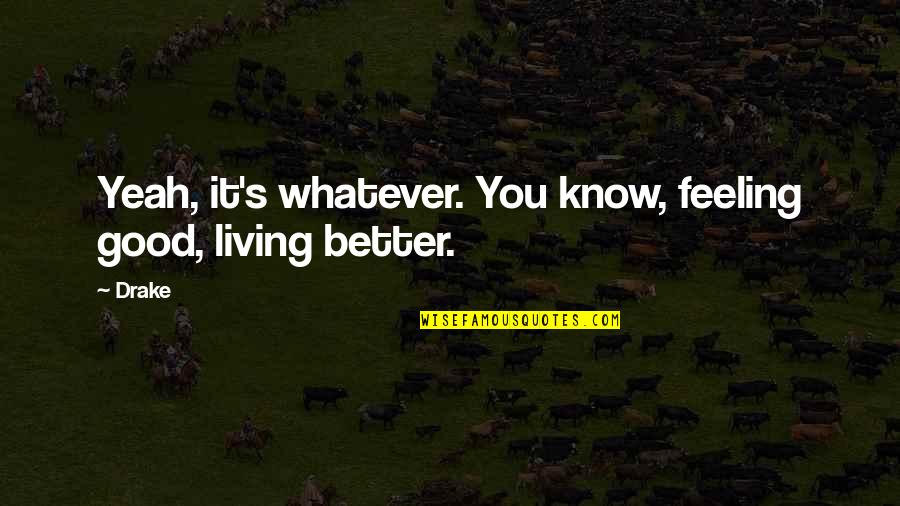 Yeah, it's whatever. You know, feeling good, living better. —
Drake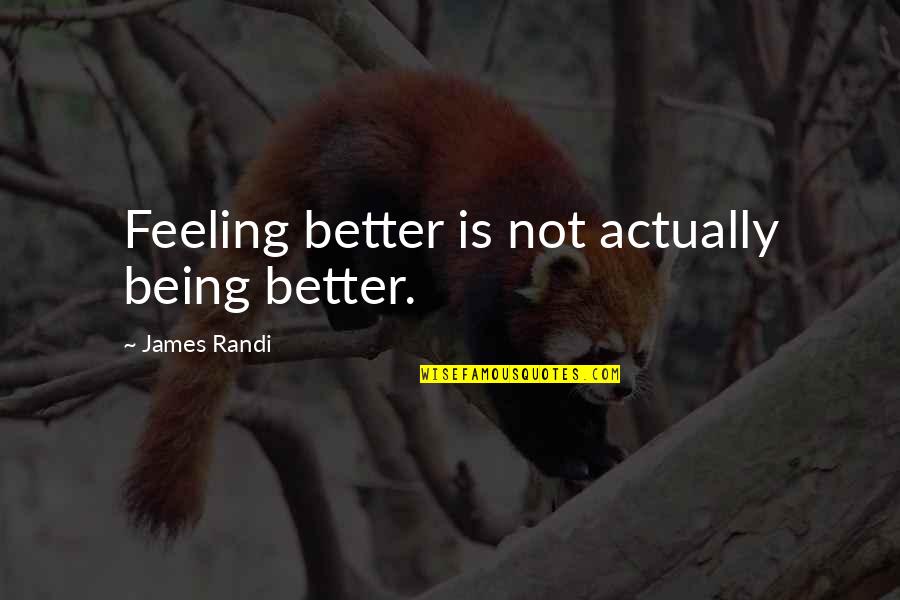 Feeling better is not actually being better. —
James Randi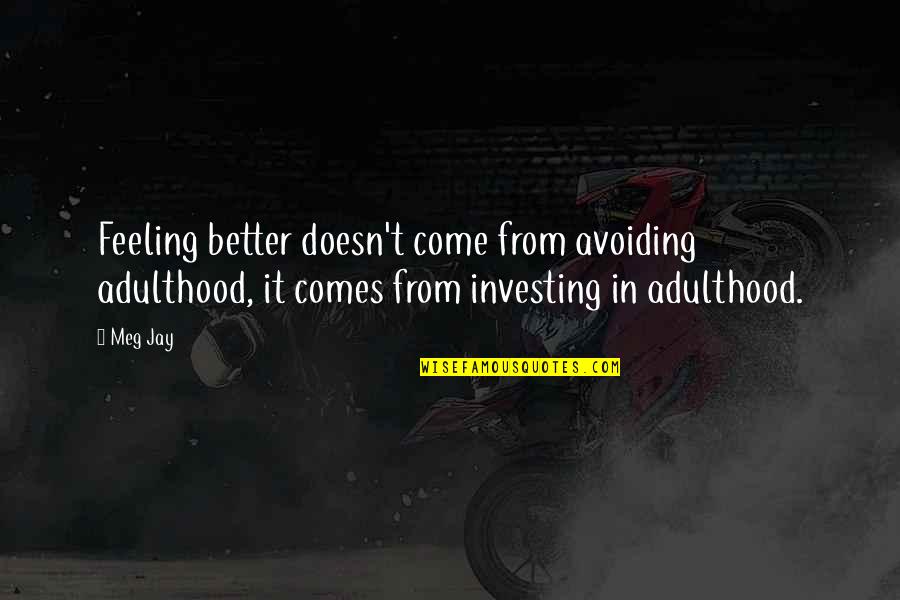 Feeling better doesn't come from avoiding adulthood, it comes from investing in adulthood. —
Meg Jay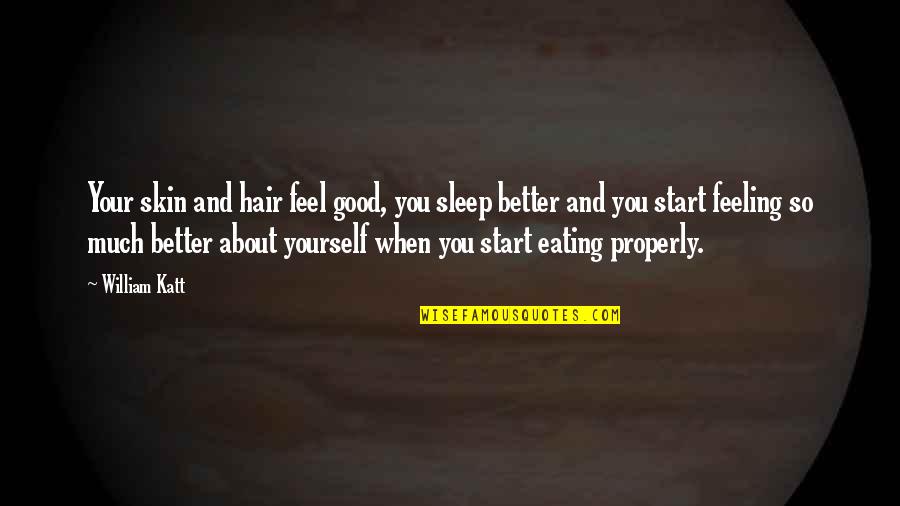 Your skin and hair feel good, you sleep better and you start feeling so much better about yourself when you start eating properly. —
William Katt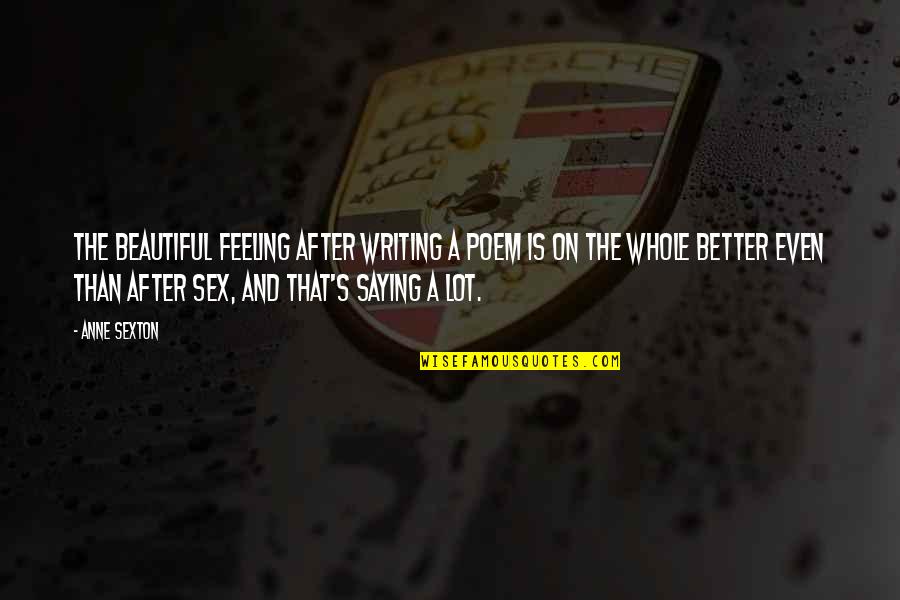 The beautiful feeling after writing a poem is on the whole better even than after sex, and that's saying a lot. —
Anne Sexton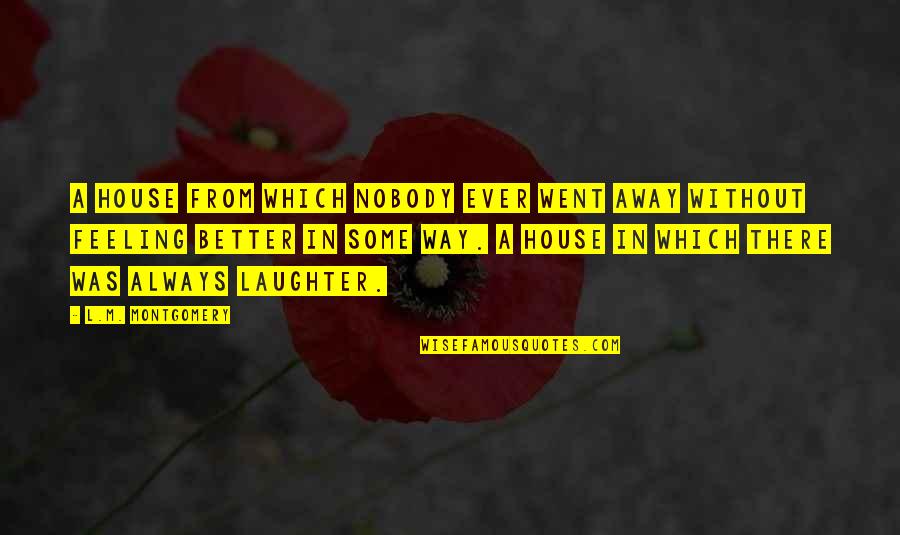 A house from which nobody ever went away without feeling better in some way. A house in which there was always laughter. —
L.M. Montgomery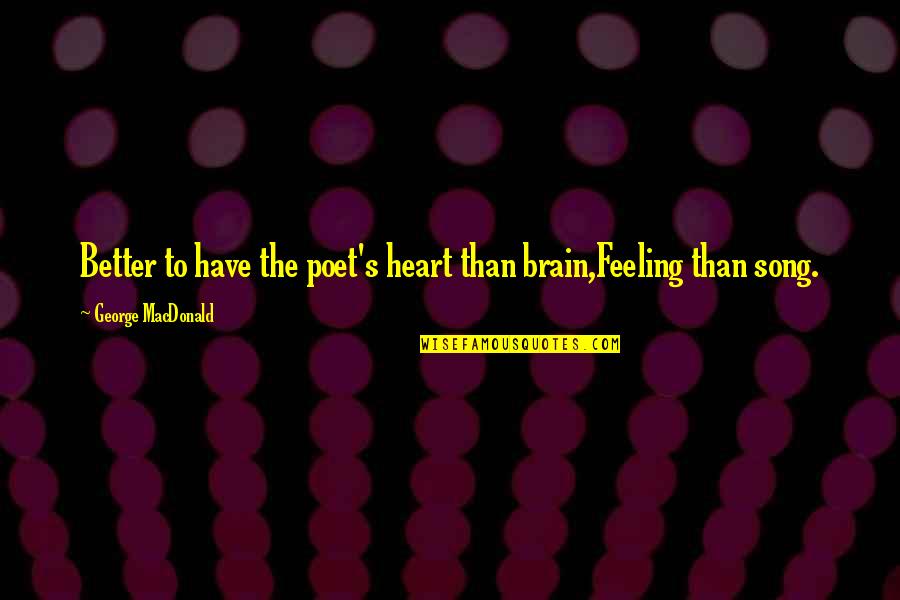 Better to have the poet's heart than brain,
Feeling than song. —
George MacDonald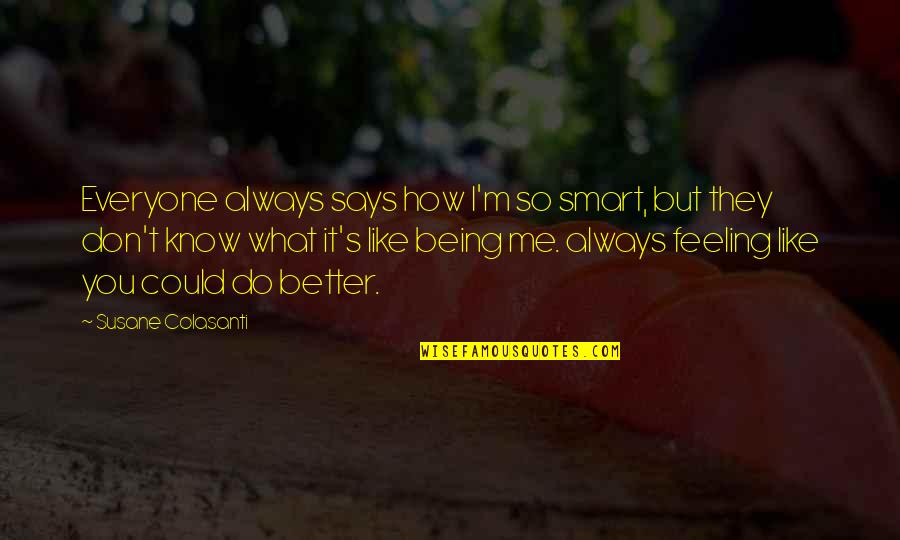 Everyone always says how I'm so smart, but they don't know what it's like being me. always feeling like you could do better. —
Susane Colasanti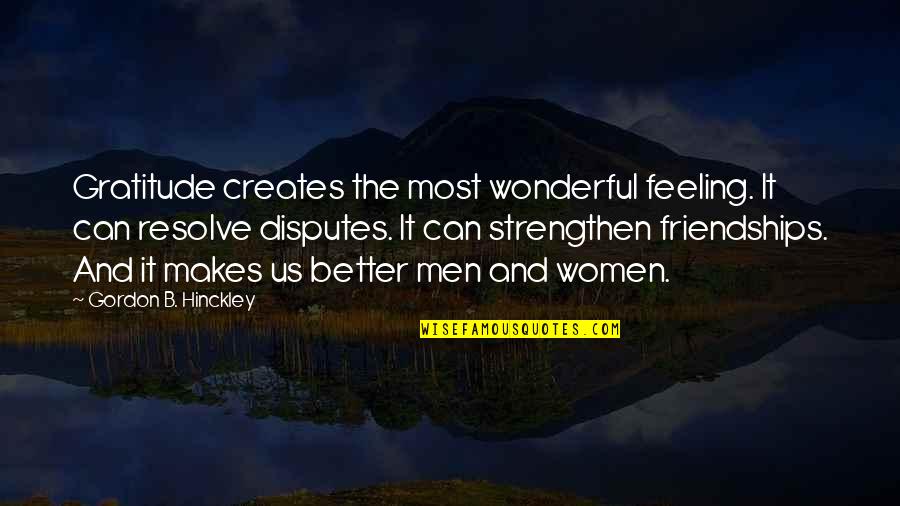 Gratitude creates the most wonderful feeling. It can resolve disputes. It can strengthen friendships. And it makes us better men and women. —
Gordon B. Hinckley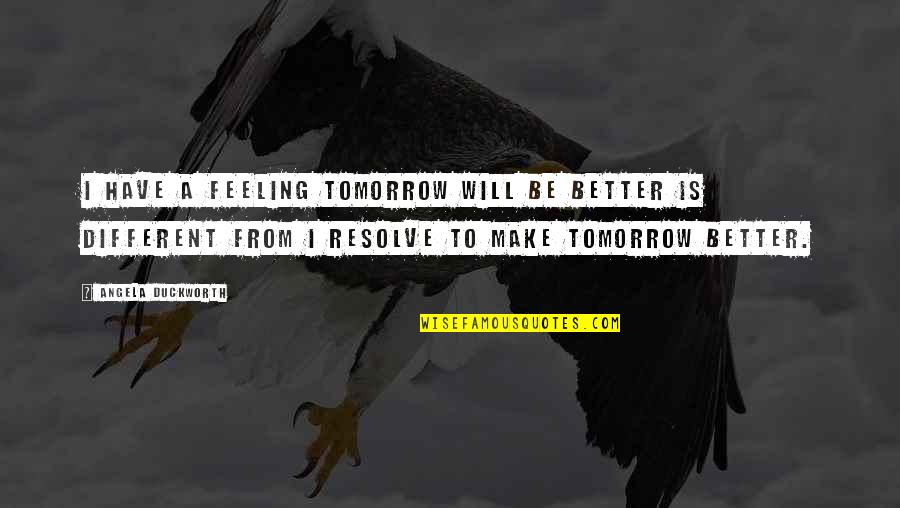 I have a feeling tomorrow will be better is different from I resolve to make tomorrow better. —
Angela Duckworth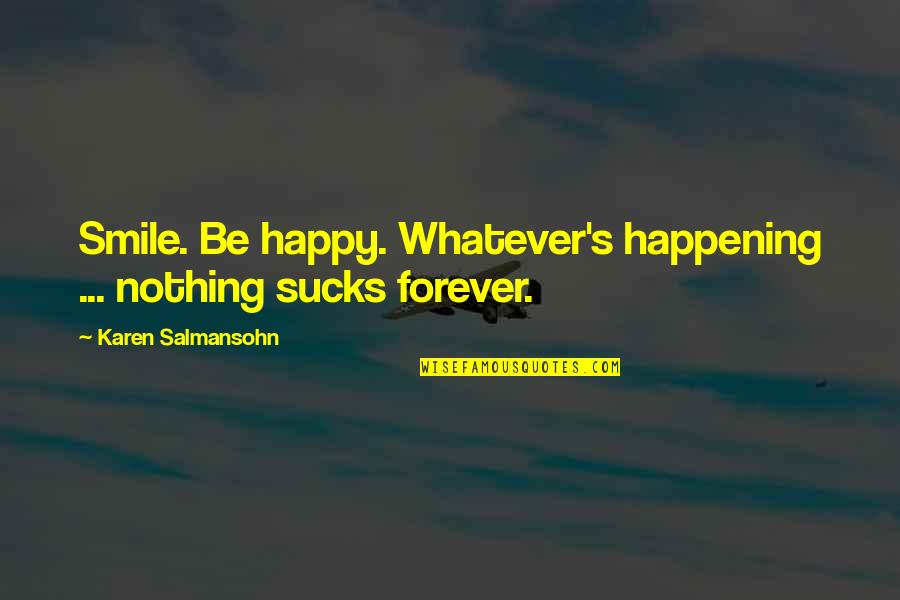 Smile. Be happy. Whatever's happening ... nothing sucks forever. —
Karen Salmansohn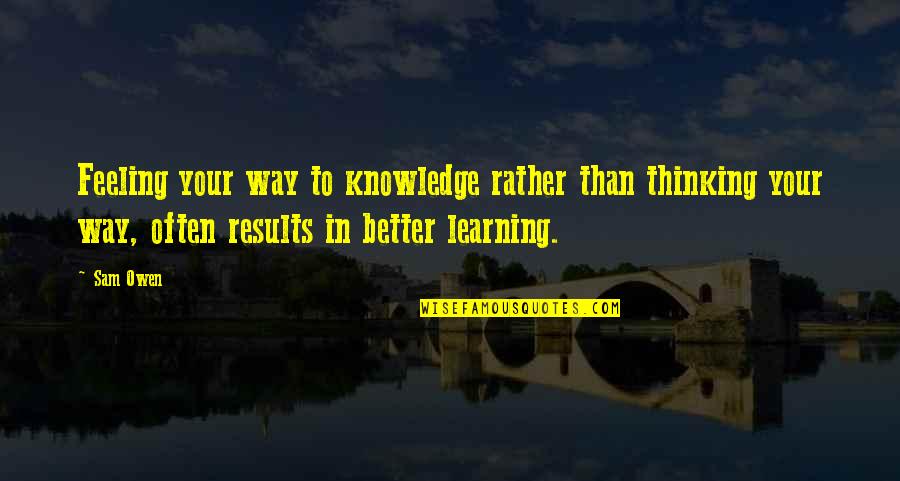 Feeling your way to knowledge rather than thinking your way, often results in better learning. —
Sam Owen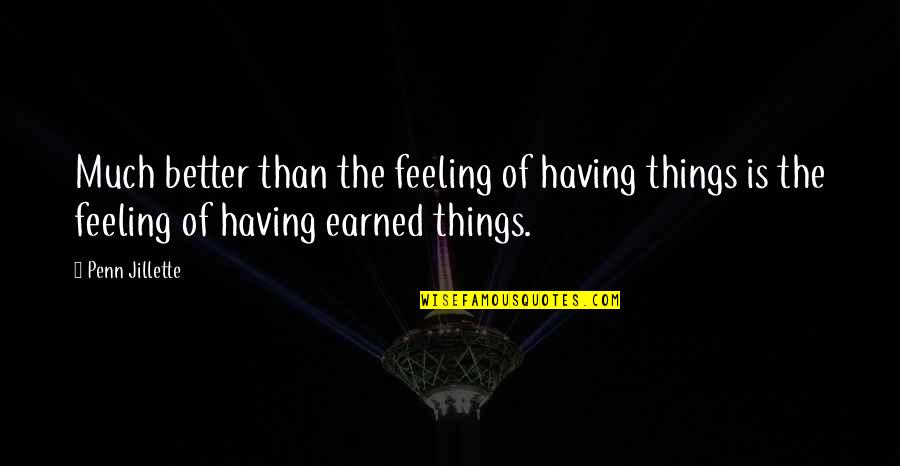 Much better than the feeling of having things is the feeling of having earned things. —
Penn Jillette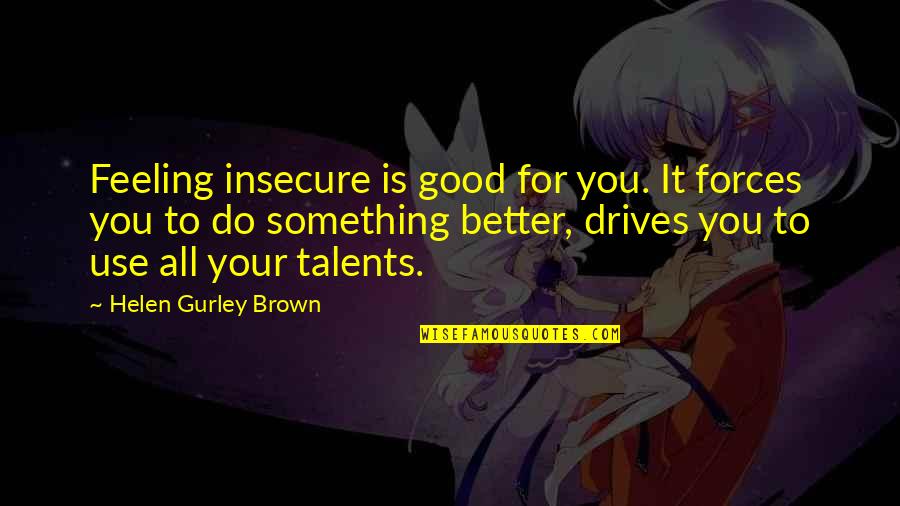 Feeling insecure is good for you. It forces you to do something better, drives you to use all your talents. —
Helen Gurley Brown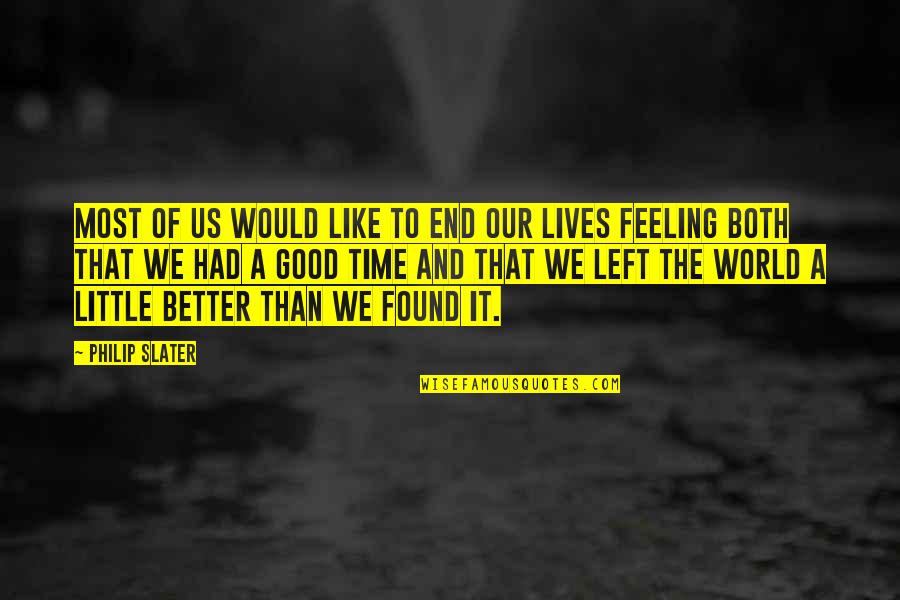 Most of us would like to end our lives feeling both that we had a good time and that we left the world a little better than we found it. —
Philip Slater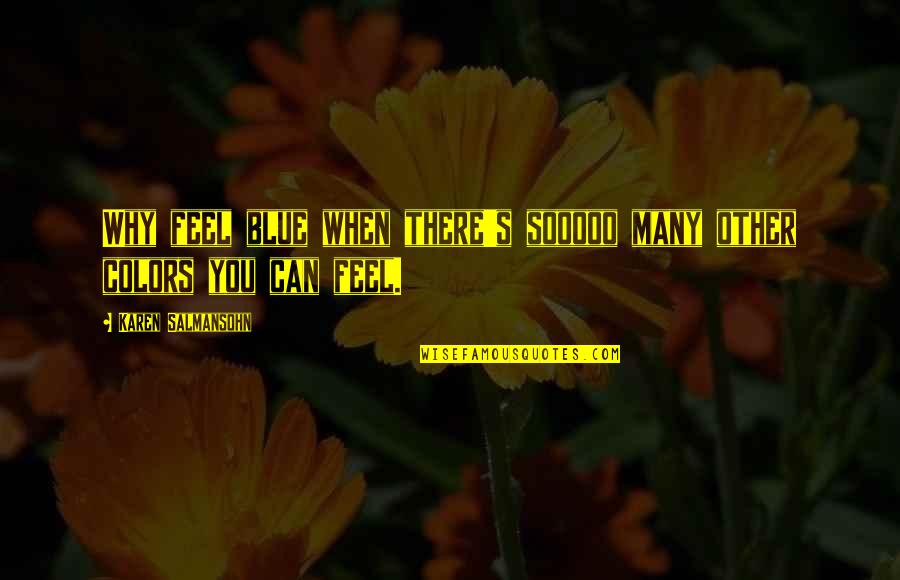 Why feel blue when there's sooooo many other colors you can feel. —
Karen Salmansohn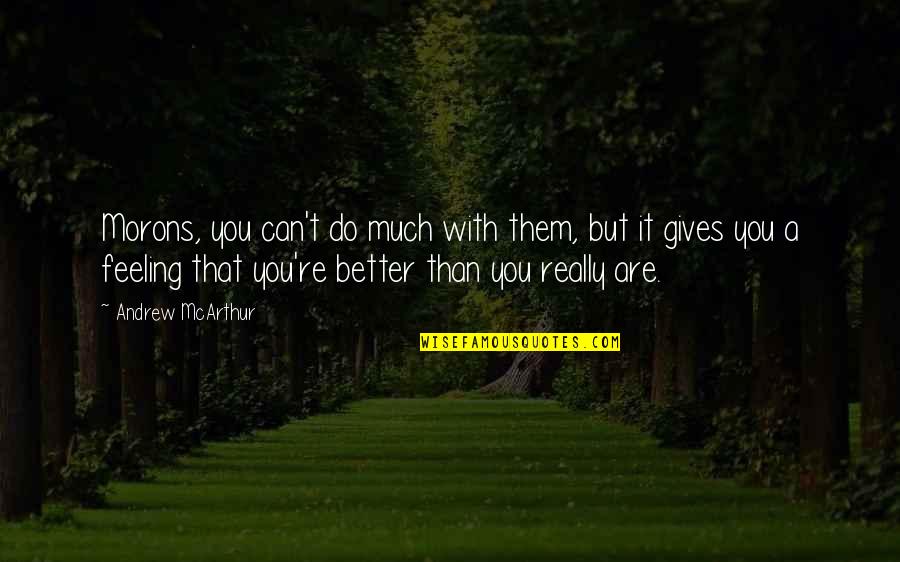 Morons, you can't do much with them, but it gives you a feeling that you're better than you really are. —
Andrew McArthur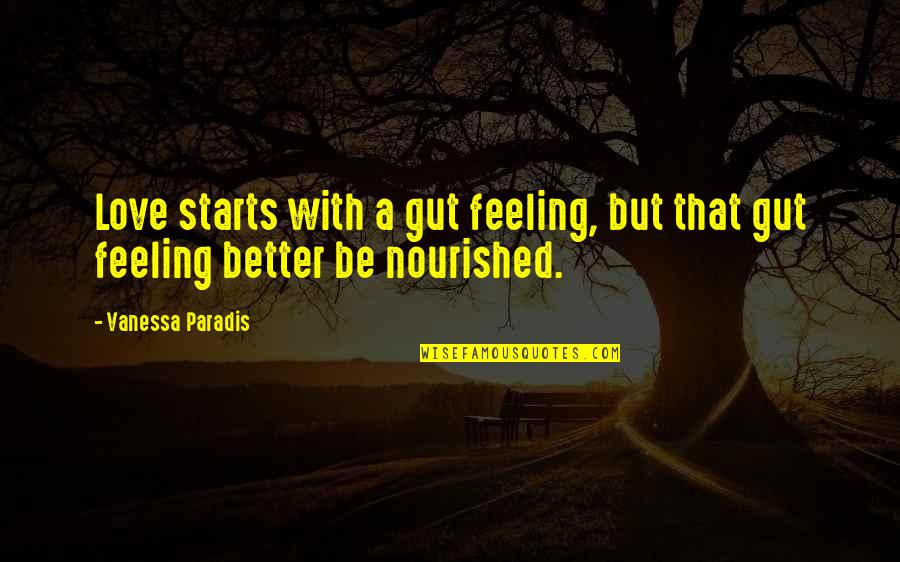 Love starts with a gut feeling, but that gut feeling better be nourished. —
Vanessa Paradis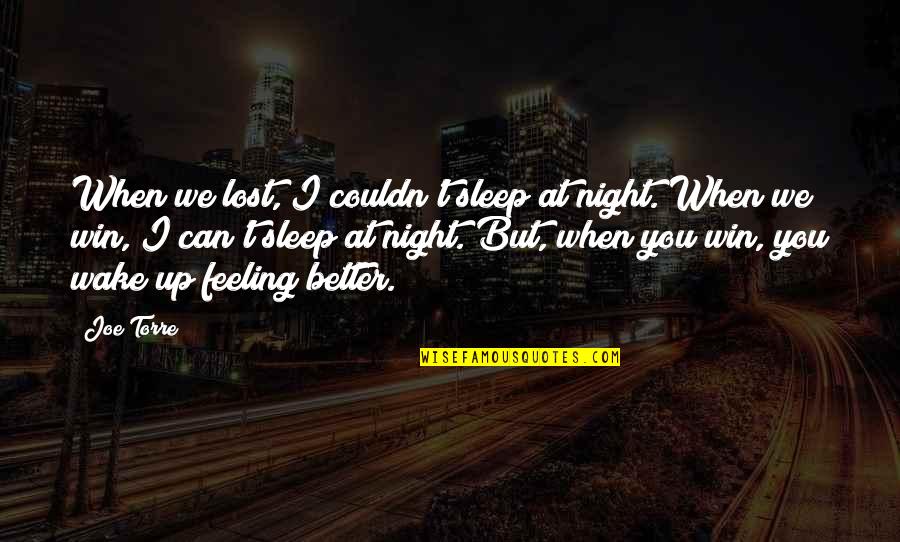 When we lost, I couldn't sleep at night. When we win, I can't sleep at night. But, when you win, you wake up feeling better. —
Joe Torre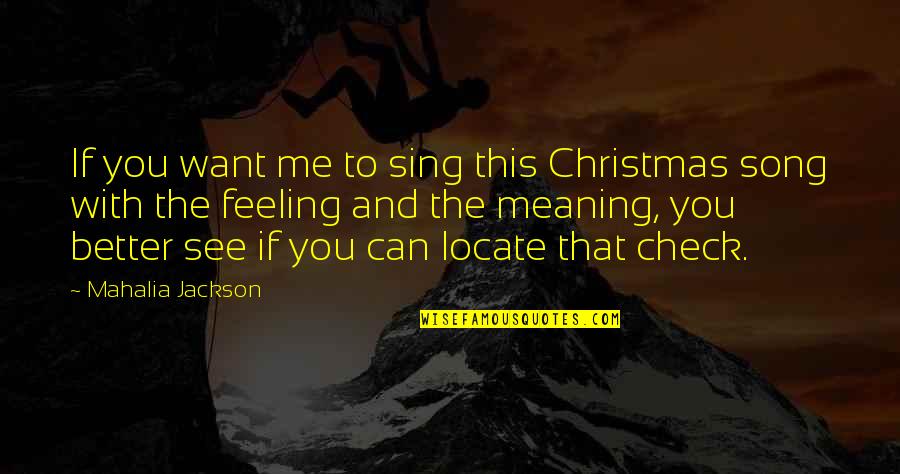 If you want me to sing this Christmas song with the feeling and the meaning, you better see if you can locate that check. —
Mahalia Jackson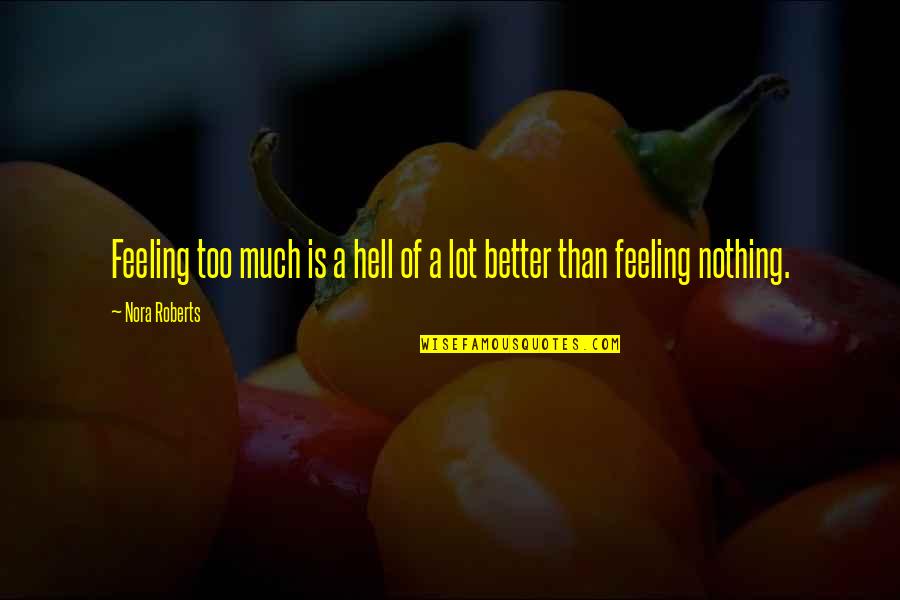 Feeling too much is a hell of a lot better than feeling nothing. —
Nora Roberts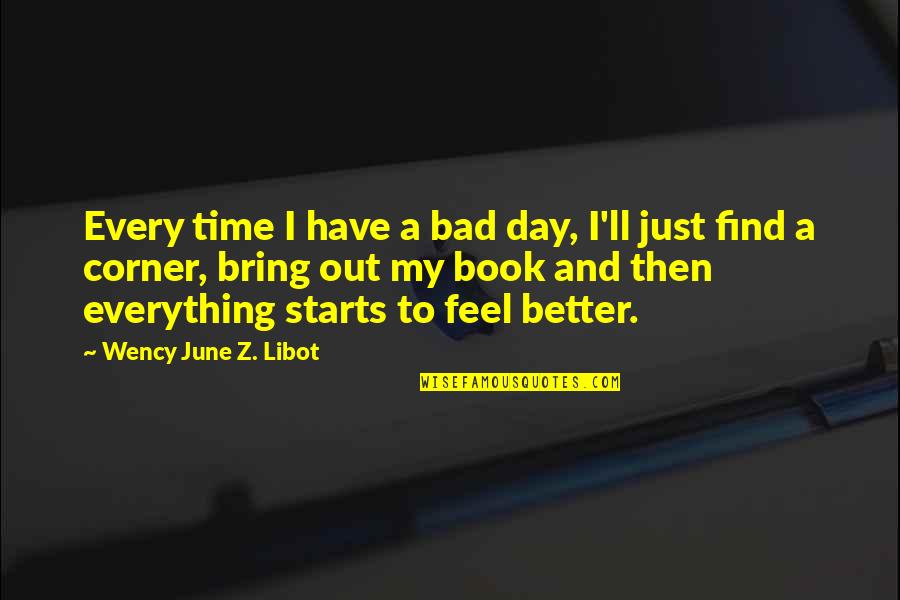 Every time I have a bad day, I'll just find a corner, bring out my book and then everything starts to feel better. —
Wency June Z. Libot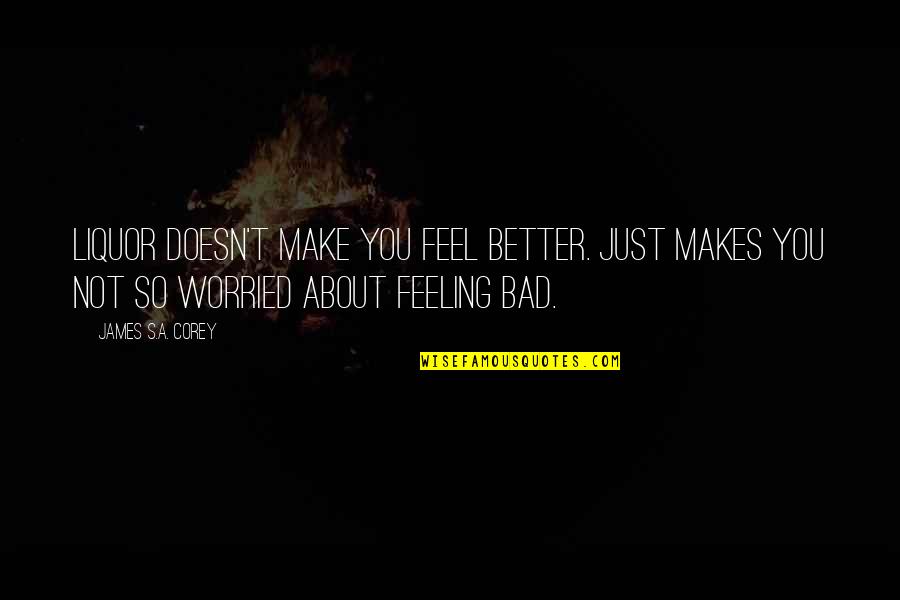 Liquor doesn't make you feel better. Just makes you not so worried about feeling bad. —
James S.A. Corey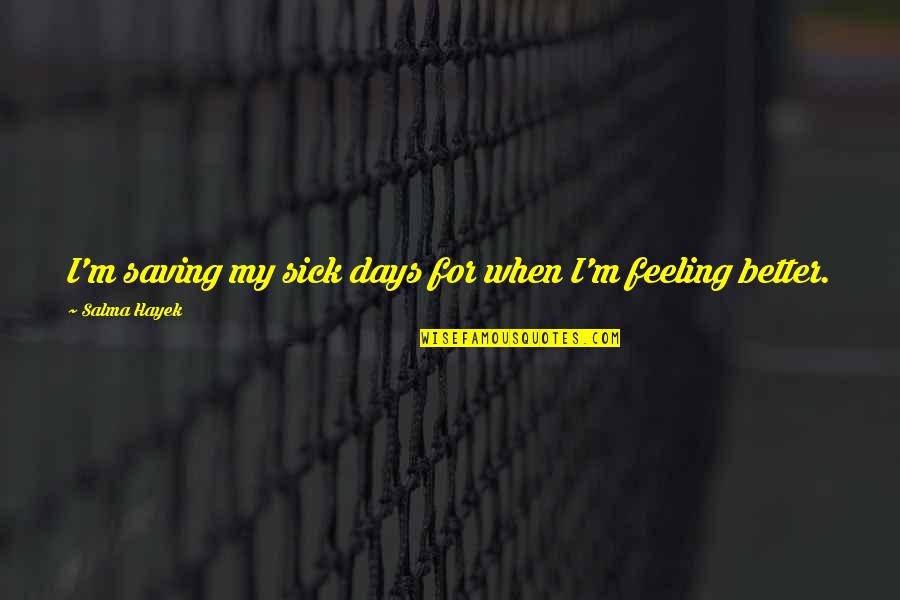 I'm saving my sick days for when I'm feeling better. —
Salma Hayek