Fate Decide Quotes
Collection of top 34 famous quotes about Fate Decide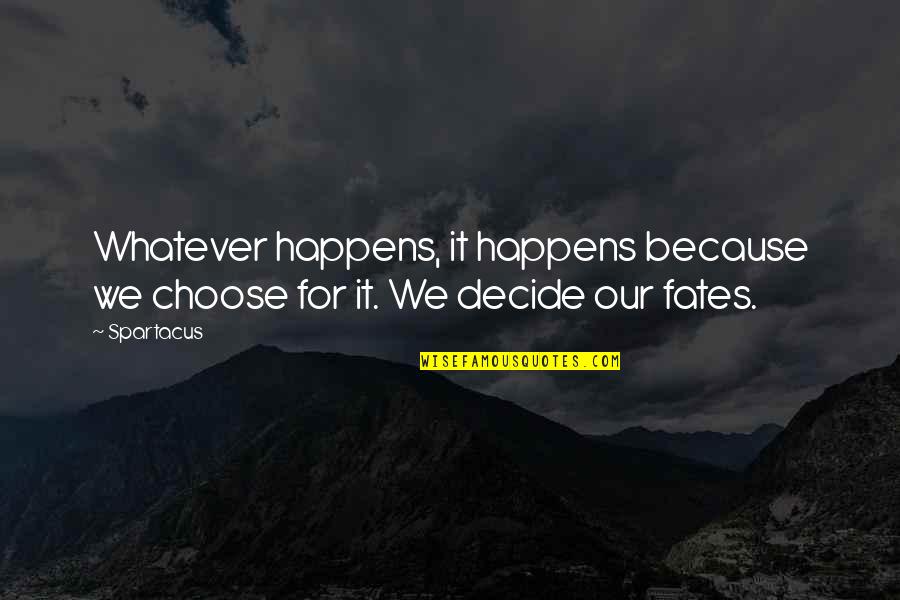 Whatever happens, it happens because we choose for it. We decide our fates.
—
Spartacus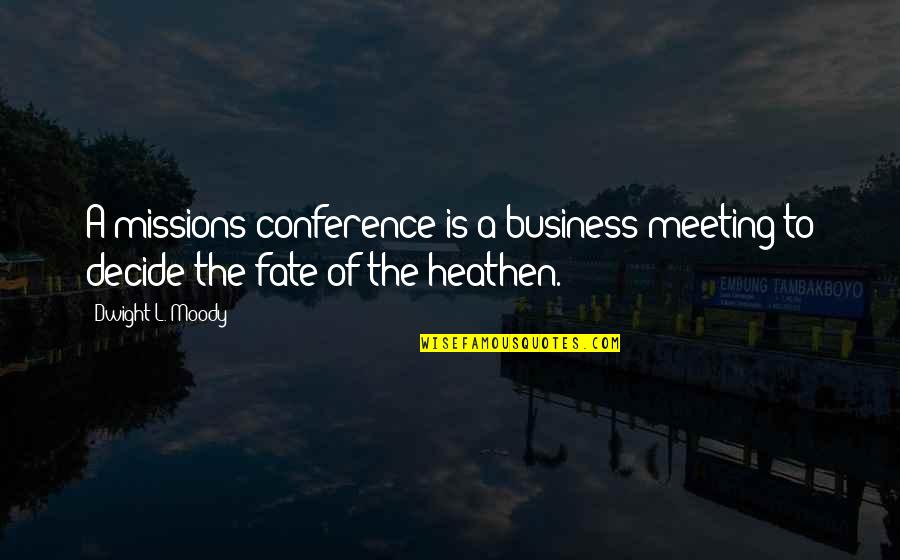 A missions conference is a business meeting to decide the fate of the heathen.
—
Dwight L. Moody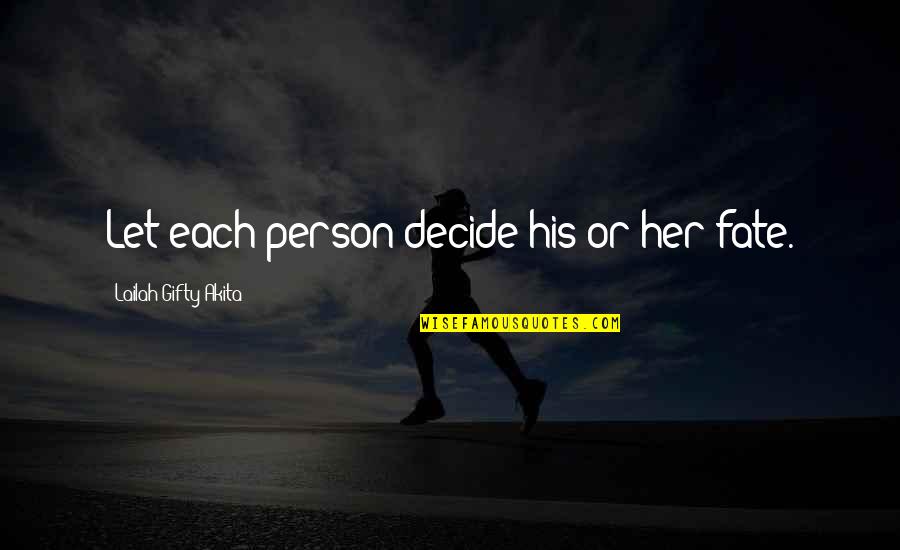 Let each person decide his or her fate.
—
Lailah Gifty Akita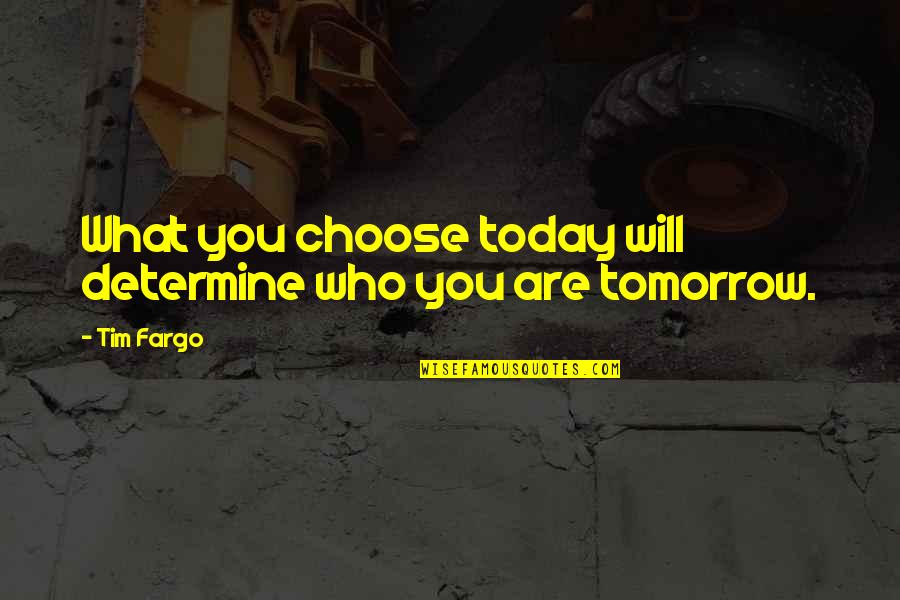 What you choose today will determine who you are tomorrow.
—
Tim Fargo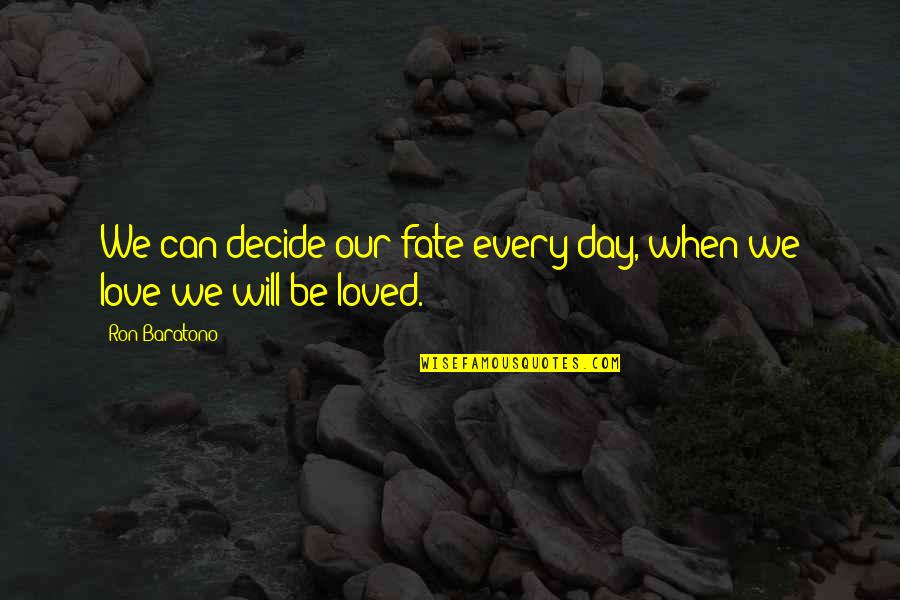 We can decide our fate every day, when we love we will be loved. —
Ron Baratono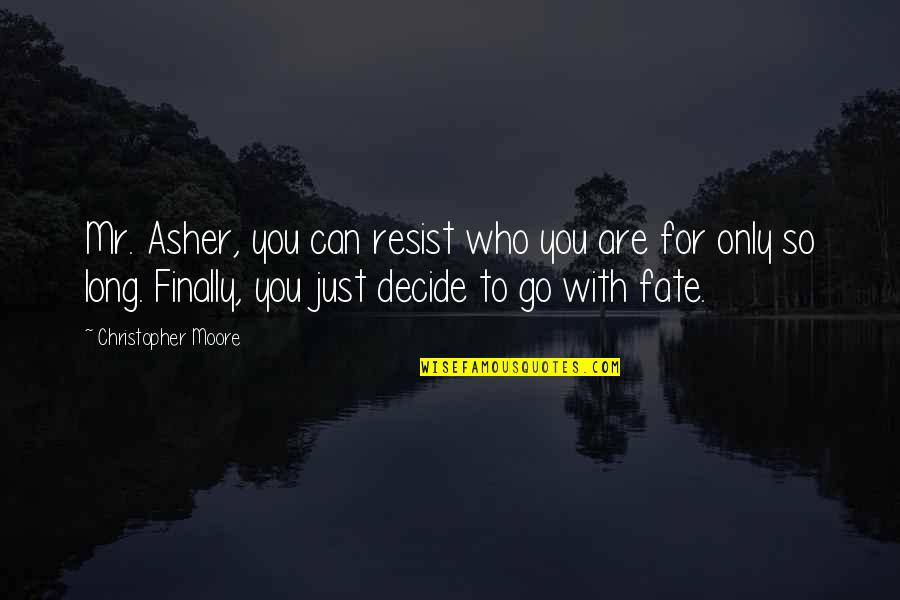 Mr. Asher, you can resist who you are for only so long. Finally, you just decide to go with fate. —
Christopher Moore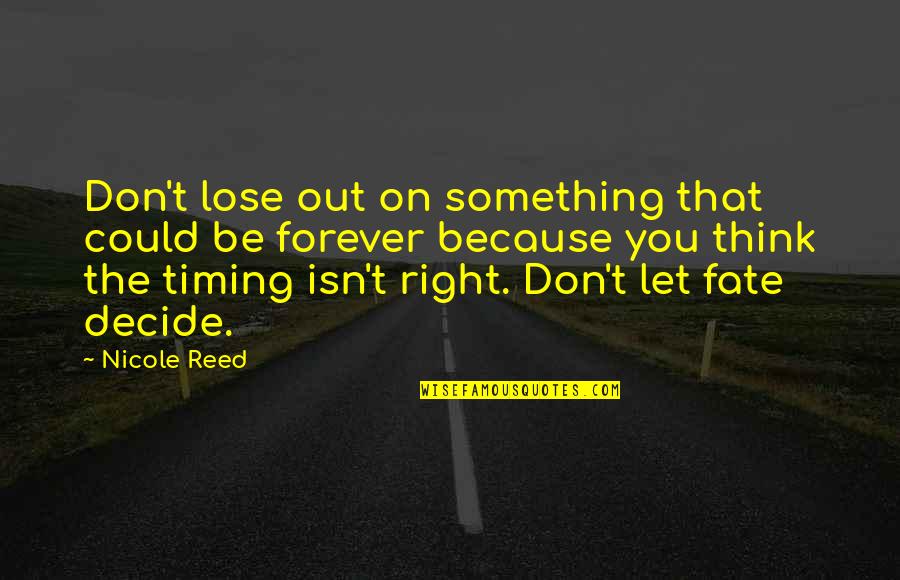 Don't lose out on something that could be forever because you think the timing isn't right. Don't let
fate decide
. —
Nicole Reed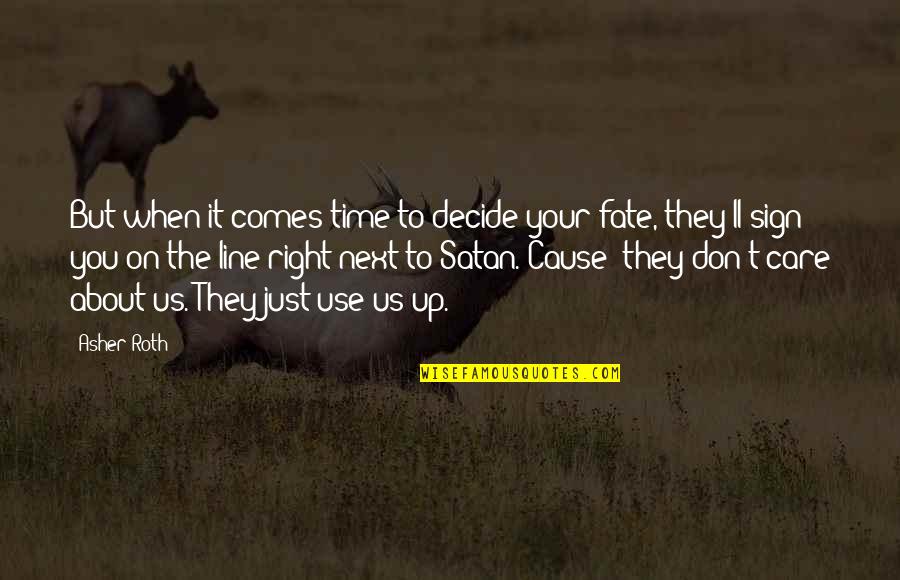 But when it comes time to decide your fate, they'll sign you on the line right next to Satan. Cause' they don't care about us. They just use us up. —
Asher Roth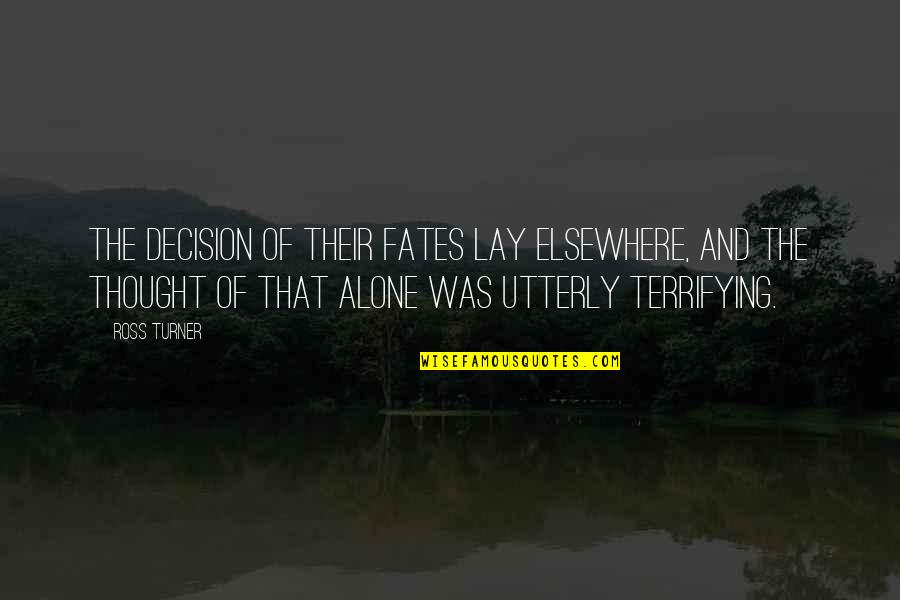 The decision of their fates lay elsewhere, and the thought of that alone was utterly terrifying. —
Ross Turner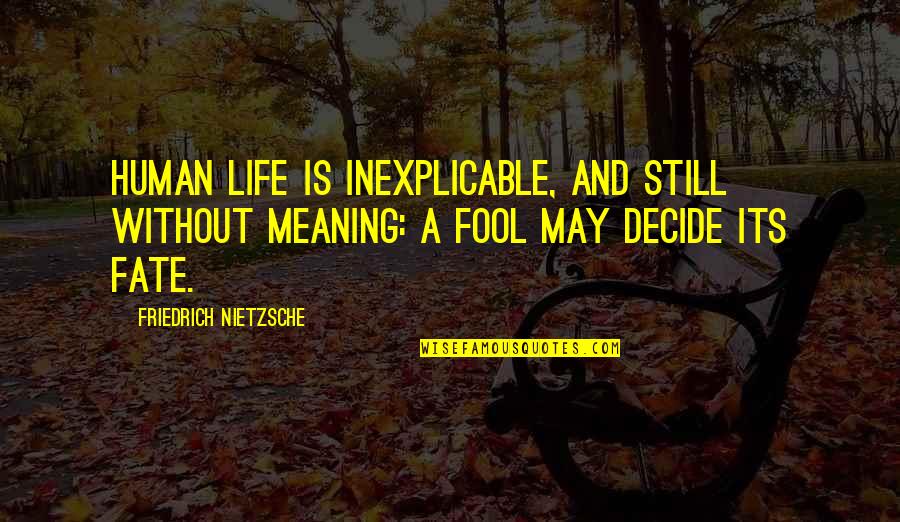 Human life is inexplicable, and still without meaning: a fool may decide its fate. —
Friedrich Nietzsche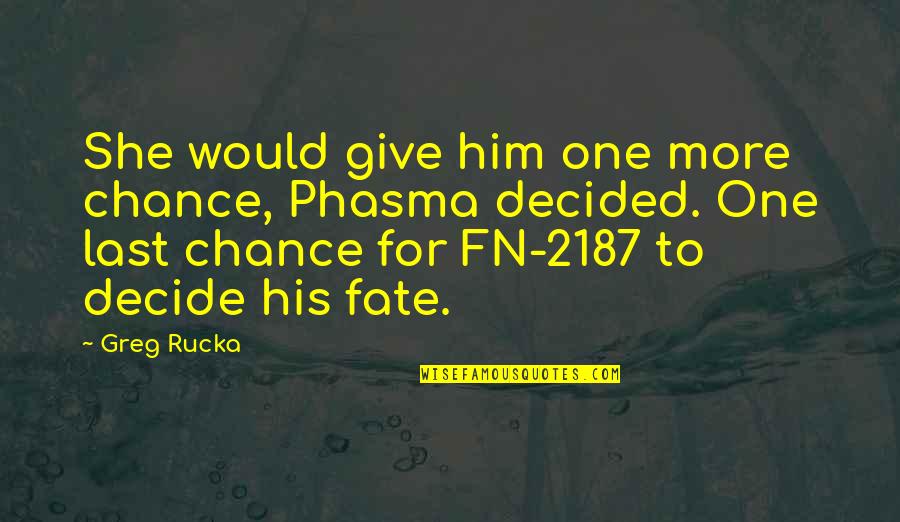 She would give him one more chance, Phasma decided. One last chance for FN-2187 to decide his fate. —
Greg Rucka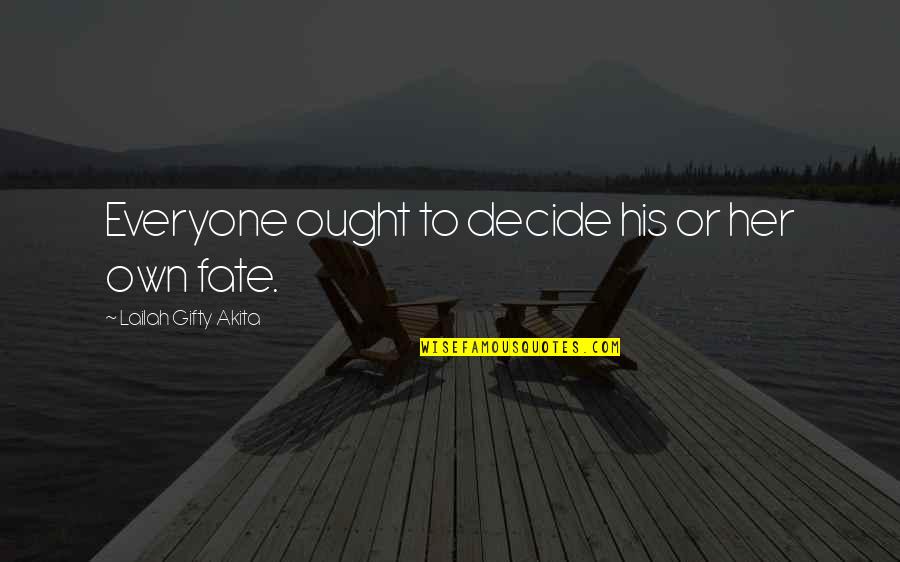 Everyone ought to decide his or her own fate. —
Lailah Gifty Akita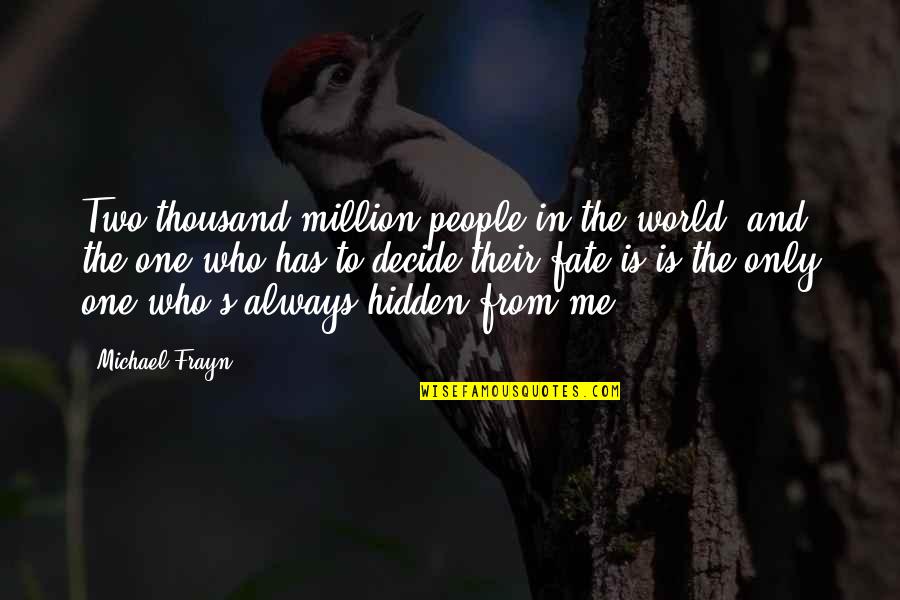 Two thousand million people in the world, and the one who has to decide their fate is is the only one who's always hidden from me. —
Michael Frayn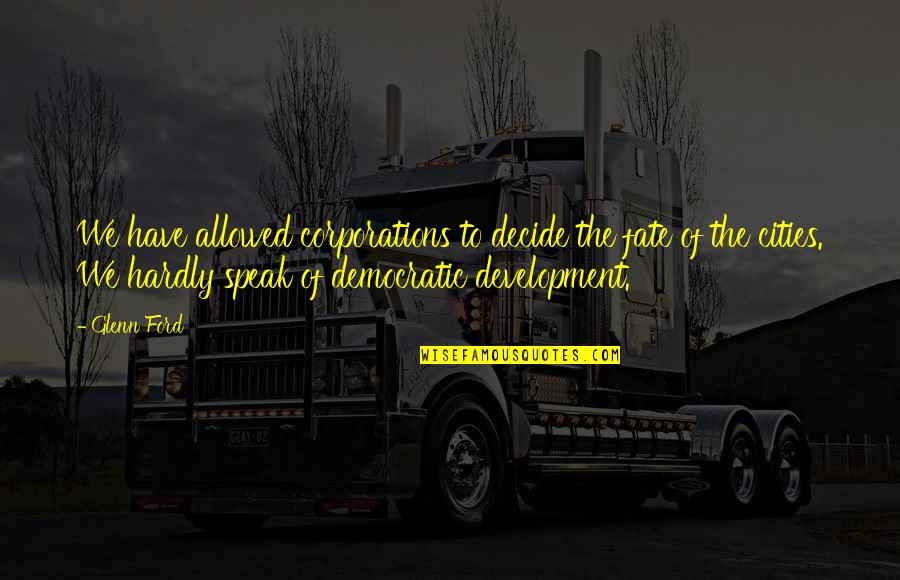 We have allowed corporations to decide the fate of the cities. We hardly speak of democratic development. —
Glenn Ford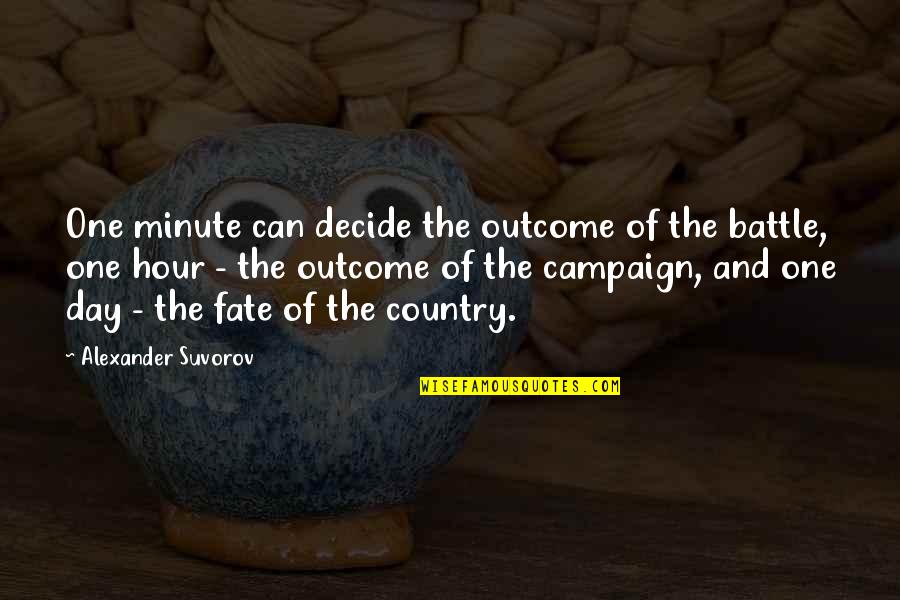 One minute can decide the outcome of the battle, one hour - the outcome of the campaign, and one day - the fate of the country. —
Alexander Suvorov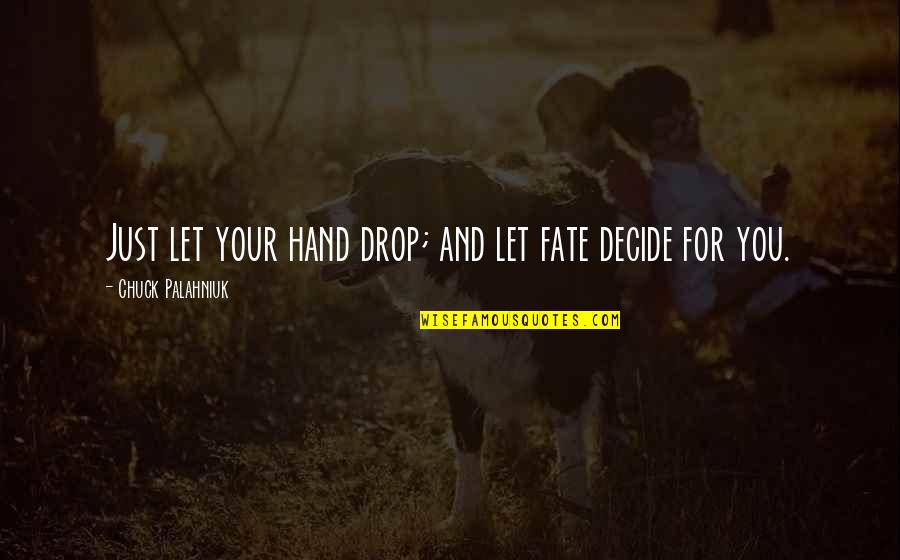 Just let your hand drop; and let
fate decide
for you. —
Chuck Palahniuk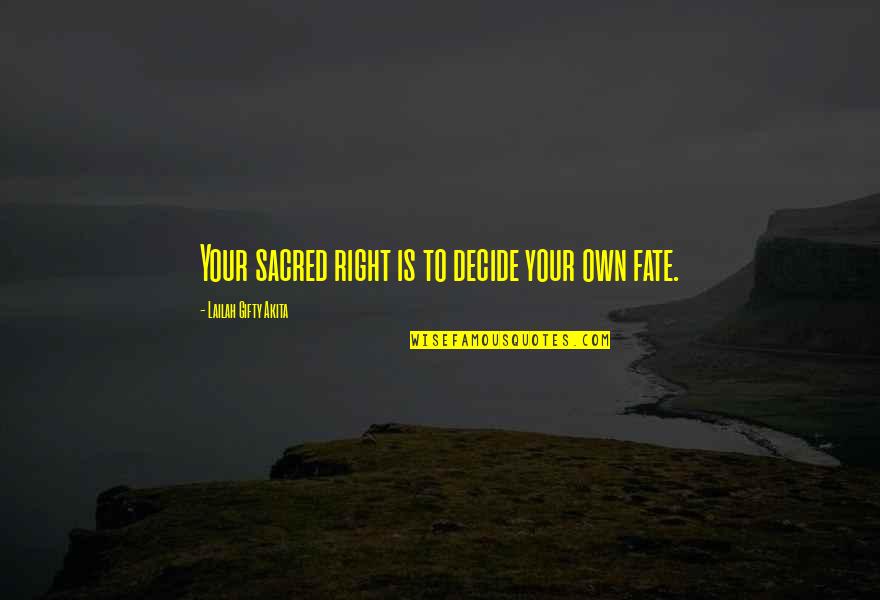 Your sacred right is to decide your own fate. —
Lailah Gifty Akita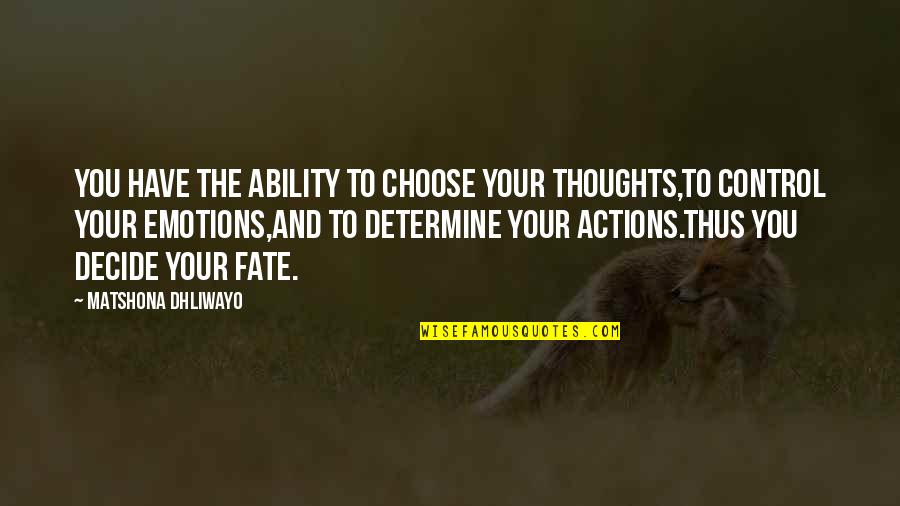 You have the ability to choose your thoughts,
to control your emotions,
and to determine your actions.
Thus you decide your fate. —
Matshona Dhliwayo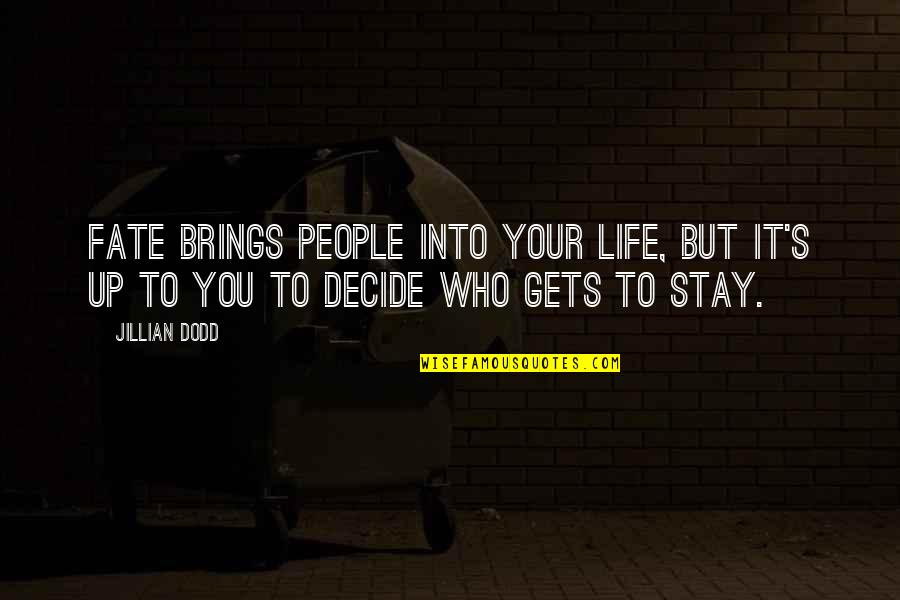 Fate brings people into your life, but it's up to you to decide who gets to stay. —
Jillian Dodd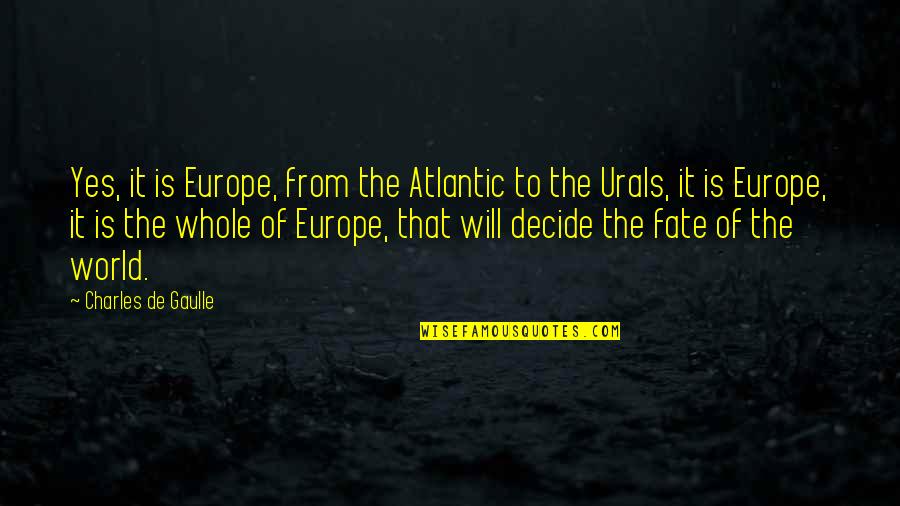 Yes, it is Europe, from the Atlantic to the Urals, it is Europe, it is the whole of Europe, that will decide the fate of the world. —
Charles De Gaulle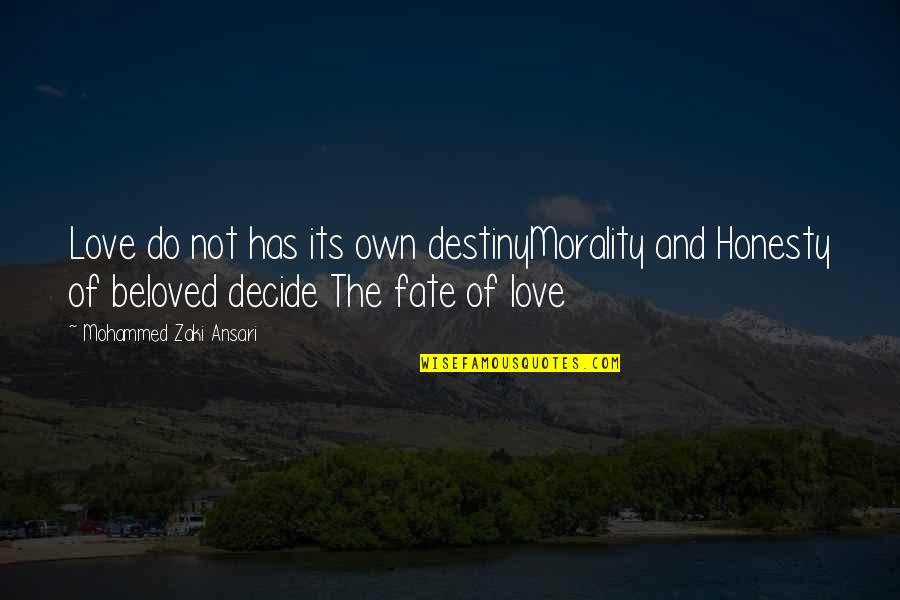 Love do not has its own destiny
Morality and Honesty of beloved decide The fate of love —
Mohammed Zaki Ansari
Fate determines what comes into your life,
you decide what you want in your life,
and your choices decide what stays in your life. —
Matshona Dhliwayo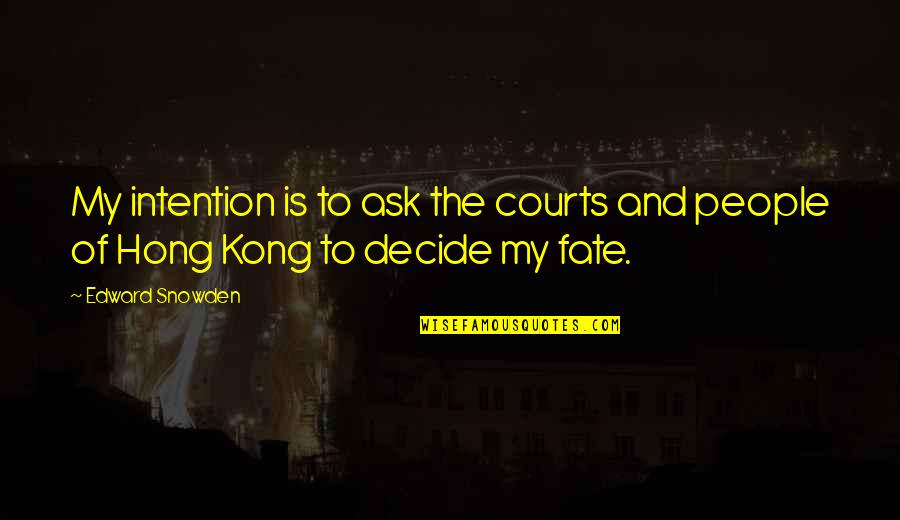 My intention is to ask the courts and people of Hong Kong to decide my fate. —
Edward Snowden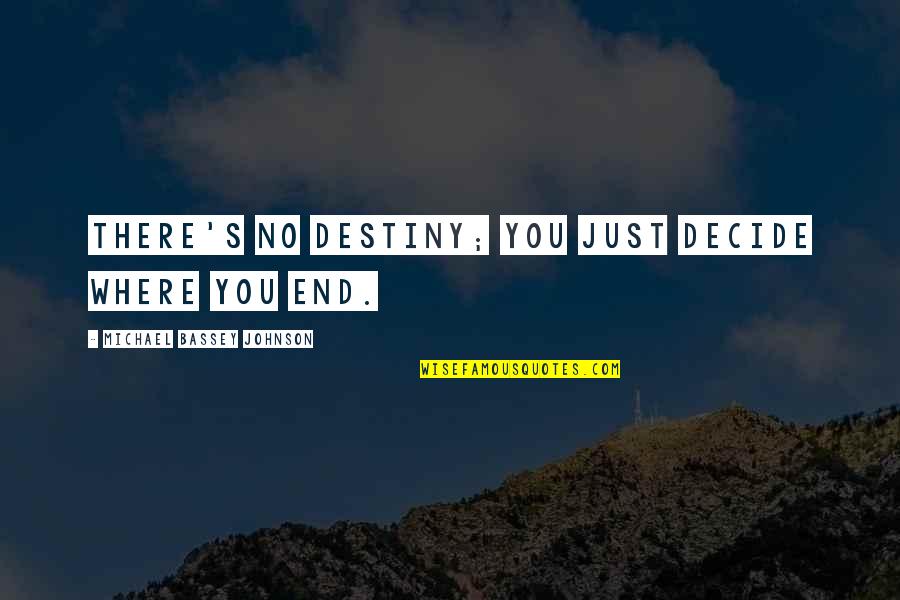 There's no destiny; you just decide where you end. —
Michael Bassey Johnson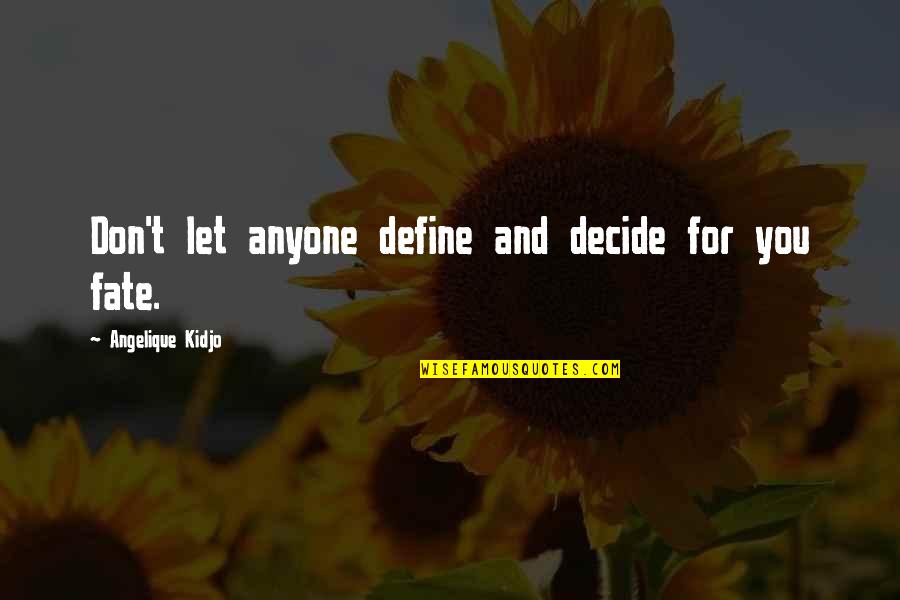 Don't let anyone define and decide for you fate. —
Angelique Kidjo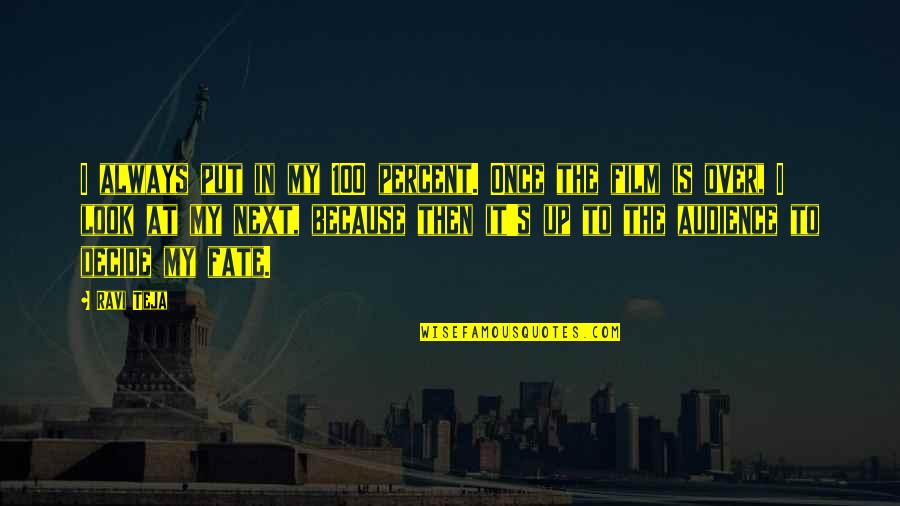 I always put in my 100 percent. Once the film is over, I look at my next, because then it's up to the audience to decide my fate. —
Ravi Teja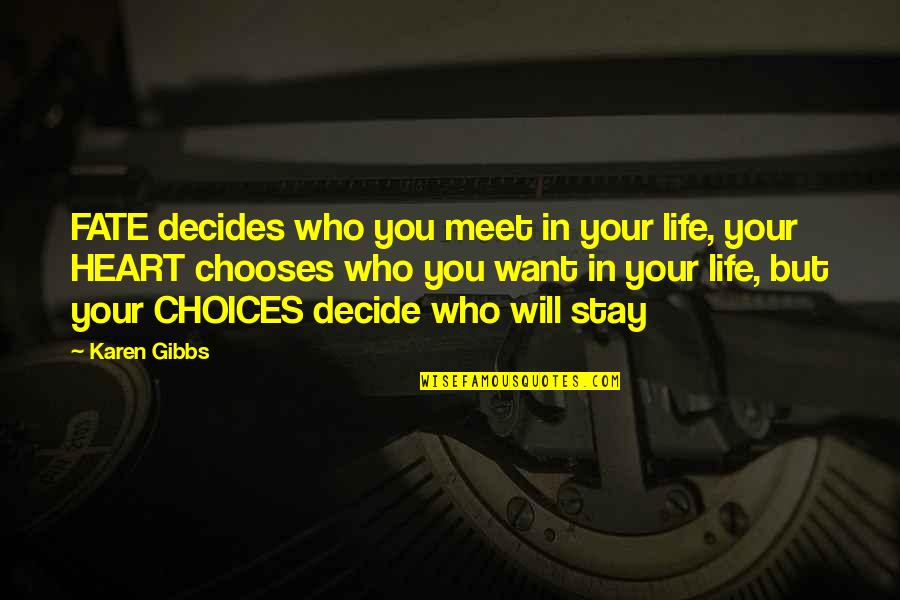 FATE decides who you meet in your life, your HEART chooses who you want in your life, but your CHOICES decide who will stay —
Karen Gibbs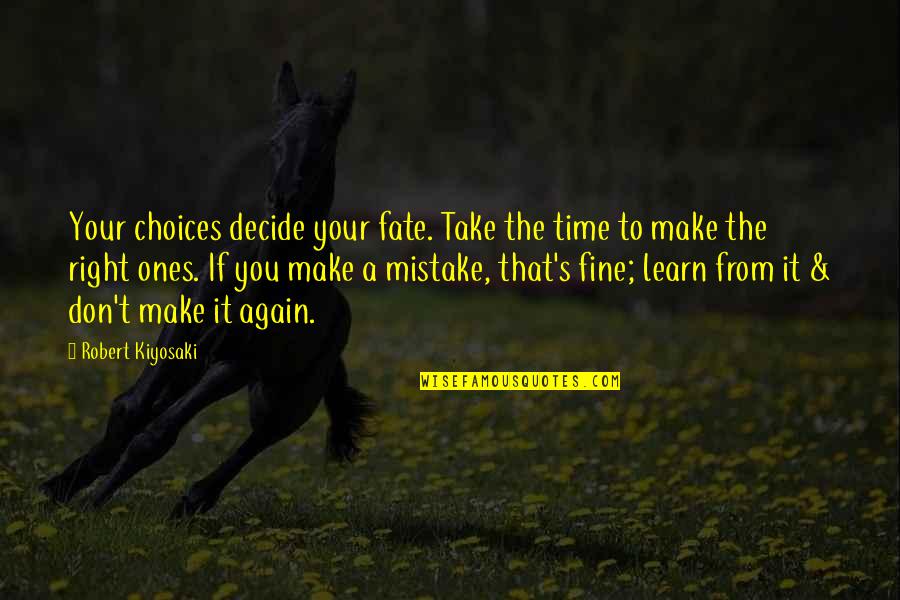 Your choices decide your fate. Take the time to make the right ones. If you make a mistake, that's fine; learn from it & don't make it again. —
Robert Kiyosaki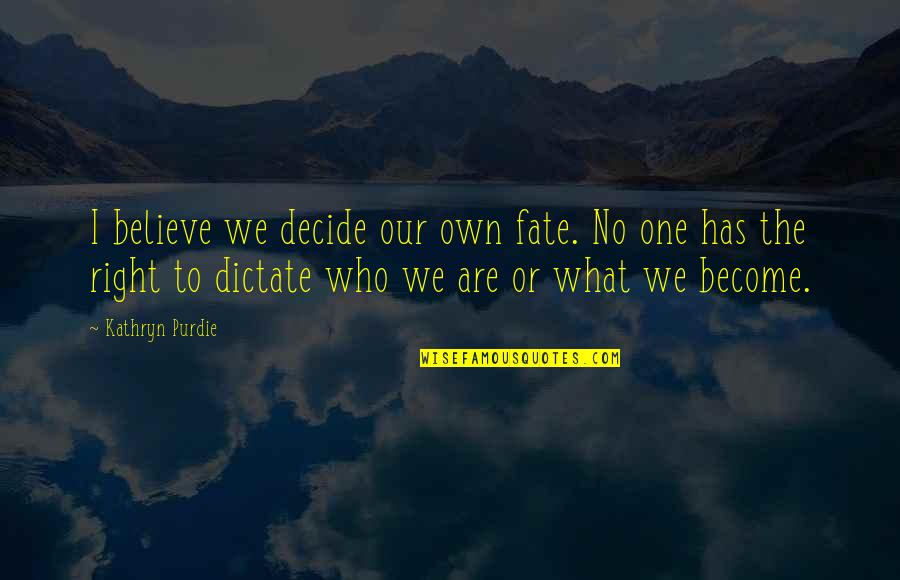 I believe we decide our own fate. No one has the right to dictate who we are or what we become. —
Kathryn Purdie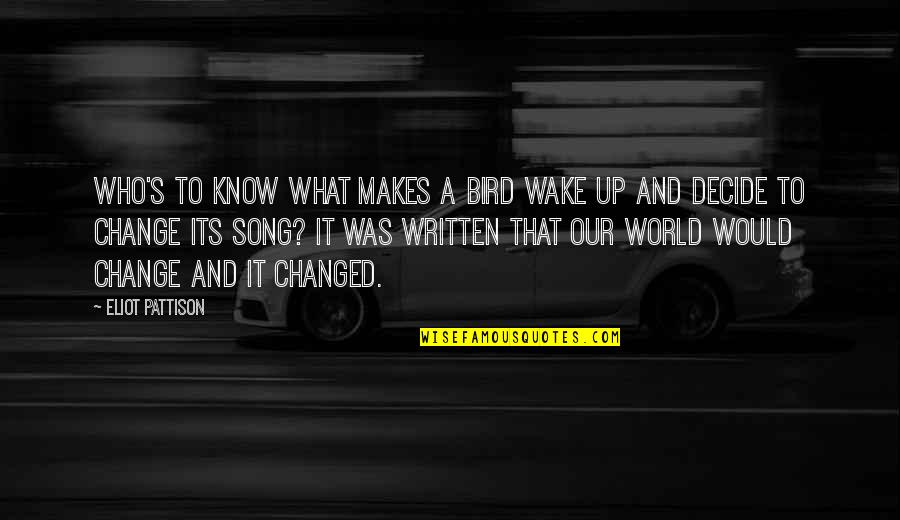 Who's to know what makes a bird wake up and decide to change its song? It was written that our world would change and it changed. —
Eliot Pattison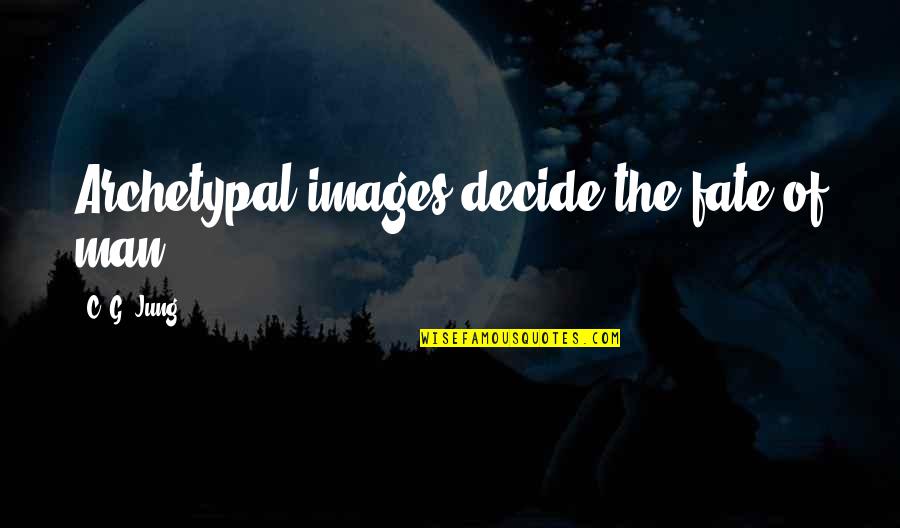 Archetypal images decide the fate of man. —
C. G. Jung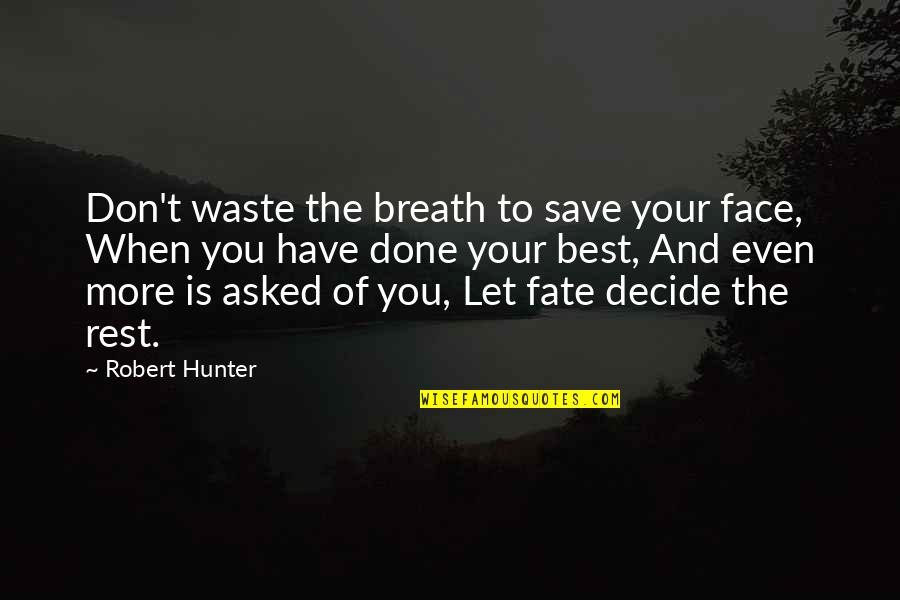 Don't waste the breath to save your face, When you have done your best, And even more is asked of you, Let
fate decide
the rest. —
Robert Hunter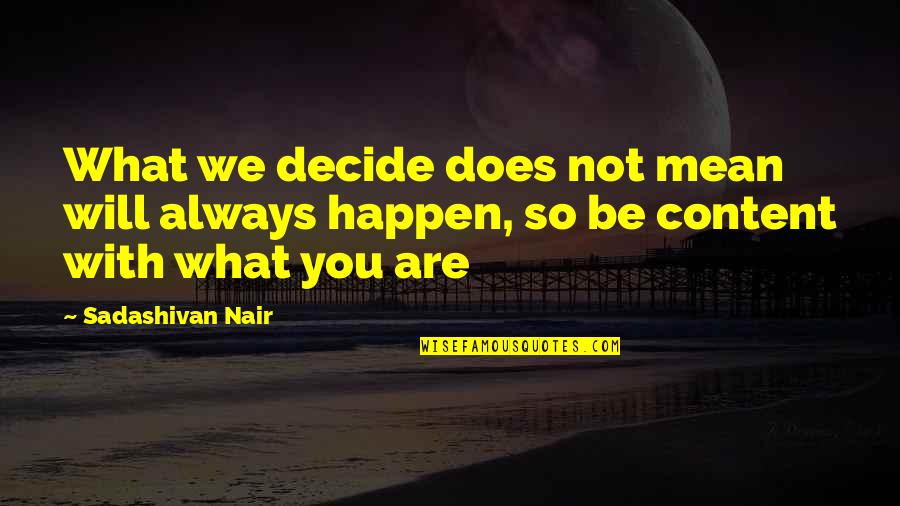 What we decide does not mean will always happen, so be content with what you are —
Sadashivan Nair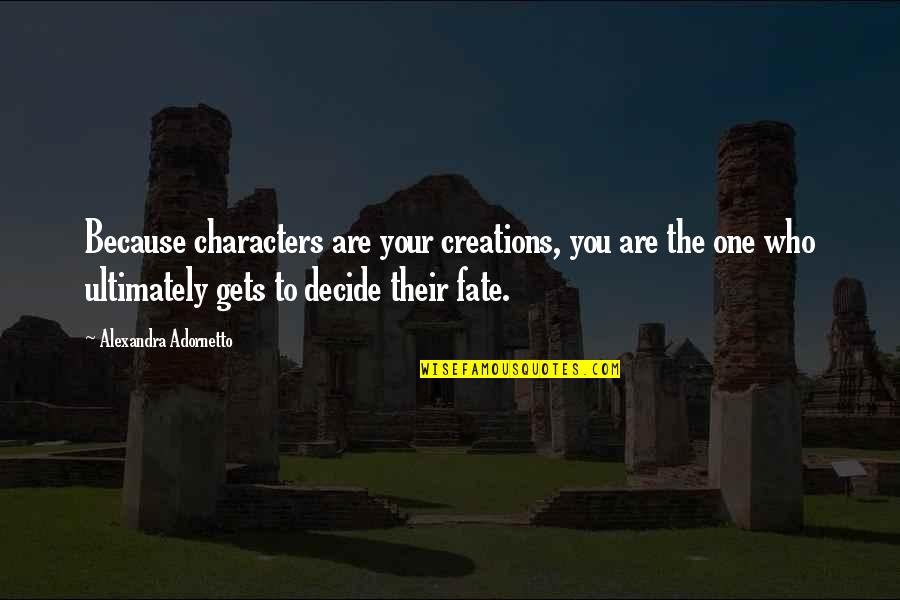 Because characters are your creations, you are the one who ultimately gets to decide their fate. —
Alexandra Adornetto