Fashion And Shoes Quotes
Collection of top 27 famous quotes about Fashion And Shoes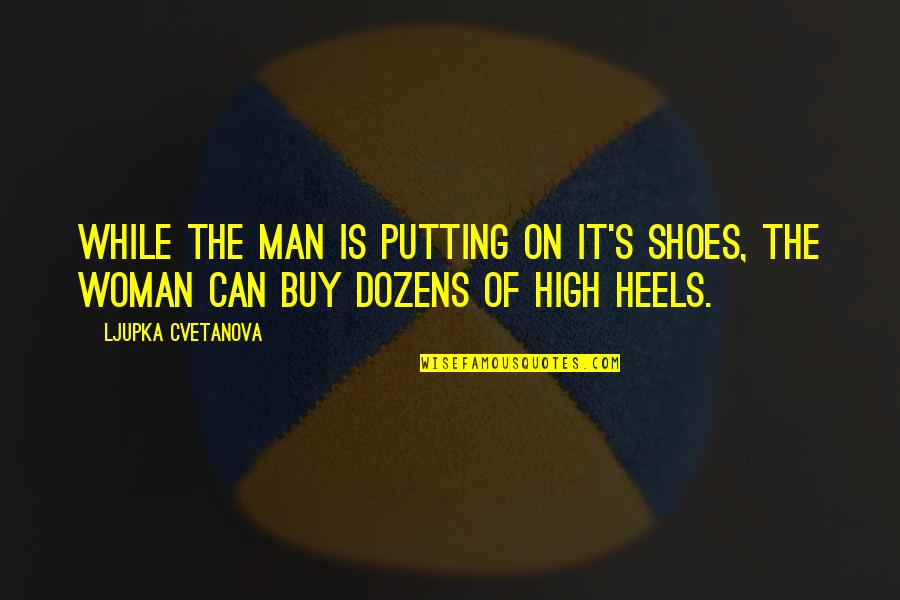 While the man is putting on it's shoes, the woman can buy dozens of high heels.
—
Ljupka Cvetanova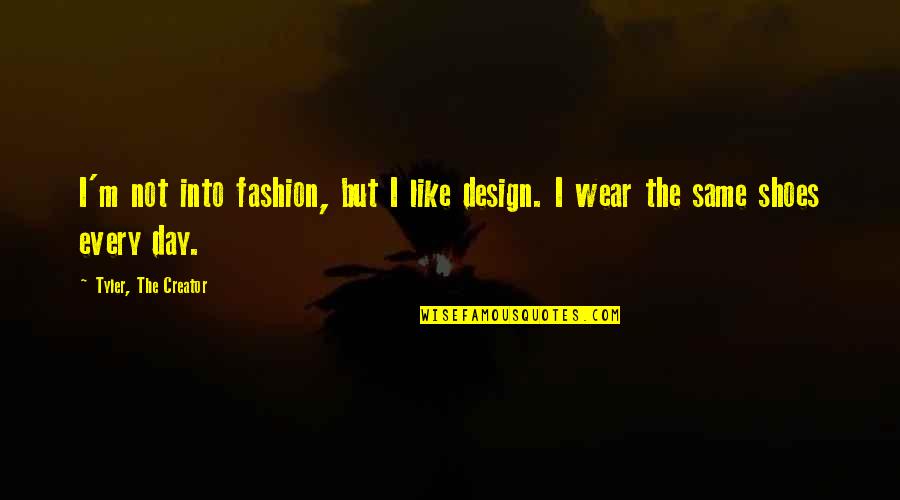 I'm not into fashion, but I like design. I wear the same shoes every day.
—
Tyler, The Creator
I like Cinderella - she has a good work ethic and she likes shoes.
—
Amy Adams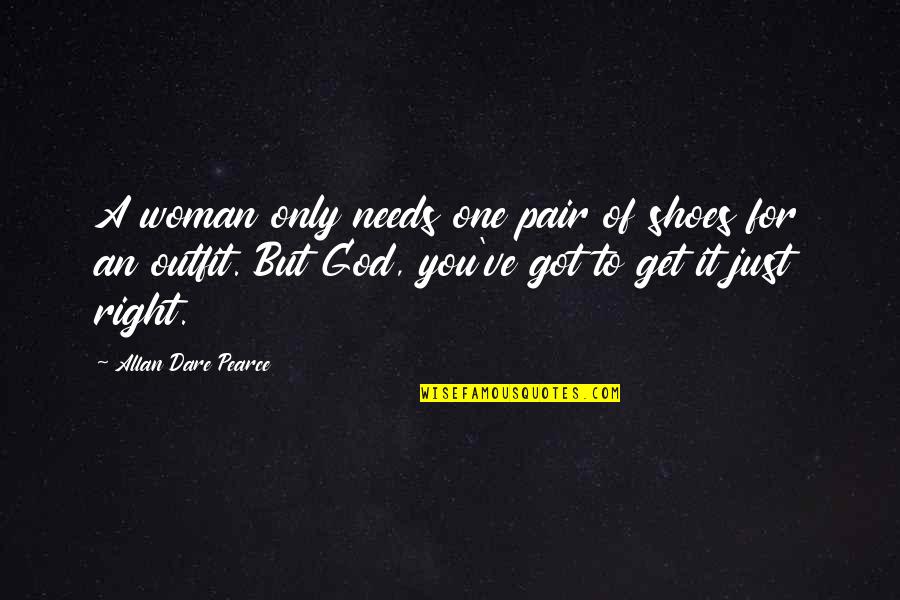 A woman only needs one pair of shoes for an outfit. But God, you've got to get it just right.
—
Allan Dare Pearce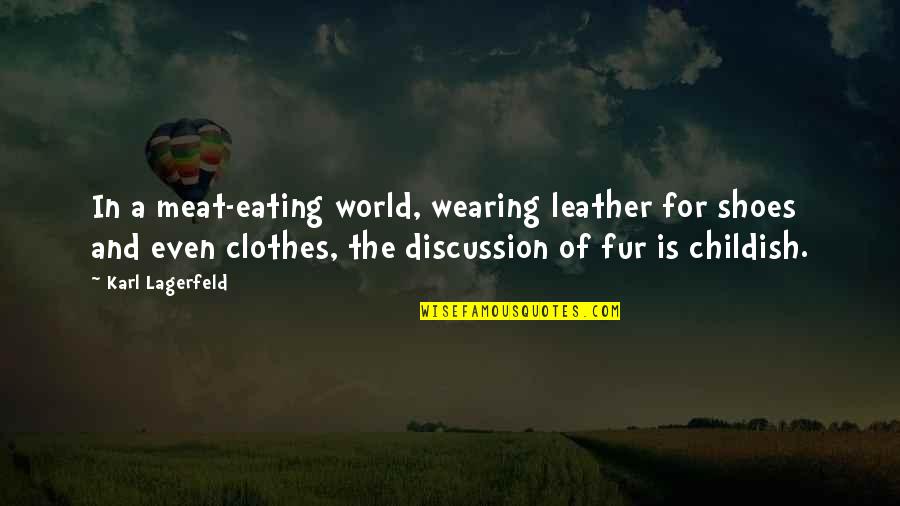 In a meat-eating world, wearing leather for shoes and even clothes, the discussion of fur is childish.
—
Karl Lagerfeld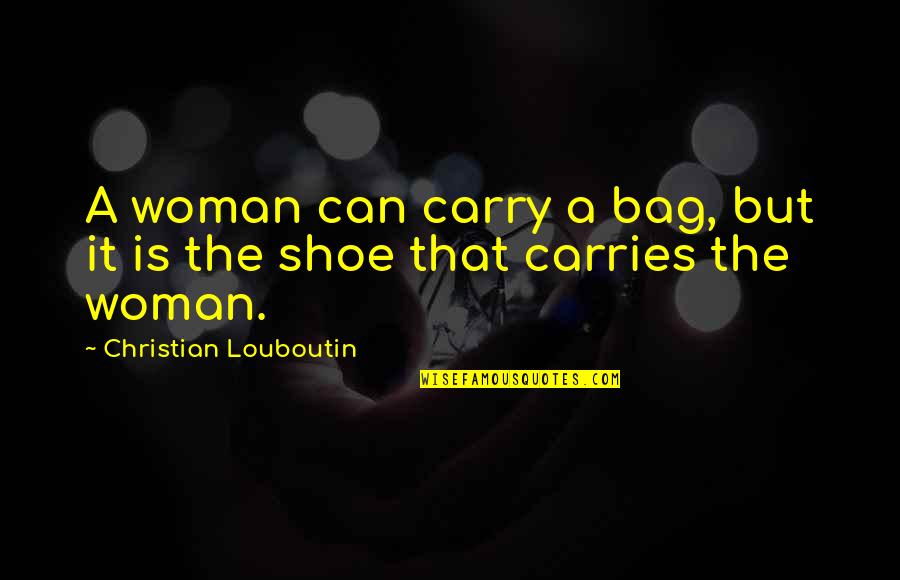 A woman can carry a bag, but it is the shoe that carries the woman.
—
Christian Louboutin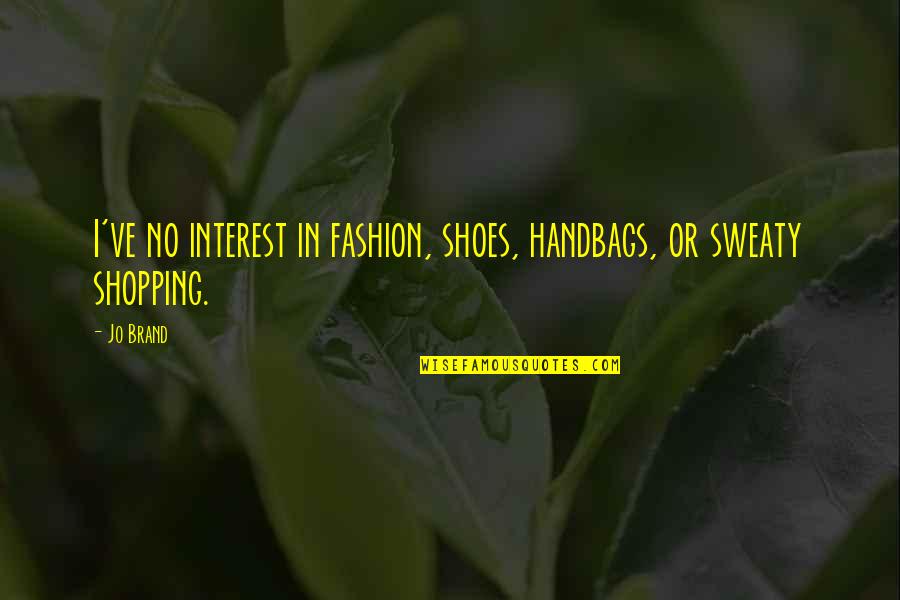 I've no interest in fashion, shoes, handbags, or sweaty shopping.
—
Jo Brand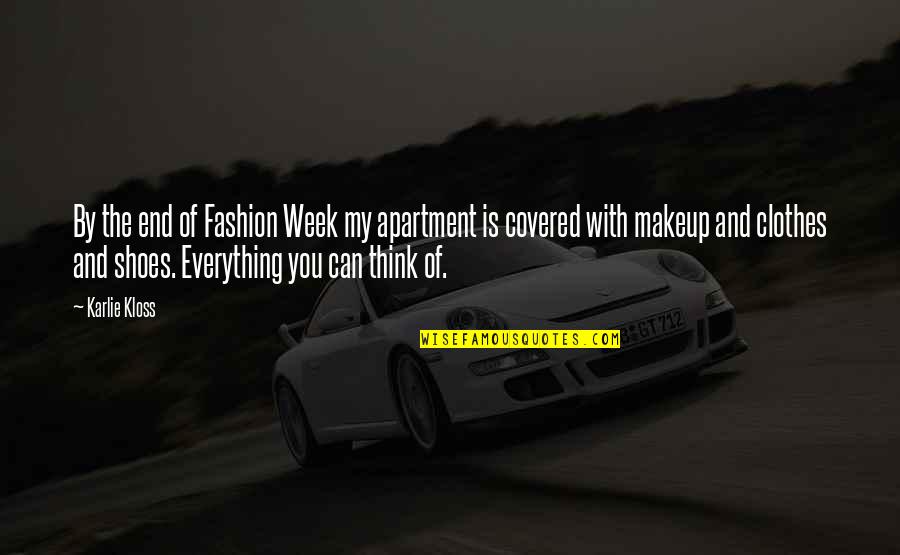 By the end of Fashion Week my apartment is covered with makeup and clothes and shoes. Everything you can think of. —
Karlie Kloss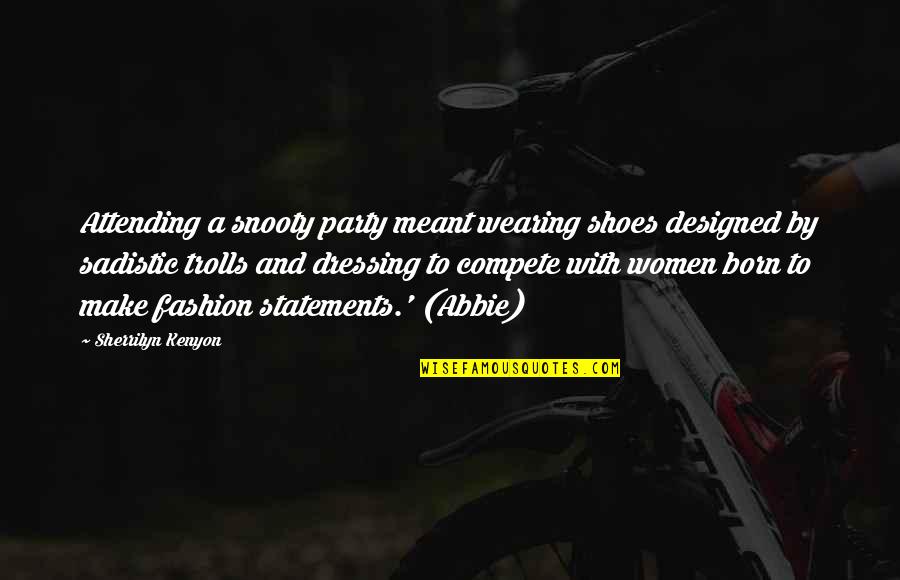 Attending a snooty party meant wearing shoes designed by sadistic trolls and dressing to compete with women born to make fashion statements.' (Abbie) —
Sherrilyn Kenyon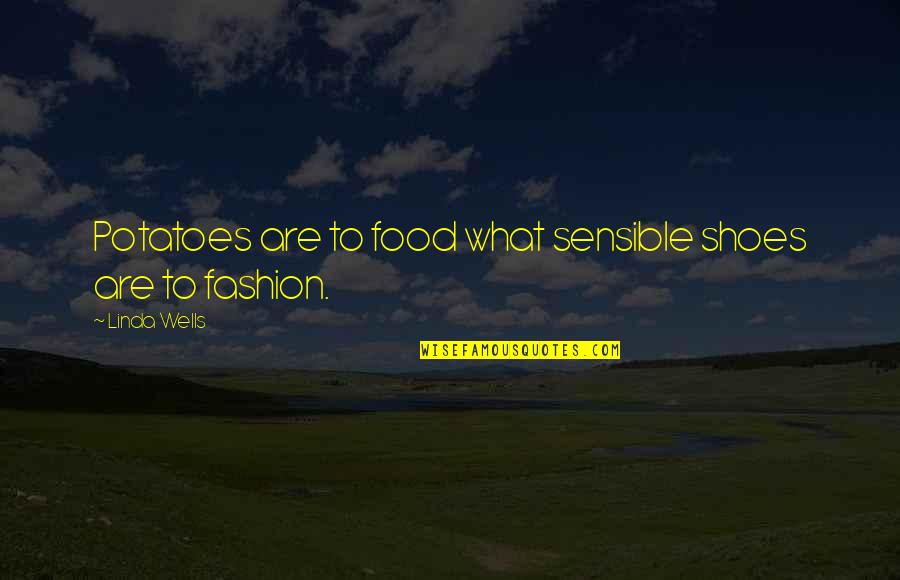 Potatoes are to food what sensible shoes are to fashion. —
Linda Wells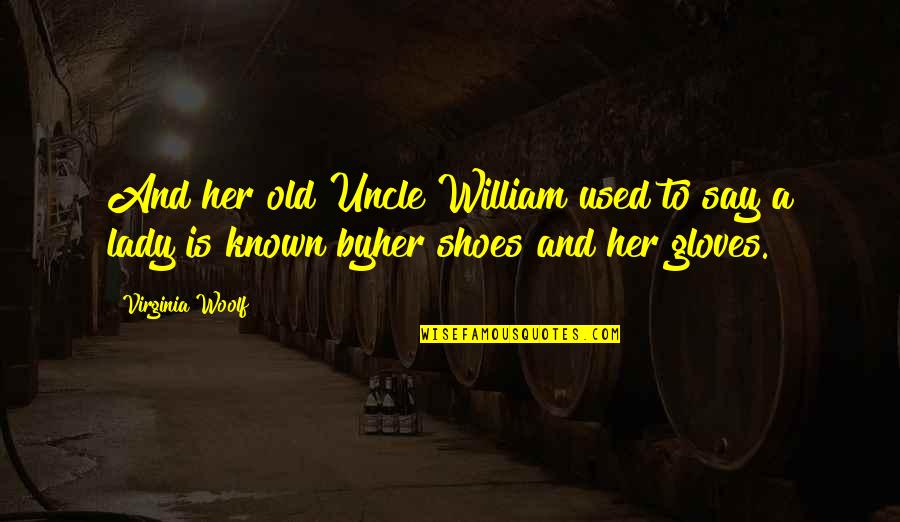 And her old Uncle William used to say a lady is known by
her shoes and her gloves. —
Virginia Woolf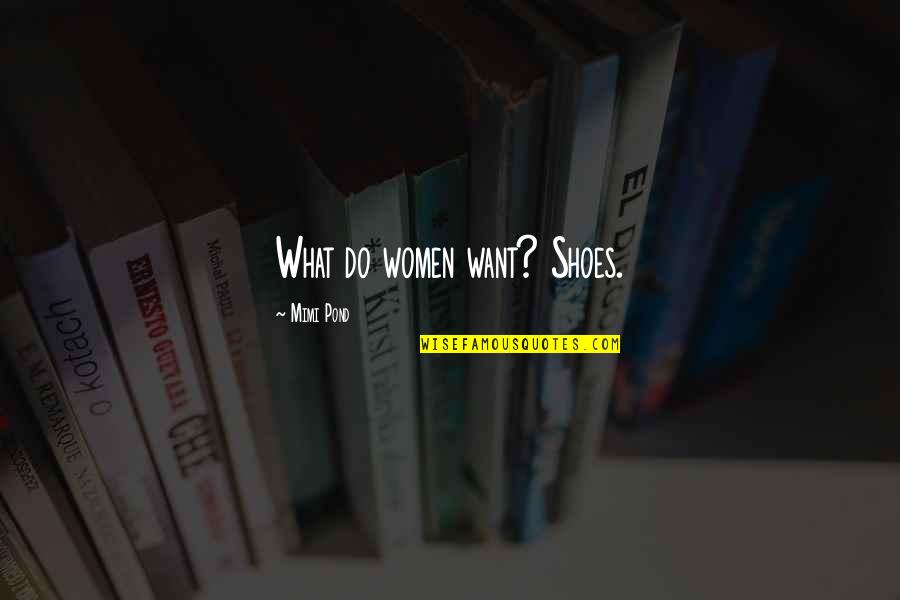 What do women want? Shoes. —
Mimi Pond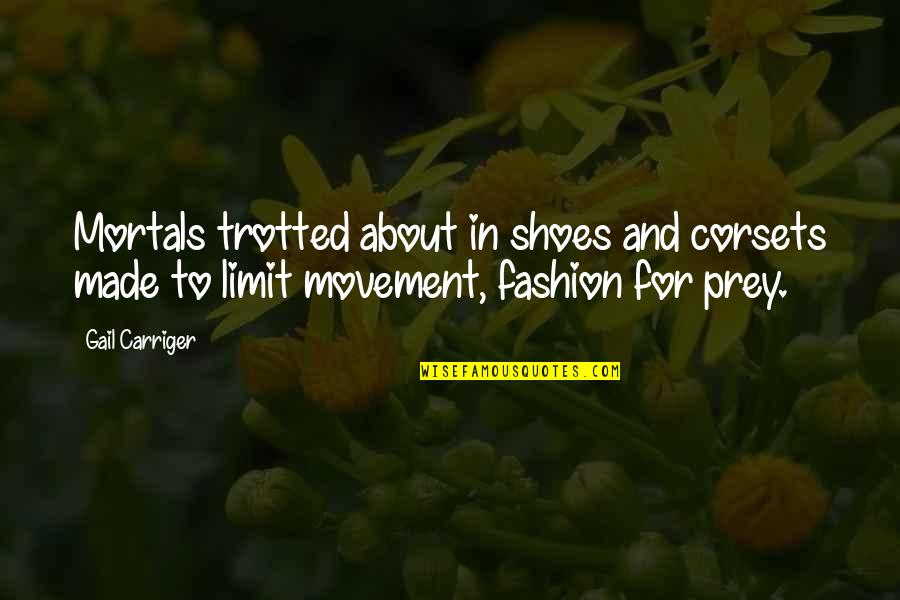 Mortals trotted about in shoes and corsets made to limit movement, fashion for prey. —
Gail Carriger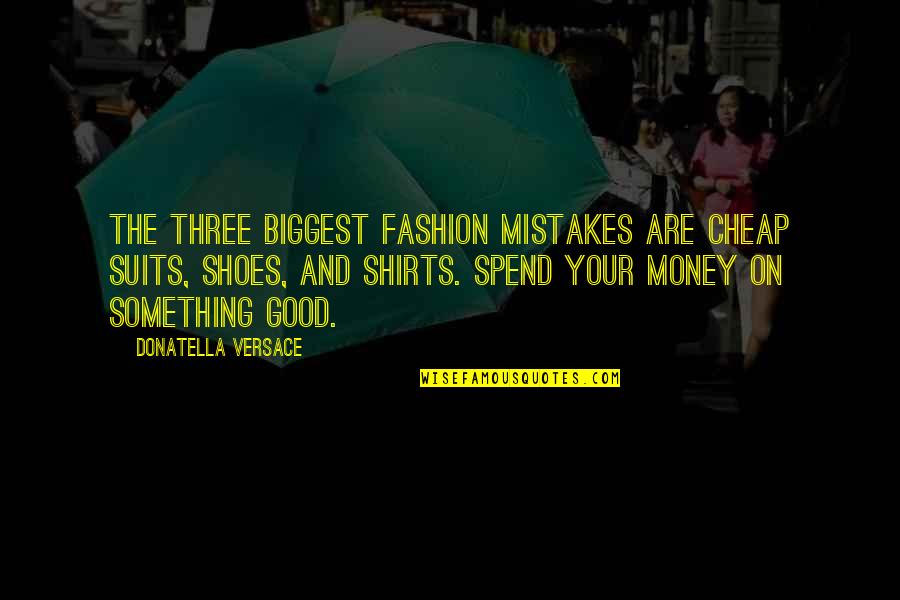 The three biggest fashion mistakes are cheap suits, shoes, and shirts. Spend your money on something good. —
Donatella Versace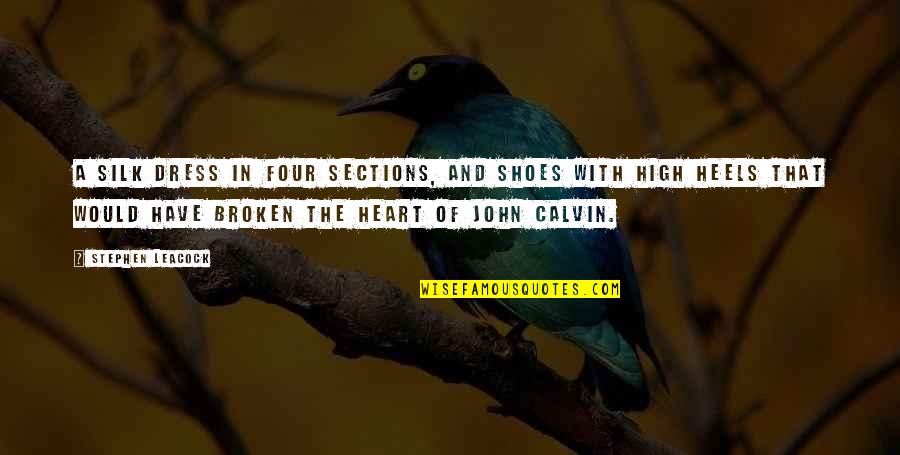 A silk dress in four sections, and shoes with high heels that would have broken the heart of John Calvin. —
Stephen Leacock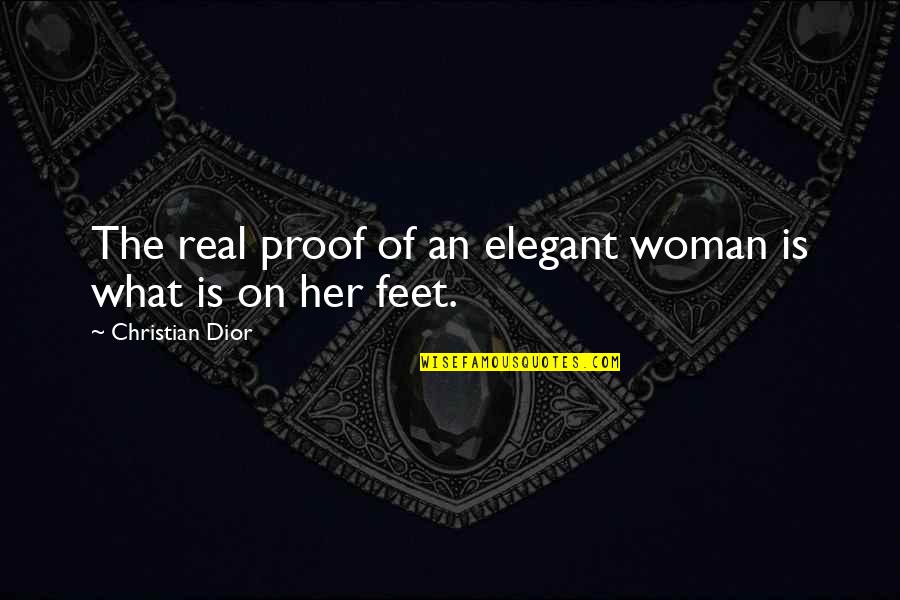 The real proof of an elegant woman is what is on her feet. —
Christian Dior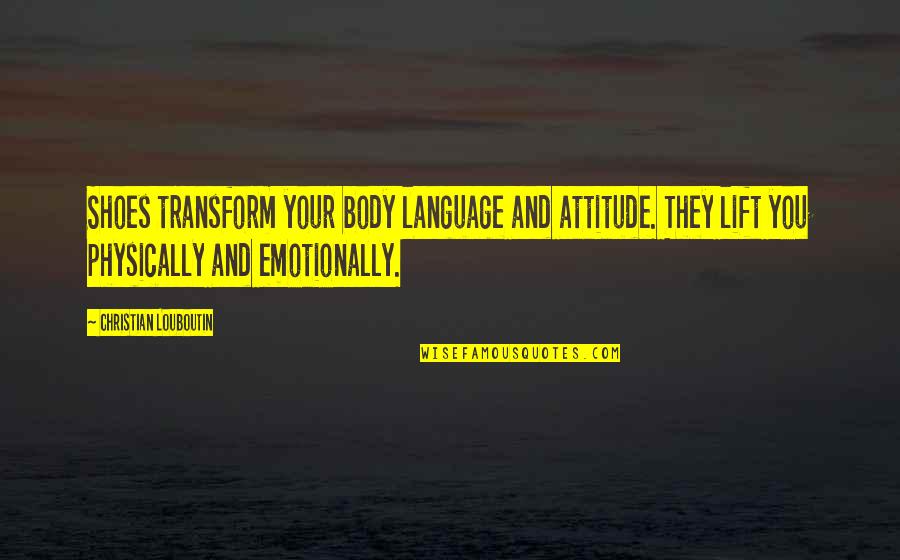 Shoes transform your body language and attitude. They lift you physically and emotionally. —
Christian Louboutin
A woman with good shoes i never ugly! —
Coco Chanel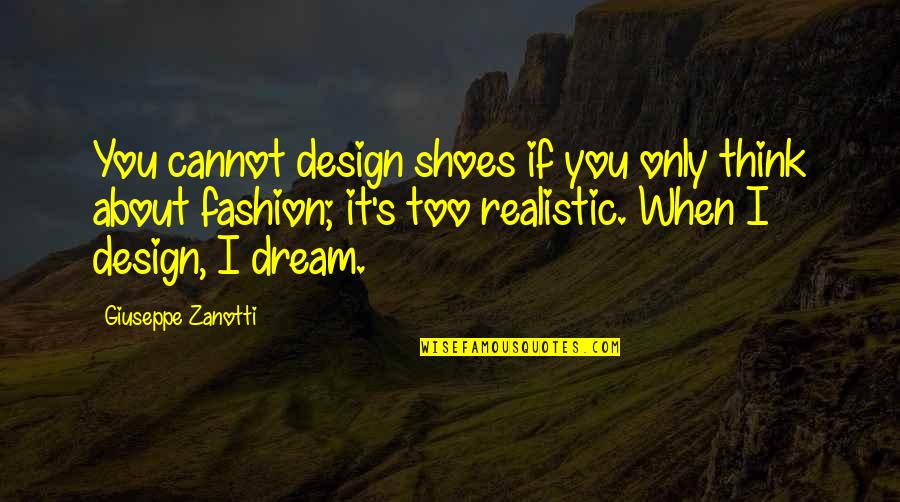 You cannot design shoes if you only think about fashion; it's too realistic. When I design, I dream. —
Giuseppe Zanotti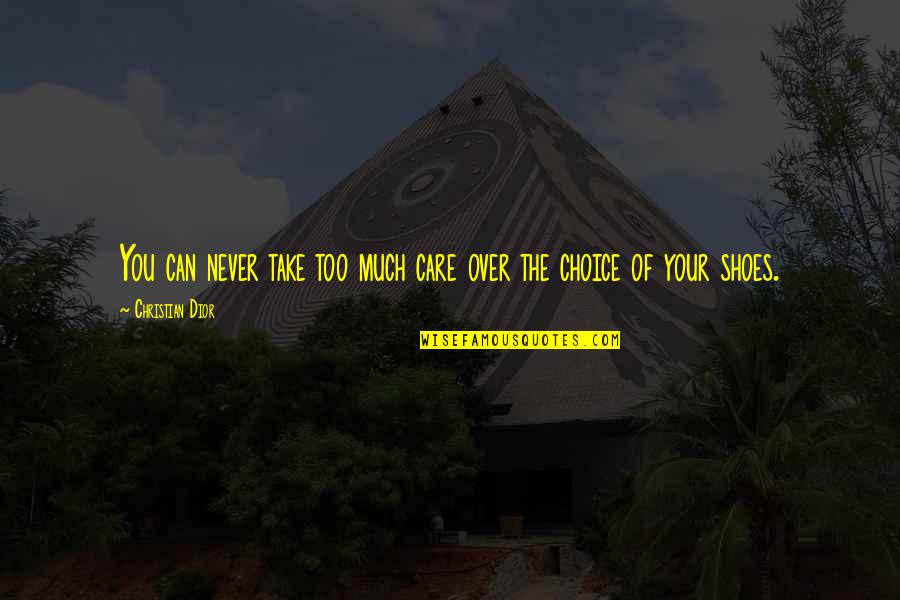 You can never take too much care over the choice of your shoes. —
Christian Dior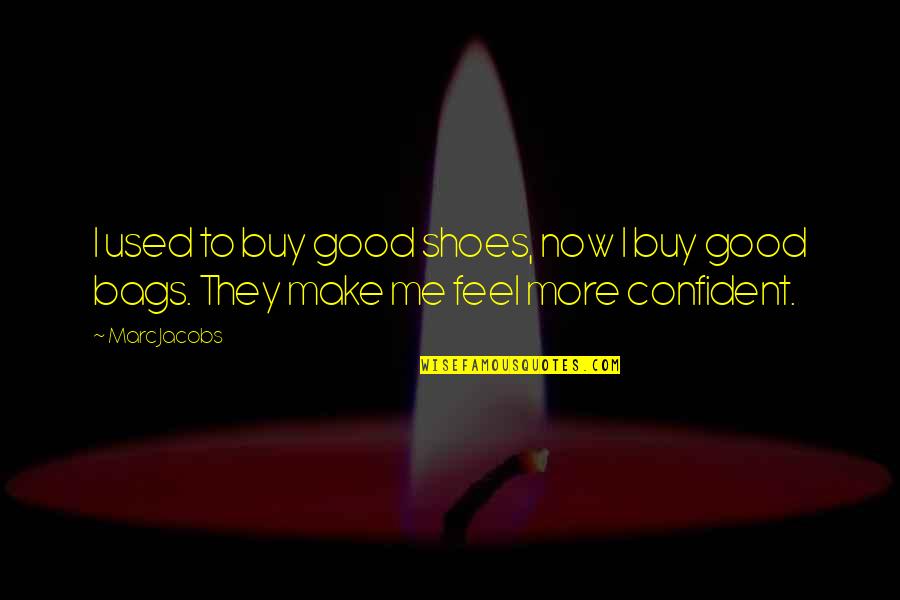 I used to buy good shoes, now I buy good bags. They make me feel more confident. —
Marc Jacobs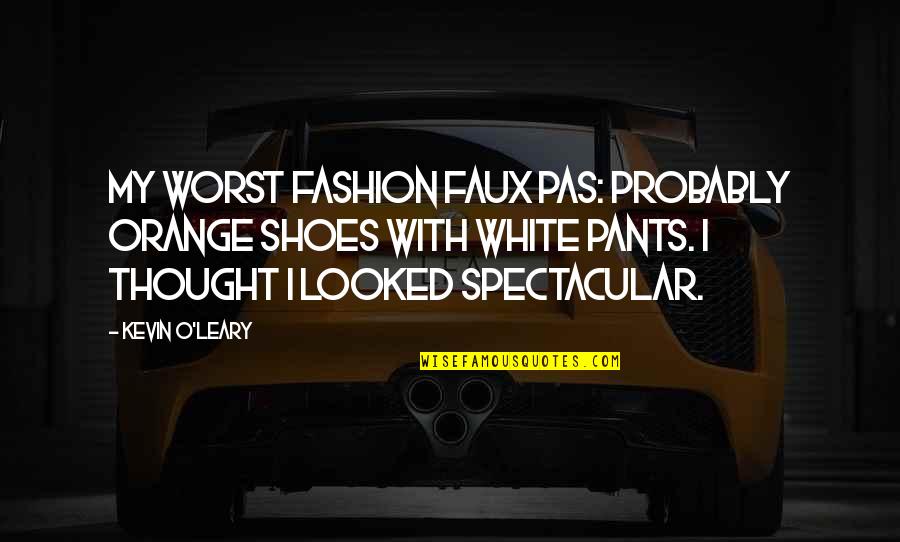 My worst fashion faux pas: probably orange shoes with white pants. I thought I looked spectacular. —
Kevin O'Leary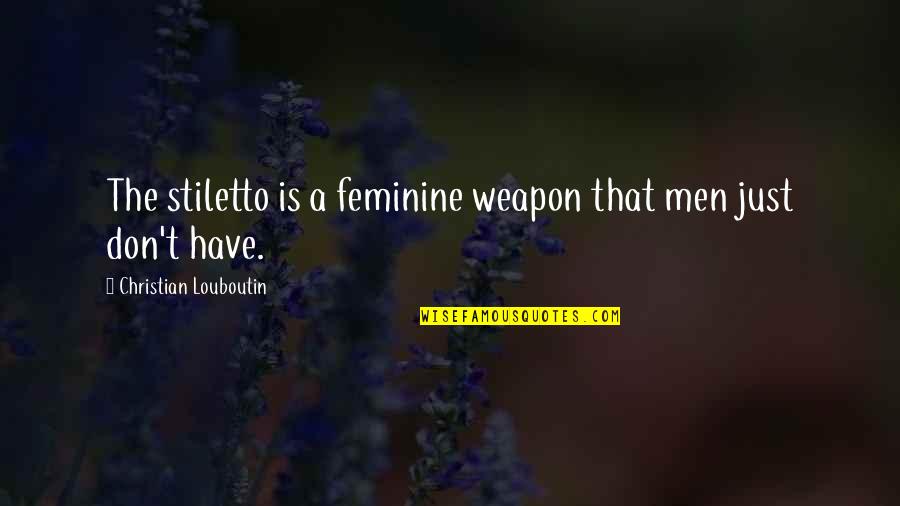 The stiletto is a feminine weapon that men just don't have. —
Christian Louboutin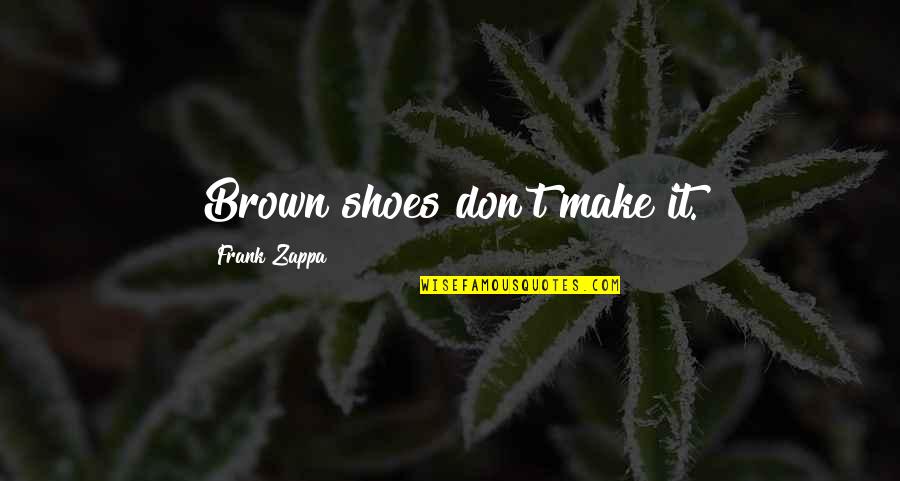 Brown shoes don't make it. —
Frank Zappa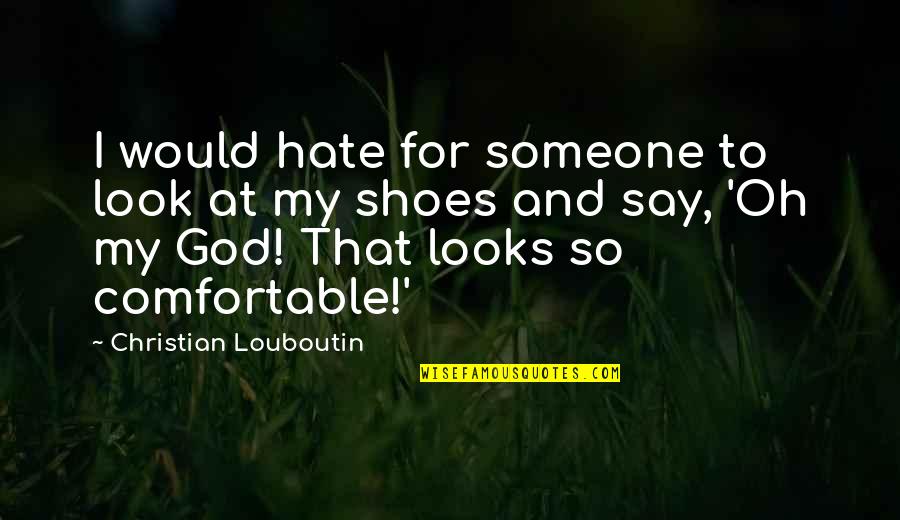 I would hate for someone to look at my shoes and say, 'Oh my God! That looks so comfortable!' —
Christian Louboutin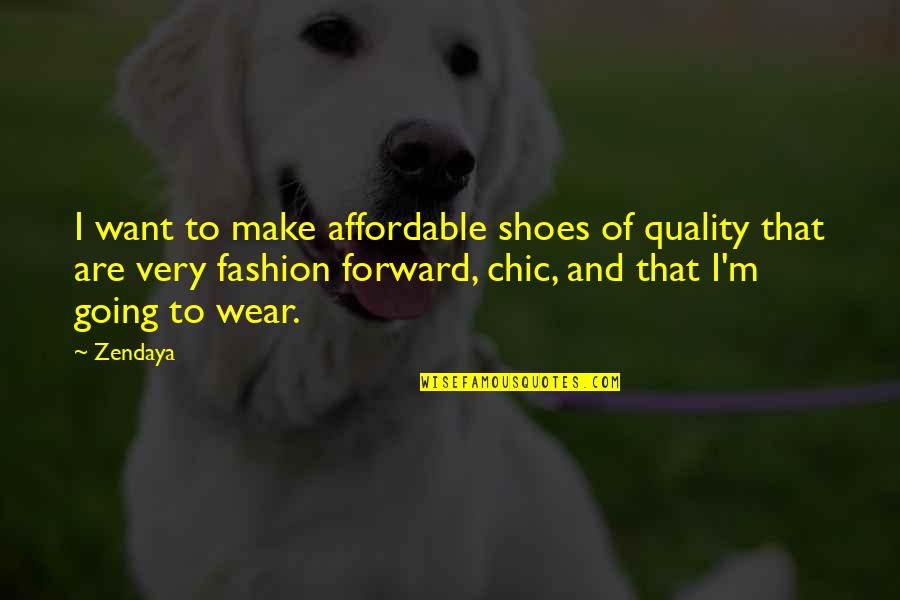 I want to make affordable shoes of quality that are very fashion forward, chic, and that I'm going to wear. —
Zendaya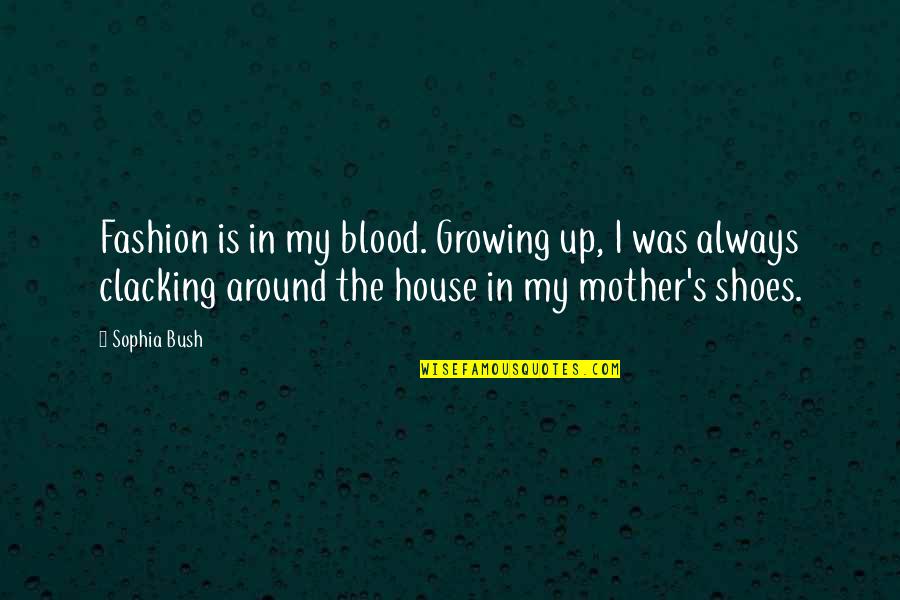 Fashion is in my blood. Growing up, I was always clacking around the house in my mother's shoes. —
Sophia Bush