End Of The Summer Quotes
Collection of top 30 famous quotes about End Of The Summer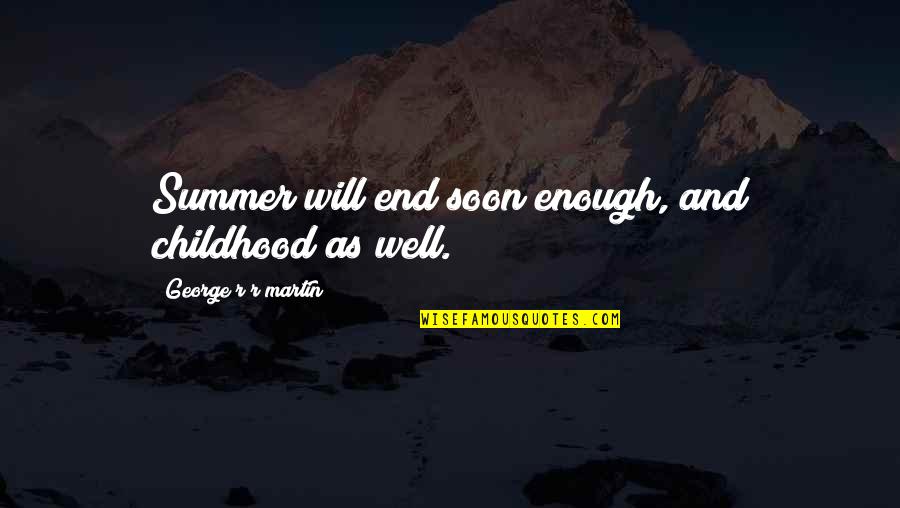 Summer will end soon enough, and childhood as well.
—
George R R Martin
It's the end of the summer. It's the end of it all. Those days are gone, it's over now, we're moving on.
—
Theory Of A Deadman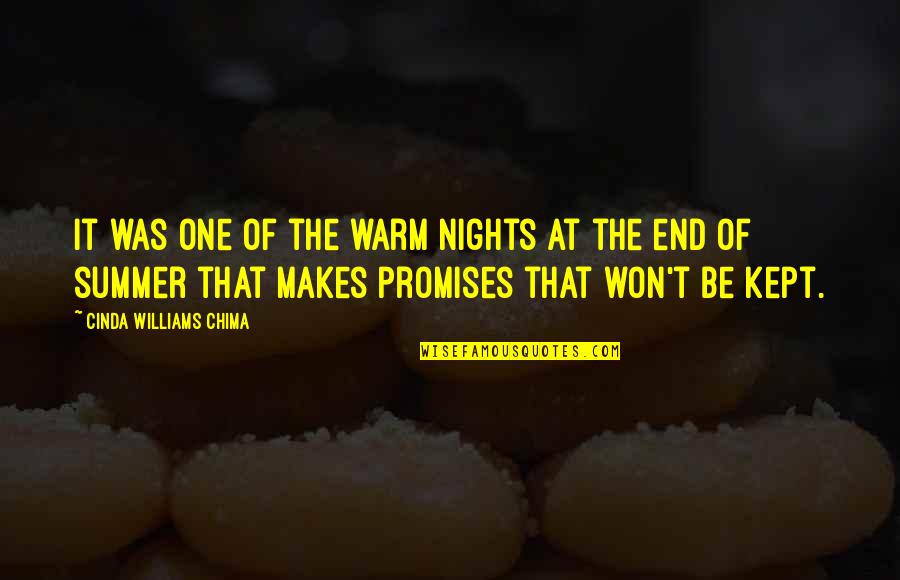 It was one of the warm nights at the end of summer that makes promises that won't be kept.
—
Cinda Williams Chima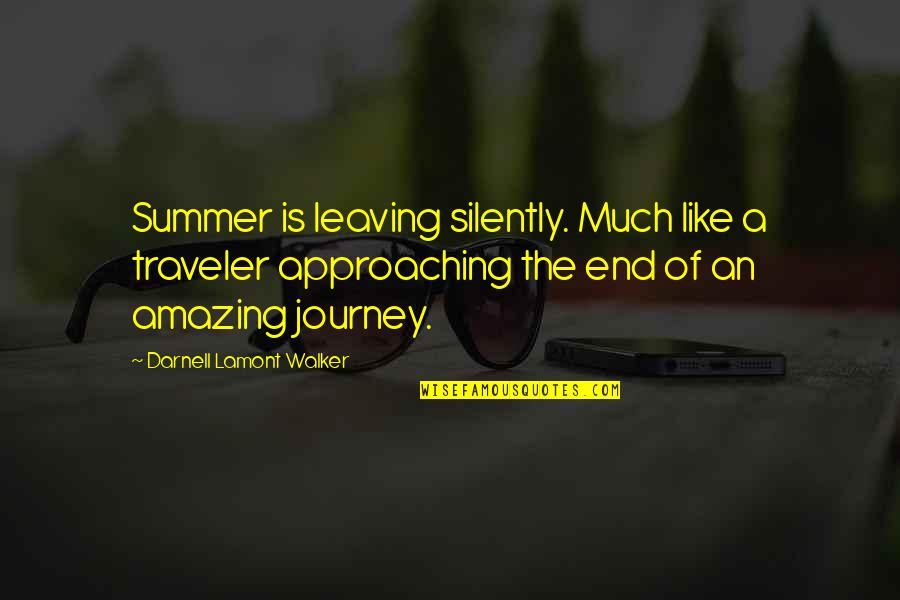 Summer is leaving silently. Much like a traveler approaching the end of an amazing journey.
—
Darnell Lamont Walker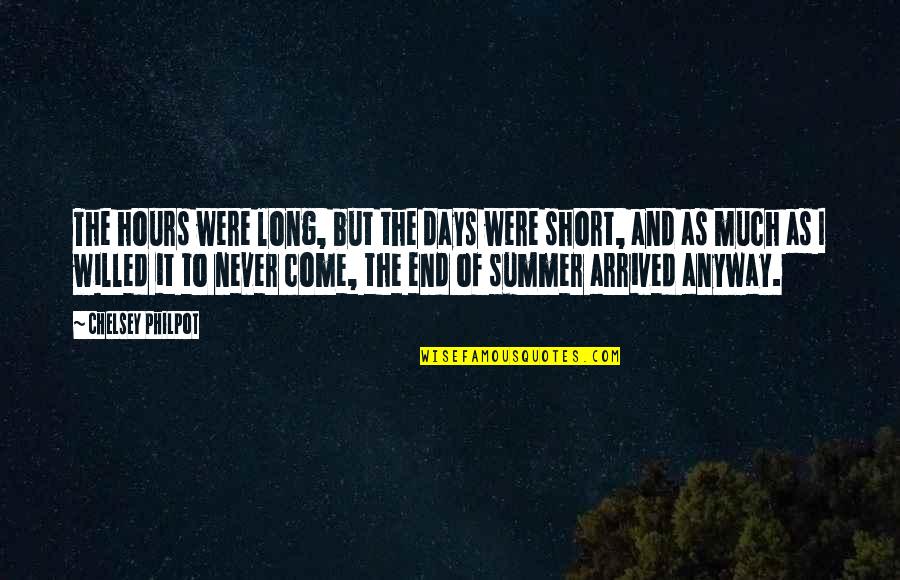 The hours were long, but the days were short, and as much as I willed it to never come, the end of summer arrived anyway.
—
Chelsey Philpot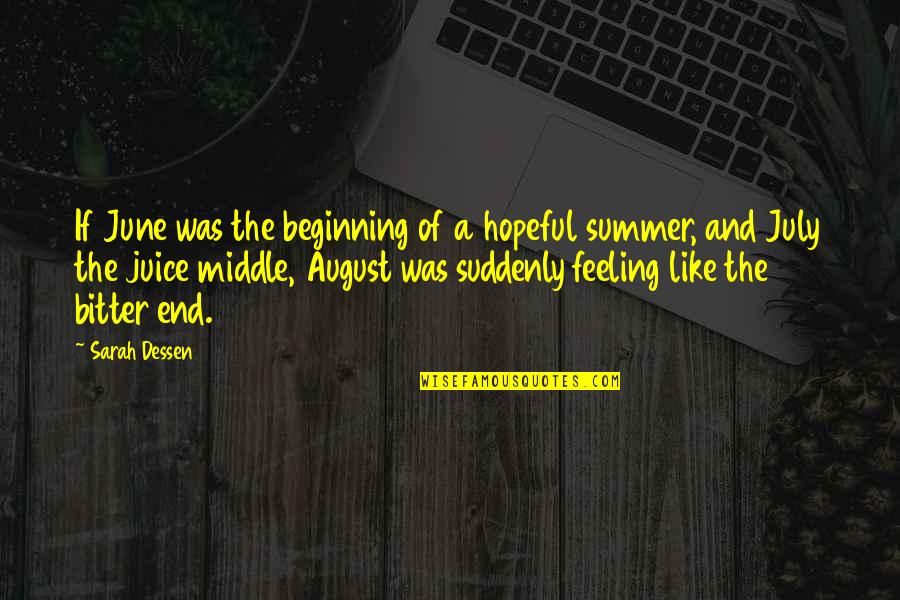 If June was the beginning of a hopeful summer, and July the juice middle, August was suddenly feeling like the bitter end.
—
Sarah Dessen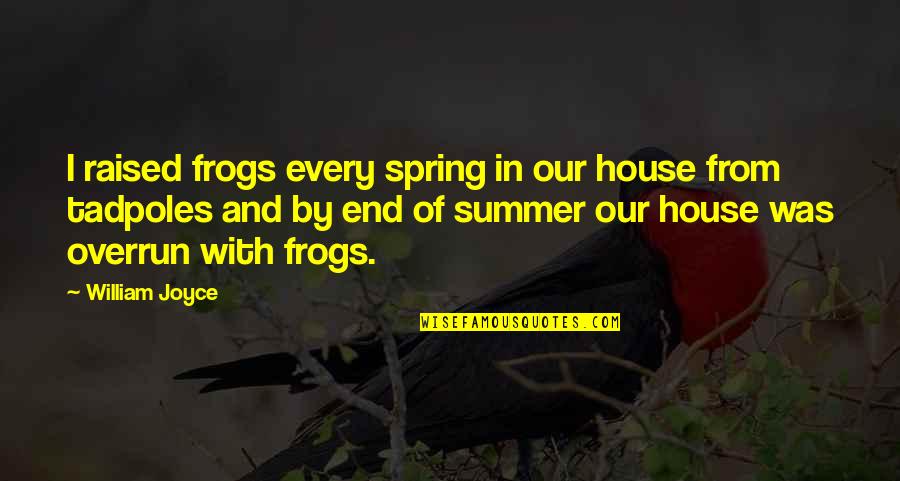 I raised frogs every spring in our house from tadpoles and by end of summer our house was overrun with frogs.
—
William Joyce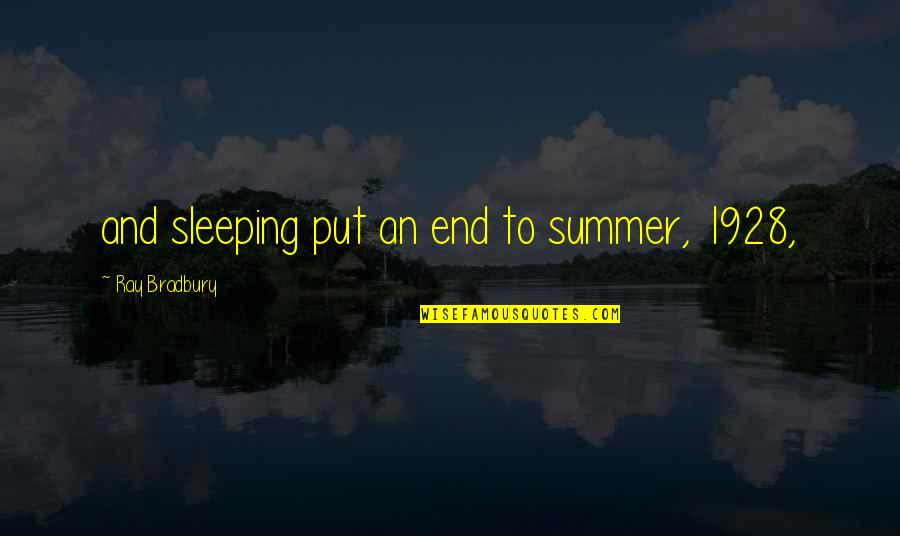 and sleeping put an end to summer, 1928, —
Ray Bradbury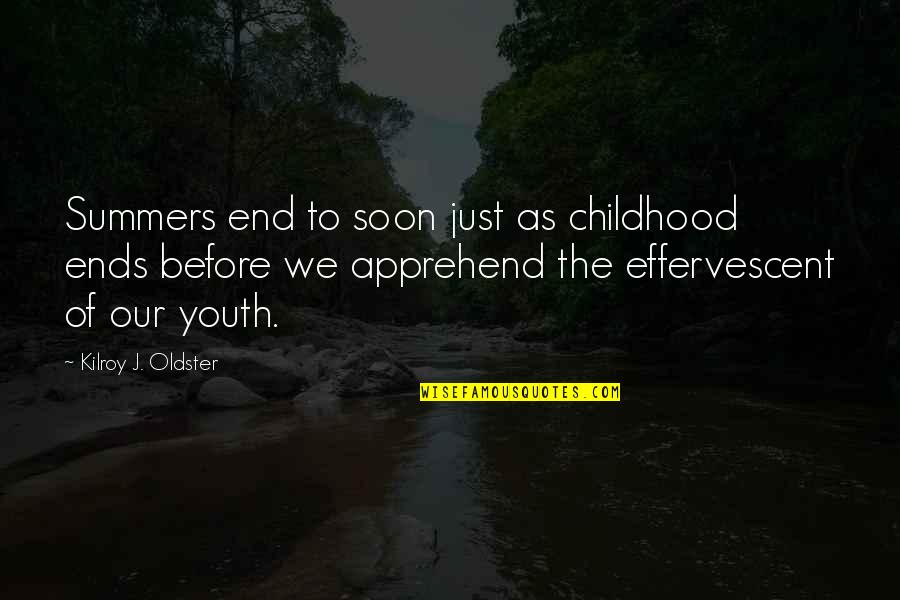 Summers end to soon just as childhood ends before we apprehend the effervescent of our youth. —
Kilroy J. Oldster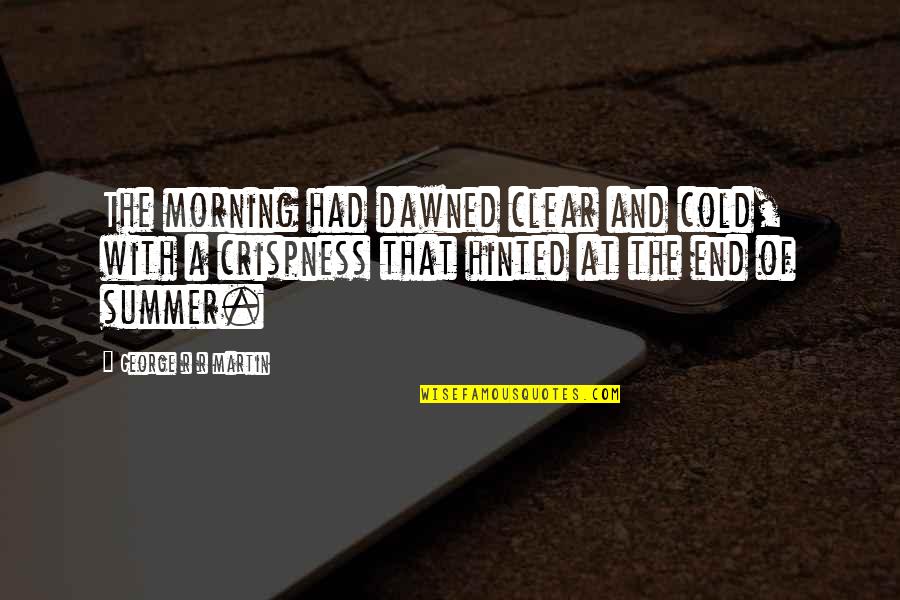 The morning had dawned clear and cold, with a crispness that hinted at the end of summer. —
George R R Martin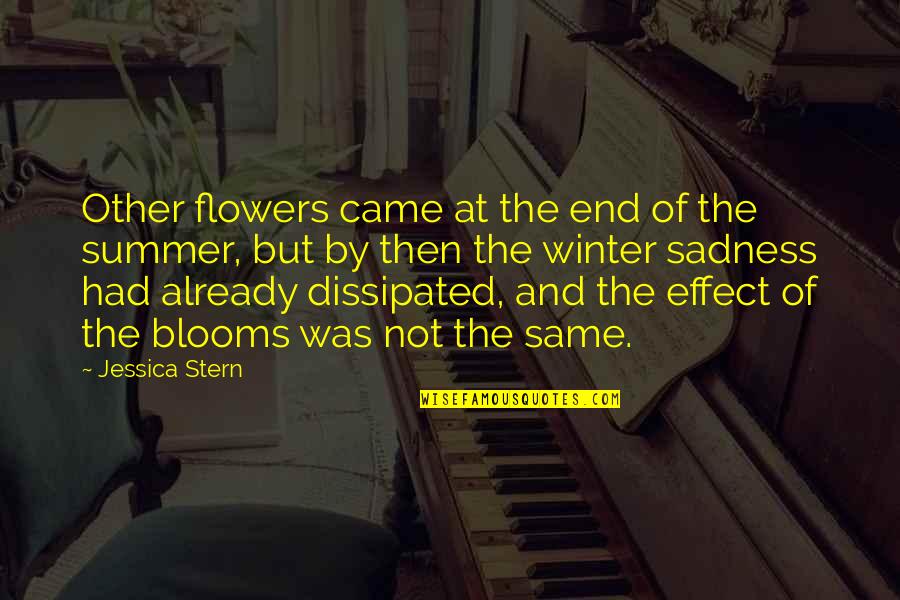 Other flowers came at the
end of the summer
, but by then the winter sadness had already dissipated, and the effect of the blooms was not the same. —
Jessica Stern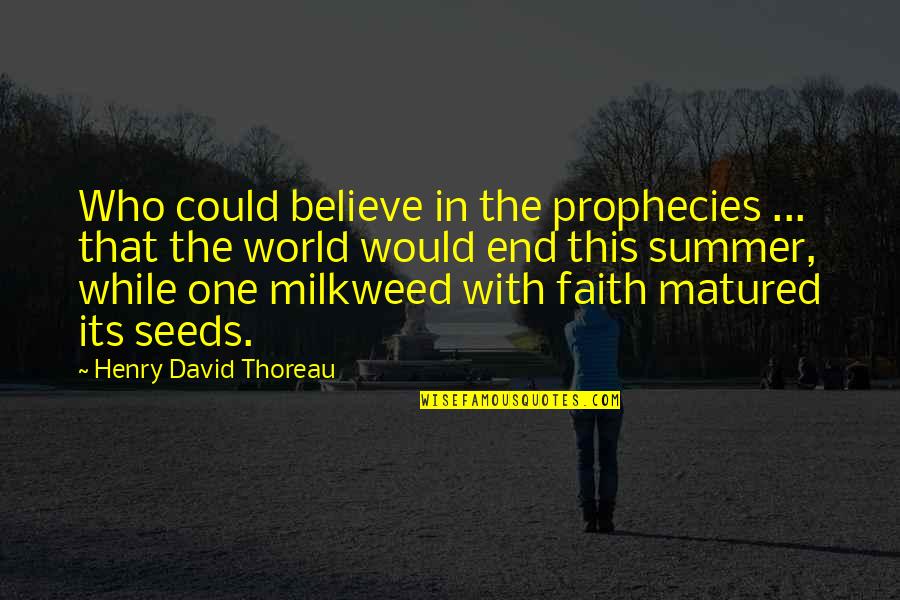 Who could believe in the prophecies ... that the world would end this summer, while one milkweed with faith matured its seeds. —
Henry David Thoreau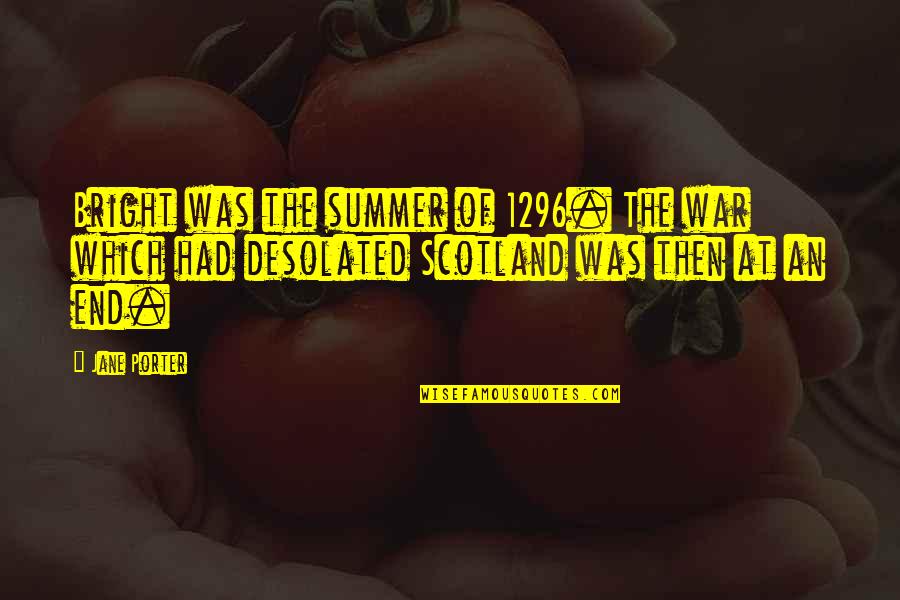 Bright was the summer of 1296. The war which had desolated Scotland was then at an end. —
Jane Porter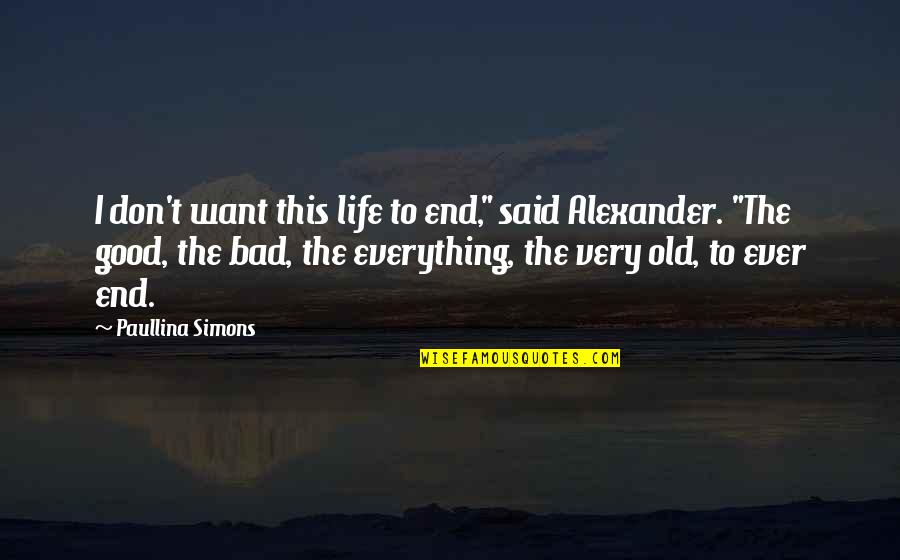 I don't want this life to end," said Alexander. "The good, the bad, the everything, the very old, to ever end. —
Paullina Simons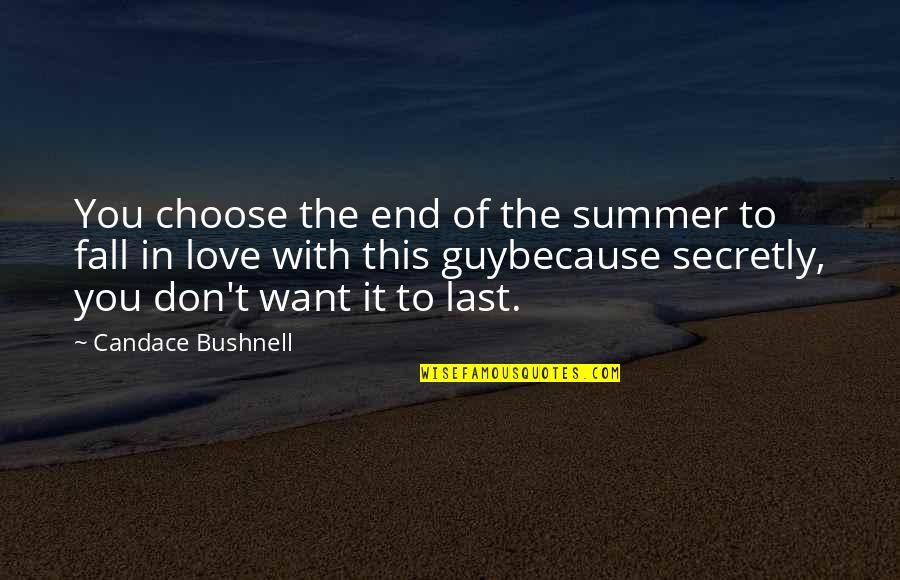 You choose the
end of the summer
to fall in love with this guy
because secretly, you don't want it to last. —
Candace Bushnell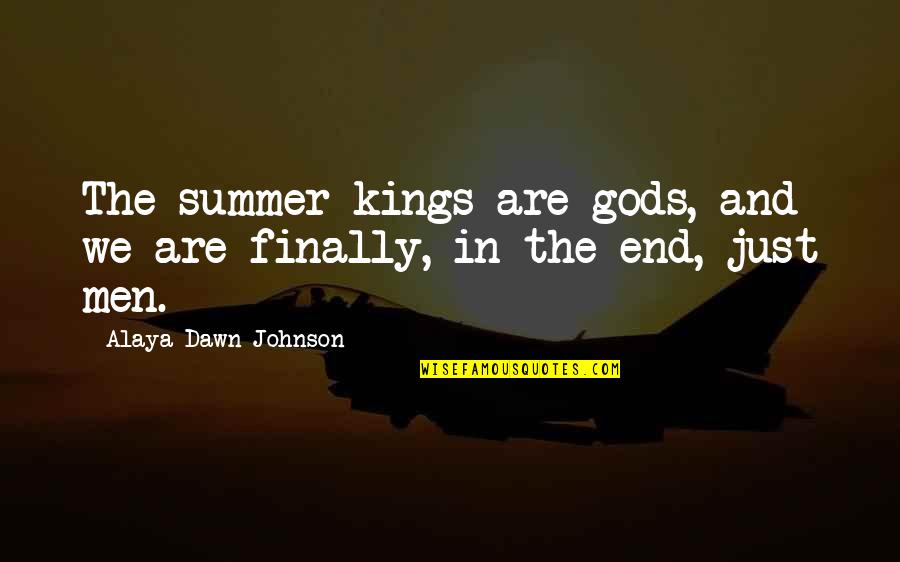 The summer kings are gods, and we are finally, in the end, just men. —
Alaya Dawn Johnson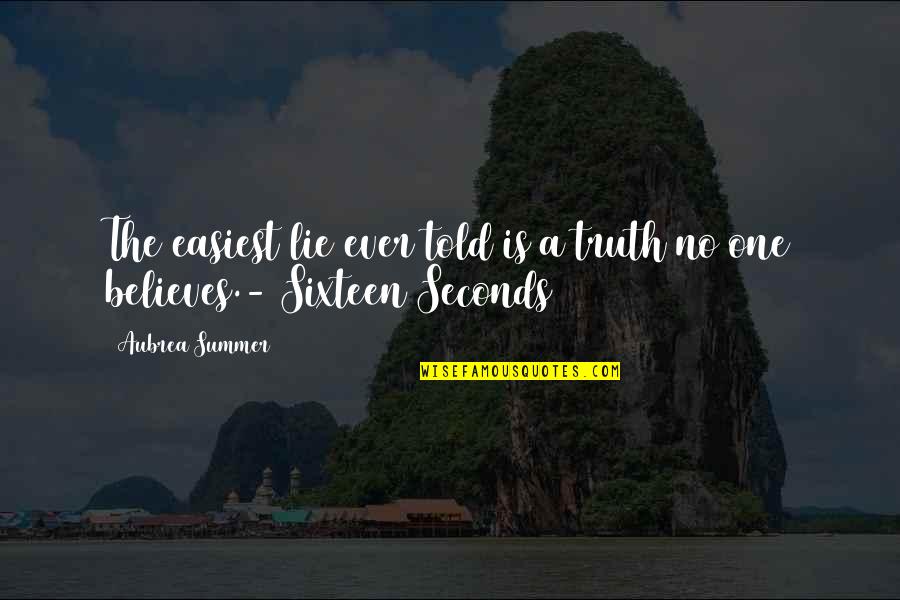 The easiest lie ever told is a truth no one believes.- Sixteen Seconds —
Aubrea Summer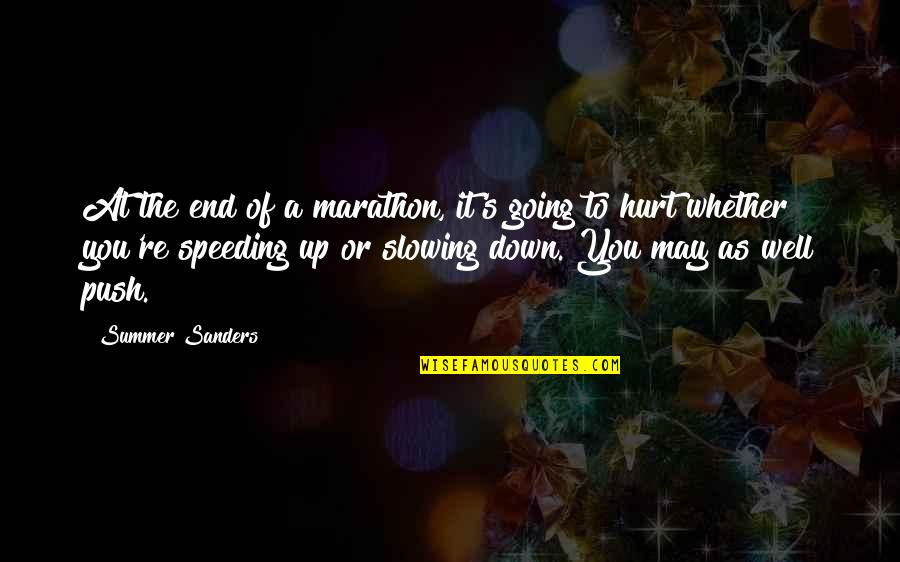 At the end of a marathon, it's going to hurt whether you're speeding up or slowing down. You may as well push. —
Summer Sanders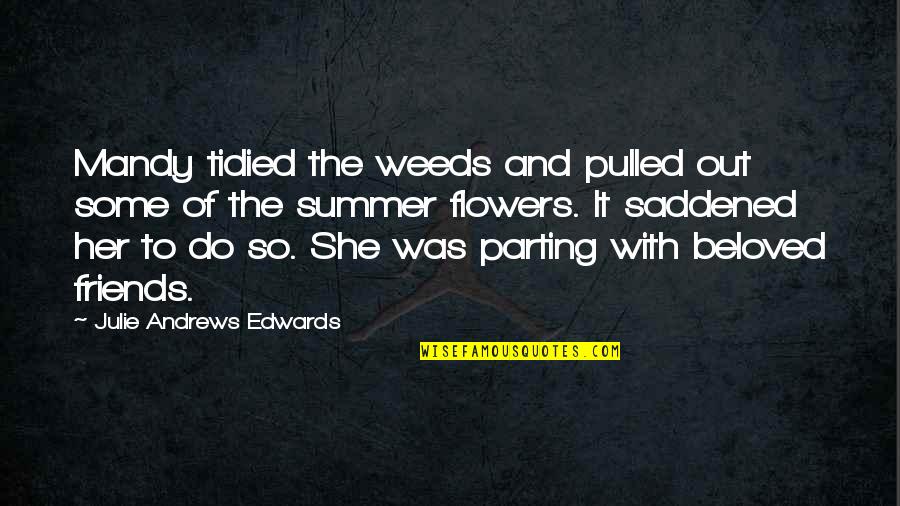 Mandy tidied the weeds and pulled out some of the summer flowers. It saddened her to do so. She was parting with beloved friends. —
Julie Andrews Edwards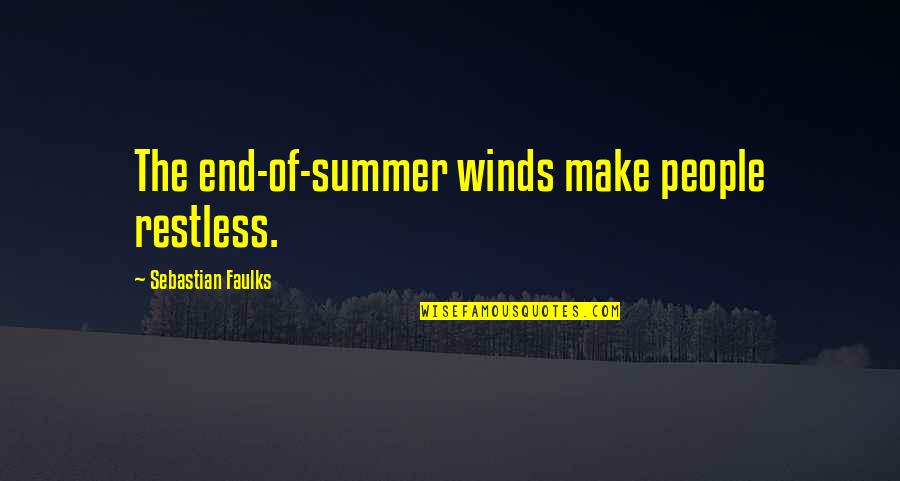 The end-of-summer winds make people restless. —
Sebastian Faulks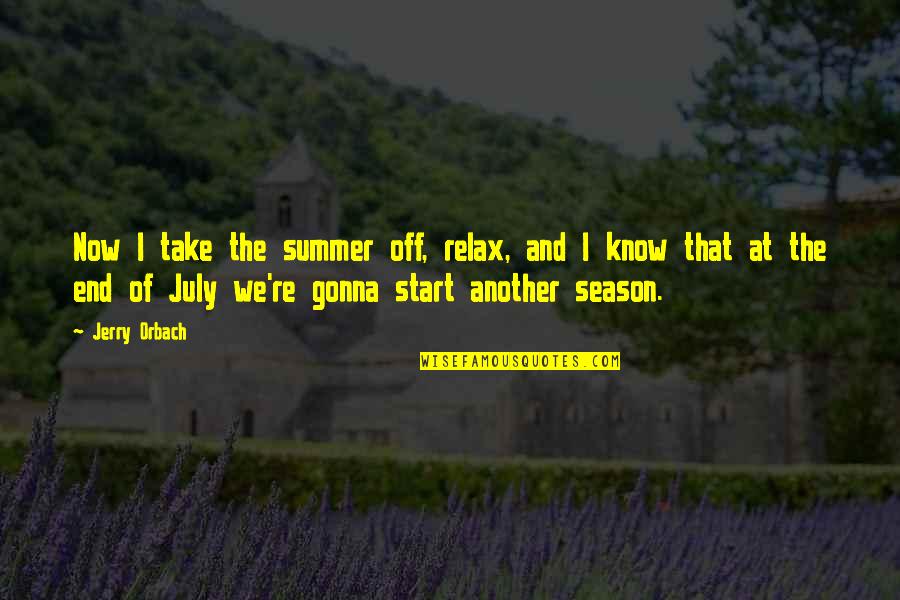 Now I take the summer off, relax, and I know that at the end of July we're gonna start another season. —
Jerry Orbach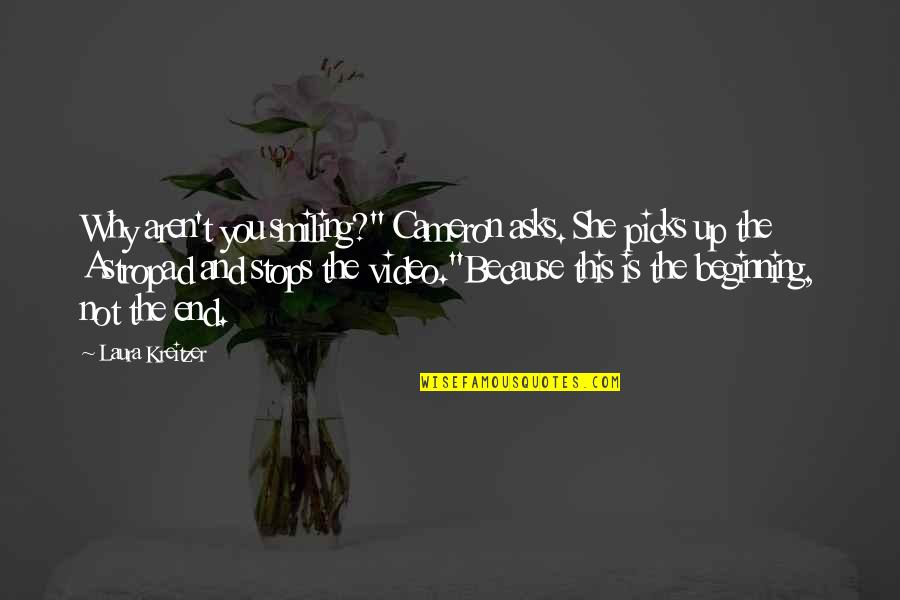 Why aren't you smiling?" Cameron asks. She picks up the Astropad and stops the video.
"Because this is the beginning, not the end. —
Laura Kreitzer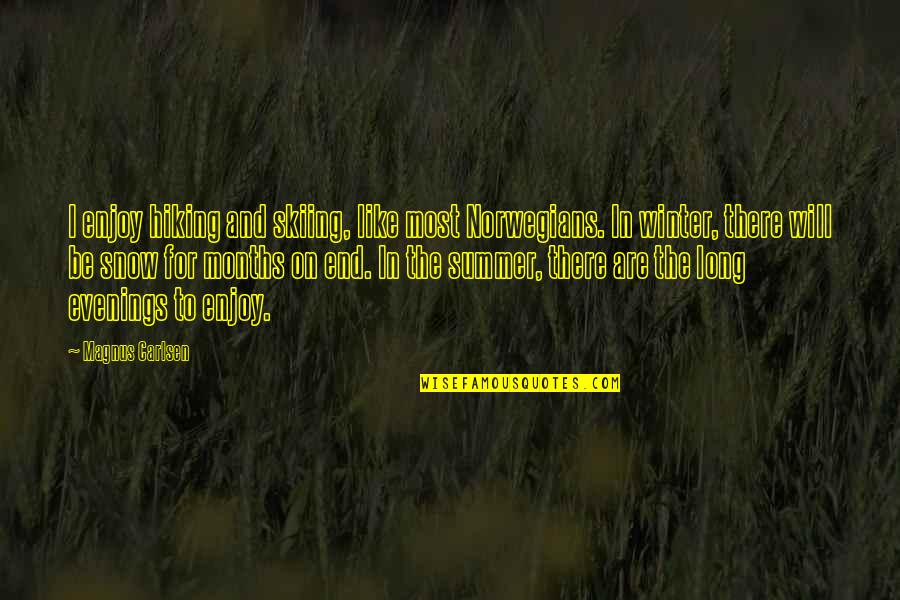 I enjoy hiking and skiing, like most Norwegians. In winter, there will be snow for months on end. In the summer, there are the long evenings to enjoy. —
Magnus Carlsen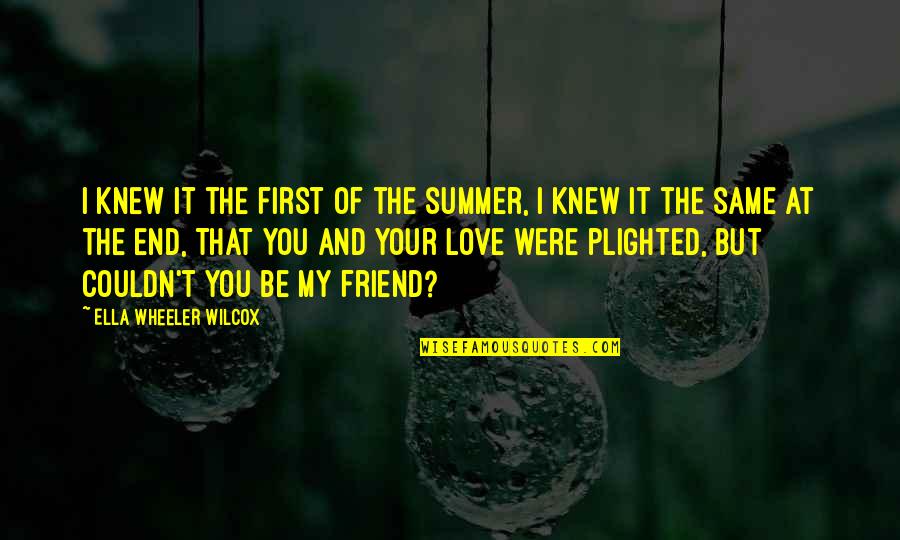 I knew it the first of the summer, I knew it the same at the end, That you and your love were plighted, But couldn't you be my friend? —
Ella Wheeler Wilcox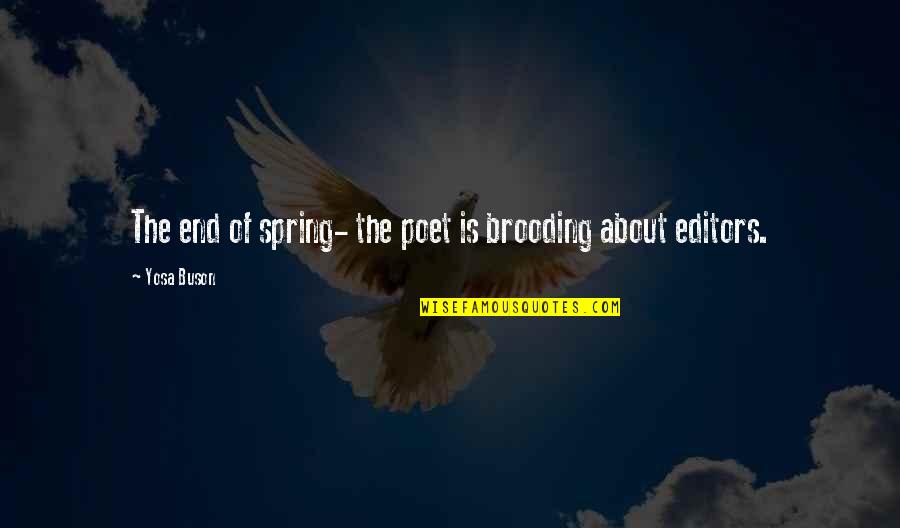 The end of spring- the poet is brooding about editors. —
Yosa Buson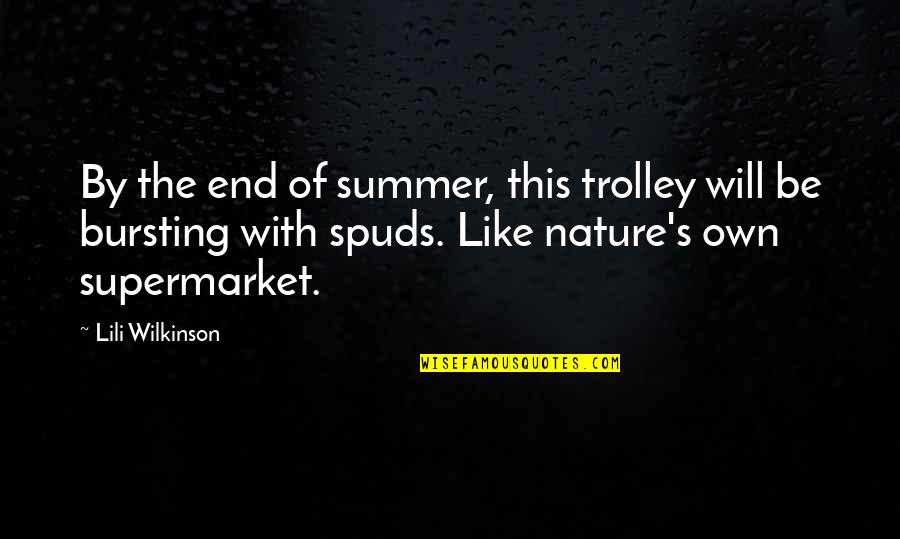 By the end of summer, this trolley will be bursting with spuds. Like nature's own supermarket. —
Lili Wilkinson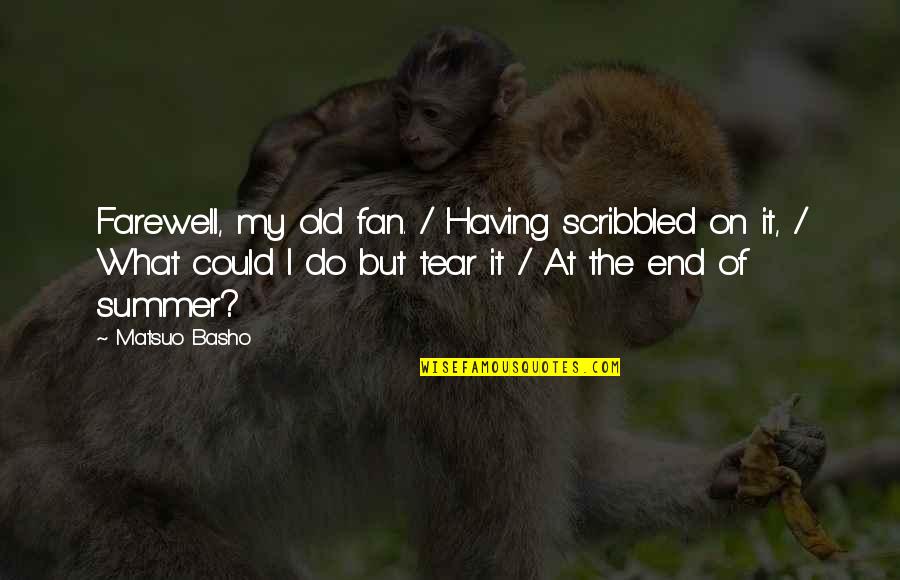 Farewell, my old fan. / Having scribbled on it, / What could I do but tear it / At the end of summer? —
Matsuo Basho