Doubts And Faith Quotes
Collection of top 41 famous quotes about Doubts And Faith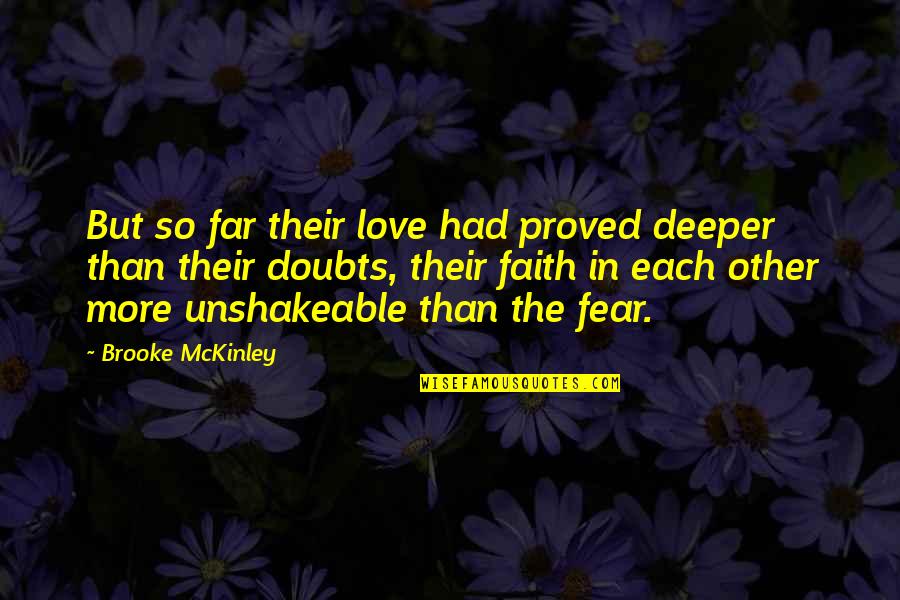 But so far their love had proved deeper than their doubts, their faith in each other more unshakeable than the fear.
—
Brooke McKinley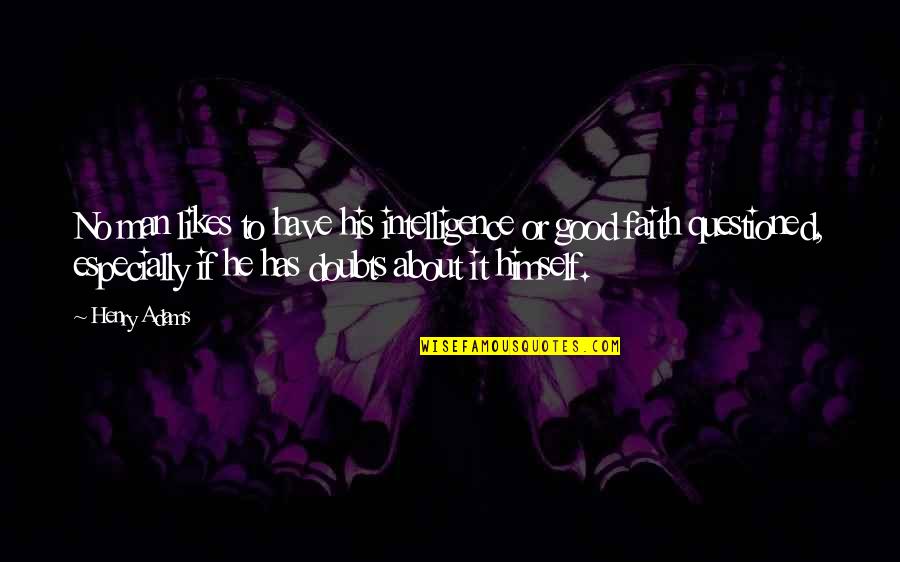 No man likes to have his intelligence or good faith questioned, especially if he has doubts about it himself.
—
Henry Adams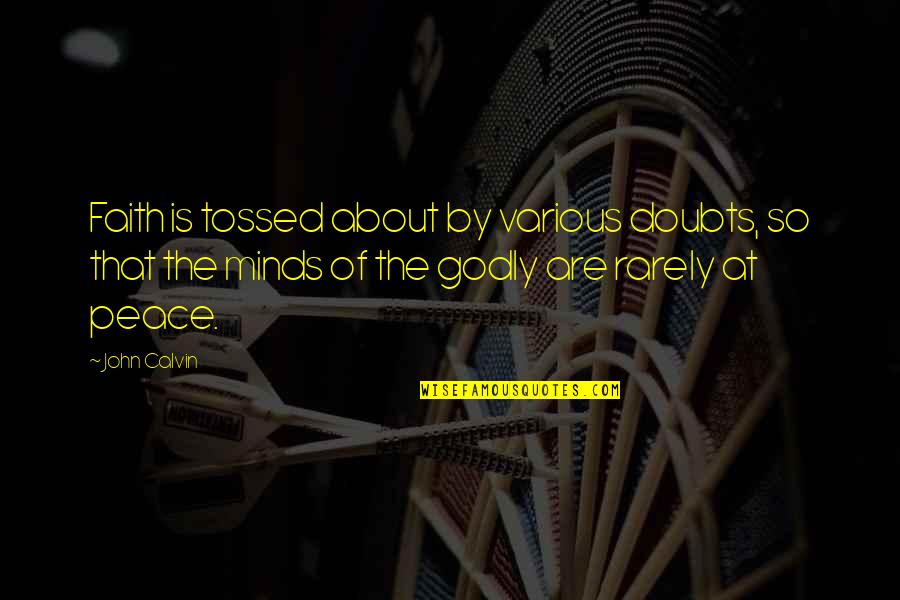 Faith is tossed about by various doubts, so that the minds of the godly are rarely at peace.
—
John Calvin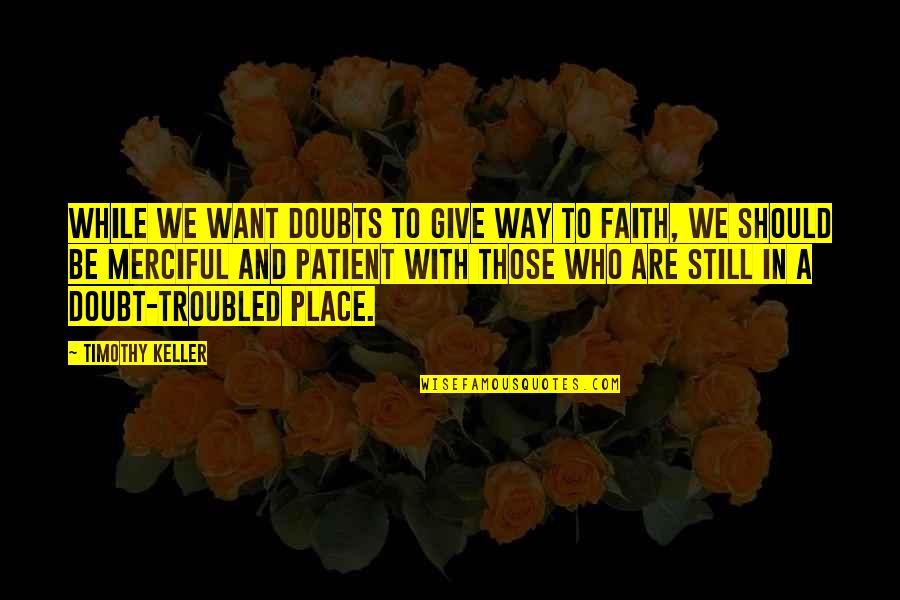 While we want doubts to give way to faith, we should be merciful and patient with those who are still in a doubt-troubled place.
—
Timothy Keller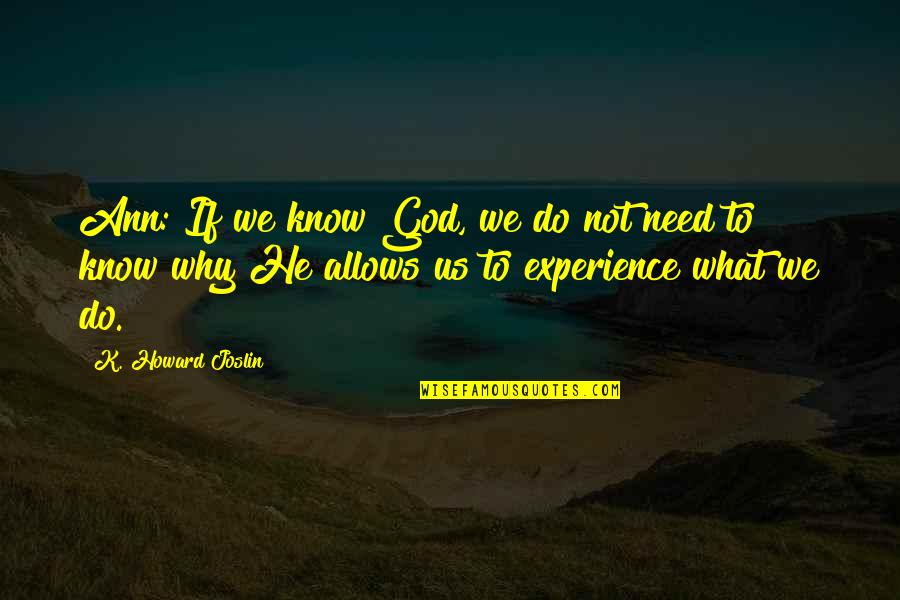 Ann: If we know God, we do not need to know why He allows us to experience what we do.
—
K. Howard Joslin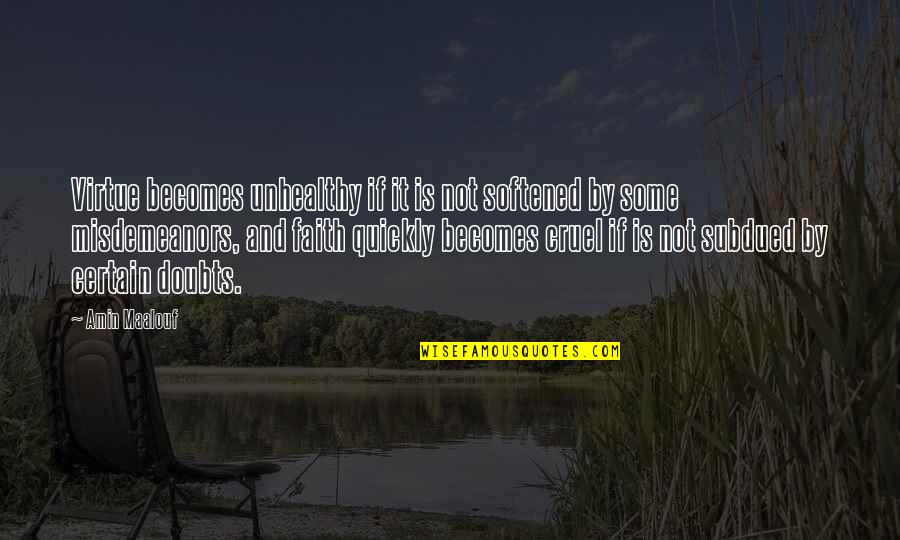 Virtue becomes unhealthy if it is not softened by some misdemeanors, and faith quickly becomes cruel if is not subdued by certain doubts.
—
Amin Maalouf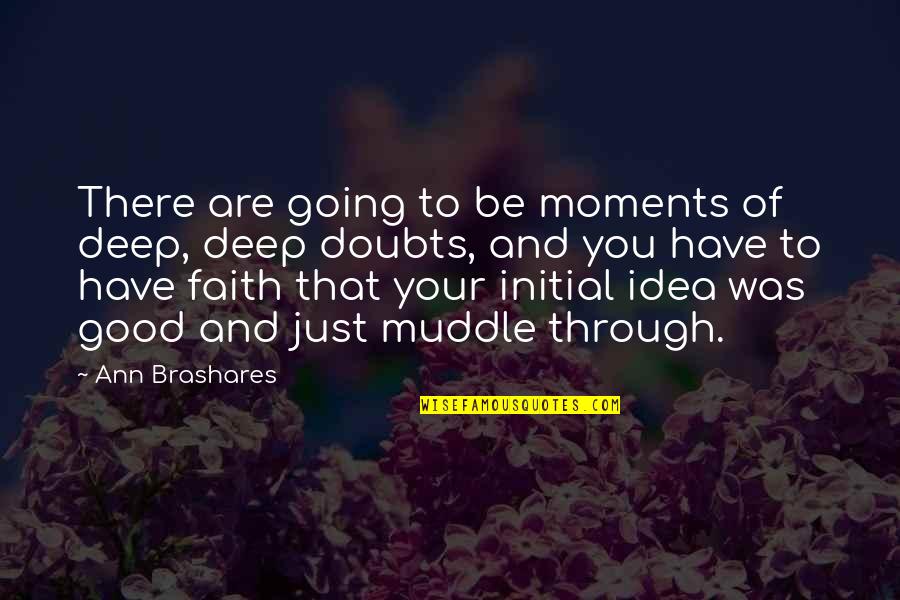 There are going to be moments of deep, deep doubts, and you have to have faith that your initial idea was good and just muddle through.
—
Ann Brashares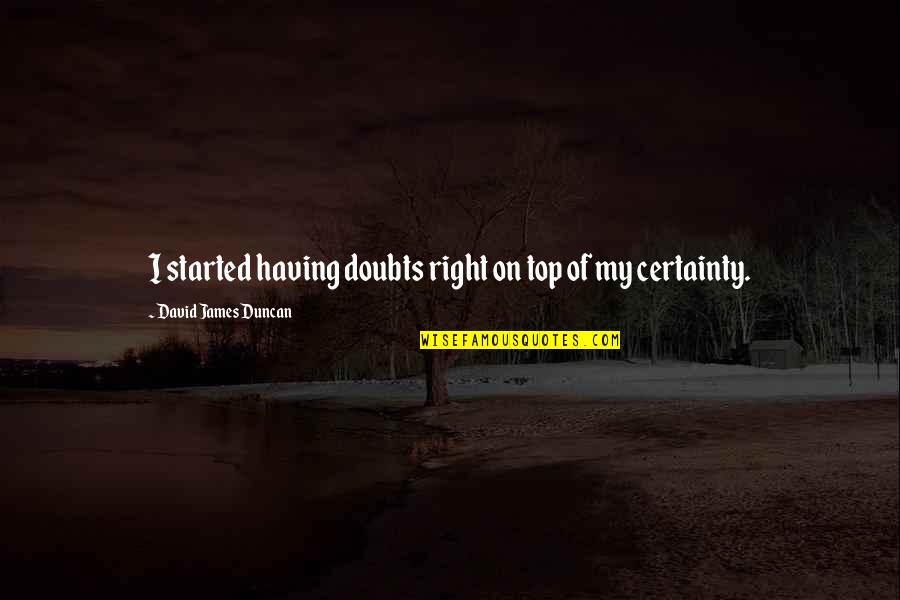 I started having doubts right on top of my certainty.
—
David James Duncan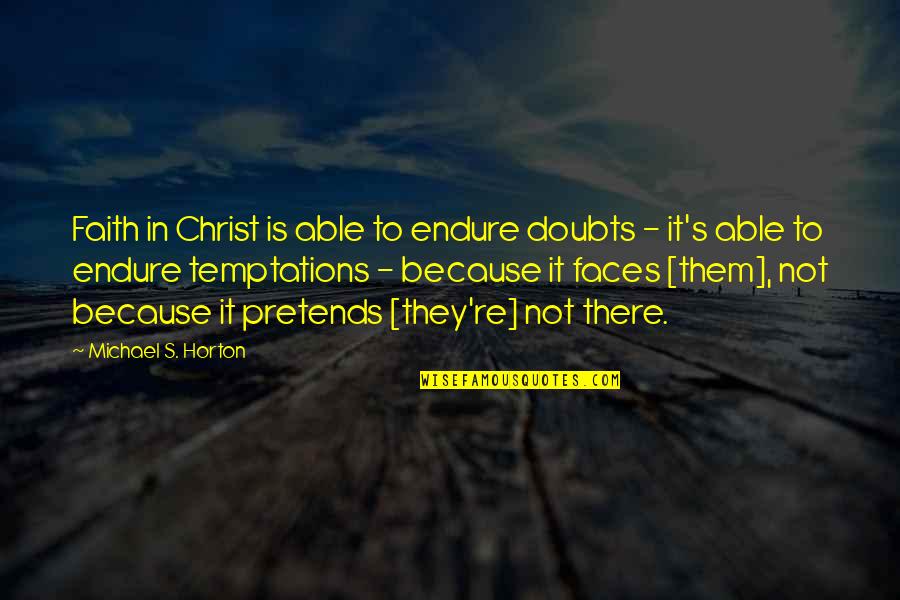 Faith in Christ is able to endure doubts - it's able to endure temptations - because it faces [them], not because it pretends [they're] not there.
—
Michael S. Horton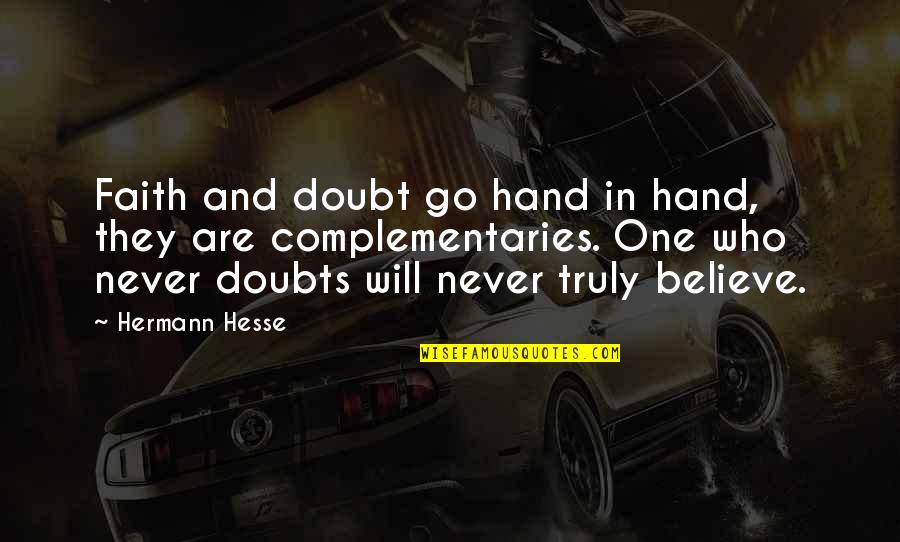 Faith and doubt go hand in hand, they are complementaries. One who never doubts will never truly believe.
—
Hermann Hesse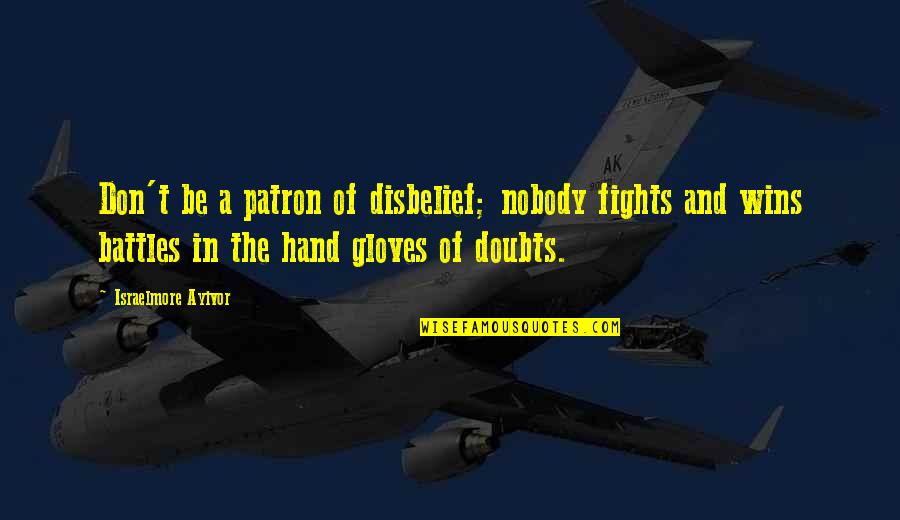 Don't be a patron of disbelief; nobody fights and wins battles in the hand gloves of doubts. —
Israelmore Ayivor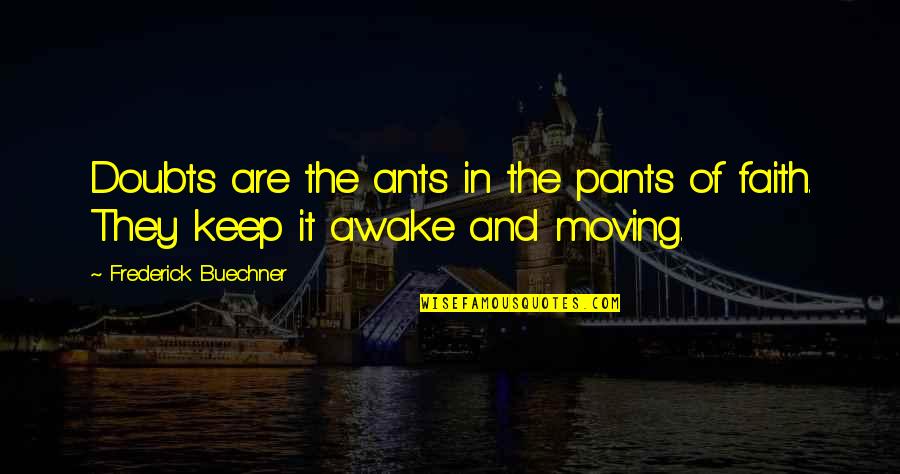 Doubts are the ants in the pants of faith. They keep it awake and moving. —
Frederick Buechner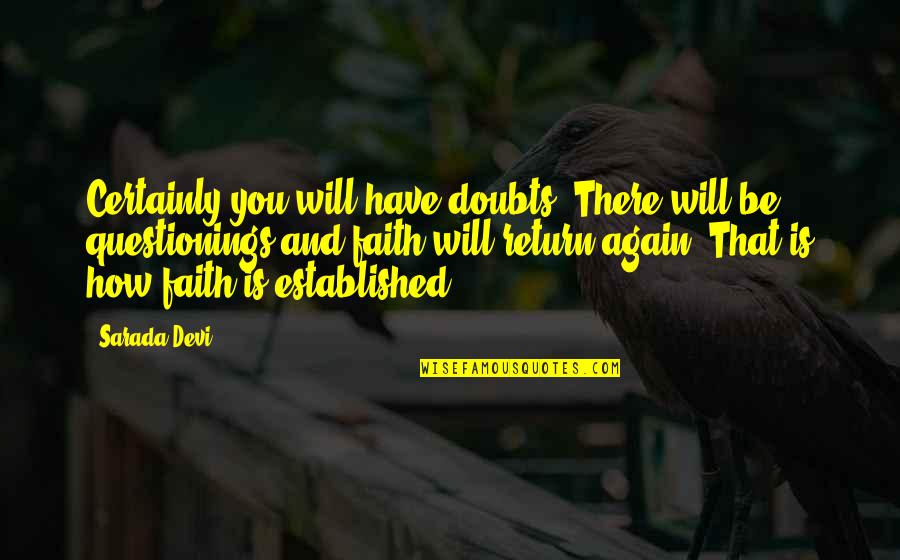 Certainly you will have doubts. There will be questionings and faith will return again. That is how faith is established. —
Sarada Devi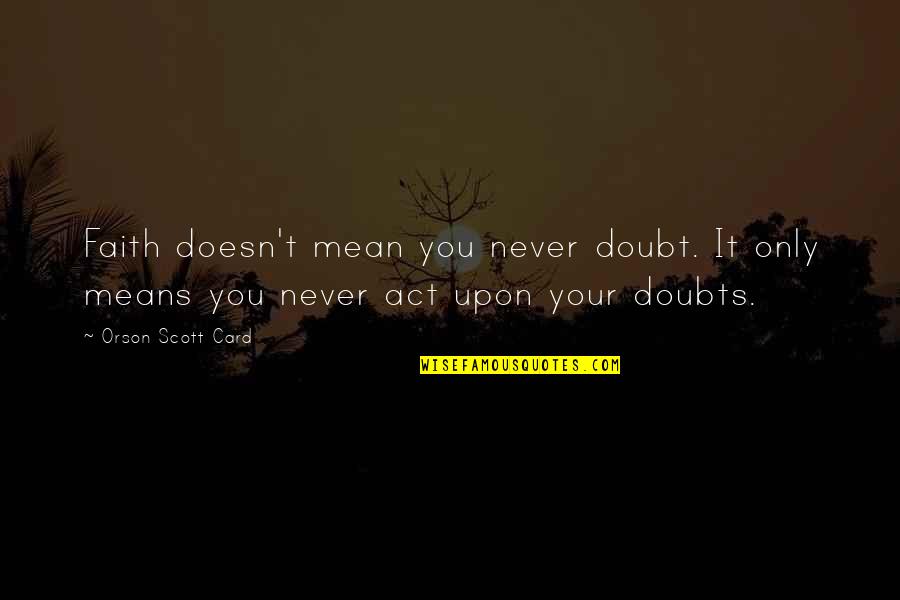 Faith doesn't mean you never doubt. It only means you never act upon your doubts. —
Orson Scott Card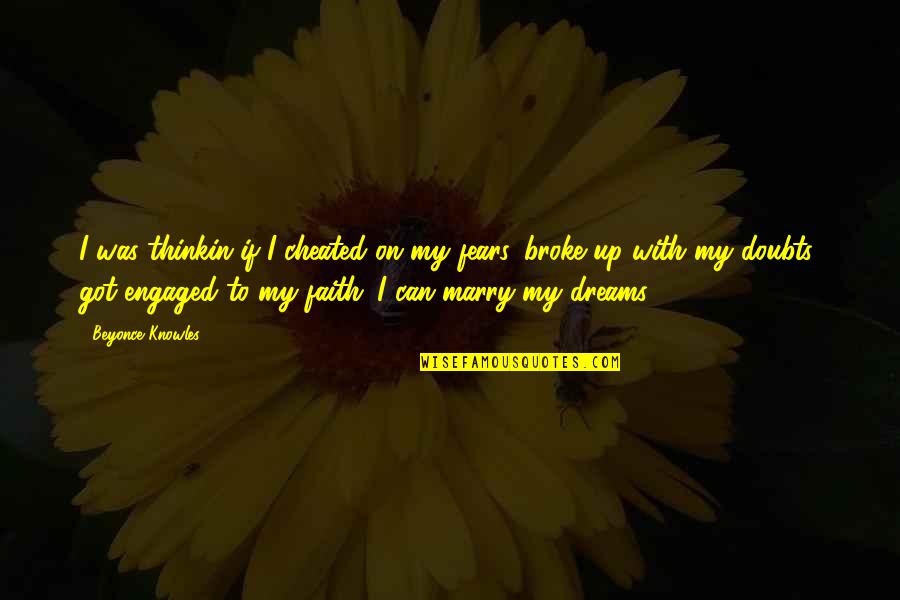 I was thinkin if I cheated on my fears, broke up with my doubts, got engaged to my faith. I can marry my dreams. —
Beyonce Knowles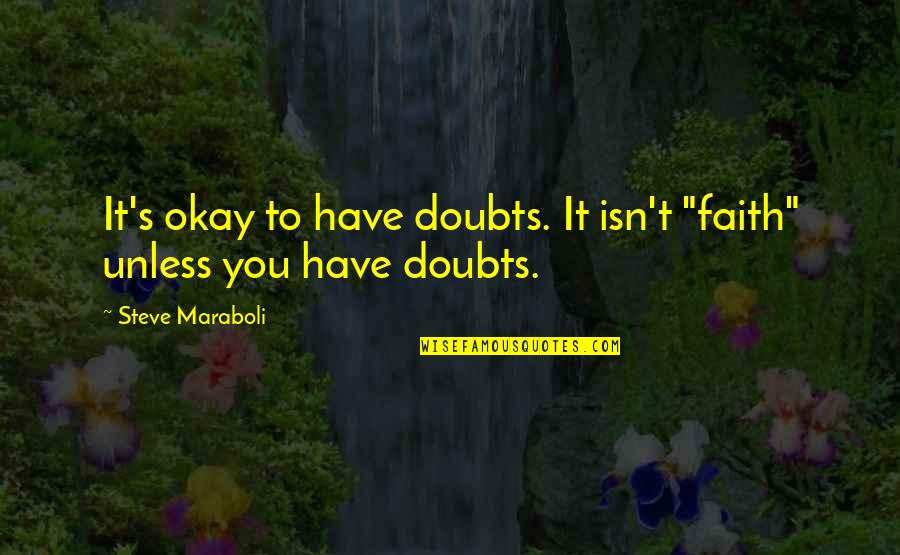 It's okay to have doubts. It isn't "faith" unless you have doubts. —
Steve Maraboli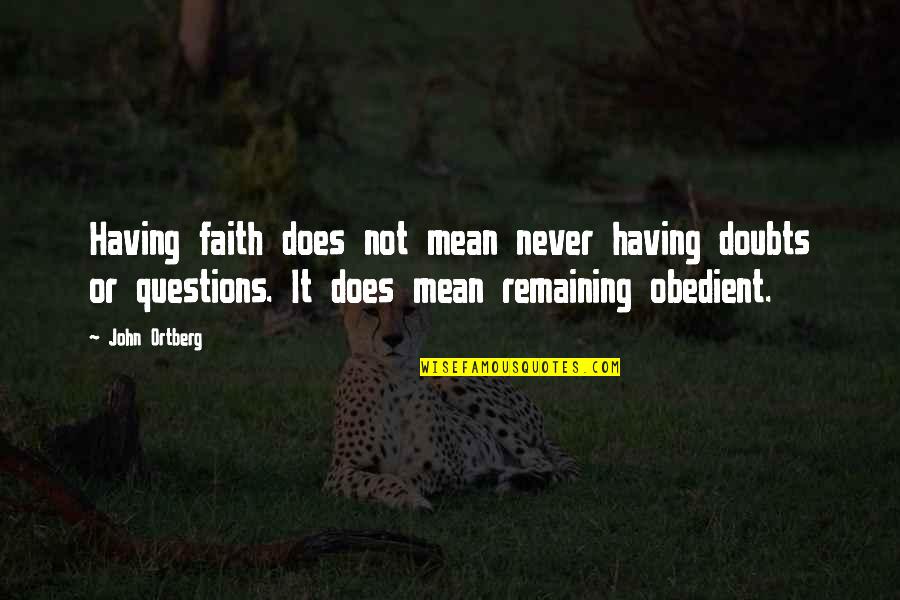 Having faith does not mean never having doubts or questions. It does mean remaining obedient. —
John Ortberg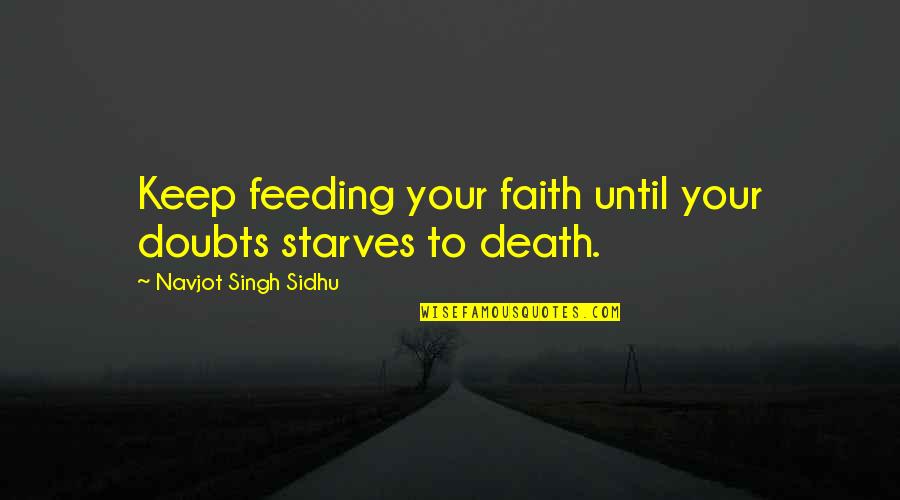 Keep feeding your faith until your doubts starves to death. —
Navjot Singh Sidhu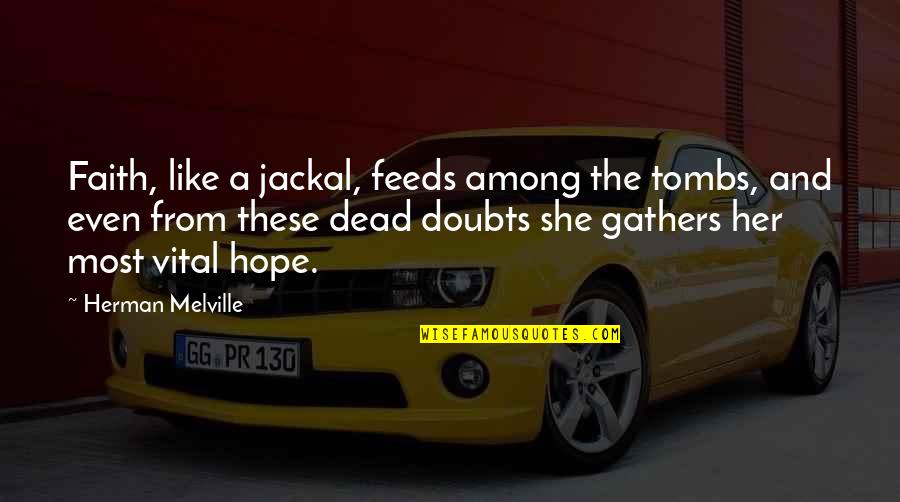 Faith, like a jackal, feeds among the tombs, and even from these dead doubts she gathers her most vital hope. —
Herman Melville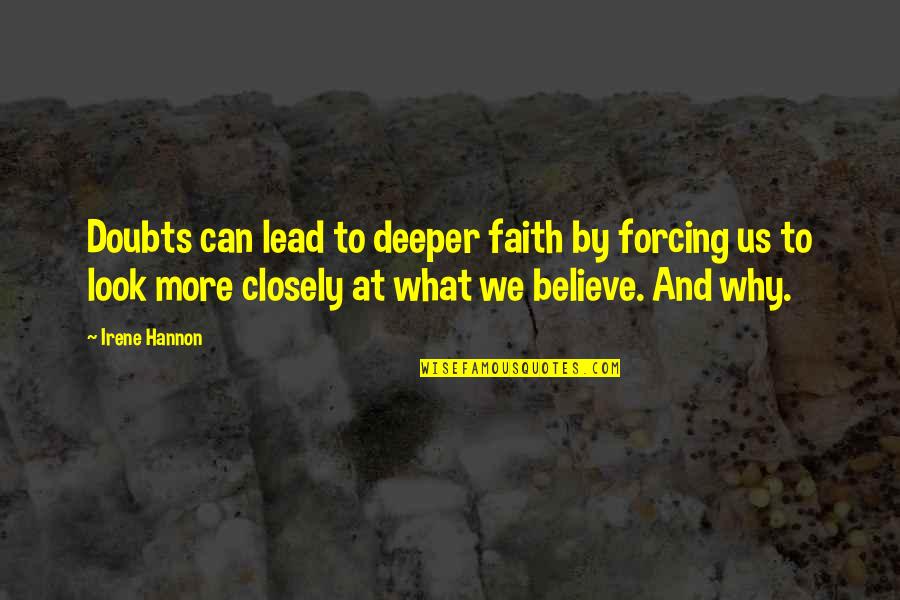 Doubts can lead to deeper faith by forcing us to look more closely at what we believe. And why. —
Irene Hannon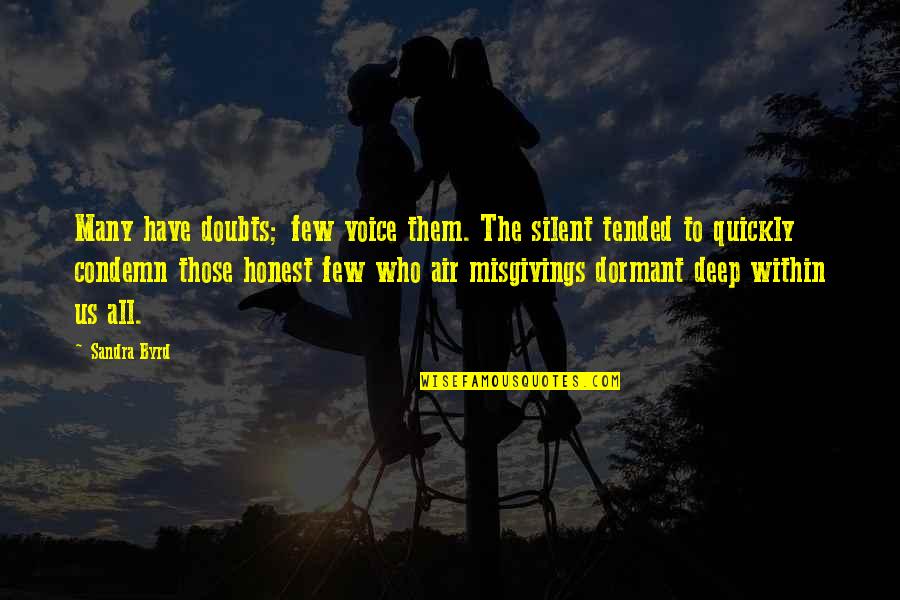 Many have doubts; few voice them. The silent tended to quickly condemn those honest few who air misgivings dormant deep within us all. —
Sandra Byrd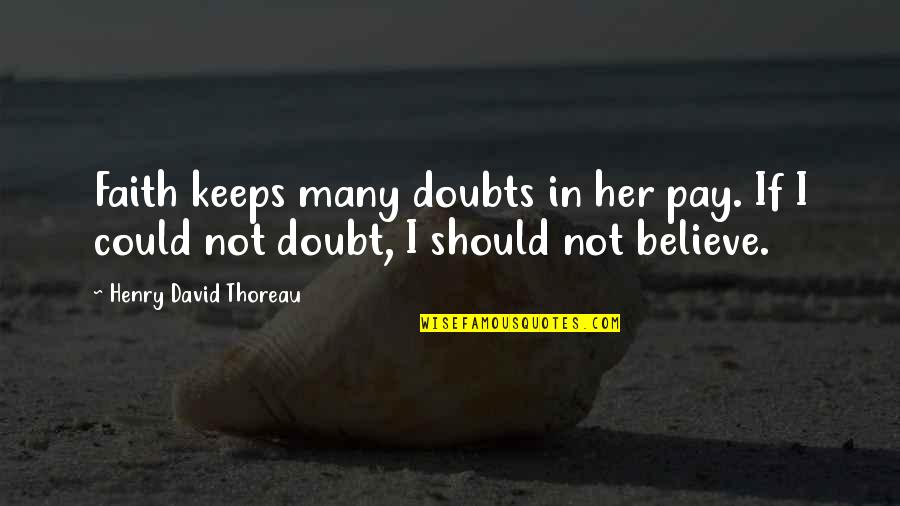 Faith keeps many doubts in her pay. If I could not doubt, I should not believe. —
Henry David Thoreau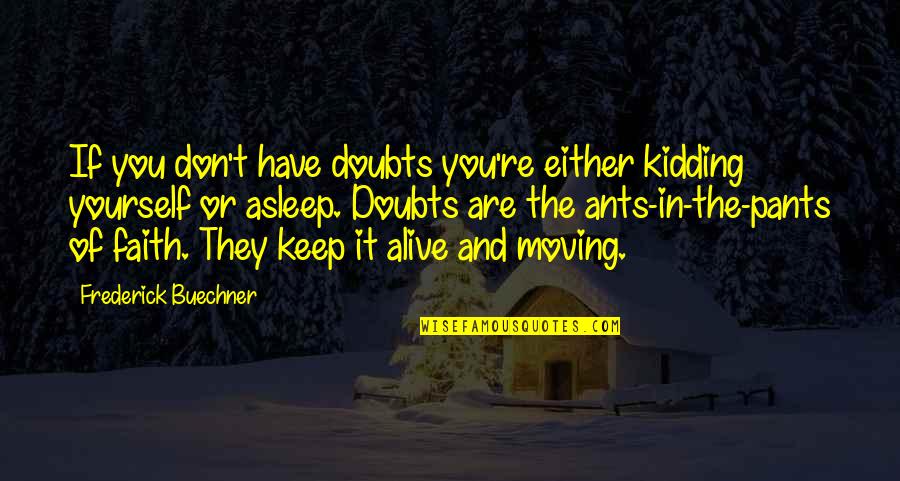 If you don't have doubts you're either kidding yourself or asleep. Doubts are the ants-in-the-pants of faith. They keep it alive and moving. —
Frederick Buechner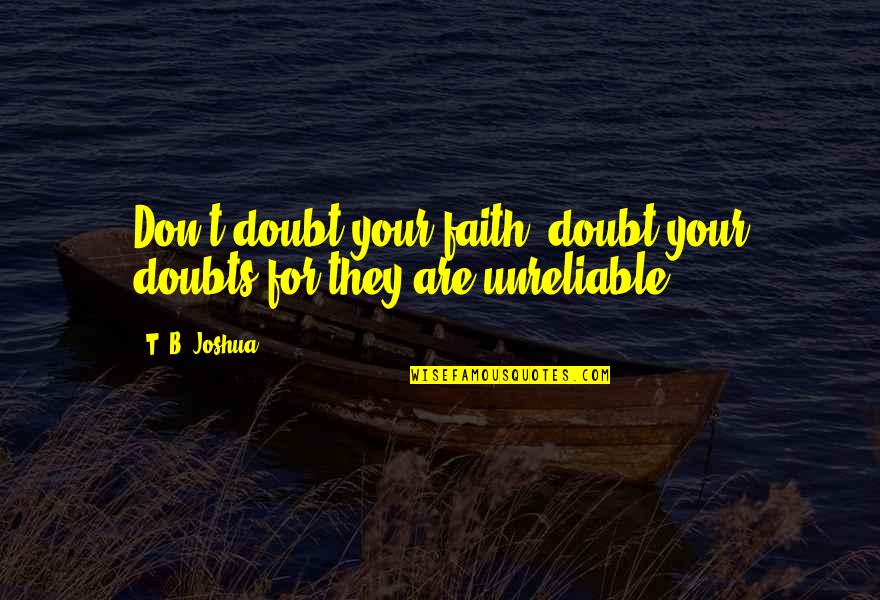 Don't doubt your faith; doubt your doubts for they are unreliable. —
T. B. Joshua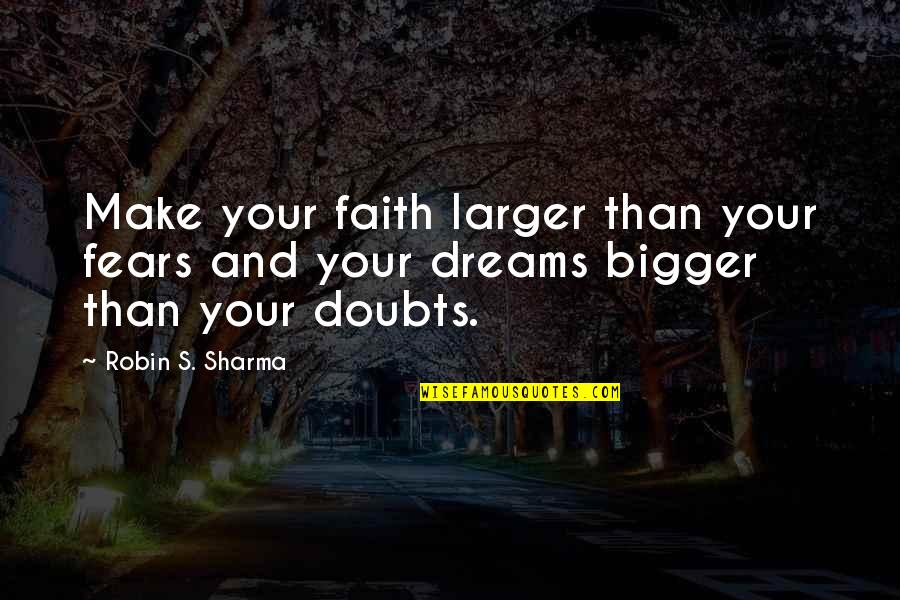 Make your faith larger than your fears and your dreams bigger than your doubts. —
Robin S. Sharma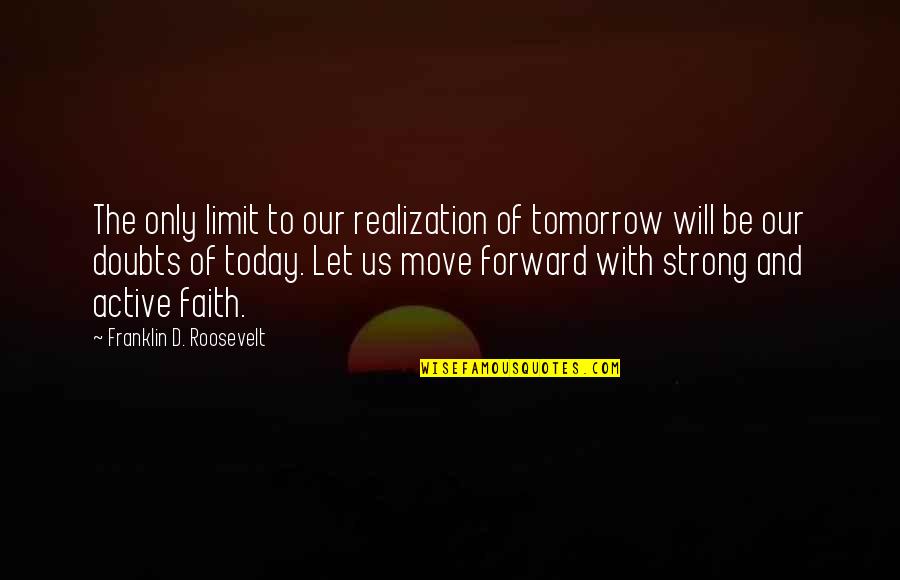 The only limit to our realization of tomorrow will be our doubts of today. Let us move forward with strong and active faith. —
Franklin D. Roosevelt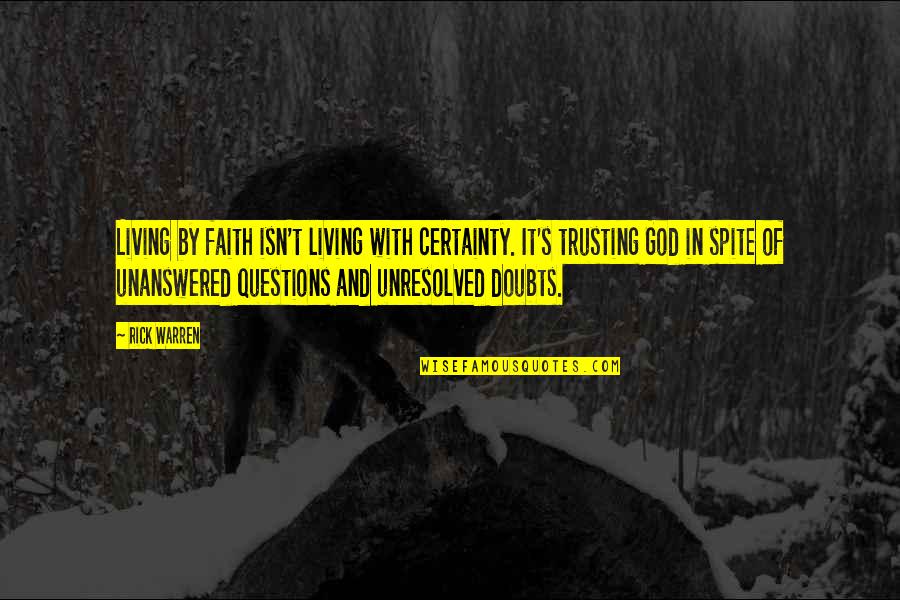 Living by faith isn't living with certainty. It's trusting God in spite of unanswered questions and unresolved doubts. —
Rick Warren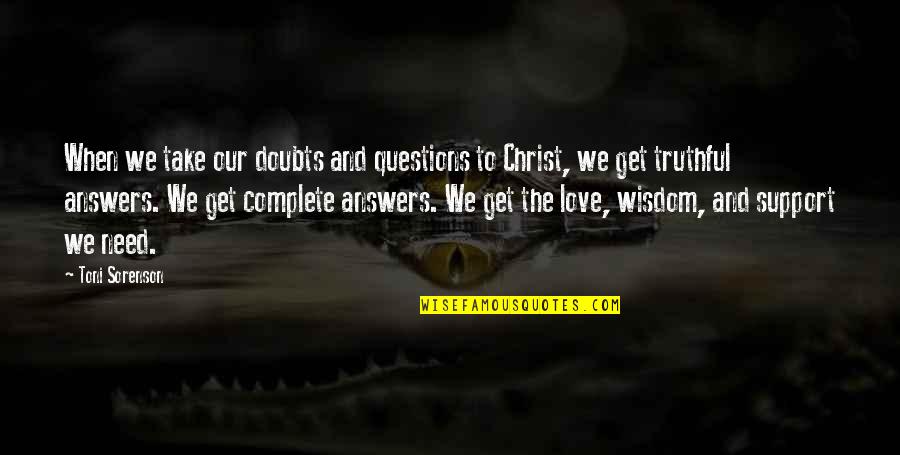 When we take our doubts and questions to Christ, we get truthful answers. We get complete answers. We get the love, wisdom, and support we need. —
Toni Sorenson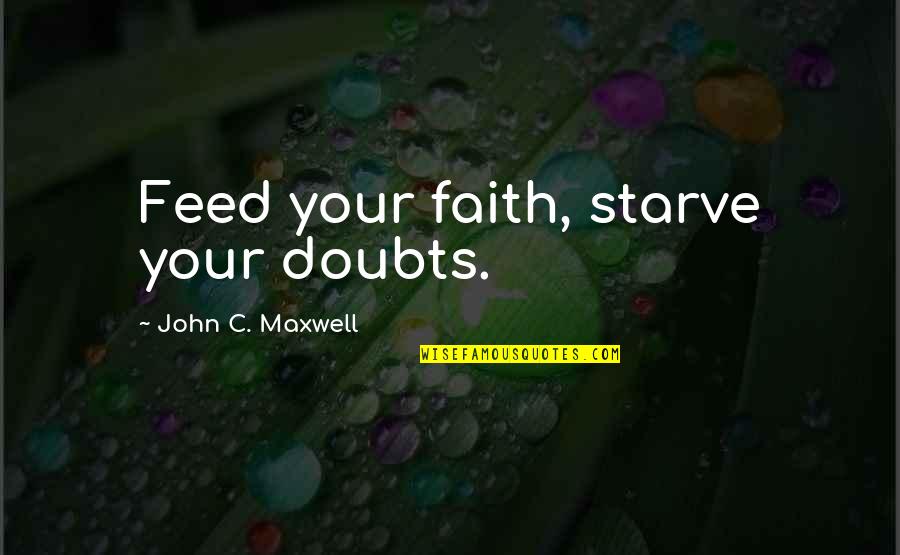 Feed your faith, starve your doubts. —
John C. Maxwell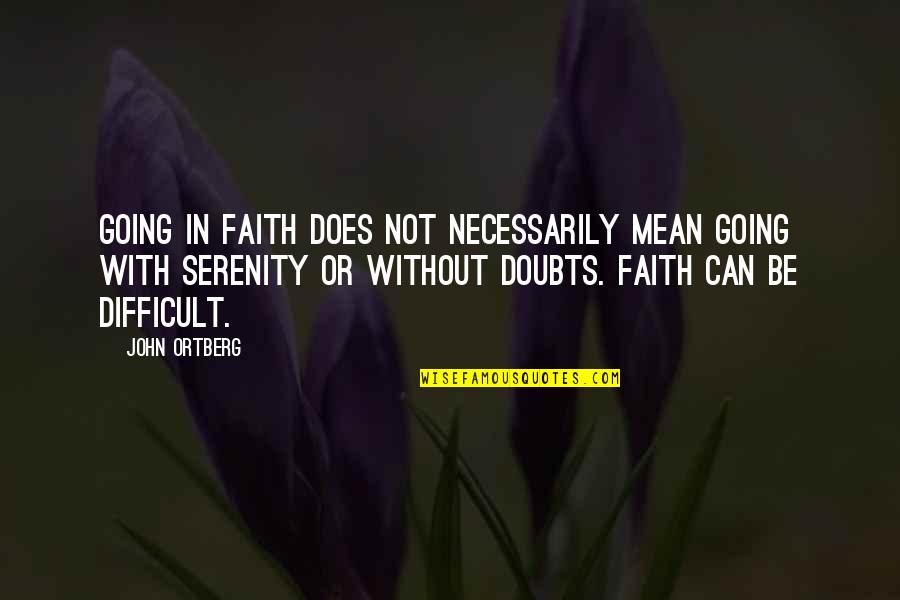 Going in faith does not necessarily mean going with serenity or without doubts. Faith can be difficult. —
John Ortberg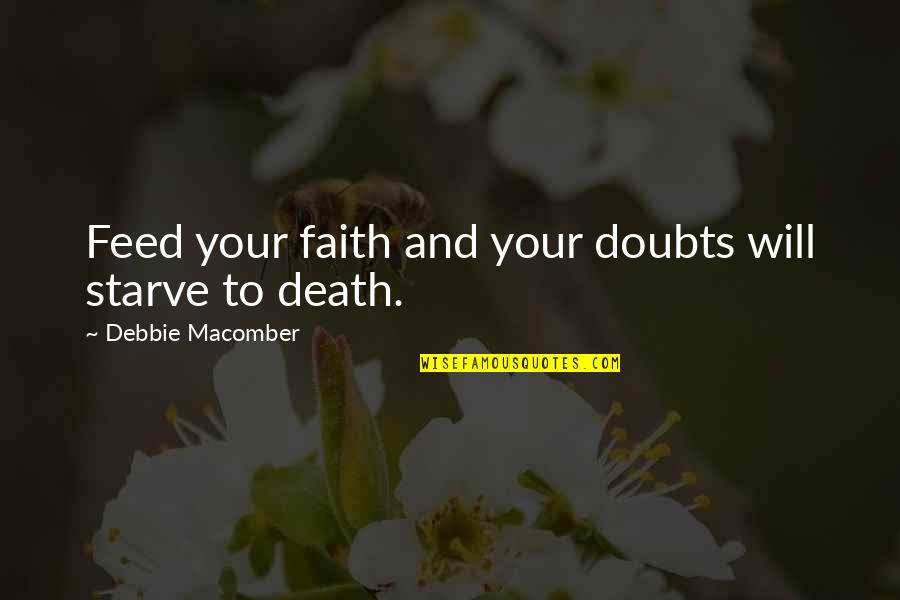 Feed your faith and your doubts will starve to death. —
Debbie Macomber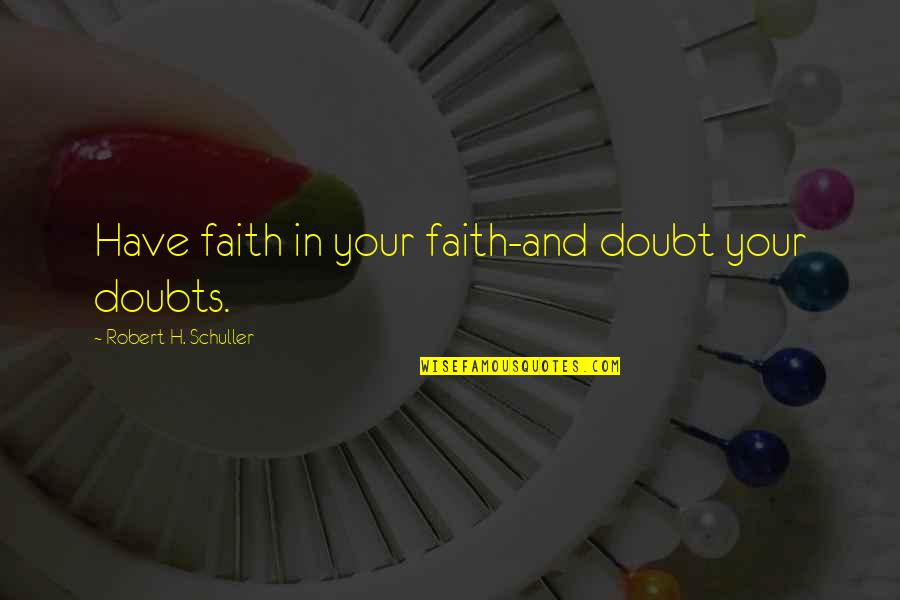 Have faith in your faith-and doubt your doubts. —
Robert H. Schuller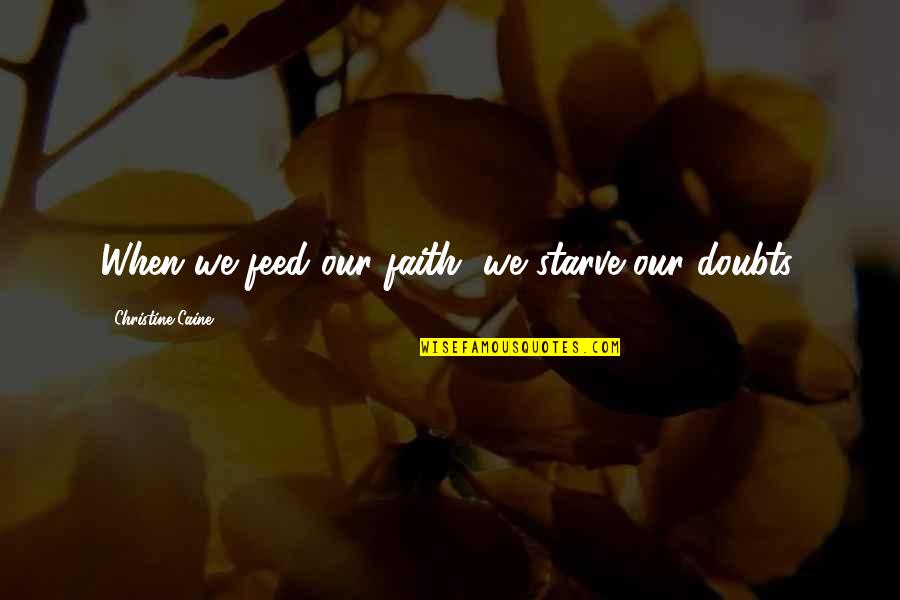 When we feed our faith, we starve our doubts. —
Christine Caine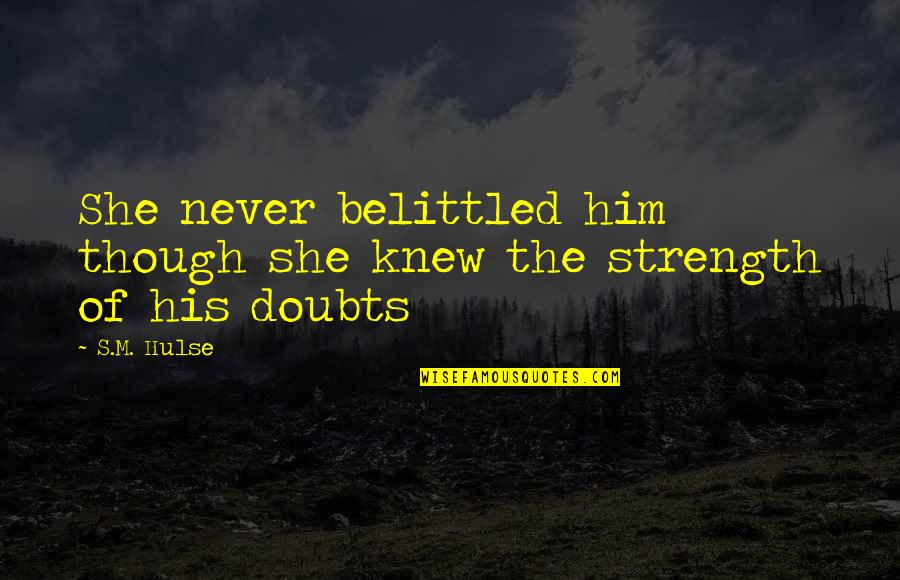 She never belittled him though she knew the strength of his doubts —
S.M. Hulse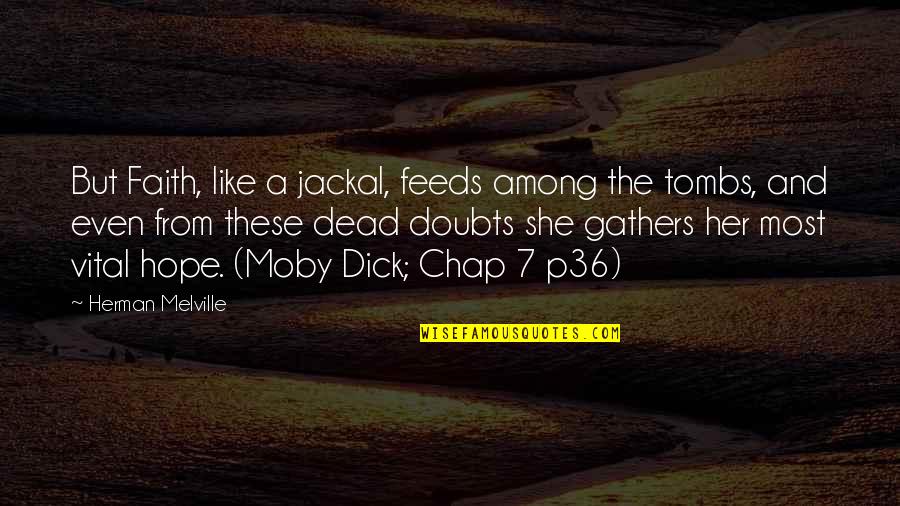 But Faith, like a jackal, feeds among the tombs, and even from these dead doubts she gathers her most vital hope. (Moby Dick; Chap 7 p36) —
Herman Melville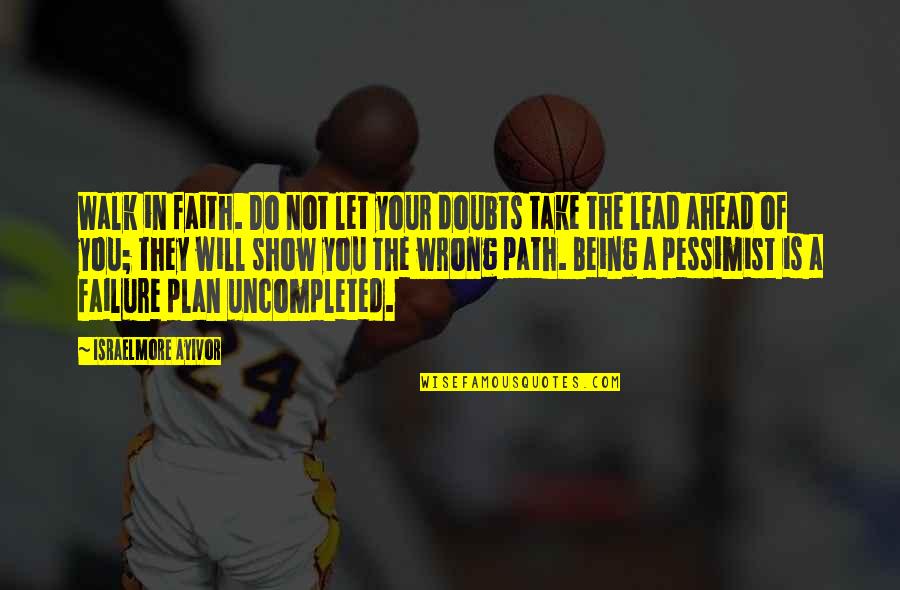 Walk in faith. Do not let your doubts take the lead ahead of you; they will show you the wrong path. Being a pessimist is a failure plan uncompleted. —
Israelmore Ayivor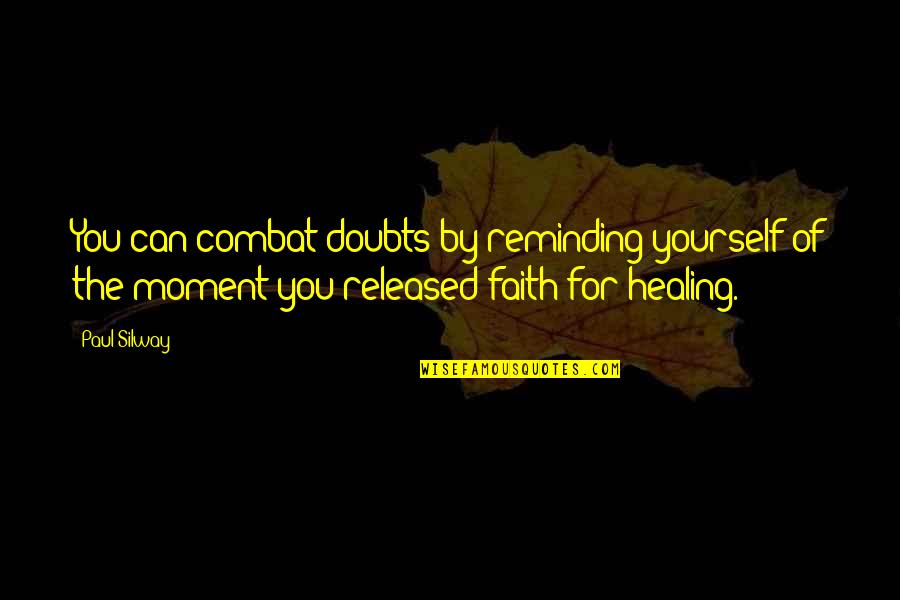 You can combat doubts by reminding yourself of the moment you released faith for healing. —
Paul Silway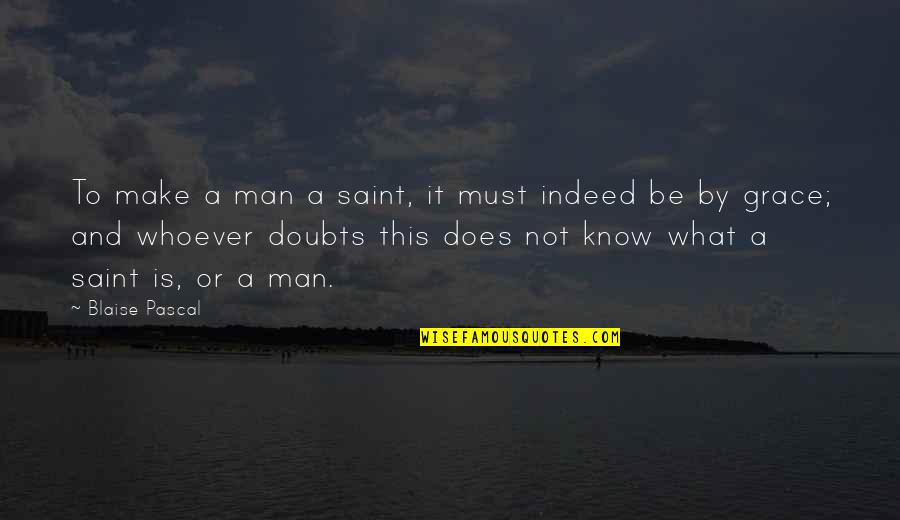 To make a man a saint, it must indeed be by grace; and whoever doubts this does not know what a saint is, or a man. —
Blaise Pascal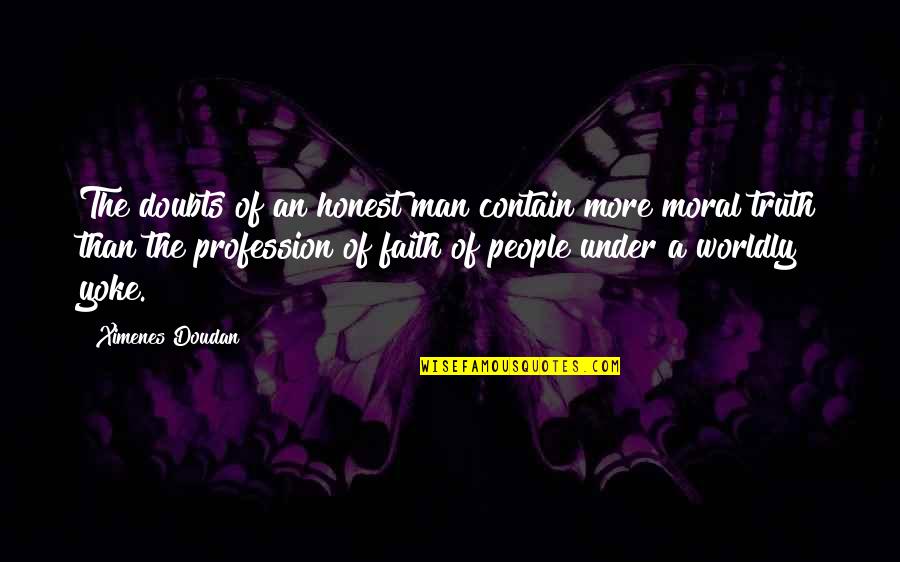 The doubts of an honest man contain more moral truth than the profession of faith of people under a worldly yoke. —
Ximenes Doudan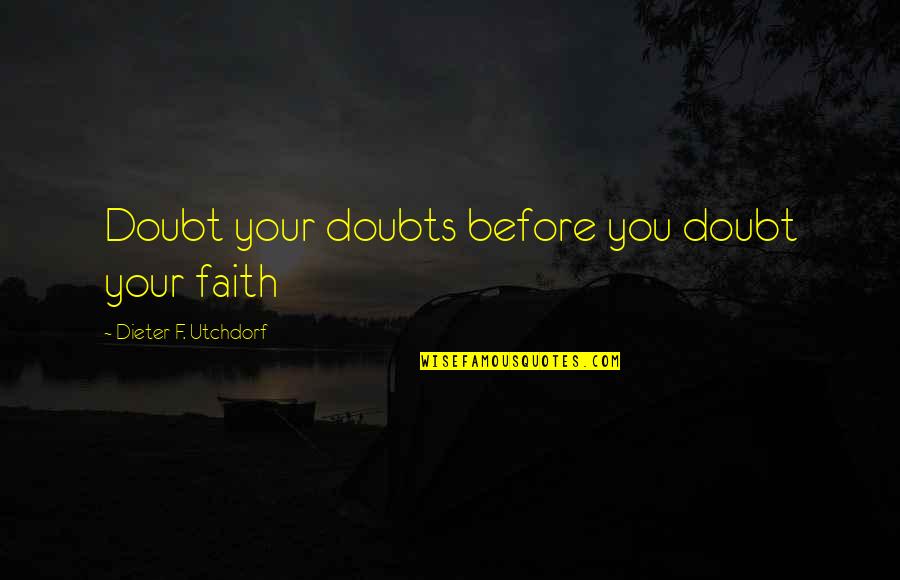 Doubt your doubts before you doubt your faith —
Dieter F. Utchdorf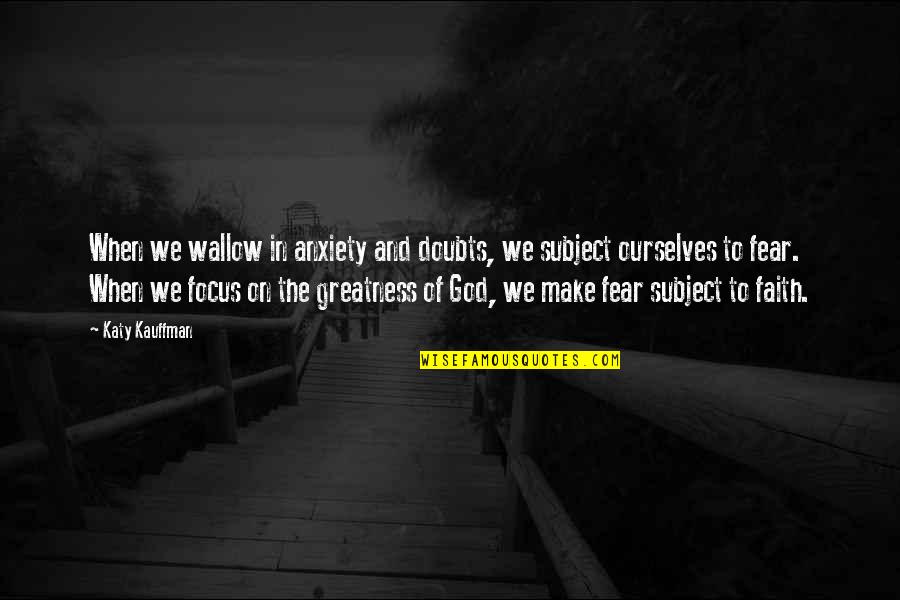 When we wallow in anxiety and doubts, we subject ourselves to fear. When we focus on the greatness of God, we make fear subject to faith. —
Katy Kauffman