Death Endless Quotes
Collection of top 32 famous quotes about Death Endless
We have now recently launched the national integrity plan.
—
Abdullah Ahmad Badawi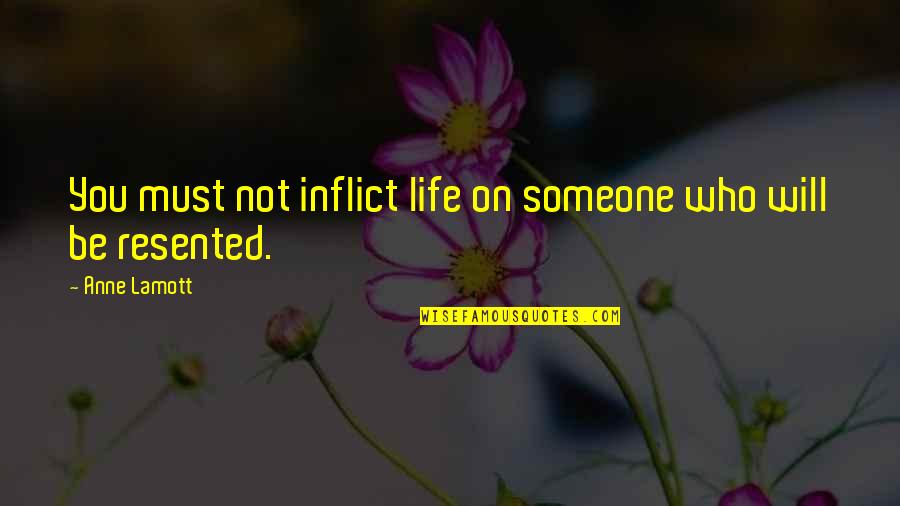 You must not inflict life on someone who will be resented.
—
Anne Lamott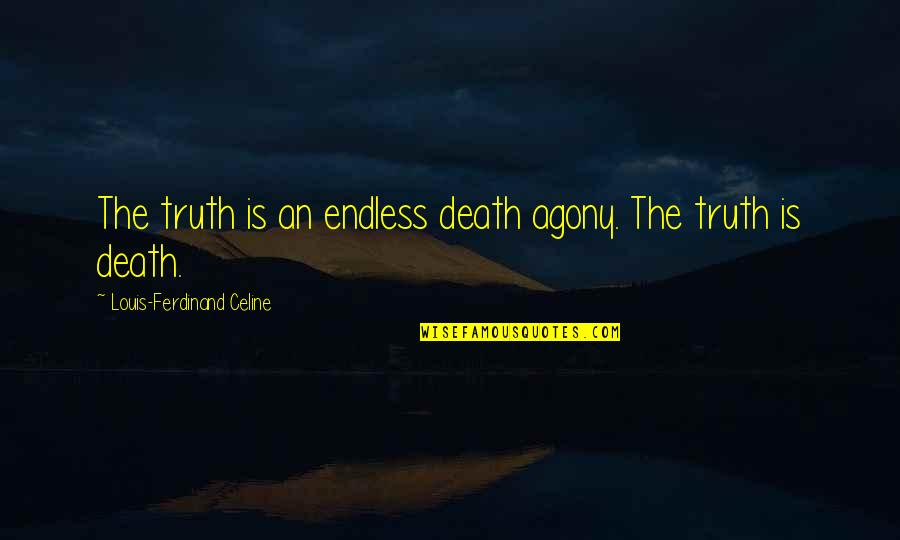 The truth is an endless death agony. The truth is death.
—
Louis-Ferdinand Celine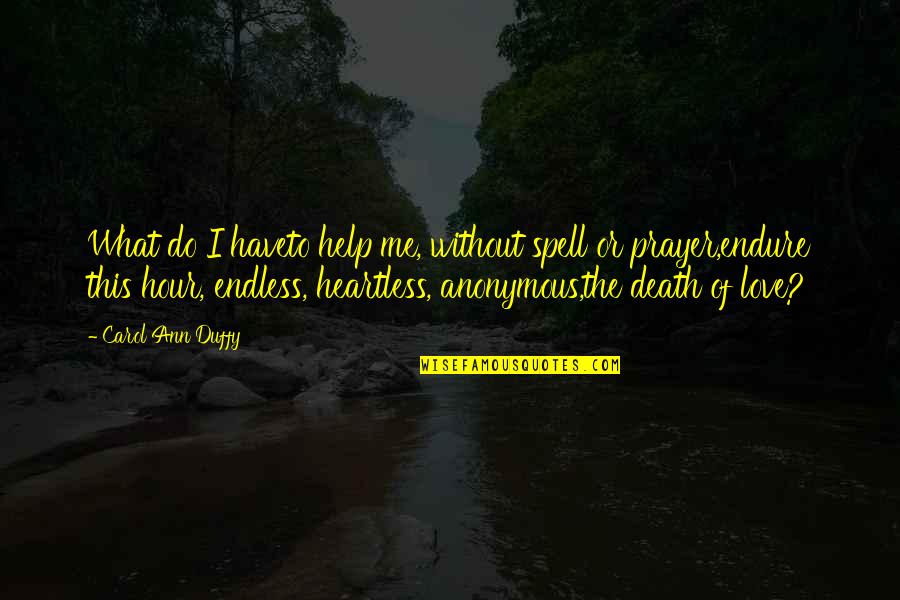 What do I haveto help me, without spell or prayer,endure this hour, endless, heartless, anonymous,the death of love?
—
Carol Ann Duffy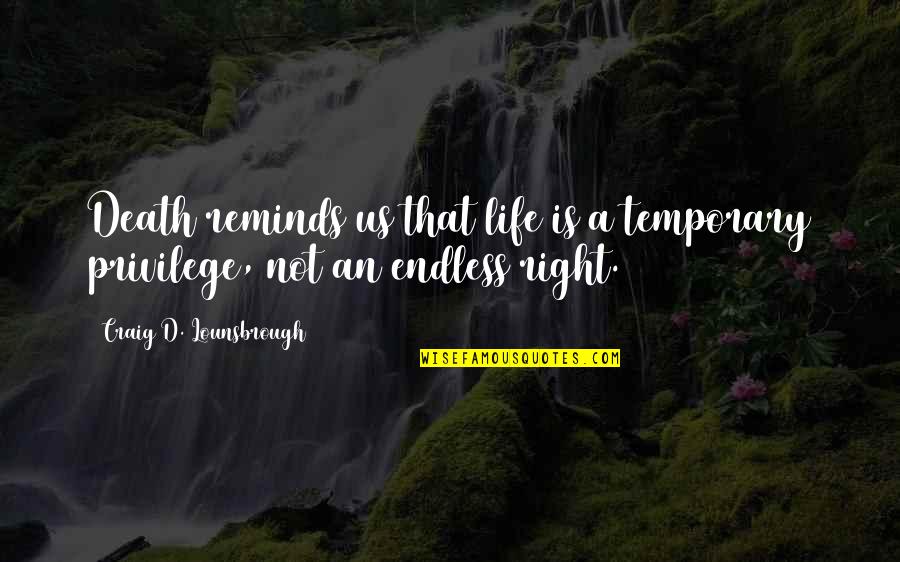 Death reminds us that life is a temporary privilege, not an endless right.
—
Craig D. Lounsbrough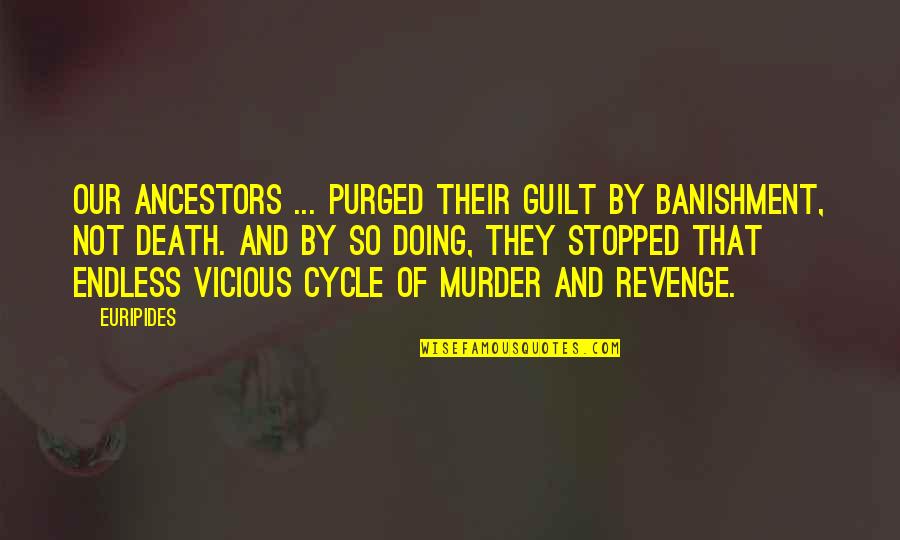 Our ancestors ... purged their guilt by banishment, not death. And by so doing, they stopped that endless vicious cycle of murder and revenge.
—
Euripides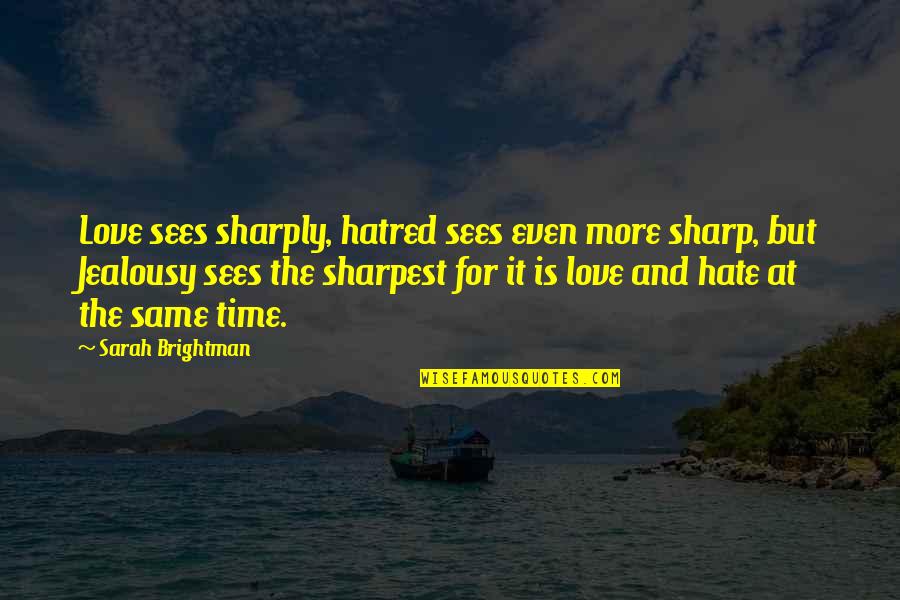 Love sees sharply, hatred sees even more sharp, but Jealousy sees the sharpest for it is love and hate at the same time.
—
Sarah Brightman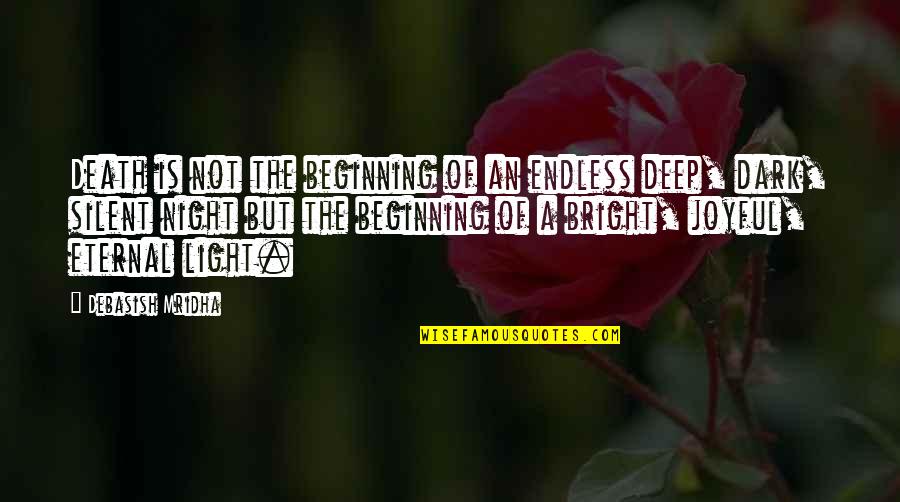 Death is not the beginning of an endless deep, dark, silent night but the beginning of a bright, joyful, eternal light. —
Debasish Mridha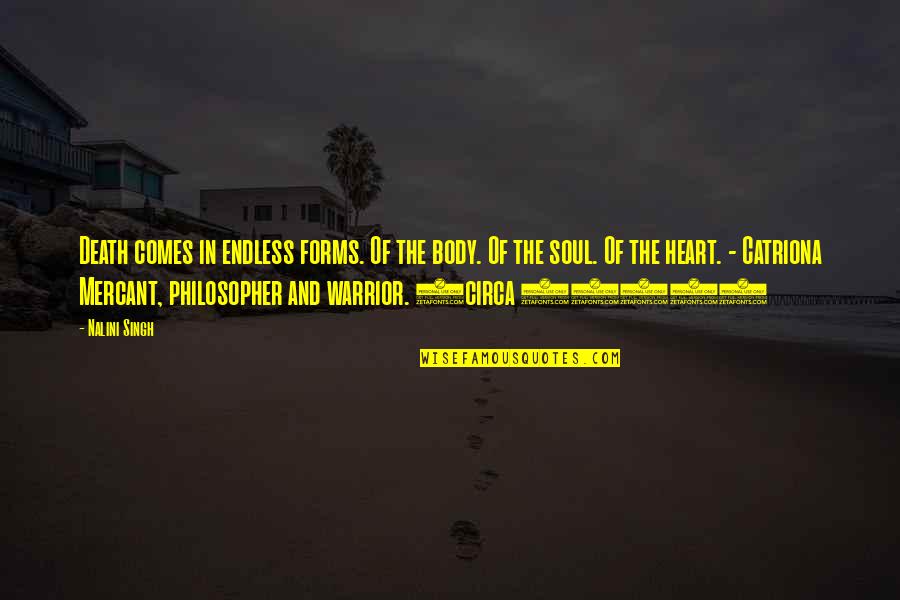 Death comes in endless forms. Of the body. Of the soul. Of the heart. - Catriona Mercant, philosopher and warrior. (circa 1419) —
Nalini Singh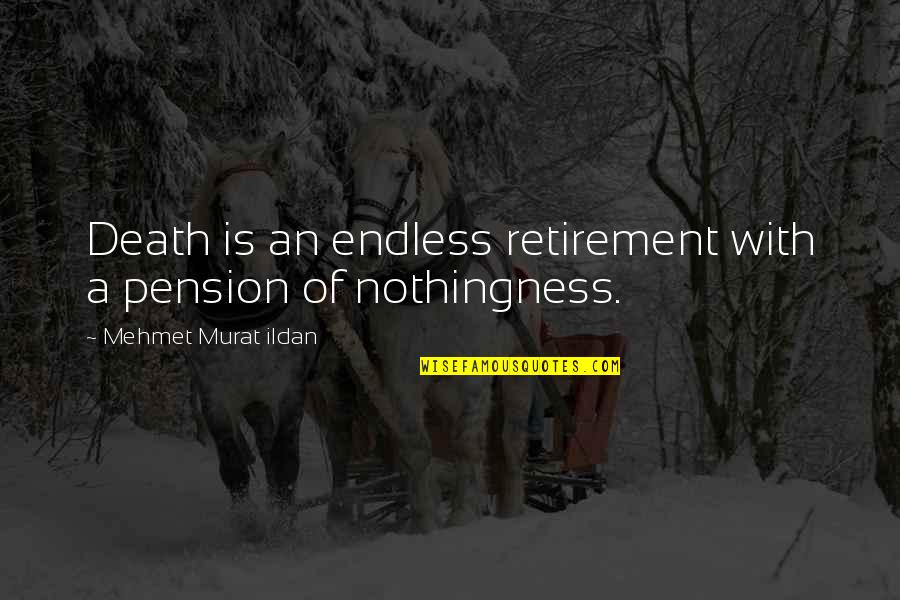 Death is an endless retirement with a pension of nothingness. —
Mehmet Murat Ildan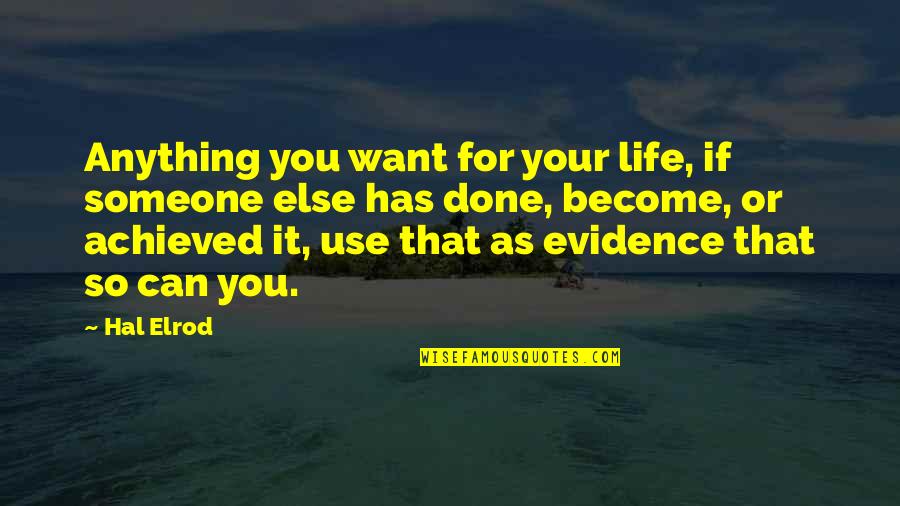 Anything you want for your life, if someone else has done, become, or achieved it, use that as evidence that so can you. —
Hal Elrod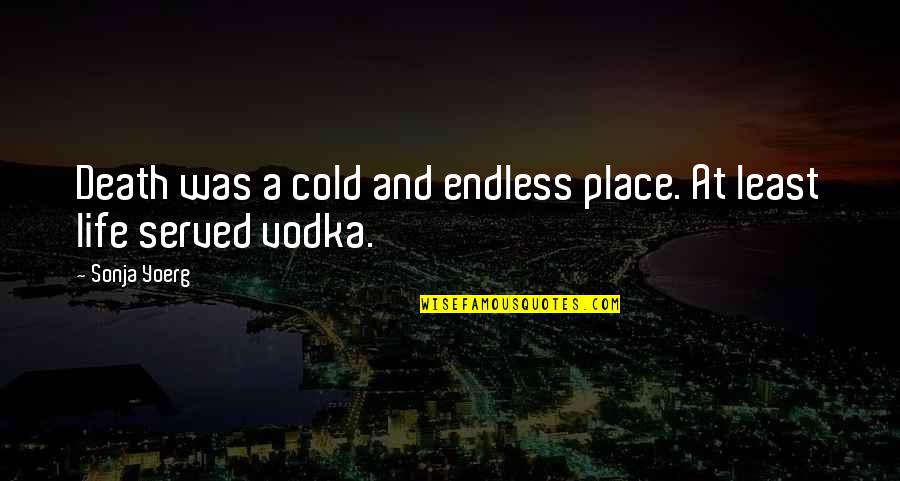 Death was a cold and endless place. At least life served vodka. —
Sonja Yoerg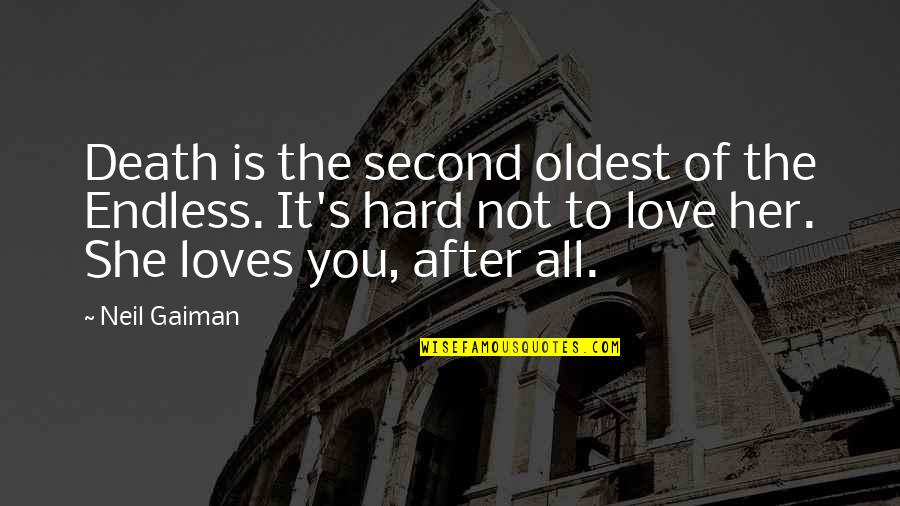 Death is the second oldest of the Endless. It's hard not to love her. She loves you, after all. —
Neil Gaiman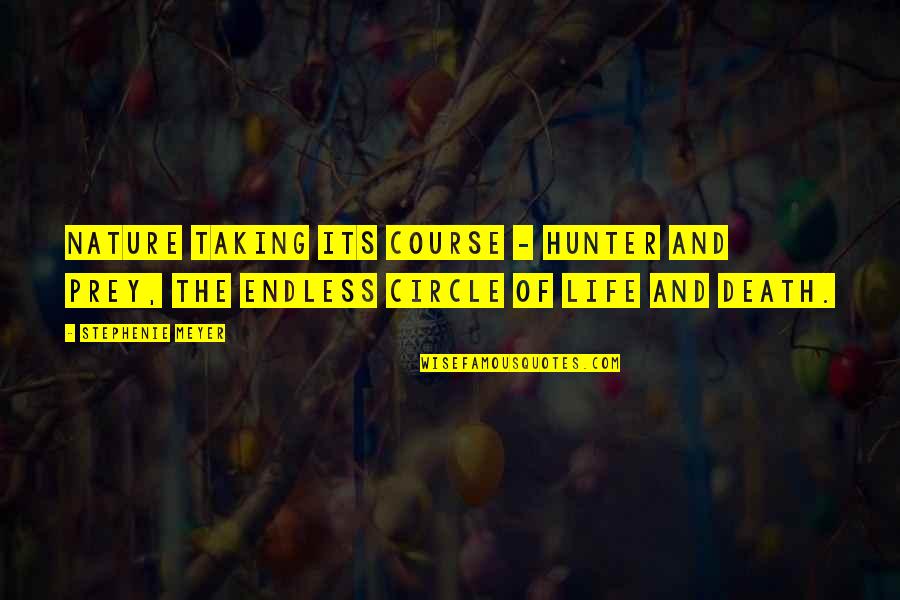 Nature taking its course - hunter and prey, the endless circle of life and death. —
Stephenie Meyer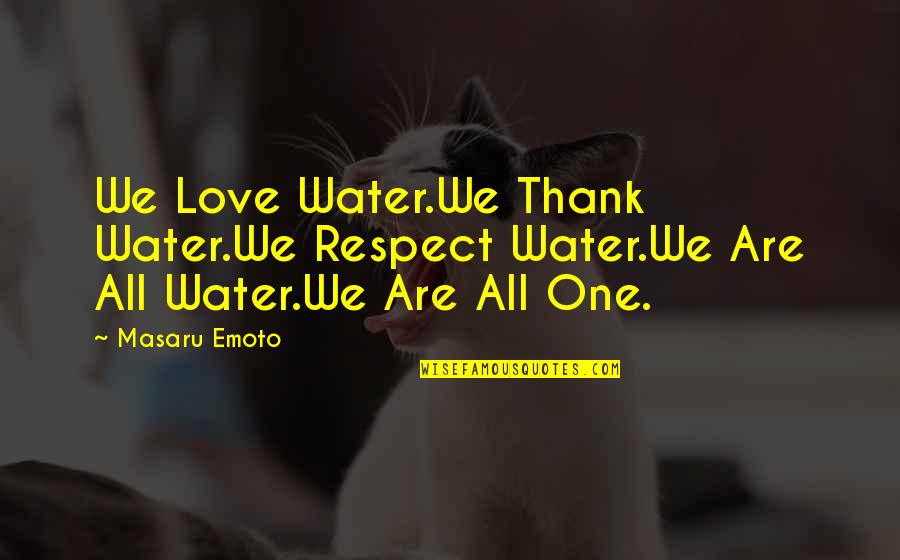 We Love Water.
We Thank Water.
We Respect Water.
We Are All Water.
We Are All One. —
Masaru Emoto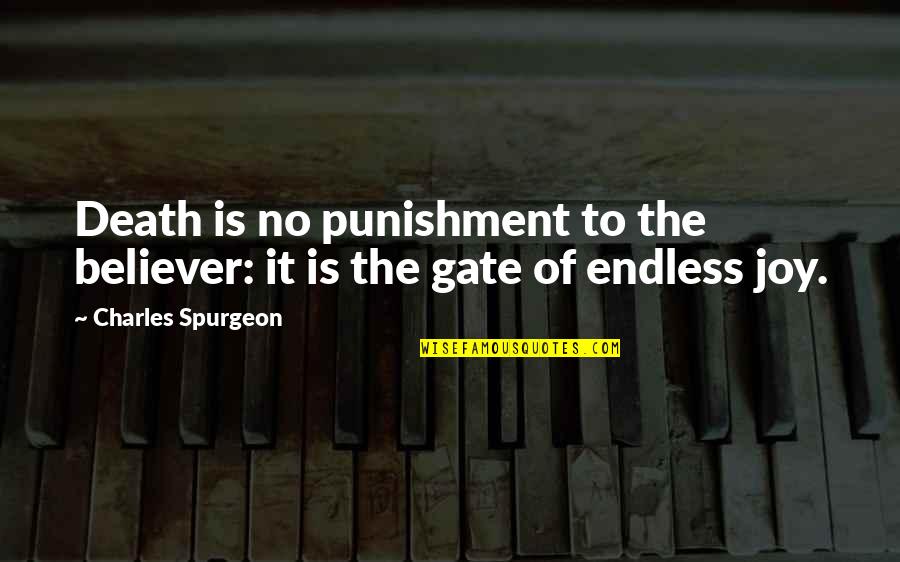 Death is no punishment to the believer: it is the gate of endless joy. —
Charles Spurgeon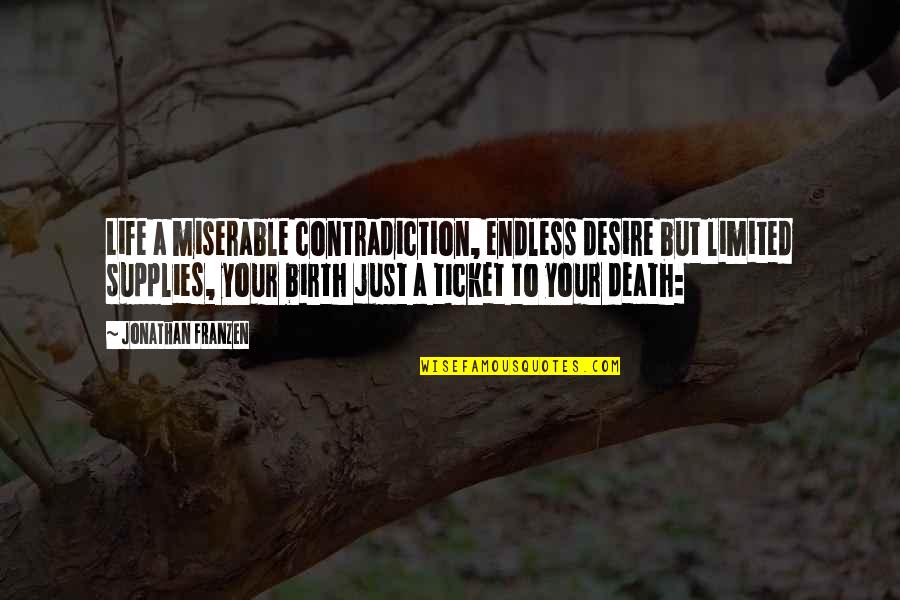 Life a miserable contradiction, endless desire but limited supplies, your birth just a ticket to your death: —
Jonathan Franzen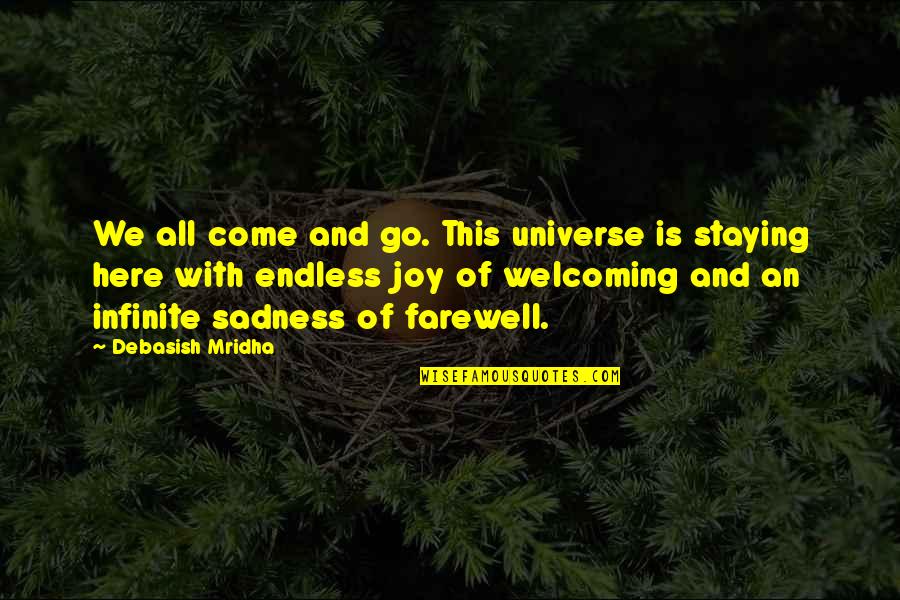 We all come and go. This universe is staying here with endless joy of welcoming and an infinite sadness of farewell. —
Debasish Mridha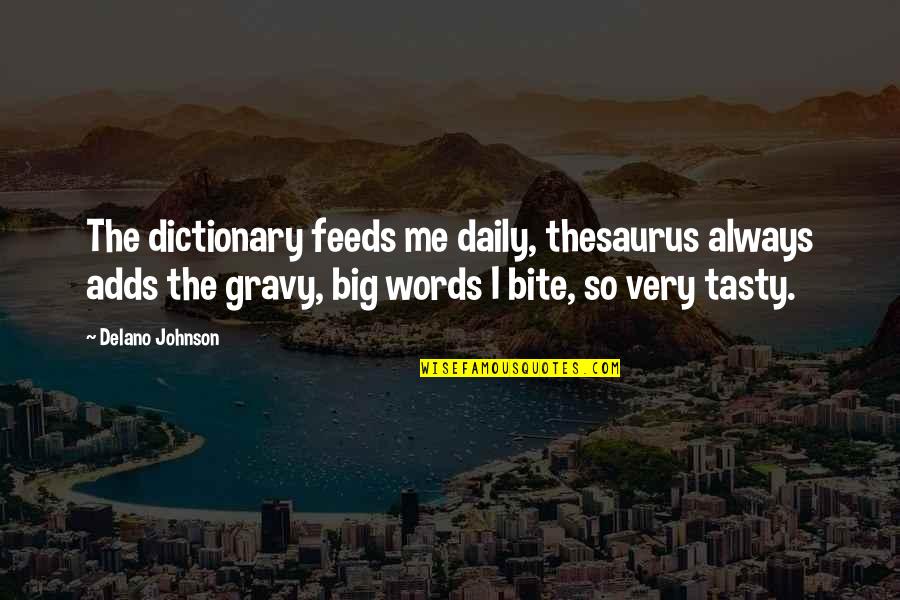 The dictionary feeds me daily, thesaurus always adds the gravy, big words I bite, so very tasty. —
Delano Johnson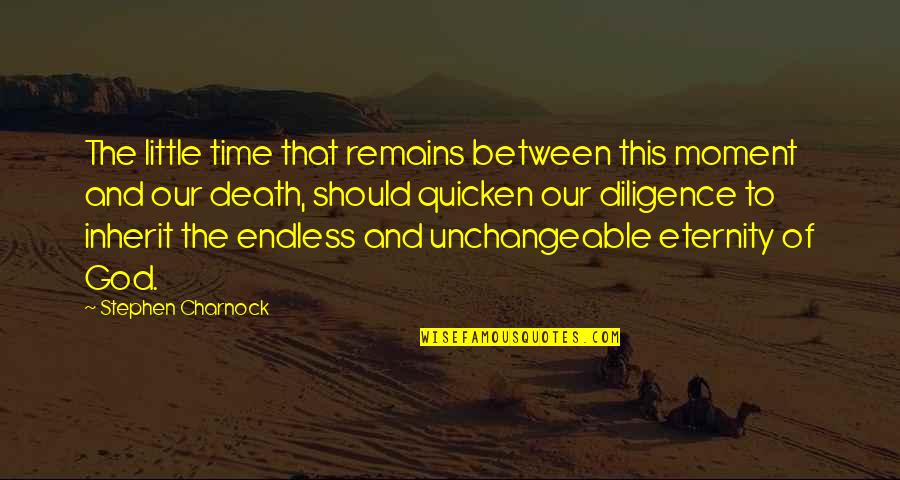 The little time that remains between this moment and our death, should quicken our diligence to inherit the endless and unchangeable eternity of God. —
Stephen Charnock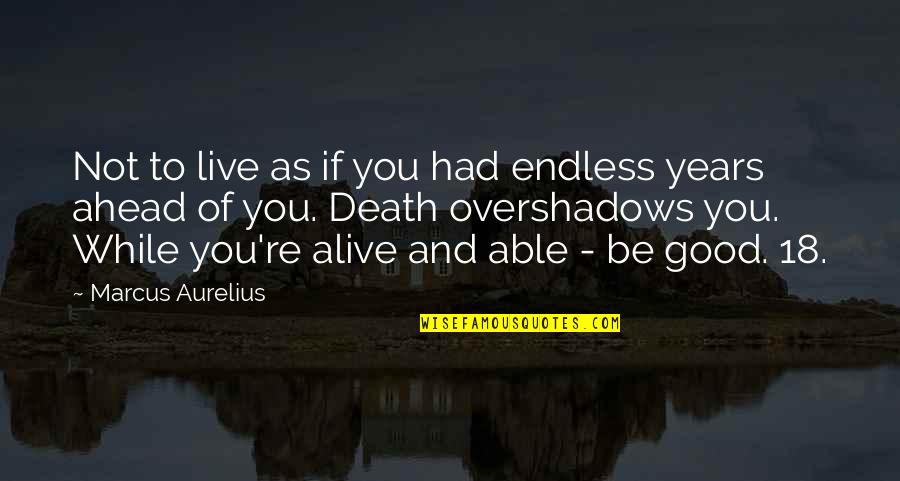 Not to live as if you had endless years ahead of you. Death overshadows you. While you're alive and able - be good. 18. —
Marcus Aurelius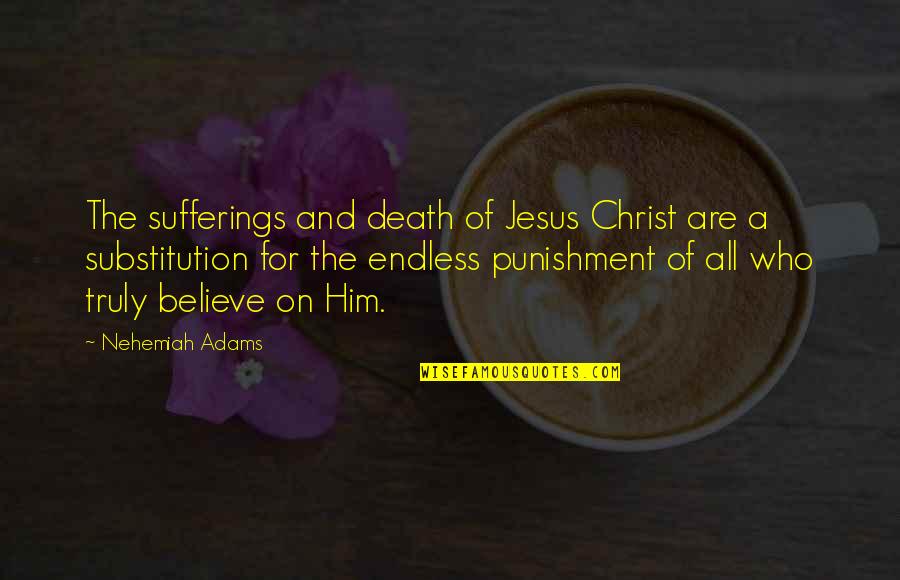 The sufferings and death of Jesus Christ are a substitution for the endless punishment of all who truly believe on Him. —
Nehemiah Adams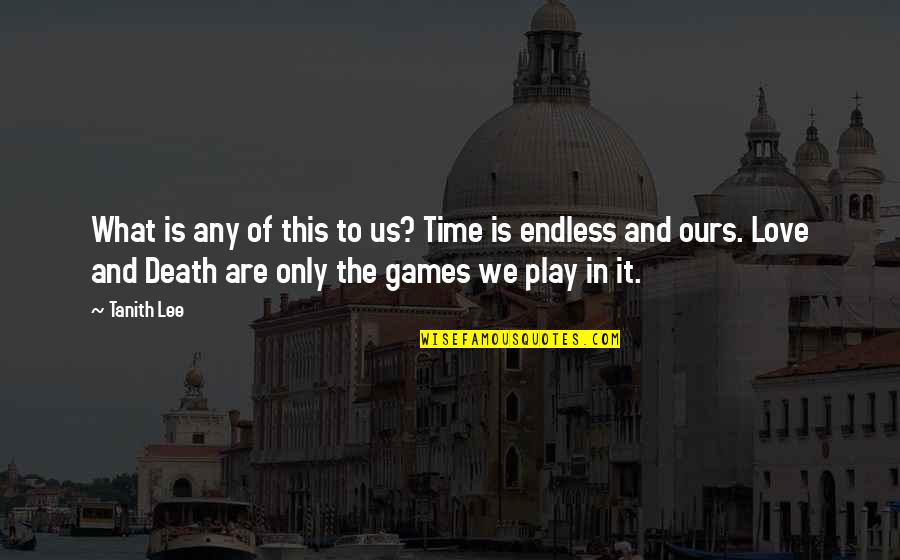 What is any of this to us? Time is endless and ours. Love and Death are only the games we play in it. —
Tanith Lee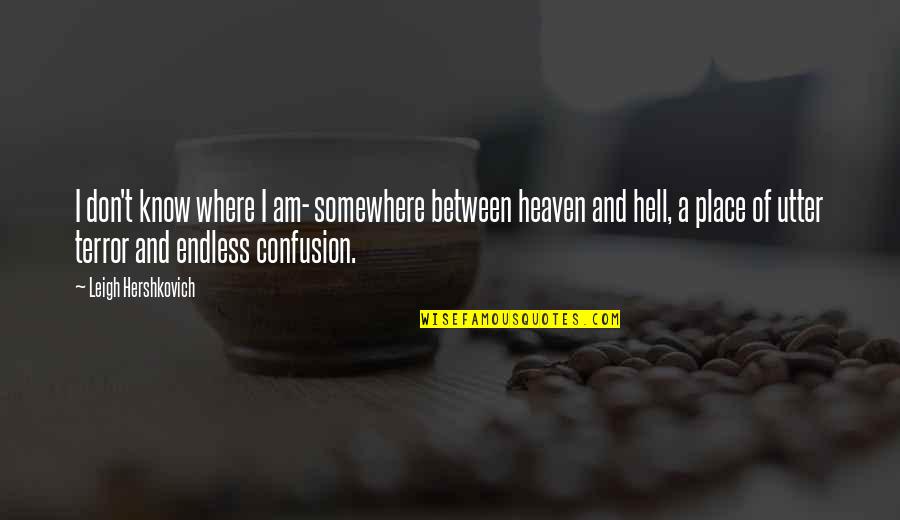 I don't know where I am- somewhere between heaven and hell, a place of utter terror and endless confusion. —
Leigh Hershkovich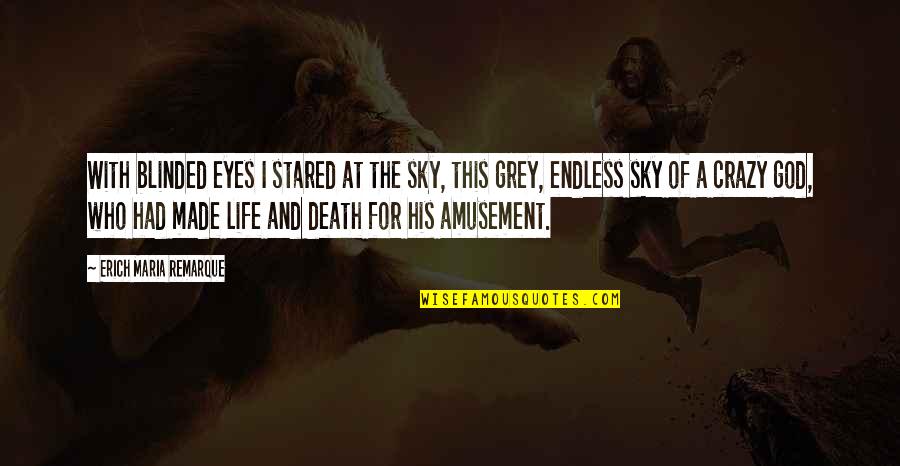 With blinded eyes I stared at the sky, this grey, endless sky of a crazy god, who had made life and death for his amusement. —
Erich Maria Remarque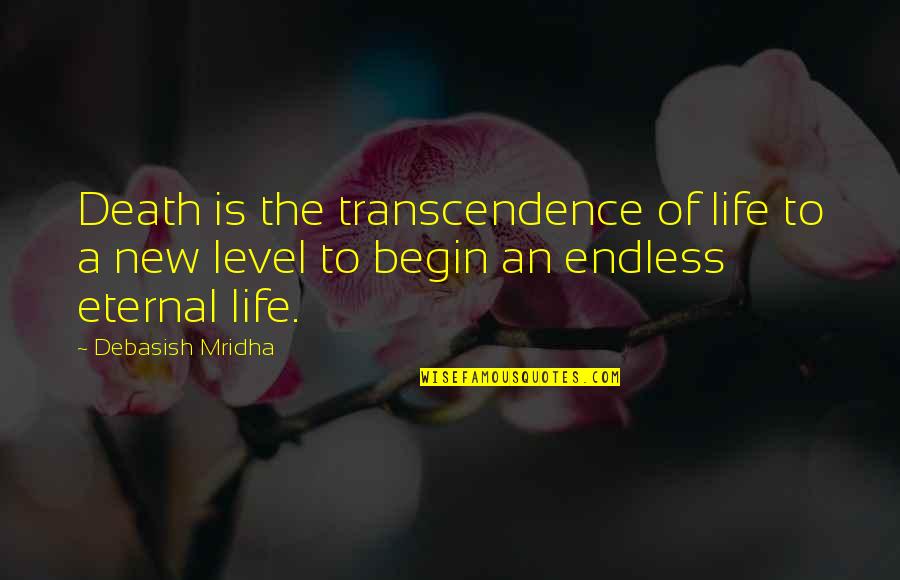 Death is the transcendence of life to a new level to begin an endless eternal life. —
Debasish Mridha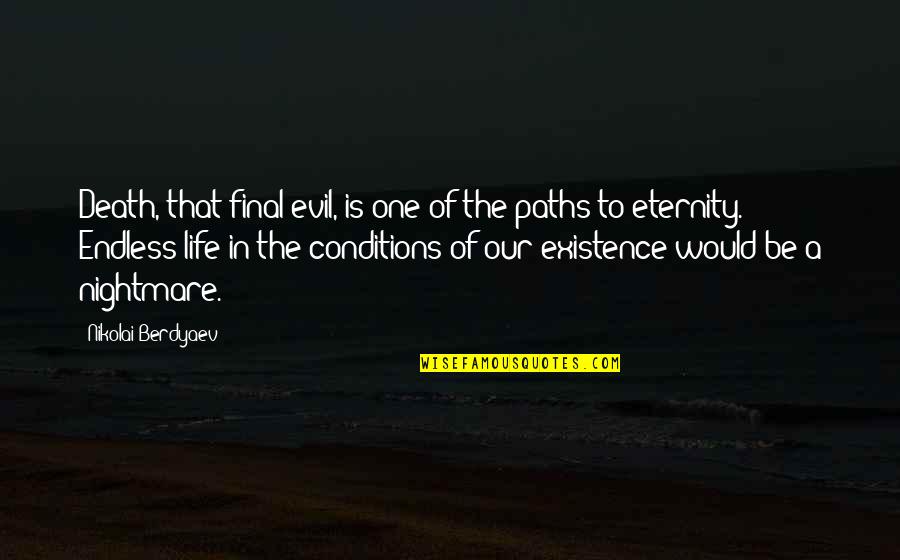 Death, that final evil, is one of the paths to eternity. Endless life in the conditions of our existence would be a nightmare. —
Nikolai Berdyaev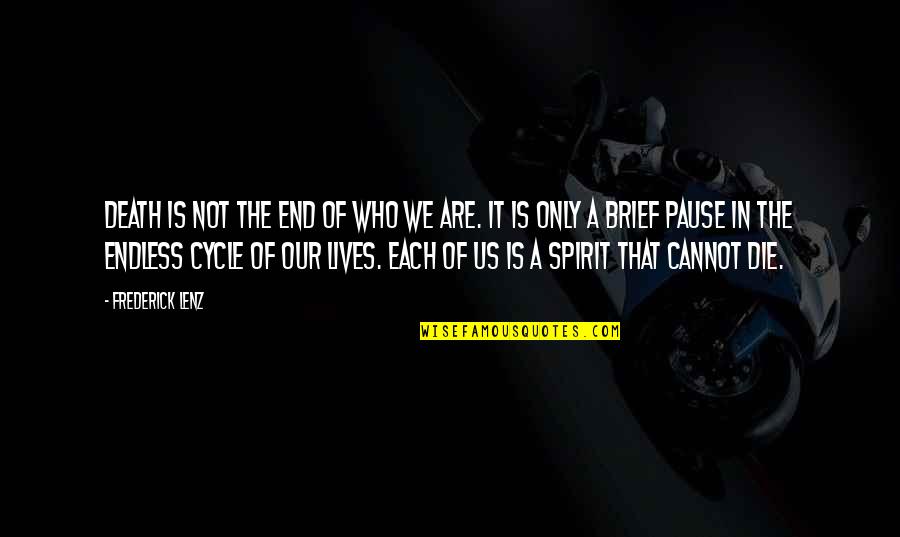 Death is not the end of who we are. It is only a brief pause in the endless cycle of our lives. Each of us is a spirit that cannot die. —
Frederick Lenz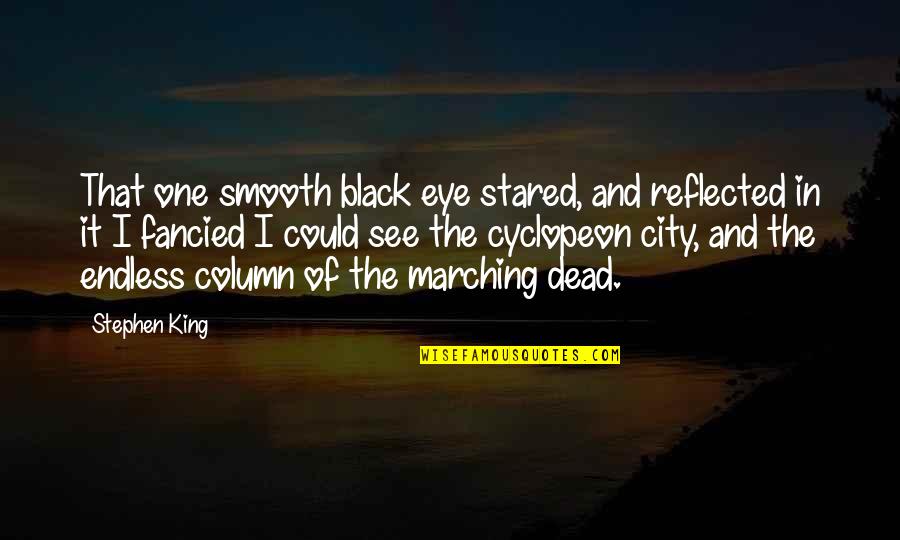 That one smooth black eye stared, and reflected in it I fancied I could see the cyclopeon city, and the endless column of the marching dead. —
Stephen King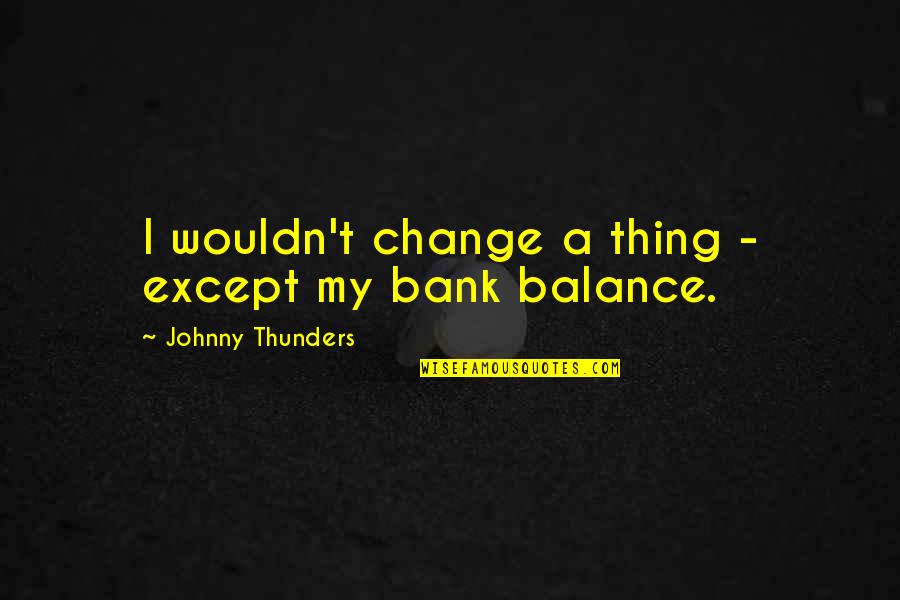 I wouldn't change a thing - except my bank balance. —
Johnny Thunders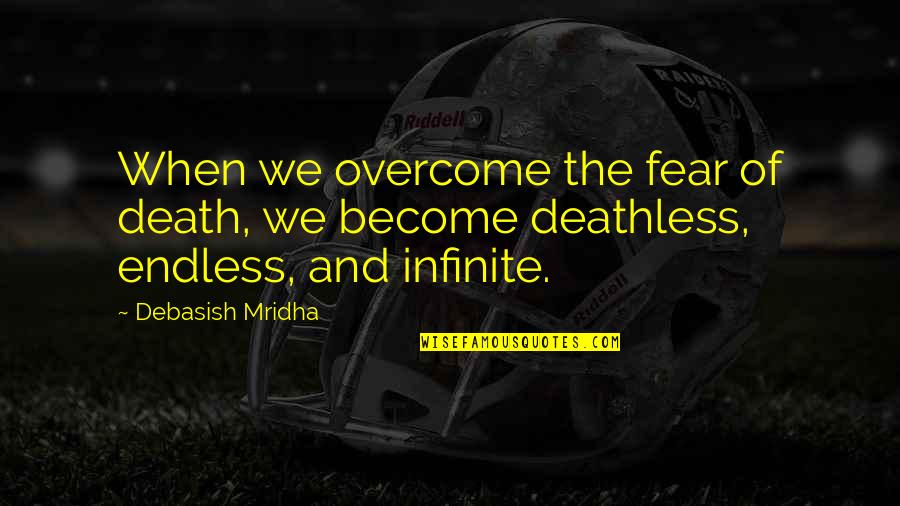 When we overcome the fear of death, we become deathless, endless, and infinite. —
Debasish Mridha